Hi everyone!  Today I'm once again welcoming Emily to share an awesome pattern hack!  If you guys saw Emily's previous guest post tutorial, the colorblocked Lane hoodie, then you know an extreme amount of excitement is justified.  Today she's going to show you how to mash the Aurora Tee and the Morrison Tee to make a tie-front grown up shirt!  Take it away Emily!
—————————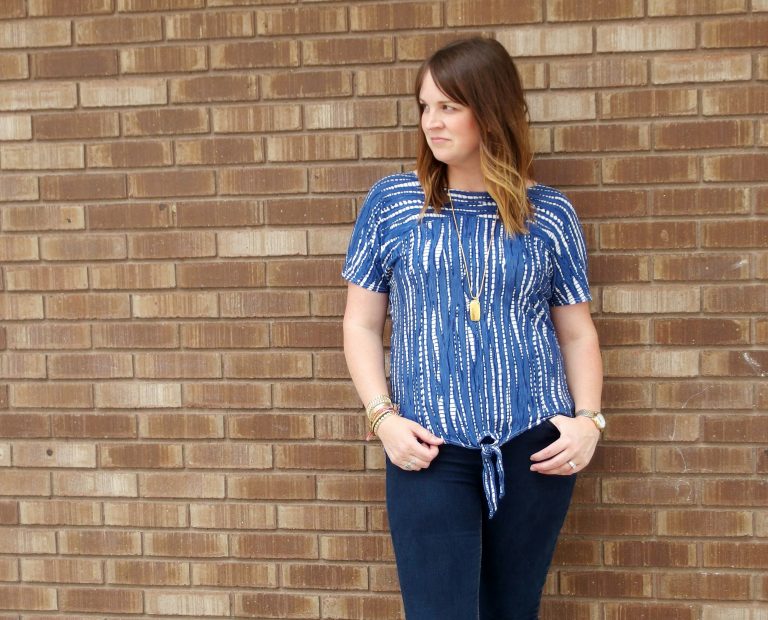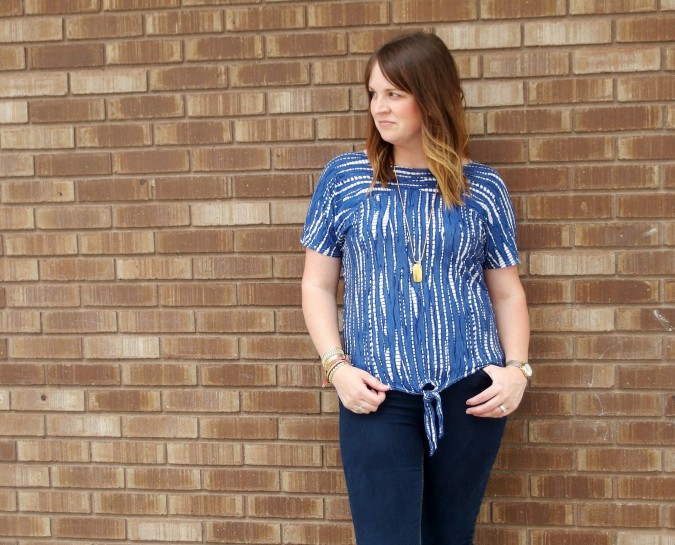 Hey friends! It's me again! Are you as shocked as me that Adrianna invited me back? (She's in the middle of a big move so I'm blaming it on the fact she probably isn't totally thinking straight at the moment… 😉
For those who don't know me my name is Emily and I share my sewing creations over in insta-land @enjoyful_makes. I have a deep love for Hey June patterns and also for pattern hacking. For me to truly enjoy hacking it helps if I start out with amazing base patterns to begin with. Which is what makes Hey June my hacking patterns of choice. They all are the bomb. Truly.
So a few months back Adrianna released the Juniors Morrison Tee. Which is basically Aurora's adorable kid sister.  During testing I made my daughter this one.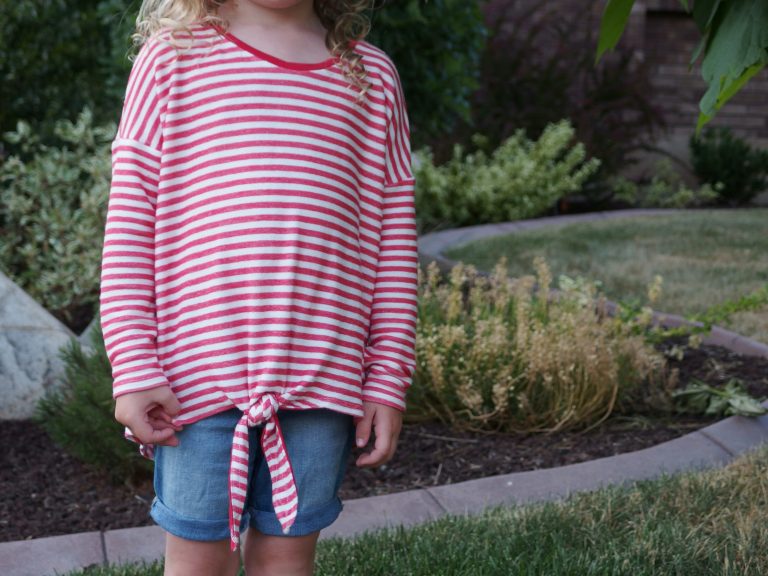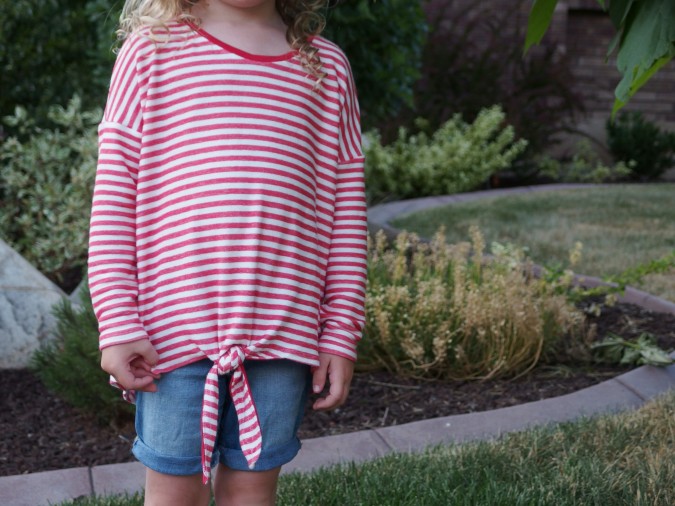 I admit I was a bit jealous of it. First off it was made from a delicious micro French terry from Raspberry Creek Fabrics that is dreamy, drapey, and oh so soft. But the real kicker was the tie front that had me swooning. I knew immediately that I had to replicate it for myself. So alas this Aurora hack was born.
This hack is so super easy. I took my Aurora pattern and only altered the front piece for all 3 looks.
Supplies needed:
Aurora Tee pattern and all supplies listed for it ( fyi- mine are size L)
Morrison Tee pattern– print out the largest size tie and facing pieces.
Tracing paper- if you don't want to cut up your original
Pencil and scissors
Your hacking game face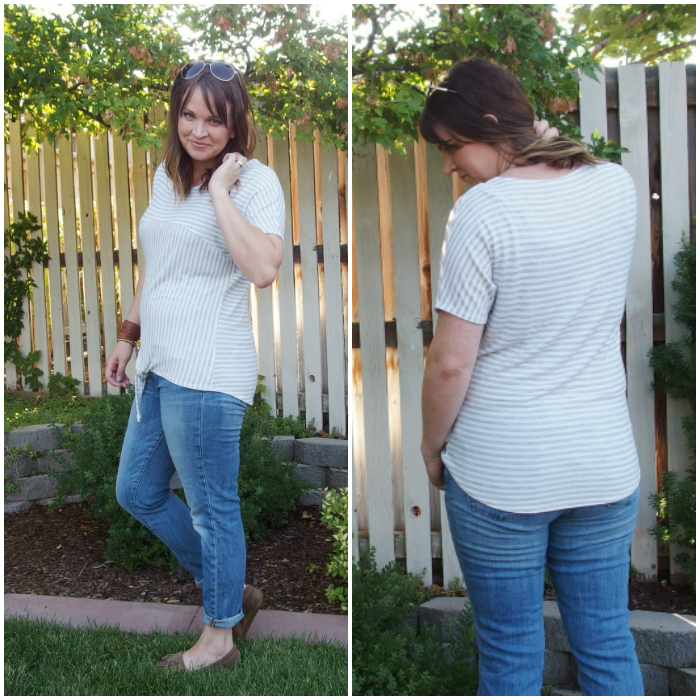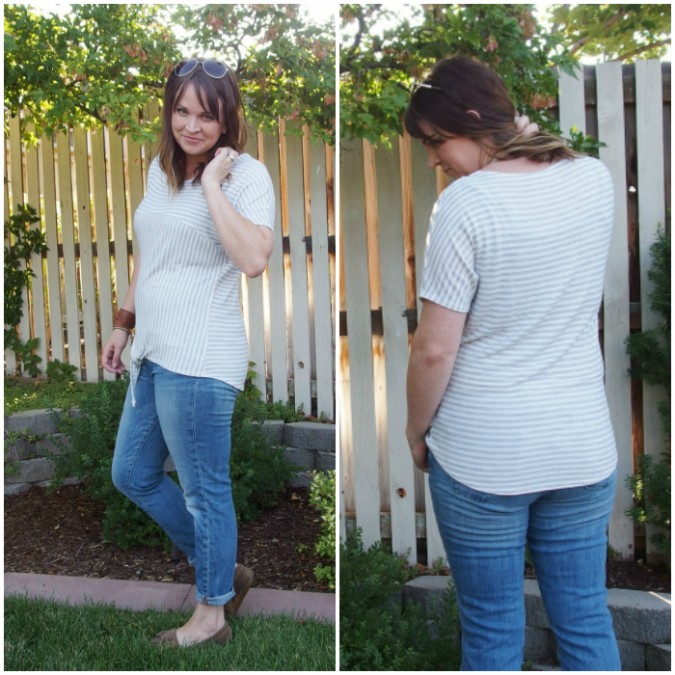 This one is my original copycat look of my daughters. This is the same fabric as hers just a different colorway and I knew I didn't have enough for long sleeves but thought I had enough for a short sleeve version. I cut out the back first and realized afterwards I didn't quite have enough to get the front cut out. Playing around with it I realized if I did a little color block hacking and turned part of the fabric a different direction I could pull it off. I love me some happy accidents.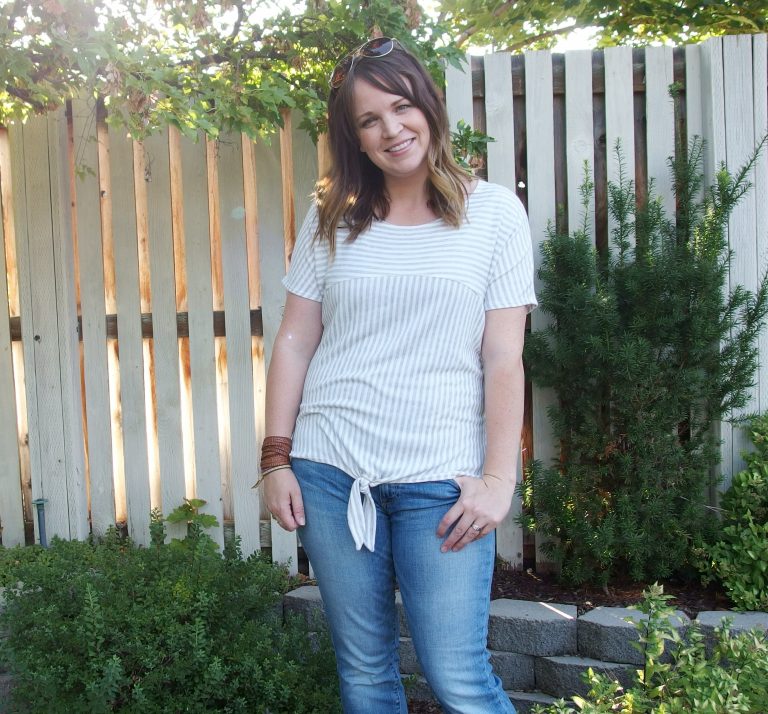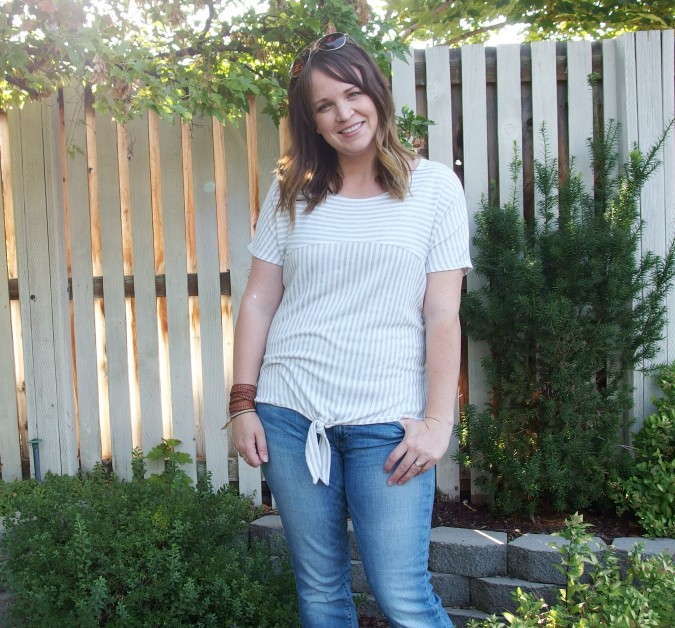 So here is what I ended up doing.  I sliced the top at a curve. And also I sliced off the bottom in a slight angle and added the Morrison tee tie piece to the bottom. Remember when cutting into your fabric to add seam allowances for the top slice. Sew together your two front pieces.  Then follow the instructions for the Aurora and the instructions for hemming the tie and bottom from the Morrison (which by the way is so cool).  Bam, that's it!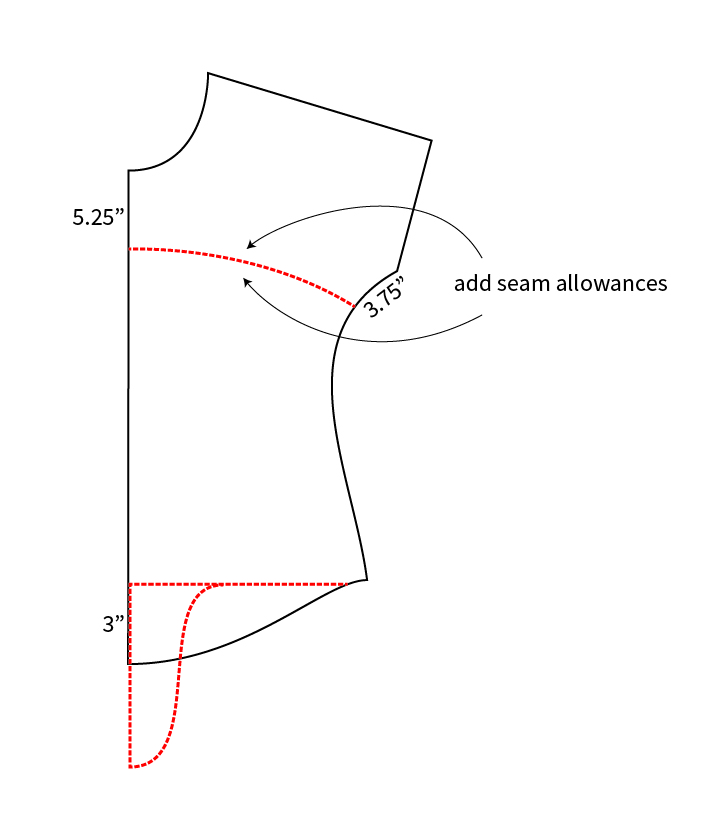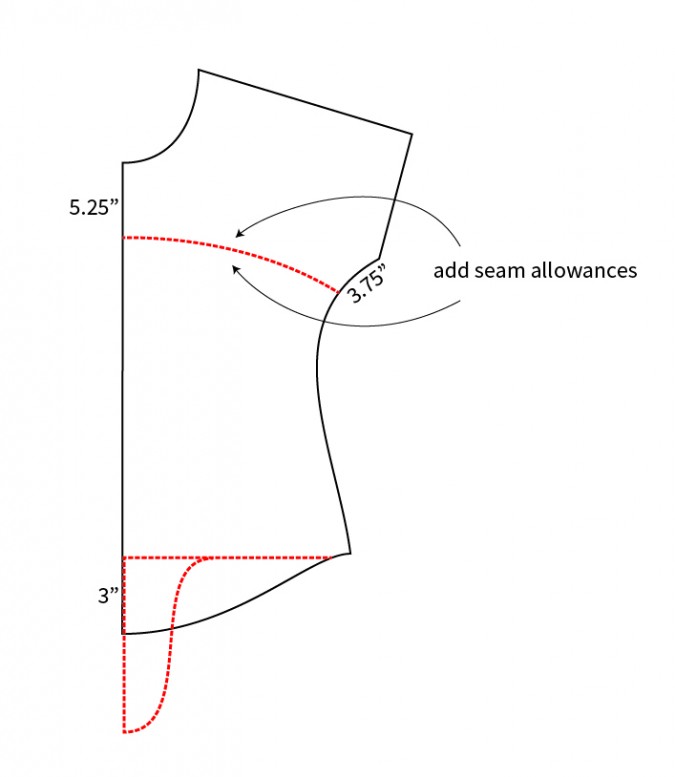 The slice and tie ended up lower then I was originally envisioning with this one. Mainly due to the drapey French terry. At first I wasn't so sure about it slicing right through my chest (that wasn't intended- it was supposed to be above) but I've ended up loving it and I think it works for this slouchy comfy version.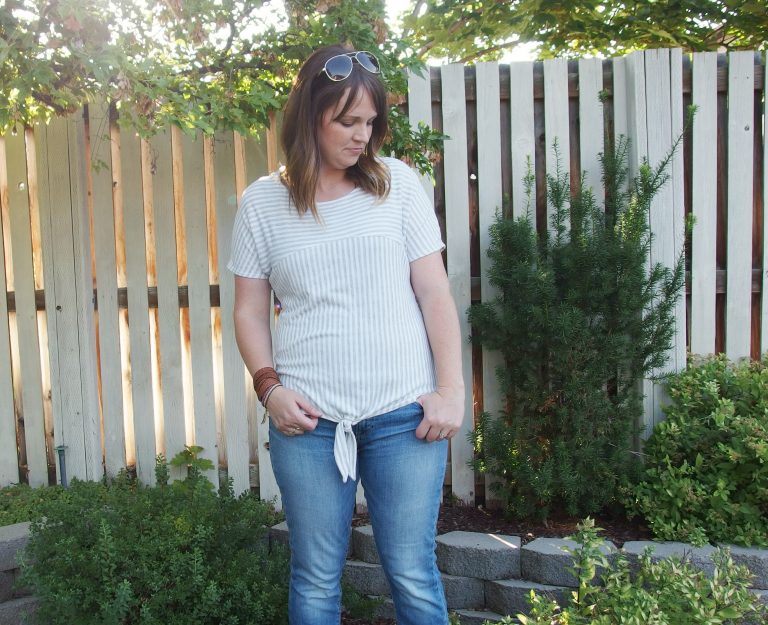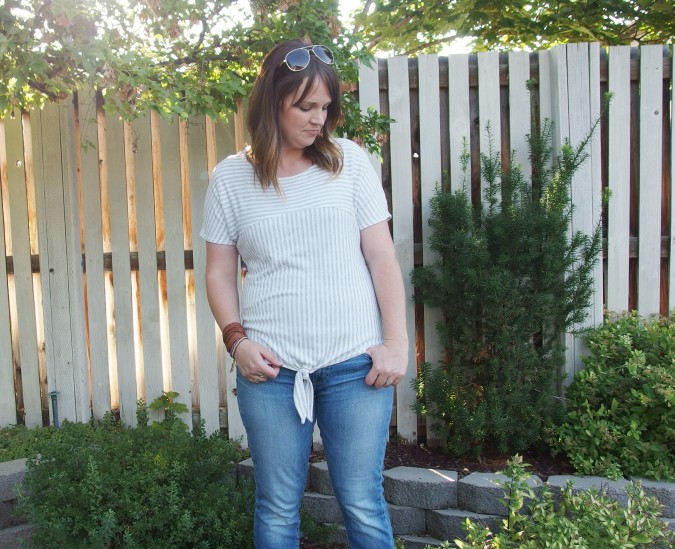 But of course I had to try again to get the true look I was shooting for. So I made a rayon spandex version. This time I raised both the top slice and took a bit more off the bottom front before adding the tie piece to the pattern.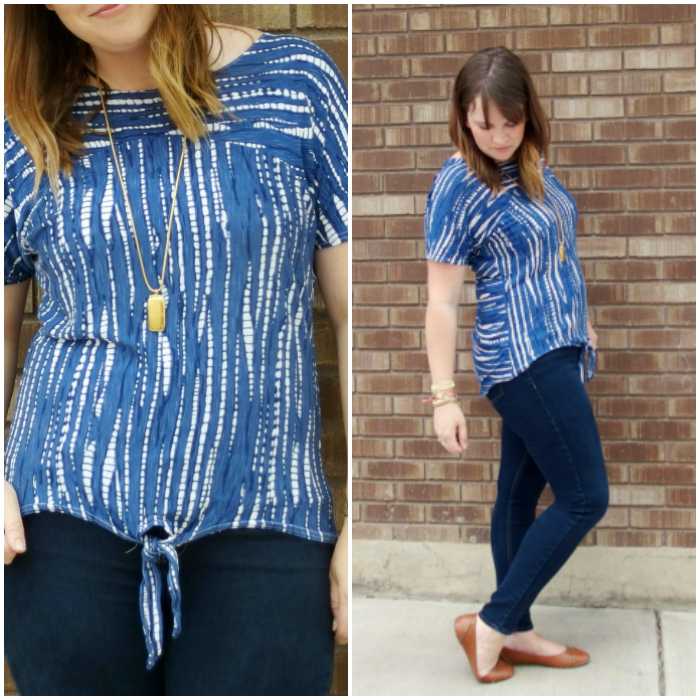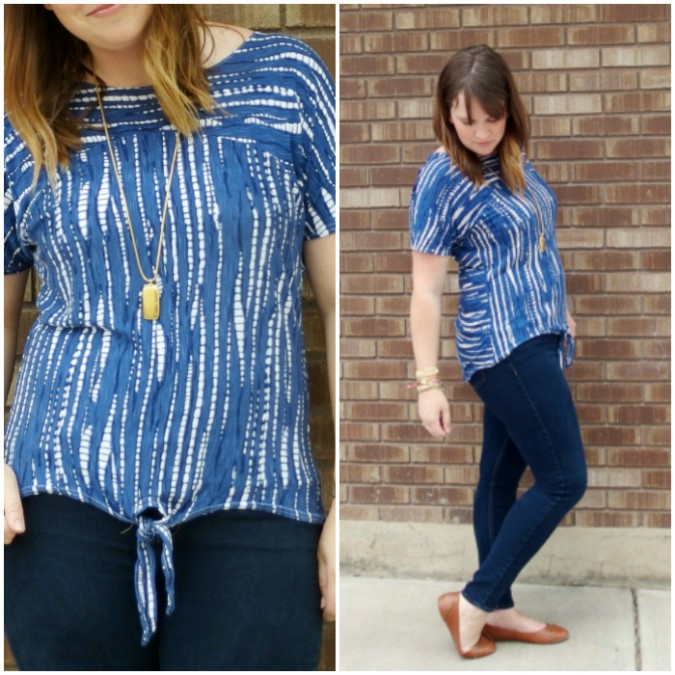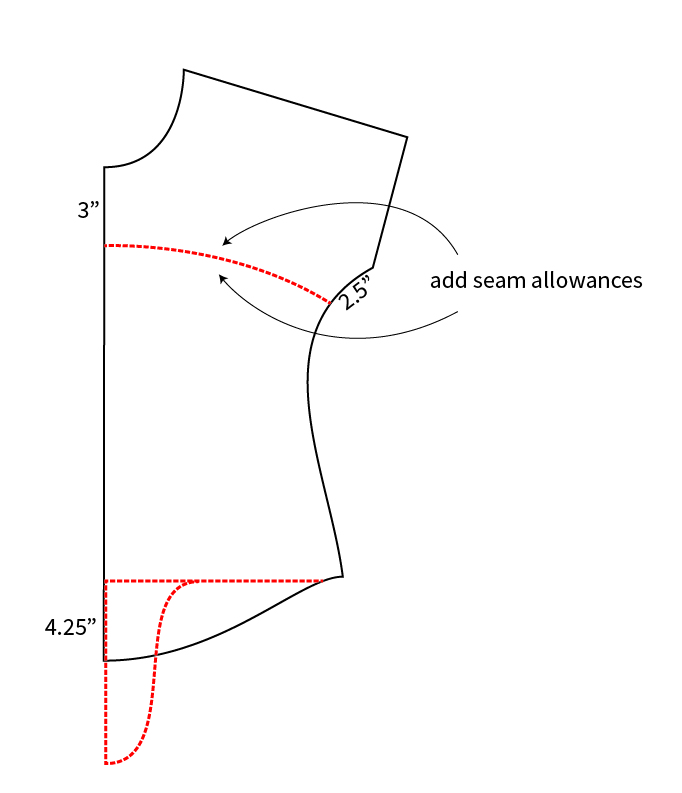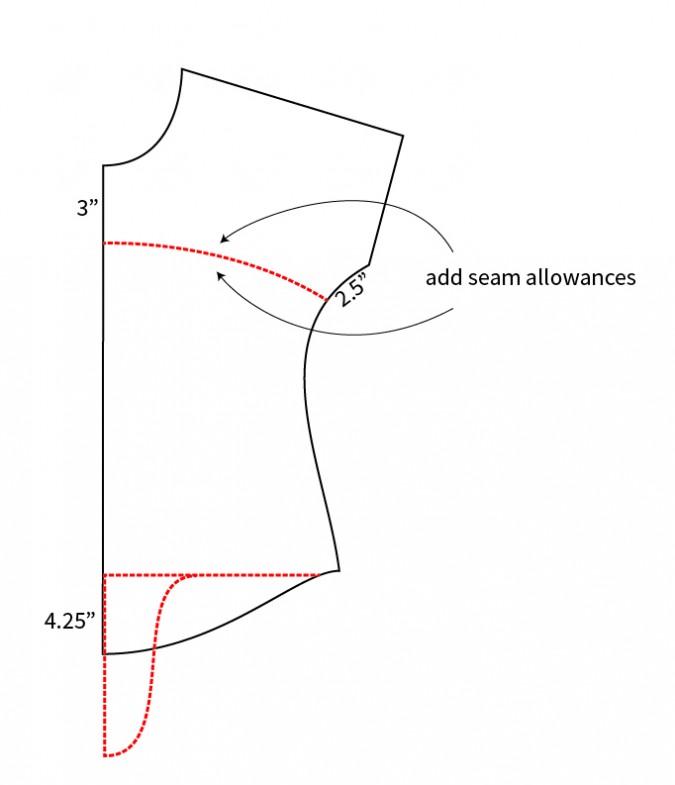 Last but not least is the true Morrison look alike. This one is made out of a sweater knit.  I used the same bottom angle as the above blue one and just added the tie piece. The only other alteration I made was adding a regular neckband like the Morrison. I made the neckband. 1.75" by (length of neckline x .08).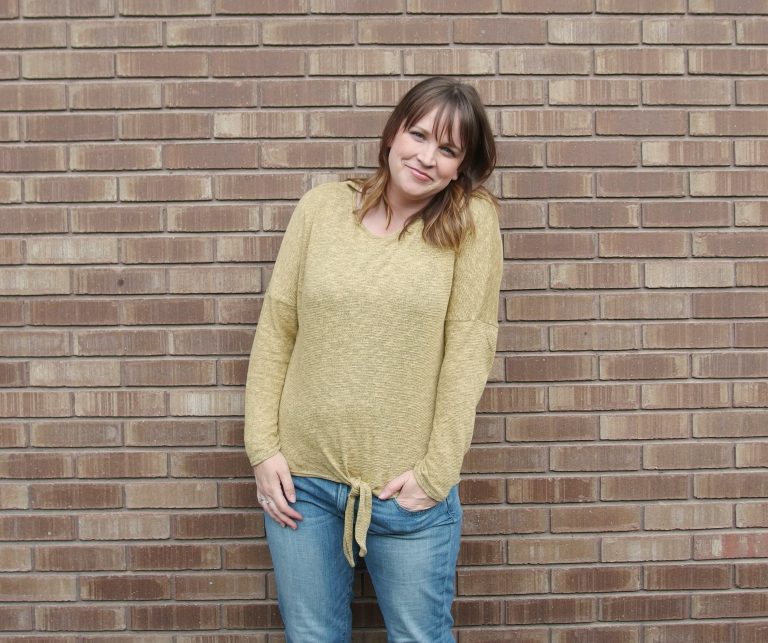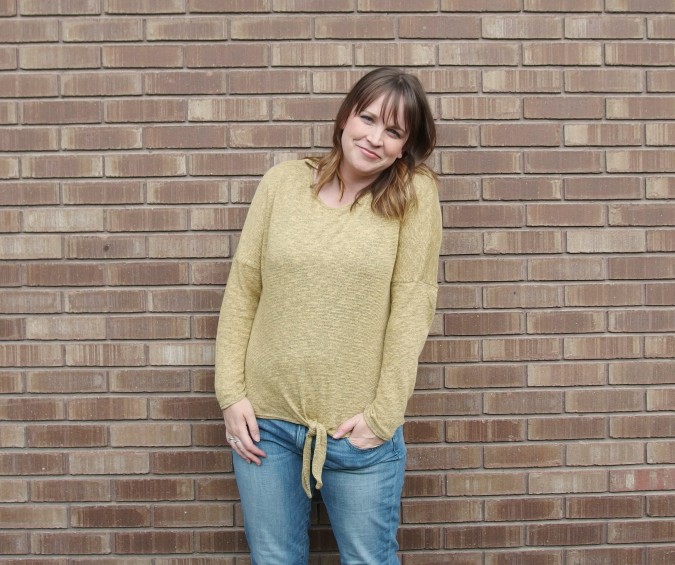 Easy peasy, right?!? Remember the beauty of hacking is to make it your own. Slice it up however you want. Make it shorter, longer, color block the back too, whatever your heart desires. I'm wondering how many tie front shirts is too many? I have a few more ideas I'm dreaming up.  I think a combo of this and Adrianna's slouchy Aurora tee hack could be a winner. A v-neck, boxy, tie tee sounds fabulous to me!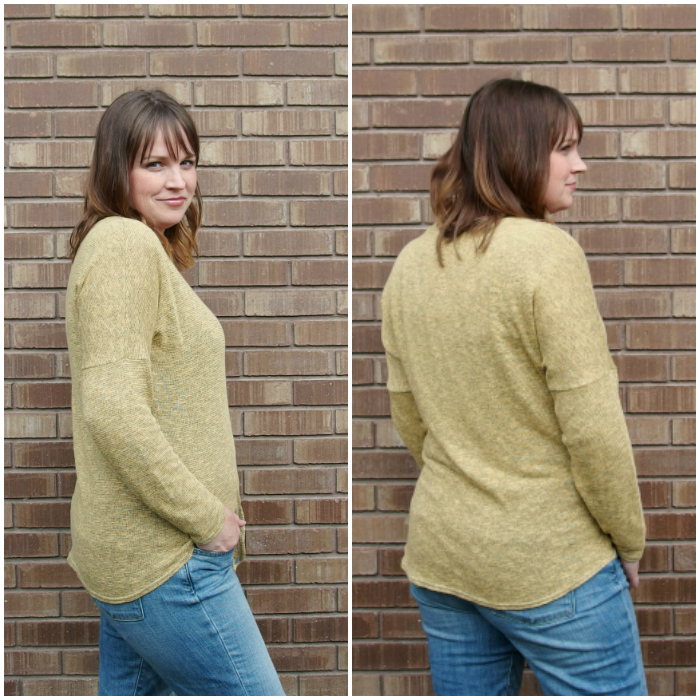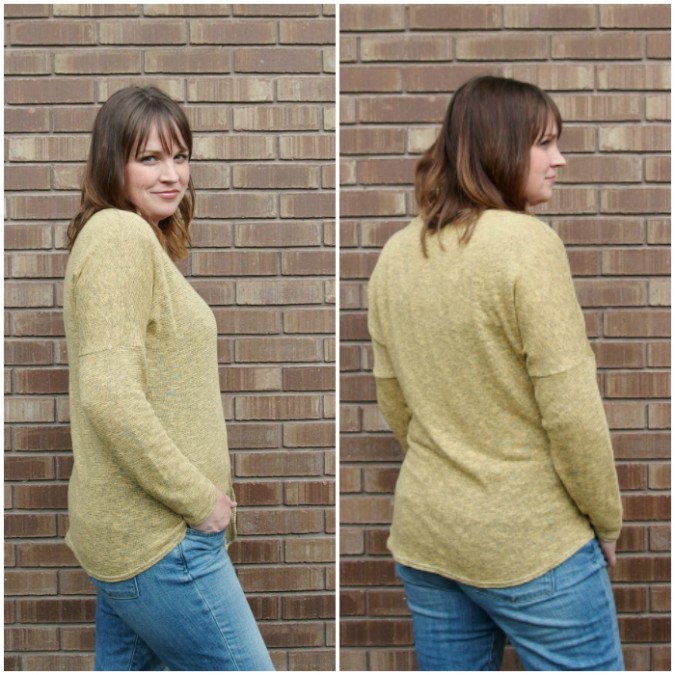 If you have any questions you can find me on Instagram or in the Hey June Facebook group. I'm excited to see your makes! Thanks for having me again Adrianna!


—————————
Thanks for being here Emily!  I love this hack so much – let's all give Emily a giant slobbery mouth kiss for taking the time to put this together!  (or just a "thank you".  I'm not sure which she'd prefer.)  I'm going to need a sweater knit tie front Aurora in my life STAT!
Happy sewing!