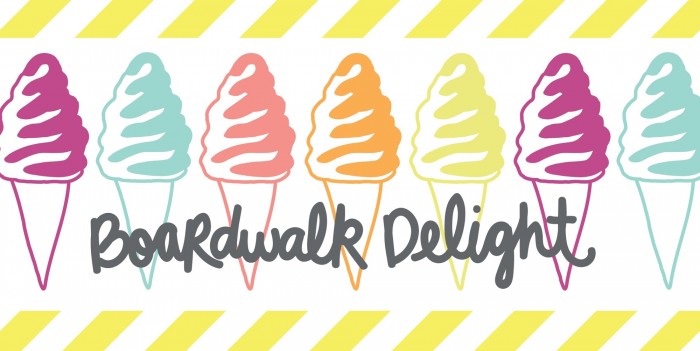 Hi guys!  I'm so excited to be a part of Dana's new Boardwalk Delight blog tour!  Every print in her new fabric line is bright and colorful and fun and summery and basically irresistible.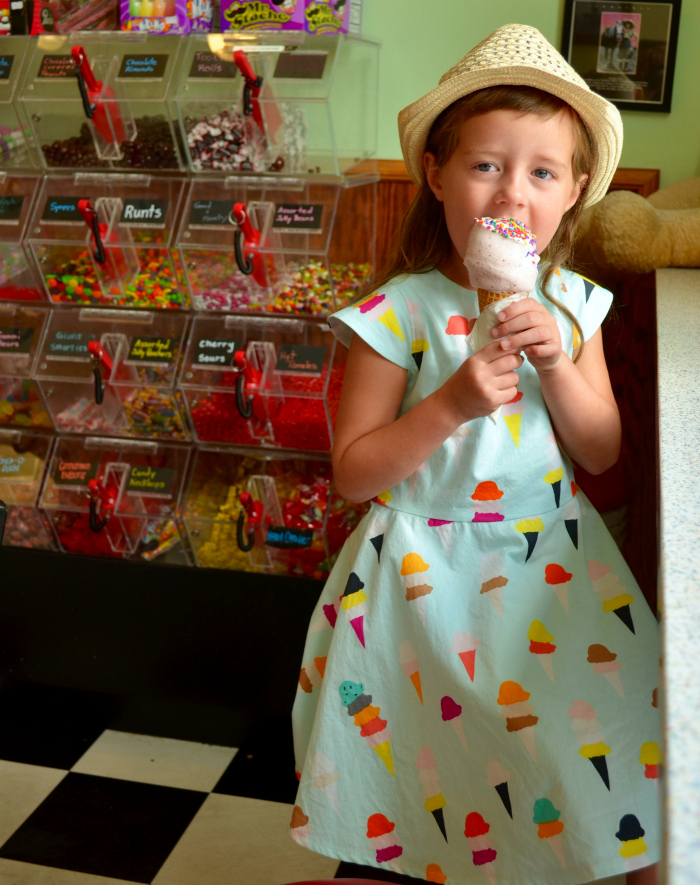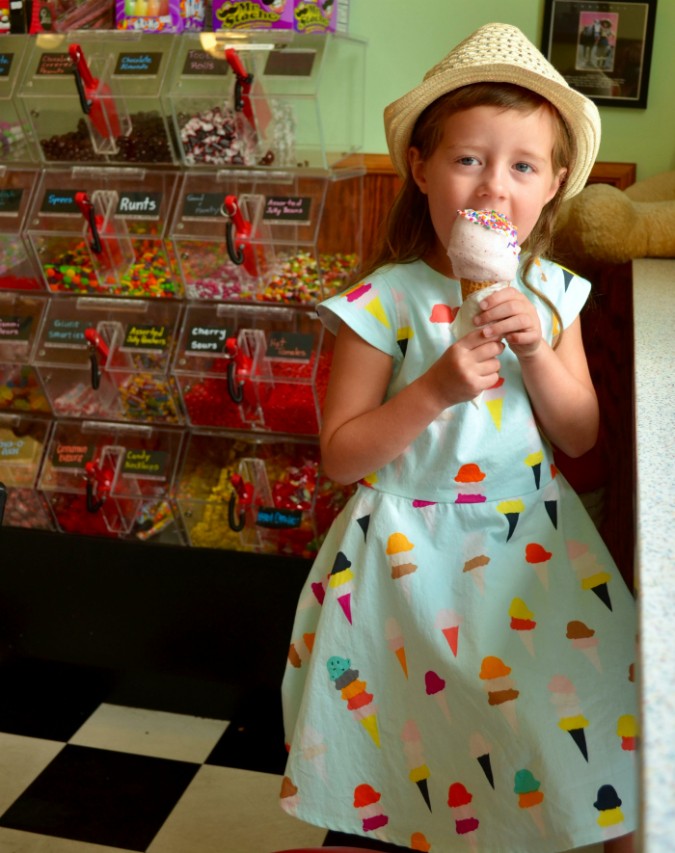 I figured the best thing to make with Dana's cute new fabric was her adorable dress pattern, the First Day Dress!  I've been wanting to make this one for awhile so I'm glad I finally got the push to do it.  I love those little cap sleeves and full twirl skirt!  I chose to do the detached fully lined skirt and it adds so much body and fullness to the skirt.  It's just the perfect little girls' summer dress (hopefully sizing up will guarantee it fits next summer too – stop growing little girl!)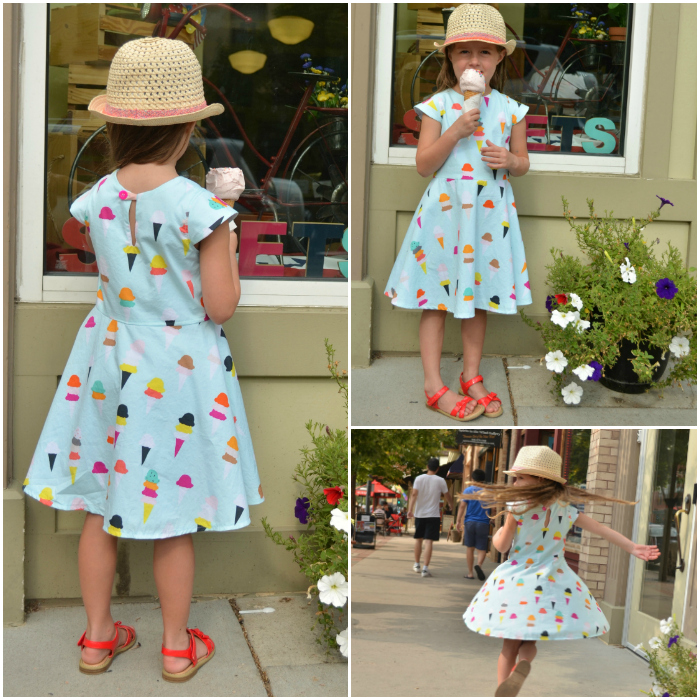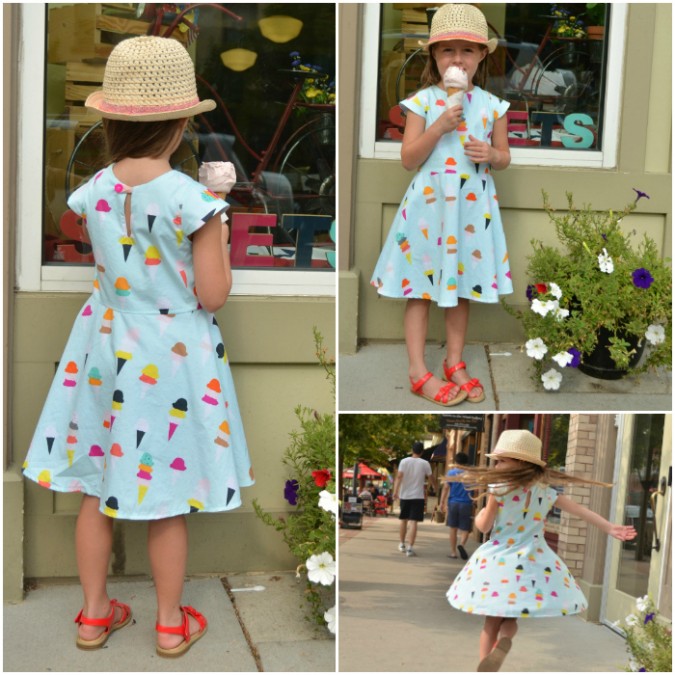 Boardwalk Delight has so many cute prints to choose from, but I just couldn't stop thinking about making an ice cream cone dress for my ice cream cone loving girl.  (Although she is a total weirdo and likes things like strawberry and mango sorbet and basically things that aren't chocolate and therefore aren't really ice cream.)  I also adore the yellow bias stripe print and the colorful tiles (which also come in knit!).  You can see more of the prints in Dana's post with a video!  And Boardwalk Delight is printed on amazing Art Gallery fabric which is always a winner.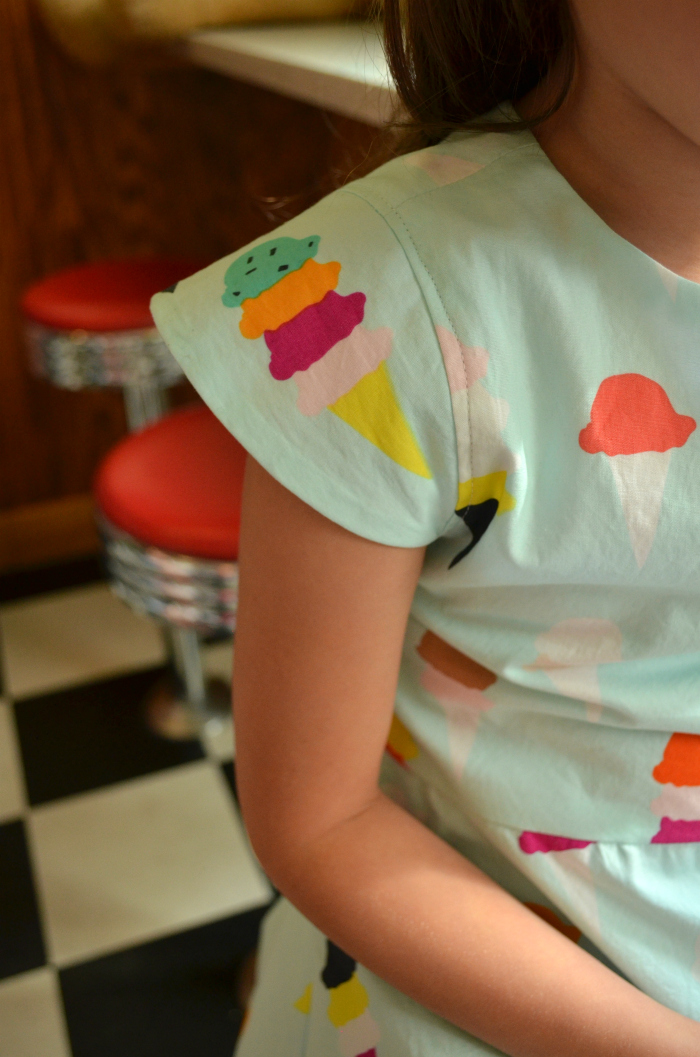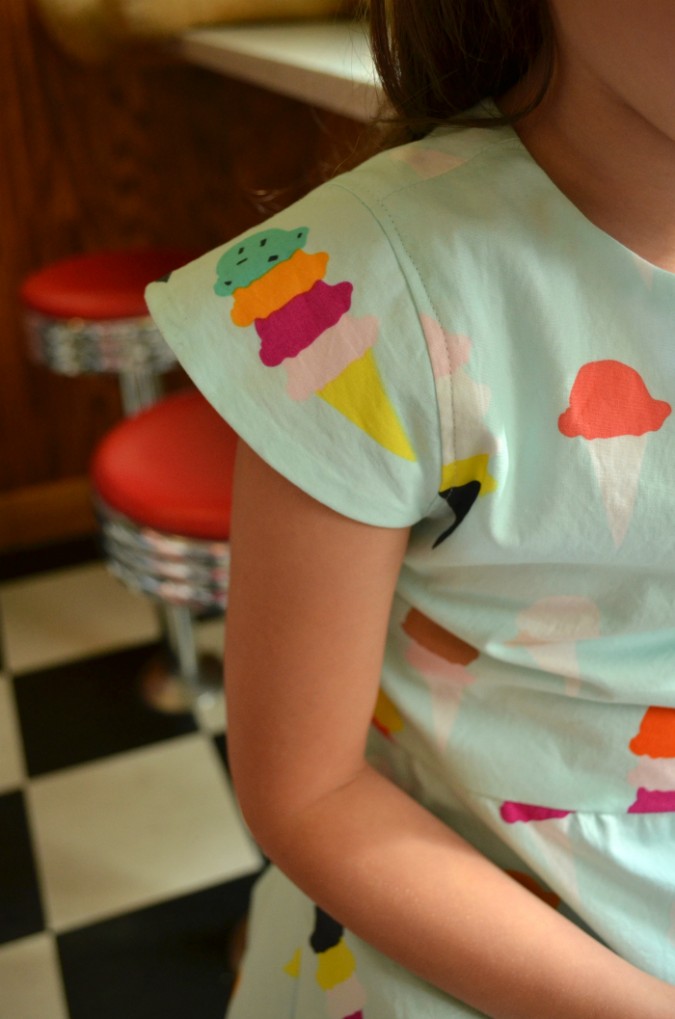 Yeah, I totally fussy cut those sleeves.  You gotta have an ice cream cone for each arm!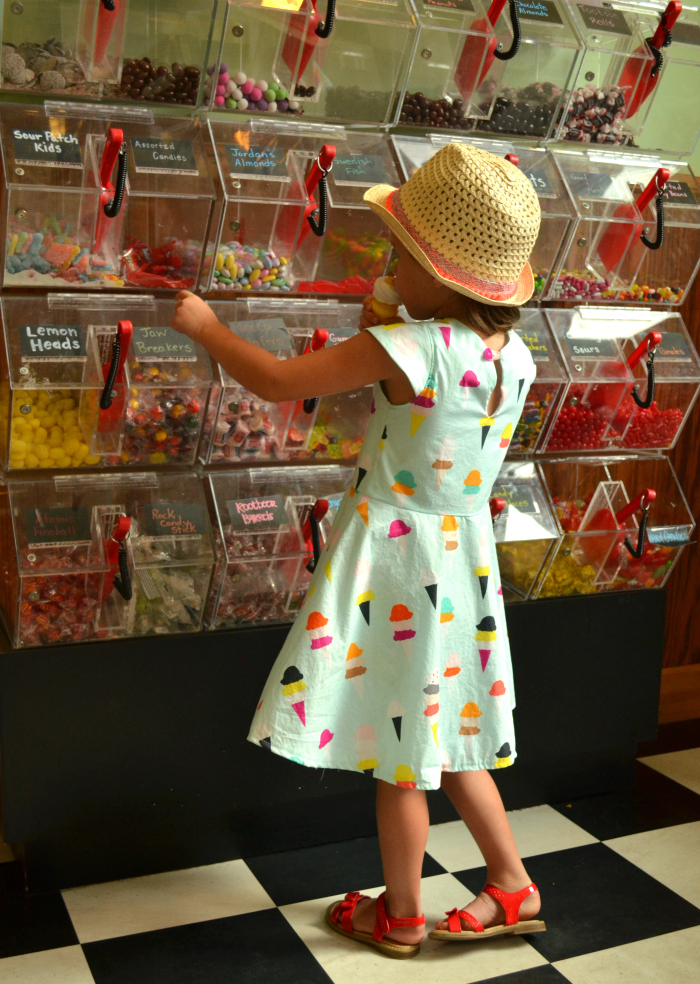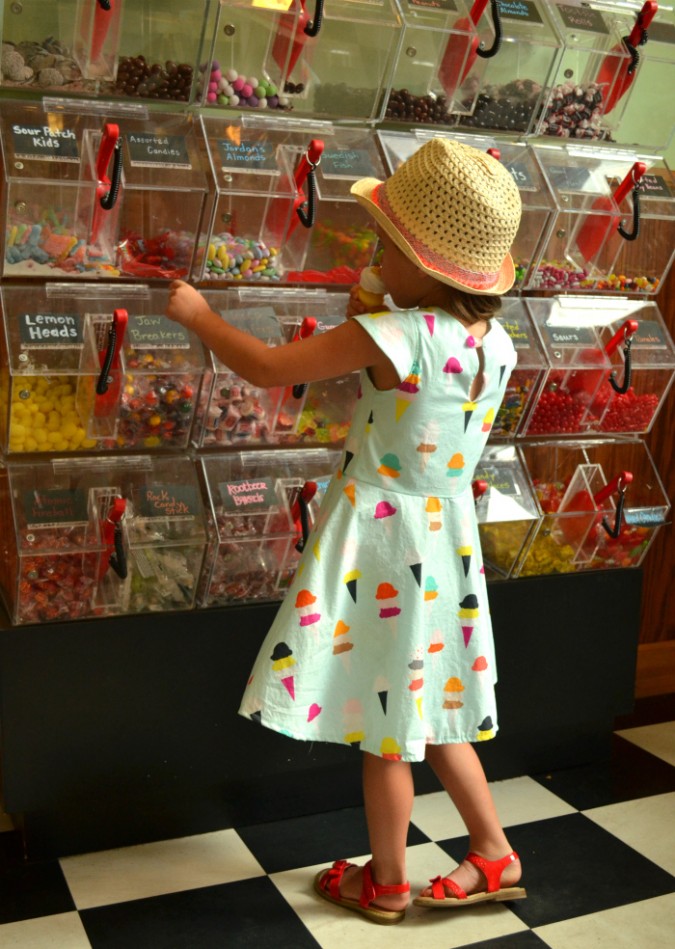 We had to celebrate our new ice cream dress at our local sweet shop, naturally.  She got tons of compliments on her very appropriate attire.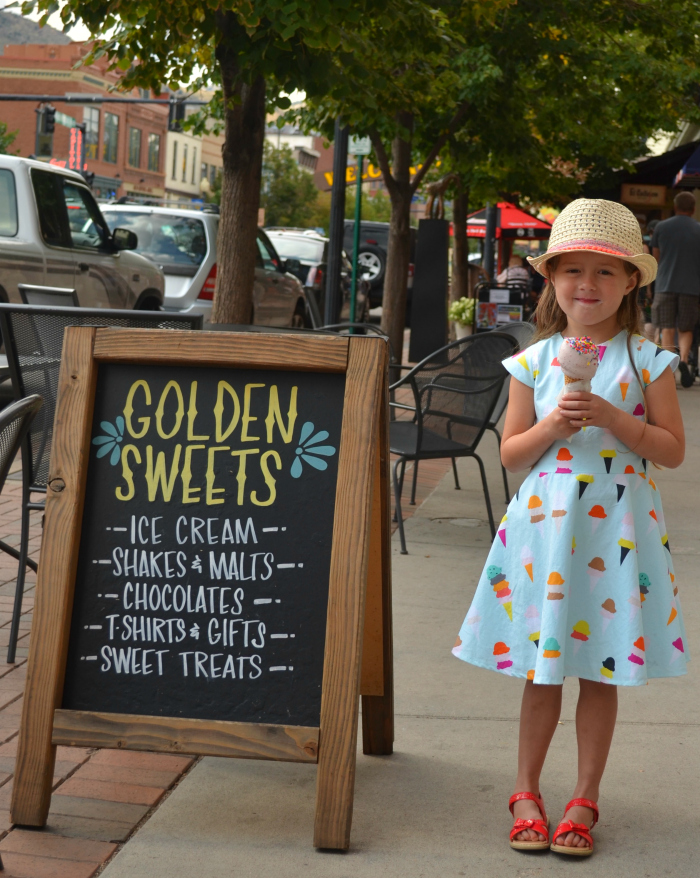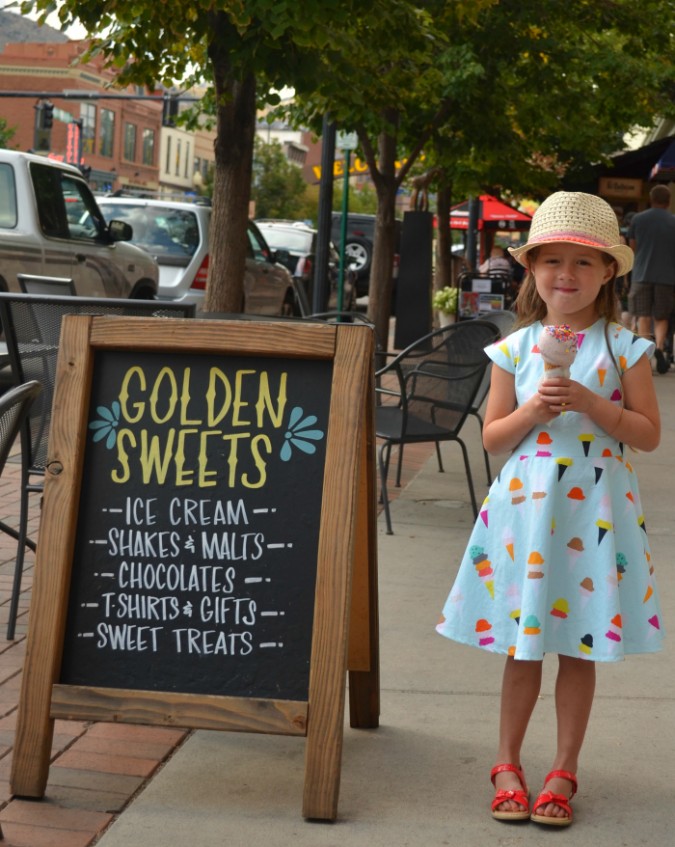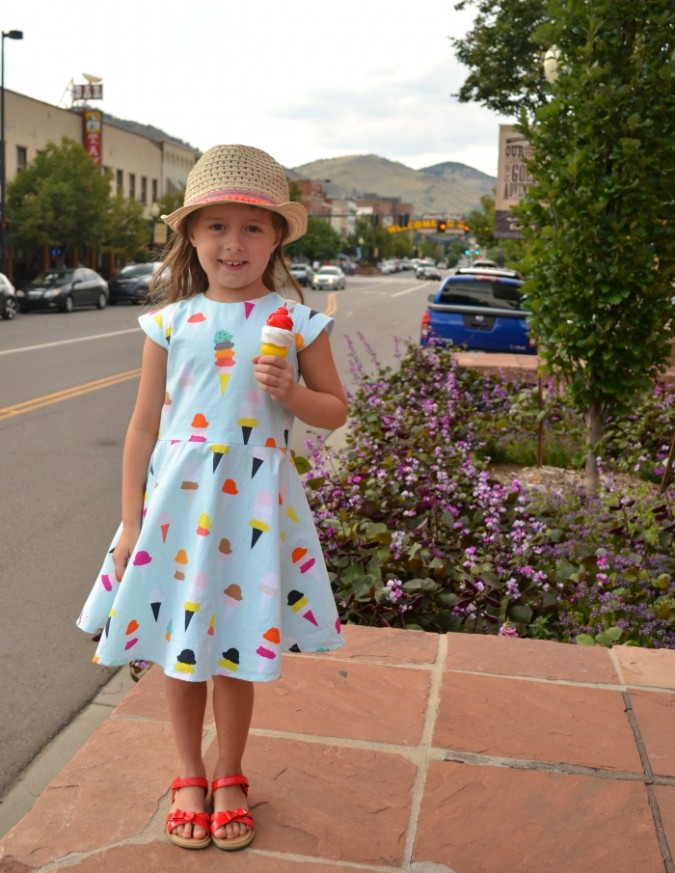 Have you made anything with this fabric yet?  I'd love to see it!  Share your link below!  And be sure to follow along on the blog tour for lots of other fun projects featuring this bright and colorful fabric line!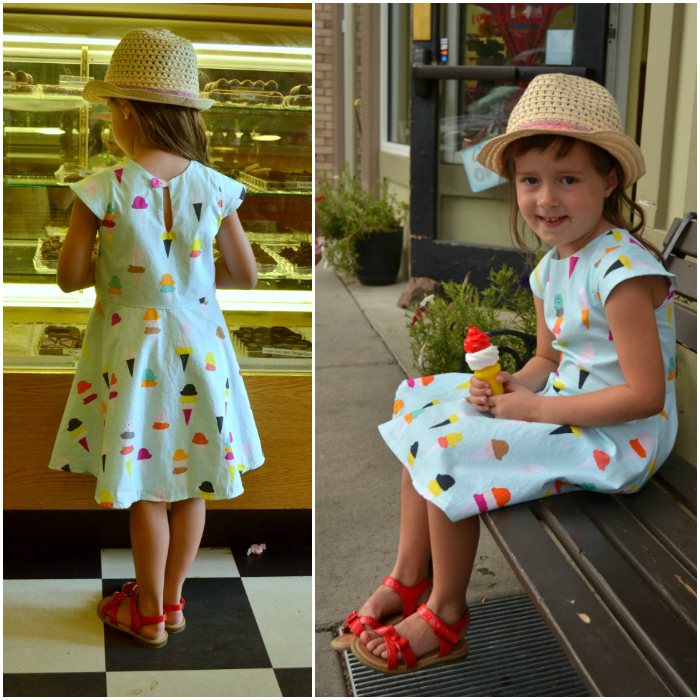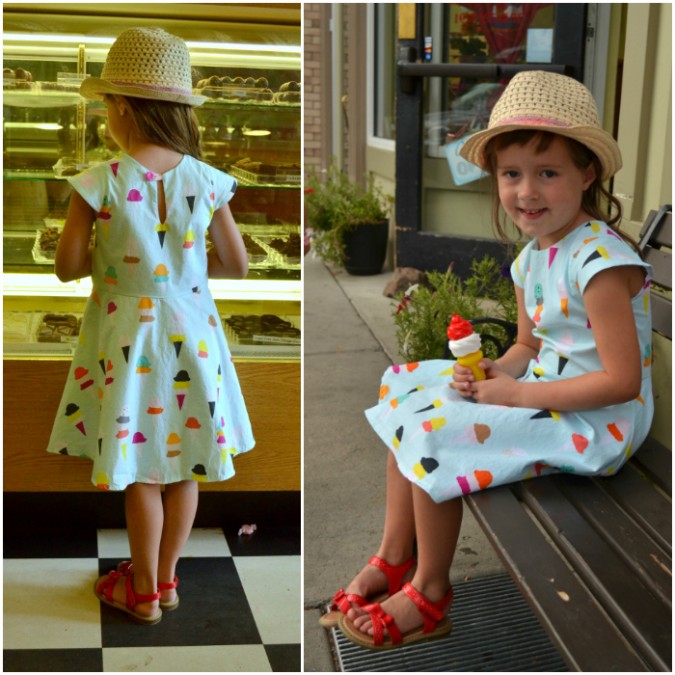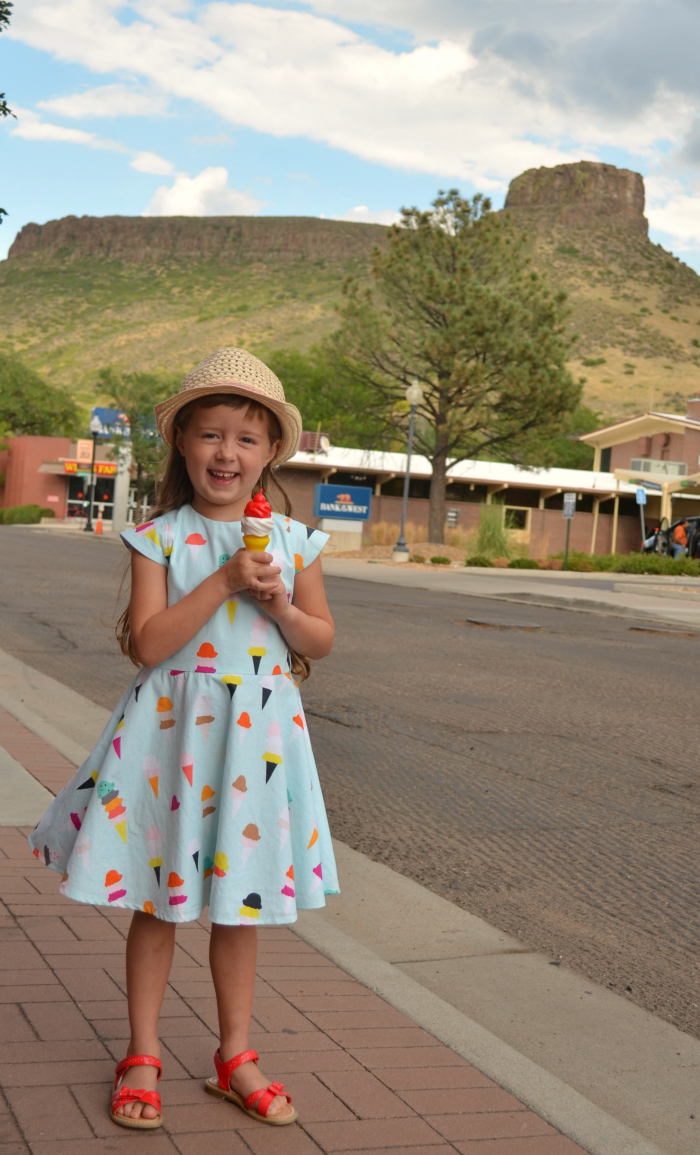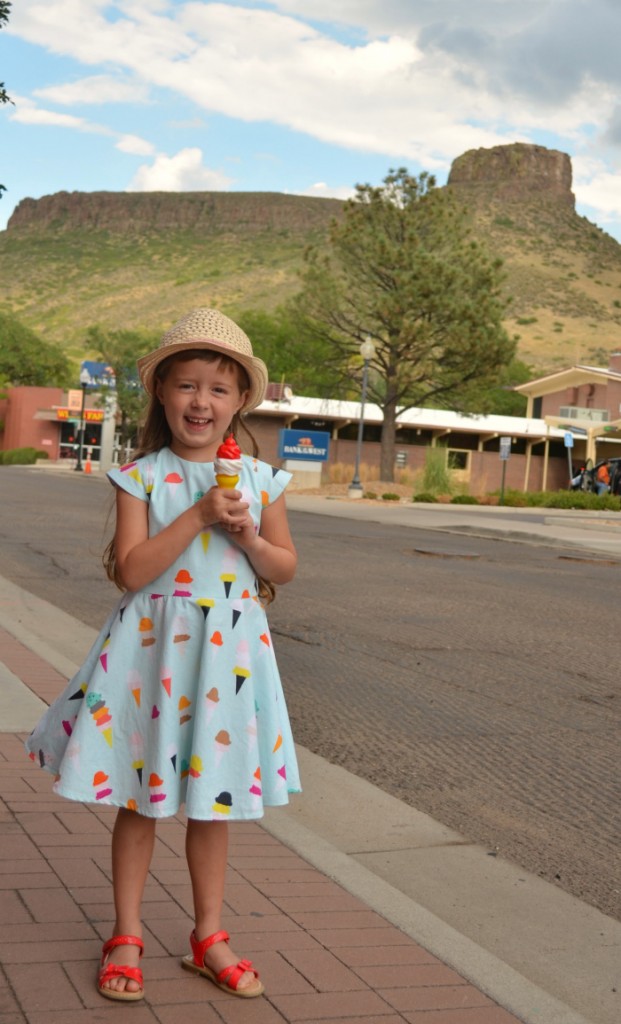 Happy sewing and happy ice cream eating!