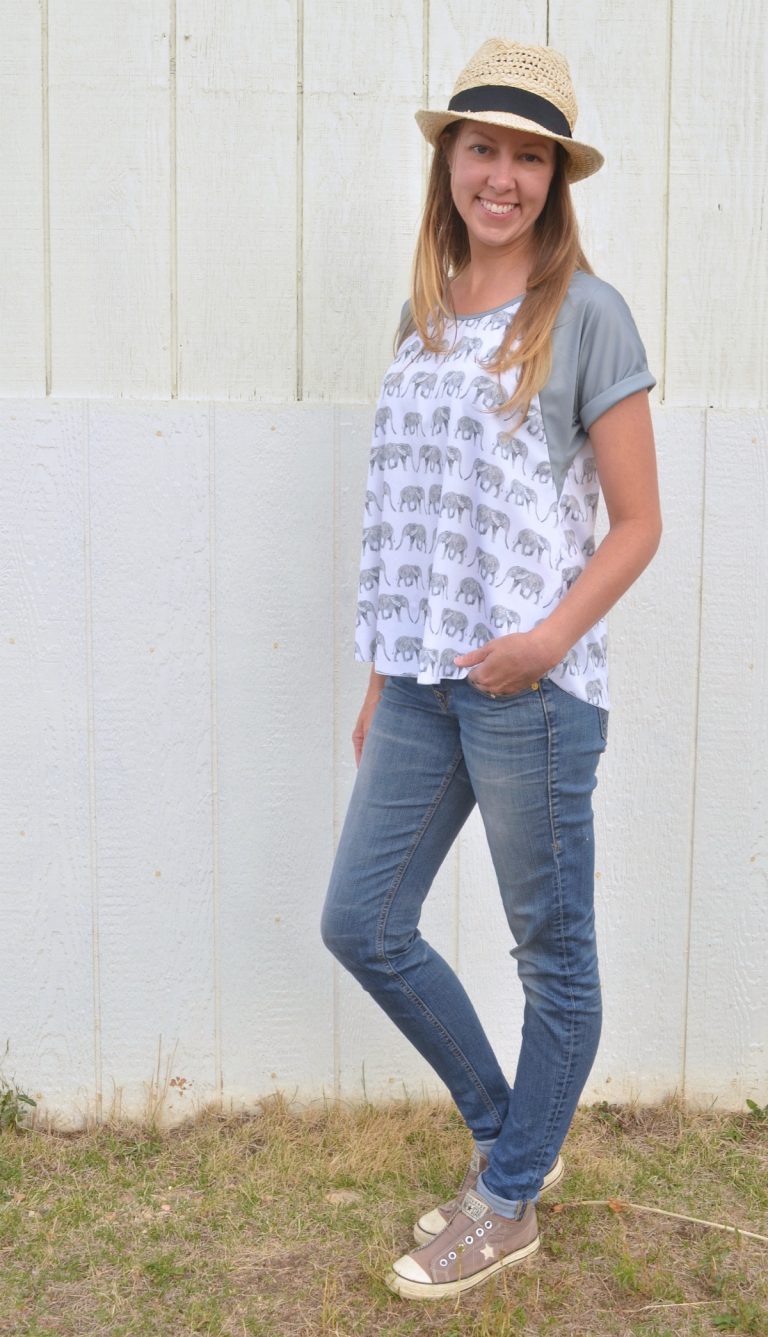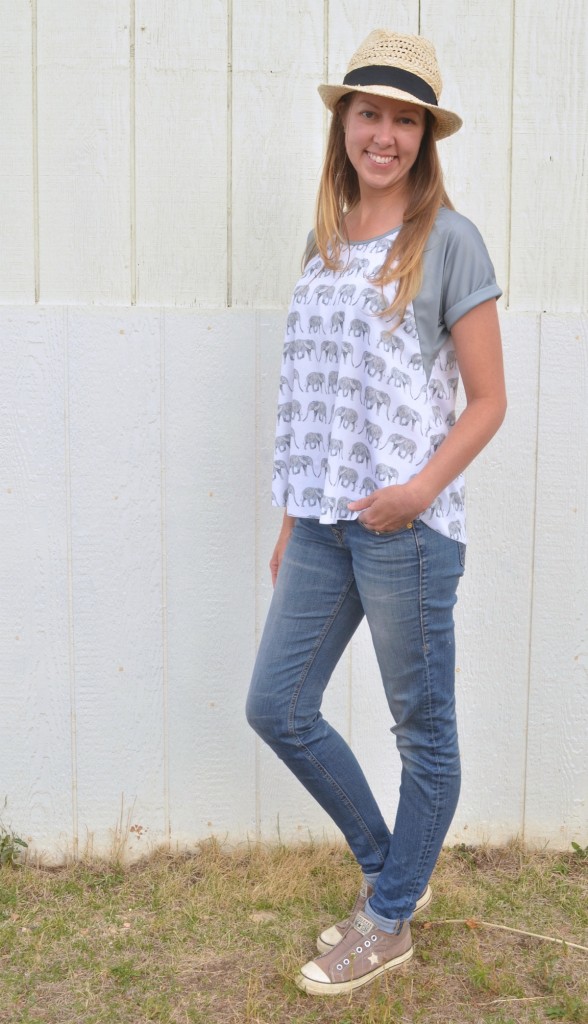 Hi guys, I'm here today with my goofy face (man, some photoshoots just go better than others, don't they?) to share my cute new elephant print Santa Fe Top!  I partnered with Sprout Patterns to put this little number together, much like my Biscayne Blouse this past spring.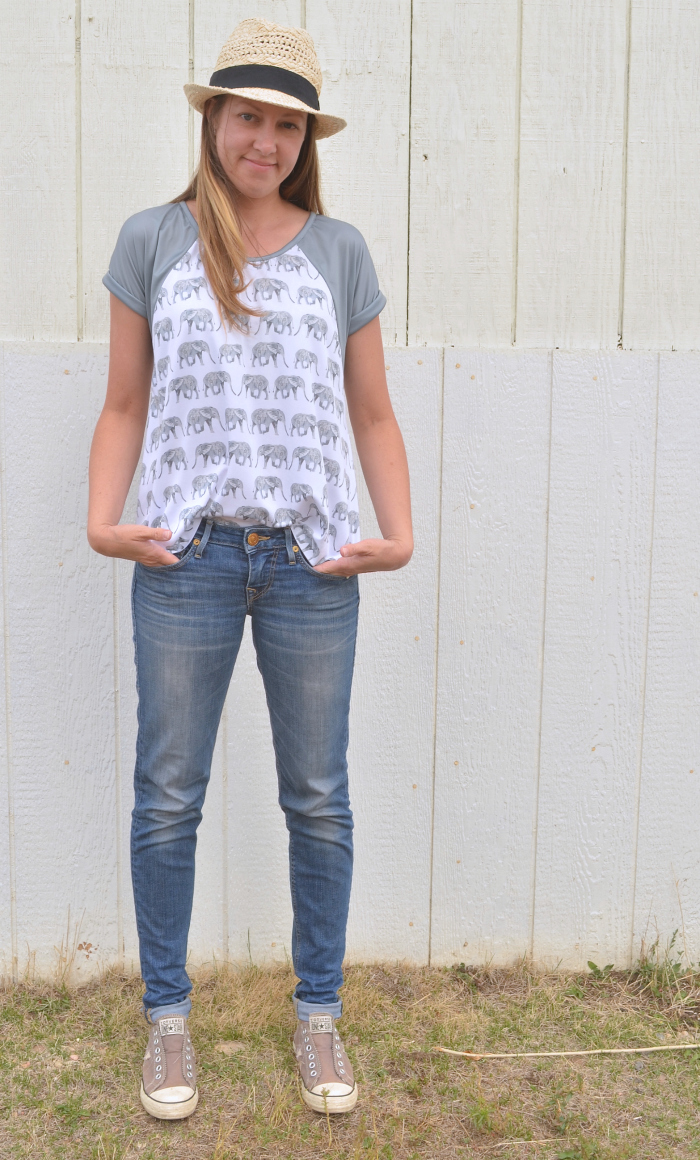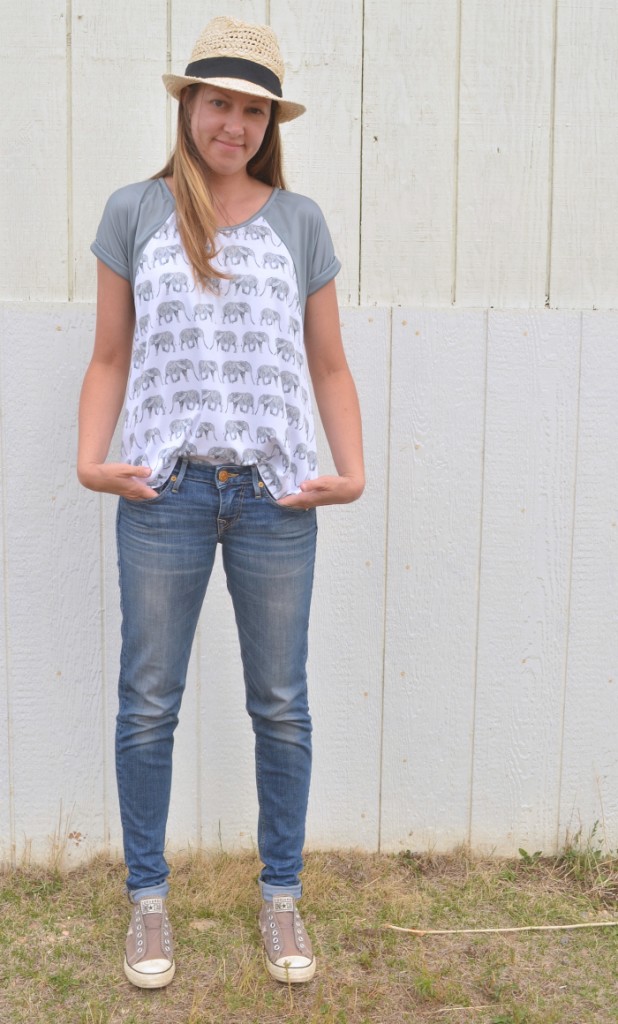 I was trying to be good and use a print to really show off the capabilities of Sprout, but it's hard for me to step out of my solids-only comfort zone.  The first thing I saw when I got on their fun website was this cute little elephant print and I was like DONE.  That was easy!  I think ever since my time living in Thailand I've had a soft spot in my heart for elephants, so this one appealed to me right away!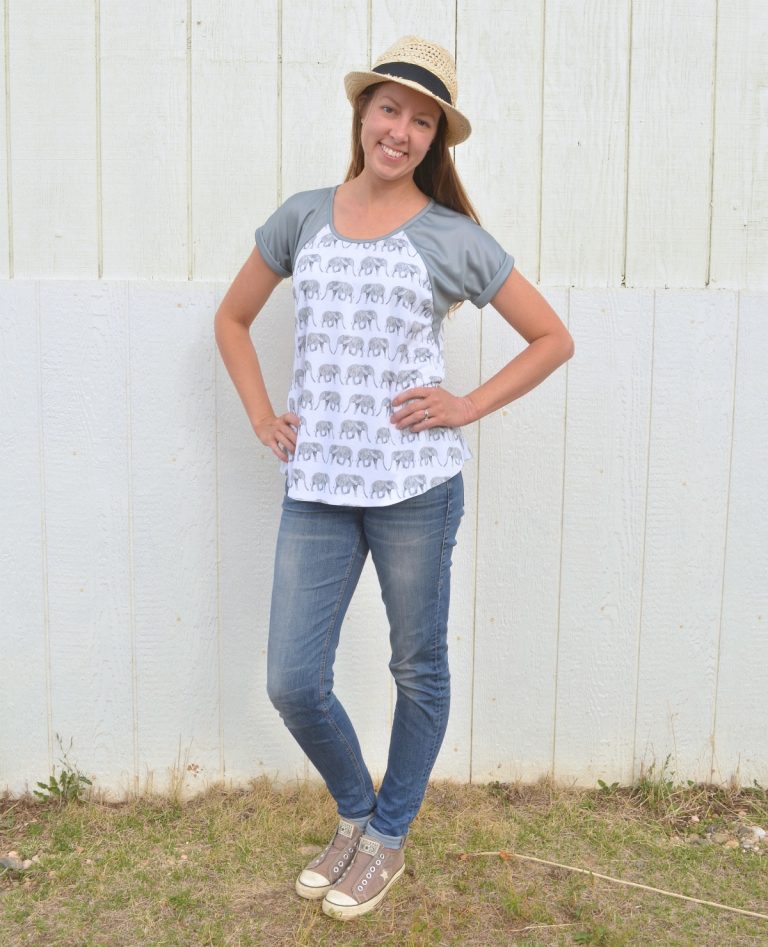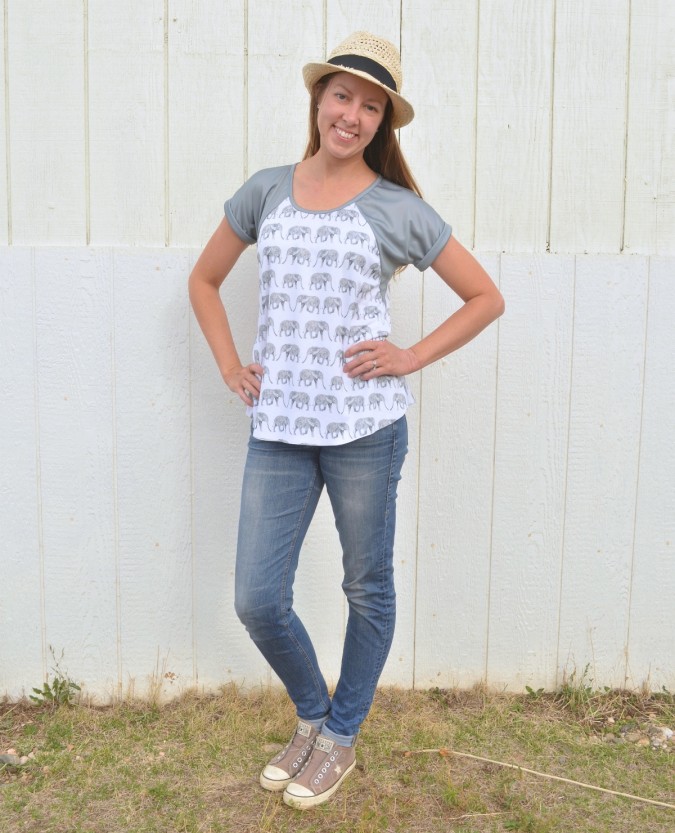 Quick blurb in case this is your first time hearing about Sprout Patterns – they provide this pretty freaking cool interface where you get to pick one of the indie patterns they offer and design it yourself using any print from Spoonflower or by uploading your own design!  You get to see a full 3-D mock up of what your garment will look like so there's no surprises and you can play around with different designs and color blocking.  Most patterns have different elements so you can use at least 2 different fabrics.  On this Santa Fe top, I was able to choose a separate design for the body, sleeves, cuffs, and neckband.  My favorite thing about this top was that I finally got to use the best feature of Sprout – you pick a design, they suggest different solids that are a perfect match!  I love that you don't have to try to find your own coordinating fabrics given that computer monitors aren't always accurate.  Gray would've been especially difficult to match!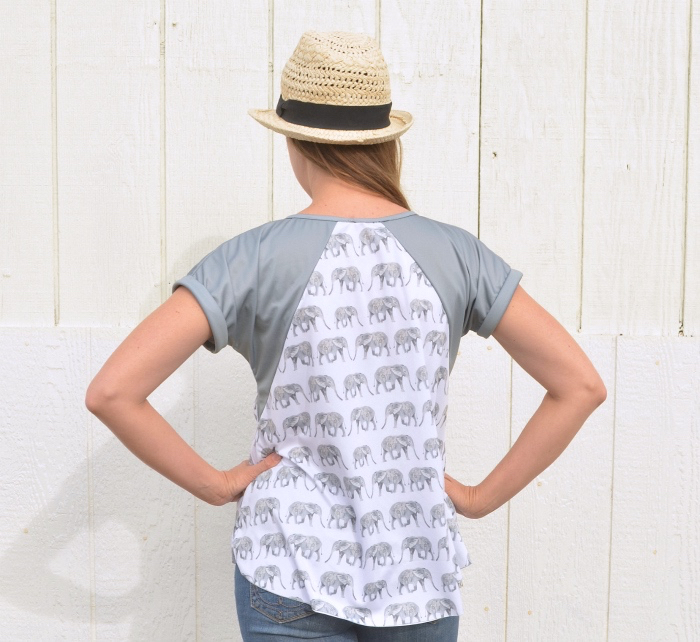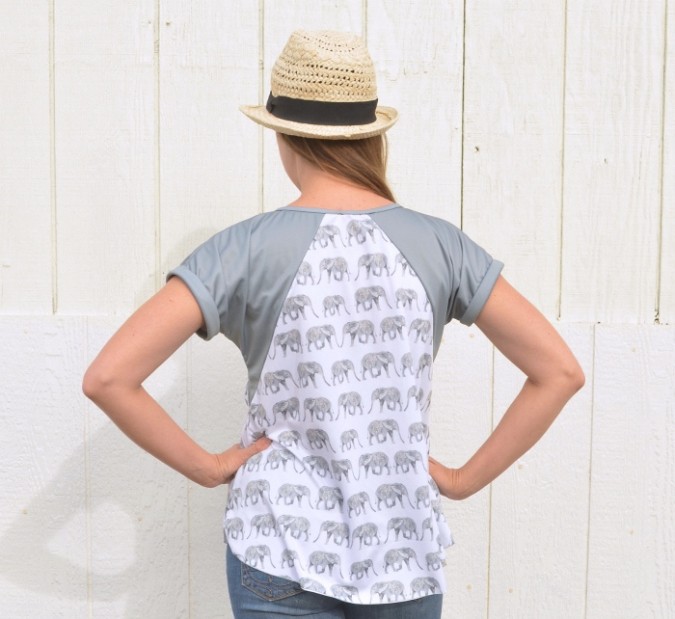 I used their Performance Knit for this top, but you can also use a 100% cotton jersey, a cotton/spandex jersey, or a pique knit for the Santa Fe.  The weight is perfect for this top, but I think it lacks the drape really needed to highlight this design.  Next time I'd choose the cotton jersey or size up to allow for more movement and drape.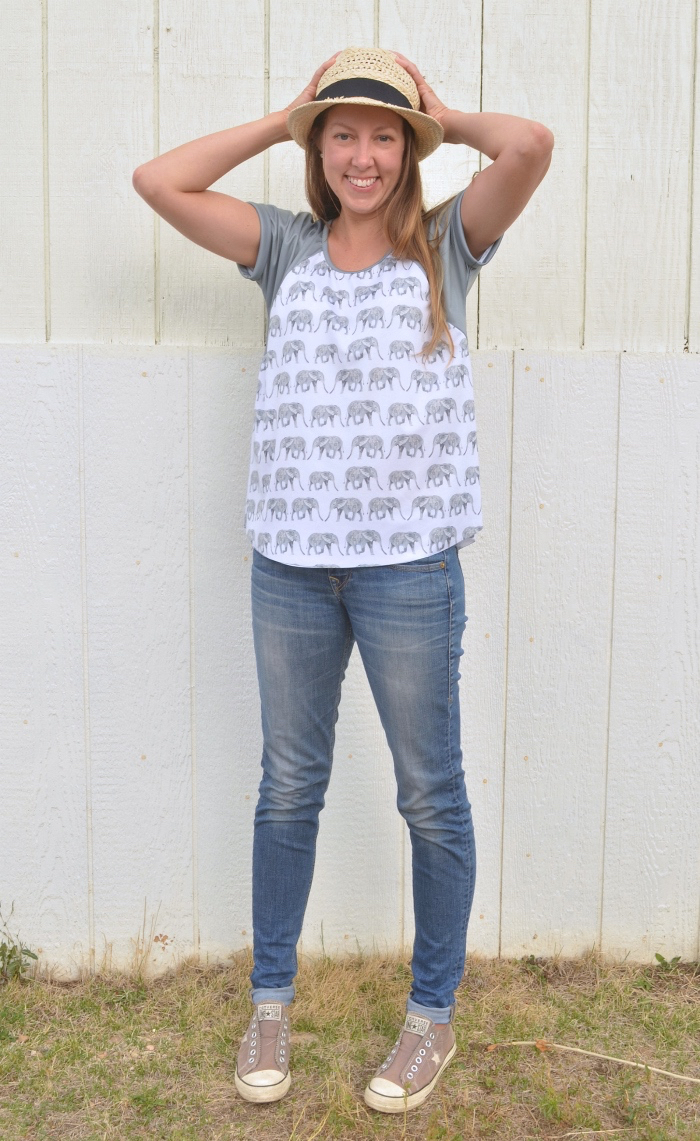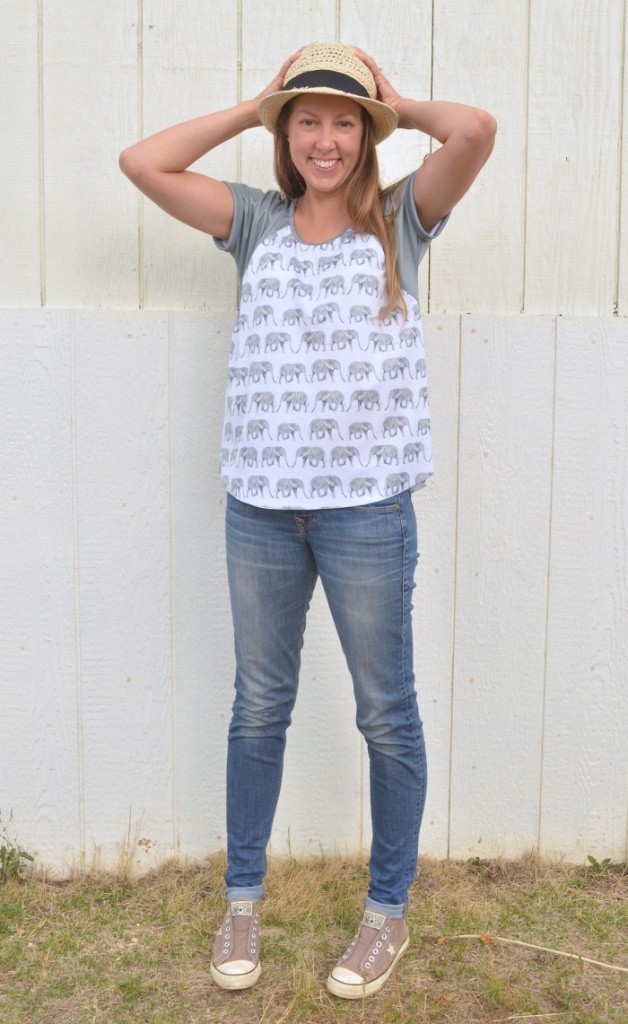 If you don't follow me in IG, a little explanation about my crappy photo set-up here.  We just moved to an extreme fixer upper and every single view in the yard is a terrible one.  Construction in the background, dead grass in the foreground…it's a photography nightmare.  There's nowhere to set up my white backdrop because there's no driveway (just gravel) and of course no natural light in the house (story of my life).  My only/best option was this literally-falling-to-pieces shed in the backyard, so there you go!  On top of that I couldn't find my camera remote anywhere amongst all the boxes so I had to use the 10 second delay on my camera and that made me irate.  Anyway, I don't usually feel the need to apologize for my photos or appearance, but I don't want this to reflect badly on Sprout at all, because what they're doing is awesome and I love my elephant shirt!  Go play around on their website, but don't blame me if you end up spending waaaay too much time there!  It's kinda addicting.
Happy sewing!