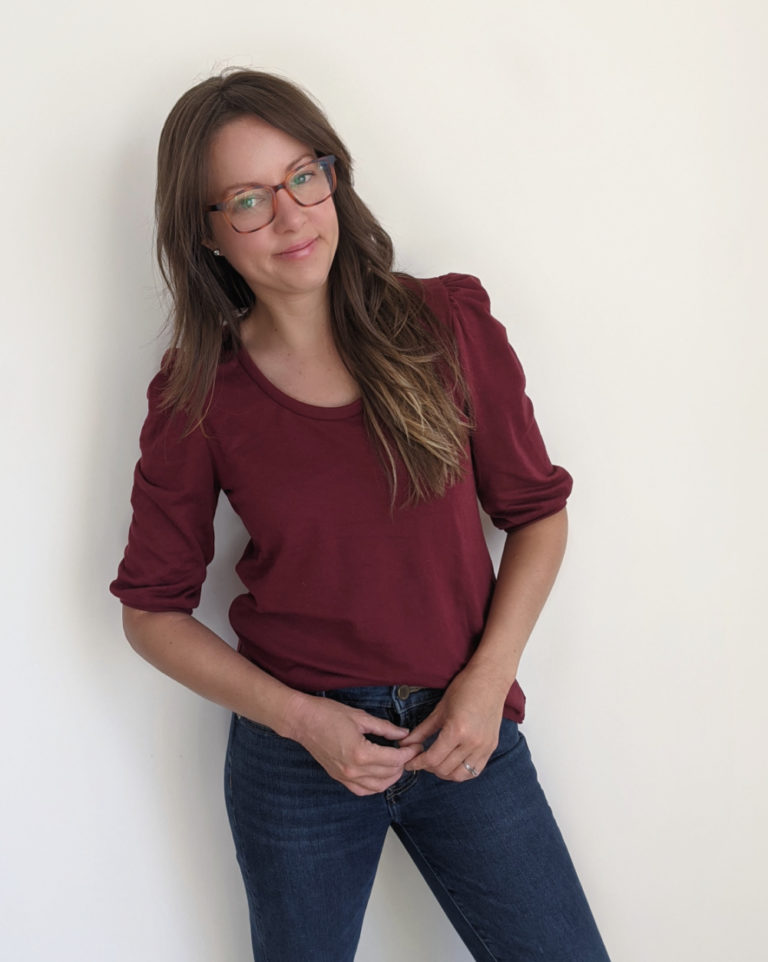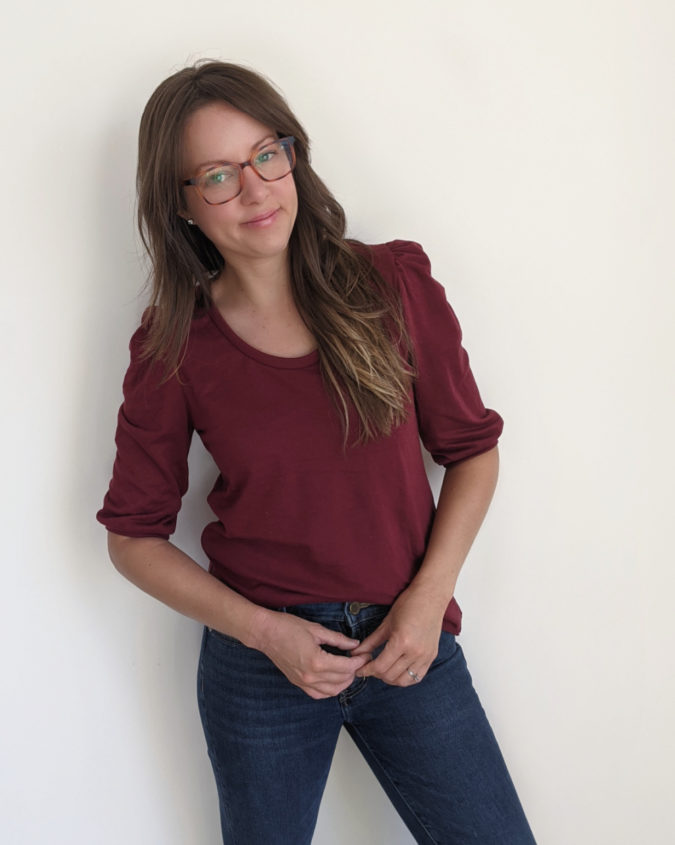 Welcome to Hey June! I'm Adrianna and I'm so glad you're here. Whether you're an experienced sewist or a beginner, I aim to provide simple, modern sewing patterns that are as fun to sew as they are to wear.
I started this business because I often hear people say that sewing is too confusing or difficult and traditional patterns don't reflect current styles.  I knew there was a market for well-drafted, simple-to-sew patterns for more modern clothing designs.  Hey June patterns have clearly illustrated step-by-step instructions and will yield garments that are easy to integrate into any wardrobe.  I love when people "hack" patterns to suit their needs, so I try to keep my patterns simple and classic so they can be easily altered if necessary.
I have three daughters who were the inspiration for me to start sewing, start a sewing blog, and eventually venture into selling my own patterns. I still enjoy sewing for them and avoiding those big box stores for fast fashion when possible, but my sewing interests have also evolved to include mostly women's wear.
My future goals for Hey June are to someday start a men's line and to add more to my children's line.  Right now I'm having so much fun with the endless inspiration for women's fashion though!
Why "hey june"?  My youngest, who was supposed to be a boy named Jude, turned out instead to be a girl named Juniper. We say "Hey June" a lot in this house.
If you're wondering about the pattern names, they are (almost) all places I've visited. We've been very fortunate to travel around while living overseas in Europe and Asia, so there are many places around the world that are special to me. My family and I now live in beautiful Golden, CO, USA. We lived in a 5th wheel trailer in our yard for over 2 years and are now enjoying the house we built! You can follow along with that journey on my
home instagram page
.
My website will always be evolving and growing as I develop more patterns, so please visit often.
If you're a blogger interested in becoming a Hey June Affiliate, please visit my 
affiliate program
 page. You will receive a percentage of each sale made when people click on your link and buy a Hey June pattern!
*Picture features the 
Union St. Tee
with a
puff sleeve variation
.