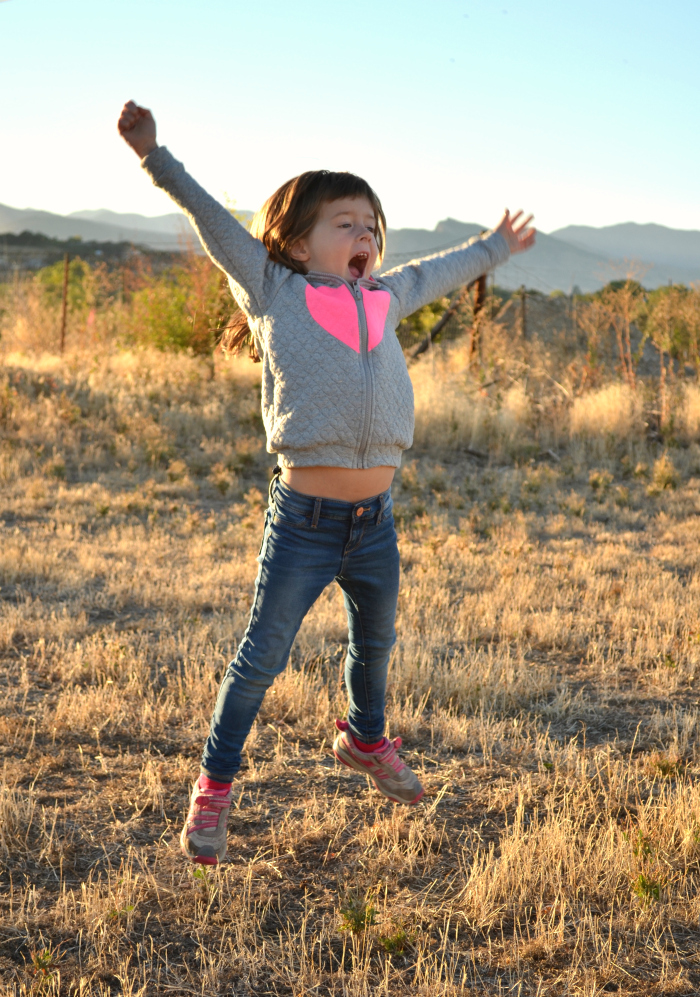 My little one here is super excited to show you all her brand new Heart Hatteras Hoodie!  (this is also a solicitation for a landscape architect who enjoys being paid in gratitude and beer)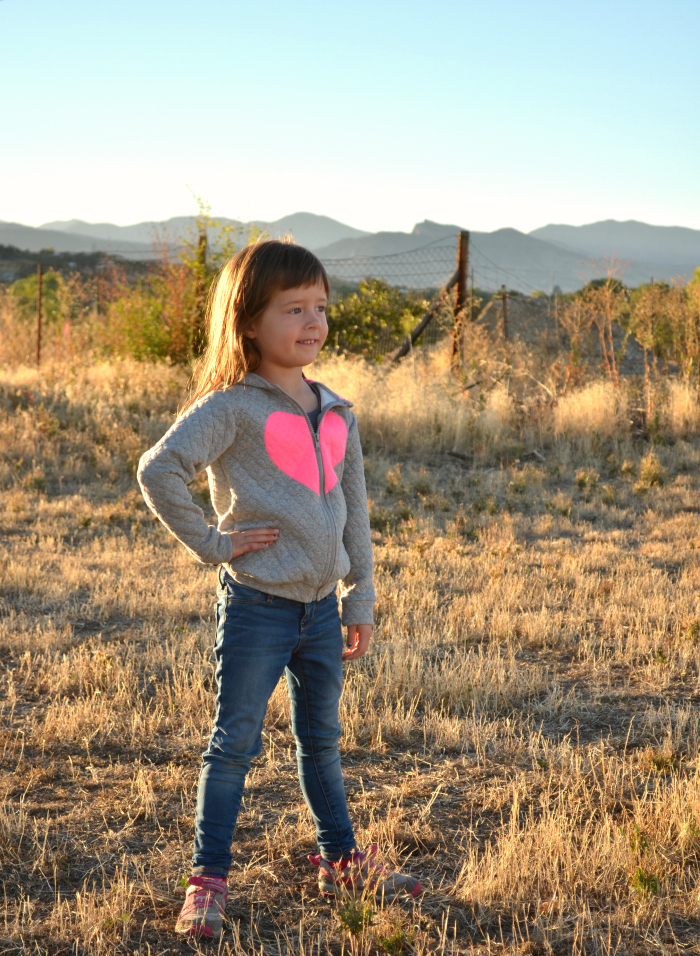 I got this adorable heart quilted sweatshirting at Joanns forever ago (although I still see it there from time to time!)  The goal was to make a Hatteras and I actually did it!  It's not often that I buy fabric with a specific project in mind and then actually turn it into that project in a remotely timely manner.  Rejoice with me.
This fabric is so squishy soft and cozy, has the perfect amount of stretch, and is nice and thick for fall and spring weather.  I only wish they had it without the quilting and in all the colors (AHEM, JOANNS.)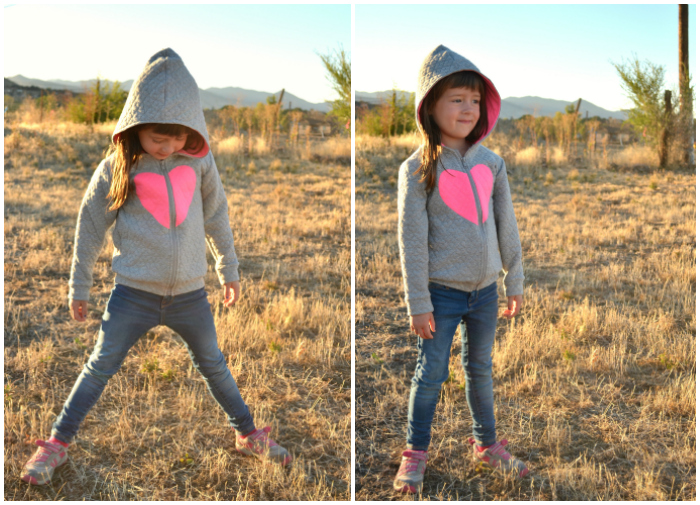 When we started having some chilly mornings last week I figured it was time to finally start outfitting this kid for fall.  I don't buy stuff from the store because I say I'm going to make something, and then the weather turns and she has nothing to wear and goes to school in her sisters' way-too-big clothes.  That's the way it goes folks.  Luckily for her she only had to wait a week for this one.  One day to make the hoodie, 6 to finally go buy and insert the zipper…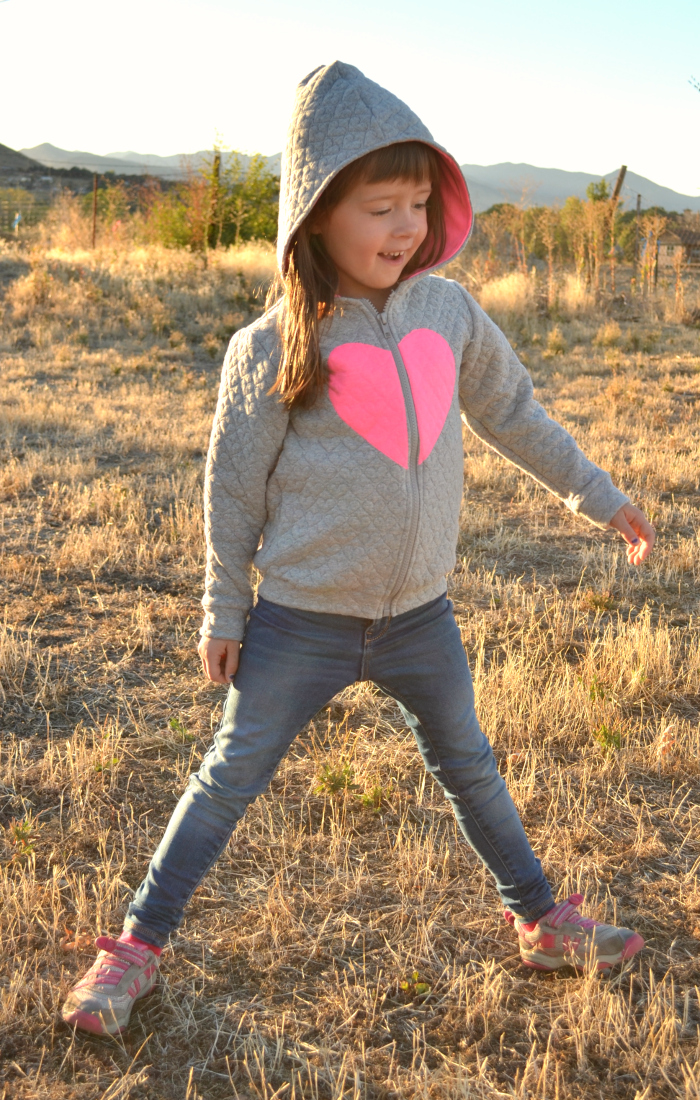 All those quilted hearts gave me the idea to skip the kangaroo pocket and appliqué a heart on this hoodie instead.  I have no business telling anybody how to appliqué, but here's the nitty gritty: I fused a square of the neon pink knit to some Wonder Under fusible double sided interfacing.  Then I folded the fabric in half and sketched out half a heart on the paper backing and cut it out.  Then I cut the heart in half and used my iron to fuse it to both sides of the zipper on the hoodie.  Then I used a really small zig zag stitch to sew around the heart.  That's it.  I'm no professional, but it works!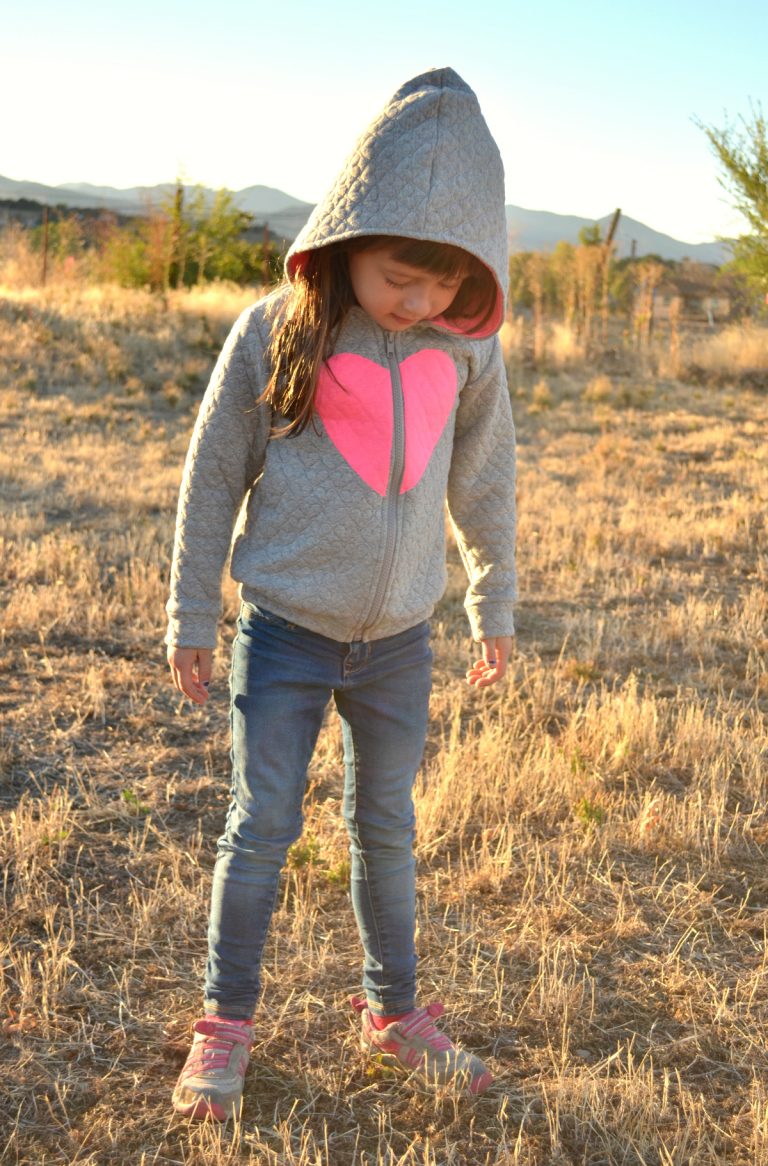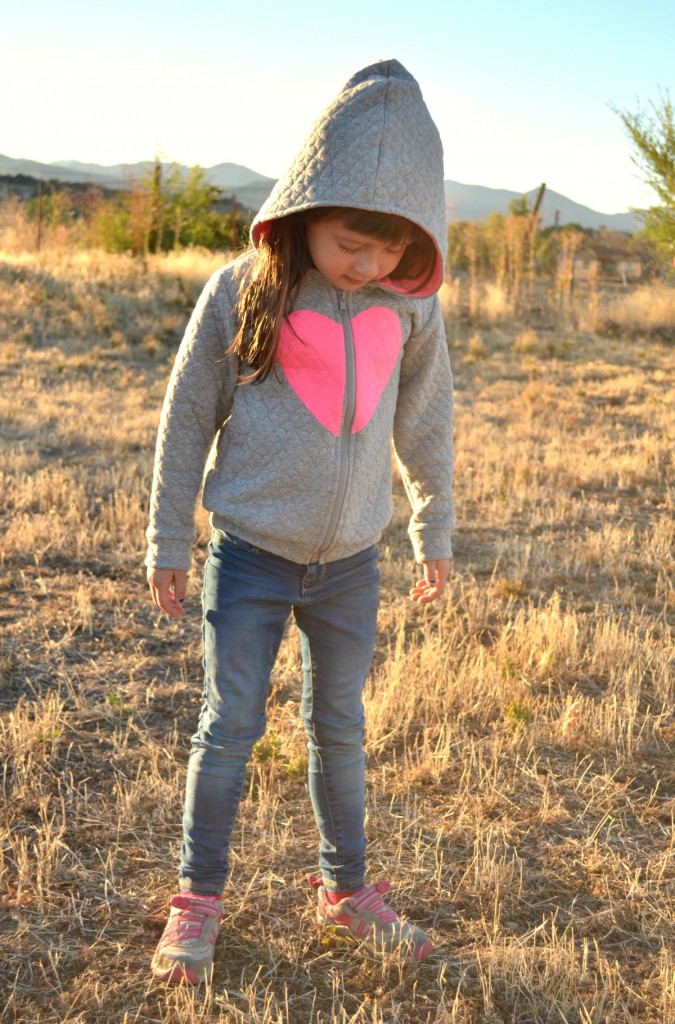 I thought the hood needed a little pop of pink too, so I used the instructions to alter the hood pattern for lining.  It's super simple and adds a nice little effect and some extra warmth too.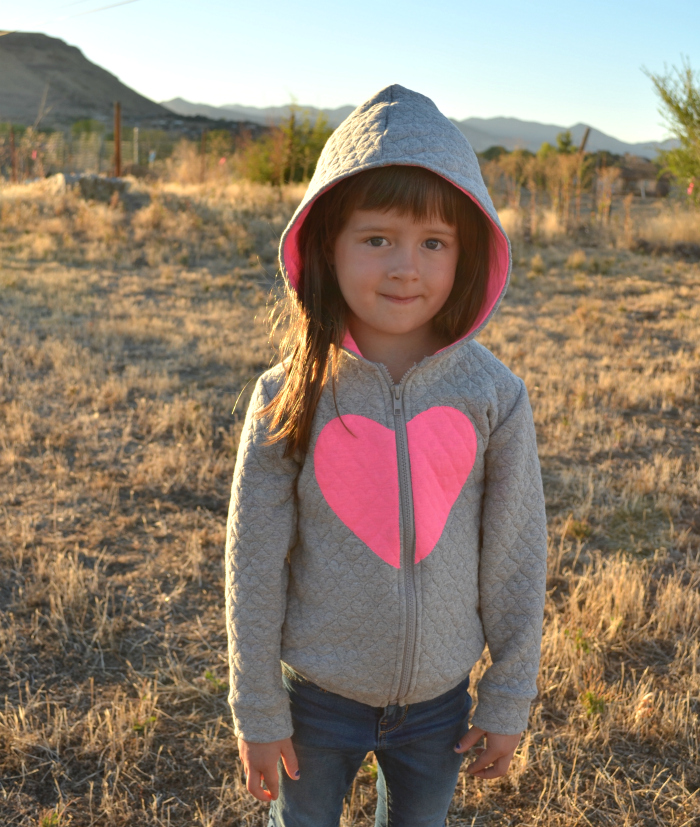 That's it!  Are your kids' wardrobes ready for fall?  I still have a little sewing to do…hopefully with some brand new junior's patterns coming your way soon!
Happy sewing!