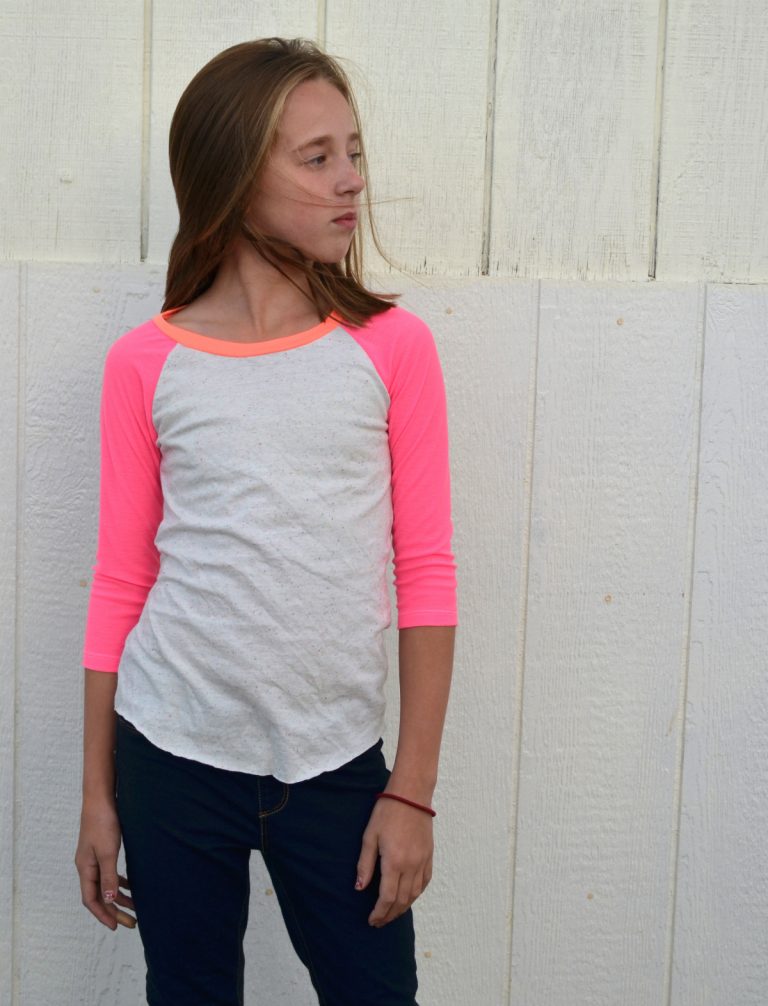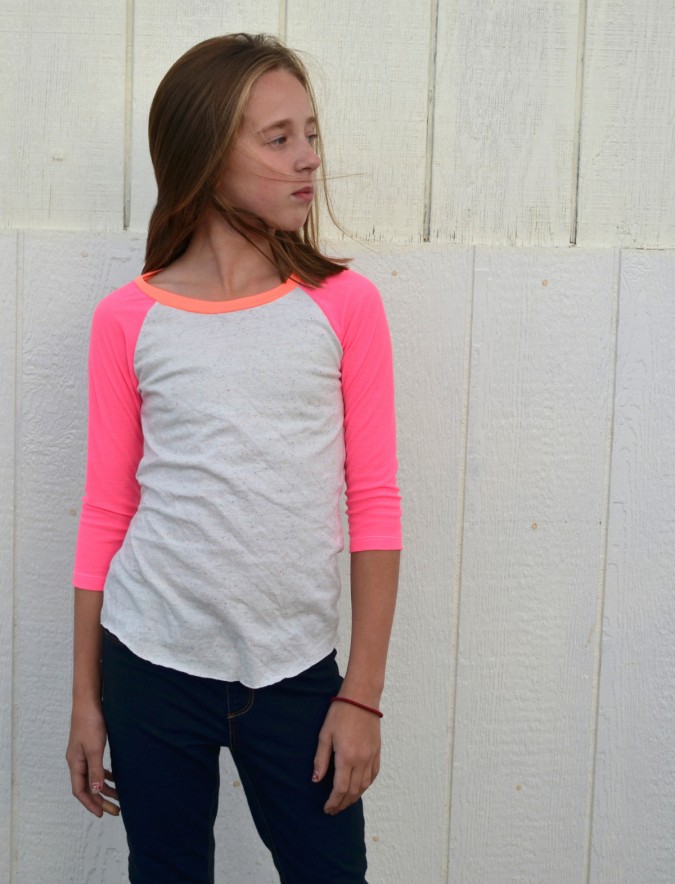 It was approaching that time of year when all of a sudden the girls have nothing to wear so I pulled out the always versatile Camden Raglan pattern and got to work!  Nothing to wear?  WEAR A CAMDEN!  CAMDENS FOR EVERYONE!  It was like Oprah's favorite things but with less fainting and pants peeing.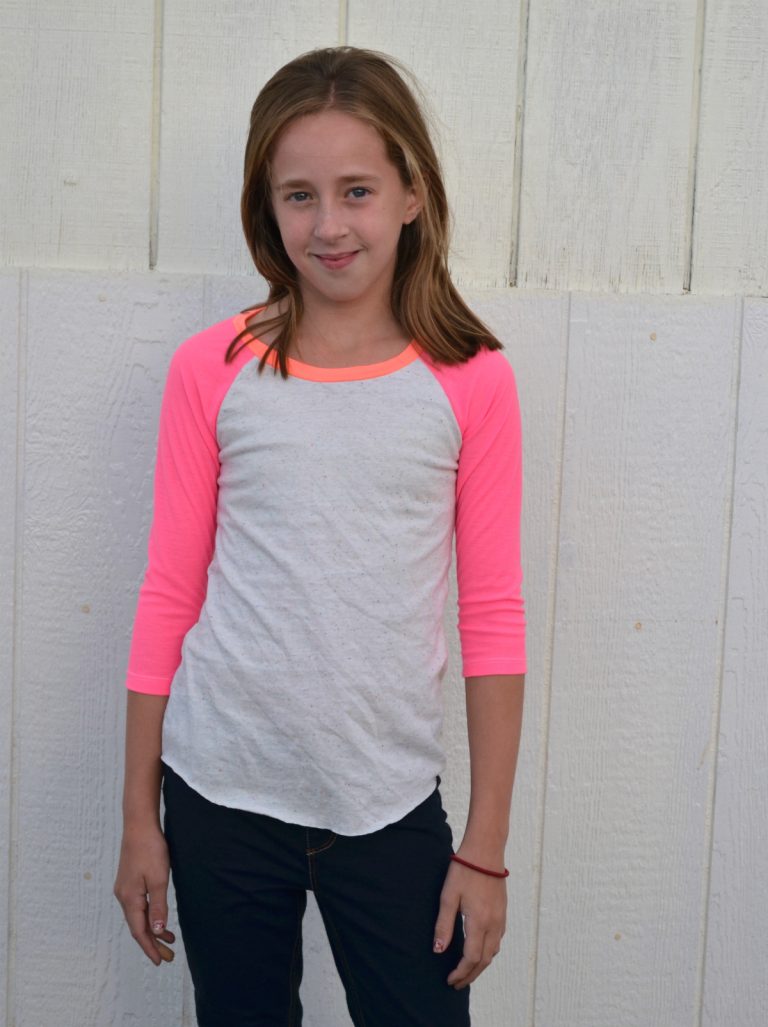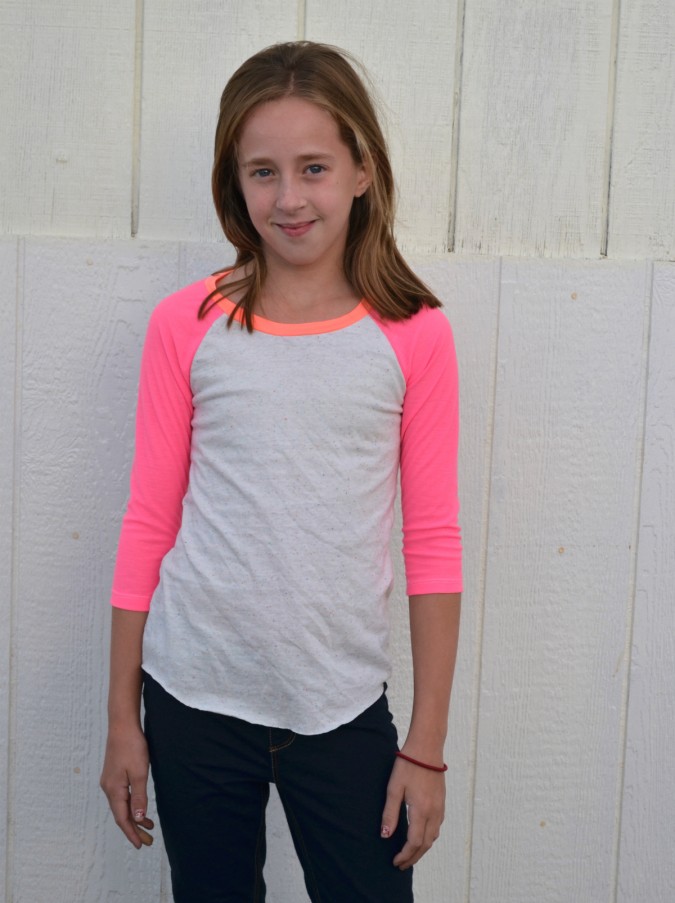 After seeing this instagram post, I was inspired to do some fun print and fabric pairing.  I think that part took longer than actually sewing up these four tops.  I have a big knit stash that offered lots of possibilities and opportunities for procrastination.  I tried to keep it in the realm of things they would actually wear, but I think I still came up with some fun combos.  I love the mixed neons on this one with the fun speckled jersey!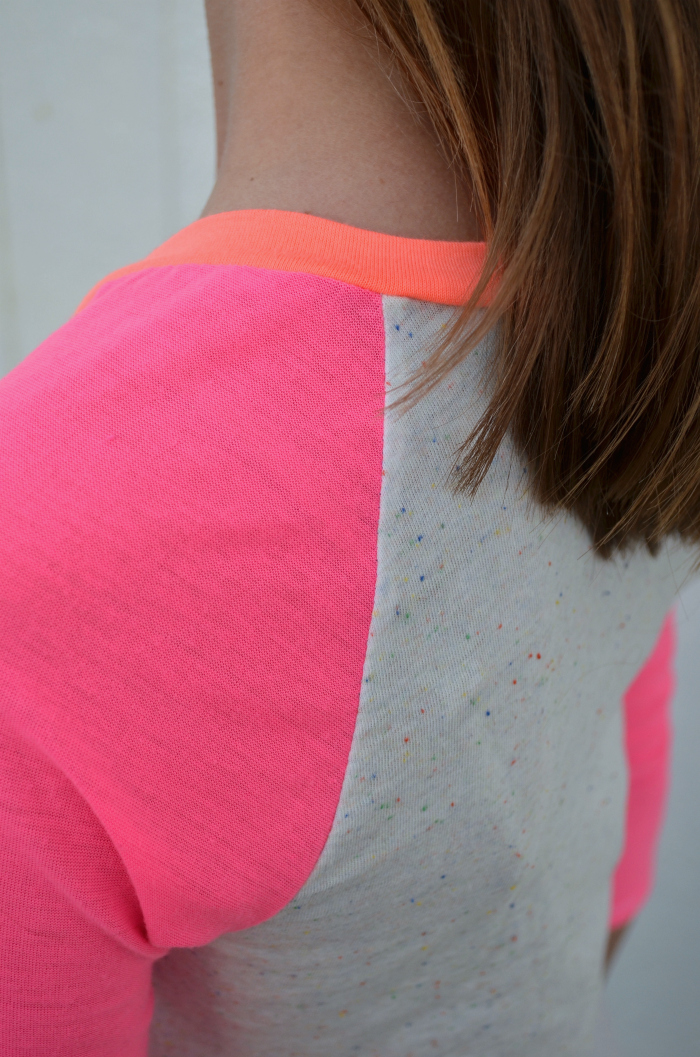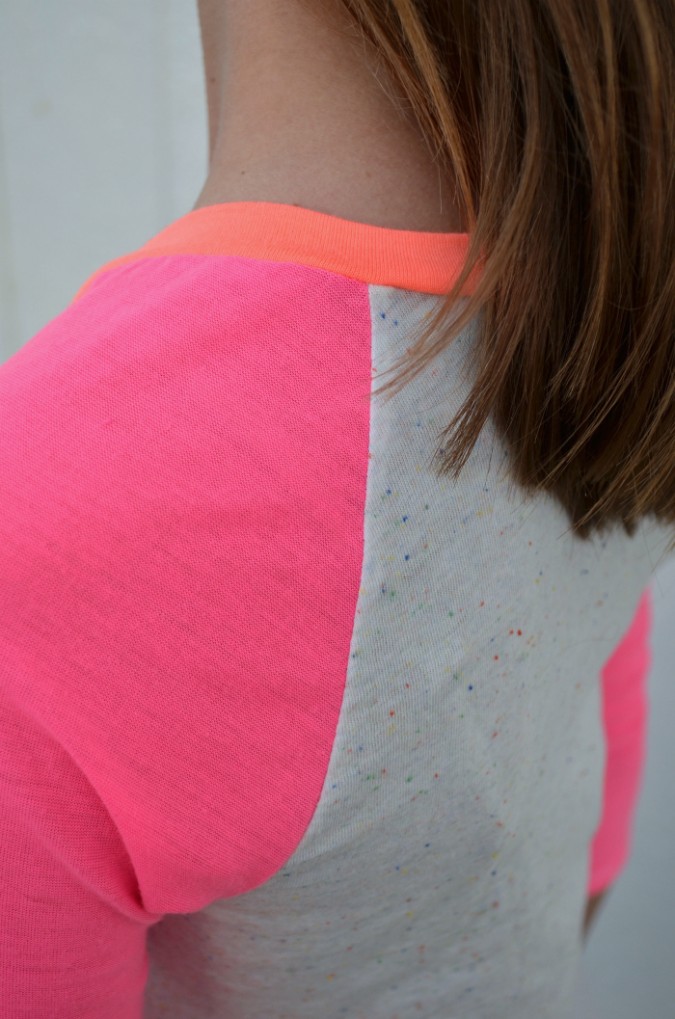 I kept my Camdens pretty simple because right now the girls just need longer sleeved tees and base layers, but the Camden also sports an optional hoodie look with sleeve cuffs, a kangaroo pocket, and a waistband.  When it gets a little colder I'll probably make a couple of those in a bigger size so they can layer up!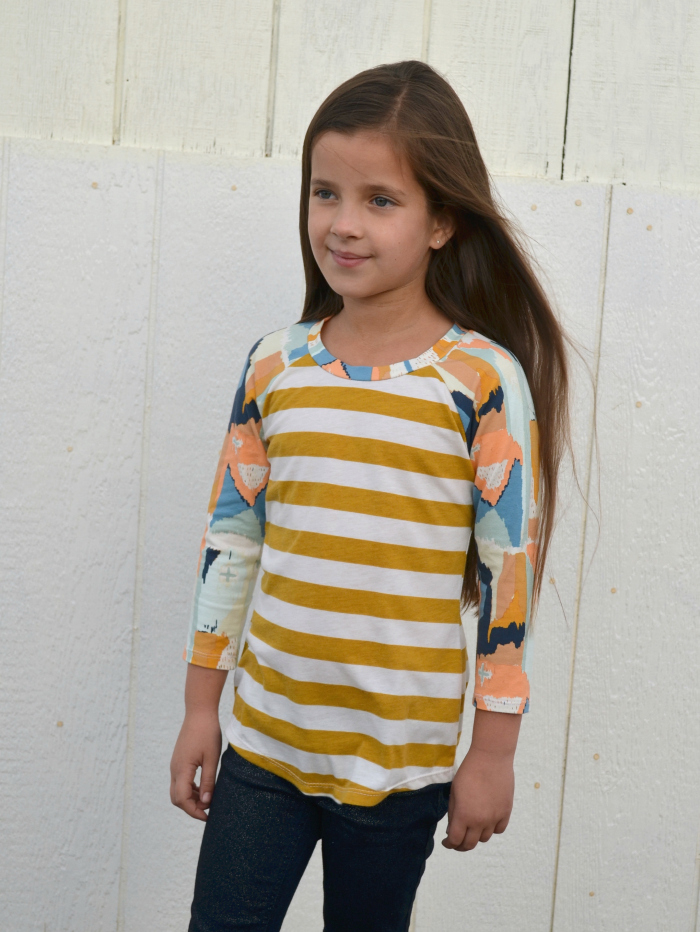 This little girl just graduated into a new size, so it's still a little big on her.  The heavier weight cotton/spandex  Art Gallery fabric is super soft and great for tees, but doesn't hide any fit issues, so just keep that in mind when using it to sew!  I would normally size down with cotton/spandex for a fitted tee like the Camden, but I want this one to last her all year.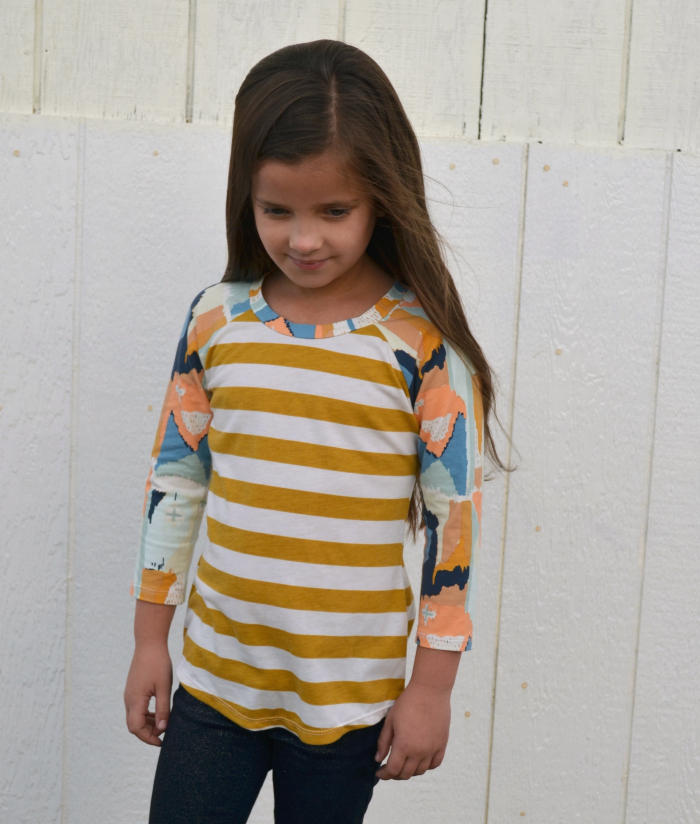 This buck print mixed with a fun knit plaid is her favorite top.  It just makes me want to stop typing, go make a fire, and roast marshmallows.  It's my little homage to the greatest season of all (that's fall, y'all).  I forgot to add length to all of this girl's Camdens (she's a size 10 but a 12-14 in height!) so I had to leave all the hems raw.  I think a raw hem is perfectly acceptable for a casual raglan tee, especially after we wash them and they roll up a little bit.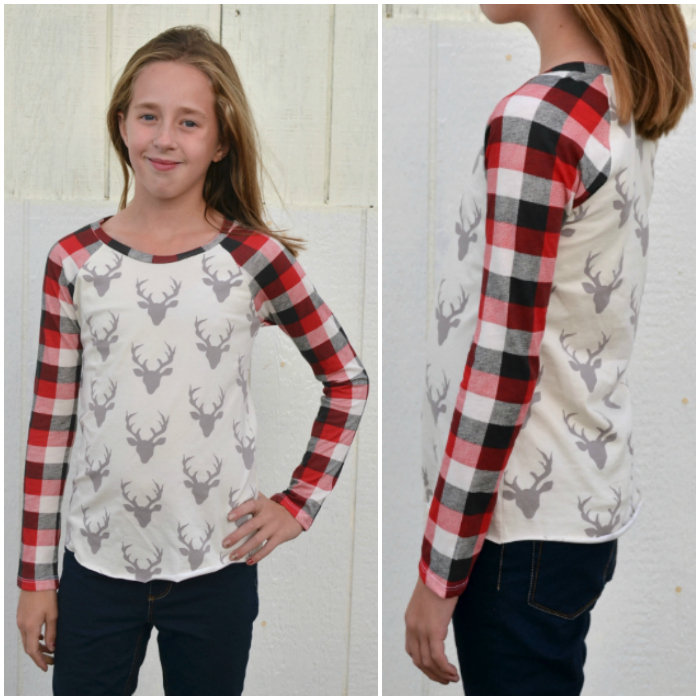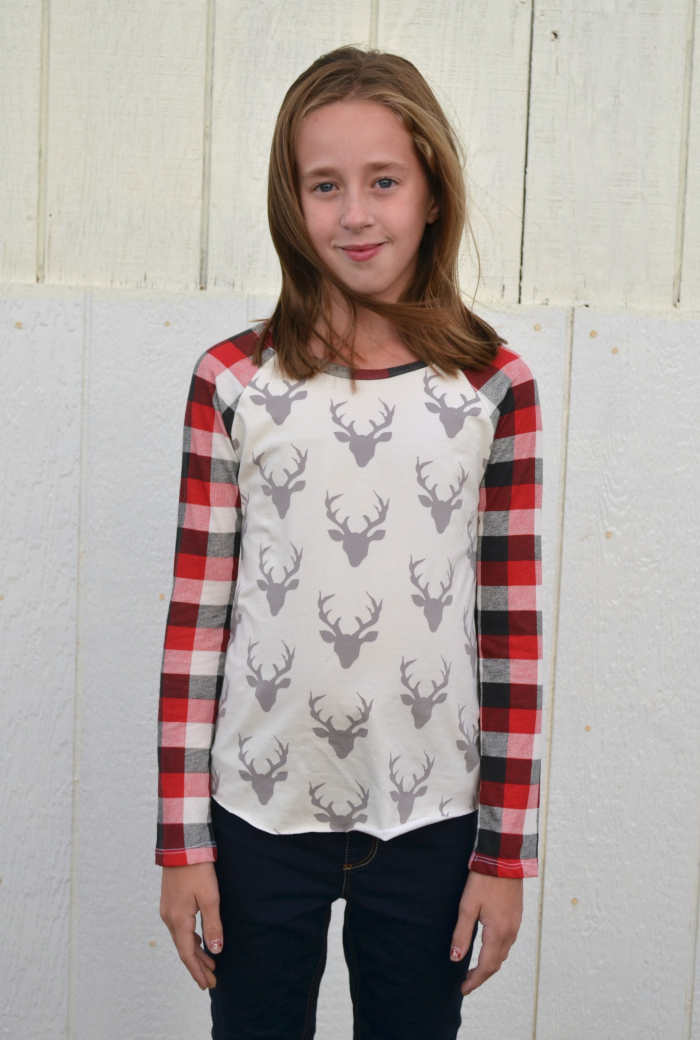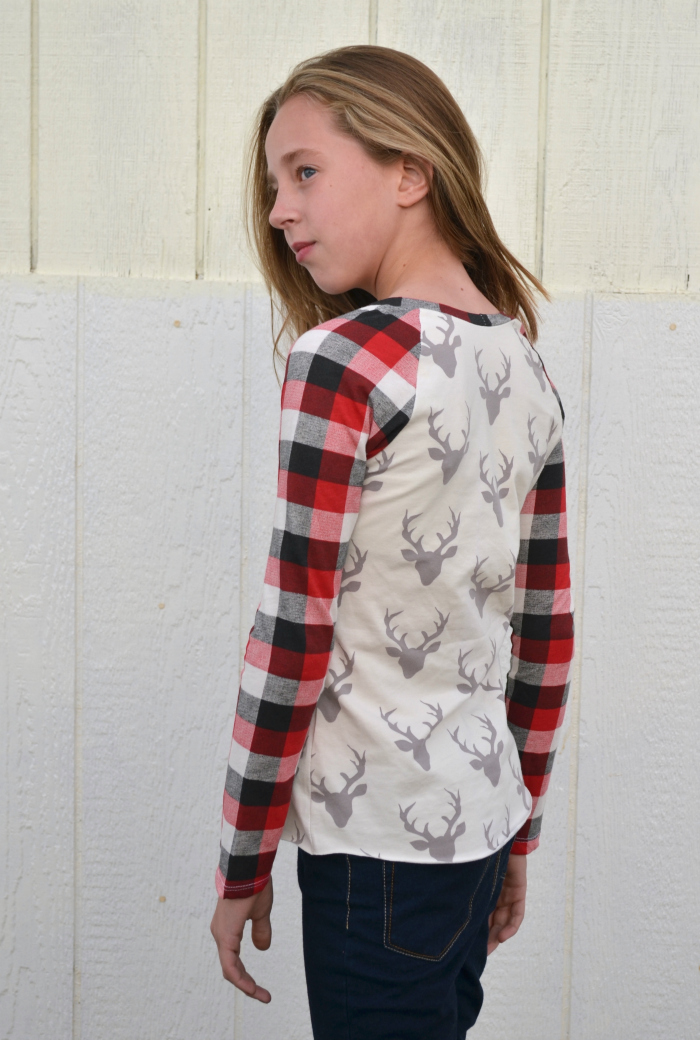 The lightening bolt version is my favorite!  I love that print and the slight Harry Potter reference (she's obsessed), but I also love how that thick interlock shows off the feminine lines of the Camden and doesn't curl at all at the hem.  This one is going to be super cozy for layering this winter, while still being lightweight enough for the overheated indoors.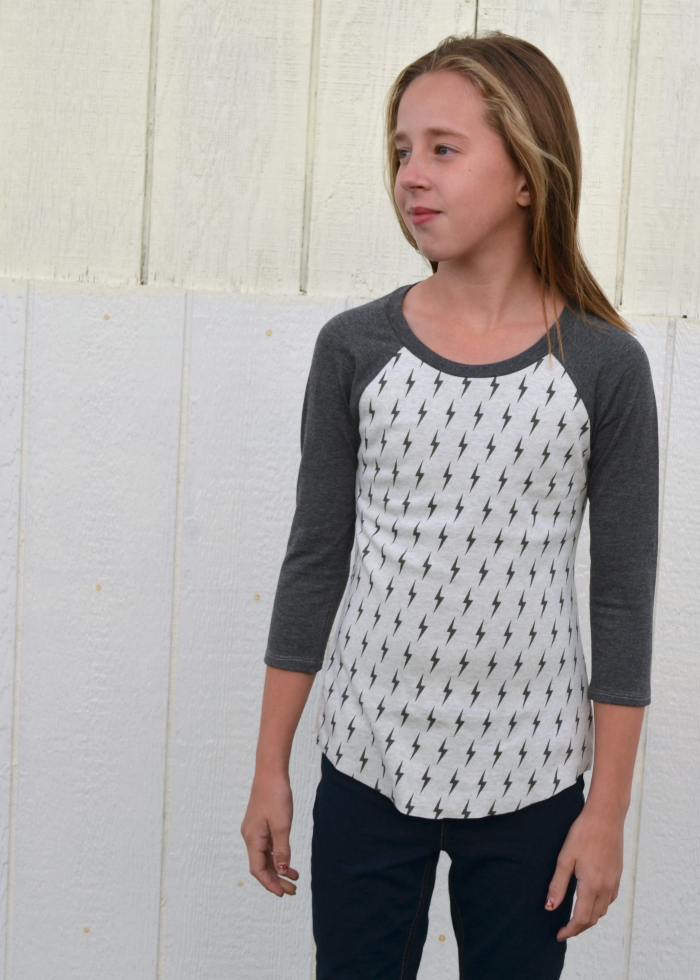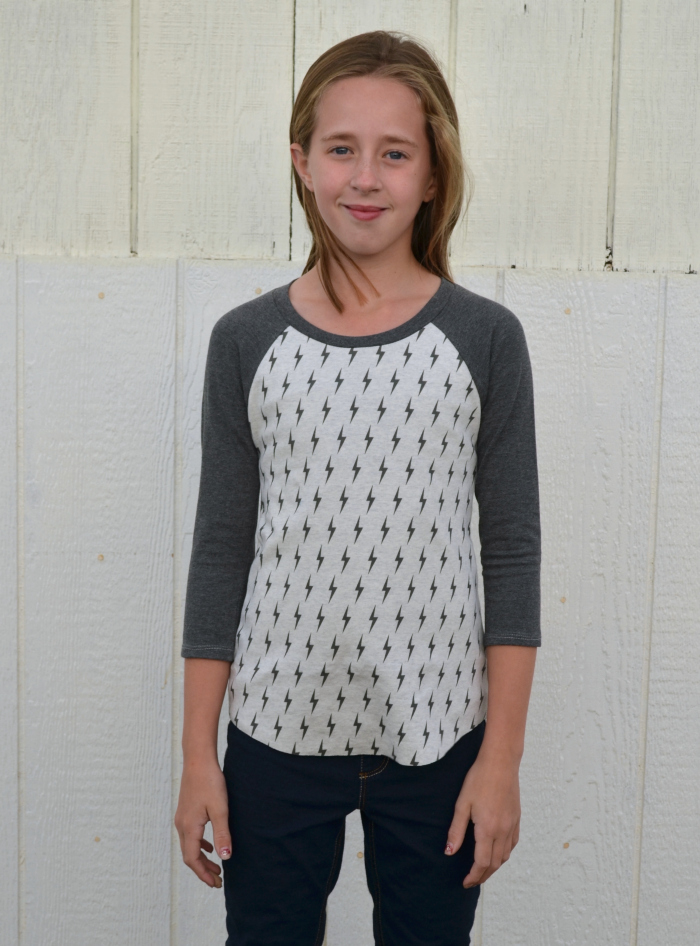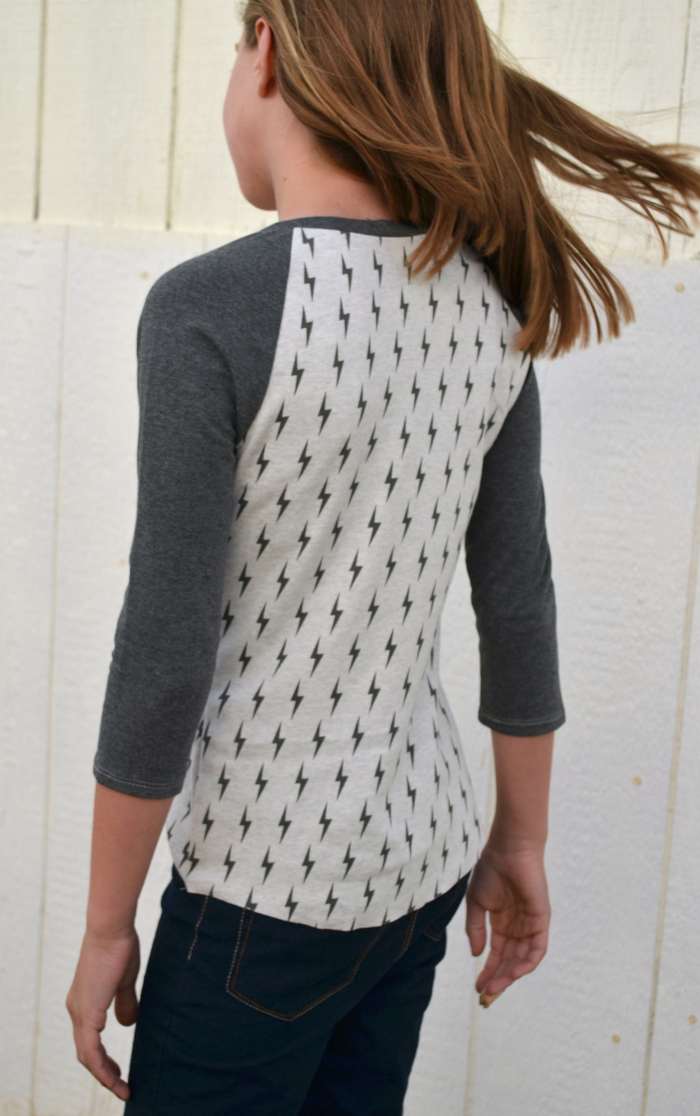 So that's it!  Four new Camdens for the girls and a big dent in their fall/winter wardrobes.  I love sewing assembly line style – it's so much easier and you feel so fulfilled when you're finished!  The City Park Tee and Morrison Tee are also both quick sews that'll stock up a tween wardrobe really quickly!