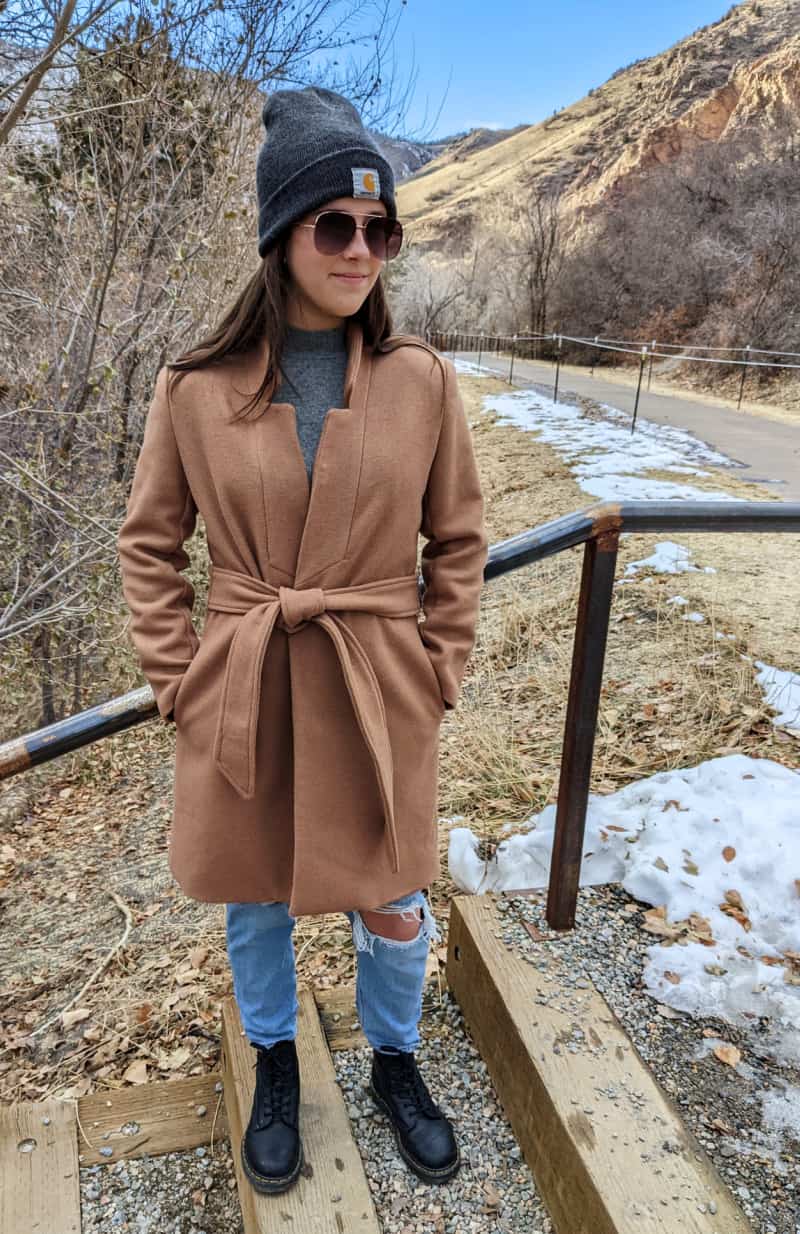 Introducing the newest Hey June pattern – the Narva Coat!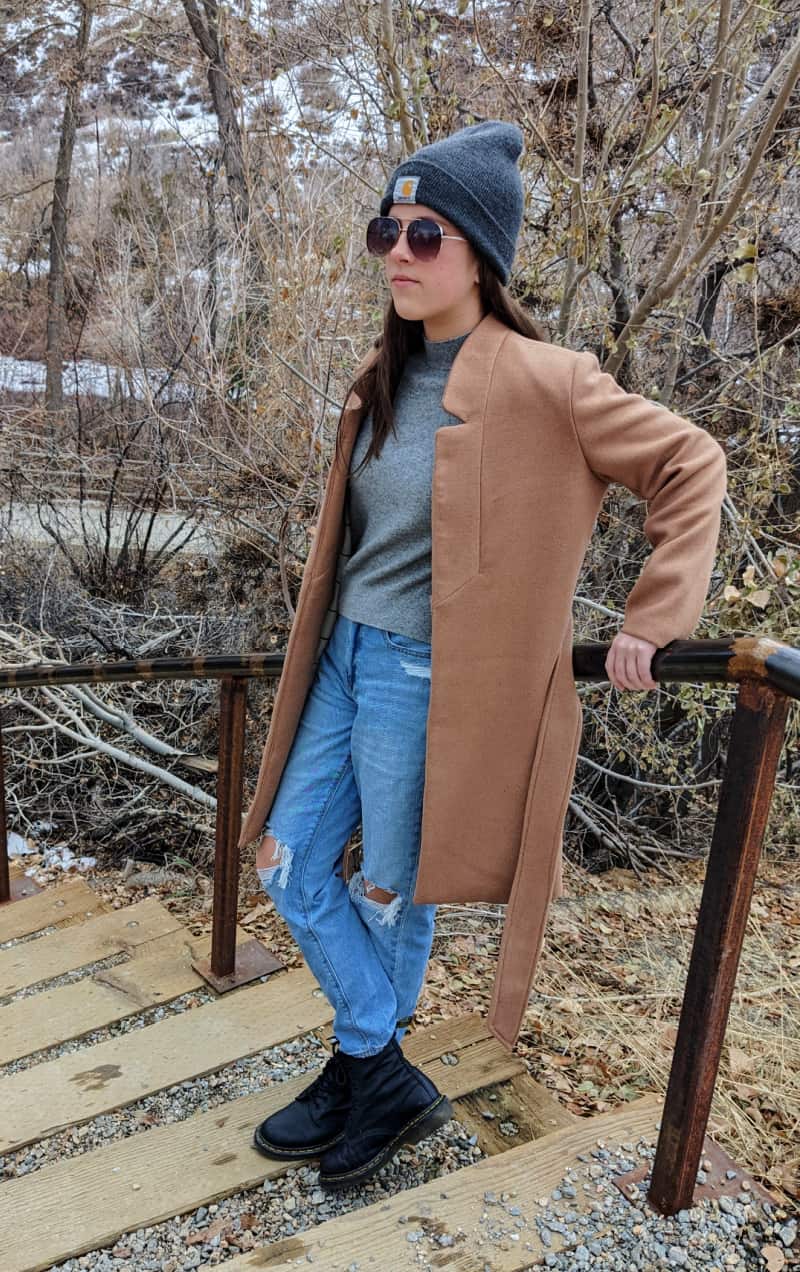 Overview
Narva is a wool overcoat that looks great styled over everything from joggers and a hoodie to a formal sweater dress. It features a cozy knee-length hem, full lining, shoulder pads, an angled lapel, and two-part sleeves. Options include a self-fabric belt, inseam or welt pockets, and a decorative notch in the lapel.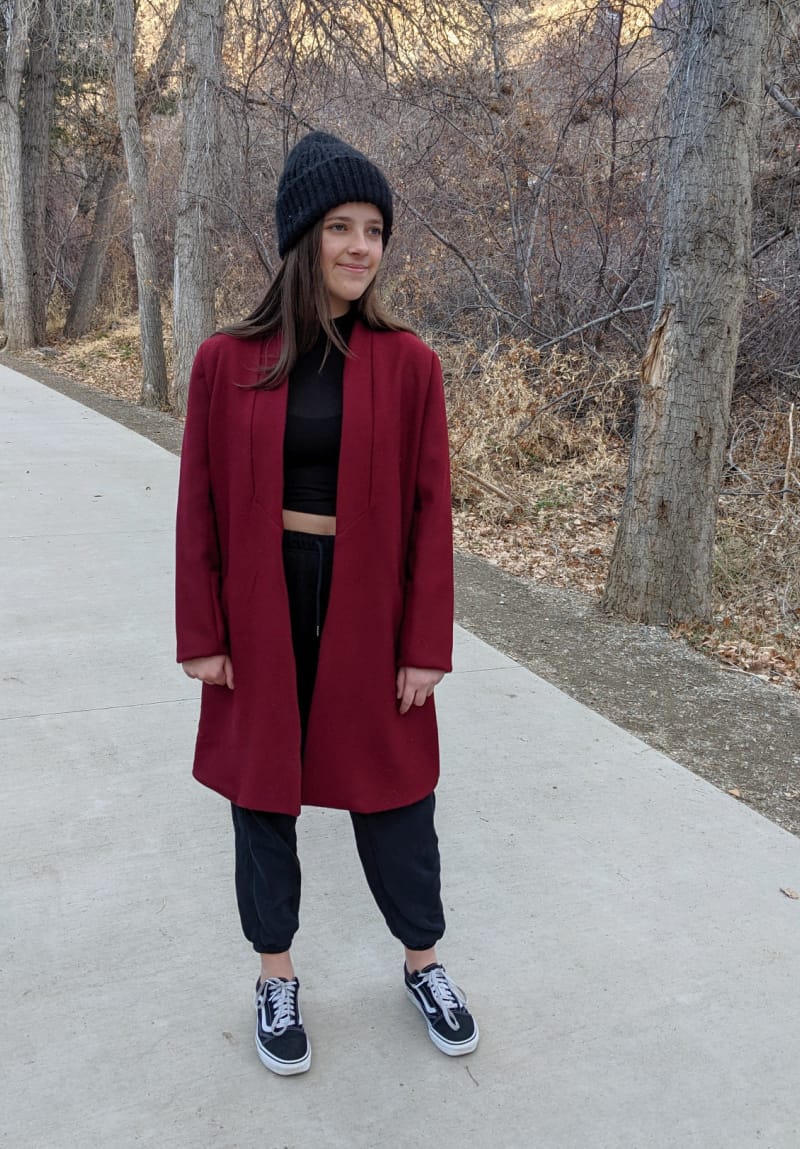 Style
Narva is designed to be worn open, but can also be cinched with the included belt. As an added option, you can also add one or two buttons or hook and eye style closures just below the lapel. These elements, in addition to the optional notch in the lapel, give a ton of versatility to an otherwise simple overcoat.
For reference, the camel coat in these photos features the notched lapel and inseam pockets with a belt closure. The maroon coat has the simplified notch-less lapel, no belt, and welt pockets.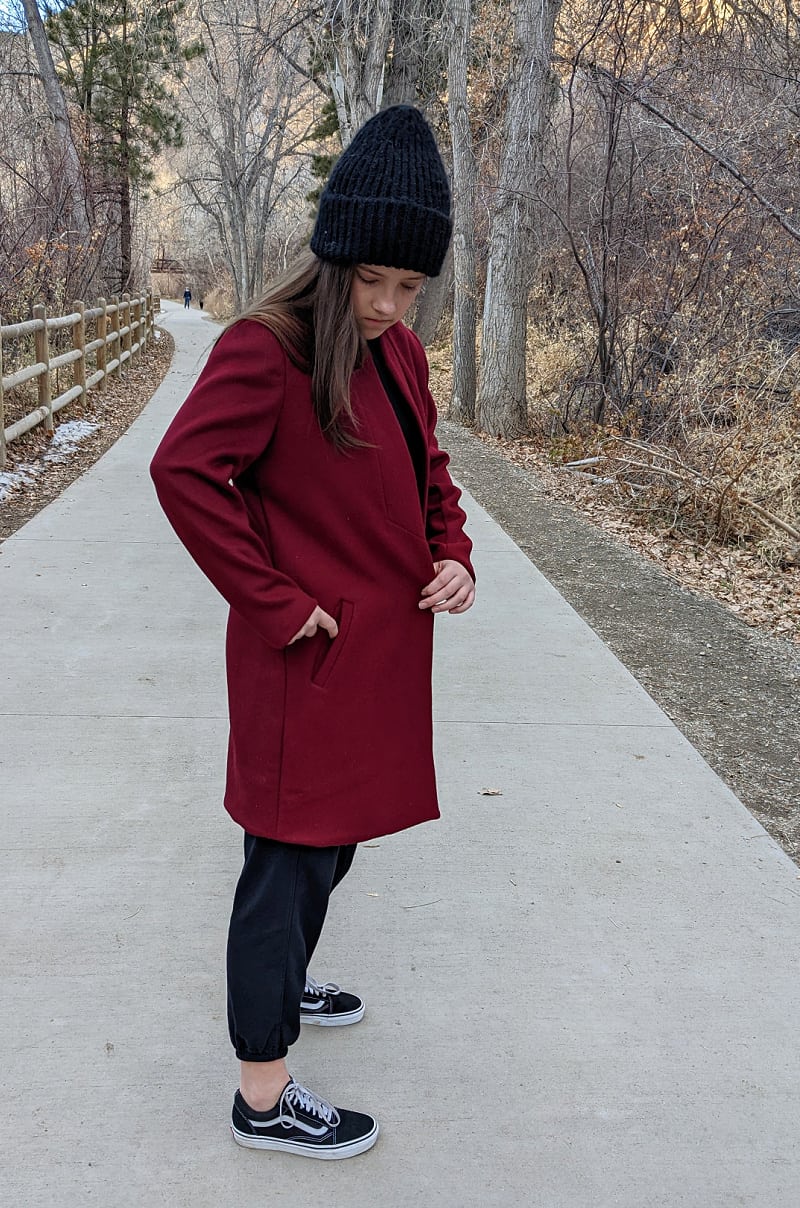 Sewing Difficulty Level
As a fully lined coat, the Narva might seem a little intimidating, but it is actually a very straight-forward sew. Any kind of pants or trousers or a button down shirt is more complicated to sew than this coat. Don't be intimated by the style of garment – this is definitely suitable for confident beginners to intermediate sewists. For those with less experience, I recommend starting with the inseam pocket. But for those willing to stretch their skill level a little, we also have a full welt pocket tutorial on the blog!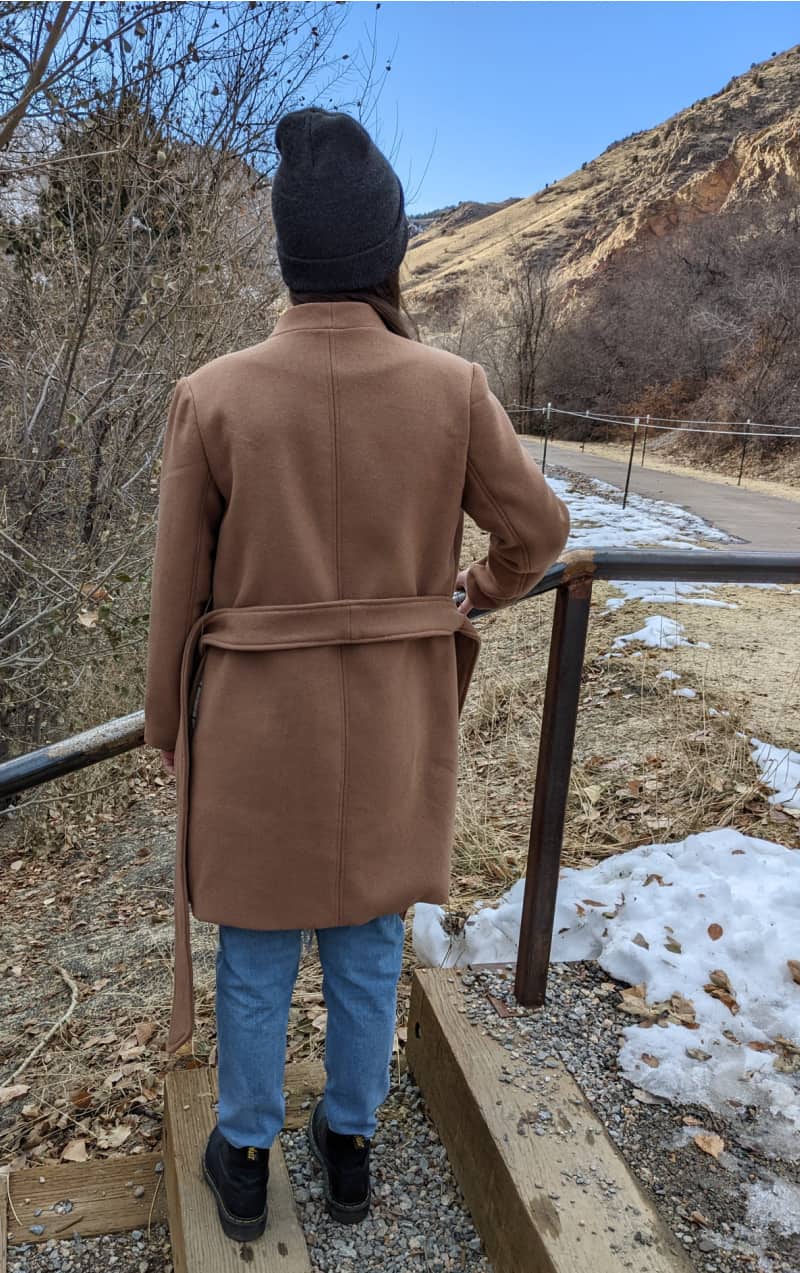 Fabric
The Narva Coat is designed for coating-weight wools. A bouclé, wool-blend, or synthetic wool can also be used, but be aware that the decorative notch in the lapel doesn't stay crisp and pointed with thicker fabrics. Ultimately, any mid-weight apparel woven will work with Narva, depending on the style want. The lining requires an extra lightweight, thin, silky fabric, such as silk bemberg or lining-weight polyester. Be careful to not choose a lining fabric with any stretch or spandex content, as it will end up longer and could hang out from the bottom of the coat and sleeve hems.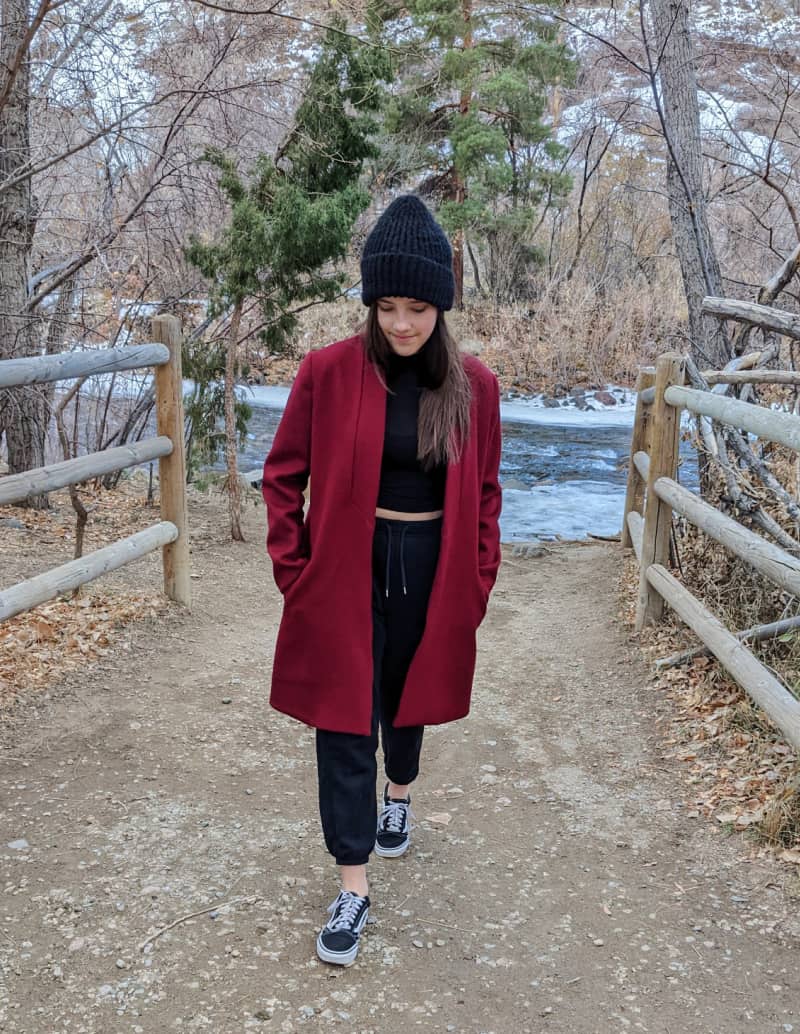 Alterations
In addition to choosing alternate closures, the Narva can also be altered for length and girth like any other pattern. Choose your size based on your high/upper bust. From there, you can grade out at the full bust, waist, or hip, if necessary. Length alterations can be made using the lengthen/shorten cut lines on the pattern pieces. The main thing to note when making alterations to this coat is that you will need to perform the same alterations on all body, lining, and facing pieces, as applicable, so they still align properly. Because of its easy fit and open front, the Narva is straightforward to fit and alter, so with these notes in mind, any alterations will be very simple.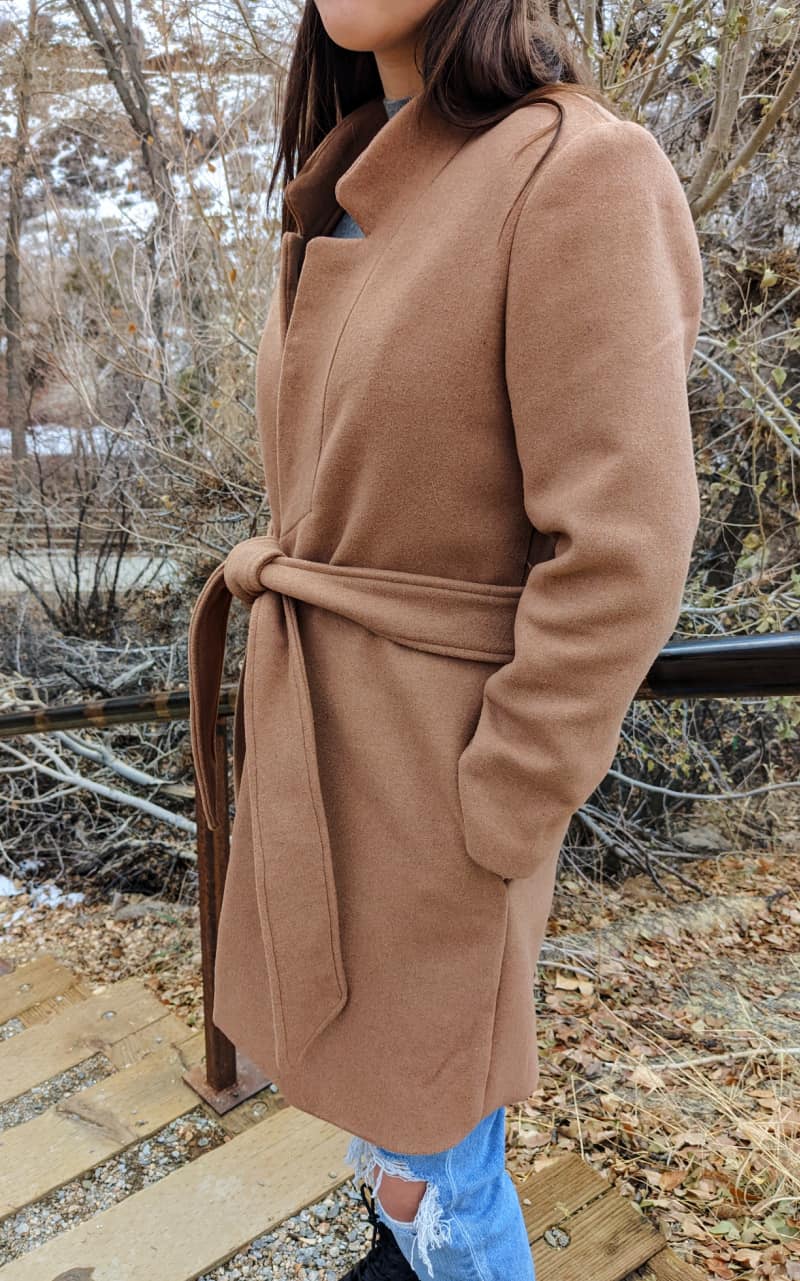 Helpful Tutorials
Welt Pockets (please note that you will need to use the seam allowances noted in the Narva pattern, as they are different than the ones in this tutorial.)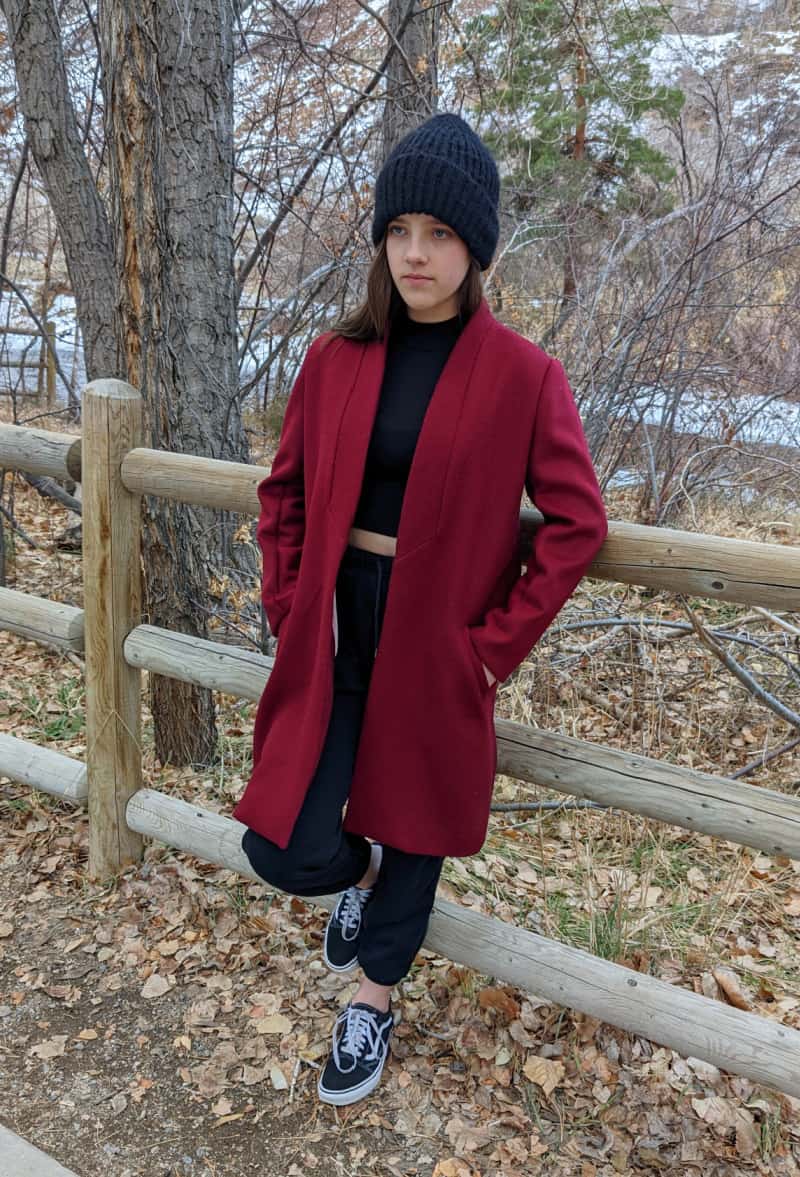 Purchase and Use
The Narva Coat can be purchased here. It is 20% off for a special release pricing through Sunday, December 4, 2022, MT.
If you are new to digital patterns, here is a complete overview of what they are and how to use them.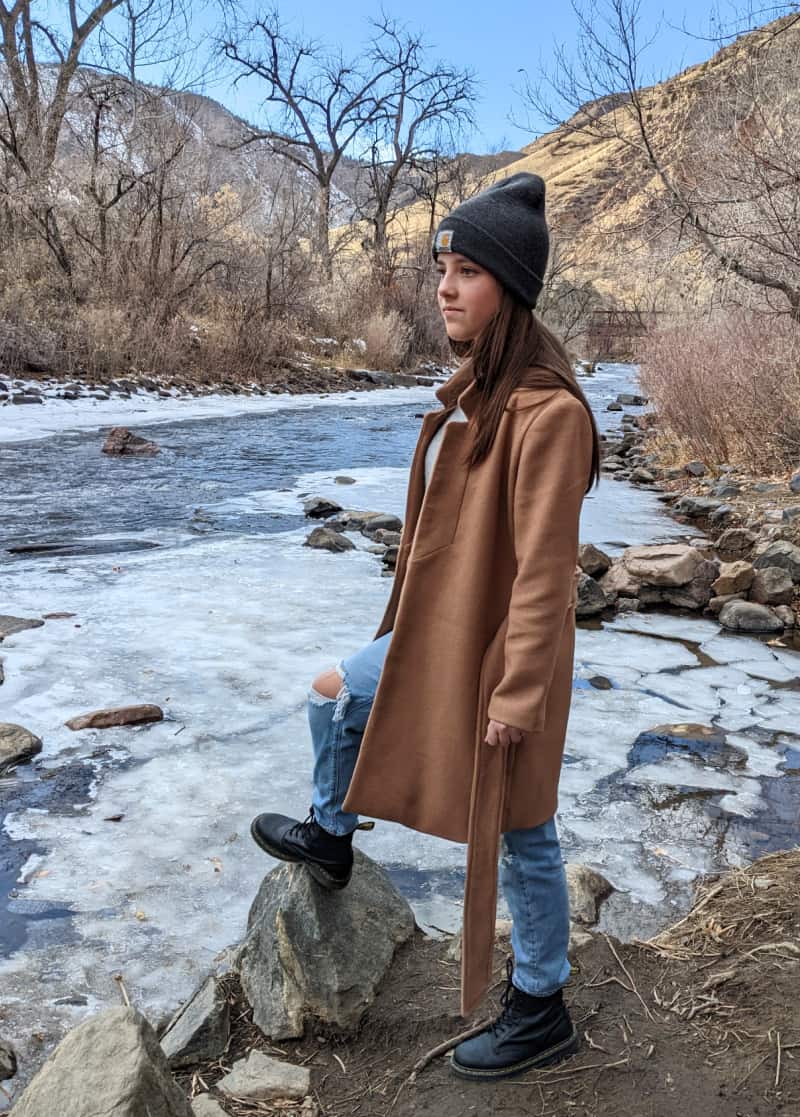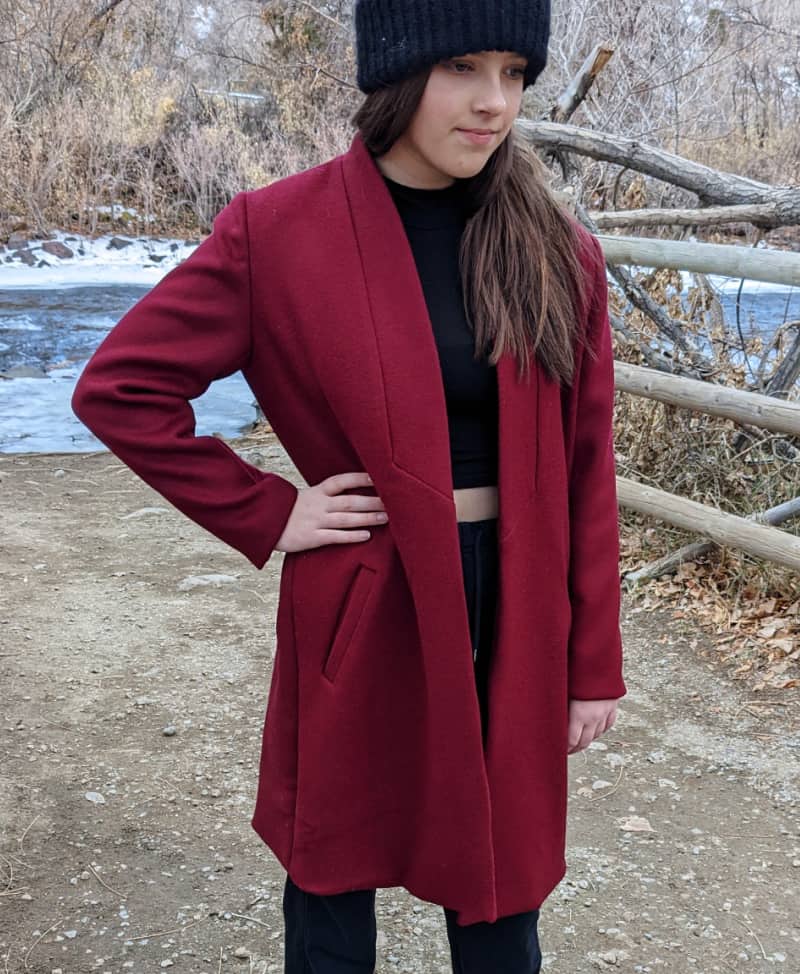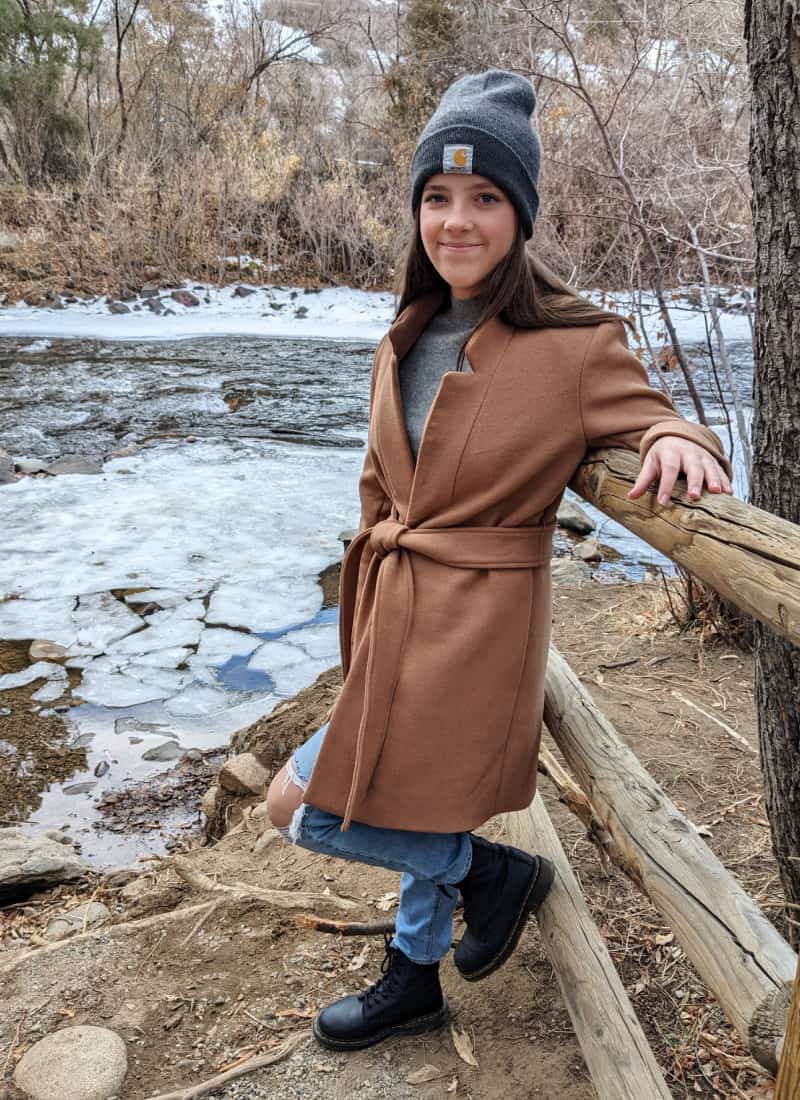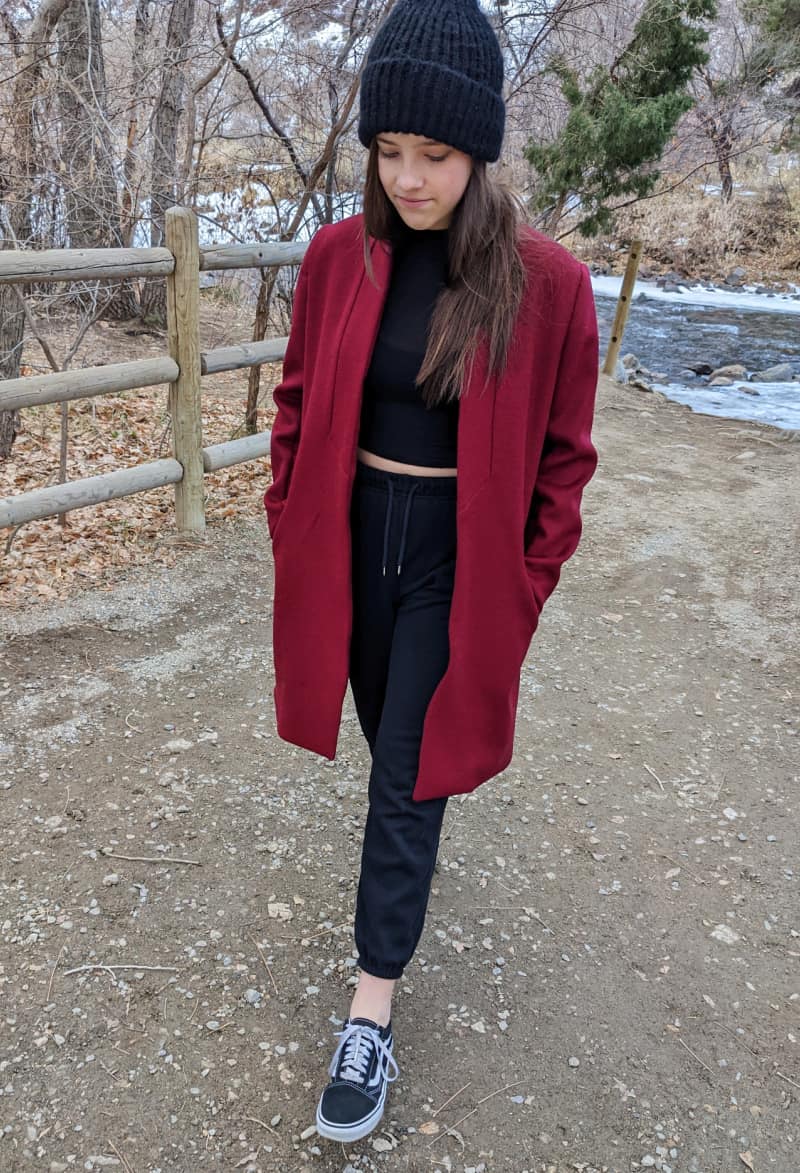 Sources
Coat fabric: LA Finch Fabrics
Gray Sweater: Quince
(all other clothing is thrifted/old)