Here they are – the Union St. Tank testers! I hope you enjoy scrolling through all of these beautiful makes – there are is some great inspiration here! I love all the different substrates and prints that the testers used!
---
Amy wins for prettiest background scenery! The Union is great for staying cool and comfy on vacation!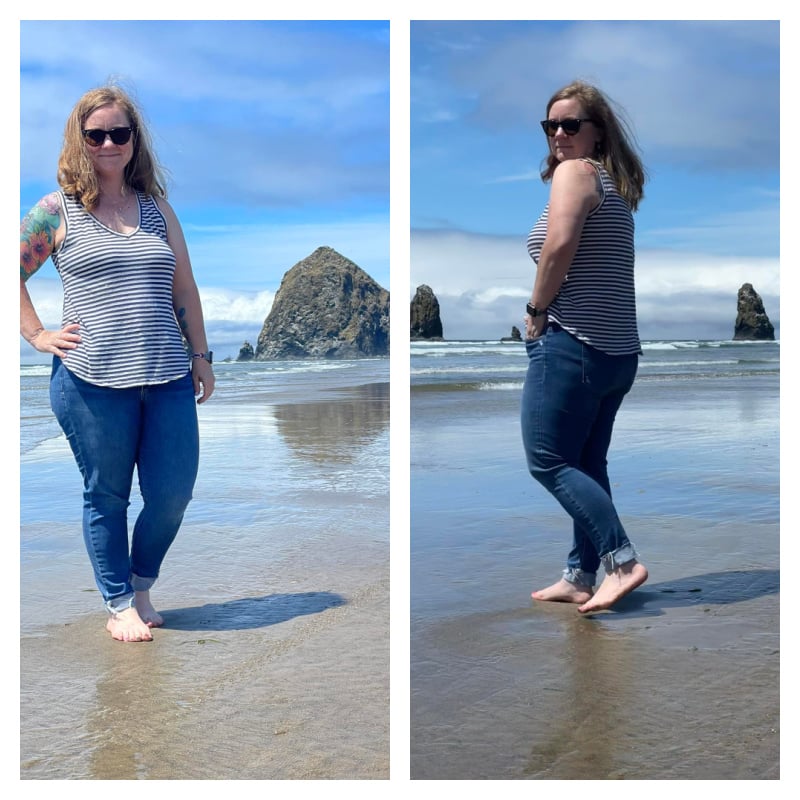 Anne used a pretty heathered knit for her tank top – love this texture on solid fabrics!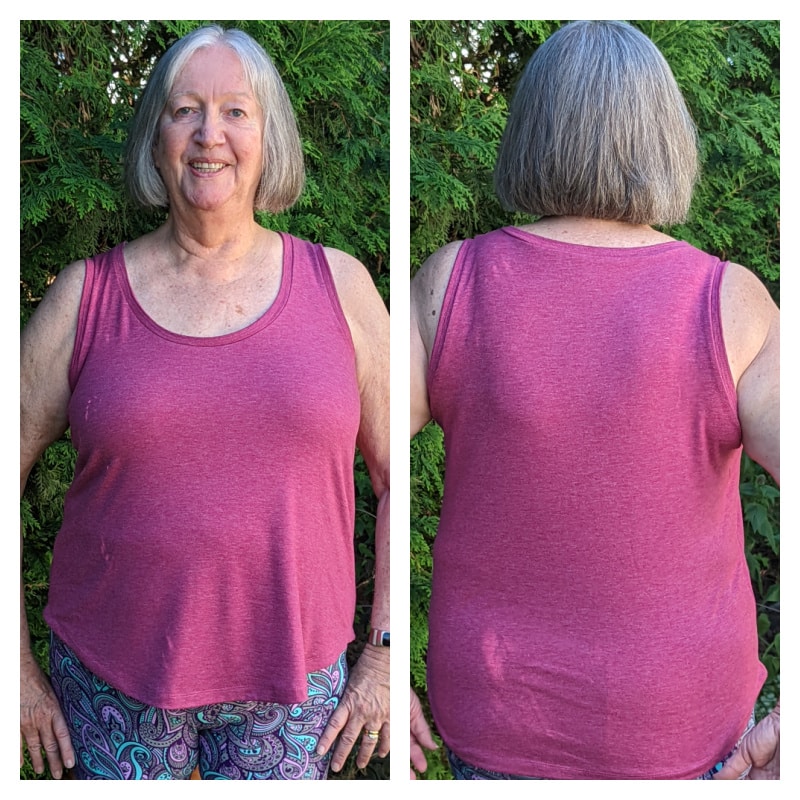 Becky made two Unions and styled them so beautifully. I love how she layered it over an under layer with pretty lace, and how she repurposed an embroidered dress to make another one!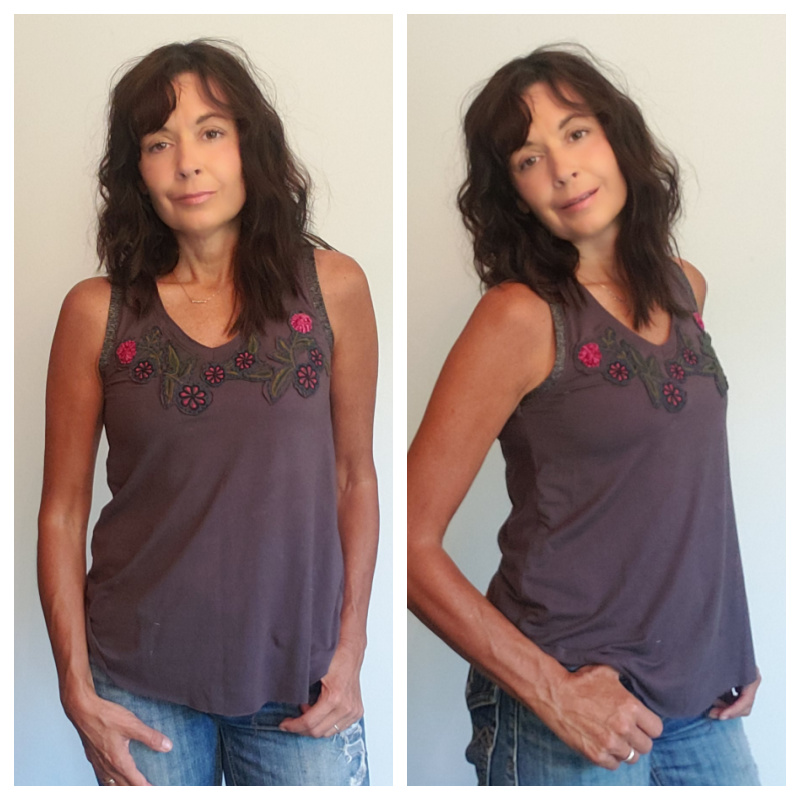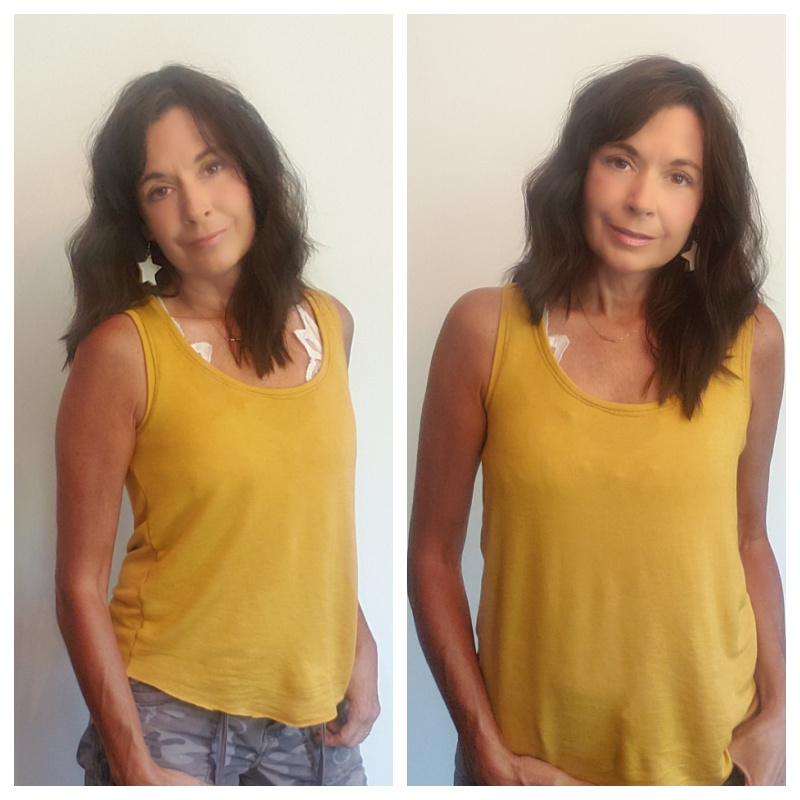 Bernice made a cool slubby camo Union. Paired with a skirt and sandals, this is the perfect warm weather outfit when you want to look cute but pulled together!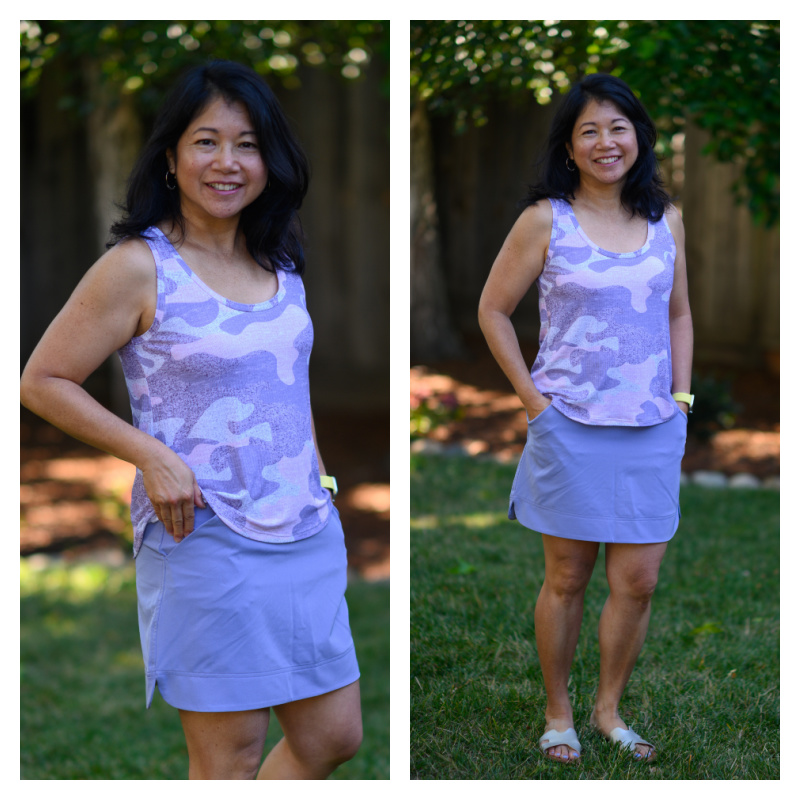 Carolyn's Union has beautiful drape and is perfect for those hot summer days!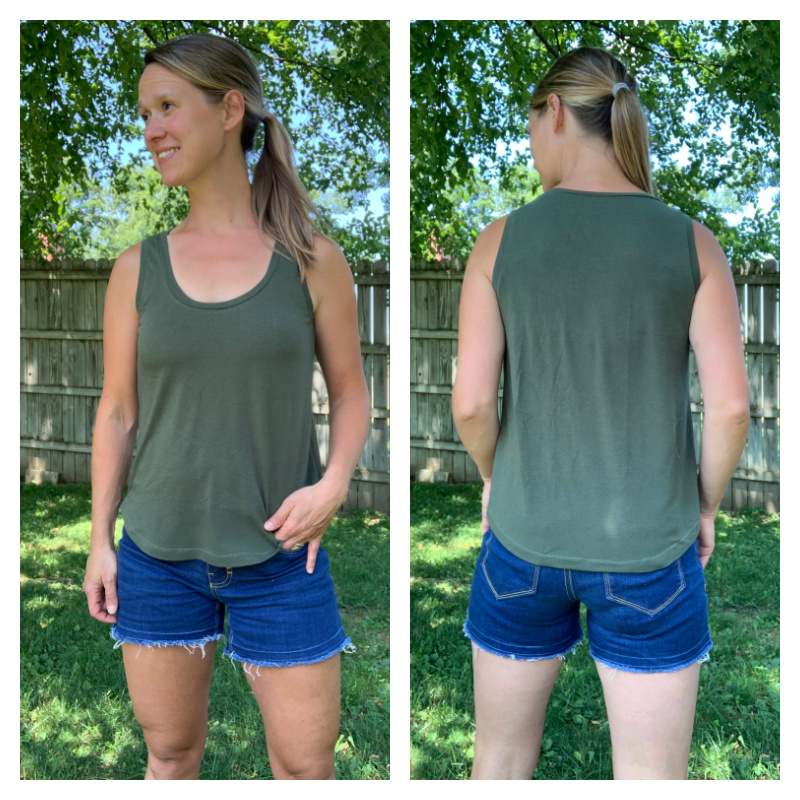 Emily made a g0-with-everything heathered gray tank with beautiful drape!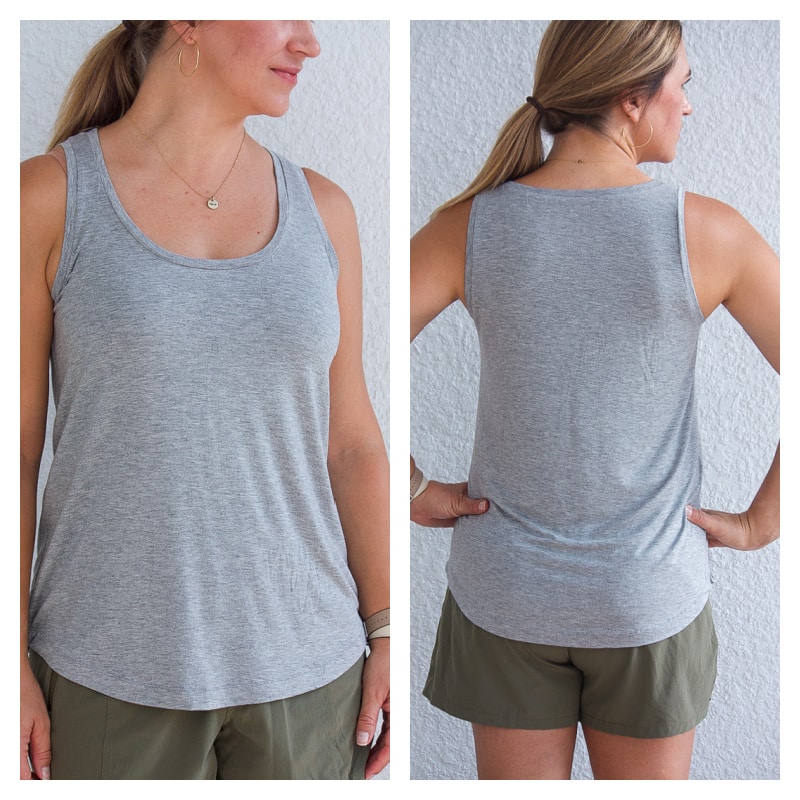 Jill made two gorgeous colorful Union tanks! Her front tuck makes me think I need to hack this tank to be cropped STAT!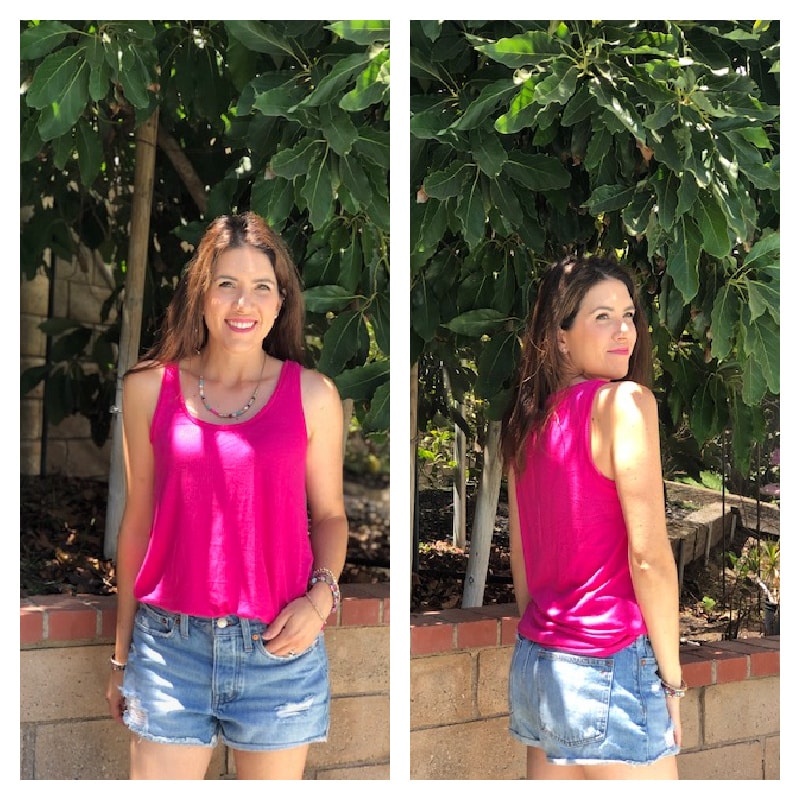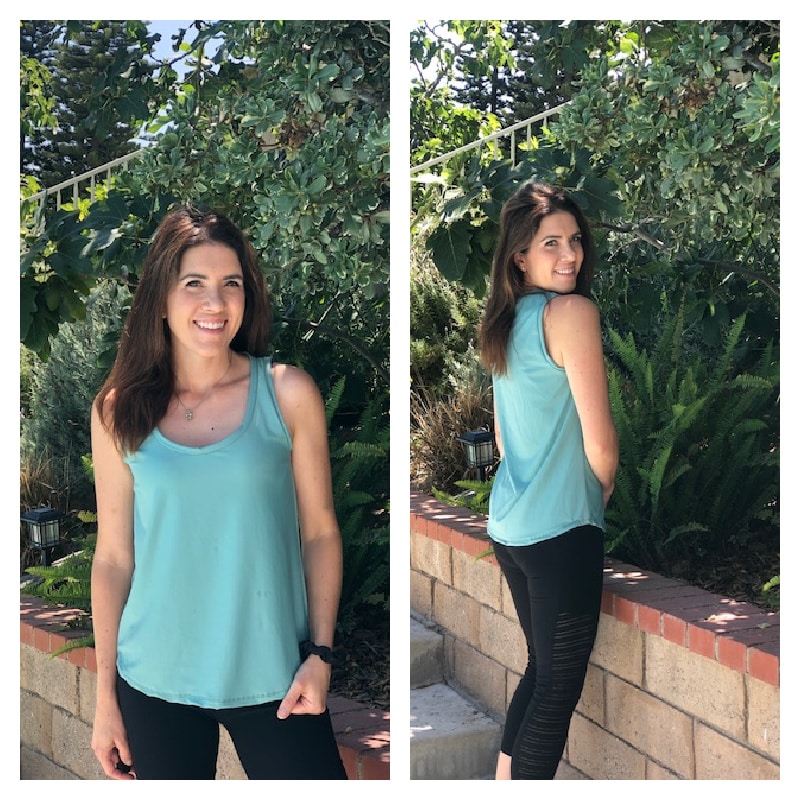 Kristin is showing how well the Union works as an exercise tank!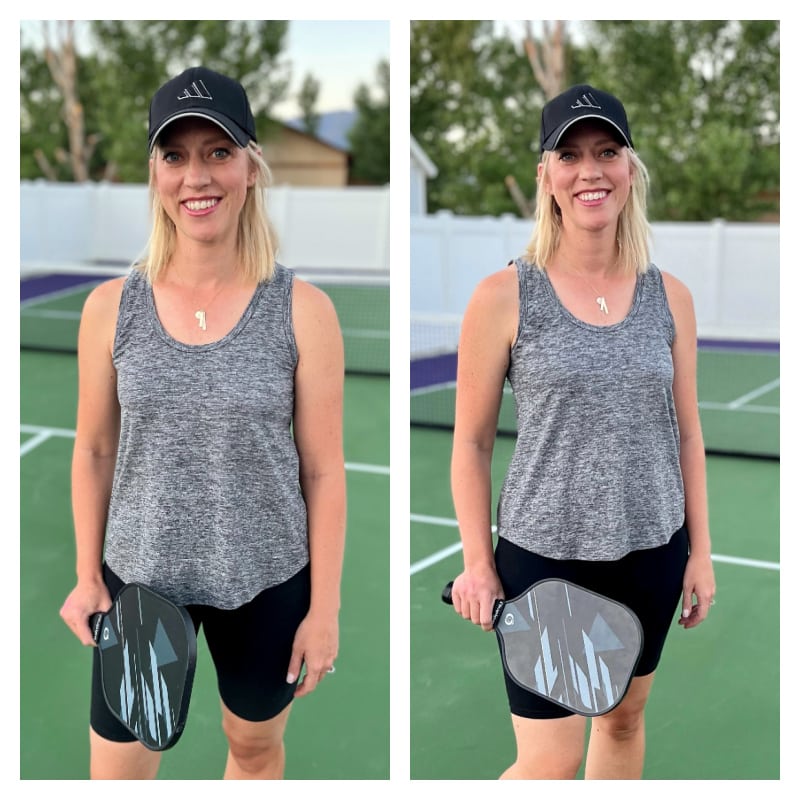 Leigh's simple wardrobe basic is going to match all the cute summer shorts – including these pretty floral Veros!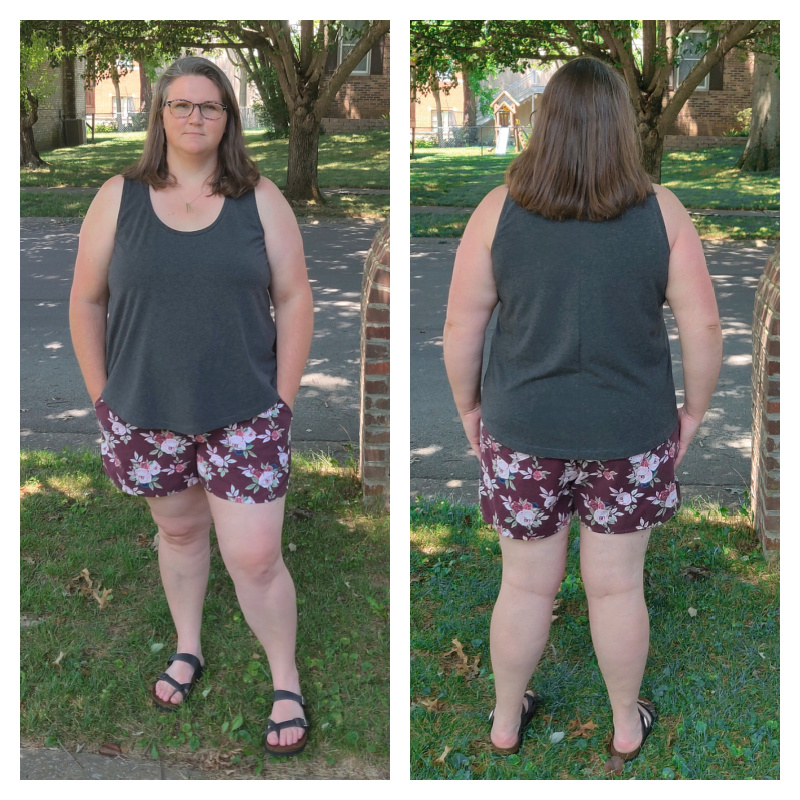 Maria used such a fun print for full on summer vibes – makes me want to go to Rio!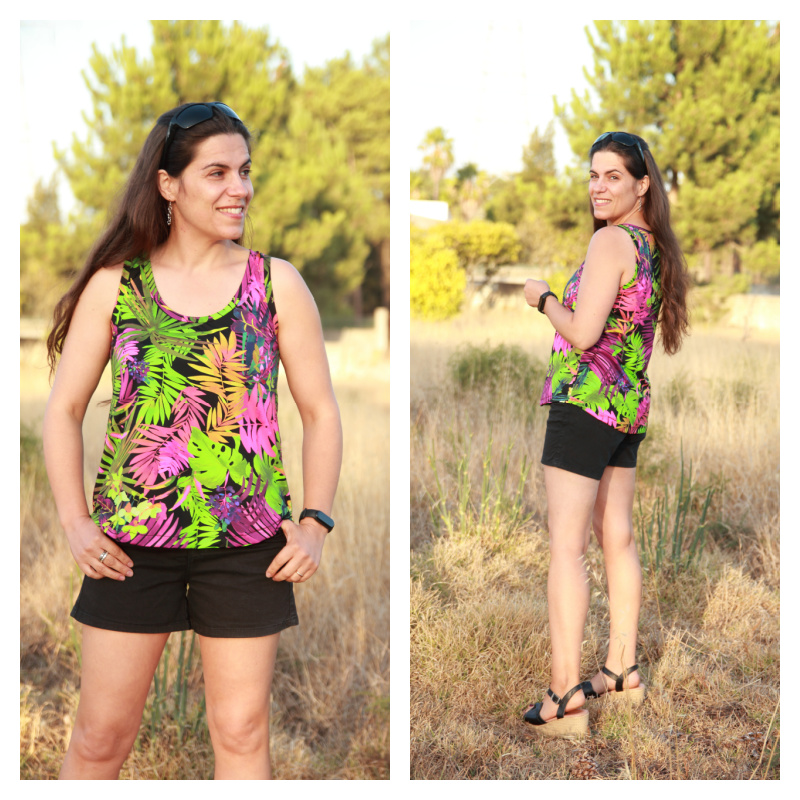 Marine also used such a fun print for her scoop neck Union St. Tank!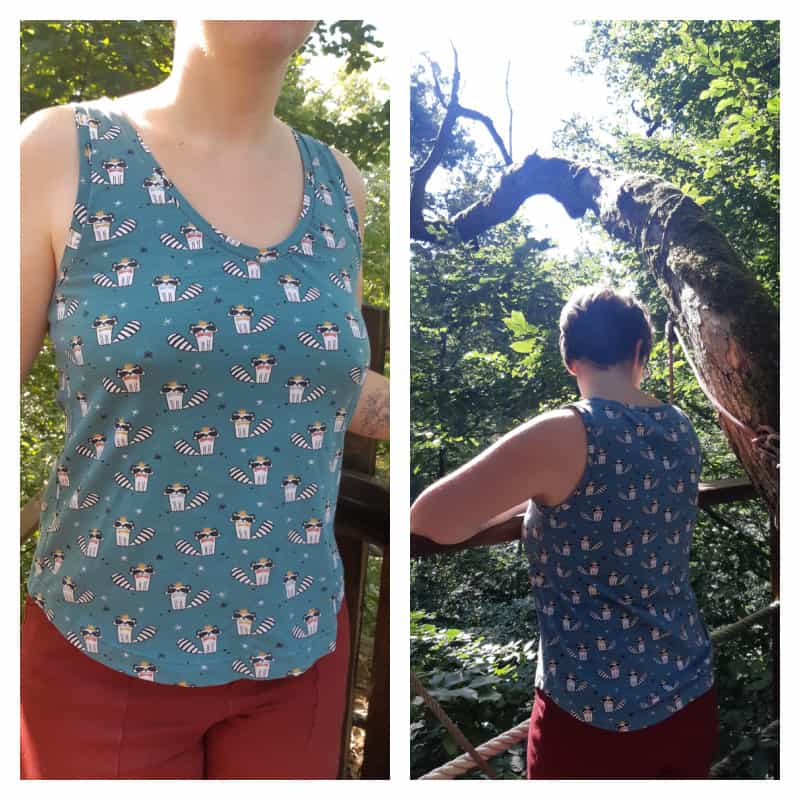 Teri made such a gorgeous, vibrant Union – gotta show off that pretty hem curve!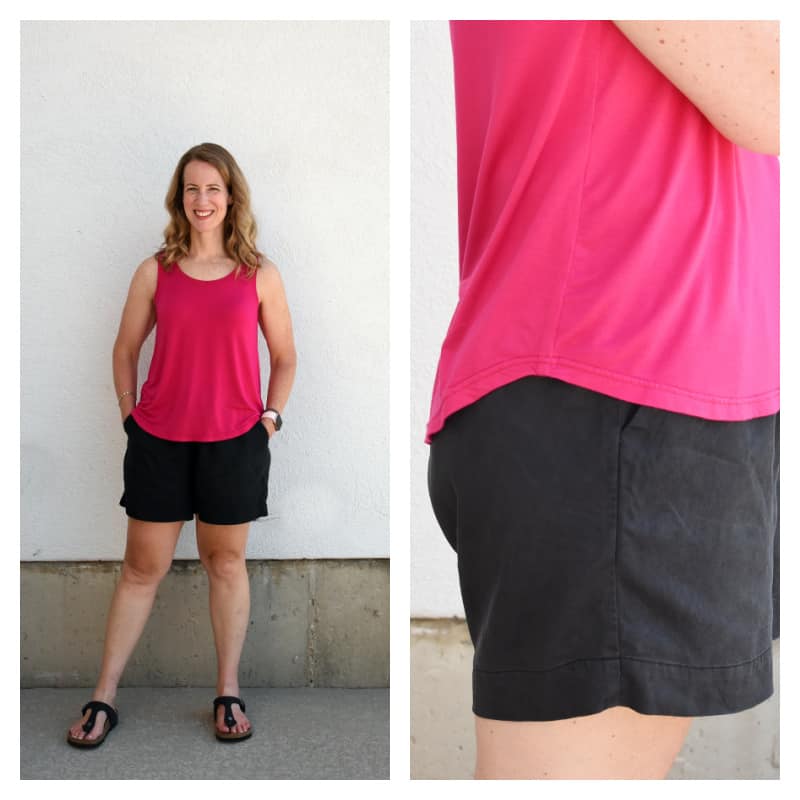 Tessa fully understood the assignment when it came to making a wardrobe filled with slouchy, comfy tank tops! Love the fit and drape on both of these closet staples!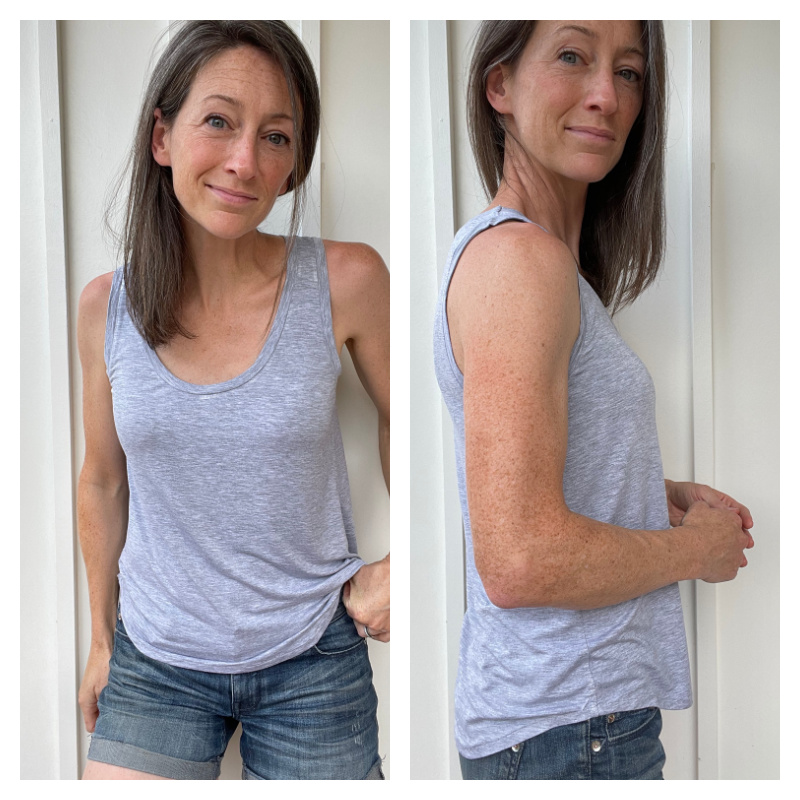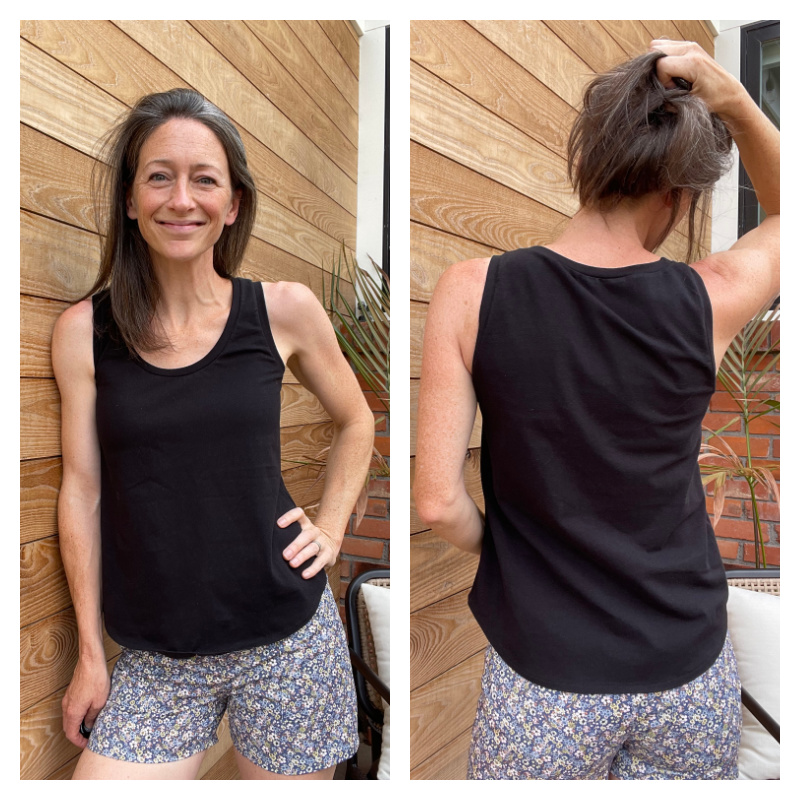 Absolutely love the print Tone chose for her Union tank. Solids are practical and handy, but there are so many great knit prints around these days – can't wait to see what everyone uses. Thanks for the inspo on that front, Tone!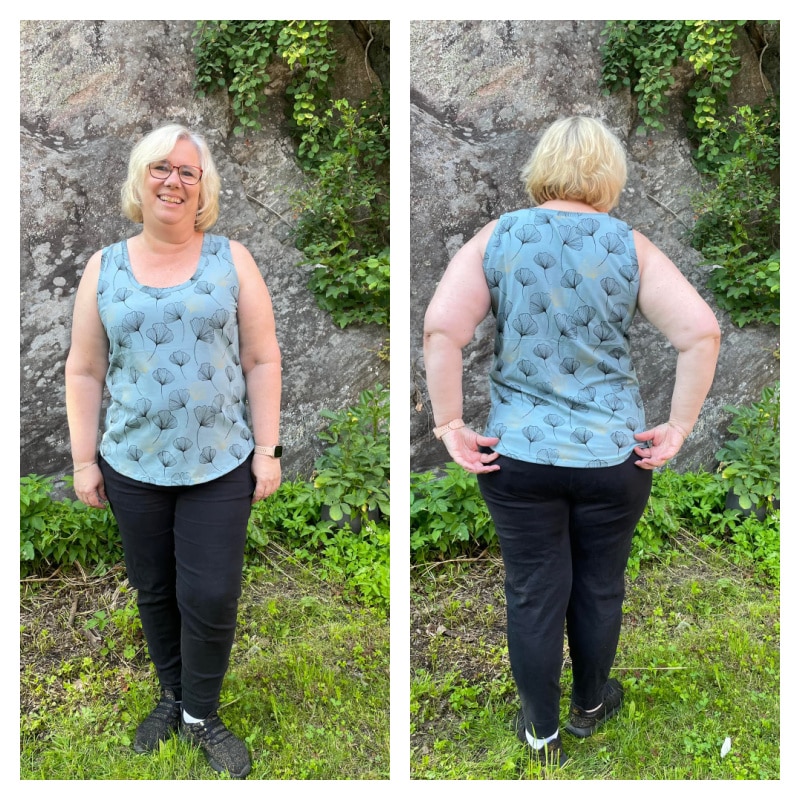 ---
A big thank you to all the Union St. Tank testers – both those shown here and those who tested. As a reminder, testers aren't required to participate in this post, but they'll often share their makes later on their own social media, so be sure to follow the hashtag #UnionStTank on instagram so you can continue to be inspired by all of these talented makers!