The tester post is here! I hope you'll take a moment to scroll through to see the Narva Coats made by our testers in all different sizes, fabrics, and views! Inspiration awaits…
---
Amy opted for inseam pockets and a smooth lapel for a simple but classic version of Narva!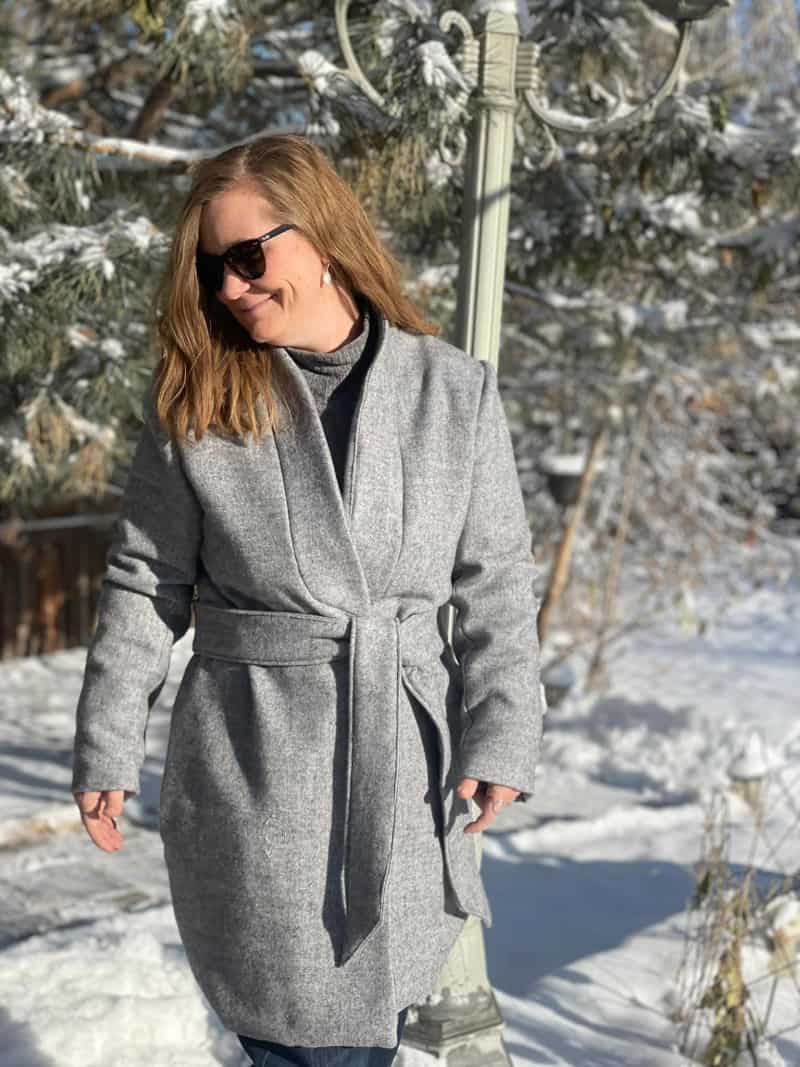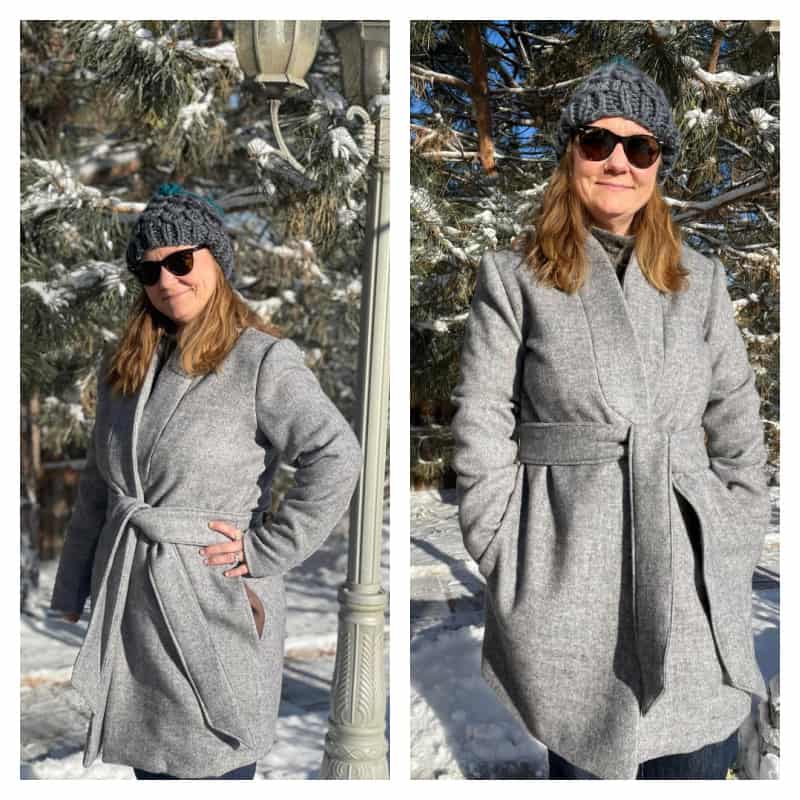 Elisabeth used her Narva as an opportunity to use up two smaller pieces of fabric in her stash and also do some fabulous color blocking with wool and faux leather! I just love the pretty lining too.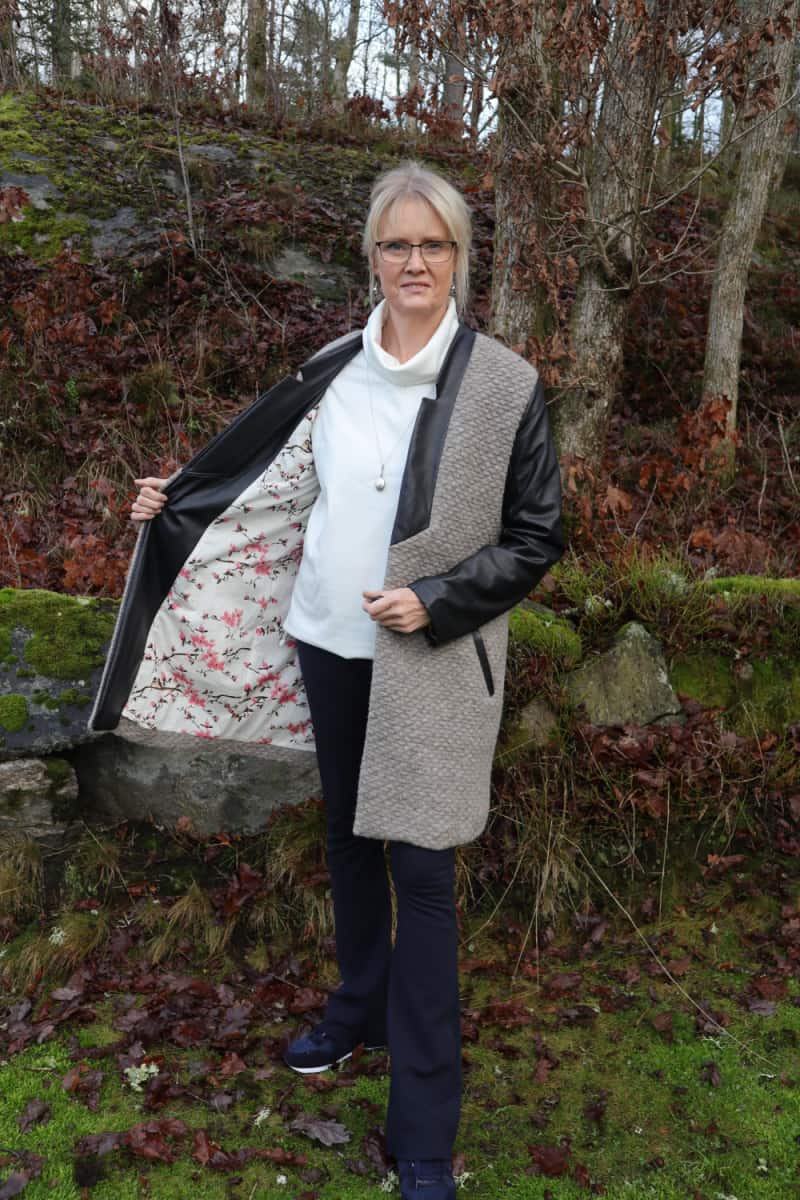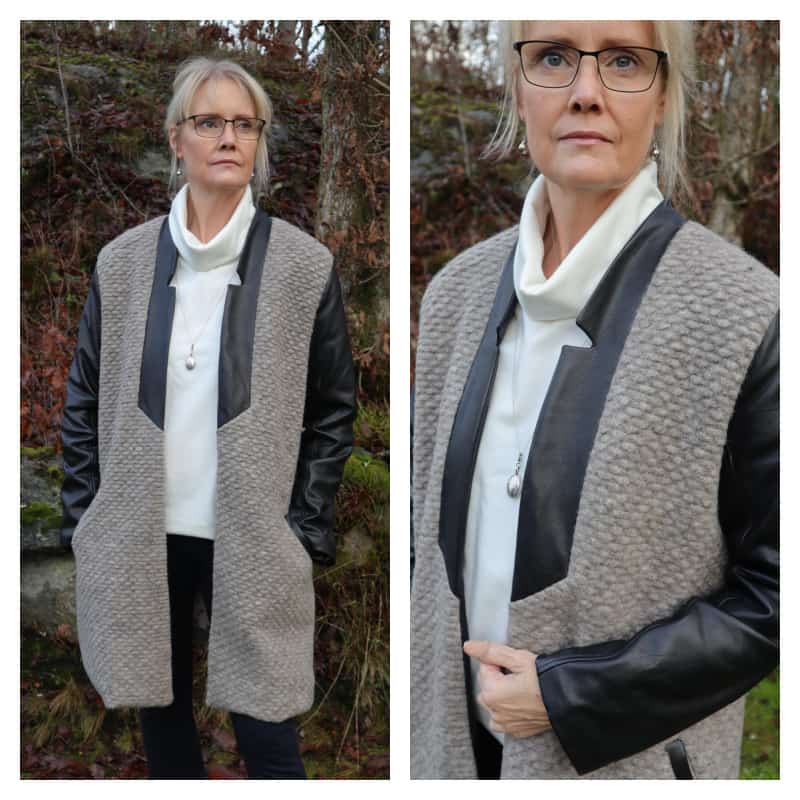 Emily's Narva Coat had us all thinking about the possibilities for this pattern when she made hers in a cozy fleece. It's perfect as-is, but we love the idea of using fleece and cropping it, or using a sweater knit and making it ankle length!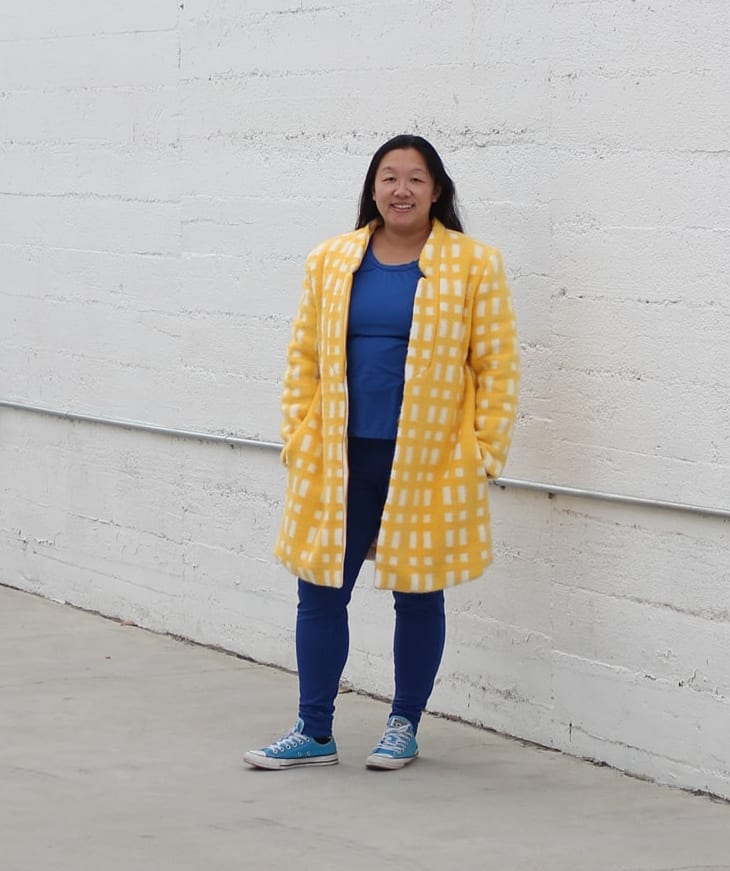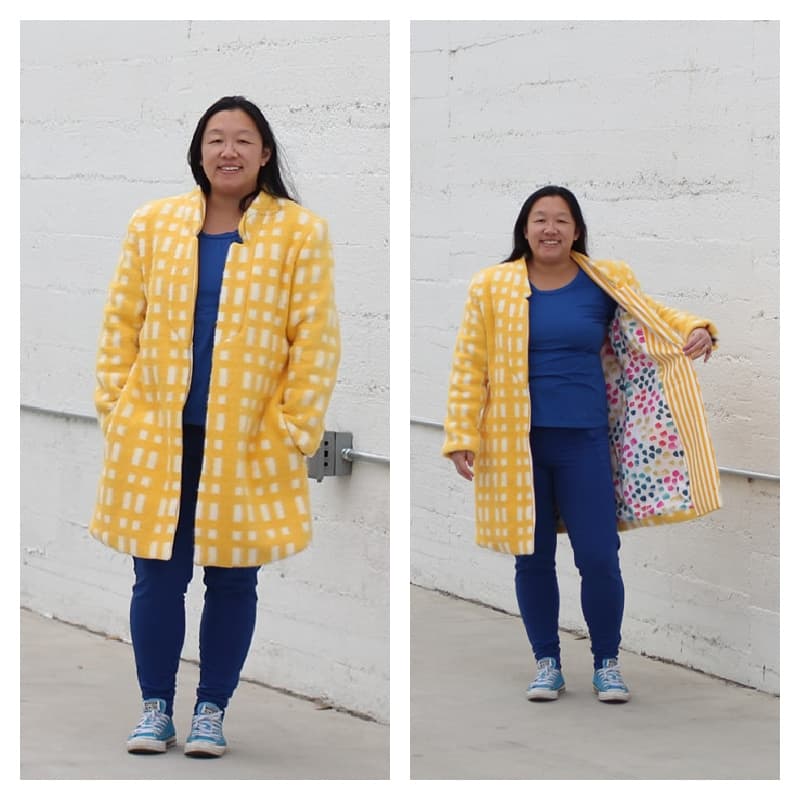 Jill made a perennial classic with the notched lapel and belt in a go-with-everything camel color. You can't go wrong with this coat in your wardrobe!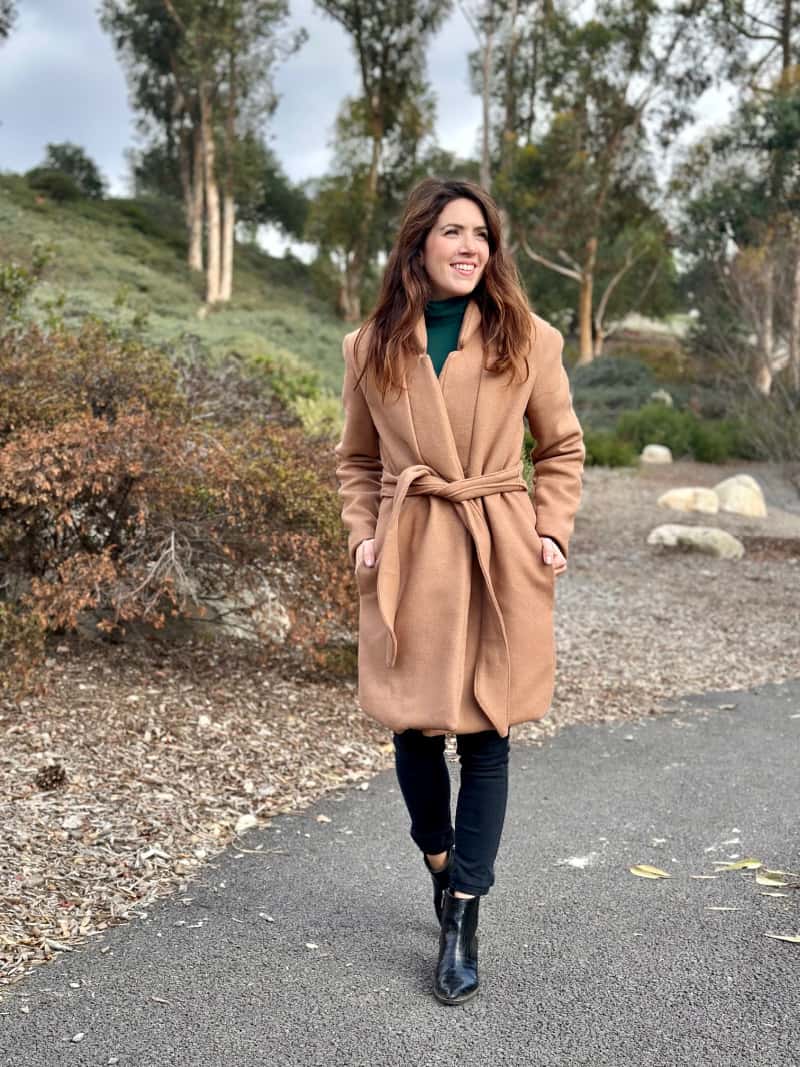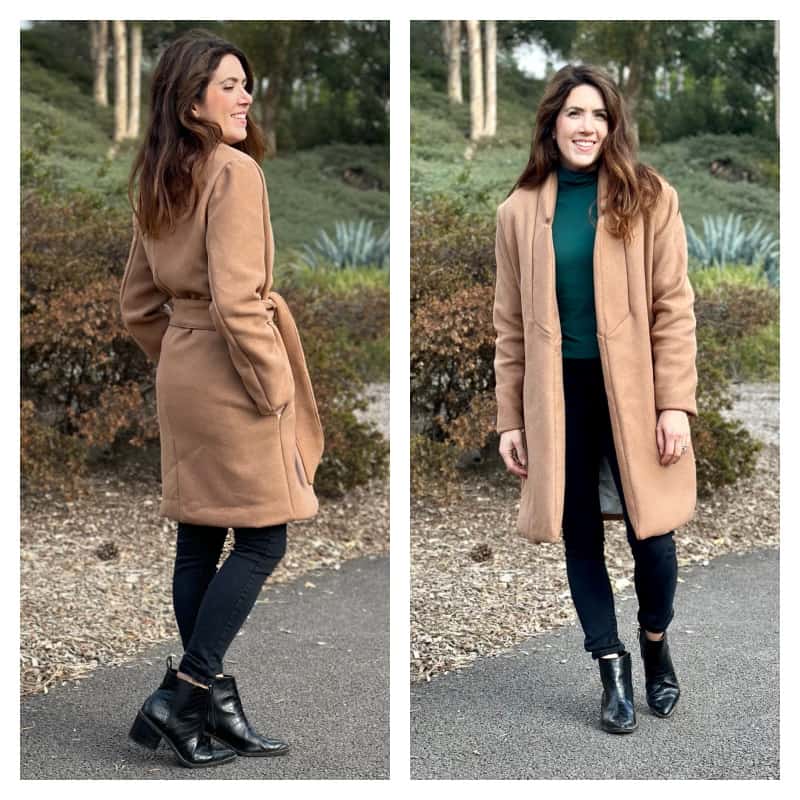 Thick fabrics work great for the Narva Coat, but it was really nice to see how crisp those lapel notches can be with the thinner wool coating that Katie used. I love all those sharp corners!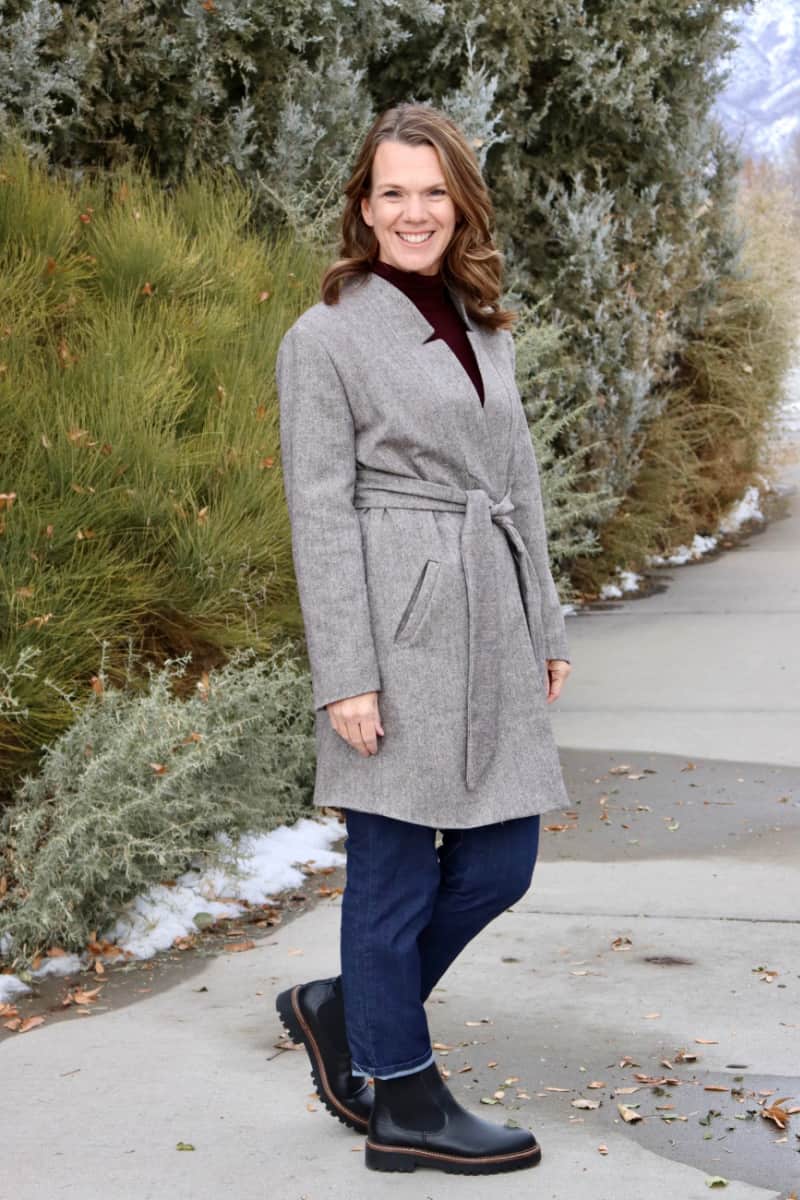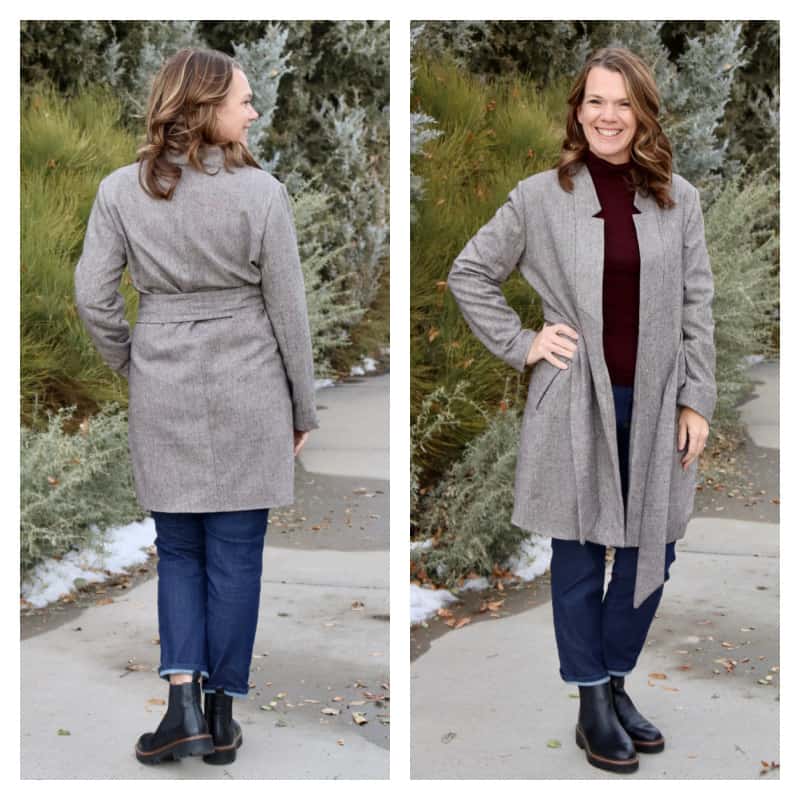 Kristin used the notched collar, belt, and welt pocket version to make a classy, perennially fashionable coat with a fun lining!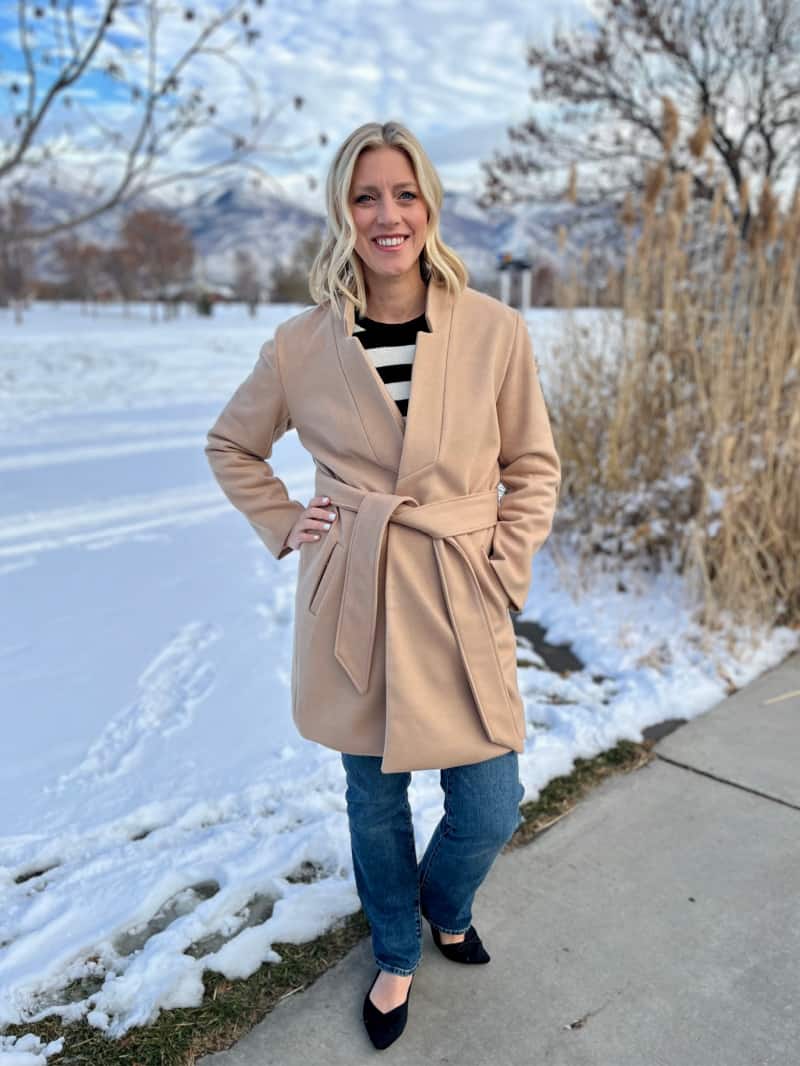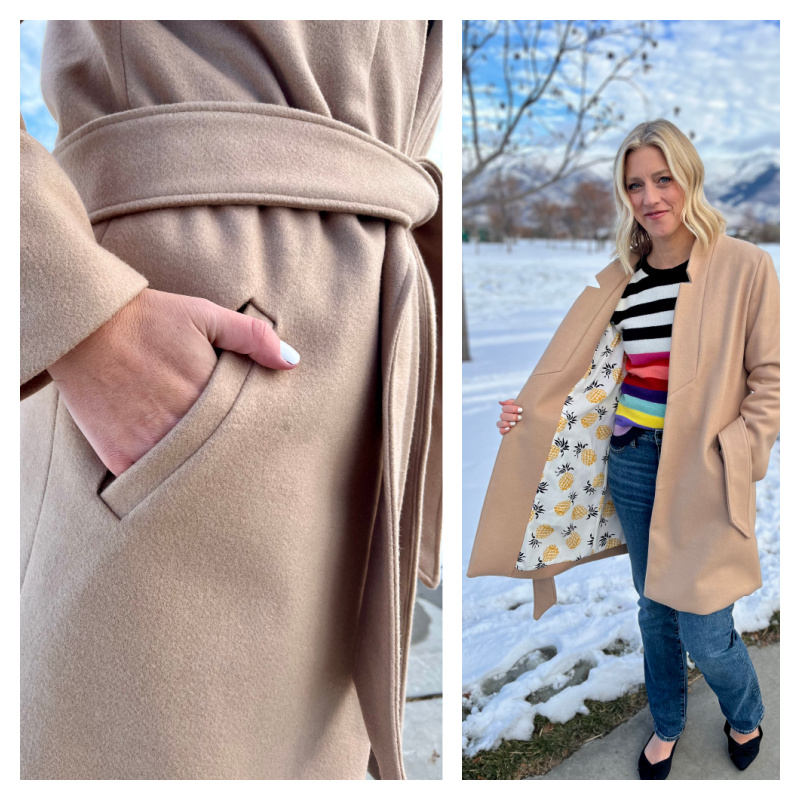 Absolutely love Mandy's styling with sneakers and a beanie. Narva looks great over a casual outfit or a night-out dress! Cutest backgrounds too 🙂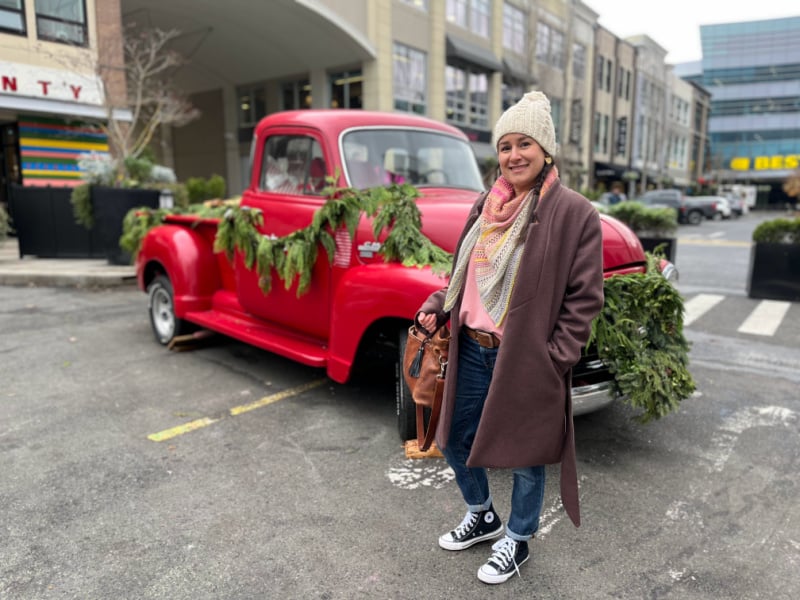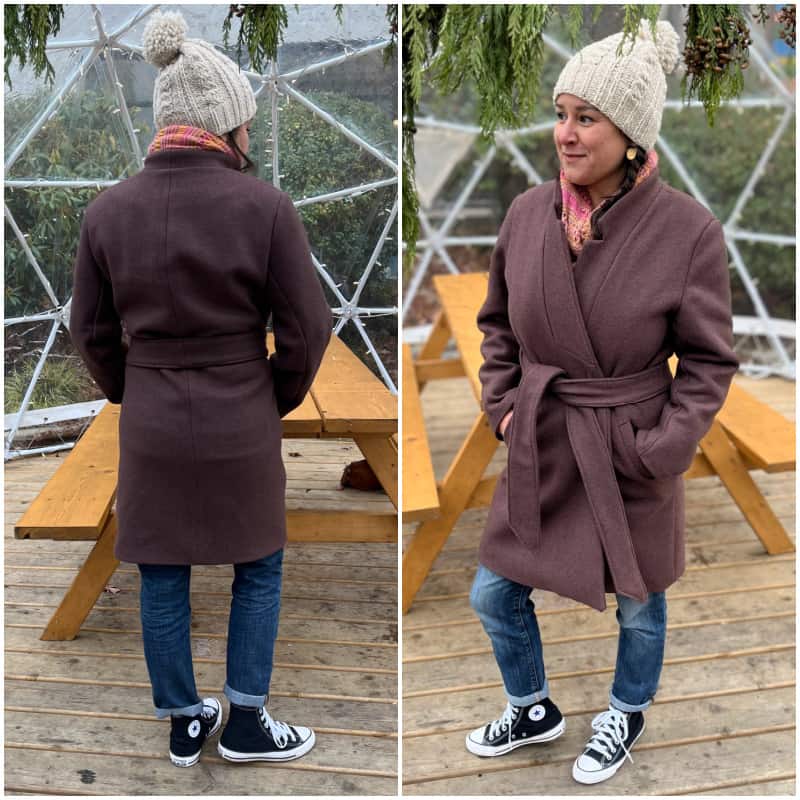 And finally, Wendy certainly went above and beyond with colorblocking, flat piping, and decorative closures! Her Narva really ended up being a work of art. These types of hook and eye closures or buttons are optional but work great if you prefer something other than a belt!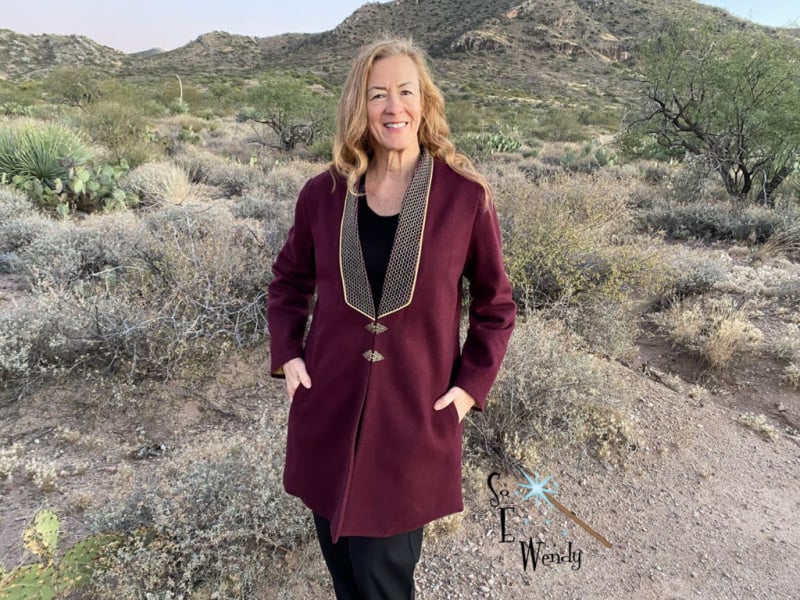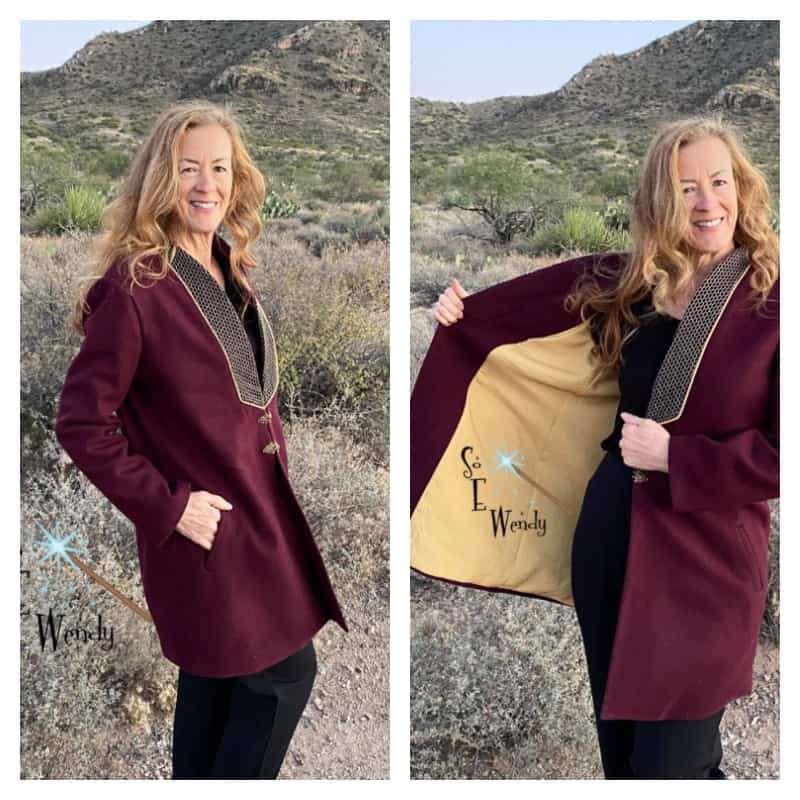 Thank you to all of the testers, both those pictured here and those who chose not to be featured here but were equally valuable in perfecting this pattern!
The Narva Coat is still on sale through Sunday, Dec 4, MT.