Tami is on the blog today continuing the two-piece faux jumpsuit love with her adorable Linville Rompers! The matched set is so perfect for kiddos too, and Tami is one of the best when it comes to sewing for juniors!
---
I'm excited to be back here at Hey June Handmade and sharing about one of my favorite things- sewing for my girlies!  The Hey Junior line is a favorite at our house and sometimes I wonder if we'd ever live without it.  As my girls quickly outgrew so many of the standard children's pdf patterns, in stepped Adrianna to our rescue.  The Hey Junior line came out just in the nick of time for my girls and we've continued to turn to them over and over again.  The line is full of pattern staples that can easily fill a closet.  Today I'm revisiting a pattern that I haven't made since testing, the Linville Romper.  My girls have worn theirs to death and I'm kicking myself for not making them new ones sooner.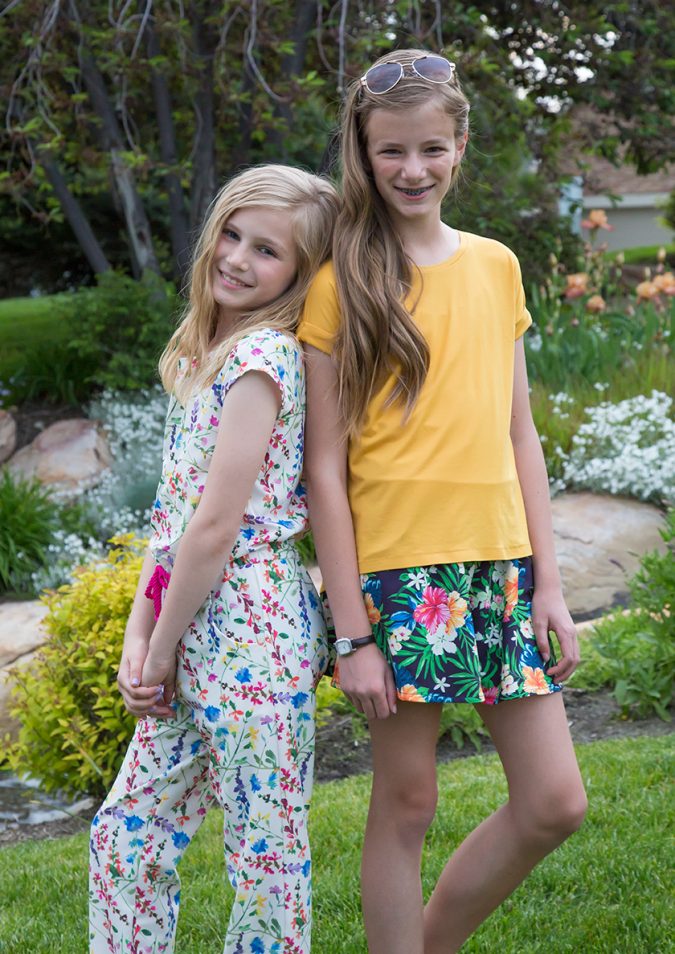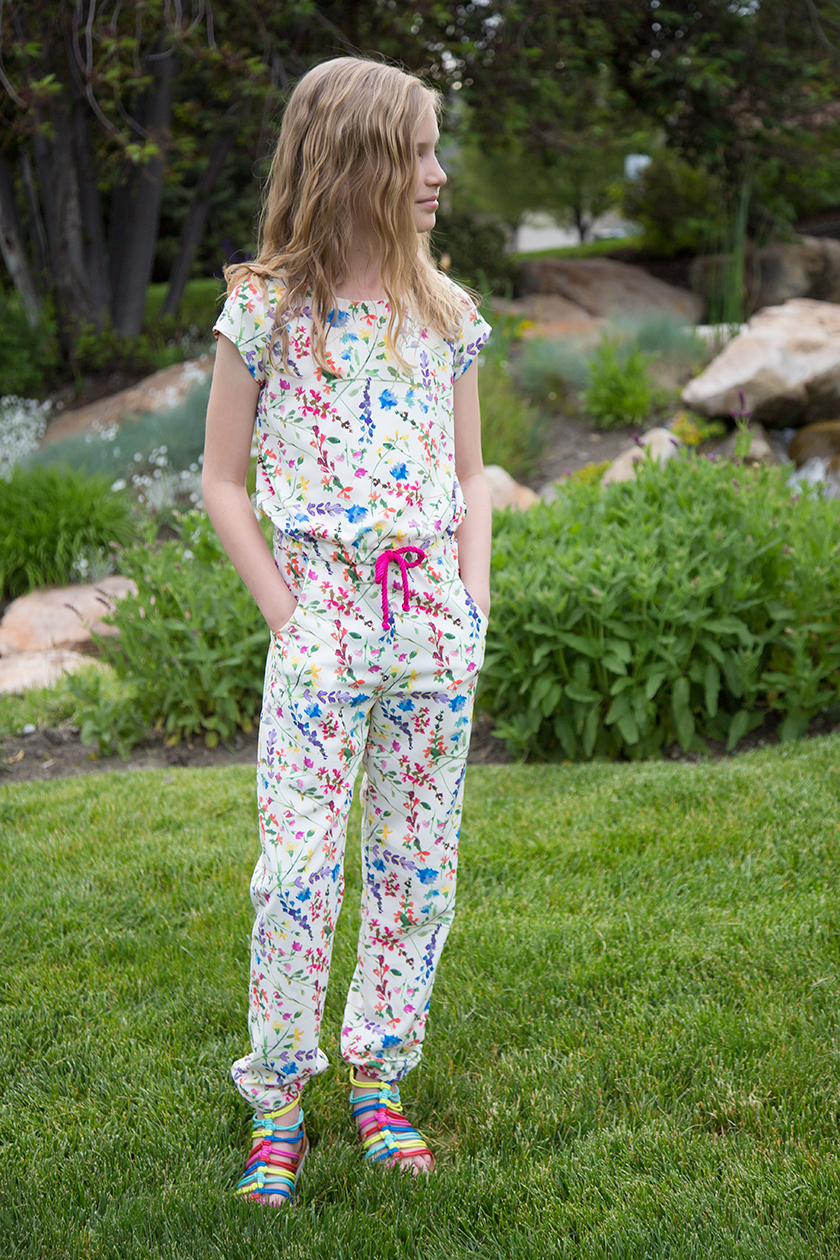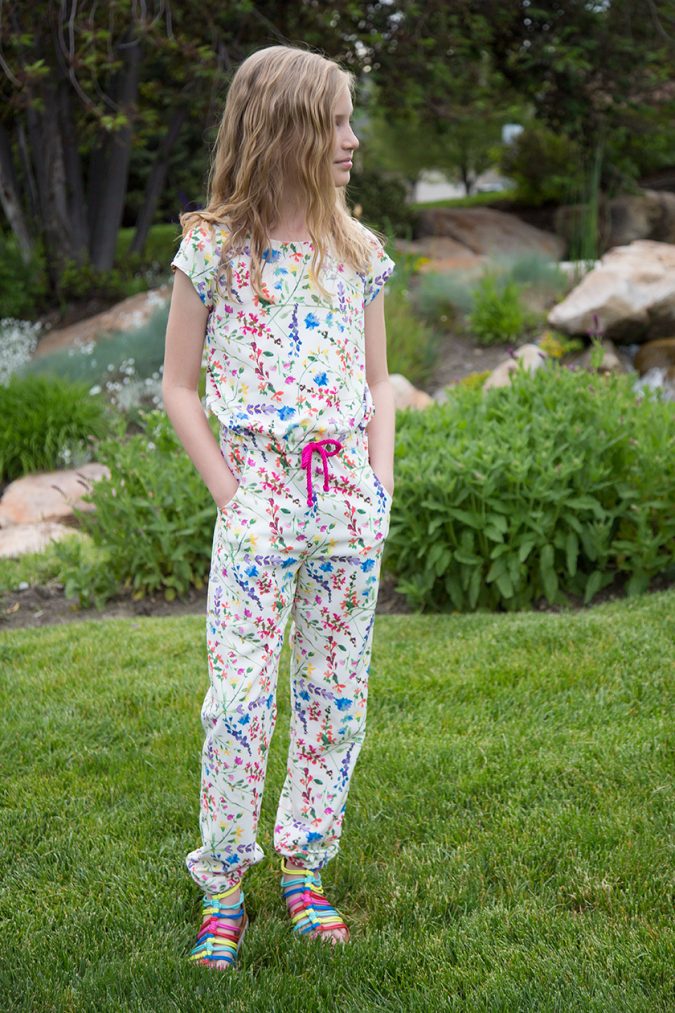 I made three different versions, this one is straight per the tutorial. She's worn her big sisters from testing a ton this spring and loves the long pants, short sleeve option.
For all the pieces in this post, I used Raspberry Creek Fabrics new stretch crepe.  The bold prints, bright colors, and subtle stretch make these pieces both fun and super comfortable to wear.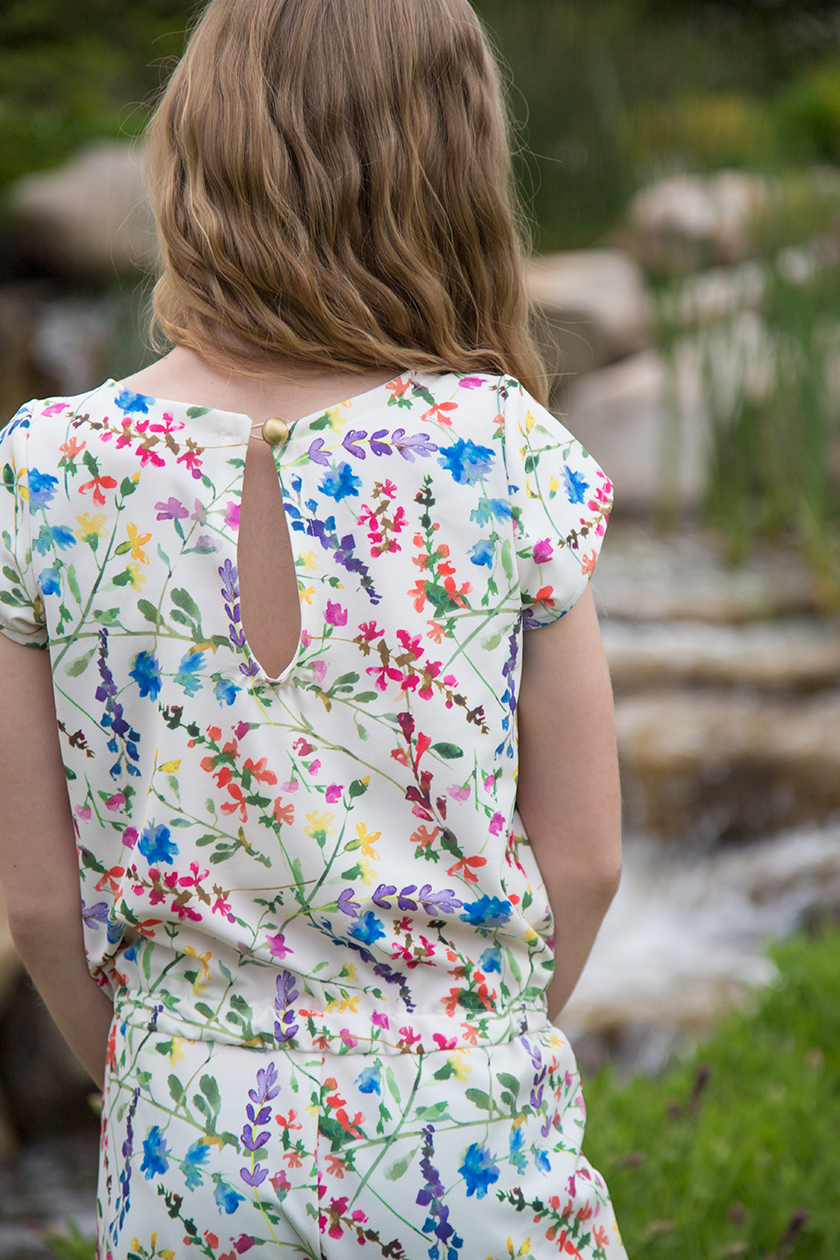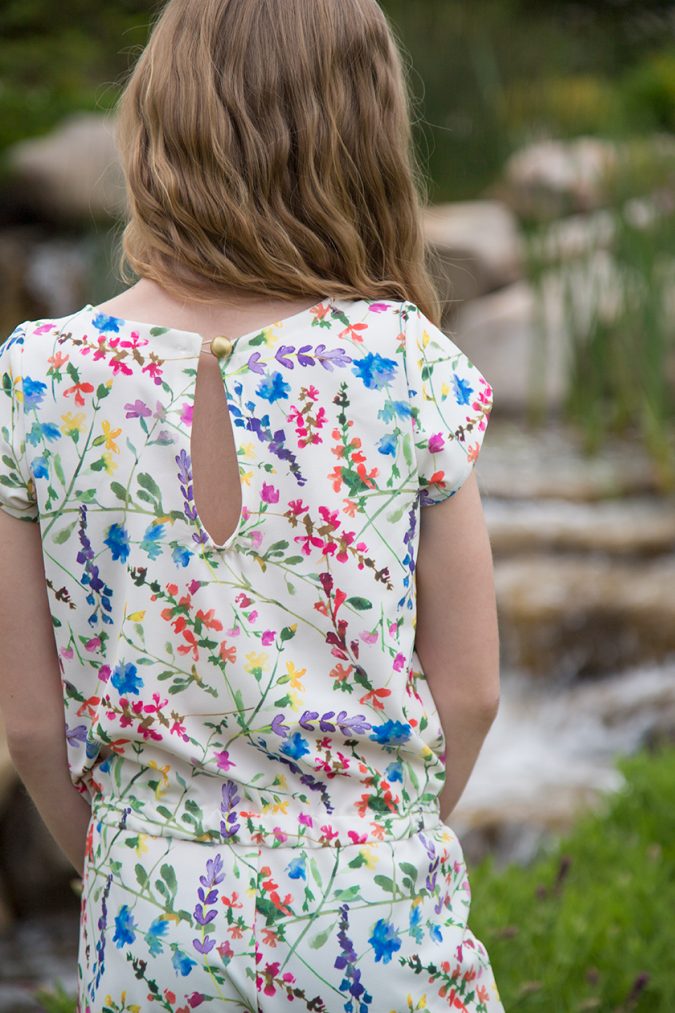 The keyhole back with a button is easy for her to get on and off. It's comfortable enough for school but will look so pretty at summer parties and special occasions.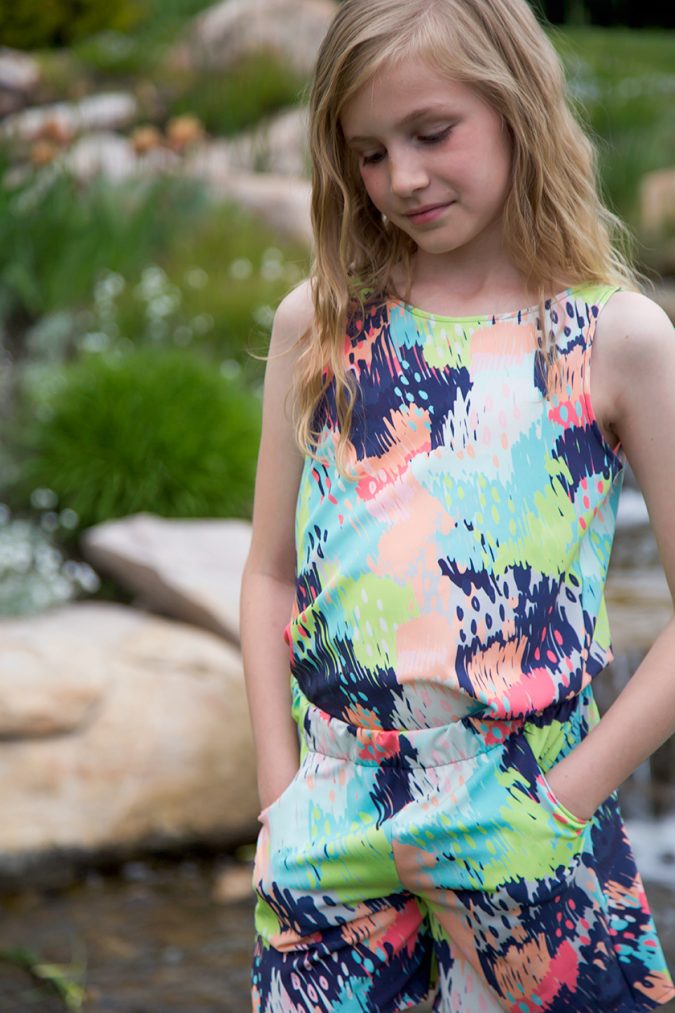 For the other two looks, I hacked the pattern to be separates. I love the jumpsuit craze but adore the faux jumpsuit trend even more. The idea of separates means easier bathroom breaks and that the pieces can be incorporated into their wardrobe on their own as well.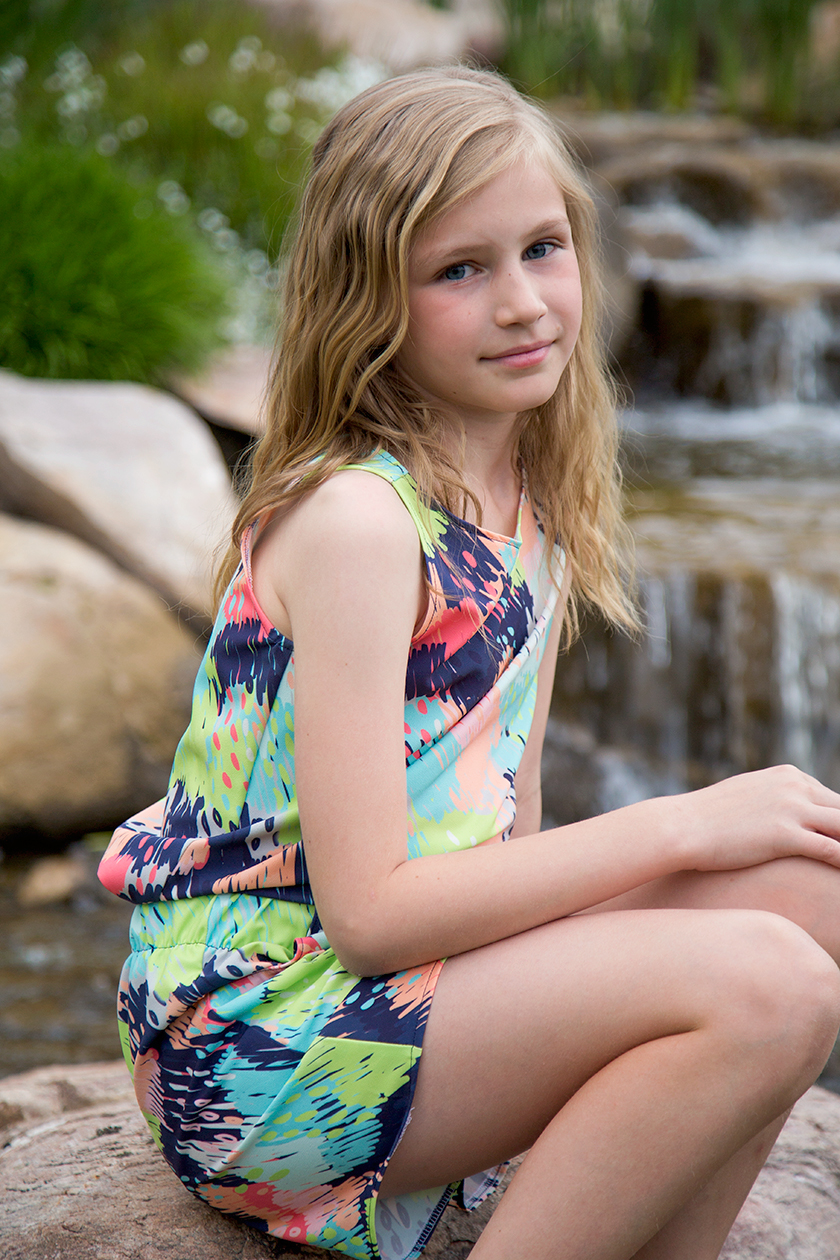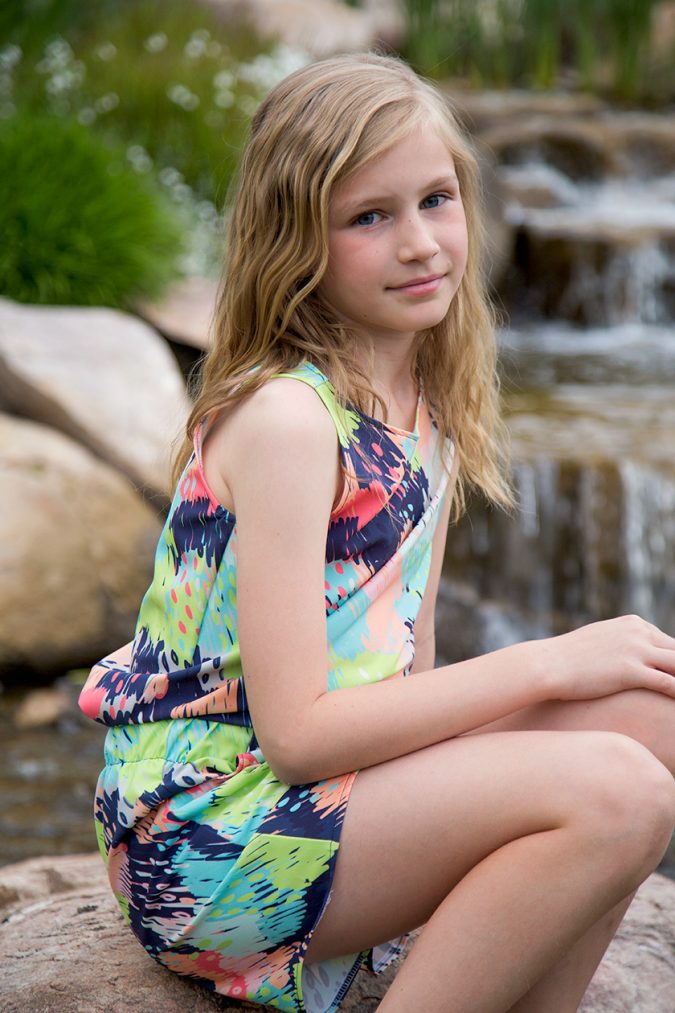 For this set, I lengthened the tank and the shorts rise by an inch to make it easy to tuck in. I sewed up the pieces per the tutorial until the step where you make the waist casing. The shorts waist is finished with a wide casing and 1.5″ elastic. I was also able to skip the keyhole in the back of the neckline. Because I wanted to preserve the stretch of my fabric, I serged the edges of the neck and armholes and flipped them to the inside and topstitched with a stretch stitch, omitting the bias finish. A super simple hack to create two pieces that look super cute together but can mix and match with the rest of her summer clothes.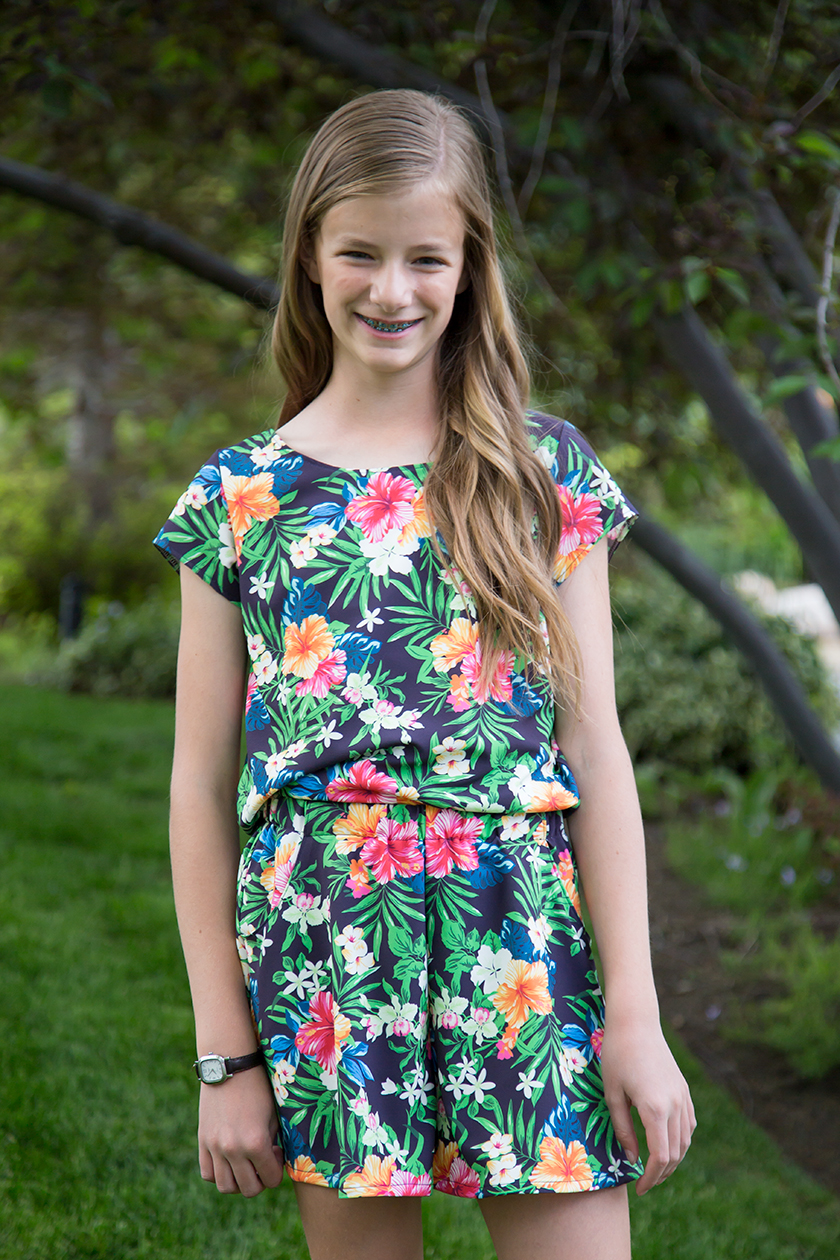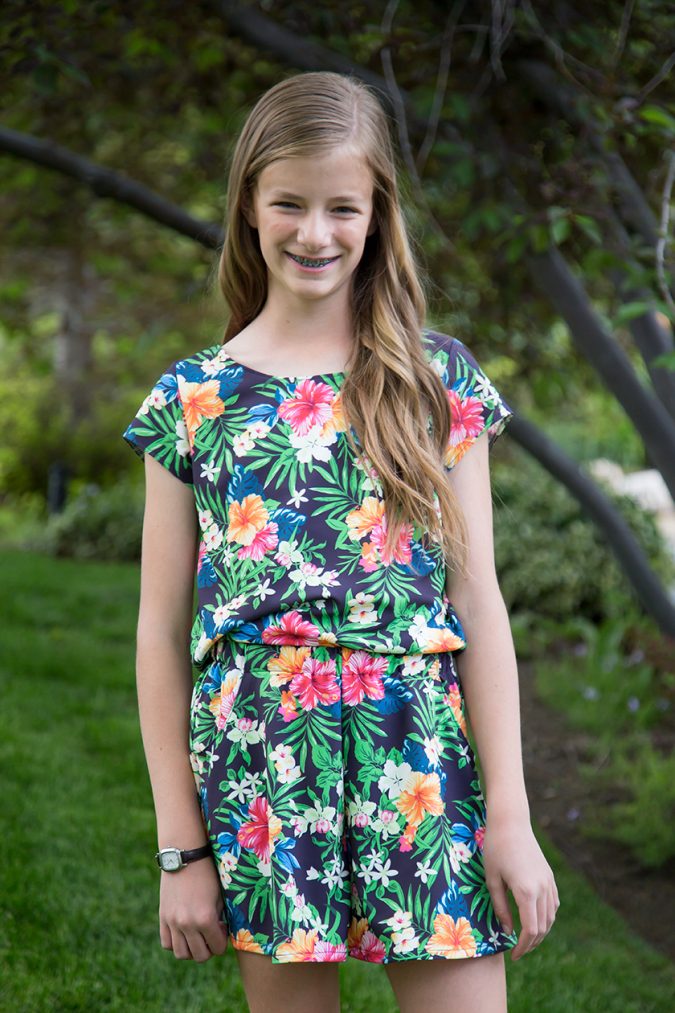 For big sister's set, I did a little more pattern manipulating. I sized up her top two sizes to get a little more oversized look. For the shorts I used the slash and spread method to create a pair of flowy shorts that are just like her favorite ready-to-wear pair. I used the same method as above to create the separates, only switching to one inch elastic in the waistband on this pair.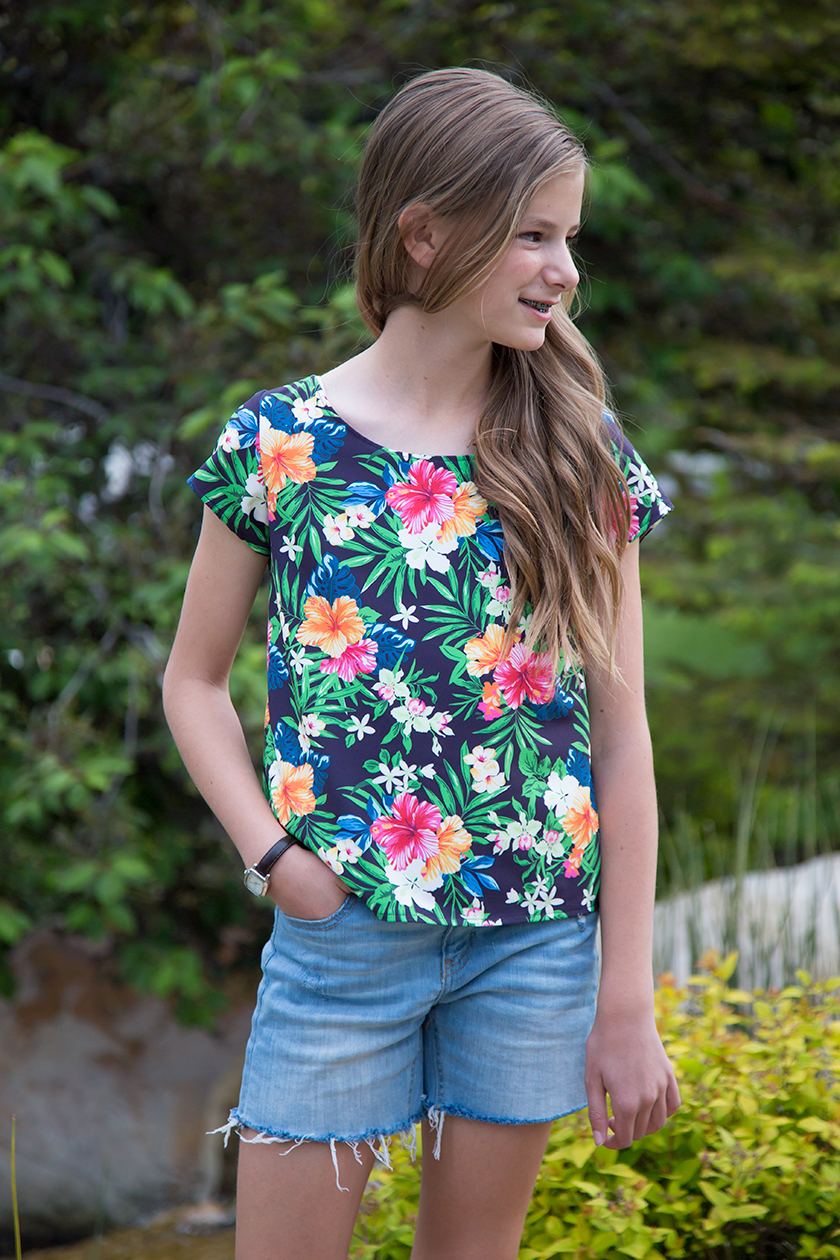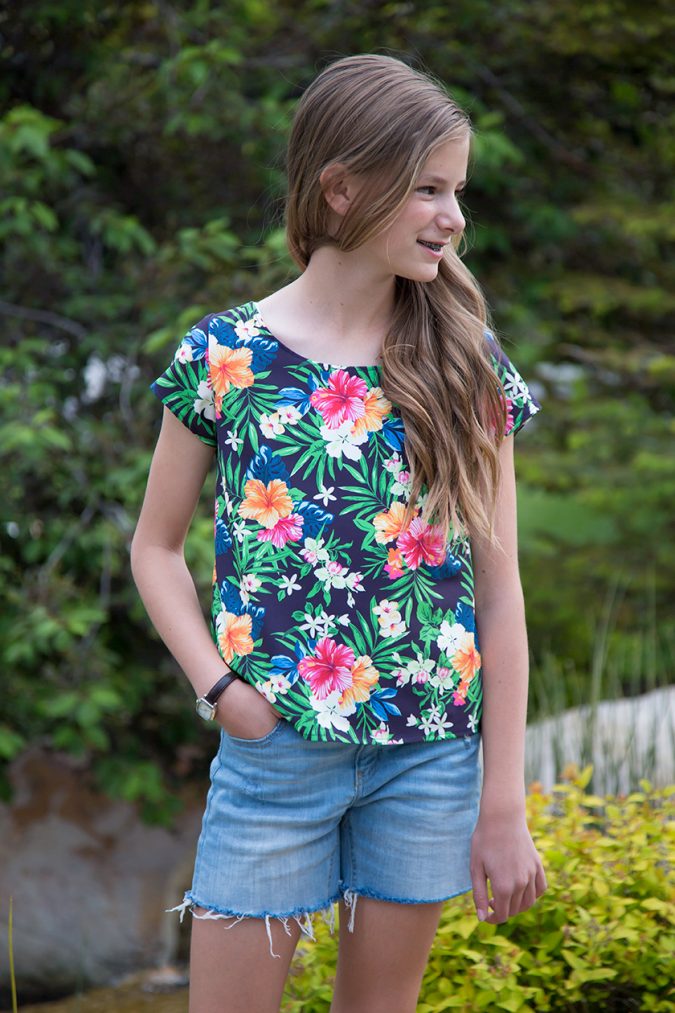 I'm totally jealous of this set and how easily the top works with a pair of cutoffs. This is a look I would live in all summer! The top is the perfect woven tee and I'm pretty sure there will be many more for this girl.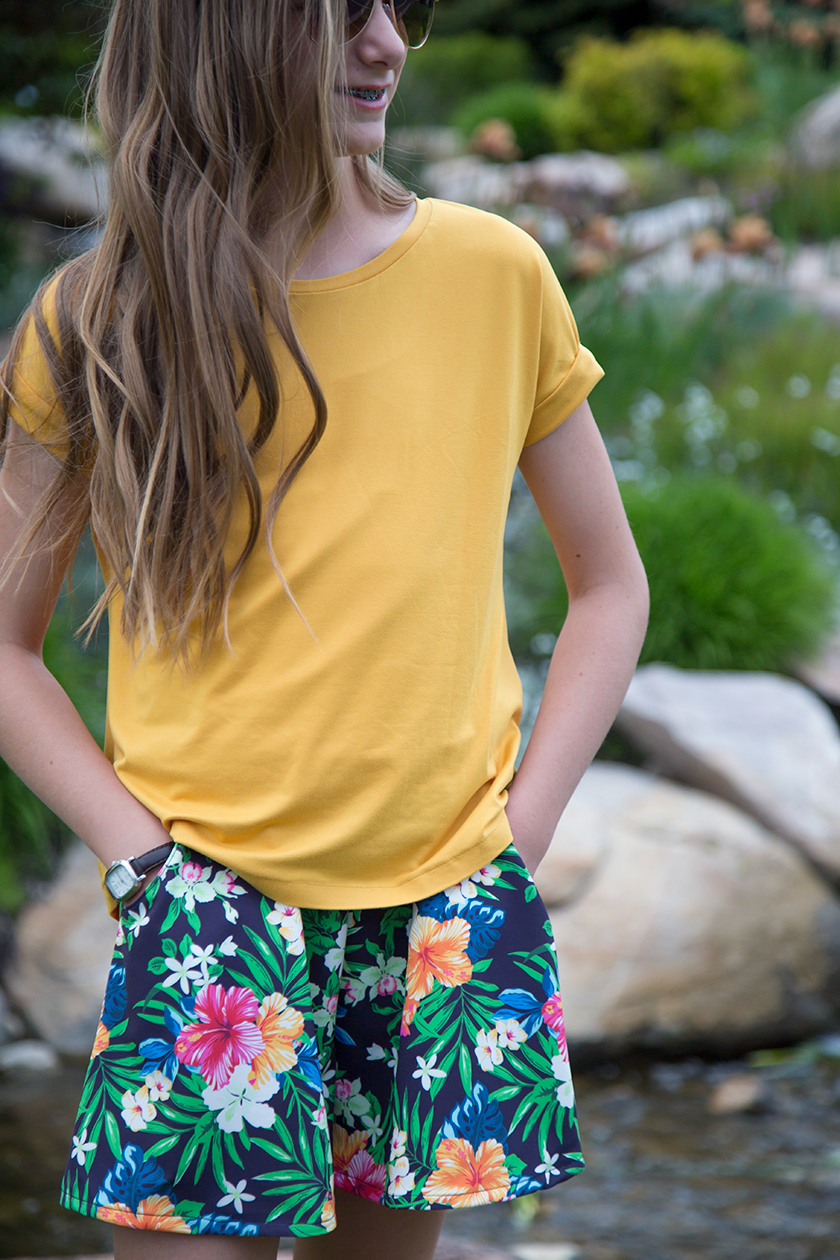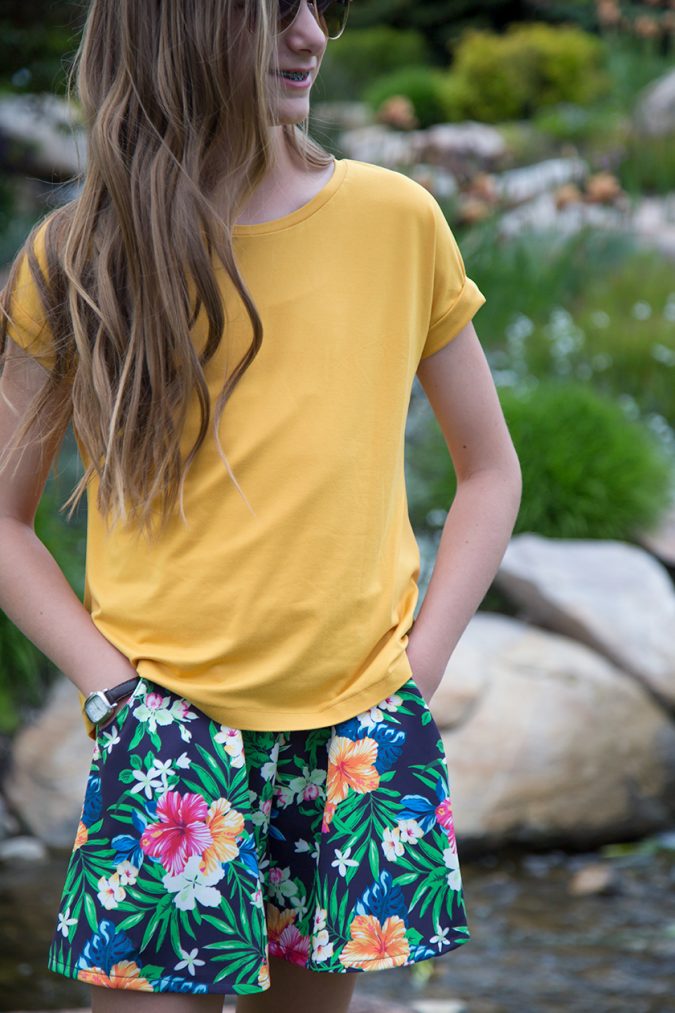 For this look, I made another Hey Juniors piece, a Morrison Tee.  The Morrison is a loose fitting dolman sleeve top with tons of options.  I sized up one size for this version and added the sleeve bands, opting to fold them up and tack them for a cute cuff look.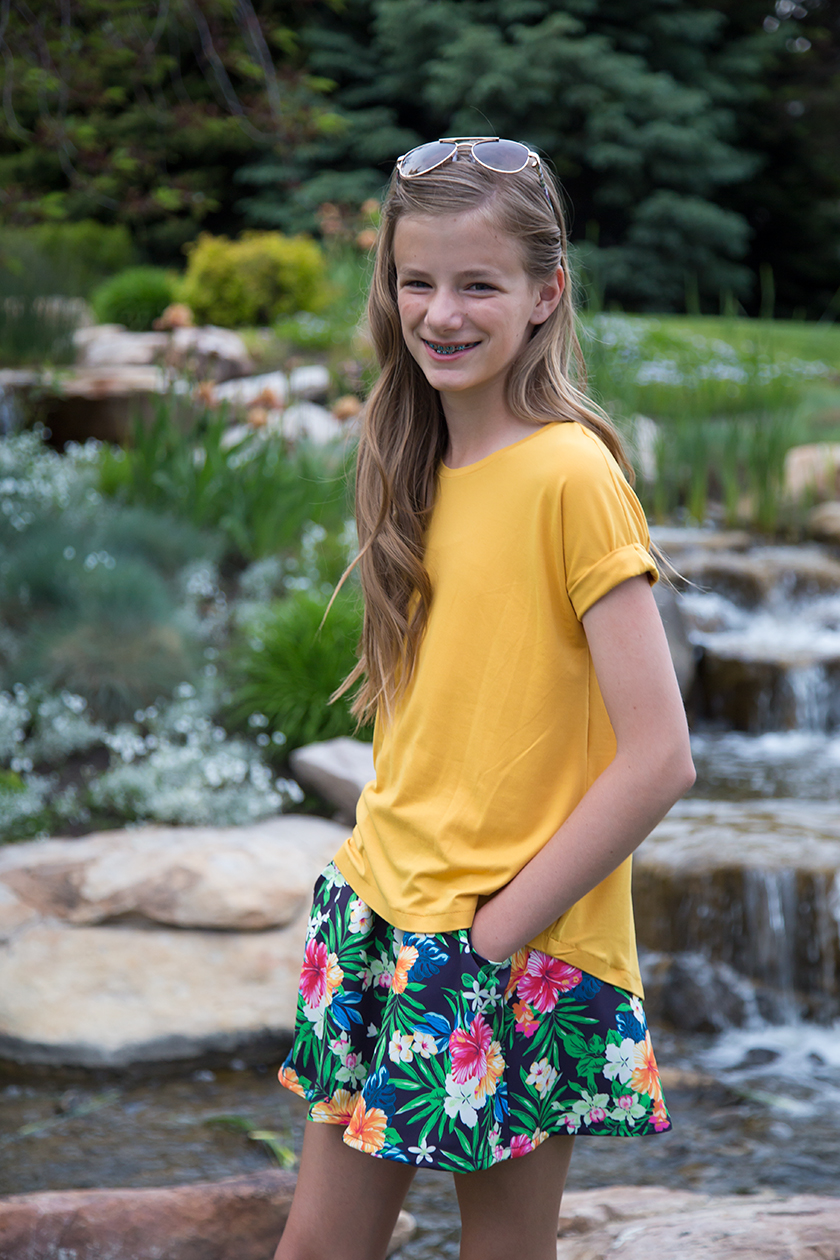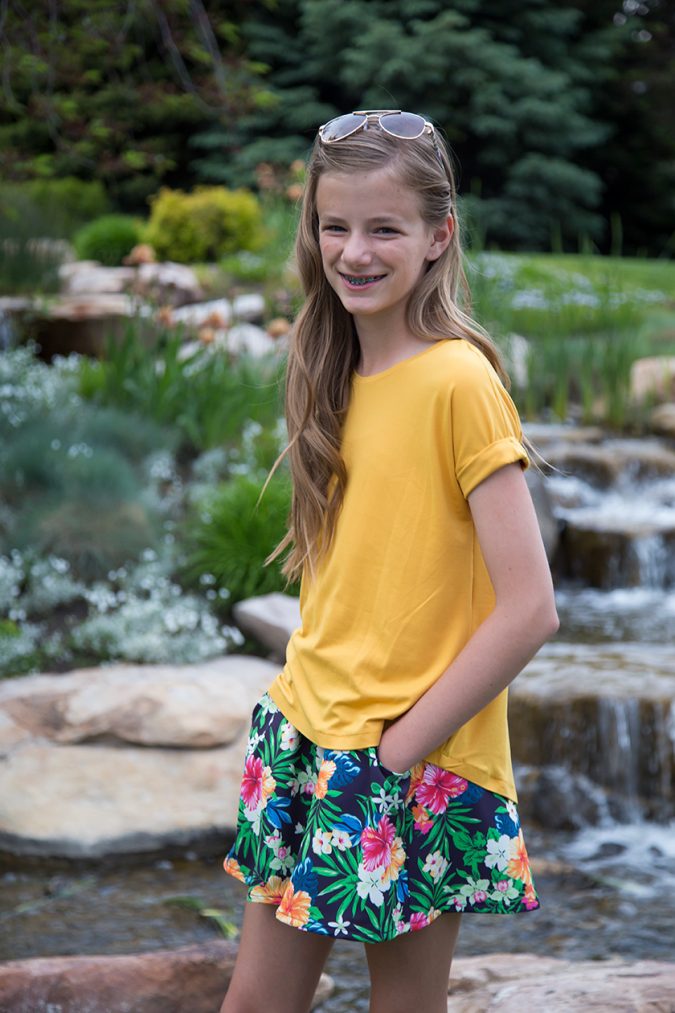 This pairing really has me swooning! Like wearing your comfiest pj's but looking dang good while you do it.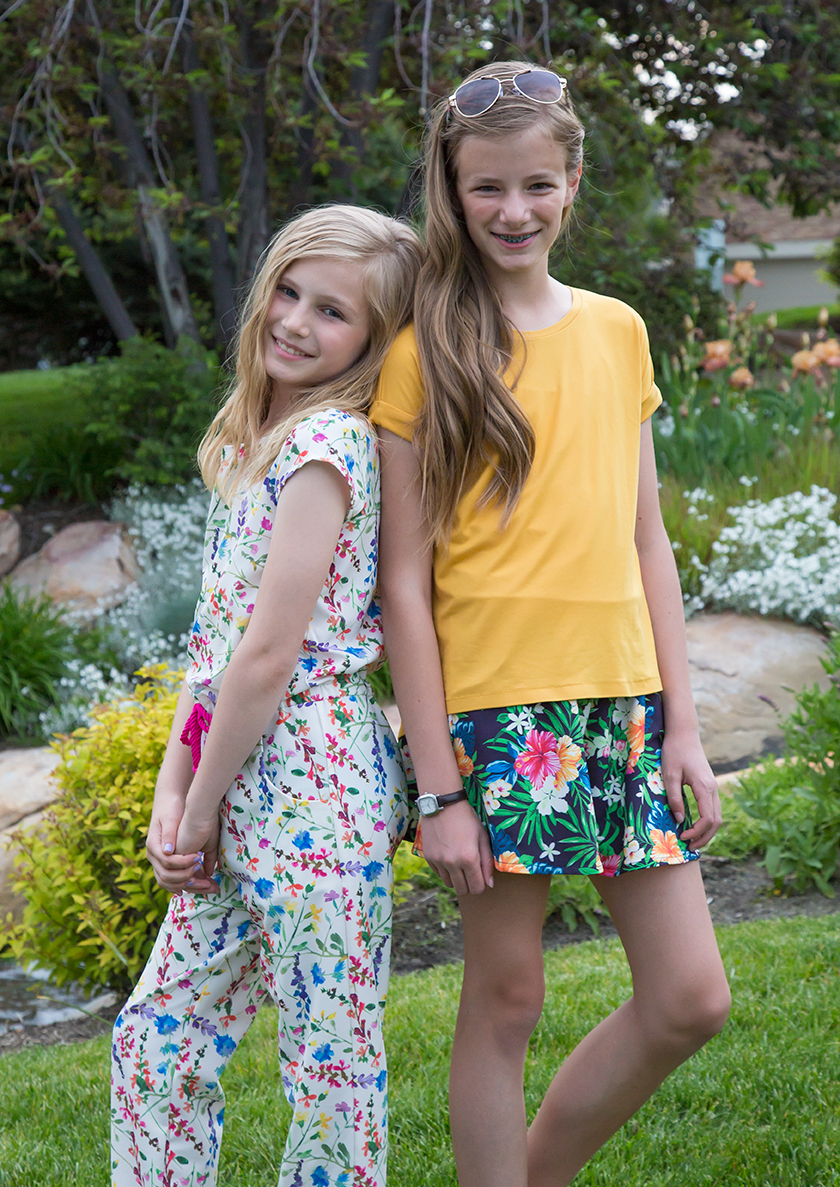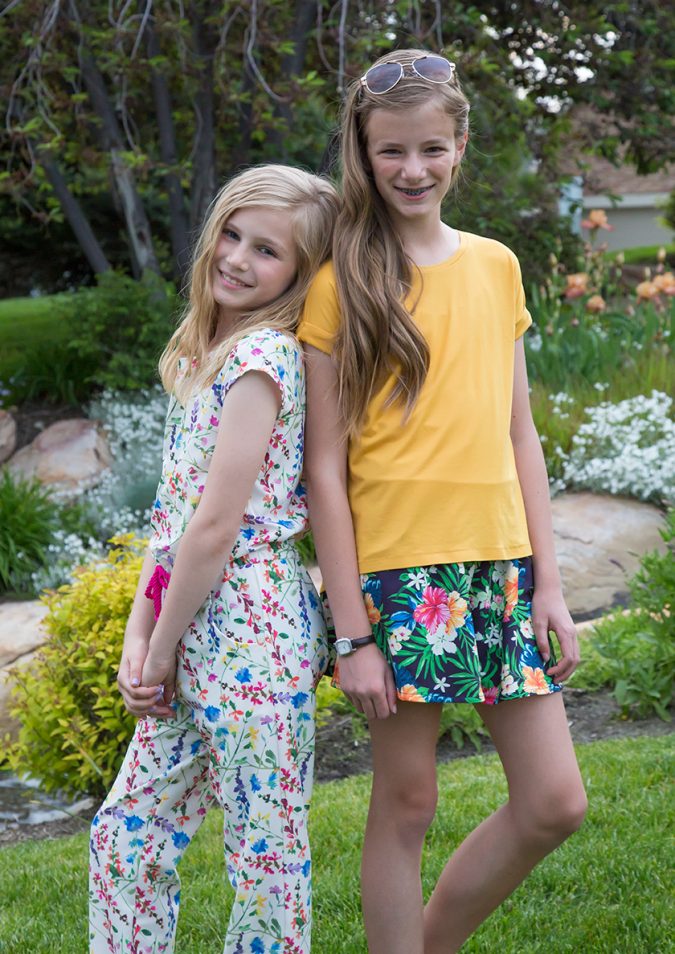 Thanks Adrianna for having me. I don't know what I'd do without the Hey Juniors line! My girls thank you!

---
I really can't pick a favorite here, I love this entire capsule wardrobe! Kudos to those sweet models too!