The Trevi Top and Dress is already a great dress for traveling with its simple yet elegant shape, it can carry you from a day of sightseeing to a nice dinner out. The sleeveless design means it works perfectly for warm weather or layering under cardigans and jackets for cooler temperatures. It even looks great over leggings! Tessa from sewspoke is showing how to take the Trevi one step farther in its travel-friendliness by using an easy care, no wrinkle fabric!
---
When Amy of Indy Bindy reached out to try some of her fabrics, I couldn't resist. Her shop specializes in colorful high quality Japanese textiles, featuring the artistic work of local indie designers. They're all incredible.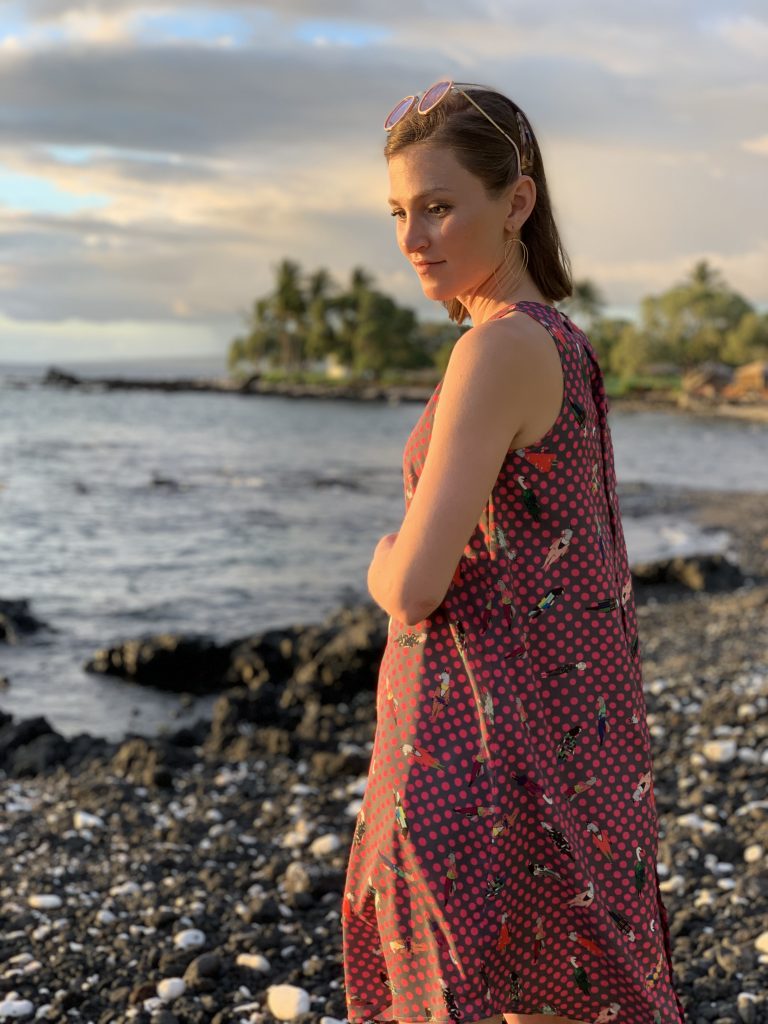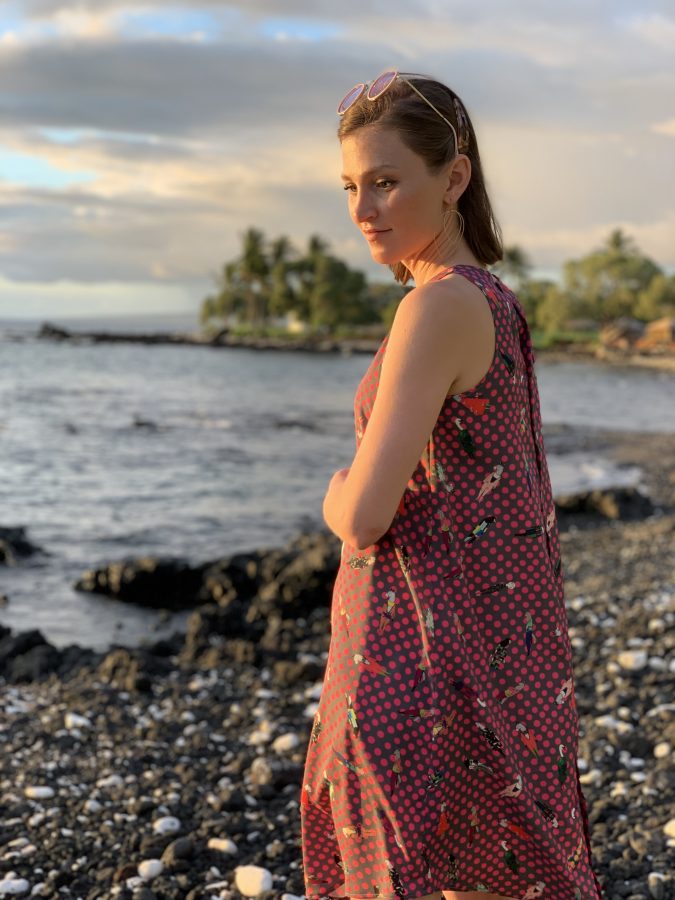 I was drawn to the 'Botanica Park Polka Dot Fabric' in a poly crepe. Designed by Manri Kishimoto of the Mannine brand, its print features playful animal characters wearing clothes atop a polka dot background.
I knew the Trevi Dress would be a perfect fit for this fabric. Its simple trapeze shape would feature the fabric's print & drape beautifully and would double as a vacation friendly dress for our upcoming trip to Hawaii. I pulled this dress on after a day at the beach and instantly felt polished. And since the poly crepe is practically wrinkle proof, it made packing and ironing a breeze. I'll admit, most of my clothes end up wadded in my suitcase anyway.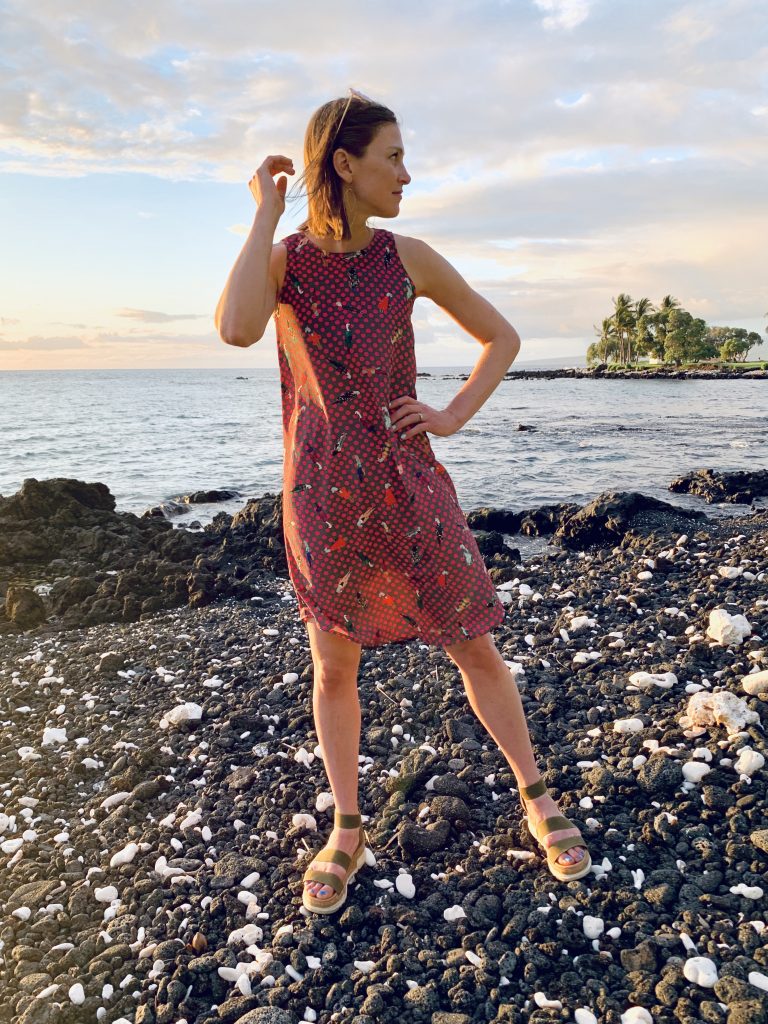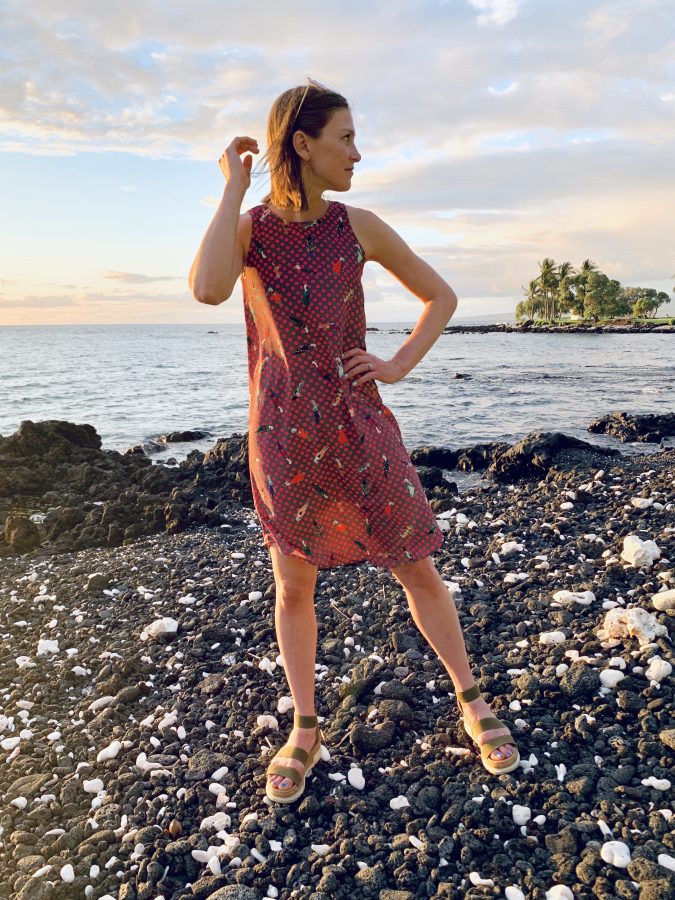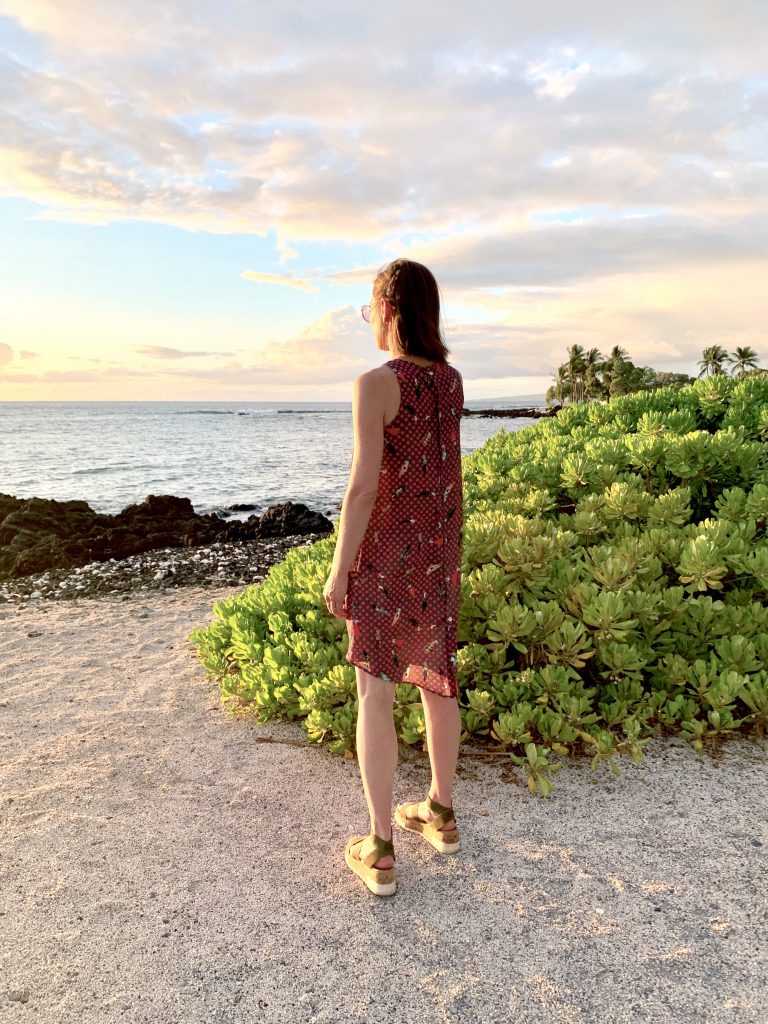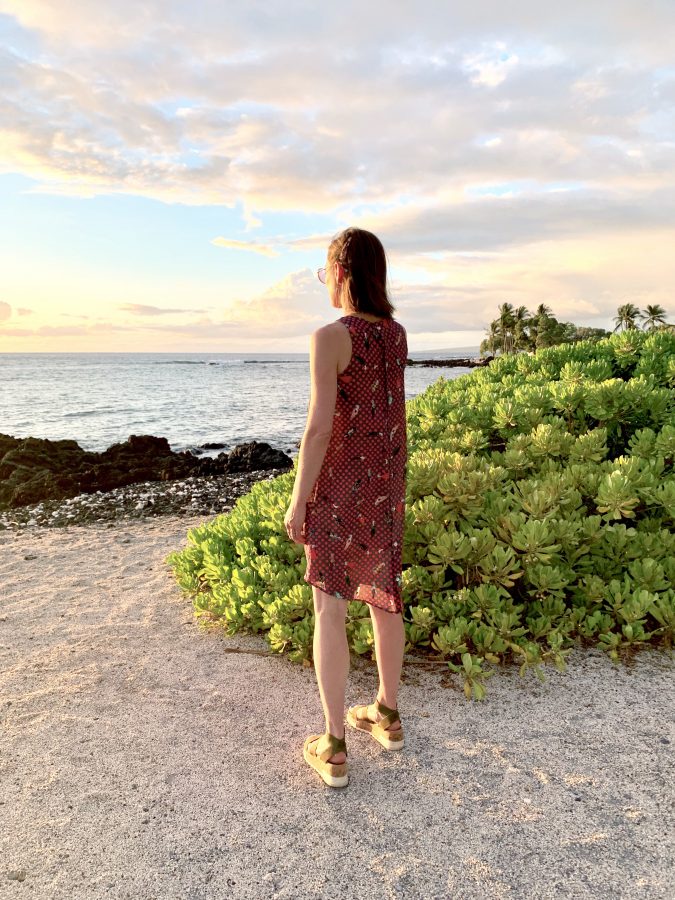 With only 2 pattern pieces and some binding tape, the dress is beginner friendly and comes together quickly. I made no modifications to the pattern except lengthening the dress pieces by 2 inches (I'm getting more modest in my old age), and I love how the length grazes the top of my knees. To add an
additional sparkle to the back, I used Arrow Mountain's mirrored shirt buttons and think they pair perfectly.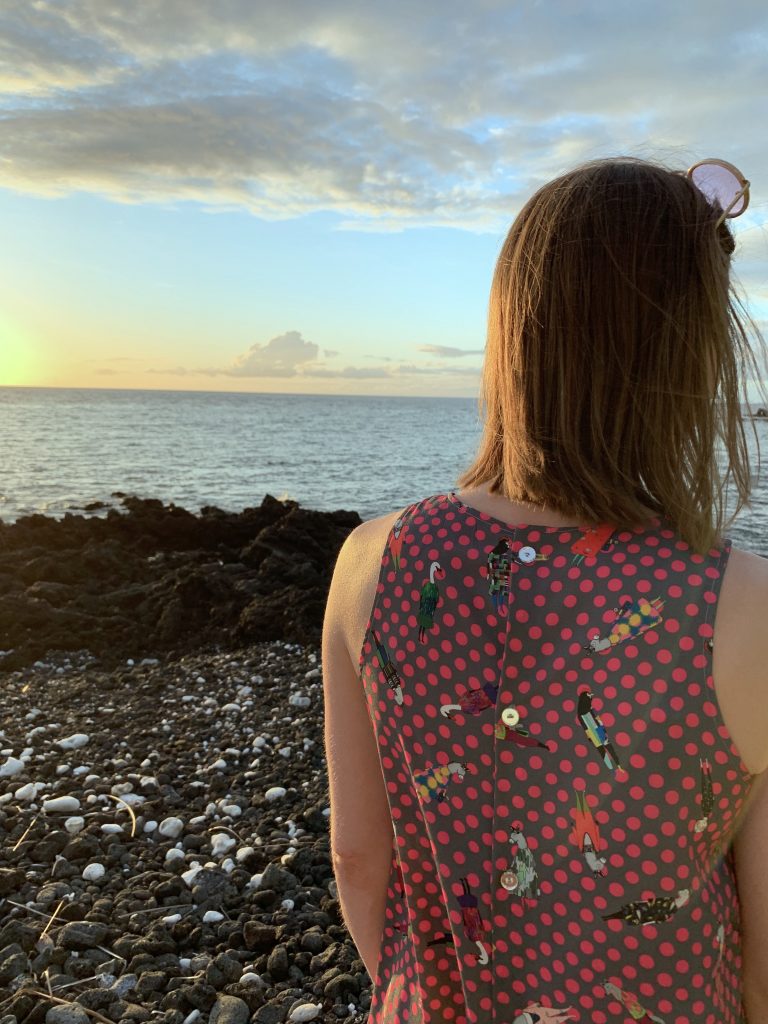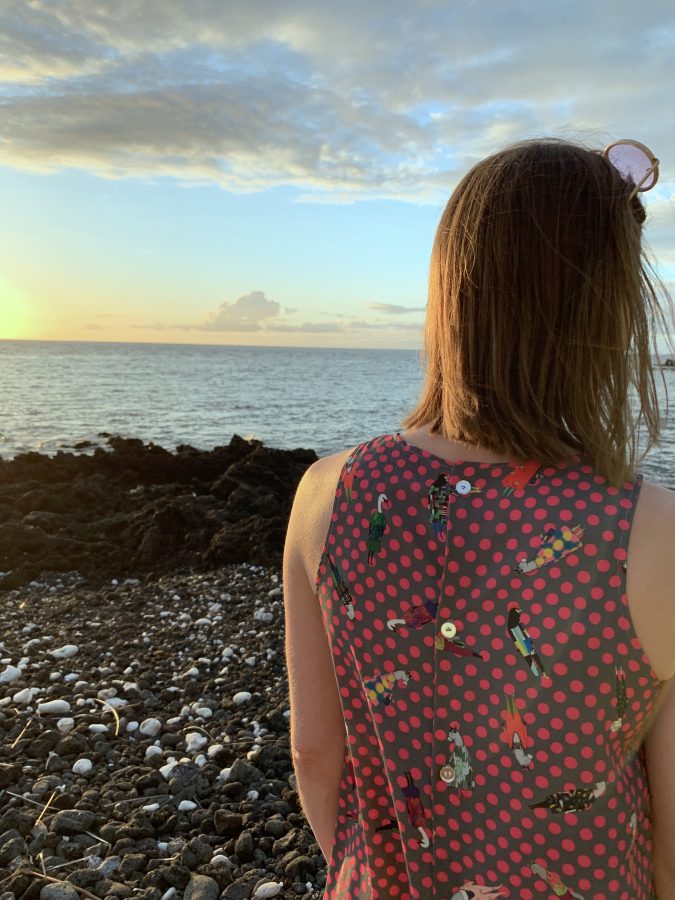 ---
Thank you so much for sharing your gorgeous Trevi and pictures, Tessa!