Patti is back with another fun and cute pattern hack and some bonus pictures from Hawaii! When I found out she was going on vacation I basically forced her to wait and take pics there 🙂 They turned out even better than I could've imagined!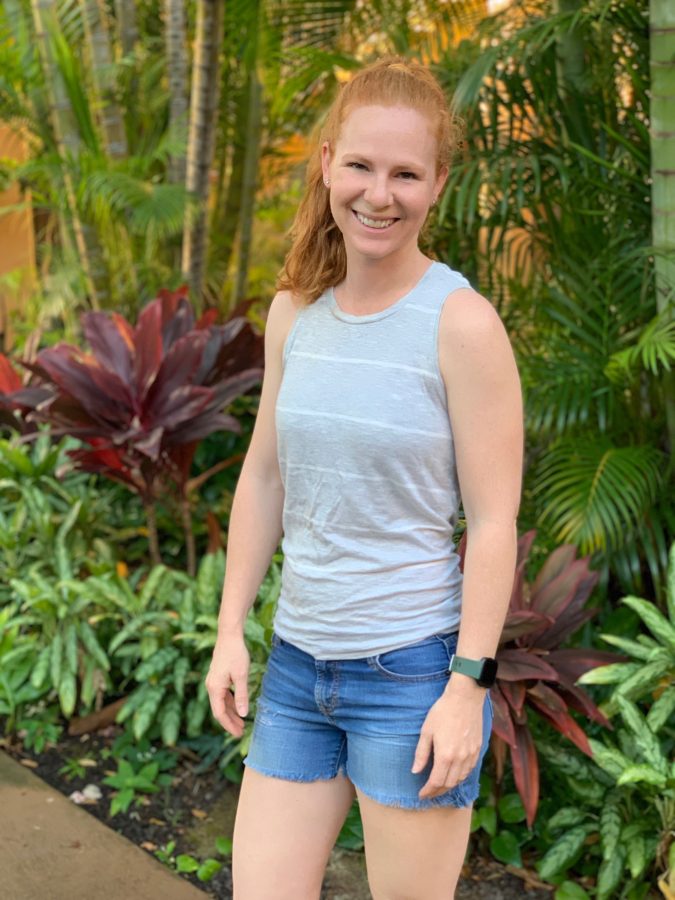 The Durango Tank is one of my favorite patterns to hack, especially when planning a vacation wardrobe.  In the past I've lengthened it for a swim cover-up and made a beach-friendly dress using Michelle's tutorial.  Before we headed to Hawaii for spring break, I had to make this latest Durango hack, inspired by the yoga tops all over the interwebs.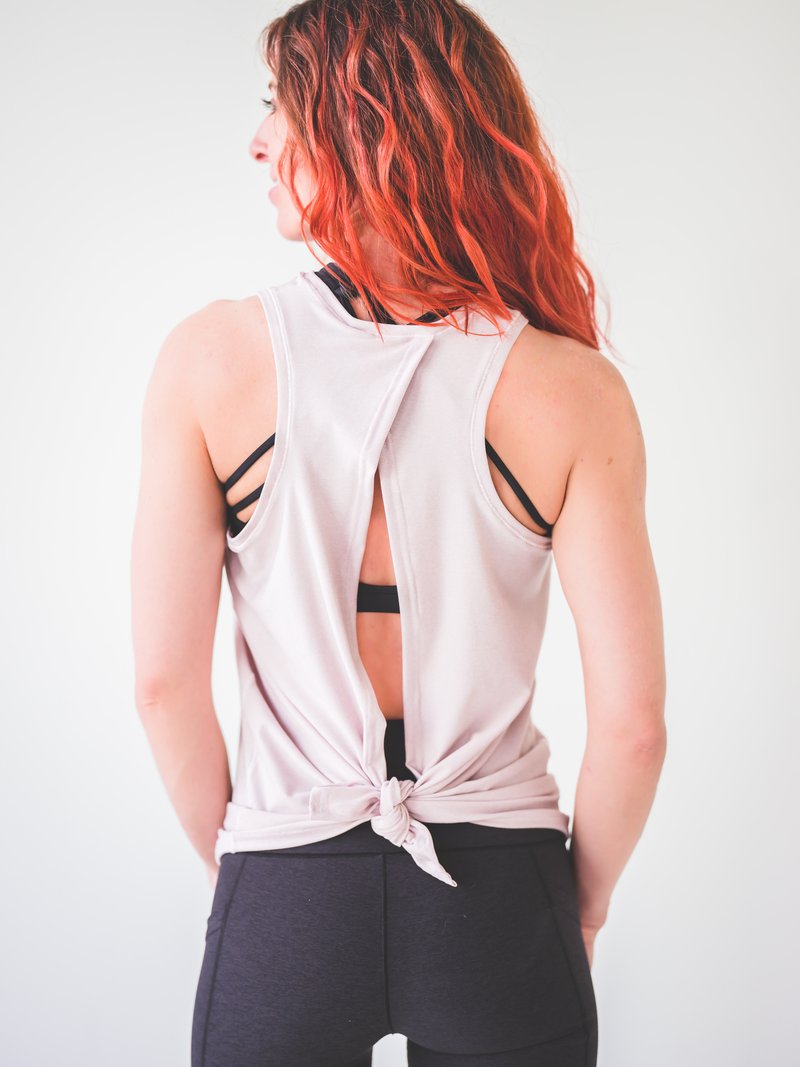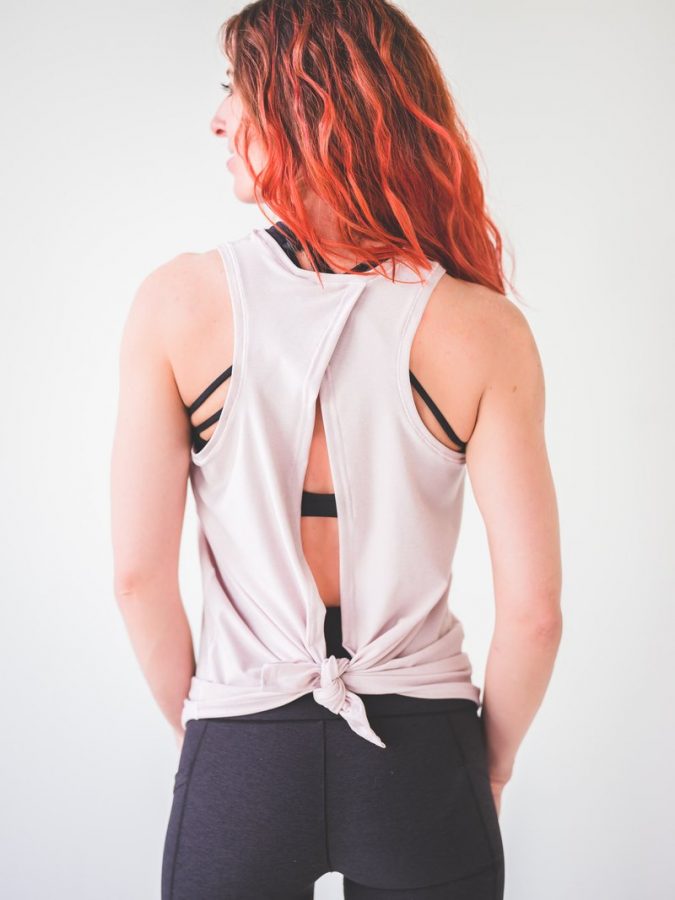 I started by printing the pattern in my typical size. To hack the back piece, I traced the back neck and the top of the arm hole, then mirrored using the center back seam allowance as a guide. Next, I added a curve to mimic the online inspiration.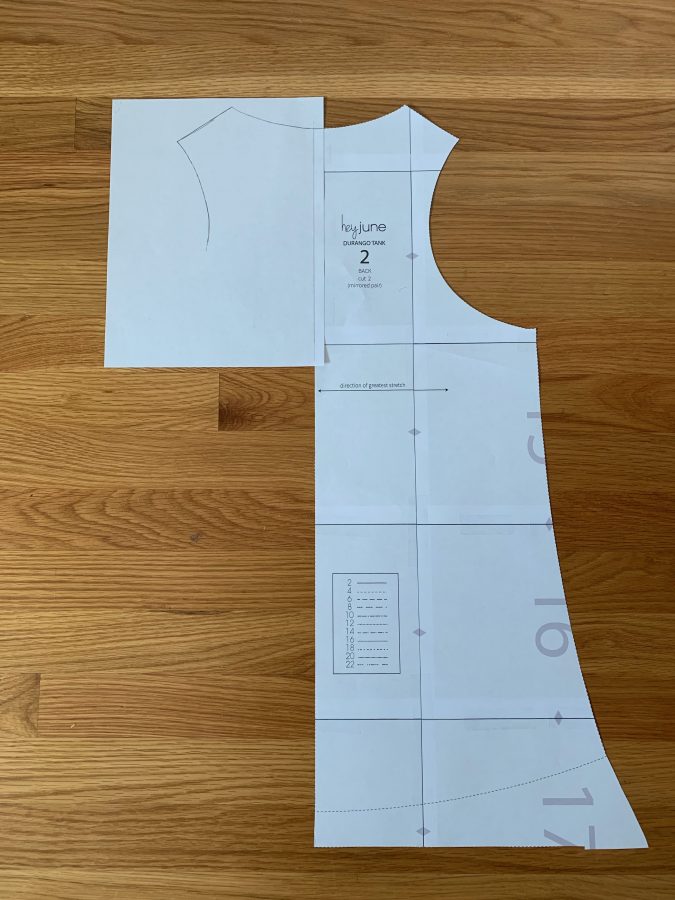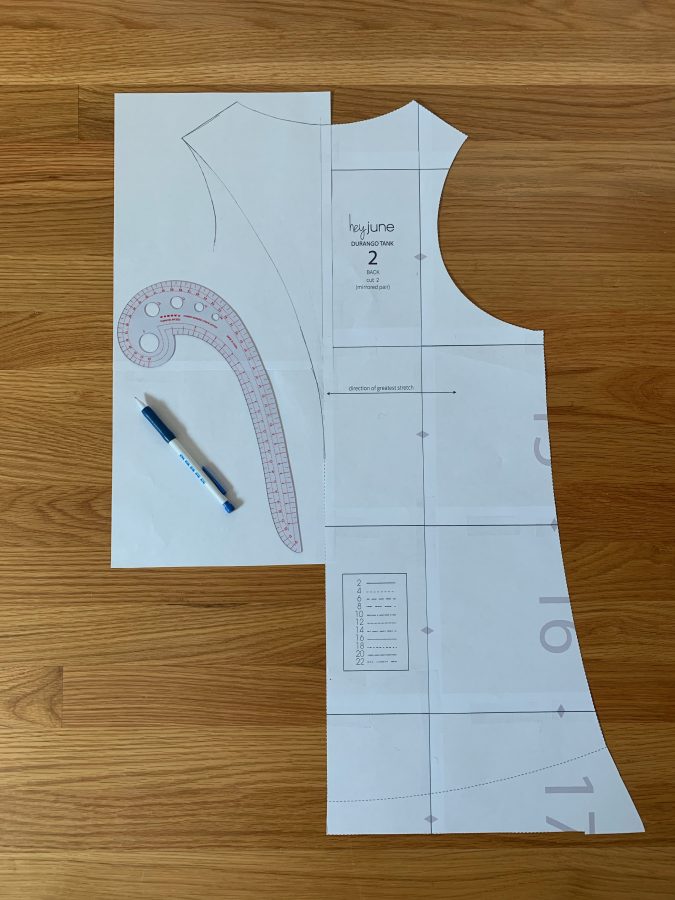 For the bottom of the back, I added 4" to the center back. You could add more length and alter the shape, depending on how you want your ties to look and if you plan to wear it un-tied.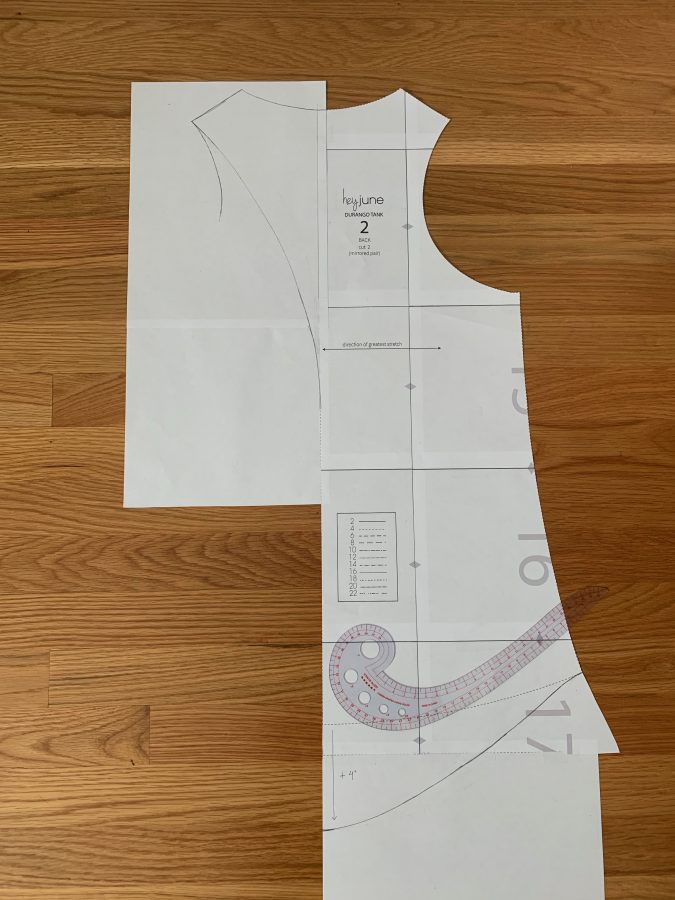 For the front, I removed a bit of the curved hem by bringing the center front up by just a ½ inch.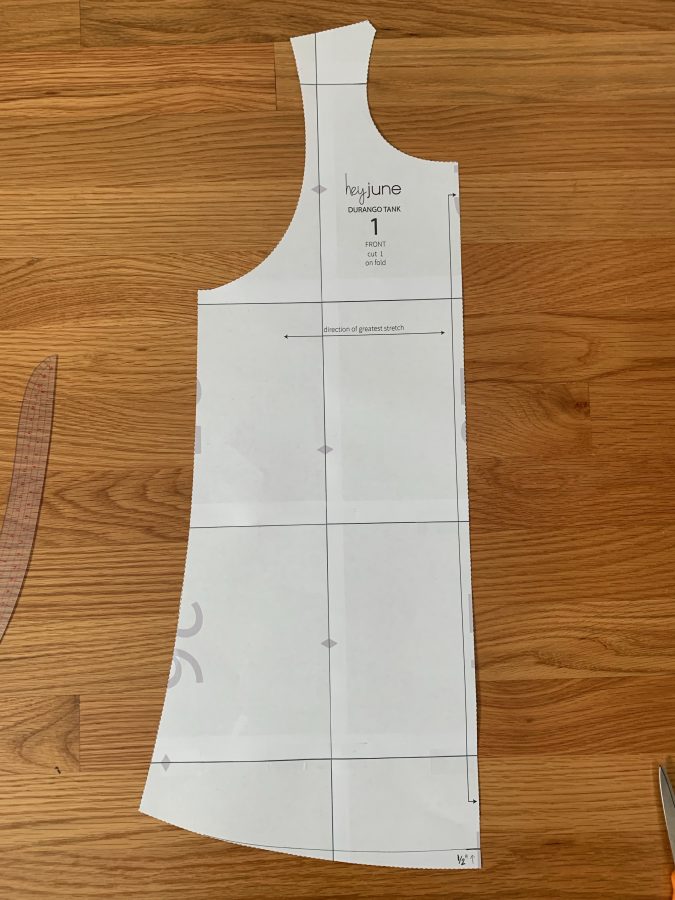 I then cut out two back pieces (mirrored), one front piece on the fold, and the neck band and armhole binding pieces.
To construct, I started by hemming the back pieces from shoulder to bottom. I then overlapped the back pieces using the neckline as a guide and basted them together around the back neckline within the seam allowance. From there, I could continue to construct per the pattern instructions.
This top was perfect for vacation, but it would also be great for the gym or for just hanging out in all summer long!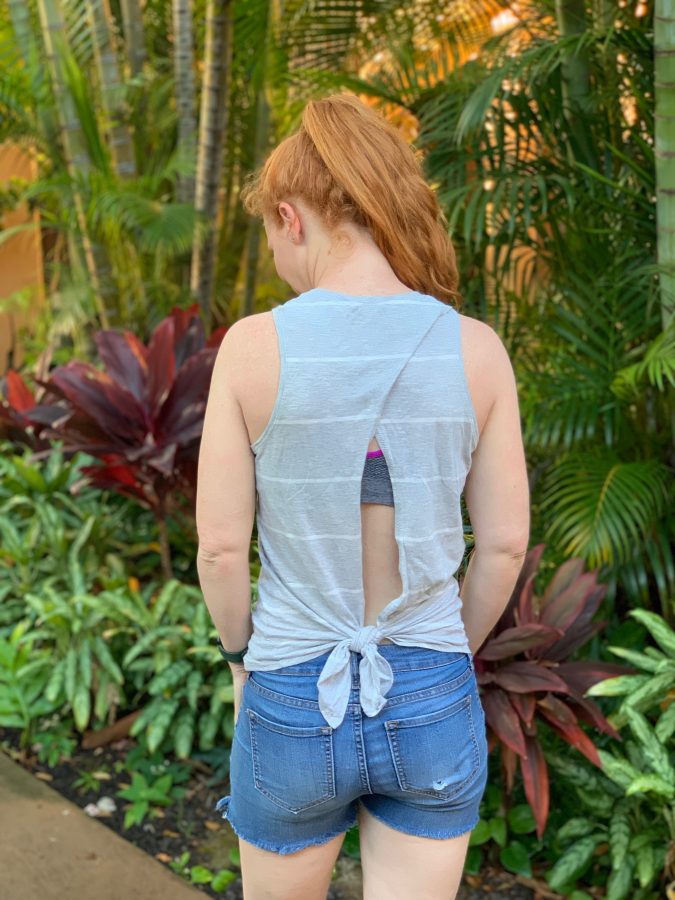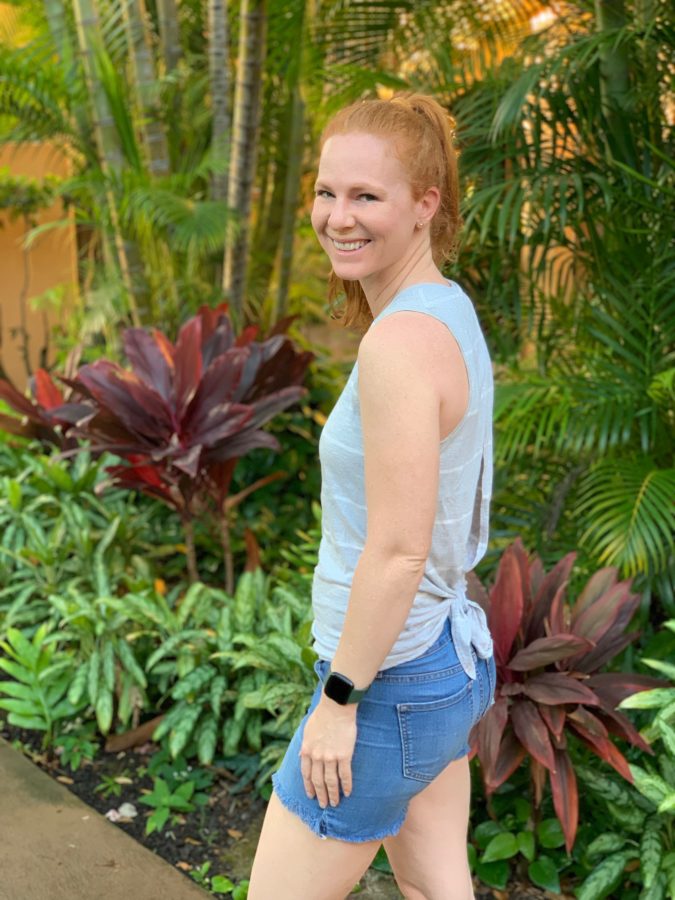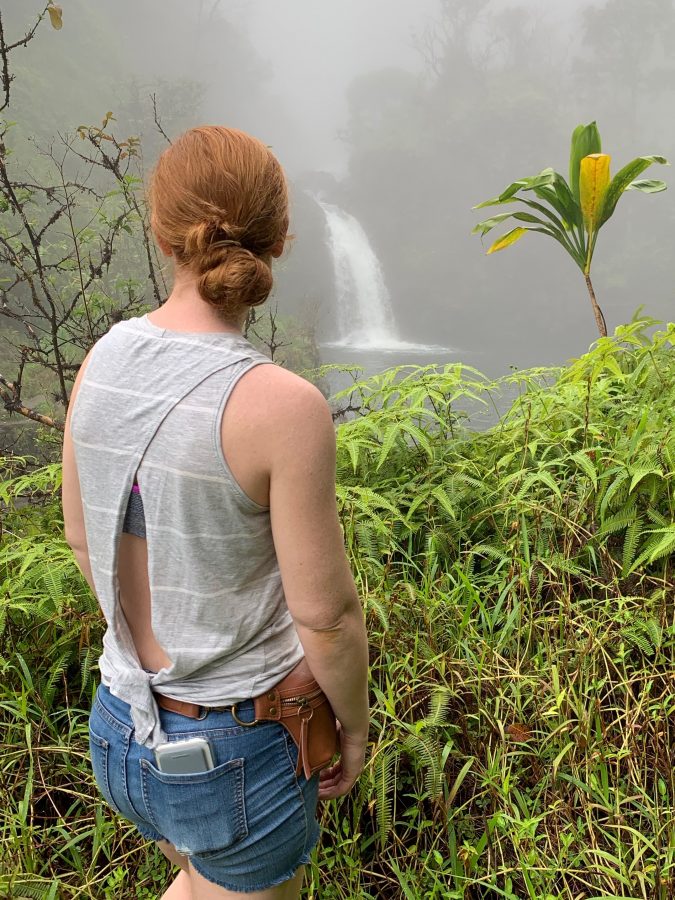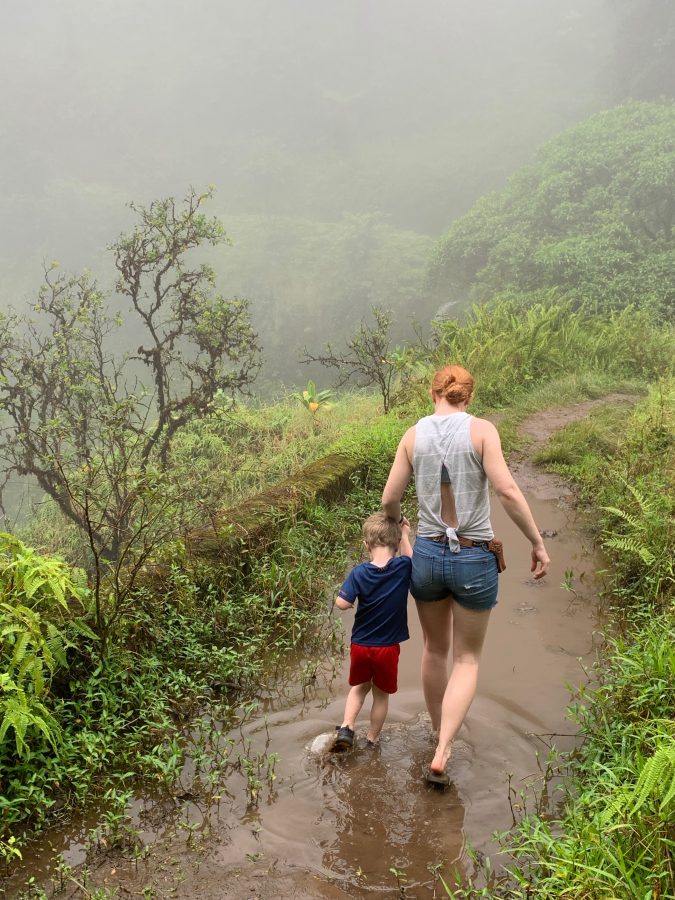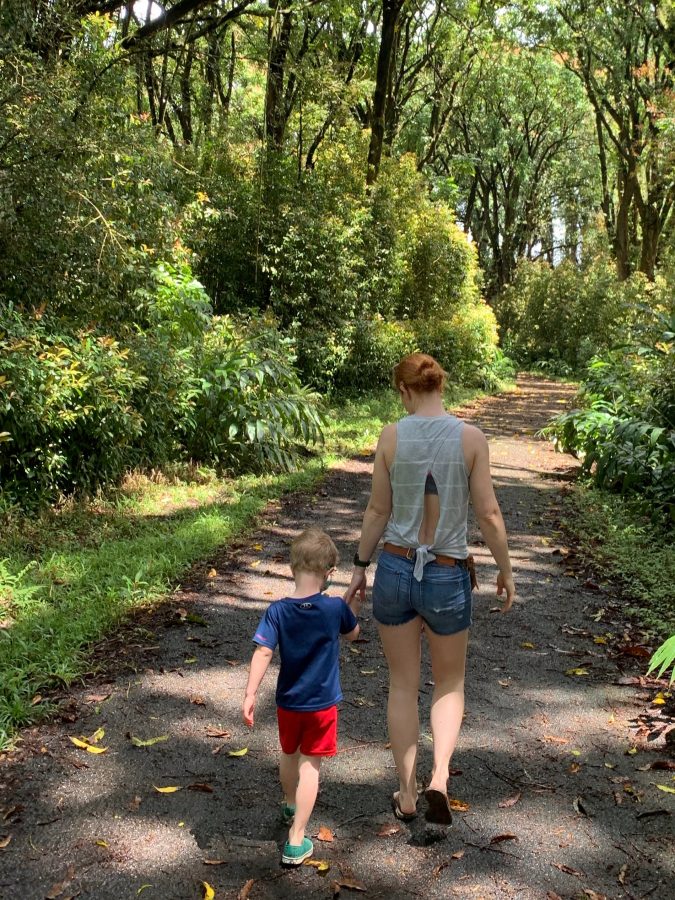 ---
Amazing as always, Patti! Thanks for sharing this cute hack and for your gorgeous pictures!