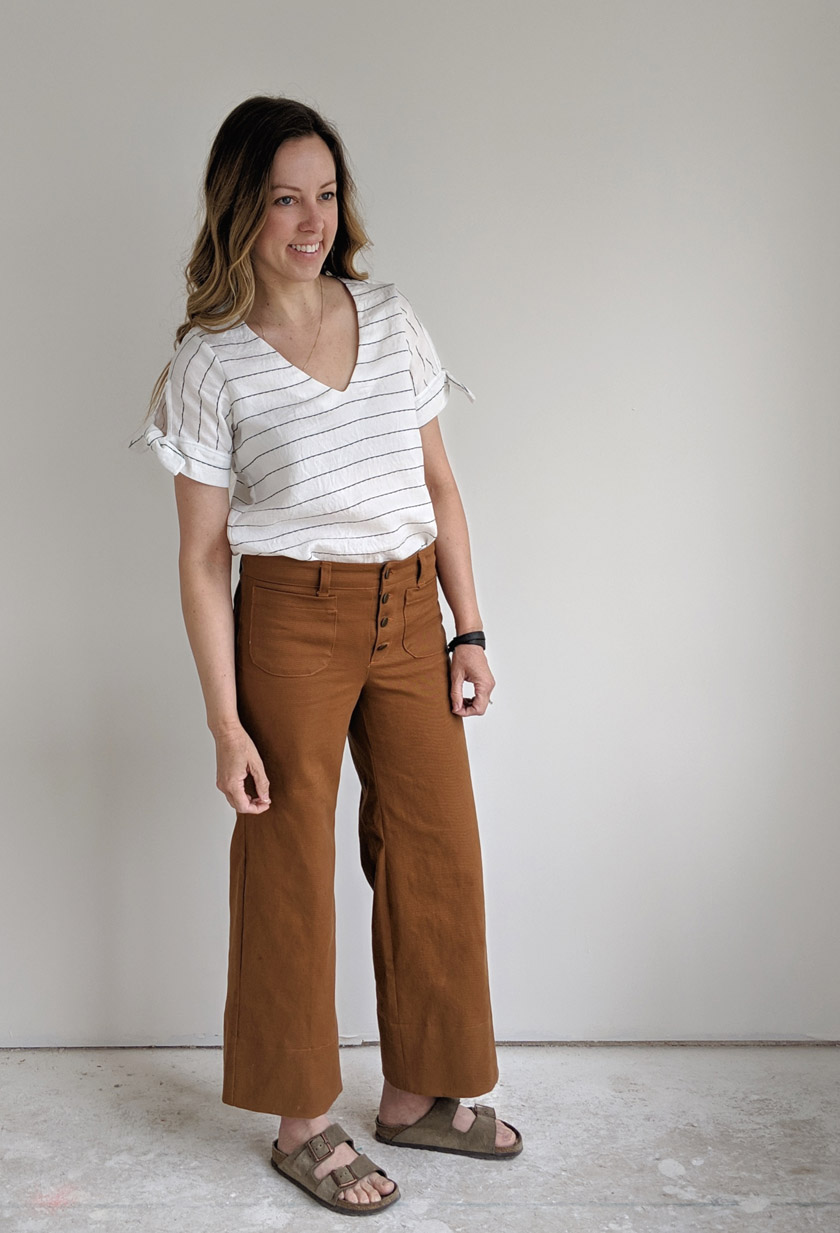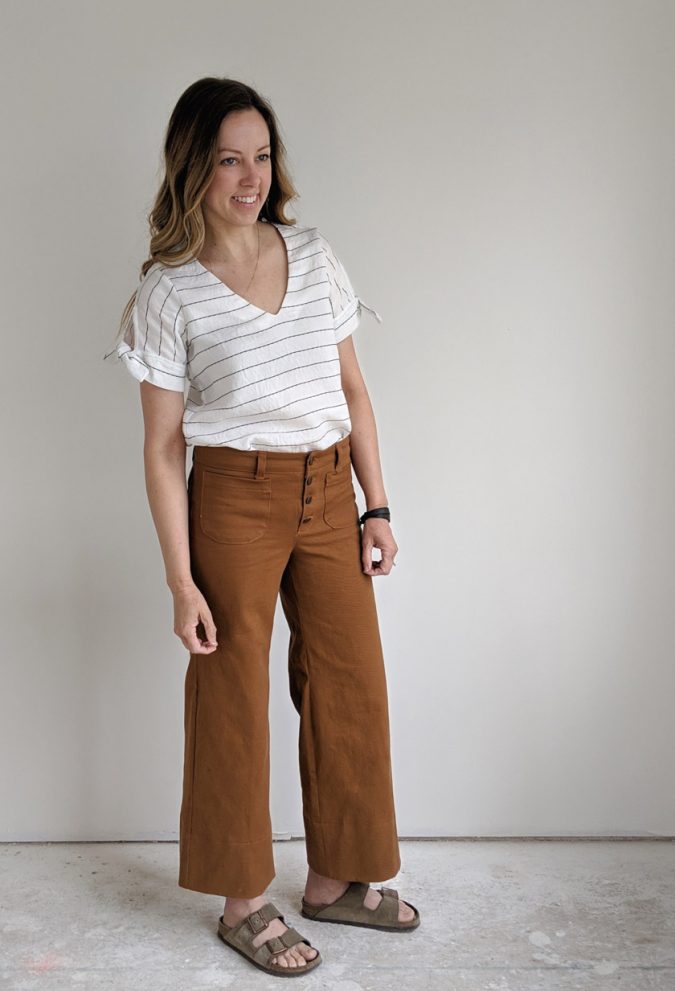 I'm so excited to introduce you to the newest Hey June pattern, the Lucerne Blouse!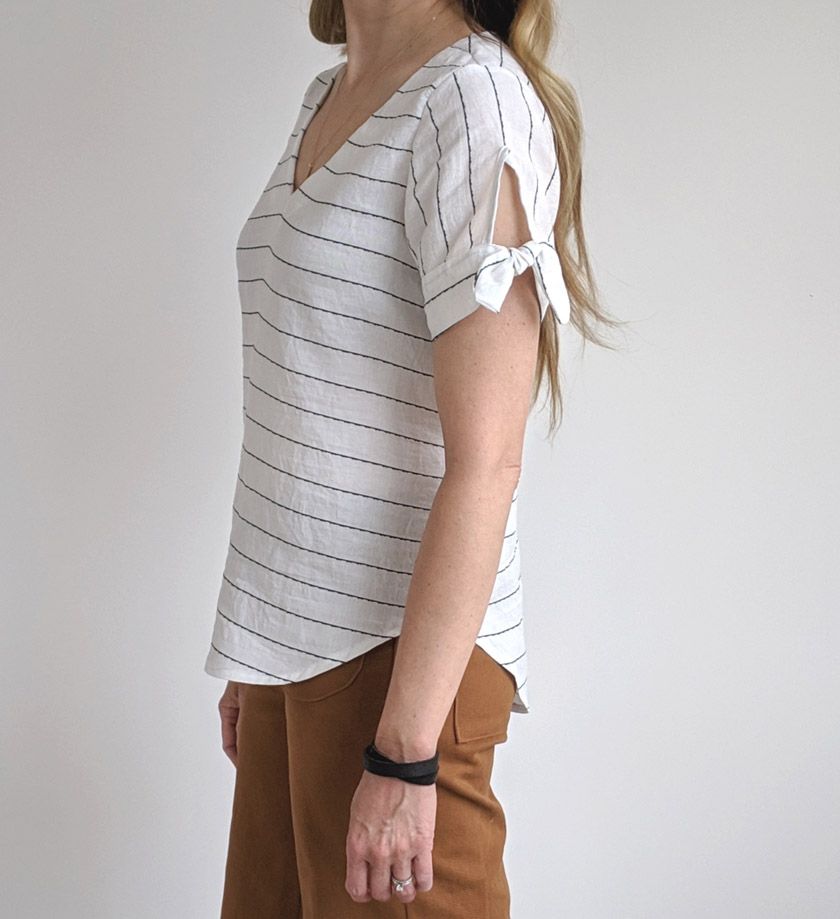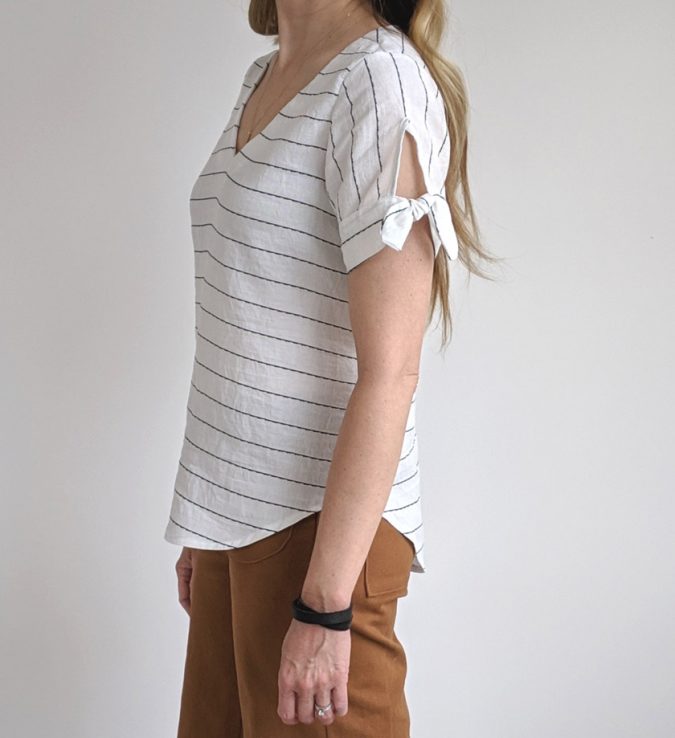 Lucerne is a relaxed fit woven blouse meant for very lightweight and drapey fabrics. It features a shaped body and curved shirt tail hem with options for a faced v-neck or scoop neckline.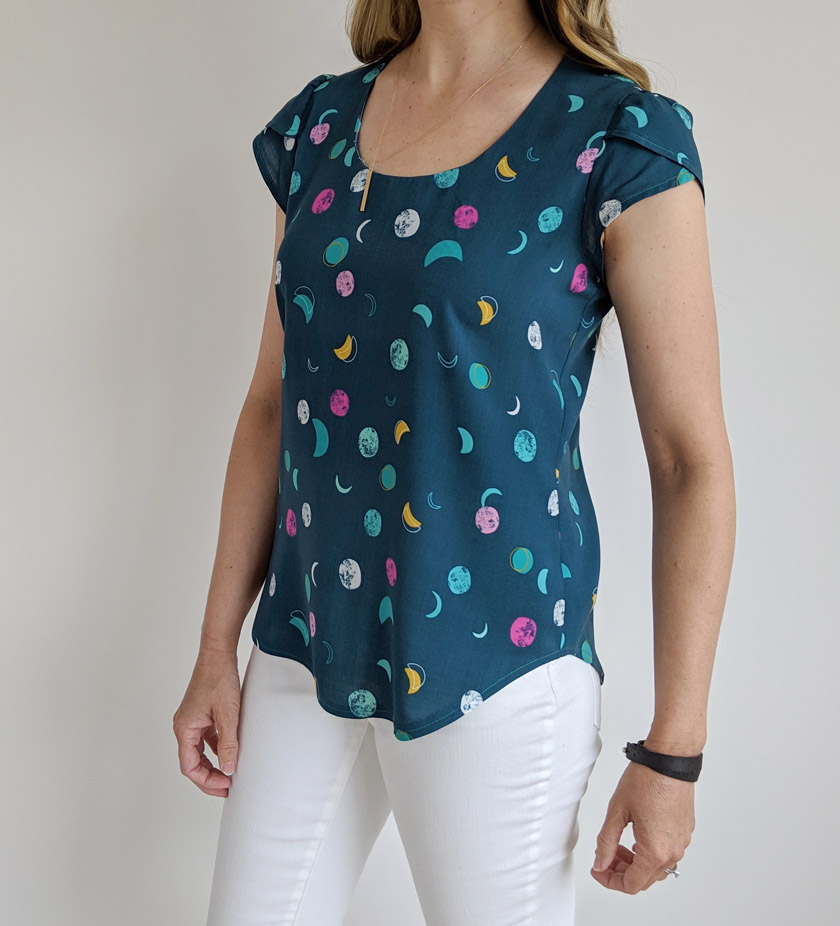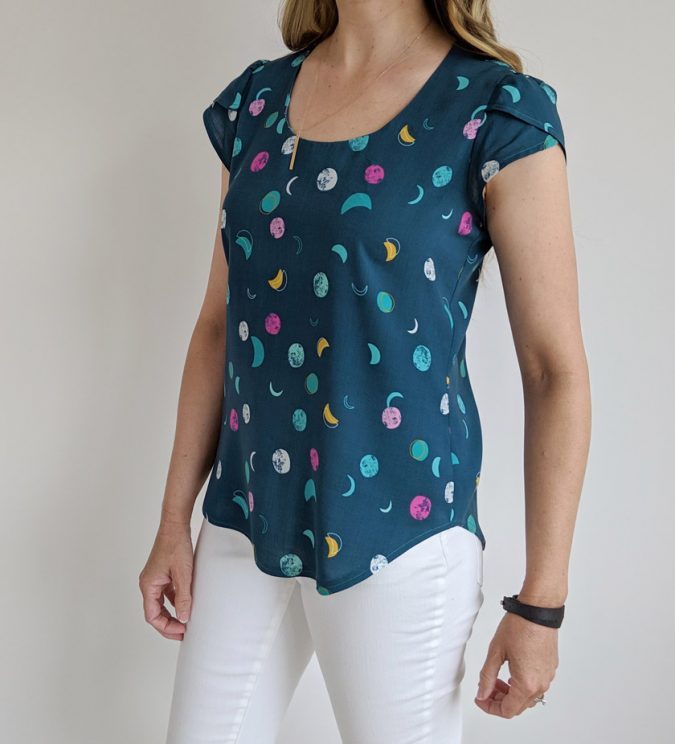 The biggest show stealers on the Lucerne are the sleeves! Choose from a delicate and feminine petal style sleeve or a cute tie.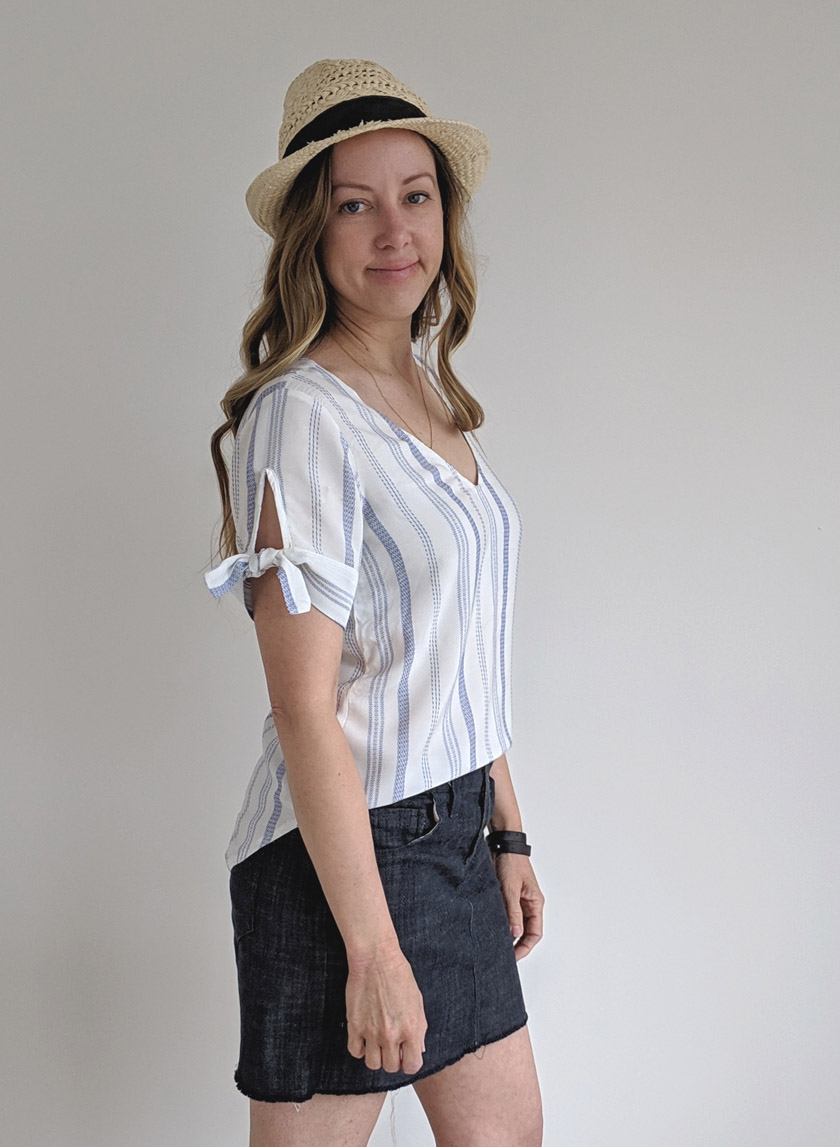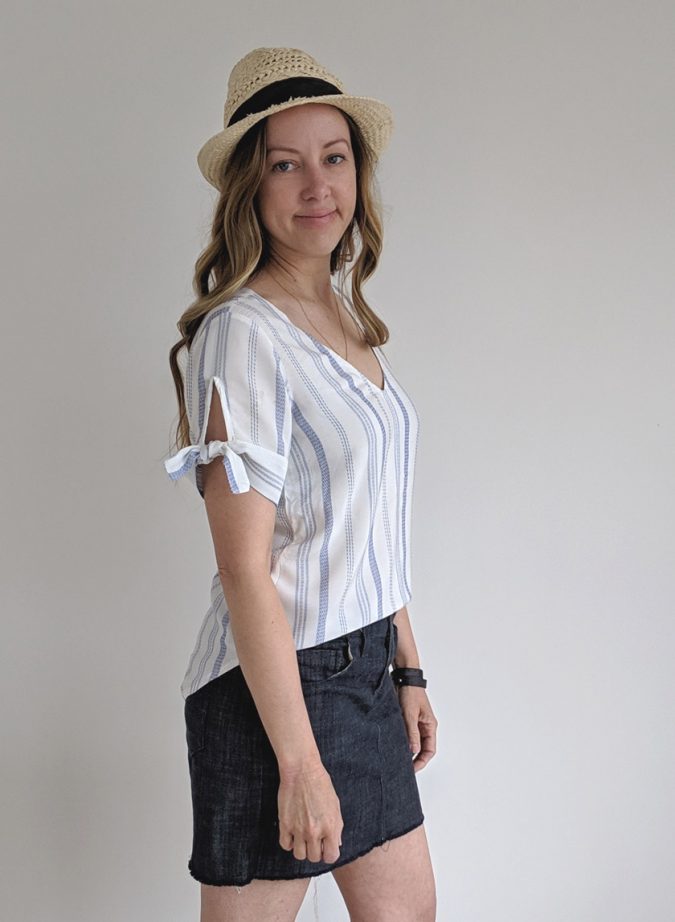 Depending on the fabric and styling, the Lucerne can be worn almost anywhere! I designed this blouse after getting ready for a girls' night out and realizing I didn't have any simple blouses. I wanted something just a little nicer than I would wear at home, but not so fancy that I felt awkward or uncomfortable at a casual dinner. The Lucerne fills in that casual/dressed up vibe that my closet was lacking!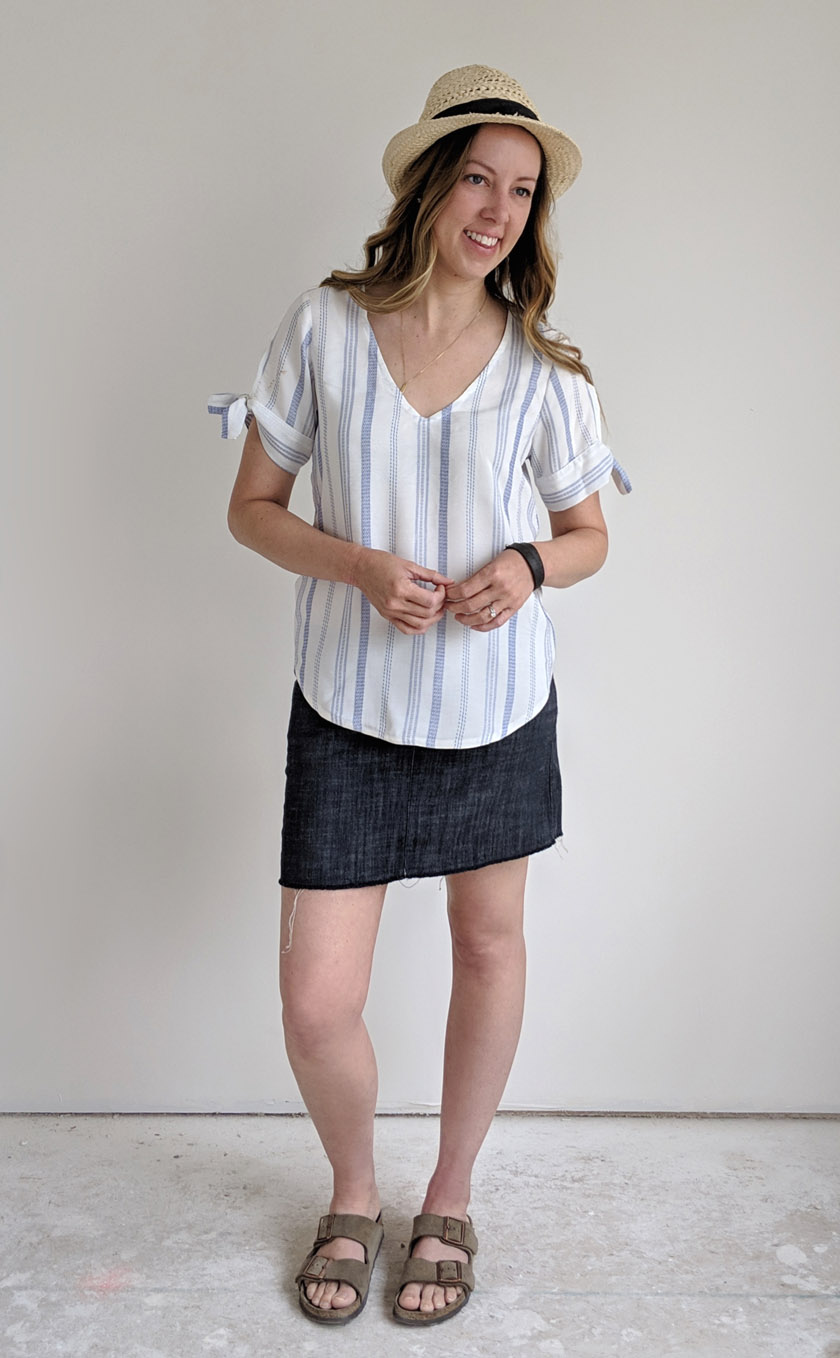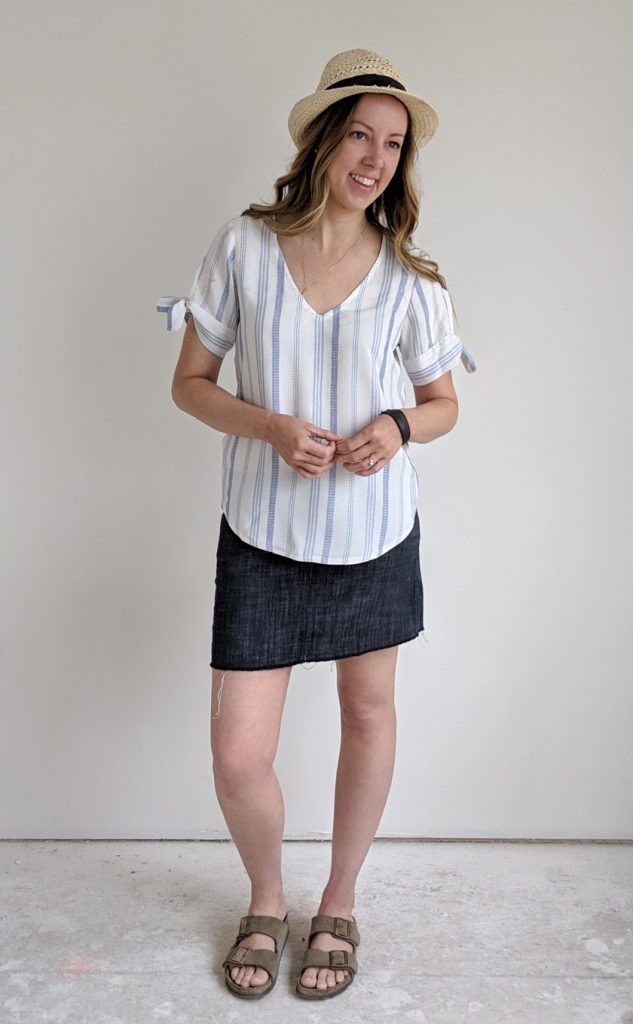 I've styled the three samples shown here very differently to give you an idea of how versatile this pattern can be.
First up is what I'm calling "office friendly", but it's also perfect for a nicer weekend look.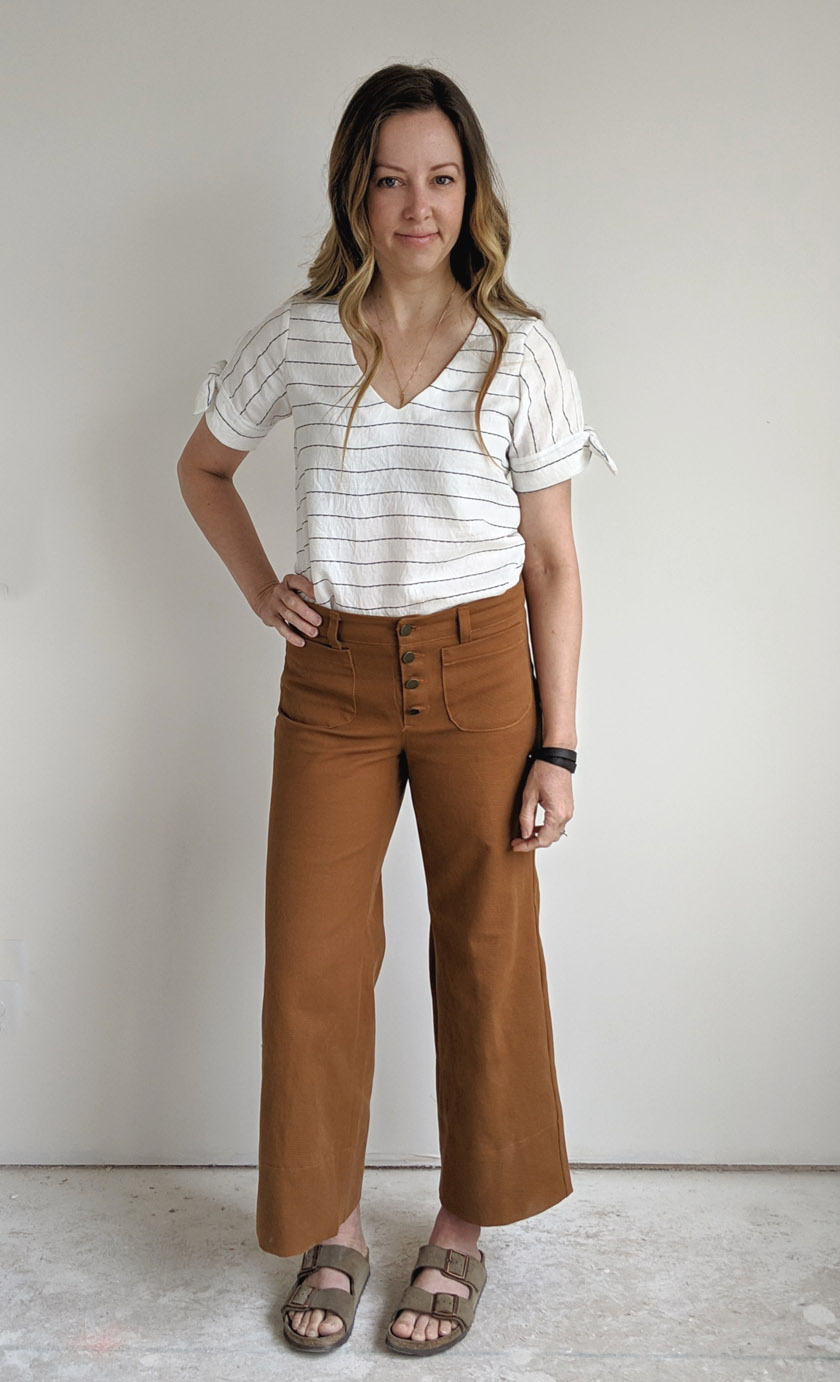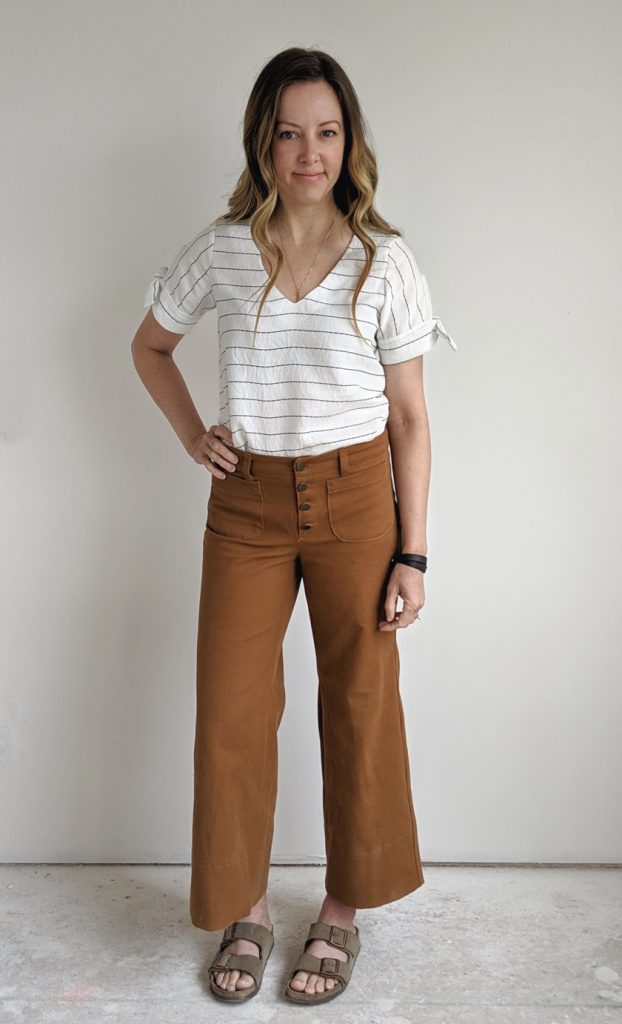 This top has a linen feel and is less drapey than the others. I love it tucked into trousers!
Next up is an outfit perfect for a girls' night out or brunch – anywhere where you want to look like you tried, but not too hard 😉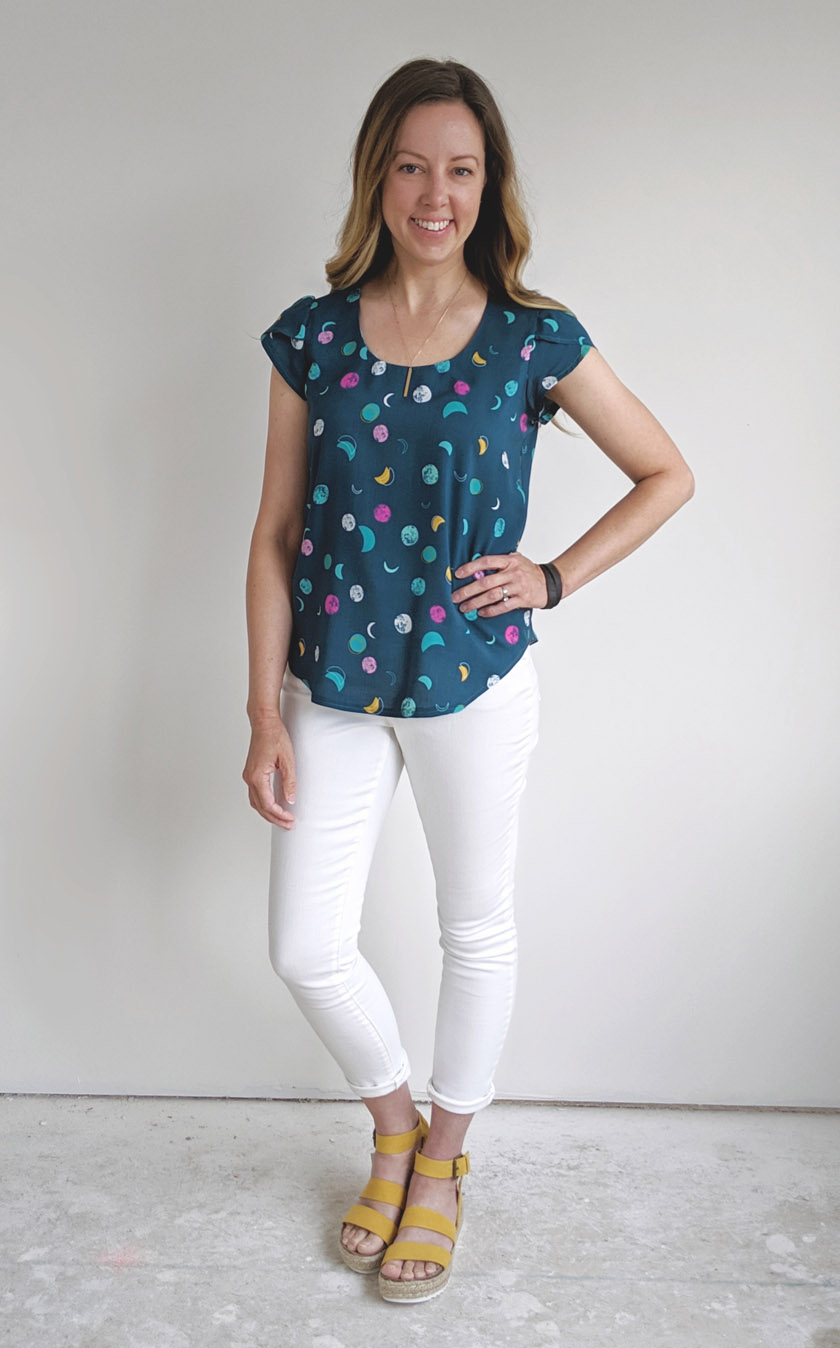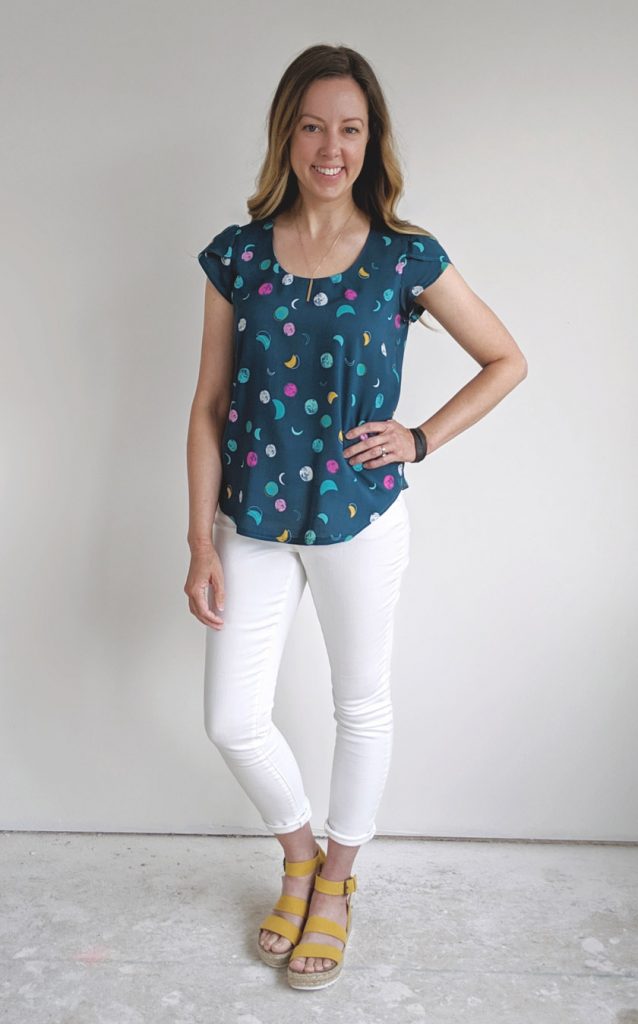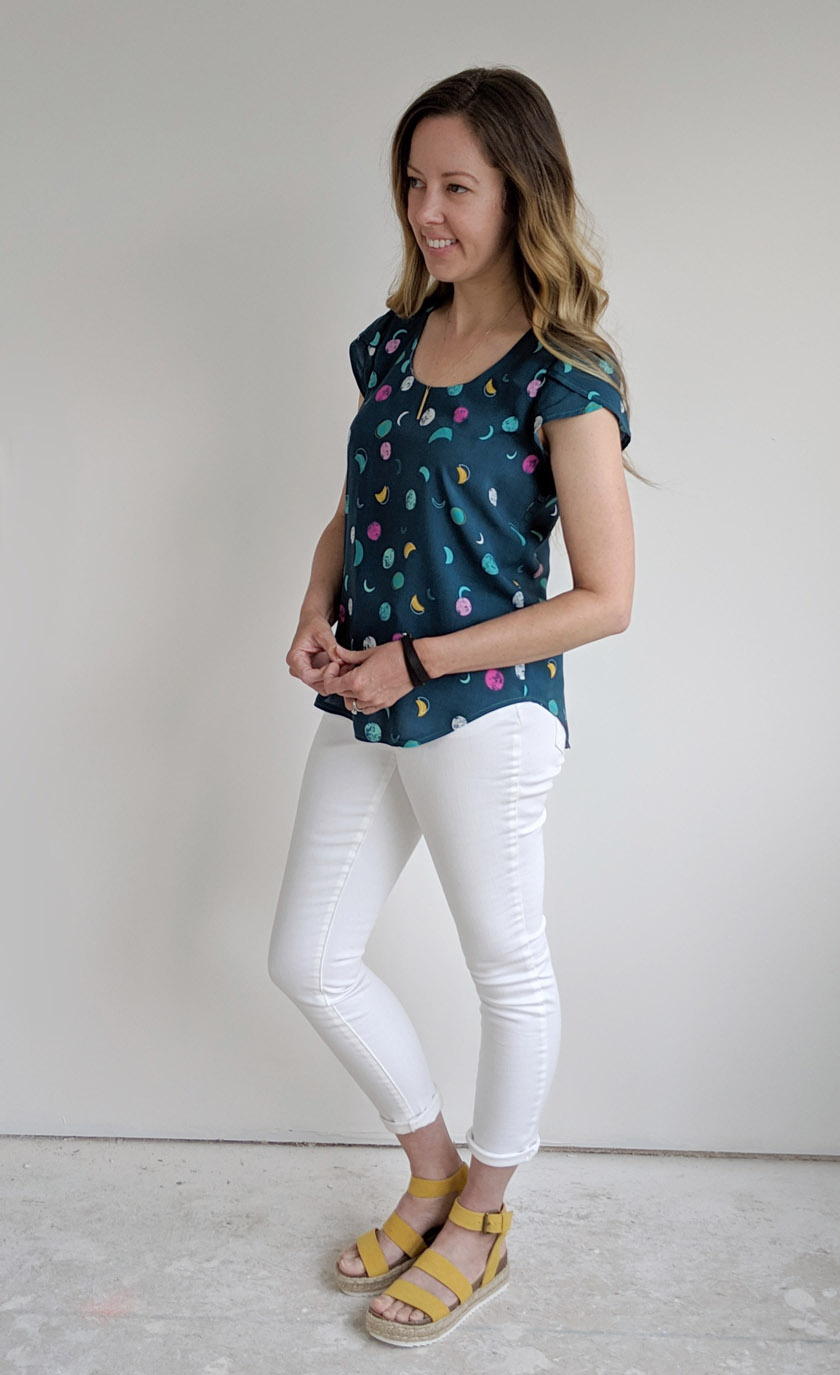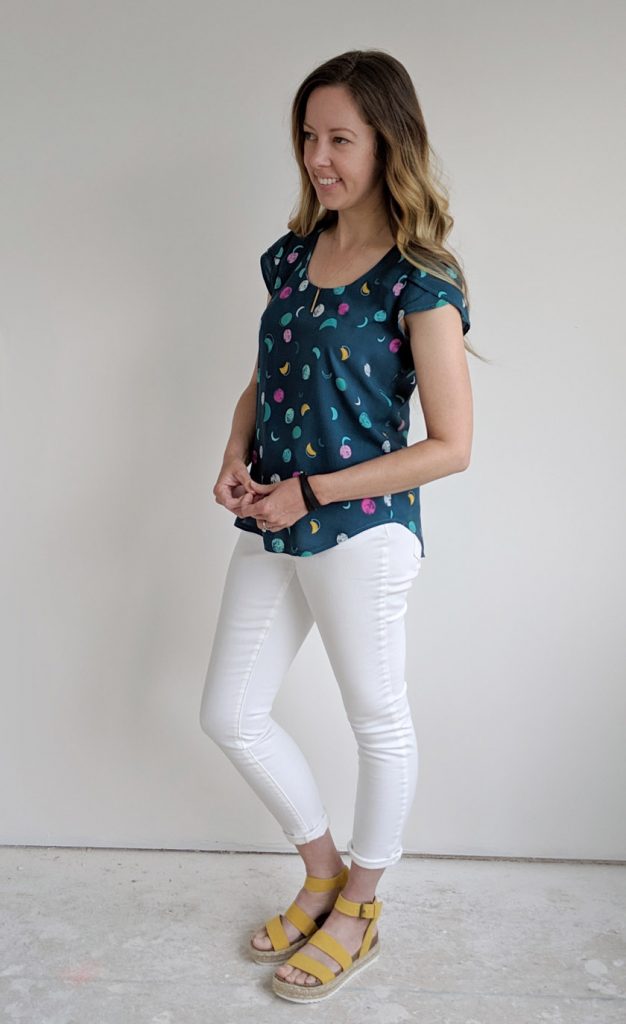 This top is a rayon challis and it is the perfect substrate for the Lucerne!
Finally I have a fun beachy or vacation look! I think the tie sleeves and v-neck look especially great for this vibe.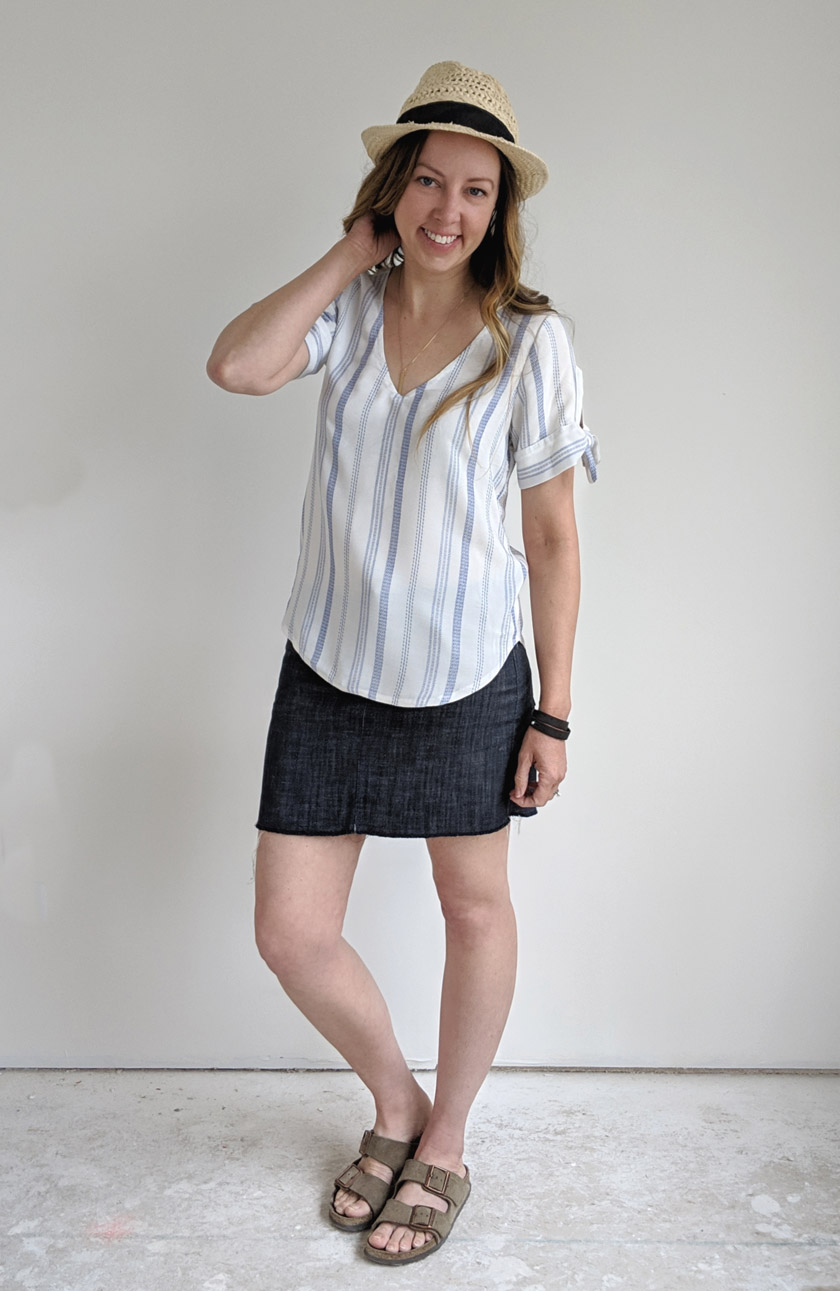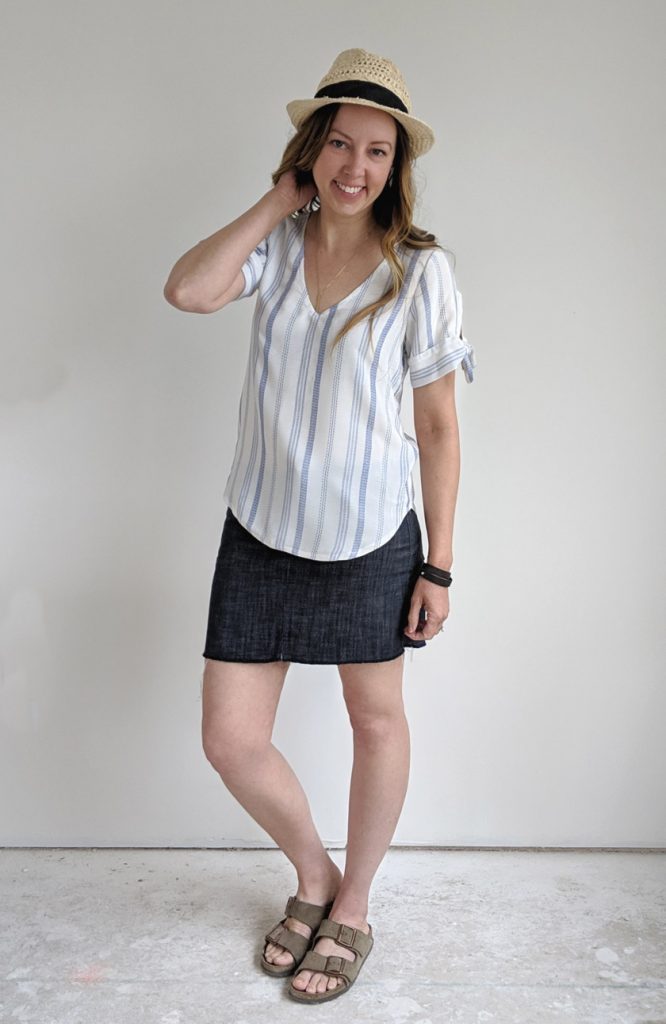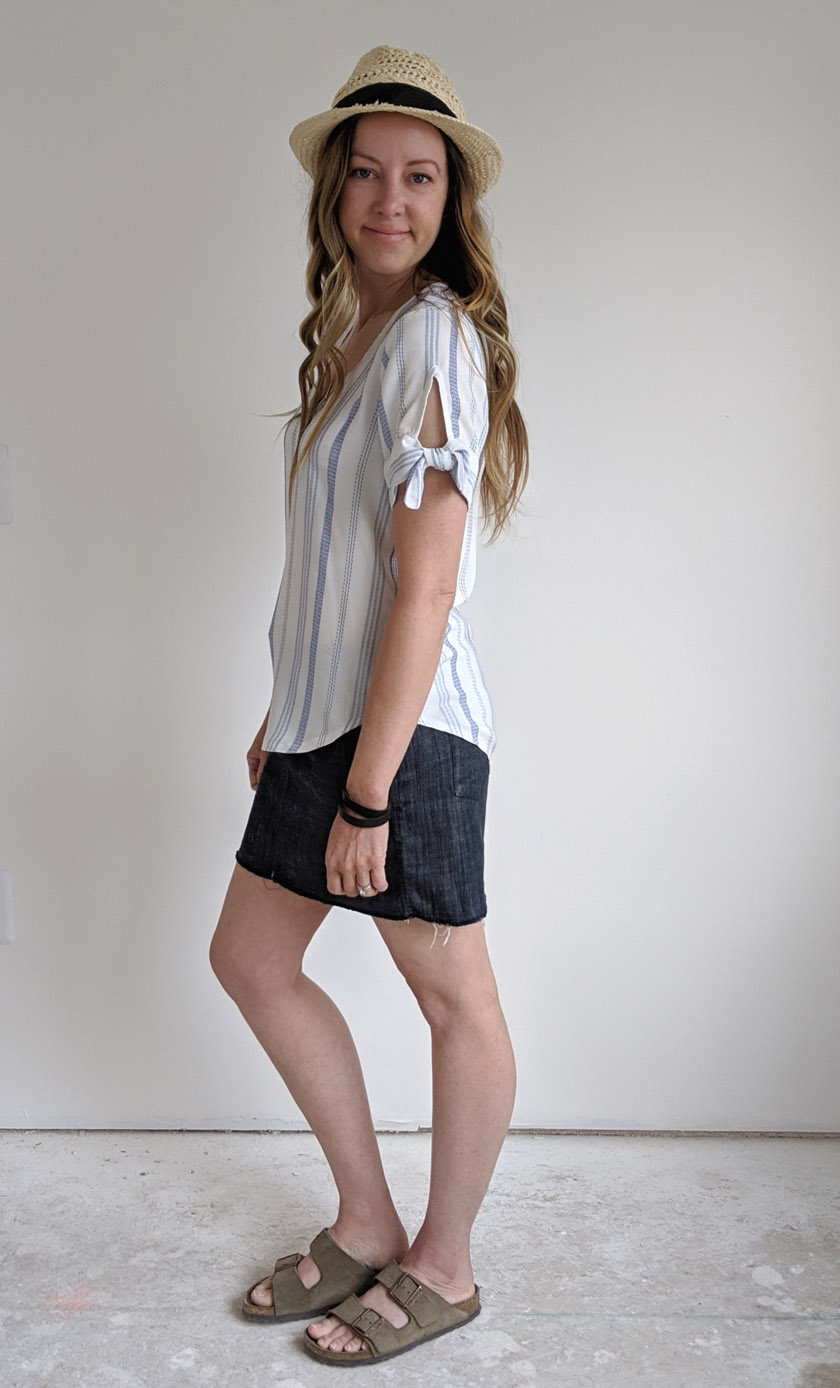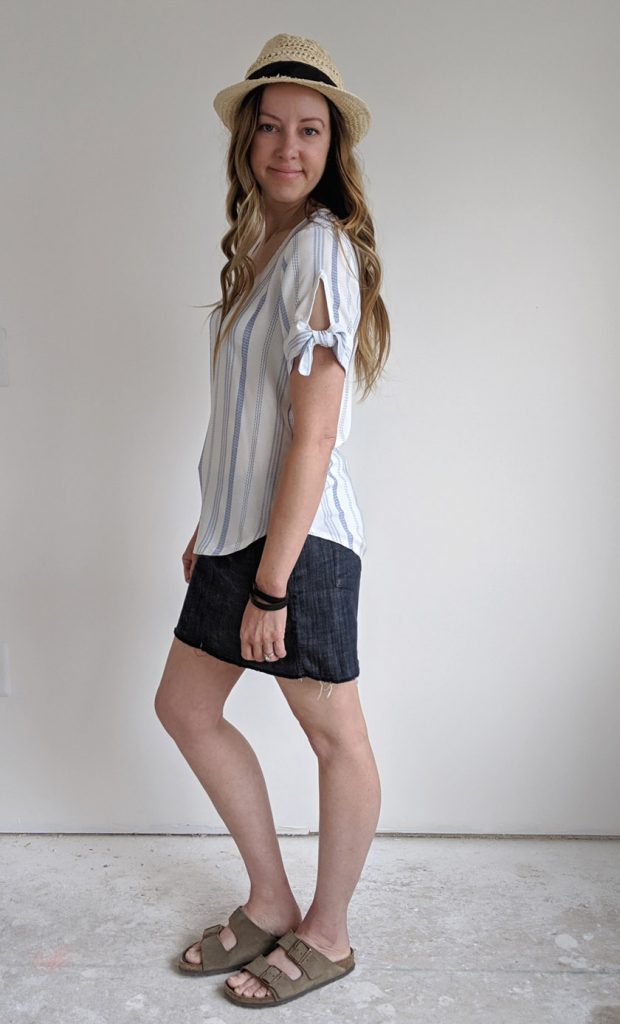 The Lucerne Blouse is available today as a pdf pattern in the shop! Which view do you like best?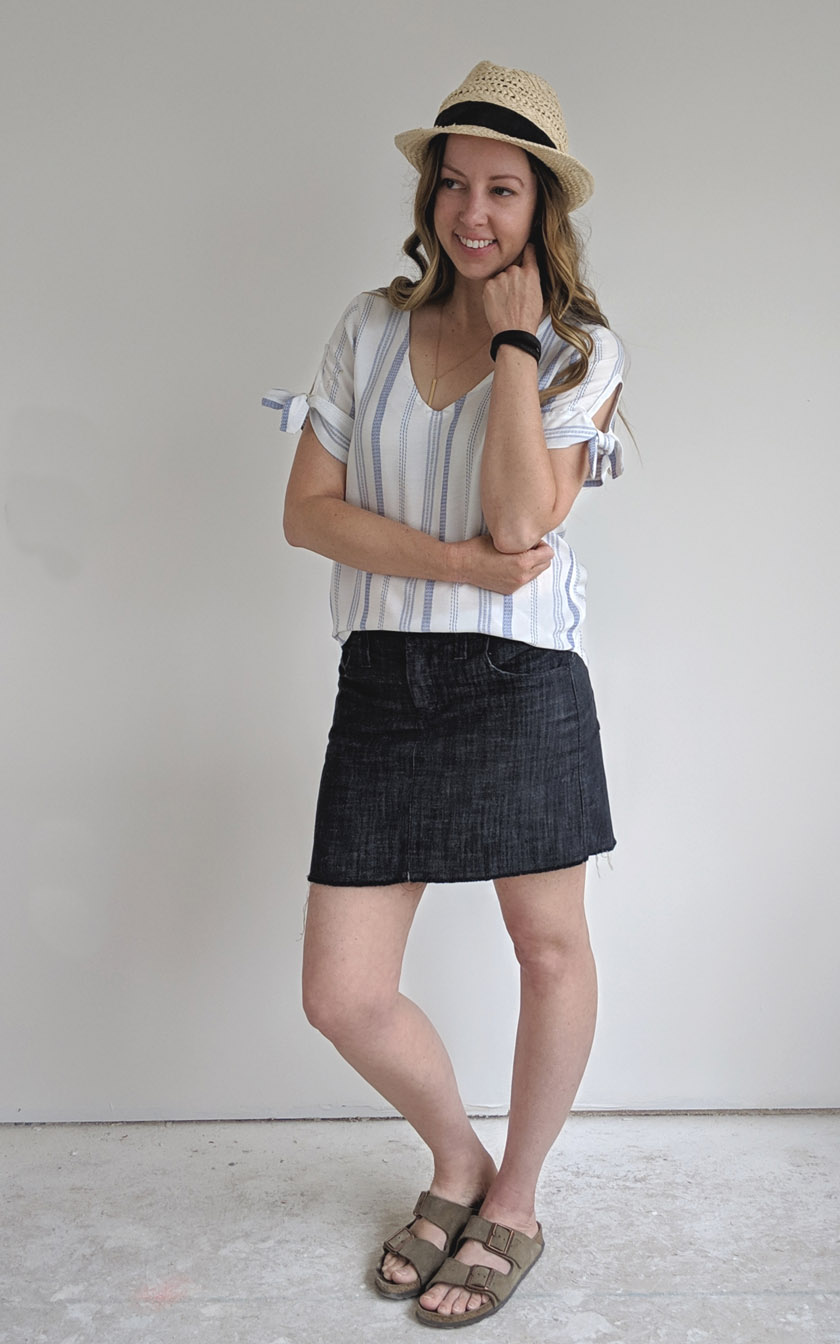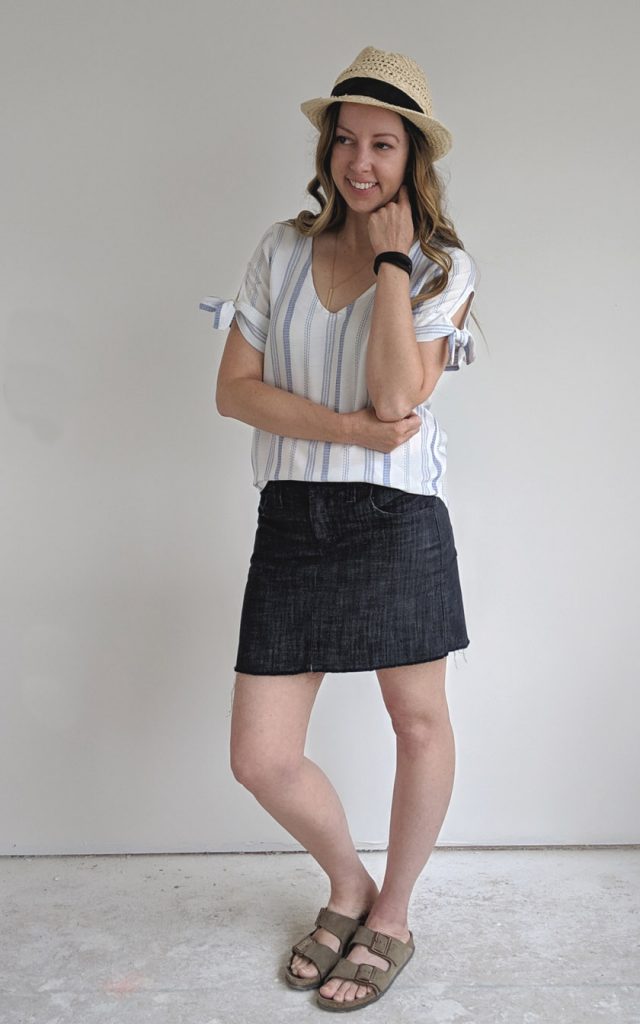 PS: The Lucerne Blouse's sleeves are interchangeable with both the Amalfi Dress and the Phoenix Blouse! That means you can use any sleeve from any of those patterns for all 3!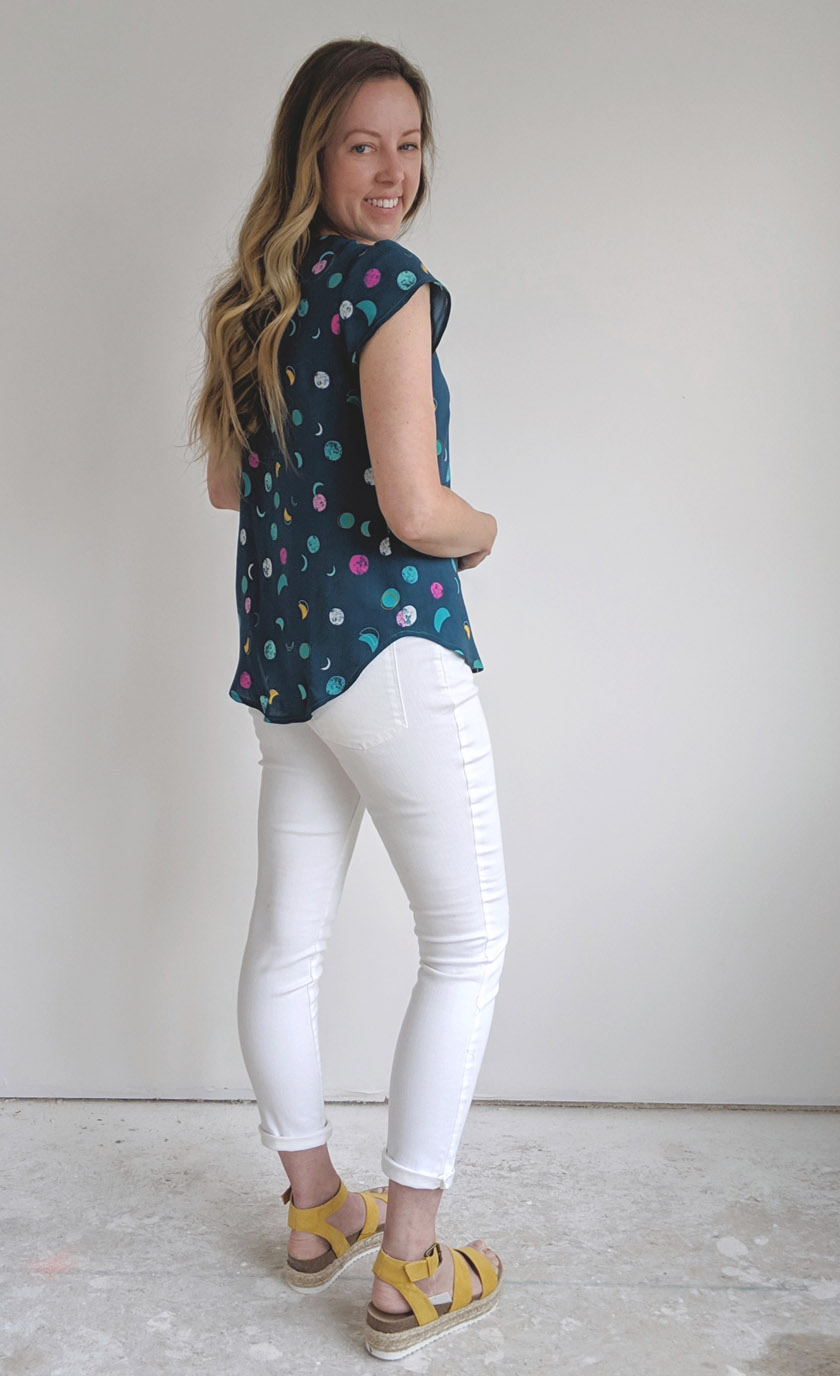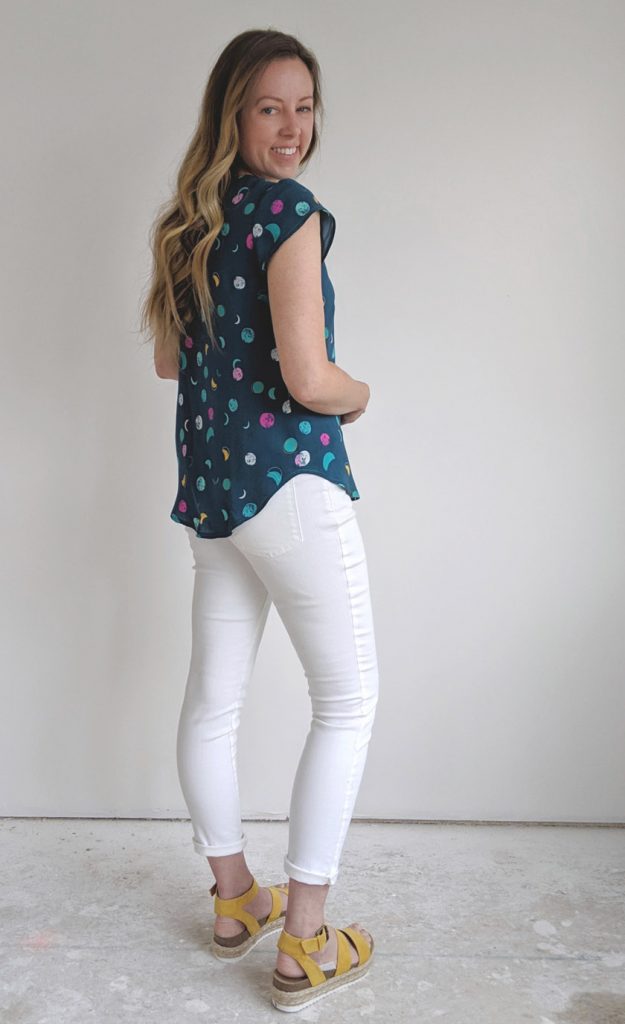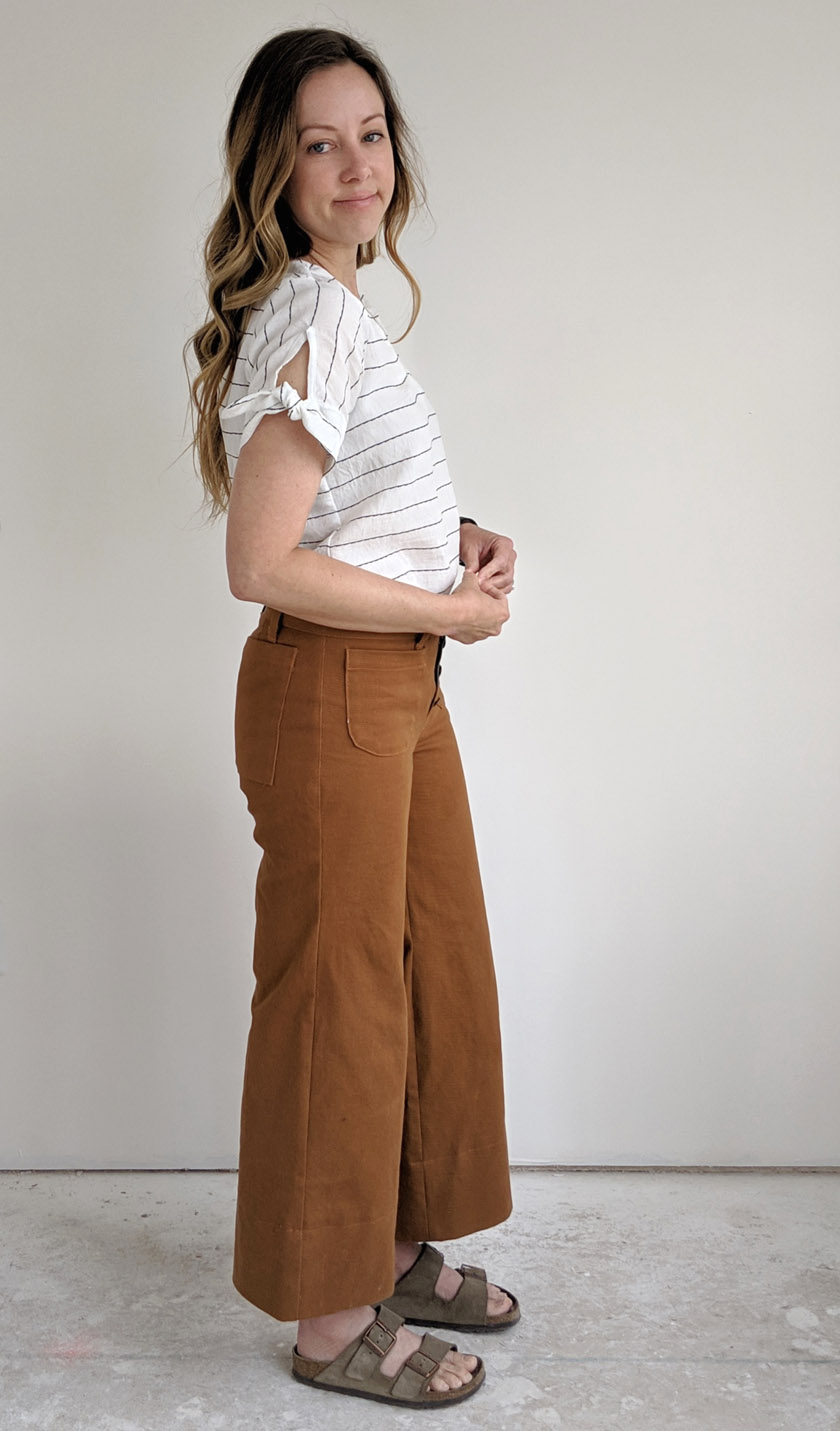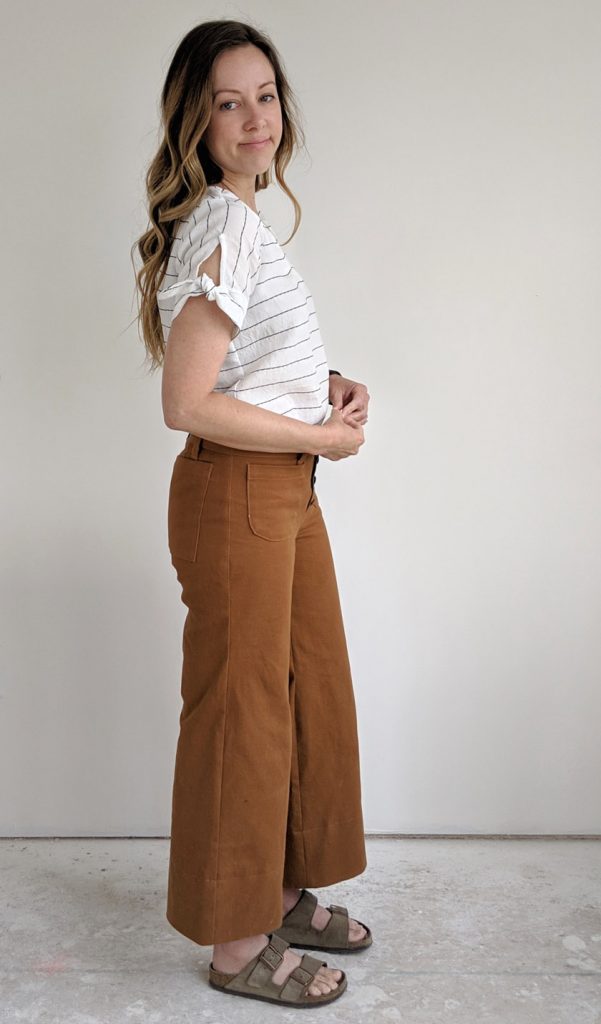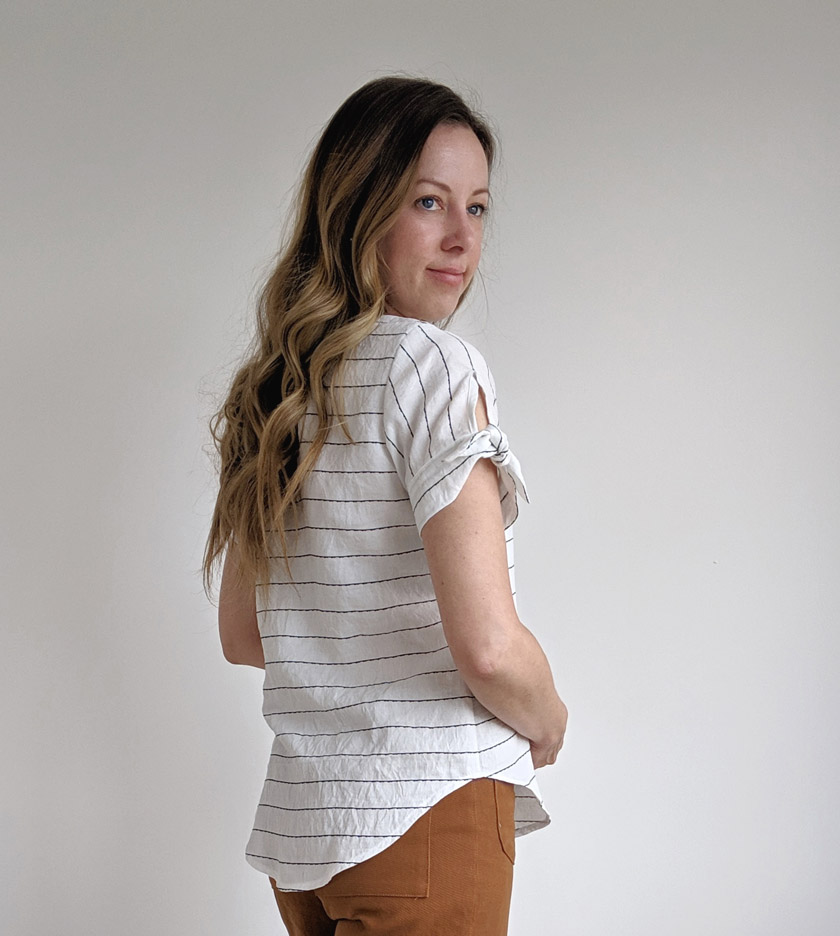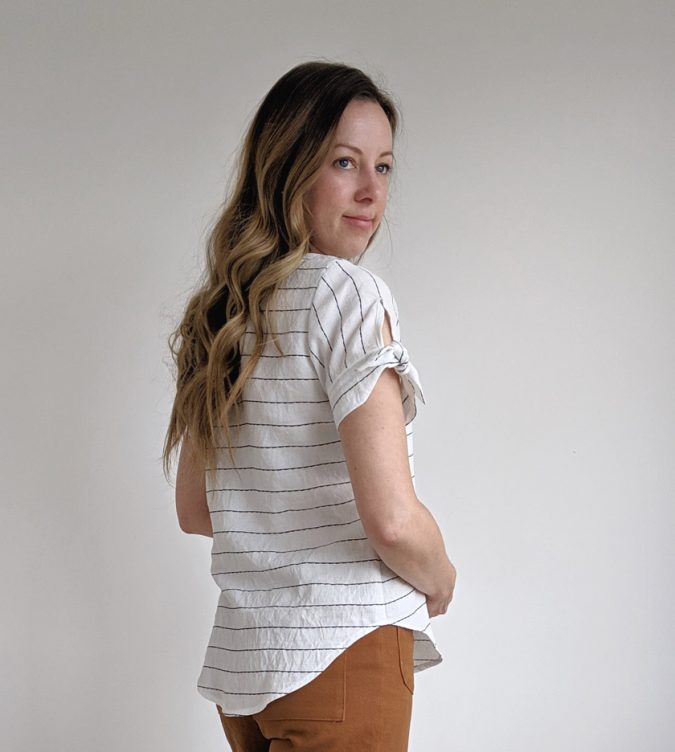 All shirt fabric from Harts Fabrics. Camel pants are the Kendrick Overalls without the straps and an added button fly in bull denim from Blackbird Fabrics. Skirt is the Sandbridge Skirt. White jeans and espadrilles from Target.
Be sure to check out the round up of Lucerne Blouses made by our amazing testers!