Here it is! The round up of all the testers' beautiful Lucerne Blouses! They did such an amazing job. Enjoy!
Abbey is kicking it off with her pretty print blouse, and she's pregnant too! She found that the extra room through the body and drapey fabric meant she didn't have to make adjustments, though it will alter the fit a bit. The good news is that adjustments are very easy on this type of top if you're farther along. Just slash and spread the hem and lengthen it for more belly room!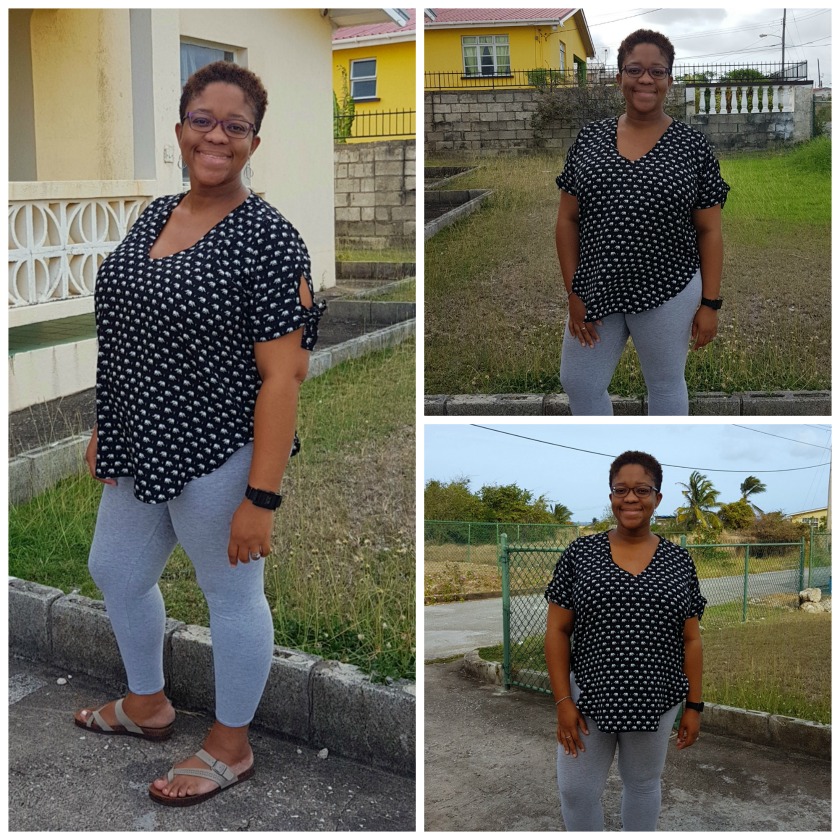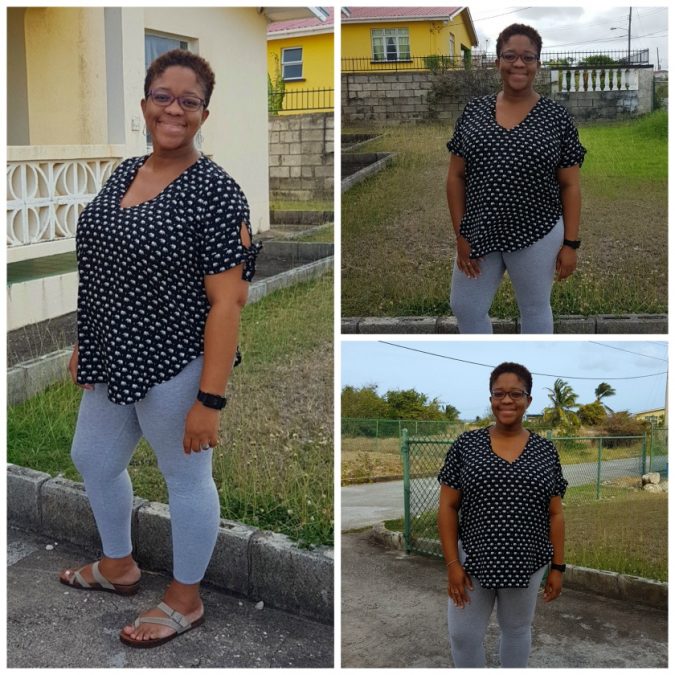 Andreia added a little drama to her Lucerne by adding extra long ties and I am here for it!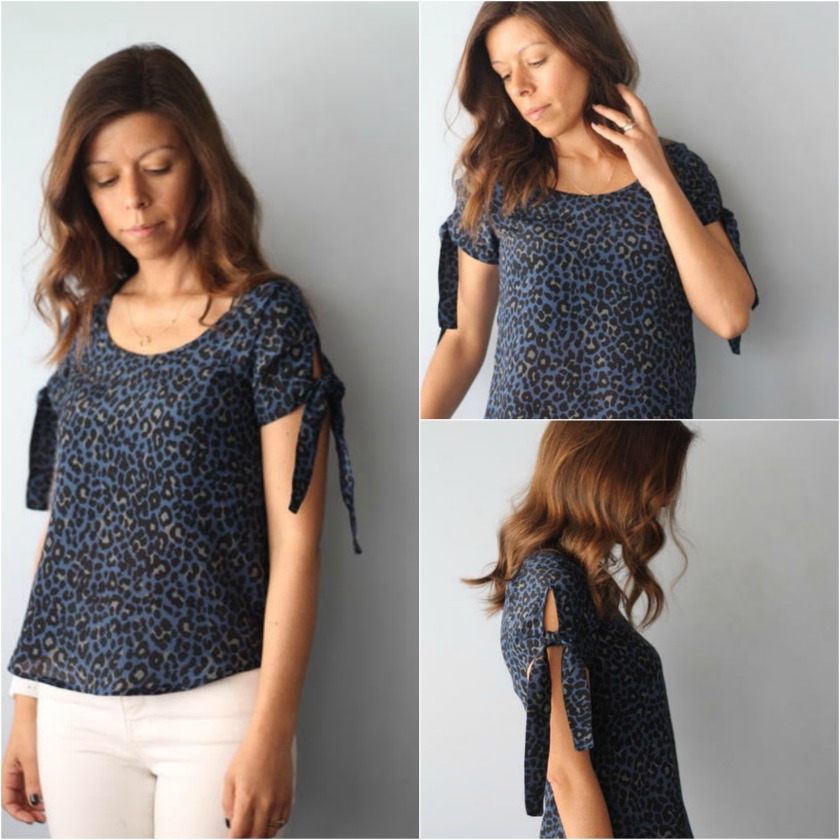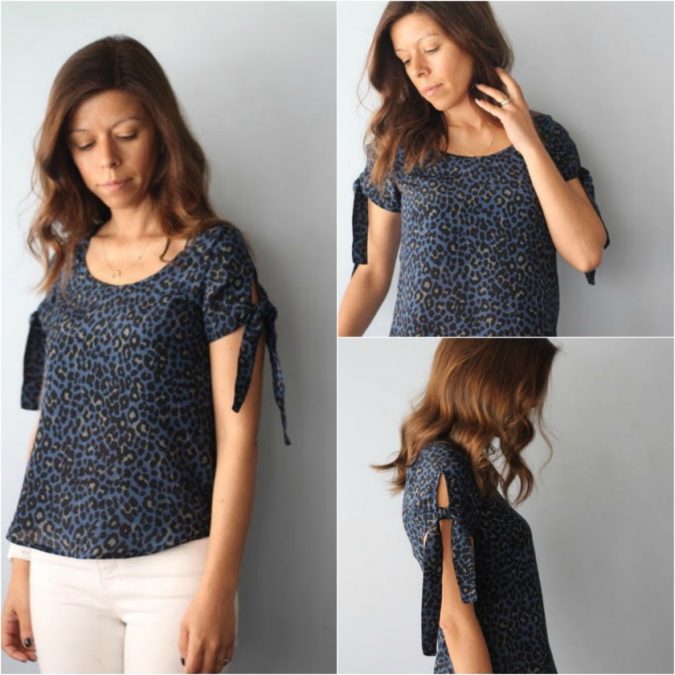 Amy used stripes for her petal sleeve blouse and I love the effect! I couldn't resist some shots of her pretty ink and sweet puppers too!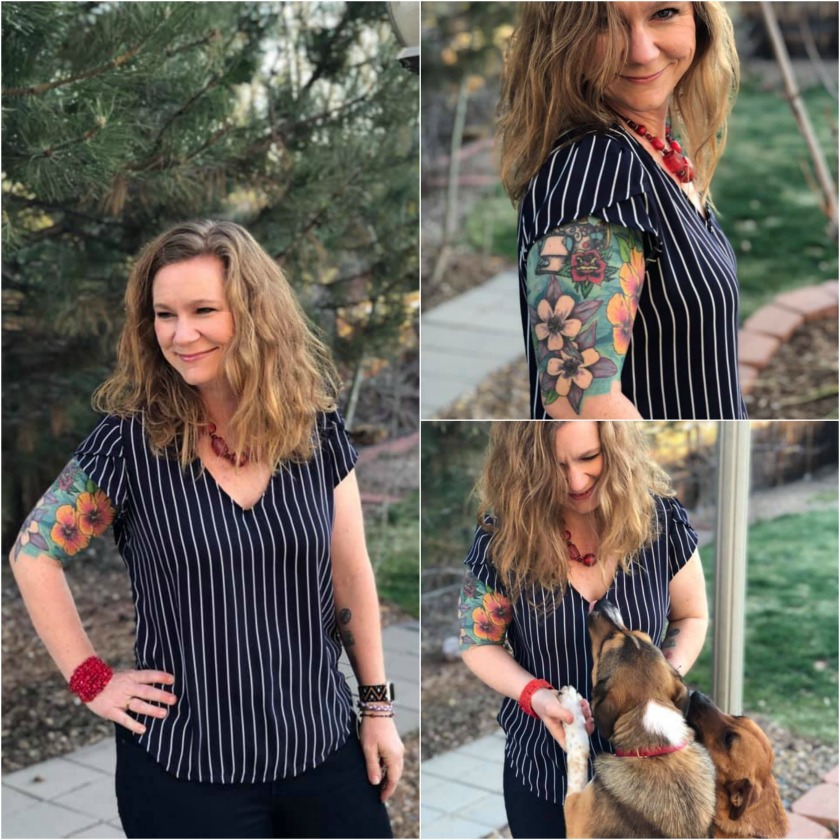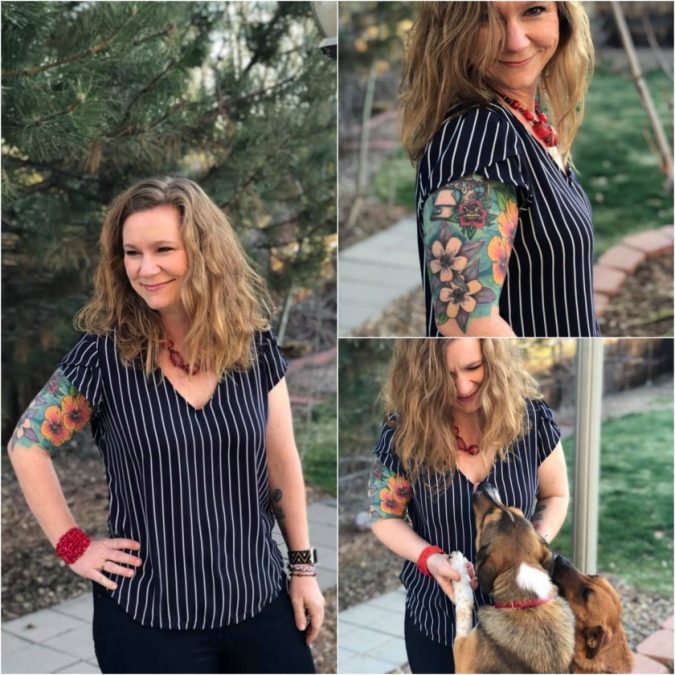 Beth always makes the most lovely garments and this was no exception! I love her soft floral feminine Lucerne!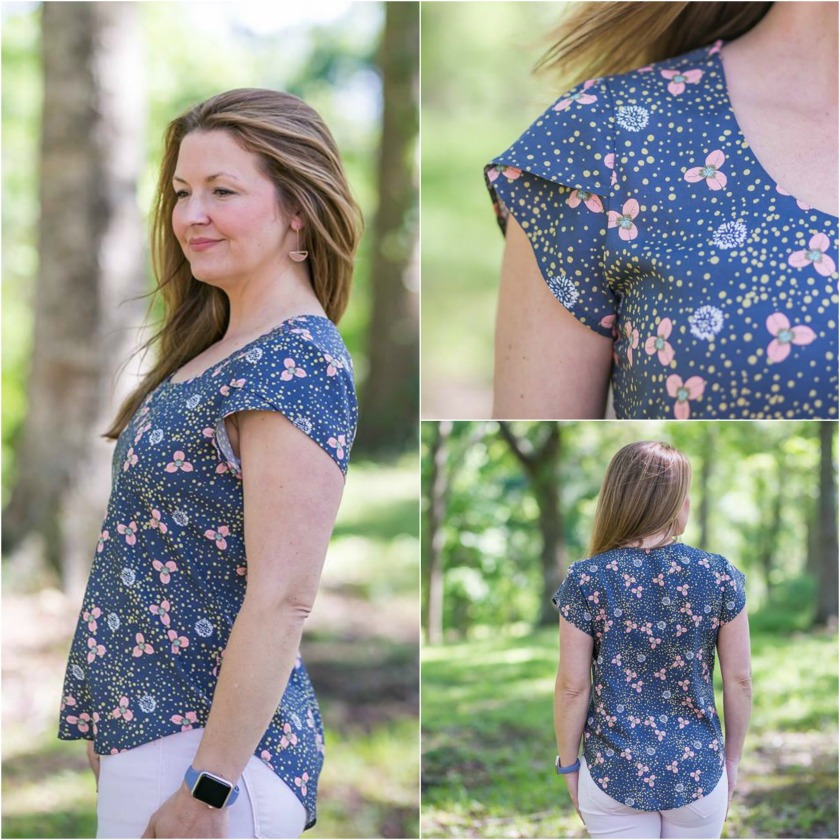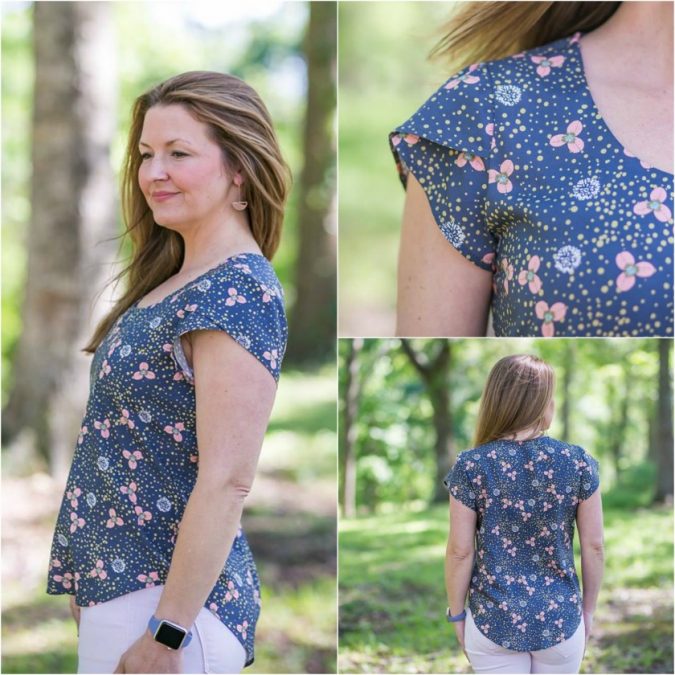 Cassie added such a cute detail by using a contrast fabric for her sleeve!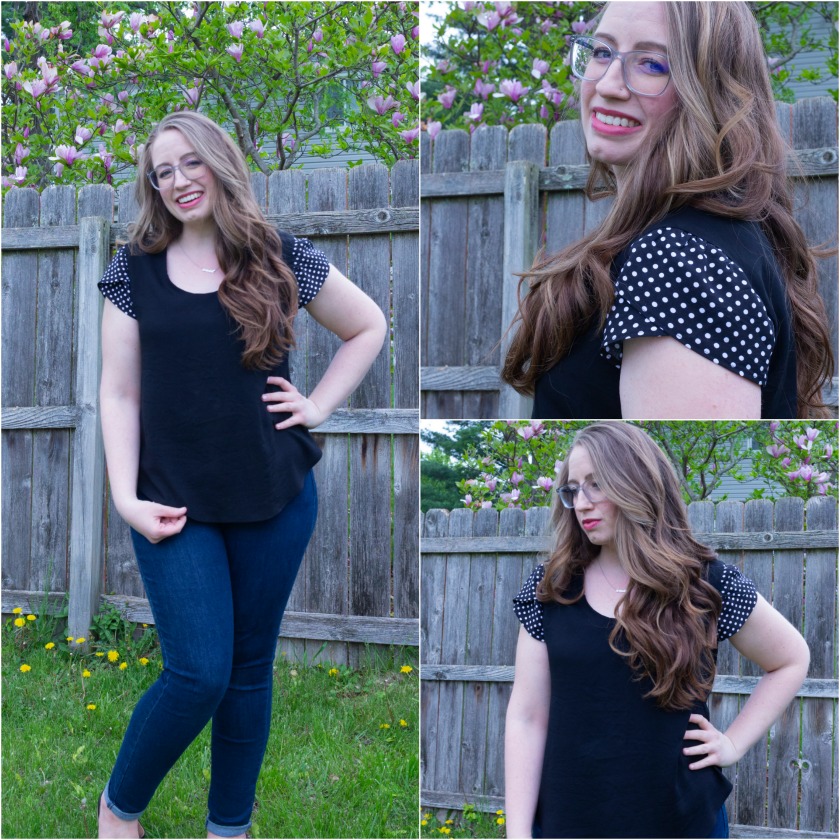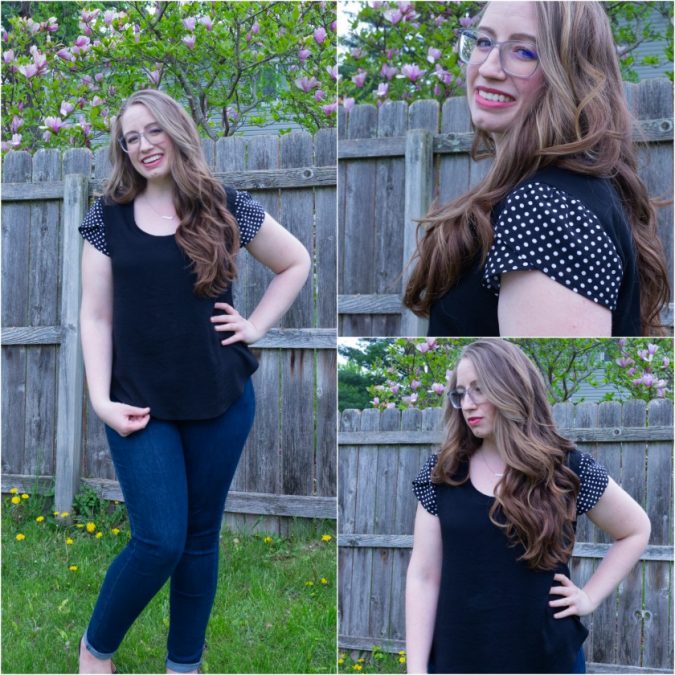 I think the entire testing group let out a simultaneous gasp when Cathy posted her Lucerne lengthened to a dress. That print, those sleeves, the vest over it – it's all just so perfect!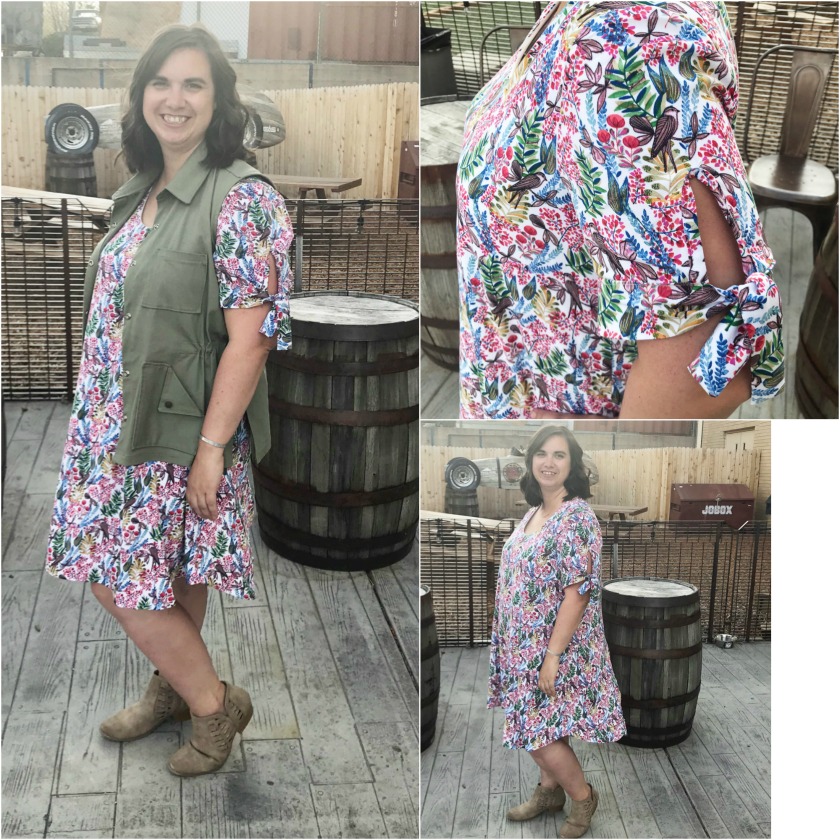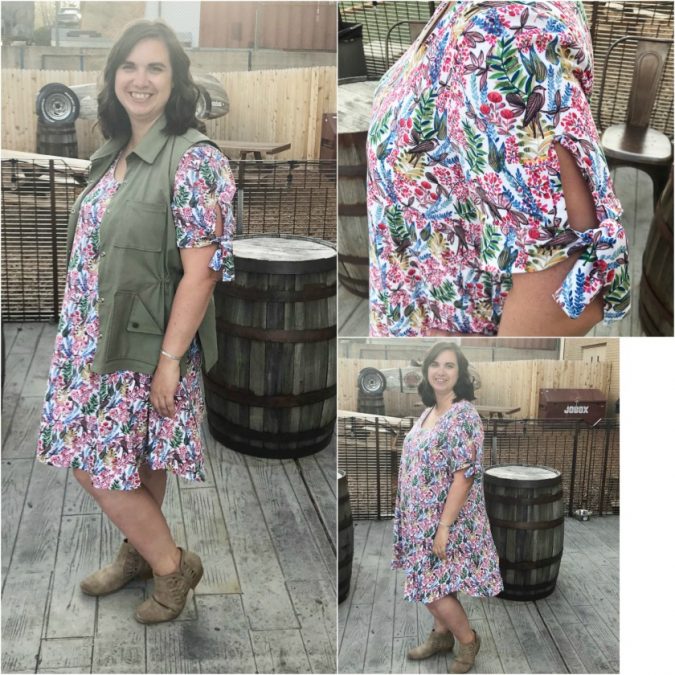 Cori made the ultimate spring time Lucerne with this gorgeous floral fabric and found the perfect background for her pictures too!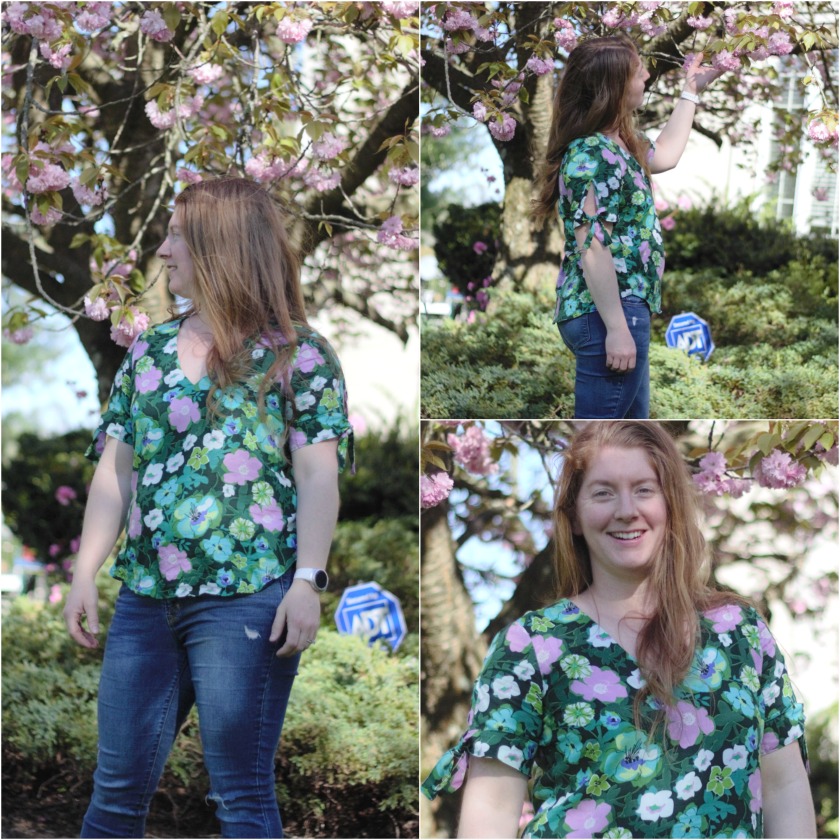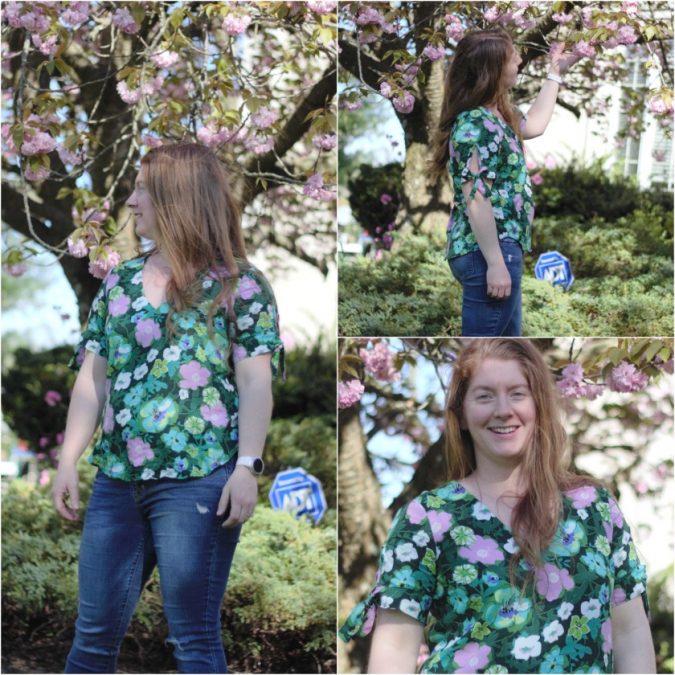 Crystal proved that we all need a solid white Lucerne in our closets with her simple but beautiful blouse!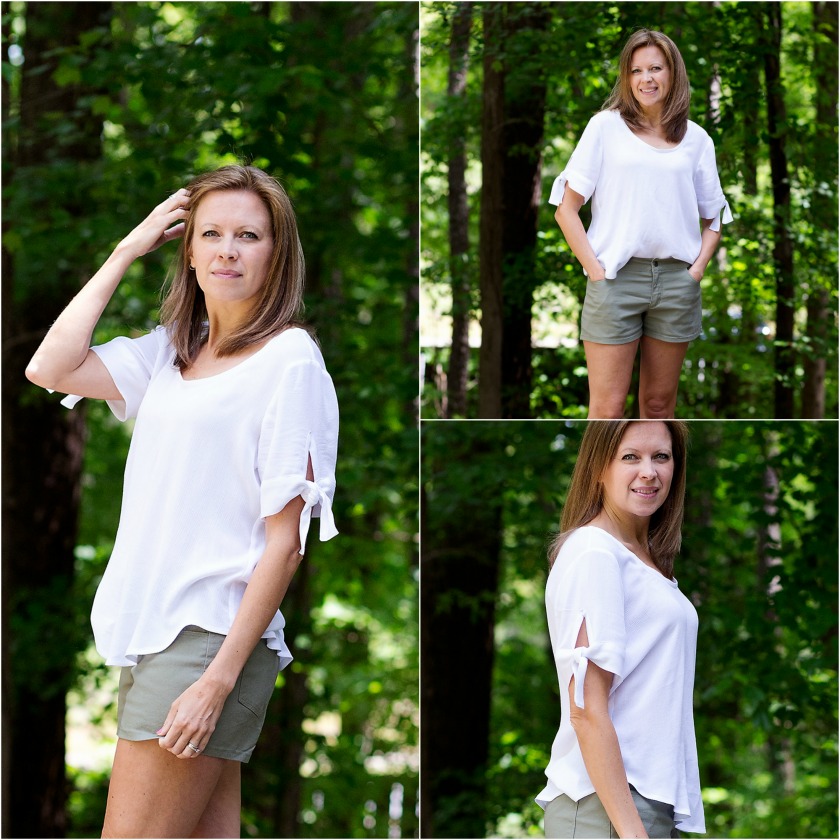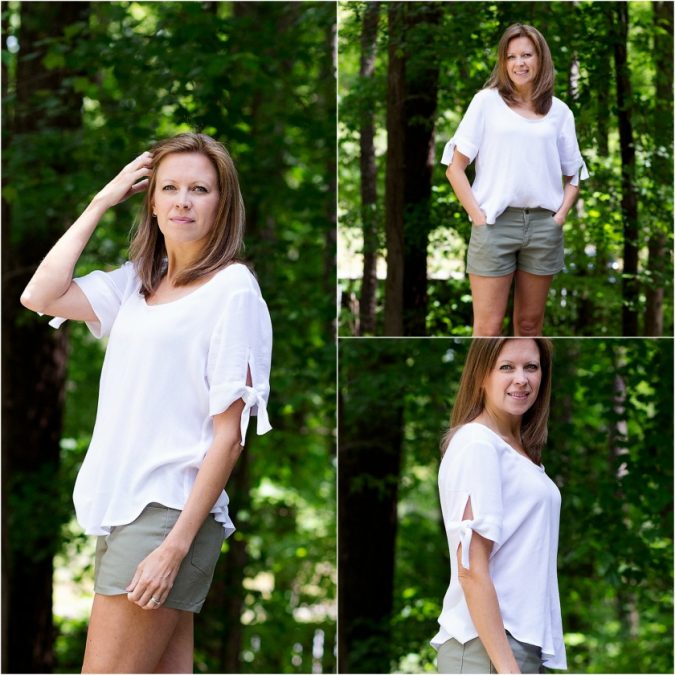 Dina used the cutest print for her petal sleeve Lucerne! I love this combo!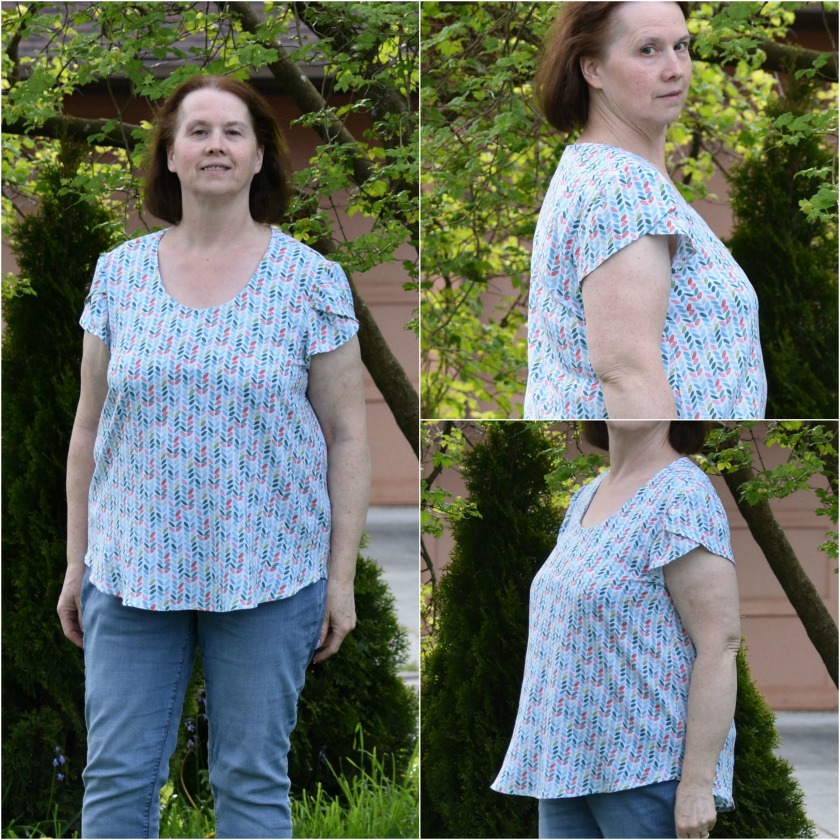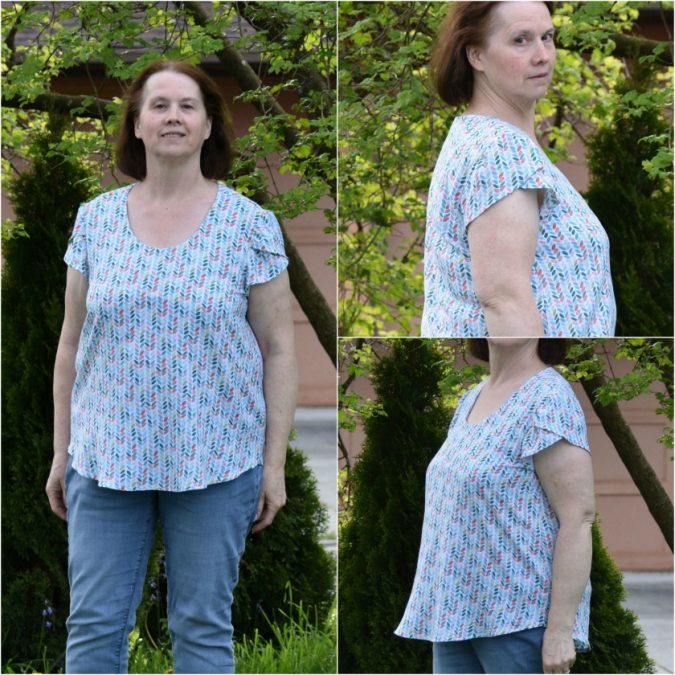 Emily used the prettiest gauze fabric for her Lucerne, but before you get too excited like I did, she got it locally. We'll just have to admire her pictures!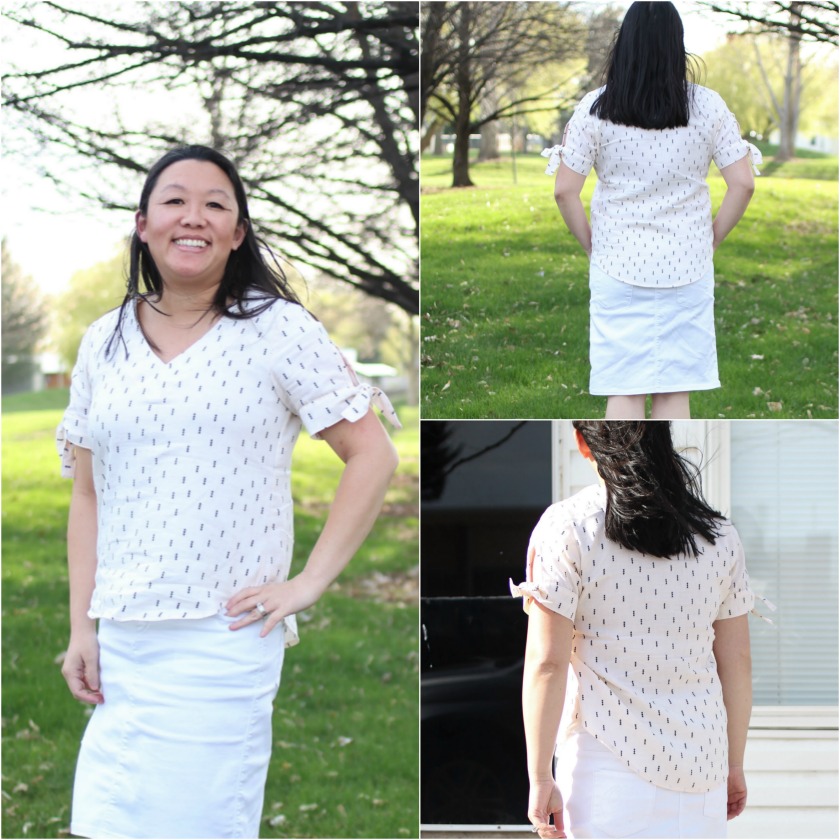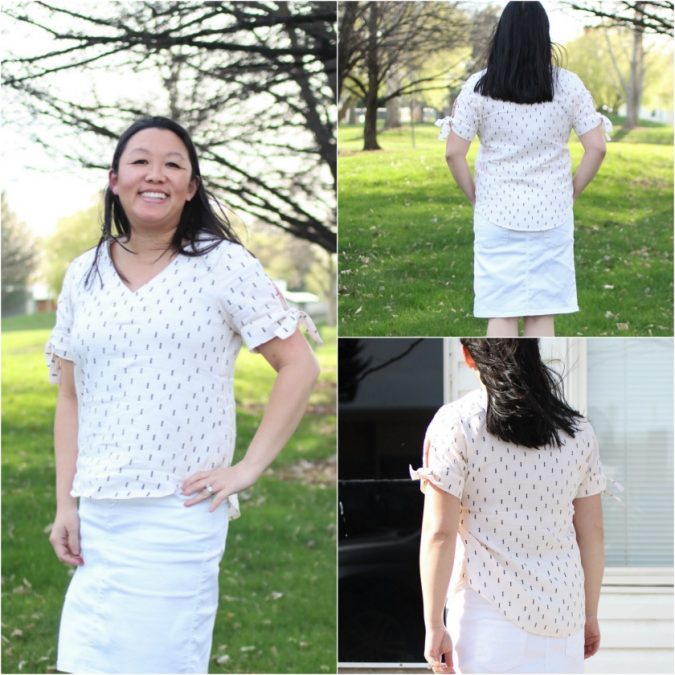 When Gwyn heard I was writing up the tester post she gave me a snarky caption for her photos and I told her, "don't think I won't post that". So I am. Here it is: "Gwyn doesn't follow instructions, so while she made one according to the pattern, there's no photo evidence. This one is barely a Lucerne, but I guess it's still kinda cute." It is v v cute, Gwyn 🙂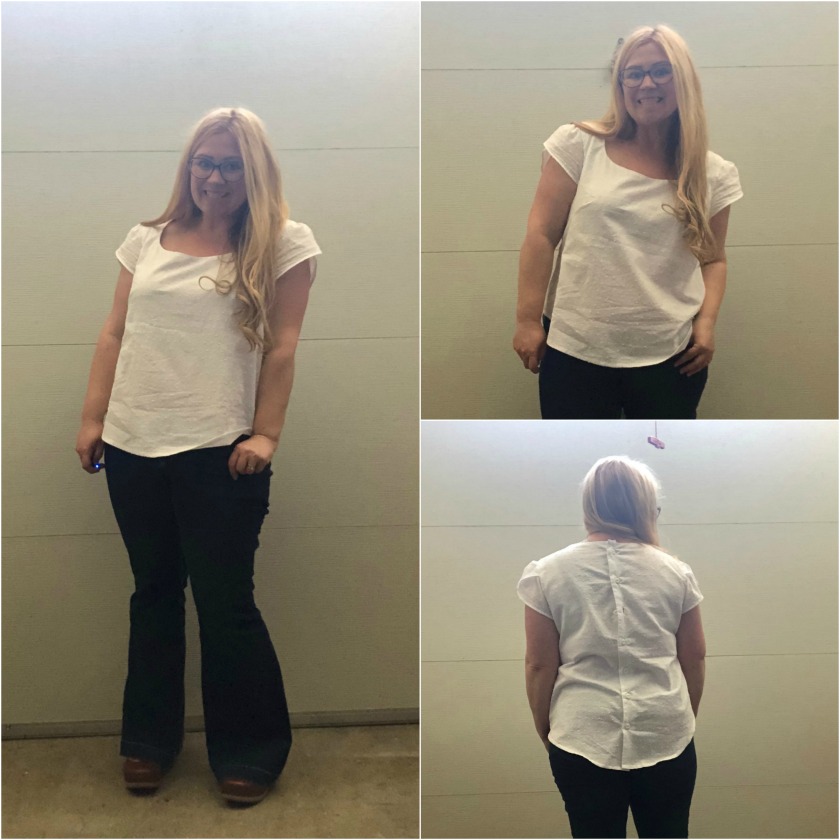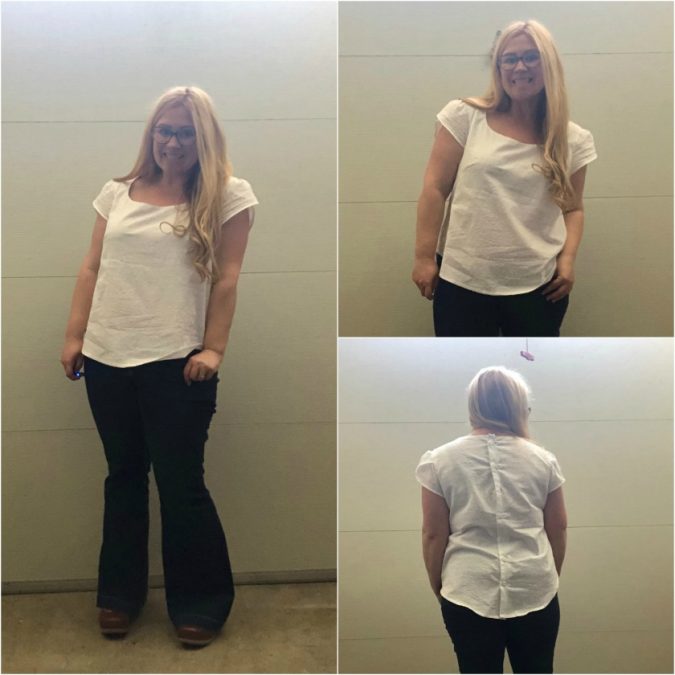 Indu used a beautiful printed rayon for her Lucerne, I love a pretty graphic on a simple silhouette!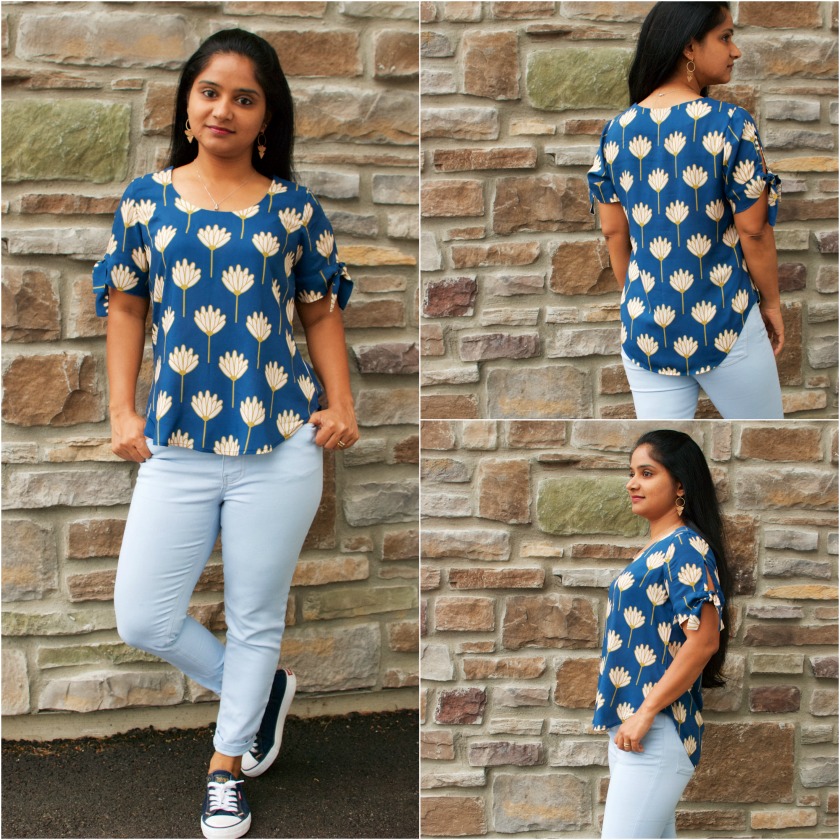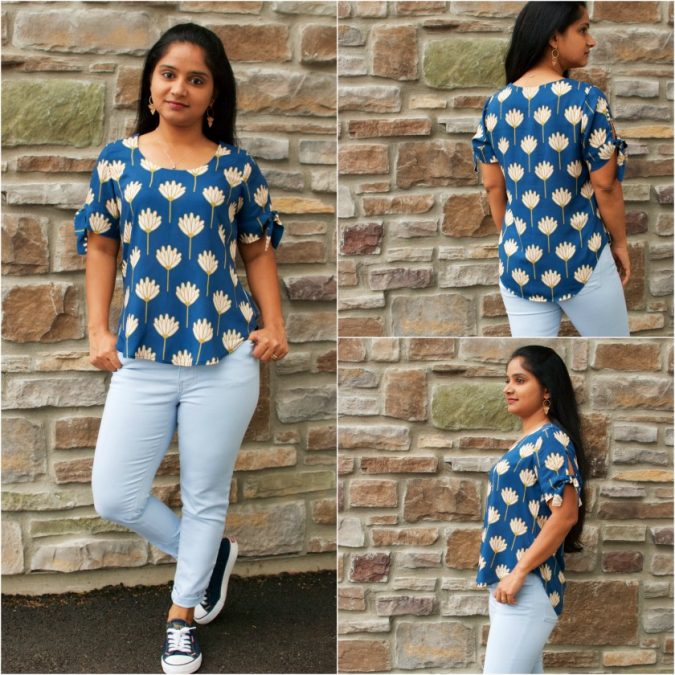 Jill made two Lucernes – a pretty drapey solid and a border print! I love the way it looks on this top. She also left the ties off for a simple short sleeve.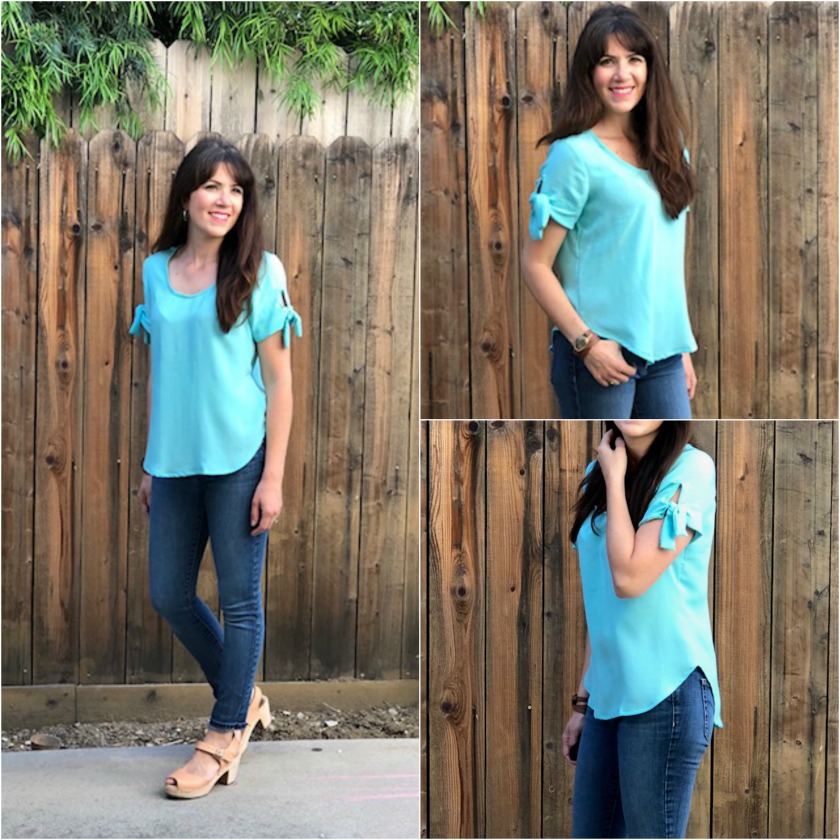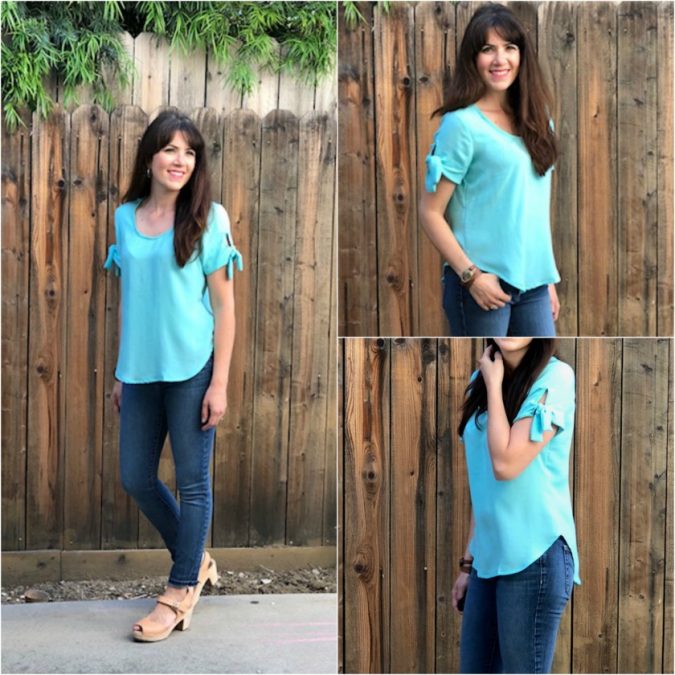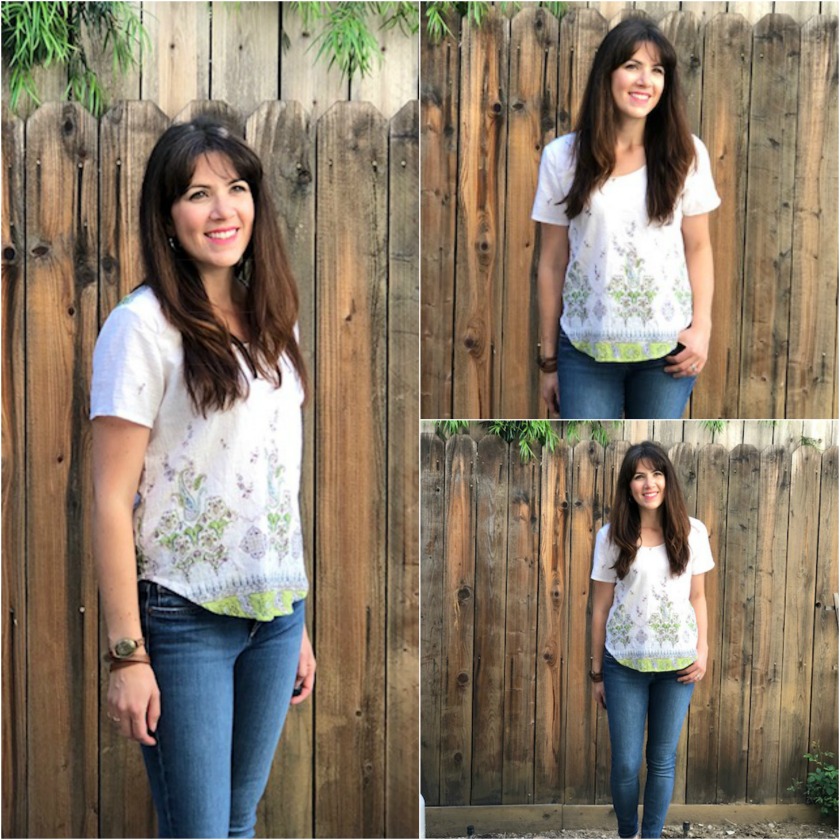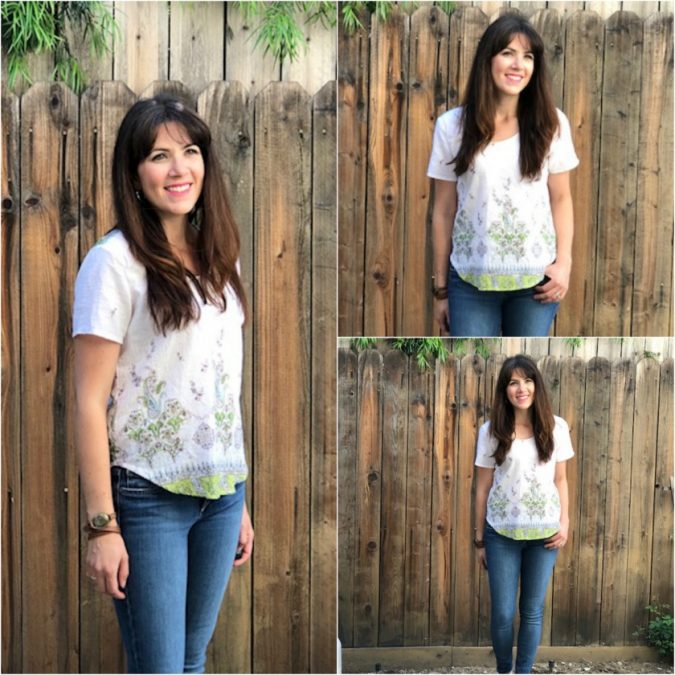 Katherine used this beautifully vibrant silk noil. I love this shade on her, and that fabric is perfect for the Lucerne. If you've never felt silk noil, it's more similar to a linen than a silk and sews up very easily. You can also launder it!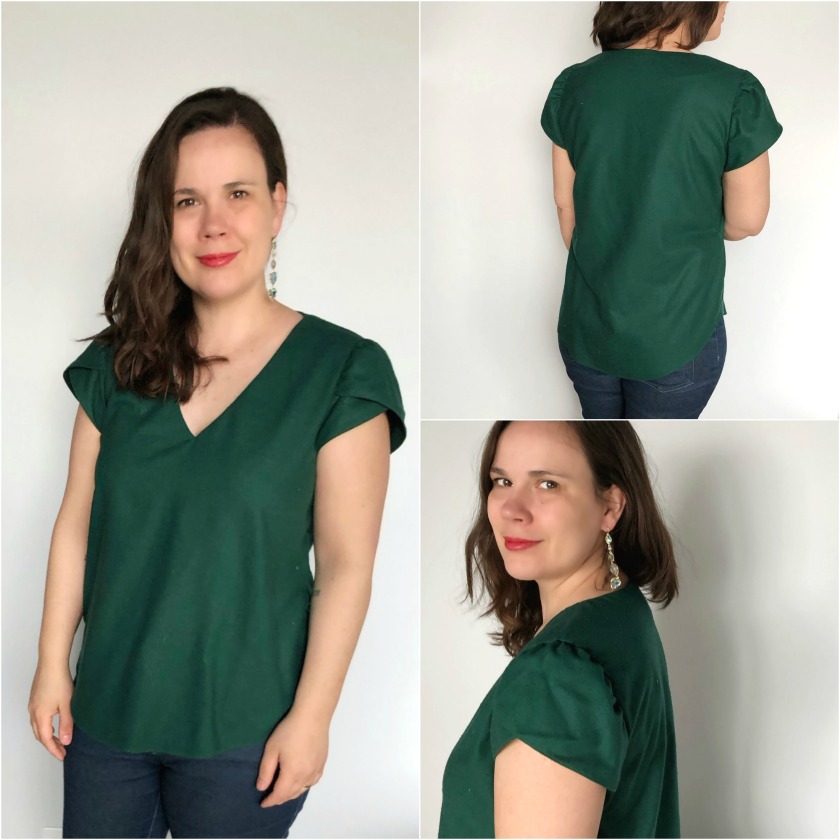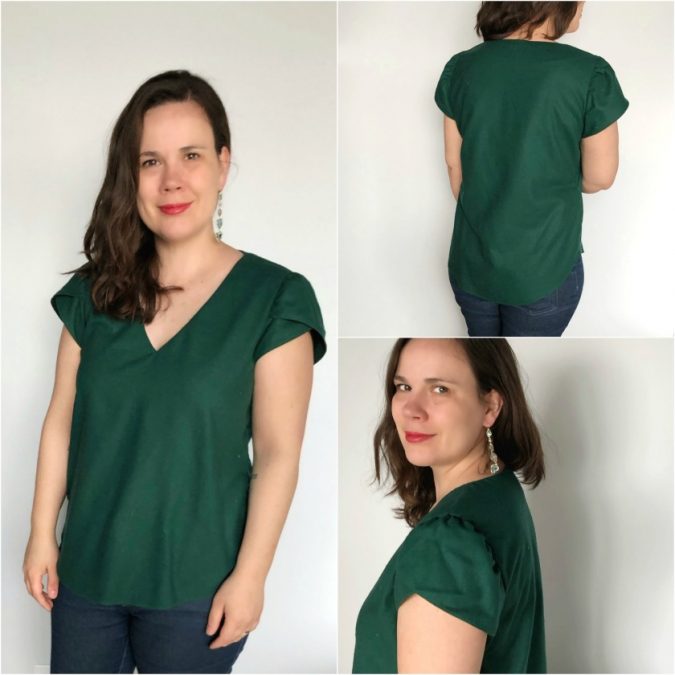 Katie put her signature mark on the Lucerne with some fun colorblocking. I love a tonal colorblock, especially on the ties! And of course she paired it with her Kendrick Overalls for the cutest outfit!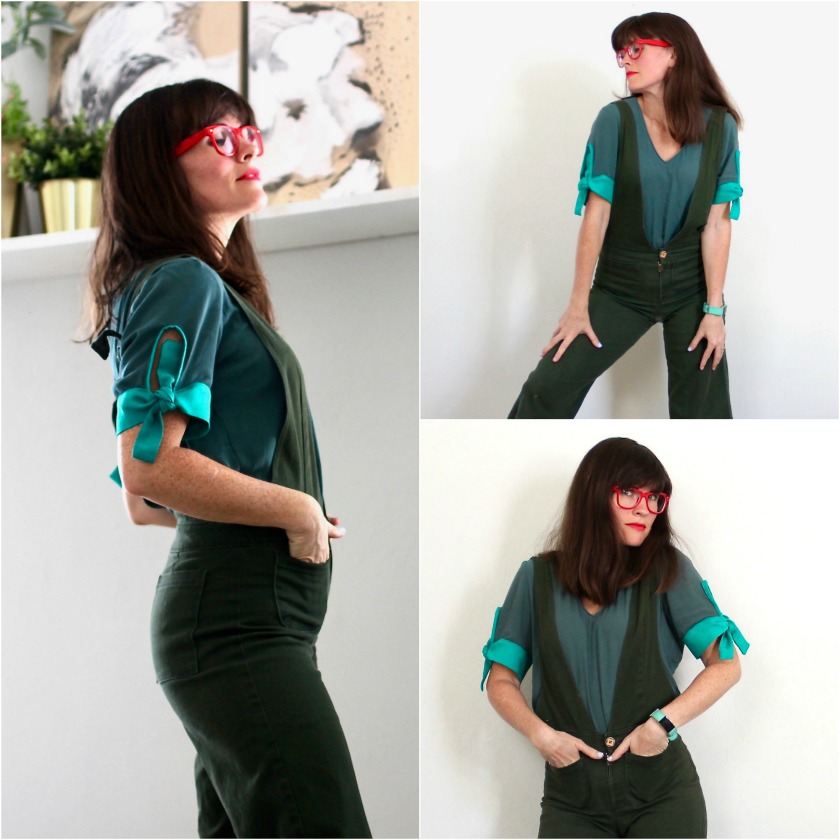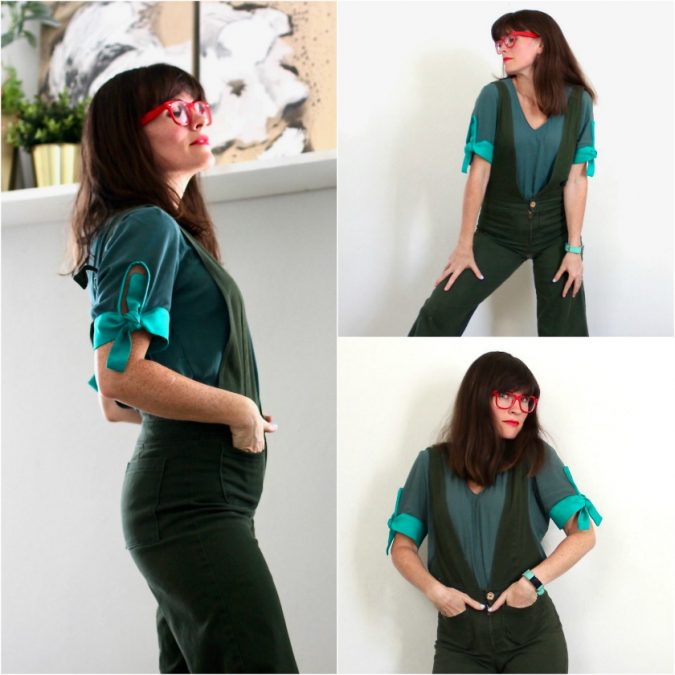 Kristin went bold with a tomato red Lucerne and I think it's a gorgeous color on her! I love the idea of taking more risks with color and print on a simple blouse silhouette!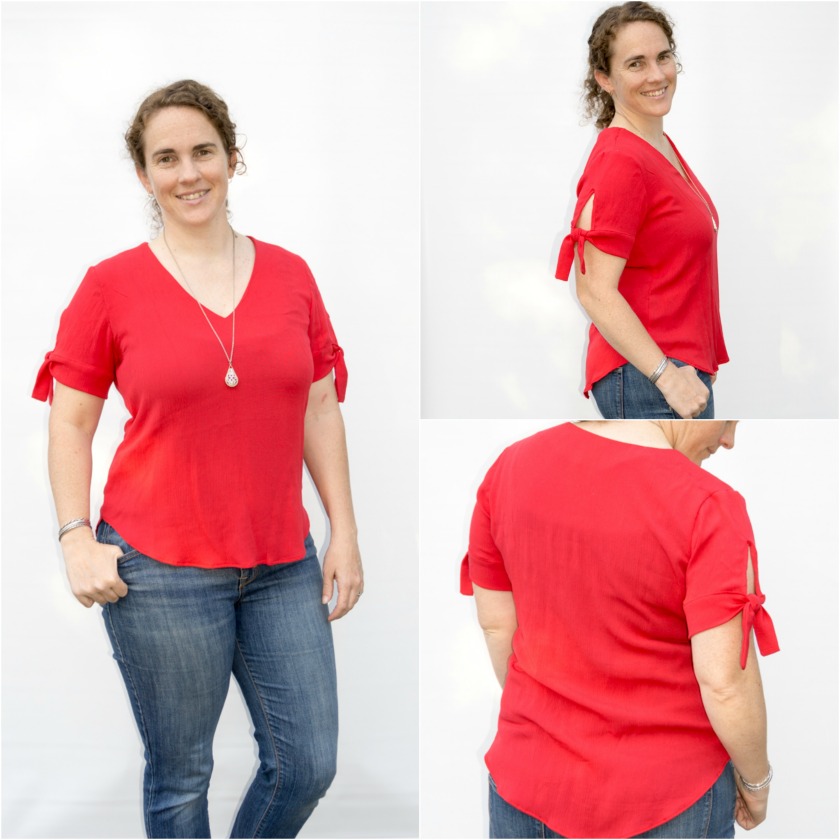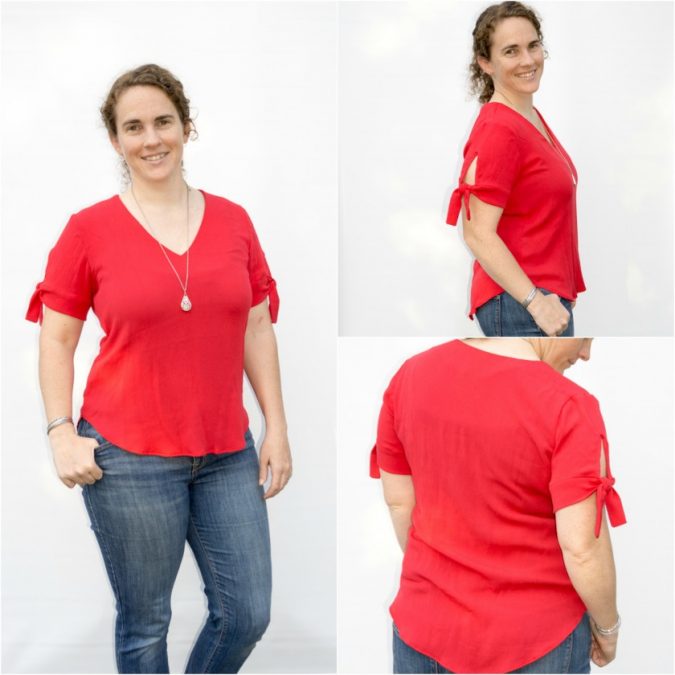 Kristin used a classic floral for hers – paired with a pretty pair of trousers she's really showing off that office-friendly look! I think this outfit would also be perfect for a dinner out, so it's a true day-to-evening look!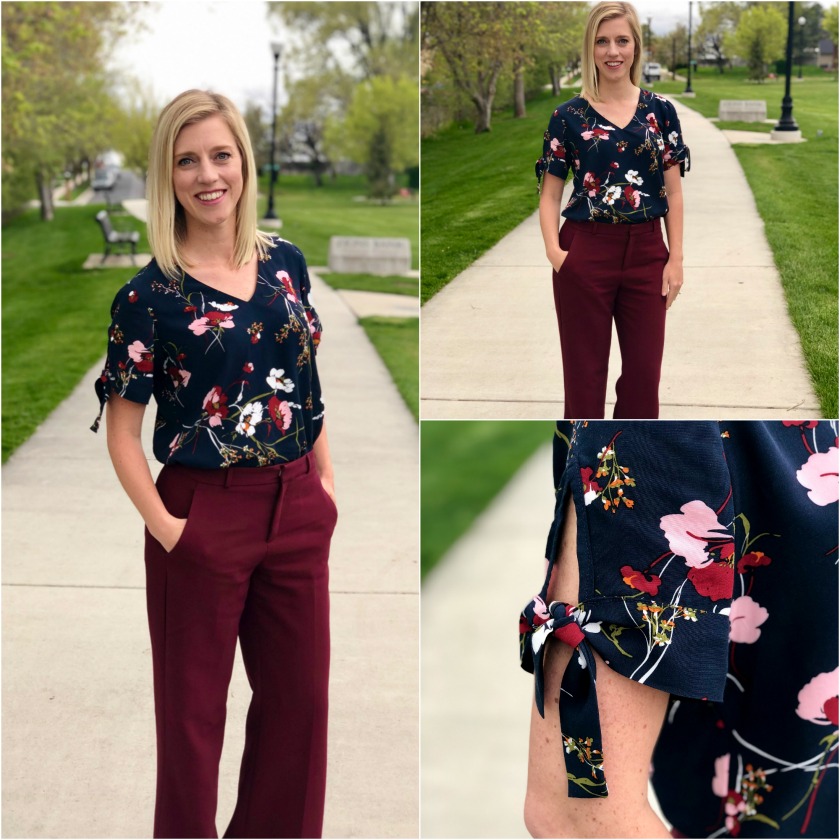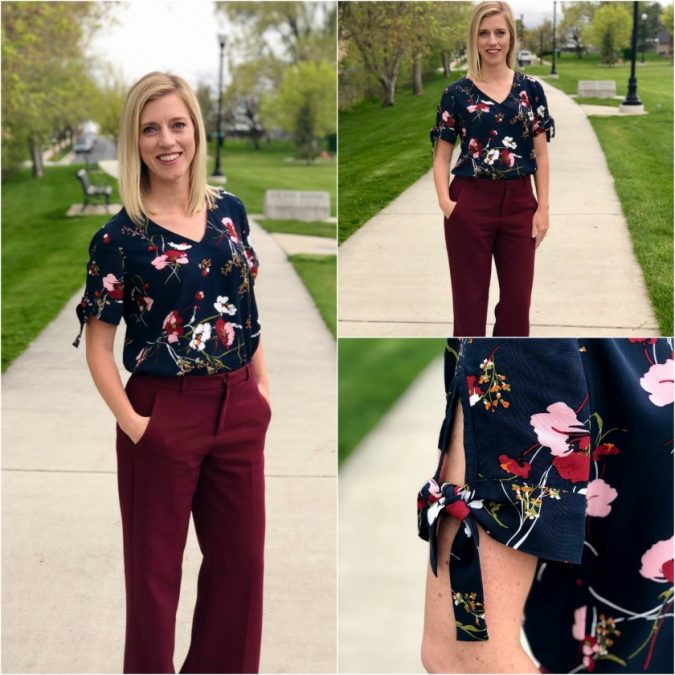 Loni made three equally amazing Lucernes! The first one is a lawn ticking that I just love. It has such a great casual vibe. Then she made a lacey version with a full lining instead of just the facings! Isn't it pretty? Her Rifle Paper floral version really needs to introduction, it just doesn't get any better. But you'll have to go to her blog if you want to see how she hacked the back!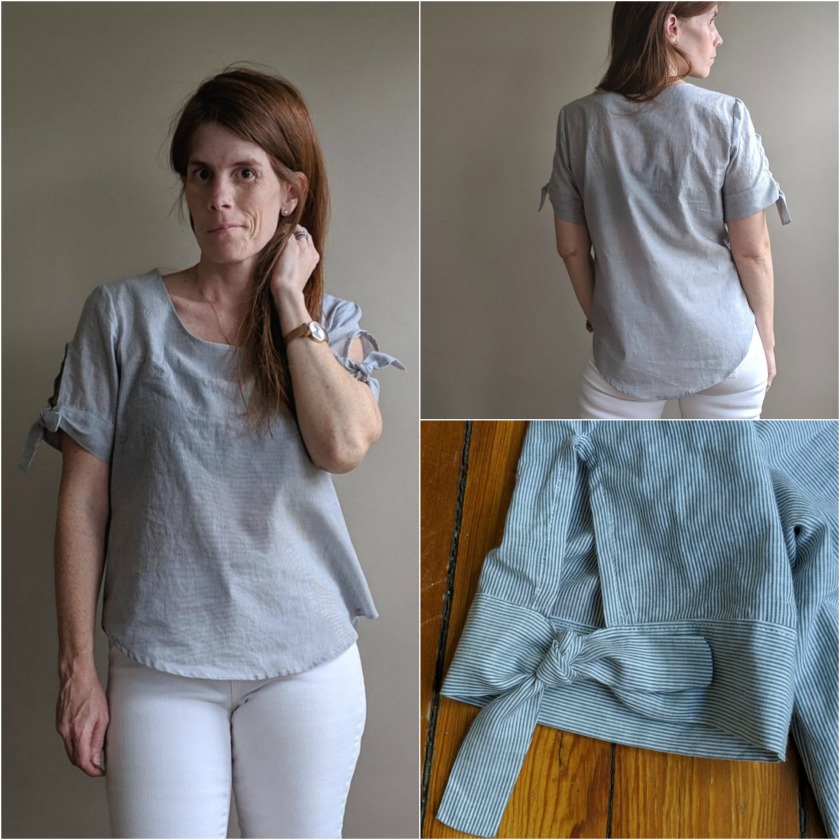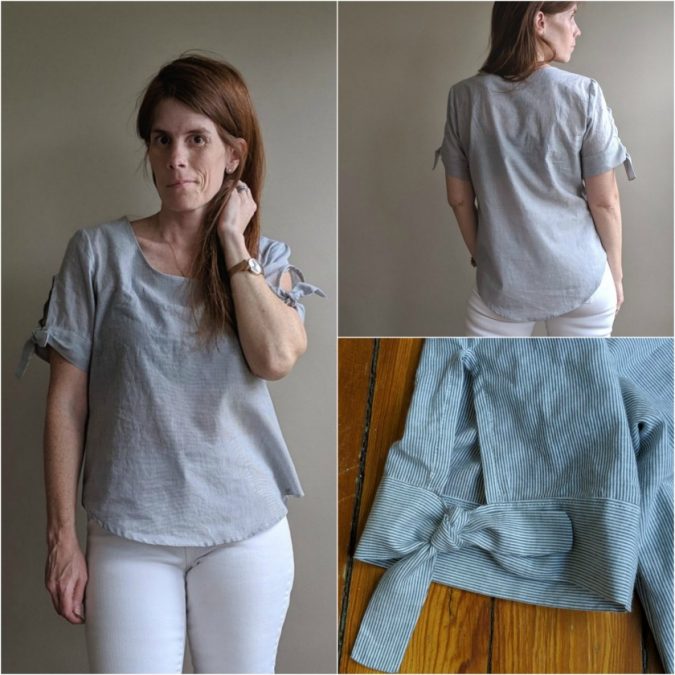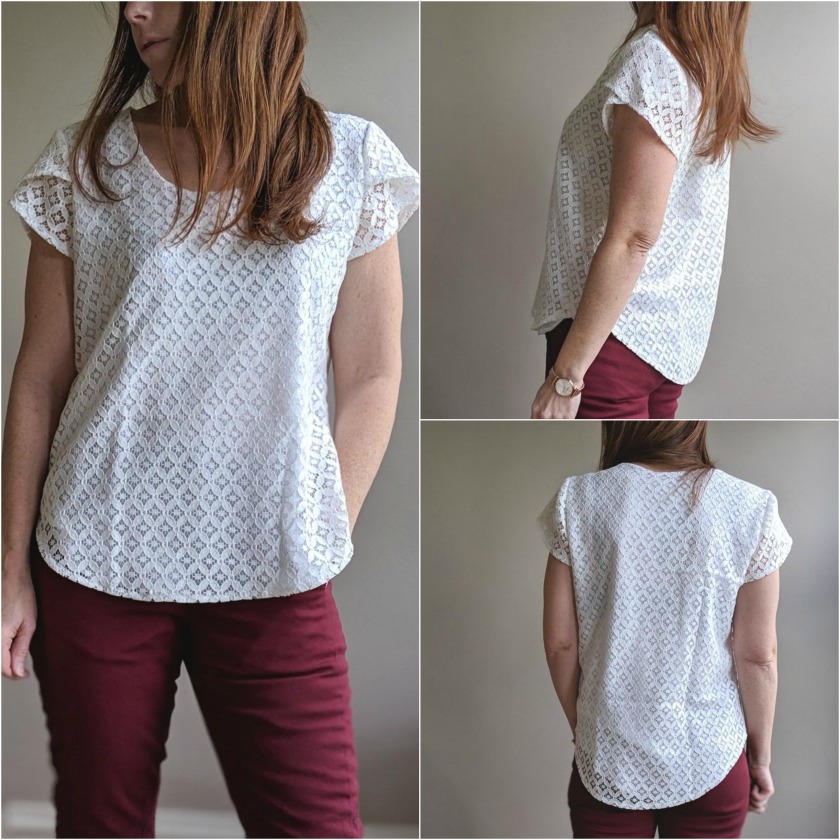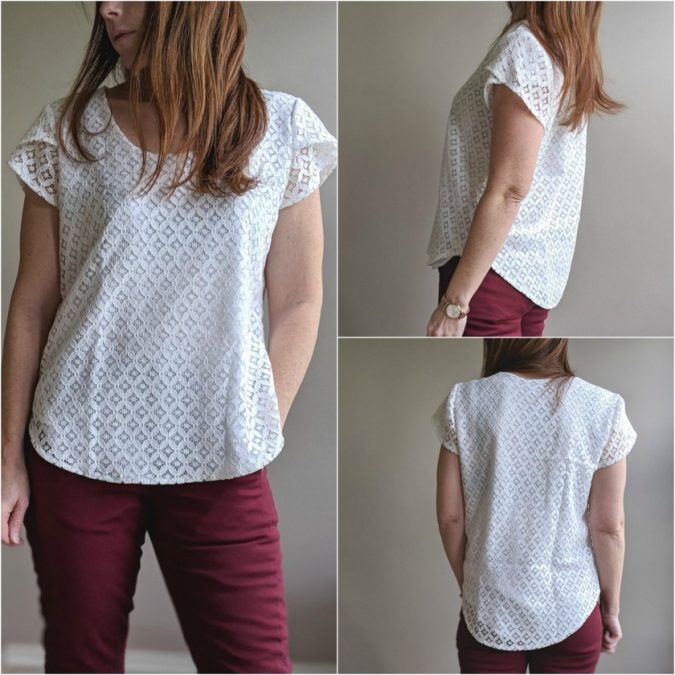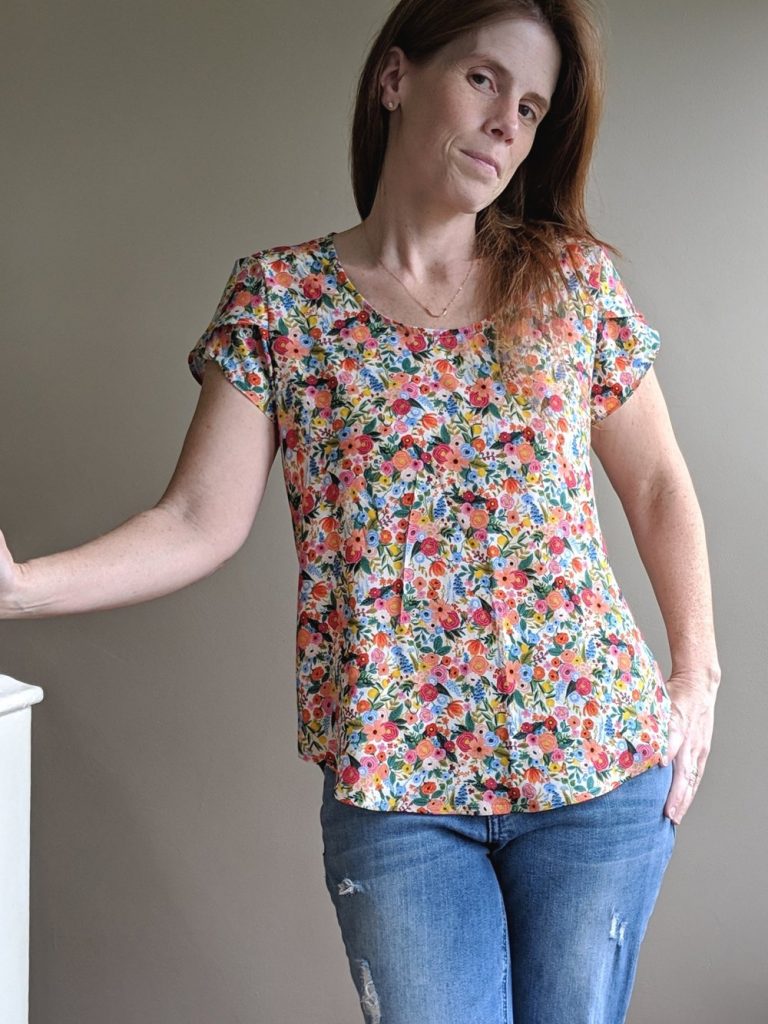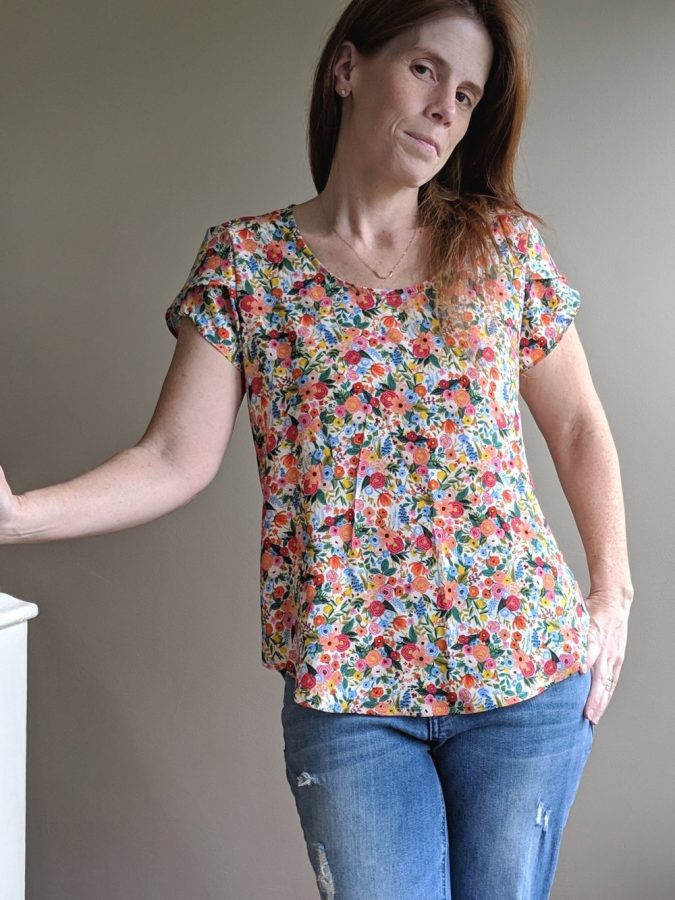 Mandy used such a unique floral for her Lucerne, and I love it paired with a camo print! As you can see, she added an FBA and dart. The pattern has instructions if you also need a full bust adjustment!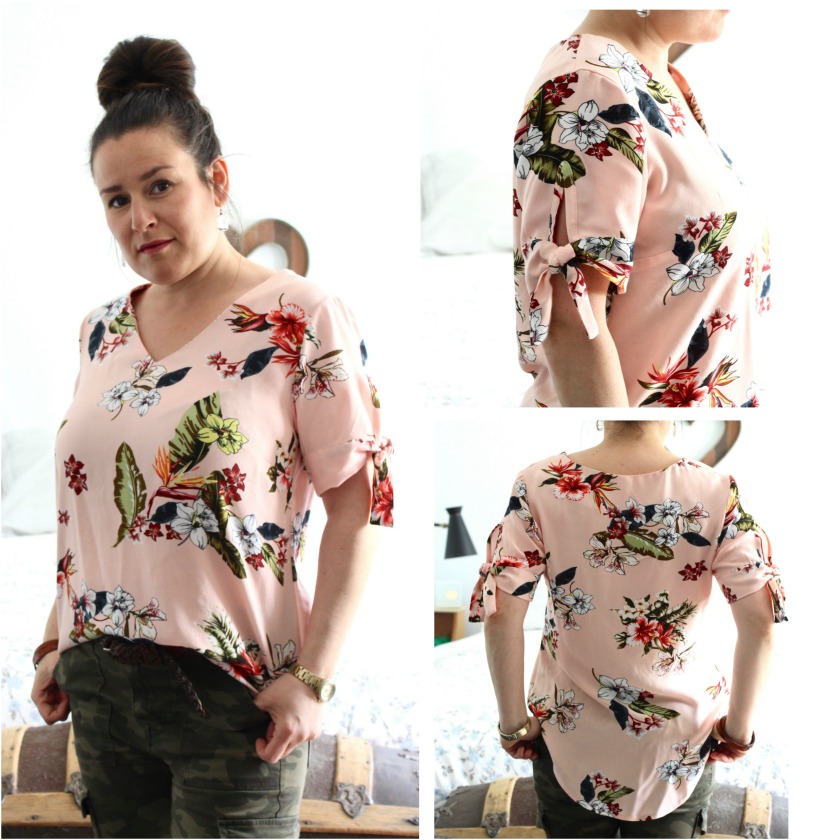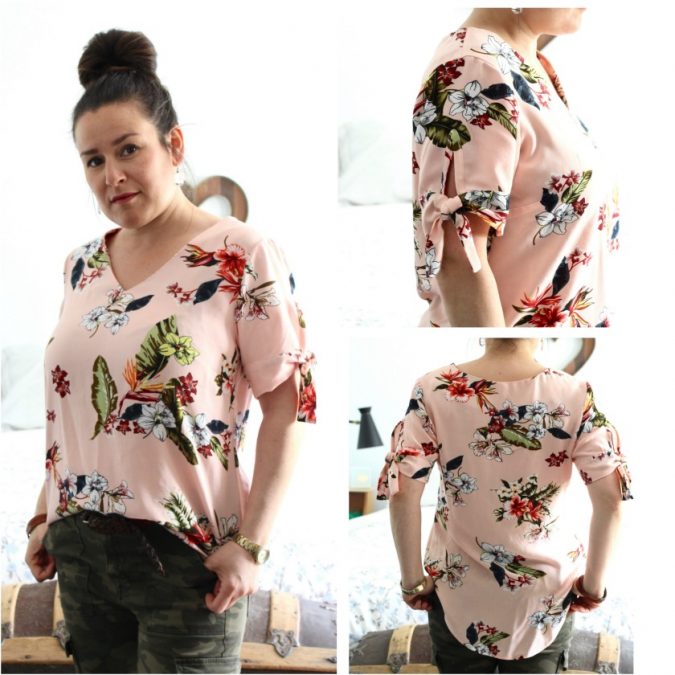 Maria made three gorgeous Lucernes! I love the simplicity of the solid versions she made, they're so elegant!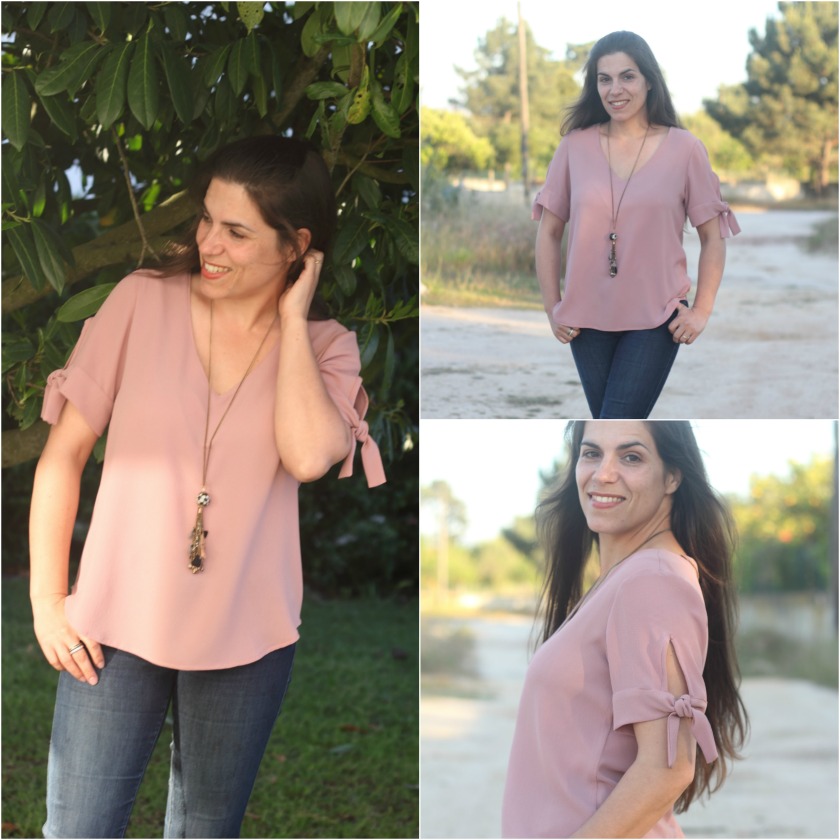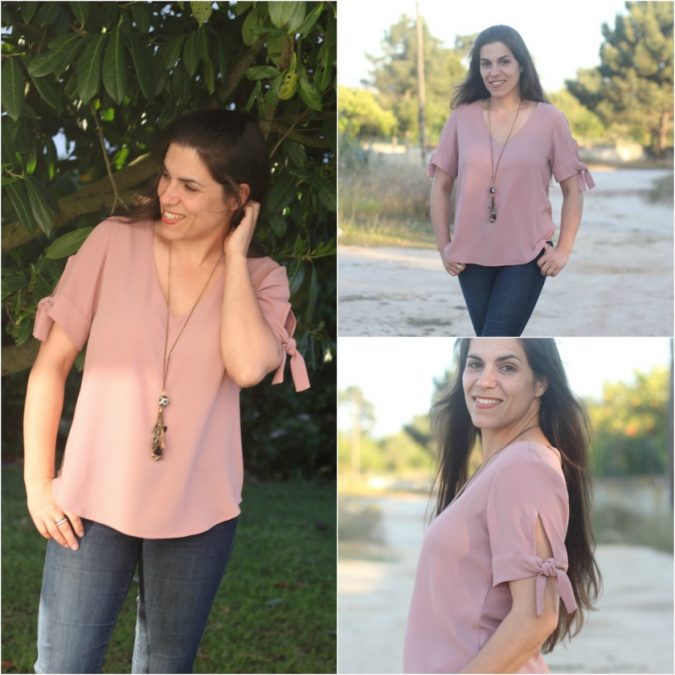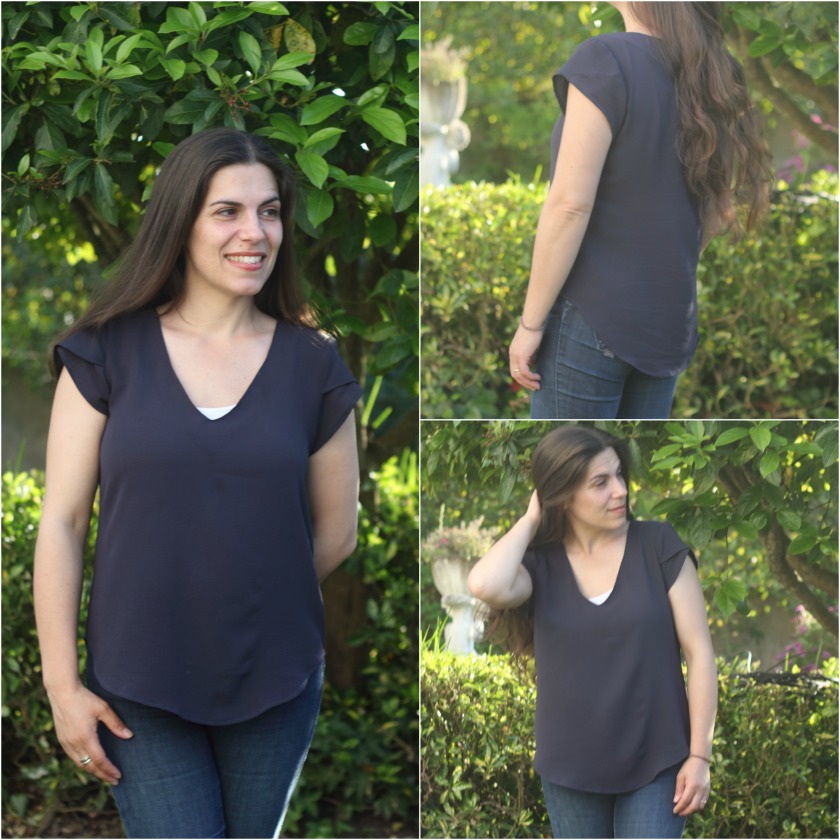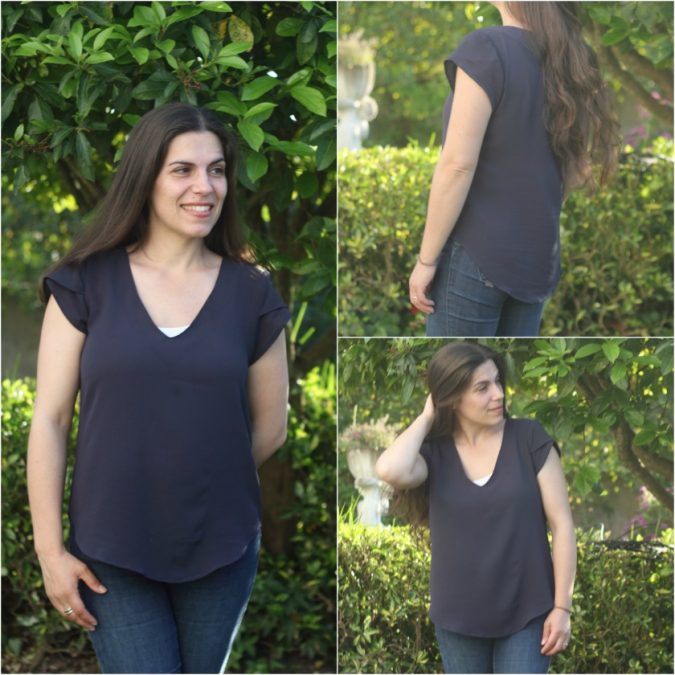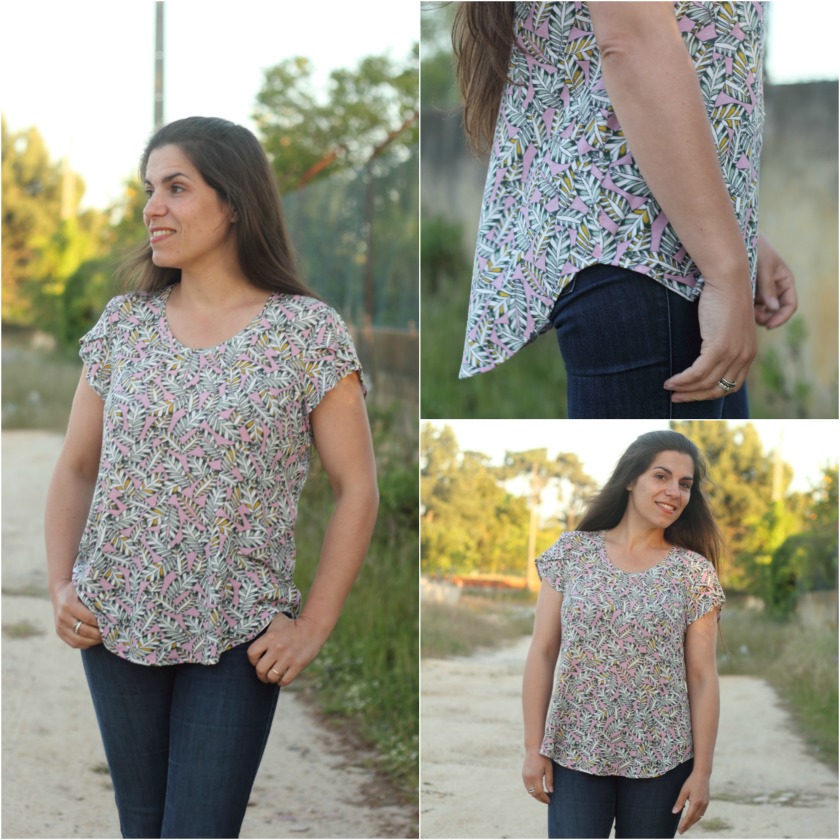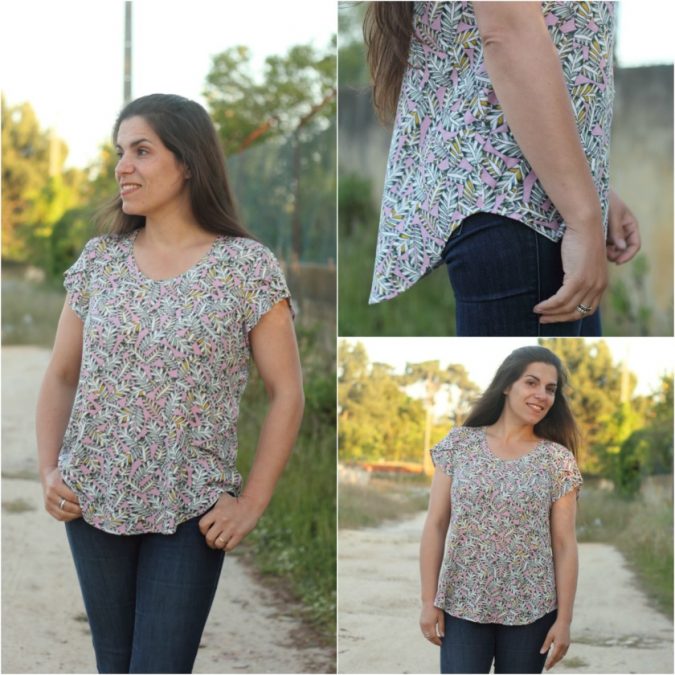 Meghan also used a gorgeously vibrant silk noil and a plain short sleeve for a simple but beautiful blouse!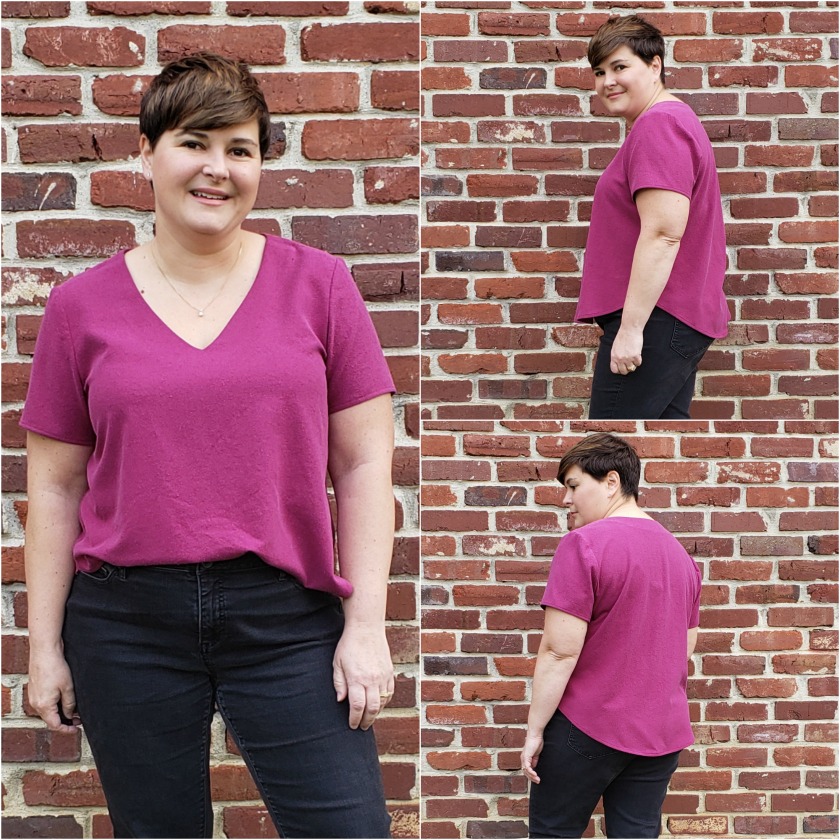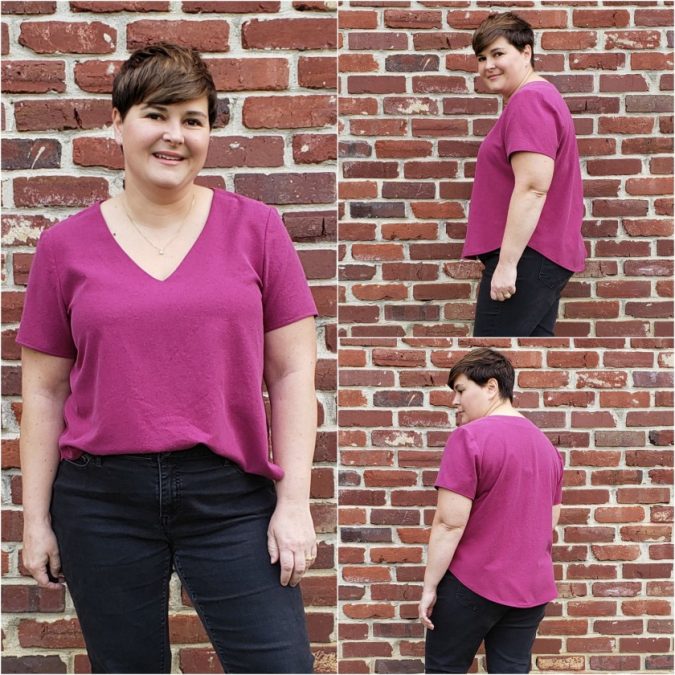 I was so excited to see the Lucerne done up with stripes, especially in a different direction on the sleeve! Tami totally nailed it!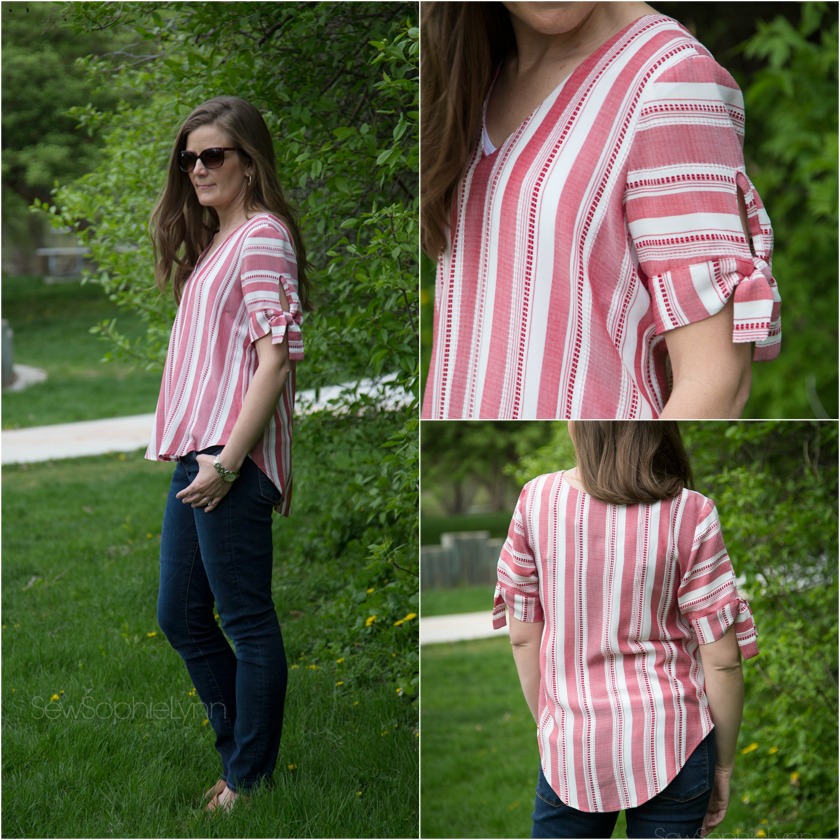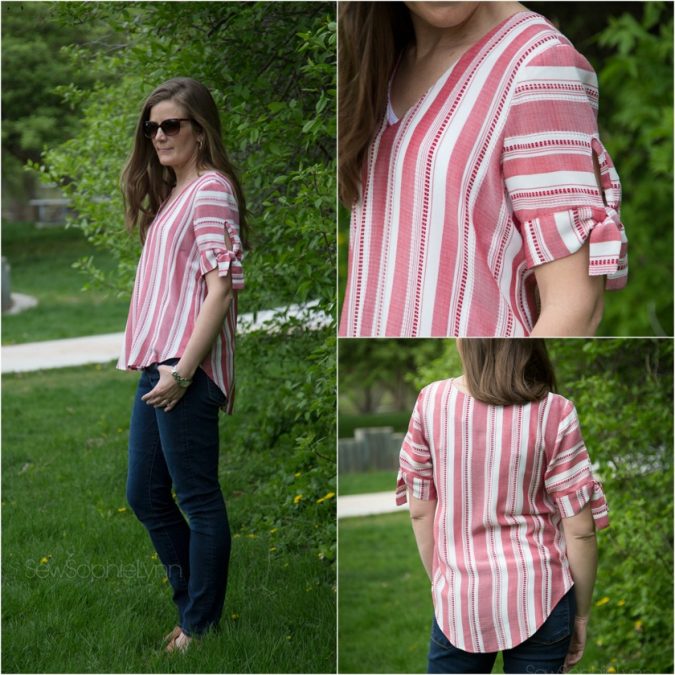 Tone also made great use of a striped fabric with some directional play and bonus, gorgeous picture location!