Striped Hemp Union St. Tee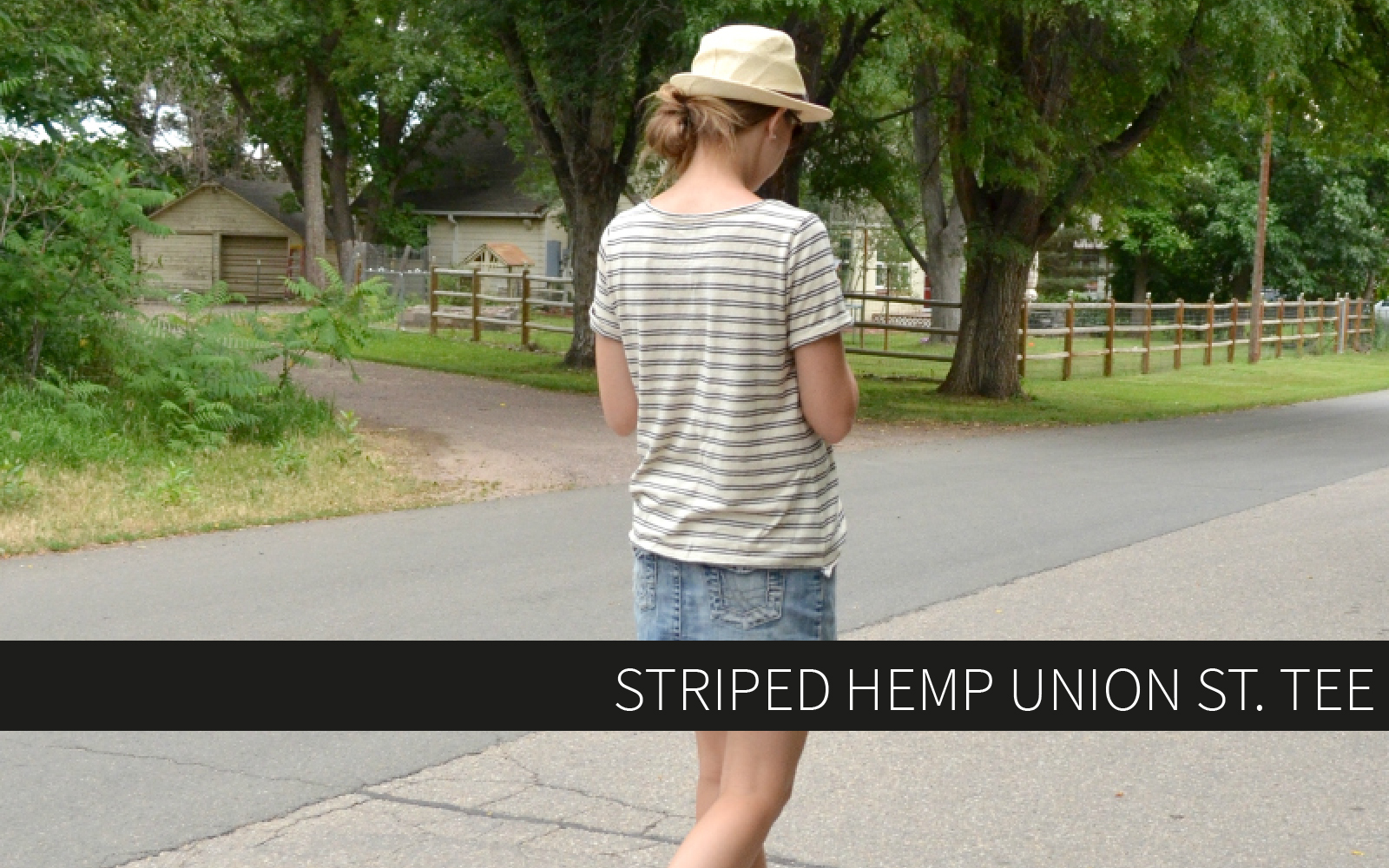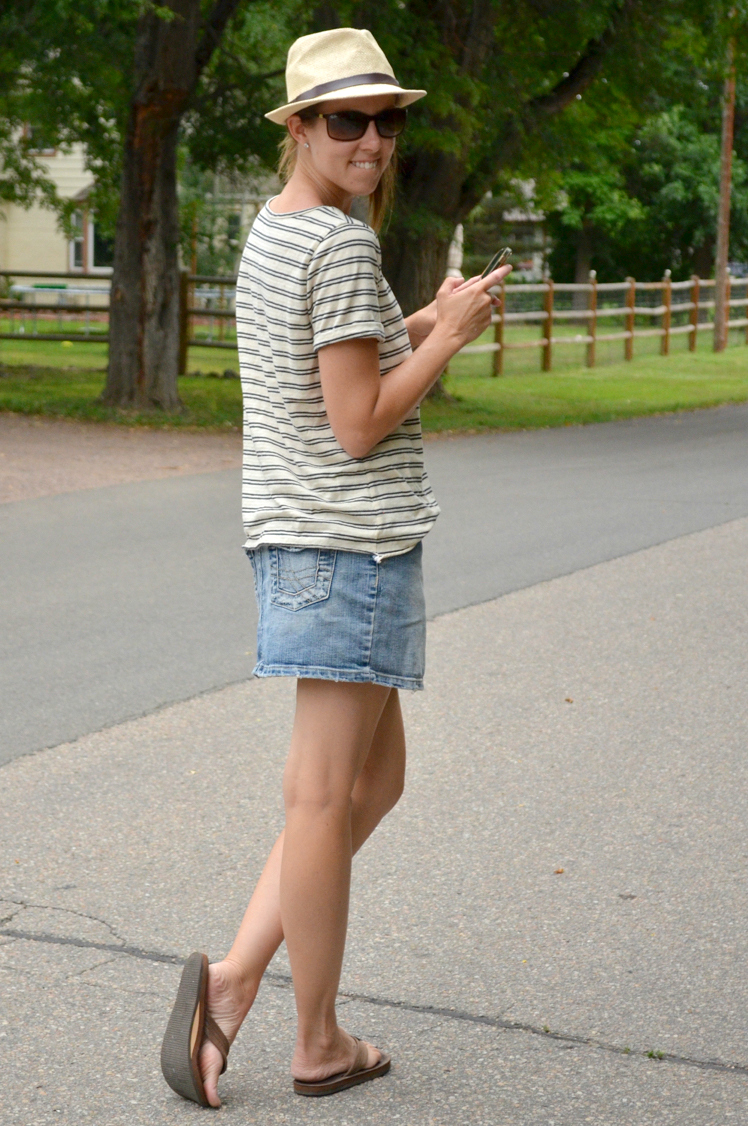 Yes, another day, another Union St. Tee.  This pattern is my familiar comfort food on a cold rainy day when I want quick, satisfying results and don't have time to mess around with anything else.  For the Union St., the fabric really tells me what it wants to be, and this slubby, drapey hemp/organic cotton knit was saying slouchy short-sleeved scoop neck to me.  Solid jerseys usually want to be v-necks, while stretchier or performance knits like to be long sleeved and smaller sized.  It's not weird at all that my fabric talks to me, k?  (oh, and yes, I'm on my phone in that pic up there.  Talking to my friend Melissa actually.  I didn't realize my husband was taking pics until I heard the click and turned around.  He's a sneaky photographer sometimes because he knows I'm absolute crap at posing.)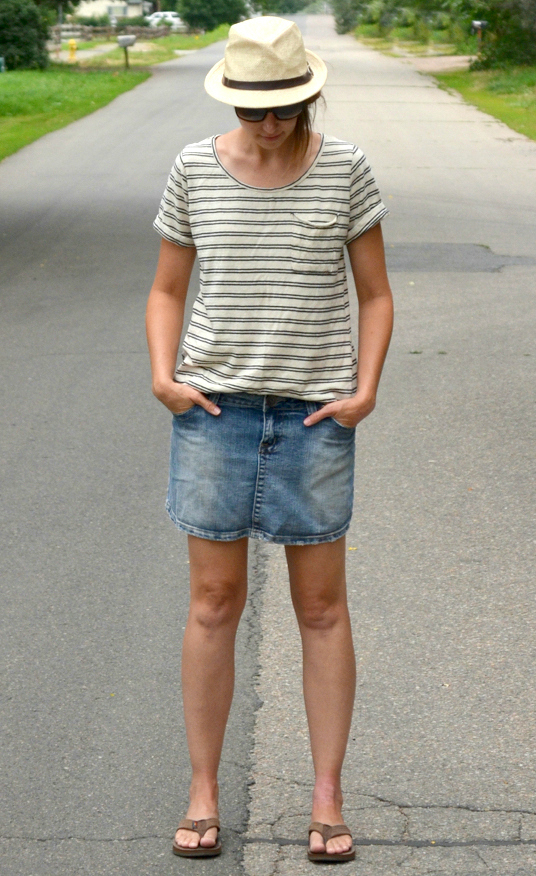 I got this uh-mazing knit from Fancy Tiger Crafts while I was in Denver a year ago house hunting.  That week was packed with 8 hour days spent in the car driving all over the metro area looking for the best house for our family for the next 3 years and we only had 5 days to do it, but I just had to make time for a trip into Fancy Tiger.  (If you're not in the area, you can also find it on their website!)  I could've bought it any time in the last year, but there's something exciting about shopping at an iconic store in person for the first time, hey?  Fancy Tiger does not disappoint.  If you're ever in Denver take time out of your day to stop in – you won't regret it!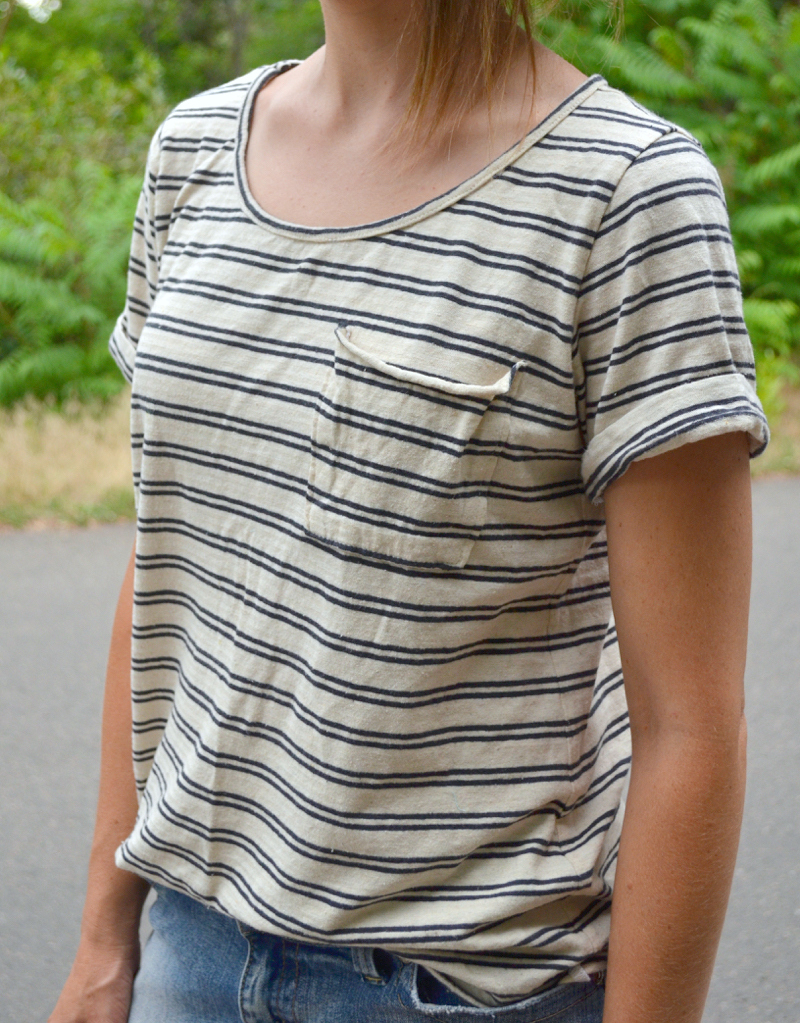 I saved this knit for almost a year just knowing it would be perfect for something, someday.  I planned to muslin the crap out of whatever it ended up being so I didn't waste it, but one day I just felt like I wanted it to be a Union St, so I cut right into it and that was that.  Sometimes spontaneity is good if you have a tried and true pattern and know you can't screw up.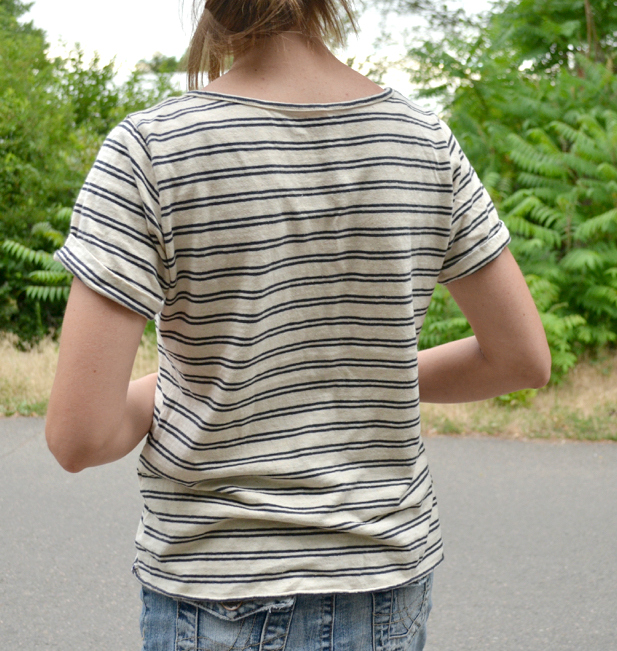 I made a couple changes to this version because I felt like they just went with the slouchy nubbiness of the fabric.  First I sized up to give it a looser, more casual feel.  Then I bound the neckline instead of sewing on a neckband.  I used the same technique used in the free Happy Tank pattern.  I added a slouchy pocket which is super easy.  Just draw a rectangle about the size you want your pocket to be, then taper it out at the top so it becomes a trapezoid.  Then sew it on the shirt with the long ends parallel, so the top center is forced to droop a little bit.  I left that part unhemmed so it would curl too.  My last change was to add cuffs at the ends of the sleeves instead of hemming.  Oh wait, just kidding, one more thing – I left the shirt unhemmed so that area would also curl up and stay super casual.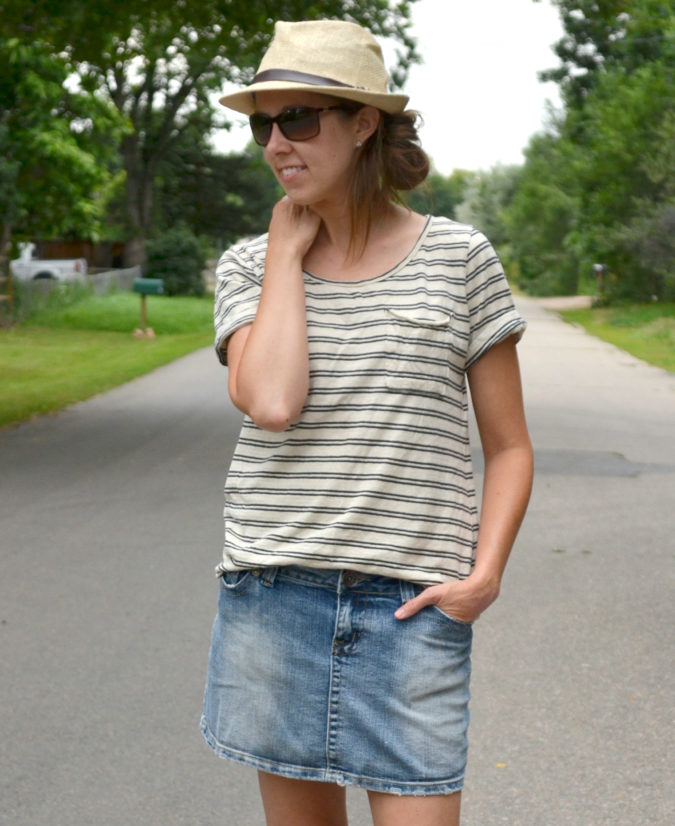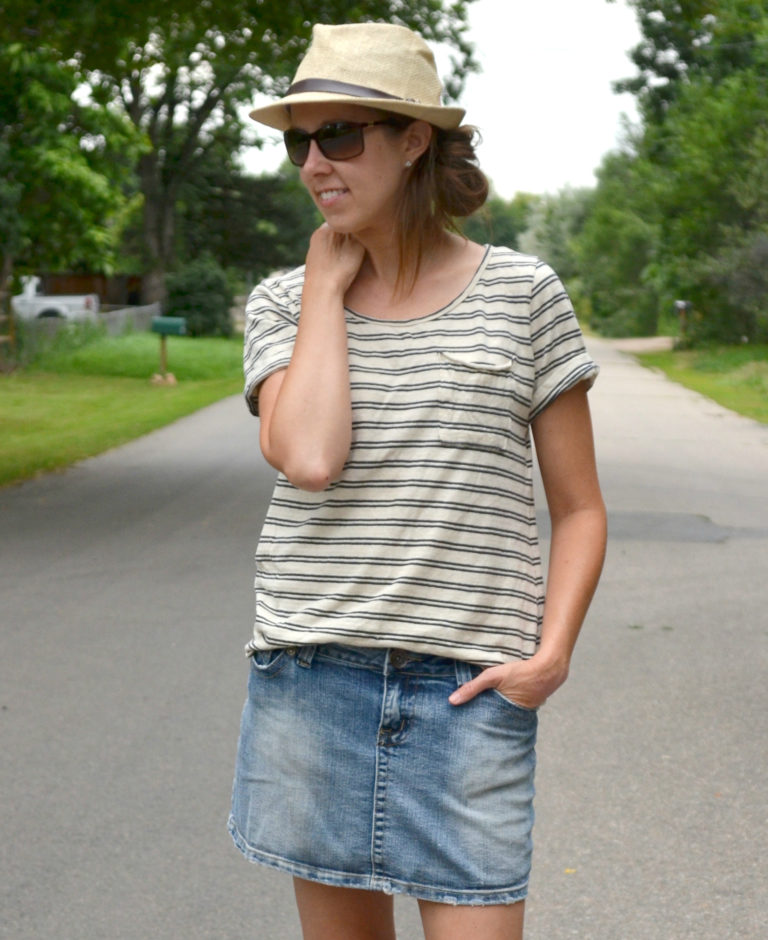 This shirt is perfect for summer with it's laid back attitude and beachy vibe, which is ironic because I'm actually at the beach right this very moment wearing this same outfit.  You can check that out along with all sorts of random moments from my life on instagram if you have some time to kill 🙂
PS: yes that skirt is ragged and way out of style and I bought it in college, so it's at least 15 years old, but I still wear it at least twice a week all summer long.  It's the only article of clothing that I've owned and worn for that long so I either deserve a medal or an intervention.
---