Just in case you were wondering if I can – NOPE.  Madam. Can. Not.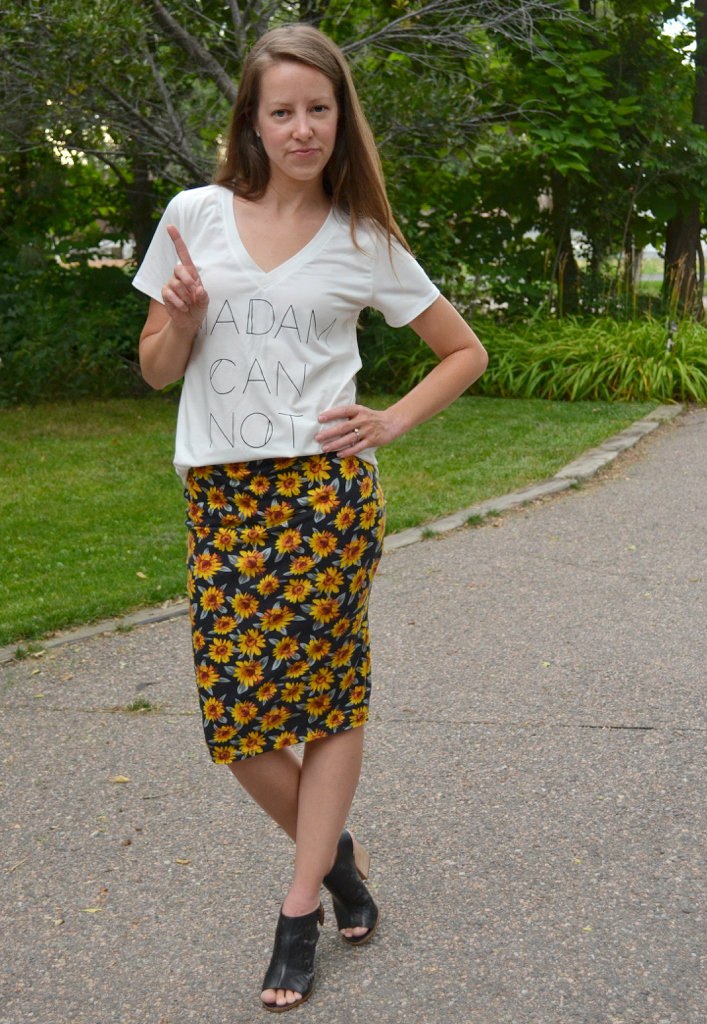 I've been loving the combination of graphic tee + floral skirt lately and wanted to jump on the trend before it passed me by.  It seems like many of the graphic tees don't really make a lot of sense, or maybe I'm just not down with what the kids are saying these days (probably the latter), but I'd see them in stores and kind of scratch my head.  When I decided it was time to make my own, I figured I needed one that was just as ambiguous.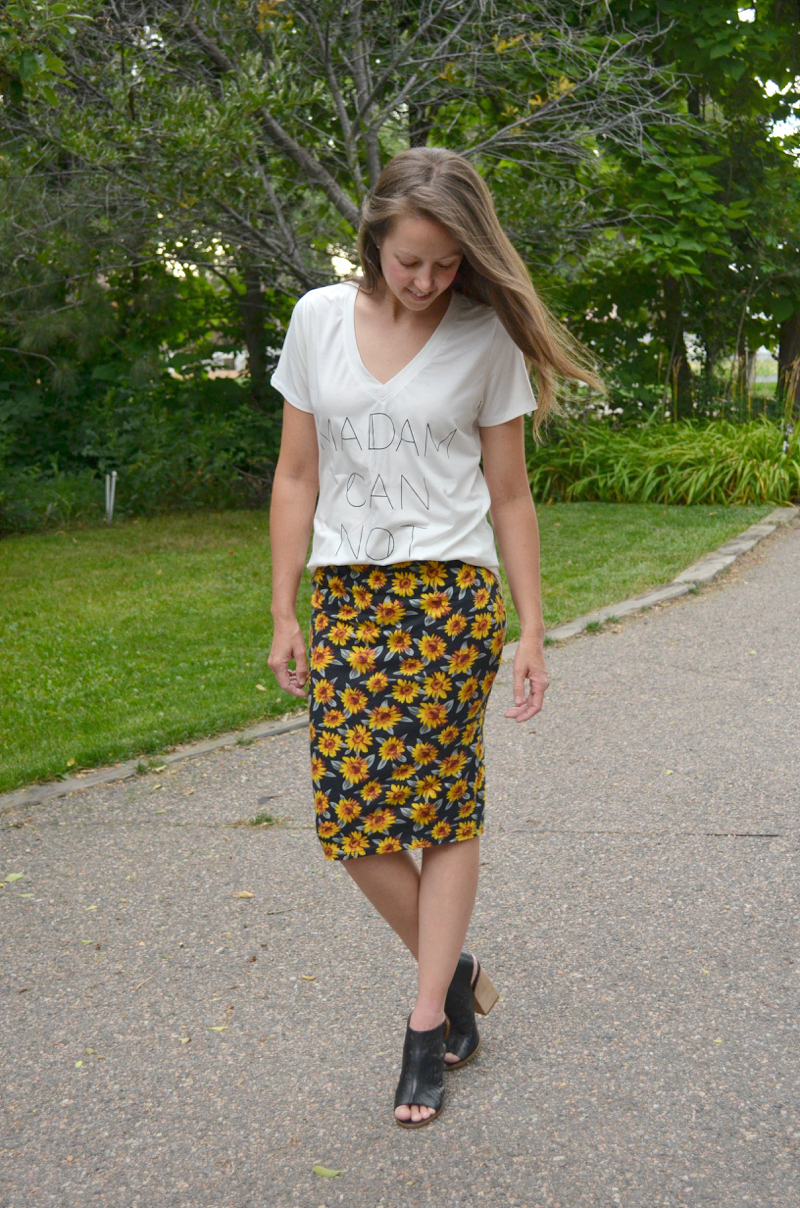 "Madam Can Not" is an expression that my friends and I picked up while living in Thailand.  We were called madam everywhere we went, which was totally weird, and the Thais have this strange aversion to using the word "no".  Basically they just never want to let you down, which is kinda cool but also kinda not possible in every situation.  So when you'd be out shopping and ask if they could give you a discount, or when you'd call the King and ask if there was something he could do about the humidity, you'd invariably get the response "ohhhh Madam…….can not."  It was a fancy way of saying "I'm sorry, but I can't do that for you right now or ever."
However, my friends and I couldn't help but taking the phrase and changing the meaning a little bit to imply that Madam Can Not.  Ie:
Madam Can Not cut off the crust on your pb+j and
Madam Can Not hem your pants and
Madam Can Not host all your work friends for the holiday party.
It's a useful little phrase, try it out sometime!  Make sure to use lots of finger wagging and attitude.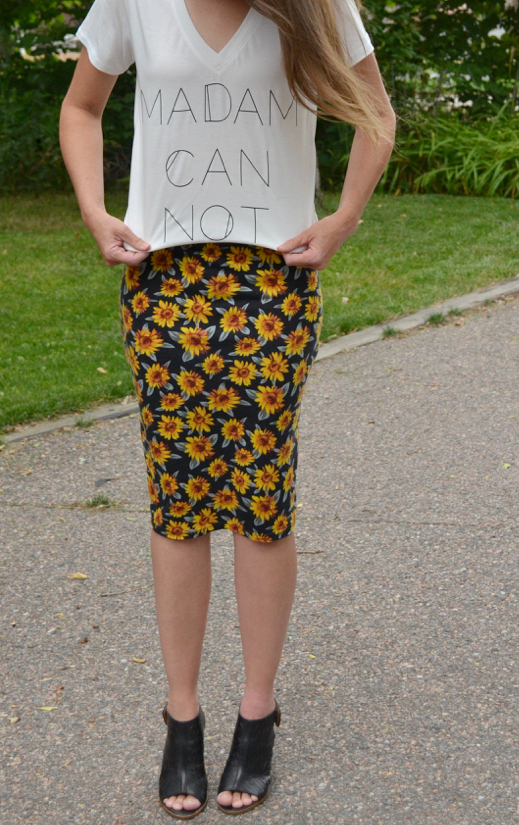 This is of course a Union St. Tee, sized up to a medium.  I love the slouchiness of this size on me.  You can see the fit of the XS and Small on me in this post.  I made the letters using my Silhouette and heat transfer material using a super thin font.  I had my doubts but it worked great!  I cut additional strips and used them to decorate a couple of the letters just to make it a little bit more interesting.  Did you know you can layer heat transfer material?  Yes you can.
The skirt is a simple knit pencil that you can make using your own measurements and Dana's super fun and quick tutorial video!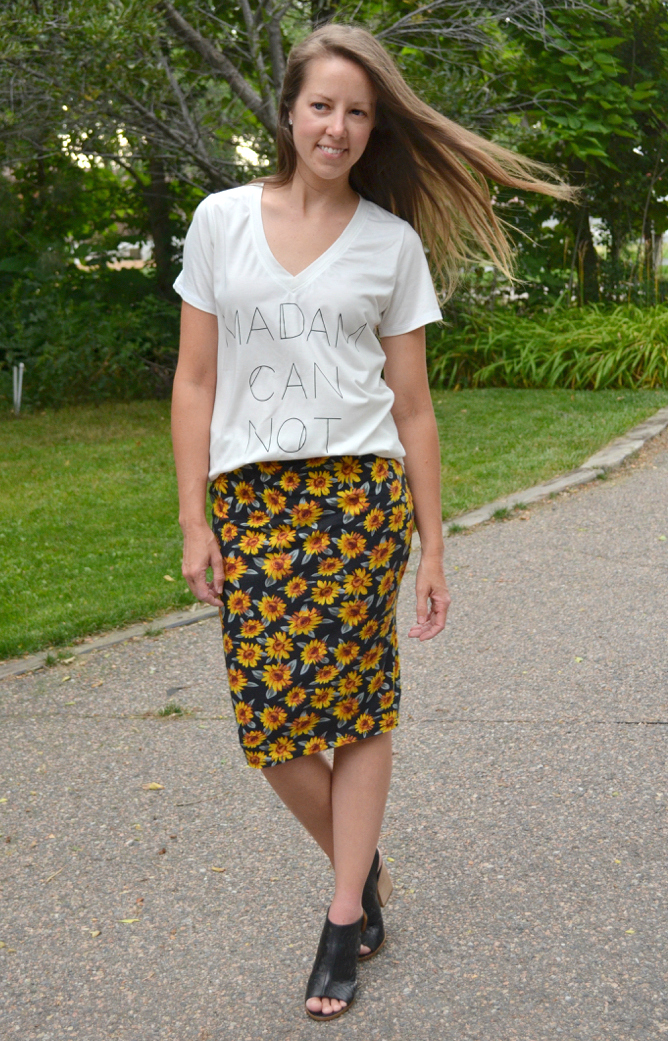 I challenge you to use "Madam Can Not" in your life today – let's make it a thing!