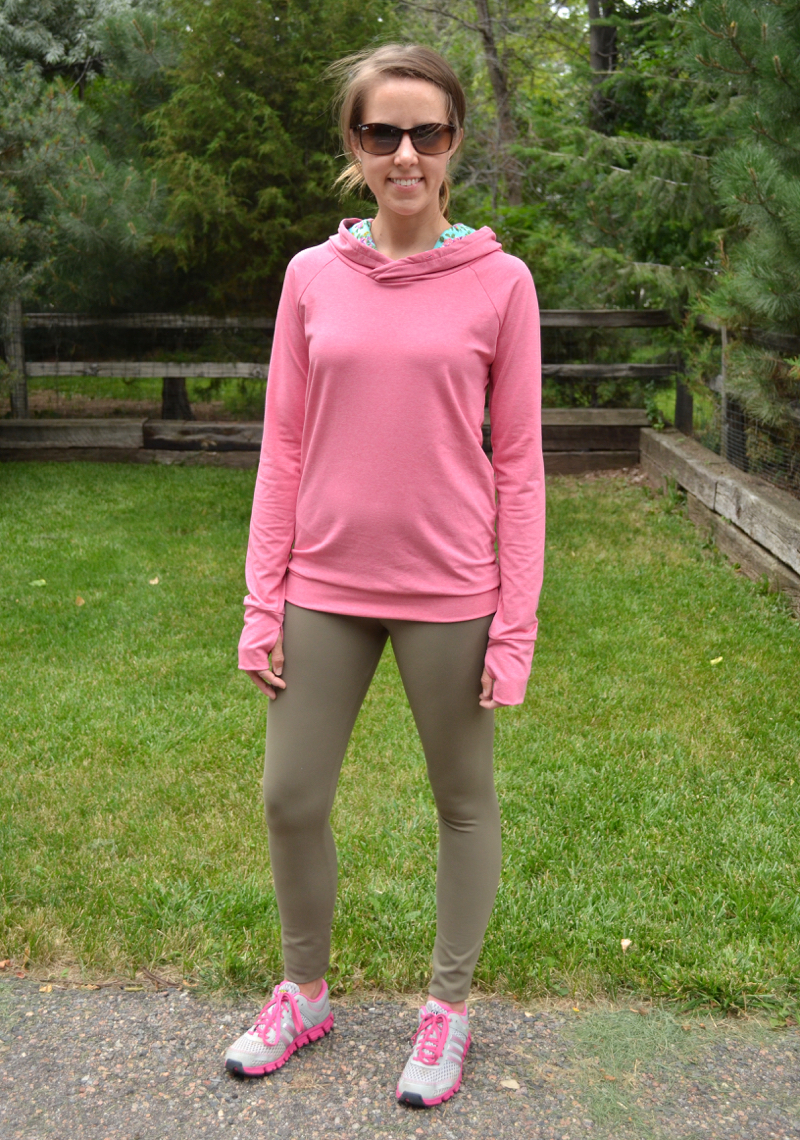 We're still in full-on summer time here, but my thoughts have turned to fall and back-to-school and cooler temps.  Summer and Autumn are tied for my favorite seasons, so I'm not trying too hurry either of them along, I'm just planning for the inevitable.  This fall all three of my girls will be in school, at least for some portion of the week, and I want to use my new-found freedom wisely.  One of my plans is to start jogging with a couple ladies on my street.  And one absolutely cannot pick up a new work-out routine without a cute new outfit.  It's like a law or something.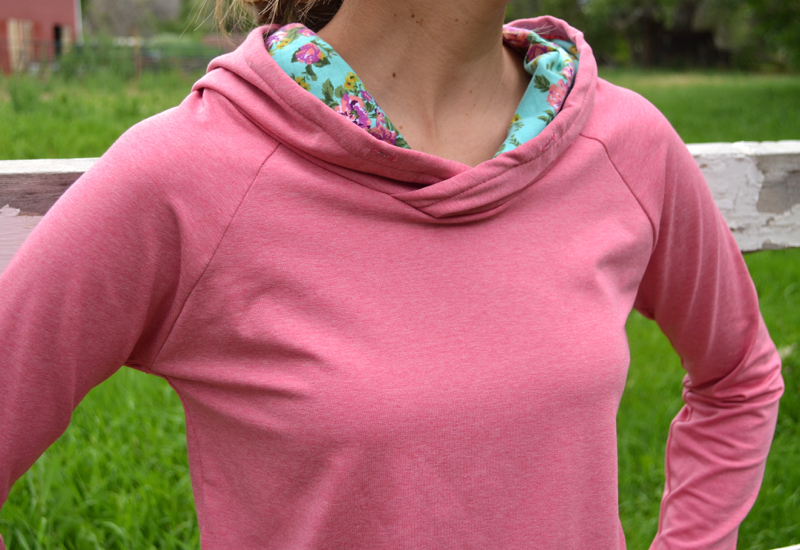 With that in mind I used my soft, gorgeous, lightweight, in a word – perfect, fabric from the now closed Sew Kinetic to make myself a little fall workout outfit.  The top is a Lane Raglan with the new hood and thumbhole add-ons, and the the bottoms are full-length Sloan Leggings.  I won't even go into detail about the nature of these fabrics because they're not available anymore and I don't want to disappoint anyone.  Suffice to say, find yourself a performance fabric dealer and make all your work-out clothes with it and you'll thank yourself.  Fabrics that are meant to breathe and wick moisture and have the proper amount of stretch and stretch recovery make such a huge difference.  Oh, and share your favorite shop in the comments so we can all buy some too, deal? 🙂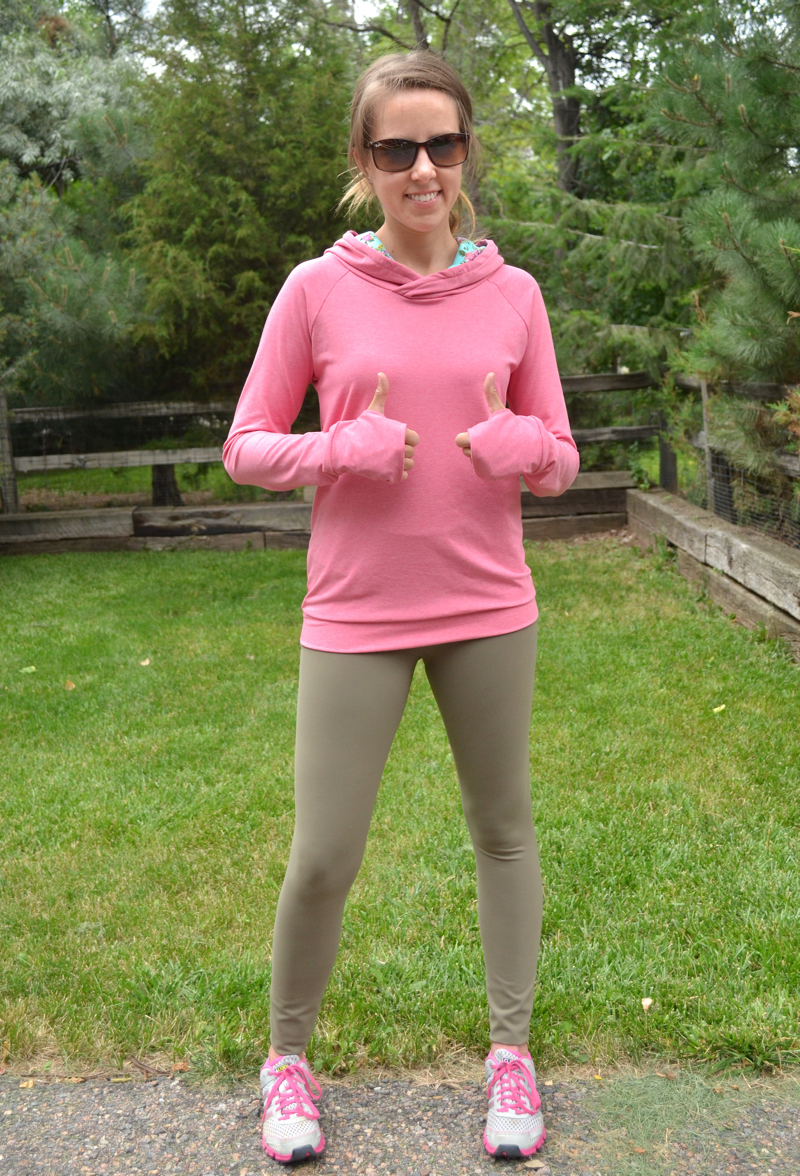 This outfit actually isn't quite finished.  I still can't decide what I want to use for my hood drawstring.  I lined the hood with a floral jersey from Girl Charlee, so I could use that fabric to add contrast, or  I could keep it simple with more of the pink fabric.  Or I could use twill tape.  I think I've decided after looking at these pictures, but I'd love your input!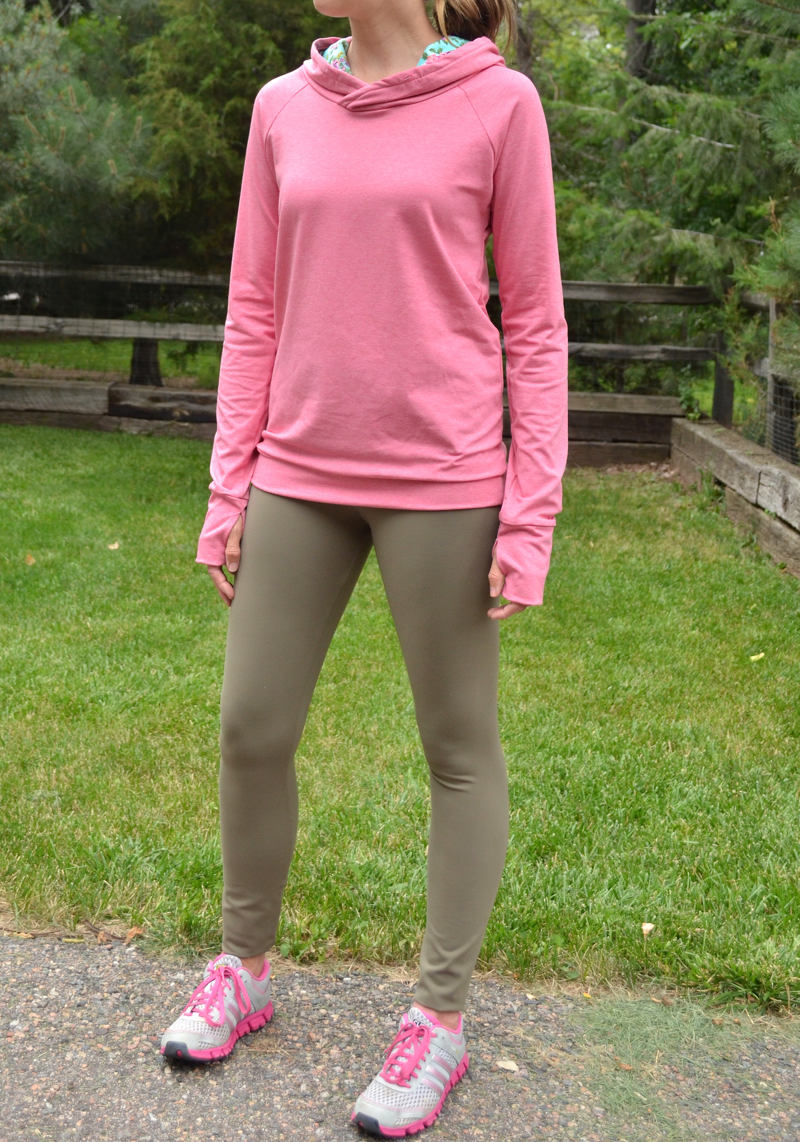 Also you'll notice that the leggings aren't hemmed and they're bunching at the bottom.  I left them that way because I thought I was going to make these into capris, but wasn't sure, so I made them long just to try on.  But then I really liked them and started thinking about cooler weather options and layering under my ski pants (not for actual skiing obviously, but for wearing indoors so we don't actually have to turn on our heater like a normal family.)  I feel like the obvious answer here is to just make another pair.  Can you have too many pairs of leggings, really?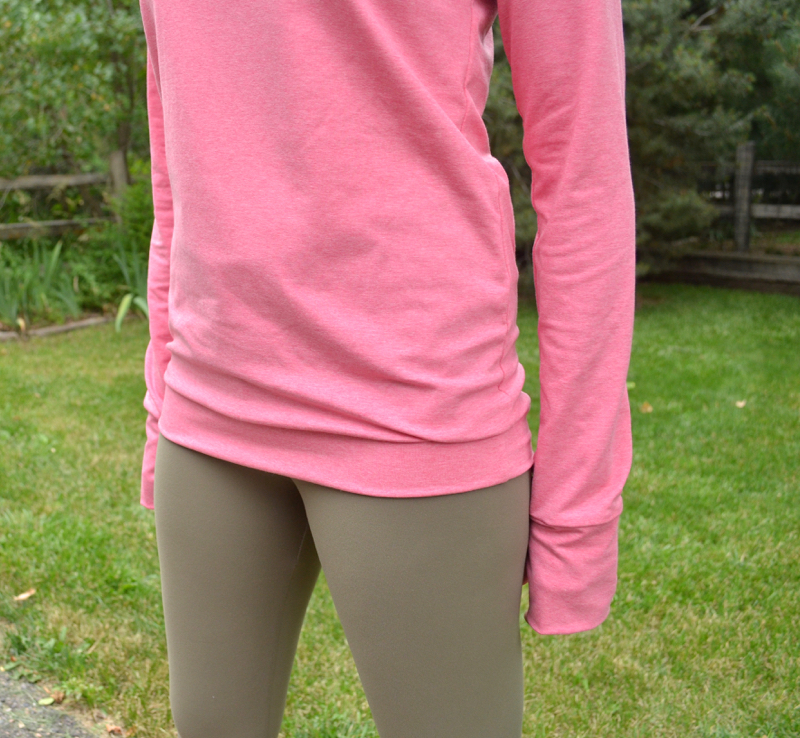 Once I stop being a total girl and make some decisions, I feel like this will be a great walking/jogging outfit for cooler fall mornings.  I'll layer it with an insulated vest for colder days.  And those extra long thumb hole cuffs mean I don't need mittens, which is pretty great (I've also discovered they work well as a built-in, re-usable, earth-friendly coffee sleeve, which speaks more to my lifestyle than keeping hands warm whilst running).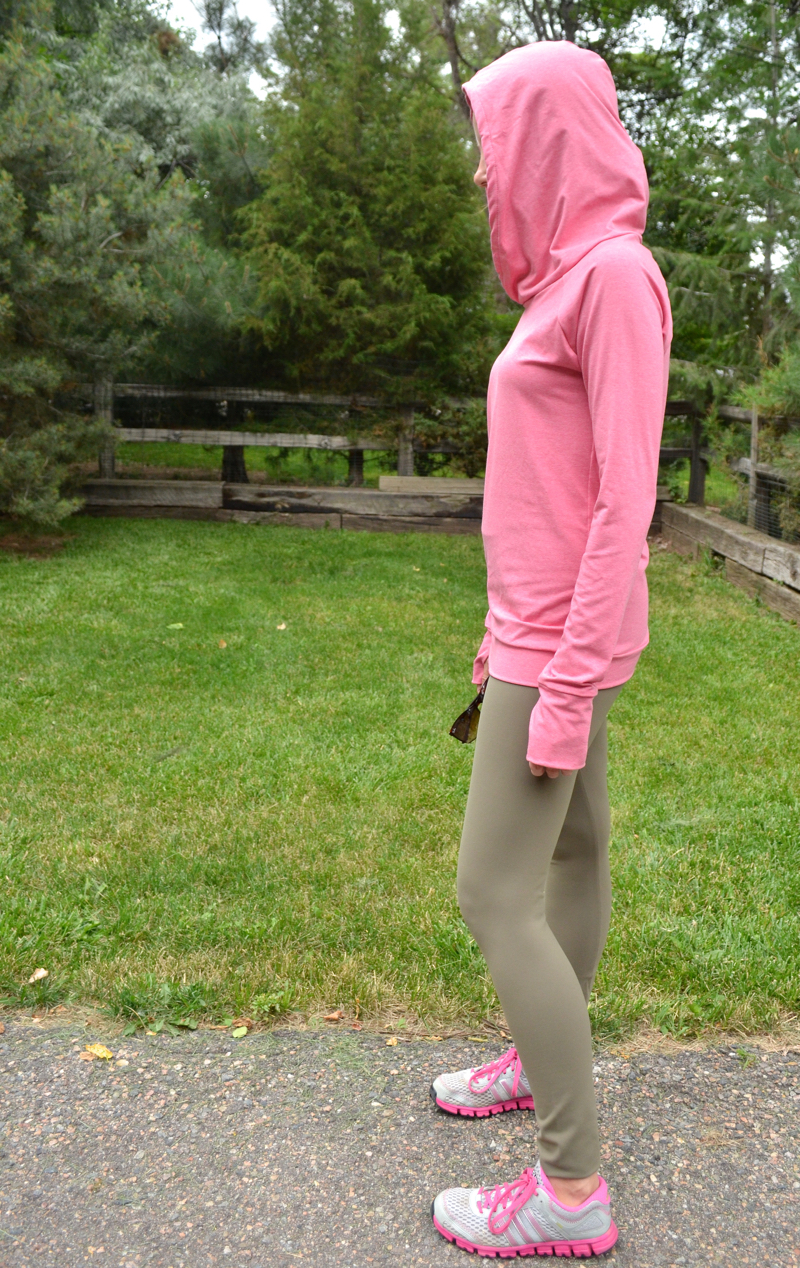 If you don't have them yet, you can grab a copy of the Lane Raglan and Sloan Leggings in the shop.  I promise they've been heavily tested and earned high points for activities other than jogging too, such as netflix marathoning and couch lounging.  Their versatility is truly mind boggling.