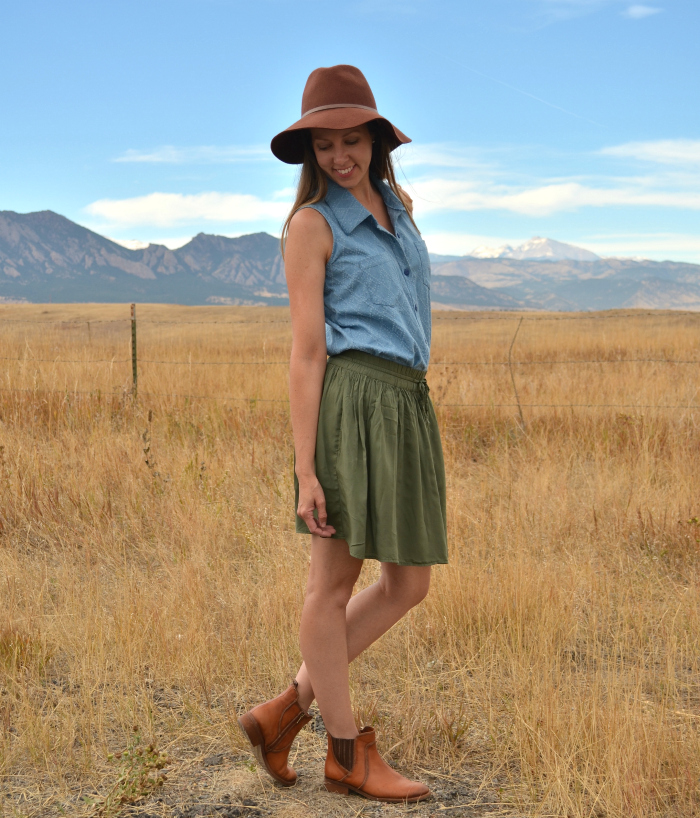 So here's a fun sleeveless Cheyenne hack that I had planned to do IN MAY but you know, life and procrastination got in the way.  I had basically decided to give up on it this year but then we planned a trip to Texas and  it seemed like the perfect excuse to finally just make this happen!  In the end it only took me about 4 hours to sew up, so I really had no excuse.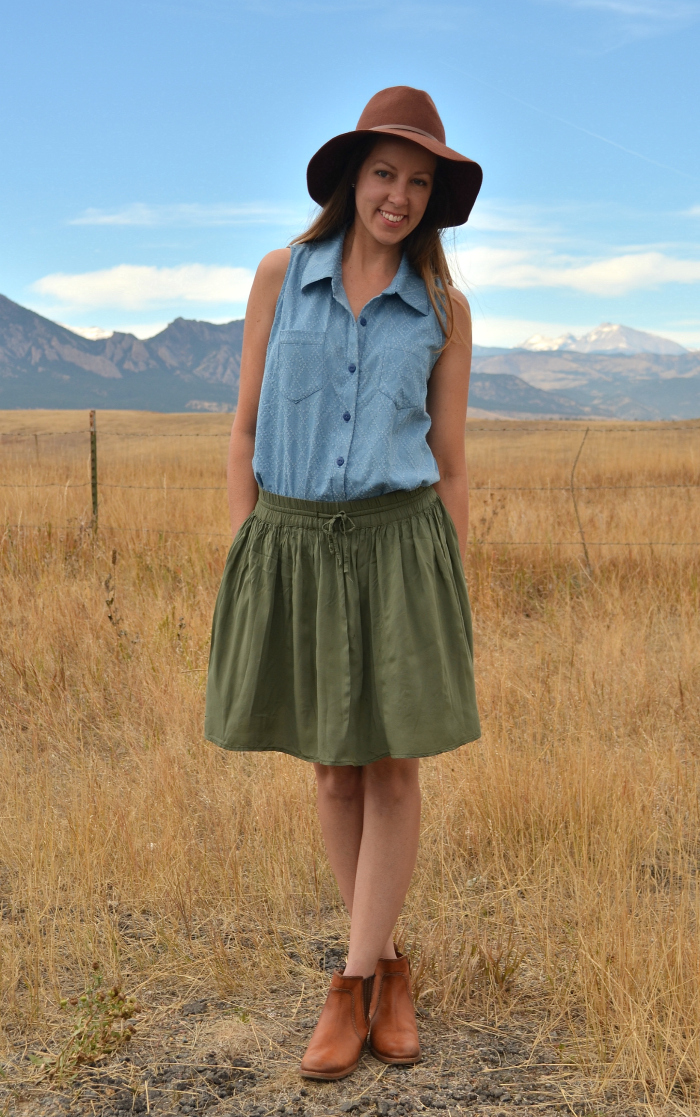 Thankfully the weather here in Colorado has been in the 80s, so I have at least one more week to wear it before I have to start layering.  I do wish it would just BE FALL ALREADY though!  It's like the weather doesn't even know how many cute boots I own.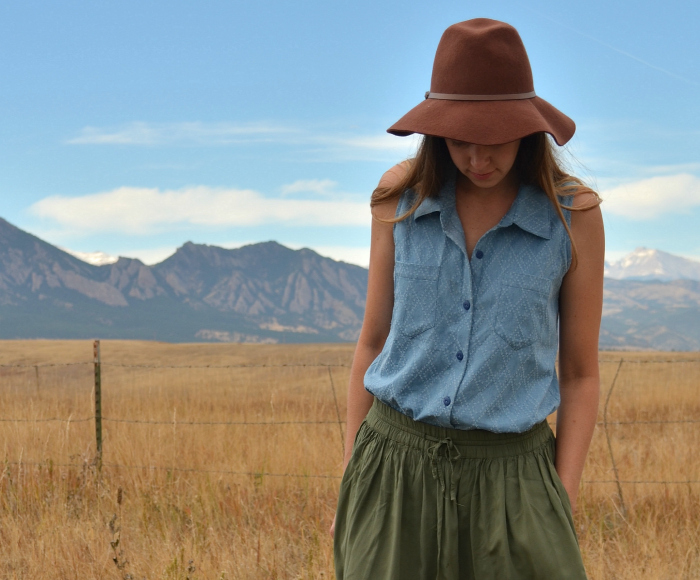 This hack is relatively easy, but there are a few things to know.  The Cheyenne is drafted to have a sleeve, so for most people the armscye as-is is going to be too gapey and low.  If you're about a B cup or more, your bust will push out the shirt and the armscyes will reveal everything.  The shoulder seam also extends out to the curve of the shoulder and oftentimes a sleeveless top is cut higher up on the shoulder.  That is more of a style preference though, so just decide what look you prefer before hand.  There's a couple ways to solve these fit issues.
Using this illustration as your guide, draw straight up the side seam starting at the narrowest point.  Continue the line about 1″ higher than the current armscye curve.  If you want to make a muslin (or even just hold up the new pattern to your body), keep in mind that you will lose about .25″ of height from the underarm when you apply the binding.  Reduce the shoulder seam to about 3.5″ starting at the neckline and measuring down.  A fairly traditional sleeveless shoulder seam is about 3″ or slightly shorter, so this will allow for seam allowances.  Repeat these alterations to the back and back yoke pieces.

Another way to alter the armscye is to just use a sleeveless pattern as your guide.  I used the Biscayne to alter my Cheyenne.  I taped the back to the back yoke, eliminating the seam allowances and then aligned the back of the Biscayne and drew in a new armscye.  Then I took the yoke and back apart and drew in new seam allowances.  The Biscayne has a slightly different shoulder seam angle, so you can either change your Cheyenne to match that one or just kind of fudge it. I used the shoulder seam angle from the Cheyenne on this one.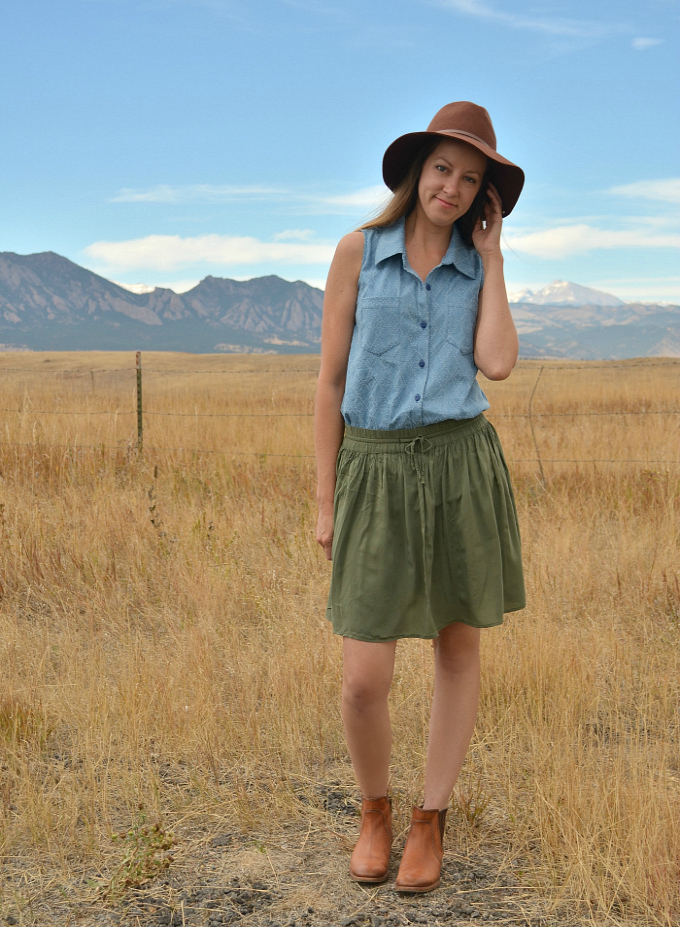 After your new Cheyenne is sewn together, you can use the Biscayne Sew-Along to apply binding to the armscyes.  Here's a wrinkly shot of the back so you can see how reducing the shoulder seam really gives it a great sleeveless fit.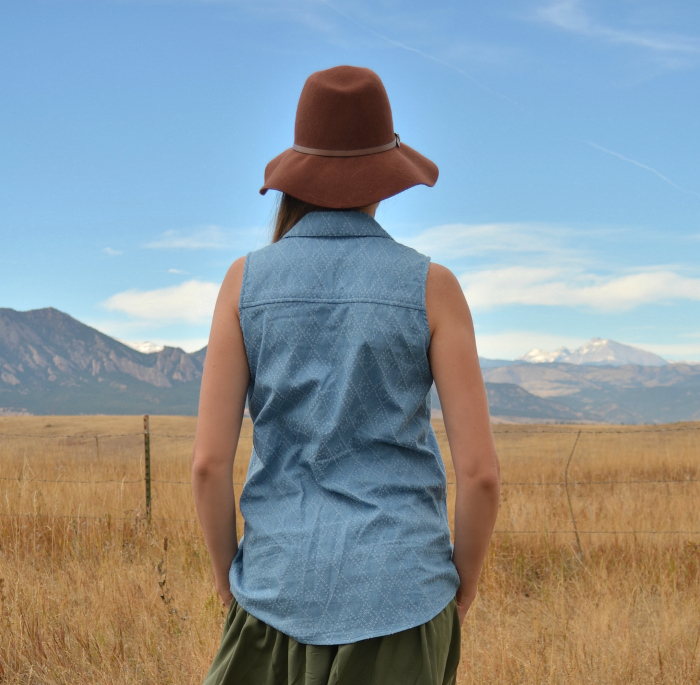 And that's it!  I love love LOVE this shirt you guys.  I think every closet needs a basic chambray button down in long sleeved and sleeveless styles.  They just go with everything!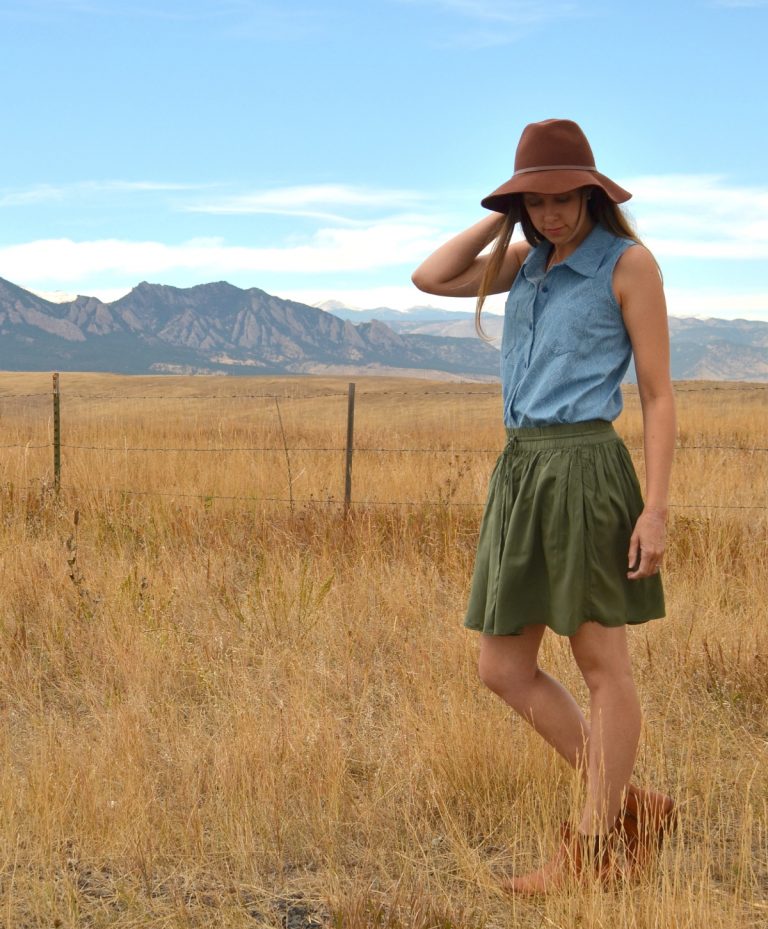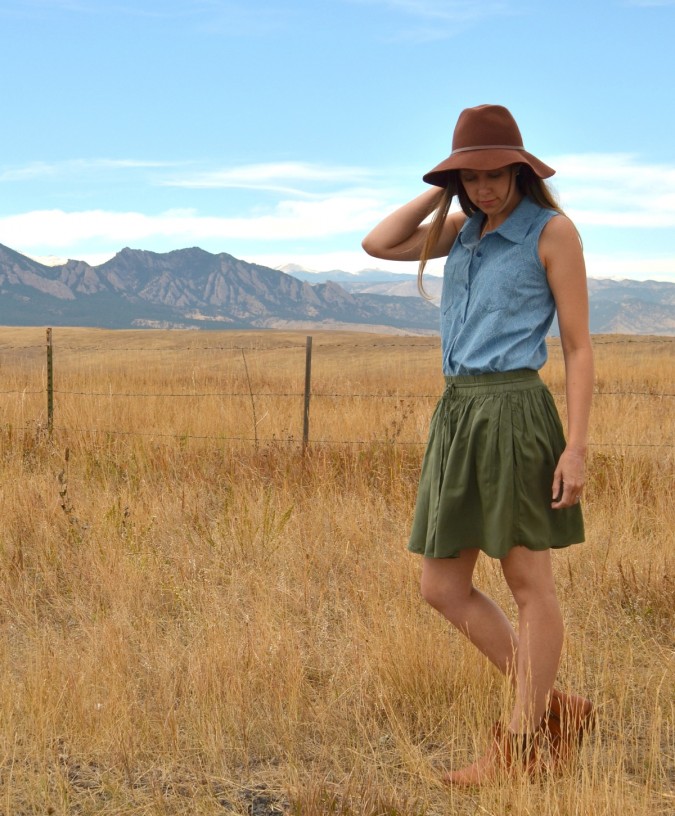 I got this great lightweight chambray at Joanns, can you believe it?  It has a really interesting diamond pattern design that looks like it was made by puncturing the fabric with an awl (but, you know, a million times by a machine).  It's a great detail that doesn't take away from the simplicity of the top.  They also have the same fabric in a darker chambray.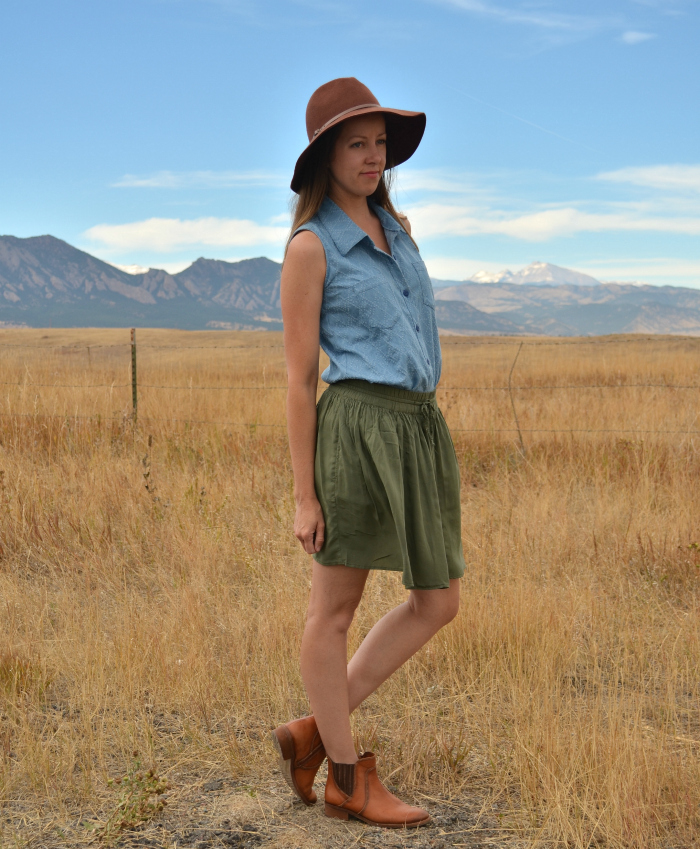 If you don't have the Cheyenne pattern yet, you can grab it here, and make sure you check out the full Cheyenne Sew-Along!