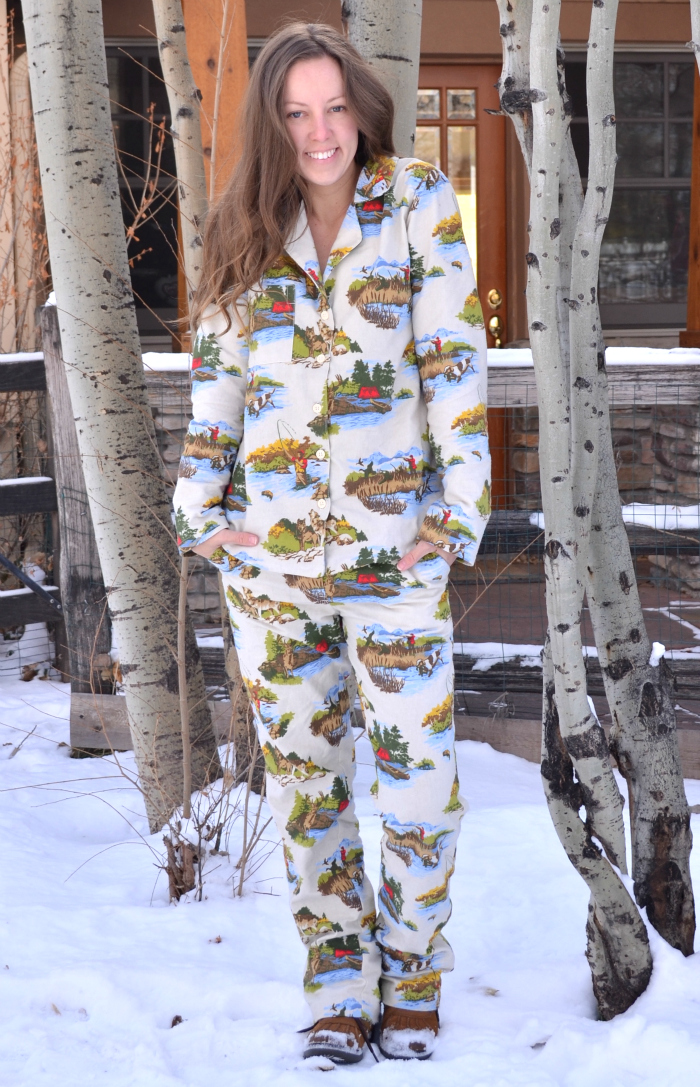 So I should probably start off by saying that Ron Swanson is my hero.  (In case you are still one of the lucky individuals who gets to watch Parks and Rec for the first time, Ron Swanson is the greatest fictional character to ever grace the screen and he is played by the greatest non-fictional character, Nick Offerman.)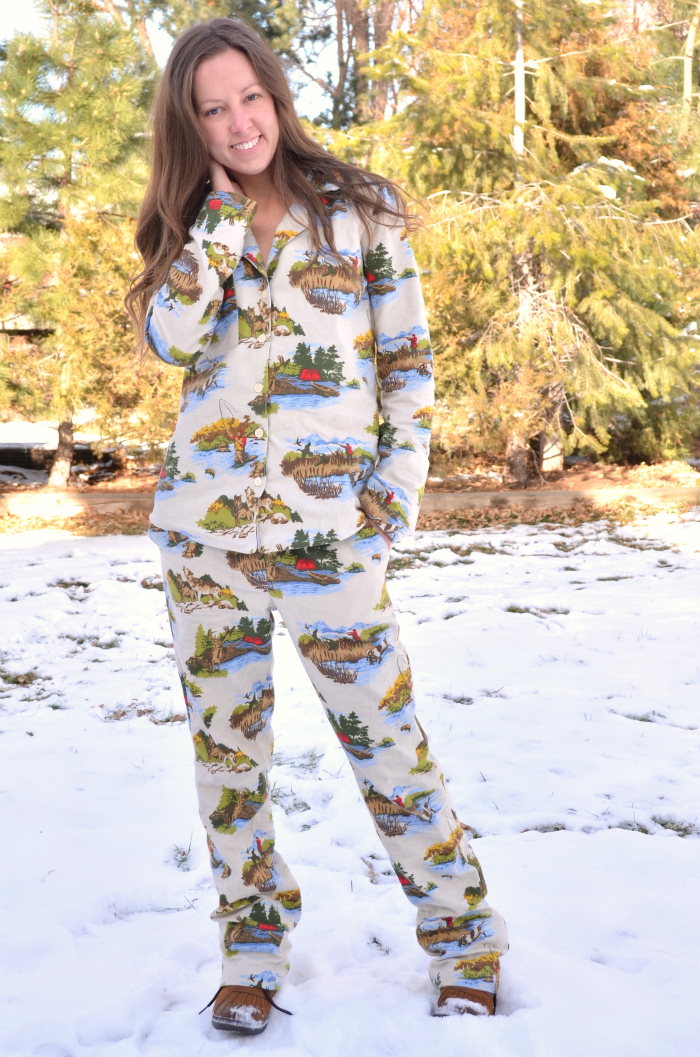 I was very glad to discover that in real life, Nick Offerman is basically Ron Swanson, except his name is spelled differently.  I strongly agree with most everything he says, especially his stance on veganism*, social gatherings**, cats***, breakfast food****, and politics*****.  In fact, after watching the entire parks and rec series through twice I can say that the only disagreement I have is with his stance on frozen yogurt, which is delicious.  Although, now that I think about it, I don't really know what frozen yogurt tastes like because it is only a conduit to get molten nutella and 3 lbs of candy toppings into my mouth.  I feel like Ron would approve.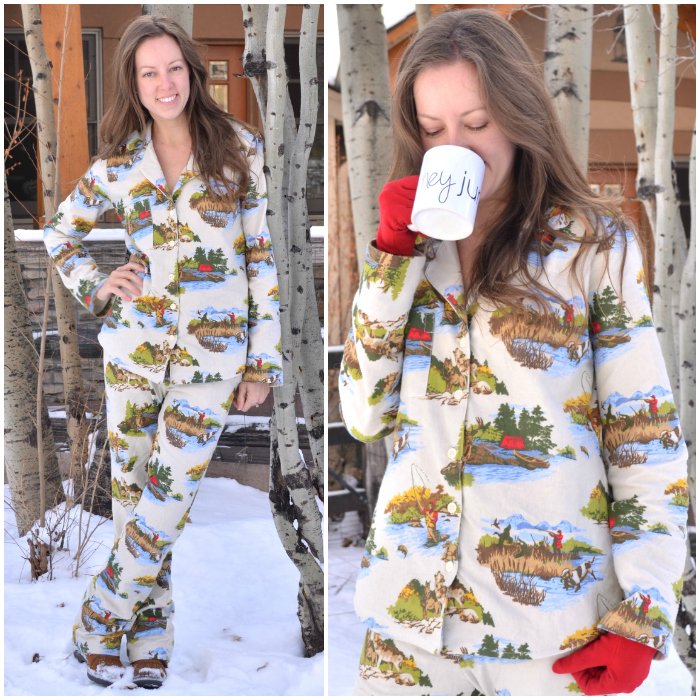 I saw these rad flannel sheets at Walmart and immediately I knew that I must have them and they must become pajamas.  I had a weird moment cutting into brand new sheets though.  I sat for a second looking at all those stitches, all that perfectly stretched elastic, and thought about the person who did all that work, never knowing that it would immediately be cut to pieces.  But I hope I've done this fabric some honor in its secondish life.  With its scenes of fishing, camping, packs of wolves, elk, and evergreens, it was the perfect fabric to construct what will hereby be dubbed my Ron Swanson Tribute PJs!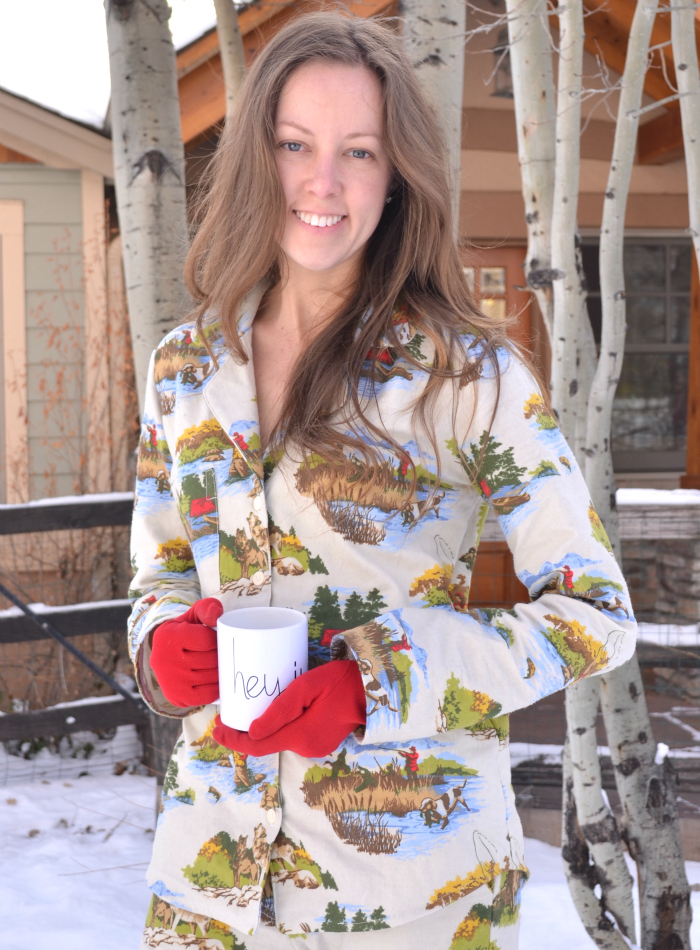 These are of course the Carolyn Pajamas from Closet Case Files.  I've made them before, although my rainbow unicorn pjs are a pretty far cry from these.  My pajama drawer is bipolar, apparently.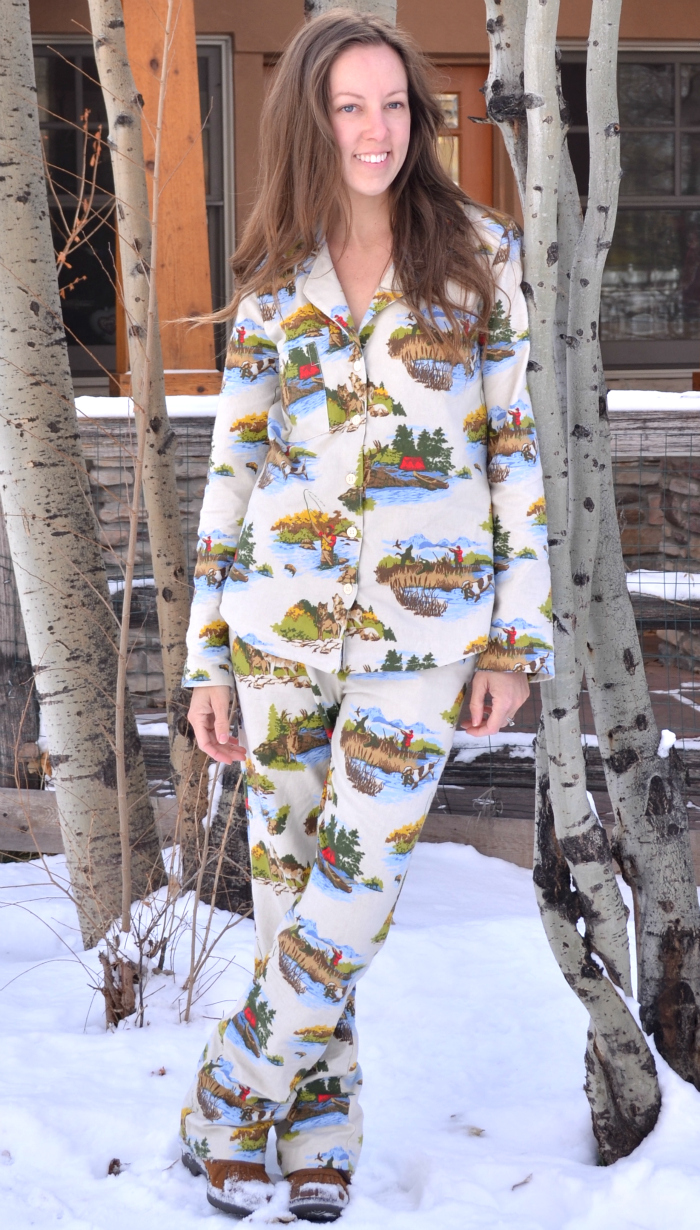 This time I sized up for a roomier fit because my other ones were fairly fitted and this flannel is pretty thick and has not yet been softened with multiple washings.  But they will.  Like a fine Lagavulin Scotch Whiskey, they will get better with age.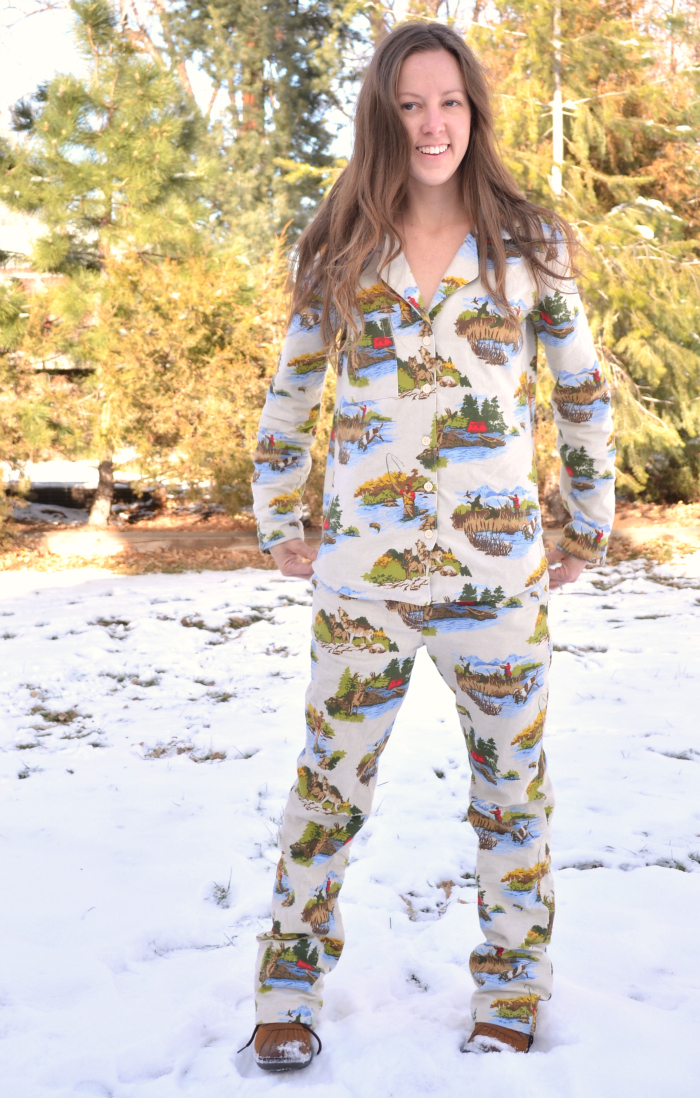 This is view A, which I'd venture to say is the easiest and quickest view to make.  Last time I took the time to do all the piping accents, but for these I really wanted to keep it simple and let the fabric do the talking.  Give yourself a good full day of sewing to get these sewn up and you'll have yourself a beautifully tailored pair of pjs that you can proudly display to the inside of your bedroom (and possibly your mail person and the occasional neighbor).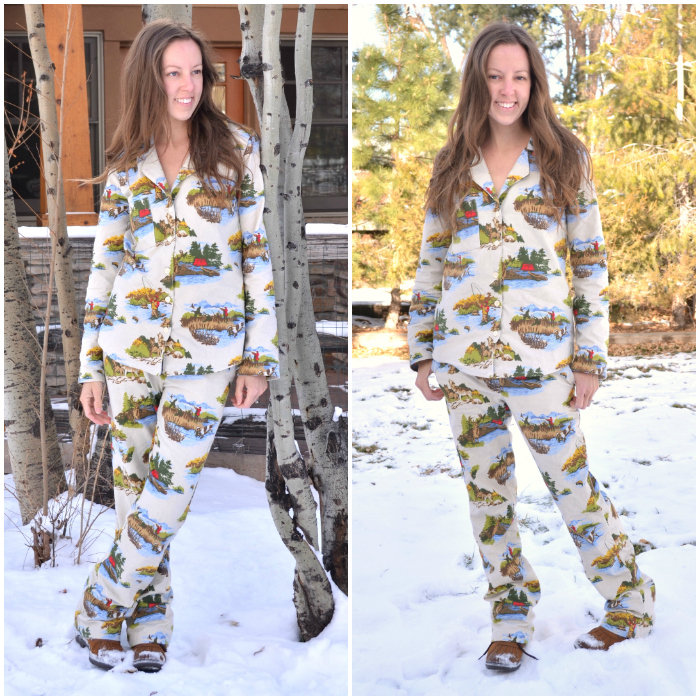 I hope Ron/Nick appreciates my efforts to honor him with my choice of sleeping attire.  If you plan on making your own pair of Ron Swanson Tribute PJs, I highly recommend playing this motivational video to keep you company.  It's 45 minutes you won't regret.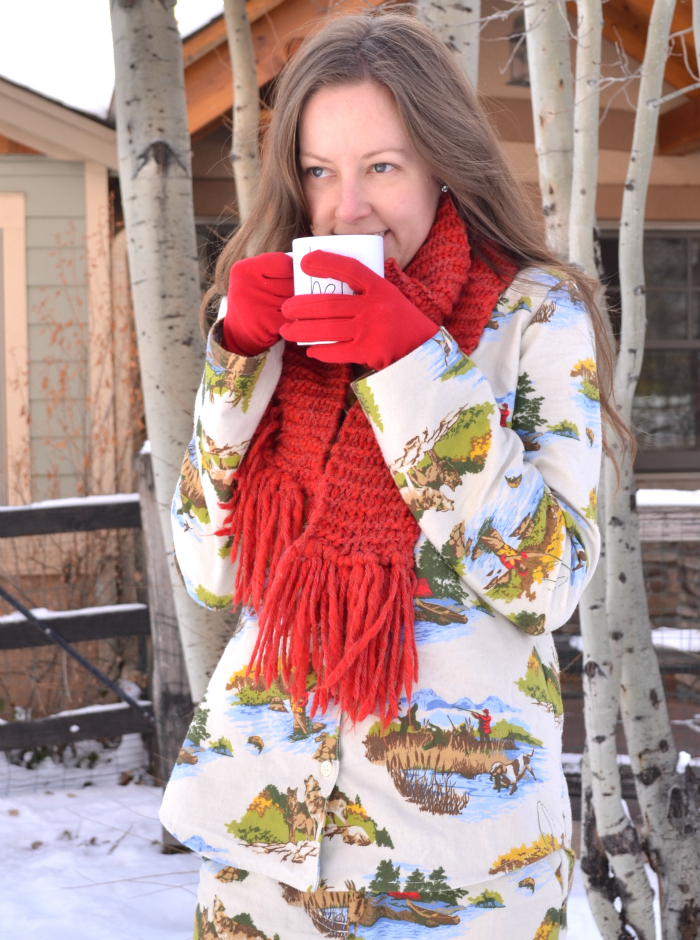 Oh, and if you think it's kinda weird that I've dedicated an entire sewing project to a fictional tv character, you've obviously not seen this amazingness right here.
*rethink your life
**more food, fewer people
***pointless
****give me all the bacon and eggs you have
*****It's never too early to learn that the government is a greedy piglet that suckles on a taxpayer's teet until they have sore, chapped nipples.