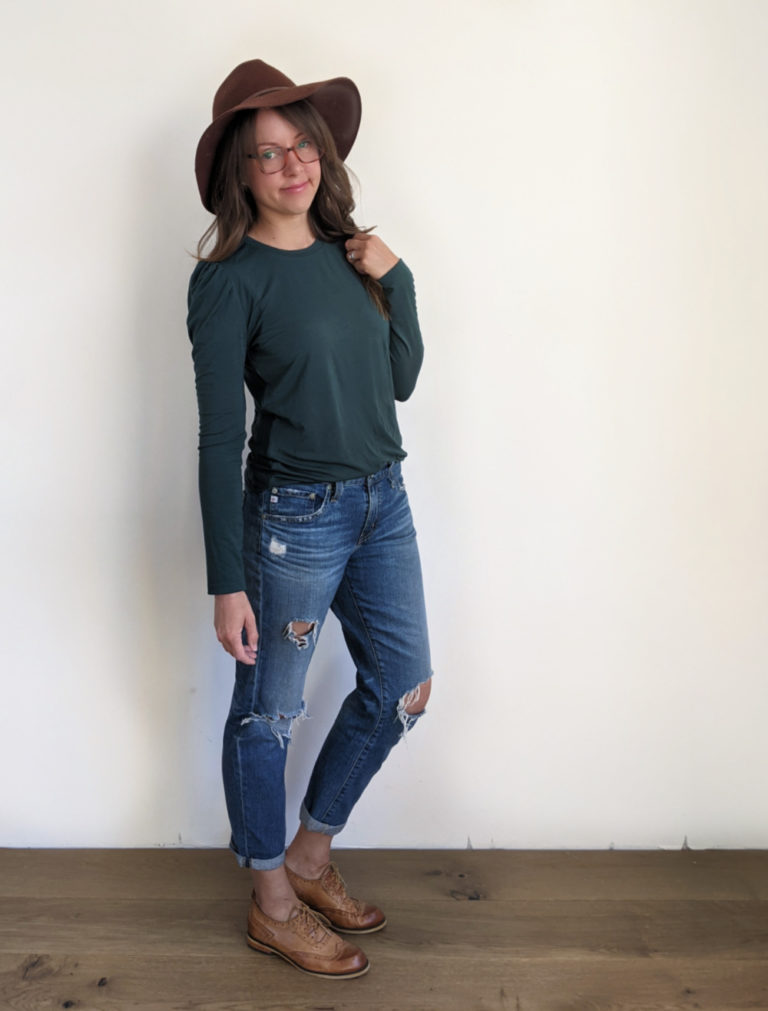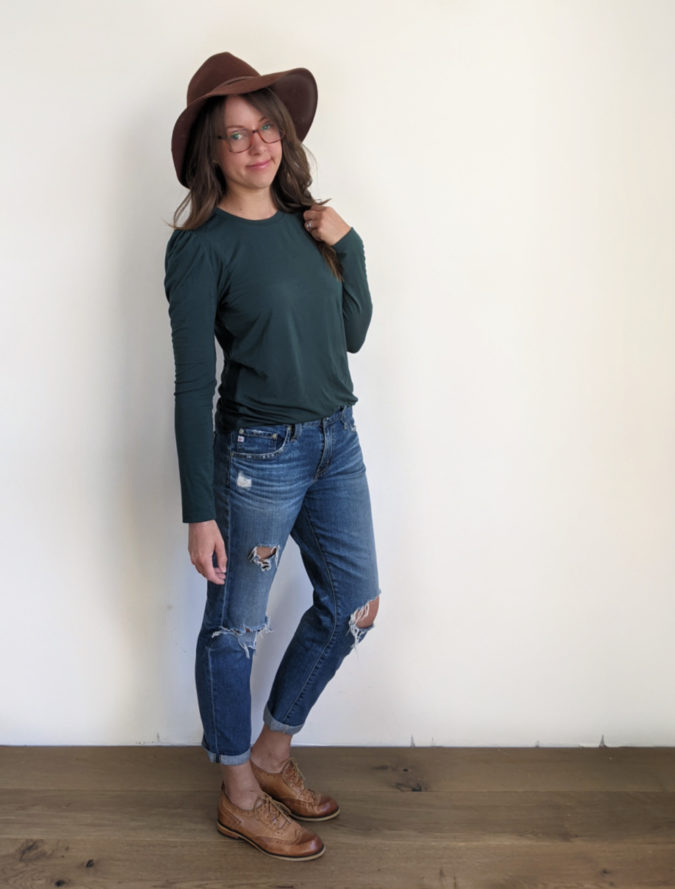 Here's a super simple modification you can do to any pattern with a set-in sleeve to give it some volume! I especially love it in knit because it adds just the right amount of interest to a wardrobe staple. You can still throw it on with jeans and sneakers for a casual outfit, but it gives it a little extra drama.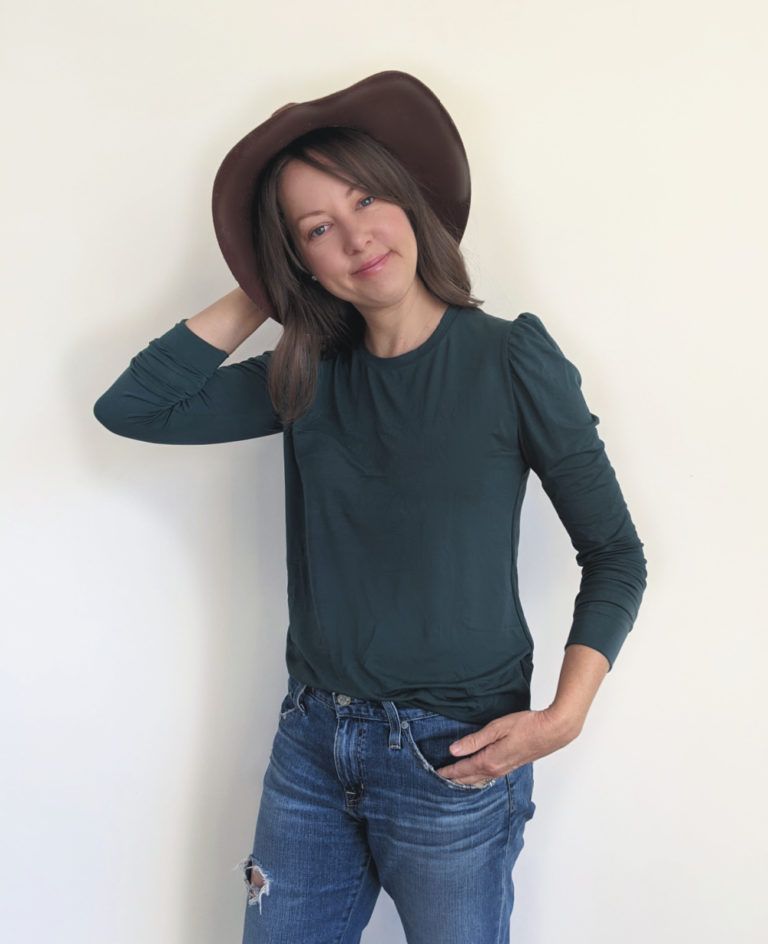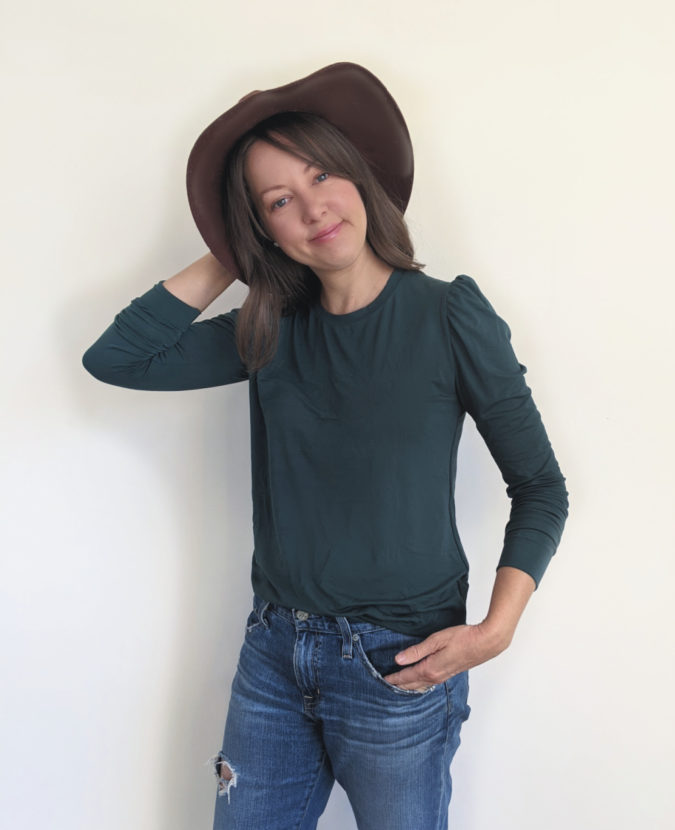 I chose the Union St Tee for my hacks because I wanted a shirt that was slim but not fitted, and I wanted the long sleeve to be fitted even with the added volume at the top. Note that if you want to add fullness to the full length of the sleeve, you will need to use this tutorial.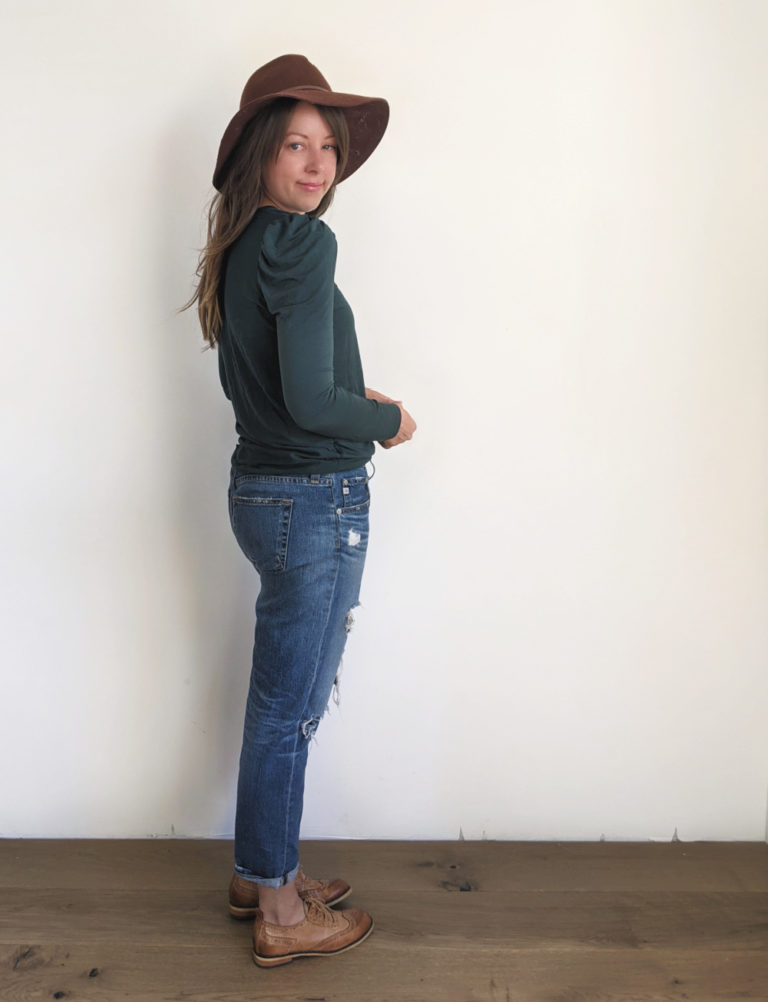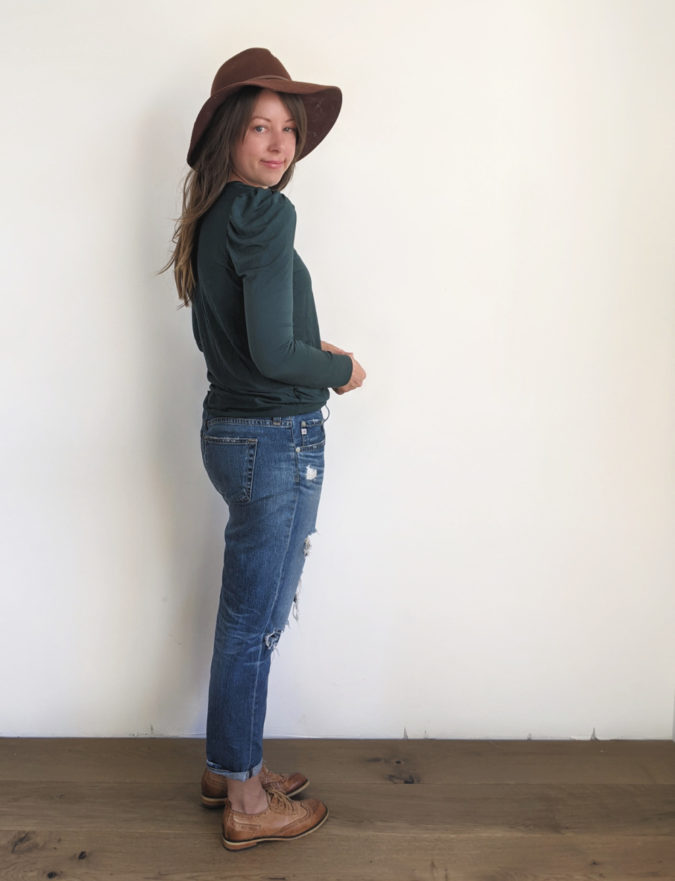 Puff Sleeve Tutorial
Step 1. Using a ruler, draw a line horizontally at the bottom of the sleeve cap. At the center, draw a vertical line. Then draw two diagonal lines from each side of the sleeve cap toward the center (the position doesn't need to be precise). Cut through all 4 lines, but leave a hinge at the bottom of the two diagonal lines (shown with a dot in these illustrations). Slide a piece of paper under the sleeve cap so you can affix your altered pieces to it in a later step.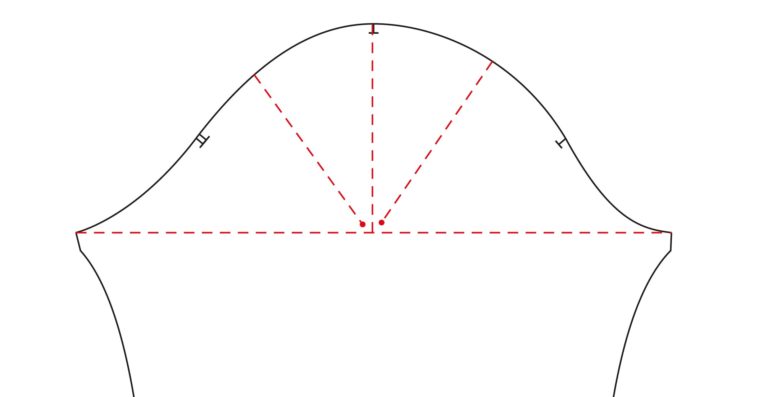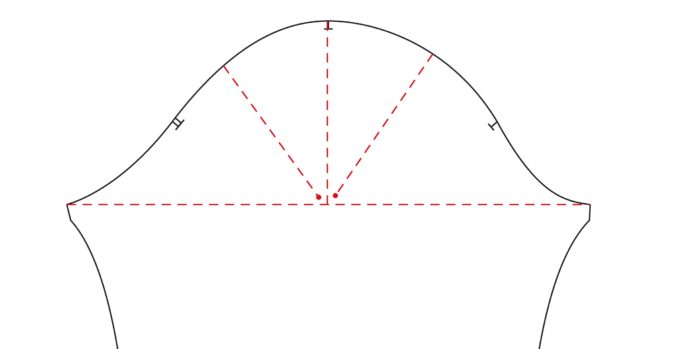 Step 2. Raise each side of the sleeve cap 3″ from the center point. Note that increasing or decreasing this amount will increase or decrease the amount of "puffiness" in the sleeve cap, respectively.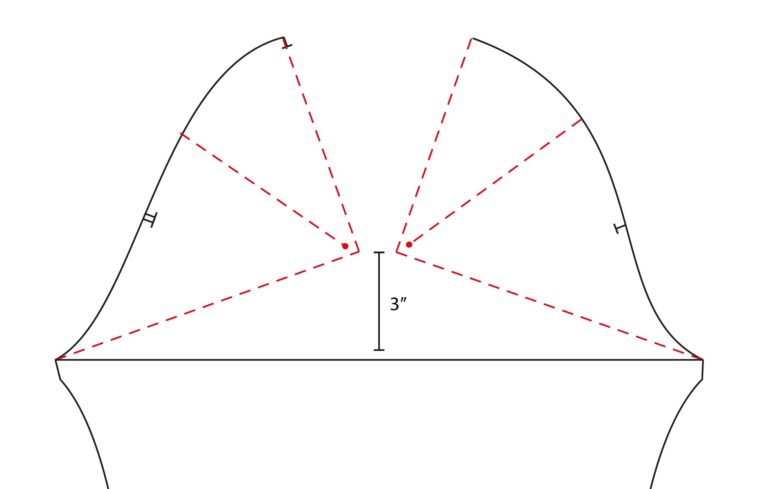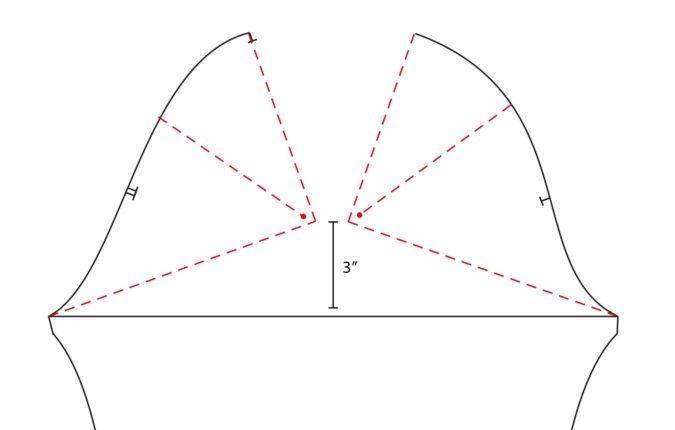 Step 3: Rotate the hinged center pieces so the inner cut lines are once again vertical, opening up a dart through the side of each sleeve cap.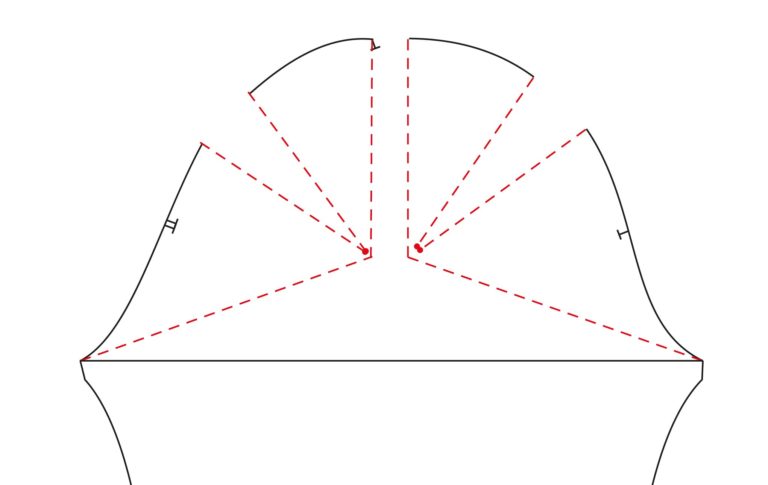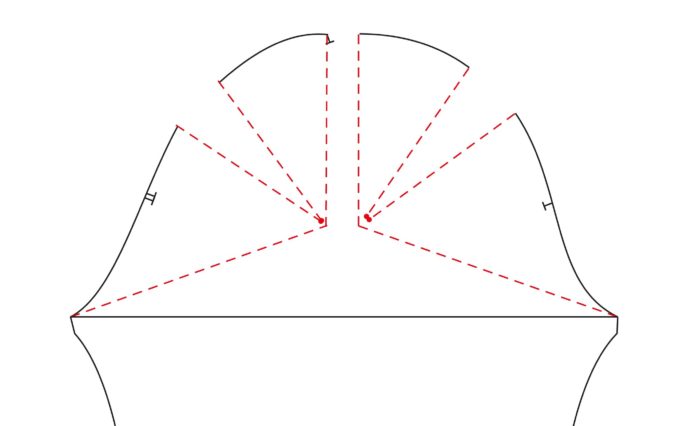 Step 4: Tape all the loose pieces down to the paper below the sleeve cap to hold them in place. Trace your new sleeve cap pattern, adding another 2″ to the center height. Smooth out the sides of the new cap so they meet at the notches. Transfer notches to the new sleeve cap and cut the sleeves as indicated in the pattern.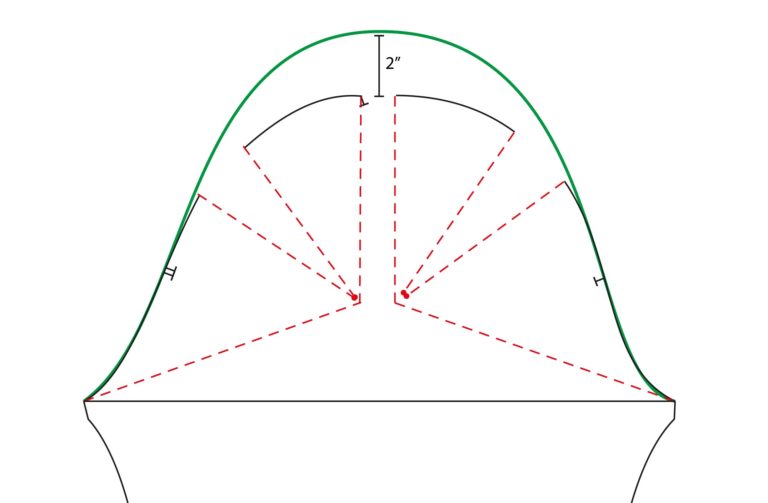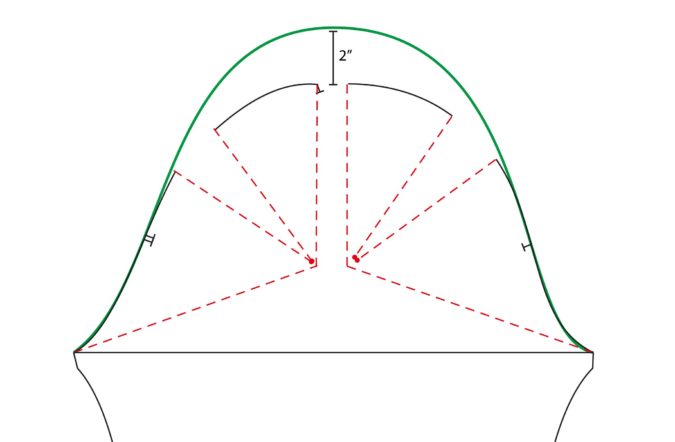 ---
And that's it! So simple, right? You can alter the two vertical measurements given in this tutorial to suit your needs. If you only want the slightest bit of volume added, I suggest reducing the first measurement to 1.5″, and leaving the second measurement at 2″. Here is an example of how that looks in a finished sleeve: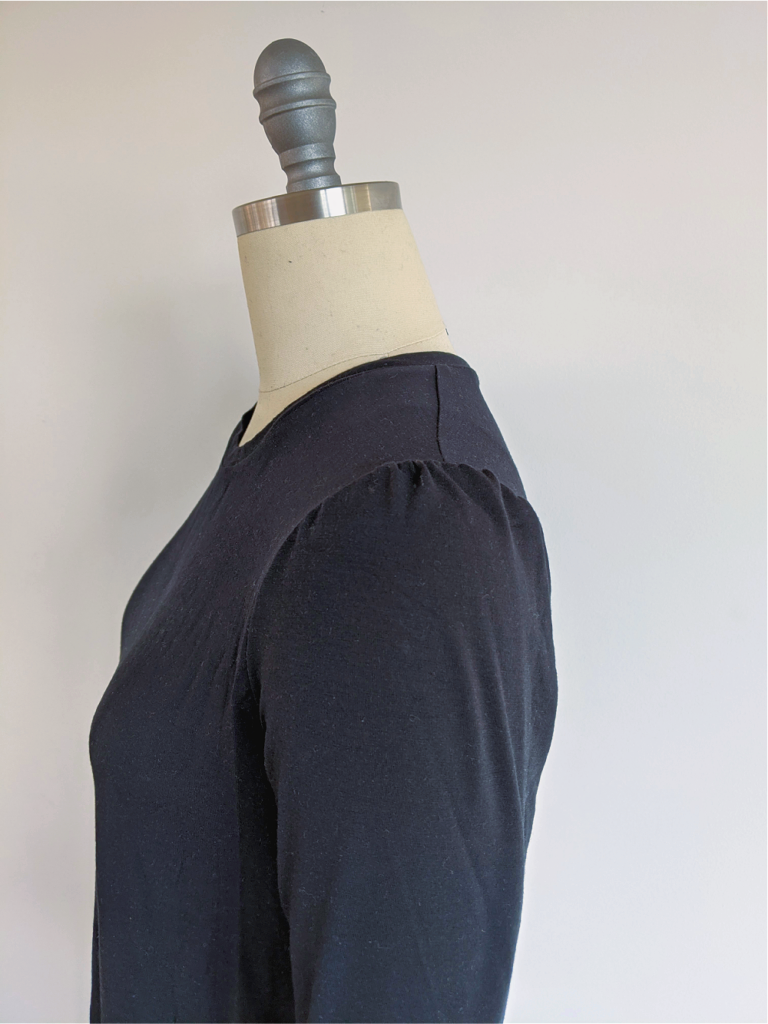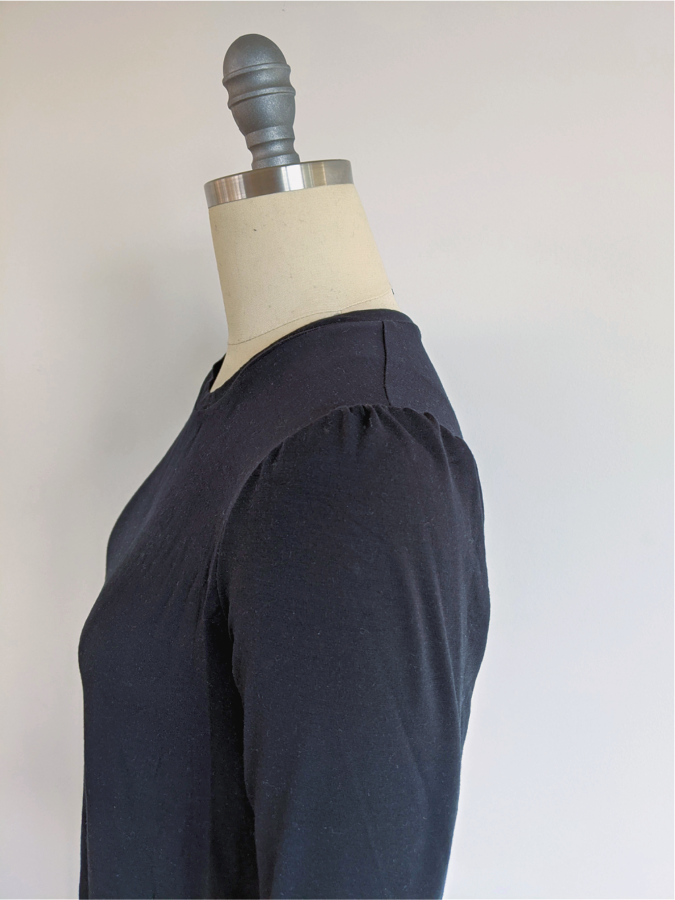 If you use this tutorial, please share it on social media with #HeyJunePatterns, #UnionStTee, and tag me @HeyJuneHandmade so we can all see it!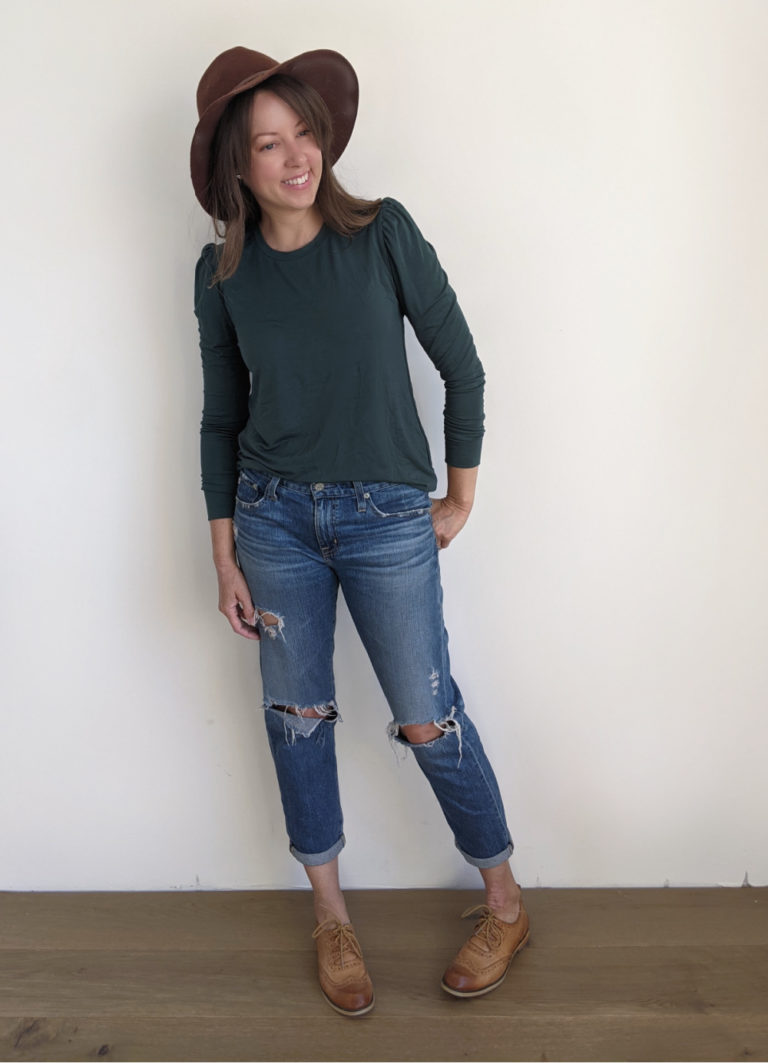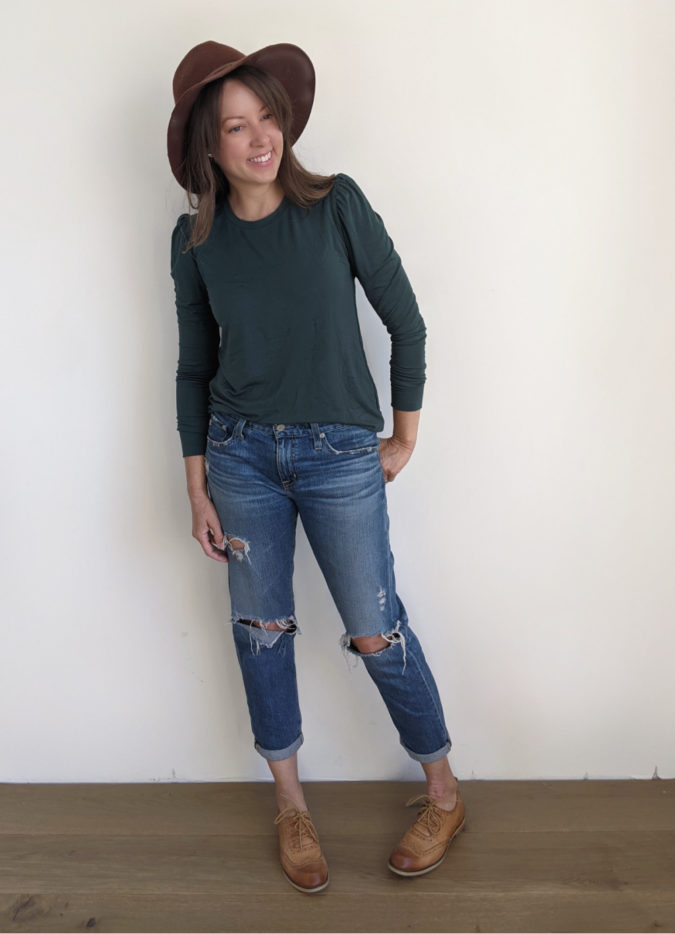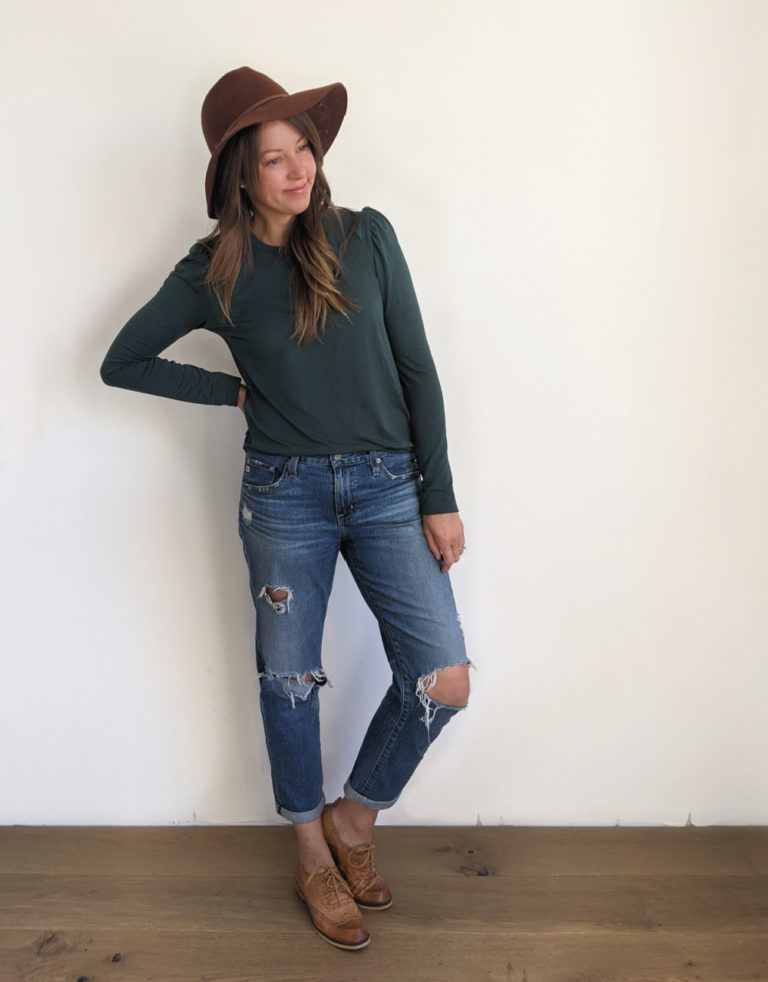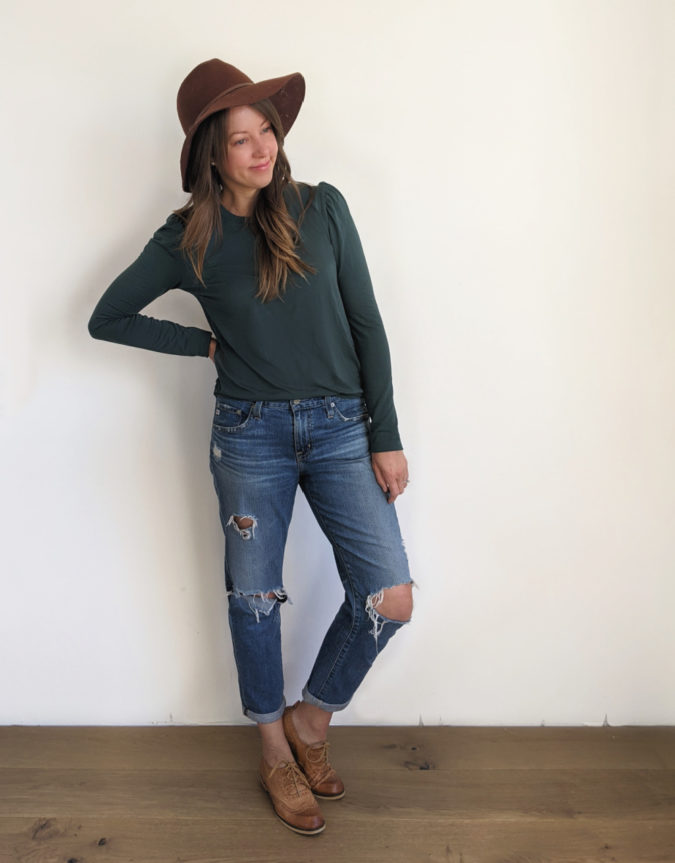 Sources
Hat: old
Fabric: rayon spandex from the stash, maybe originally from Raspberry Creek Fabrics
Jeans: AG Denim
Brogues: Amazon (aff link)