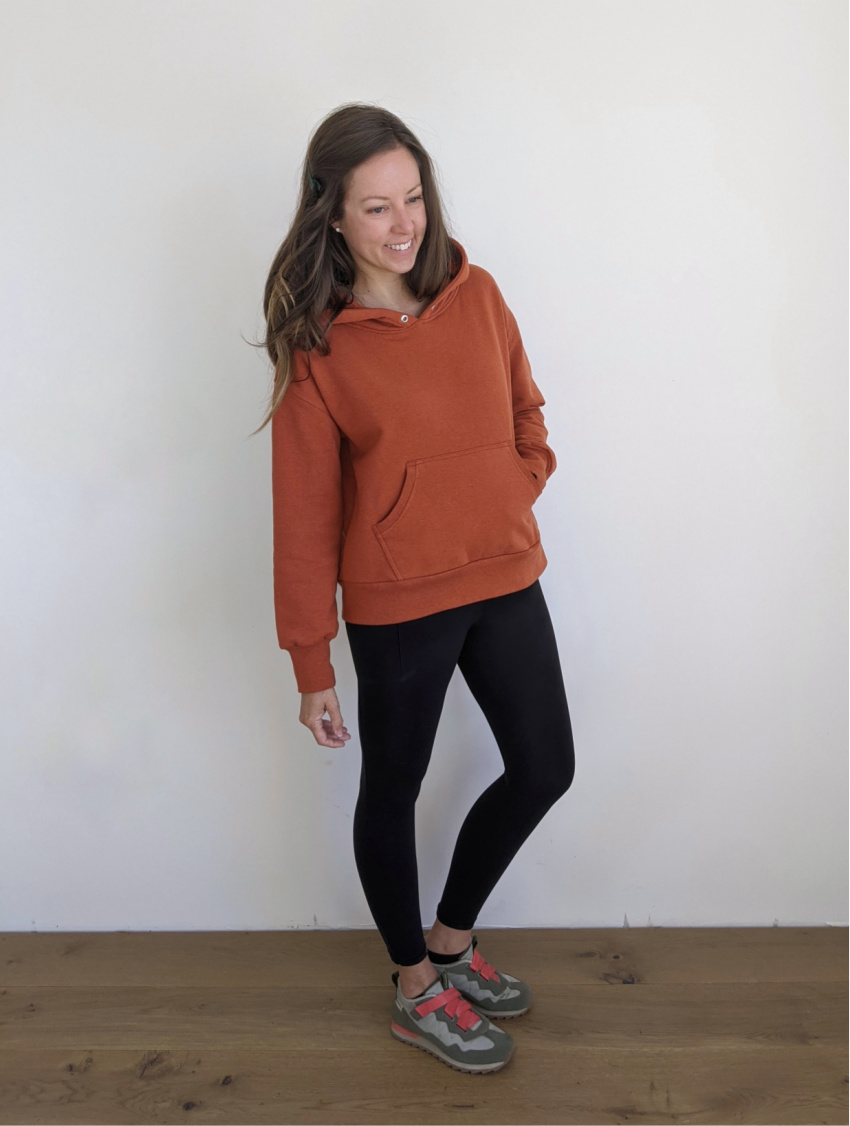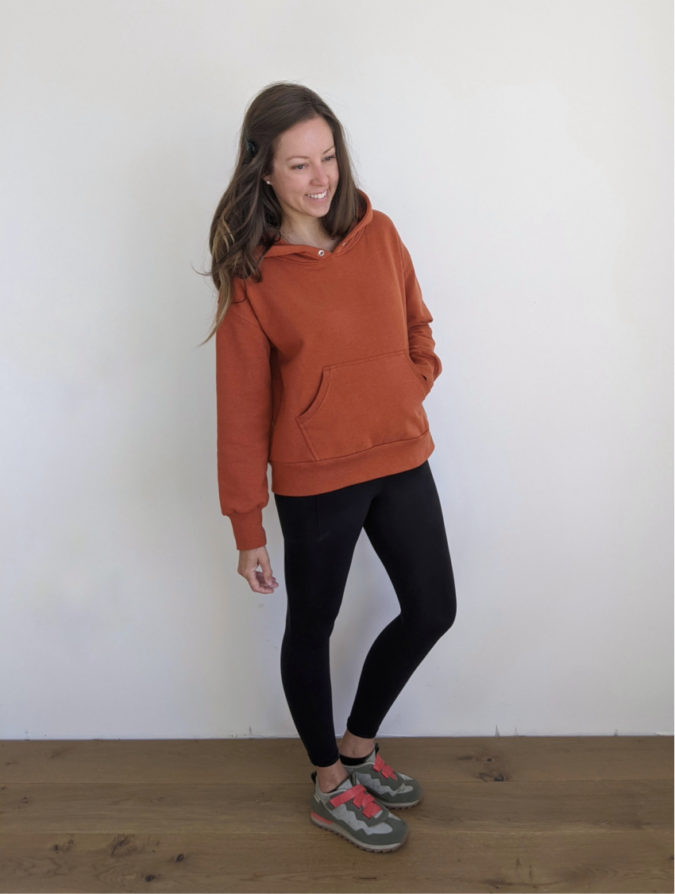 I've been sitting on this luscious European sweatshirting with matching ribbing since last winter trying to pick the exact right pattern. Sometimes it's hard to choose when you're using really special fabric, isn't it?
I knew I wanted a dropped sleeve hoodie of some sort, but the Brunswick Pullover has a dolman sleeve so it was a little too long for what I had envisioned. Finally I decided I needed to either shorten the Brunswick sleeve or lengthen the Halifax Hoodie, which has a traditional set-in sleeve. In my opinion, shortening a dolman sleeve is easier because it is already drafted through the shoulder and side seam to have an integrated sleeve so that's what I chose!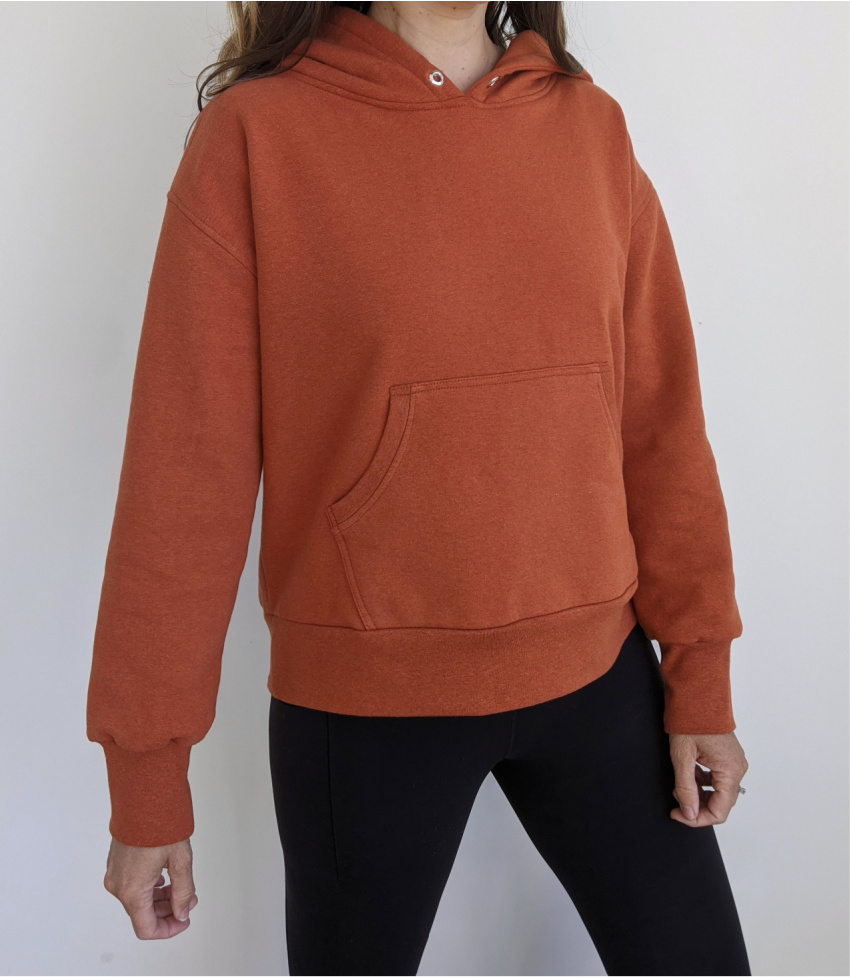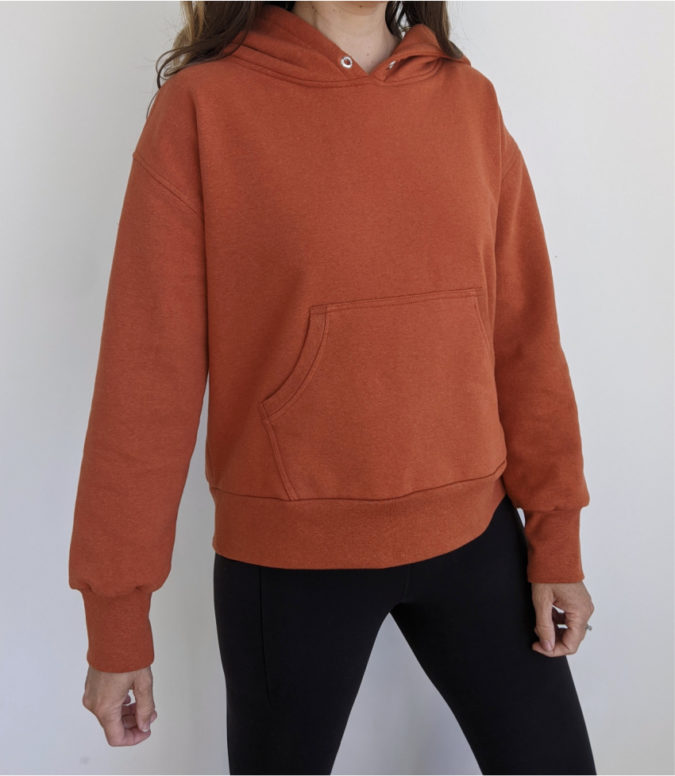 It may seem like a very subtle change to think about and go to the effort of drafting, but I am so very pleased with the results. For a plethora of reasons, sewists should be able to tweak things until they're exactly what they want – the most important being that we can!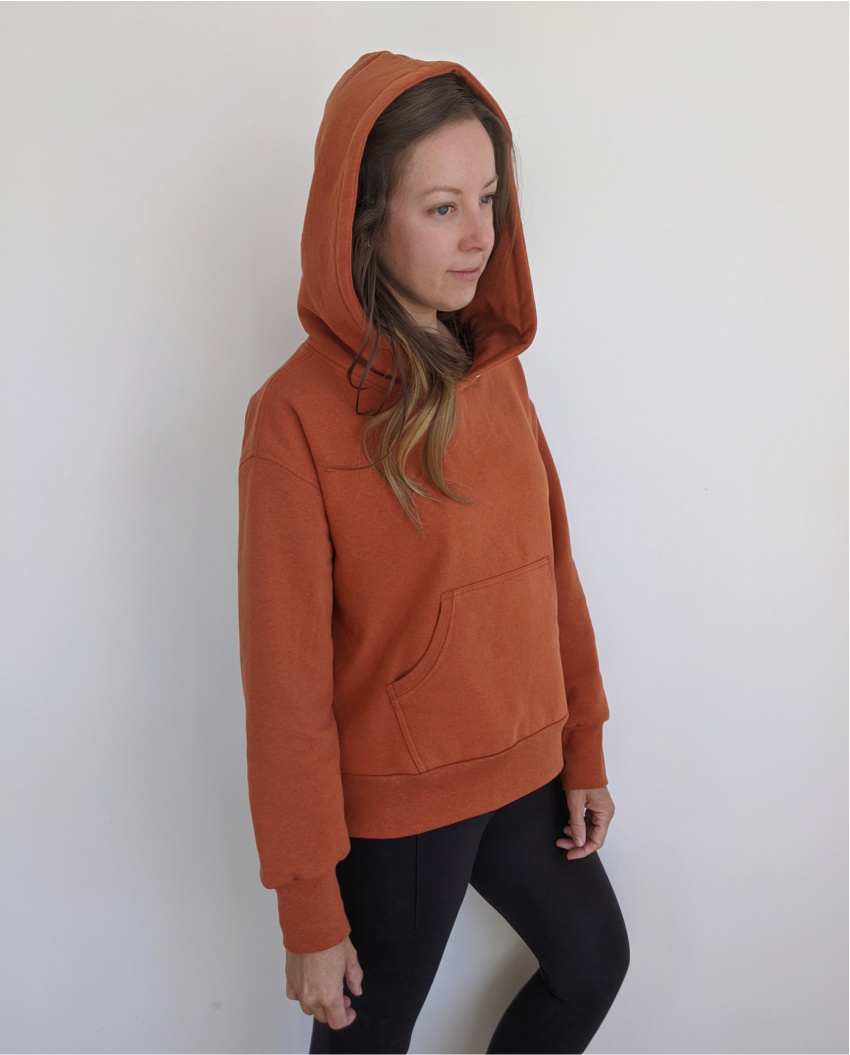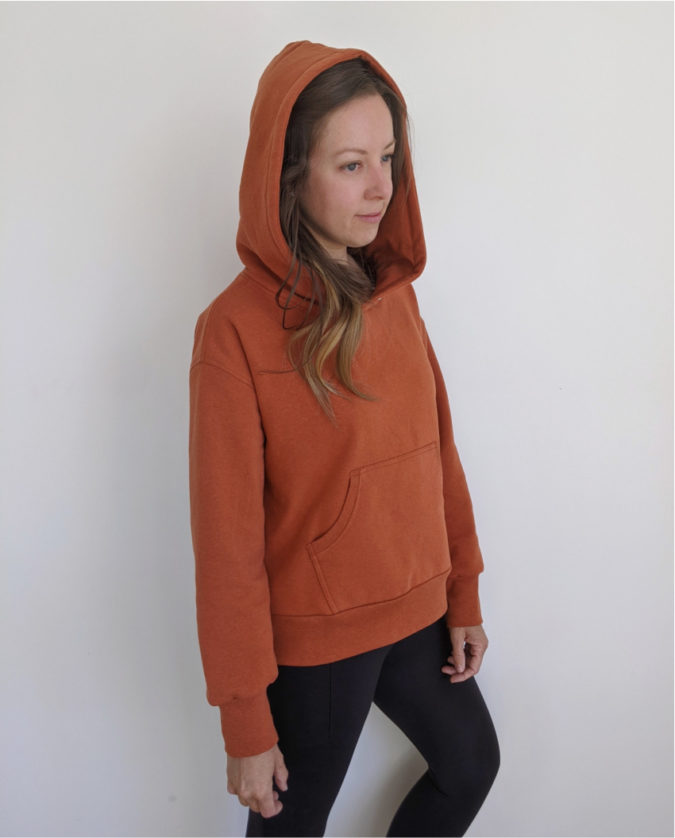 While I was making subtle changes to the sleeve, I also decided to widen the hem a bit for that traditional sweatshirt look at the wristband. I thought for a second about a bishop-style sleeve like the one on the Sheridan Sweater, and I still think that would be really cute if anyone wants to give it a shot! But in the end I wanted something just a little less voluminous. This tutorial will show you how to make both changes to the sleeve!
---
Dropped Sleeve Tutorial
Step 1: Using the Brunswick Pullover pattern, we will be removing some of the length from the integrated sleeve on the body and adding it to the sleeve piece to raise the height of the dropped sleeve. I measured 6″ down the shoulder seam from the neckline and marked that point (shown in red). This part is subjective based on where you want your seam to sit. From that point, draw a gentle curve down to the notch that indicates the underarm point (shown in green).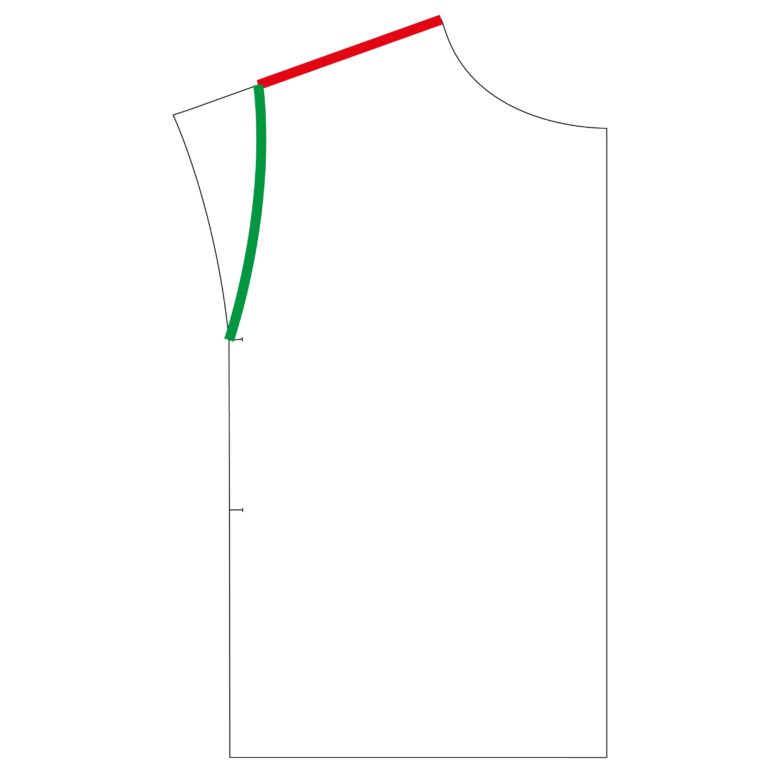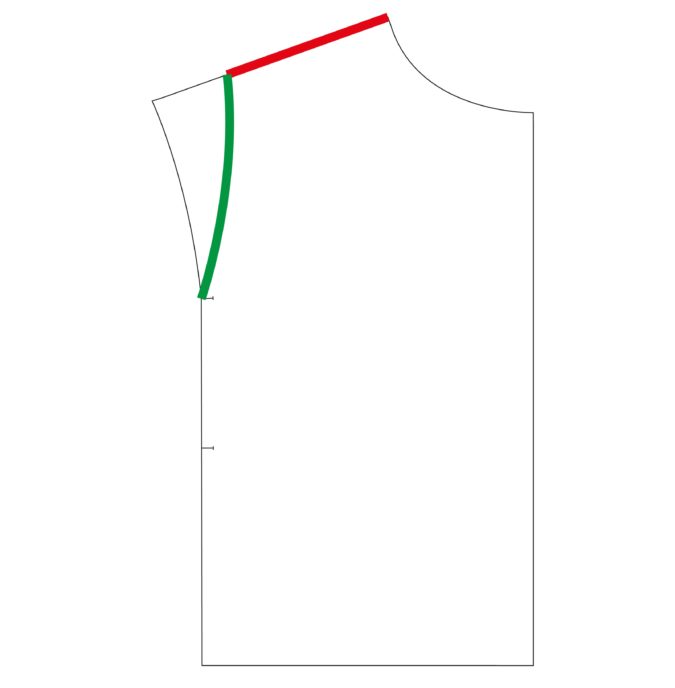 Step 2: Cut along the curved green line to separate the new sleeve cap from the body. Add seam allowances to the cut line on both pieces where they will be sewn back together (I recommend 3/8″ as that is the seam allowance for the rest of the pattern). Use your new sleeve cap piece with the seam allowance to cut a second one so you have a mirrored pair.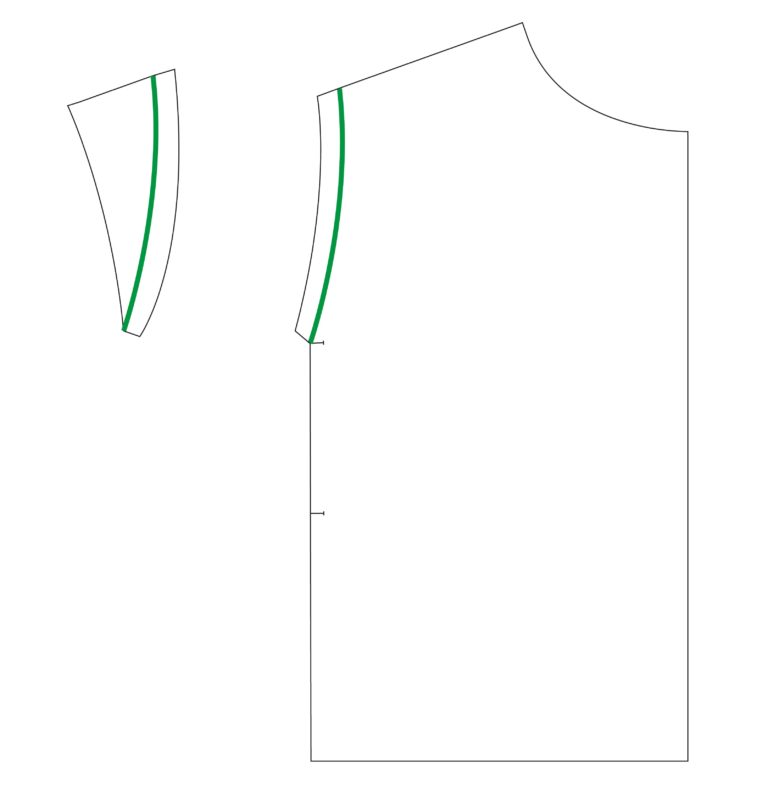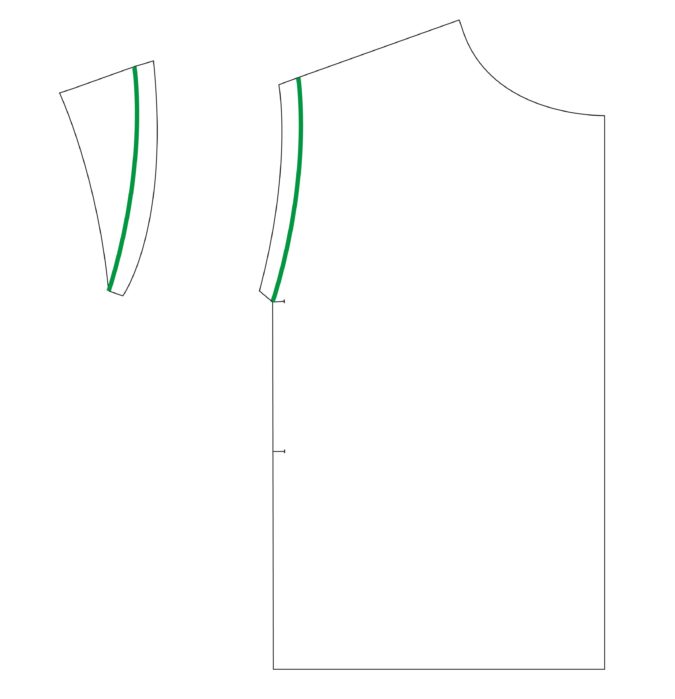 Step 3: Align the underarm points on each sleeve cap piece with the underarm point on the sleeve pattern piece. Rotate them so they are touching the top of the sleeve. They will not meet at the center.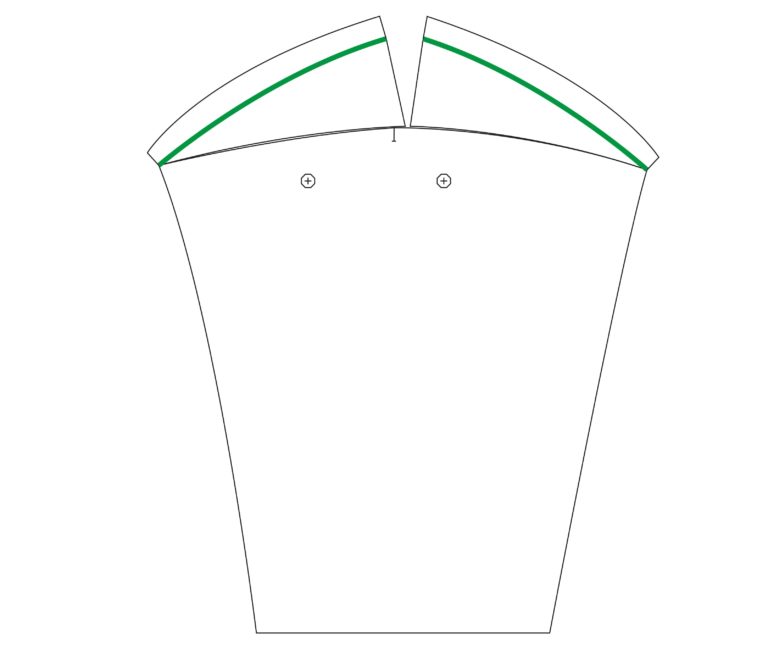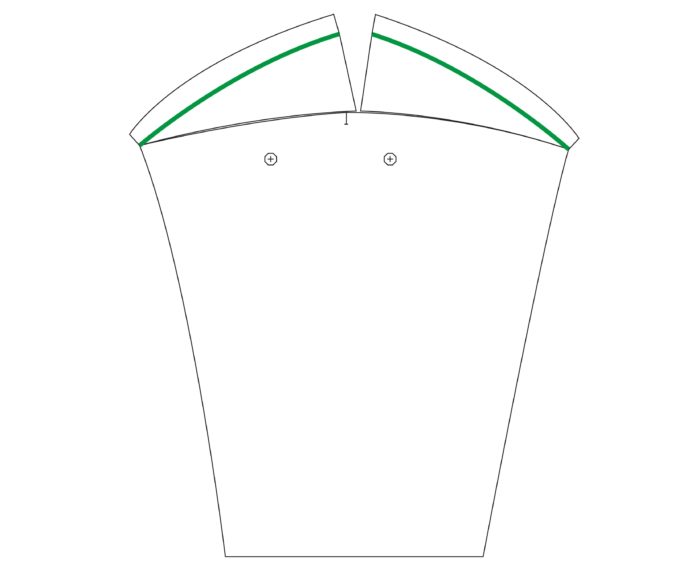 Step 4: At this point you can trace the entire new sleeve pattern (shown in blue) and finish the top of the sleeve by following the cap shape to draw a gentle curve. You could also just create that curve directly on your fabric with your rotary cutter if you don't plan on using this hacked sleeve pattern again.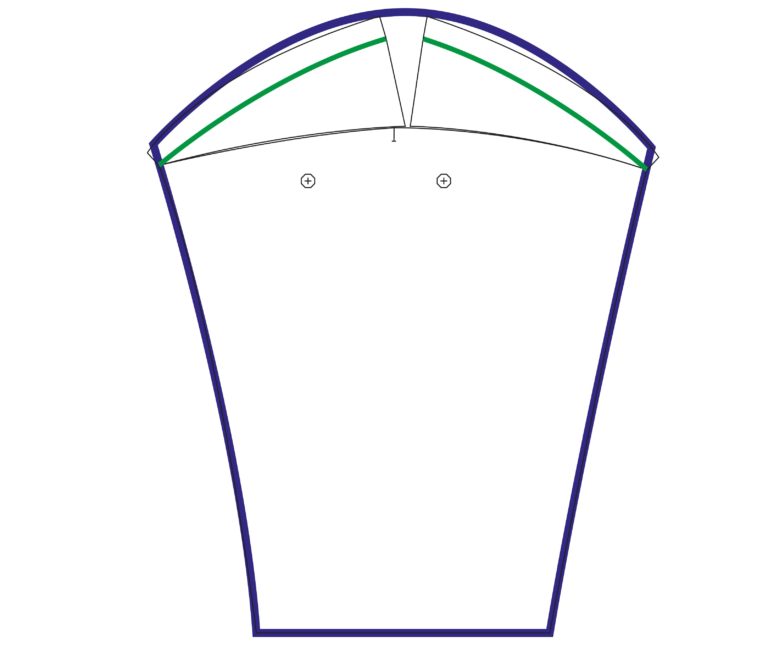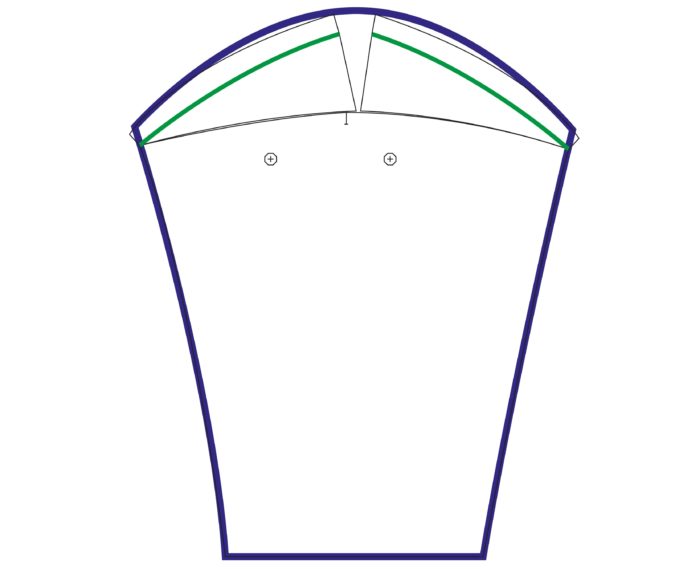 Step 5: If you want to widen your sleeves slightly at the hem to create a bit of volume like my sample, add 1.5″ on each side of the sleeve hem. You could also experiment with using less volume by narrowing this amount. If you draw the side seam of the sleeve straight down from underarm to hem you will have a very blouson bishop-style sleeve. An obtuse angle will be even more dramatic.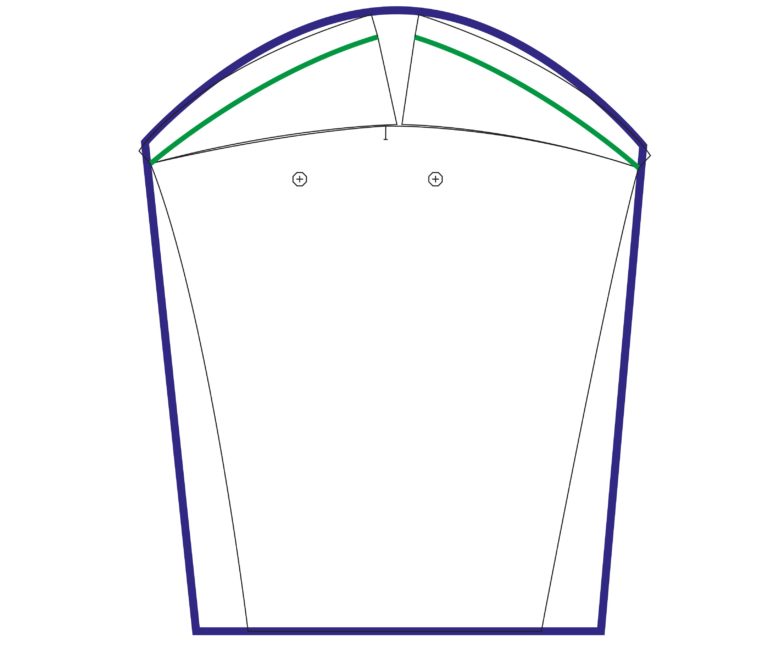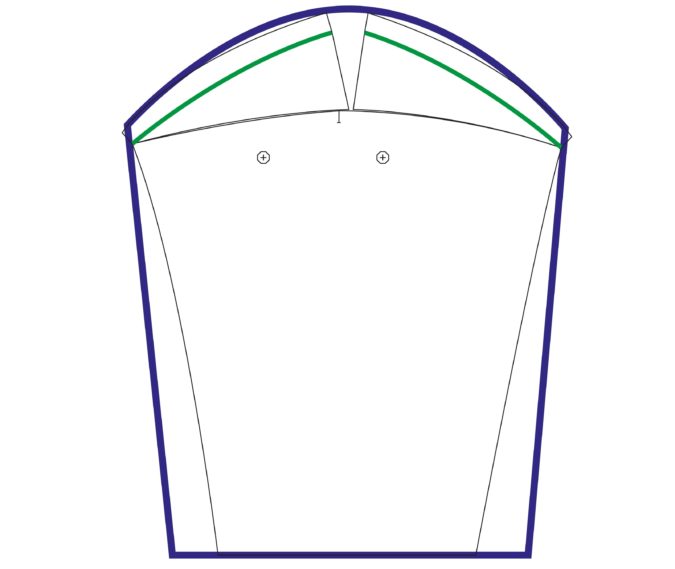 And that's it! Super easy, right? I love how these relatively minor changes really honed in on the specific style I wanted for this hoodie!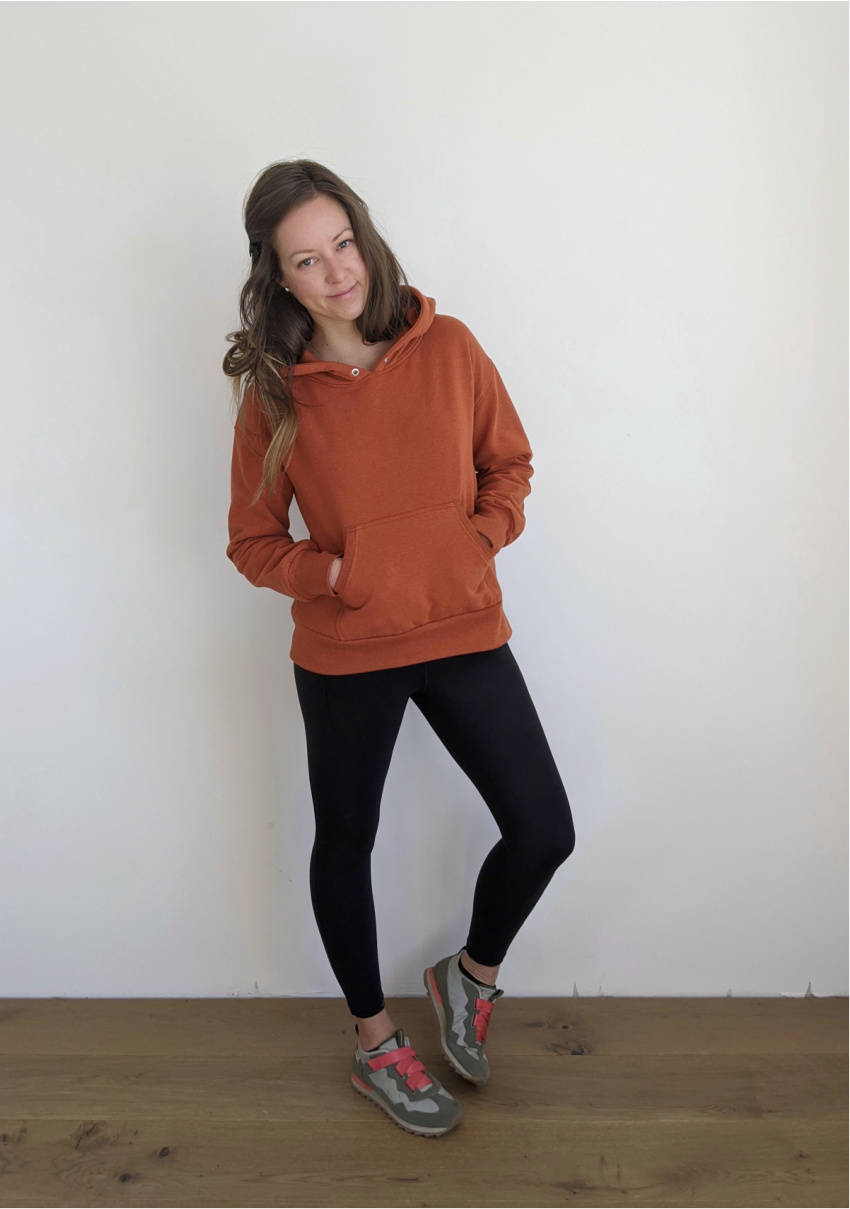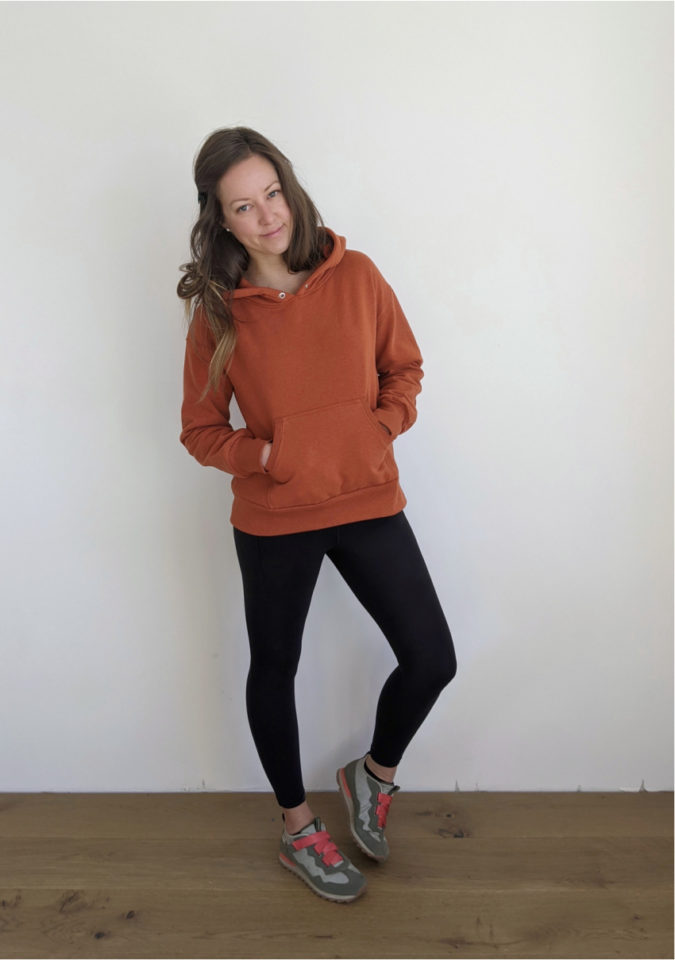 I added grommets to the hood on mine because I love that feature without a drawstring, but I can also add one later if I change my mind.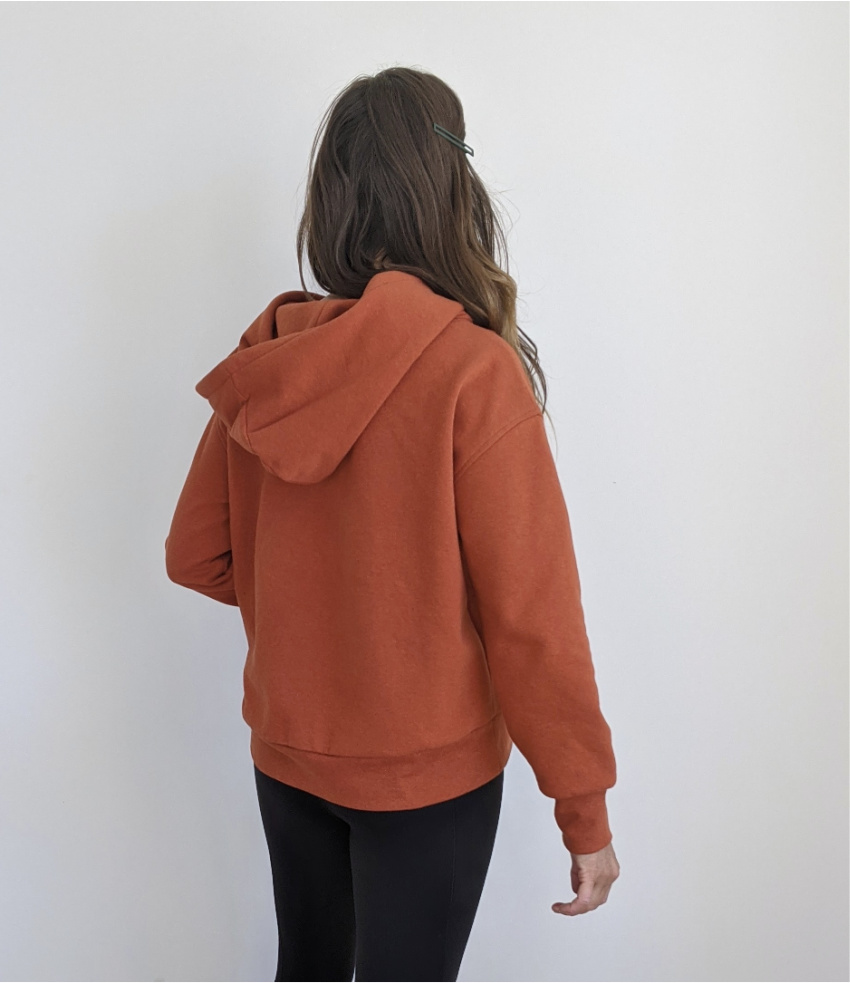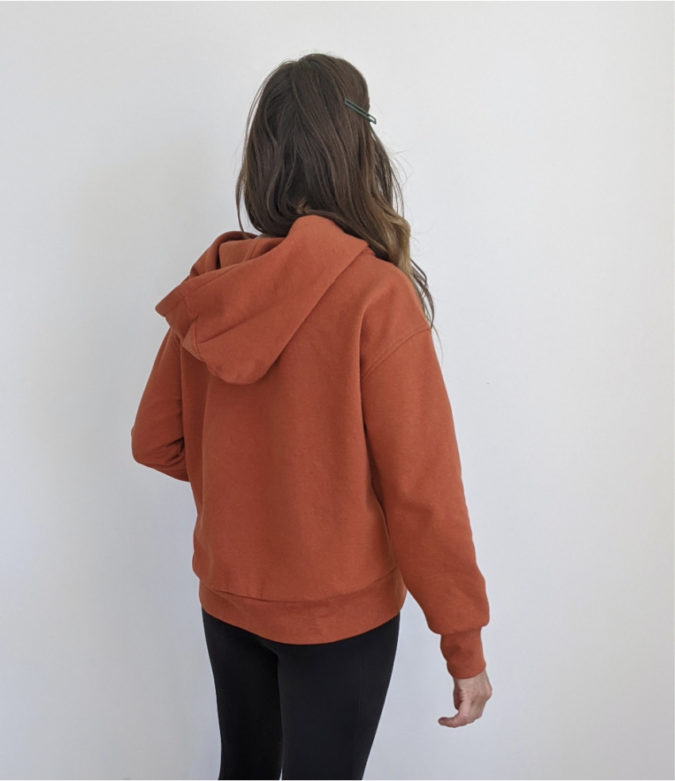 The Brunswick has a lined hood, and I love to use the main fabric to line it for a really hefty and warm hood – perfect for pulling up when it gets windy or snowy!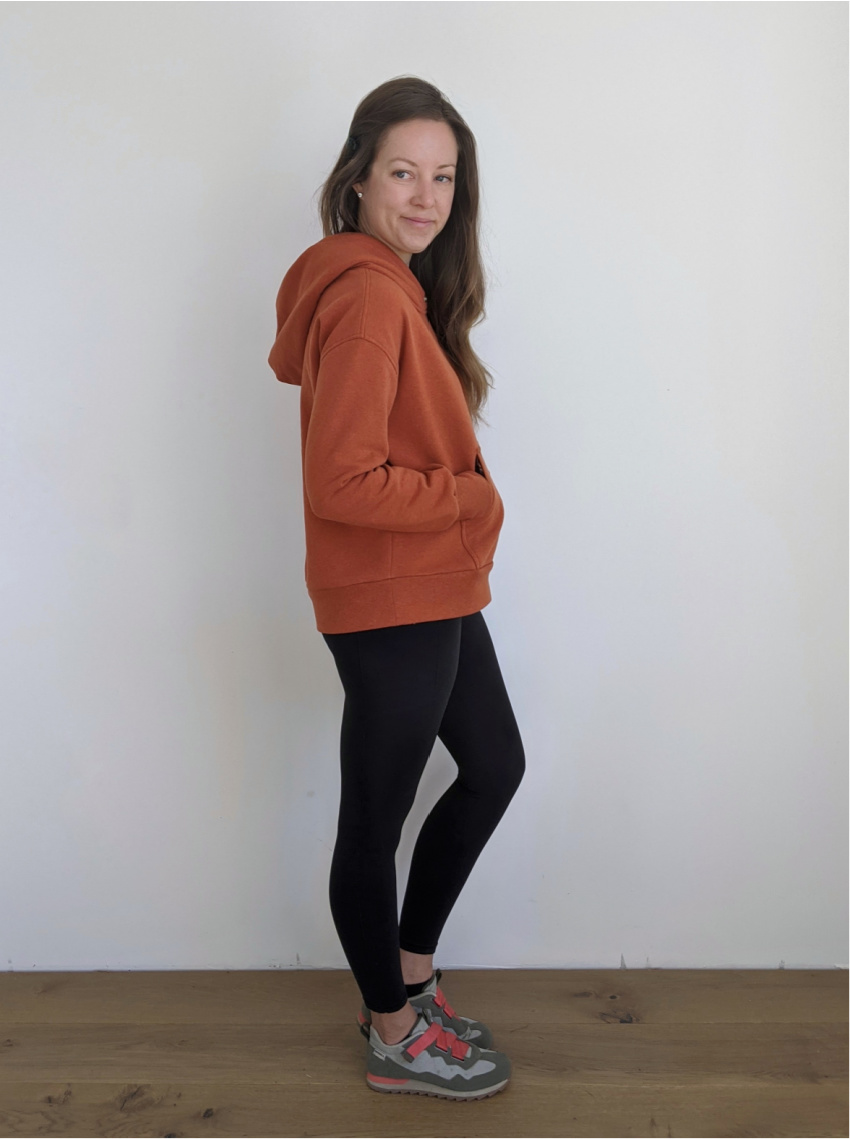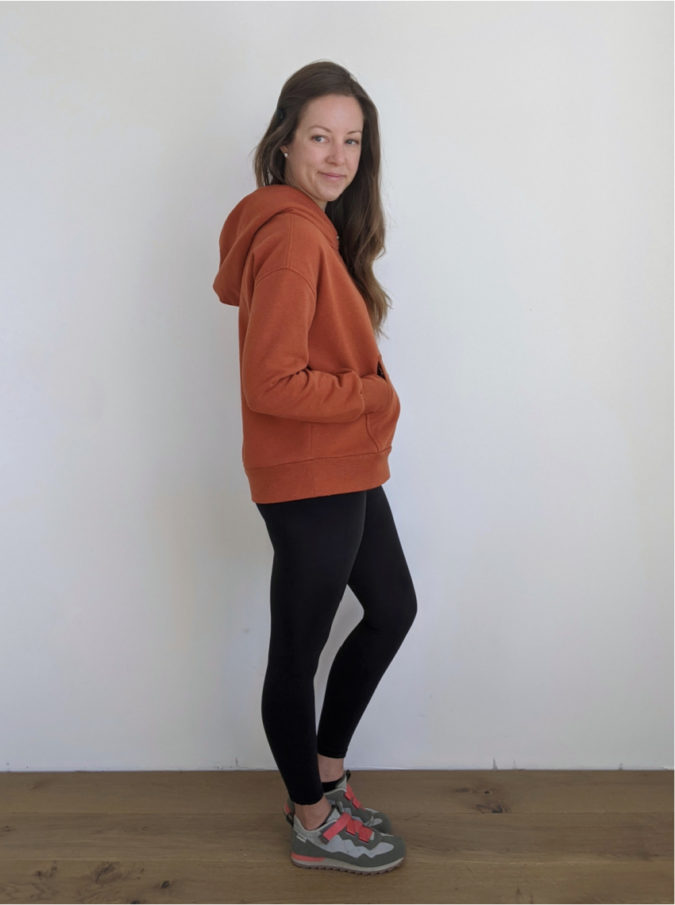 This is the cropped version of the Brunswick, and I love how it adds a bit of a feminine style to what could otherwise be labeled as a "boyfriend" style boxy hoodie.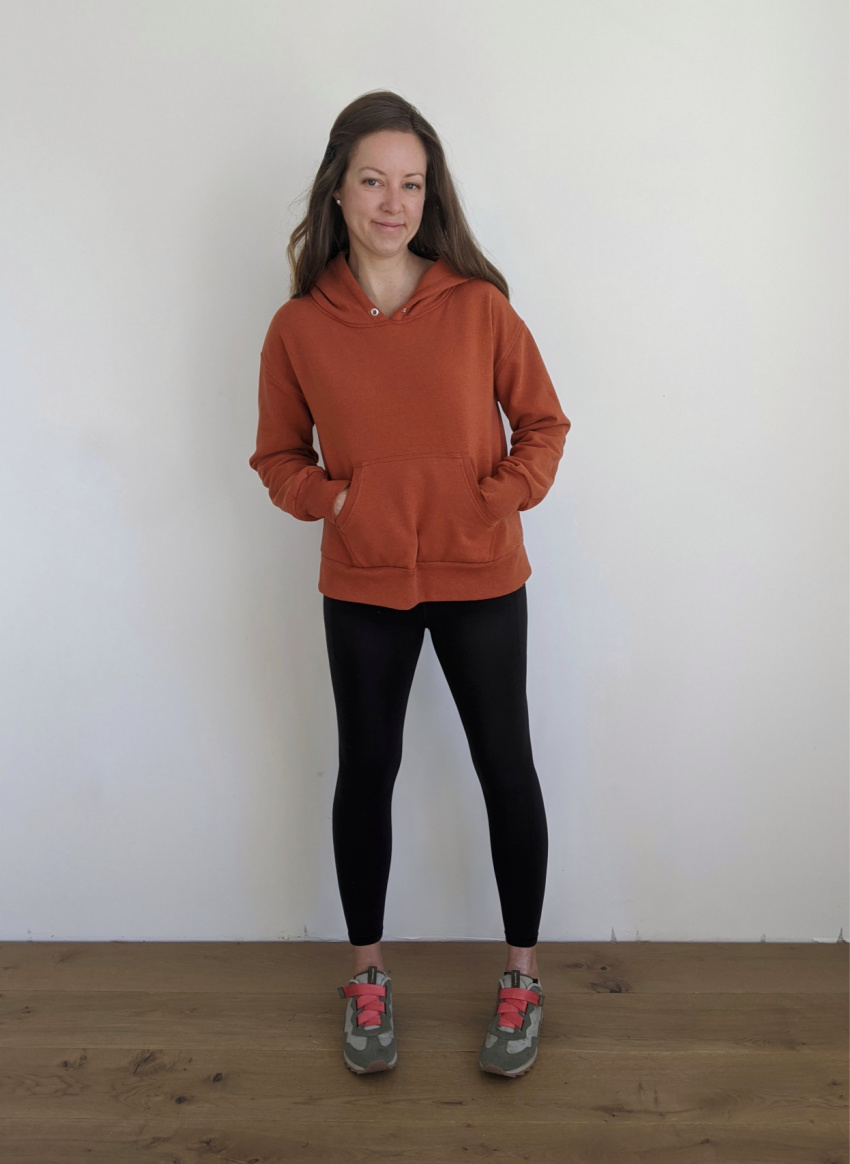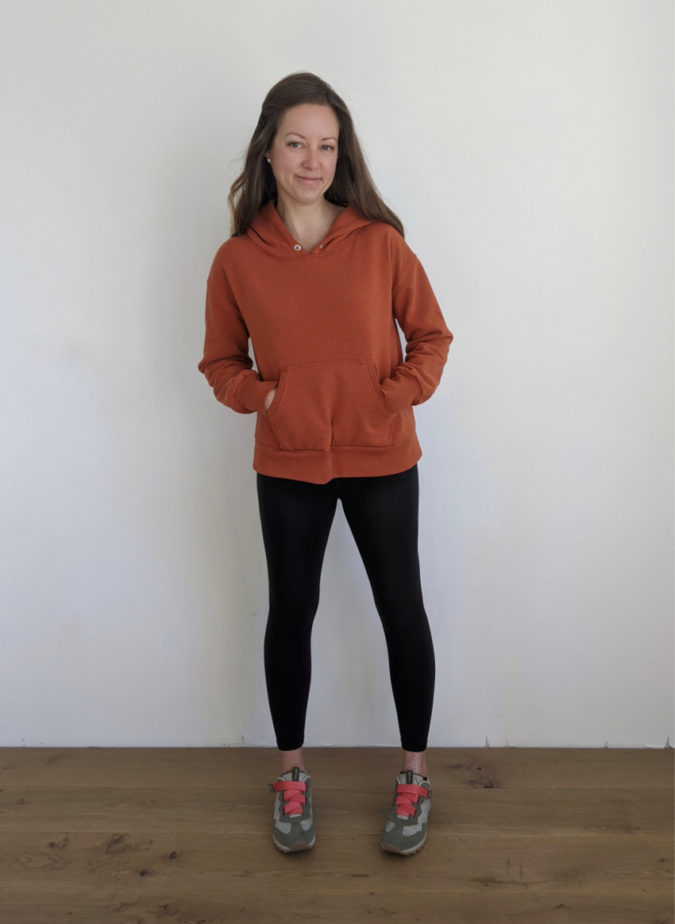 Obviously I paired this version down to its most basic parts, but I think this hack would also work great with the other features that are included in the Brunswick pattern – a cozy cowl, buttoned plackets on the side seams, and a zippered sleeve pocket.
If you use this tutorial, I'd love to see it! Share it on social media with #BrunswickPullover and #HeyJunePatterns!
---
Sources
Sweatshirt and matching rib fabric – manufactured by Swafing, purchased from this etsy shop, though it is available at several online retailers.
Leggings: Athleta
Sneakers: Merrell