Today I'm rounding up all the testers' versions of the Morrison Tee!  These ladies used such a great variety of fabrics for all the different views, so prepare to be inspired!  And don't forget to grab the Morrison and ALL the juniors patterns for 25% off this weekend, no coupon needed!
Vanessa made 4 different versions of the Morrison, including this cozy contrast long sleeve, a regular cap sleeve and tie cap sleeve, and a banded sleeve!
Tami killed it as usual with her great fabric choices and cute pics!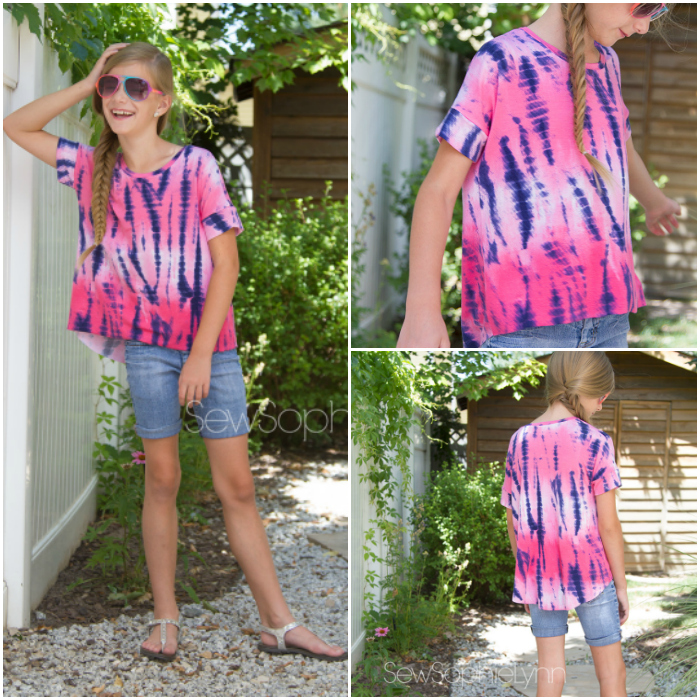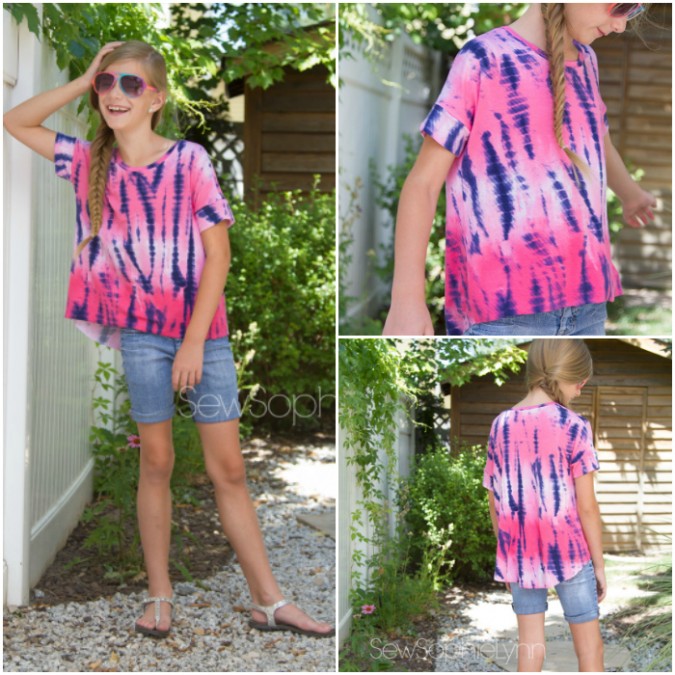 Susan made this gorgeous high low hemmed long sleeved top for her granddaughter.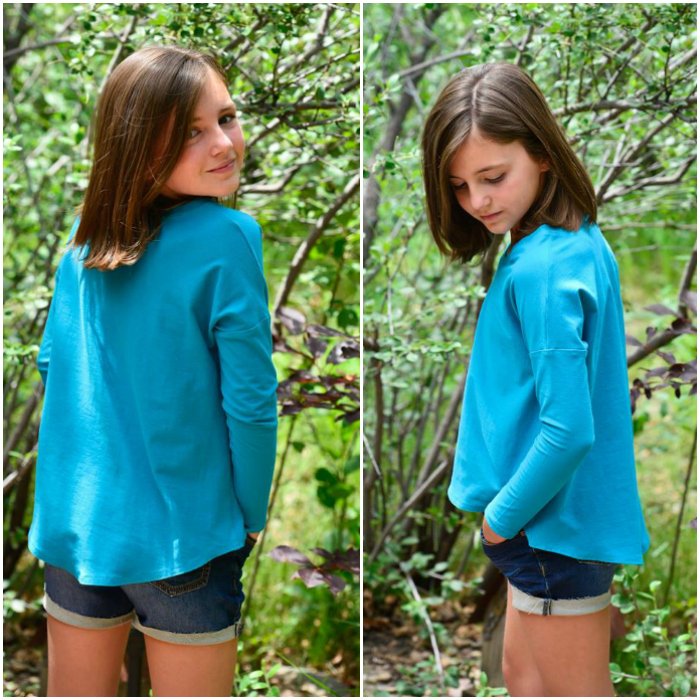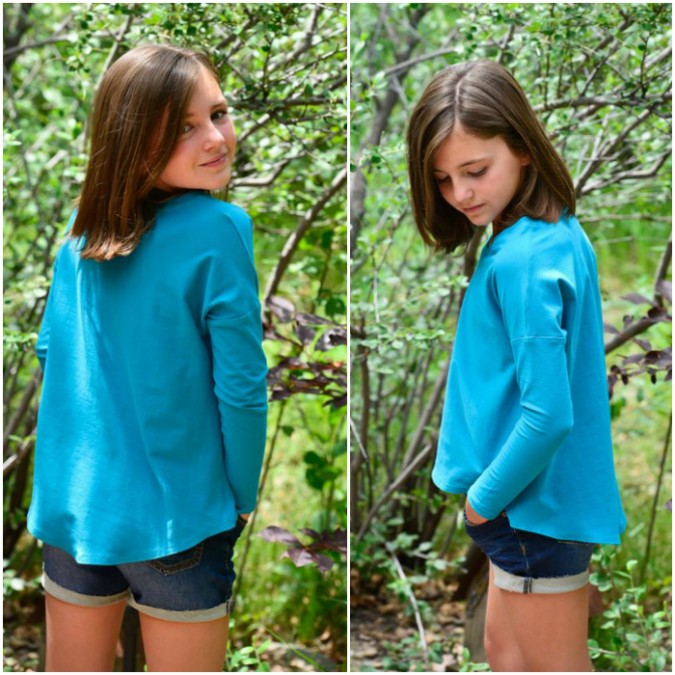 Sarah made her daughter a floaty, drapey floral top.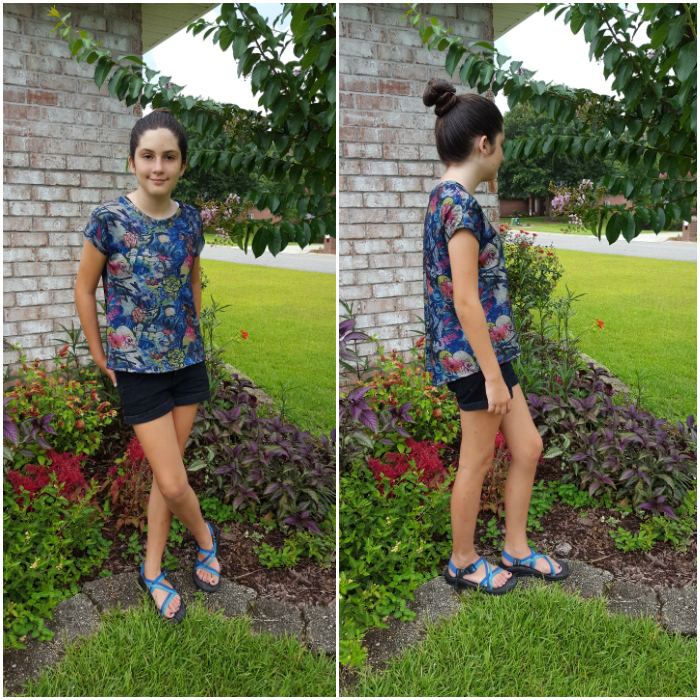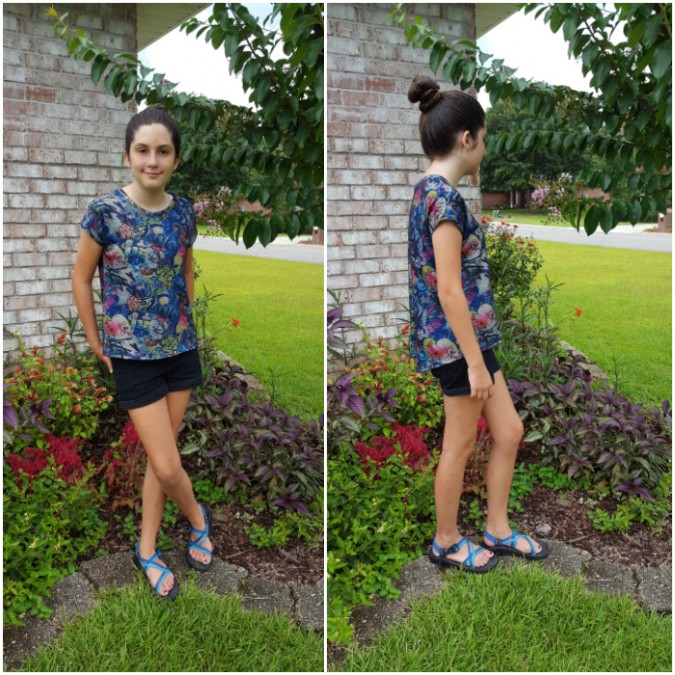 Renee made her daughter a couple tops too, both with banded sleeves and one with a tie front hem.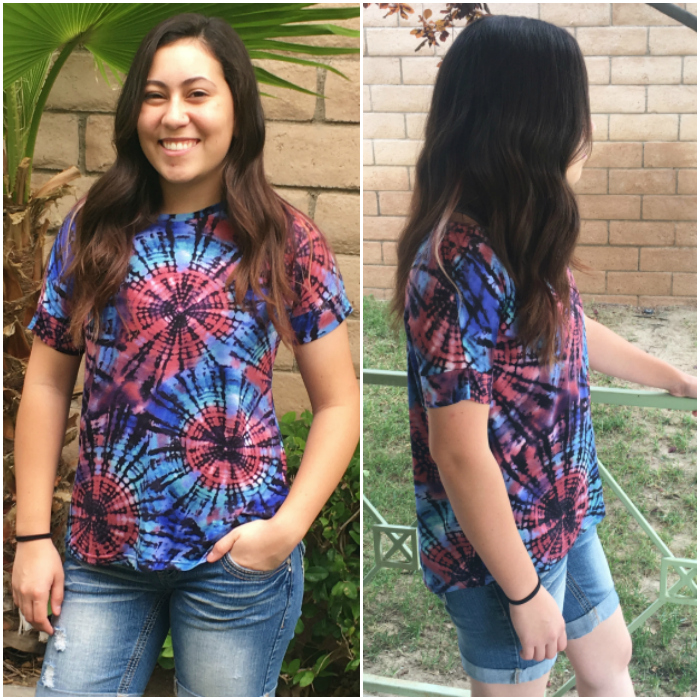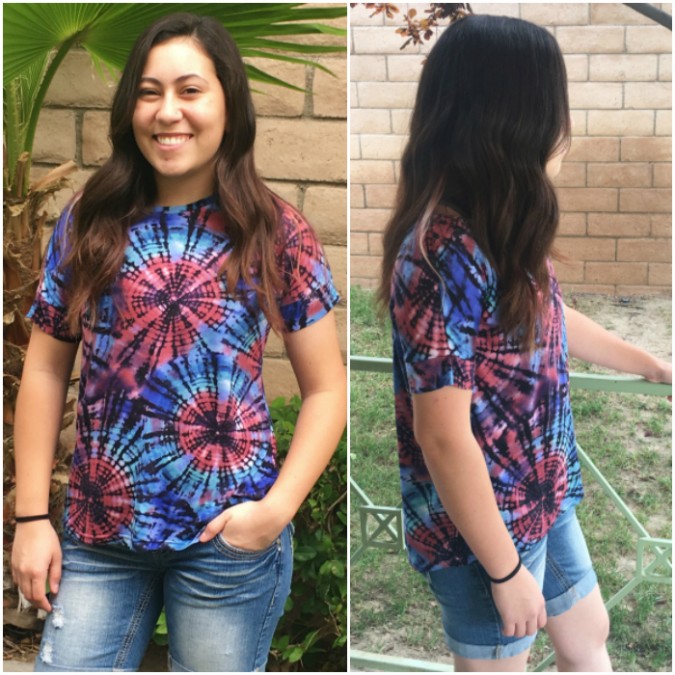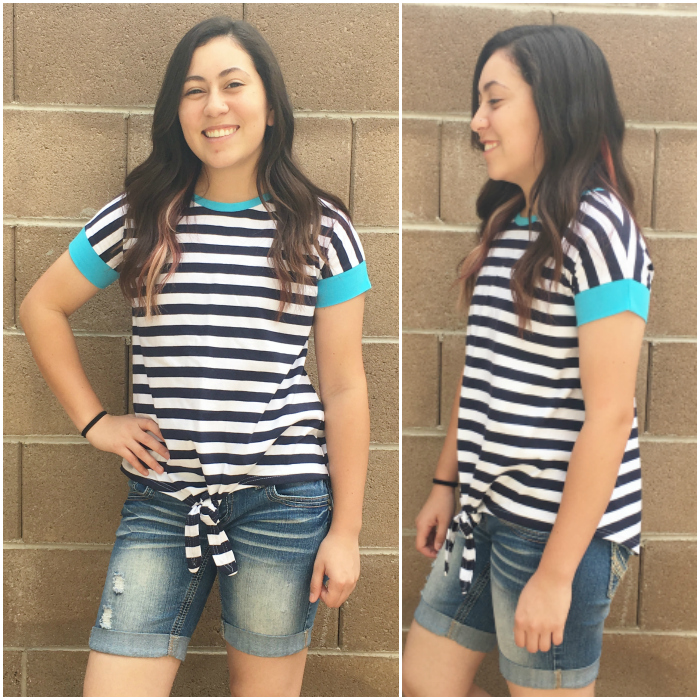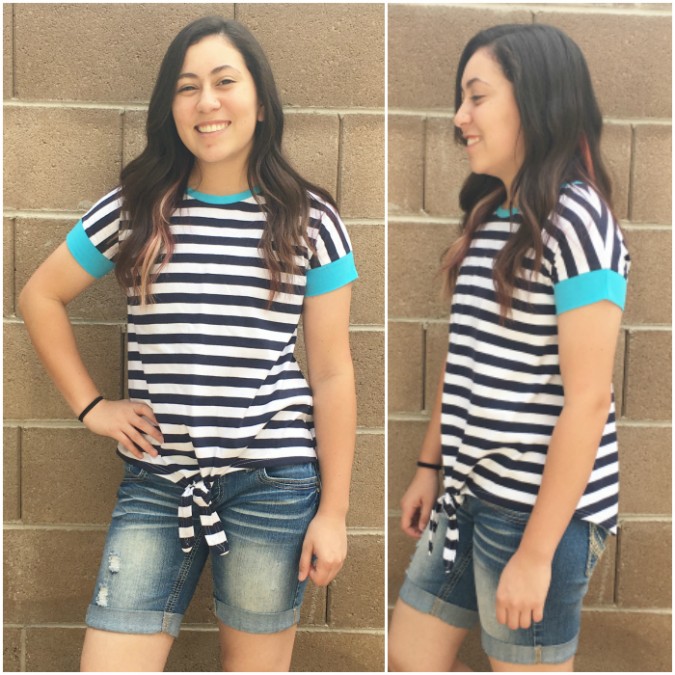 Michelle used this cute stripe for her capped sleeve tie front top.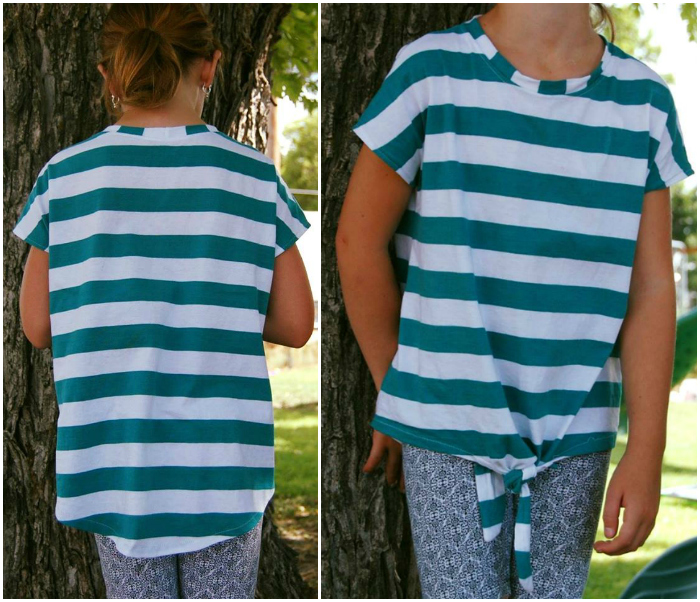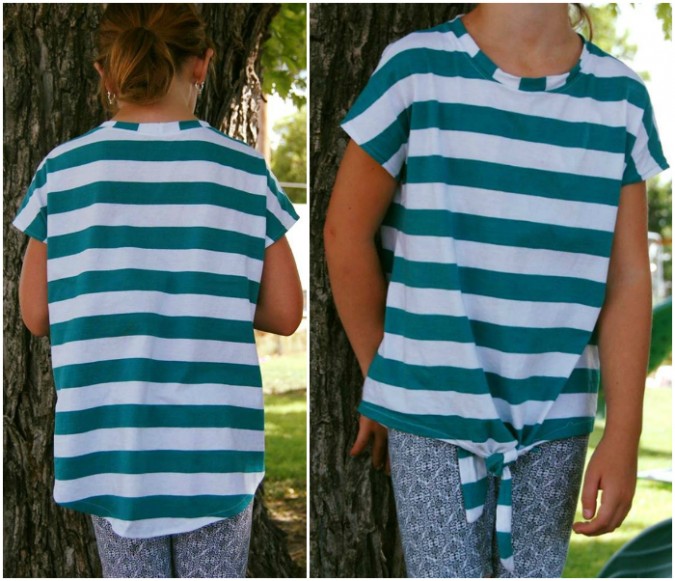 Meghan is the sweetest and made these matching tops for her neighbors who are bffs!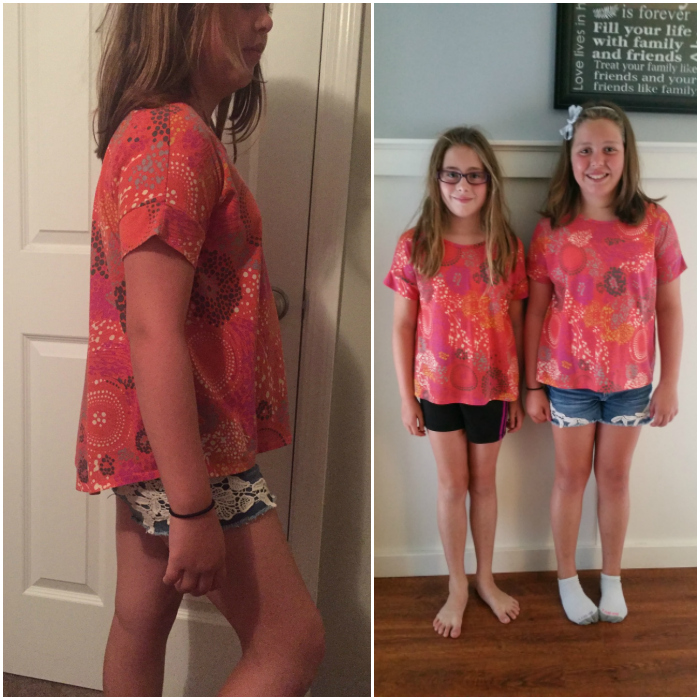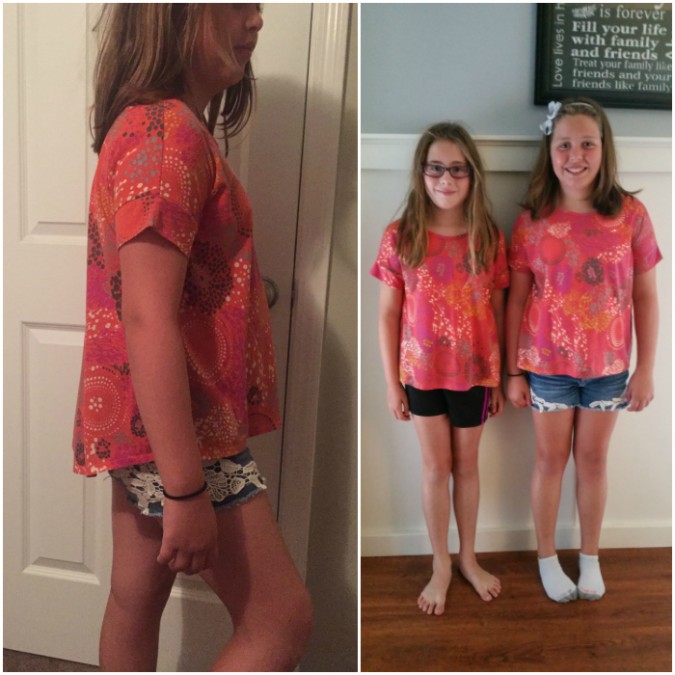 Maria used the cutest bunny print  with contrast neckband to make this long sleeved Morrison for her daughter.  Just love this combo!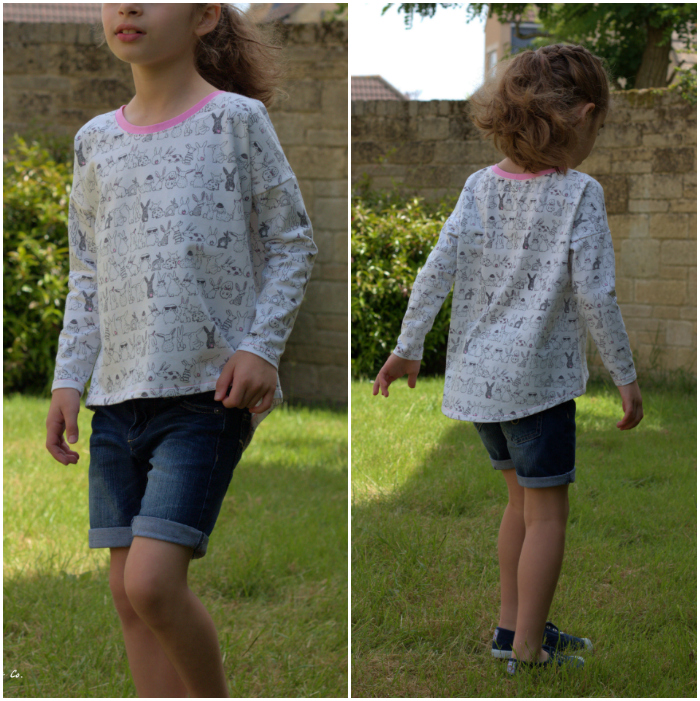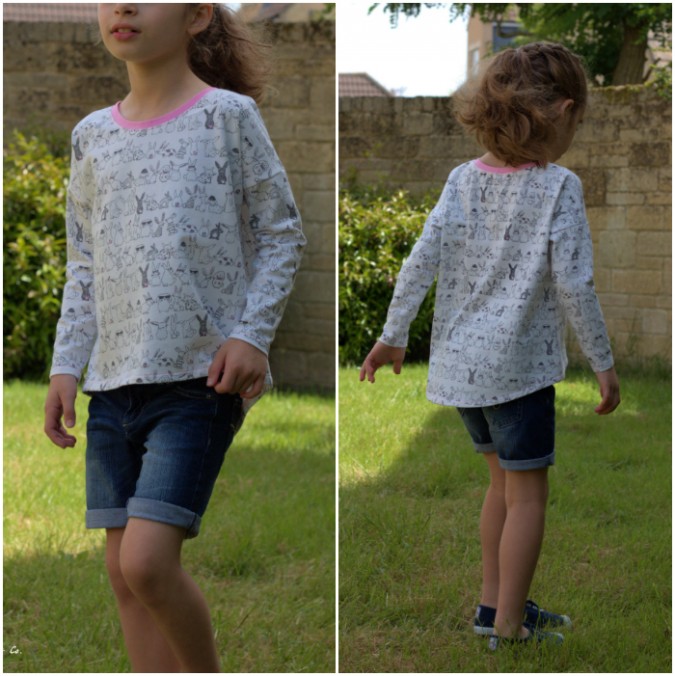 Kayla's daughter and her cousin got matching giraffe print Morrisons, and she also made a striped contrast band top!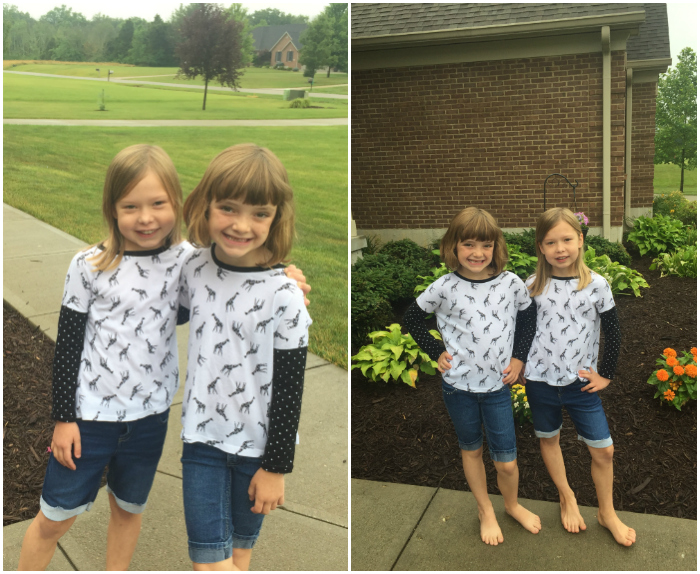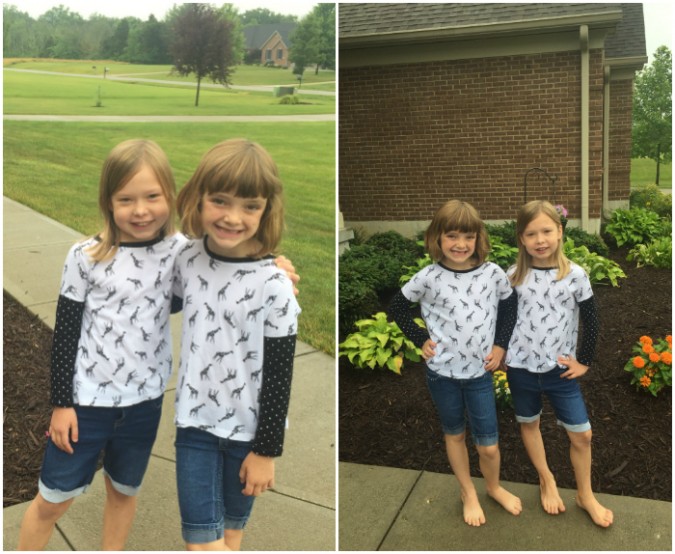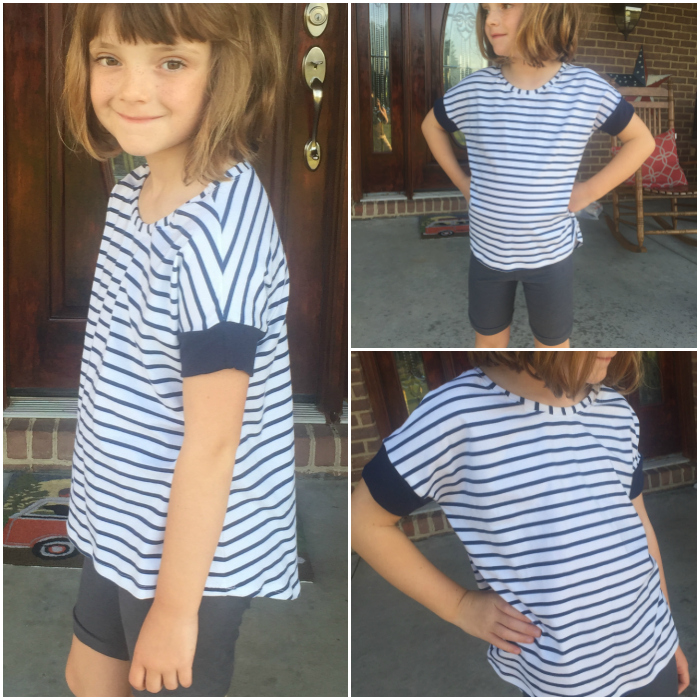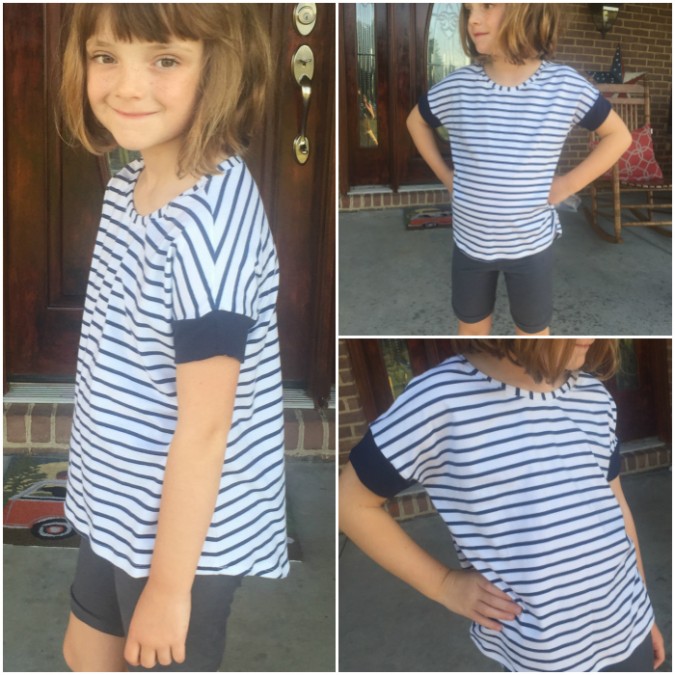 Katy made her daughter this sweet pink printed cap sleeve Morrison.  This version is so easy to whip up for a super quick sew!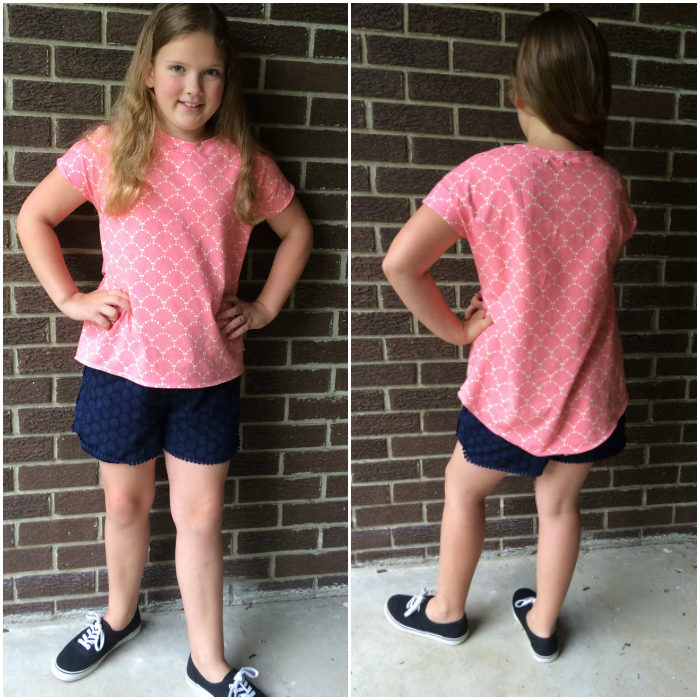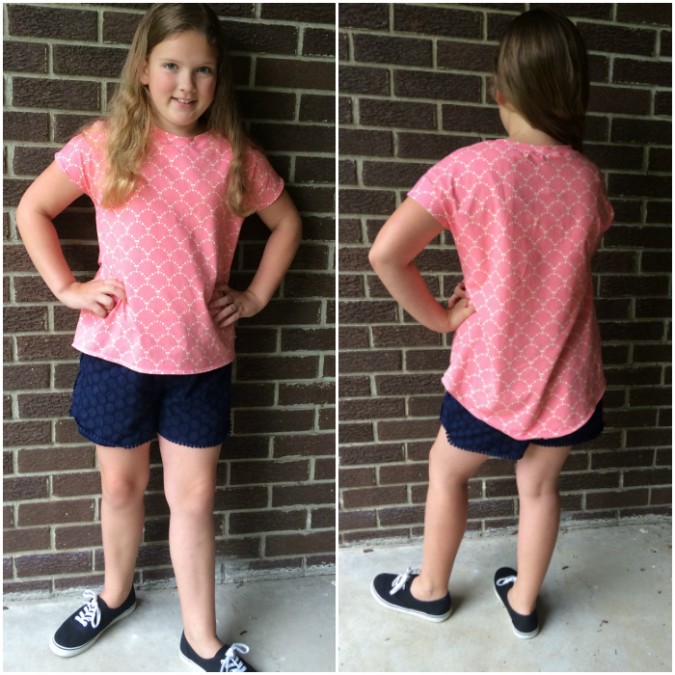 Karly's daughter got this fierce cheetah print top, perfect with a fedora!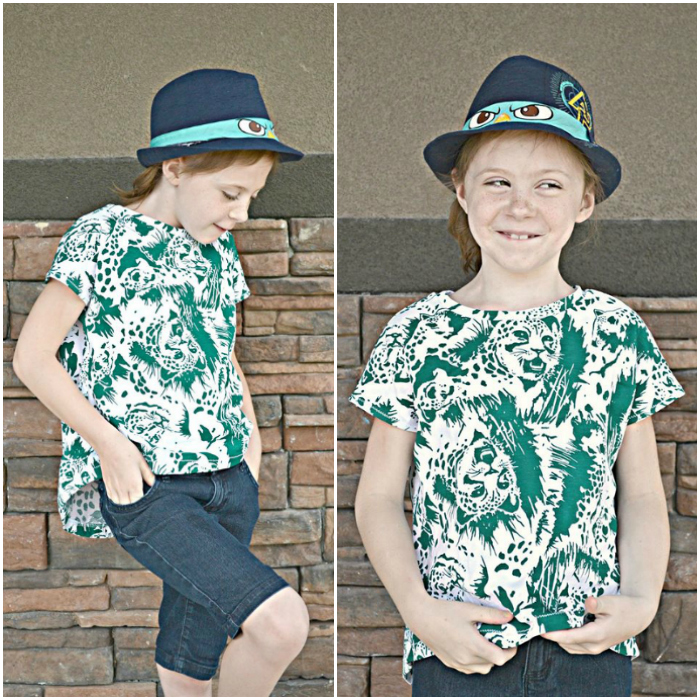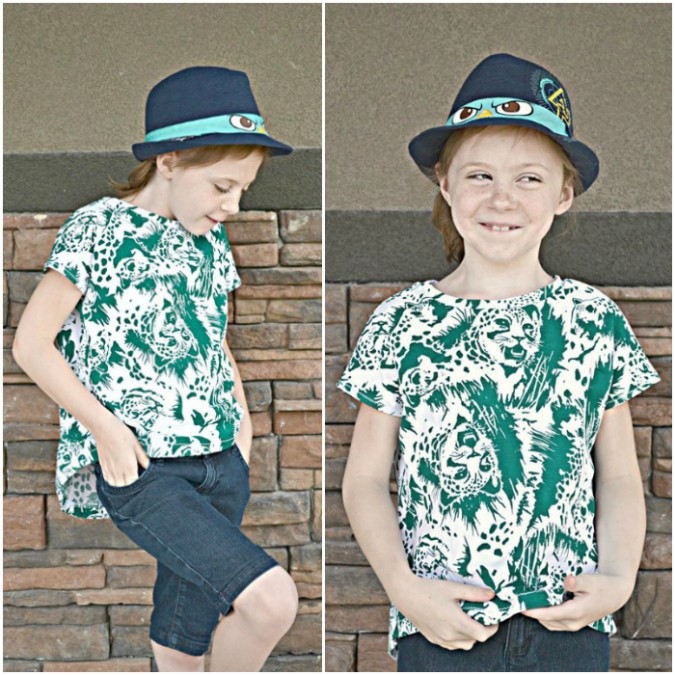 Joni used these great iron-on decals to dress up her daughters' striped and gray Morrisons!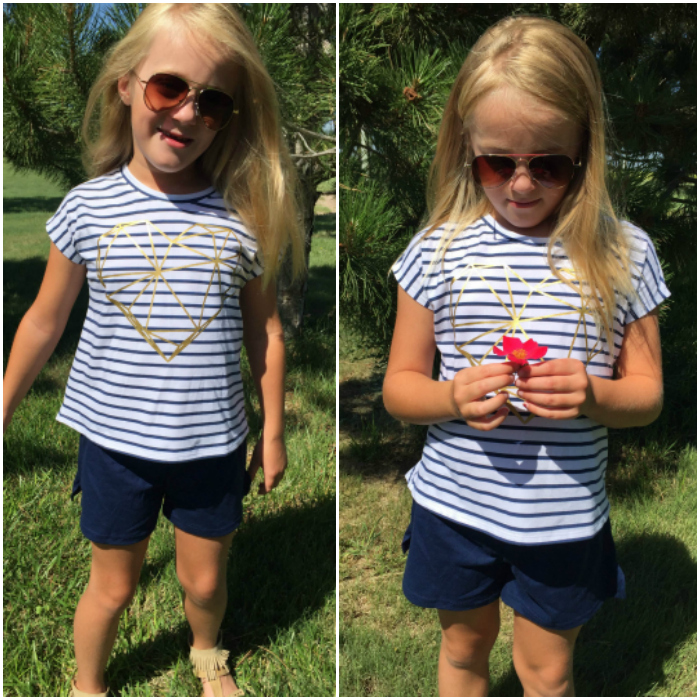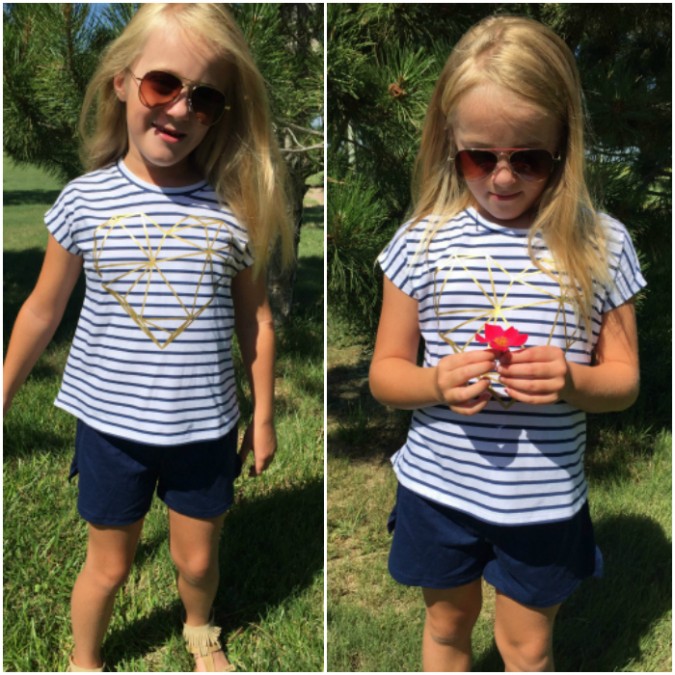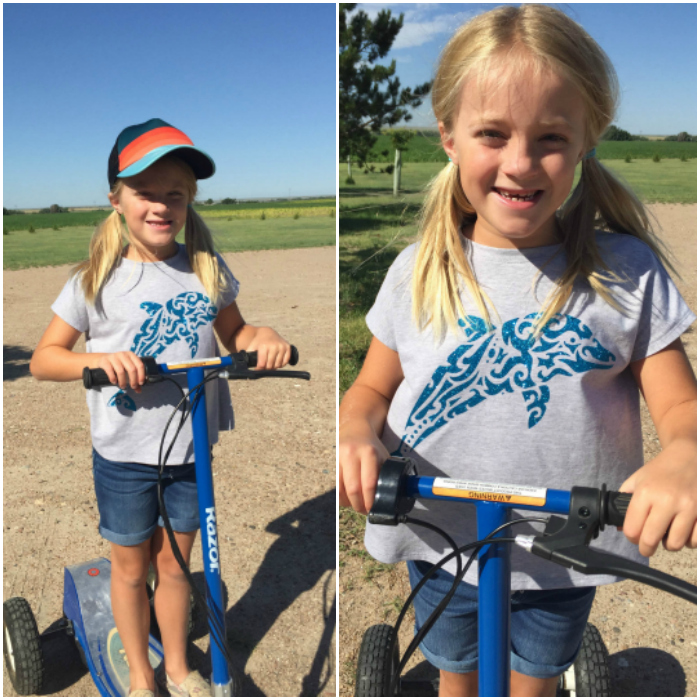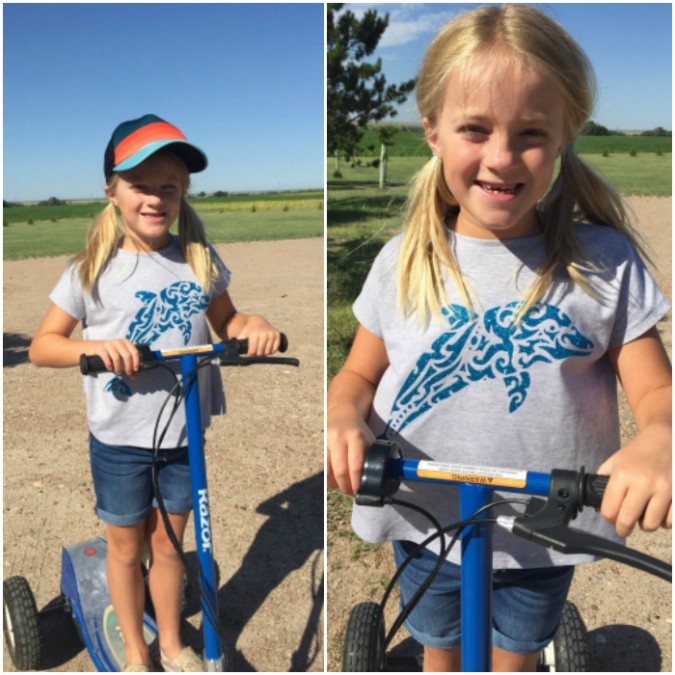 Jennifer used this fabulous geometric print to make her daughter a banded sleeve Morrison.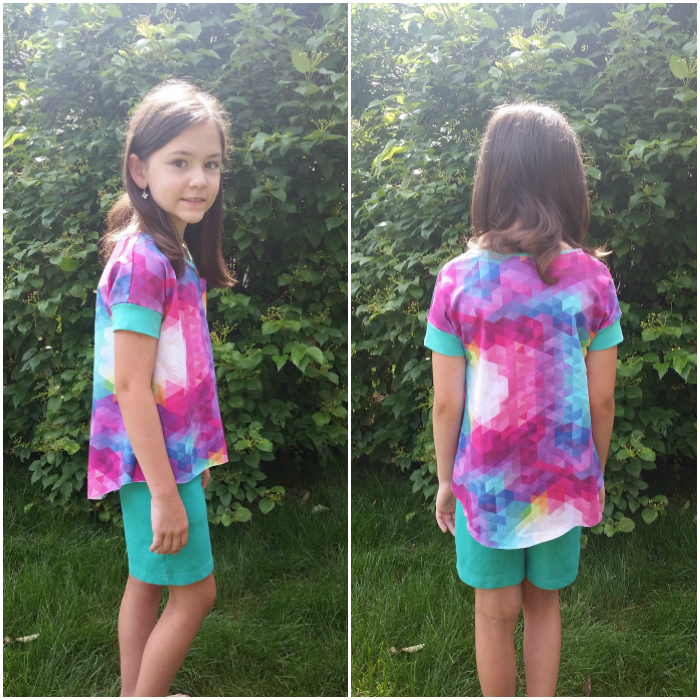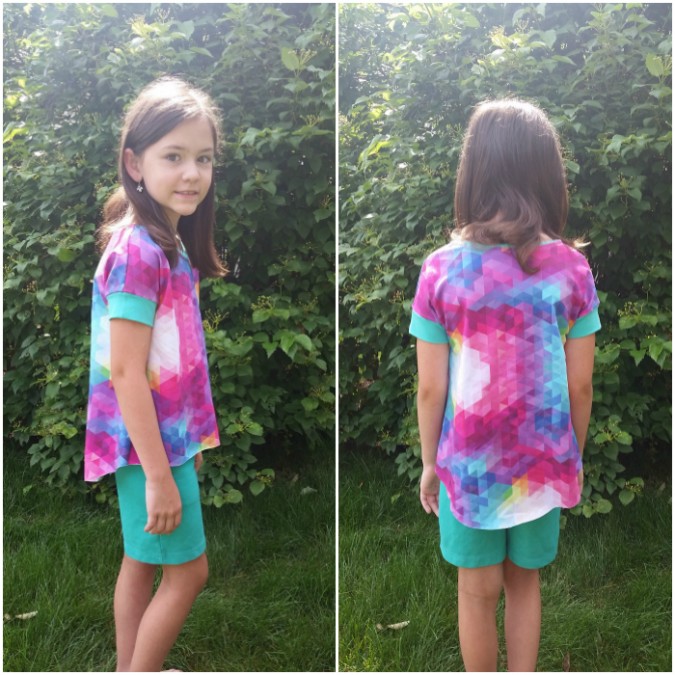 Jackie made three Morrisons, including this cute pastel tie dye, a red polka dot, and that super cute pineapple decal accented version.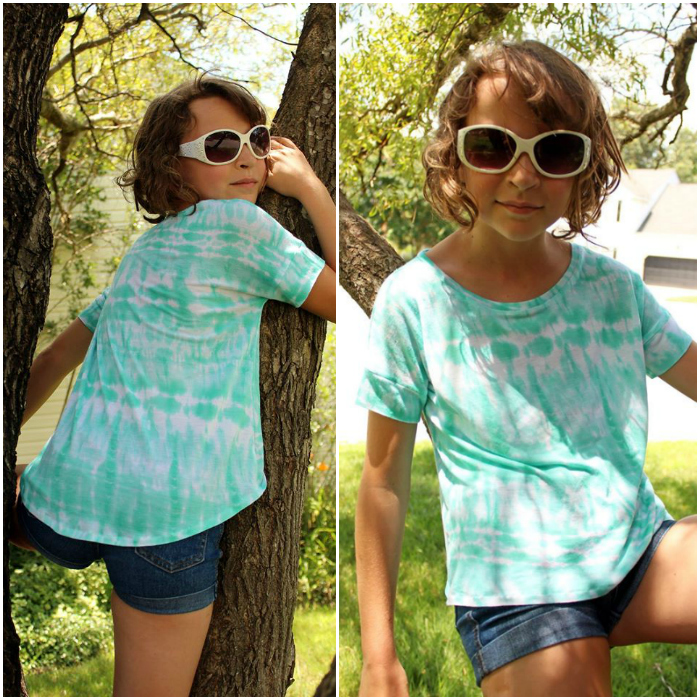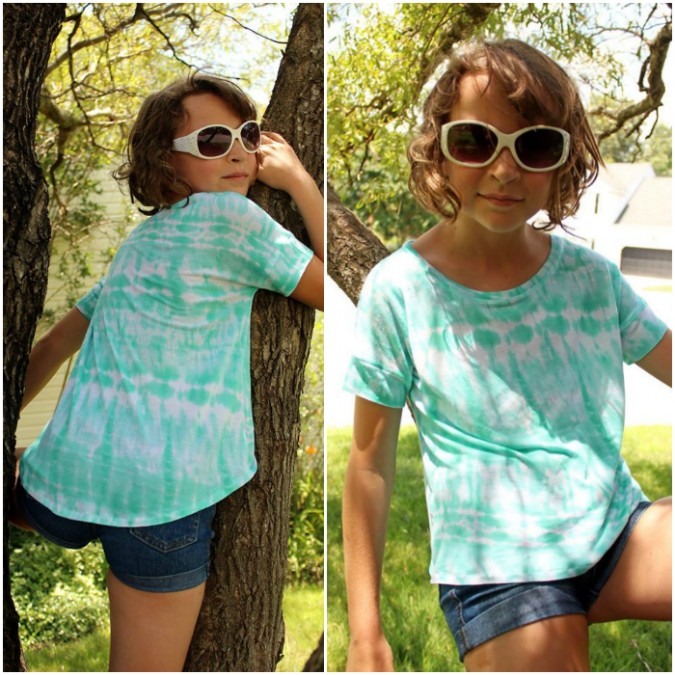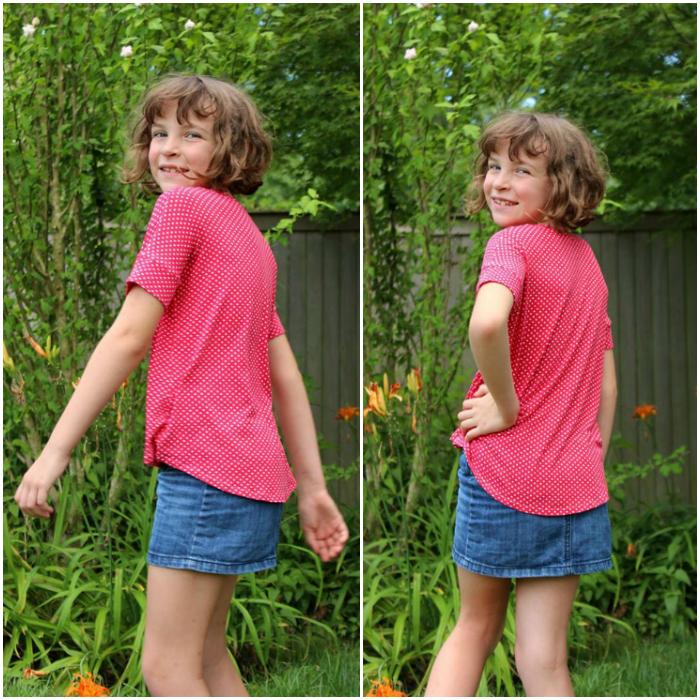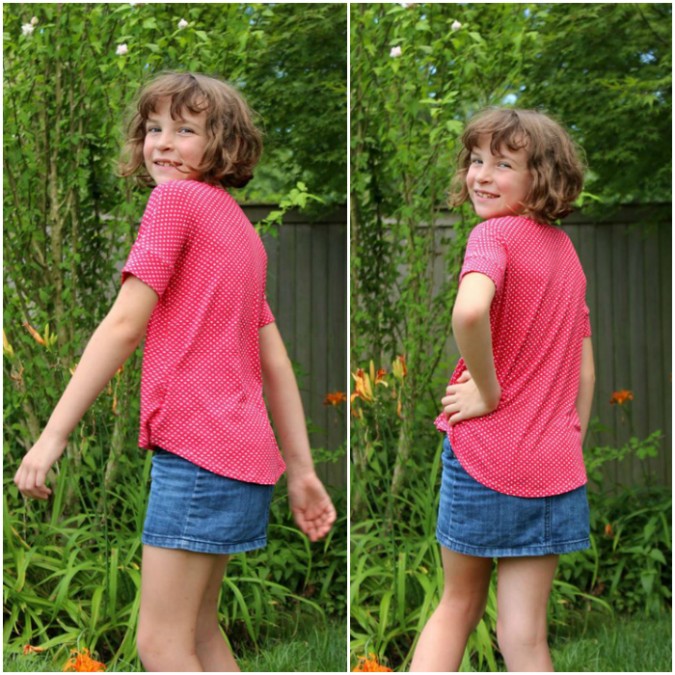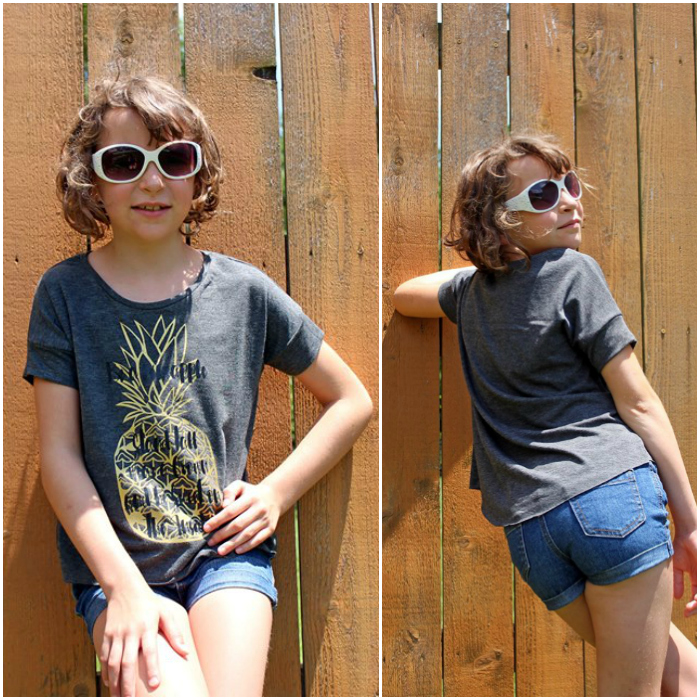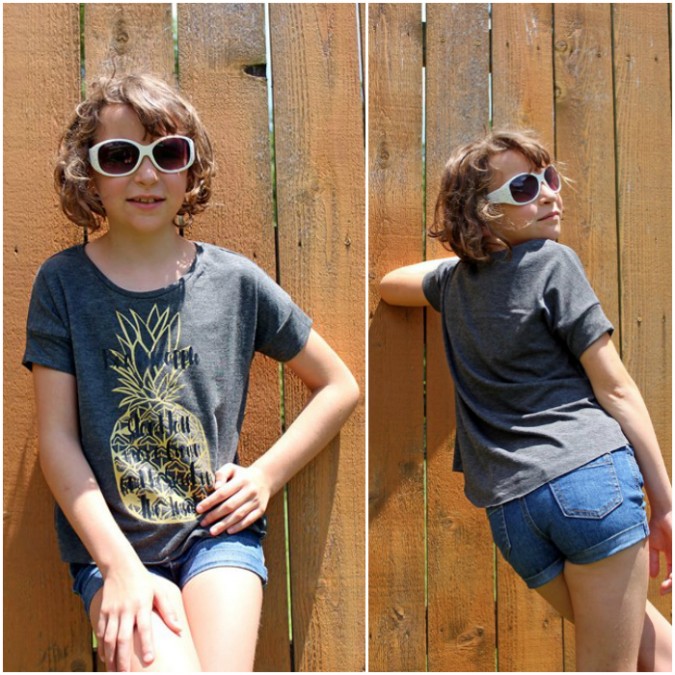 Grethel used this cute pineapple print for her banded sleeve Morrison.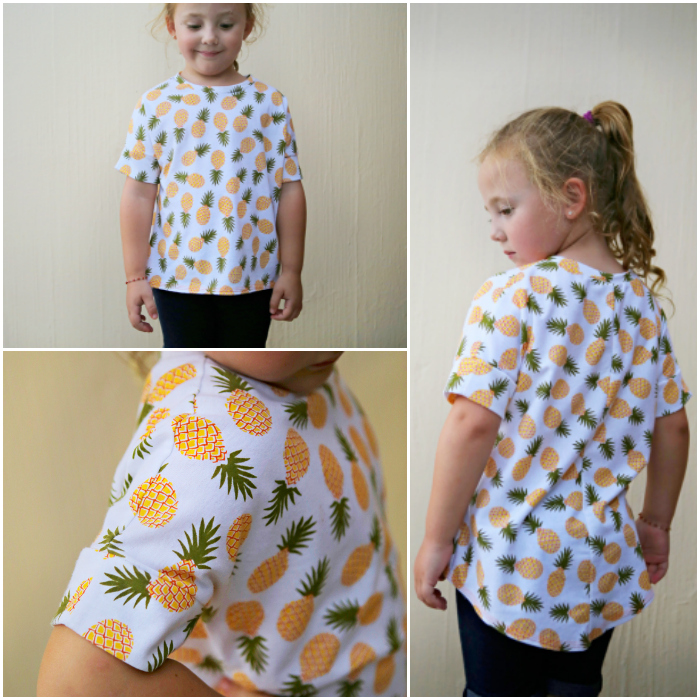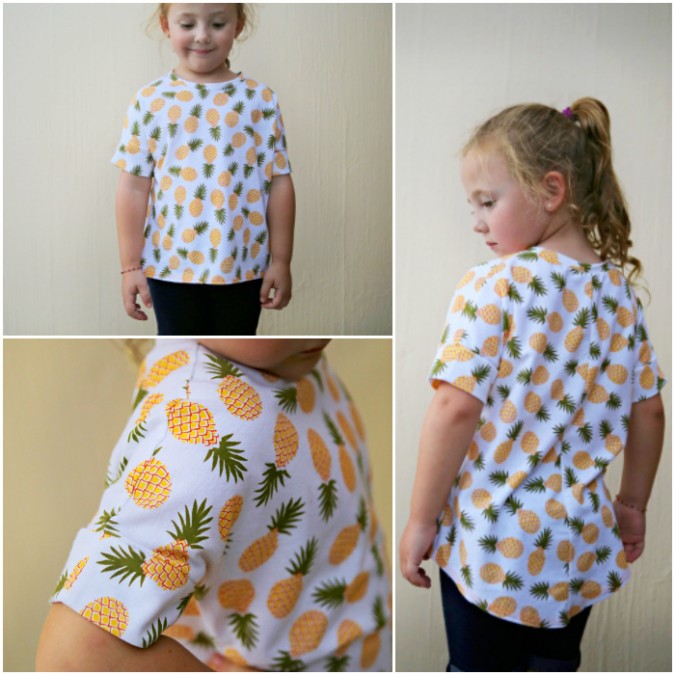 Emily made her tiny self this contrast long sleeved Morrison!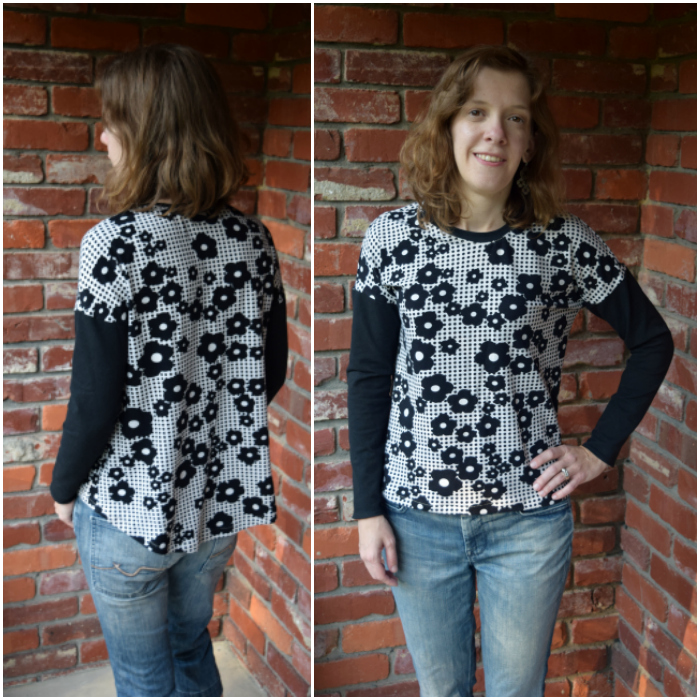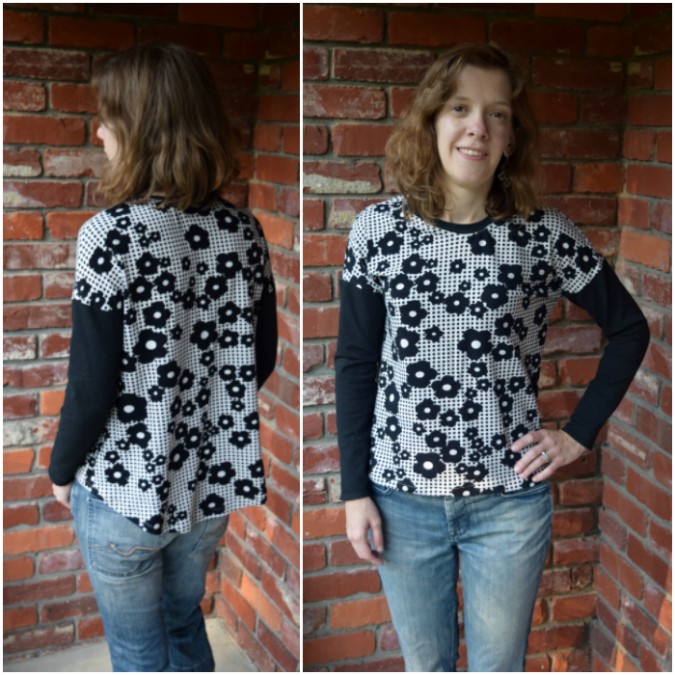 Emily used the softest french terry from RCF to make this cozy long sleeved tie front Morrison for her mini.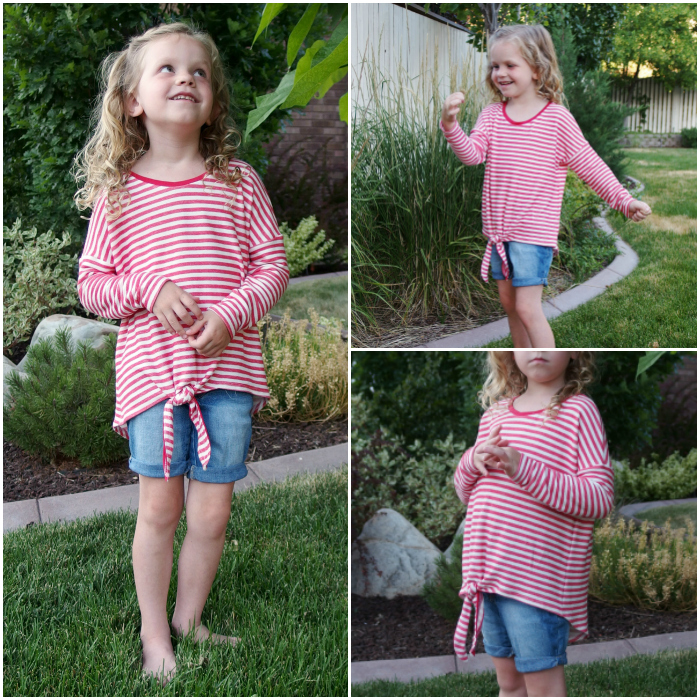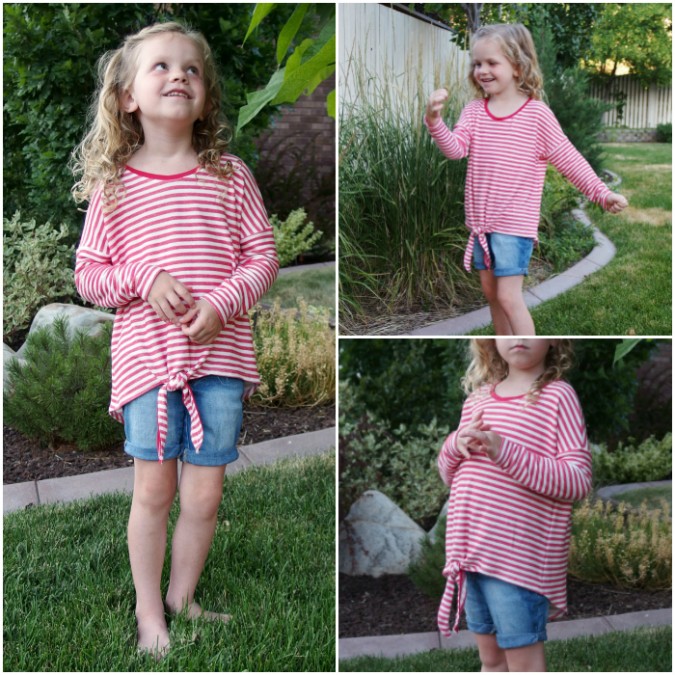 Elizabeth used a metallic print on her daughter's tie front Morrison – almost as cool as her hair!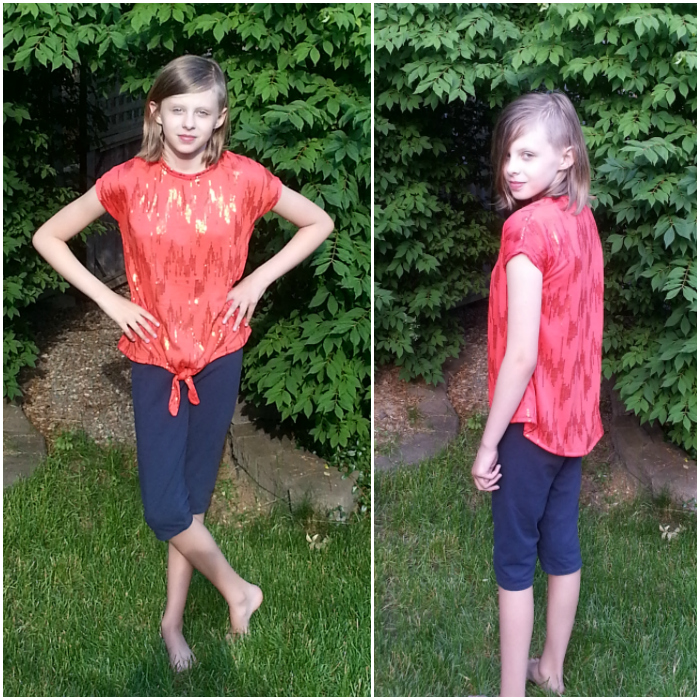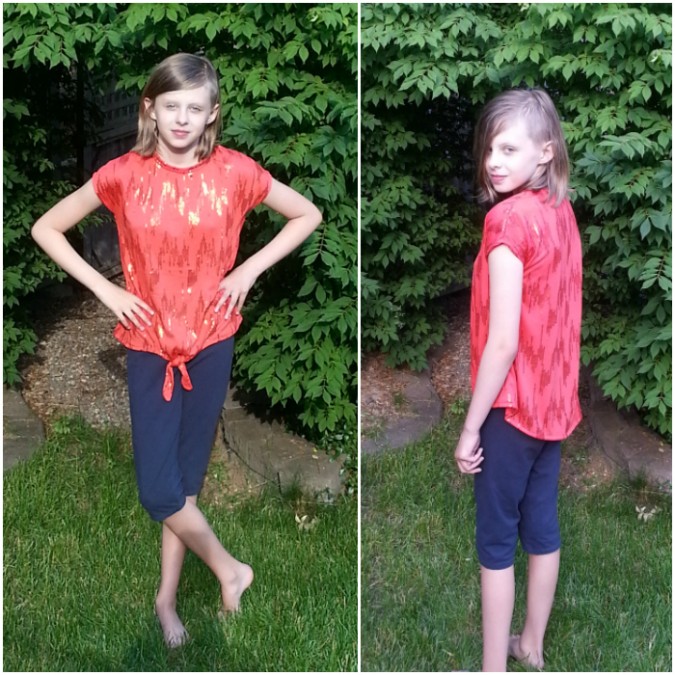 I love Doray's striped slouchy Morrison – the back is solid for a fun contrast!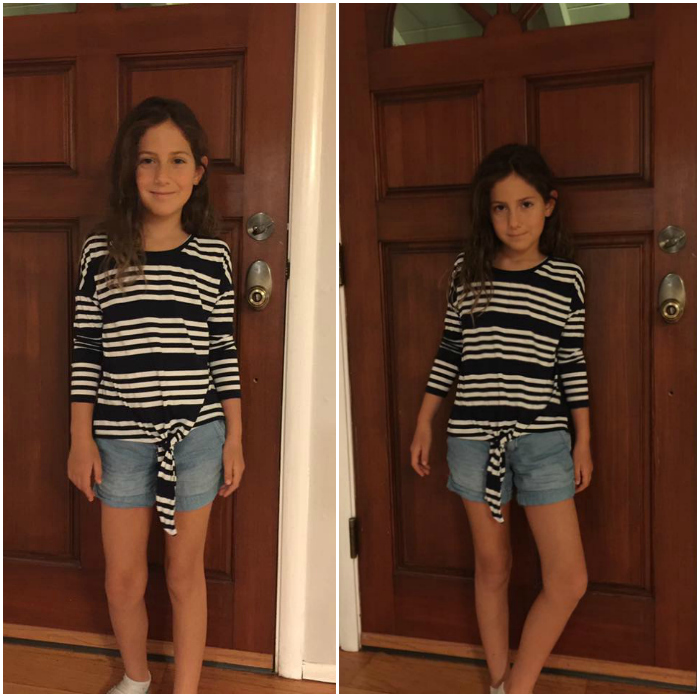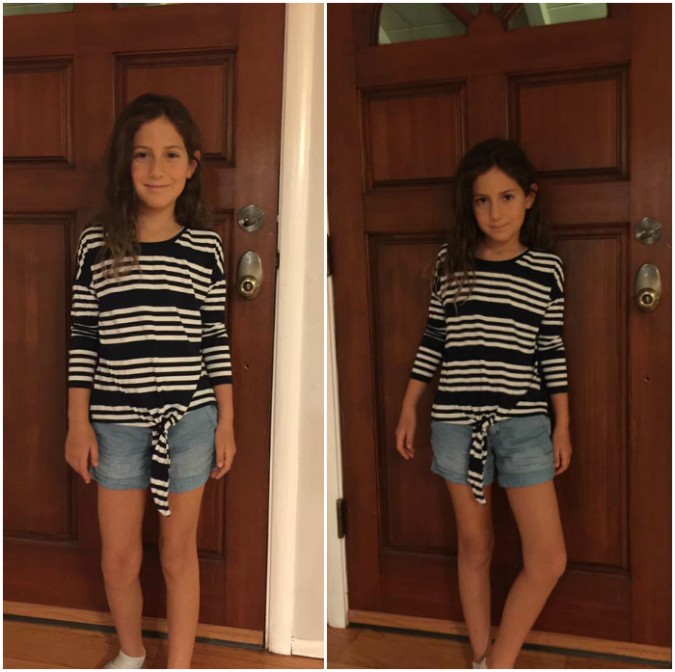 Courtney also used a great gradient stripe for her tie-front Morrison.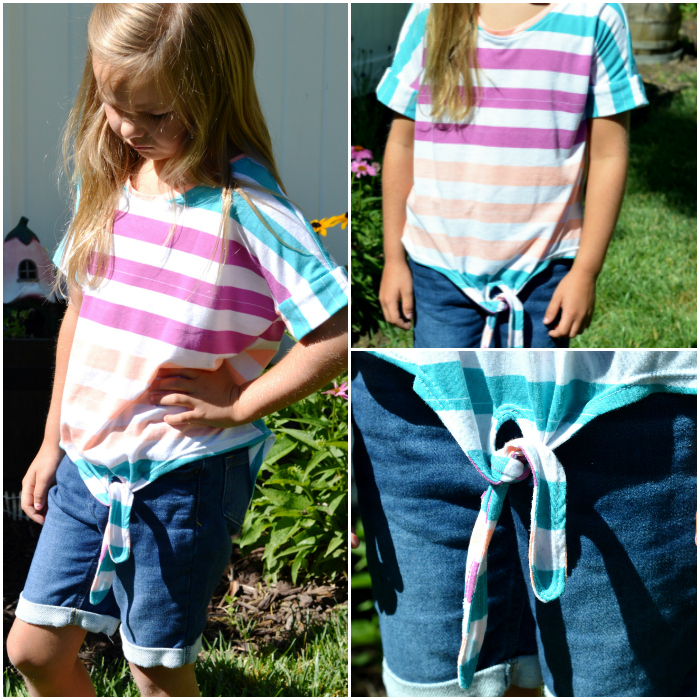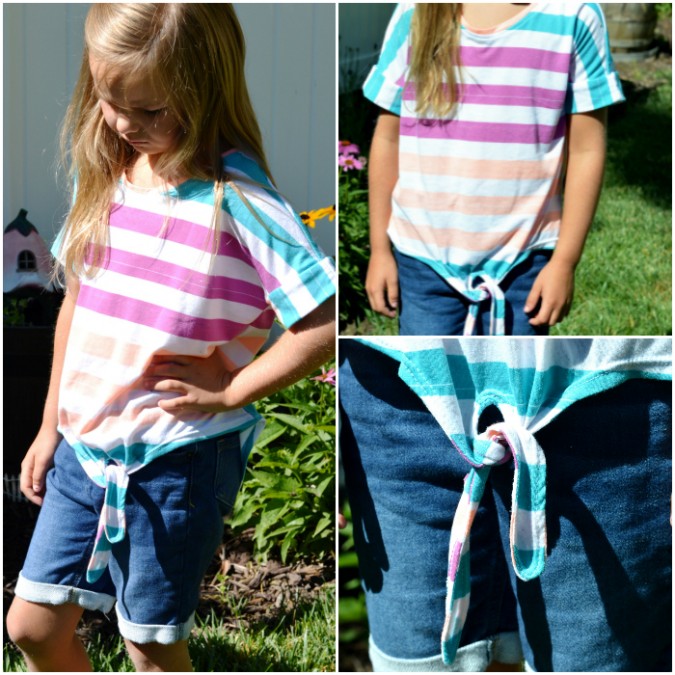 Brittney made a whole bunch of Morrisons during testing (as usual)!  I love the pink stripe, fun decal, and cute print (and she also made a solid not pictured here!) – it's a whole t-shirt wardrobe!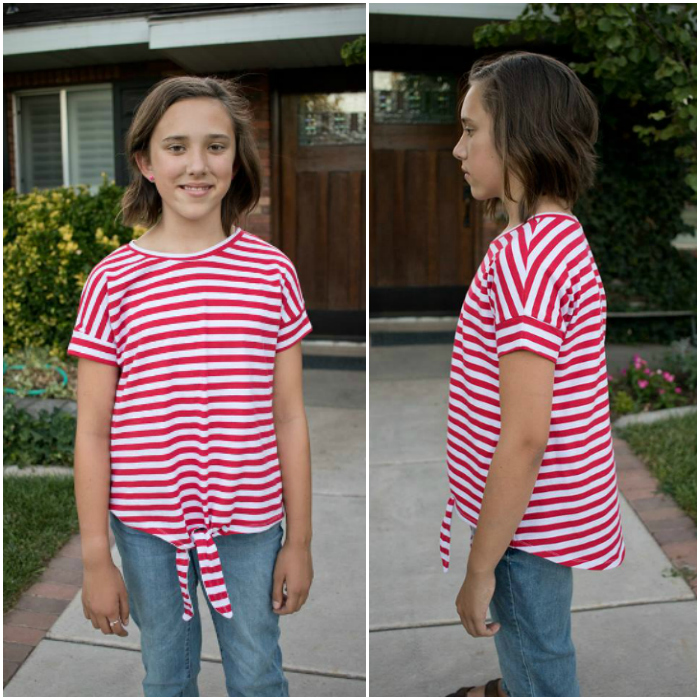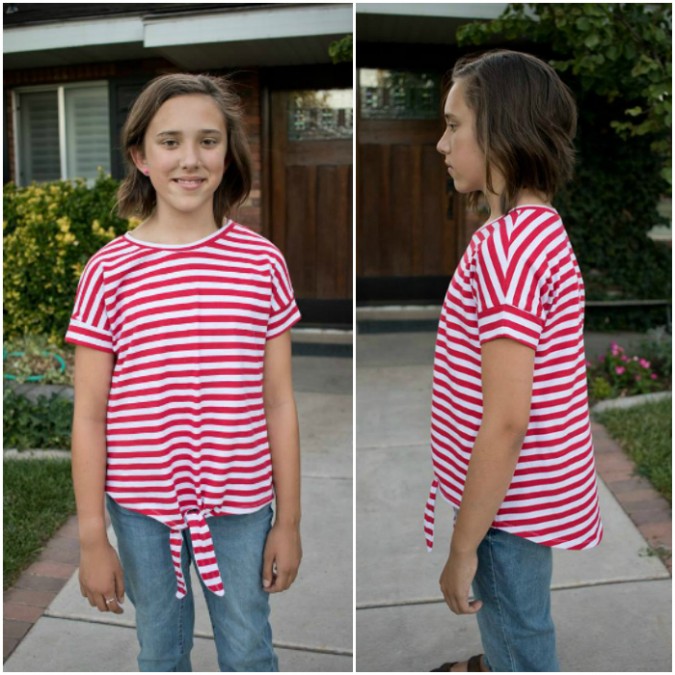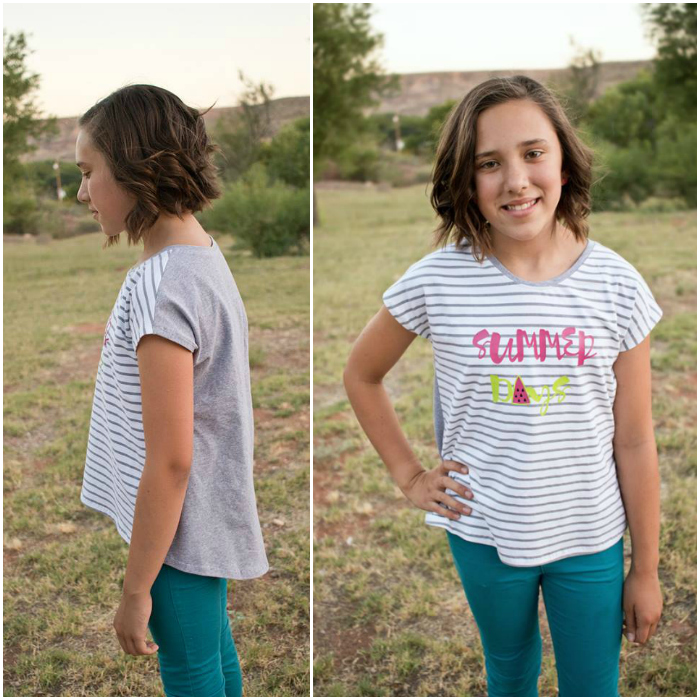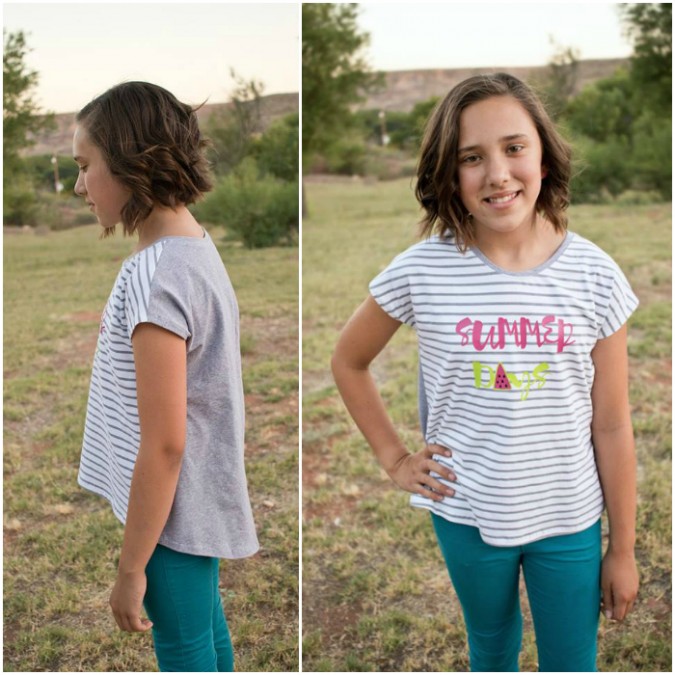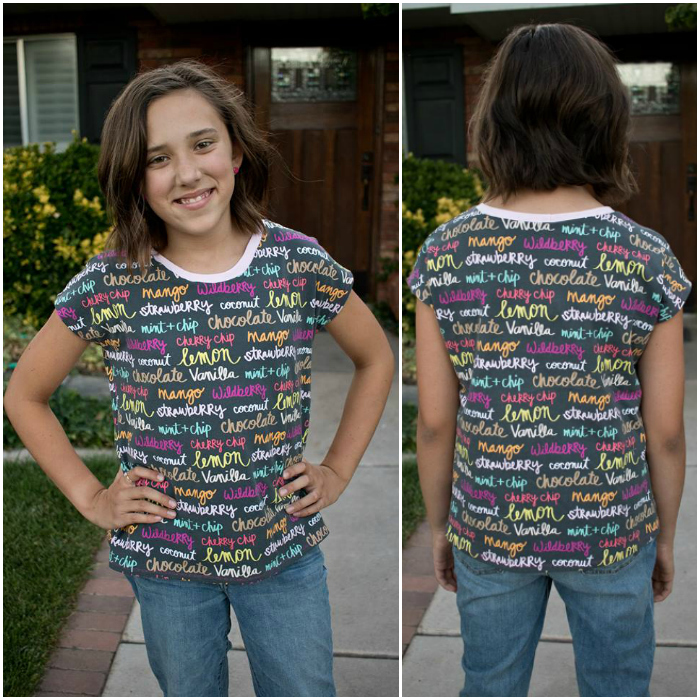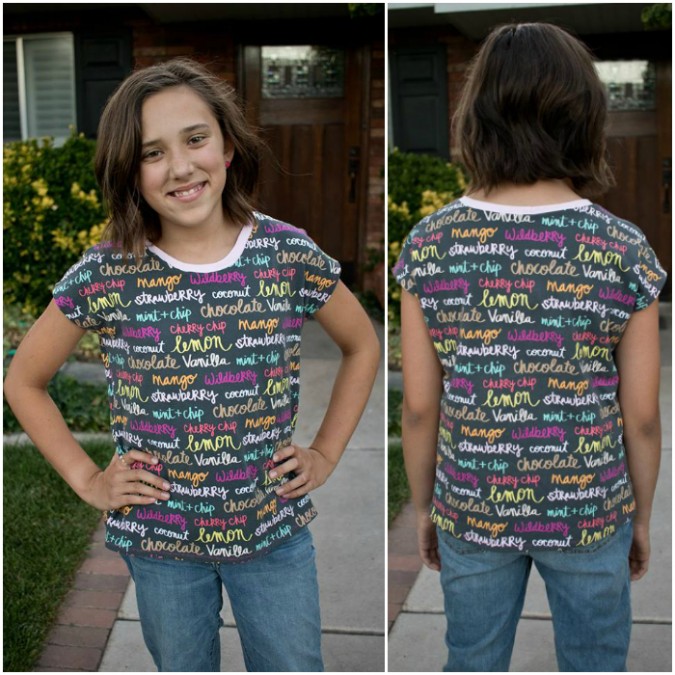 Brittany used this fun sheer stripe for her Morrison – love it paired with a camisole for a cute outfit!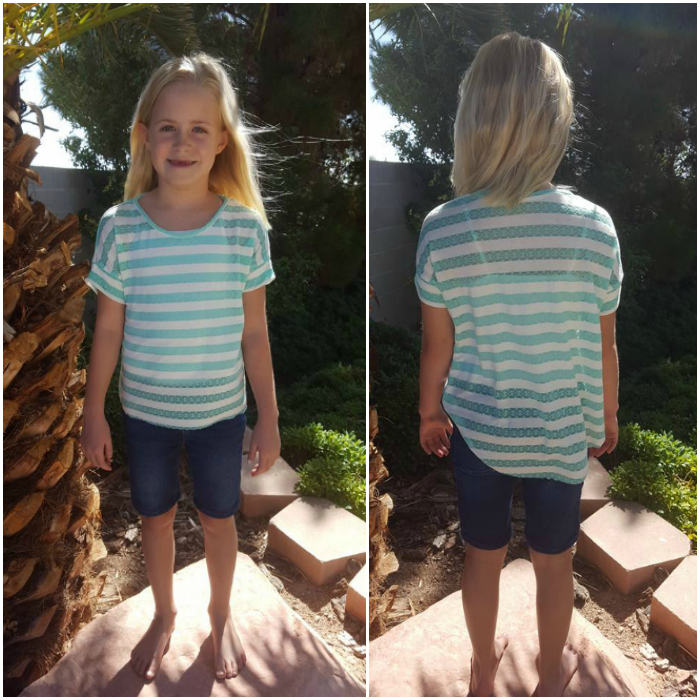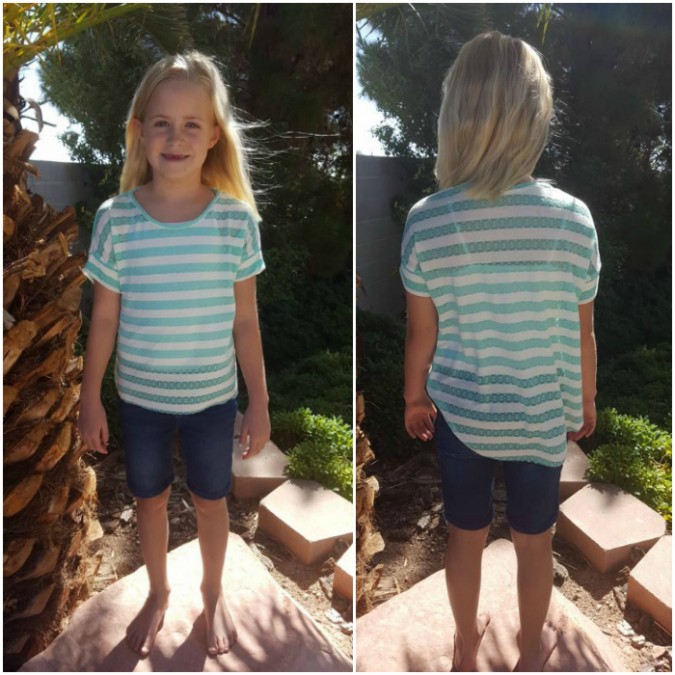 Becky made a patriotic star and a cute striped tie front Morrison!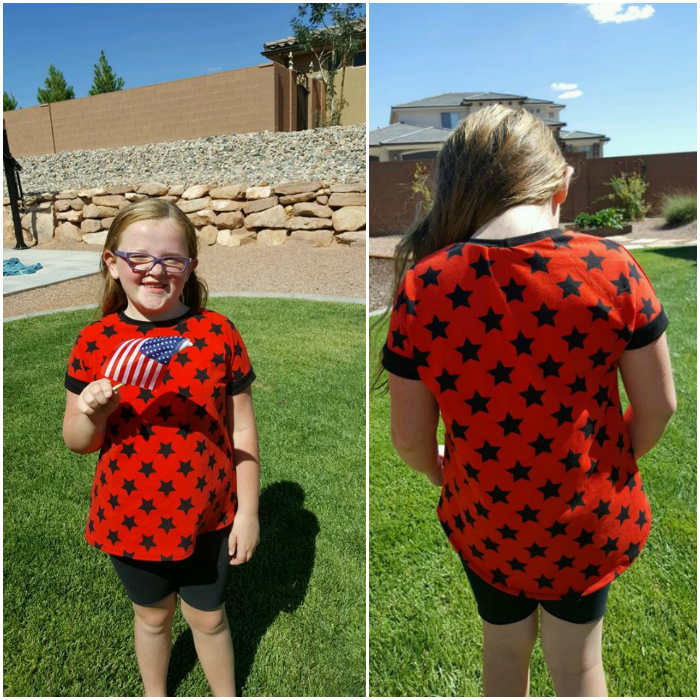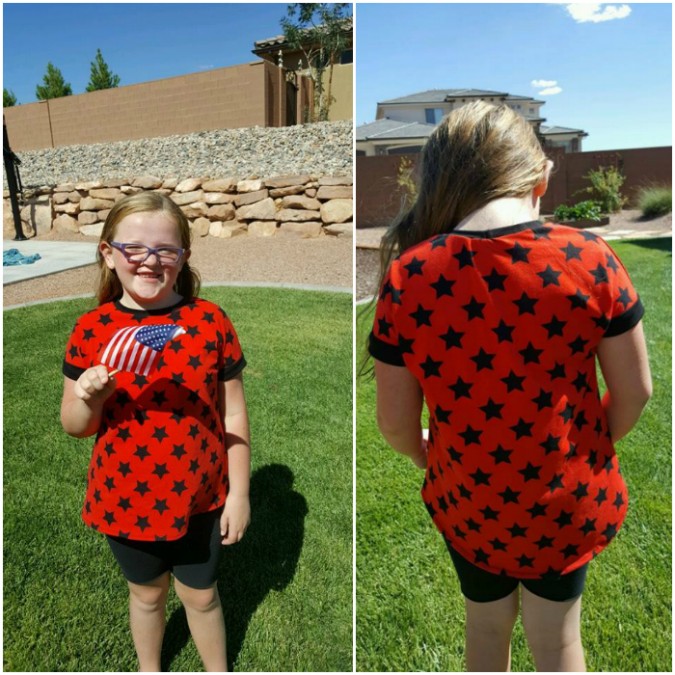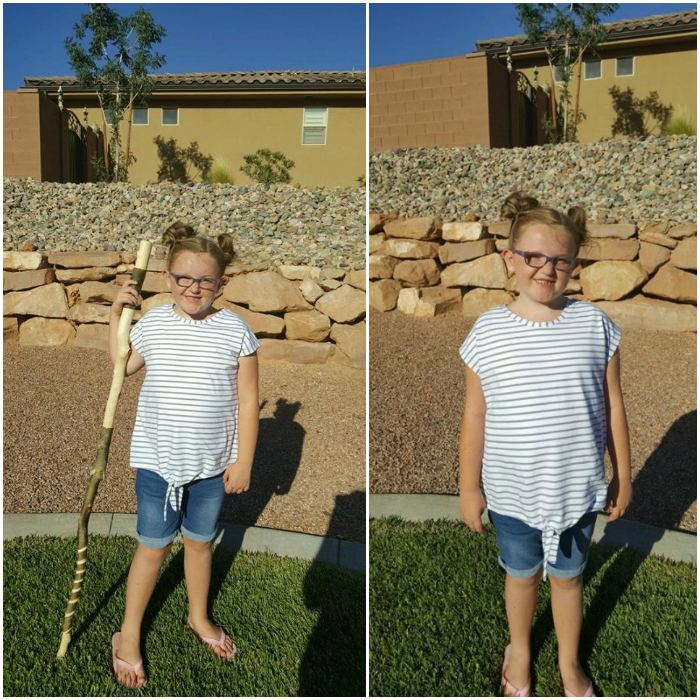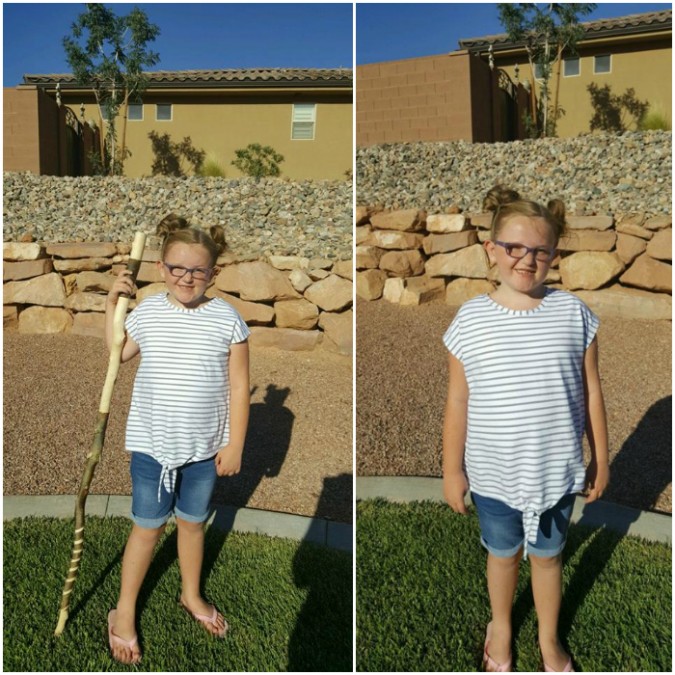 Annie made her Morrison with a cute tie dye print and paired it with contrast bands.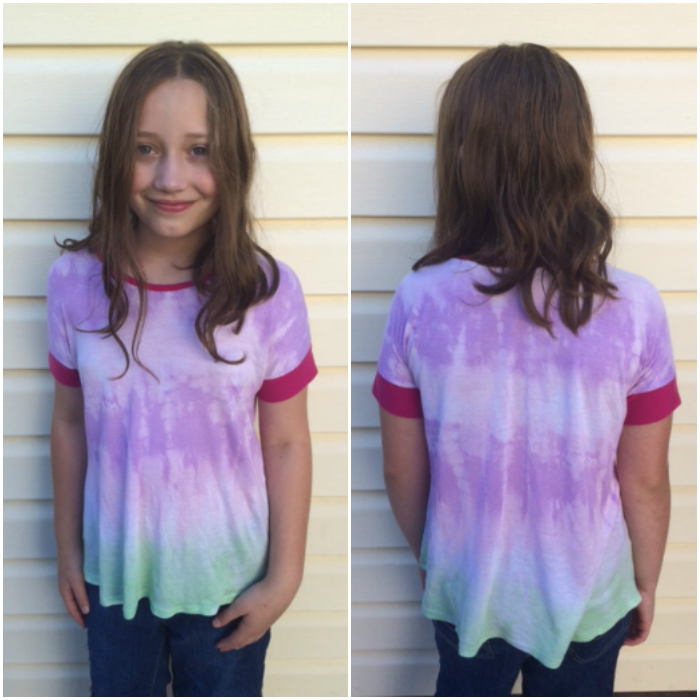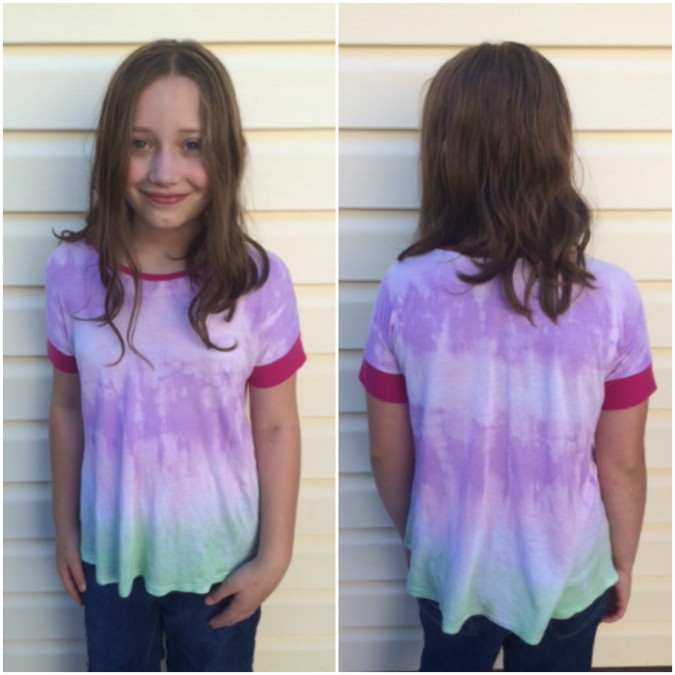 Andie made a solid coral banded top – I love it paired with distressed jeans for a cute outfit!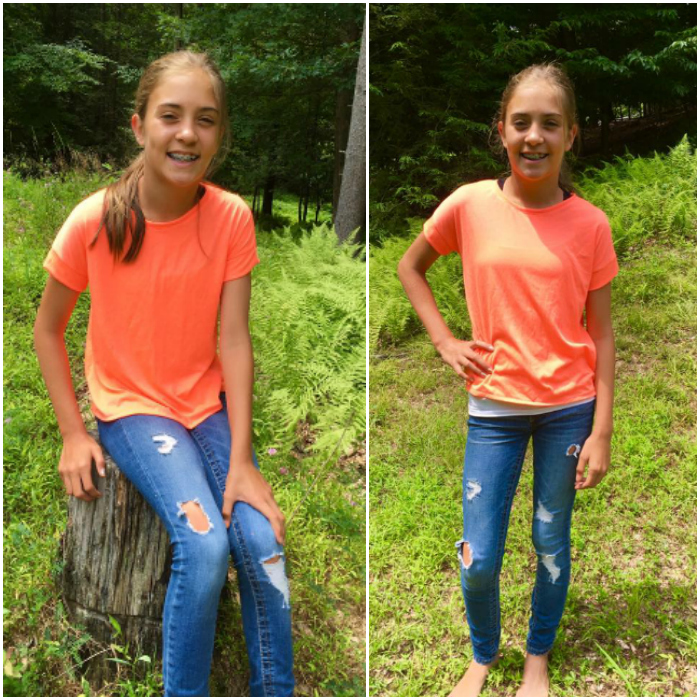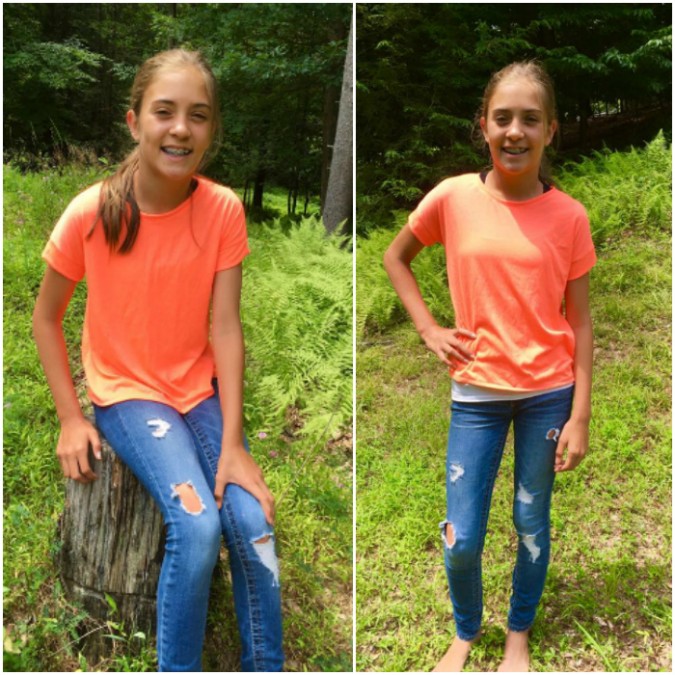 And that's it!  Thank you so much lovely ladies for your awesome tops and pictures!  Don't forget to grab the Morrison while it's on sale!