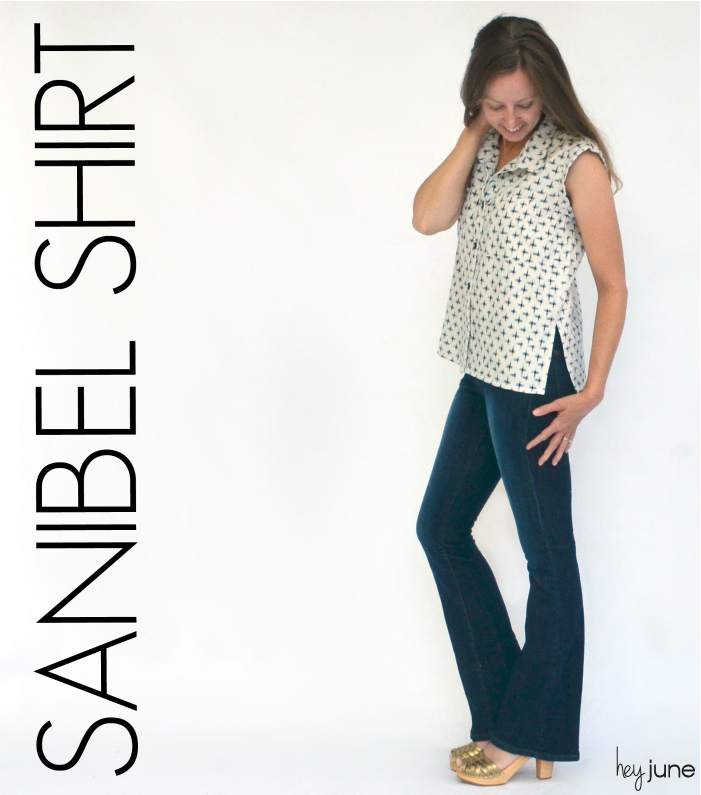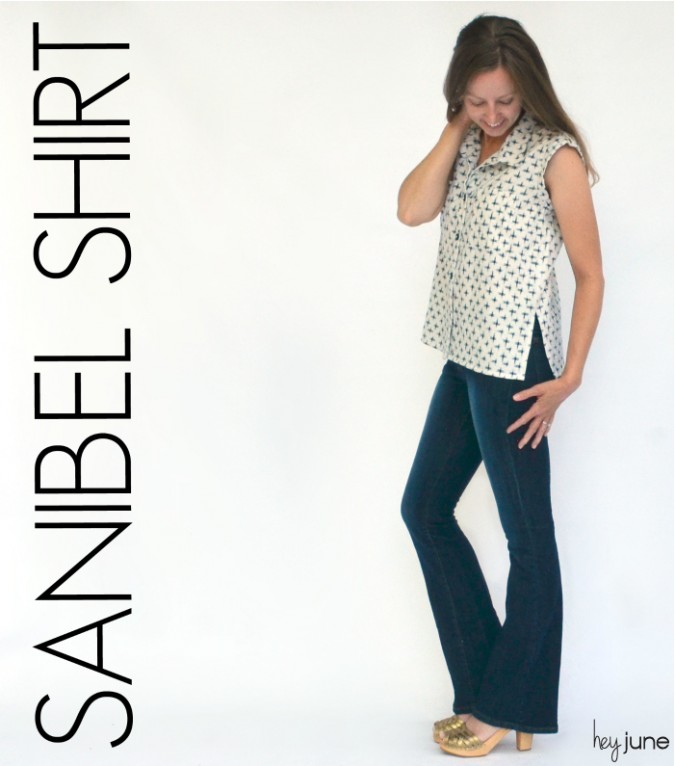 Here's a fun hack that I've been planning for a year and finally got around to make it!  I took the Sanibel Dress & Romper pattern and just used the top portion to make a shirt!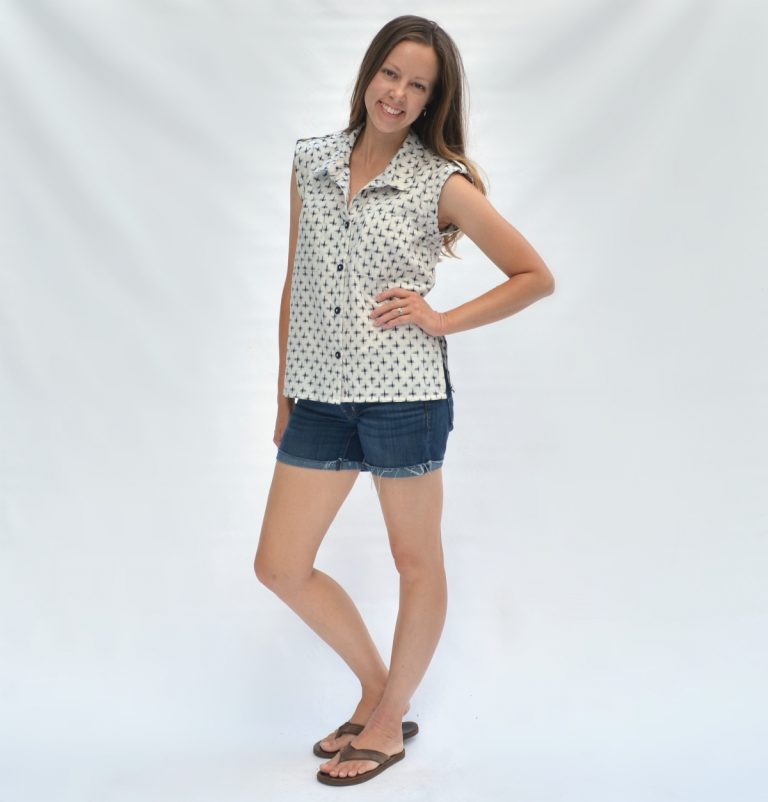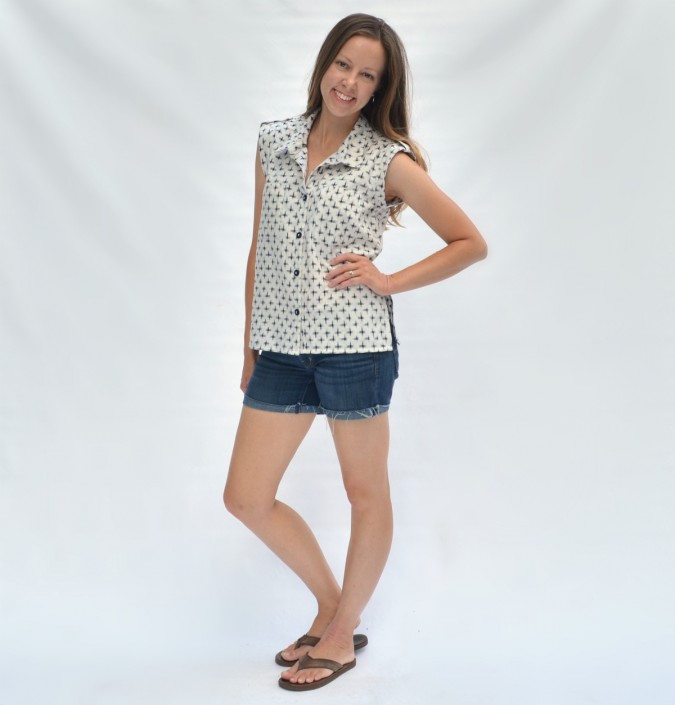 I just love the boxy loose shape of this top – it's perfect for easy summer dressing.  I included that first picture so you could see that it can be dressed up, but honestly I'll probably usually wear it with cut offs and flip flops, as that is my lower half's summer uniform.  d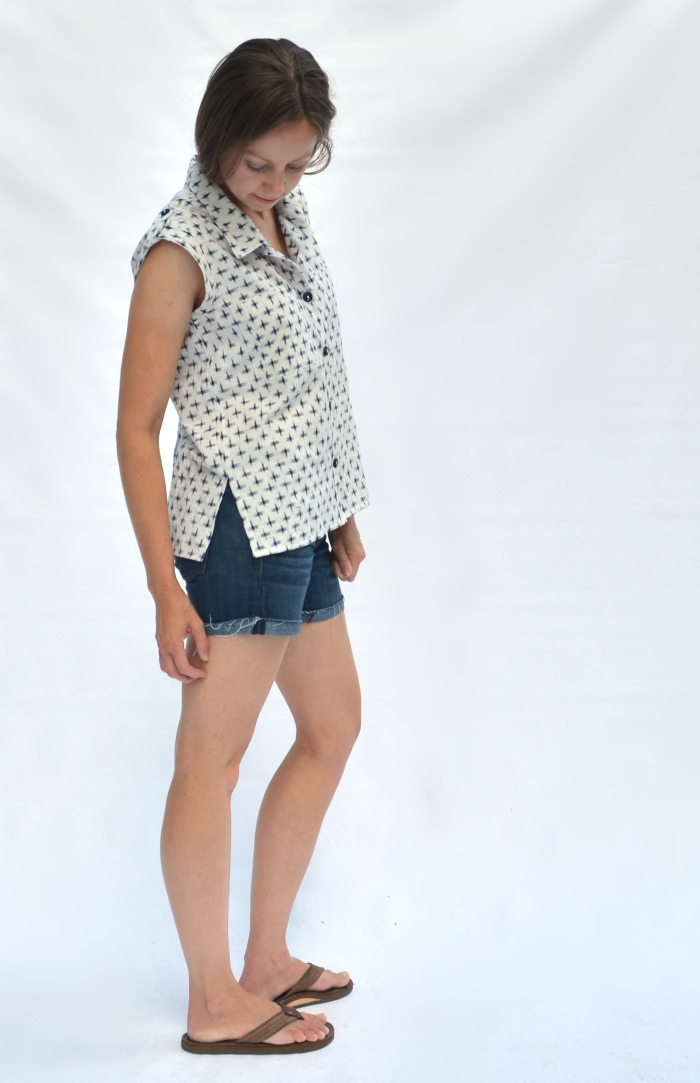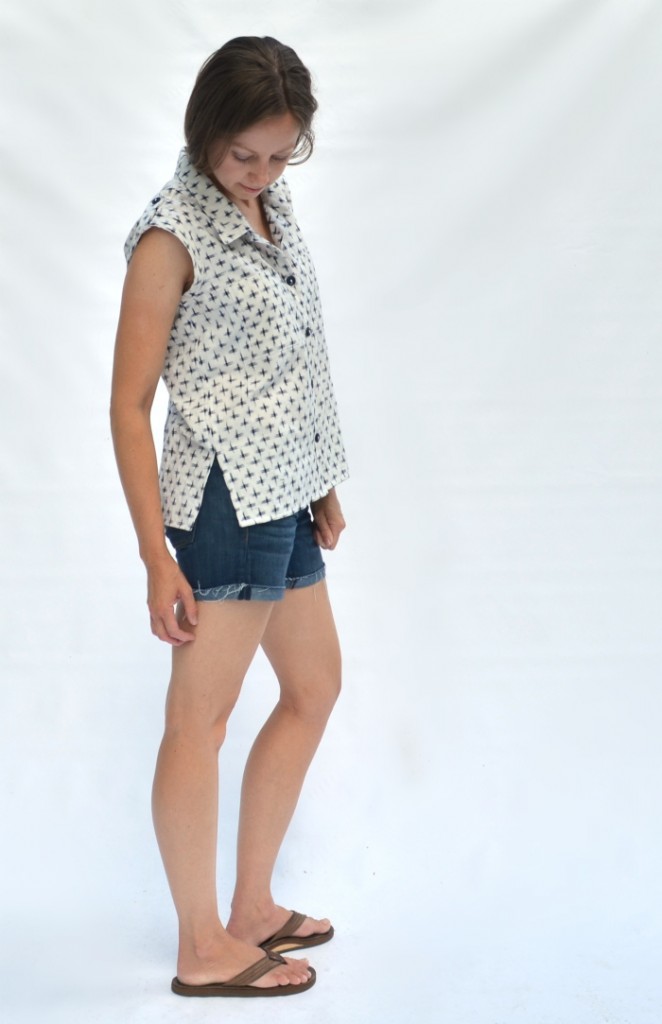 This is a ridiculously easy hack.  In fact, it doesn't even warrant that title.  It's really just sewing a pattern half way and then stopping!  I started with the cap sleeve, full collared view of the Sanibel.  Then I added 3″ to the length of the pattern (the side seams are straight, so I just lengthened from the hem).  I wanted my shirt to be somewhat cropped, so you could add more length for a traditional shirt length.  My only other alteration was to leave a 5″ vent open when I was sewing the side seams.  I thought that the boxy shape of this top needed a little detail at the hem and a way to release the boxiness around the hip.  It worked out perfectly!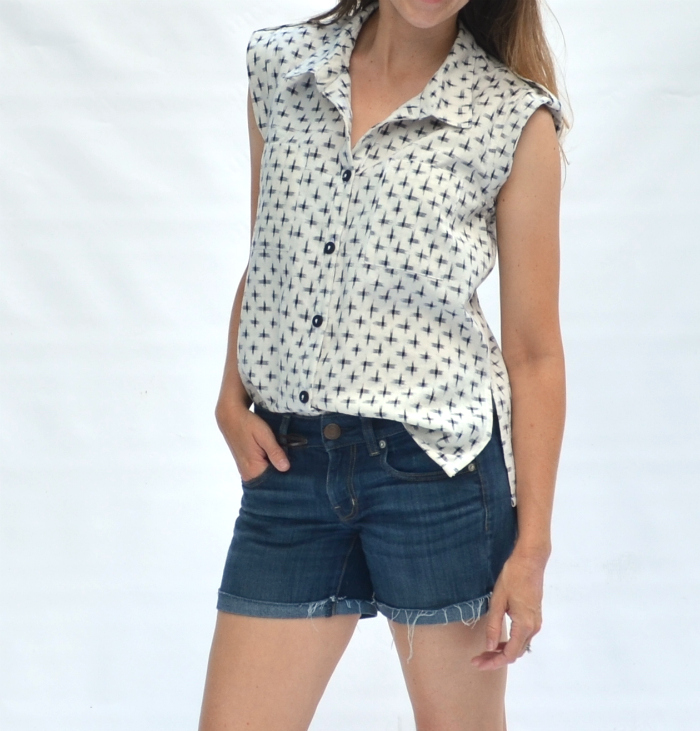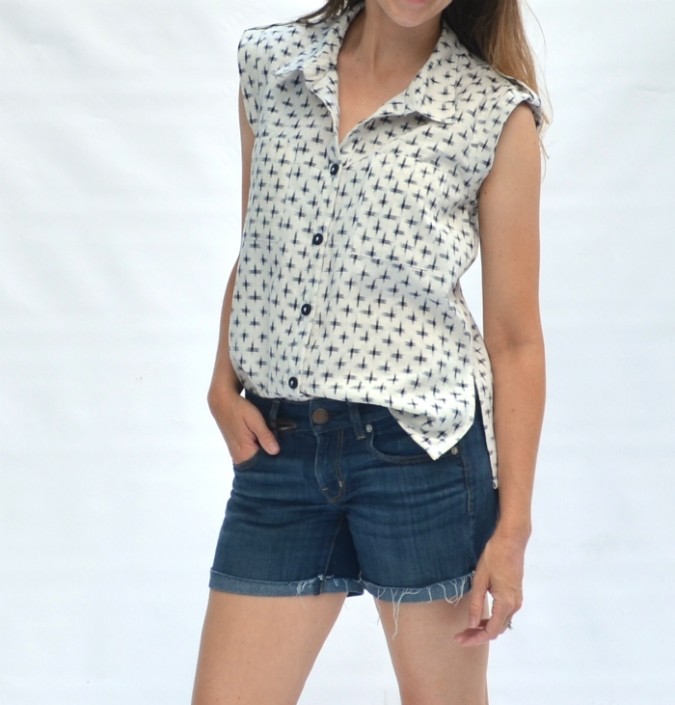 I got this gorgeous woven fabric from Style Maker Fabrics.  It has a linen texture and drape, making it perfect for a boxy shirt like this.  I think the shape and fabric make this shirt the perfect cross between vintage and modern style.  It reminds me of summer camp and fishing trips and basically every scene from The Parent Trap.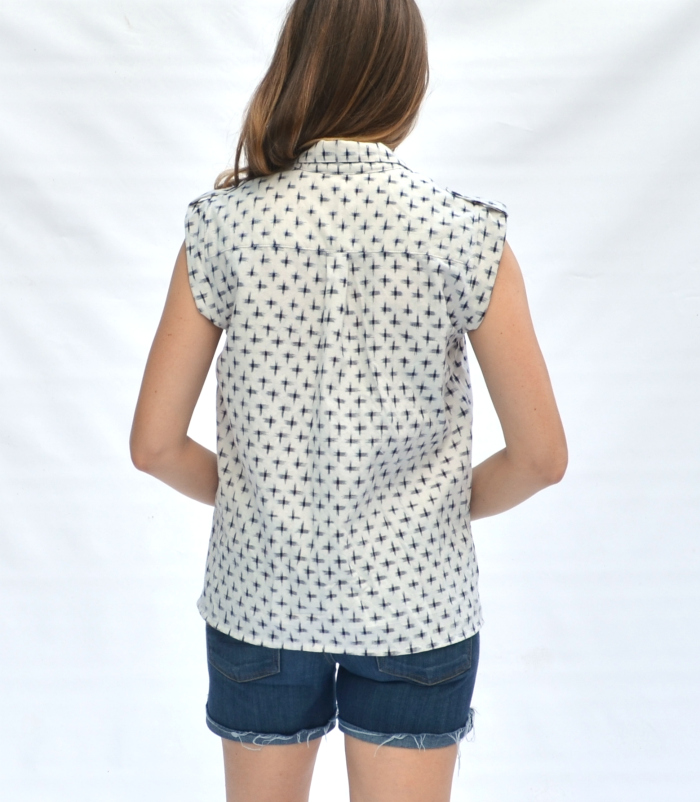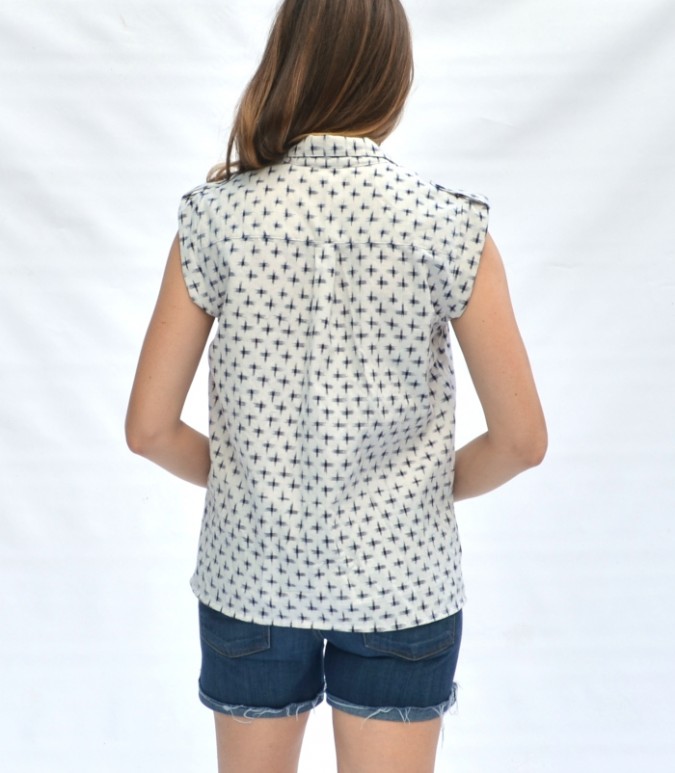 Oops, one more alteration!  The pattern calls for center gathers under the back yoke to ease in the fullness of the lower shirt, but I removed the excess fabric with a pleat instead.  I promise that's it!  I just love that little detail for this firmer fabric.  Gathers are very flattering on a rayon type fabric with lots of drape though.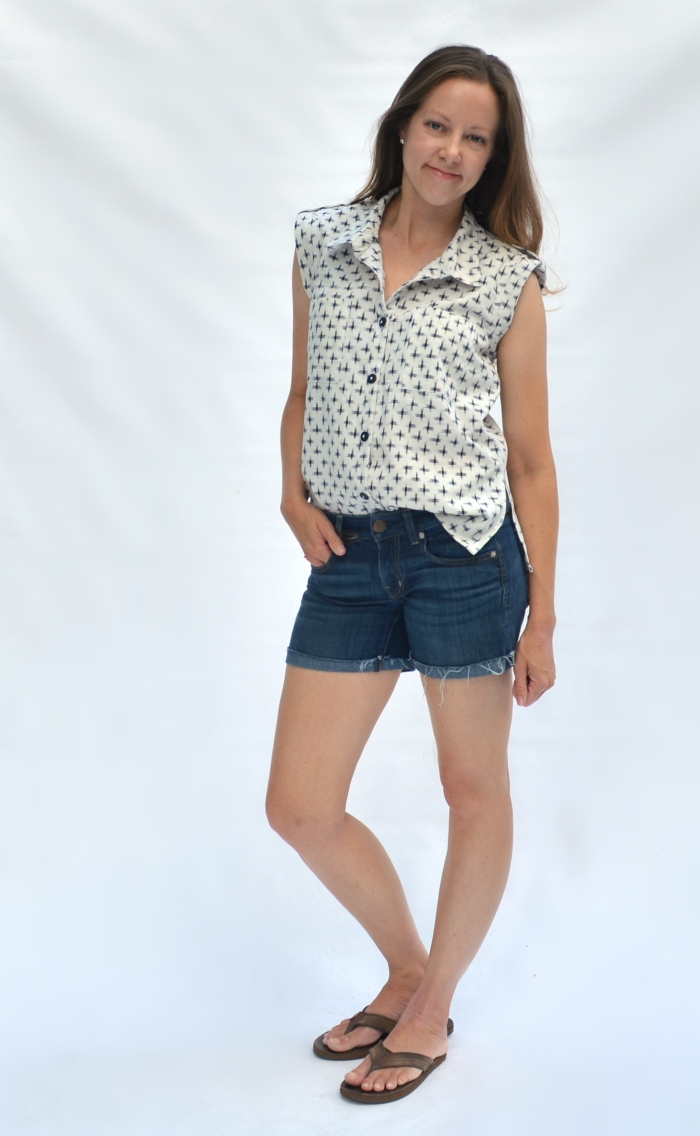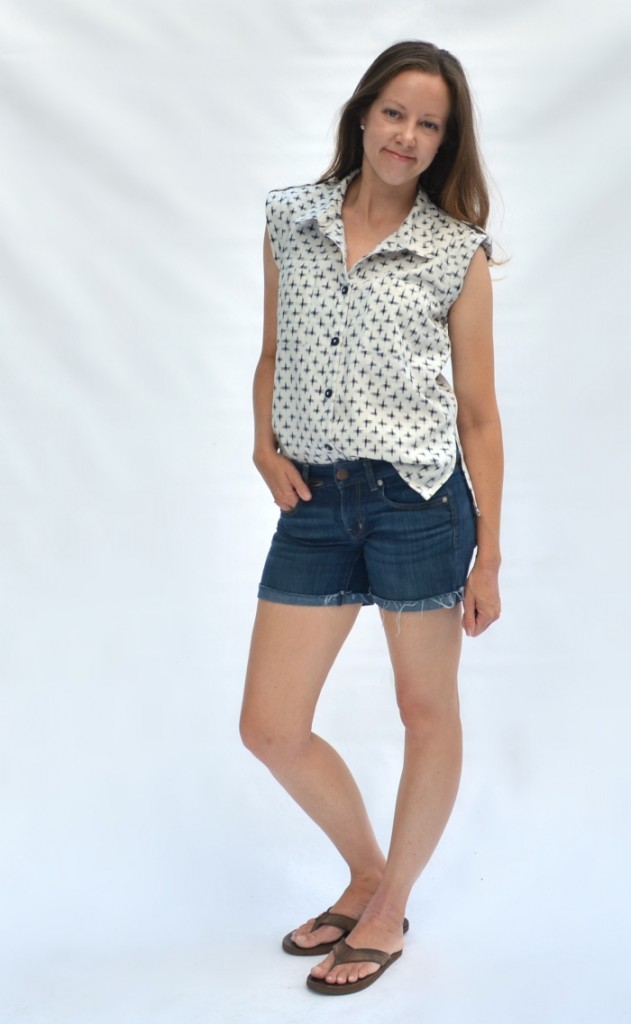 So what do you think?  Would you make a Sanibel shirt?  I may or may not have the reverse hack floating around in my head…using just the Sanibel's skirt or shorts…stay tuned!