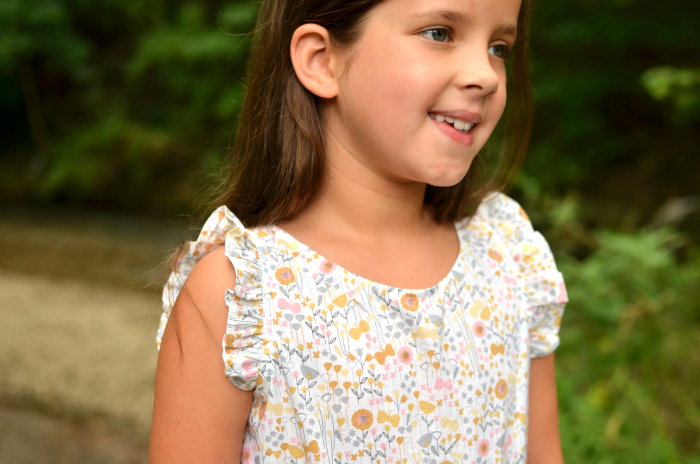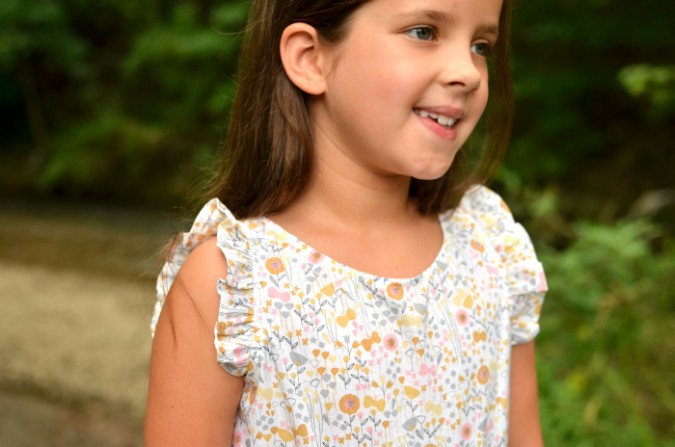 When the Linville Romper and Dress was in testing, one thing everyone agreed on was that it really needed a ruffle sleeve!  I agreed too, but the thought of making such a major addition to the pattern at the last minute made me want to stick a pencil in my eyeball, so I decided to skip it.  So here's my compromise – a FREE add-on pattern so you can add a ruffle sleeve to your Linville Romper and Dress!  (or, you know, any other sleeveless garment really!)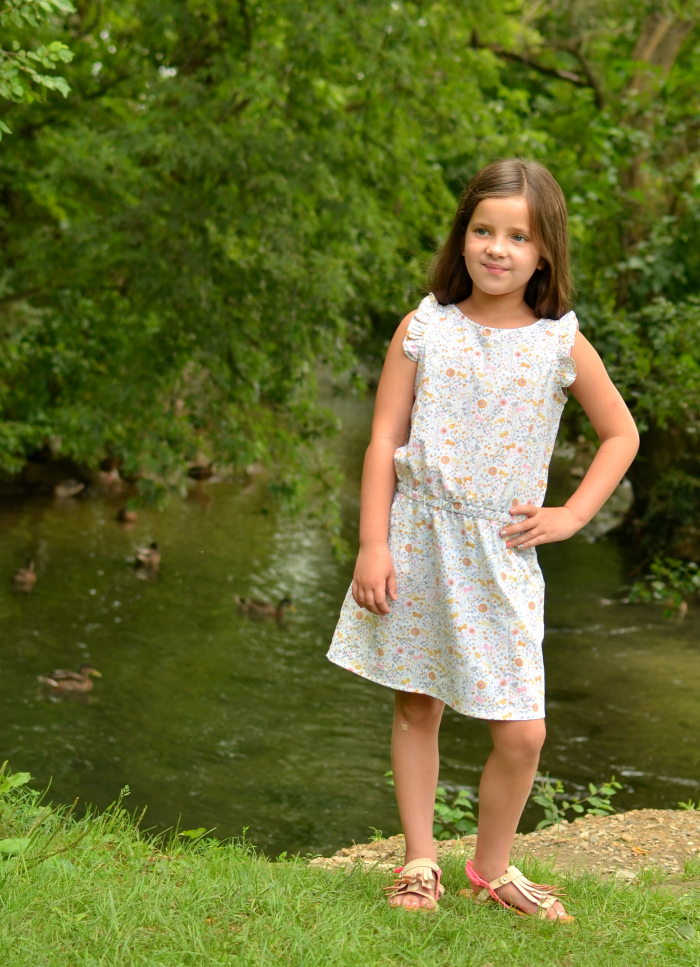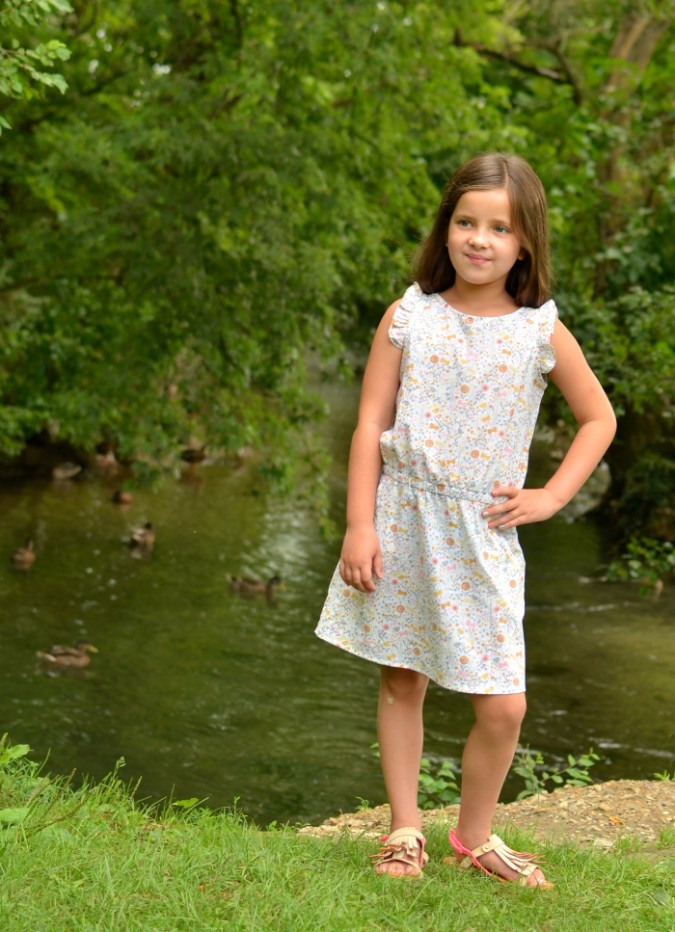 The Linville Ruffle Sleeve pattern comes with guides that you lay against the sleeveless front and back bodices of the Linville to transfer the armscye notches.  After you've marked those, there is only one pattern piece to cut!  The pattern includes directions to sew the ruffle sleeve and attach it to the garment before continuing with the regular Linville instructions.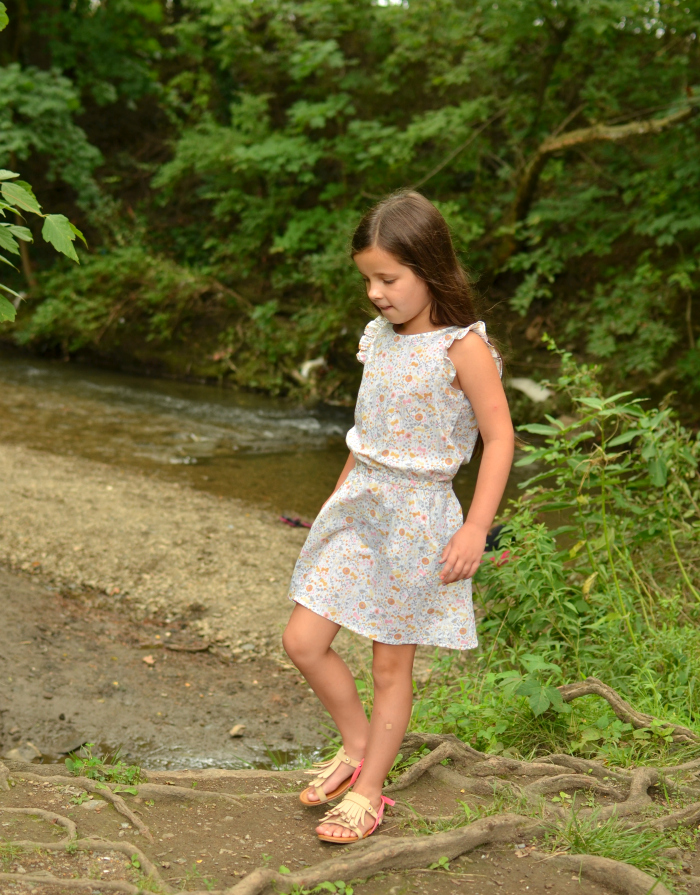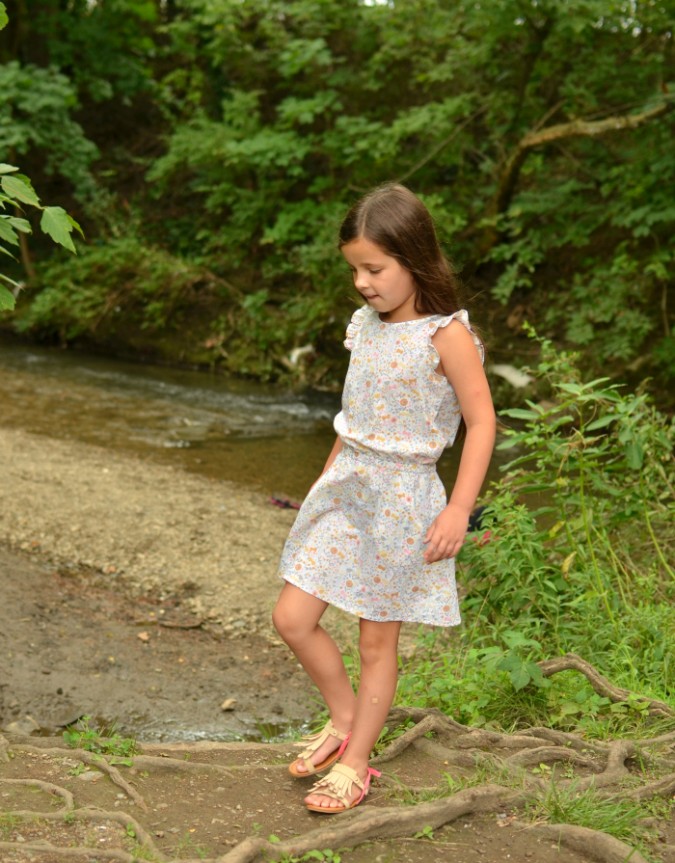 A ruffle sleeve is the sweetest little detail on the Linville, especially combined with this lightweight floral lawn!  It's a Robert Kaufman London Calling print that I found at Style Maker Fabrics.  I love how it has the weight and aesthetic of a Liberty lawn for a fraction of the price!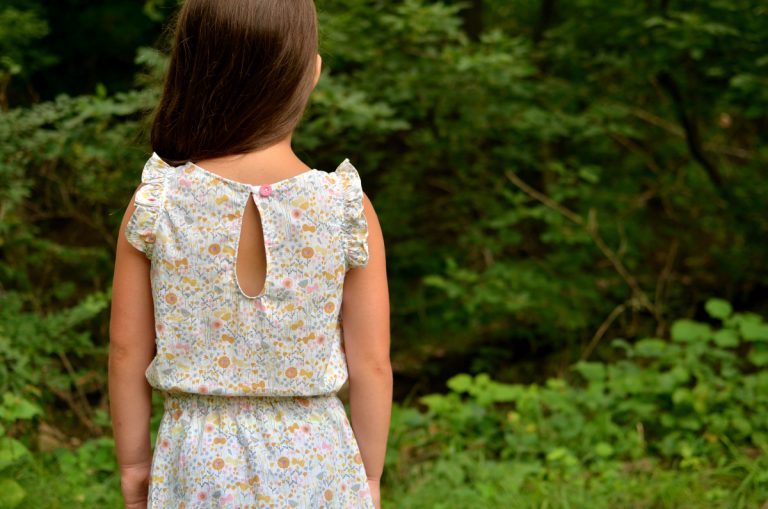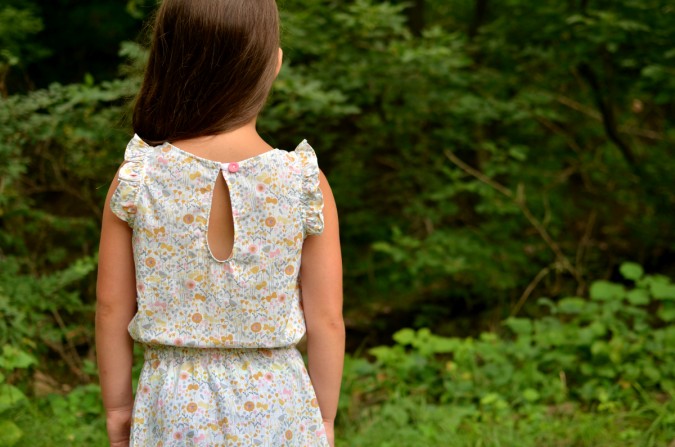 The only minor difficulty in sewing a narrow ruffle sleeve like this one is the hemming.  There are several options outlined in the pattern, but the directions will show you how to do a narrow rolled hem without any special feet or machines.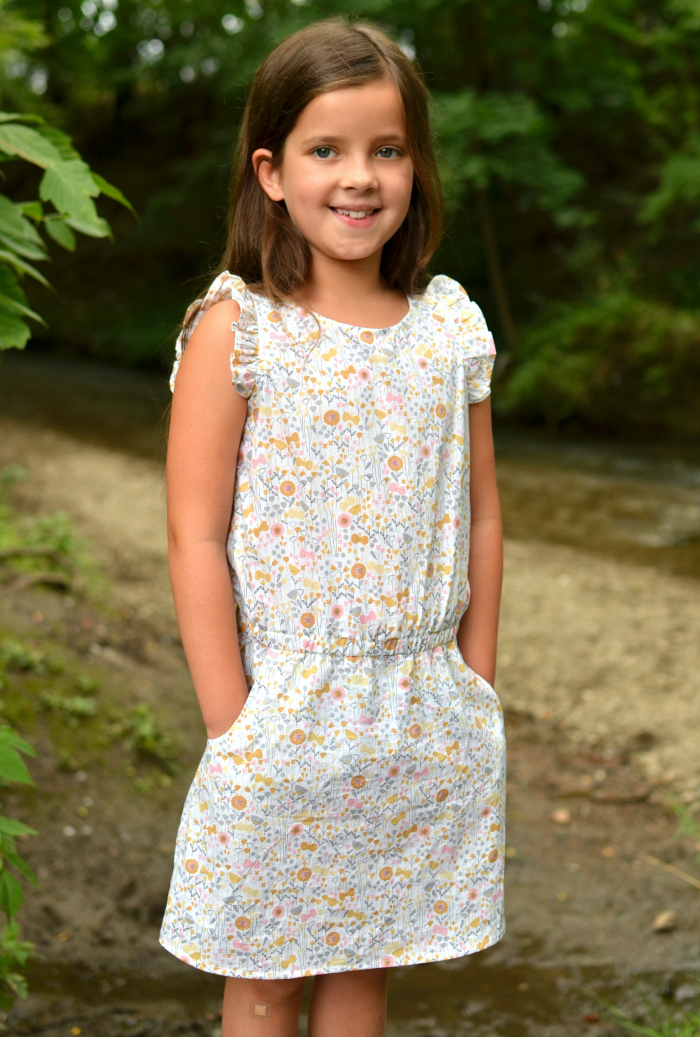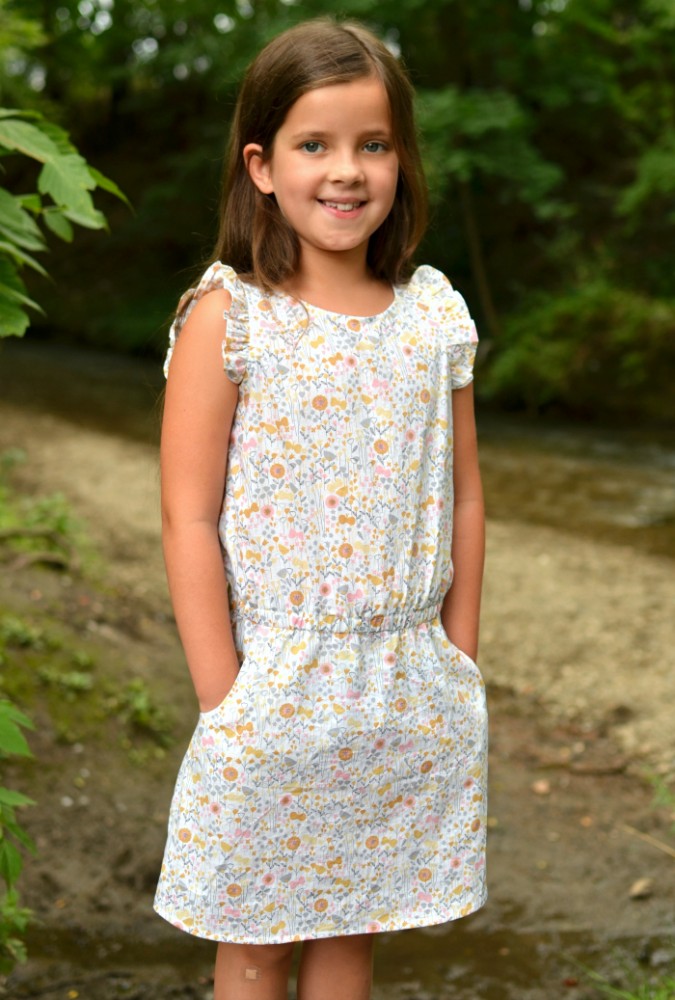 My daughter loves wearing this lightweight airy dress in the heat and humidity we've been having here on our Virginia vacation.  This sweet little outfit would be great for casual get togethers, church, and even a summer wedding!  When school starts we'll pair it with some modesty shorties (like these free ones from Sew Like My Mom) and then denim-look leggings and a cardi for cooler weather.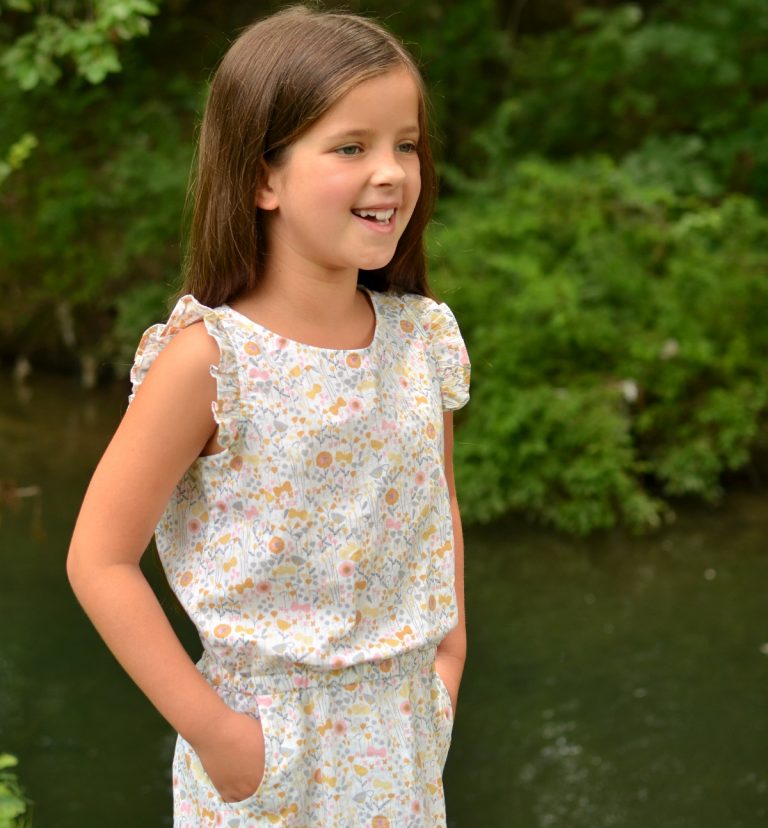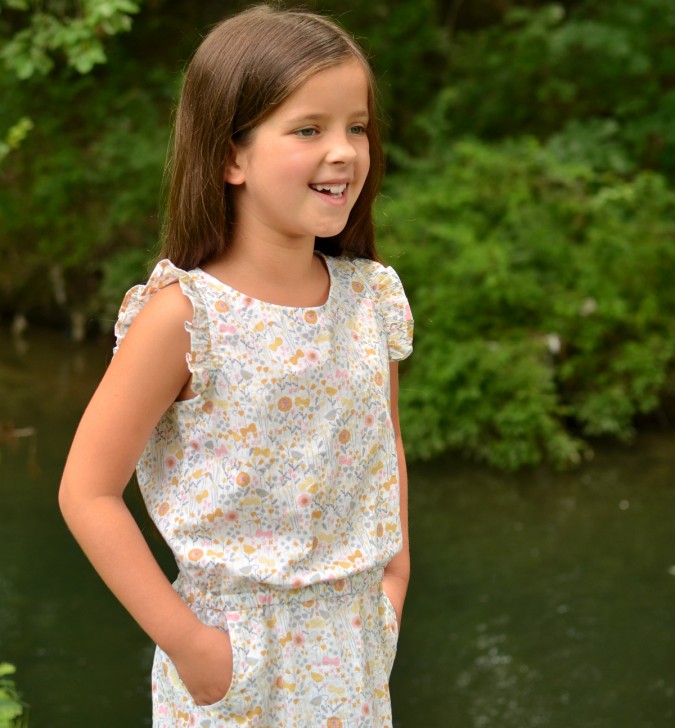 So go grab your copy of the free ruffle sleeve add on (and the Linville Romper and Dress if you don't have it yet!)  You can also use the pattern on other sleeveless woven or knit patterns.  Simply align the top of the armscye guide with the shoulder seam on the front and back of the pattern and transfer the notches!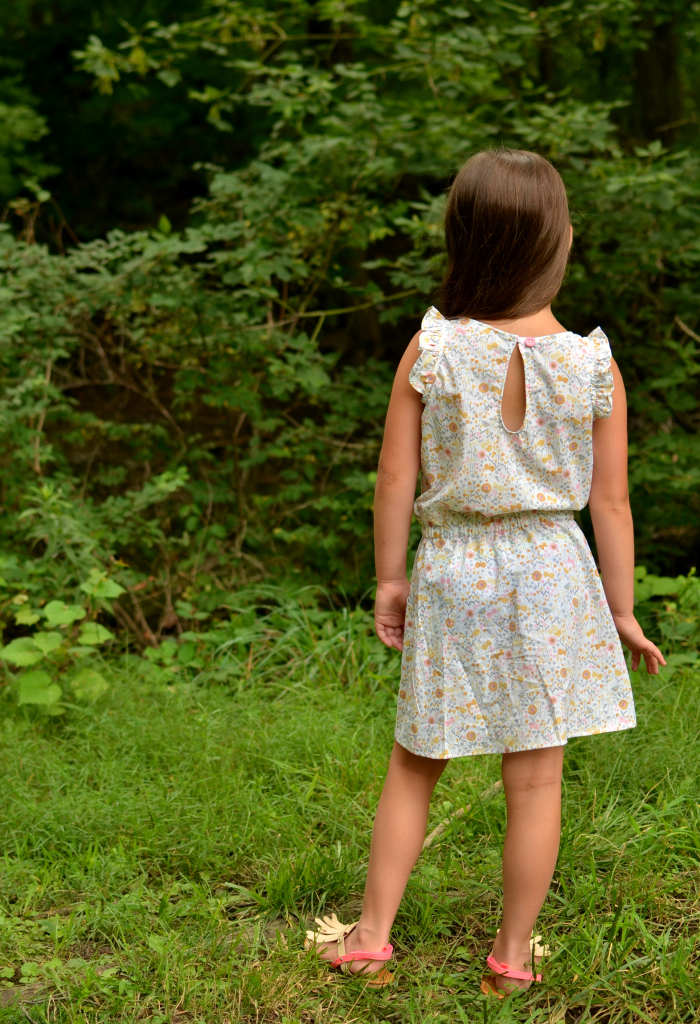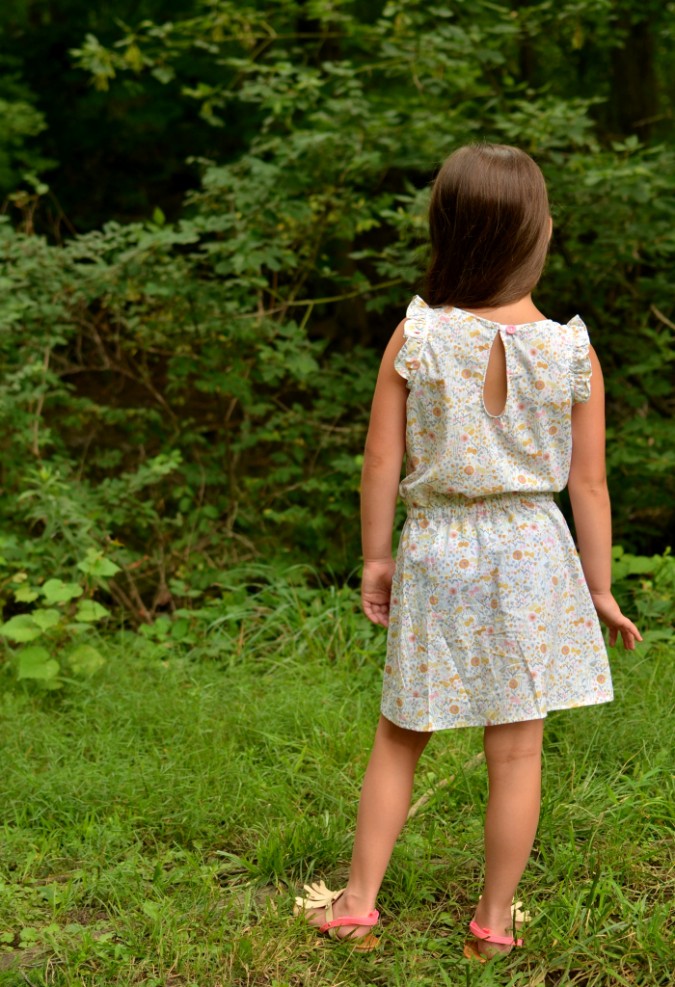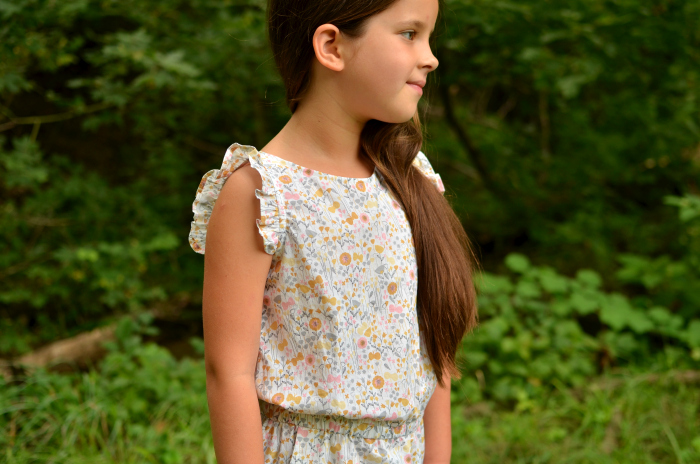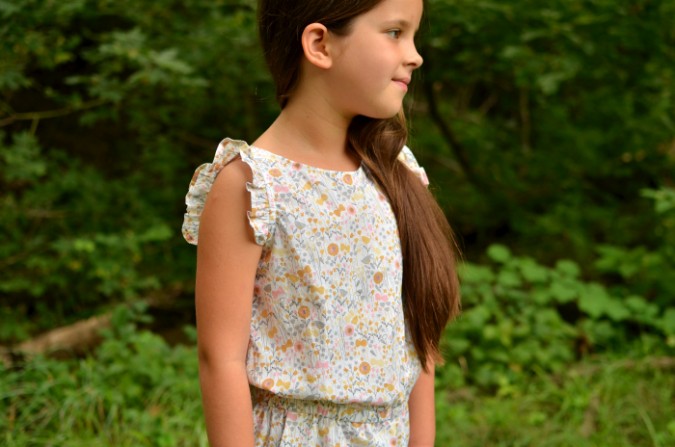 Happy sewing!