Sit back and enjoy as the Linville Romper and Dress testers share all their beautiful creations!  I am so impressed with these ladies for going through multiple iterations of the pattern and still coming up with such cute garments!
And don't forget – the Linville and all the Hey June juniors patterns are 25% off through July 25th only – no coupon needed!
Brittney was a huge help pretesting and testing and post testing the Linville for me!  Here is her latest version with the final pattern.  I love how the rayon top and chambray bottom look like separates and lay so nicely!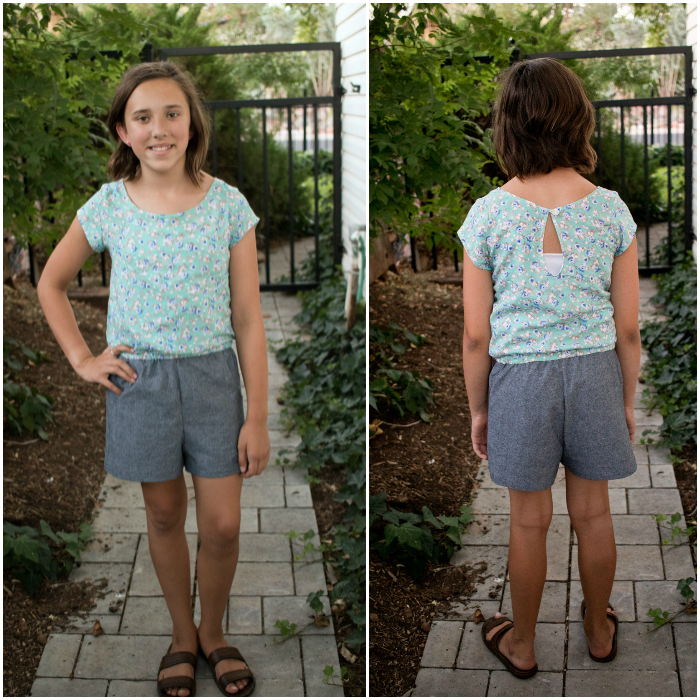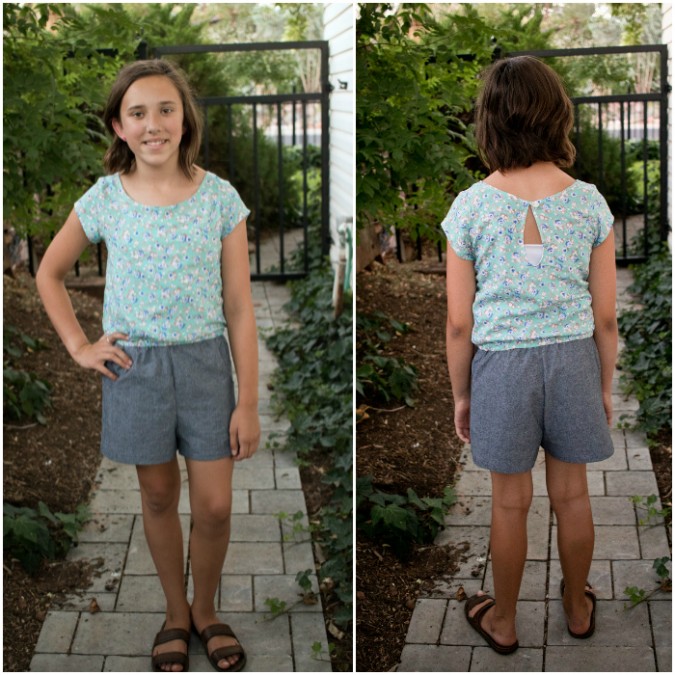 Tone was smart and used a tablecloth for muslin fabric!  I love how she used the border print at the hem!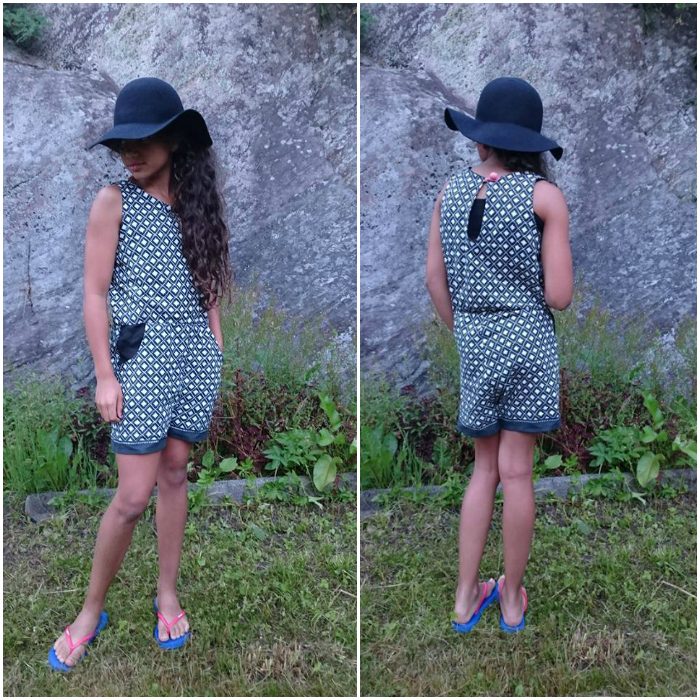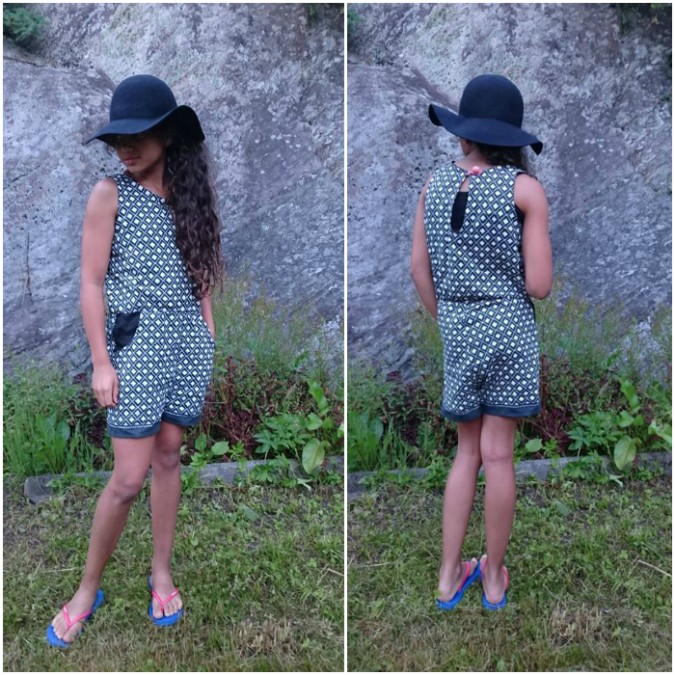 Stephanie made this darling little cap sleeved jumpsuit.  Love the contrast pockets!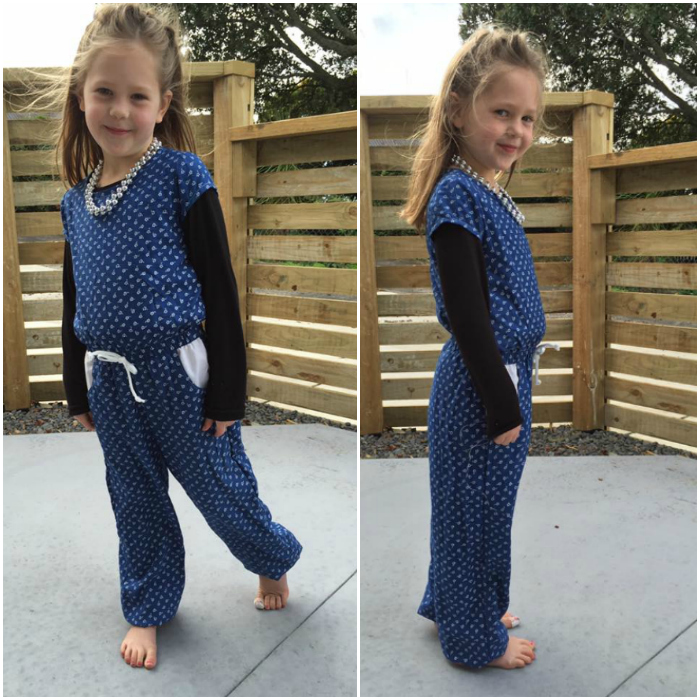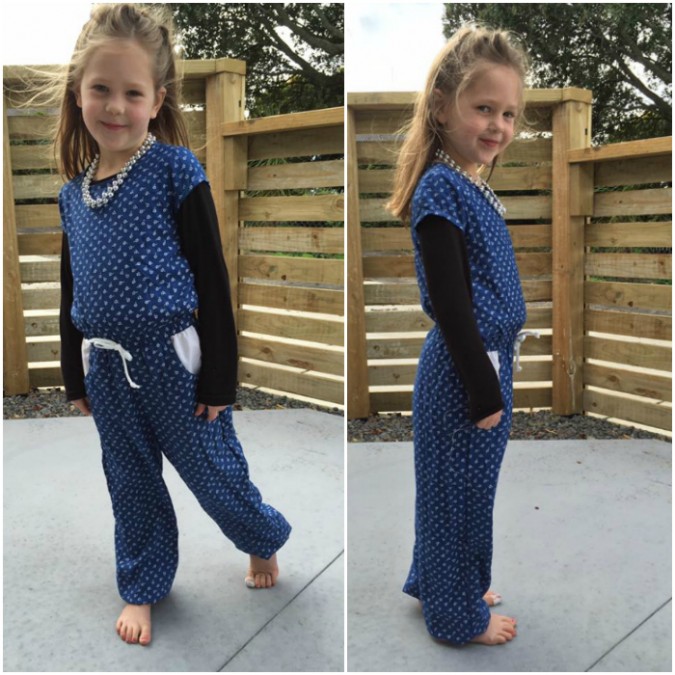 Michelle made her daughter a cute floral sleeveless maxi dress (which has been shortened in the final version).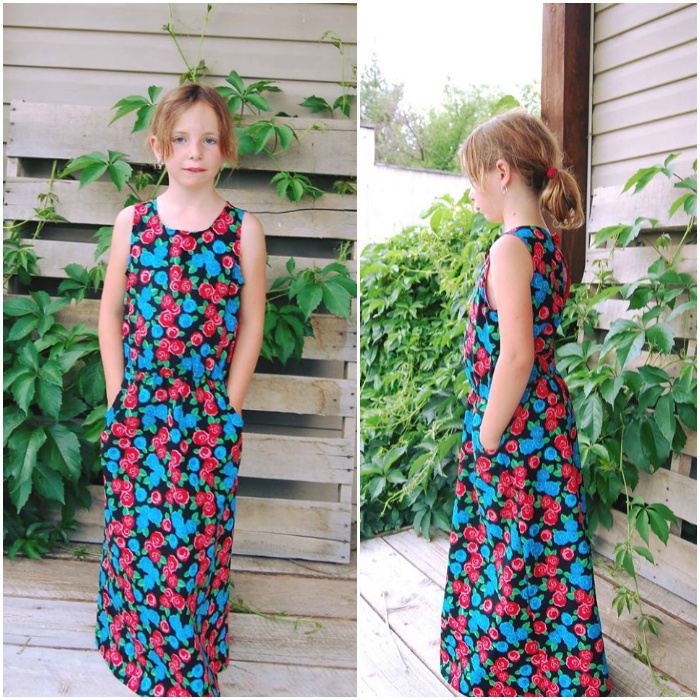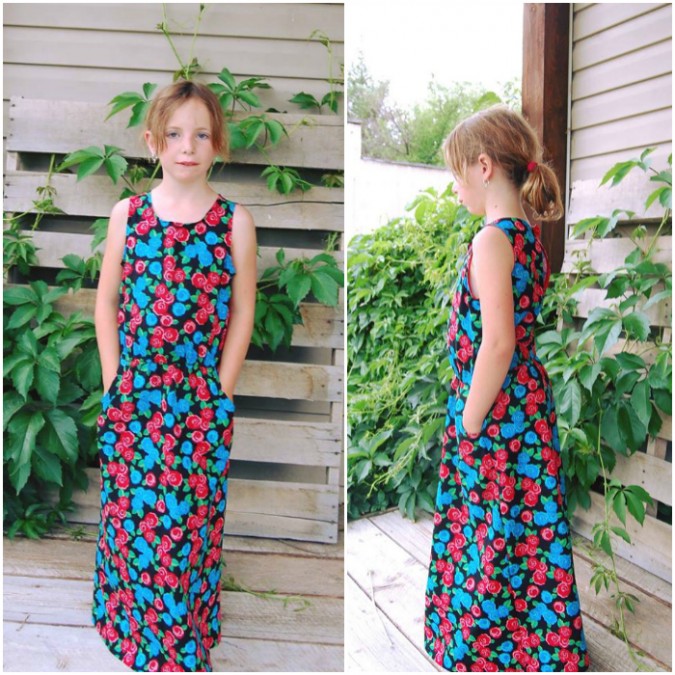 Jennifer also did a sleeveless maxi version out of this cute denim with contrast pocket trim!  Such a great idea for adding a little pop of color.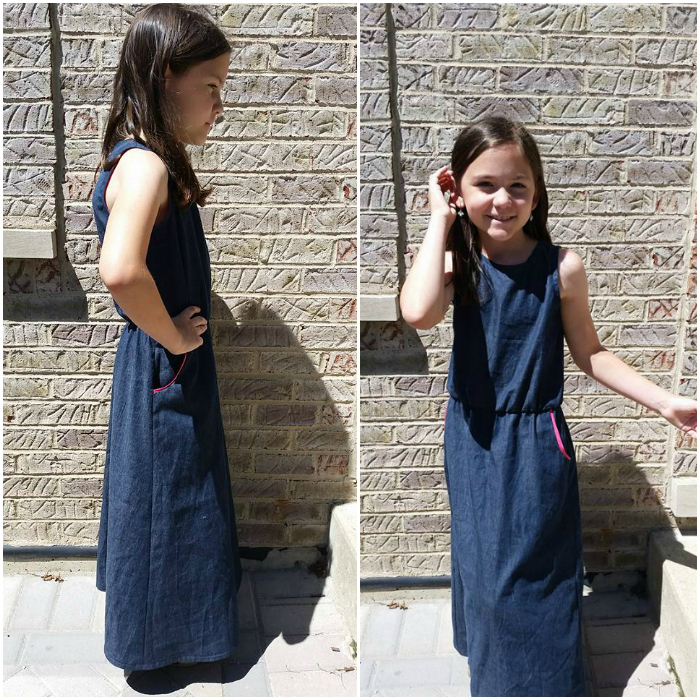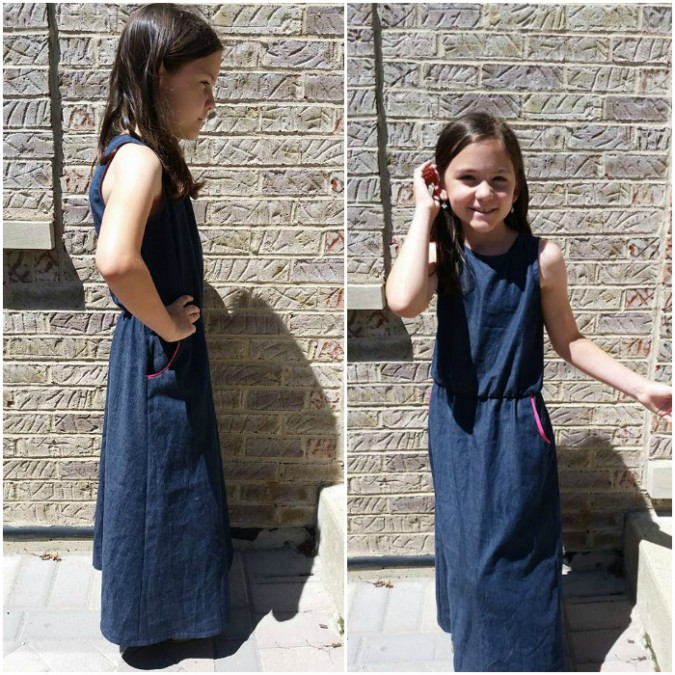 Courtney did a fun color block on her short skirt sleeveless dress with contrast pockets and a cute drawstring!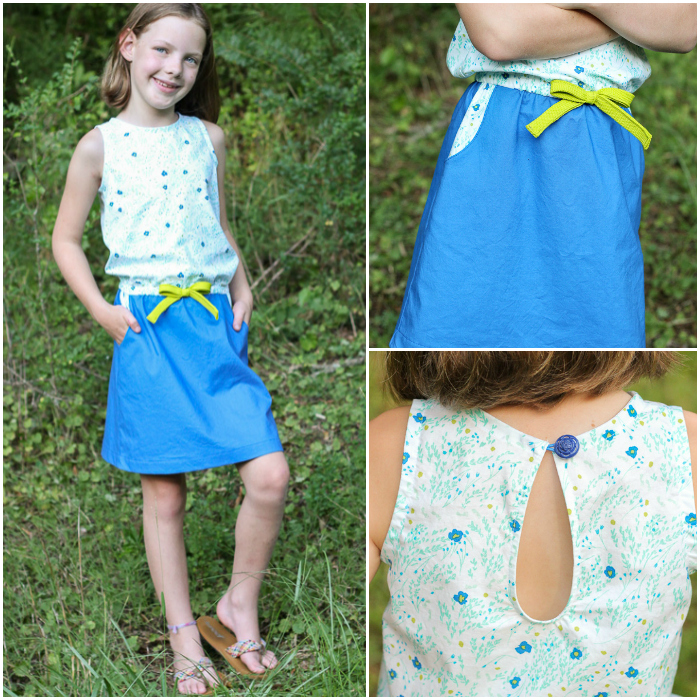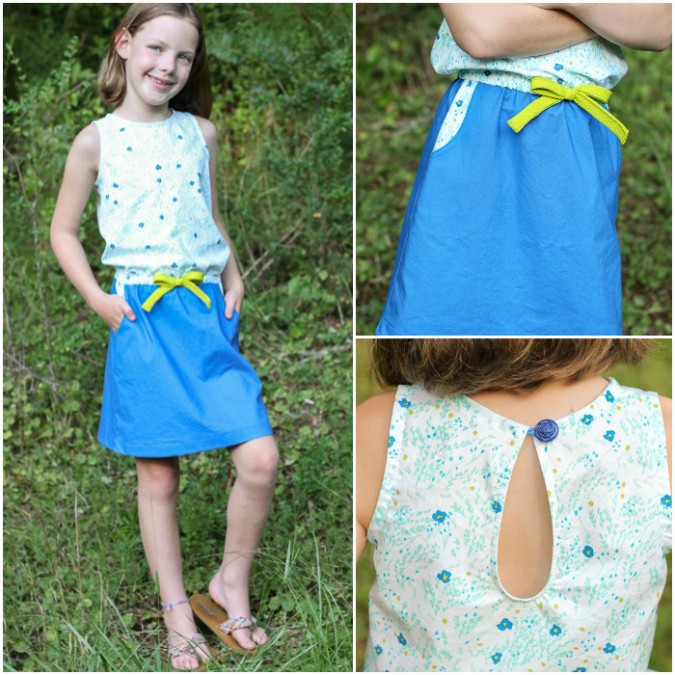 Amanda used this gorgeous floral print to make her sleeveless short skirted dress.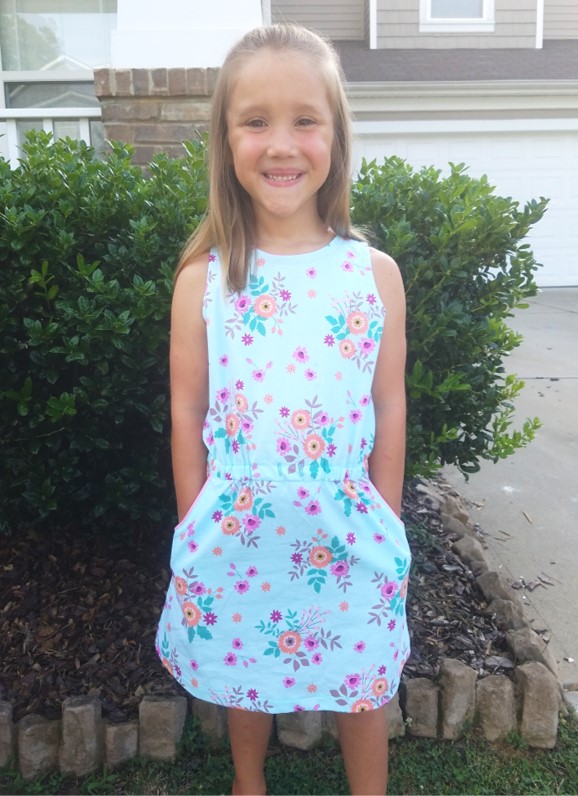 Kayla used the cap sleeve bodice for her short dress, and accented it with a cute drawstring.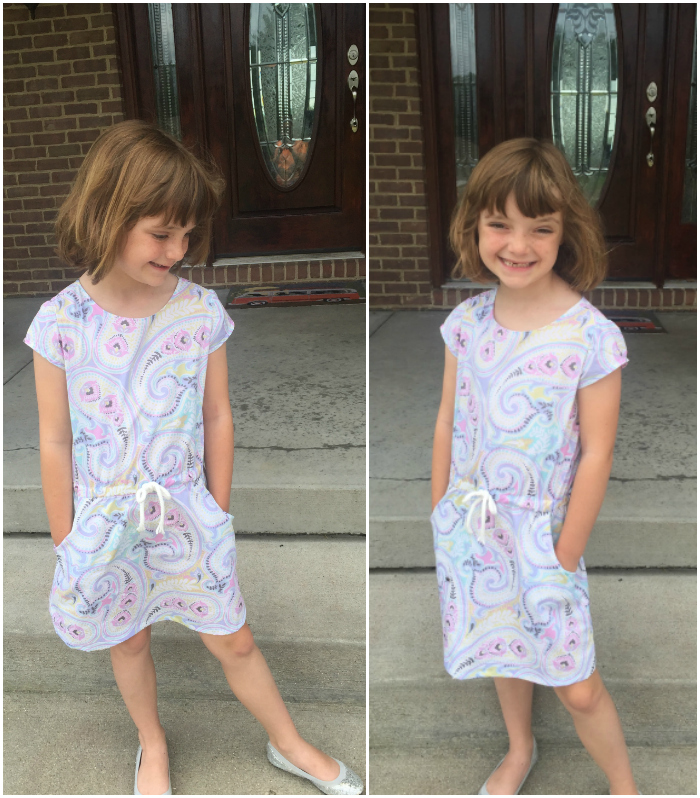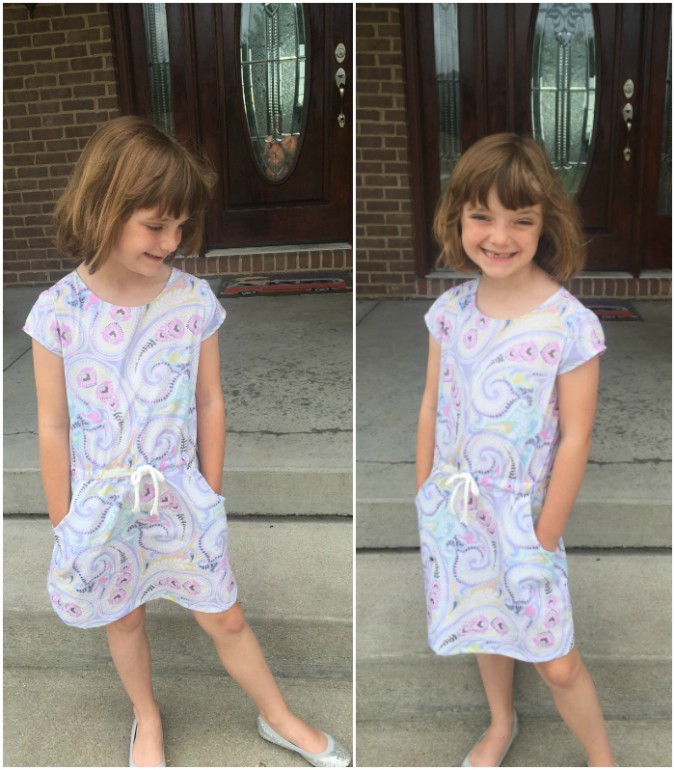 Grethel made a sleeveless jumpsuit for her little girl.  I love that print!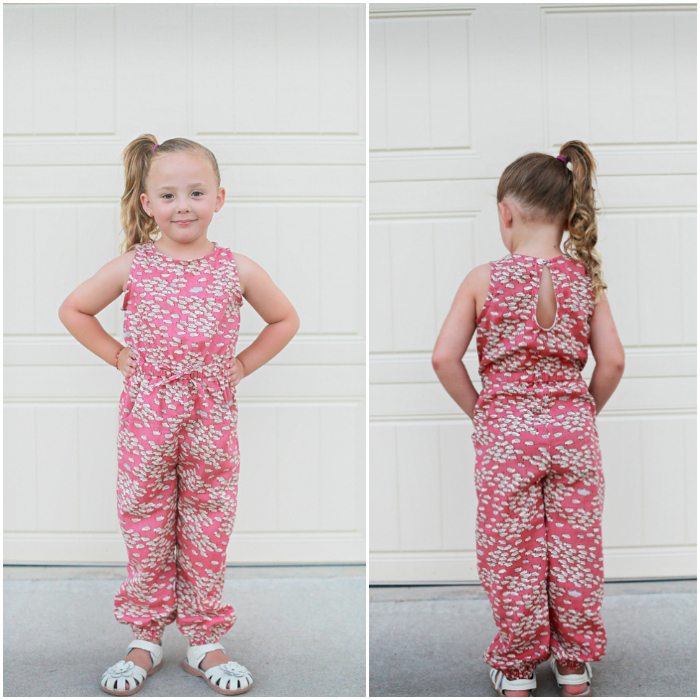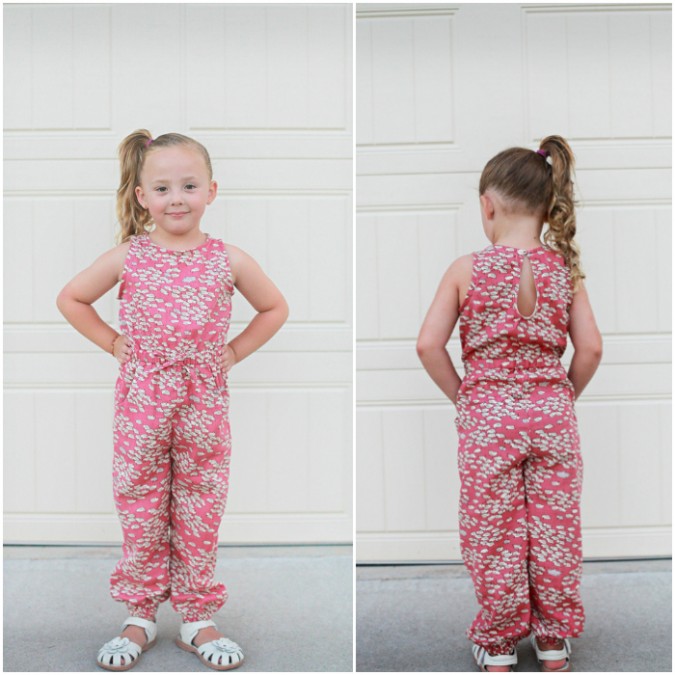 Emily used some cute printed lawn for her darling cap sleeved romper.  I just love her daughter's poses and expressions!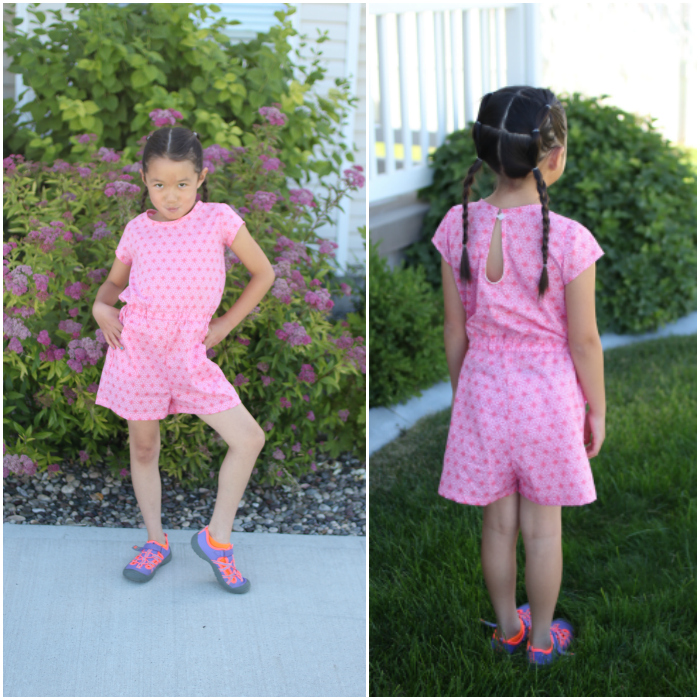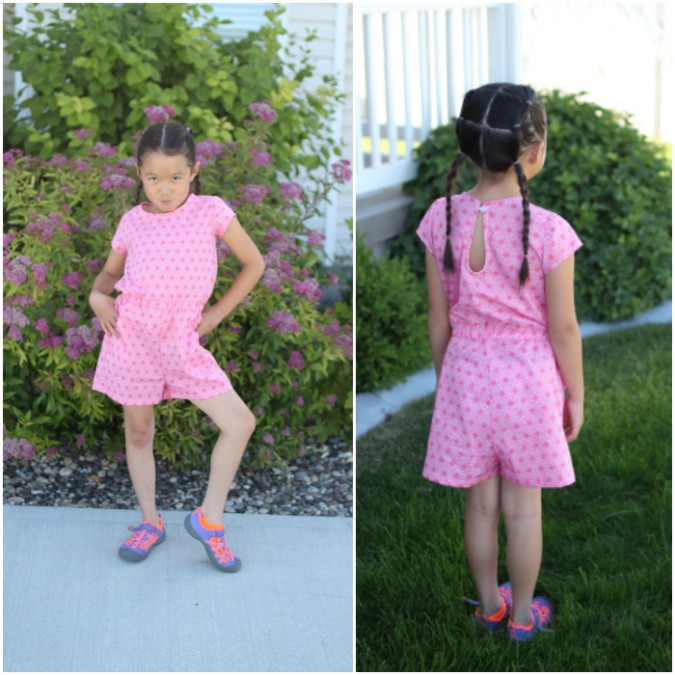 Jackie used a soft and drapey rayon for her sleeveless romper – I just love how this fabric lays with the Linville!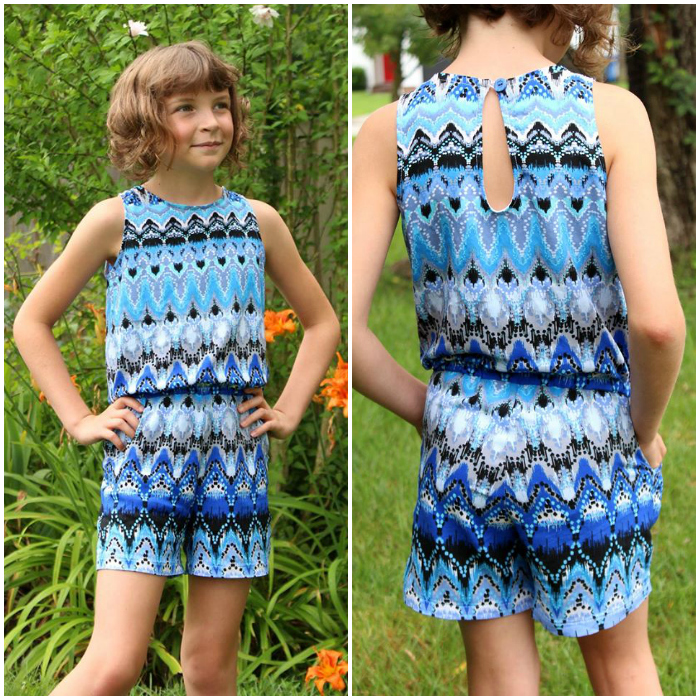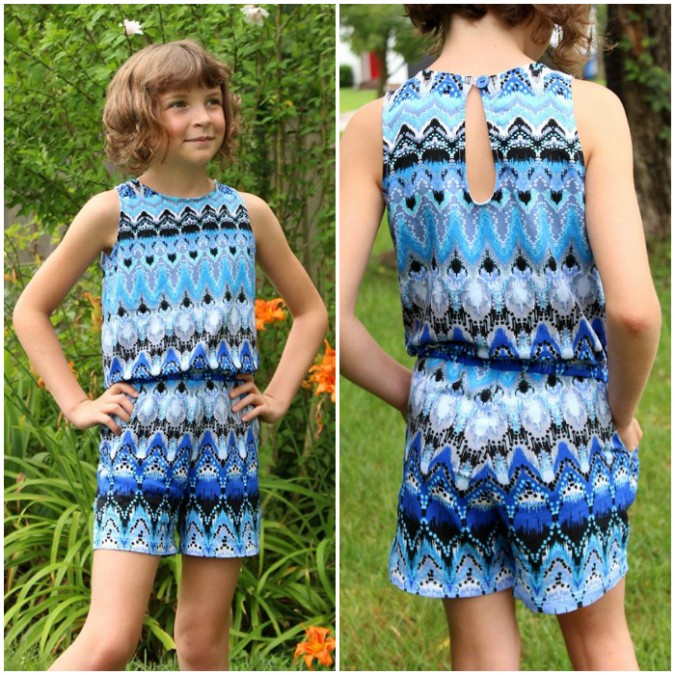 Becky used this cute floral print to make a sleeveless short dress for her daughter, so great for summer!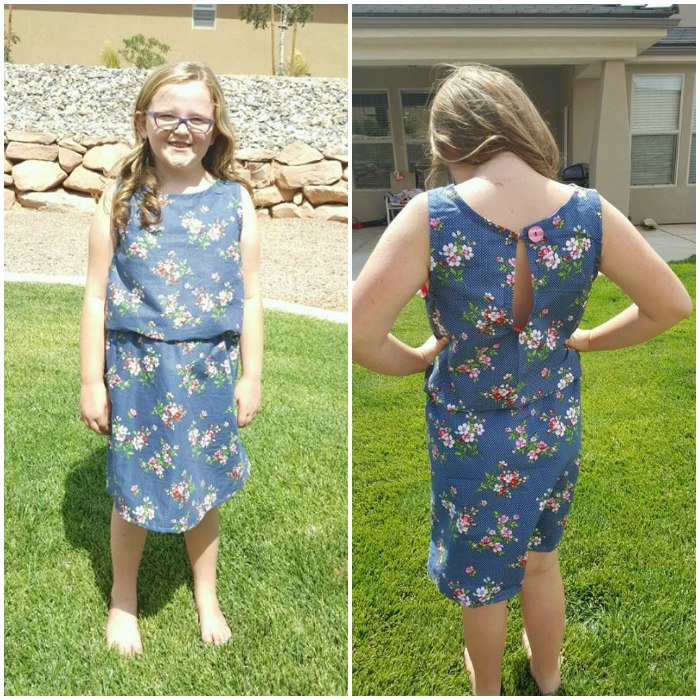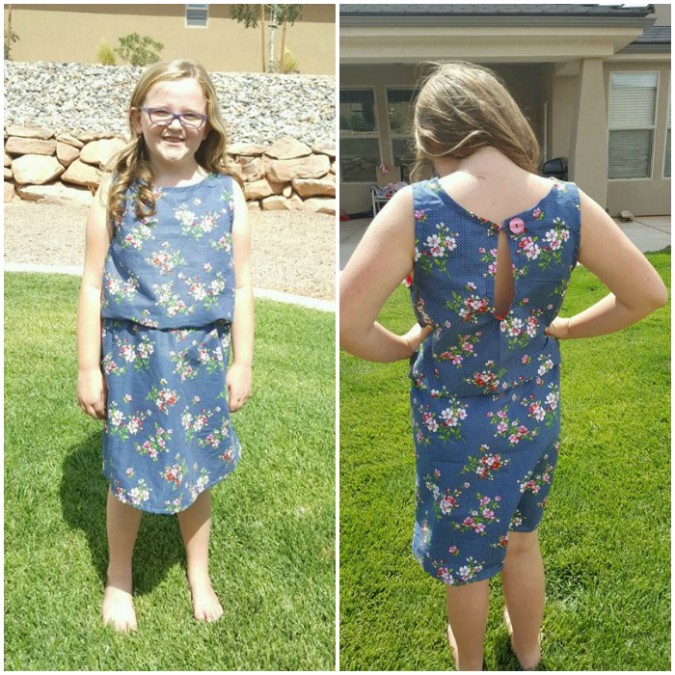 Rebecca made a cap sleeved maxi dress for her daughter from this linen-look fabric.  I love the contrast binding applied so it's visible on the outside and matching drawstring!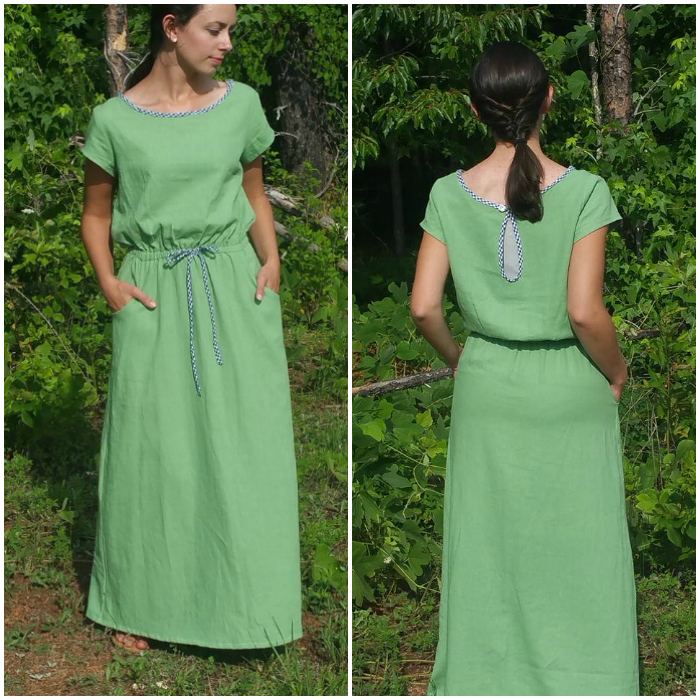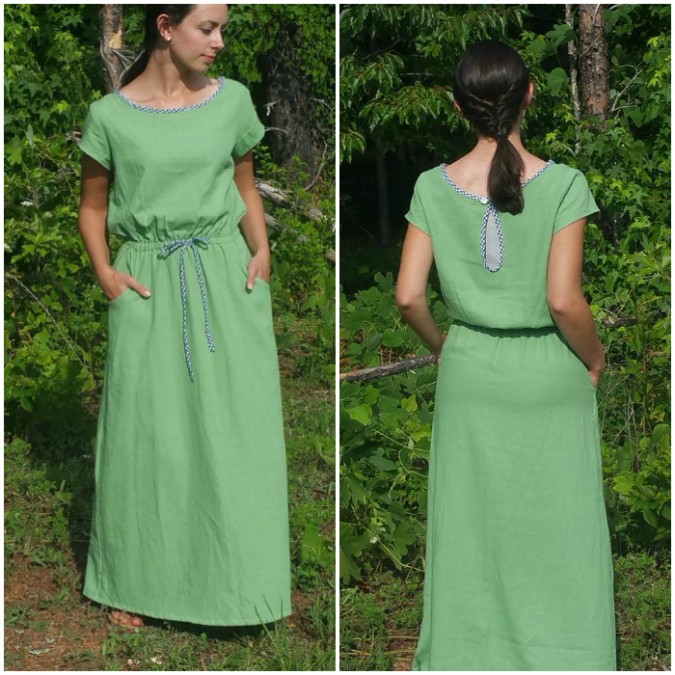 Courtney also did a fun two-tone outfit with a solid sleeveless bodice and printed maxi skirt.  I love her thin gold tie and oversized button for the perfect little accents!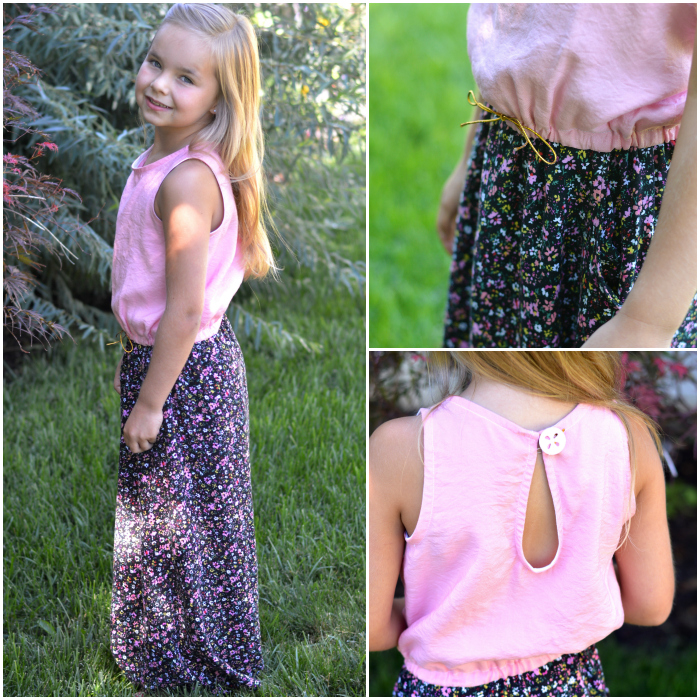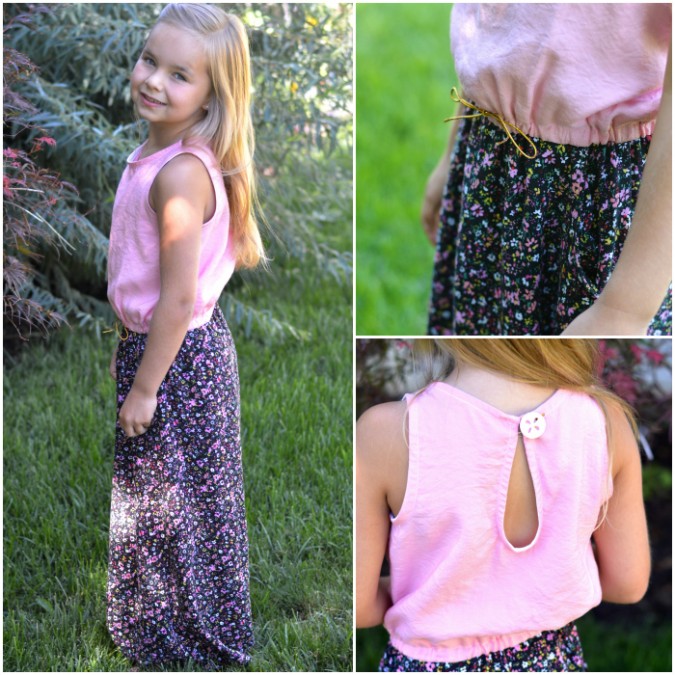 Ok, and now you need to refill your beverage and get really comfy, because Tami, Diana, and Emily went way way way above and beyond and did a full photoshoot with their collective daughters, complete with outfit changes!  I just can't even tell you how much I love all of these pictures of these sweet girls!  Looks like they had a lot of fun too!  Enjoy!