Please join me in welcoming Audrey from Skirt Fixation and her much-sought-after maternity modification tutorial! I know you're going to love this one!
---
I'm so excited to share an amazing maternity modification that can be made for any bottoms pattern with hip pockets. This means it works for the Sandbridge Skirt, the Bryce Cargos, and the Kendrick Overalls (the version with hip pockets.) It's so easy and most importantly comfortable, that I can't believe I didn't think of it a long time ago. For this post, I made a "Sandbryce Skirt" one of my favorite ways to mash up the Sandbridge Skirt and the Bryce Cargo Pants. (I have a tutorial over here if you're interested in making a fun cargo skirt too.)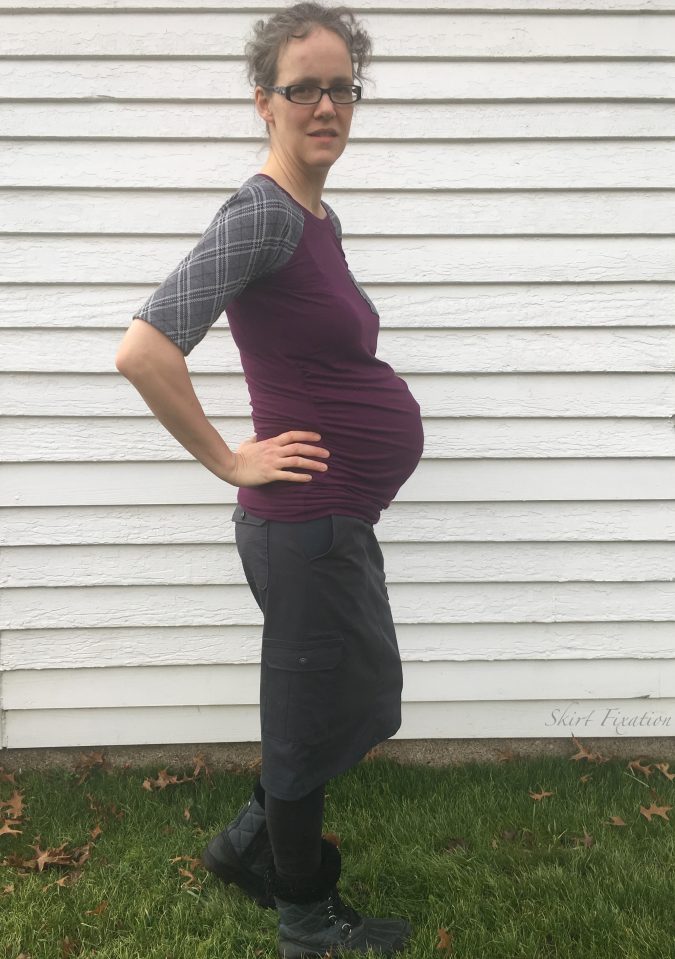 The modification begins when cutting out the pattern pieces from fabric. For the hip pocket pieces, you will need to use KNIT fabric with good stretch and recovery. You can eliminate the waistband pieces, and the zipper shield. (This garment will end up with a faux zipper fly, so you don't need a zipper either.) Wait until the garment is assembled to cut out your waistband from KNIT fabric.
During sewing, the first modification comes during the zipper construction. And basically, you're making it super EASY, because the zipper fly is mostly eliminated! Finish the curved edges of the zipper fly (if you didn't do it earlier.)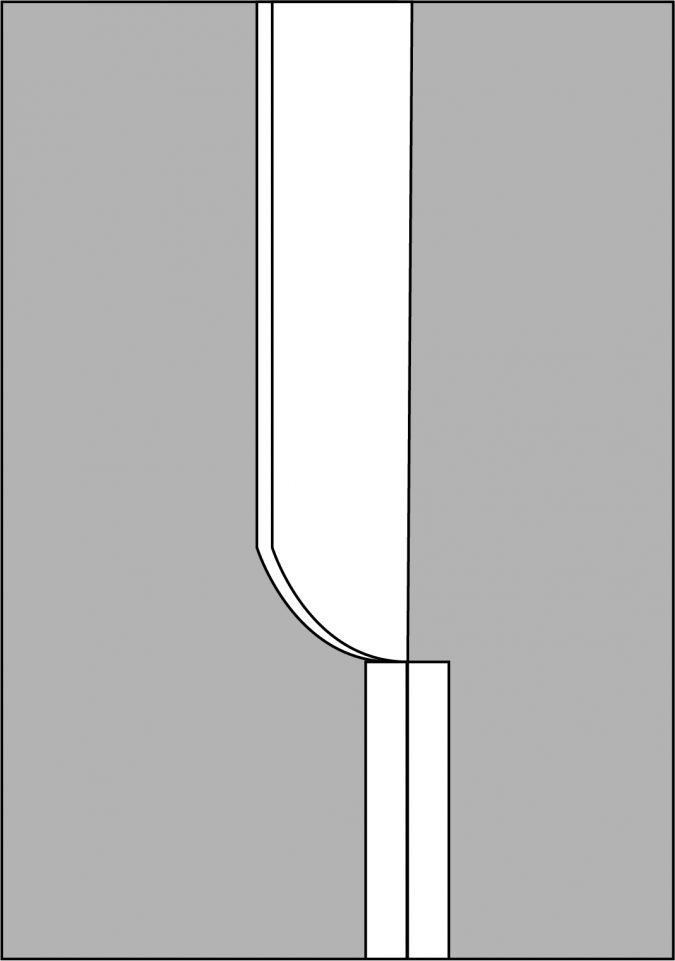 Skip all the zipper steps and fold the fly extension pieces to the left. Arrange them nice and flat on the wrong side of the fabric.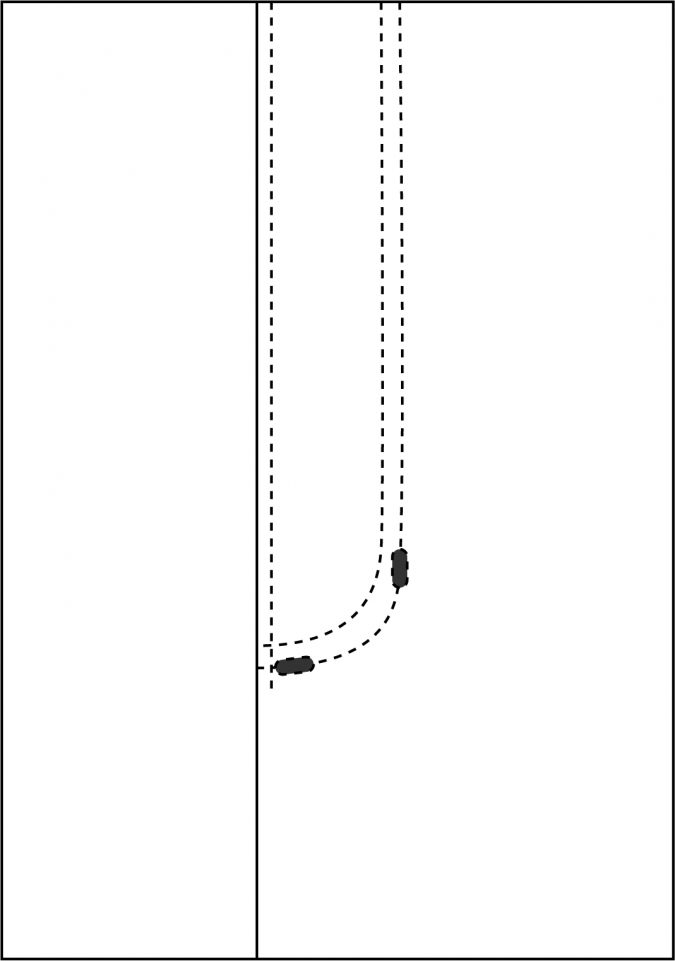 Topstitch the along the curved edge of the fly extension, one or two lines as desired. Add bartacks if desired. Topstitch along the inner edge of the fly, to just below the other curved topstitching.

If desired, you can eliminate the back darts. I never do this because (sadly) my back side shrinks during pregnancy, not expands.
When you get to the waistband construction details, you can skip all of them too! Determine if you want your garment to be over the belly, under the belly, or somewhere in-between, (this is personal preference.) I decided I wanted mine to be about 5 inches tall when finished (which is somewhere in-between, but leaning toward the under the belly side.) Measure the circumference of your garment, and cut out a KNIT rectangle with your chosen dimensions. For me, this was a 34 x 10.5 rectangle.

Fold the short sides of the rectangle together and sew with a 1/2" seam.(Since you cut the rectangle to your exact measurements, this will give your finished waistband a little bit of negative ease, so it will cling to you. You can also choose to add 1" elastic at the top of your waistband if desired.)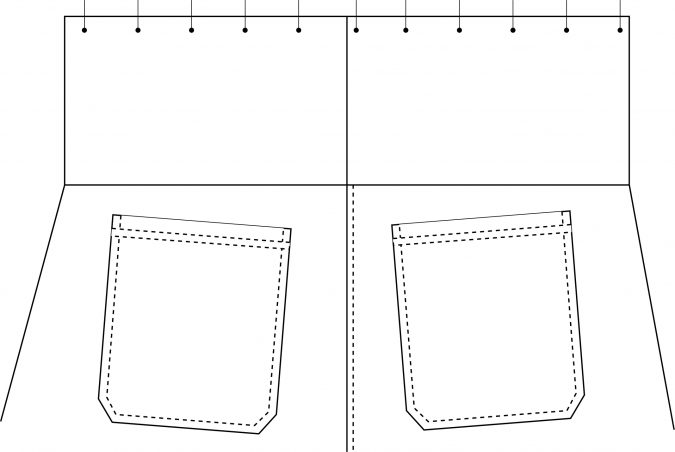 Fold the waistband in half, wrong sides together. Pin the waistband over the garment, stretching slightly to fit, lining up the raw edges. The seam in your waistband will line up with the center back seam. Sew with a 1/2" seam allowance. Flip the waistband up and wear!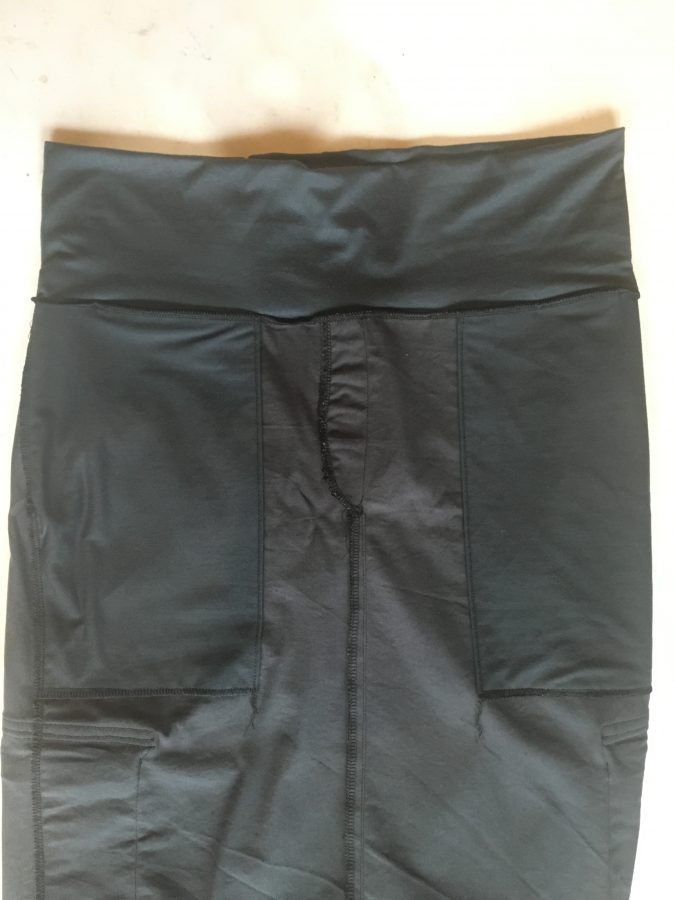 Here you can see the garment from the inside. I anticipate that this maternity skirt will take me not only through all 9 months of pregnancy, but will give very welcome support and comfort for the postpartum time too.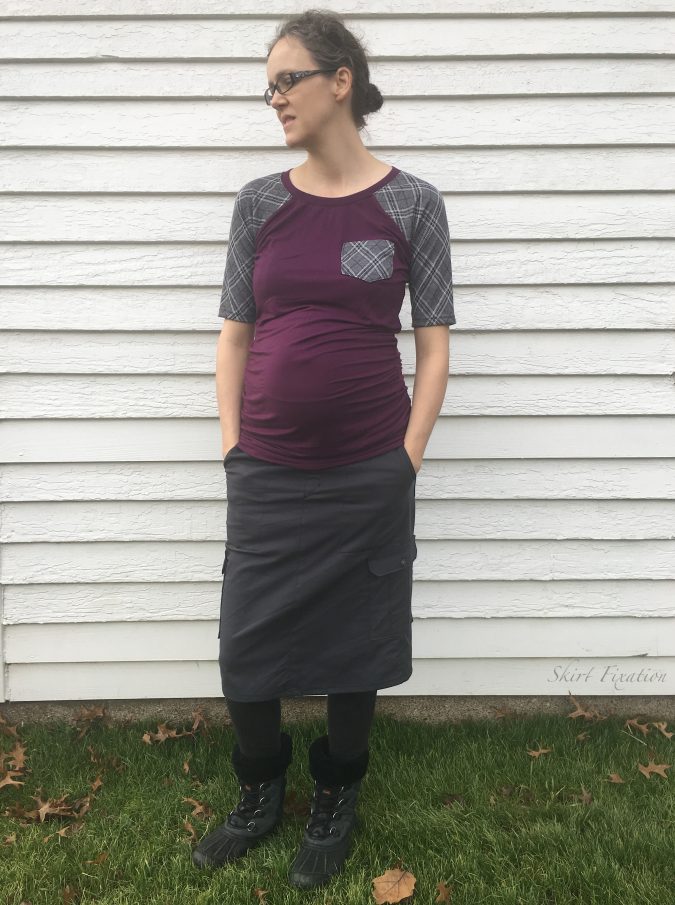 Now of course you can't wear bottoms without a top, so I made myself a Lane Raglan (using the maternity tutorial) except I added the bottom band.  I've made it without too, but am really liking how this version tucks in under my belly.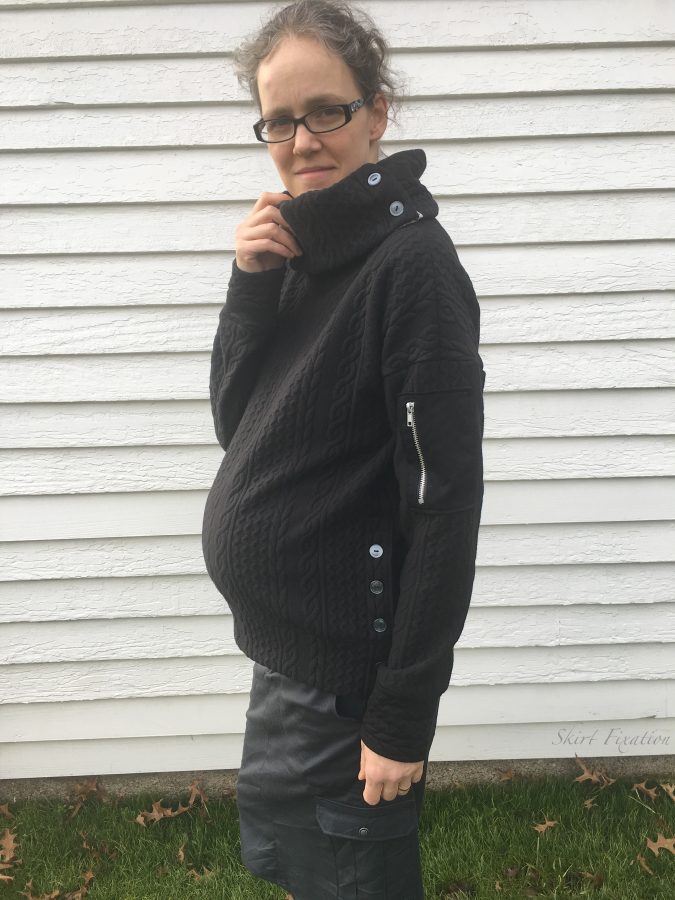 And I just HAD to make a Brunswick Pullover and include the button cowl tutorial.  Adrianna assured me that the Brunswick would work well with a baby bump, and at 30 weeks, I can still get the sides buttoned.  If I need more room in the final few weeks, I will unbutton the sides and have plenty of room.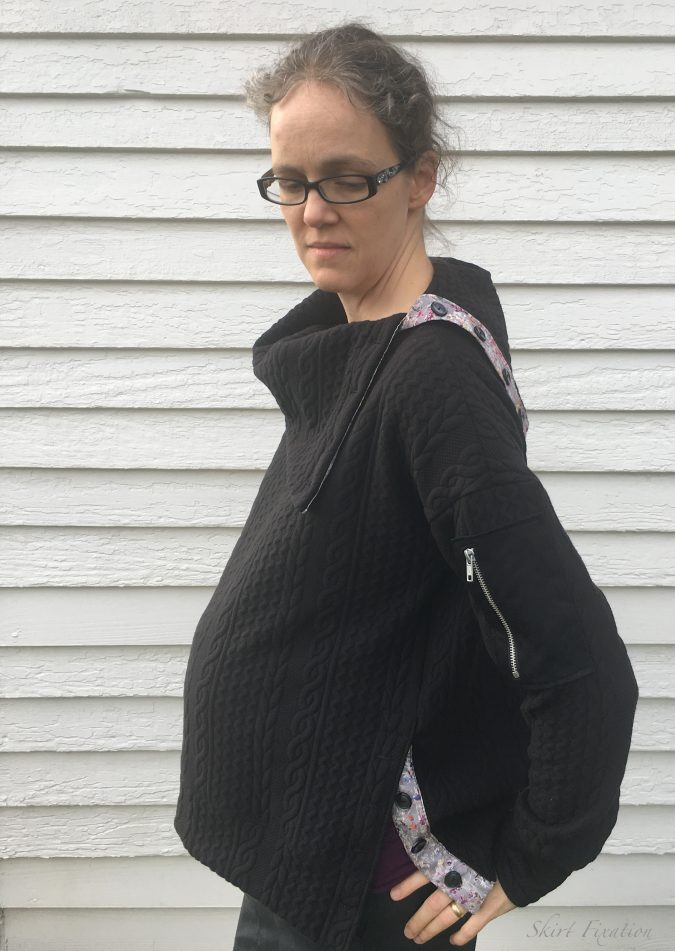 I would like to make one note about this maternity bottoms hack. I have found (through constant wearing!) that if the garment is worn quite low, the pockets tend to pull open away from the body as the knit pocket stretches. It doesn't bother me enough to stop wearing my skirt (every. single. day.) but I did want to make that note.

And finally, I had fun making a list of Hey June Patterns and which ones work for each trimester during pregnancy and postpartum and are nursing friendly.  You can see that over on my Skirt Fixation blog.  Thank you again for having me, Hey June patterns are my absolute favorite for all seasons and both pregnancy and non-pregnancy wear!
---
Wow, Audrey! As usual I'm blown away and don't even know where to start. I know so many people are going to love this tutorial to make any bottoms maternity-friendly! But also that Lane and Brunswick! How do you have the energy to make so many amazing and wearable garments? I'm always so impressed. Thank you so much for guest posting and for the round up of maternity and breast feeding friendly HJ patterns!