Sara from The Sara Project is definitely one of my sewist style icons, and I know I'm not the only one who feels that way! She has such great taste and always picks the perfect fabric and pattern pairings. Her pinstripe denim Kendrick Overalls are no different!

---
Hey everyone! My name is Sara, blogger and sewist behind The Sara Project, and I'm so excited to be here with my first guest post on the Hey June blog. I love Adrianna and everything she creates. Last year I got to spend a weekend with her during a little sewing meet-up in Denver, and basically she's the best. I wish I could see her more often!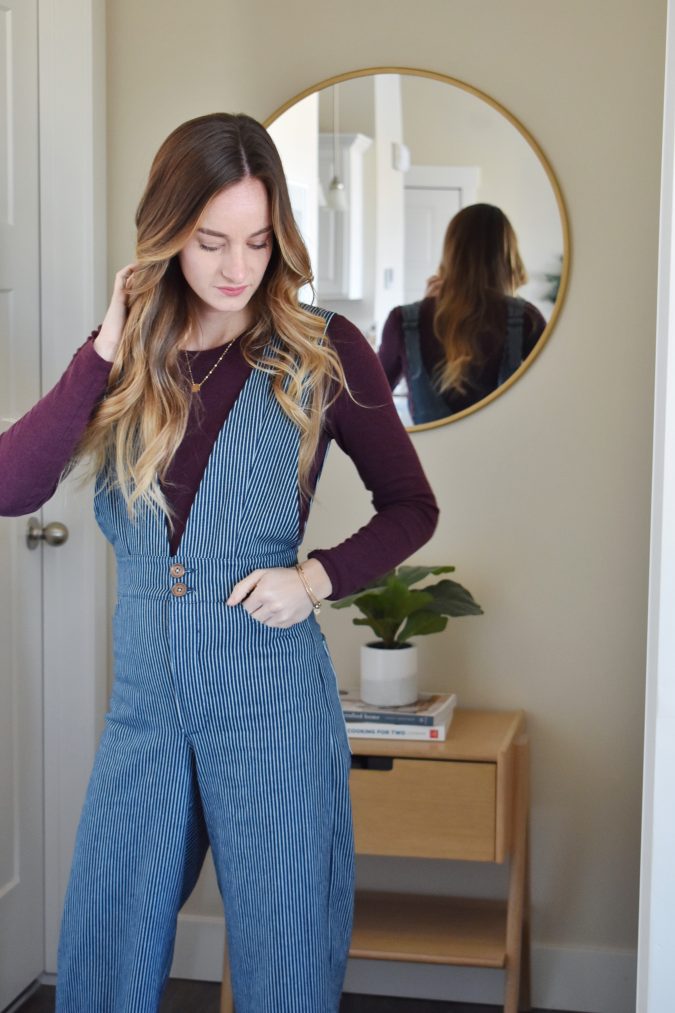 I decided to sew up one of Adrianna's newest patterns, the Kendrick Overalls, for my post today. I've been loving all the overalls and jumpsuits lately, and I've sewn a lot of them! I love the uniqueness of the Kendrick Overalls with the bibless straps. This is so on trend right now, and super versatile for every season. I'm planning to pair a white t-shirt and sandals with them for summer.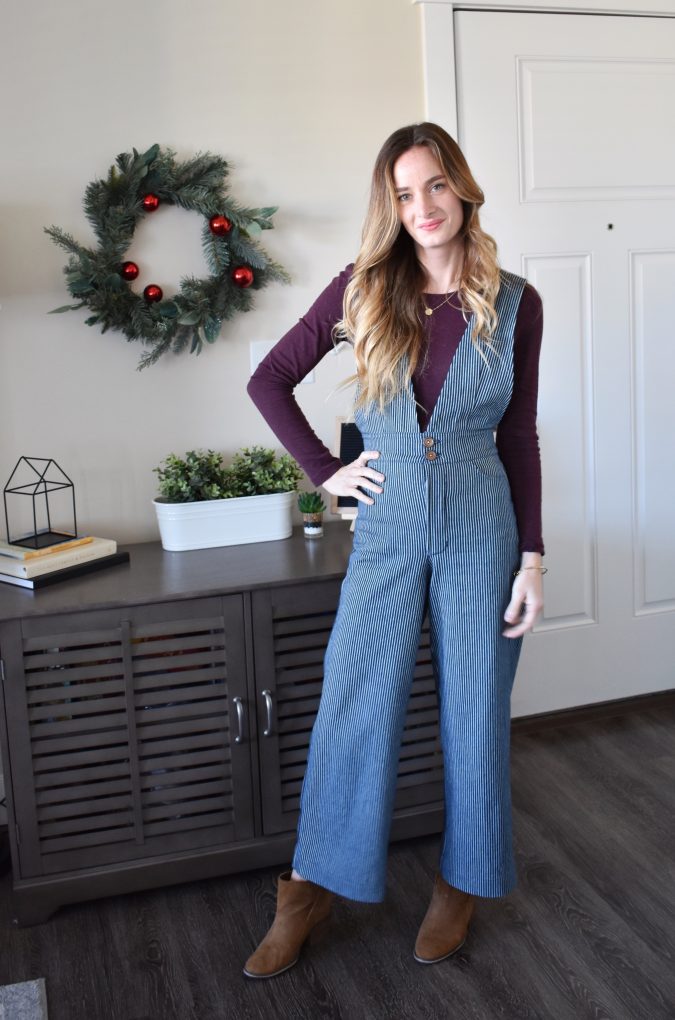 I chose to sew mine up in a really fun 100% cotton pinstripe denim I picked up from Measure Fabric. I love the pattern play the stripes add to the project! I have a lot of solid t-shirts and turtlenecks that pair really well with my new overalls, and the stripes make them feel a little extra. Also, PSA: My long sleeve shirt is from target for $10. Do yourself a favor and go buy all the colors. The fit is perfect for layering and it's so comfy.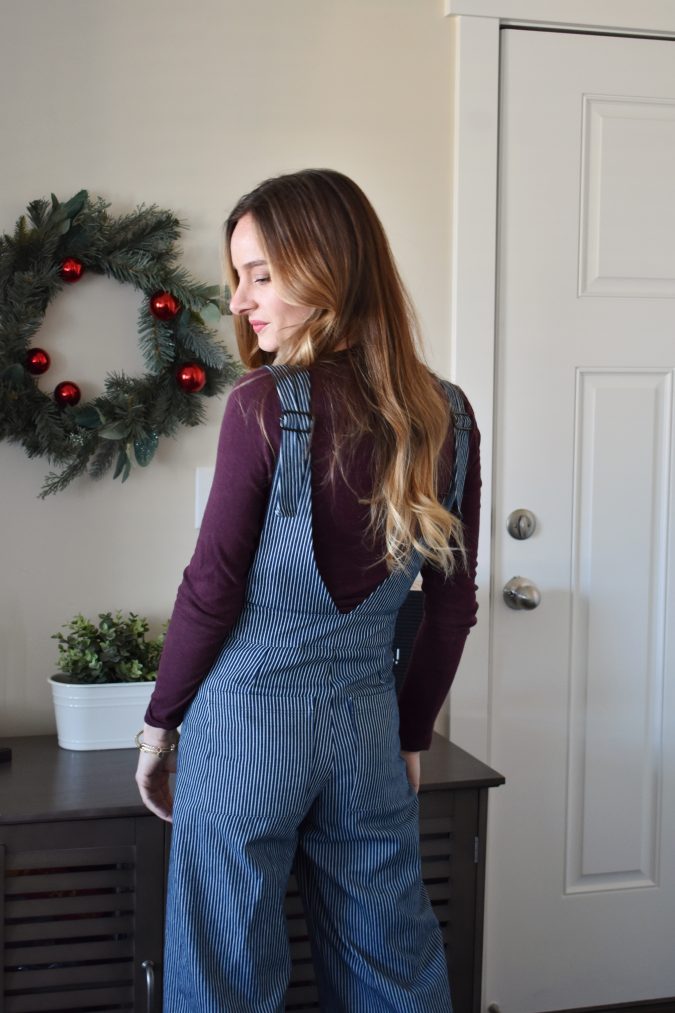 If you know me, you know I almost NEVER make a muslin. I didn't muslin these and they turned out really great. I think I could have played around with the upper leg fit a bit more, and I had a little trouble getting the fly just right. I sewed up a size 4 in the waist and a size 2 everywhere else. I ended up needing to take in the side seams and waistband a bit to get just the right fit. I also needed to slightly take in the back straps to fit in their designated spots on the waistband piece after having taken in the waist. I also shortened the front straps a bit as well. The instructions were very clear and easy to understand. Adrianna always does a great job of this! I really enjoyed working on this project.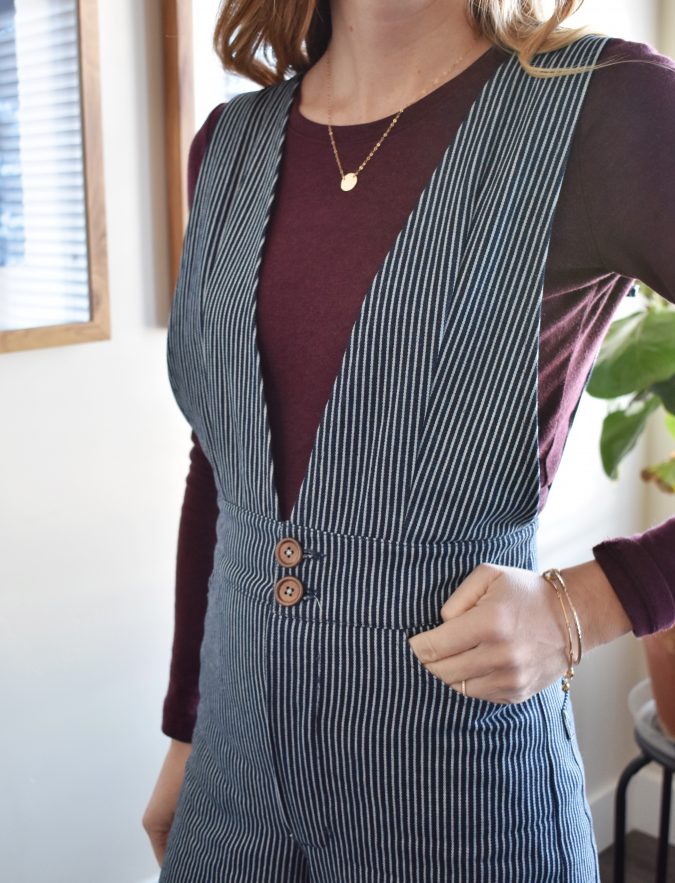 I really love how my Kendrick Overalls turned out and I can't wait to try all the different ways I can style them throughout the year. If you're looking for a fun spin on the overall trend, this is it! Thanks for reading along and thanks for having me Adrianna! Happy sewing!

If you would like to see more of The Sara Project, you can follow along on Instagram!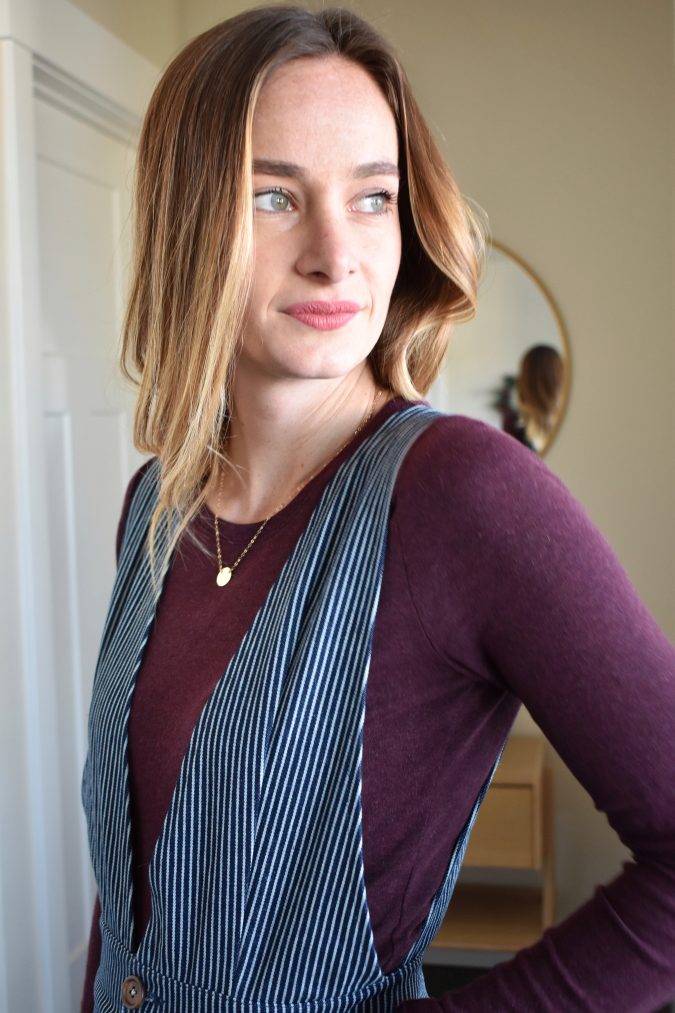 ---
These are just so gorgeous, Sara! I love how you styled them here, and I love your plans for translating them into a warm weather garment too! Thank you so much for sharing your Kendricks with us!