I had the privilege of sewing up the Soleil Dress from Selvage Designs this week and spoiler alert: I loved it!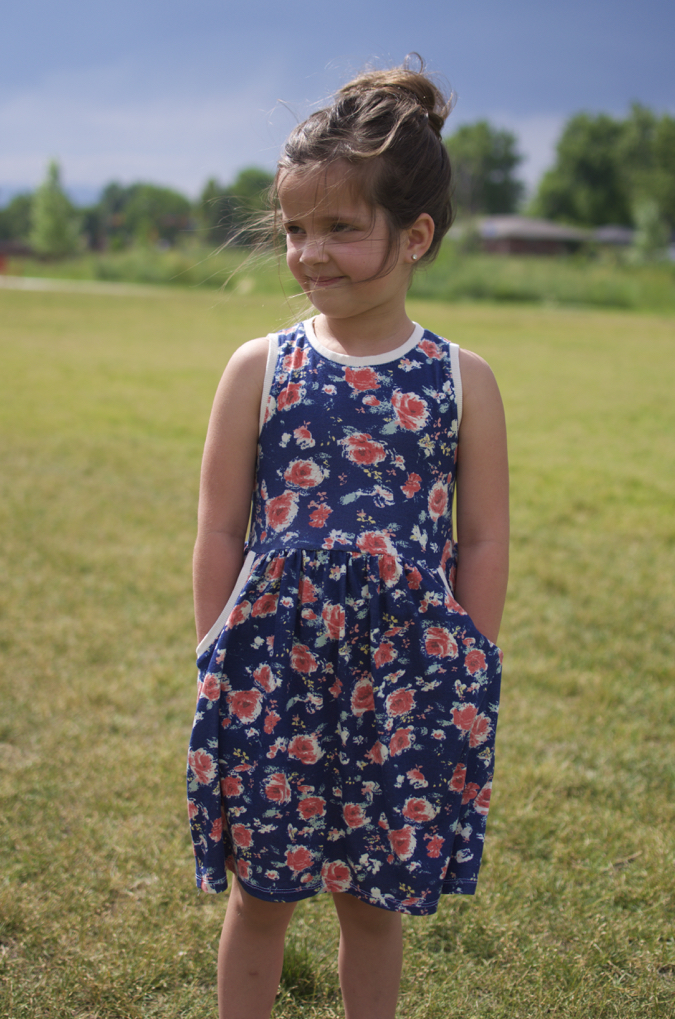 I just can't think of a better knit sundress for girls.  It has the cutest shape, perfect for just about any occasion, and has just enough detail to make it interesting without being fussy.  My girls love anything they can just throw on and go and this fits the bill.  And did I mention POCKETS???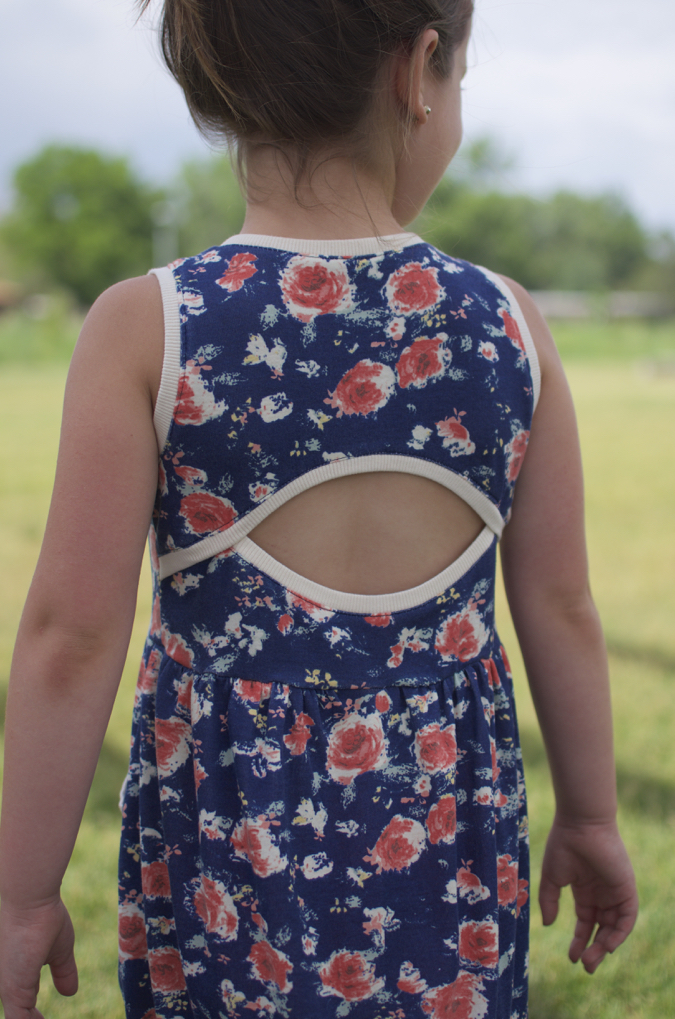 Plus I'm not gonna lie, I love sewing ribbing.  Something about stretching that stuff while you're sewing is just so satisfying to me.  It's like sewing therapy.  And how cute is it as a contrast on that open back?  (SO cute, that's how)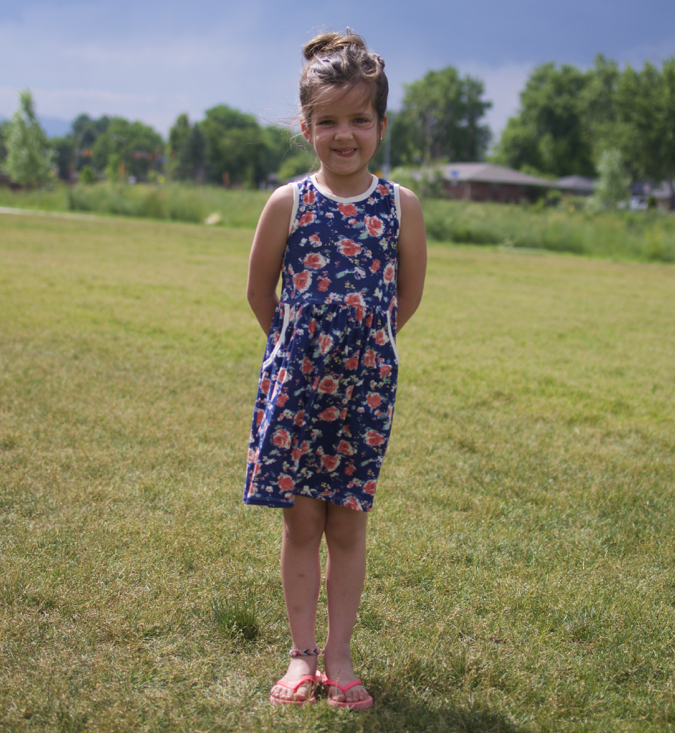 This is a size 6 on my girl who's on the verge of moving into size 7.  I knew it would fit perfectly/be ever so slightly small, but I figured that's ok.  We live in seasons now and she won't wear it after a couple months anyway.  Then it goes in the pile for lucky girl #3!  Now that I've broken the Soleil seal there'll be a lot more of these anyway.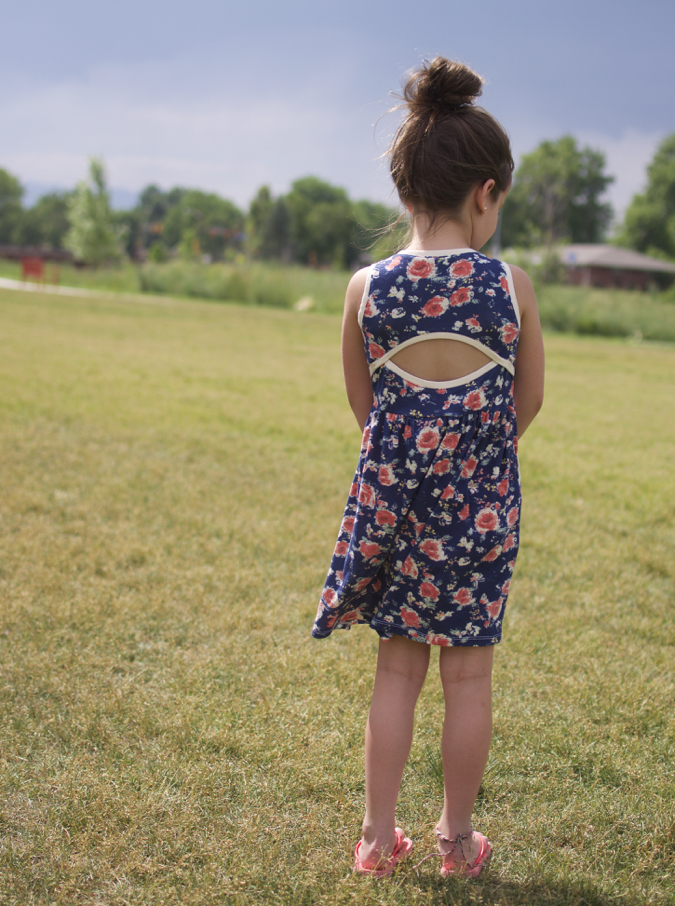 Lauren Dahl is the designer behind Selvage Designs and the creator of Pattern Workshop, so you just know you're getting a fabulous pattern from her.  Her pattern, notes, and instructions are always super professional.  Add that to the 12 year size range and wearability of this dress and you're getting a major deal with this pattern!
Have you made the Soleil and loved it too?  I'd love to see your versions!  If you don't have the pattern yet, you can get it here.
{{Post contains affiliate links.  I received this pattern for free but all opinions are my own.}}