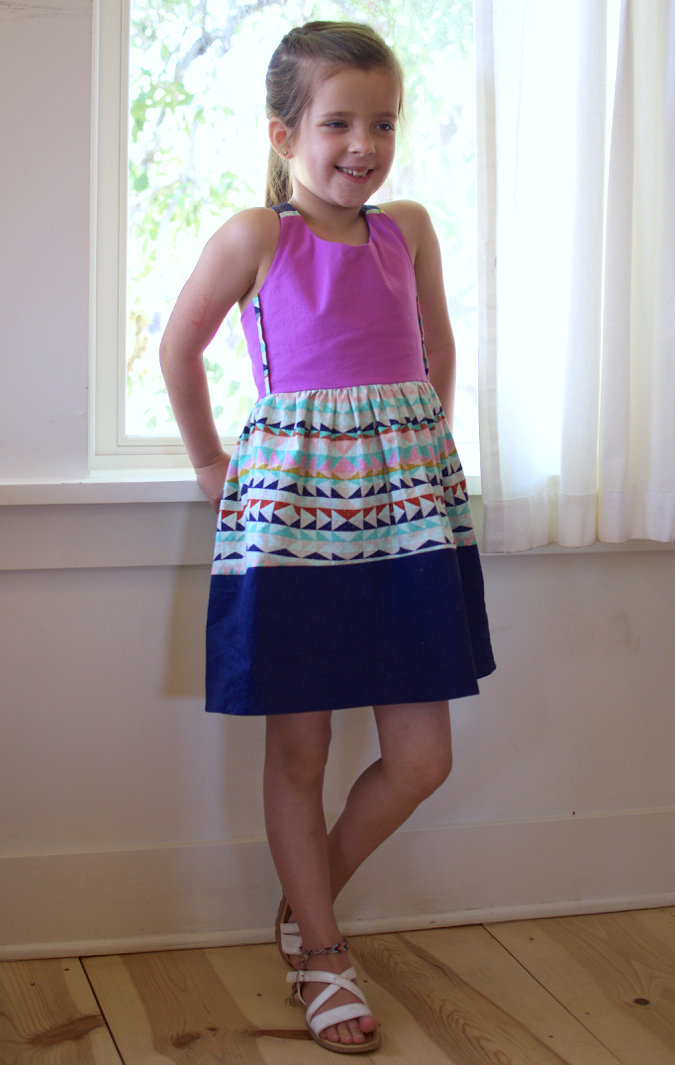 The Sew What Club is here!  I'm so excited to share the details of this fun new community for sewing and pdf patterns.
Sew What Club is a fun new way to get the newest patterns from your favorite designers right in your inbox every month, patterns that you can't get anywhere else. It is a fantastic group of designers, some of which have been designing patterns for years and others are great bloggers who have never shared their patterns before!
Choose from womens patterns or kids patterns or both! There is a super affordable low monthly price or a discounted annual price. Every month with the children's patterns option you will be sent two downloadable PDF patterns, one on the first of the month and one on the fifteenth. They will be from Kelly Crawford of Sewing In No Mans Land and from a featured guest designer (like myself or one of the fantastic women at the websites above). If you decide you want to focus on sewing for yourself this year and choose the women's subscription, each month you will be sent an exclusive women's pattern created by either Kelly or one of the guest designers (sizing information is available on the website).
Along with the monthly patterns, members will receive additional sewing project patterns in their monthly member newsletter. You will also be able to participate in the monthly social media events with really great prizes from fabric, pattern and crafting companies, all just for sewing up that months pattern and sharing your creation on your favorite media site (blog, IG, FB, Twitter etc). You can find all the detailed information on the Sew What Club website.
And to celebrate the launch of the club through the first week membership rates will be on special discount!!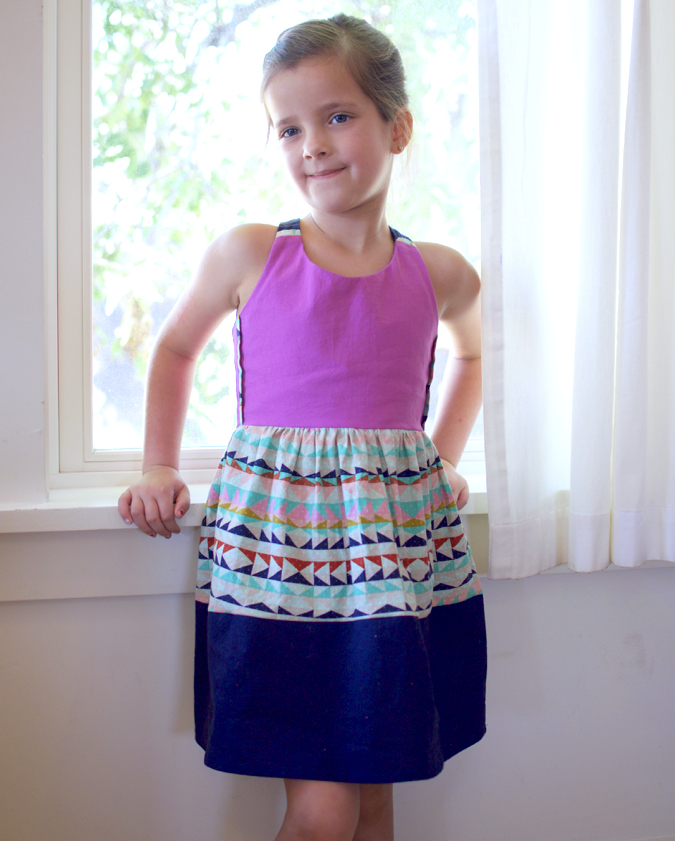 The Annecy Dress is just one of the patterns members will receive this month as part of their monthly memberships.  I got to sew it up this week and it's an instant favorite.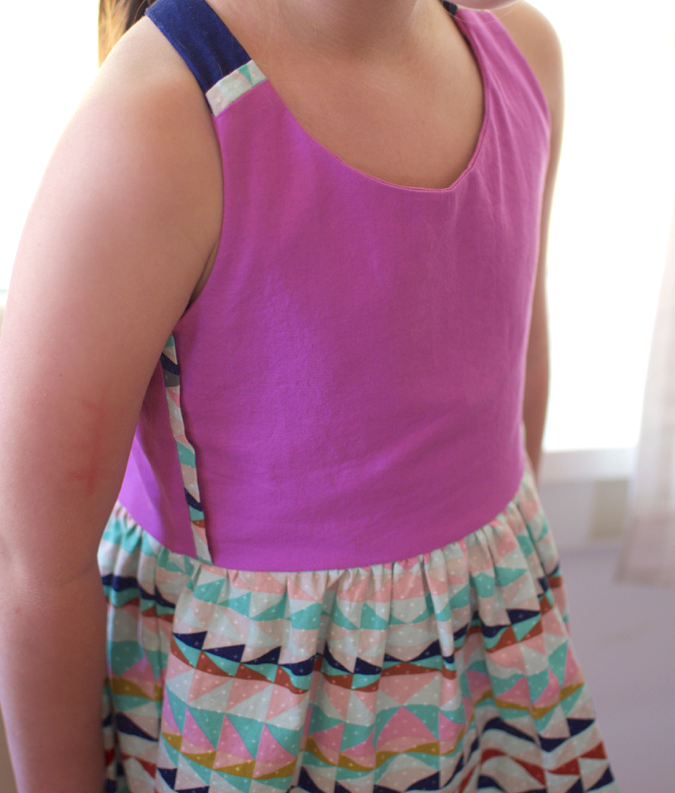 The Annecy has the cutest shape, with the fitted bodice, crossed straps, bodice trim, and a slight tulip skirt.  The options for mixing and matching contrasting fabrics are endless on this one too, which is always fun for sewists.  You can make it up a bunch of times and it'll never be the same!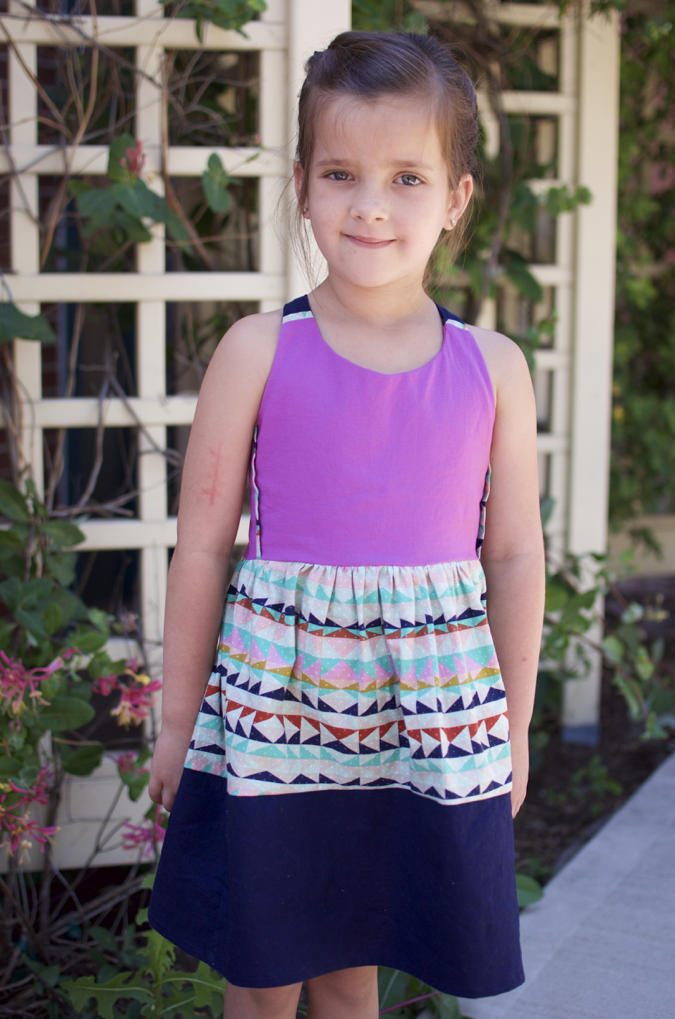 I got my fabrics from Fancy Tiger here in Denver and had so much fun picking out contrasting colors for that Cotton + Steel print and deciding where they would be on the dress.  That lilac bodice does come pretty close to approaching purple in some lights, and for that I apologize.  But the whole package is just so darn cute we're learning to live with it.  I'm not advocating that you become complacent in your purple-hating, but sometimes concessions must be made.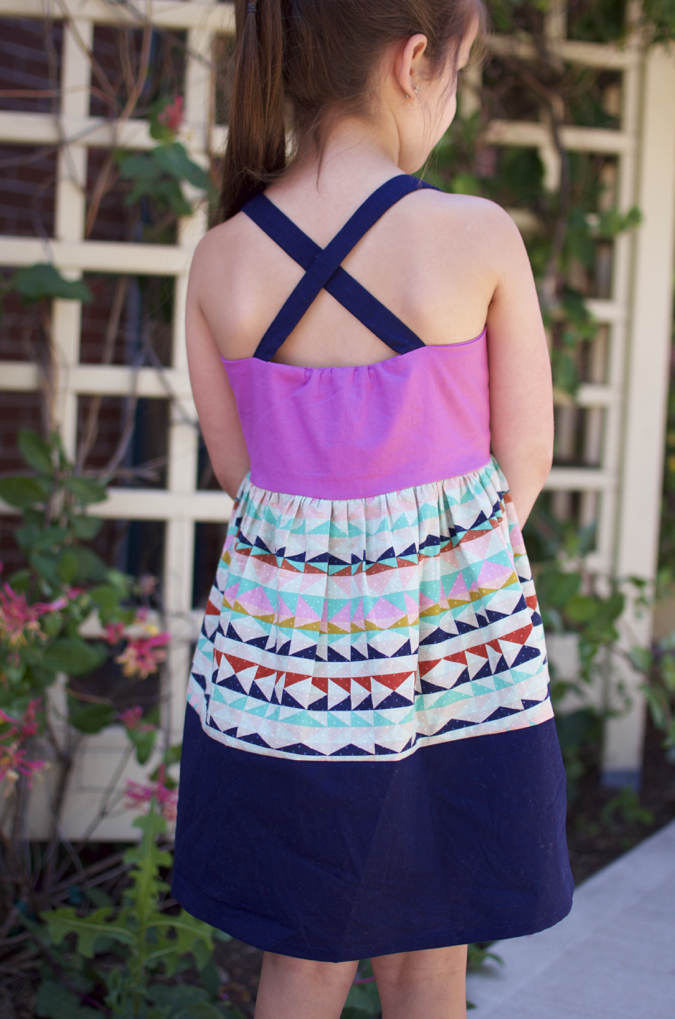 So what are you waiting for?  Go sign up for the Sew What Club today to get this and other great patterns in your inbox.  The cost of monthly membership is lower than most sewing patterns, so it's kinda a no brainer.  Just a bit of math – if you sign up for the childrens patterns at $9/month, you're really getting two patterns for 4.50 each!   And at only $7/month, the women's monthly subscription is a fantastic deal.  My women's patterns never drop below $7 outside of Black Friday!  And those are just the prices for signing up for one month!  If you sign up for the full year, you get two childrens patterns for $6.25 or one women's pattern for only $5!   After the month is up, these patterns will only be available to buy a la carte at much higher rates, so be sure to grab them now!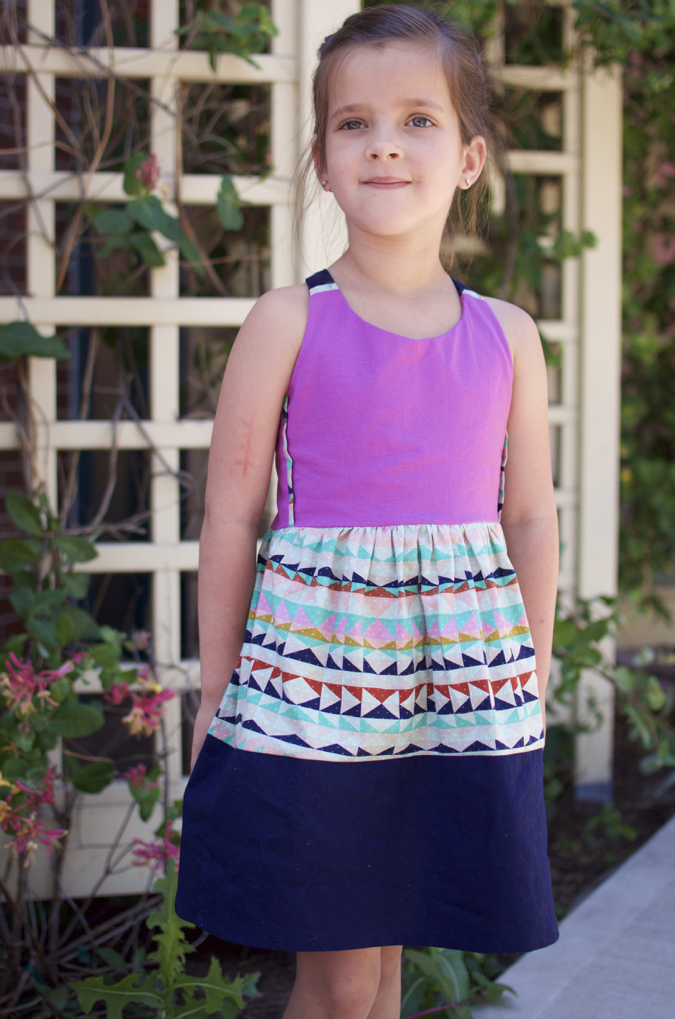 And stay tuned for a Hey June pattern for women coming to the Sew What Club this September!