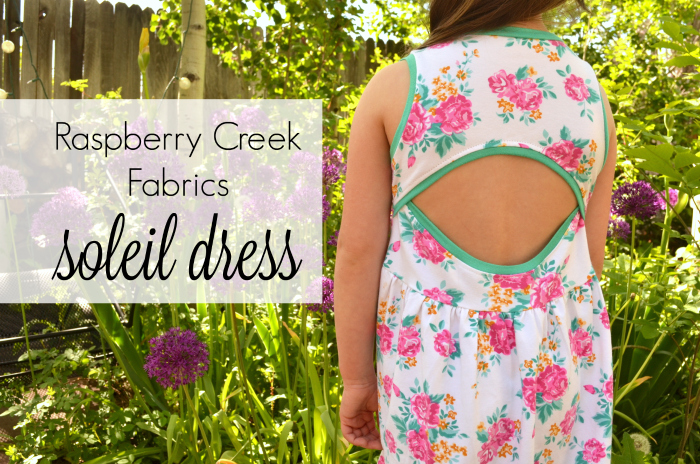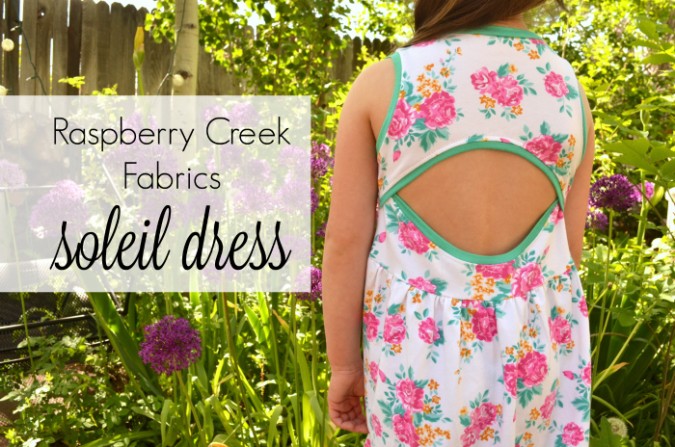 I've got a cute and summery Soleil Dress coming at you today!  This is one of my all time favorite sewing patterns because it checks all the boxes – easy to sew, easy to wear, and ridiculously adorable.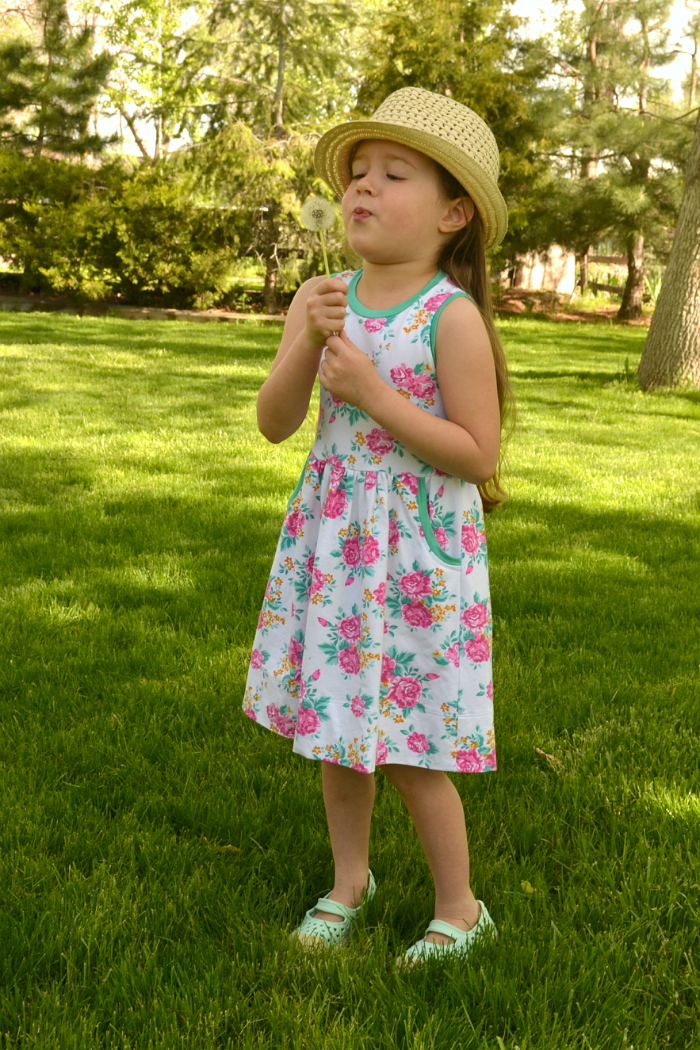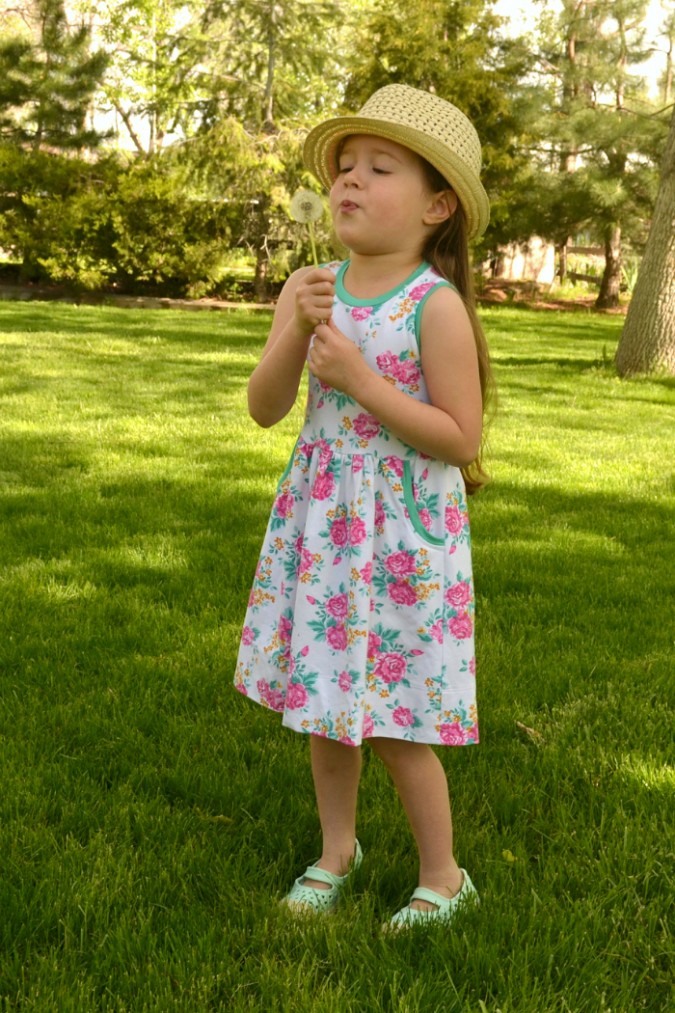 I made one for my older daughter last summer and she wore it every other day, no exaggeration.  We got compliments everywhere we went.  There's just something about that open back feature that slays me with cuteness.  A perfect gathered skirt and accented pockets never hurt either.  I cut the hem 3″ longer than the pattern stated for this one and did a nice thick hem because I wanted to.  I knew from the pattern measurements that it would be a bit big for her around the waist, so I figure if I get motivated I can probably let it out for next summer.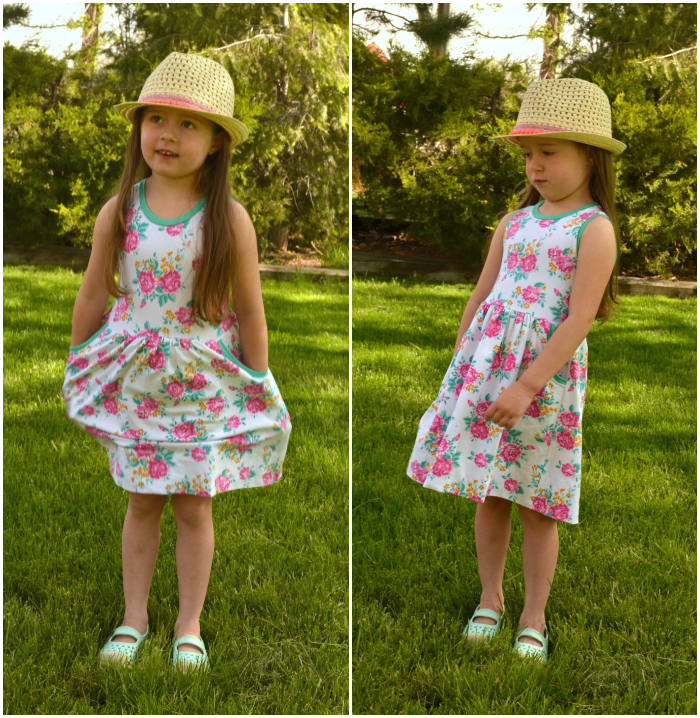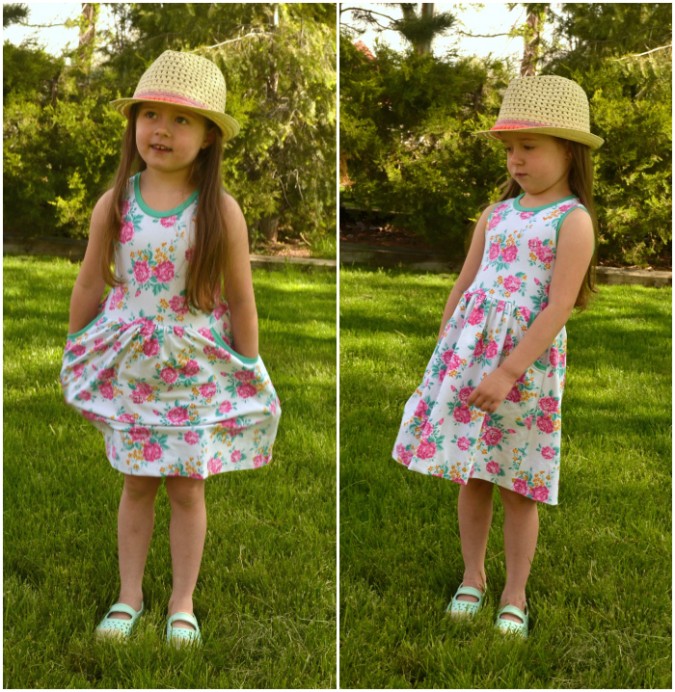 Lil miss "I'm four but just now getting into the terrible twos" was not having it for these pictures.  This is the best I've got.  You're killing me smalls.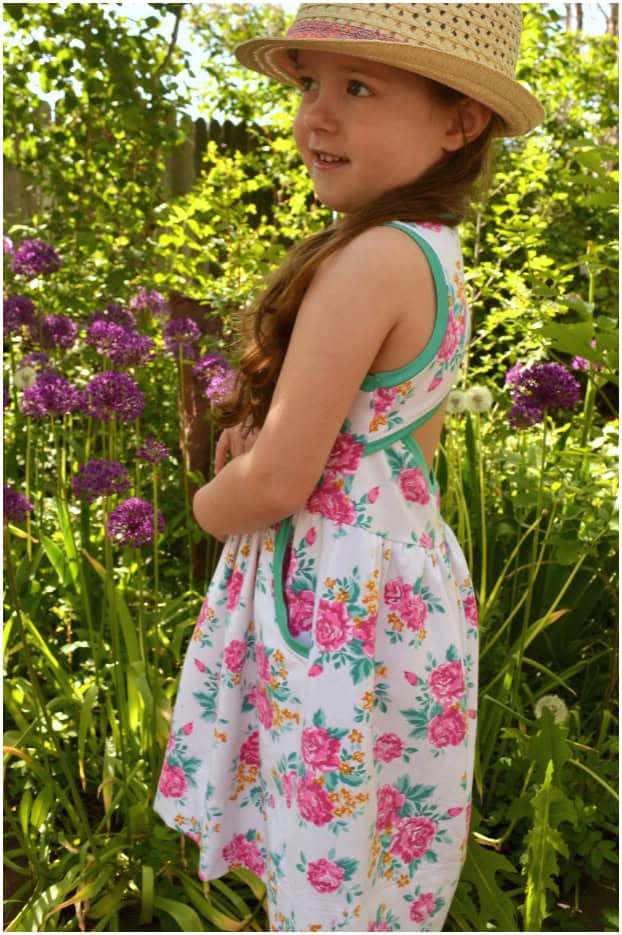 Of course this gorgeous fabric is from the new club line of knits from Raspberry Creek Fabrics!  I can't speak highly enough about the club knits.  Great weight, vibrant colors, beautiful quality, cute designs, and super price!  There's a whole line of florals, stripes, geometrics, and polka dots that all coordinate.   Just go buy some, ok?  You can thank me later.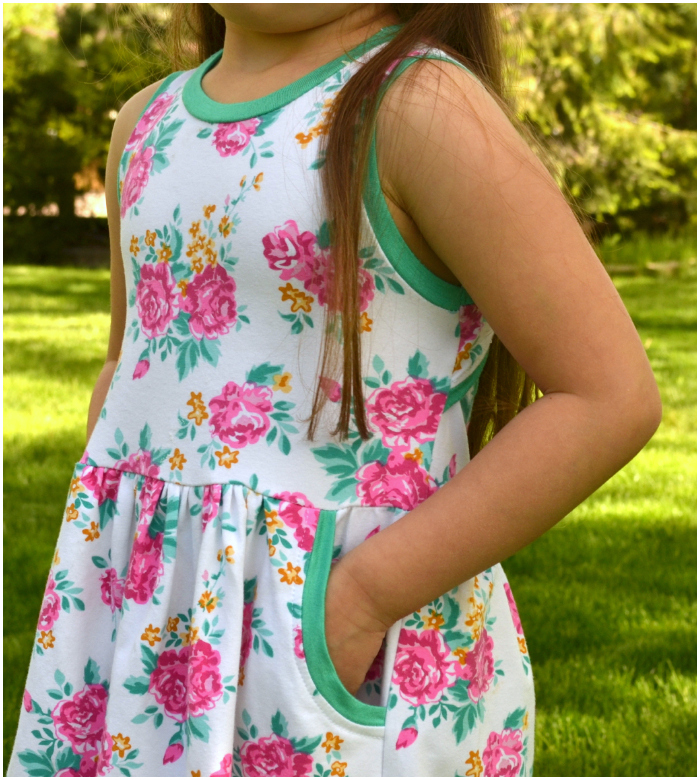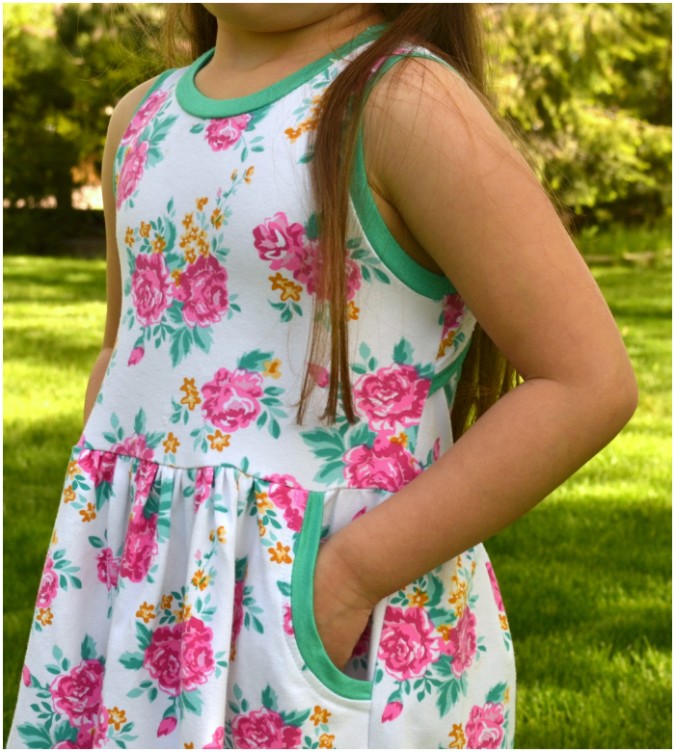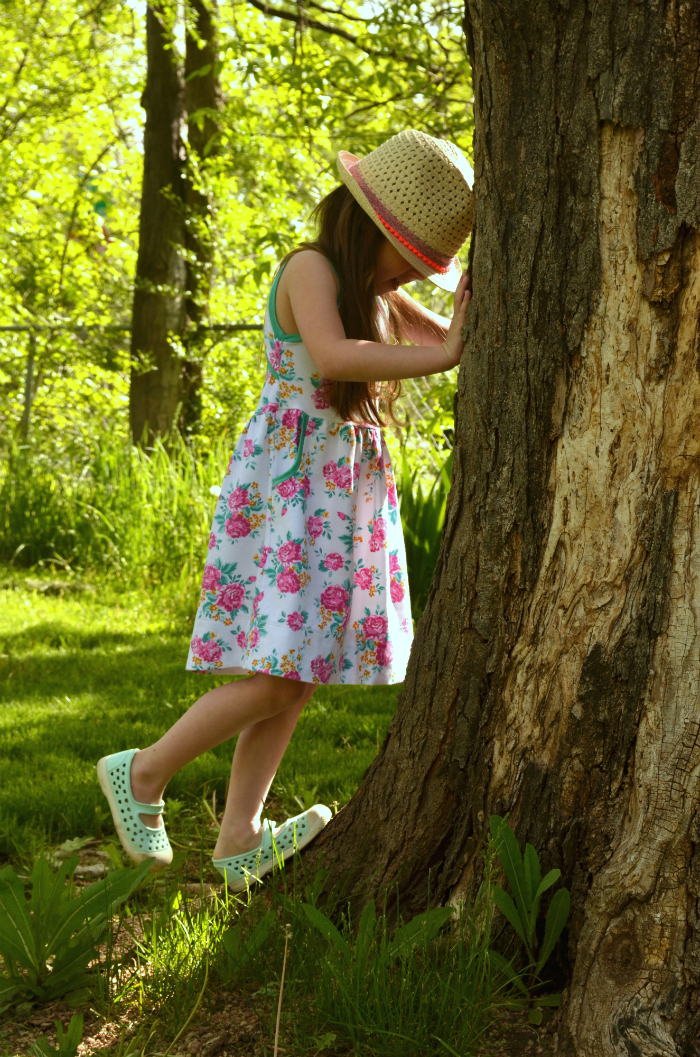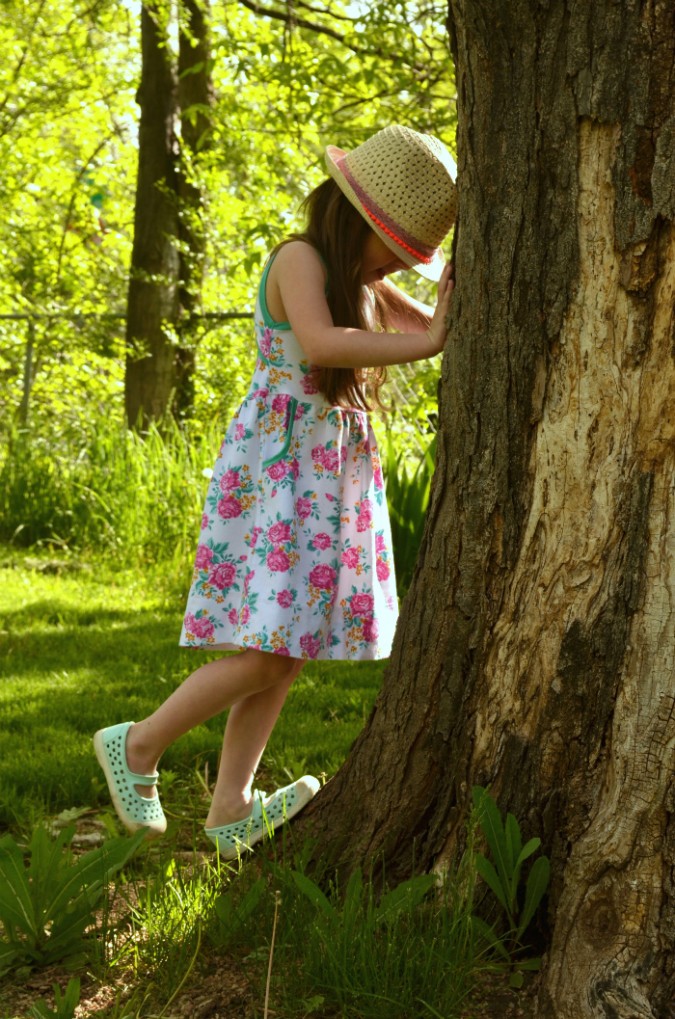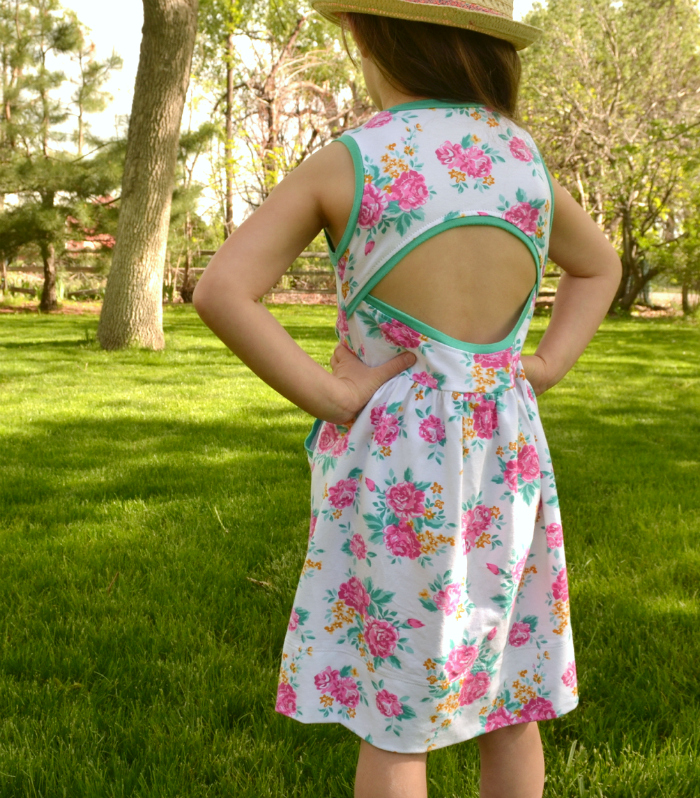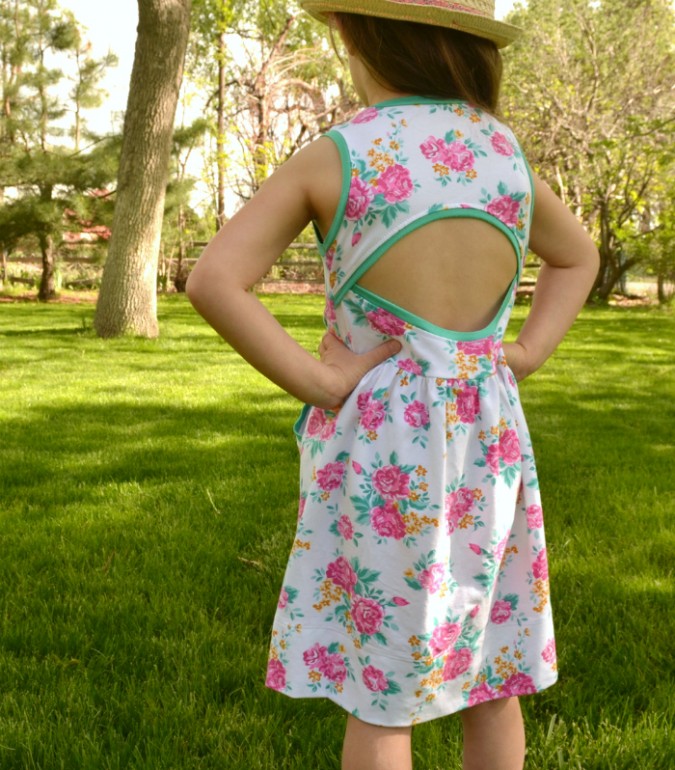 Happy sum sum summatime y'all!