Ok, I hope you have a delicious beverage and some time to kill, because I have a TON of gorgeous Santa Fe tester photos coming your way.  These ladies really outdid themselves making 1,2, or even NINE versions of this top!  I'm not even joking.  So let's dive right in!
Amy made two tanks and used the optional center seam for an awesome chevron affect!  Check out her blog for more info and to see just how important fabric selection is for the Santa Fe!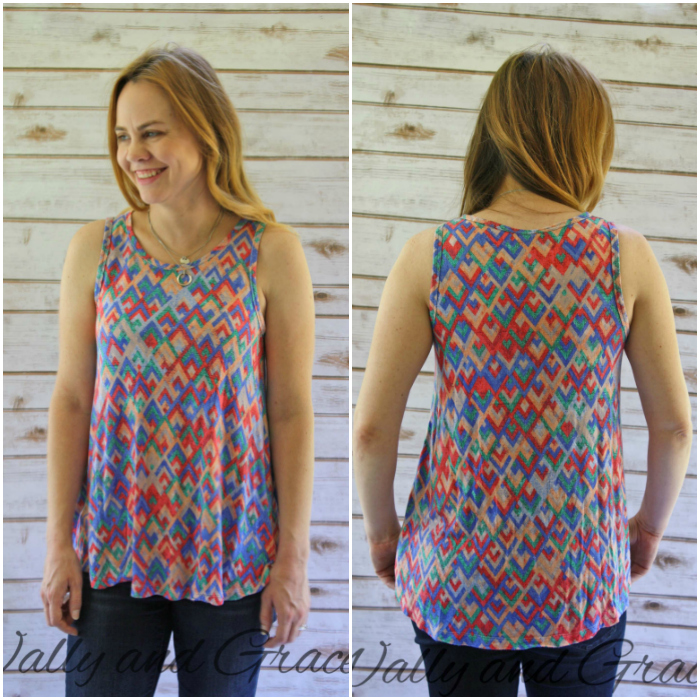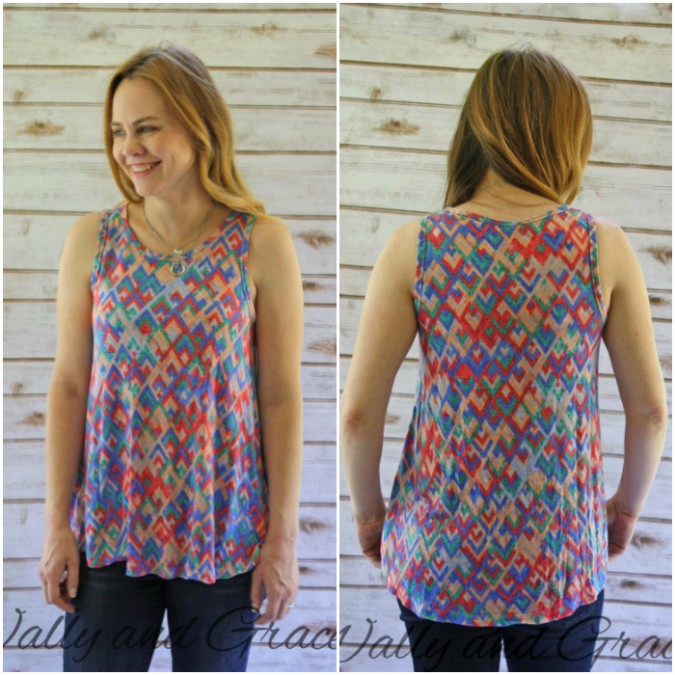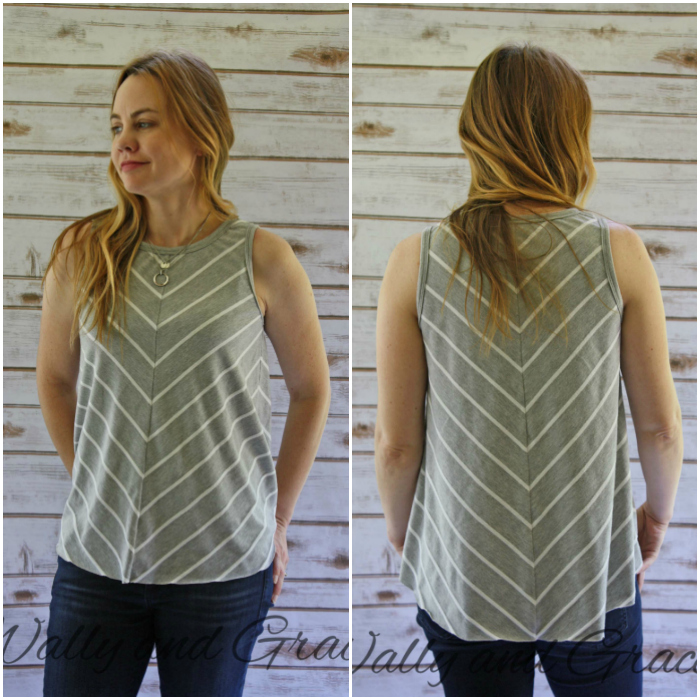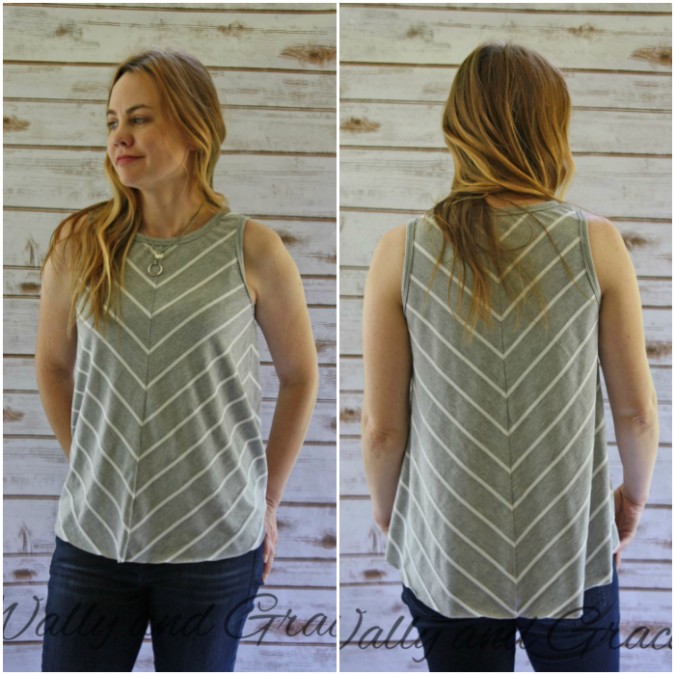 Andreia made this gorgeous flowy teal top and opted to do a facing instead of bindings for a very minimalistic look.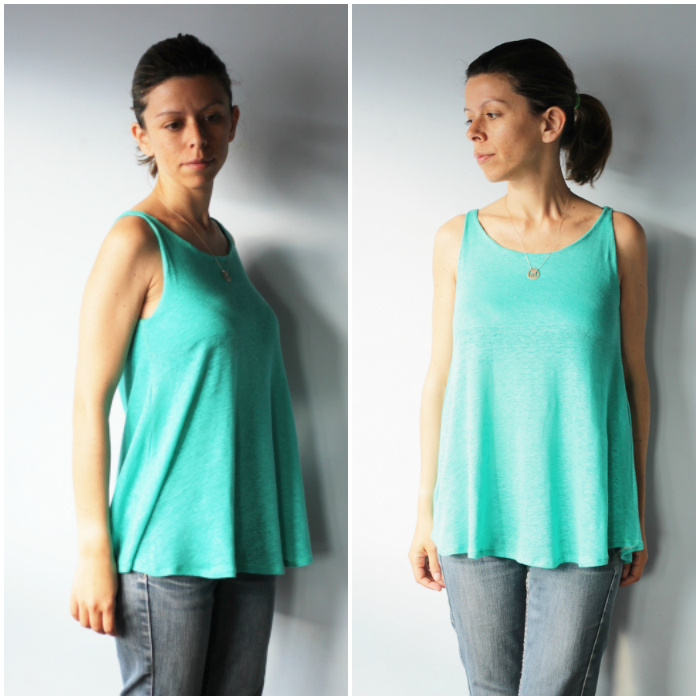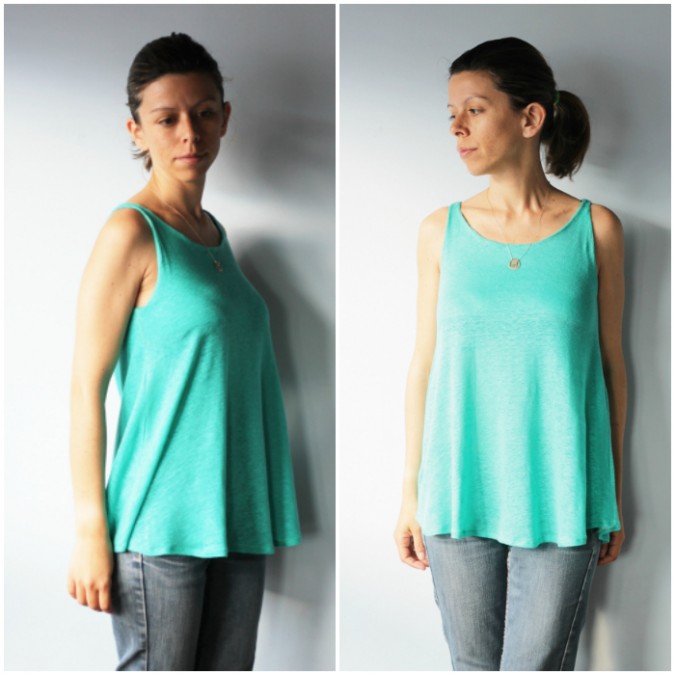 Amy used a fun bias print plaid for her view A Santa Fe!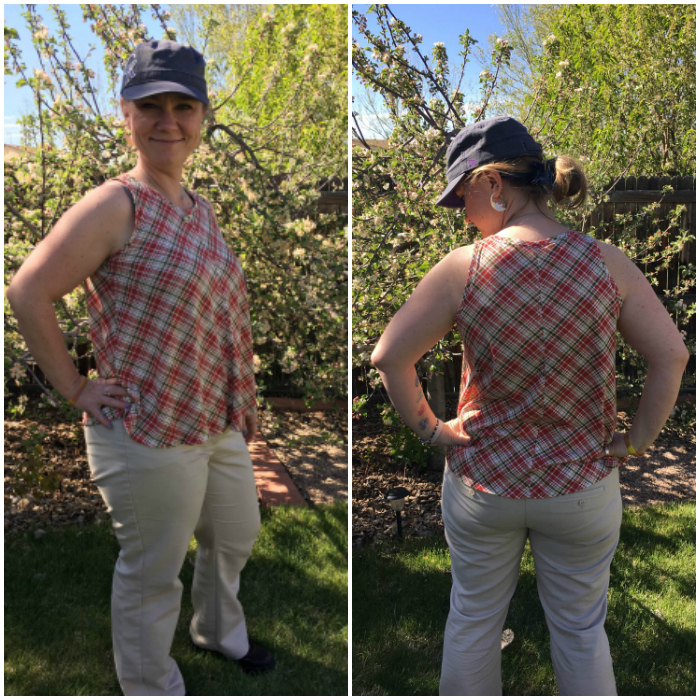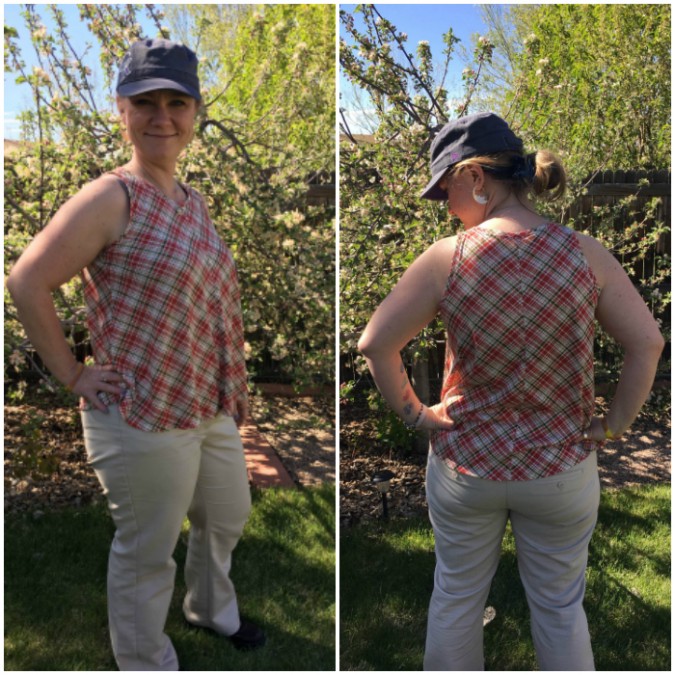 Tone used a pretty lace for the insets on her view F!  Love that detail!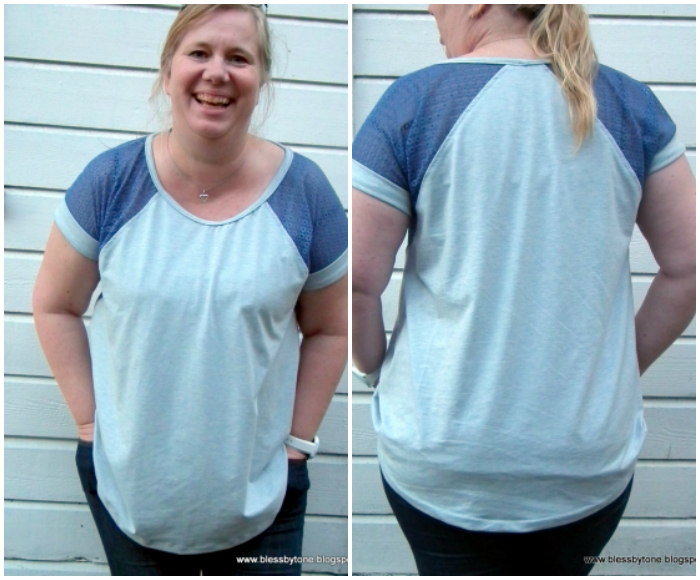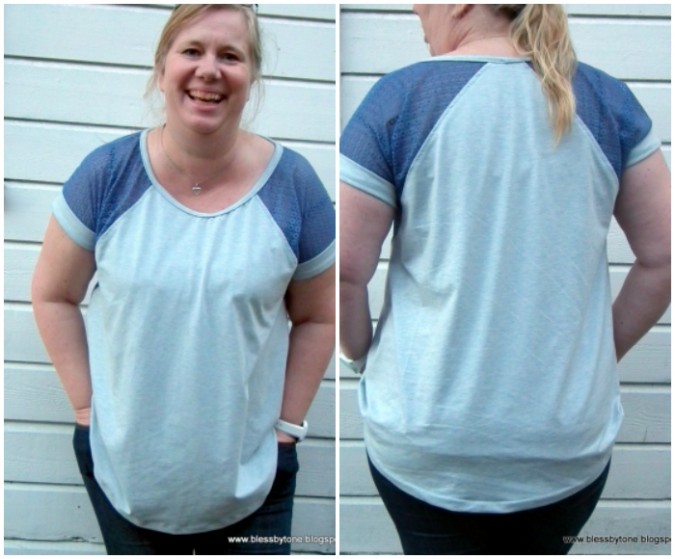 Teri made a soft and flowy view C in a lovely print.  The Santa Fe is great for showing off larger scale prints like this!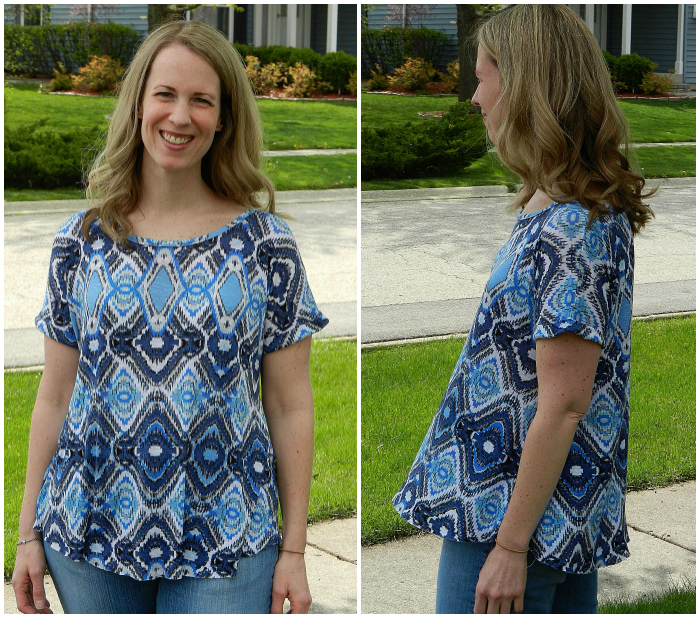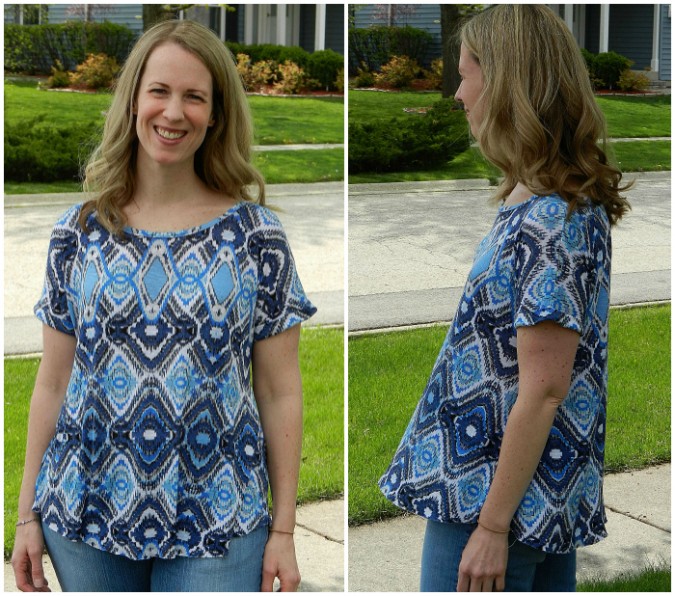 I love the graphic two-tone colorblocking effect on Heidi's View A!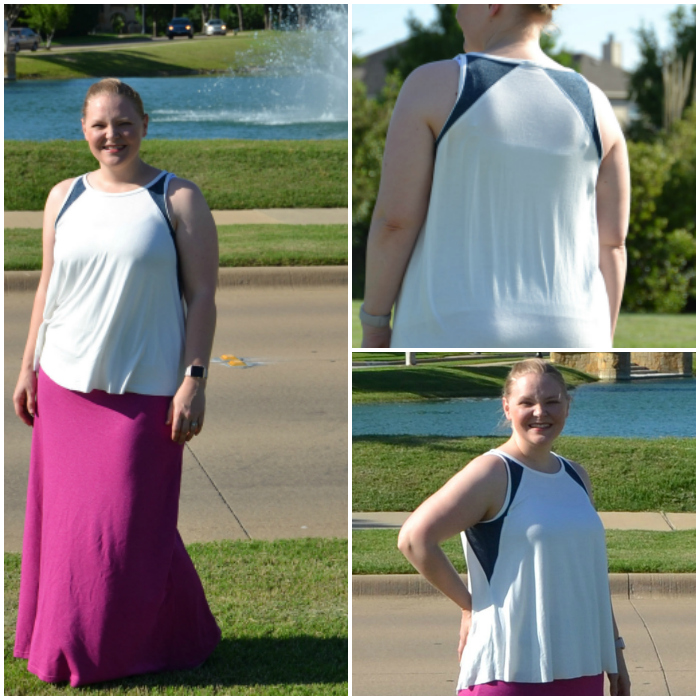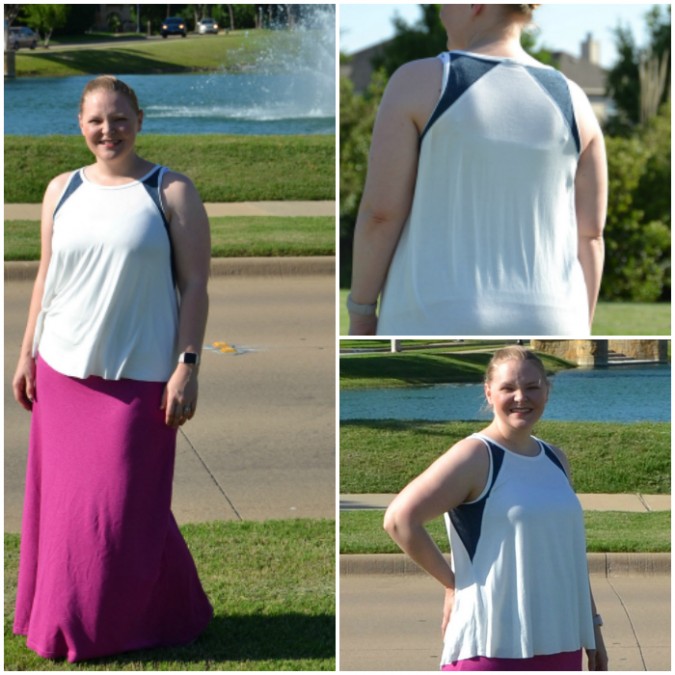 Tami made two tops, a soft and floral view F and gorgeous striped view C.  I love that nautical look!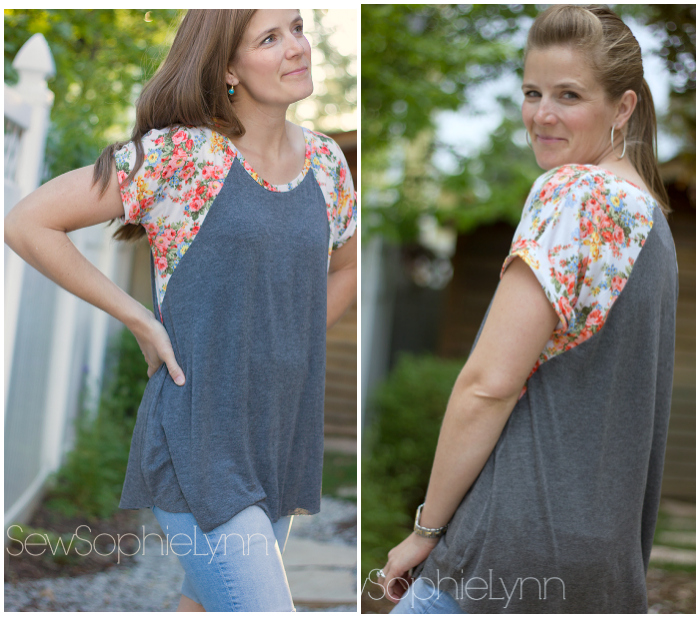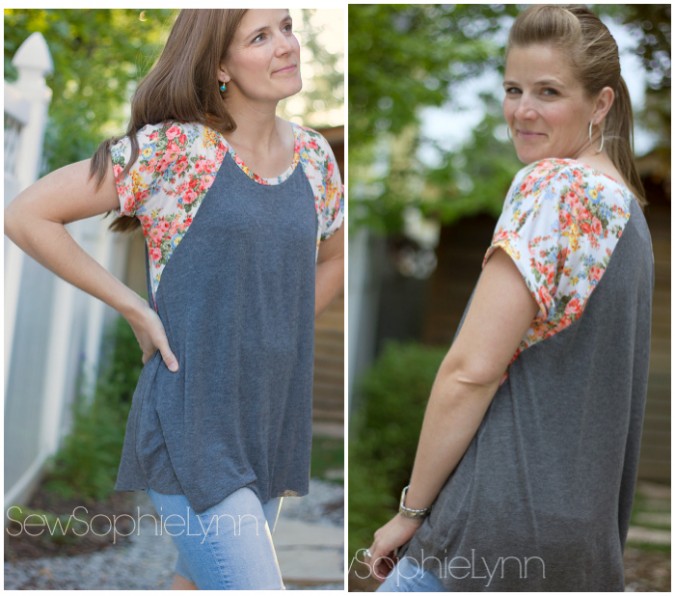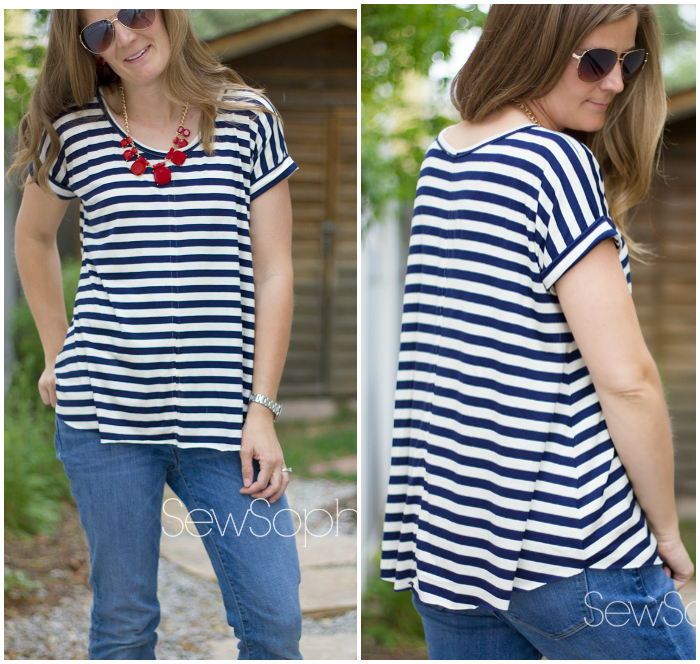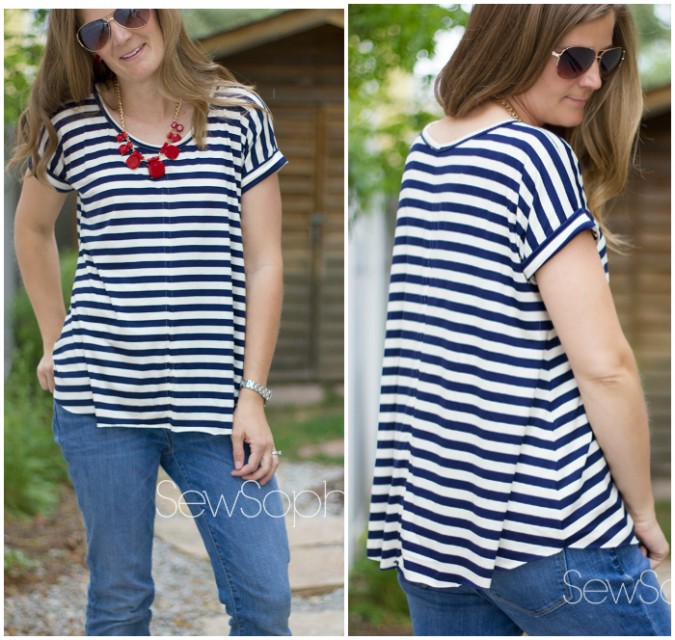 Stacey sewed up a view C in this drapey subtle stripe.  I love how she paired it with a longer cami for a cute contrast!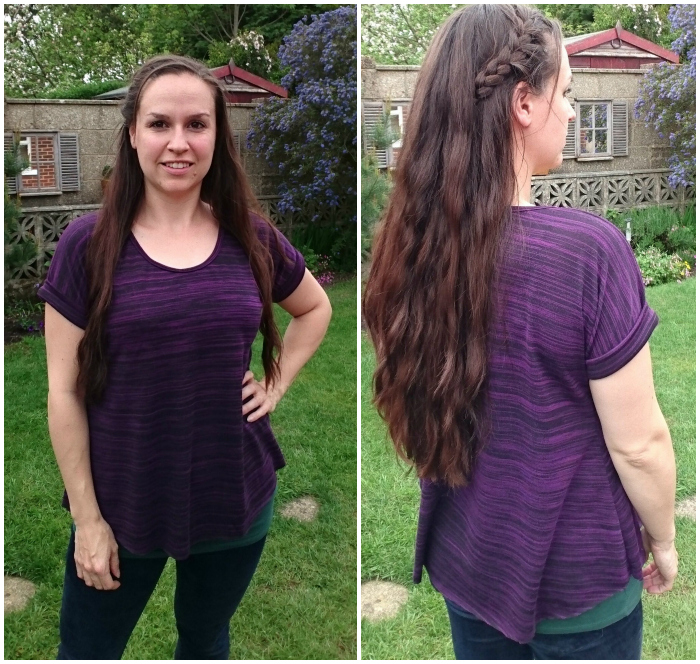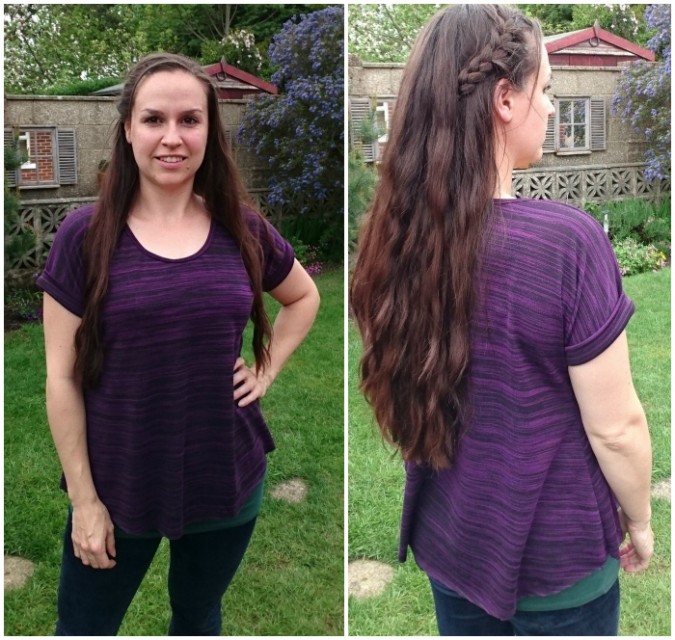 Rachelle made a gorgeous watercolor knit inset view D.  This looks like the perfect date night top to me!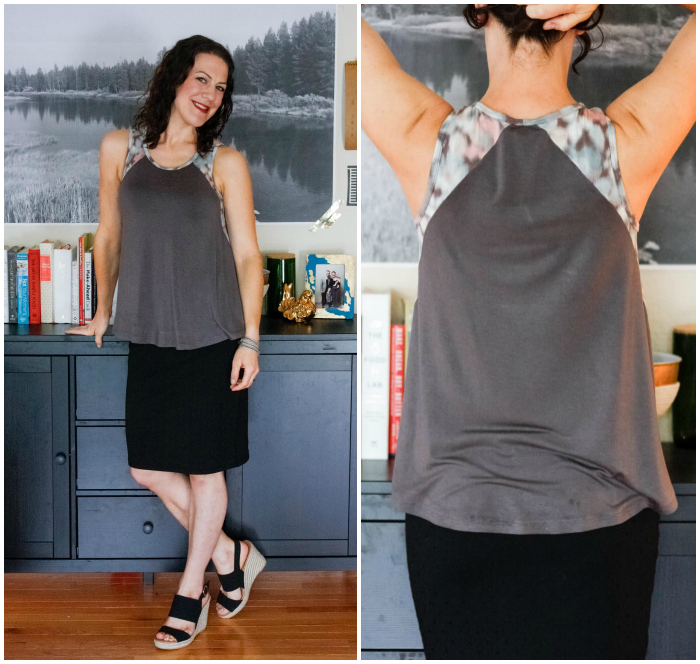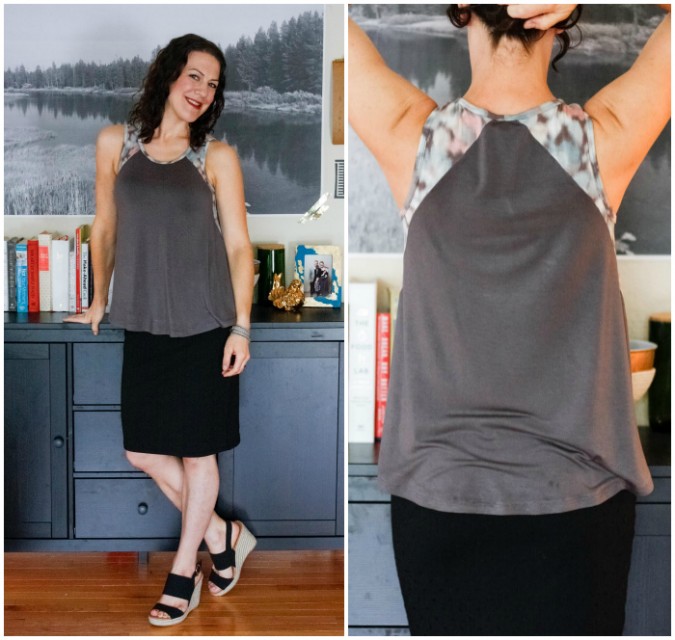 Patti made three lovely tops!  That middle one is a soft french terry – perfect for lounging around.  I love the contrast between that one and the black and white abstract tank, which looks great for going out.  So many options with one pattern!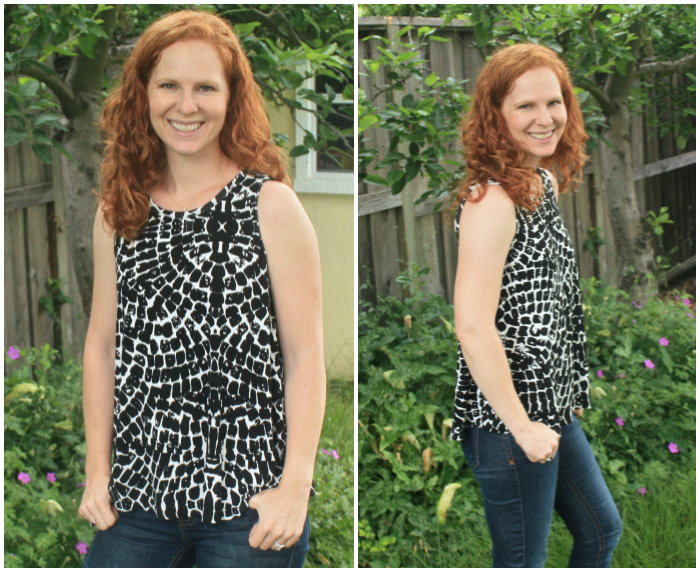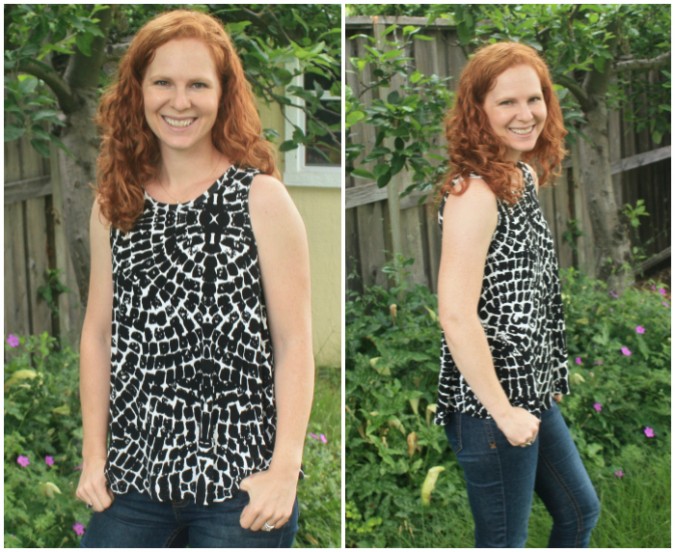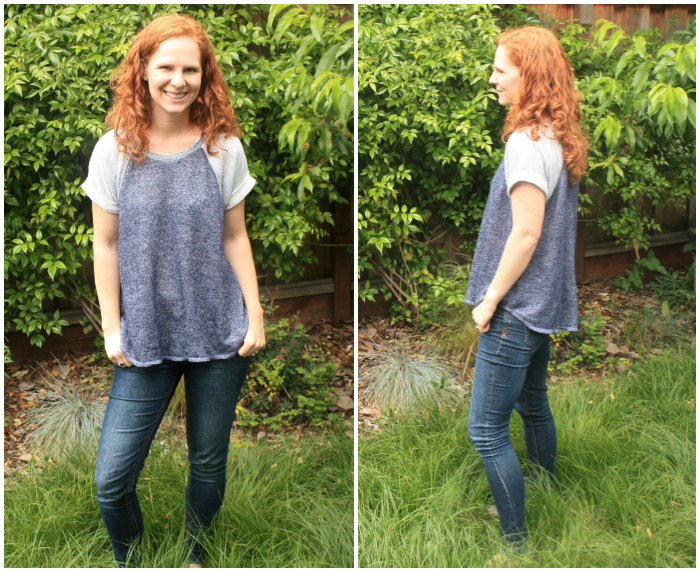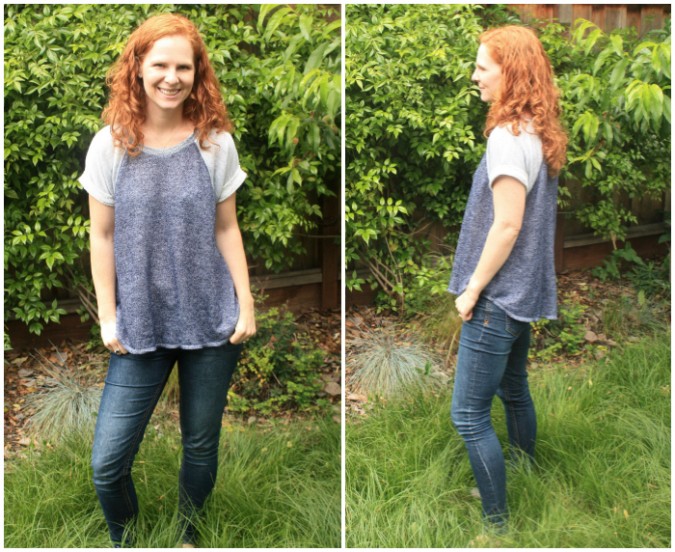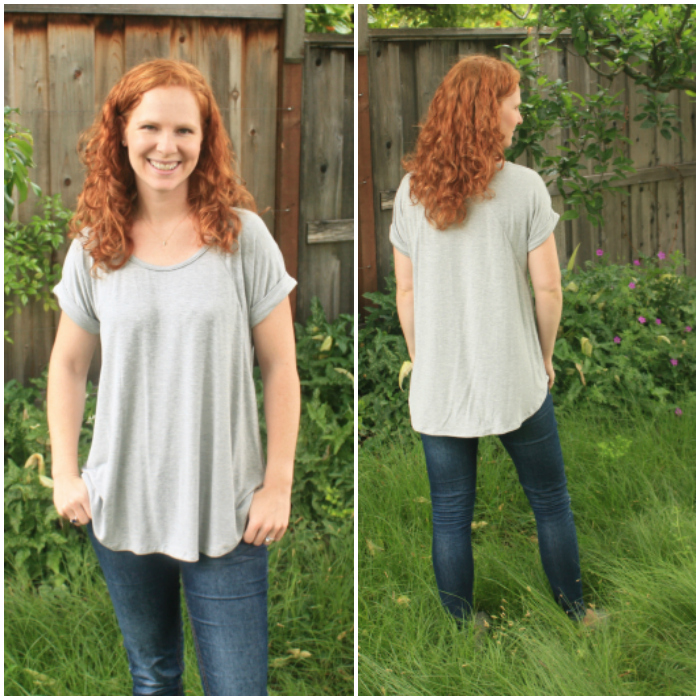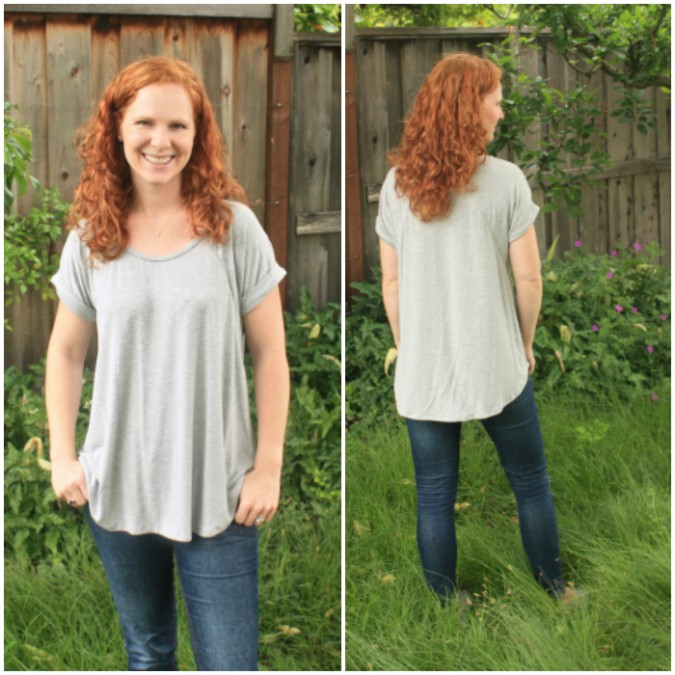 Pam did some ingenious piping insertion in her inset seams on view D!  What an awesome effect!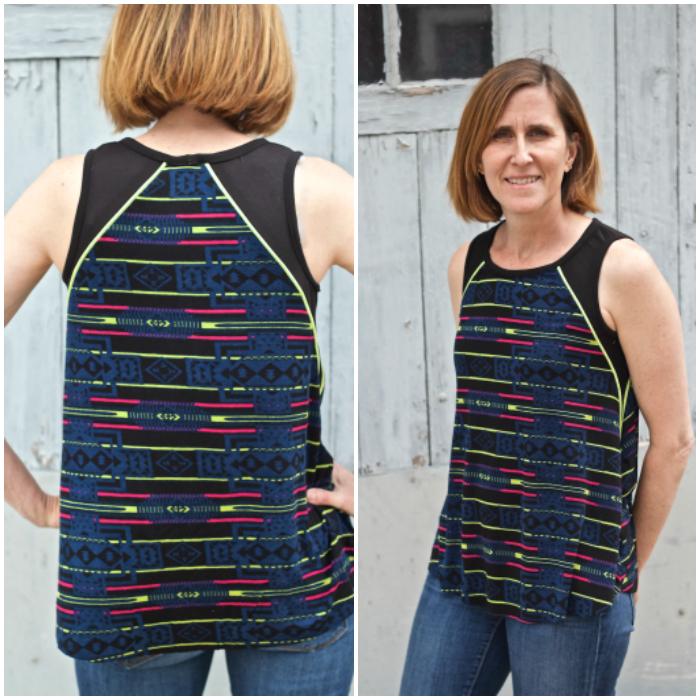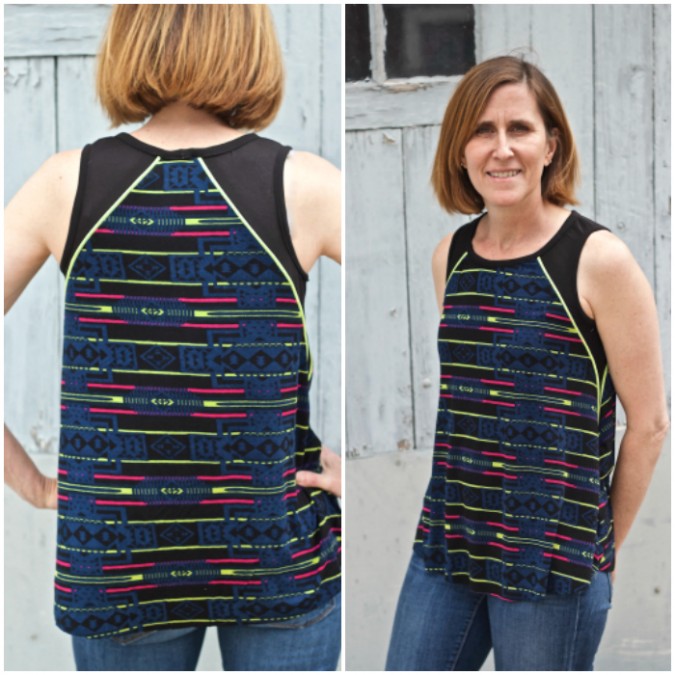 MJ is killing it as usual in her neon and neutral Santa Fe.  I love these colors together!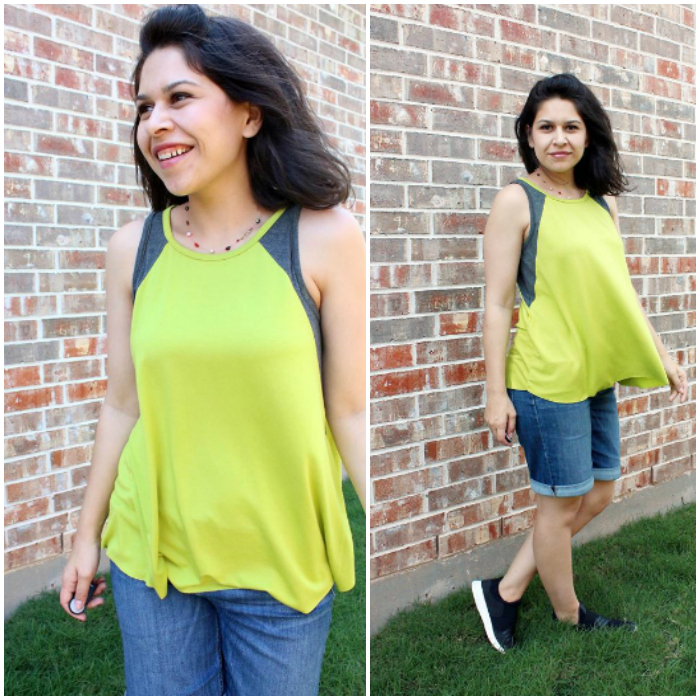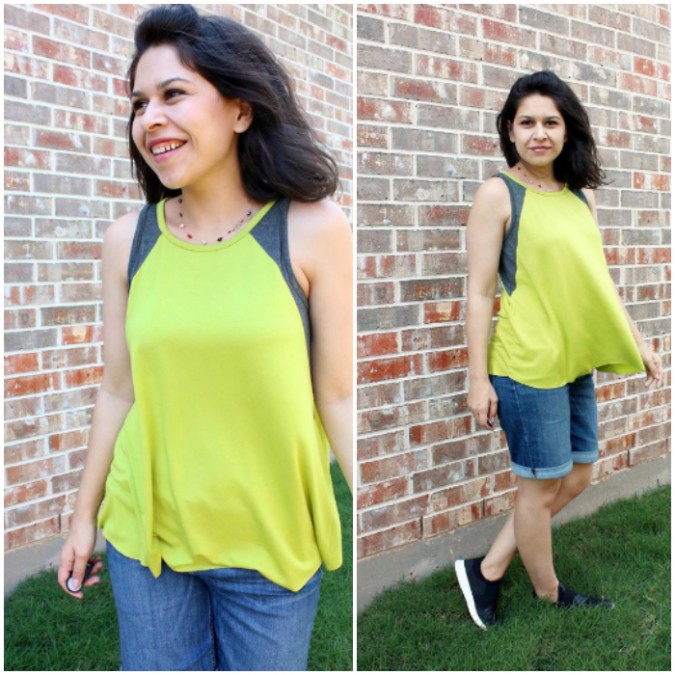 Missy did this simple and beautiful hack to insert a lace yoke on the top back piece!  It's as easy as cutting the pattern straight across and adding seam allowances!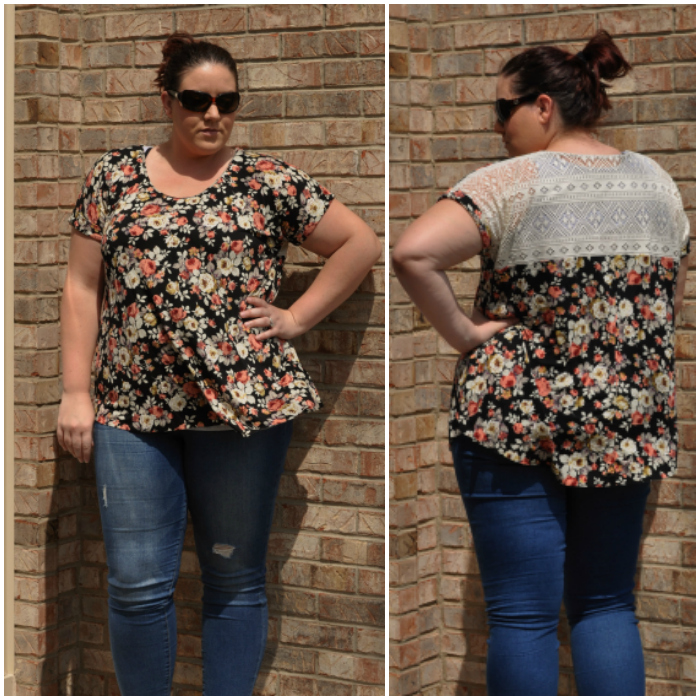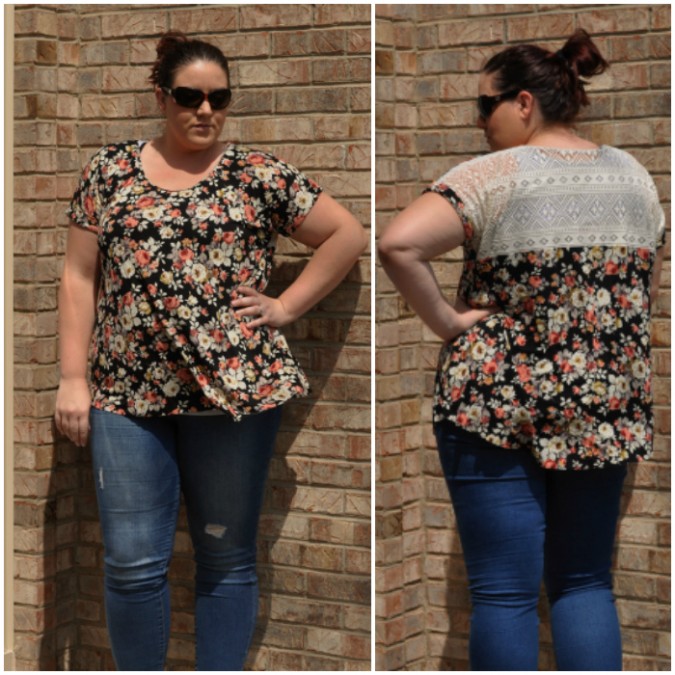 Ok, now.  Brace yourselves.  Michelle made NINE (yes nine) Santa Fe Tops!!  I don't know where she found the time or energy but I want some of it!  I'm just going to let you scroll through and admire all of them because they're all amazing.  Do keep an eye out for the one where she used stretch faux leather for the insets though – genius!!!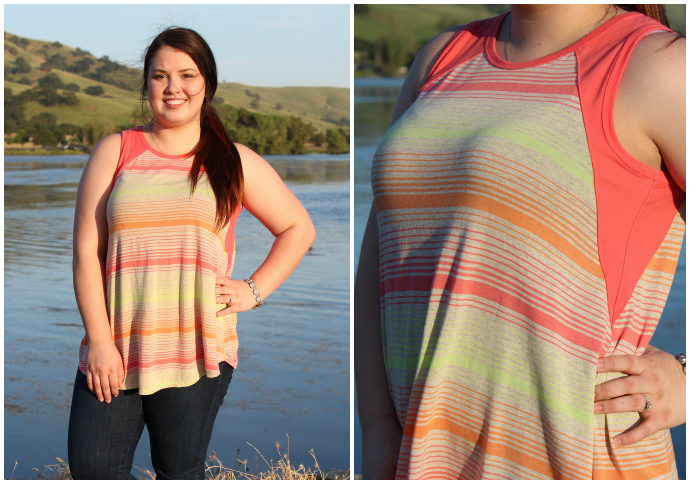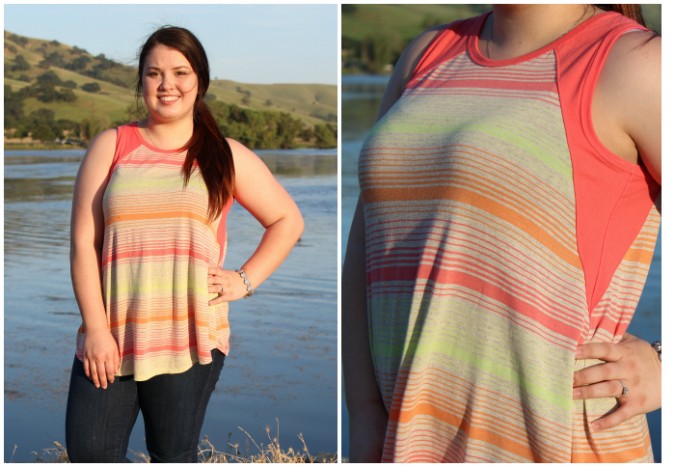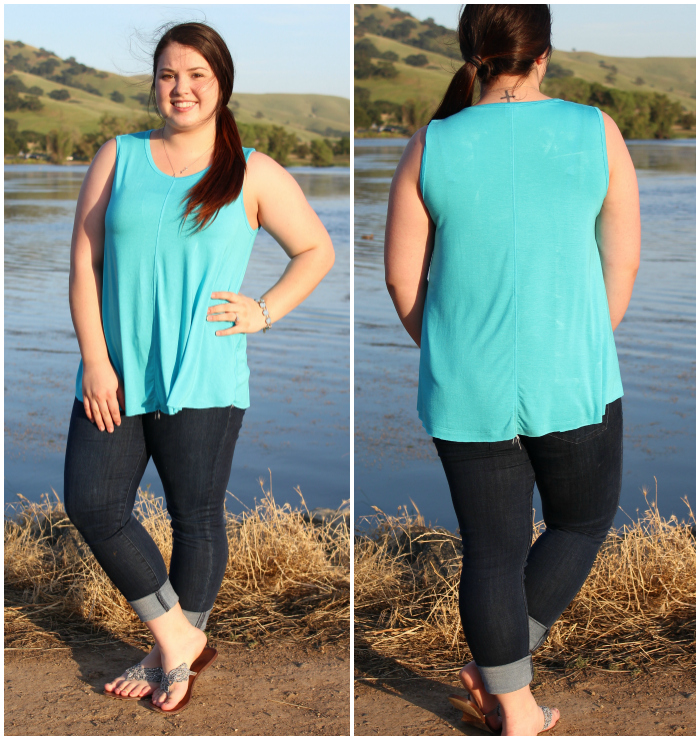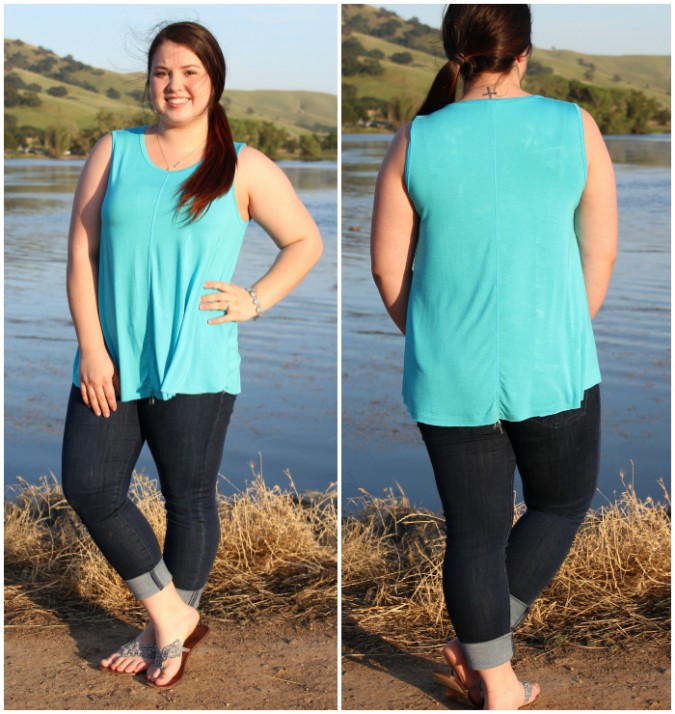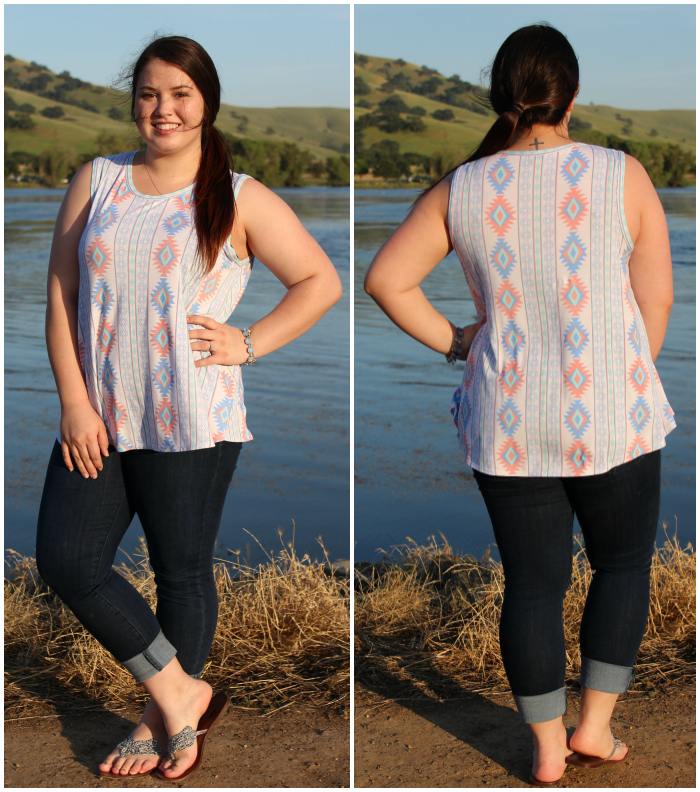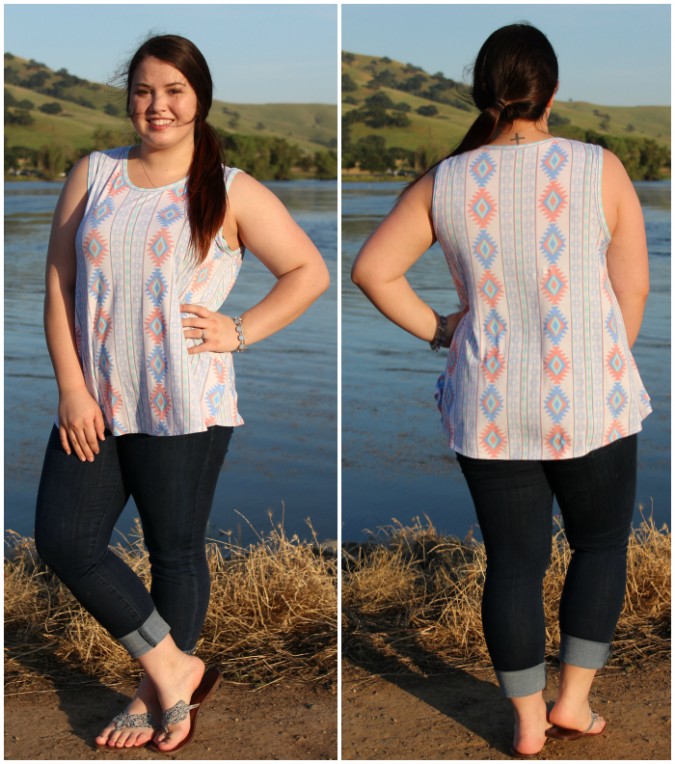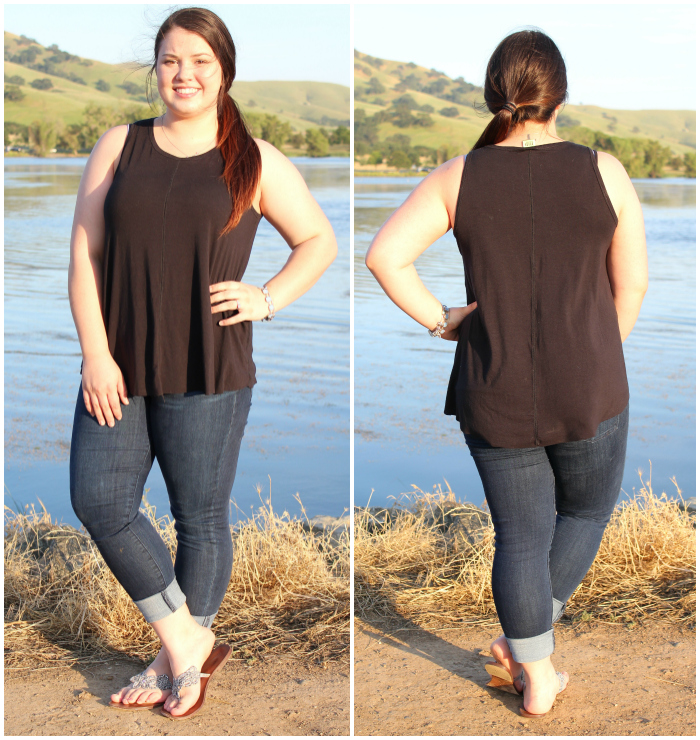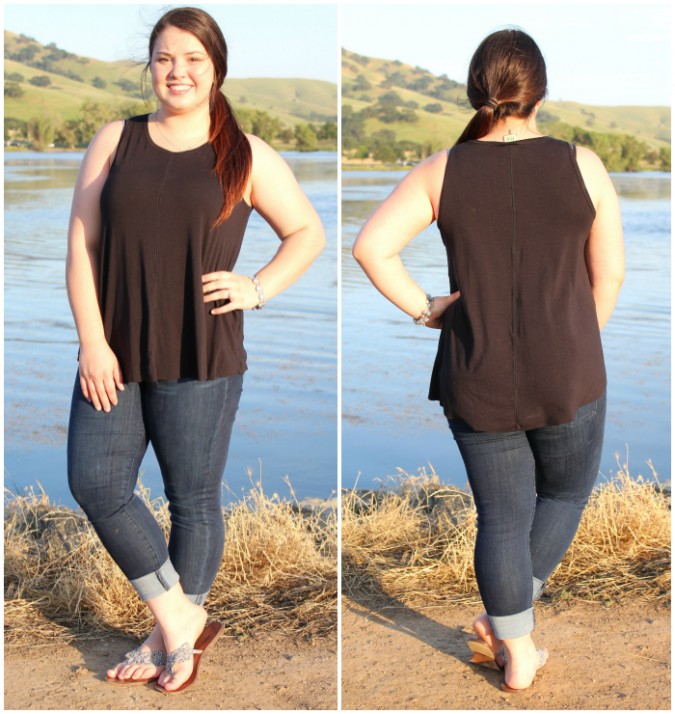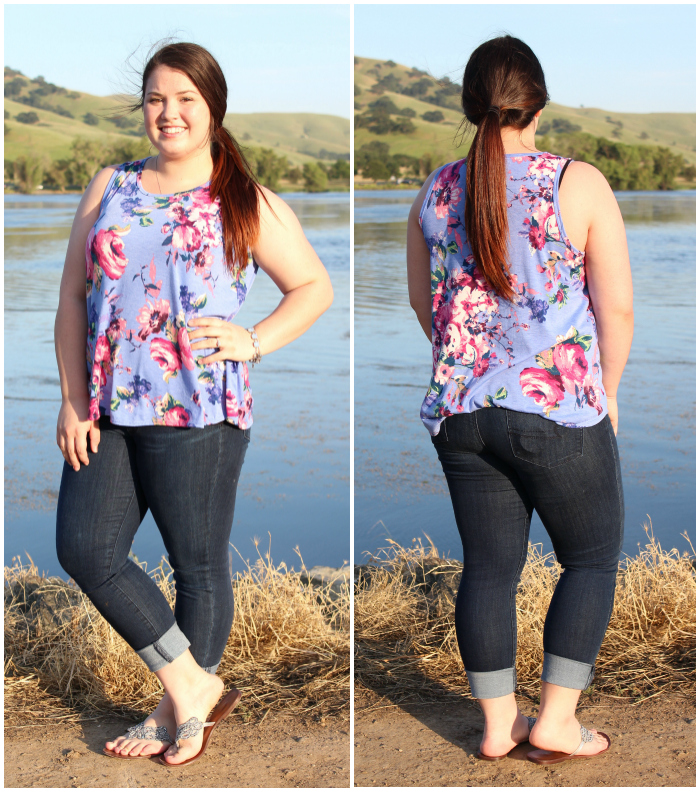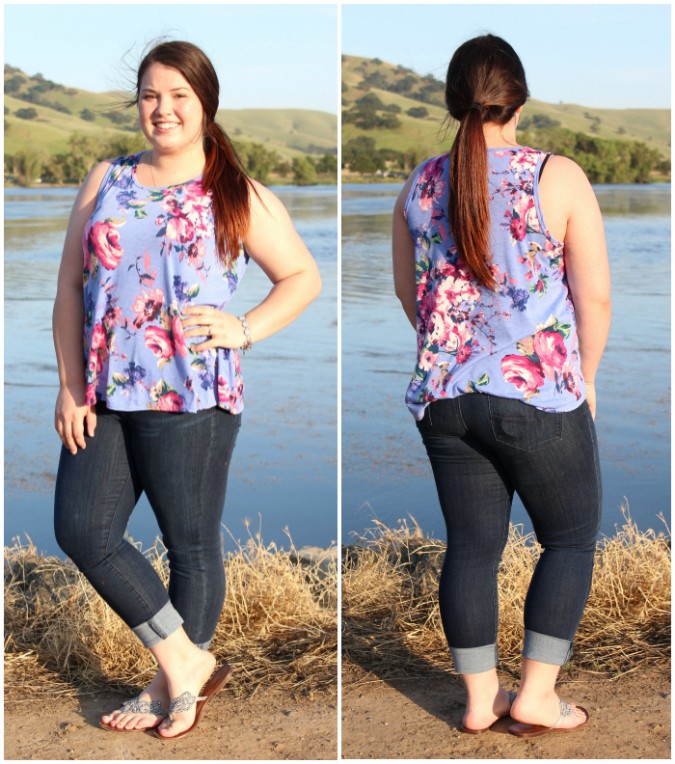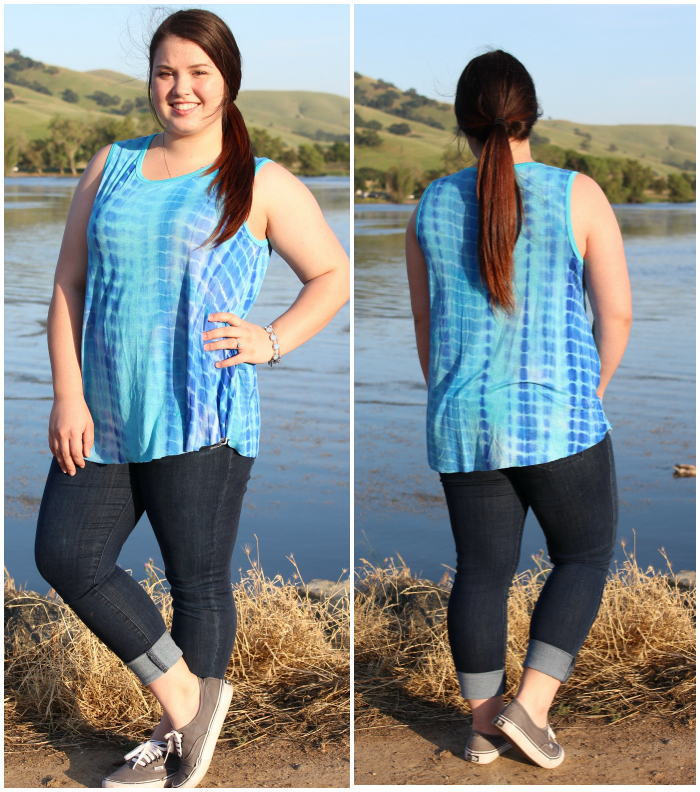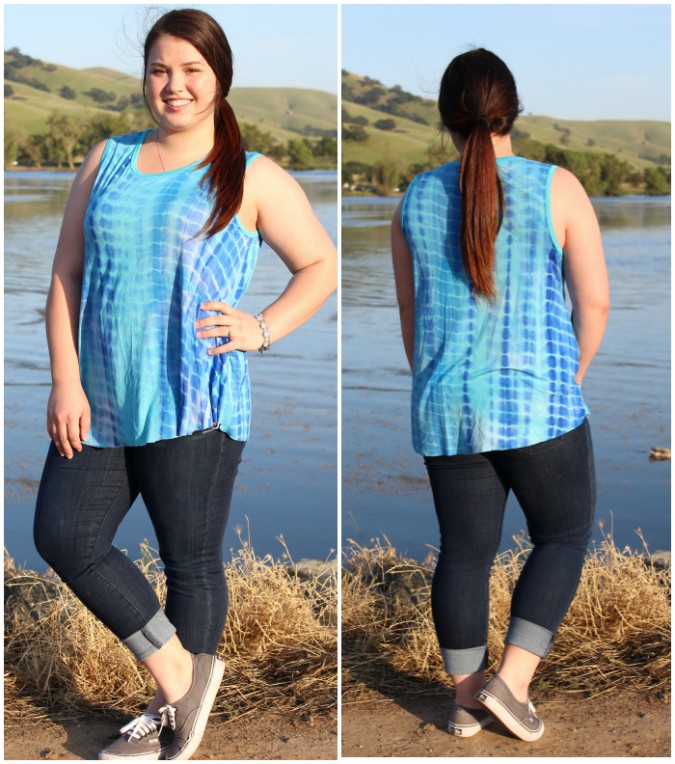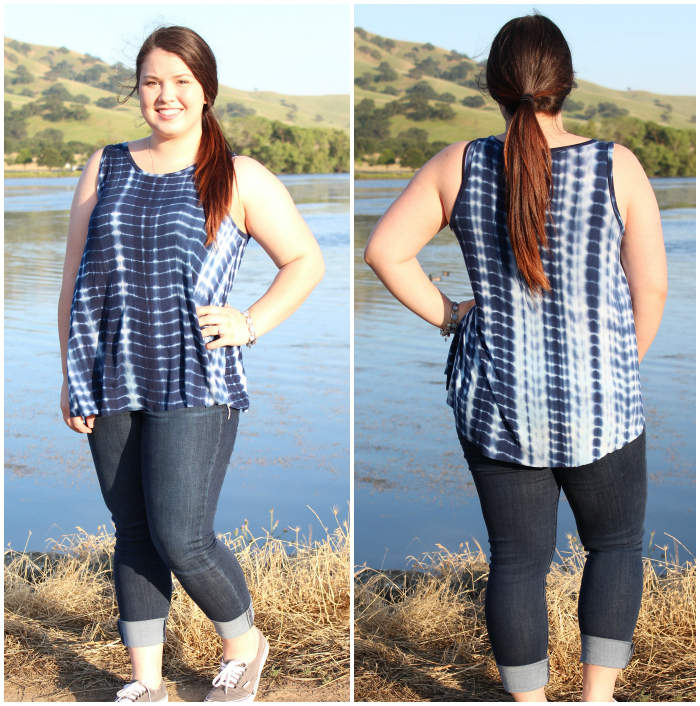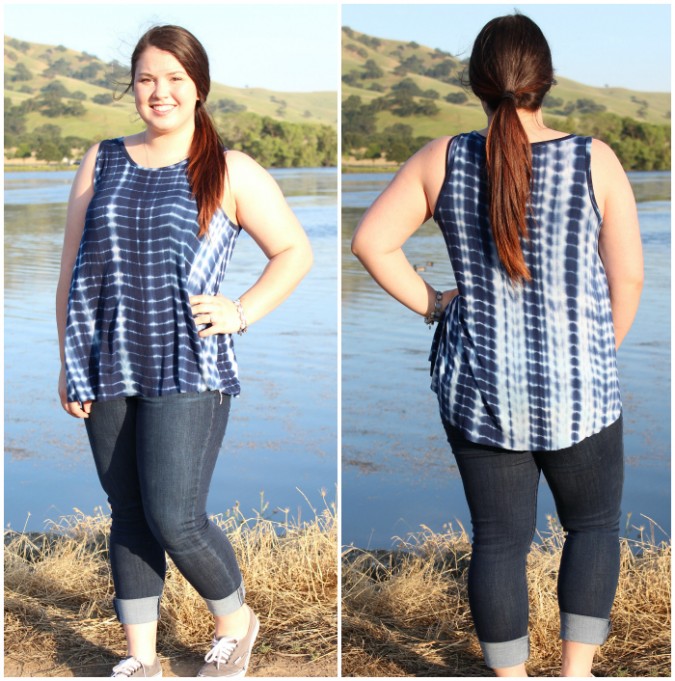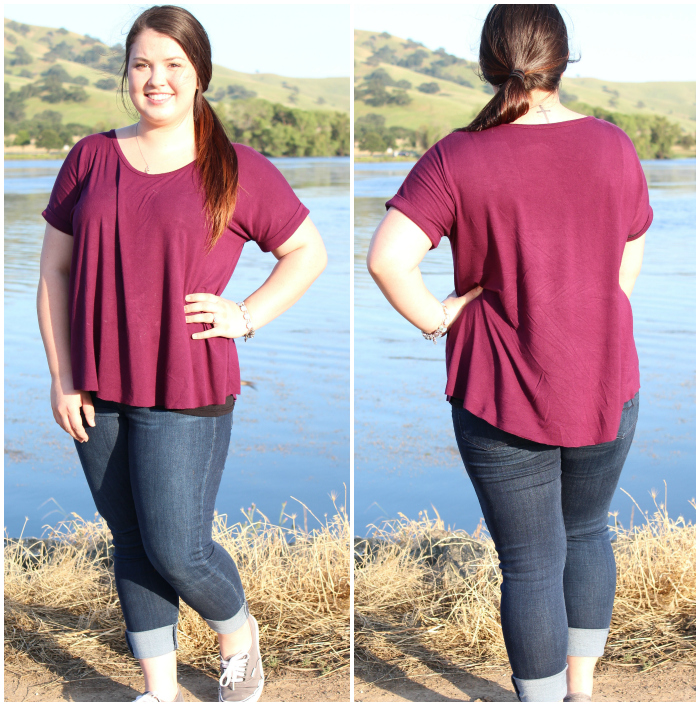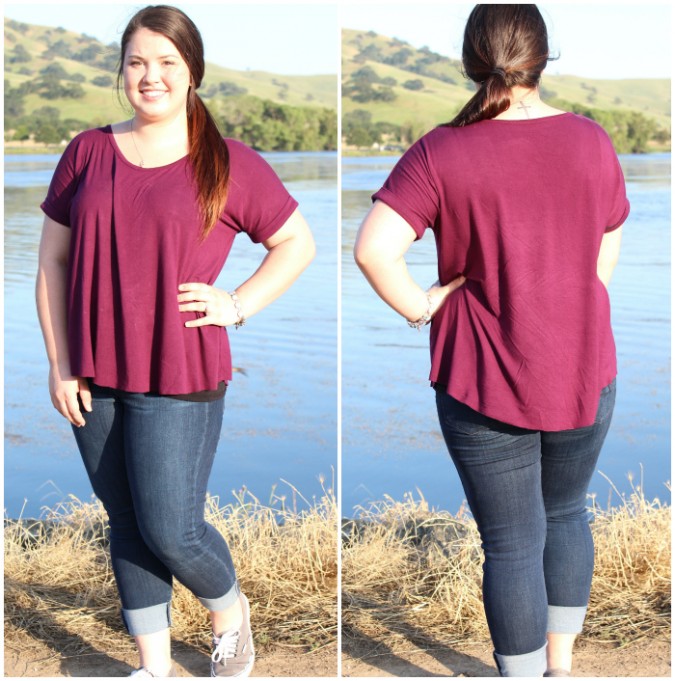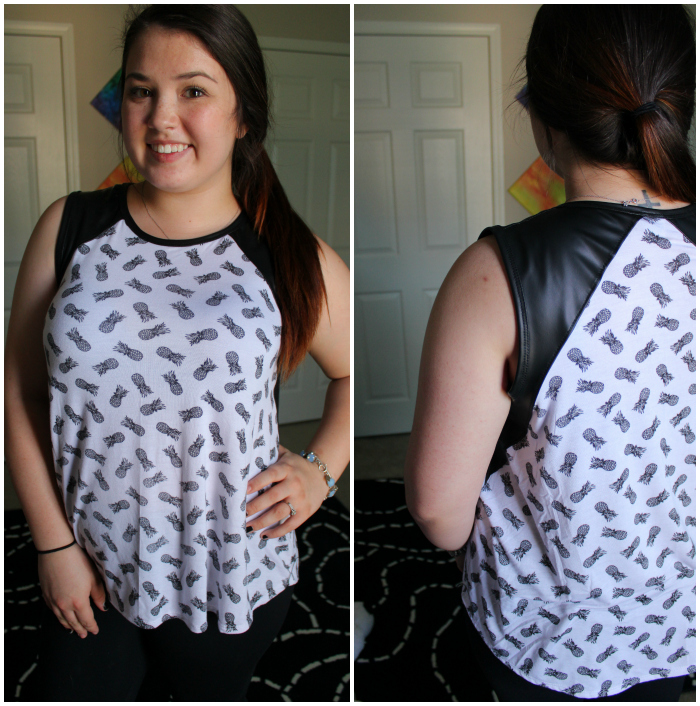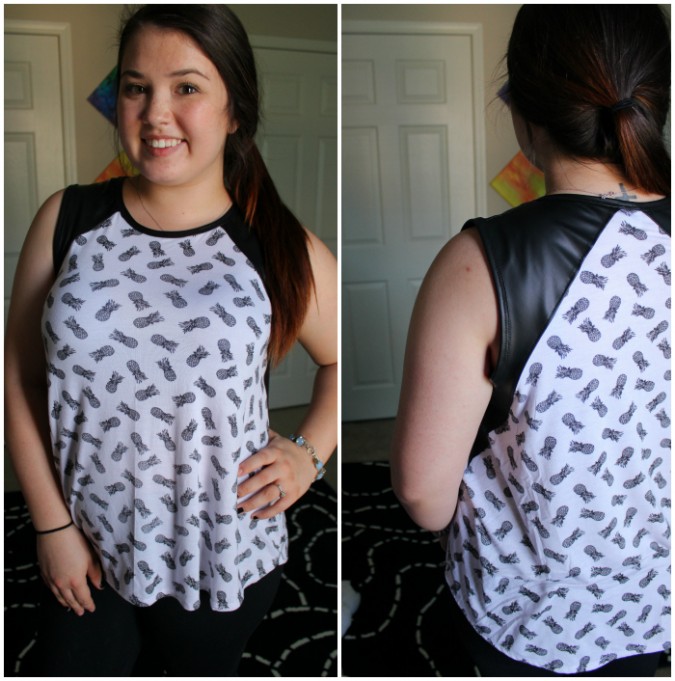 Maria made two tops – the first one is a really beautiful and more formal navy view A and the second is a casual and fun striped view C.  Work to weekend is the name of the game with this pattern!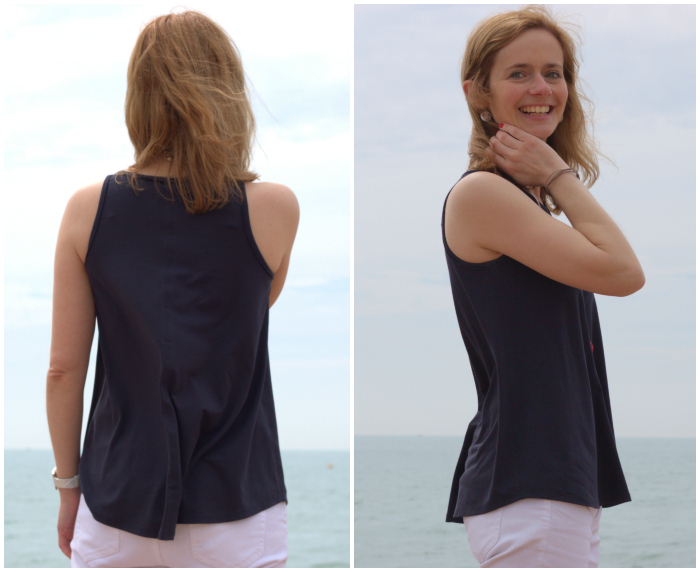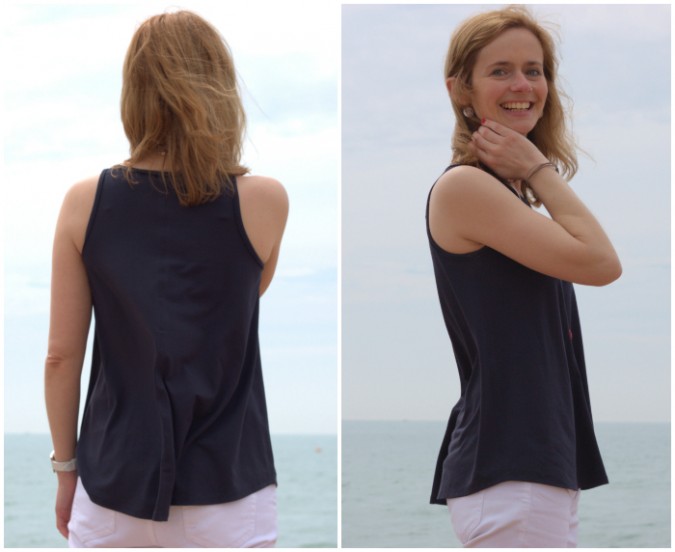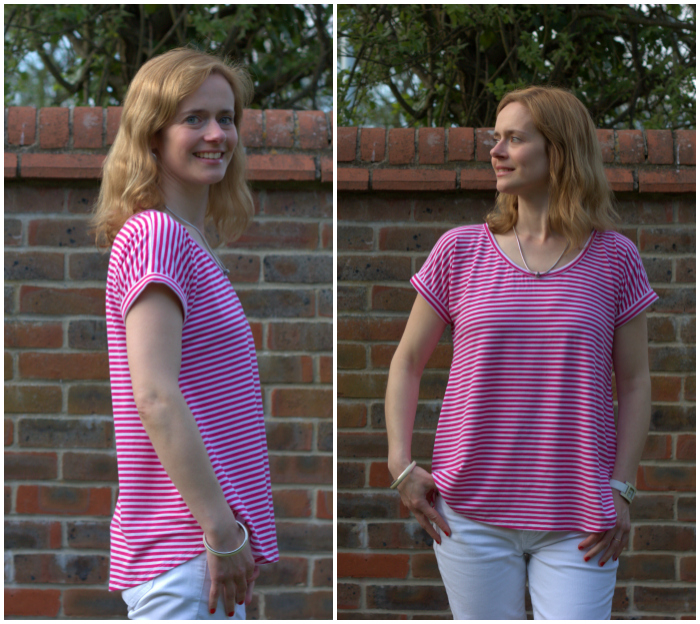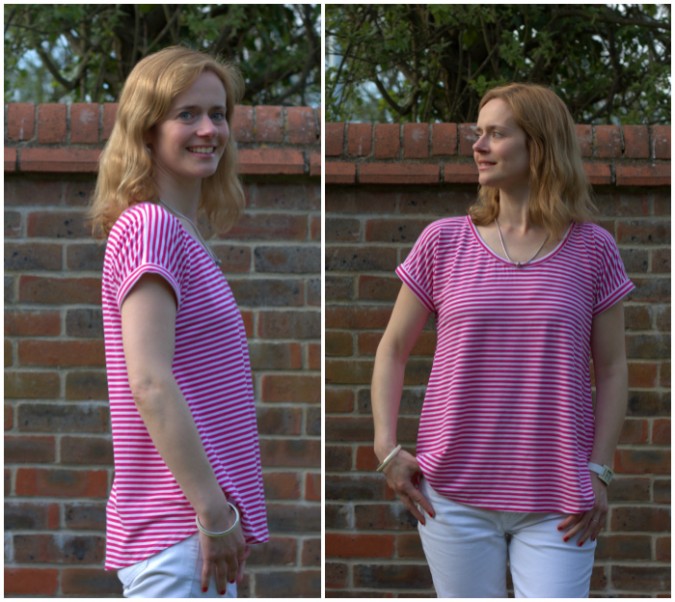 I love how Kristin did a tonal colorblock effect on her Santa Fe!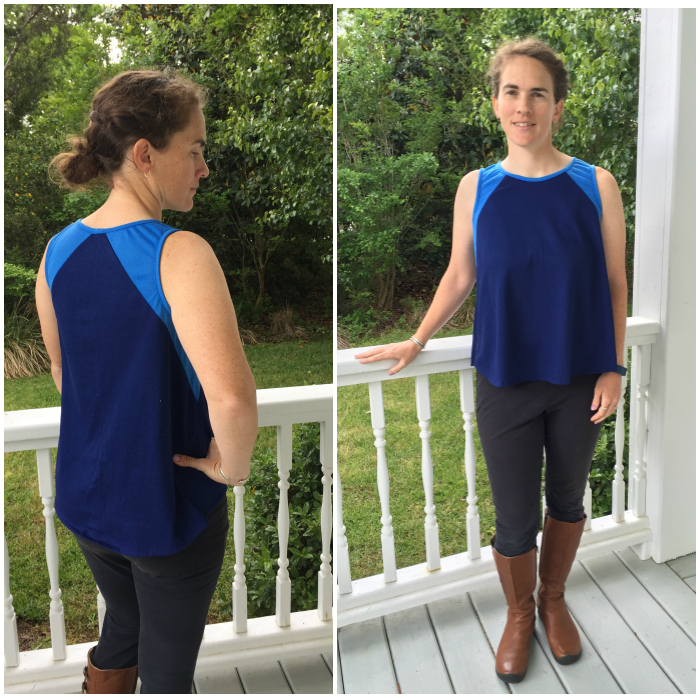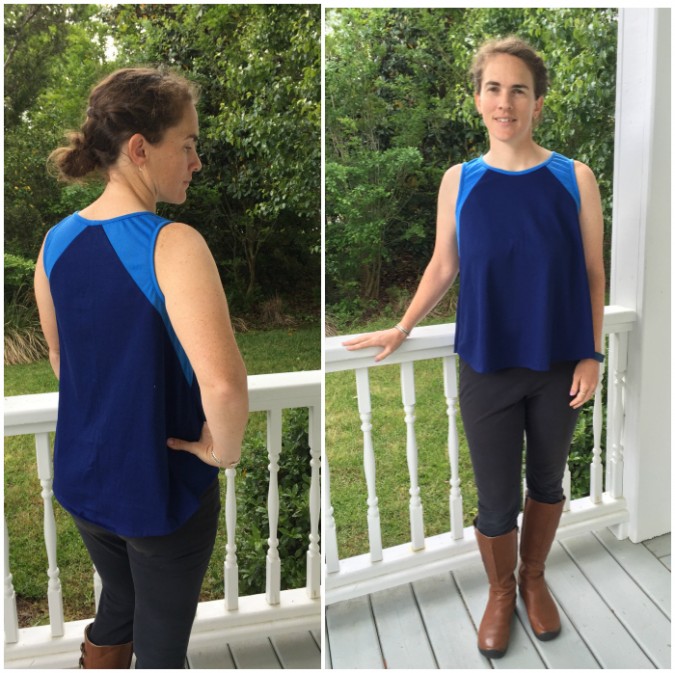 Jill makes the most gorgeous pieces for her wardrobe and her Santa Fe is no exception.  Check out that soft lace for the insets – such a pretty addition!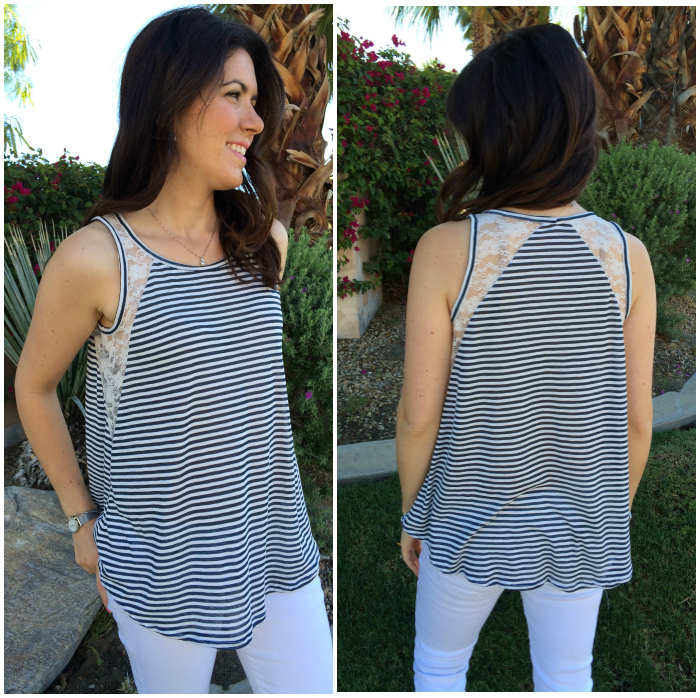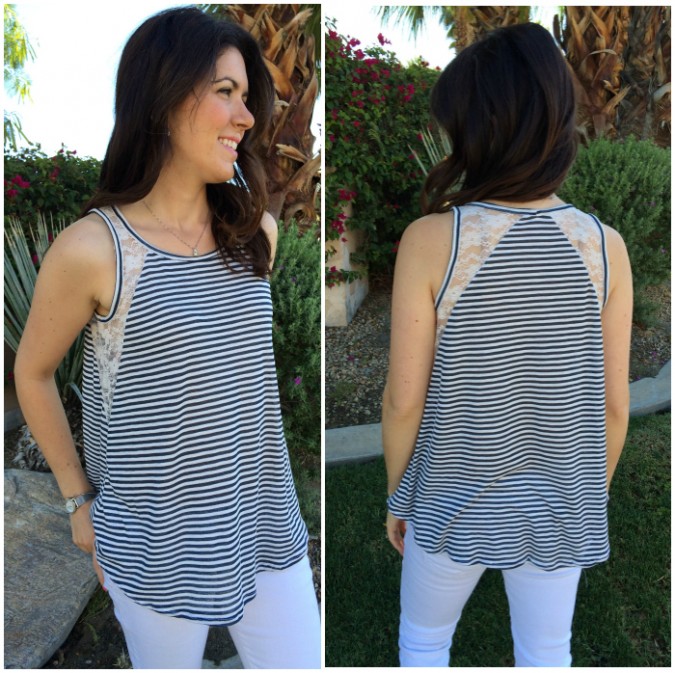 Jennifer made a great wardrobe basic with her white view A – it'll get lots of mileage I'm sure!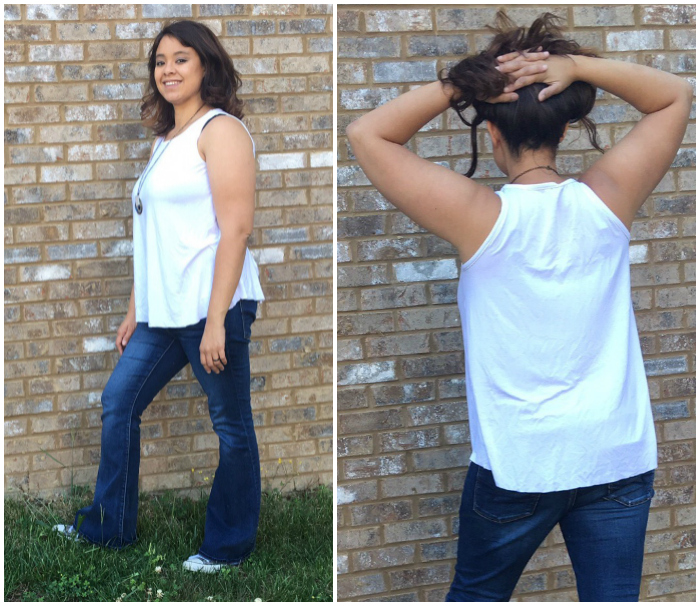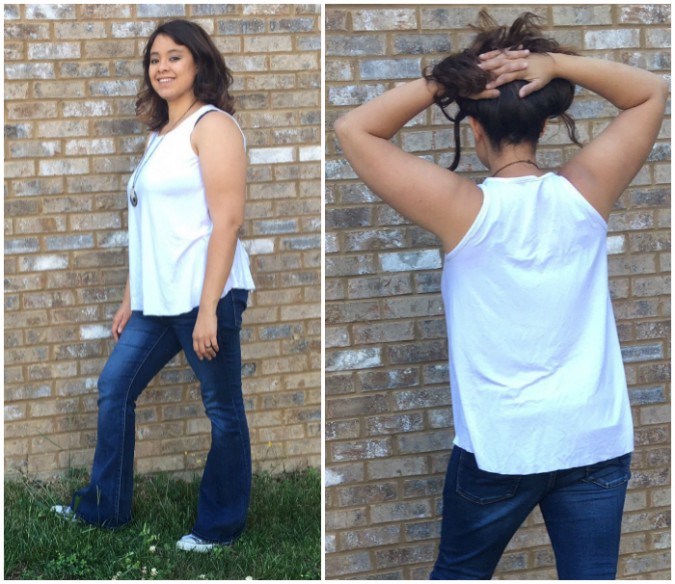 Jennifer did a fun print view C, perfect for summertime!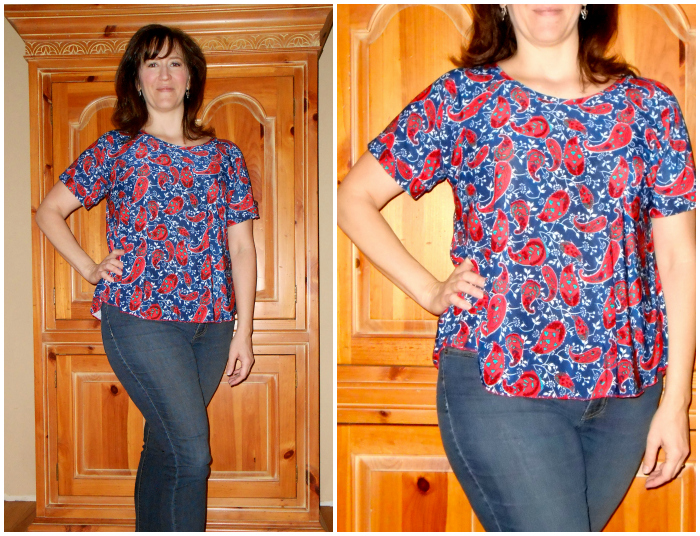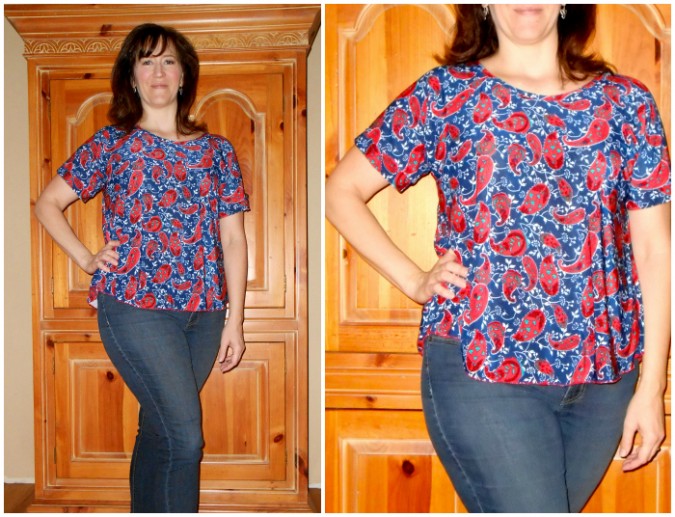 Jacque made a cute printed stripe and a soft floral tank in views D and A!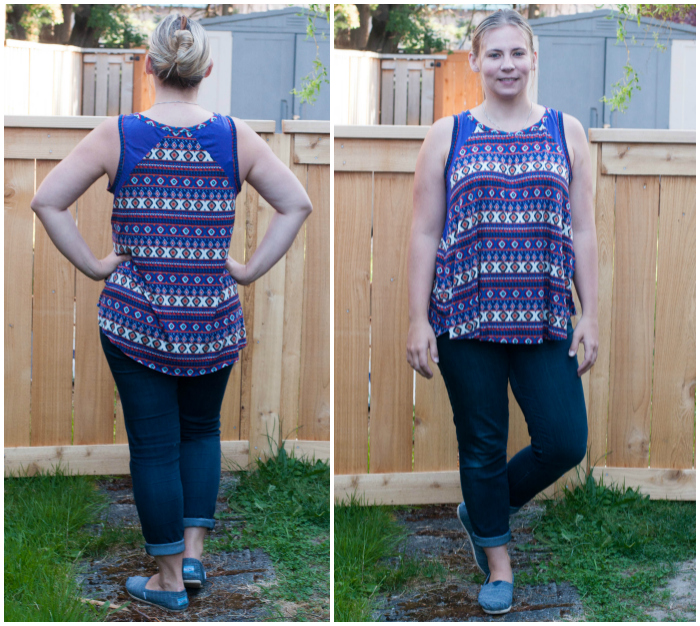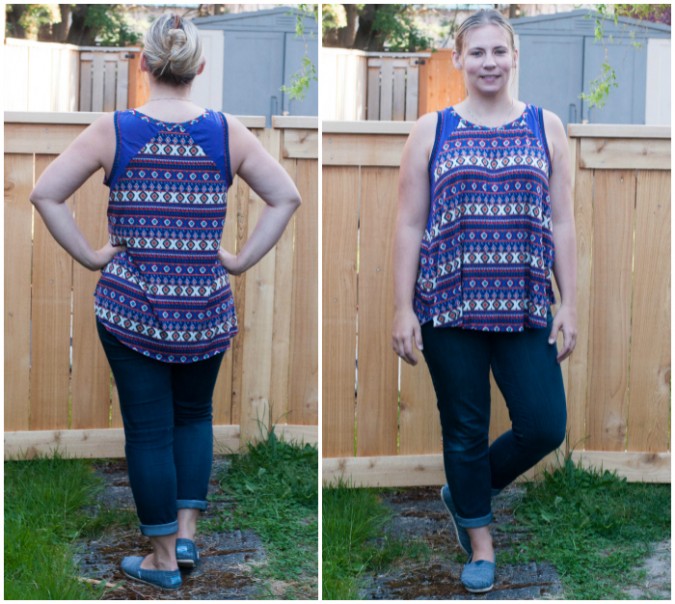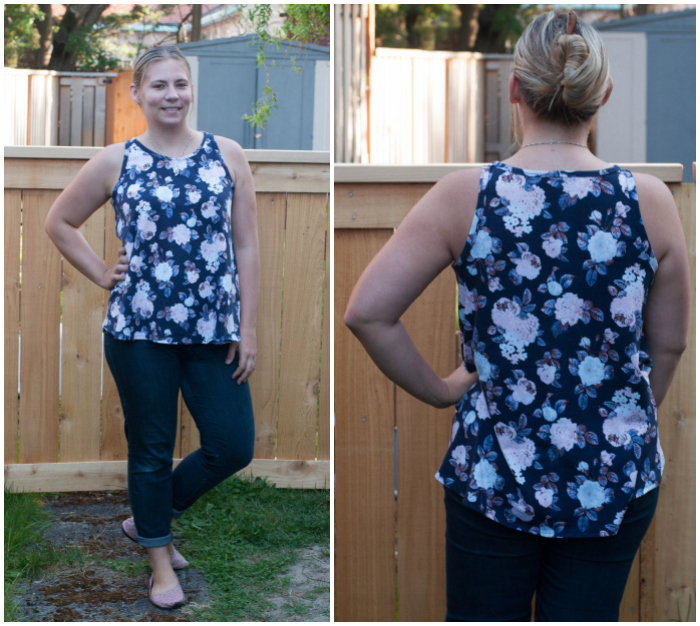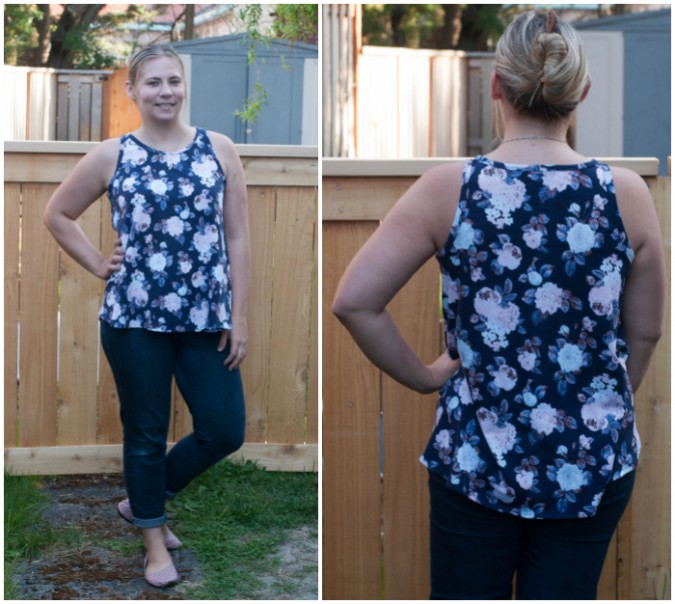 Fleurine made a cute and sporty colorblocked view D and this beautiful blue woven view A.  Use woven with caution if you're larger than a B cup, as you'll probably need darts.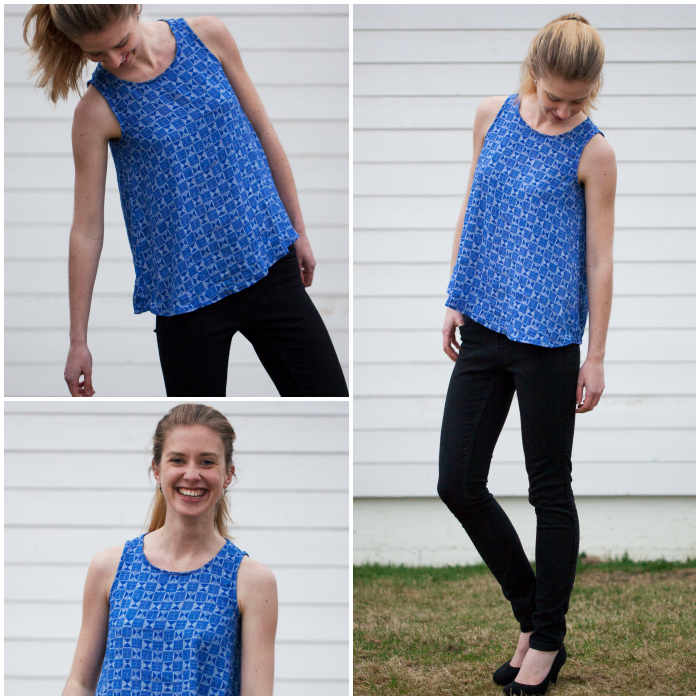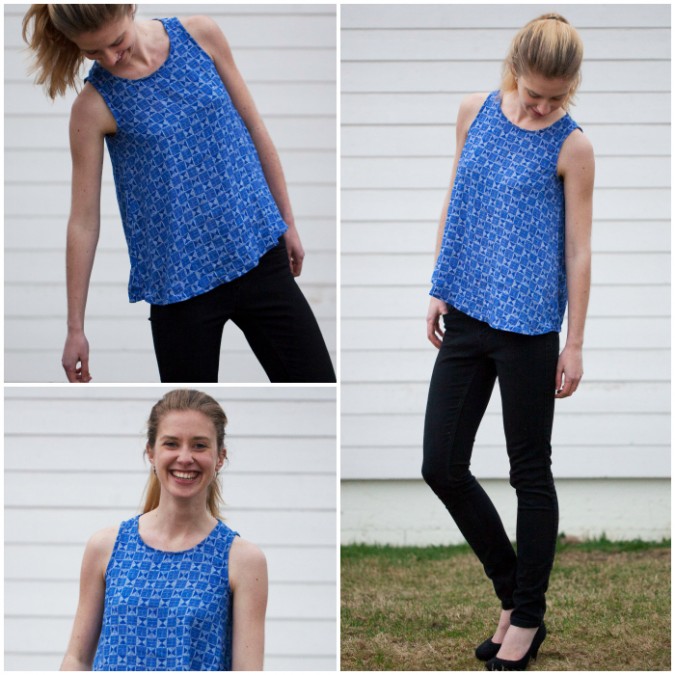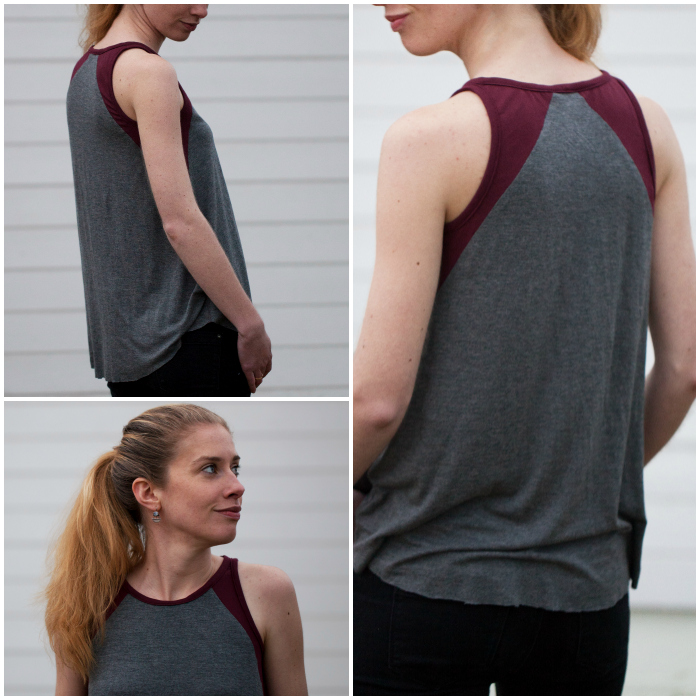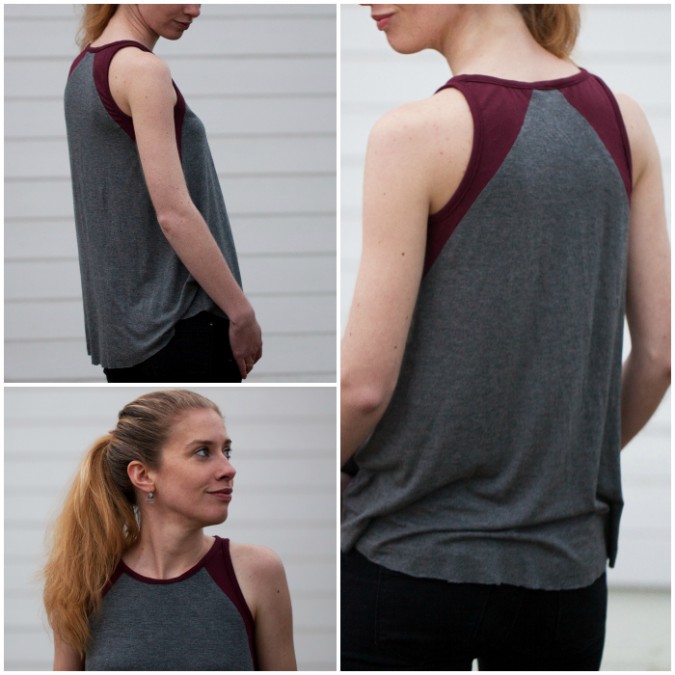 Emily made two cute and casual view Fs, the first one is a tonal gray colorblocked version and the second one has a fun surprise – it's reversible!!  She decided she liked the look of the wrong side of the camo fabric so she used it!  I love a good double duty garment!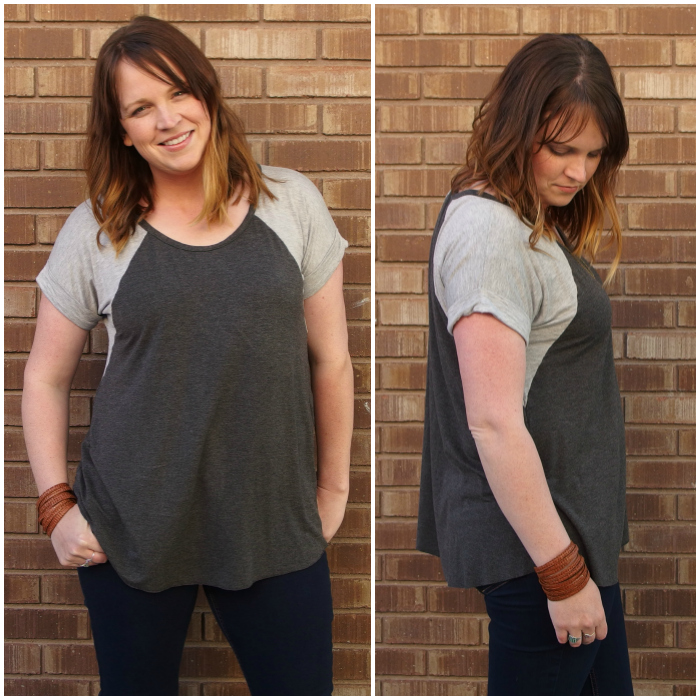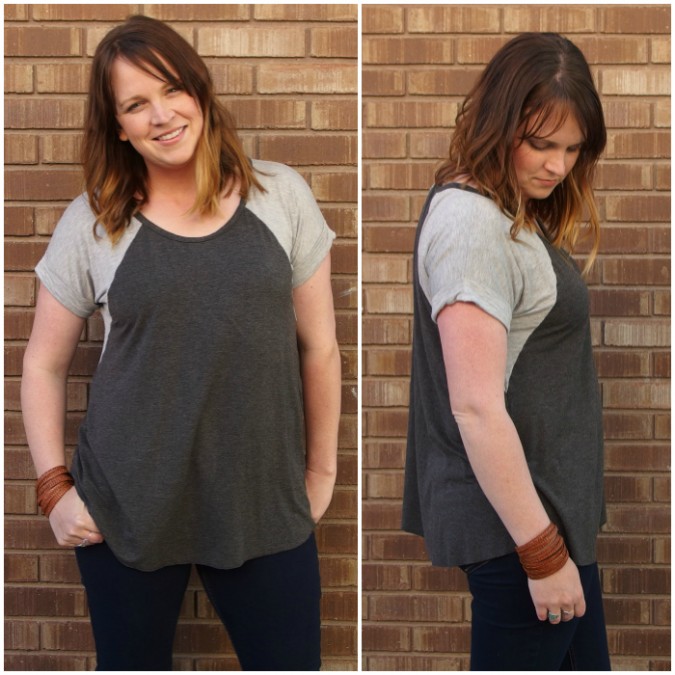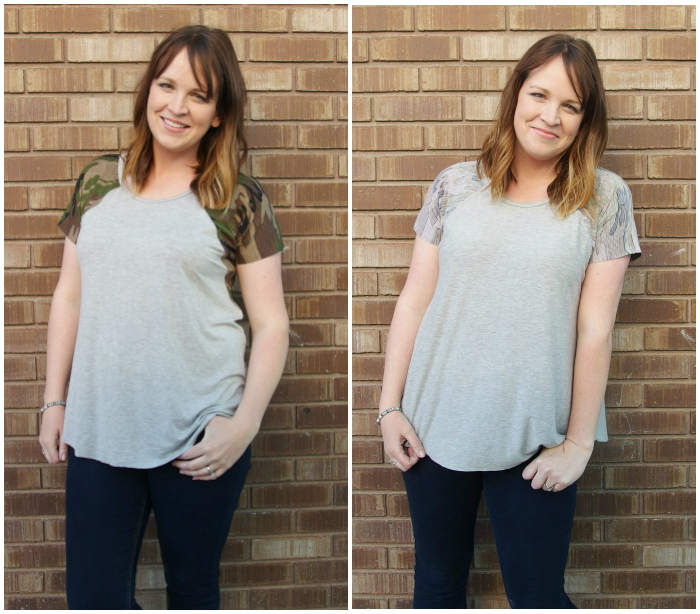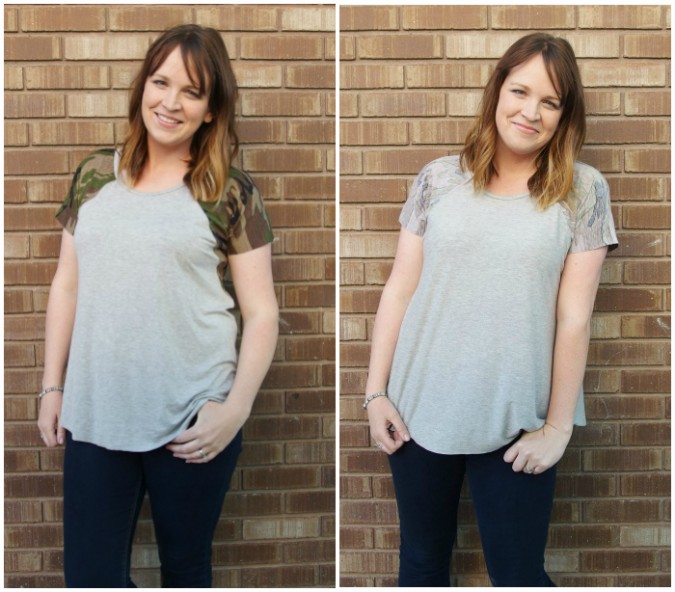 Diana used the ever-popular mustard with b&w stripes pairing for her pretty view F.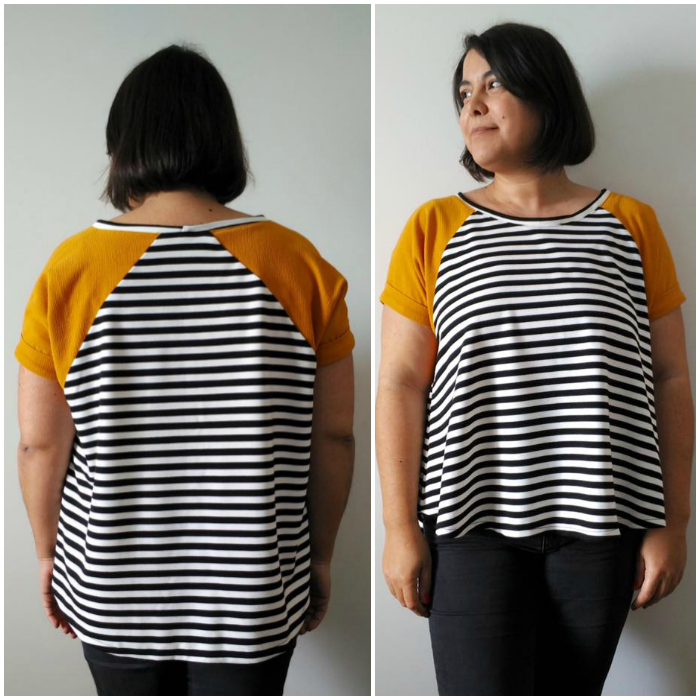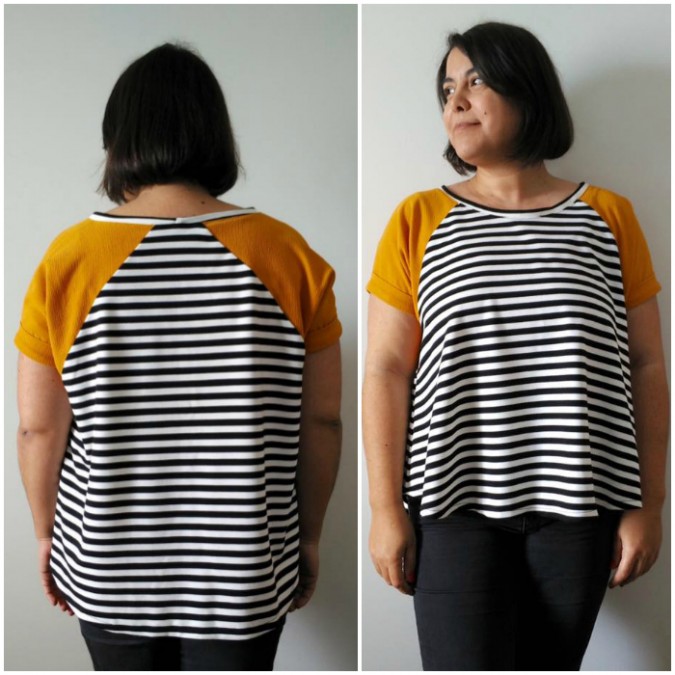 Darcy made both of the tanks, a view A and E.  I love the sheer and subtle stripes!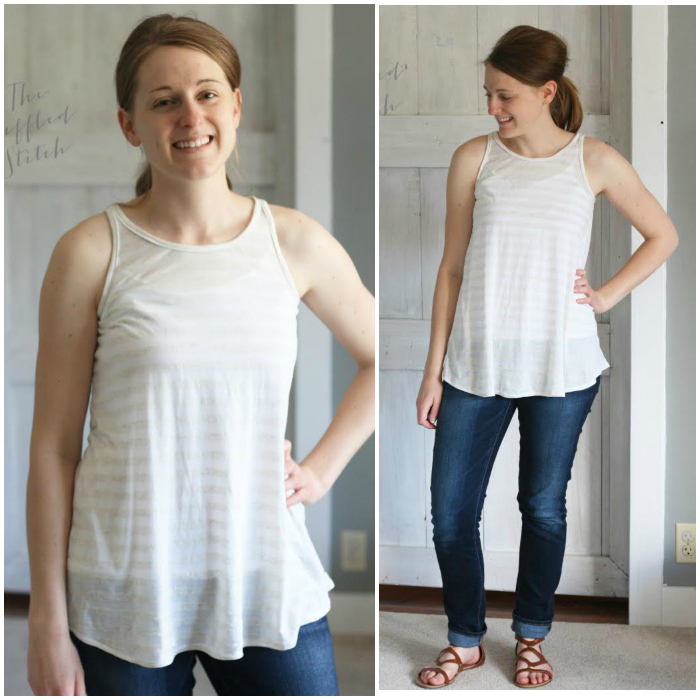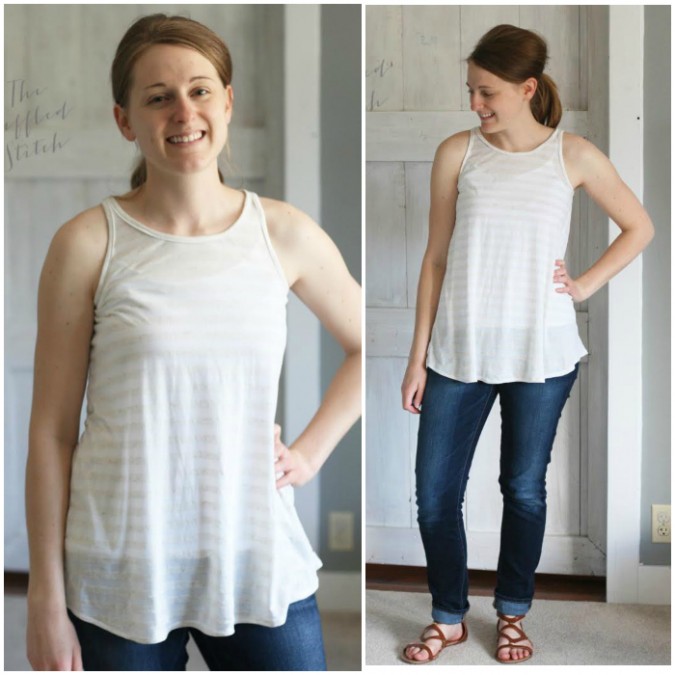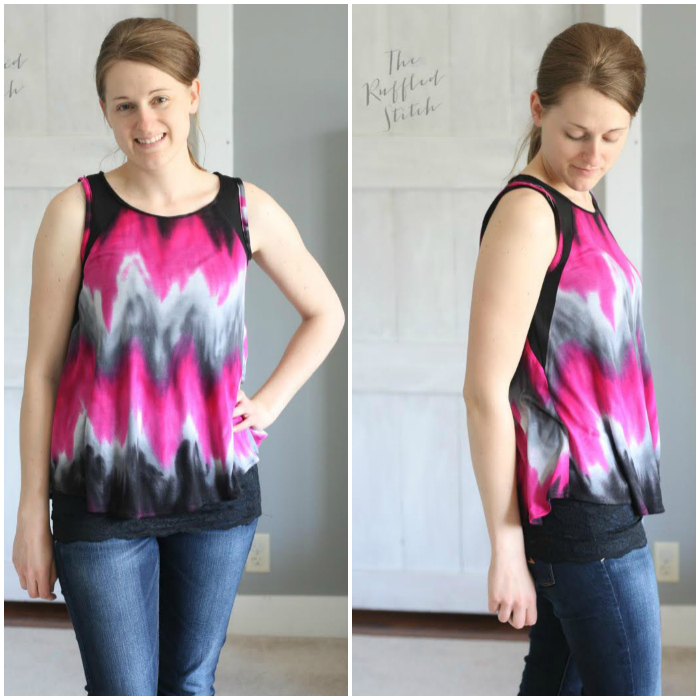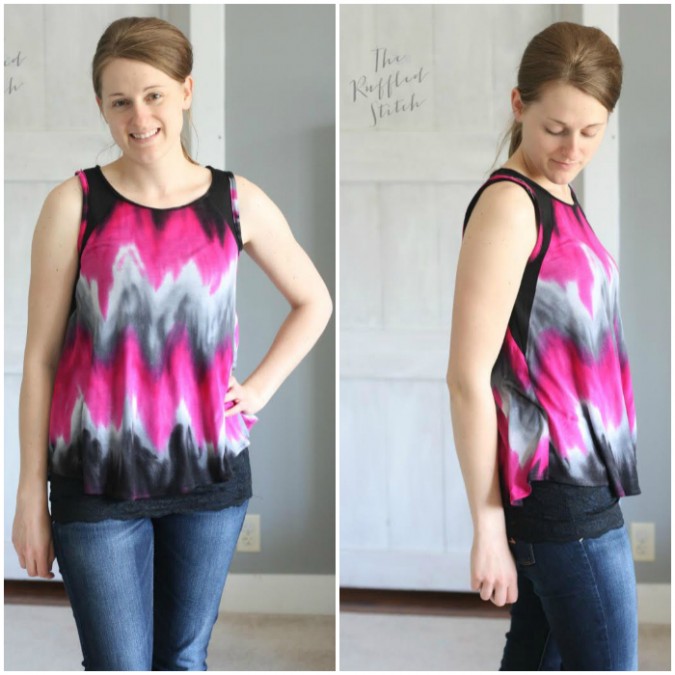 Crystal made three Santa Fes!  A beautiful lace sleeved view F, a fun animal print view C, and a soft and flowy tie dye view A!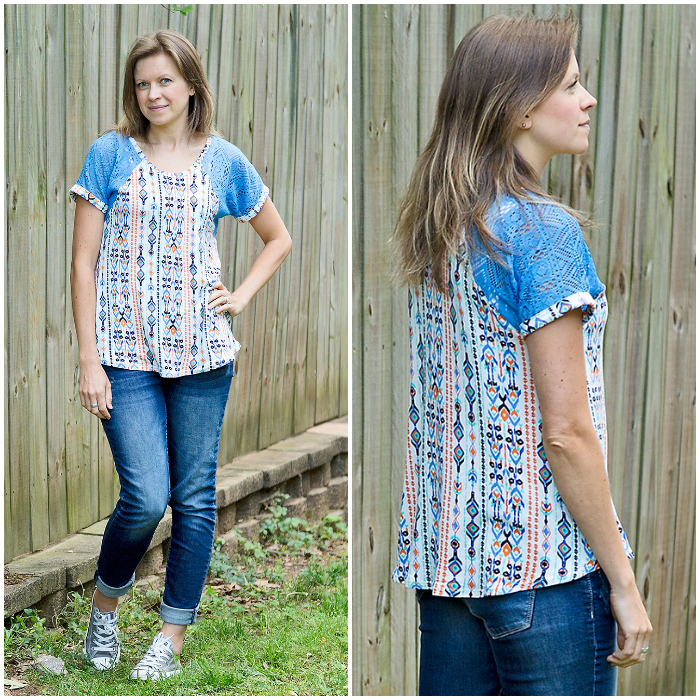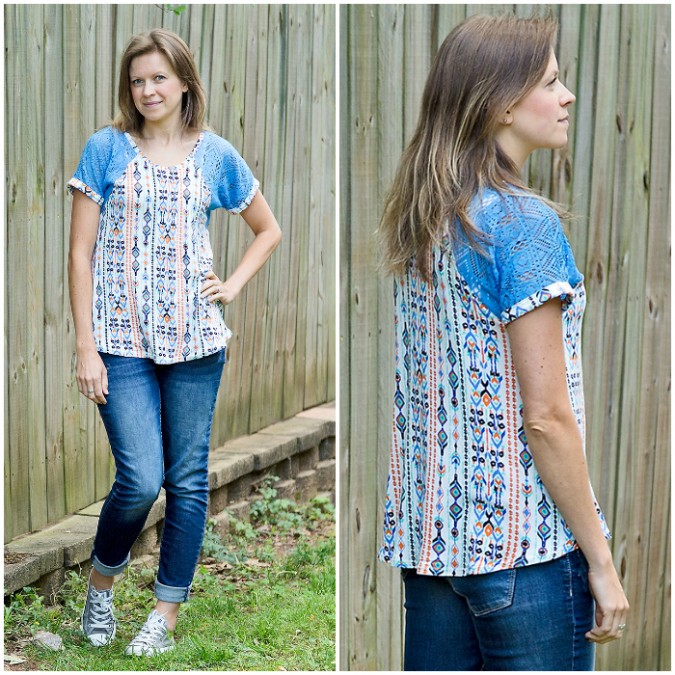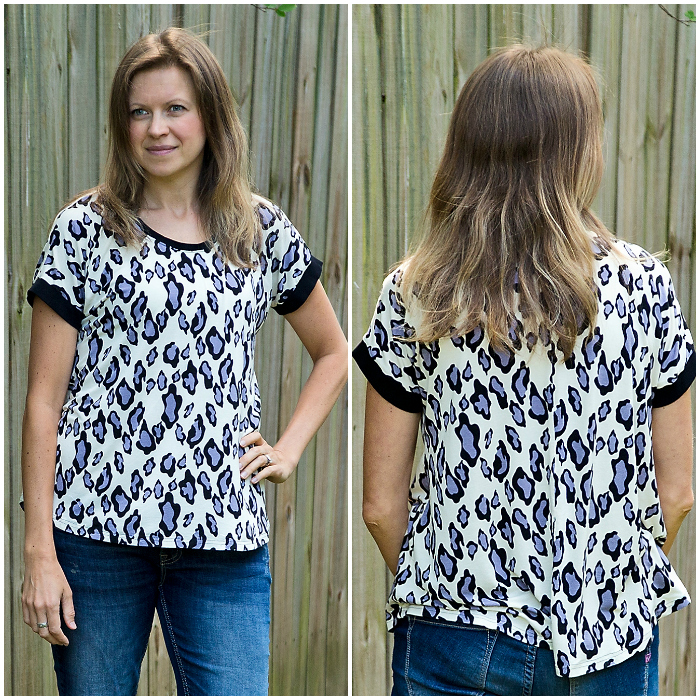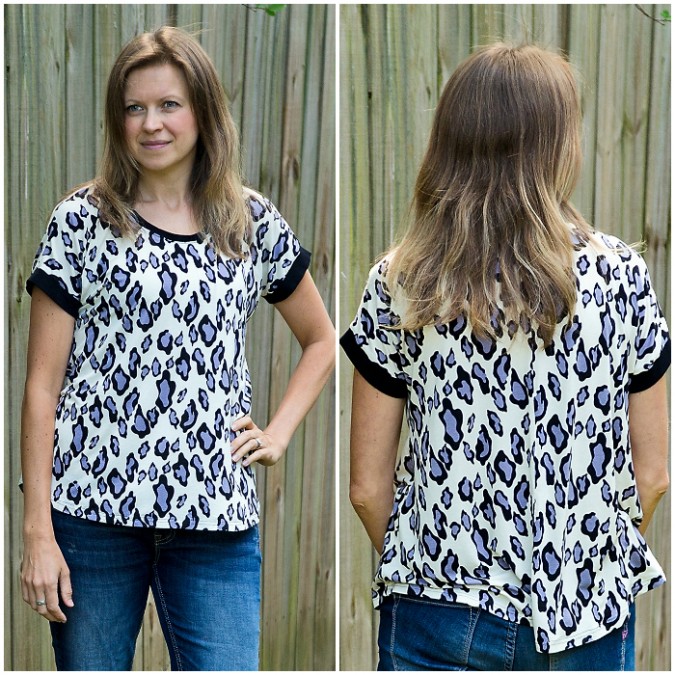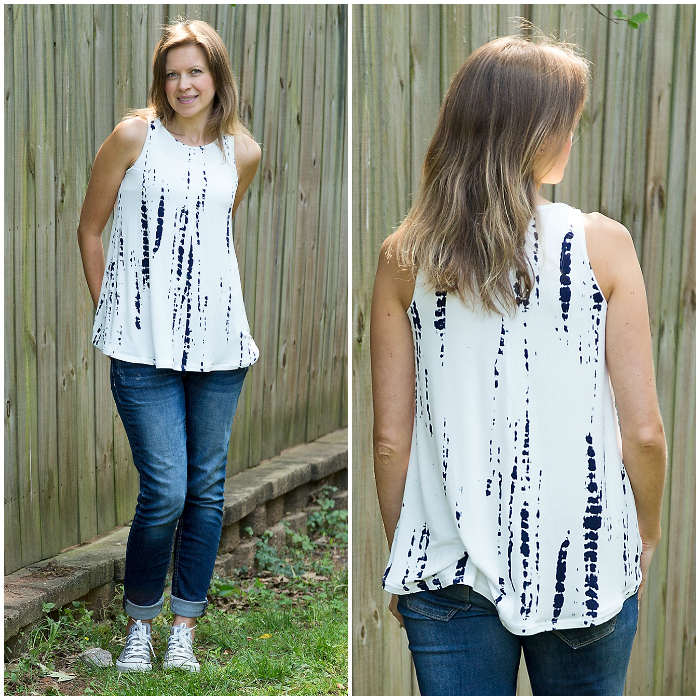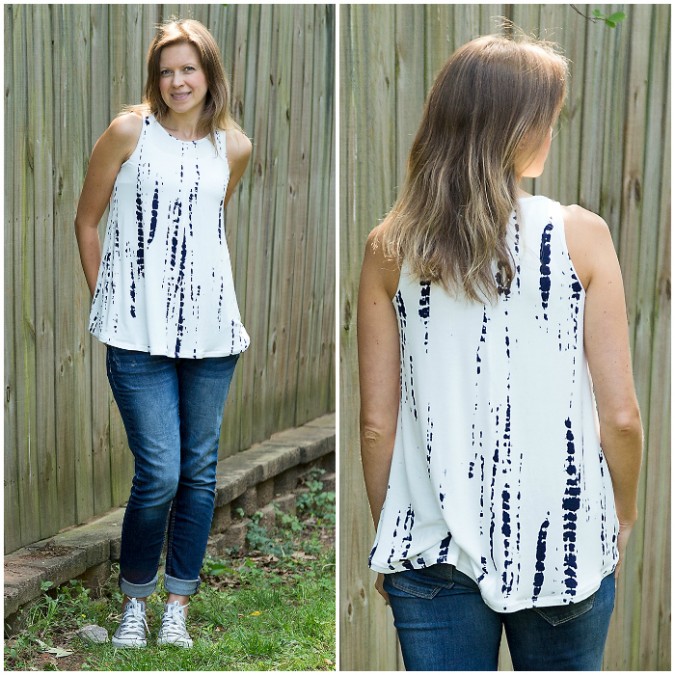 I love all of Courtney's tops, but those stripes have my heart!  That top just screams summertime and beach vacation to me!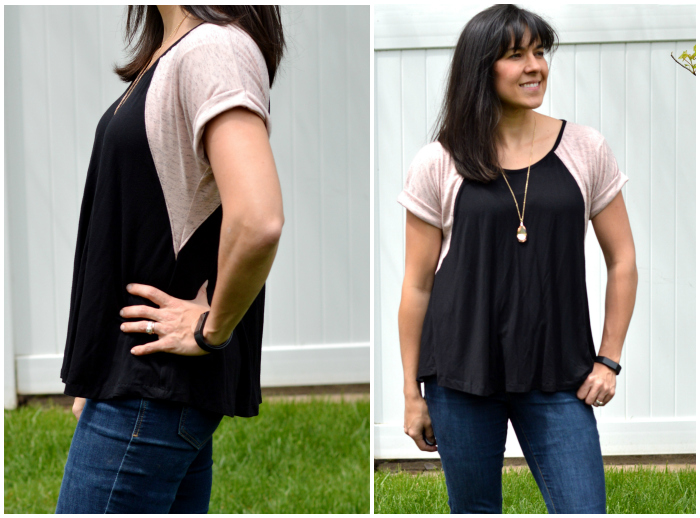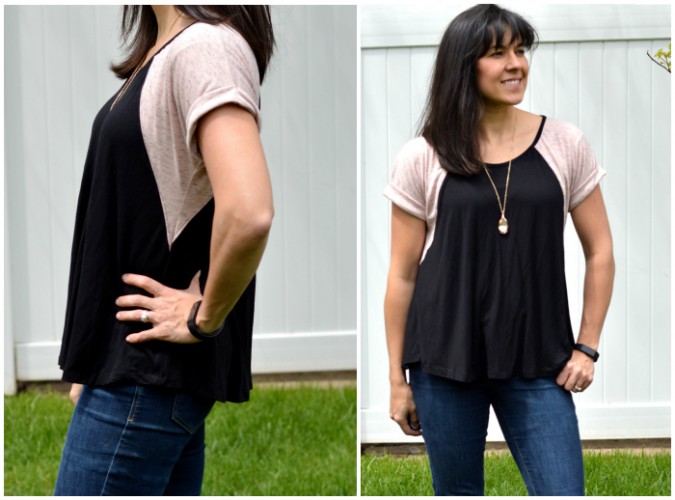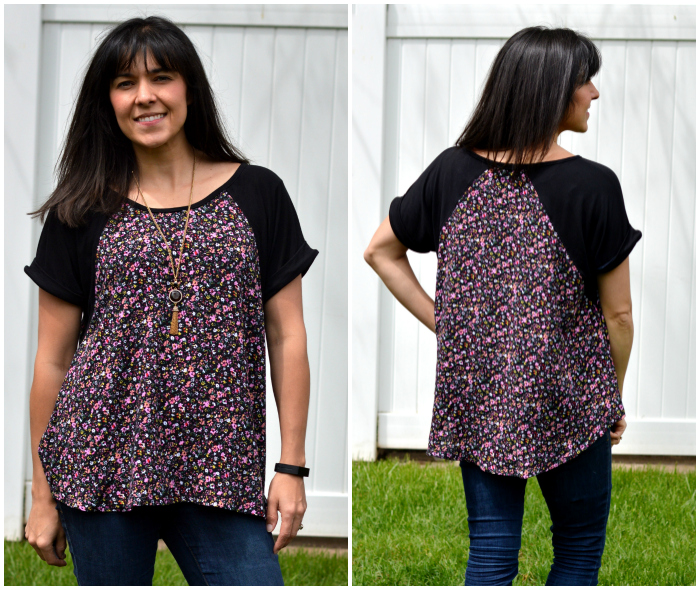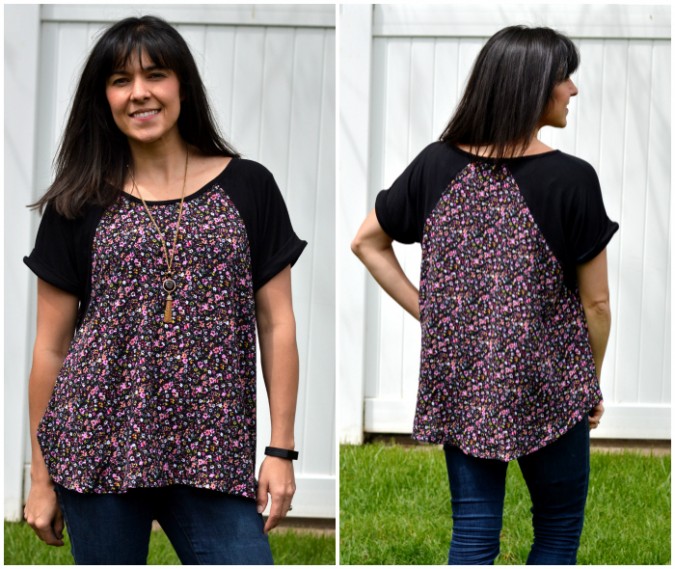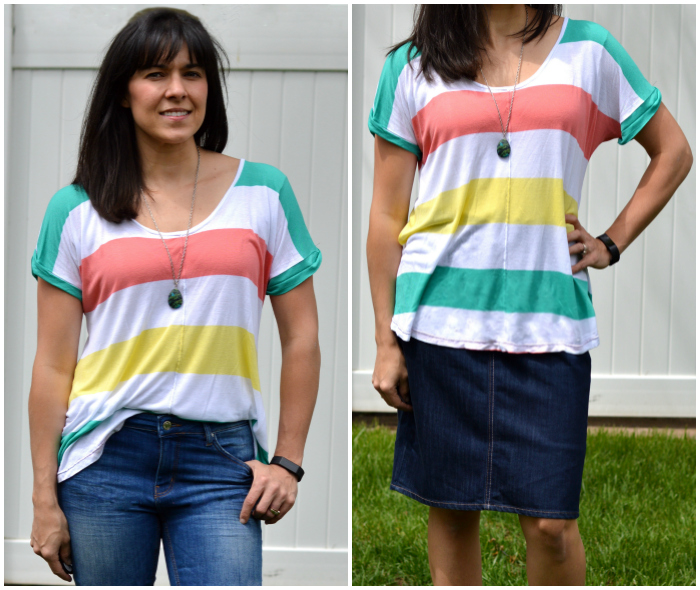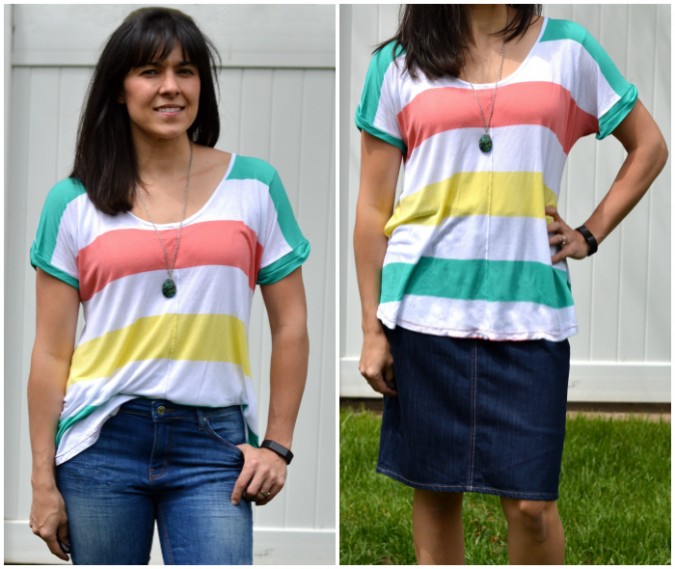 Cathy made a cute black and white tribal view A and paired it with pops of red!  Love it styled with a casual jacket too.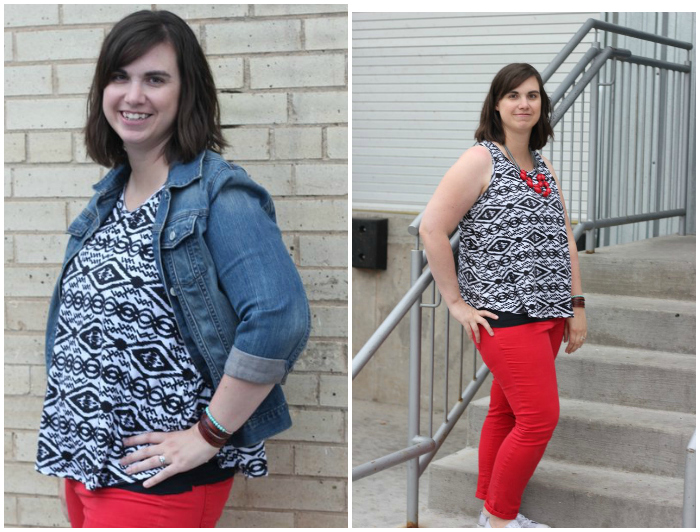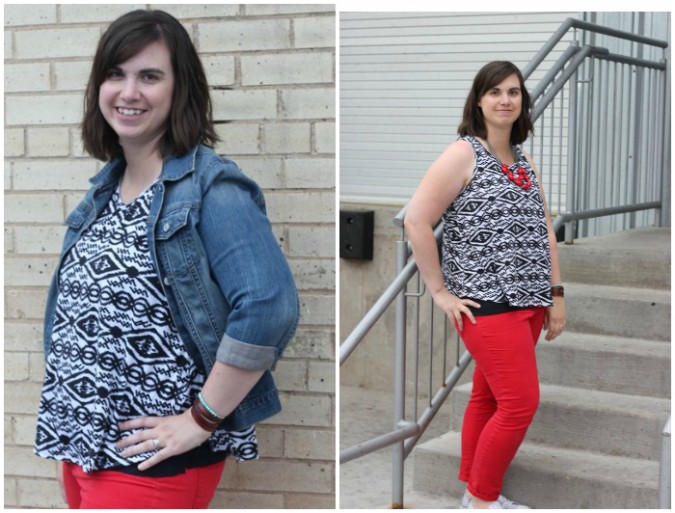 Cat made this super cute floral colorblocked view E.  I know we all have these great drapey florals in our stashes and now is the time to pull them out!  This is the perfect spring top!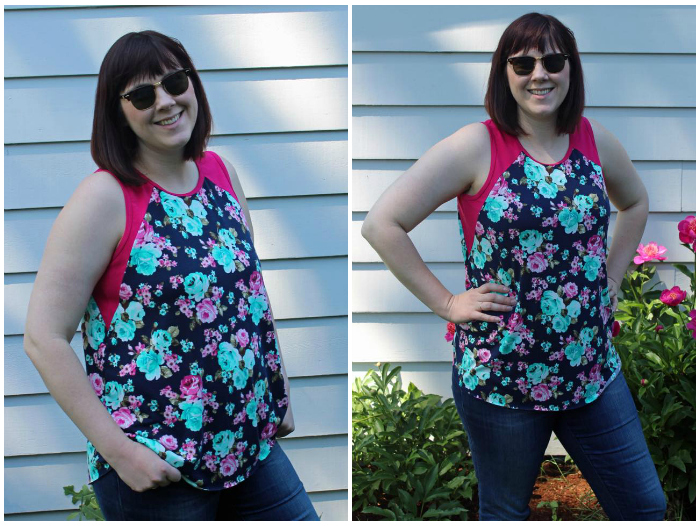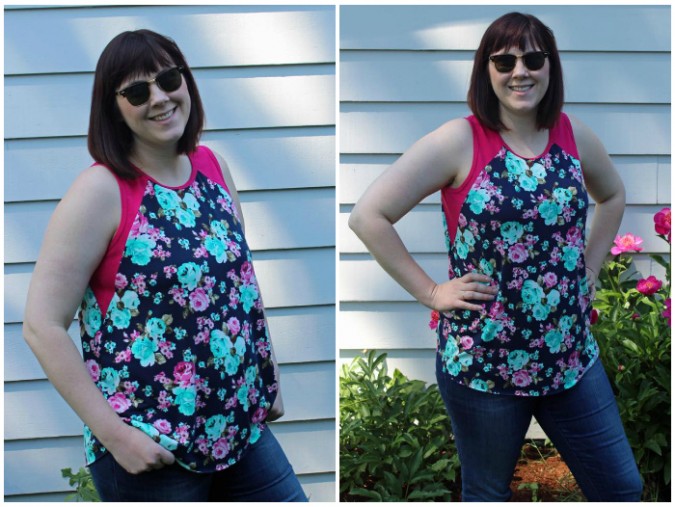 Brittney made two really pretty view Cs.  Her first is a beautiful floral for a slightly dressed up look, and the second is a nice solid for everyday wear!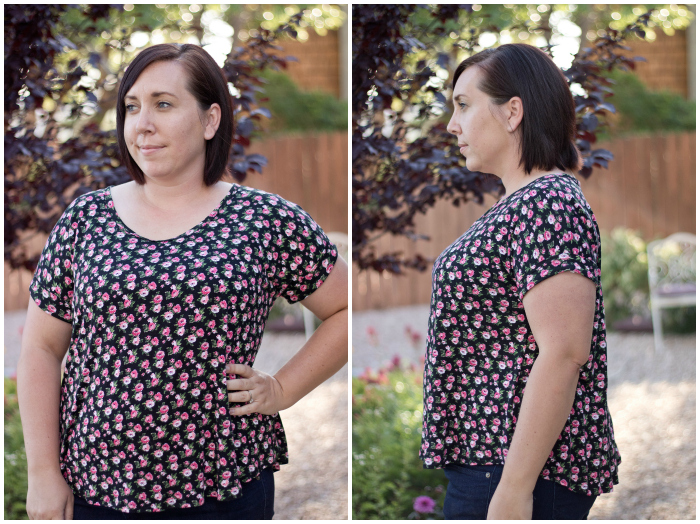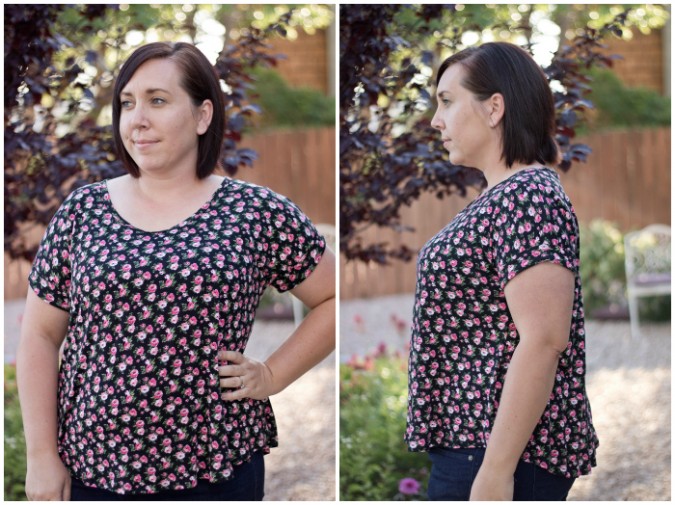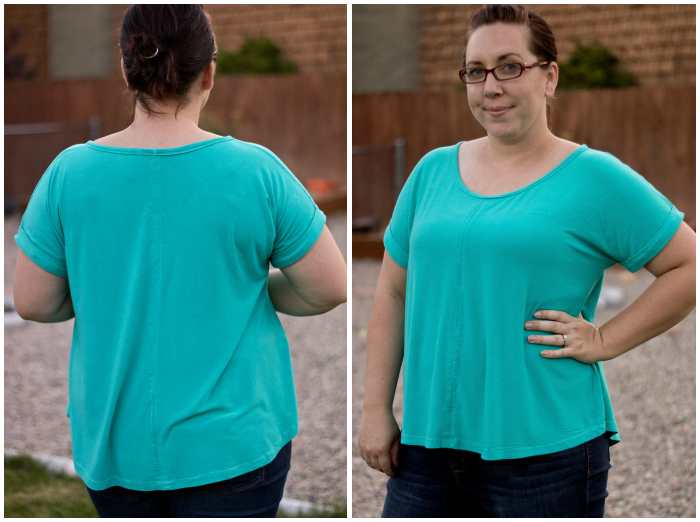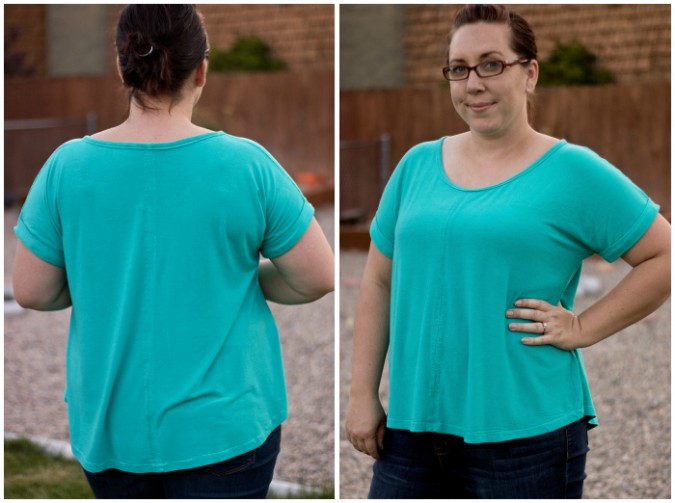 I'm a sucker for the tie dye knit that's so popular right now, like the one Beth used for her view C.  Her geometric tank is perfect for a more dressed up look!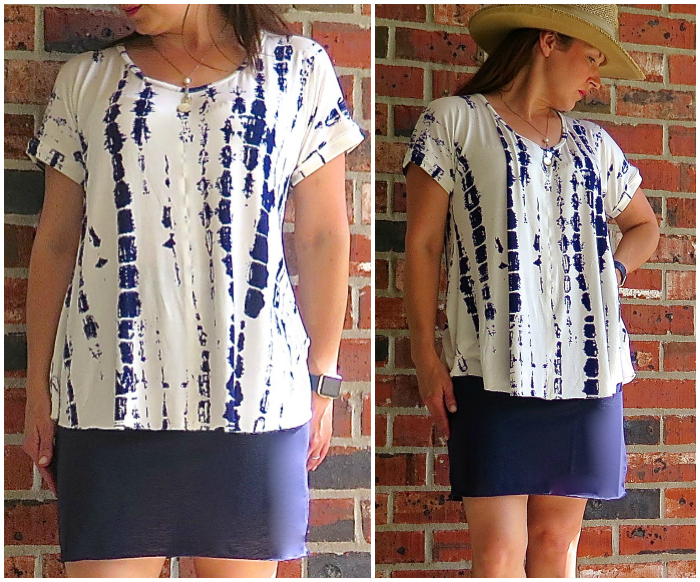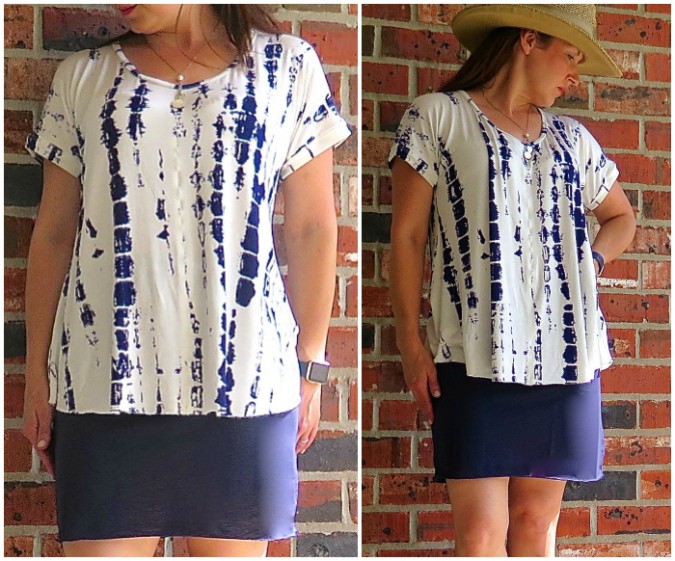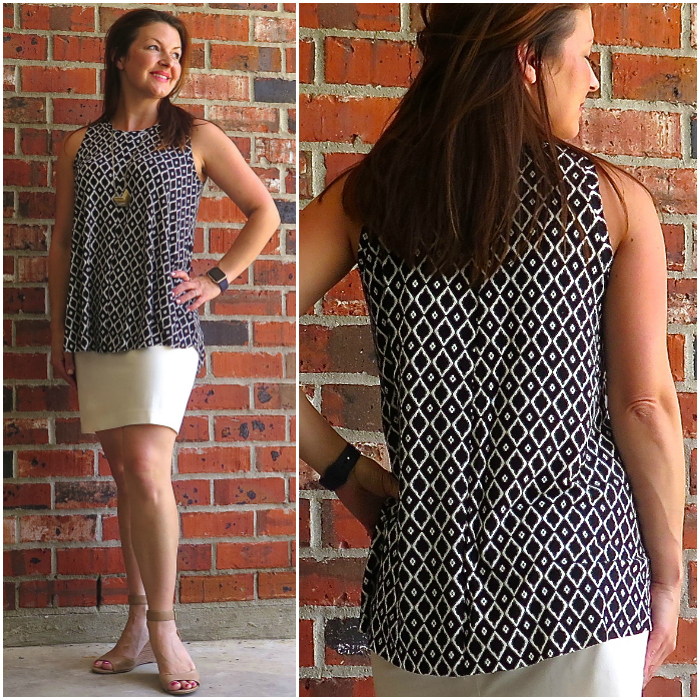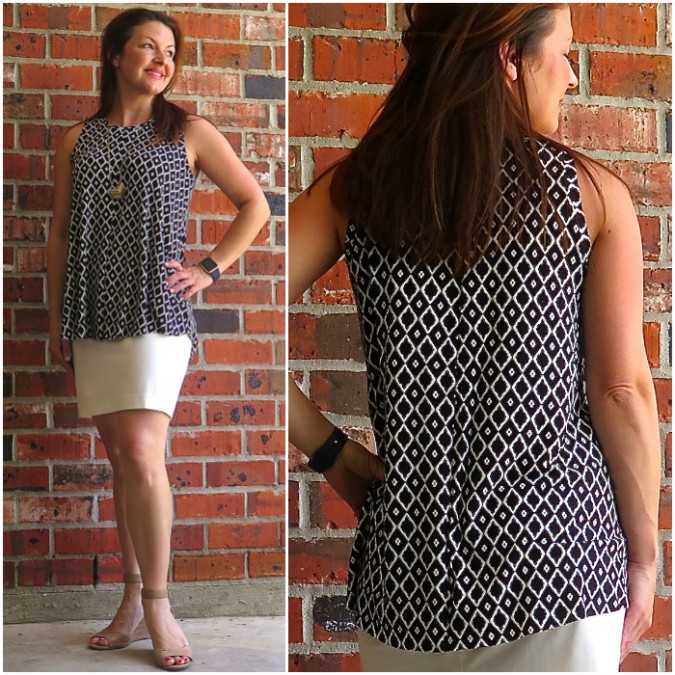 Rebecca made her view F fully with woven fabric!  Again, this may not work for bust sizes above a B, so use your own discretion.  I love how she used a trim accent down the center on this one and at the hem of her view C!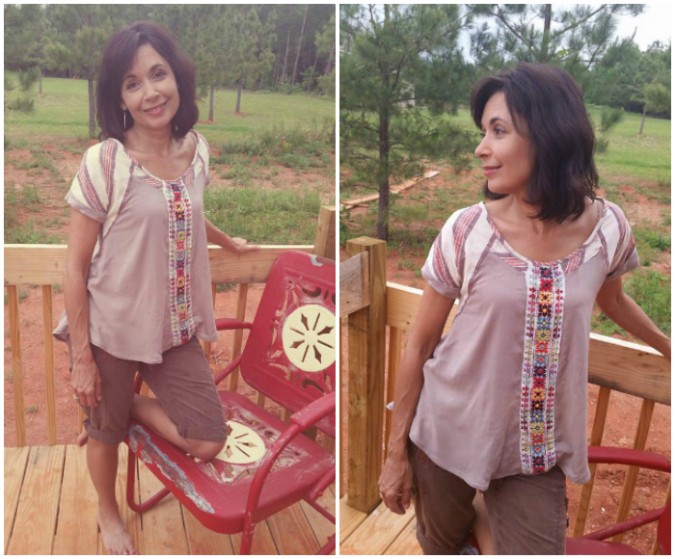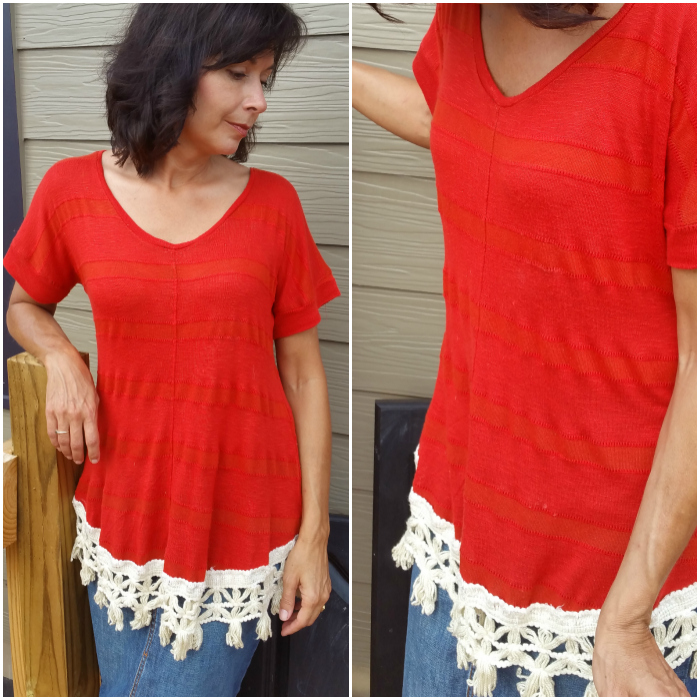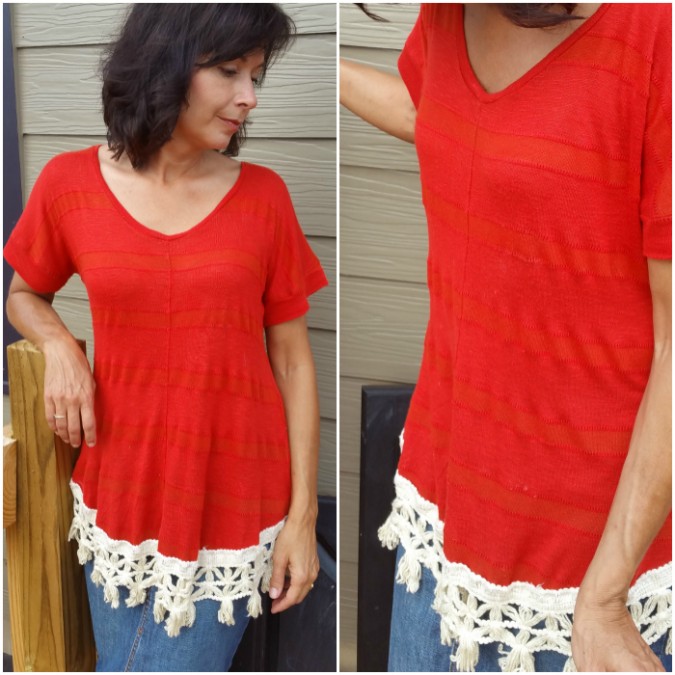 Andie used her Harry Potter house colors and took advantage of the optional center seam on her view B tank!  Her floral View E looks like the perfect summertime staple to me.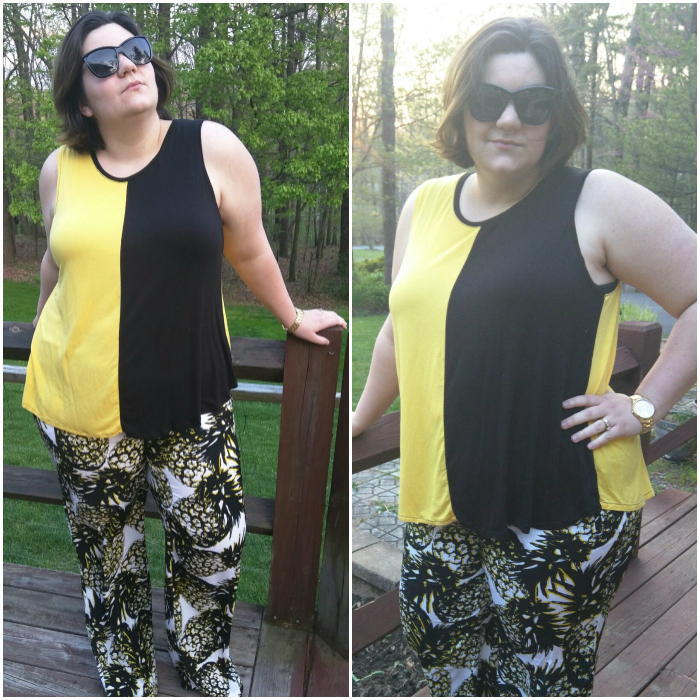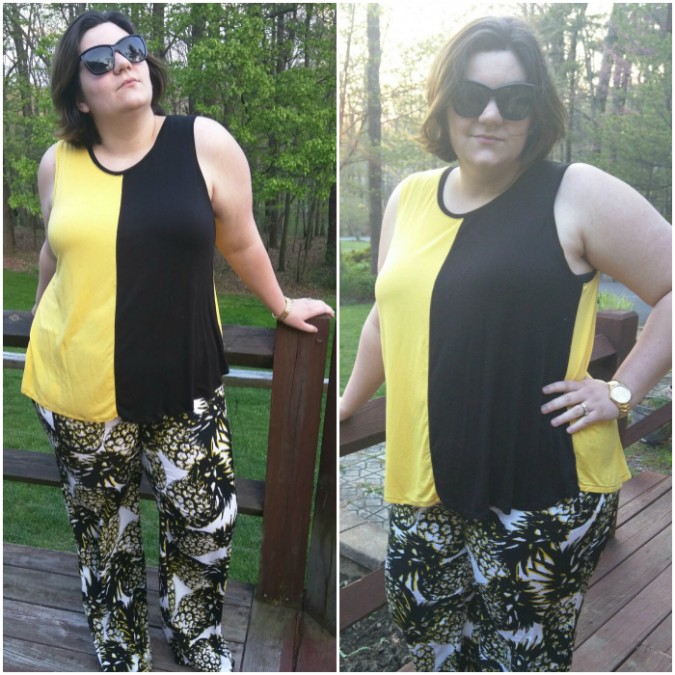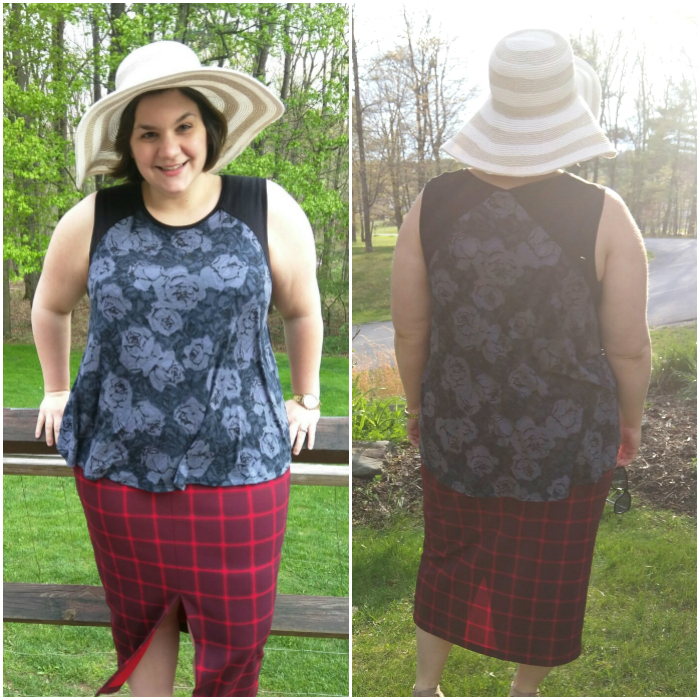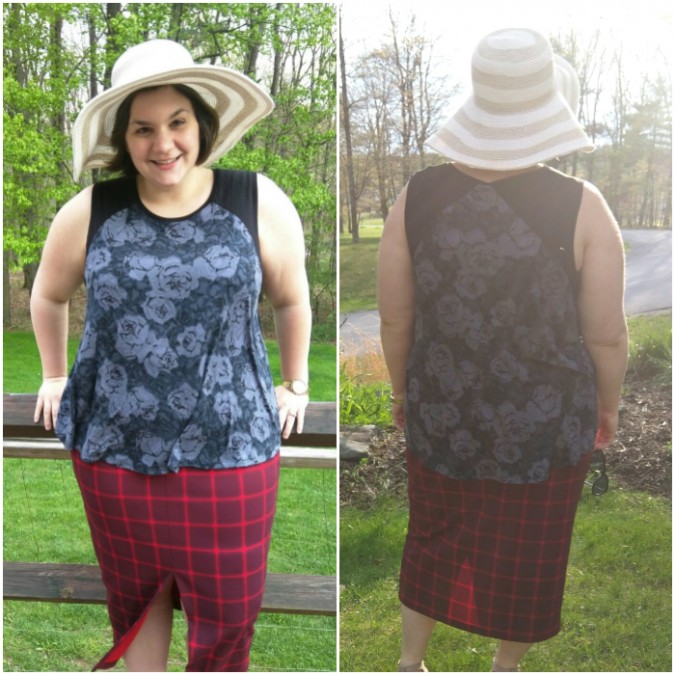 So, how's that for some serious inspiration?  Huge fist bump to all my amazing testers (several of whom aren't pictured here, but were still instrumental in perfecting this pattern!).  If you haven't purchased your Santa Fe Top pattern yet, you can still get it on sale!!  No coupon necessary, sale ends May 16th at 11:59 pm MST.  Happy sewing!