Introducing the Santa Fe Top, a brand new pattern from Hey June and the first knit tank in the shop!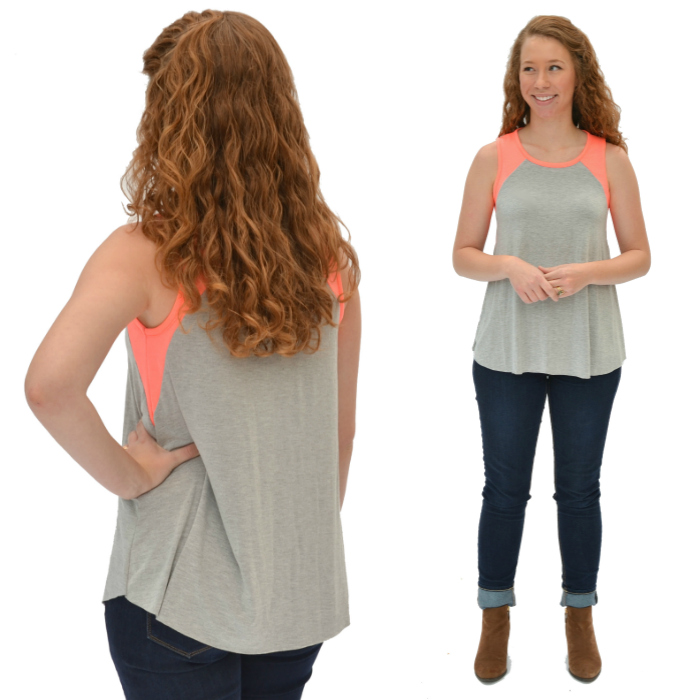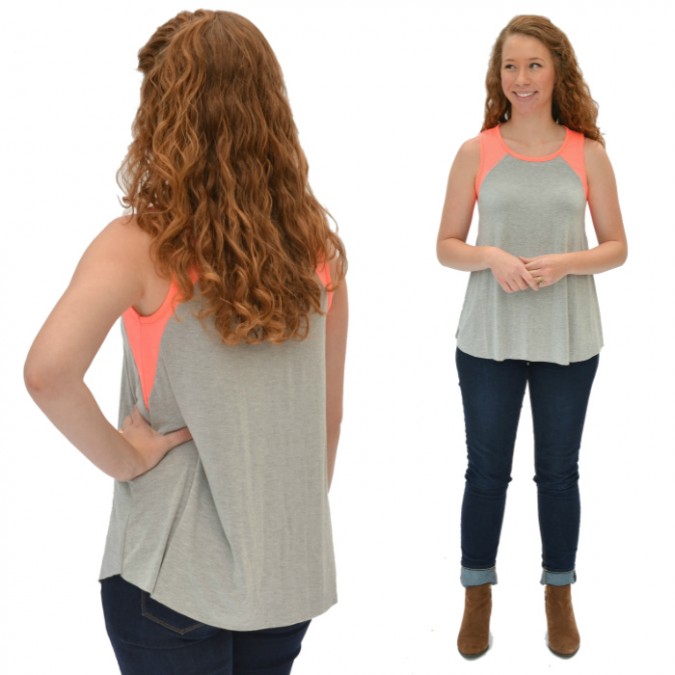 The Santa Fe has SIX different views to keep you cute and comfy all year round.  All of the views feature a swingy trapeze shape that flatters the shoulders and bust and skims the rest of the body – so go ahead and have that ice cream cone this summer – we've got you covered!  Check out the listing to see line drawings of all six views!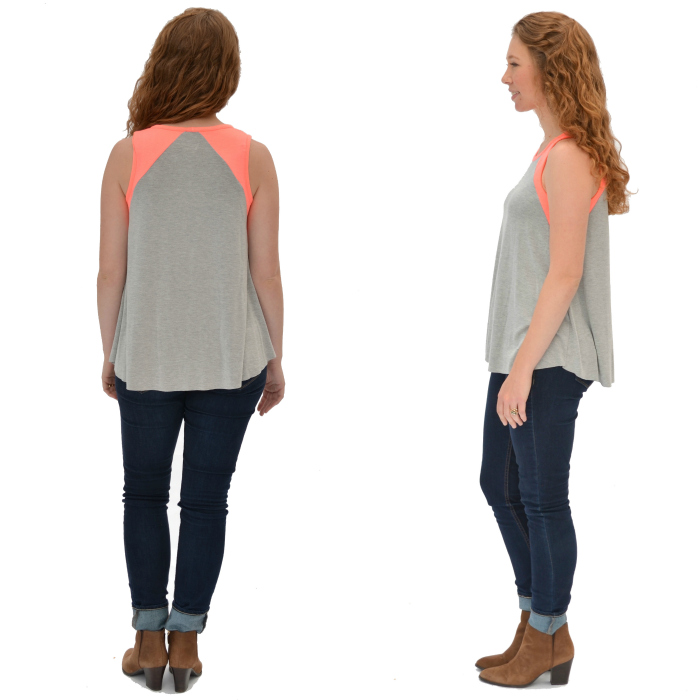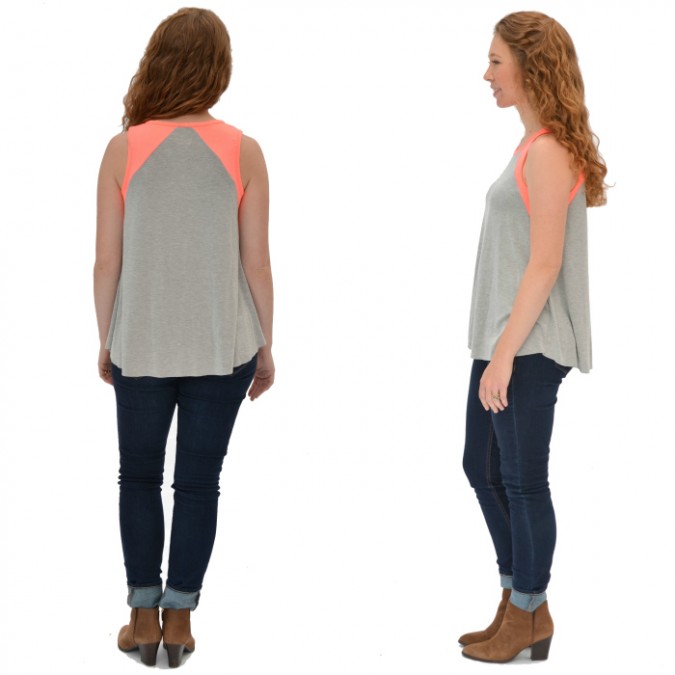 This neon coral and gray number is view E.  Views D, E, and F are the same as A, B, and C, but feature cute raglan-style insets on the sides for a fun and sporty look.  This is a true tank top with a wider strap.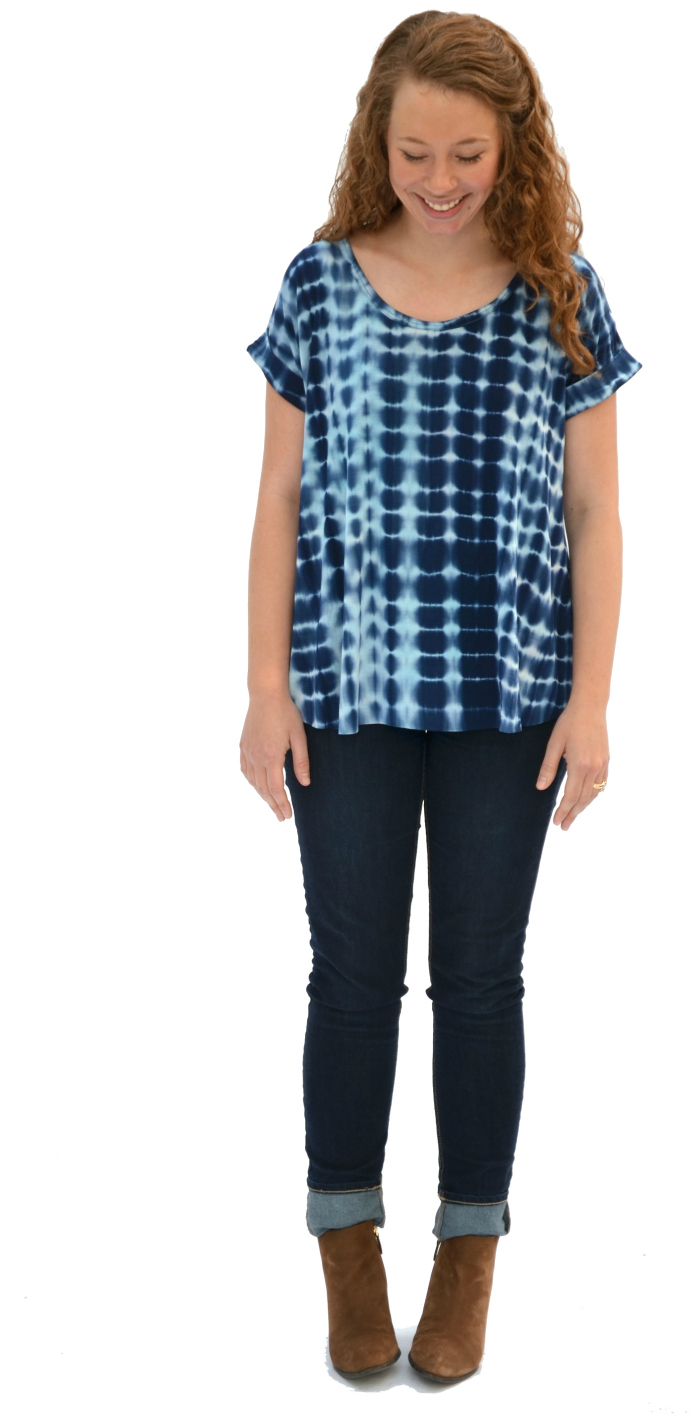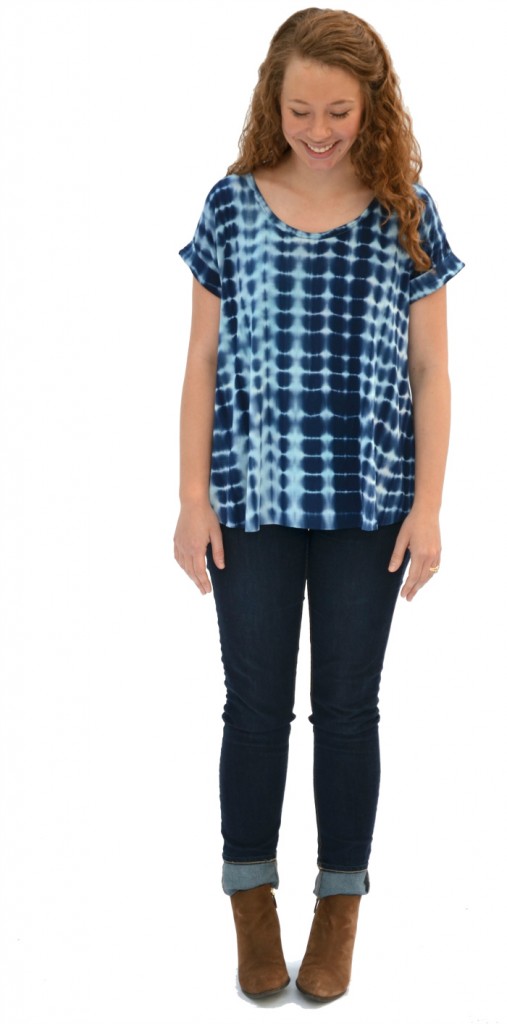 Views C and F have a cuffed dolman style sleeve for a little more coverage and three season wear.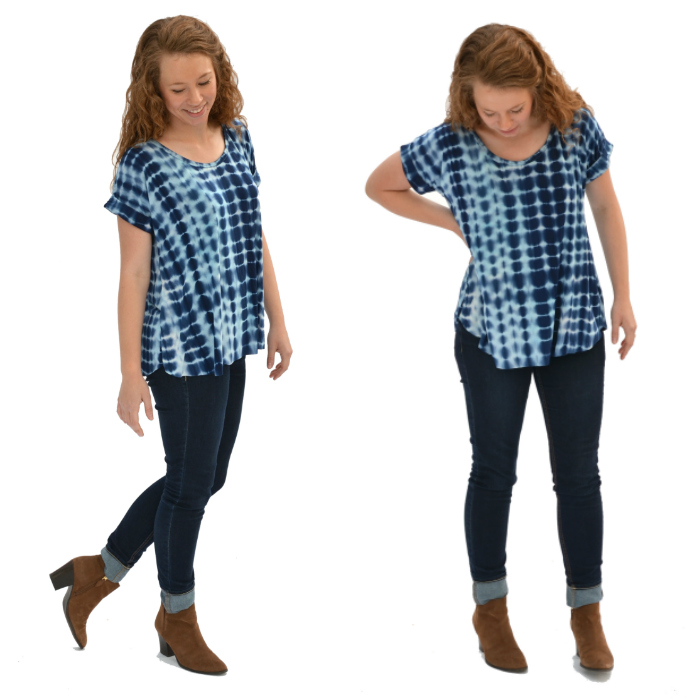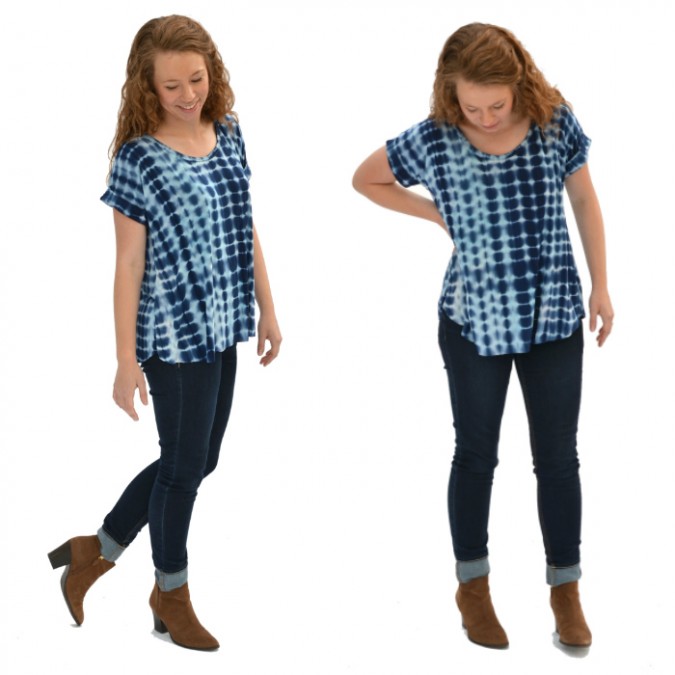 Views A, B, and C also feature an optional seam down the center front and back for a little interest and give the opportunity for contrast top stitching.  Or you can cut on the fold and leave the seam out, like on this flowy tie dye number.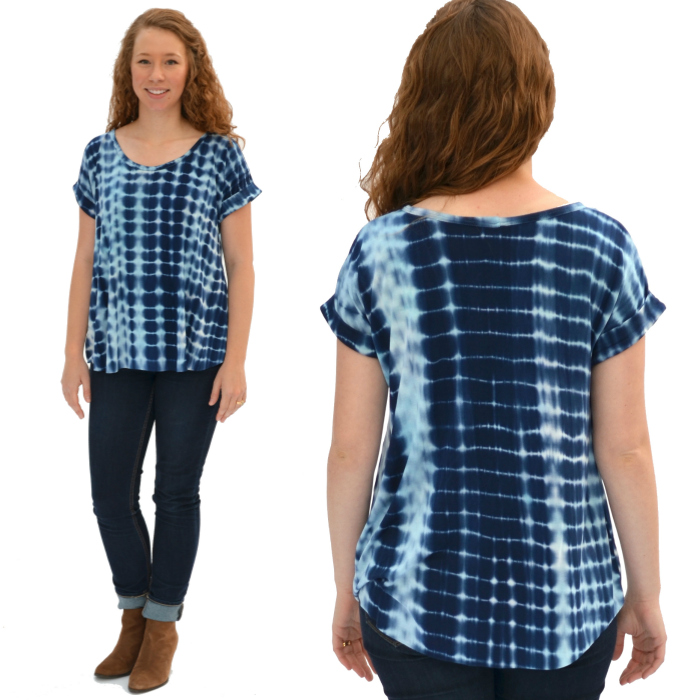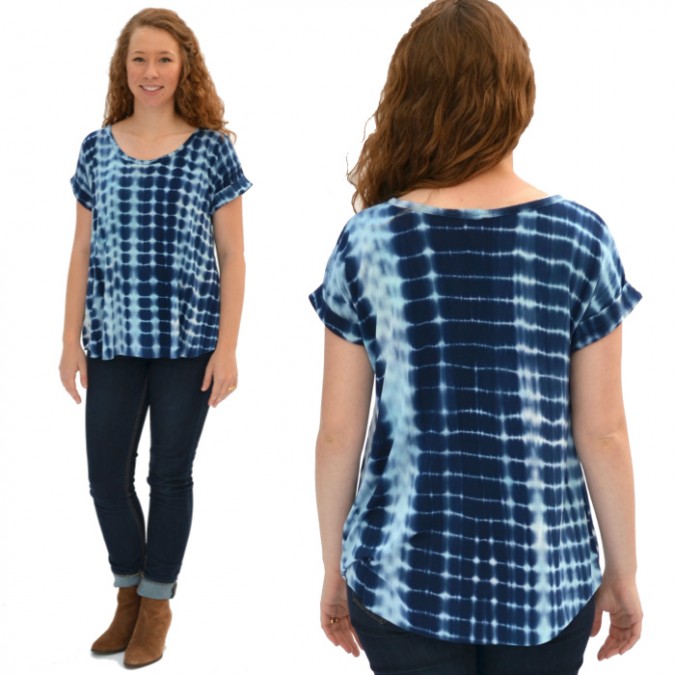 Views A and D are a narrow cut tank top with a higher neckline.  These views require a strapless or racer-back style bra, or a simple safety pin in the back to keep your straps from showing.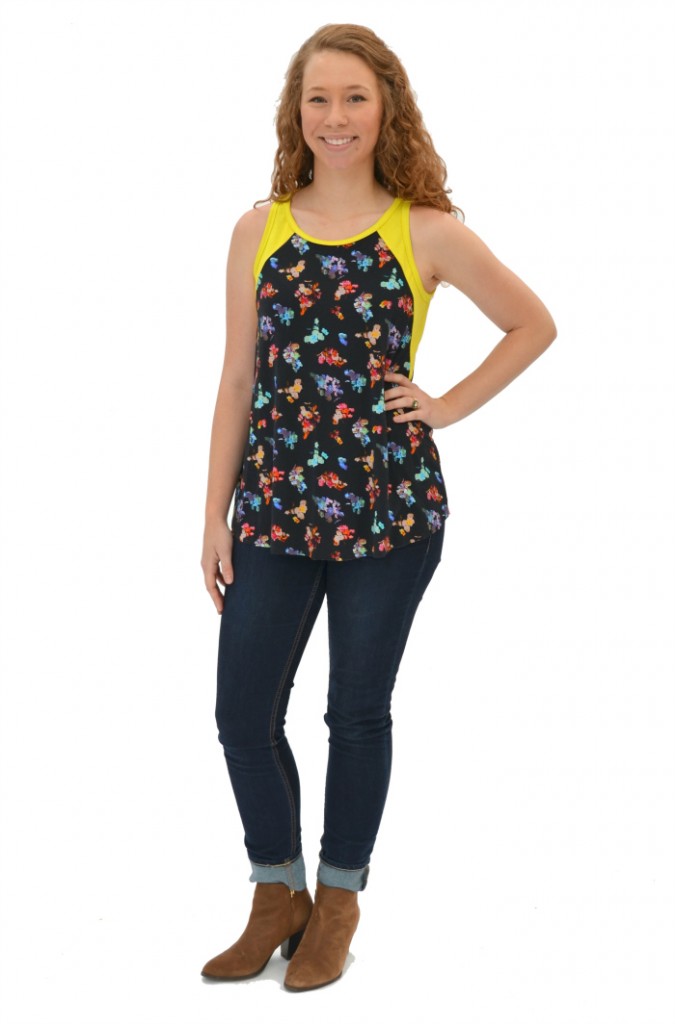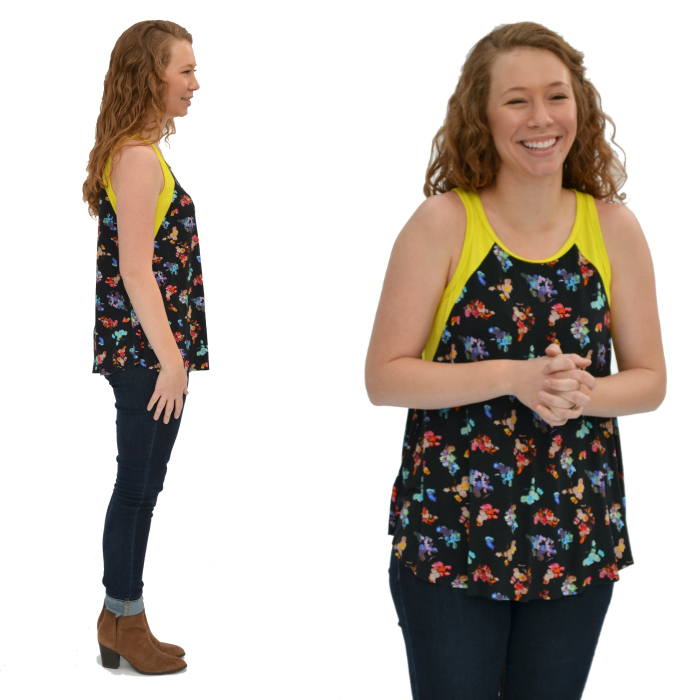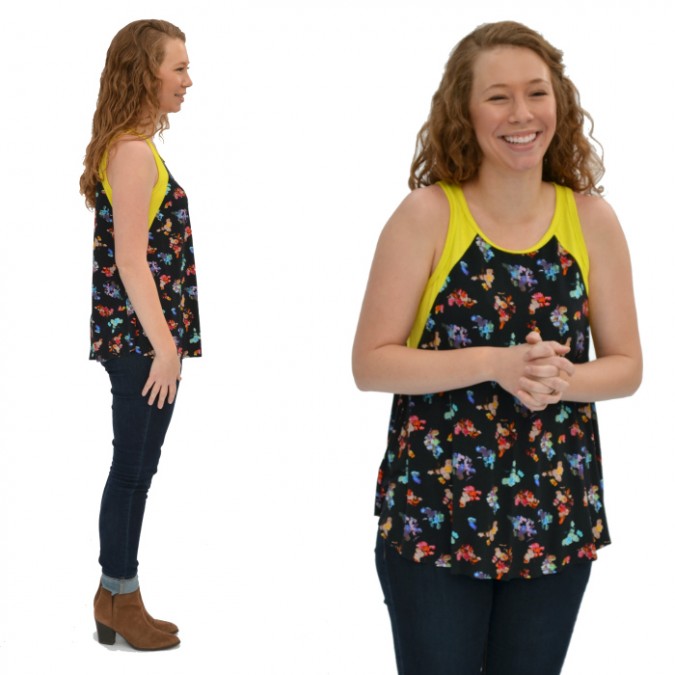 The insets create a flattering triangular design, perfect for color or pattern blocking!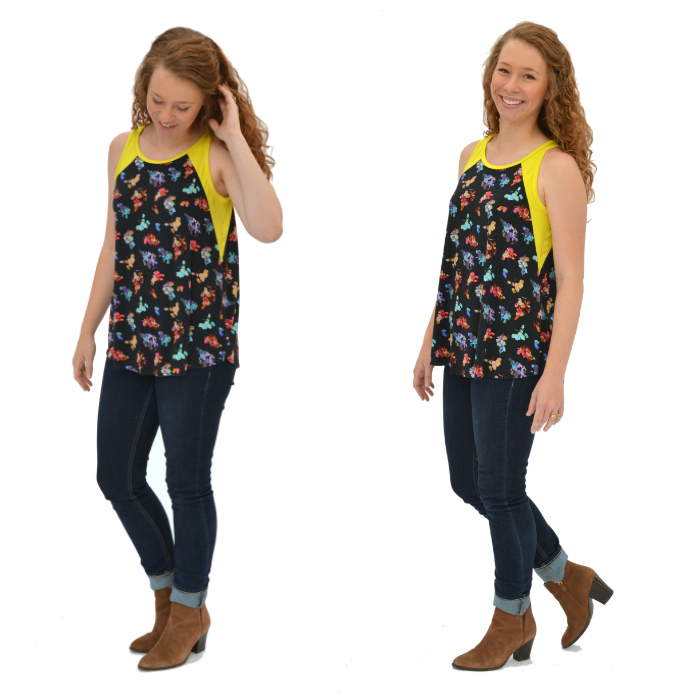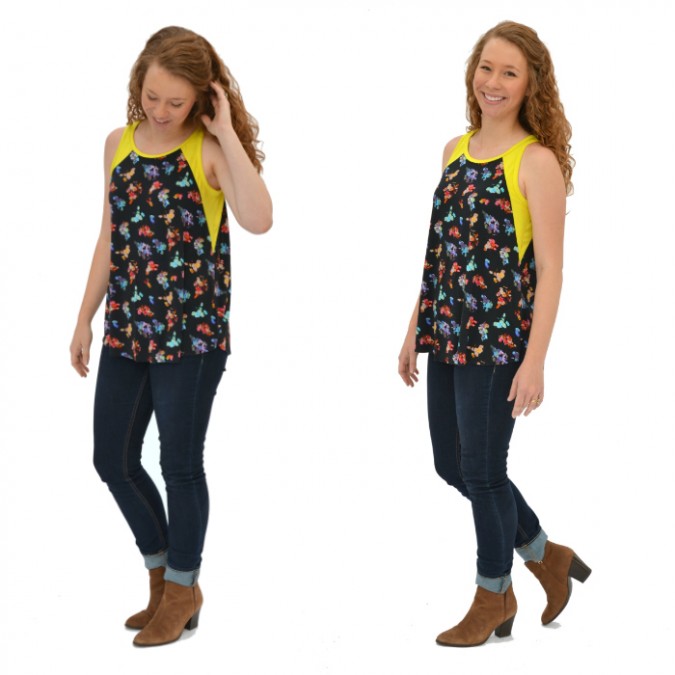 The back forms an inverted triangle for another cute detail!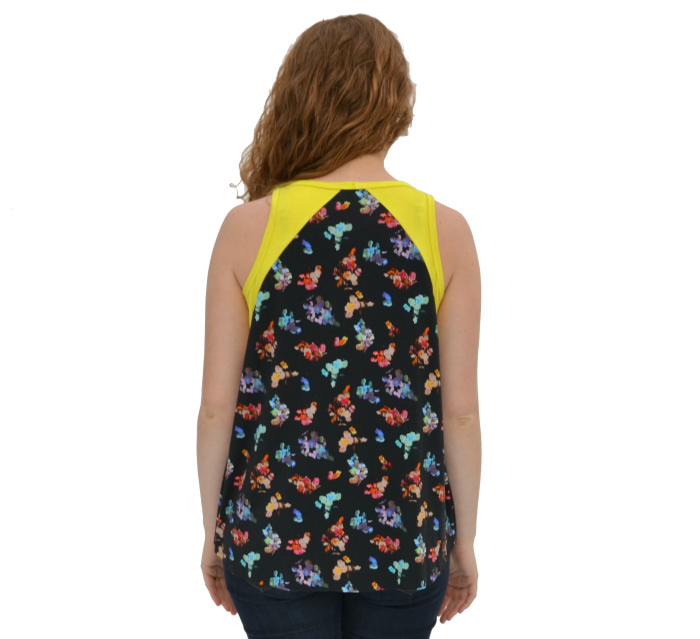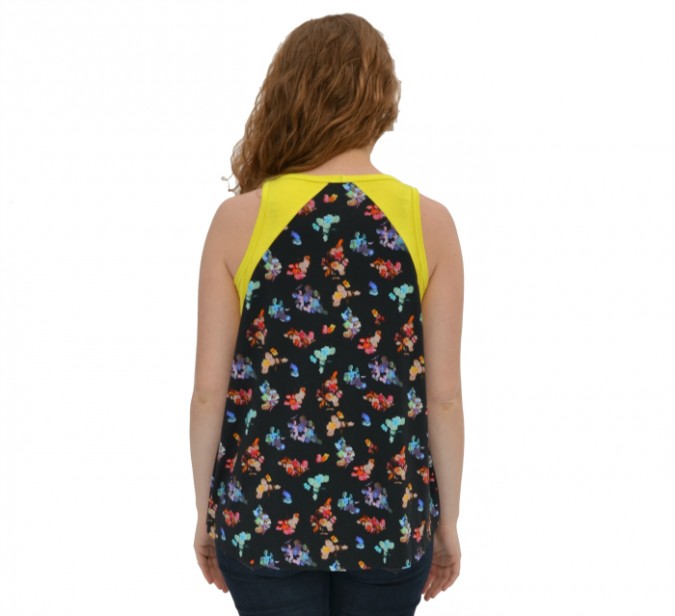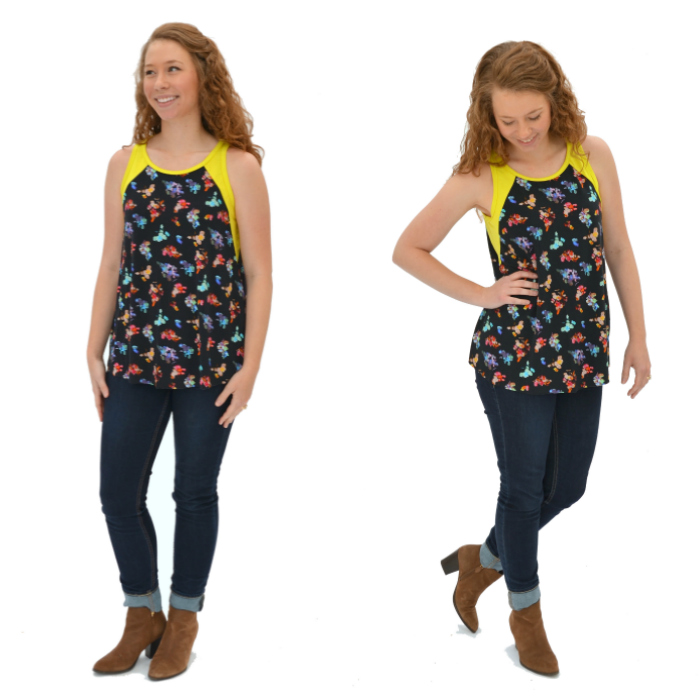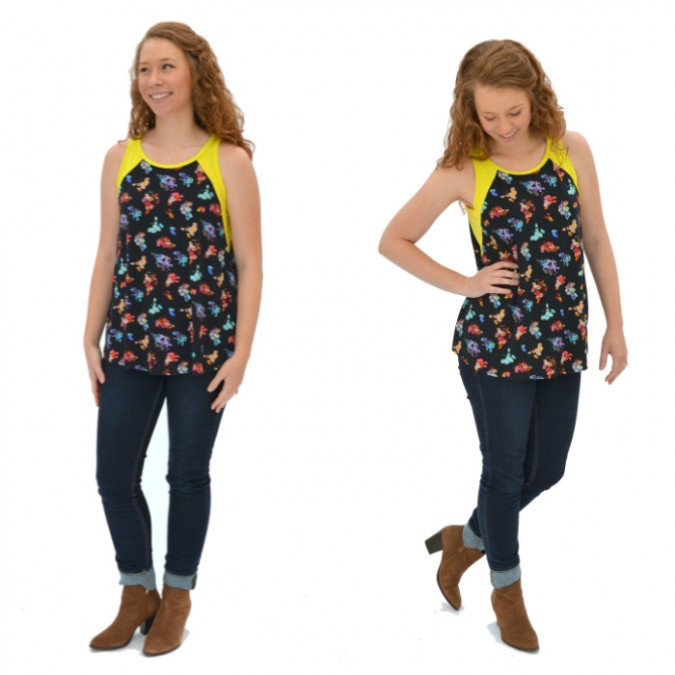 The Santa Fe is best made with super drapey and thin knits such as rayon, silk, and polyester blends.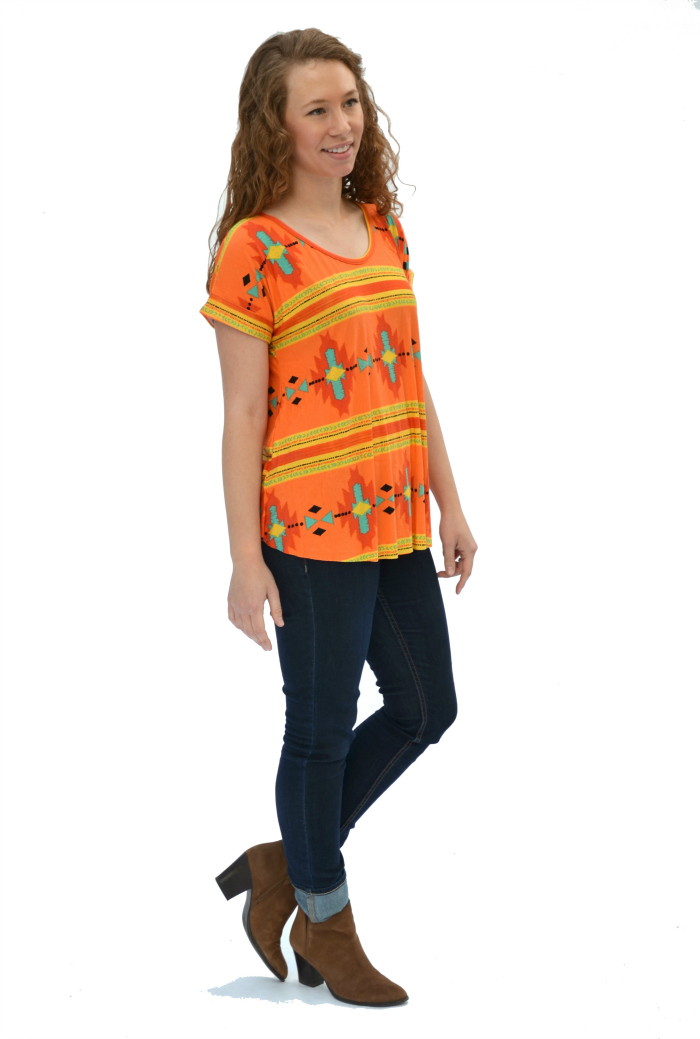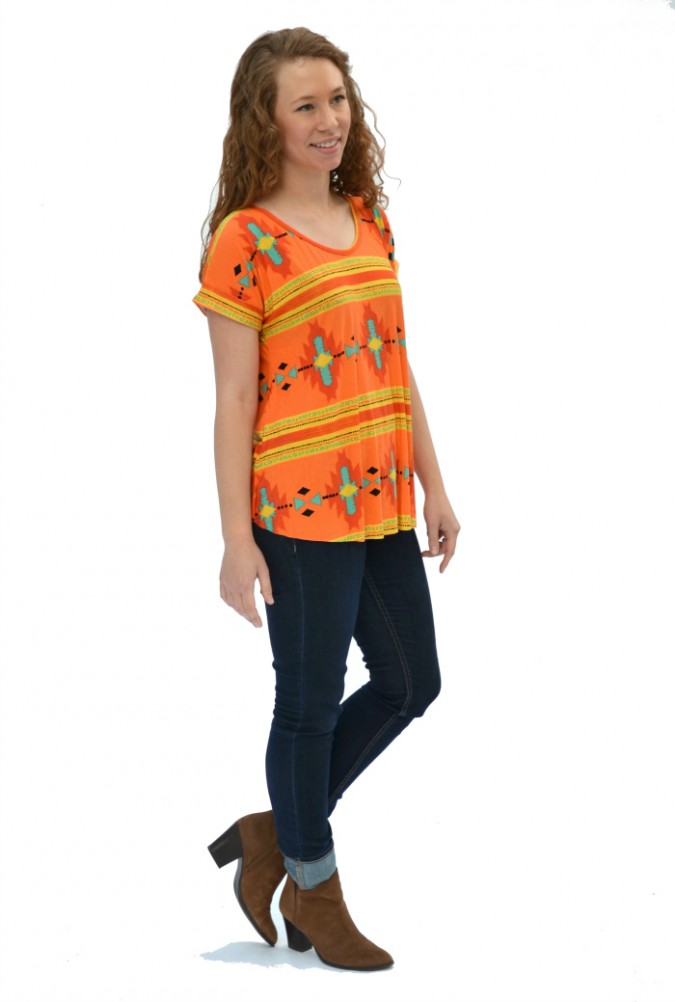 Avoid cotton, cotton/lycra, and heavier weight knits such as ponte, interlock, double knit, or liverpool.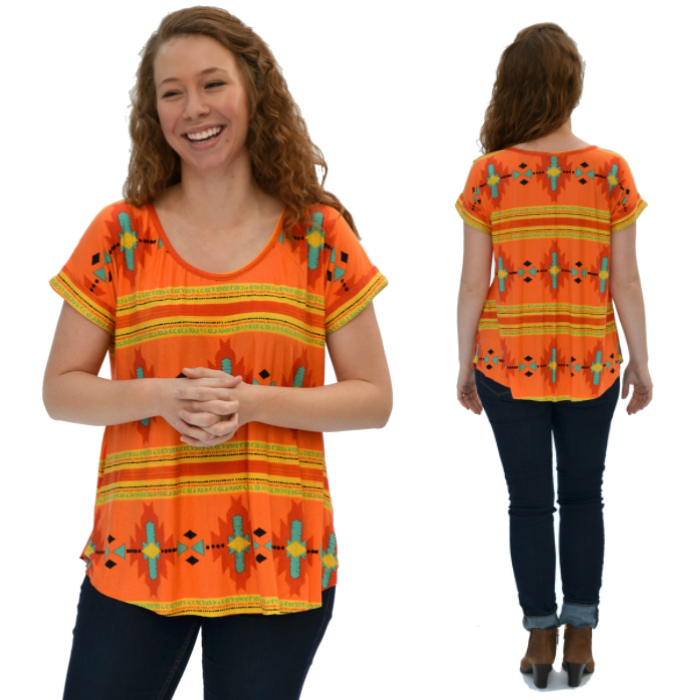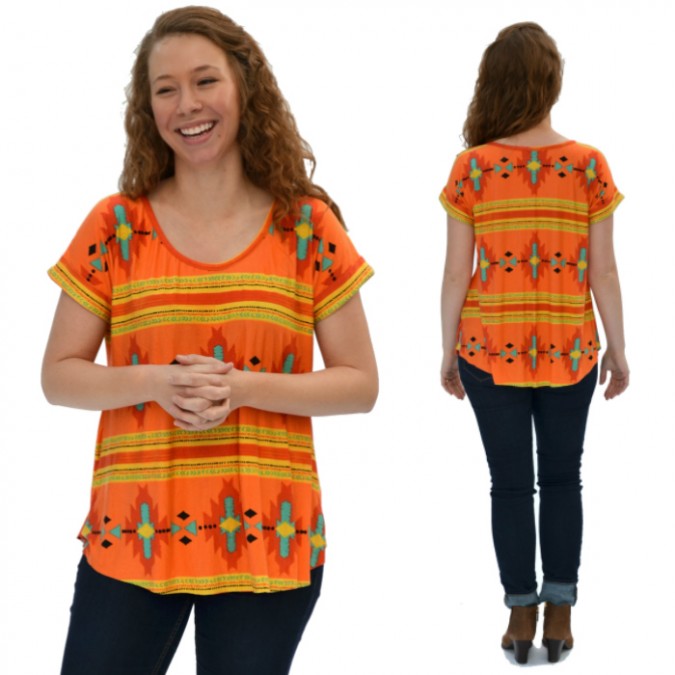 Using a slinky and thin knit will guarantee a beautiful drape like this Santa Fe-inspired top and also ensure that the shirt is long enough.  If you use less drapey knits, you may want to lengthen the shirt slightly, as outlined in the pattern.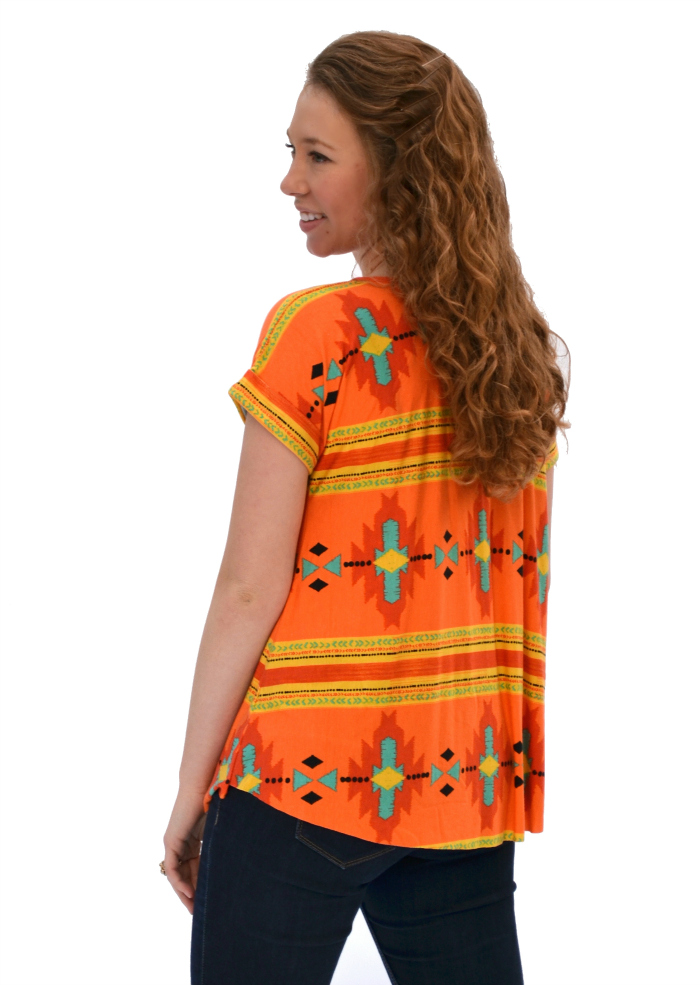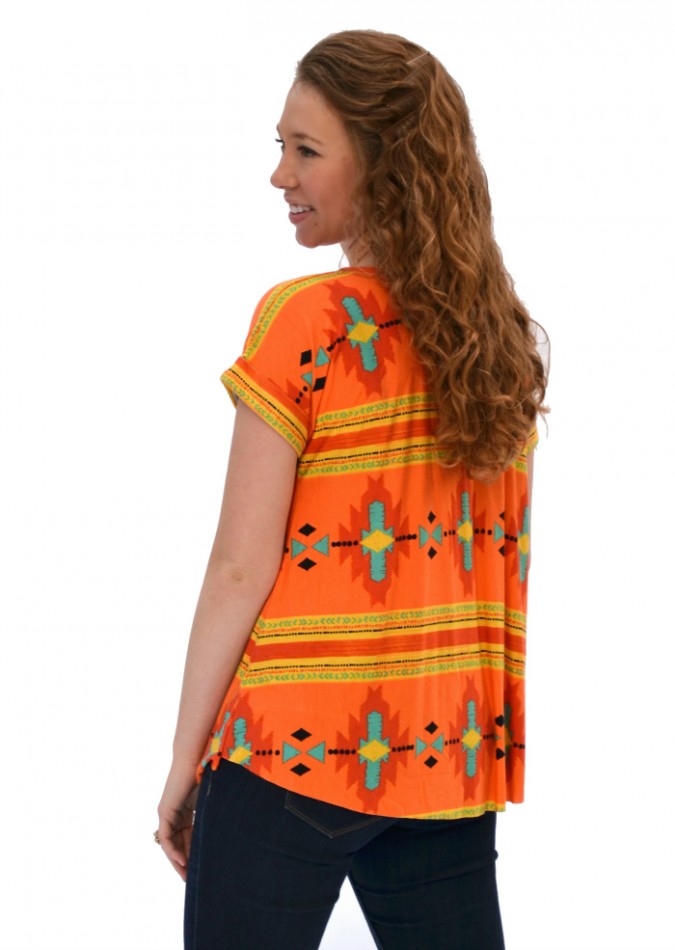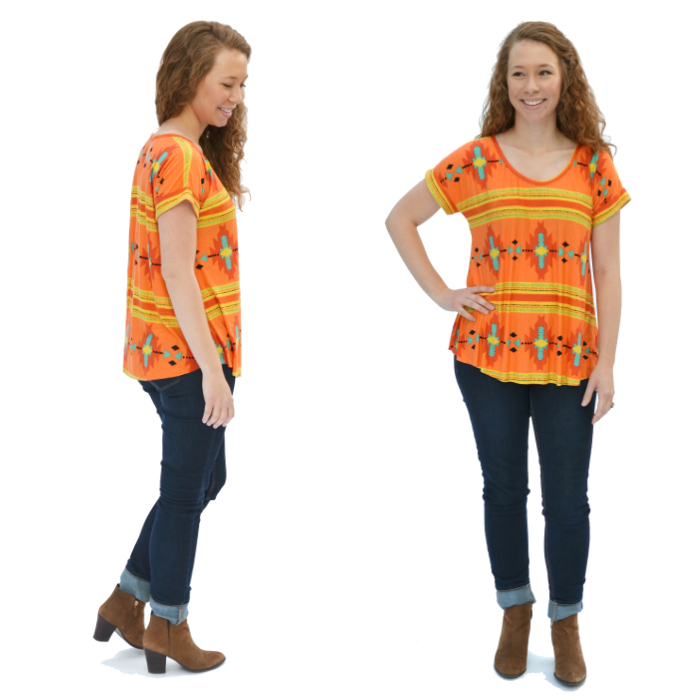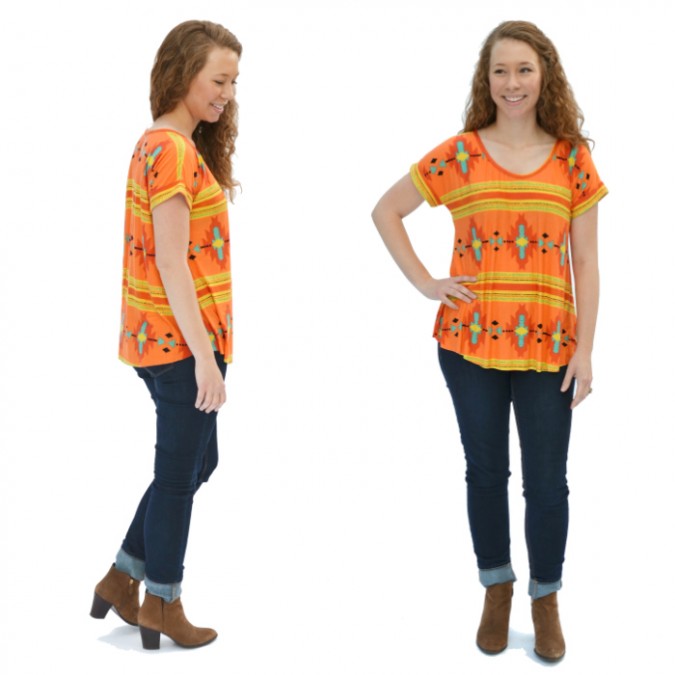 The Santa Fe is on sale through May 16th 11:9pm MST for 25% off, no sales code necessary!  And make sure you come back tomorrow and check out the parade of gorgeous tester versions I'll have for you.  This top flattered everyone and the testers really outdid themselves, so prepare to be inspired!