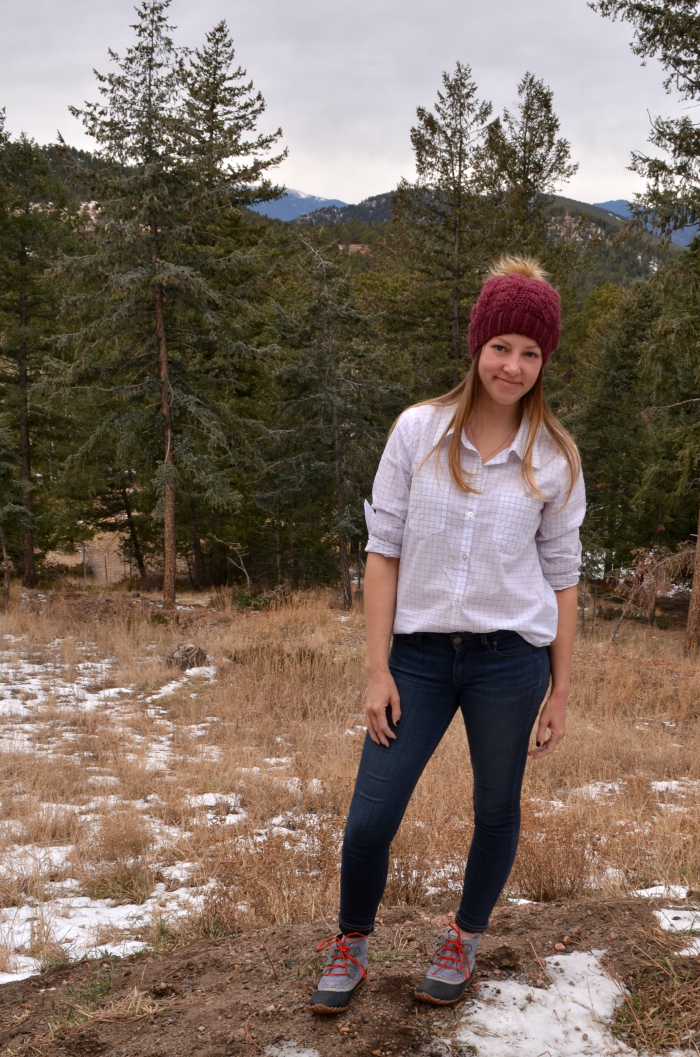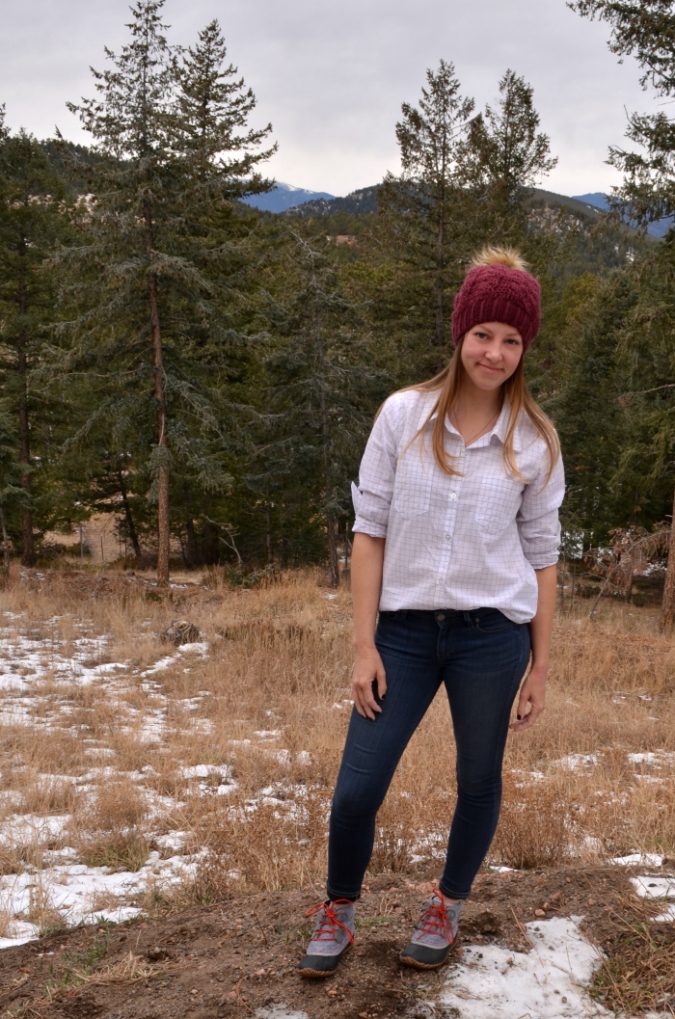 Not much to say about this Cheyenne – except IT'S MY FAVORITE AND I WANT TO WEAR IT EVERY DAY.  I bought this fabric way back in the early spring to make a lightweight spring/summer shirt.  And then I finally sewed it up in October.  But it was during the same calendar year, so that's a win for me.  Since then I've worn it at least 2 times a week!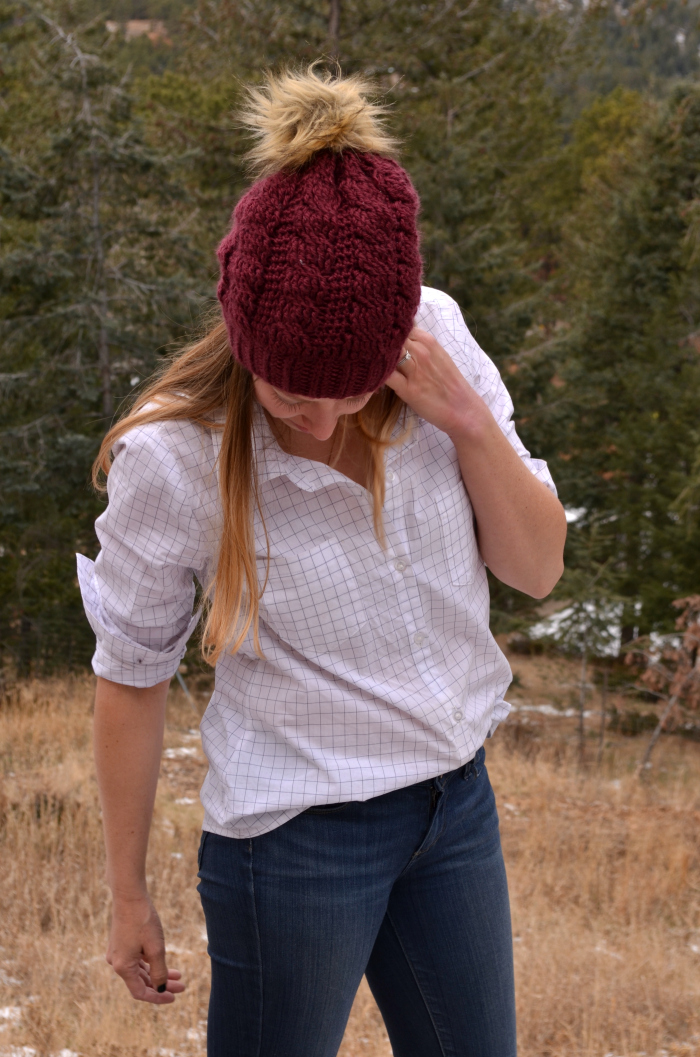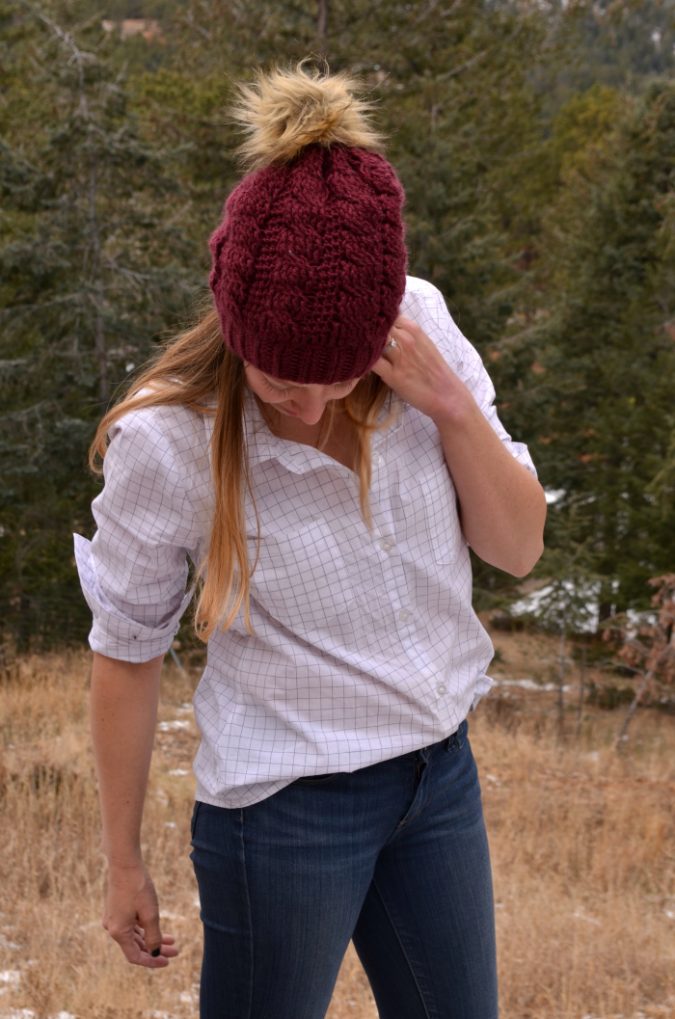 I adore this small windowpane checked fabric.  It's such a perfect graphic print that works well as a neutral.  The fabric is a really lightweight shirting that may not be an appropriate weight for this time of year, but I still love the crisp, airy feel of it.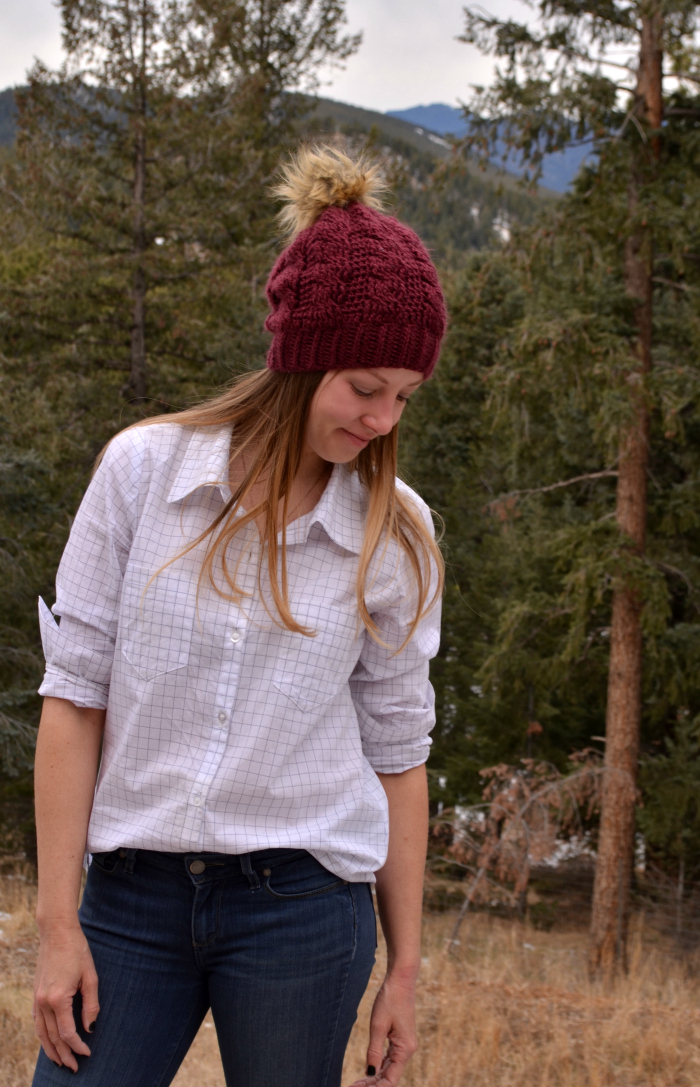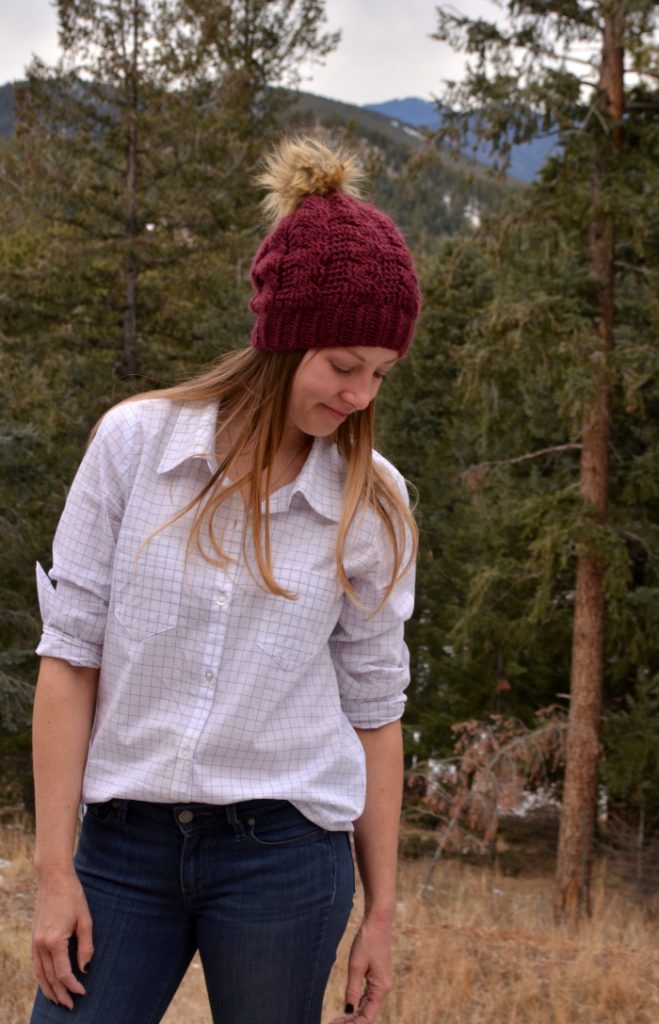 I'm pretty much smack dab between two sizes on the Cheyenne.  On my other favorite Cheyenne I sized down for a more fitted shirt.  I usually pick a size based on the fabric and how I plan to style it.  Since I knew I wanted this one to be a little more blousy and relaxed I sized up.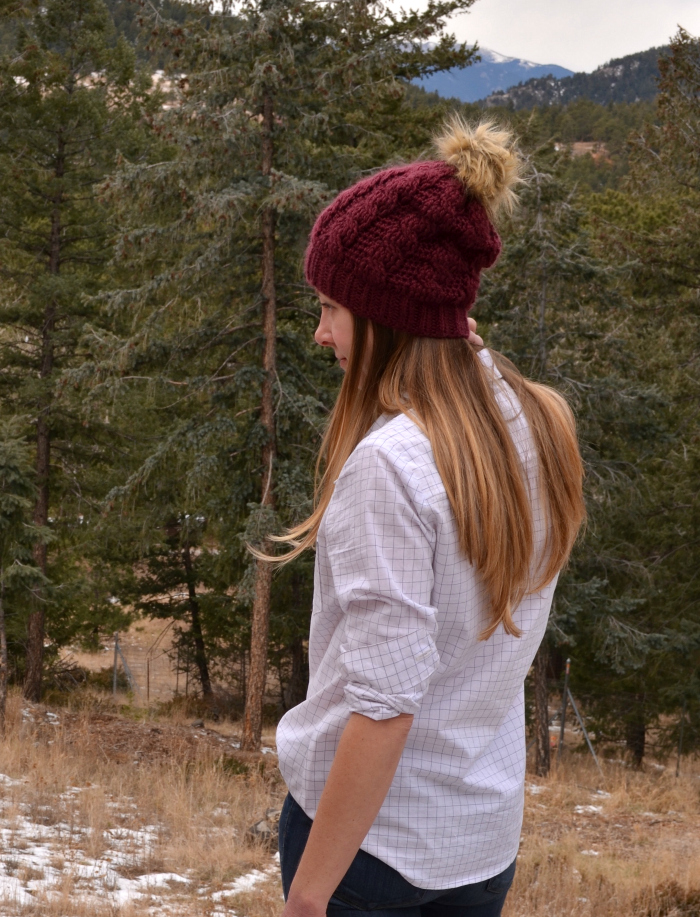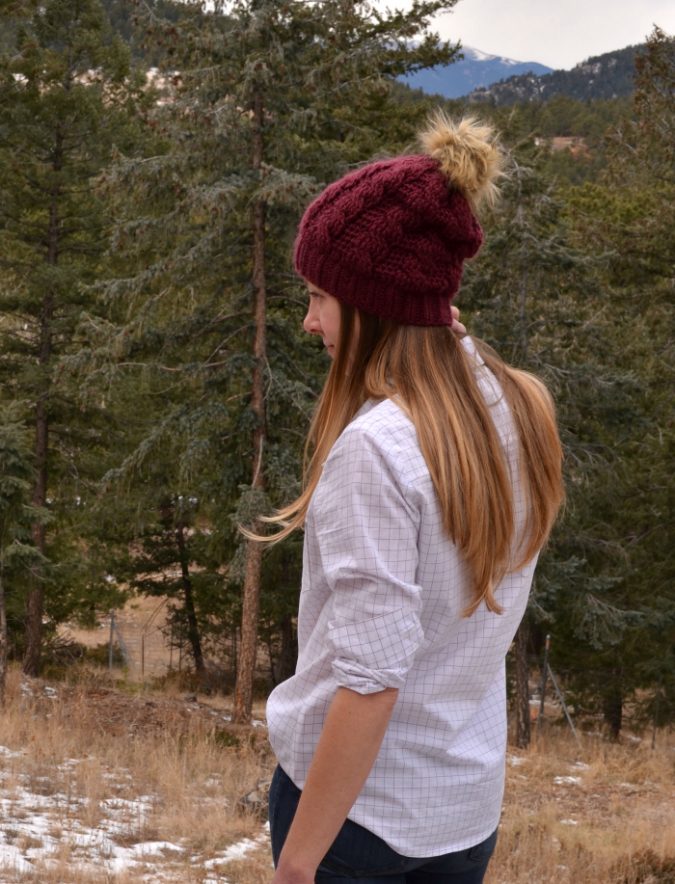 I wore this little number for Thanksgiving – I love that it can easily be dressed up or down based on accessories, layers, and bottoms.  But this classic look is my forever favorite – casual button down, jeans, and boots.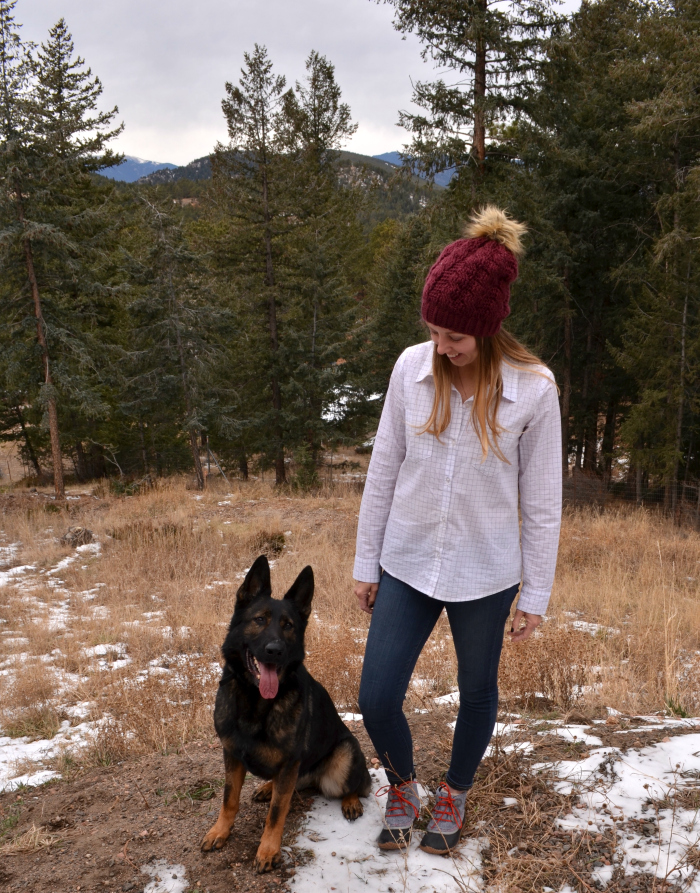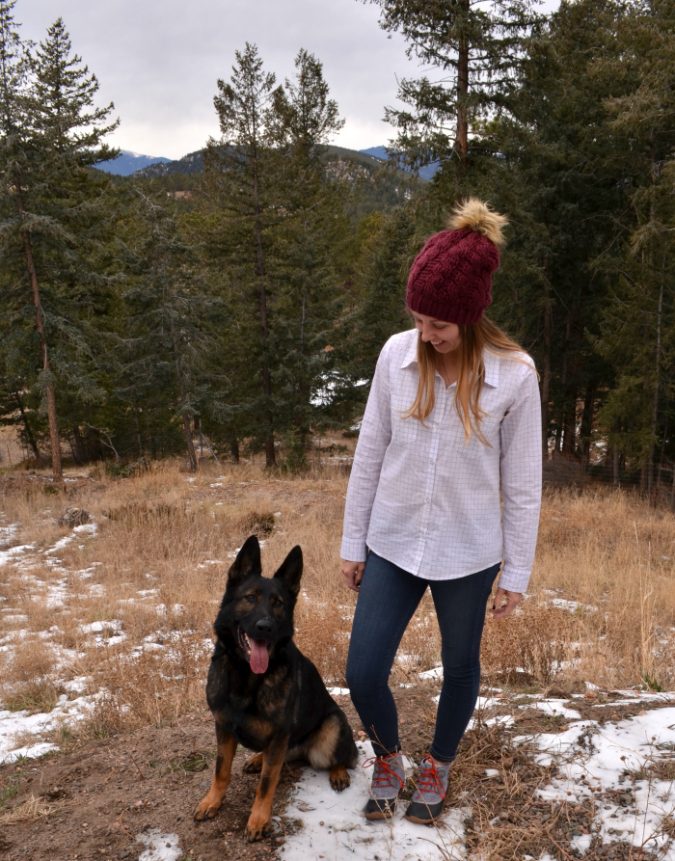 Accessorizing with a cute German Shepherd never hurts either!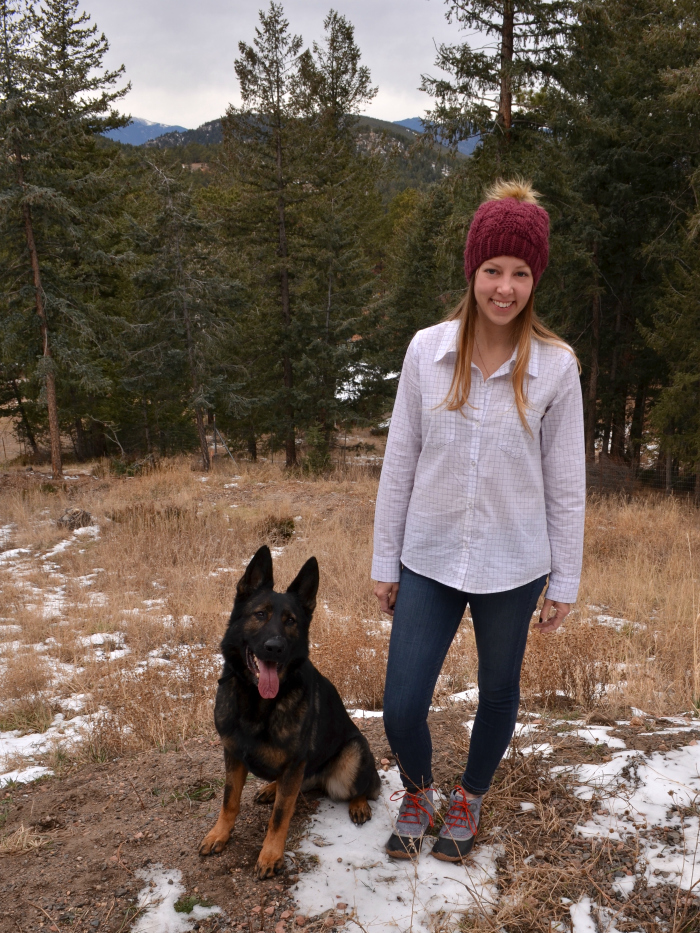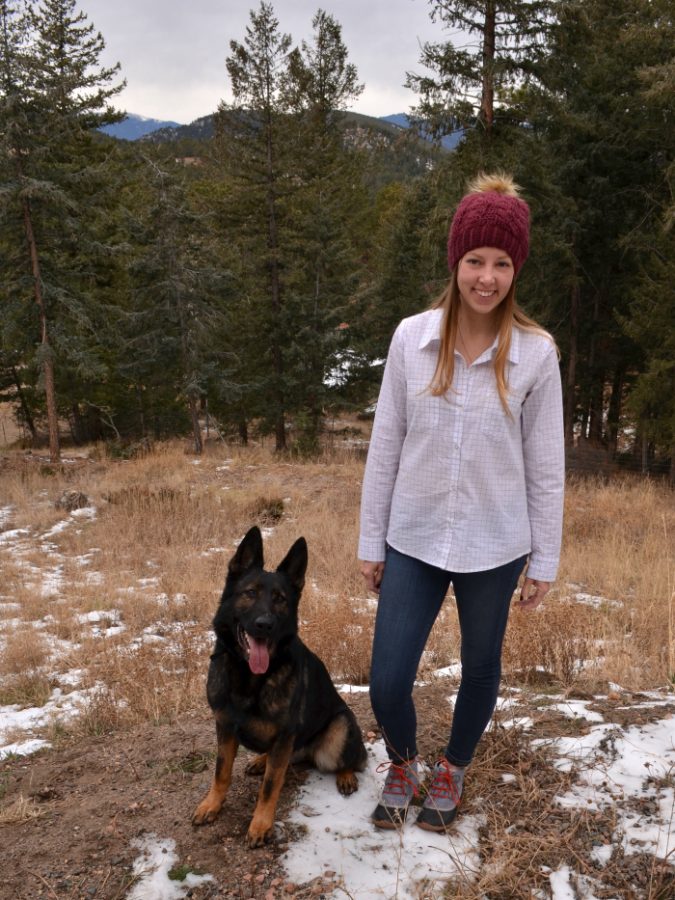 I have one more Cheyenne with a small mod that I really want to make this season…just trying to source the perfect flat metal buttons!  Are you sewing any Cheyennes this winter?  If you don't have the pattern yet, you can buy it in both pdf and paper versions.  Pair it with a couple yards of a cozy flannel and you have the perfect gift for the sewist in your life!