Happy 2018 everybody! 
Brittney
is here to kick off the year with what might be the most requested modification tutorial we get!  She's sharing a step by step tutorial for eliminating the slit neckline on the
Hatteras
or
Halifax
hoodie.  This will leave you with just a traditional round neckline and a crossover hood.  Take it away Brittney!
~~~~~~~~~~~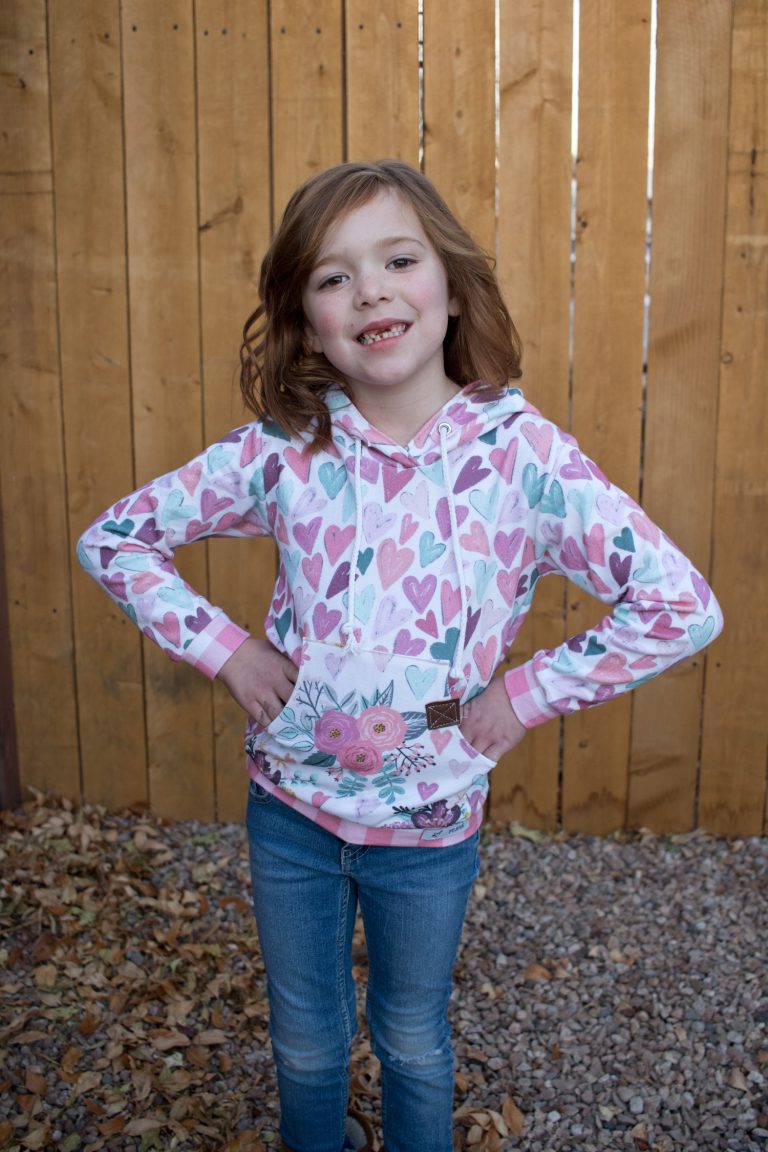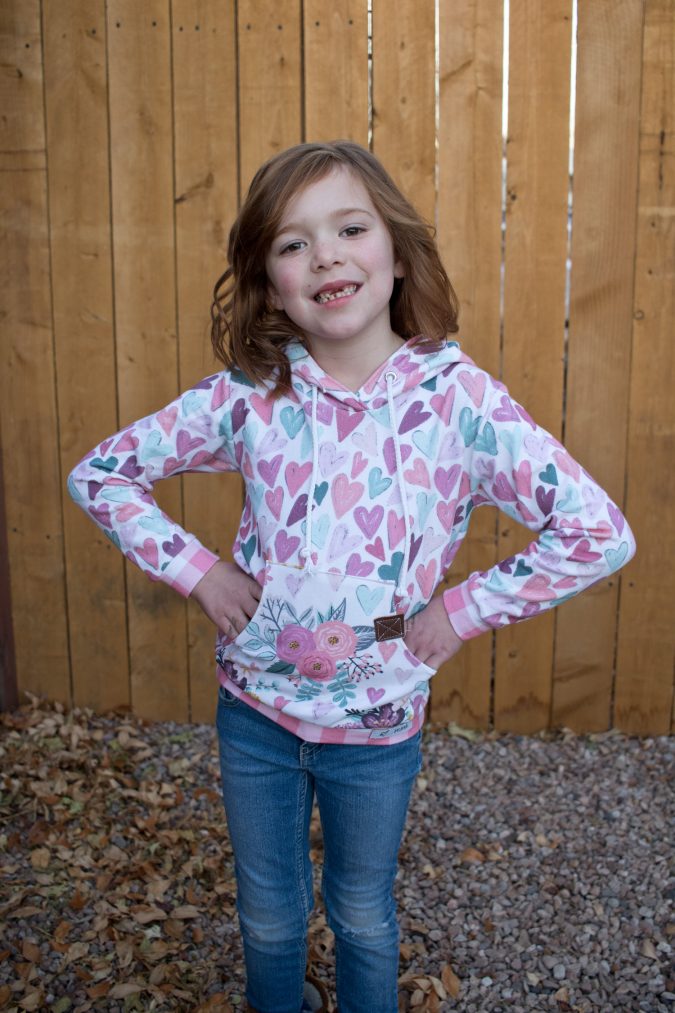 This is one of my favorite Hey June mods, it's so quick and easy! I love the Hatteras and Halifax as is, but let's face it, I tend to be lazy… So I figured this would be a good hack to share.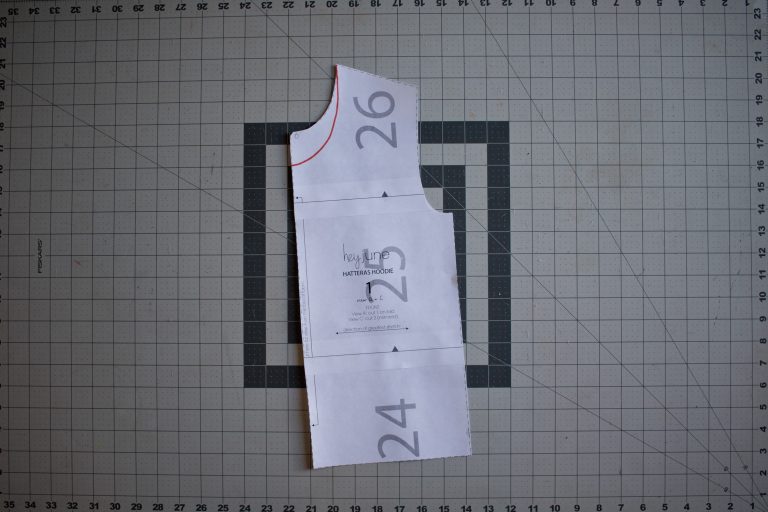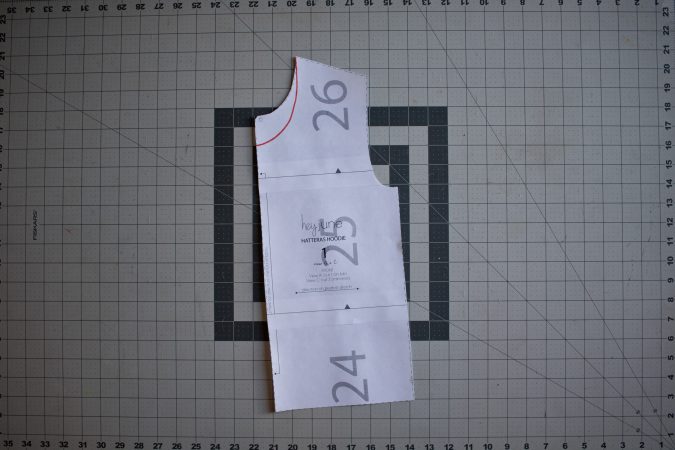 Starting with the view a front bodice, mark 1 1/2″ down from the center neckline.  Keeping the shoulder the same, connect the mark and the shoulder with a slight curve.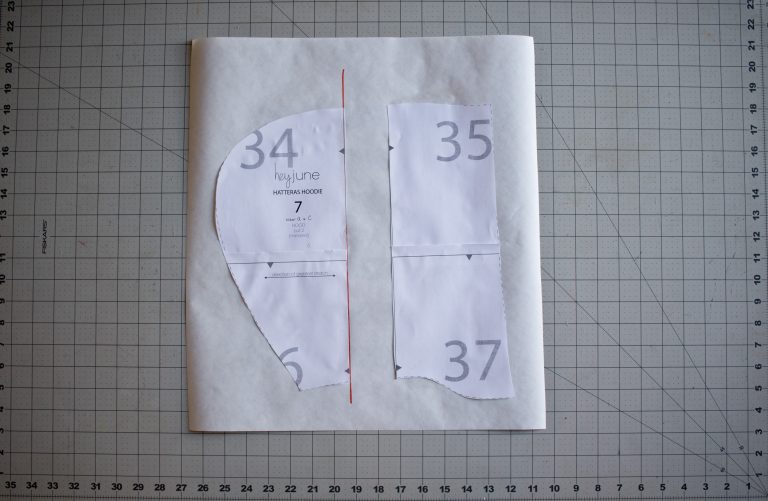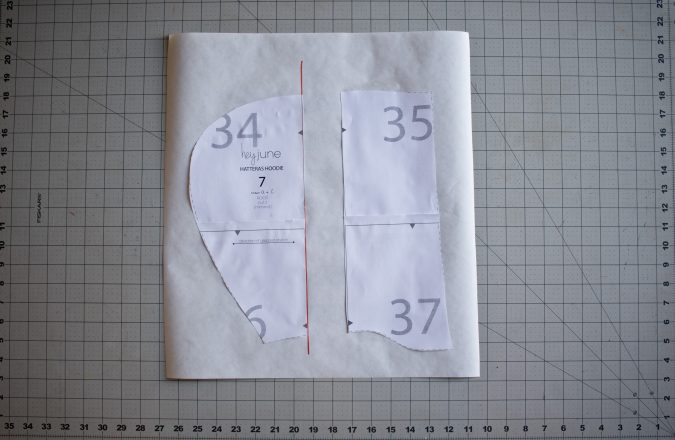 Add 1 1/2″ to the center of the hood.  You can use computer paper to connect your pieces, but I always have freezer paper kicking around so that's what I'm using here.  I like to line my hoods, the directions are on page 4 of the Hatteras and 5 of the Halifax.  Do not to take the 1/2″ off the front as directed otherwise the hood will not cross over.  If you want the front of the hood just to meet at the center front neckline, follow the directions to take off 1/2″.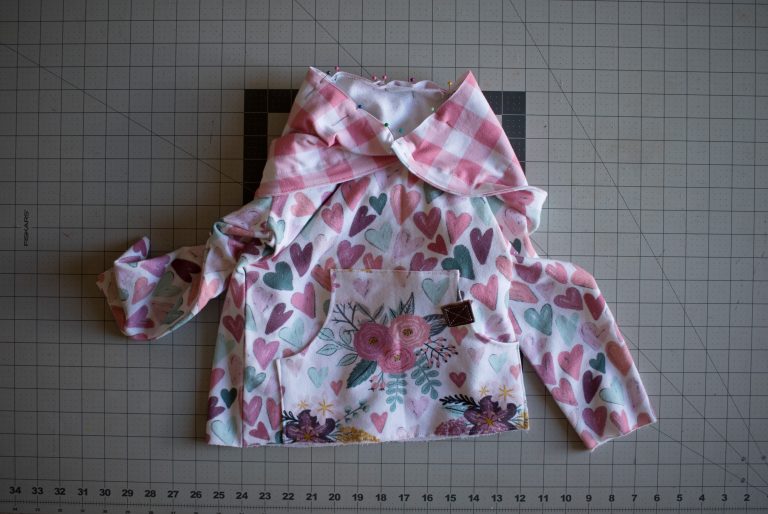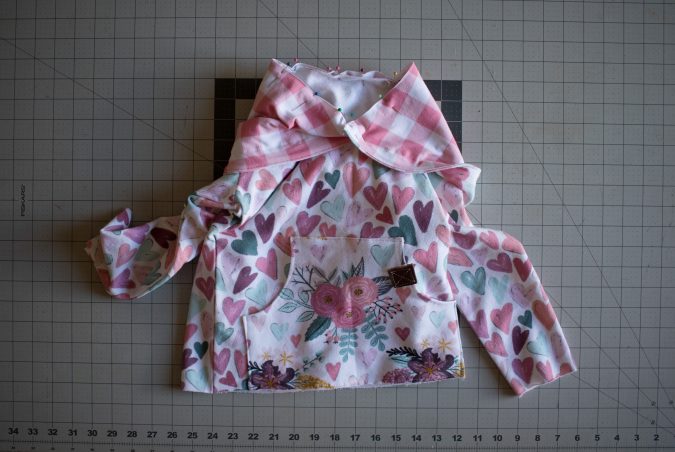 Mark the center front and center back on the neckline.  Starting at the center back, pin the hood right sides together with the neckline.  Without stretching the hood, it should cross over the center front.  Repeat on the opposite side. Be careful when sewing the hood at the center front, make sure all the layers are being sewn.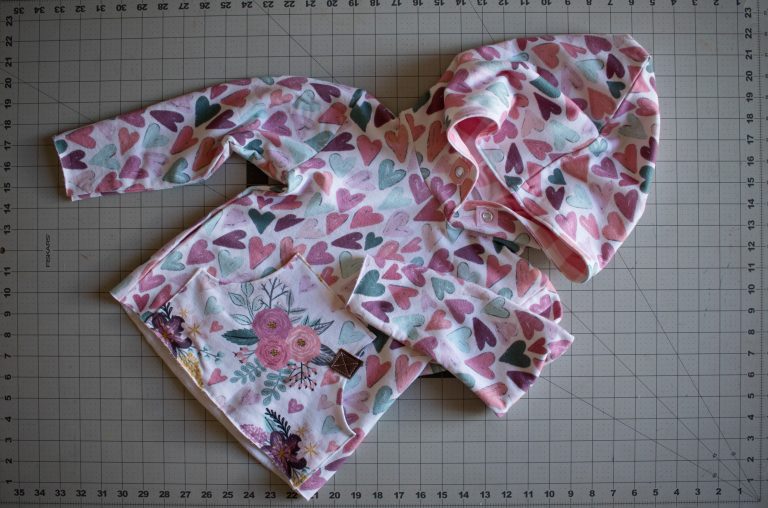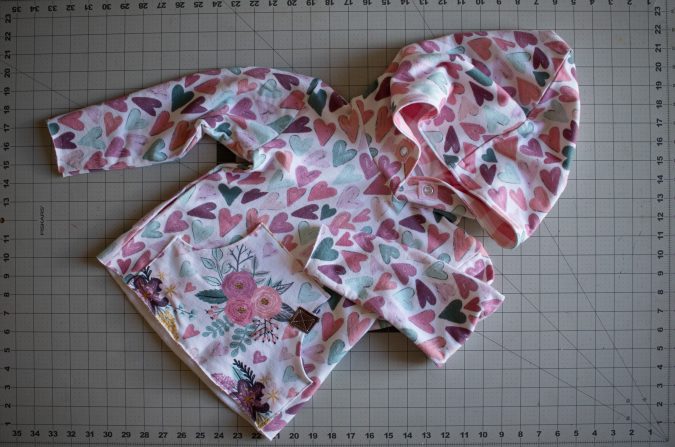 Flip the hood right sides out and give the seam a nice steam.
Sew the rest of the pattern according to the instructions.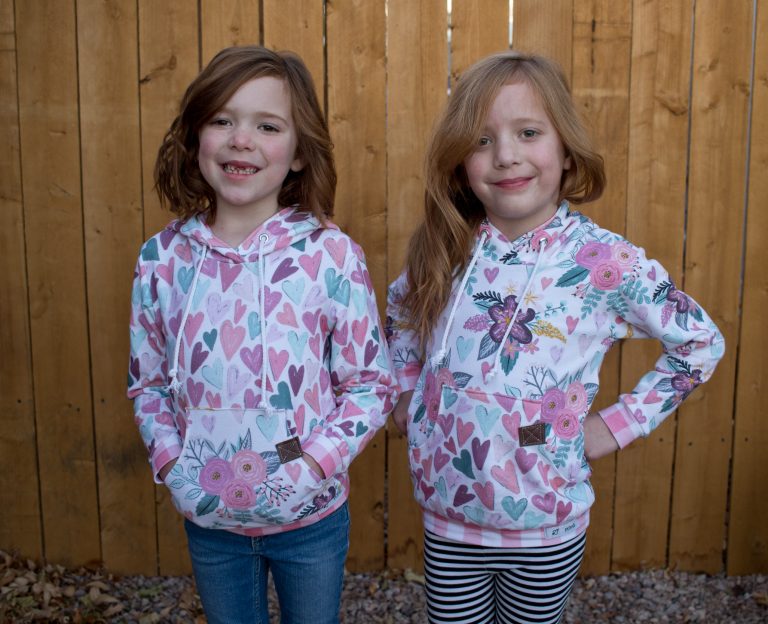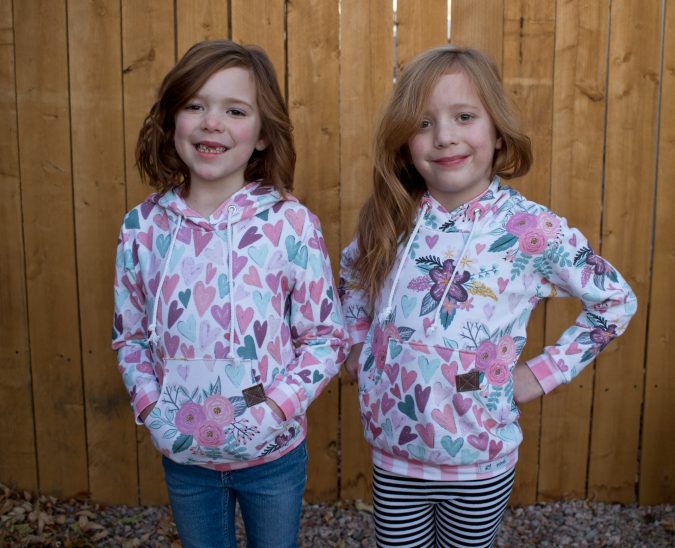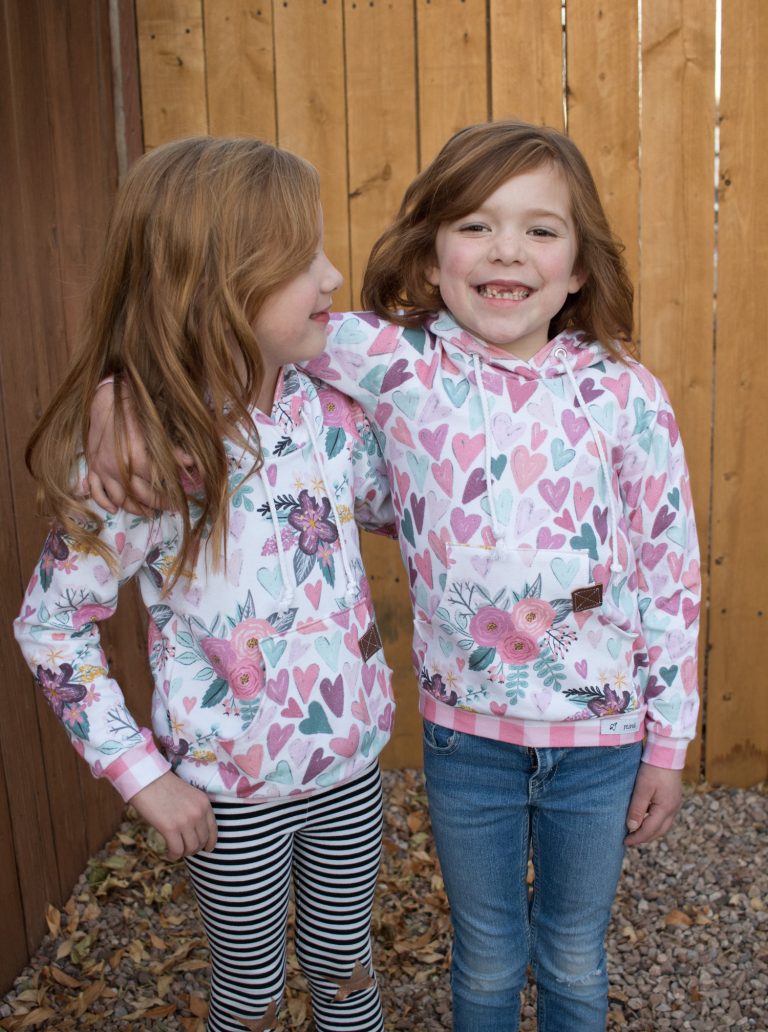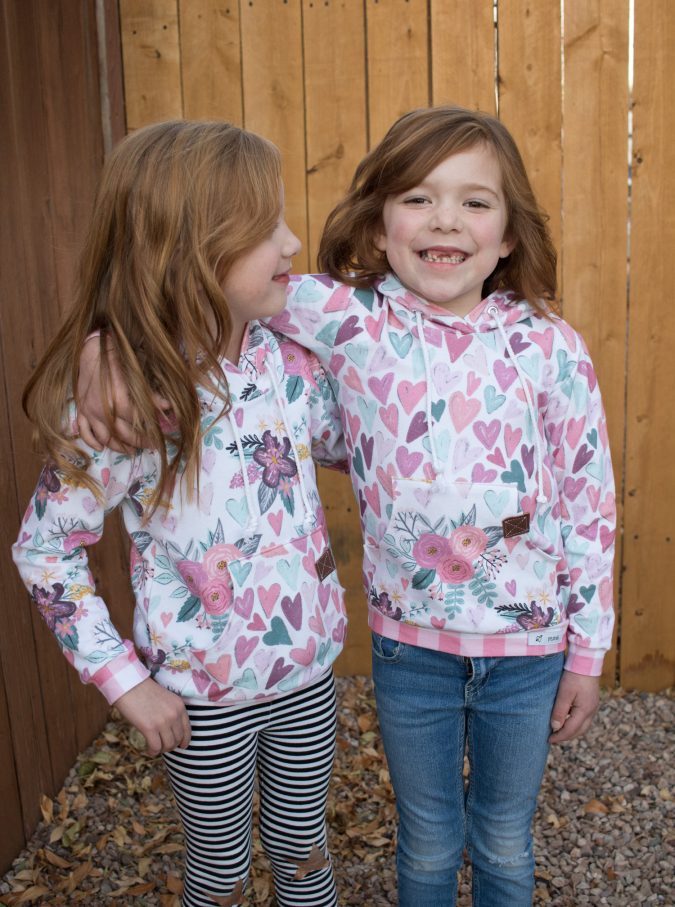 ~~~~~~~~~~~
Thank you so much for sharing this Brittney!  Love those leather patches on the kangaroo pockets too!  Now go forth and sew all the hoodies, and be sure to follow
Brittney
for more crazy awesome inspiration – she's the most prolific sewist I know!