Here is a round-up of all the Wheaton Windbreakers made by testers! Each of these ladies had me wishing I had the time and room in my closet to copy them – I love the fabric choices and special details they all added! Their social media is linked above each of their pics, so make sure to reach out and show them some love if they've inspired you! Enjoy!
---
We have to start with Lauren, who works at my alma mater, Virginia Tech, and made an embroidered VT jacket!! I about died when I saw this version, it is SO good. I predict people on campus are going to wish they could buy it!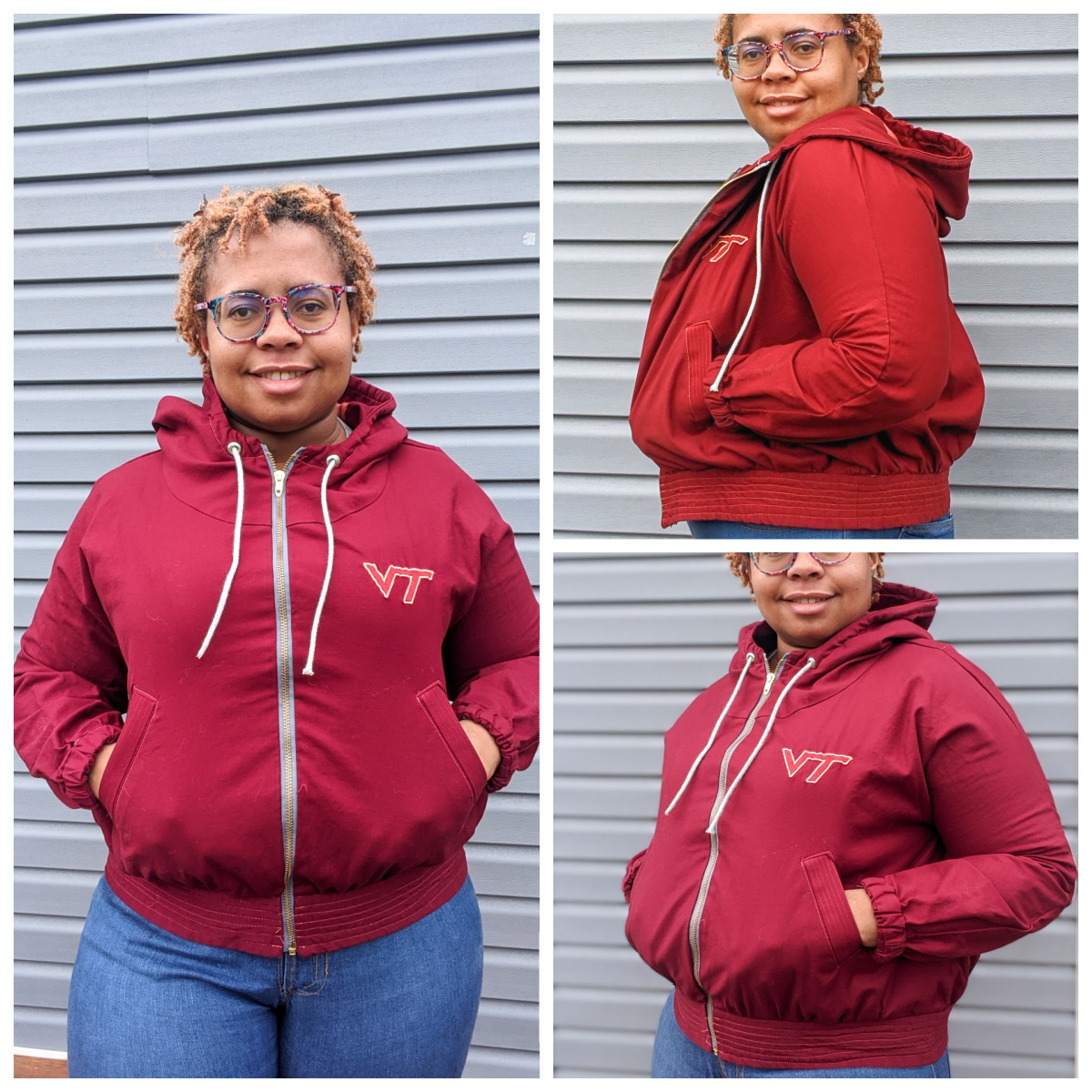 She also made a this classic yellow version! They're both so cute, Lauren!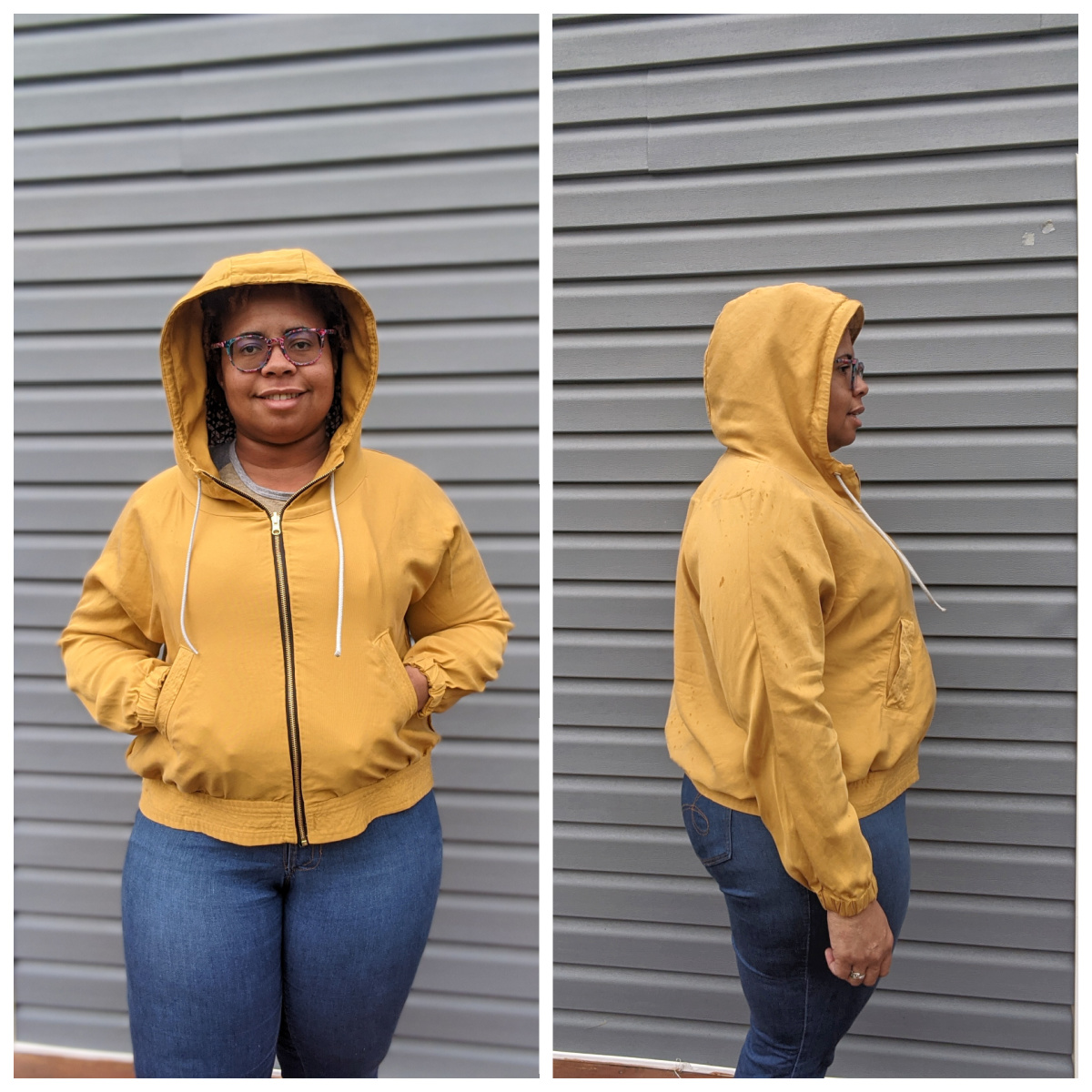 Courtney a black wardrobe staple Wheaton – a perfect go-with-everything lightweight jacket. Great hardware too!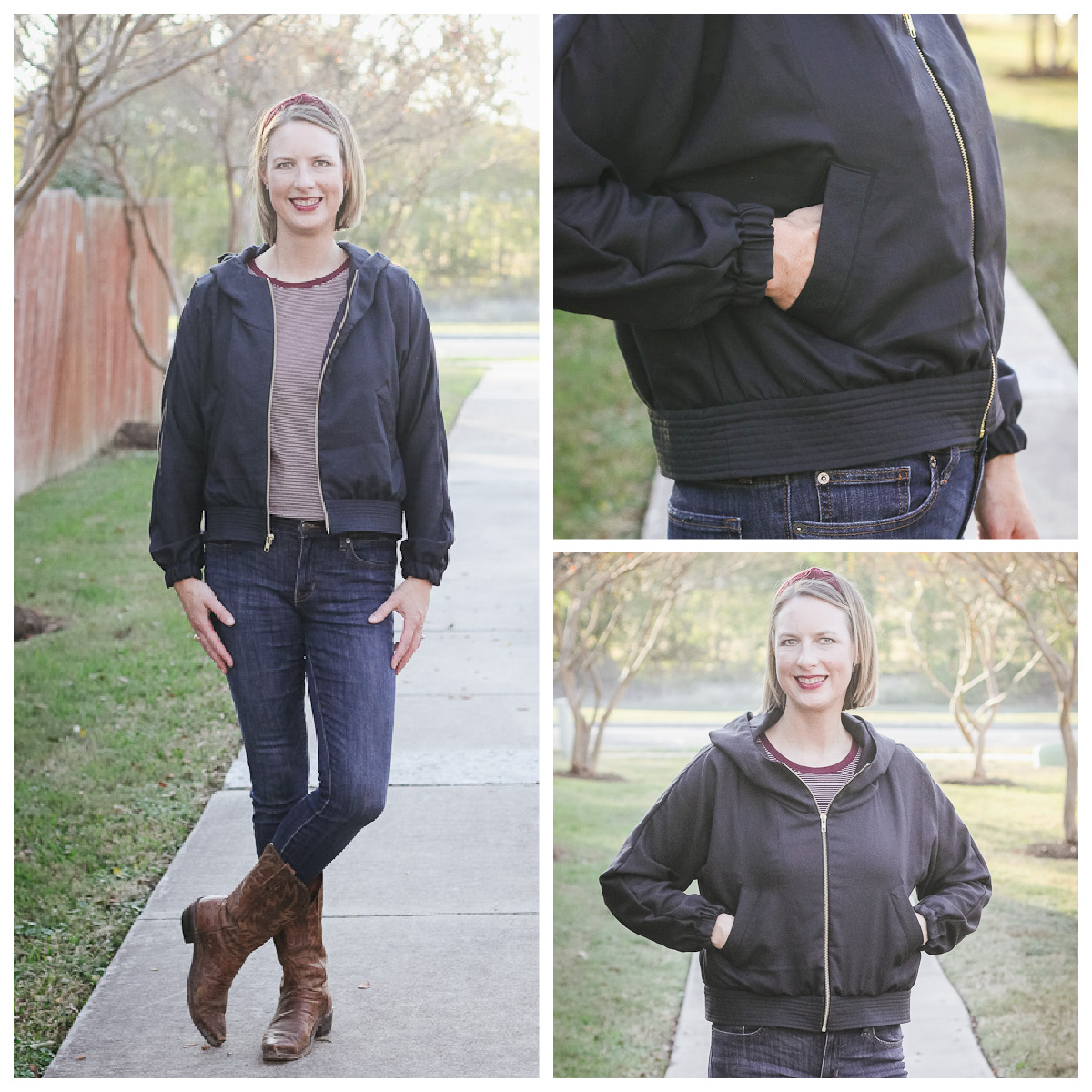 Cathy used the best buffalo check fabric and opened my eyes to a whole new pool of fabrics that would work great for Wheaton, namely, plaid flannel! It looks SO good in this print!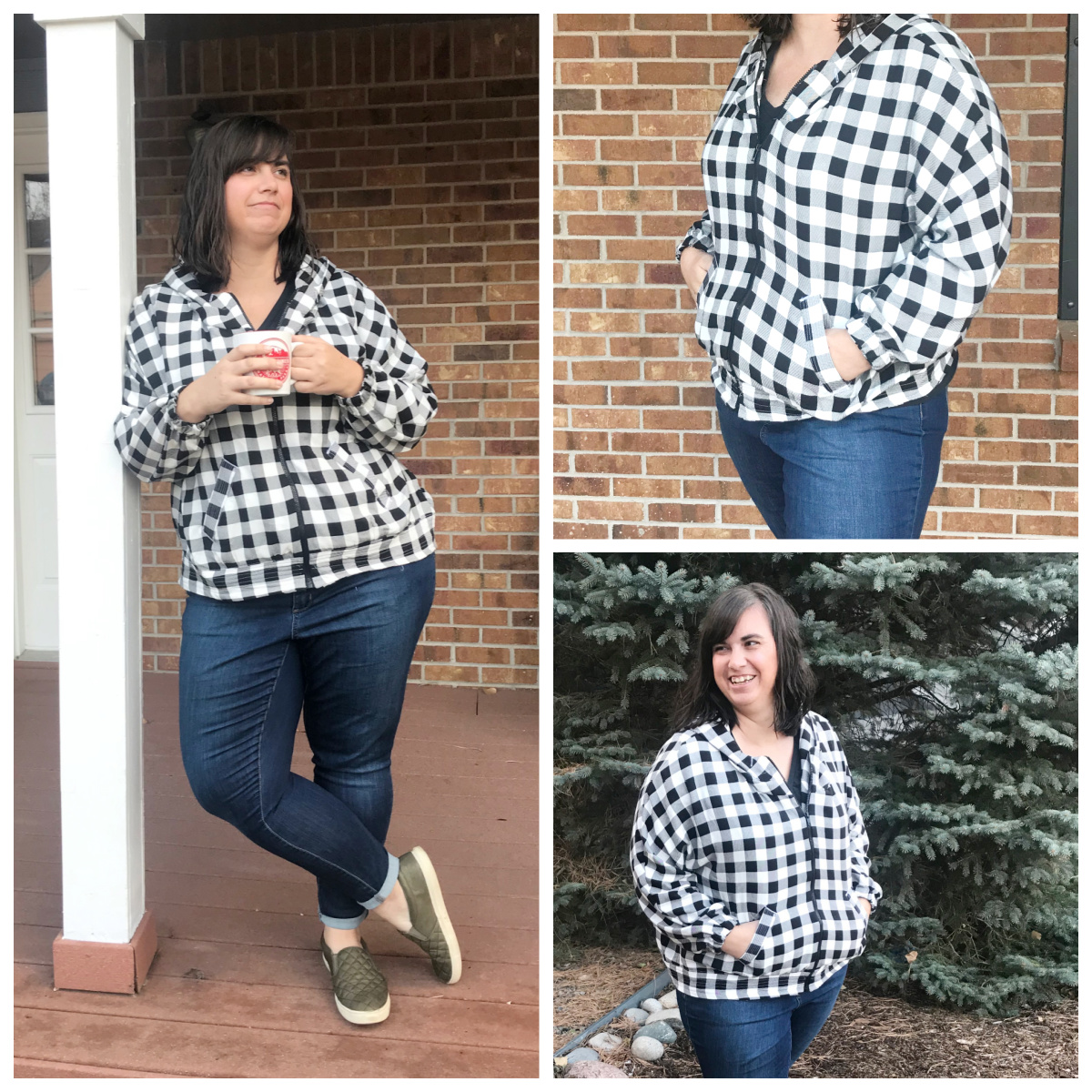 I think Mandy caused a group squee with her pom pom decoration on her zipper pull. What a perfect addition! I love the color too, it's like the chicest Carhartt. She also chose to fully line her jacket, which is pretty simple if you know how to bag a coat (or if you know how to google how to bag a coat!)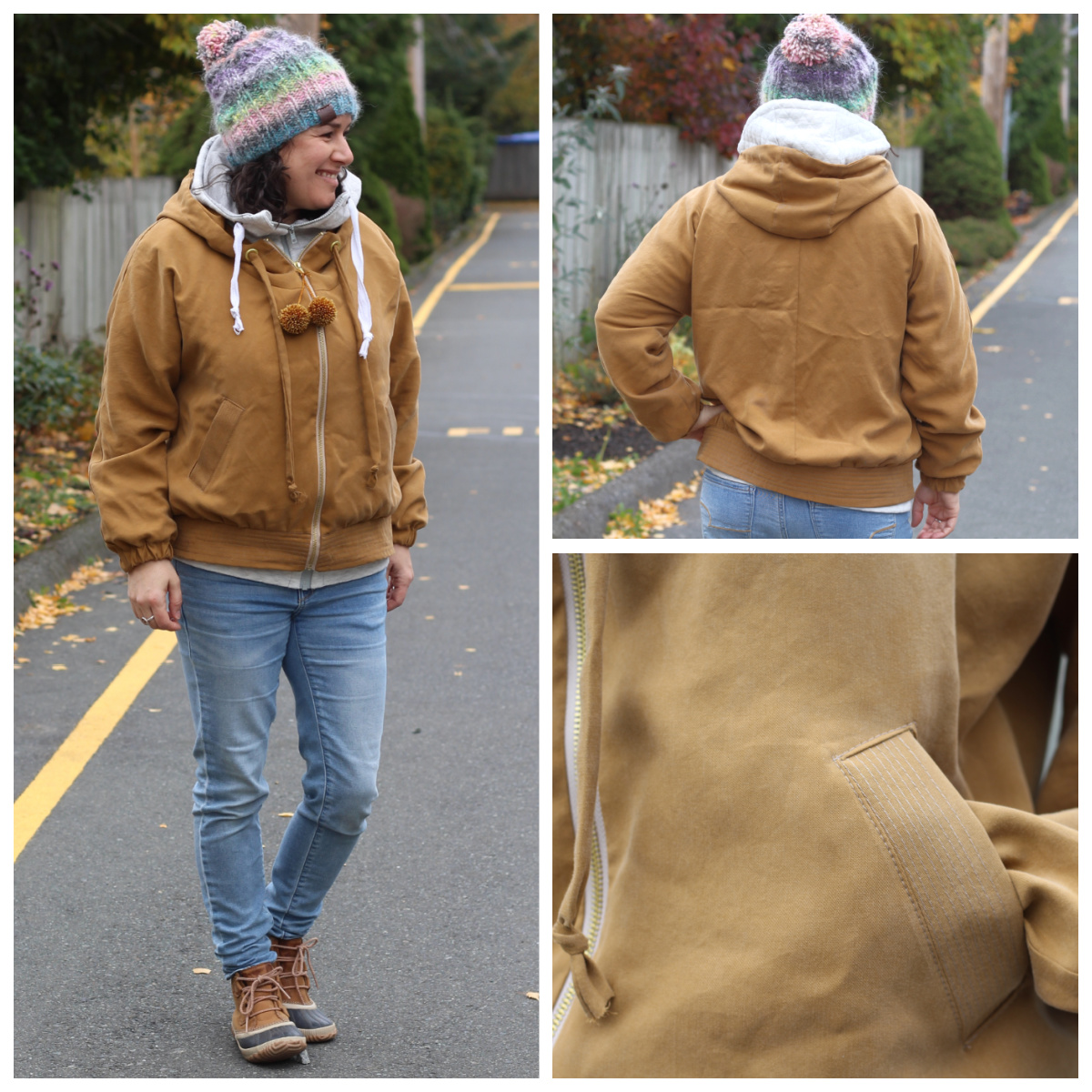 Emily also made two versions and I love how simple but bold this red one is! Her daughter dressed up as Carmen Sandiego for Halloween, so she gave it a little nod with her styling too.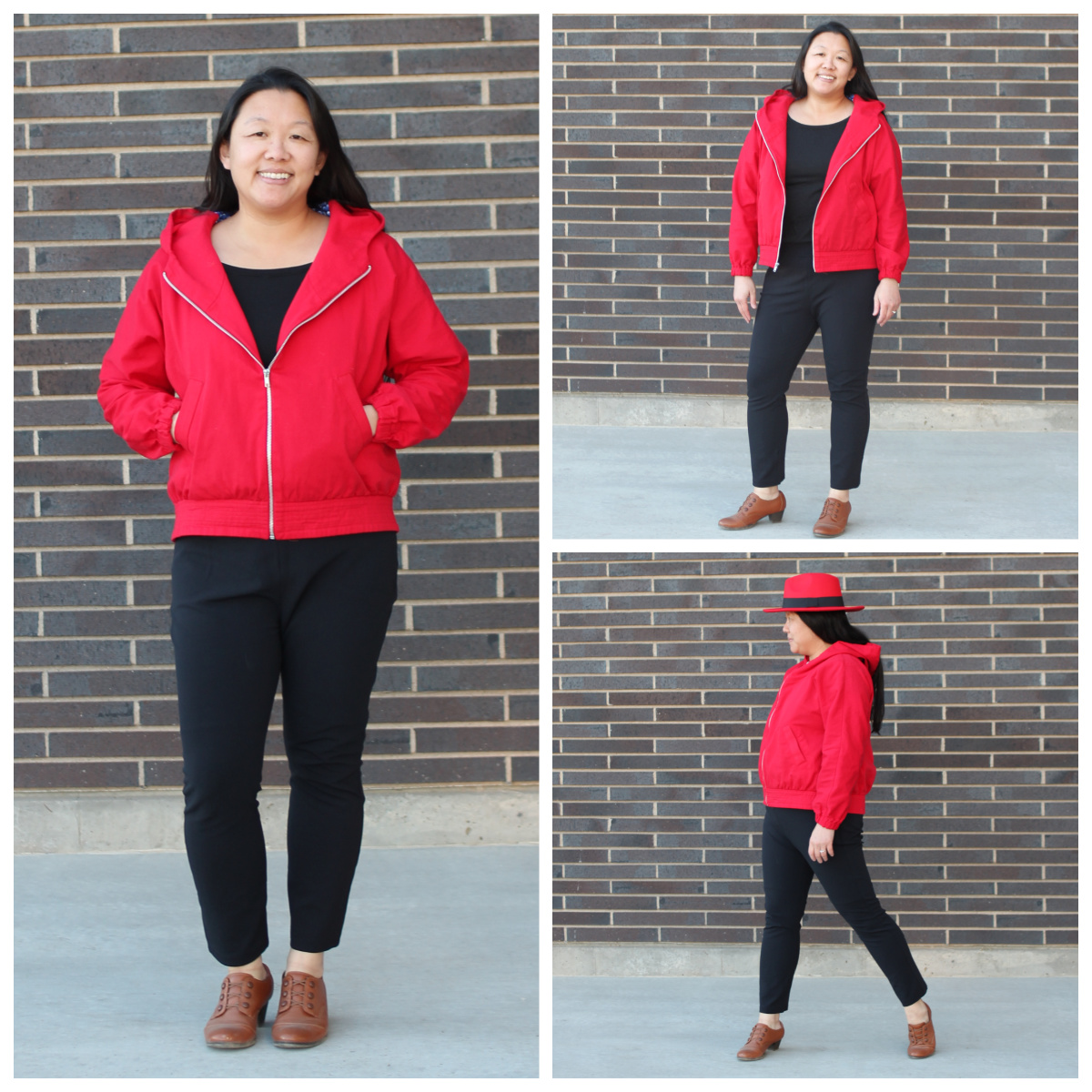 Her second version is from a lightweight rayon chambray and while I'm sure it took a lot of patience to sew, it is a beautiful substrate for the Wheaton!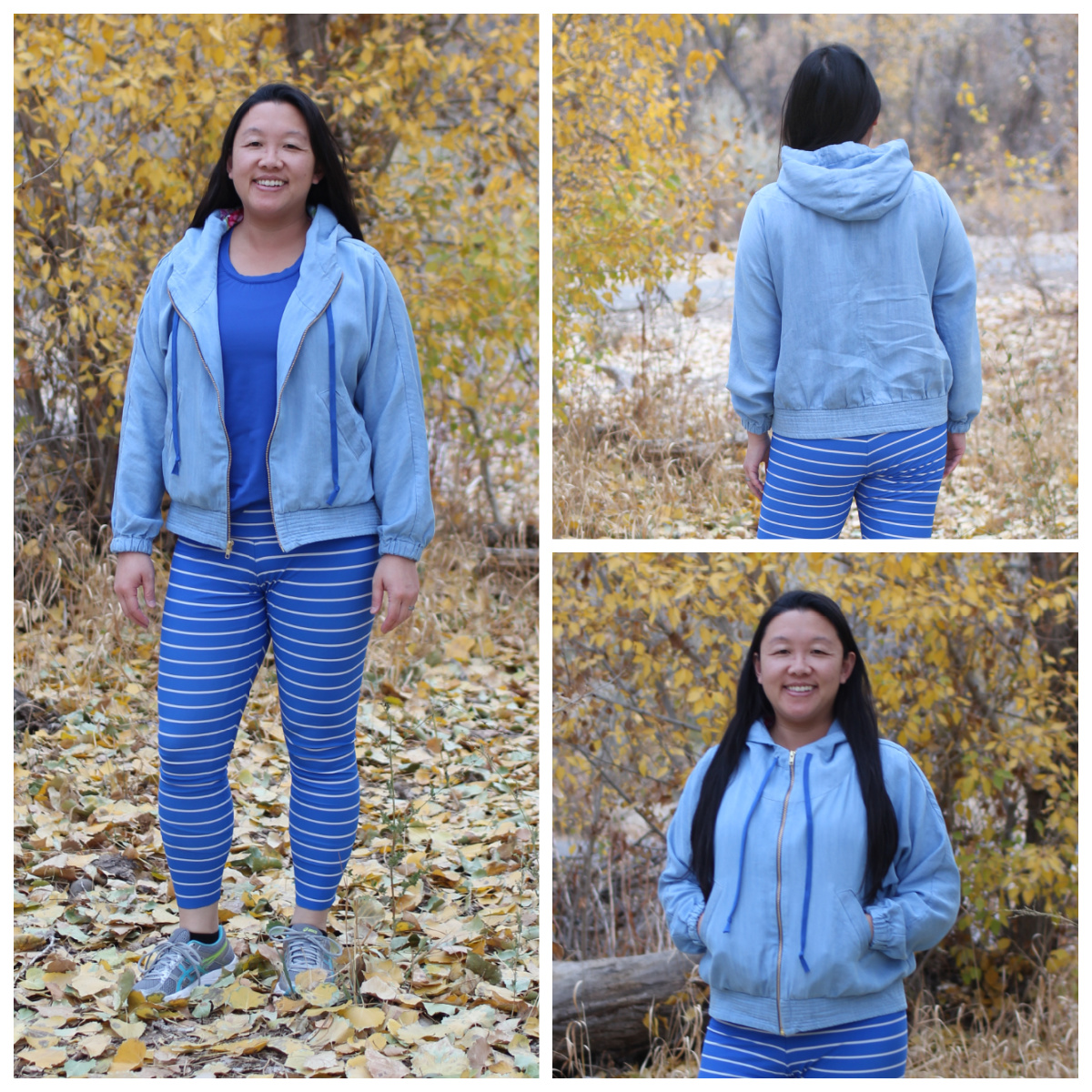 Tami made her Wheaton for her daughter, so it is definitely teenager approved! Wheaton goes down to size 0, which fits an average 12 year old. I love her pop of flannel in the pocket bags!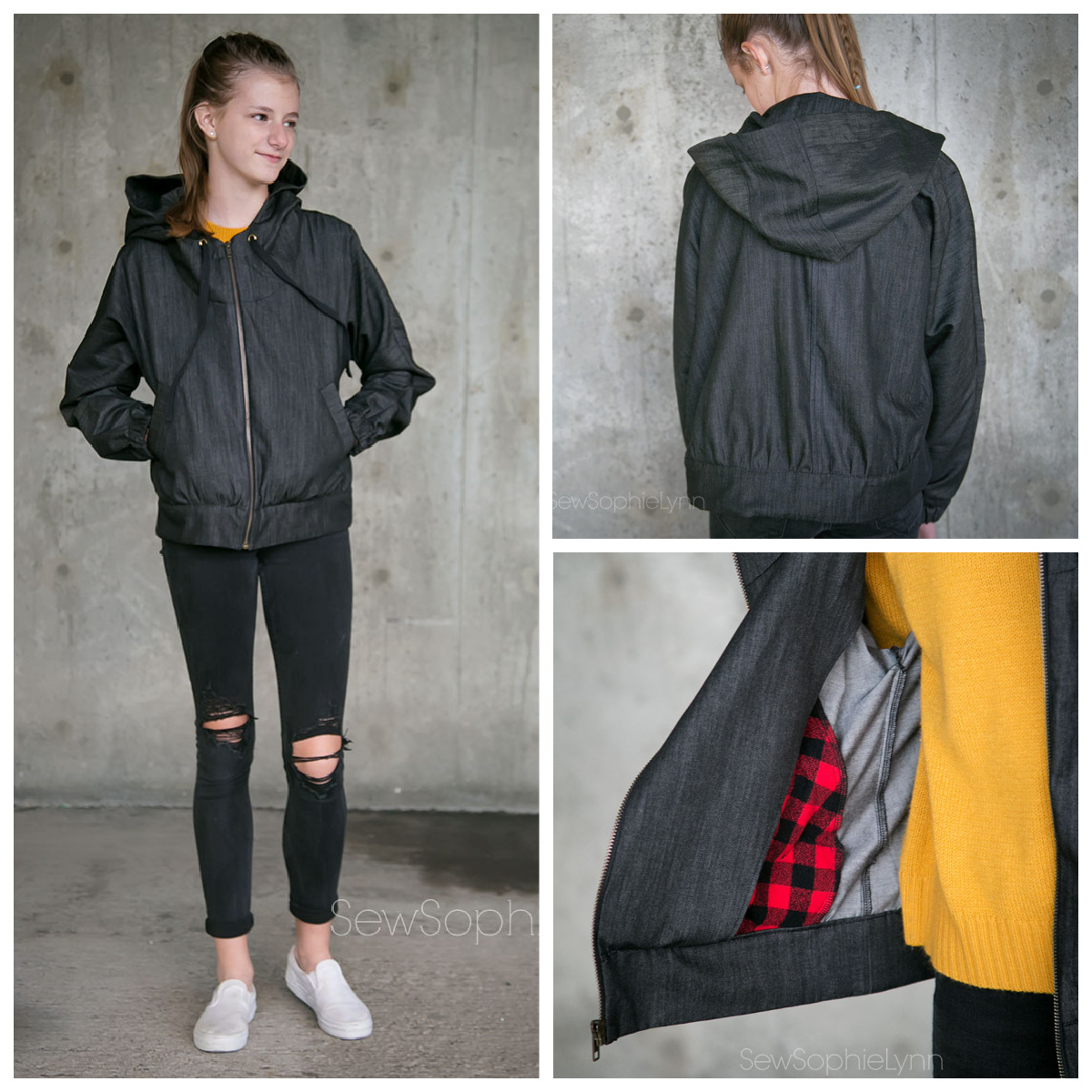 Teri used a gorgeous rust for her Wheaton and it's the color that I've been crushing on hardest this autumn. I love how it still acts like a great neutral but adds a fun pop of color. Great over stripes too!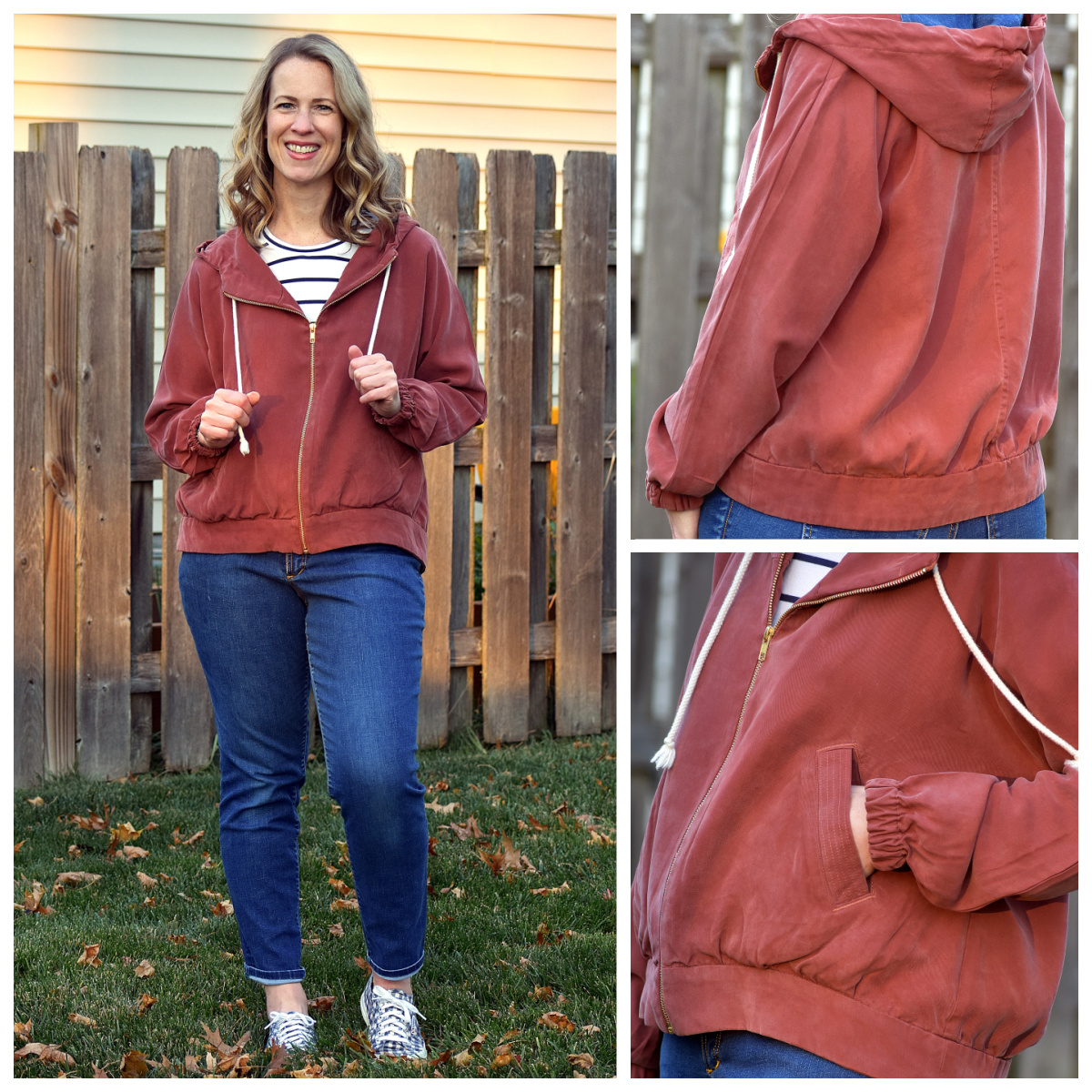 Amy also used a chambray but hers has a subtle pin stripe that totally makes the whole jacket! This version really evokes the Members Only inspo that was used when designing this pattern.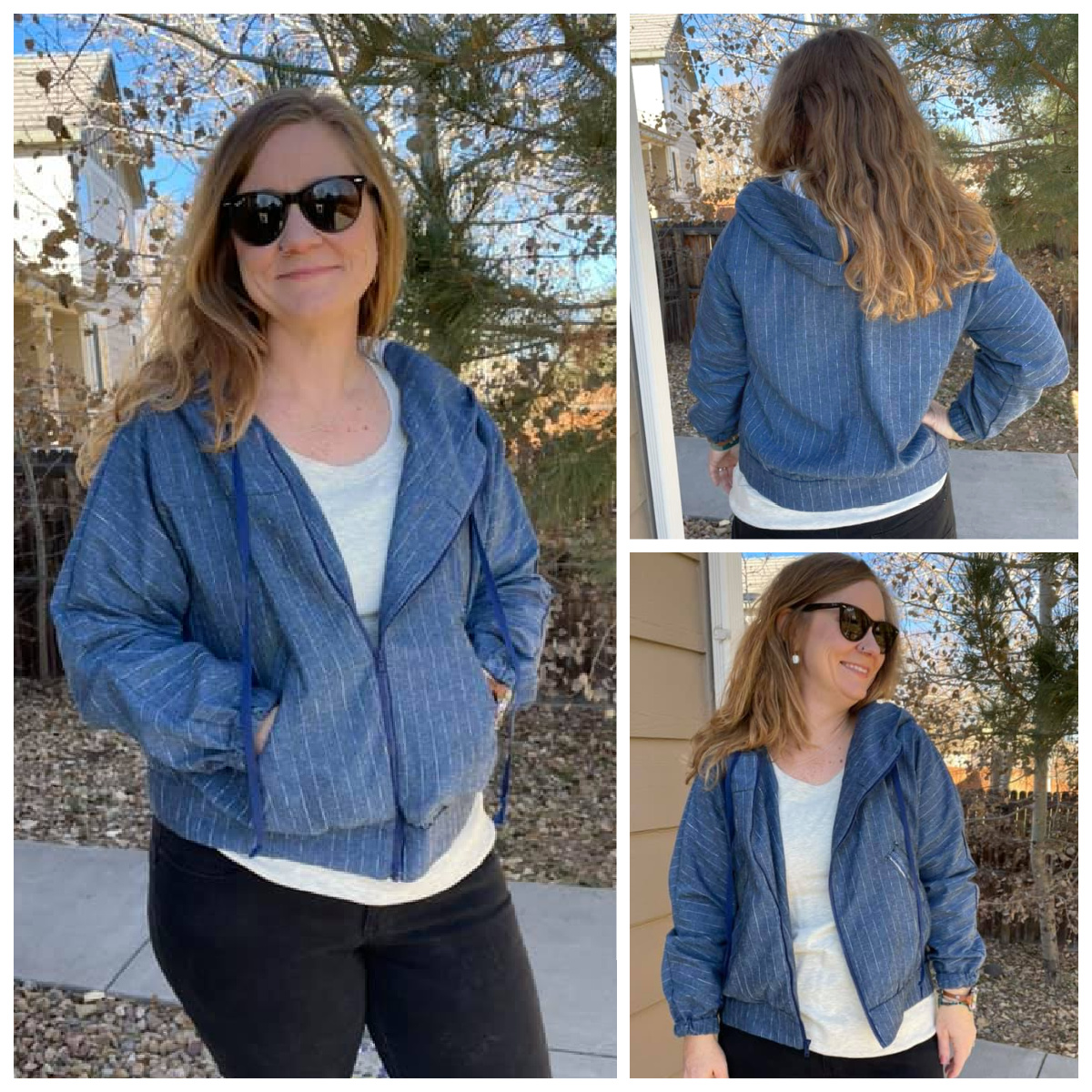 Becky looks like she stepped out of an LL Bean catalog to me and really makes me wish I had thought to do this color blocking! A solid jacket with plaid facings is a great idea!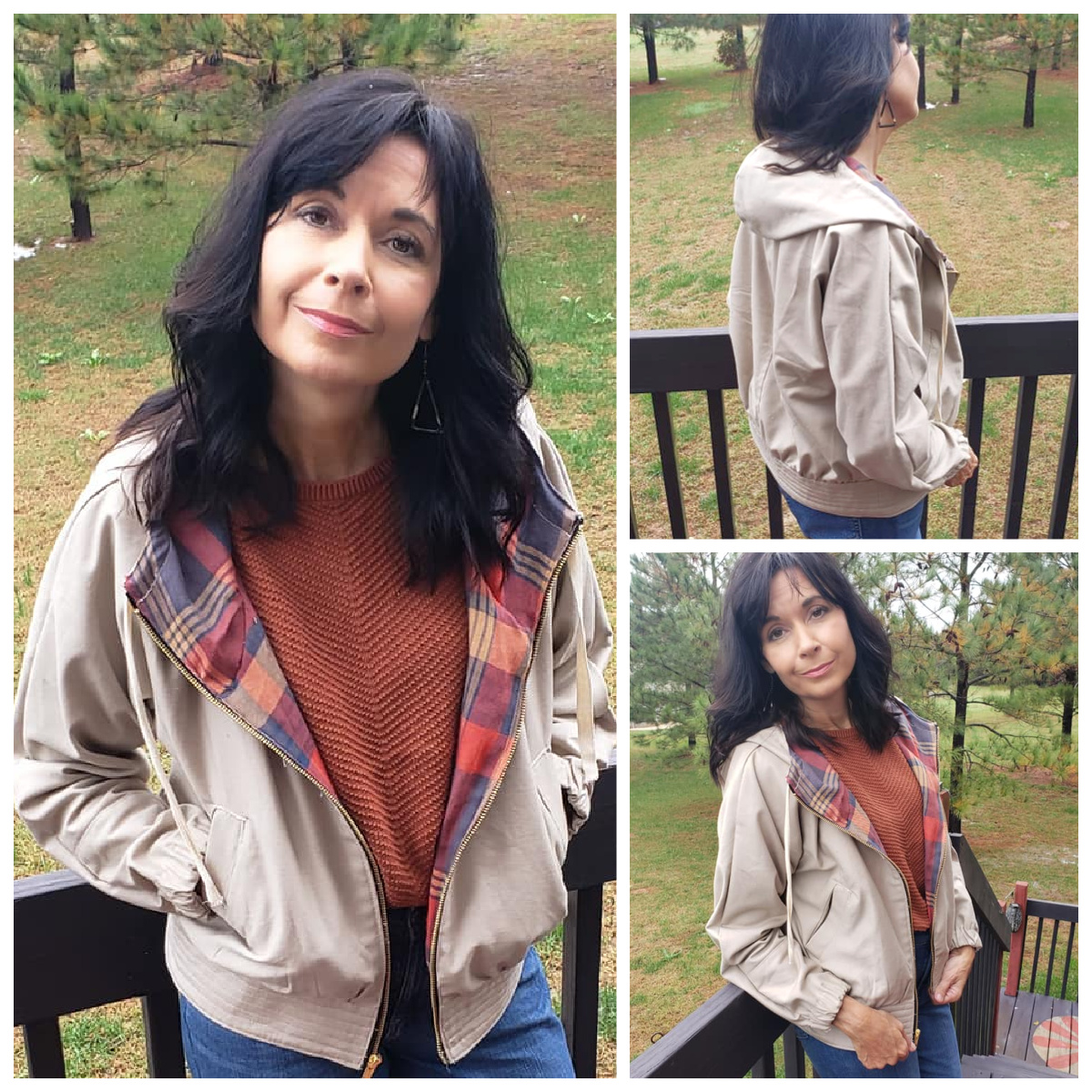 Cori used a bold blue for her Wheaton, which looks so cute with her camo Bryce Cargos!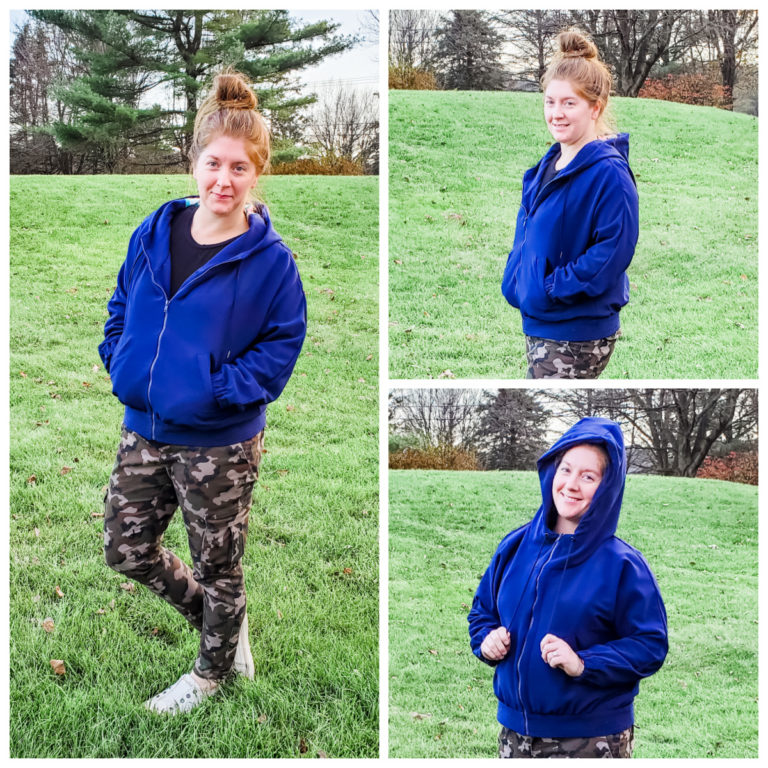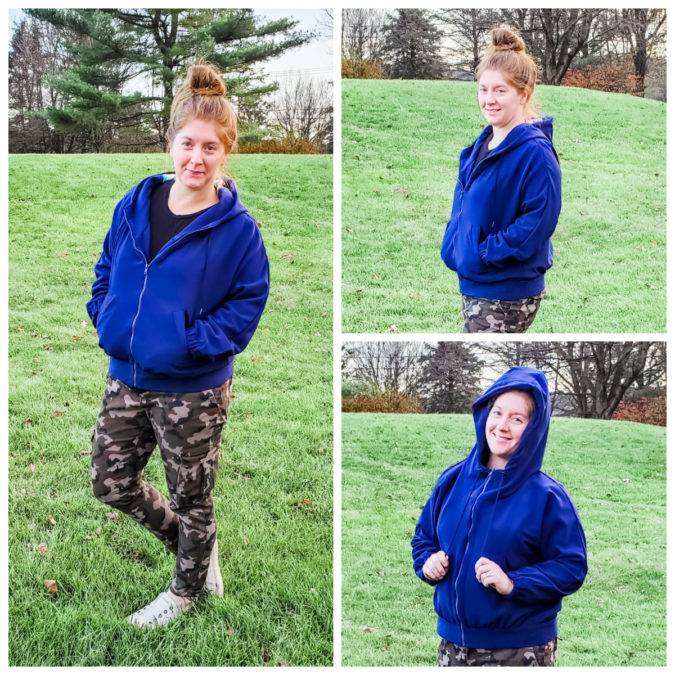 Missy is totally athleisure luxe here in her fancy satiny version. Such a creative and beautiful fabric to choose – I love my testers for coming up with so many great options!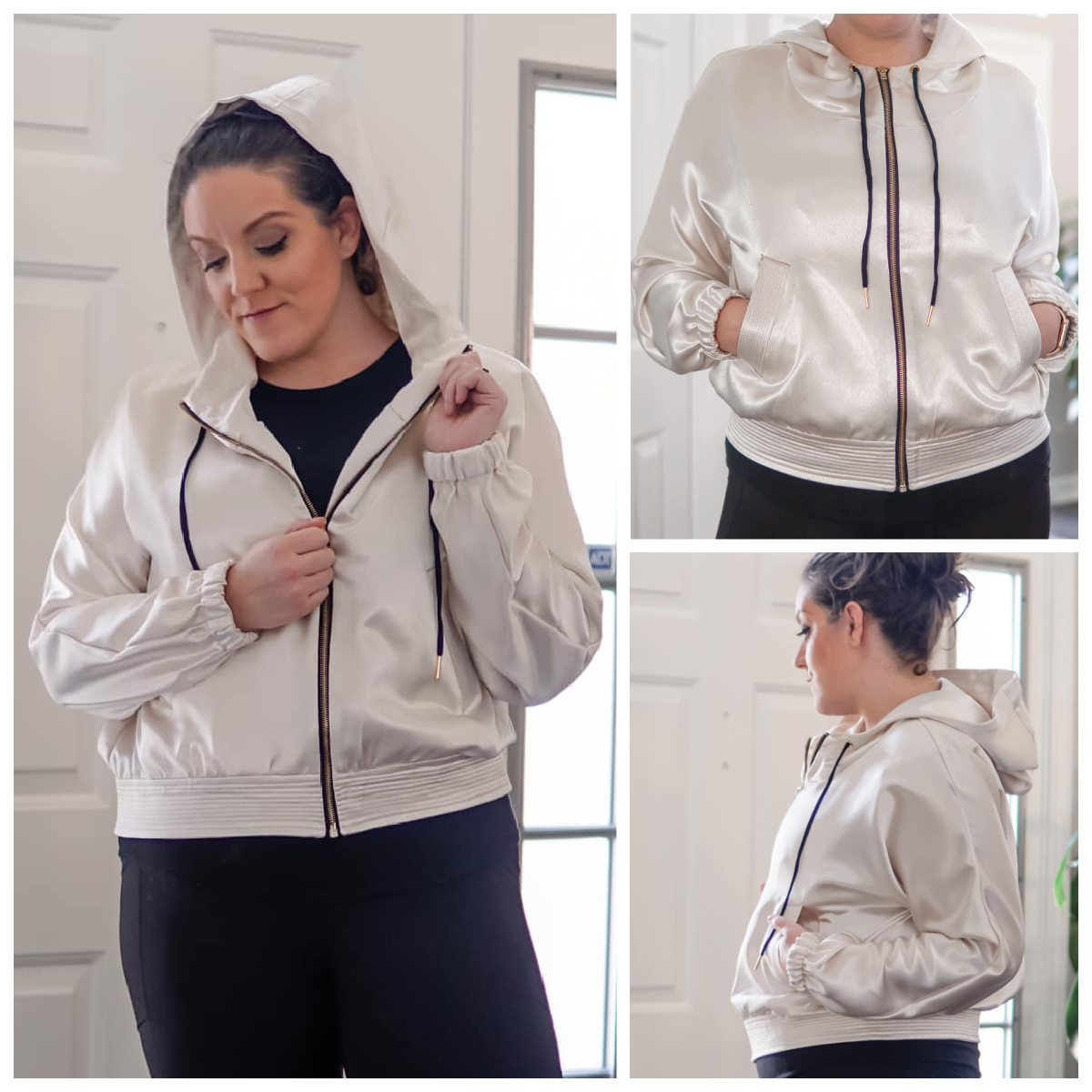 Morland made a pretty sage Wheaton with gold hardware that would be a daily staple in any cool-weather wardrobe!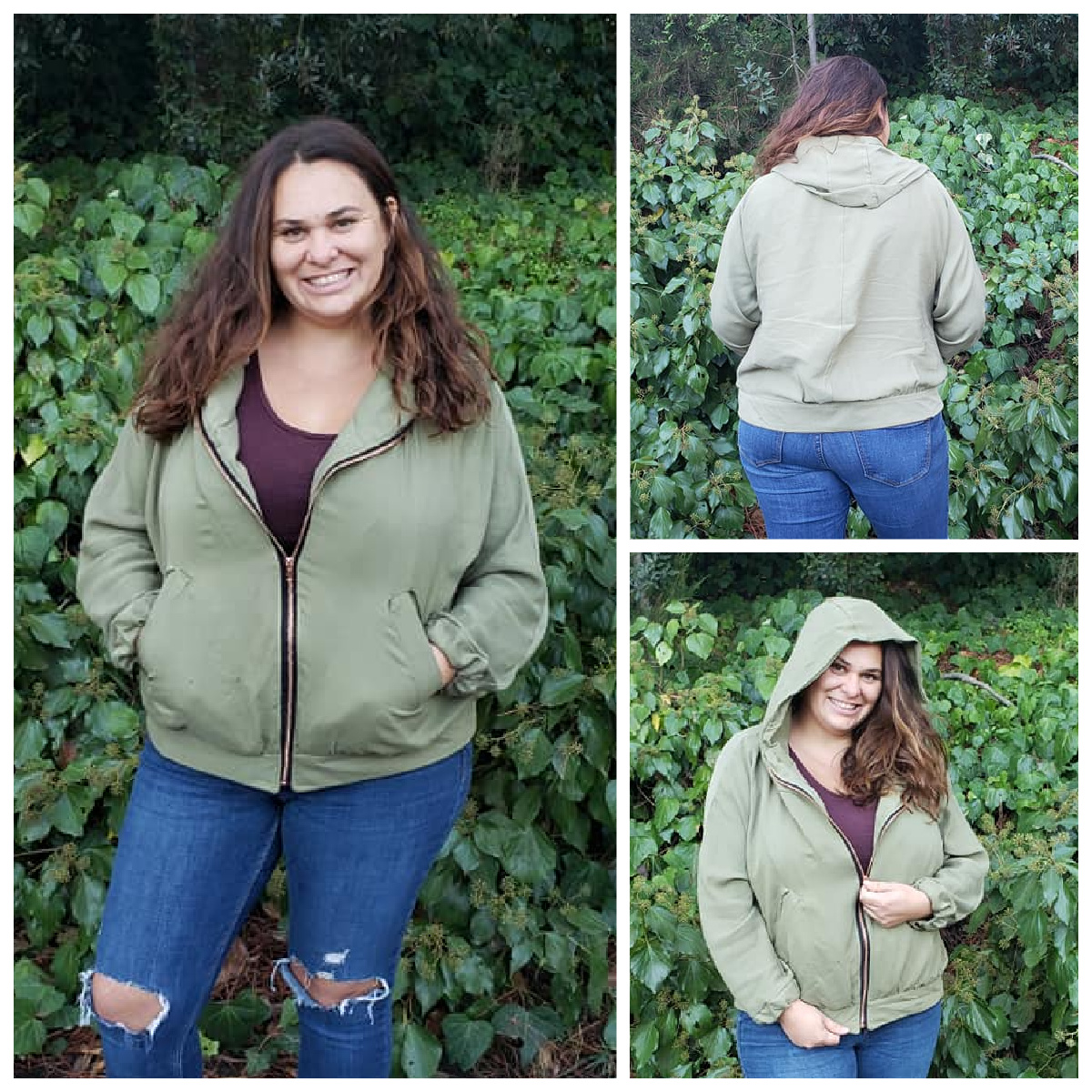 Indu's jacket is all about those details, from the beautiful color and contrast drawstring to that meticulous and perfectly sewn channel top-stitching!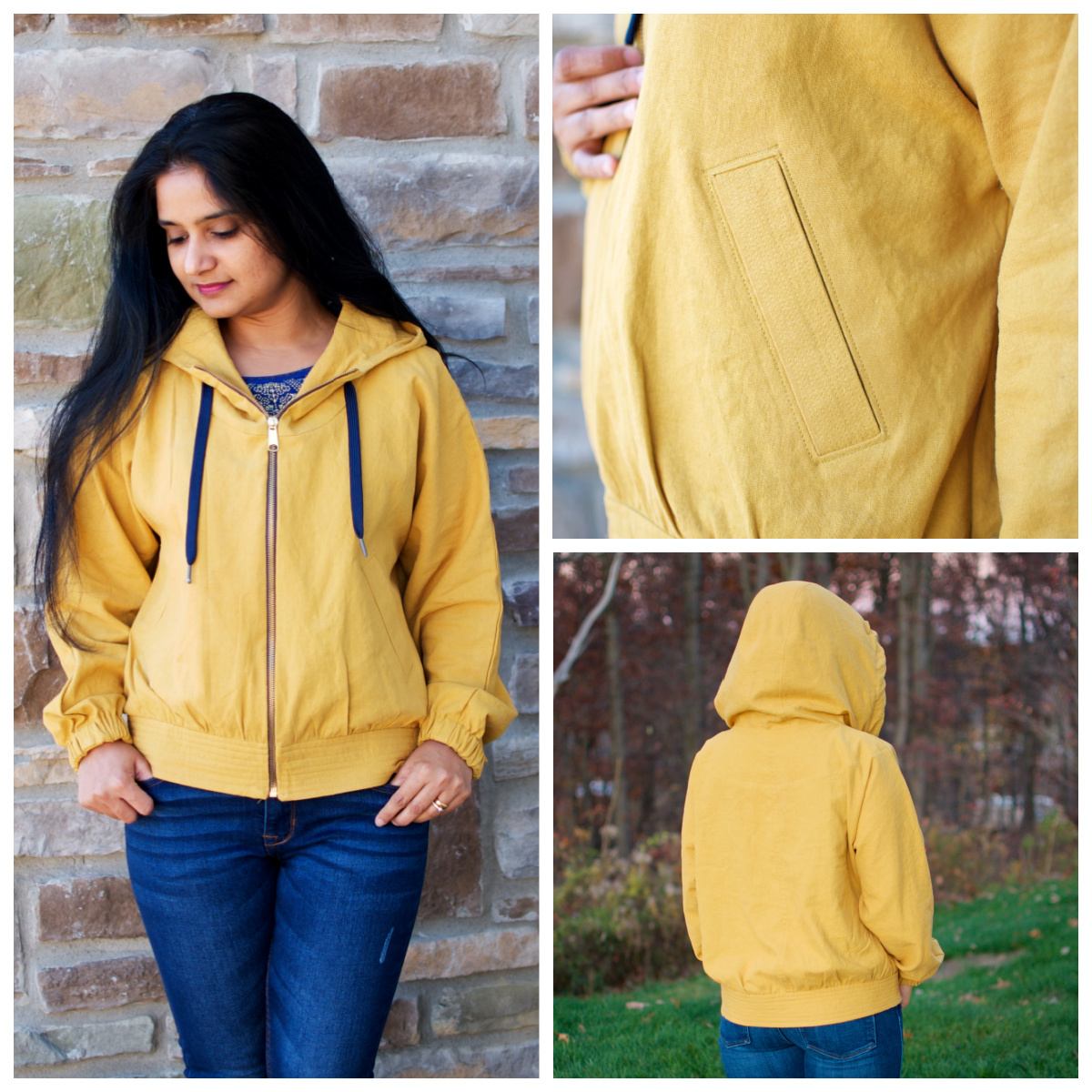 Elisabeth also made two versions, and first up is a new substrate – corduroy! I had no idea it would work this well but I called it out in the fabric recommendations after seeing this beautiful jacket! Cute fuzzy detail pieces make this the coziest jacket!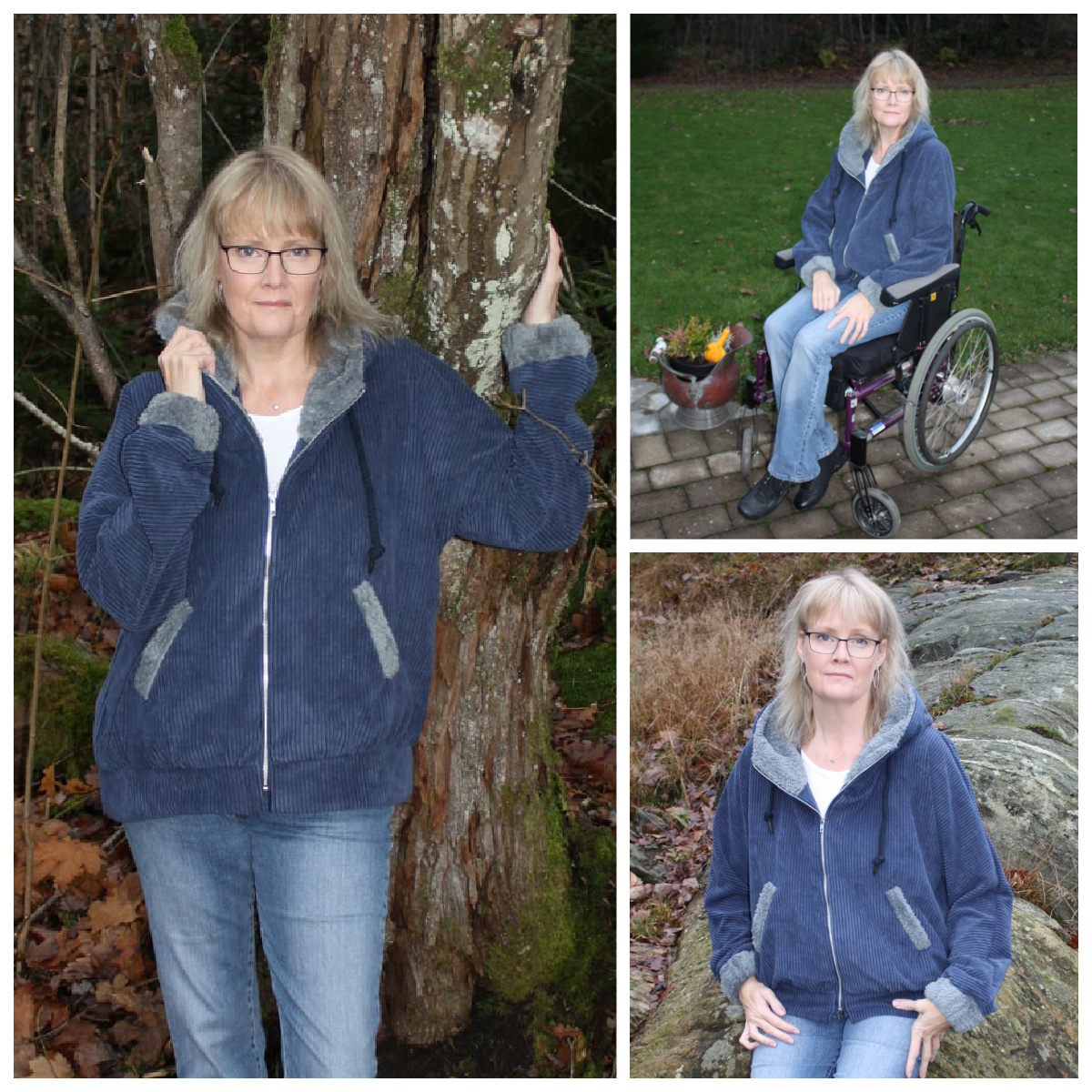 She also made a plaid one, and again I think this is such a great look for the Wheaton. Great idea to use solids for the accent pieces as well!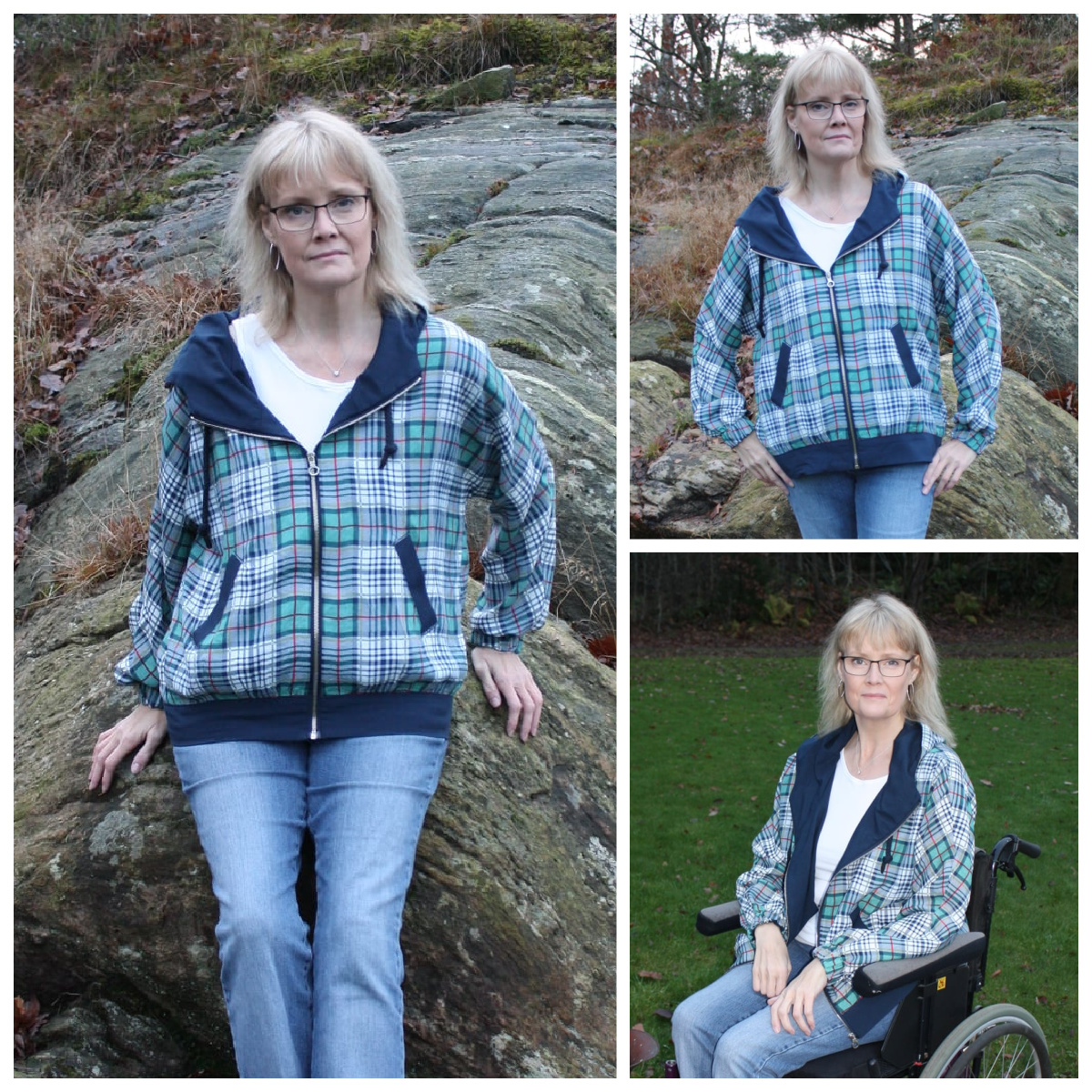 Another new substrate alert – Rachel used a faux suede for her Wheaton and opened up a whole new world of fabric options!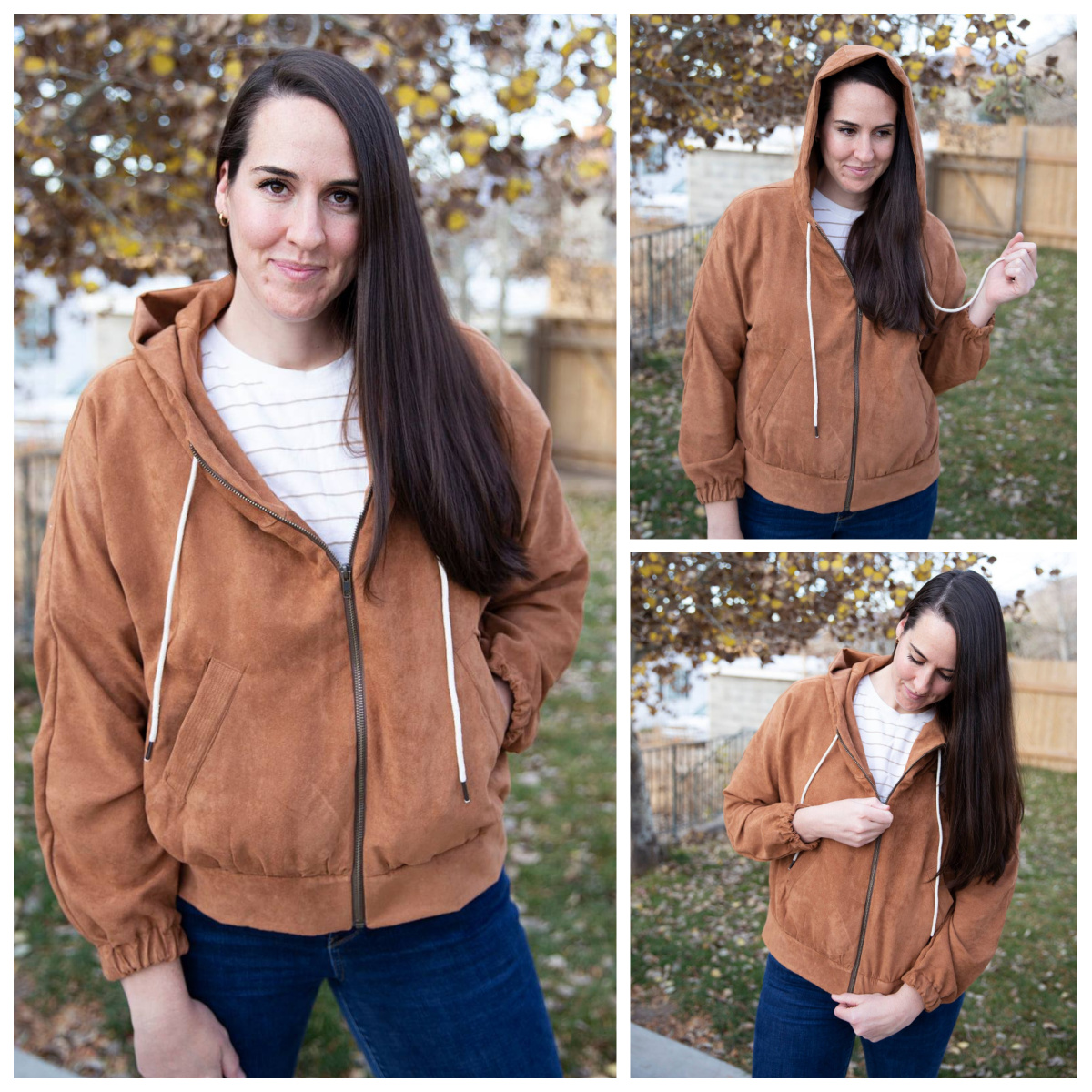 Florence made her Wheaton with a rayon chambray that has a great sheen, elevating it above your standard denim jacket. I love how she chose to use a pop of red in the hood lining too!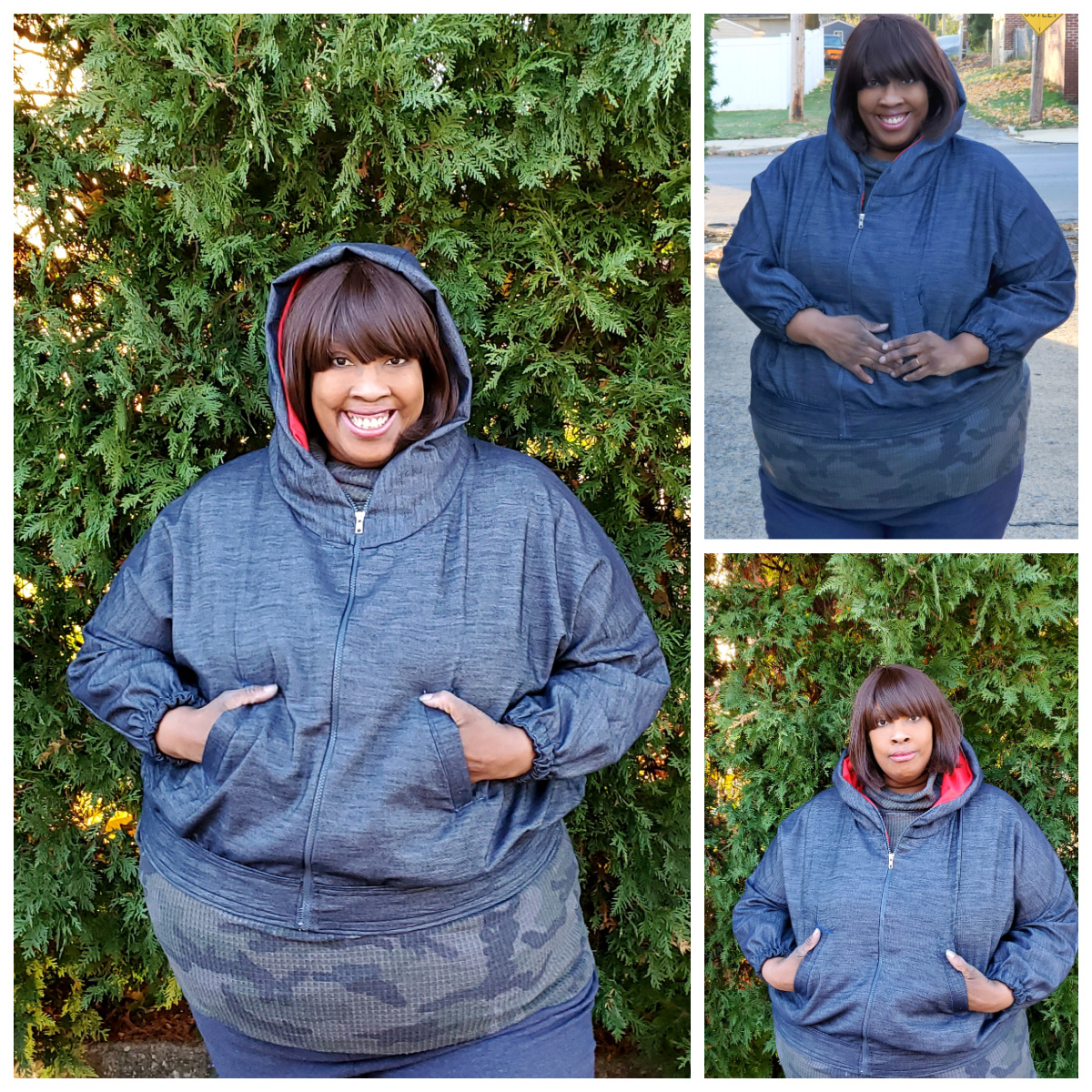 Ashley made two versions as well – this pink rayon linen is a great fabric to use for Wheaton – it's easier to cut and sew but still has a great drape and handfeel, and it keeps you warmer than you'd think!
Her second version made it really hard for me not to drop everything and sew another Wheaton – this is a 100% cotton twill with little drape and it looks amazing! This version really proved that this pattern holds up to just about any woven apparel fabric you can imagine.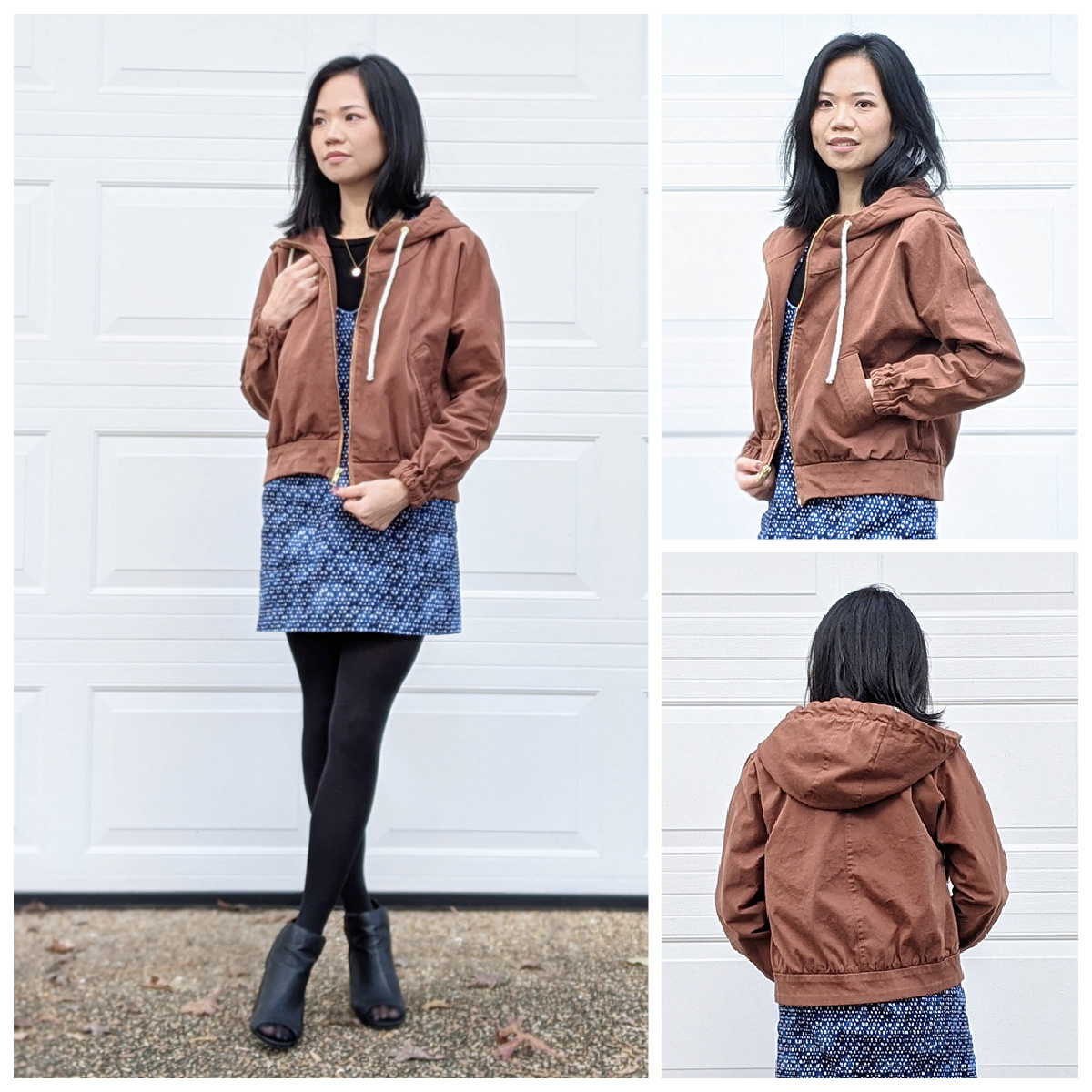 Jessica made the perfect neutral Wheaton and her details are on point! She used a really cute stripe for her linings and added a hanging loop and leather tag to her back facing. You can see more pics of her jacket in the release post!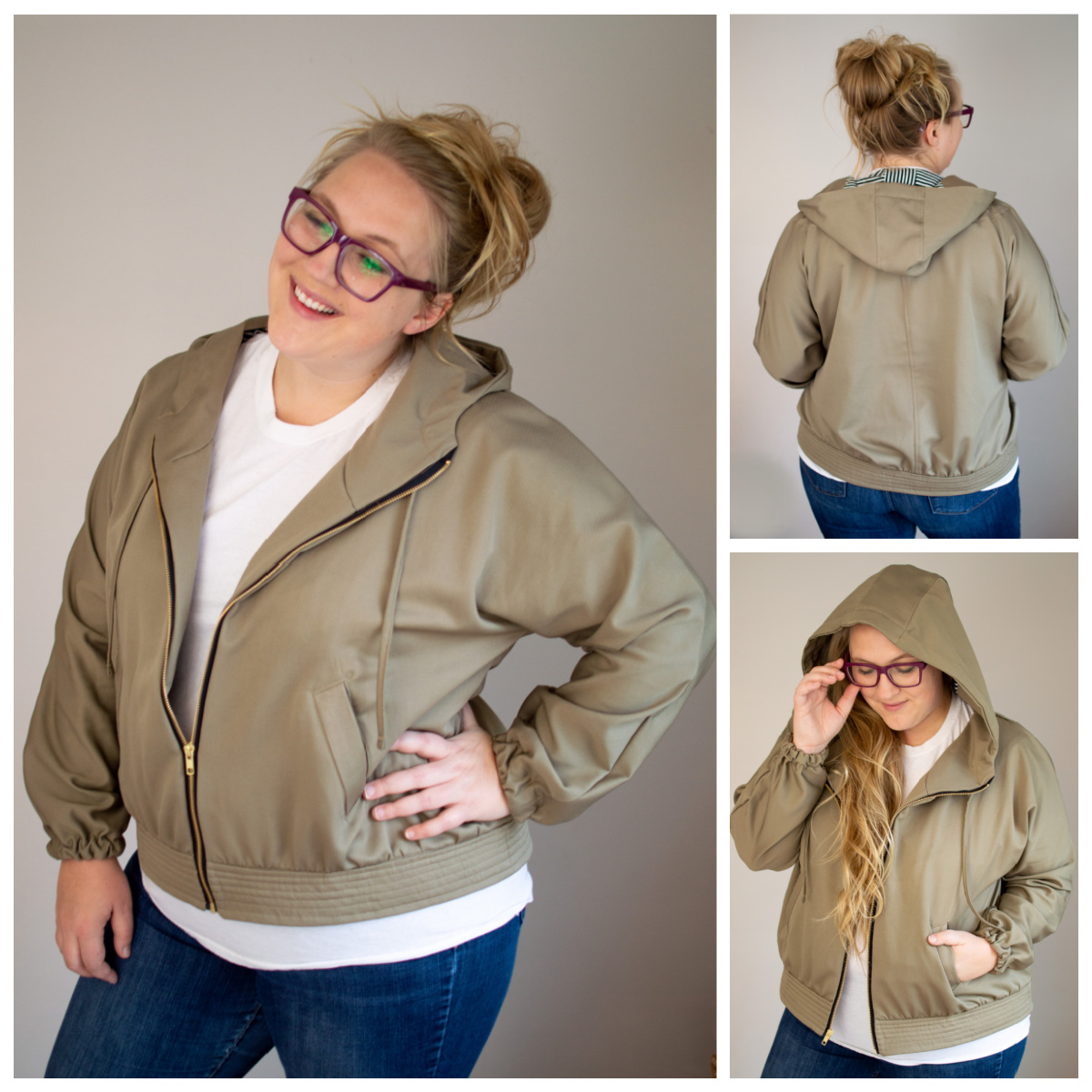 Wendy used a pretty floral denim for her jacket and it's so fun to see Wheaton in a print! This one will transition beautifully to Spring too! And check out her beautiful detail work with her top stitching!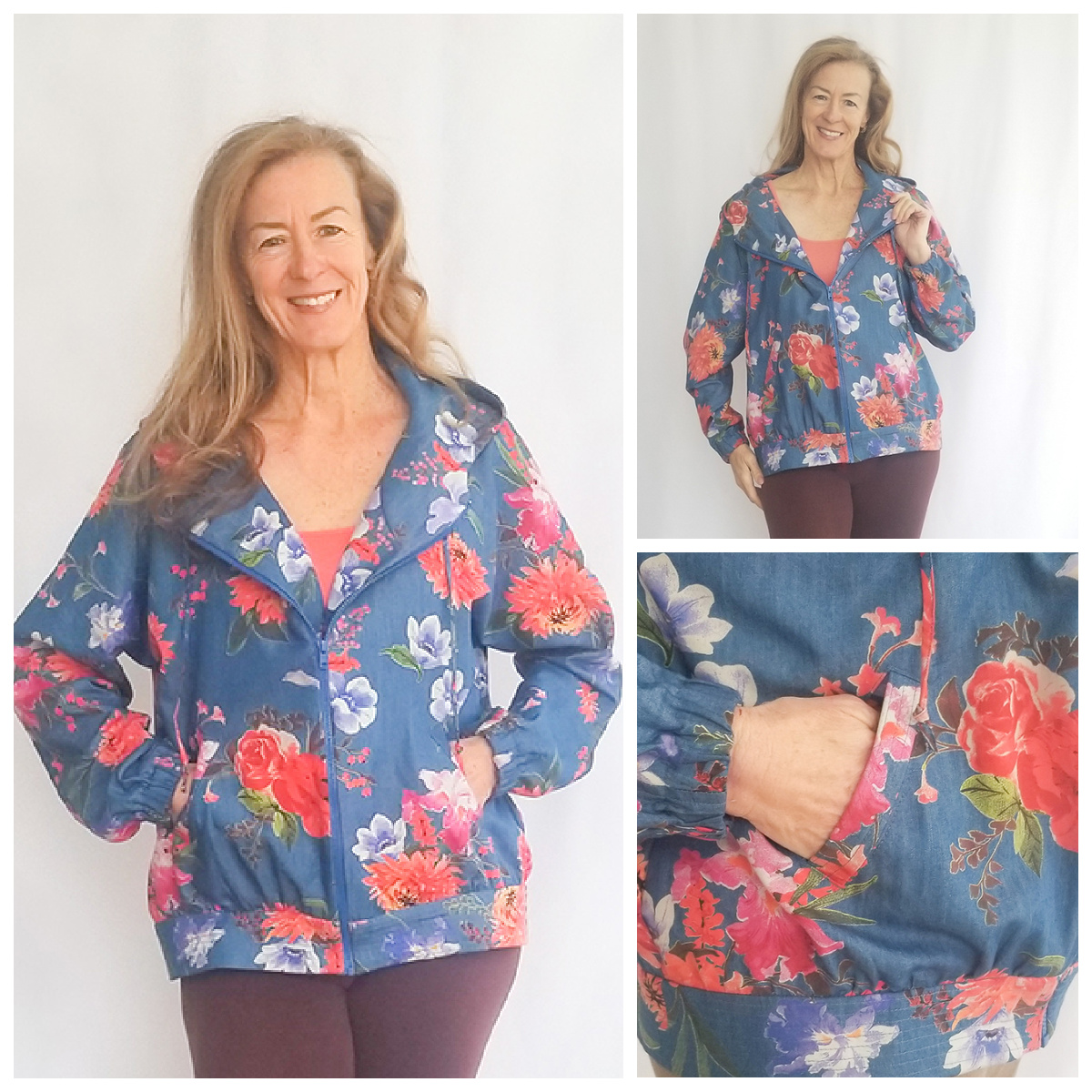 ---
Thank you so much to all of my testers! You all continue to amaze me with your incredible skill and creativity!
The Wheaton is included in the semi-annual sitewide sale going on now through Nov 30, 2020. Use code "thanks20" to get 20% off pdf and paper patterns!