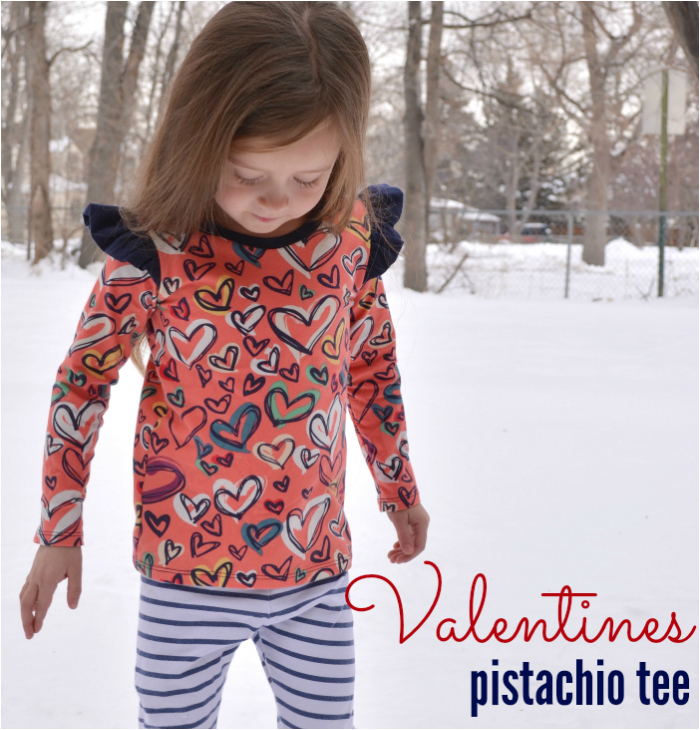 I'm up to my ears in new pattern designs and old pattern refreshes, but I just had to pop in for a second to show you this ahhhhhdorable Valentine's Day themed Pistachio Tee!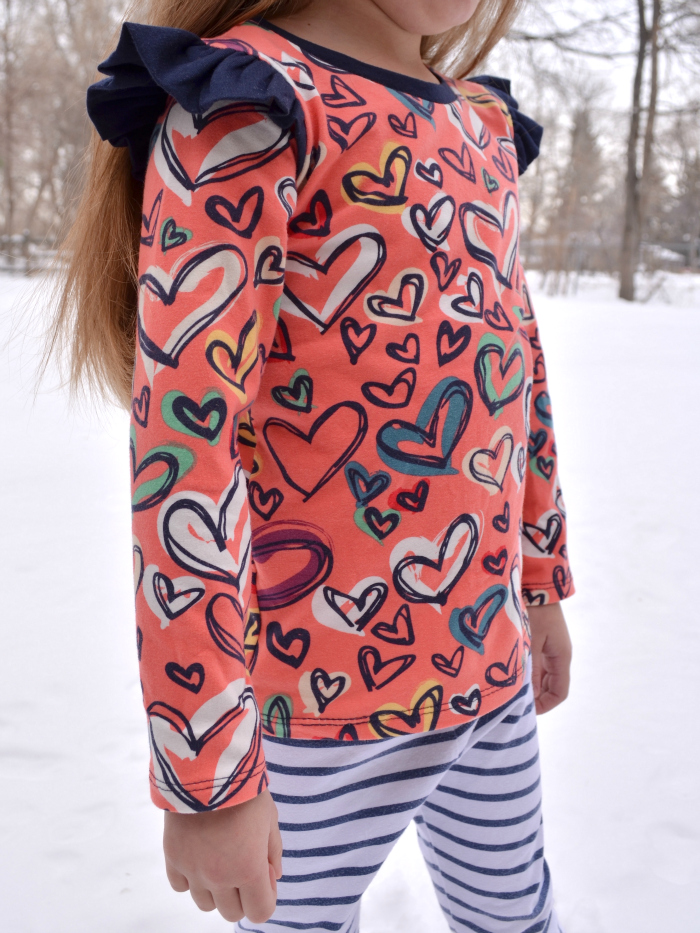 The Pistachio Tee is a ridiculously versatile pattern from Sew Like My Mom.  Seriously, it might be the only t-shirt pattern you need for your littles.  It comes in sizes 12 months – 8 years and is great for boys or girls!  Options include color blocking, a peplum, two sleeve lengths, a chest pocket, three styles of elbow patches, and of course the darling little shoulder ruffle that I included here.  And the very best part of this pattern is that right now it's on sale!!!  (hint hint: one of the elbow patch styles is a heart!  How perfect is that?)  Sale has been extended through February 7th, so hurry it up!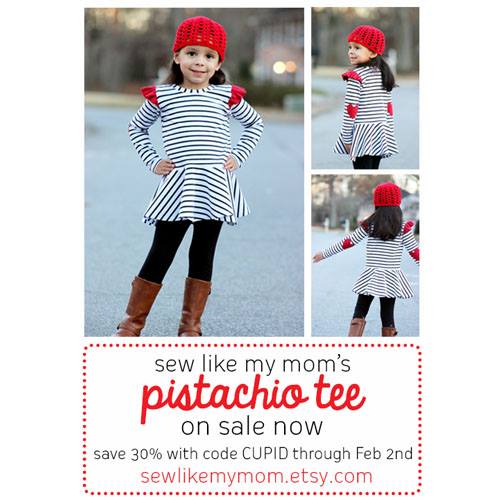 This very appropriate heart fabric is of course from the lovely Sew Caroline, from her Happy Home line.  You may recognize it from the free Happy Tank pattern I made last year to celebrate its release.  I love this print for little girls, and of course it's printed on incomparable Art Gallery Knits, so you know you're getting a high quality fabric.  I love using Art Gallery Knits because they're all printed on the same fantastic quality 95/5 cotton spandex.  Buying knits online can be tough with all the different weights and stretch capacities and fabric contents, but you don't have to wonder about these!  Plus I've noticed that they only print the very cutest designs 🙂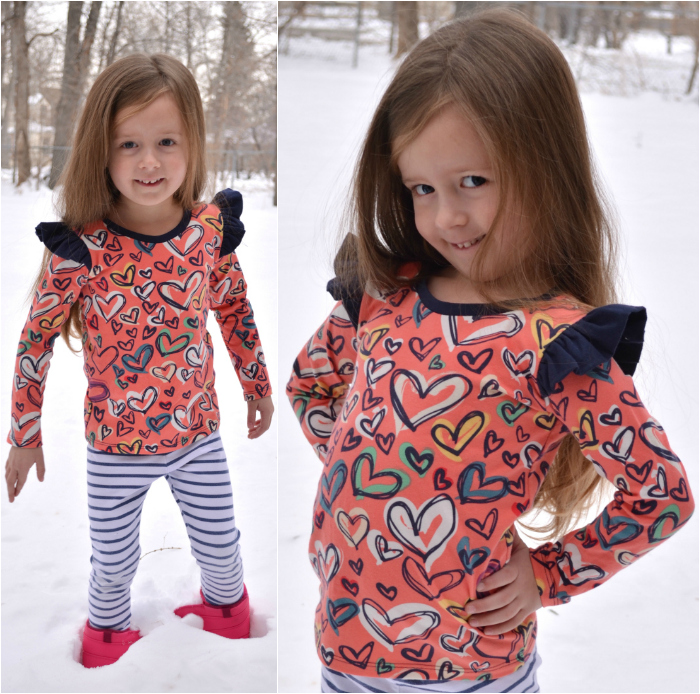 I've been having a little bit of a sewing crisis lately struggling with the poor quality of some pdf patterns I've come across recently, so it was an absolute pleasure to work with one that is so professionally drafted, graded, written, and formatted.  If you're new to sewing, or just new to knits, this is a great pattern to start with!  My daughter certainly approved of the finished tee.  Her face lit up when I showed it to her and she immediately threw off the shirt she was wearing and wouldn't leave my side until I finished hemming it!
Go grab your Pistachio Tee while it's on sale and whip up one or twenty for your kids this weekend!  They'll realize how unappreciative they can be and sincerely thank you for all that you do, and even offer to take some of the household chores off your hands.  That, or at least you can hide from them for a few hours while you're sewing.  It's a win/win.