Hi! Please join me in welcoming Lara from Handmade by Lara Liz to the blog with her Union St Tee peplum hack!  I think this modification to the tee dresses it up perfectly for a date night or GNO!  Plus, it's really easy!  Make sure you grab the updated pattern or re-download it from your account to get the newest version!
~~~~~~~~~~~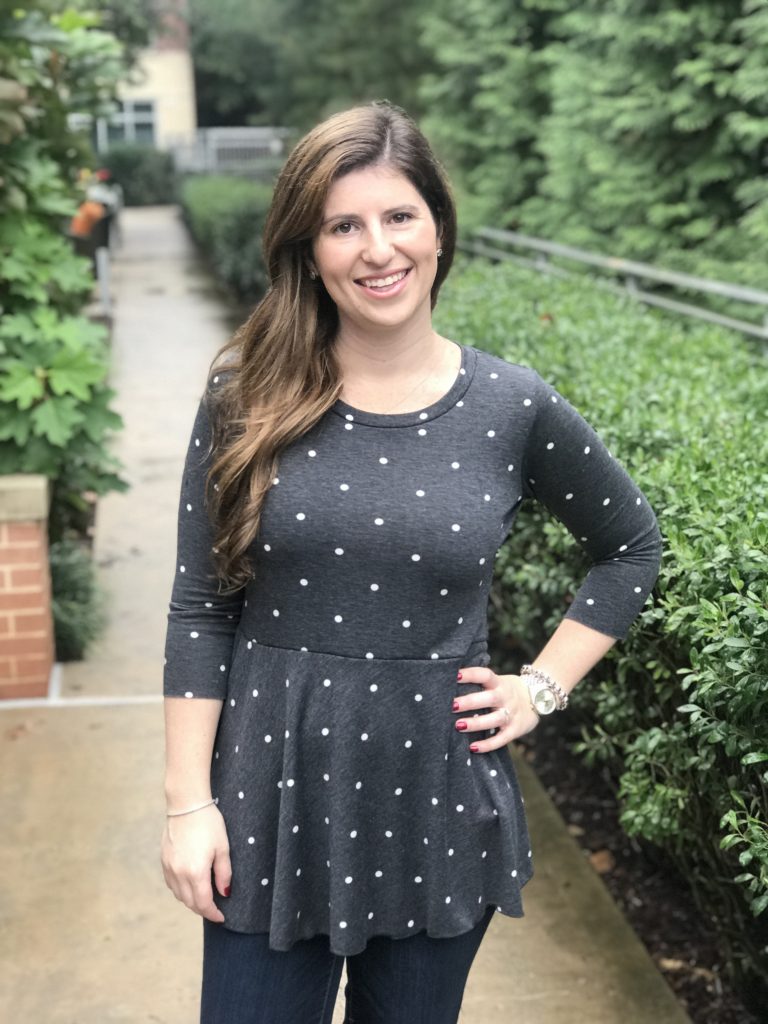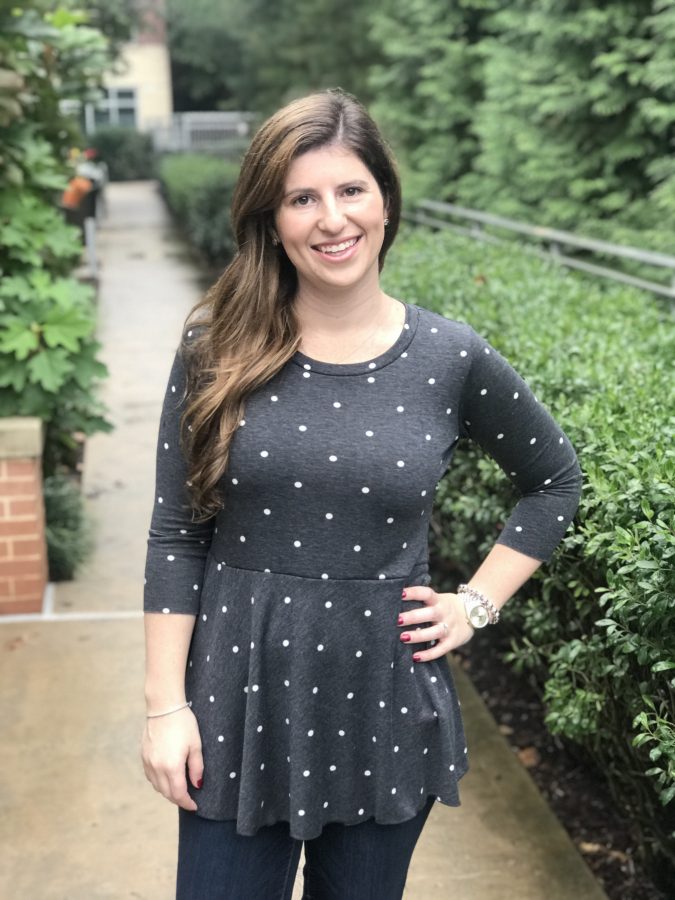 Hi Everyone! This is Lara from Handmade by Lara Liz and I am so excited to be on the Hey June blog today to talk about a recent hack I did of the Union Tee! One thing I love so much about Hey June patterns is that they come with so many different views – you can make many different garments from one pattern which is a huge win!
One of my favorite Hey June patterns is the Union Tee – it's one of my go to t-shirt patterns. When I was trying to brainstorm some different ways to change up the pattern, I immediately thought of adding a feminine flair to it with a circle skirt! What is more fun than a circle skirt on the bottom of a perfect t-shirt?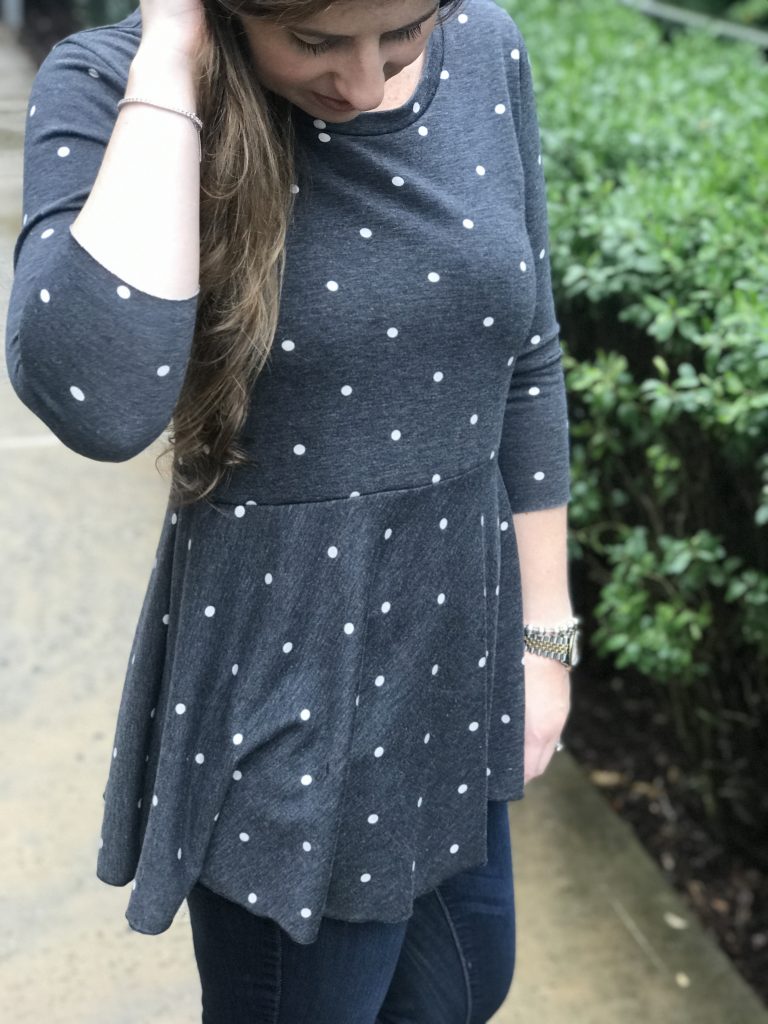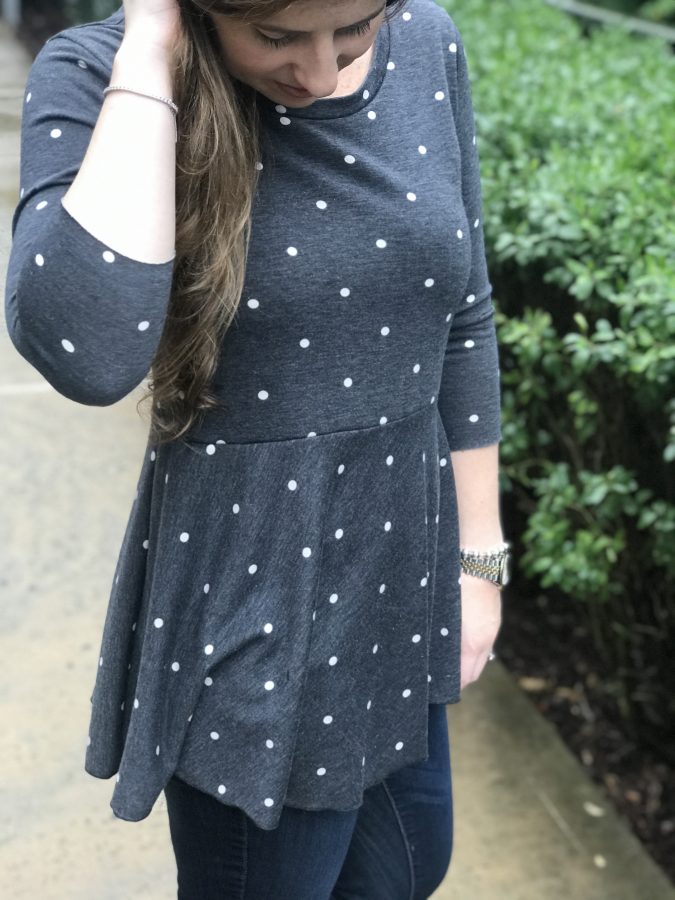 This hack was pretty simple to achieve once I got the proportions correct – I think that's the hardest part of a hack since you don't have a pattern to go off of.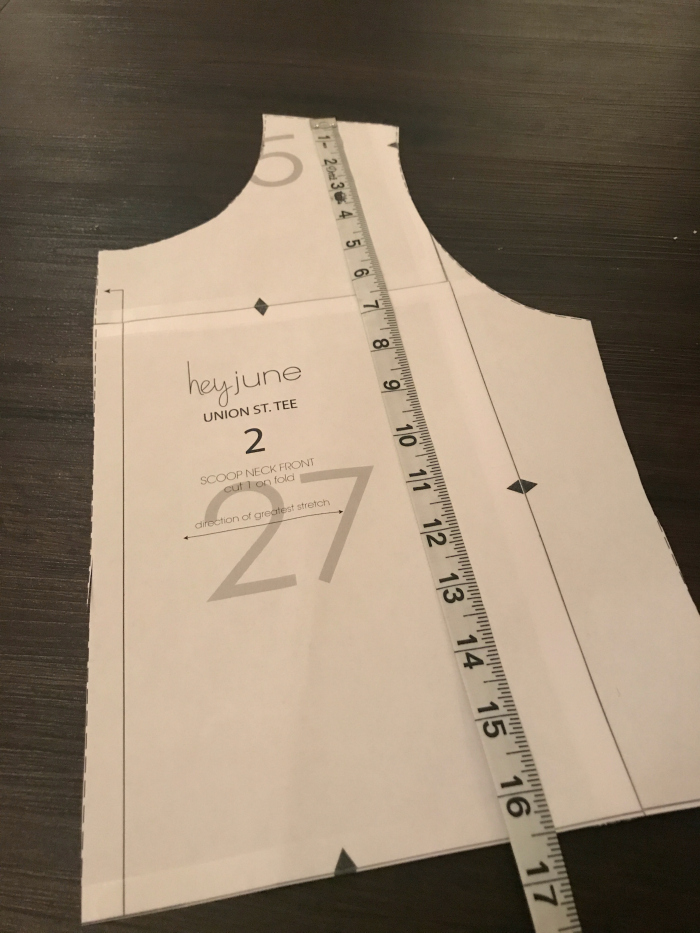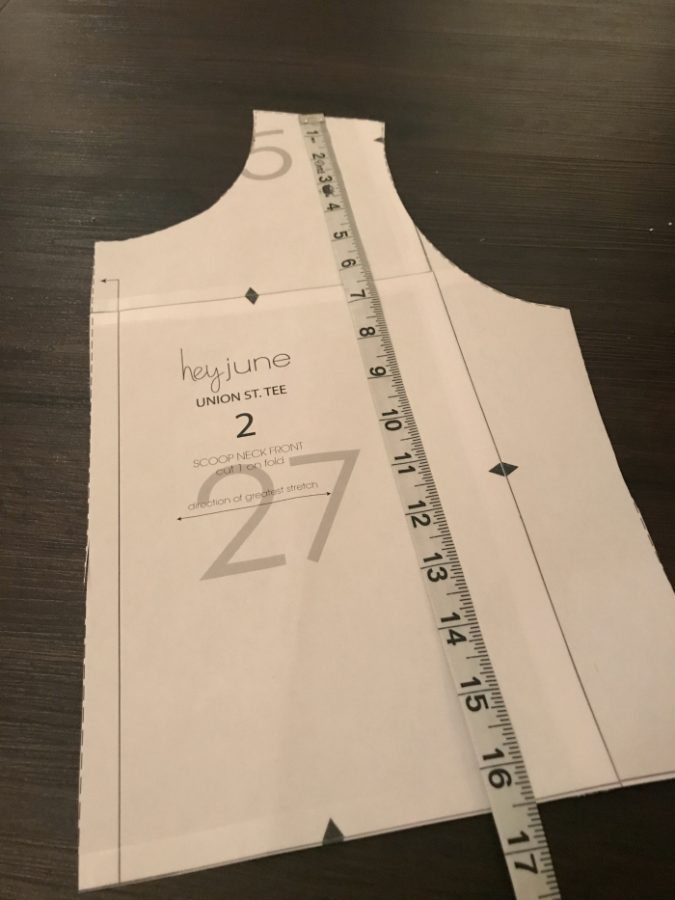 The first step is figuring out where on the pattern your natural waist sits. The easiest way to do that is to measure from the center of your shoulder (where the shoulder seam would sit) down to your natural waist. Once you have that measurement you need to find where that is on the t-shirt pattern. For me, that was 16" down the pattern + ¼" seam allowance on both sides for a total of 16 ½" from the center of the shoulder seam down. I did the same on the back pattern piece as well. Note: I didn't shorten at the lengthen or shorten line as we are cutting off the bottom of the shirt and replacing it with a skirt.
Now it was time to add the circle skirt! There are lots of different circle skirt calculators on the internet and after trying a few when putting this together, I found that the Mood calculator was the easiest for me to work with! I decided to put a half circle skirt on the bottom of my Union Street!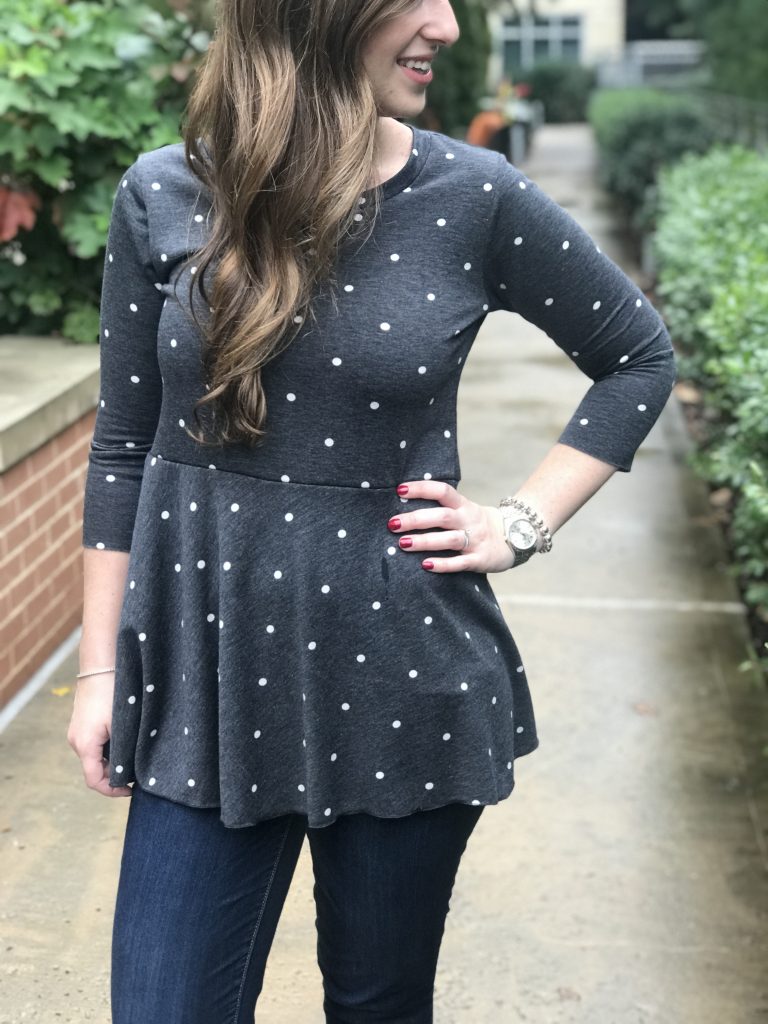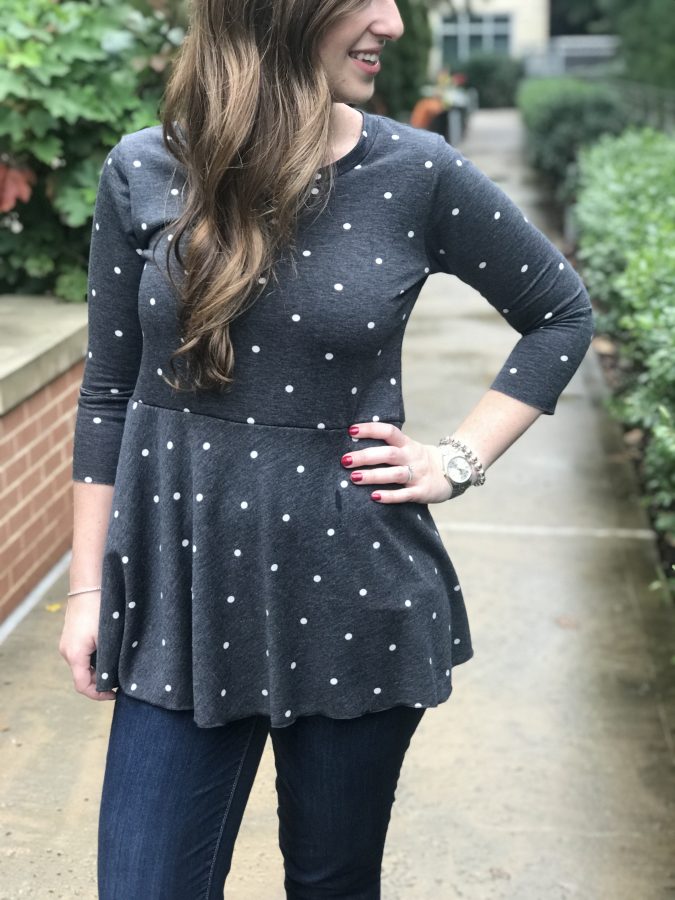 There are some important measurements you'll need for the circle skirt – how long you want the skirt to be and the circumference of the shirt where you'll attach the skirt. I measured mine but since the Union Street Tee has finished garment measurements you can check that against the pattern. Mine was 34" for a size small. I also chose to add a 14" circle skirt on the bottom for a more tunic look. You can shorten that for a top length or lengthen it for a dress as well.
The hardest part of this for me was tracing out an even circle skirt. I decided to use a chalk pen and draw the circle skirt directly on to the fabric measuring at various points to keep it even, but you could also trace it onto tracing paper or regular copy paper. Because I chose to do a half circle skirt, it didn't take up tons and tons of fabric!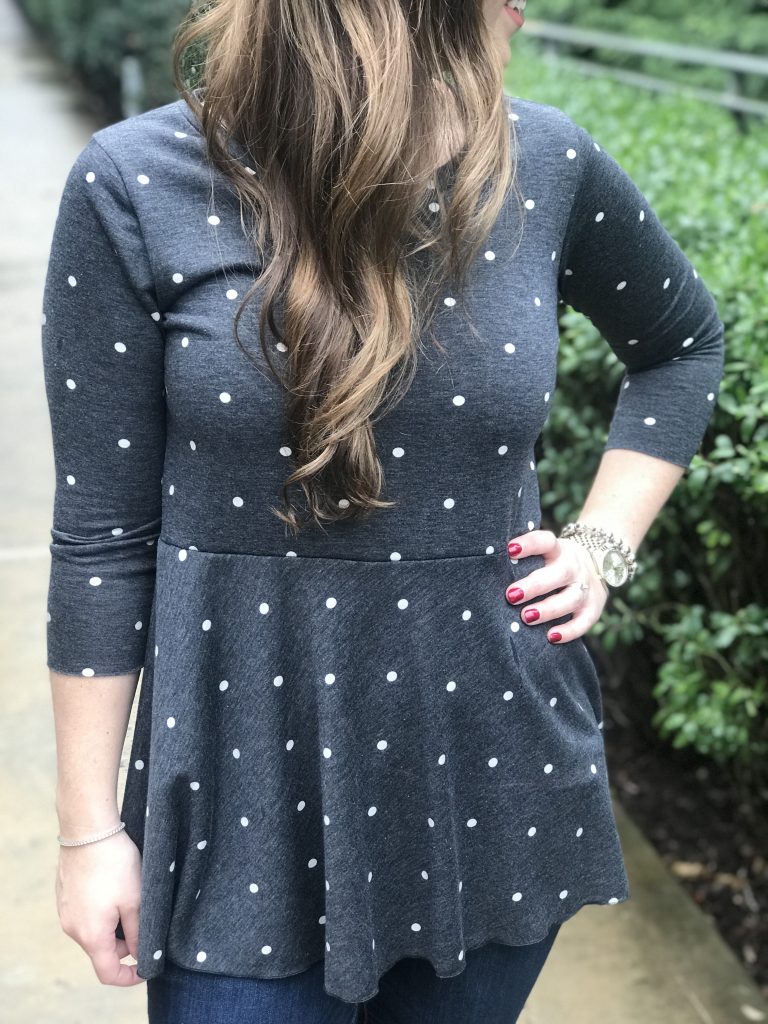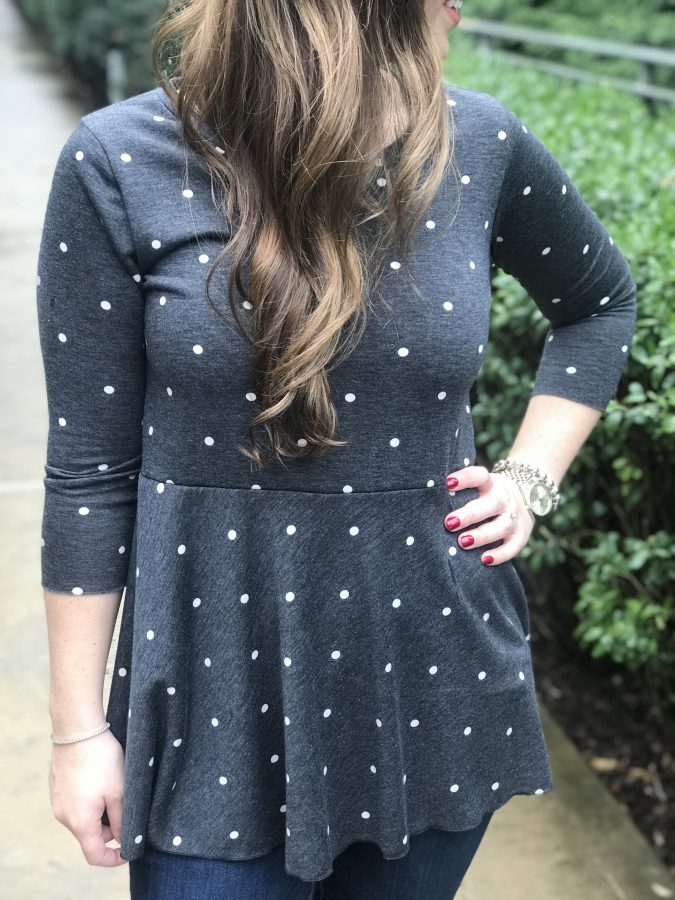 Once you have your circle skirt cut out, you only have a few steps left. You'll need to sew the side seam of the circle skirt right sides together and then attach it to the shirt. I used my serger for both of these steps.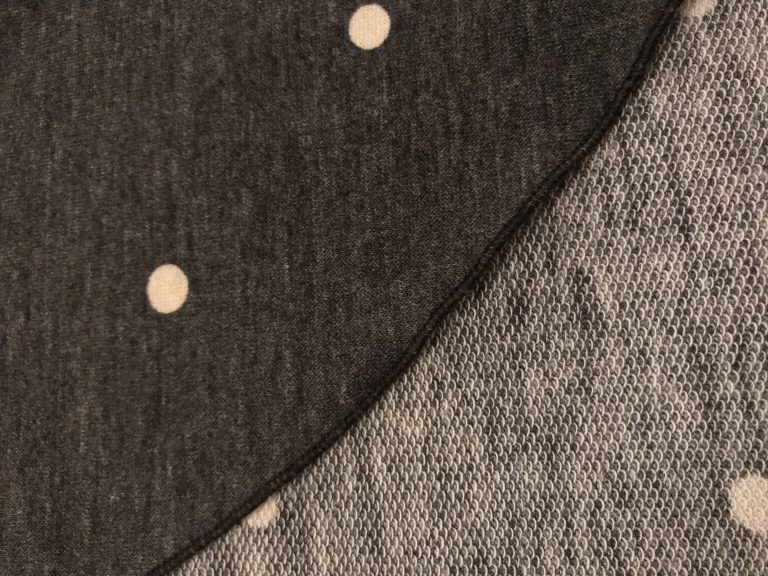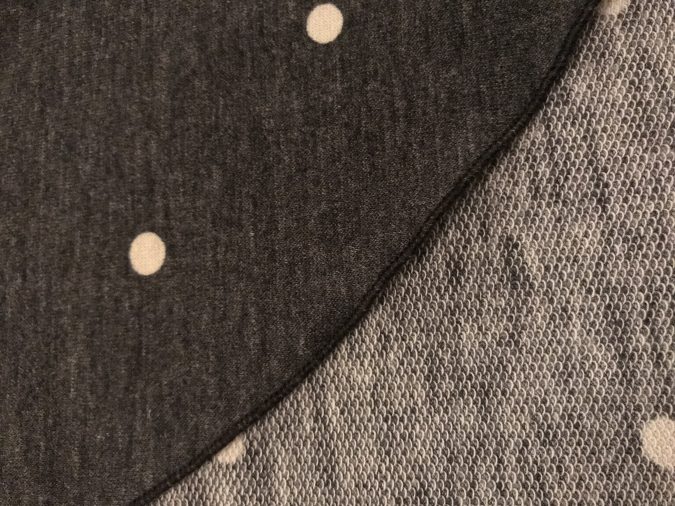 The final step is hemming – I opted for a small rolled hem on my serger that I think is a really nice finish on a ruffle and much easier than trying to fold the hem under!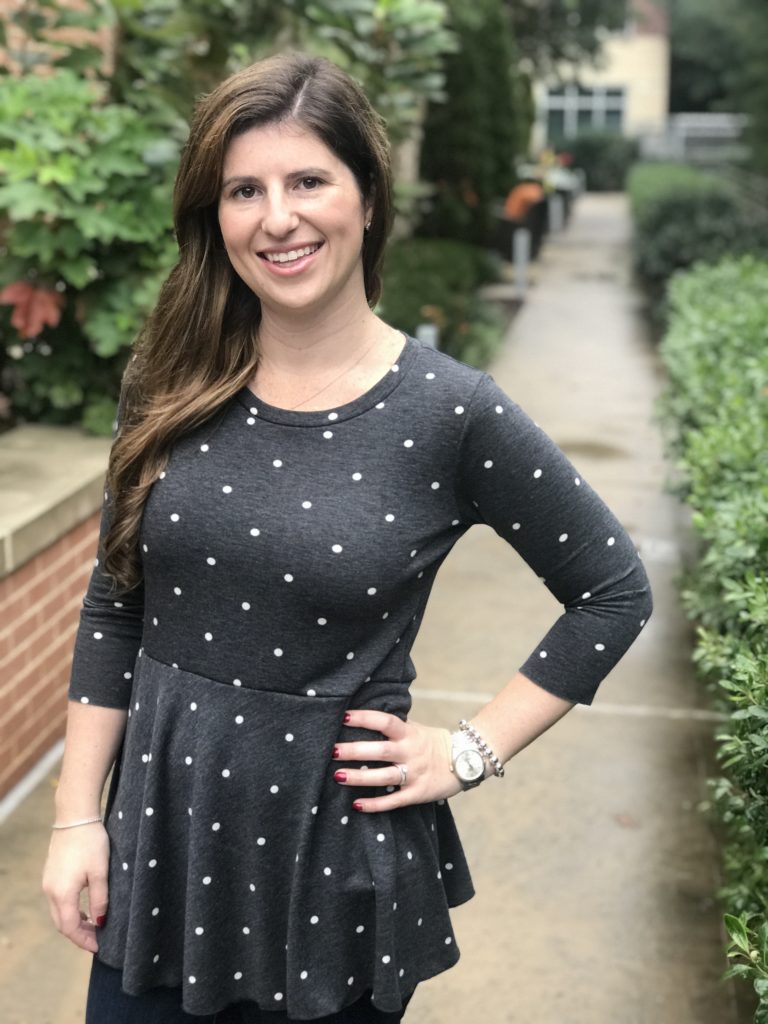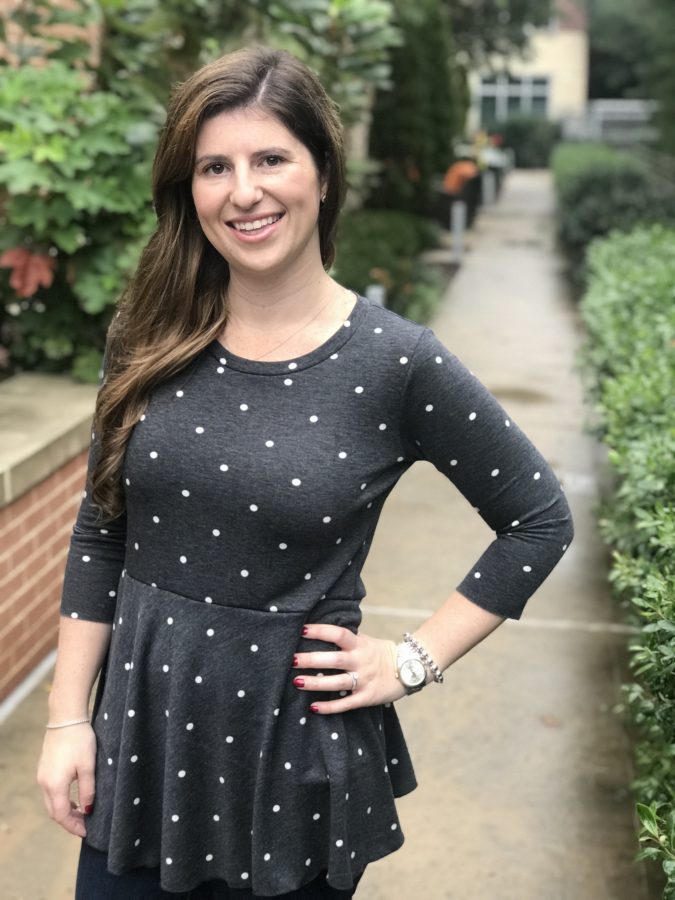 Ta da! A totally different look from a traditional t-shirt and a fun feminine spin on a wardrobe staple!
While I am not a pattern hacker by nature – in fact, I almost never do it – I really enjoyed putting this together and it immediately made my brain think of all the different ways you could take a wardrobe basic pattern and make so many different garments!
~~~~~~~~~~~
Thank you so much Lara!