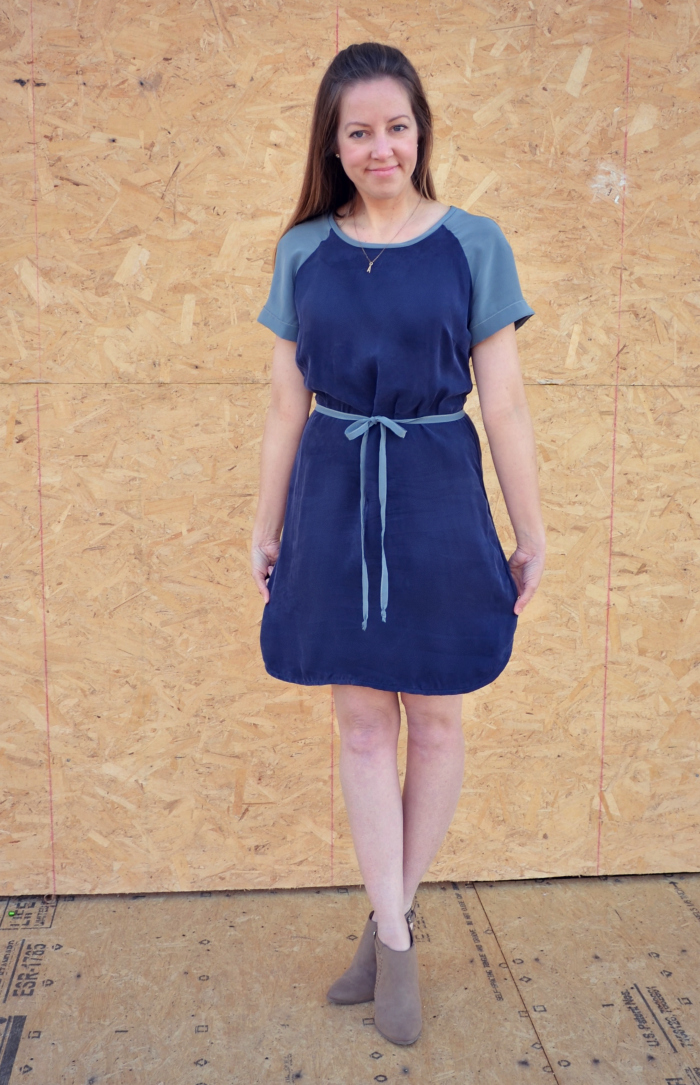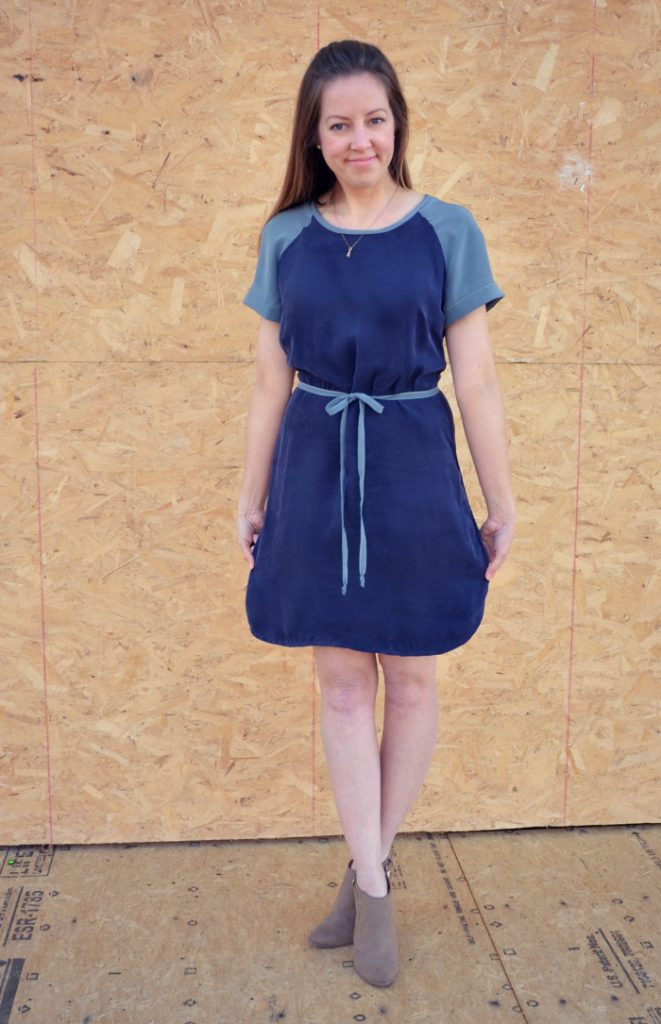 Happy December!  Have you all seen the new Coram Top and Dress from Allie Olsen?  She's been hinting at this one for awhile and I was beyond ready to sew it up!  I've been dying to make the top version in a drapey rayon chambray but a family event came up and I needed a dress stat.  I'm so glad I was forced to make something because I think this will be the perfect dress for holiday events over the next month.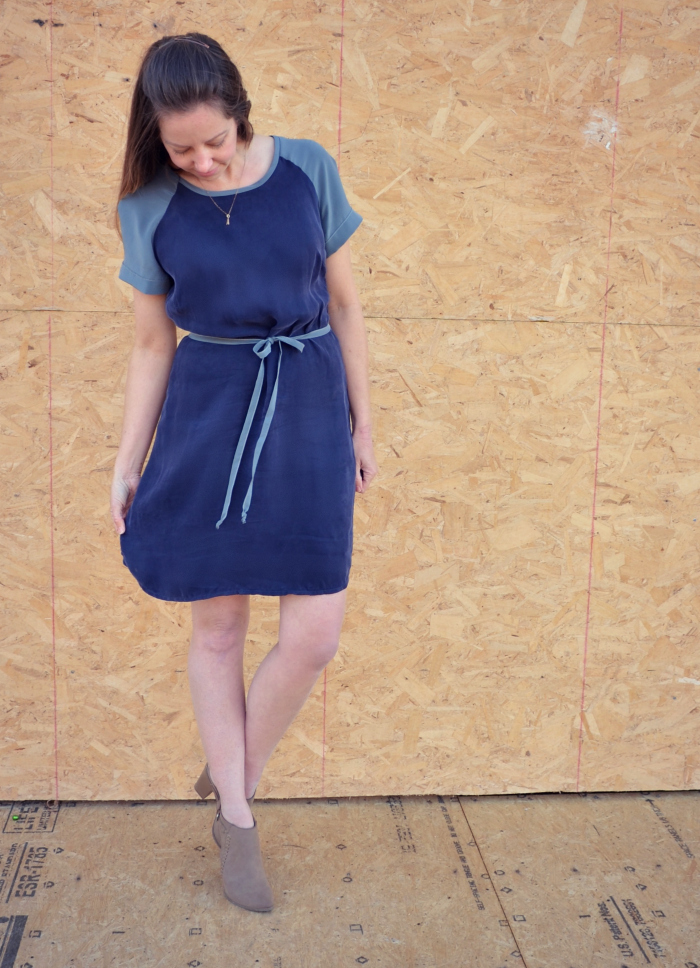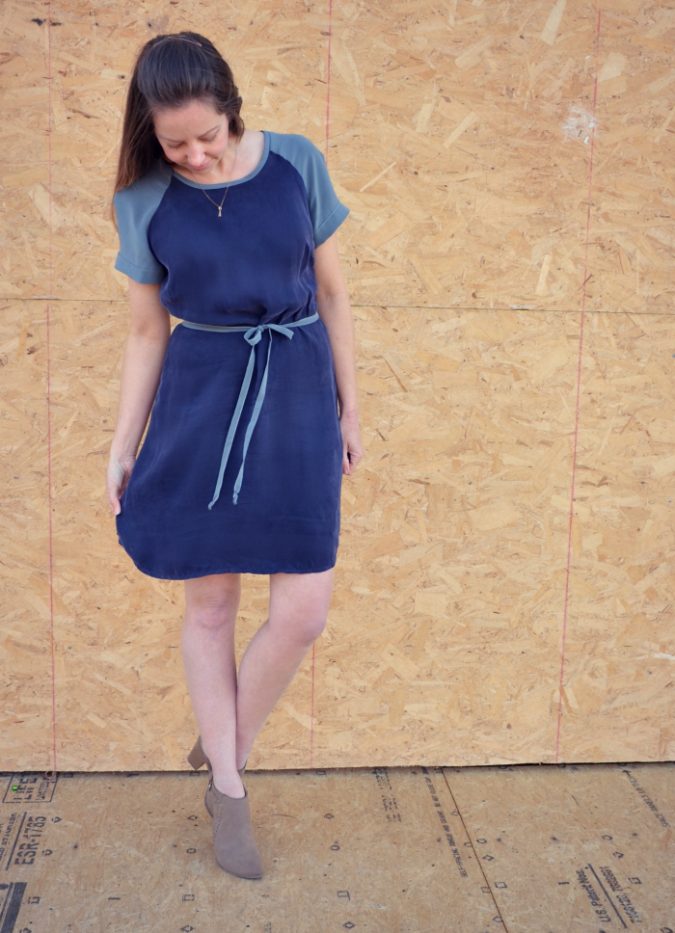 Even though we were one day away from moving and two days away from driving across the country, I just had to sew something up.  So I made a last minute stop at Fancy Tiger and bought these two coordinating viscose fabrics.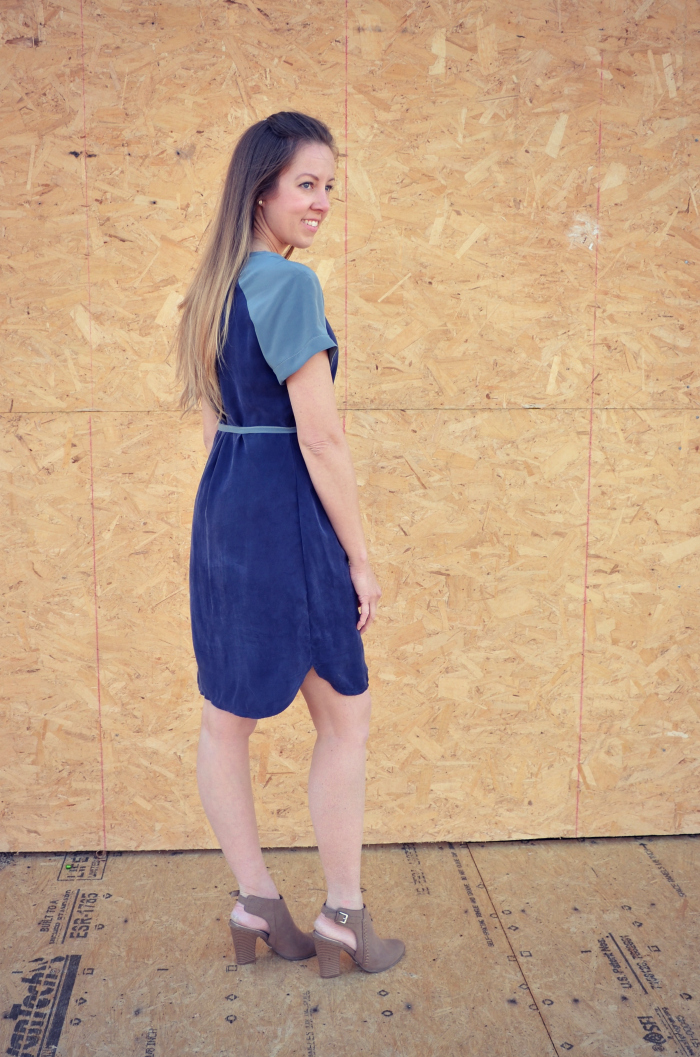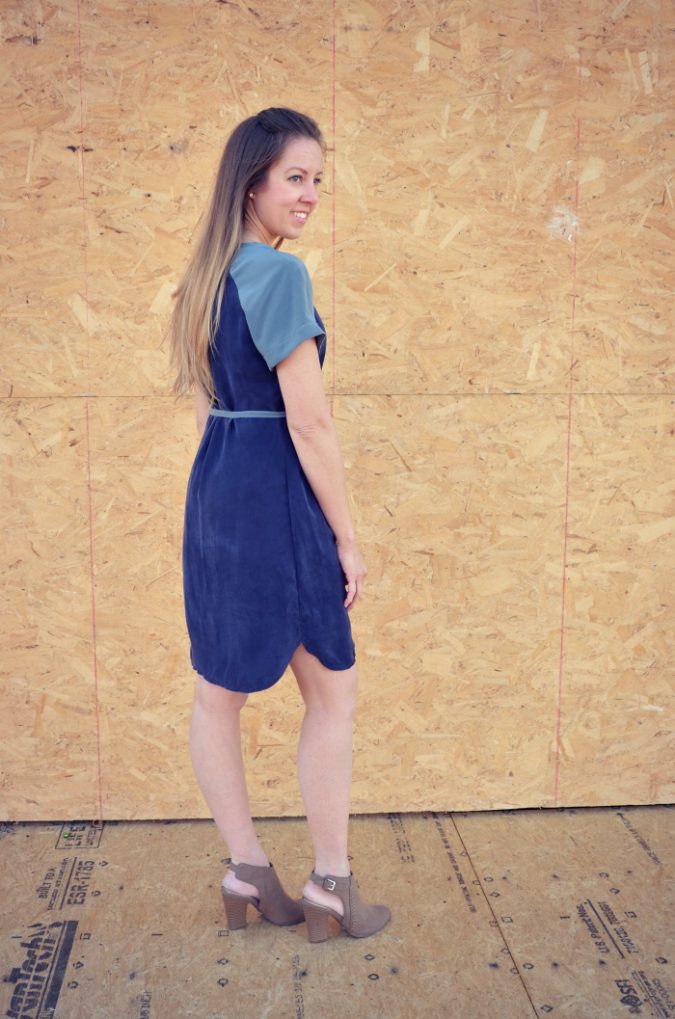 The darker blue has a sueded texture so if you rub your hand down it it changes shade slightly.  The light blue is a really silky thin fabric that feels like it should be lining, but I just loved how they looked together so I had to buy it.  The darker blue fabric was extremely difficult to hem and I'll probably rip this one out some day and redo it, but I was sewing at 1 am and needed to be finished!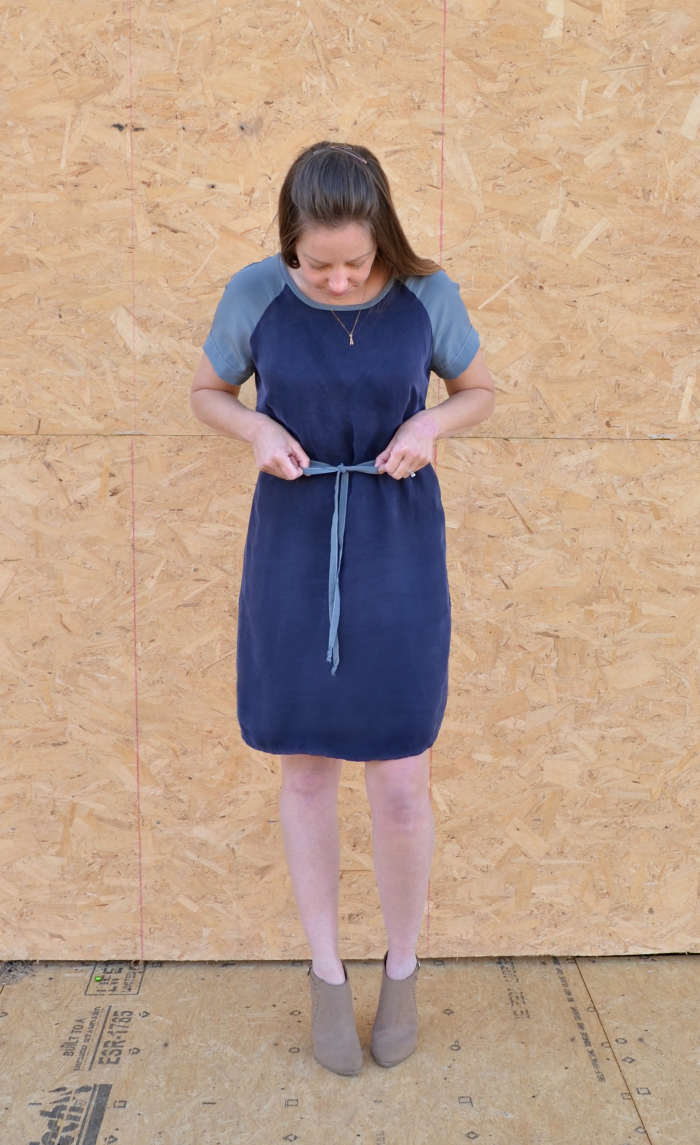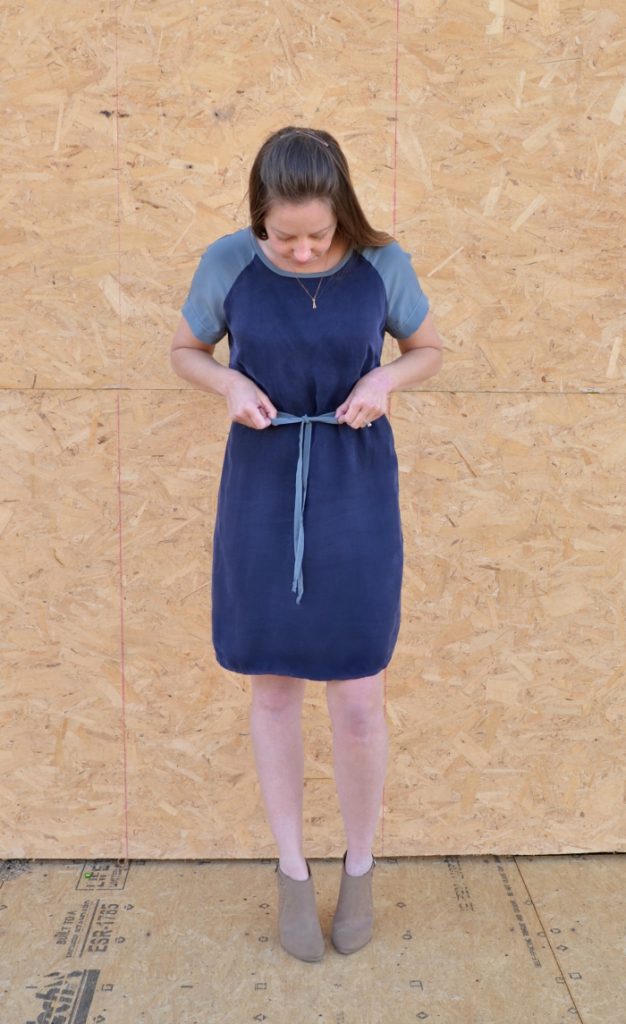 Glancing at the pattern I knew right away that the dart would be too big and low for me (this is something I have to change for every pattern), but again, I was in a super rush to finish this so I figured I'd make it work.  After I sewed it up, the darts were about 3″ too low and my actual bust area needed no dart.  So basically it looks like I have two giant boobs on my waist.  ALWAYS MUSLIN YOU GUYS.  Anyway, I made it work by taking the side seams in about 4″ at the bust and waist and making the optional tie belt to disguise the fake boobs.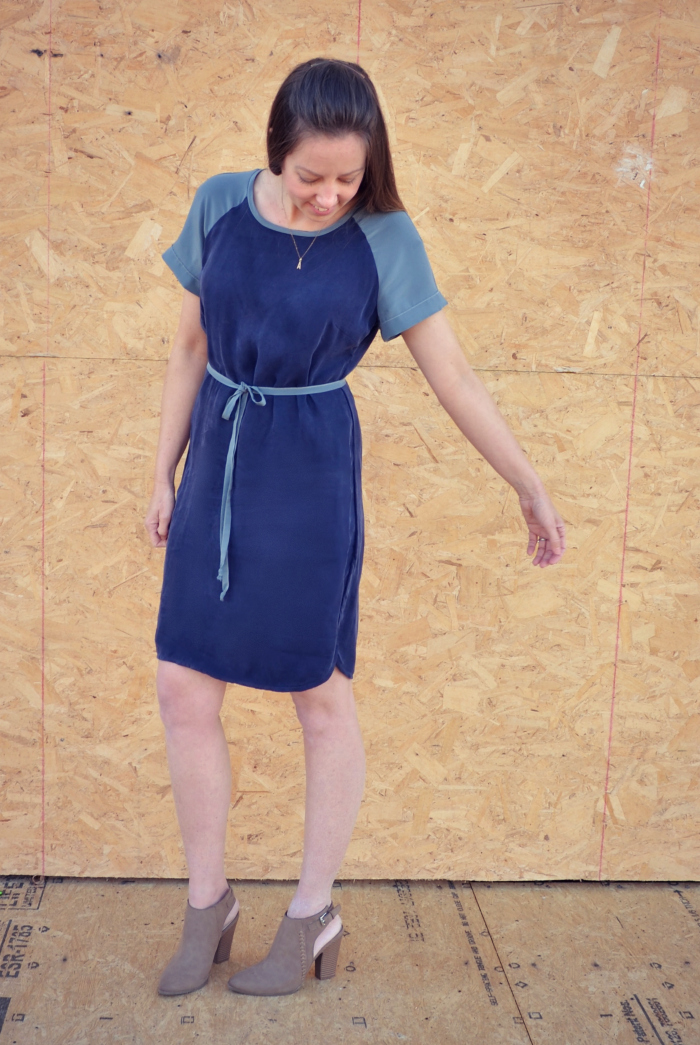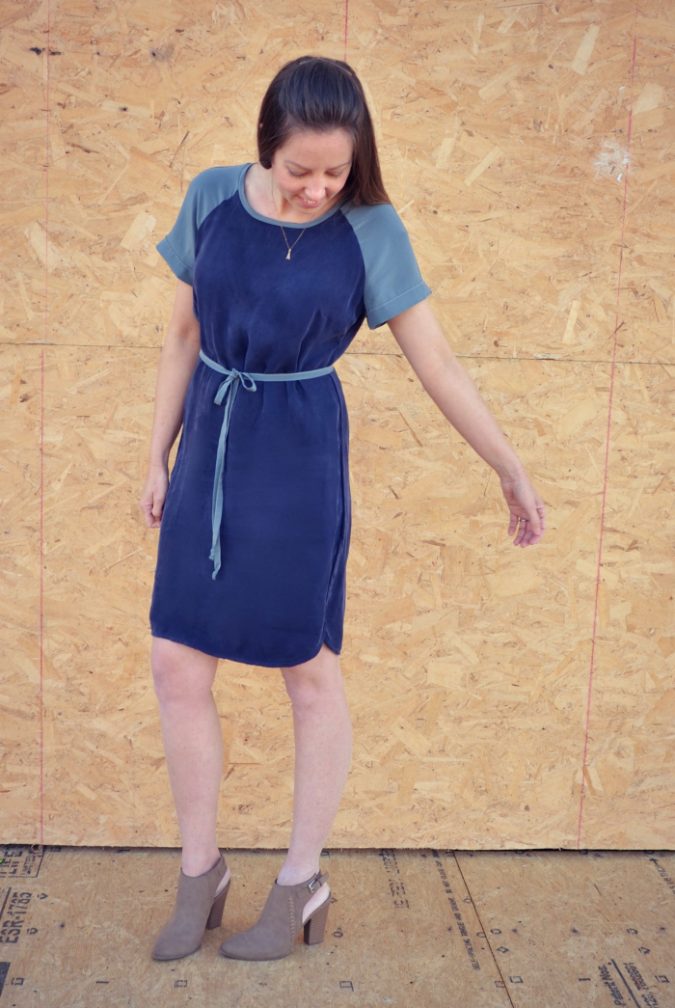 For this version I think the slimmed down silhouette works well, but in the future I'll just close up the dart before cutting my fabric so I can have the intended blousy fit that the Coram was designed to have.  A boxier woven shirt is exactly what I need for my skinny jeans and boots this winter!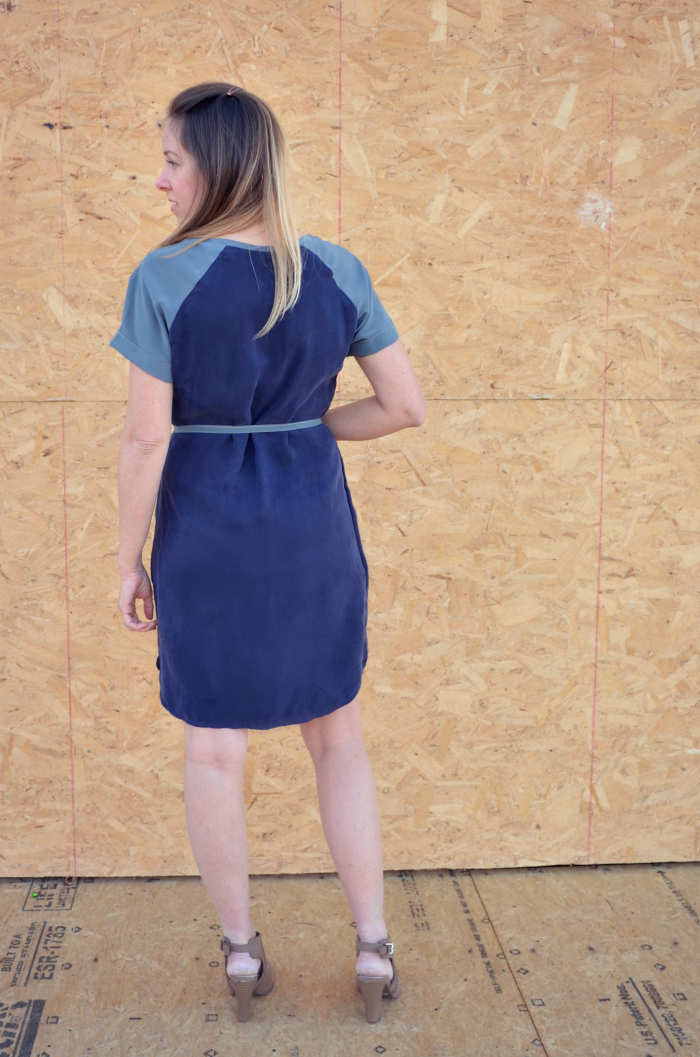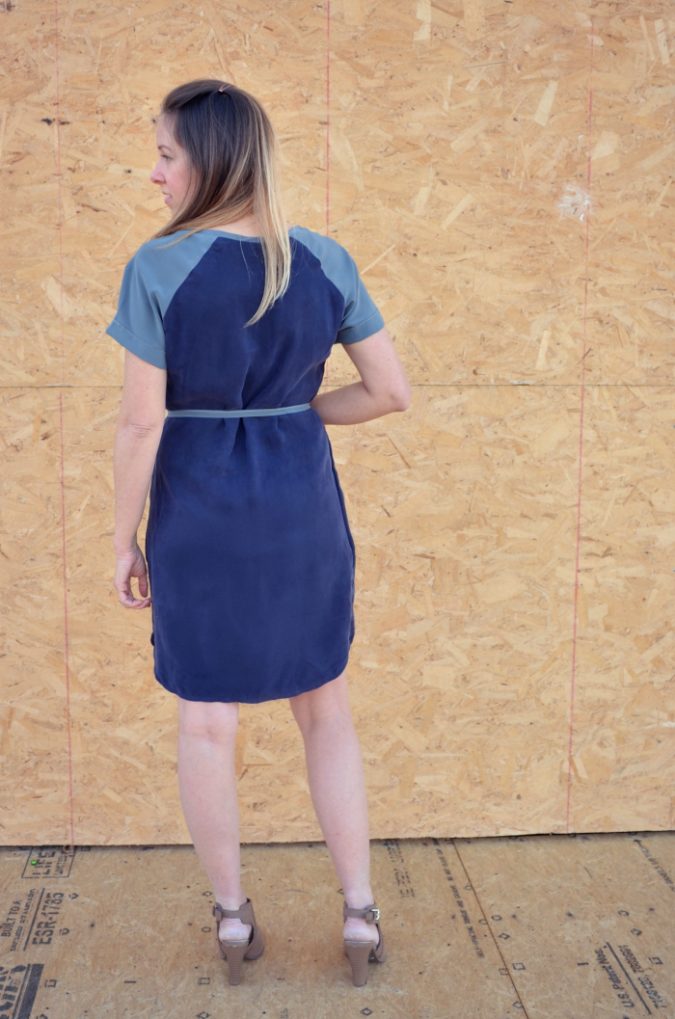 The Coram is one of those perfect unicorn patterns – it's easy to sew and simple to style and wear, but has a couple little details that make it really special.  My absolute favorite part is the shoulder darts.  You can't really see them, but they're just so perfectly tailored and make the sleeve fit beautifully.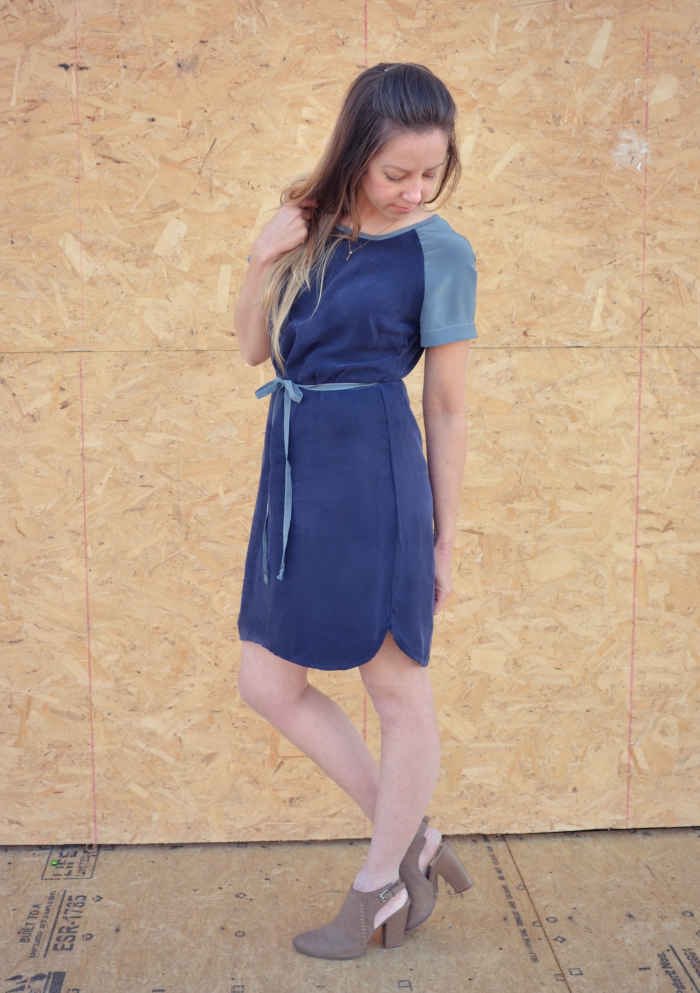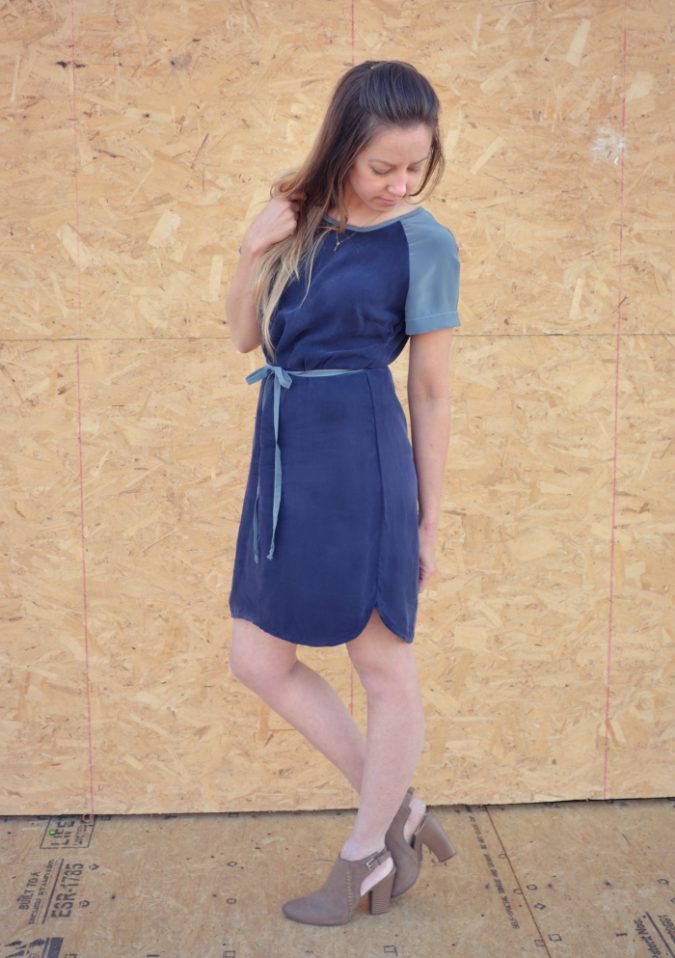 The raglan seam is the perfect shape and angle, and I also adore that shirttail hem line.  It really elevates the whole garment.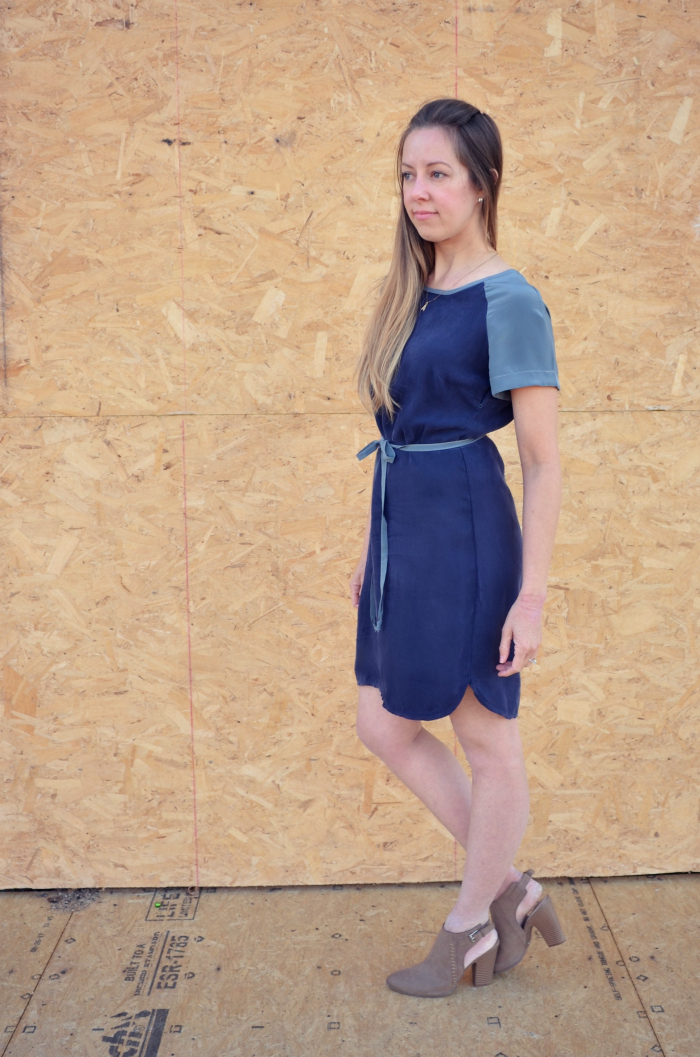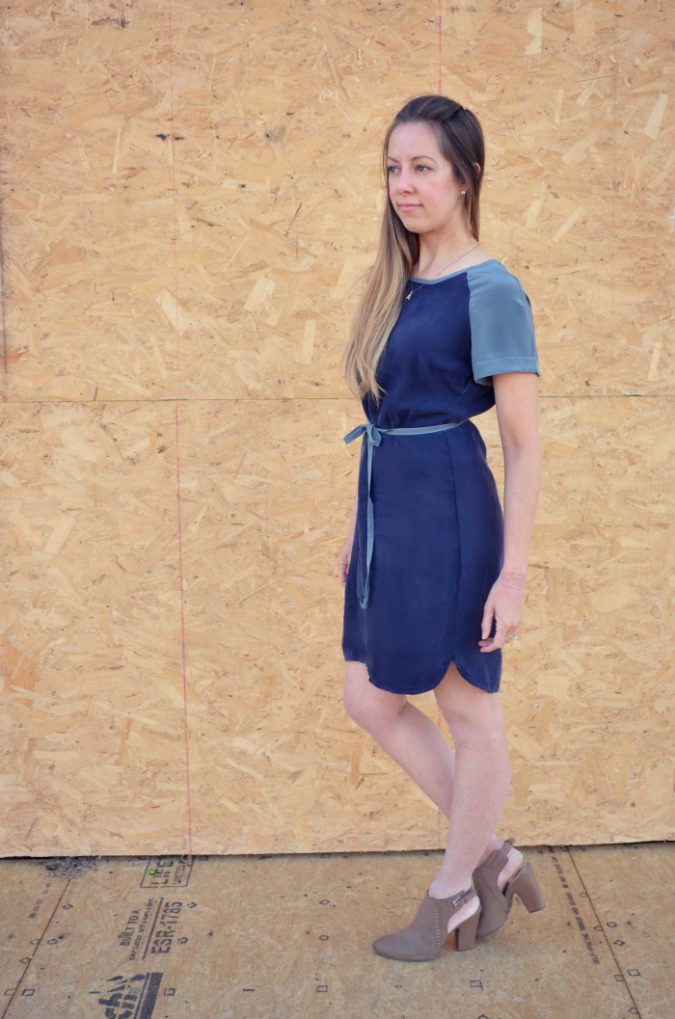 Have you sewn a Coram?  After my chambray version I'm really craving a plaid version like Leslie made.  I can definitely see this becoming a tnt pattern for me!
I shot these pics on our new addition's subfloor and the backdrop is the plywood covering the holes in our house that's about to be torn down.  I kinda dig the industrial look against such a soft, feminine garment!  Too bad it won't be around for much longer!  If you're interested in following along on our house-building and rv-living adventure, you can follow my house account on instagram – @homehomeonthefrontrage