What better way to welcome Spring than with a flirty little sundress?  Introducing a new pattern, the Trevi Top and Dress!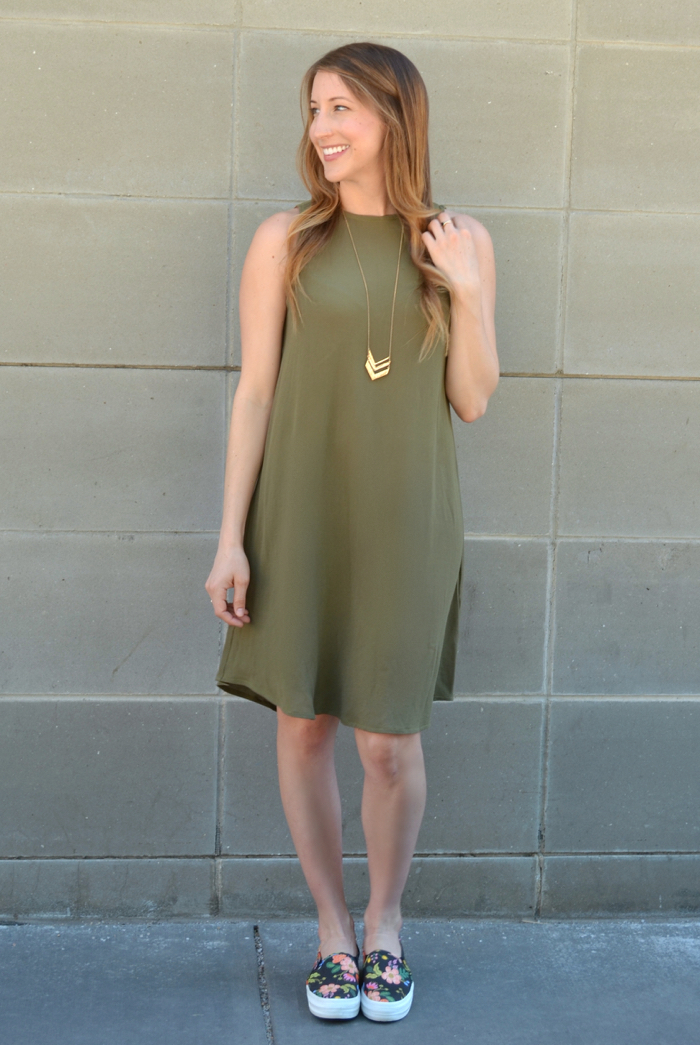 The Trevi is a fun, relaxed, trapeze-style dress or top perfect for those beautiful drapey rayons that we're all loving right now.  I must've been watching too many reruns of Friends, because I've had slip dresses on the brain lately and it's not hard to see why they're a perennial favorite.  With a breezy silhouette and loose fit, this style is great for highlighting shoulders and legs and is flattering on all shapes!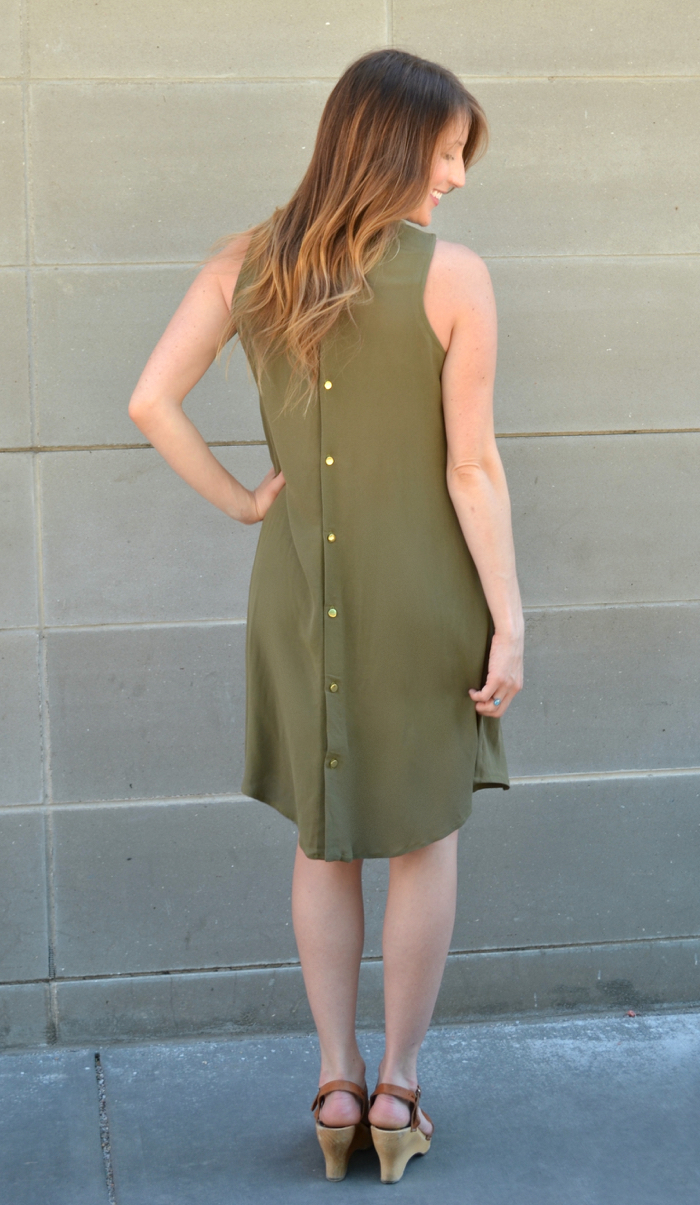 The Trevi features a full button placket down the back to add a little architectural interest to this otherwise simple silhouette.  The high-cut shoulders also add visual interest to the sleeveless design.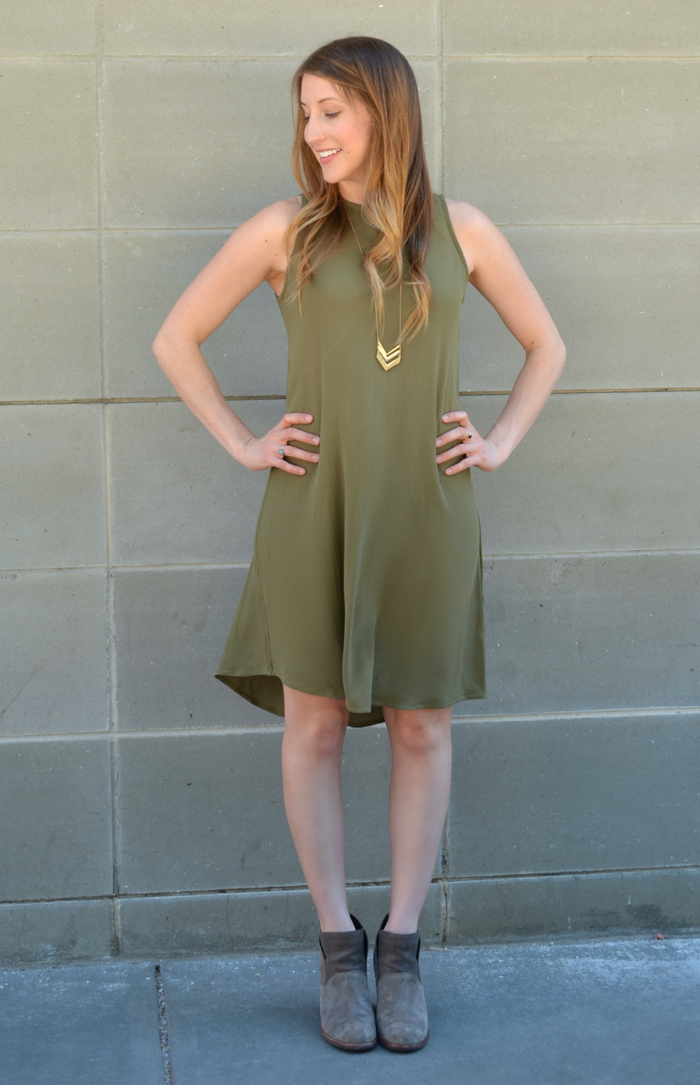 As you can see here, the Trevi pairs equally well with booties, casual sandals, strappy heels, and sneakers!  It is truly a versatile wardrobe piece.  While it's great for flirty spring and summer outfits, the Trevi also looks great layered under a cardigan or blazer for fall and winter.  Longer necklaces are a natural choice to pair with Trevi, but any accessories you choose will work well with the simple, clean design.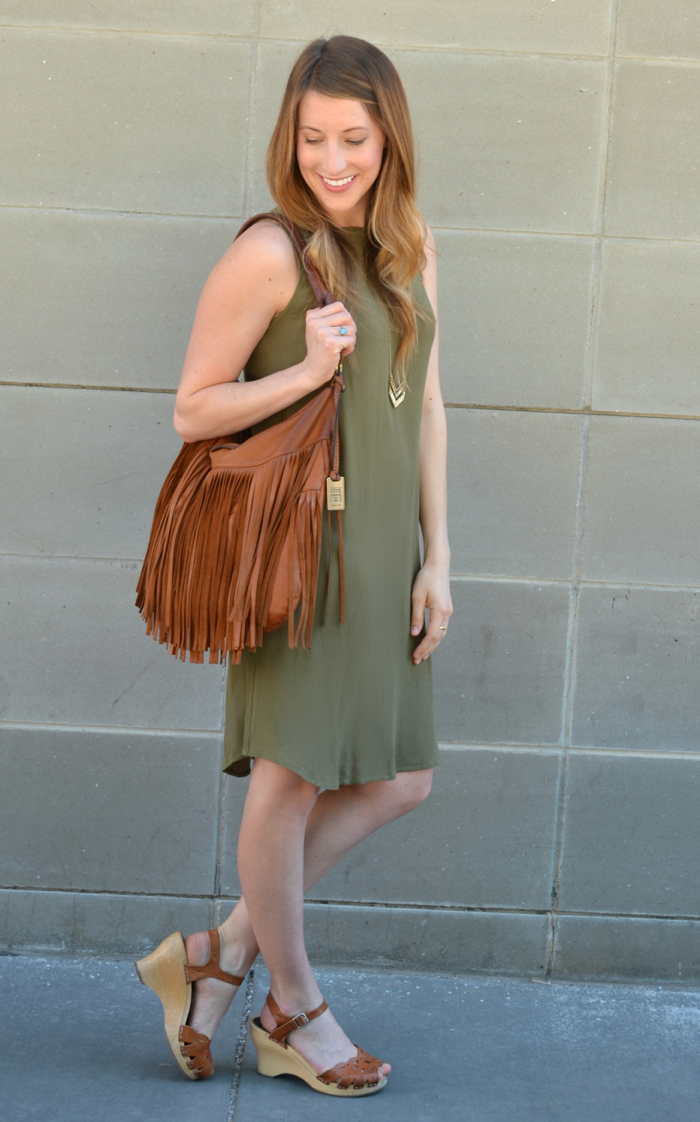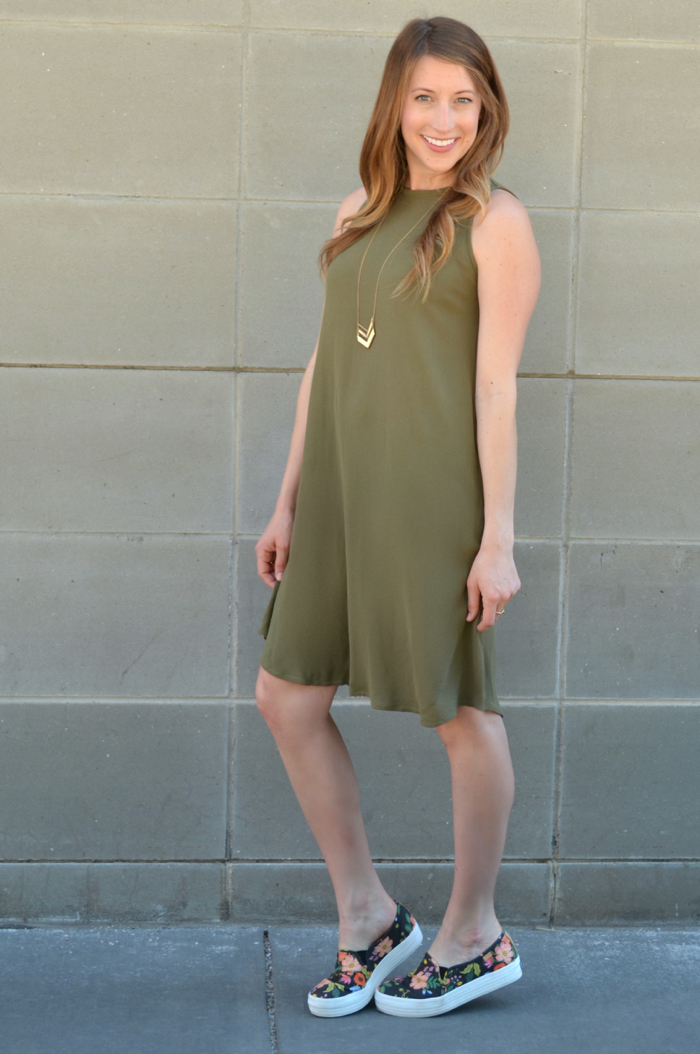 This dress is made with a very sheer and floaty rayon crepe, which has the perfect amount of drape for this design.  Any poly or silk blends will also be lovely.  Rayon challis is a wonderful fabric to use if you're new to sewing with drapey fabrics, as it sews up similarly to cotton and isn't very slippery.  A Tencel chambray would also work beautifully for the Trevi!  100% cotton fabrics are not recommended as they do not provide enough drape to give the Trevi that beautiful hem line.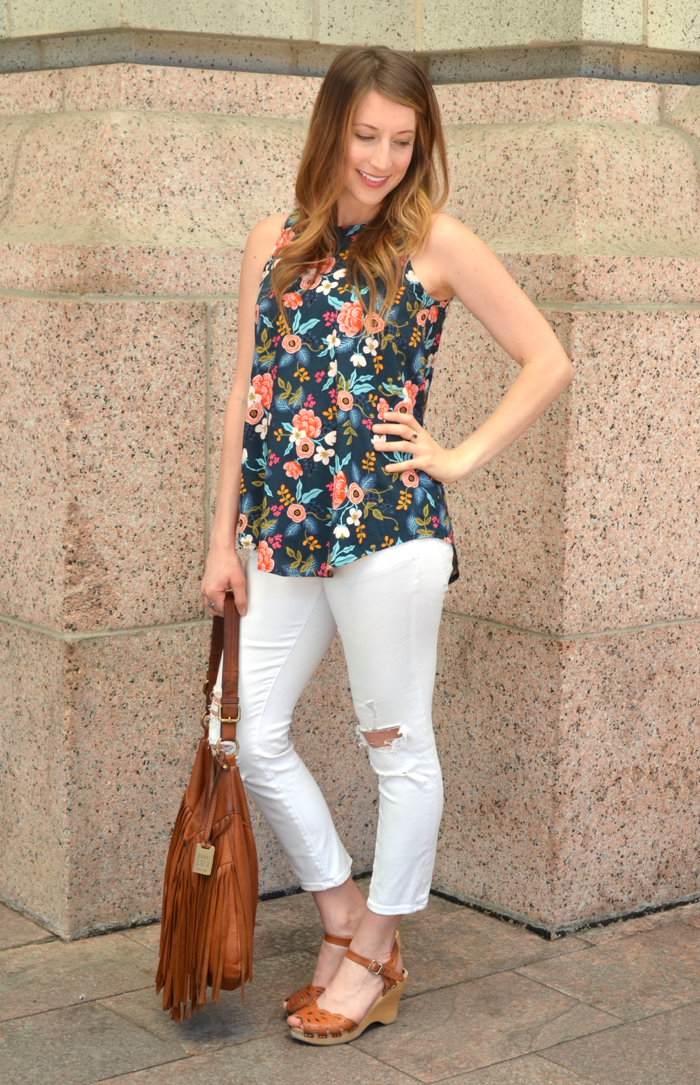 The top length features a flattering shirt-tail hemline so it is longer on the front and back and shorter at the side seams.  The back just covers the bum, and the length can easily be altered so the Trevi can be paired with leggings.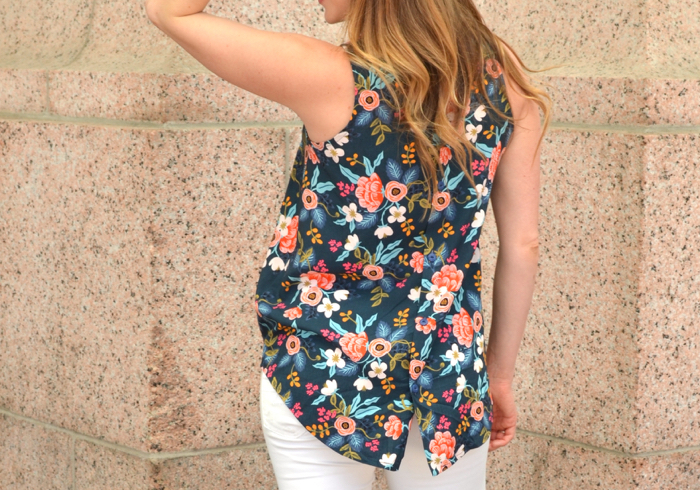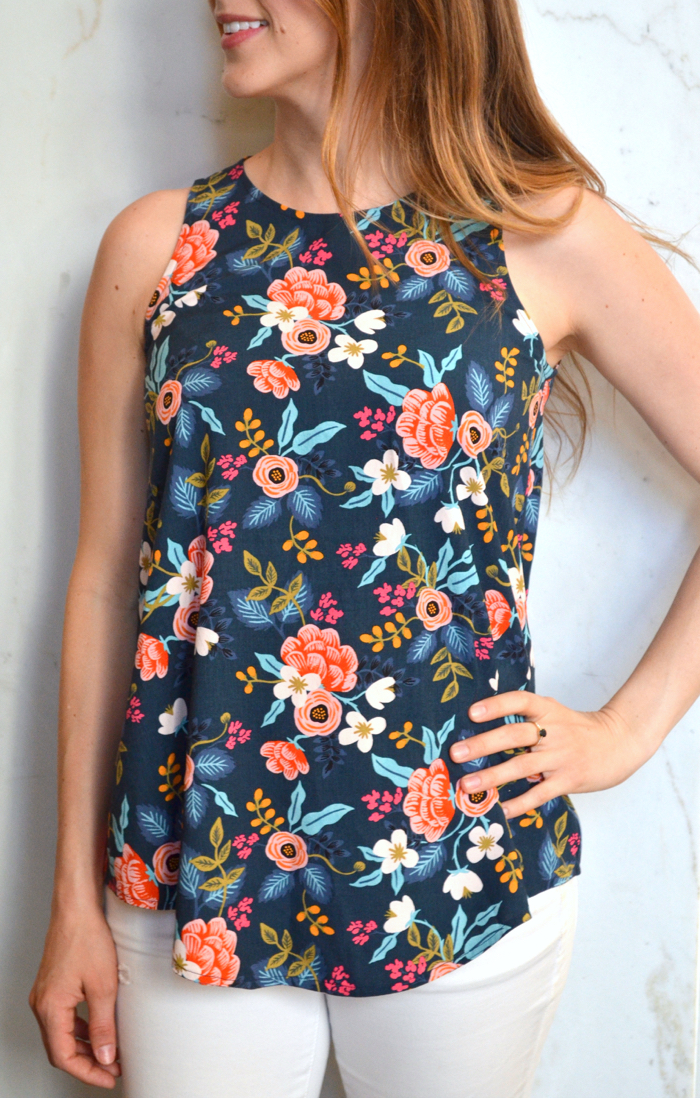 The Trevi is designed for a 5'5″ height and up to a B sewing cup, but the pattern also includes a front piece with a built-in FBA for sewing cup sizes up to a D.  All interior seams are finished with French seams and the arms and neck are bound for a lovely professional finish.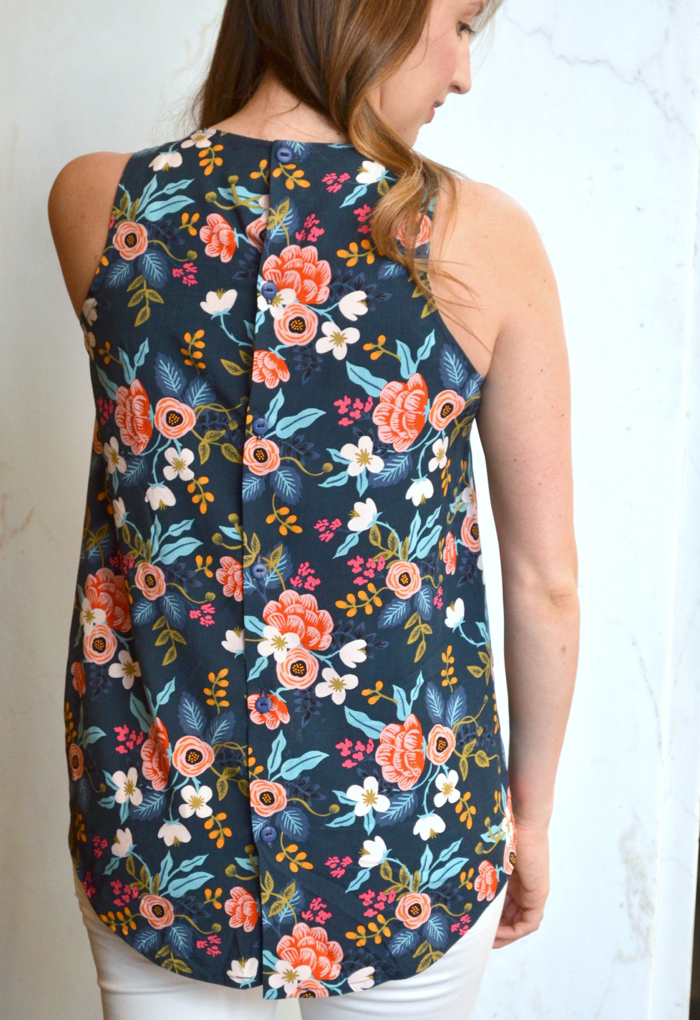 You can get the Trevi on sale this week for 10% off, no code necessary!  Welcome Spring with an easy-to-sew, easy-to-wear, wardrobe-staple pattern that works equally well for Saturday mornings at the farmer's market or a casual evening wedding.  The only hard part is choosing the perfect fabric!
Happy sewing!
Model: Erin Sobon
Both fabrics from Style Maker Fabrics