Welcome to the Trevi Top and Dress tester round up!  Remember to grab the pattern while it's on sale through Friday!
These ladies did such a spectacular job!  Just posting them here is inspiring me to go make another one immediately!  Enjoy their beautiful creations!
Teri used double gauze to sew up this chic and simple Trevi top.  Note that this type of fabric works really well for the top, but gives it more structure than swing.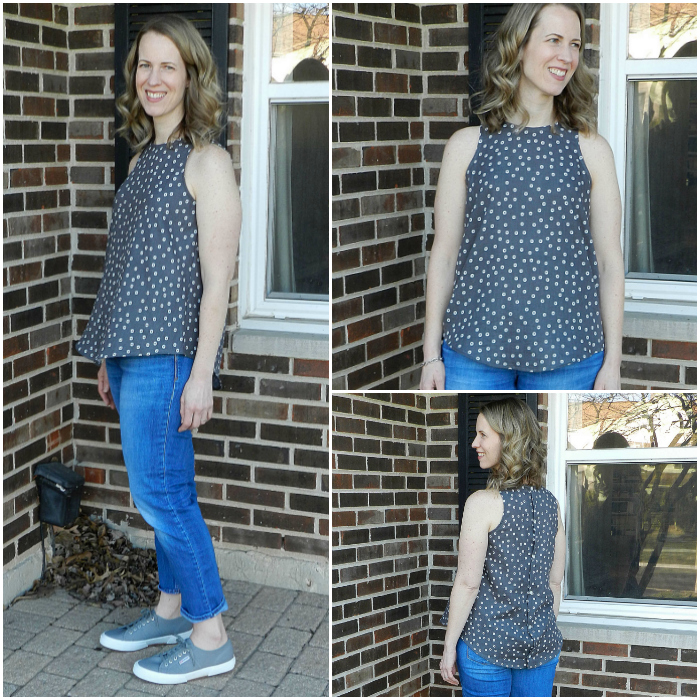 Sigrid braved the snow to show off her cute flouncy dress.  C'mon weather, help a girl out – she's ready for Spring!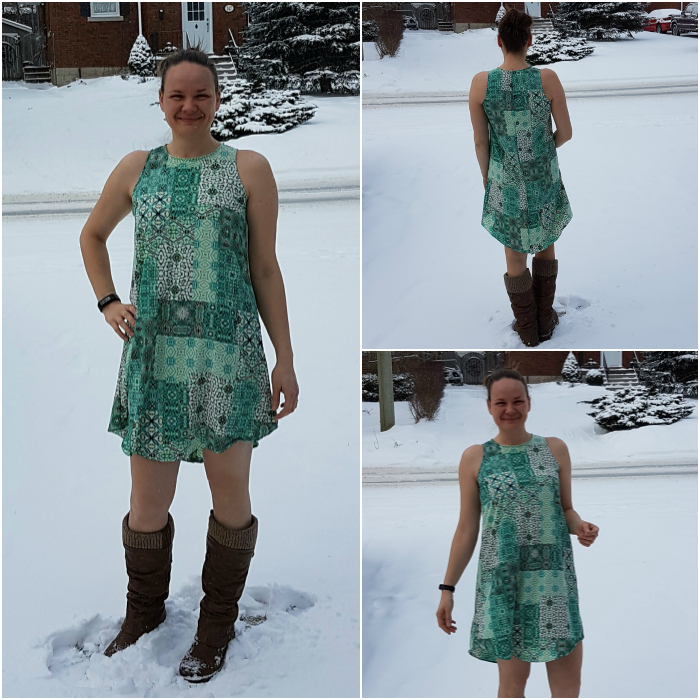 Patti also made a really cute patterned sundress, love it paired with a chunky bracelet!  The Trevi is really fun to accessorize.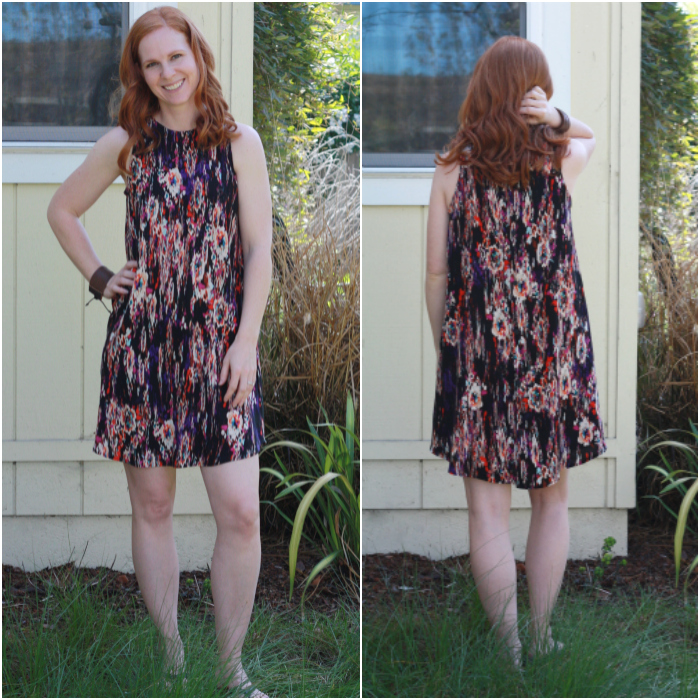 She also used this stunning royal blue to make a simple top.  I think it's just perfect for summer with crisp white shorts and sandals!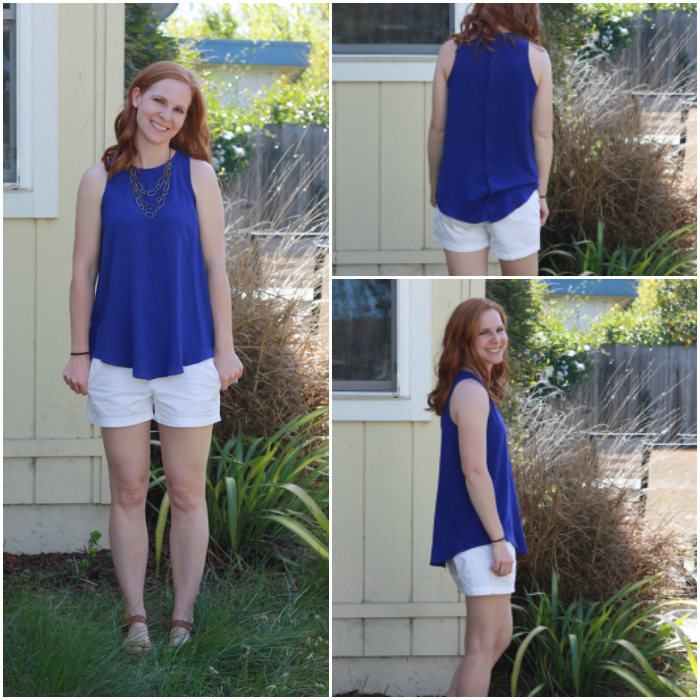 Pam is showing us how great the Trevi looks with stripes!  Perfect matching on the back, Pam!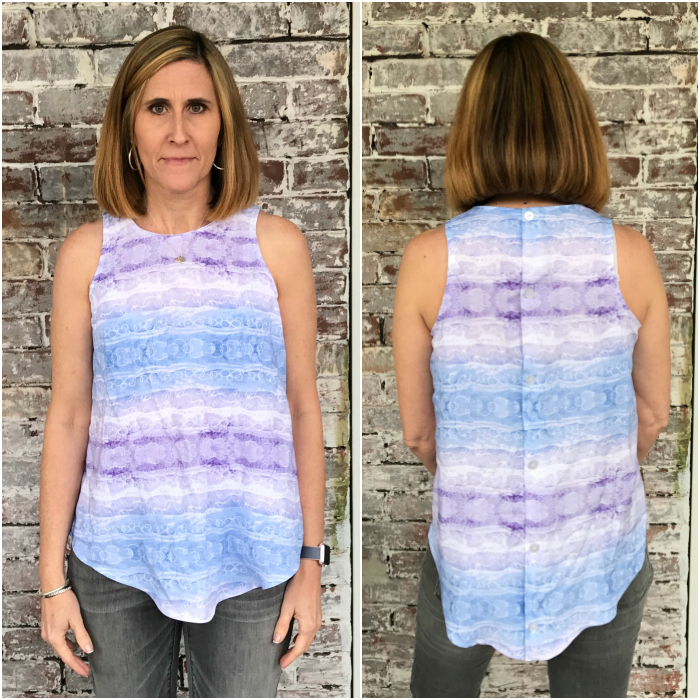 I can't get over the soft and sheer beauty of Michelle's Trevi.  That weight is perfection.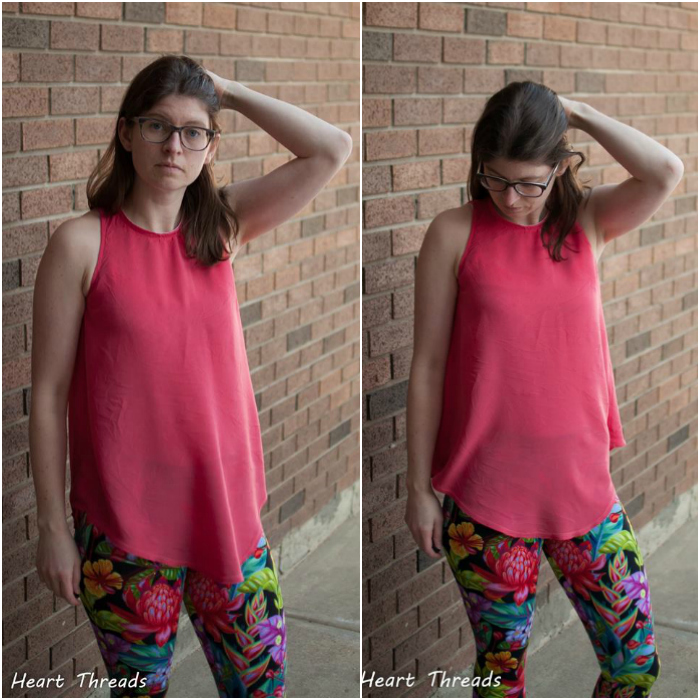 Melissa also used this double gauze print to make a chic top.  I think this version would be perfect for an office-to-date night transition!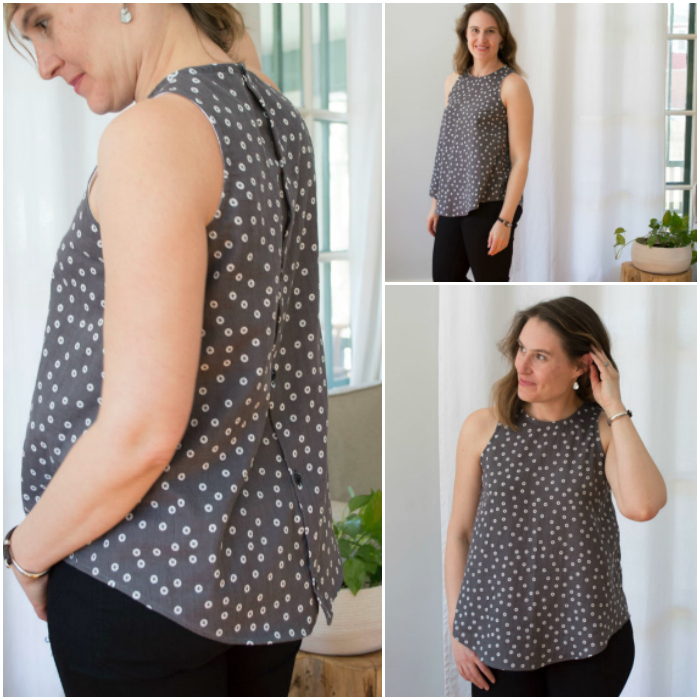 Melissa sewed up a perfect little black dress, casual enough for a day at the beach or easy to dress up for a night on the town!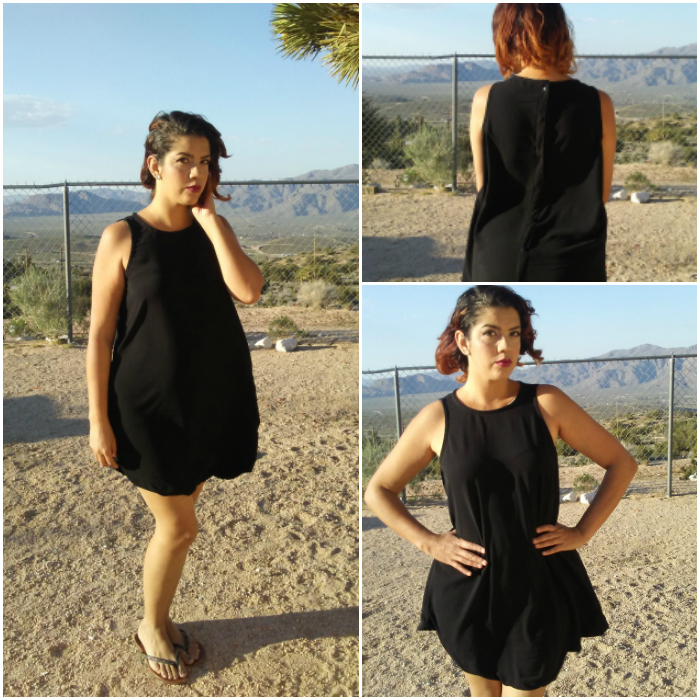 Meghan used a soft olive for her Trevi top – I can't stop loving this color.  It's gorgeous on everybody and pairs so well with those nude booties!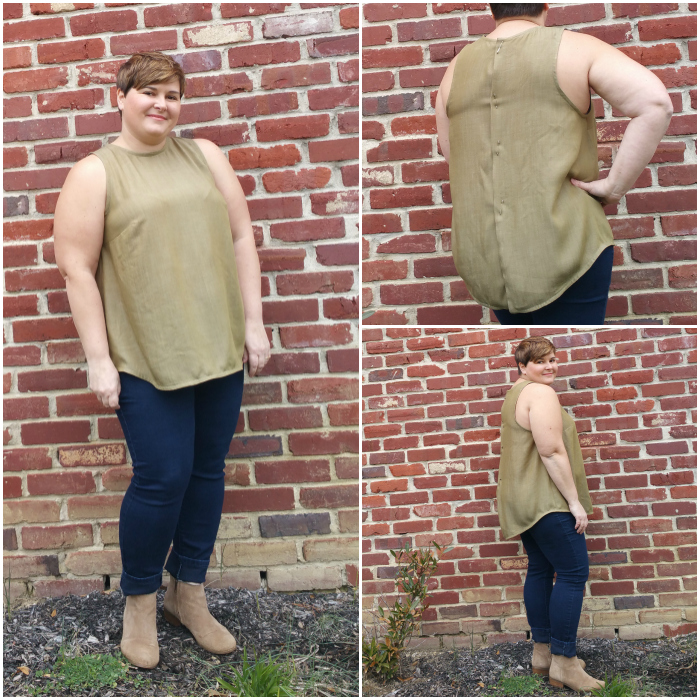 Love how Maria paired her dress with booties as well, and check out that absolutely divine drape on her hem!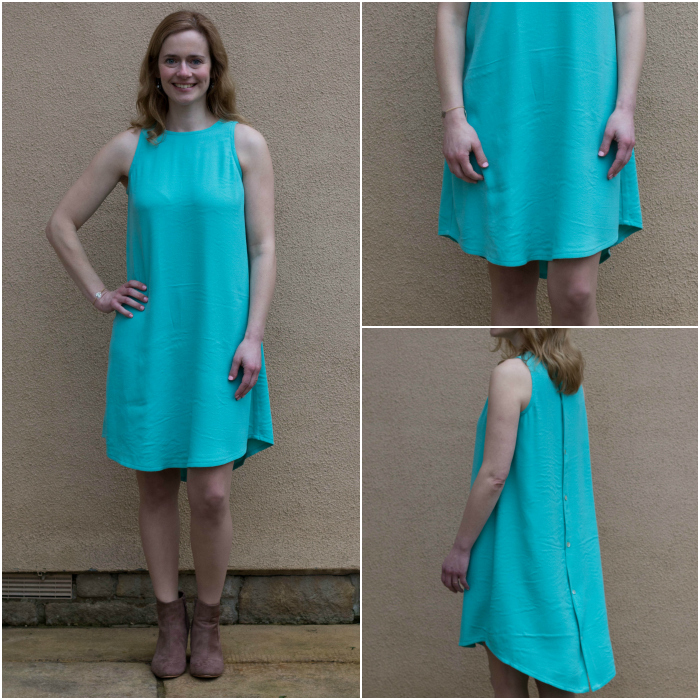 Maria sewed this cute top up for her daughter who is expecting!  The Trevi isn't made to be a maternity top, but it certainly works well!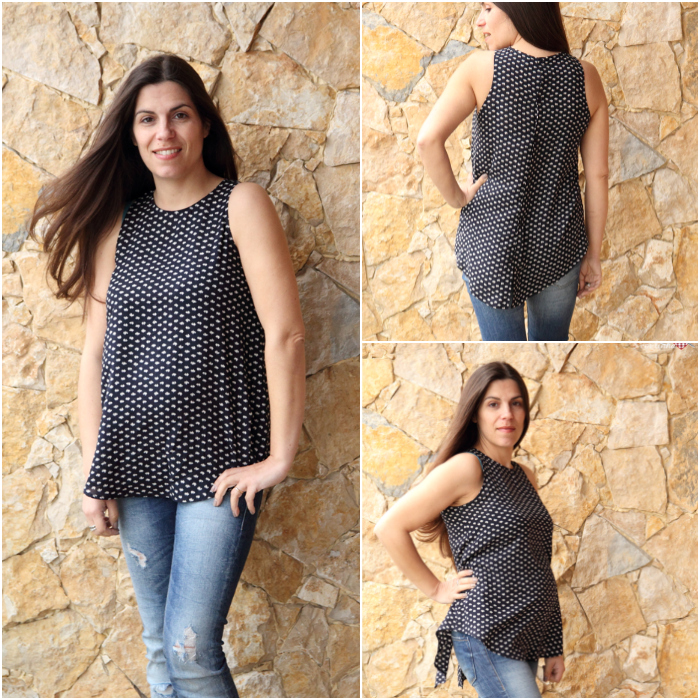 Indu also sacrificed her comfort for these stunning pics in the snow!  I love the way that bright floral pops!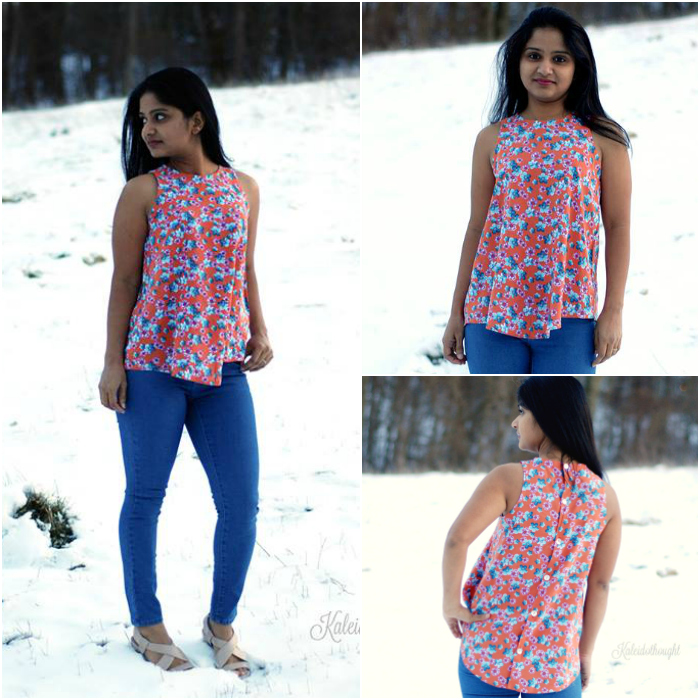 Fleurine never fails to wow us with her gorgeous outfits and scenery!  Despite all the snow that top is screaming Springtime to me!  Be sure to visit her blog for more beautiful pics!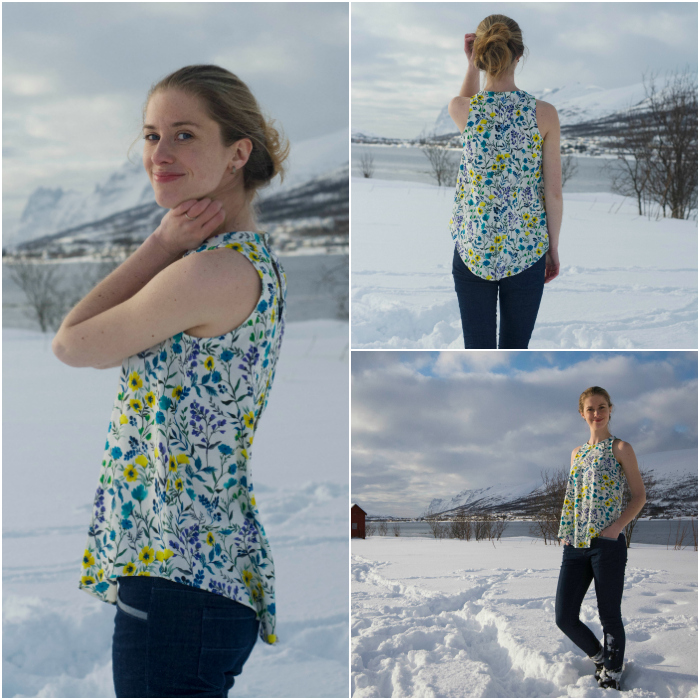 Crystal made a cute little floral dress – I think it's the perfect number for a brunch with girlfriends!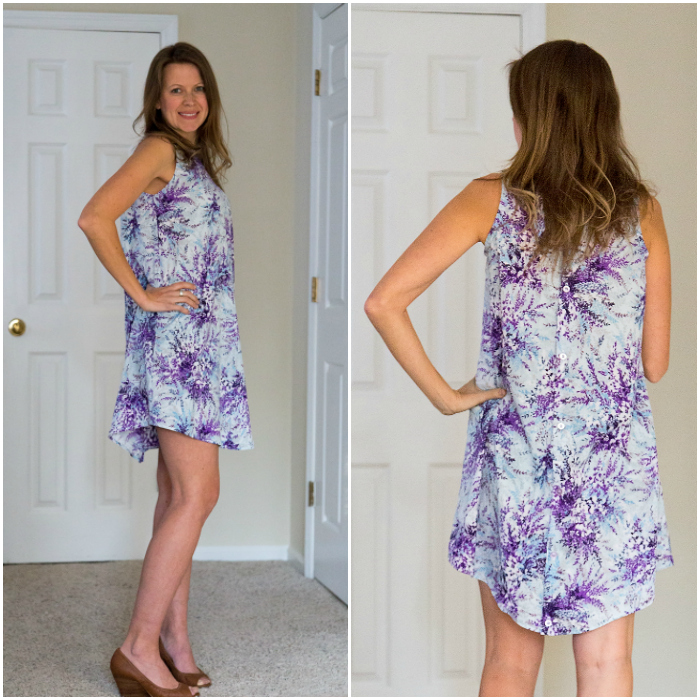 I absolutely love how Courtney styled her pretty floral Trevi dress with a structured jean jacket for cooler temps!  Perfect outfit!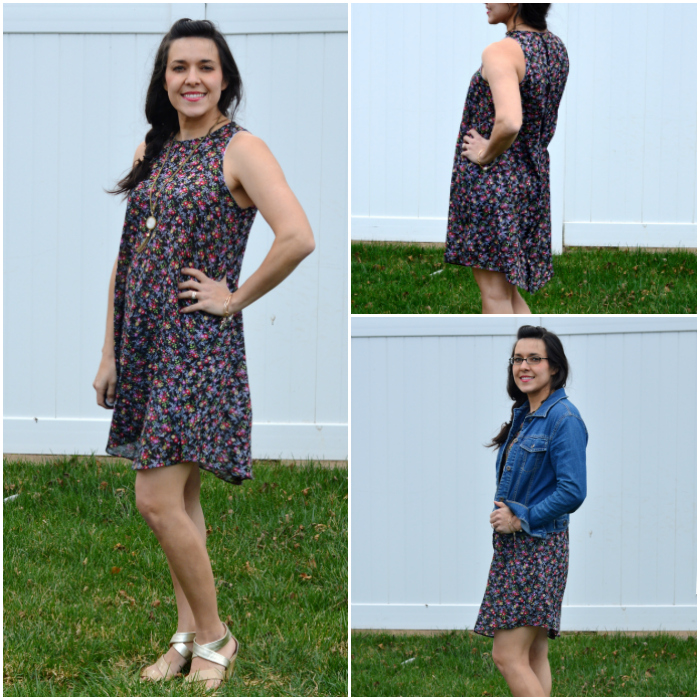 Cori used this amazing geometric fabric to make her stunning date night dress.  Check it out with those heels!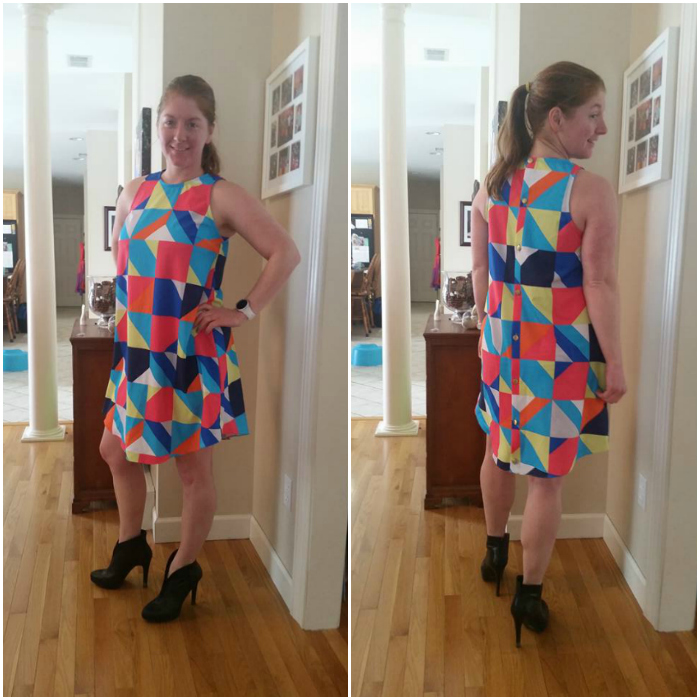 I love how Cathy made a black wardrobe staple and then used accessories to dress it up – the sky's the limit with a top like this in your closet.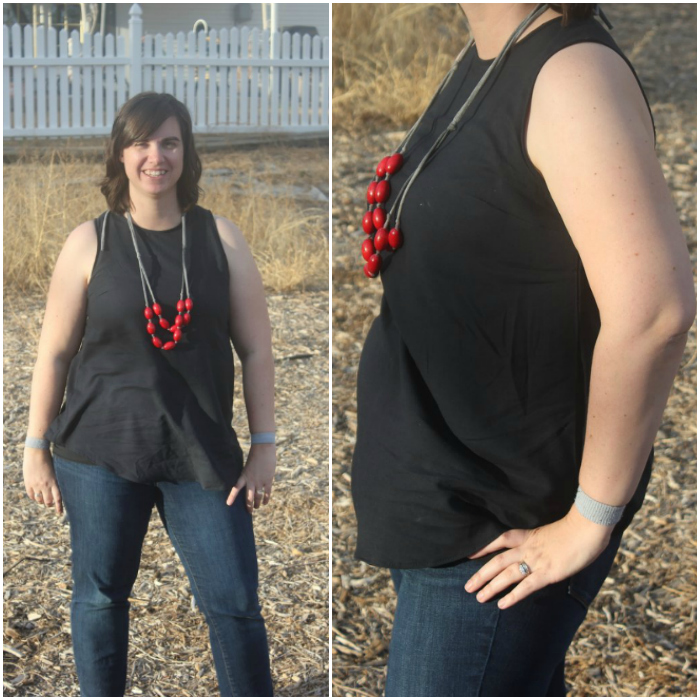 Cat's soft drapey striped Trevi is a must-copy!  That fit is just perfect and the stripe matching on the back is very impressive!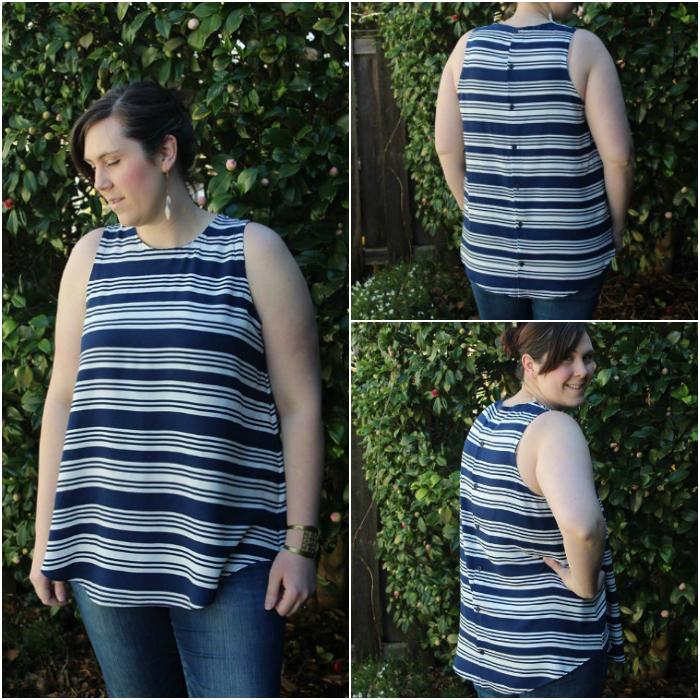 Love this soft floral rayon challis that Beth used for her perfect spring Trevi!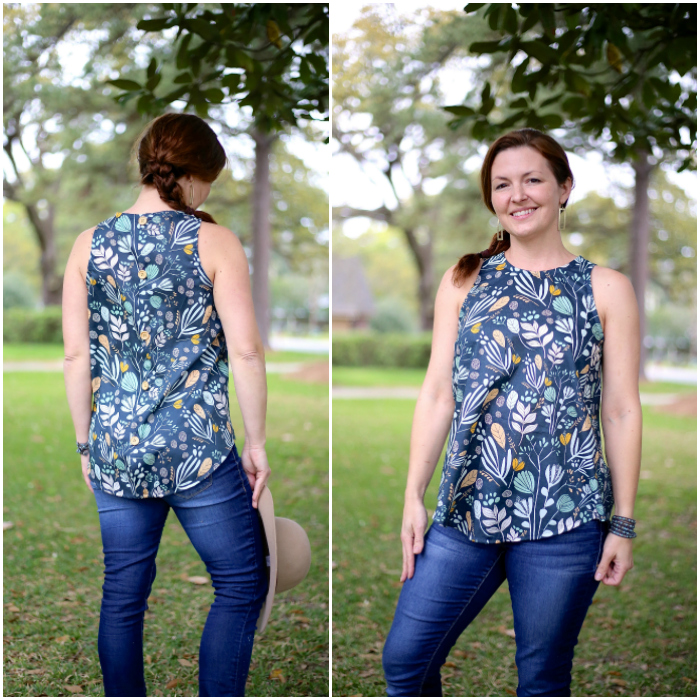 Rebecca had fun customizing the back of her Trevi with closer spaced buttons and color blocking!  This is such a great hack and would be really simple to copy!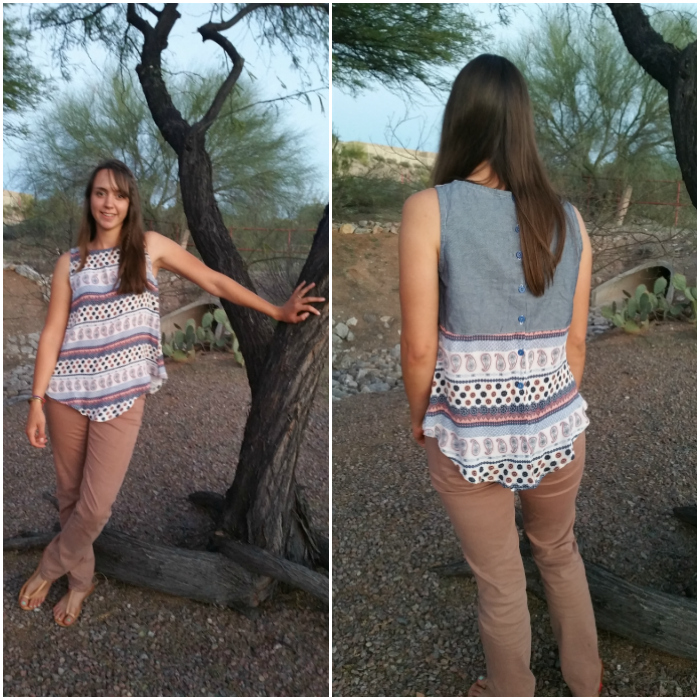 Ashleigh's soft floral top is so floaty and romantic, and she paired it beautifully with that necklace!  I couldn't help but show off the inside of her top – look how clean and perfect it is!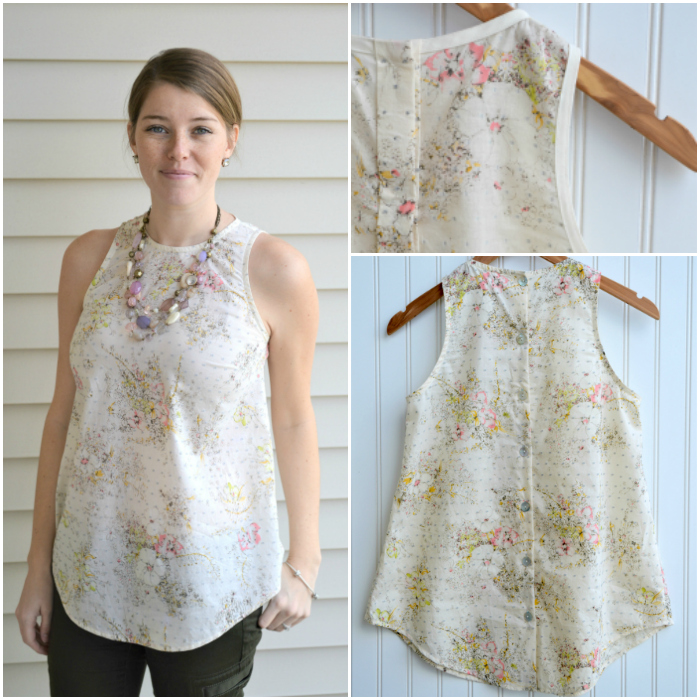 Amy made this fun floral Trevi dress.  She used a linen blend, which is a little bit heavier but works great to give the Trevi some structure and weight.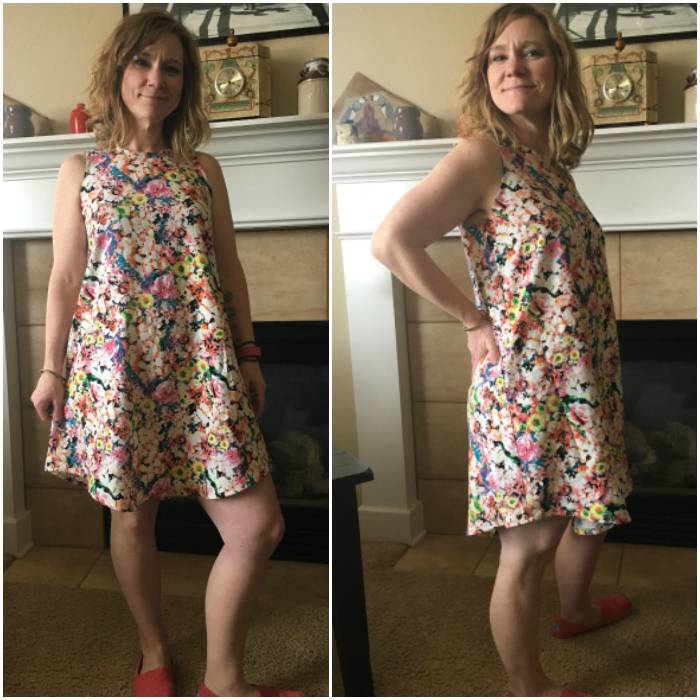 Thank you so much to all the testers for all their hard work!  They make muslins and take fit pictures and give feedback so the final product is as close to perfect as possible for you guys – I couldn't do it without them!