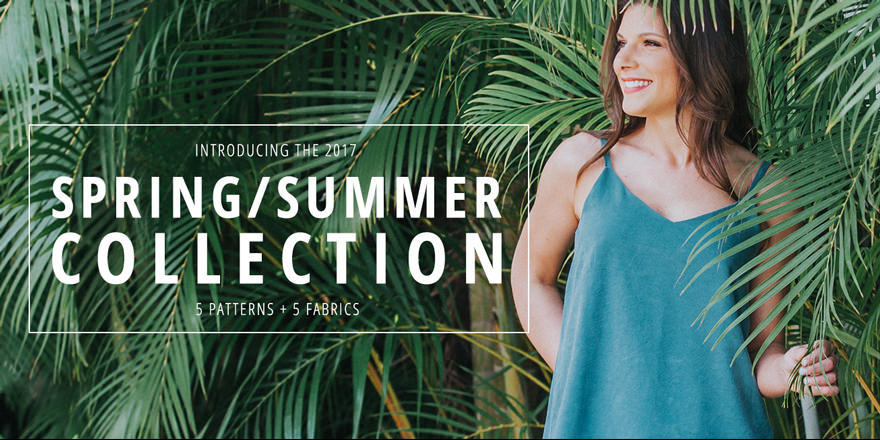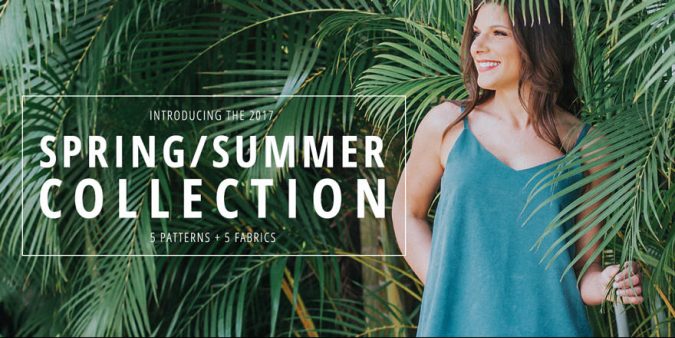 Hi guys!  If you're new here, welcome!  I was privileged enough to be included in the Indiesew Spring/Summer Collection as both a pattern designer and blog tour participant!  Every collection that Indiesew puts together is amazing, but I think this one might be my favorite.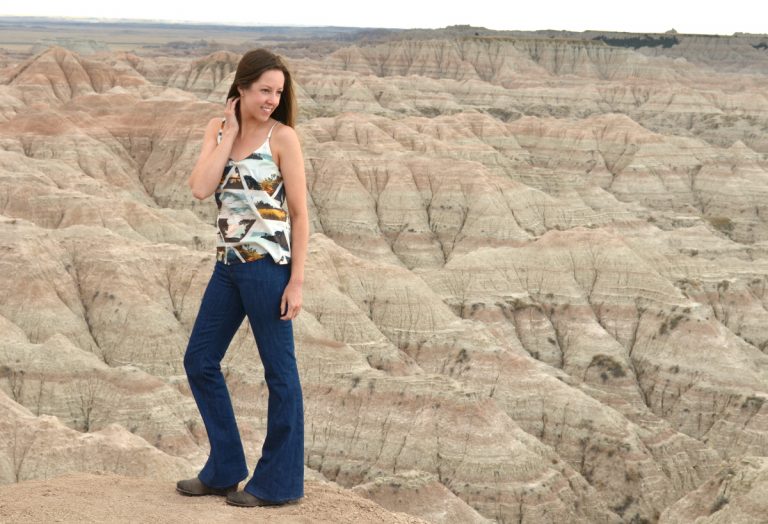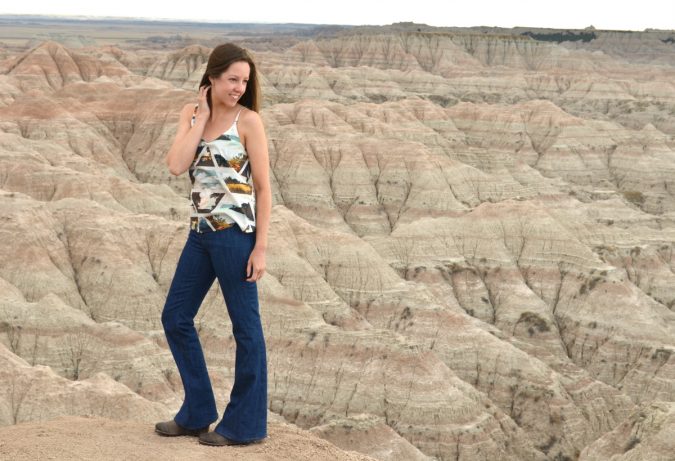 My Charleston Dress is included in the collection, but for this tour I chose to finally sew up the Ogden Cami from True Bias.  I bought this April Rhodes fabric forever ago specifically to make the Ogden, so I was really happy for a little push to actually get it done!  I can't believe I waited so long!
When it was time to take pics of my new outfit, we were actually at a pretty cool place.  Unfortunately it was a bit sunny, so all the pictures look like increasingly awkward versions of this: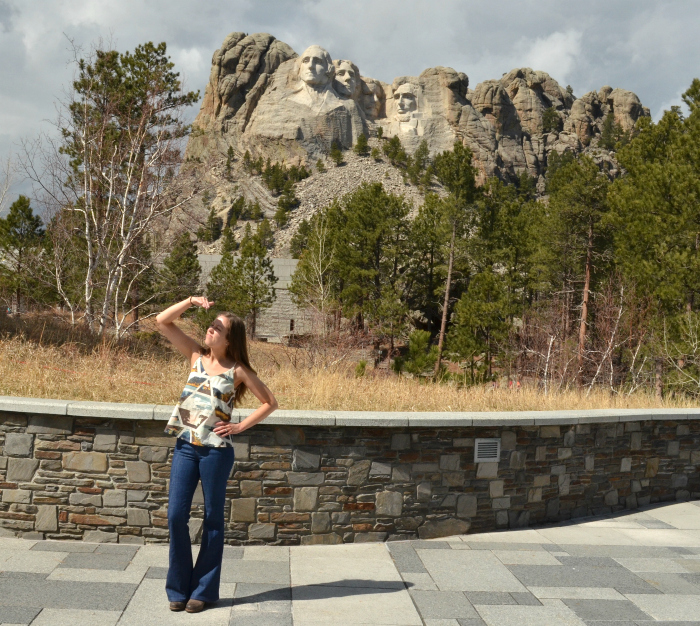 I did manage to find a little shade, but then my husband/photographer thought it would be a unique and artsy idea to focus on everything in the picture EXCEPT me.  So fun, that guy.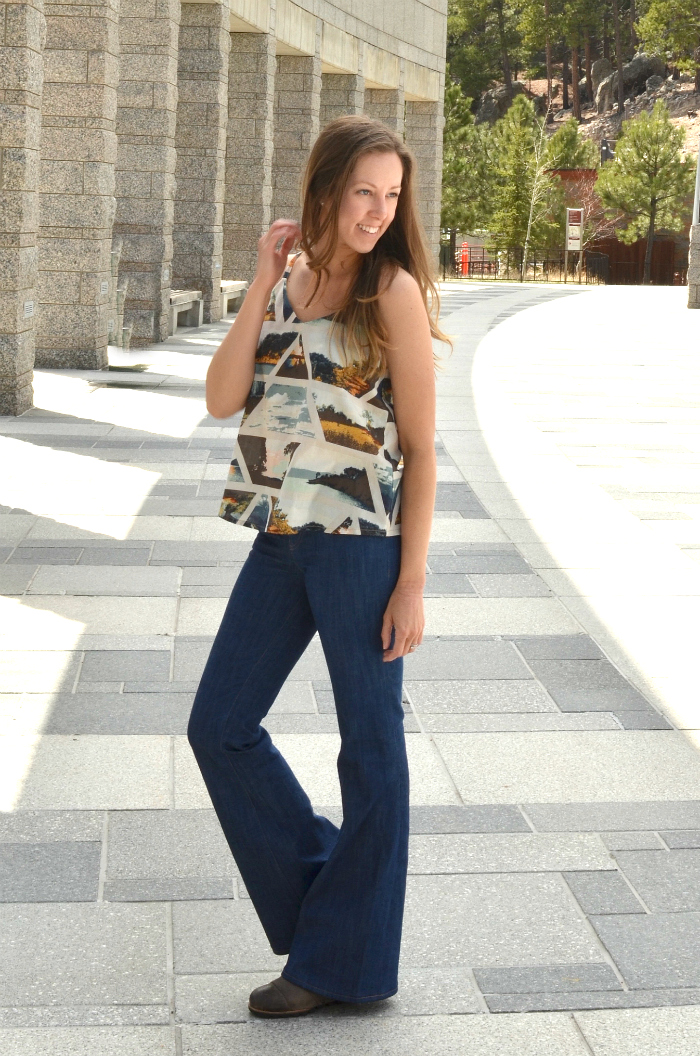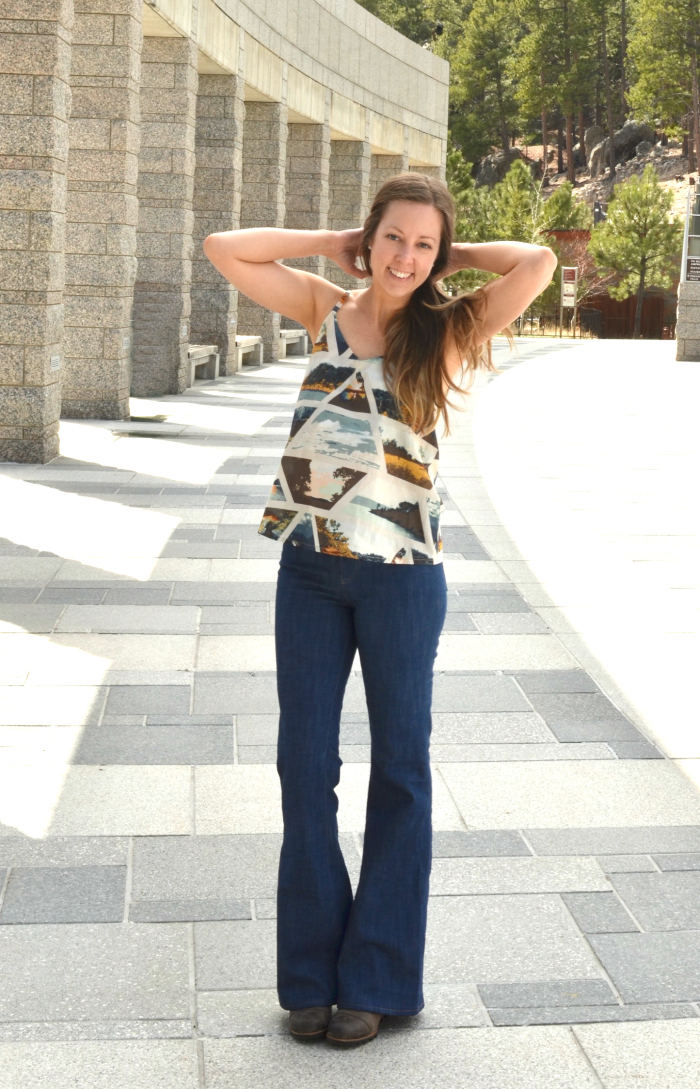 Then he thought it would be fun for me to mountain goat my way up the side of a rock, so there's this (also not in focus):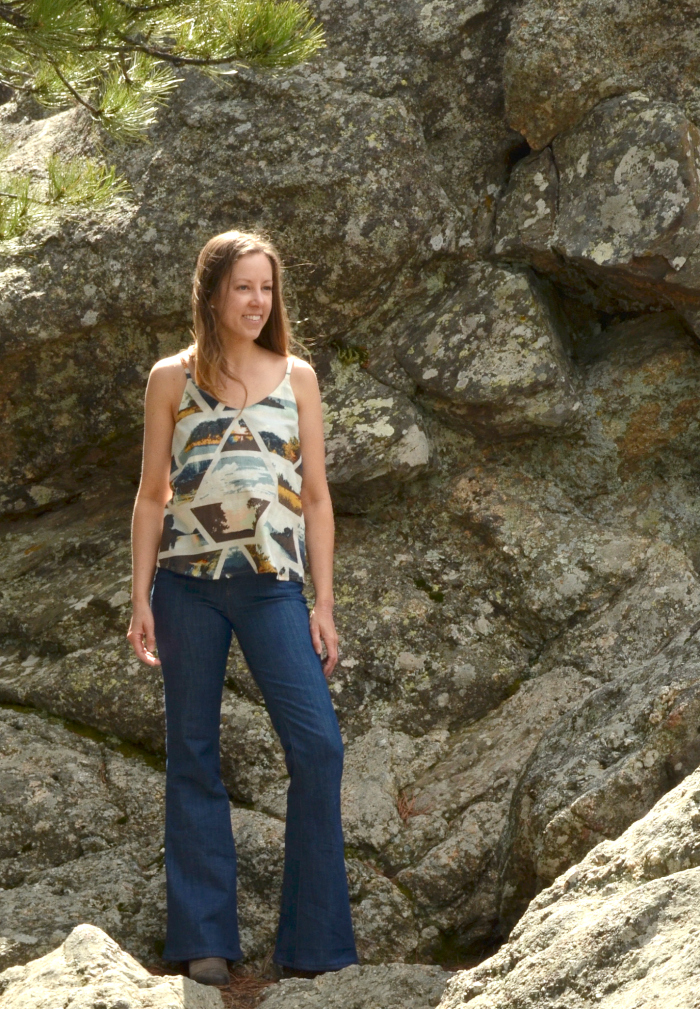 But eventually we made our way down to Badlands National Park and got some ok pics.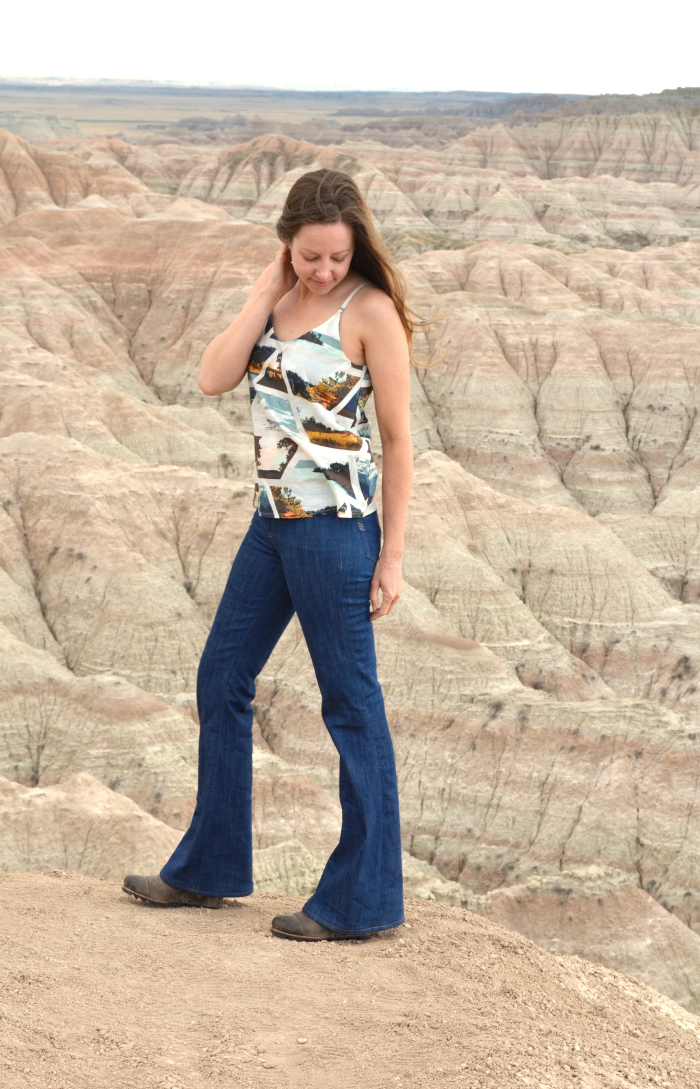 But enough about the questionable practice of using unskilled family members as photographers and onto this top!  I LOVE the Ogden!  Love Love Love, want to marry this pattern and make tiny pattern babies with it – LOVE.  I made my suggested size with no alterations and the fit is perfect.  This is an airy voile and works really well, but now I want a couple in solid drapey rayons.  I think it would also look great with a lightweight linen cut on the bias.  So many ideas!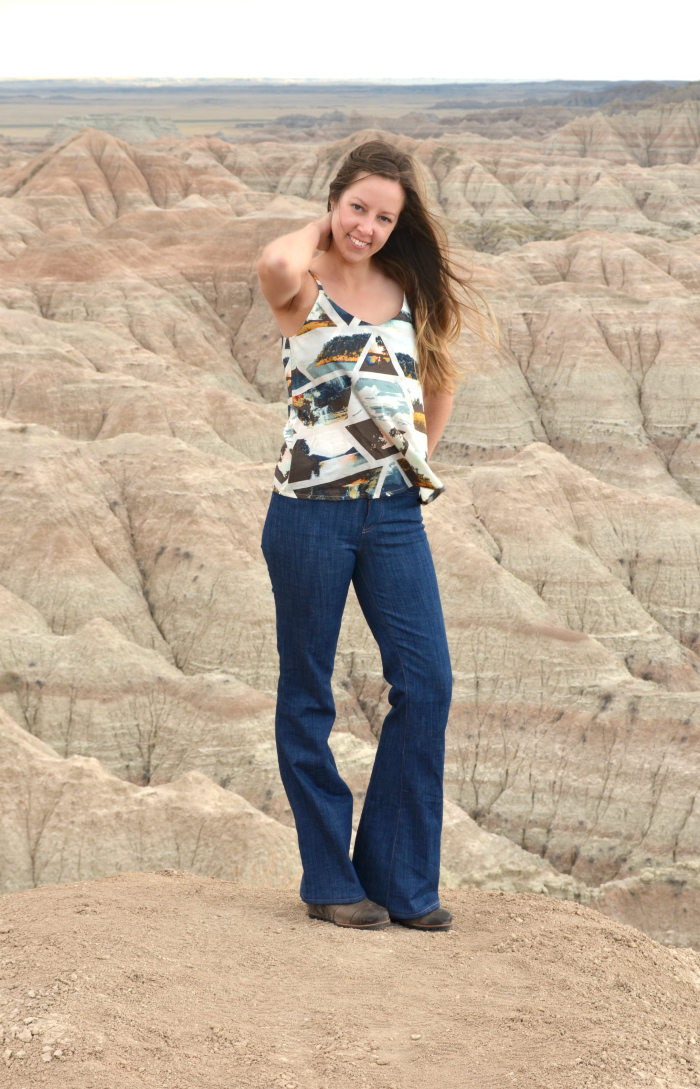 The vee on the front and back is such a cute design feature, and the perfect depth for me.  I can't wait to use this pattern as a base for a sundress, I think once you have such a great fitting top you can pretty much do anything with it.  Have you seen Miss Make's cold shoulder hack of the Ogden?  Point proven.
The Ogden is such a great wardrobe staple – perfect for casual summer tops or silky layering pieces under a cardigan or blazer for work.  You can grab it as a stand alone pattern, but the Spring/Summer collection is such a fantastic deal with 5 patterns that are equally gorgeous and versatile, so I think it's kind of a no-brainer to just go ahead and grab the whole thing at 25% off!  And make sure you browse the photos from each pattern because they were taken in another gorgeous location by an actual professional 🙂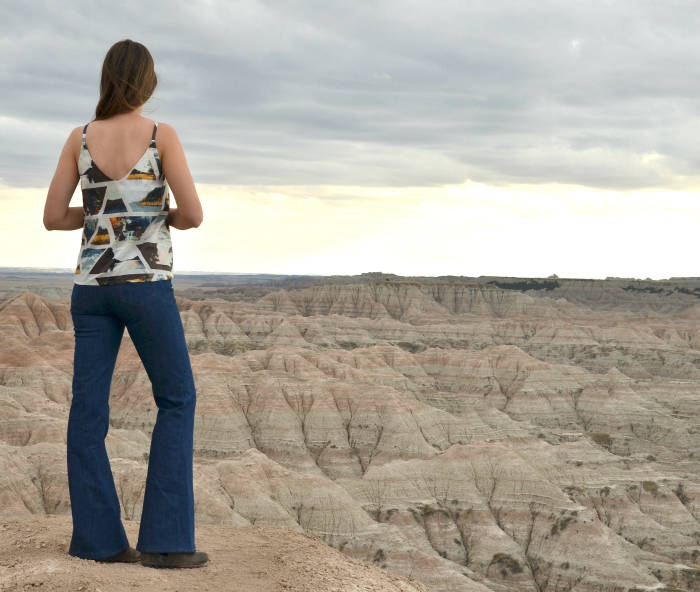 Top: Ogden Cami by True Bias from Indiesew
Jeans: Birkin Flares by Baste and Gather (pattern and denim also available on Indiesew.  Psst, you can grab the Birkins as part of the Spring Collection from last year!)
Wedge booties: Sorel
Be sure to follow along on the full two week blog tour to see all the gorgeous patterns in the collection sewn up by these super talented ladies.