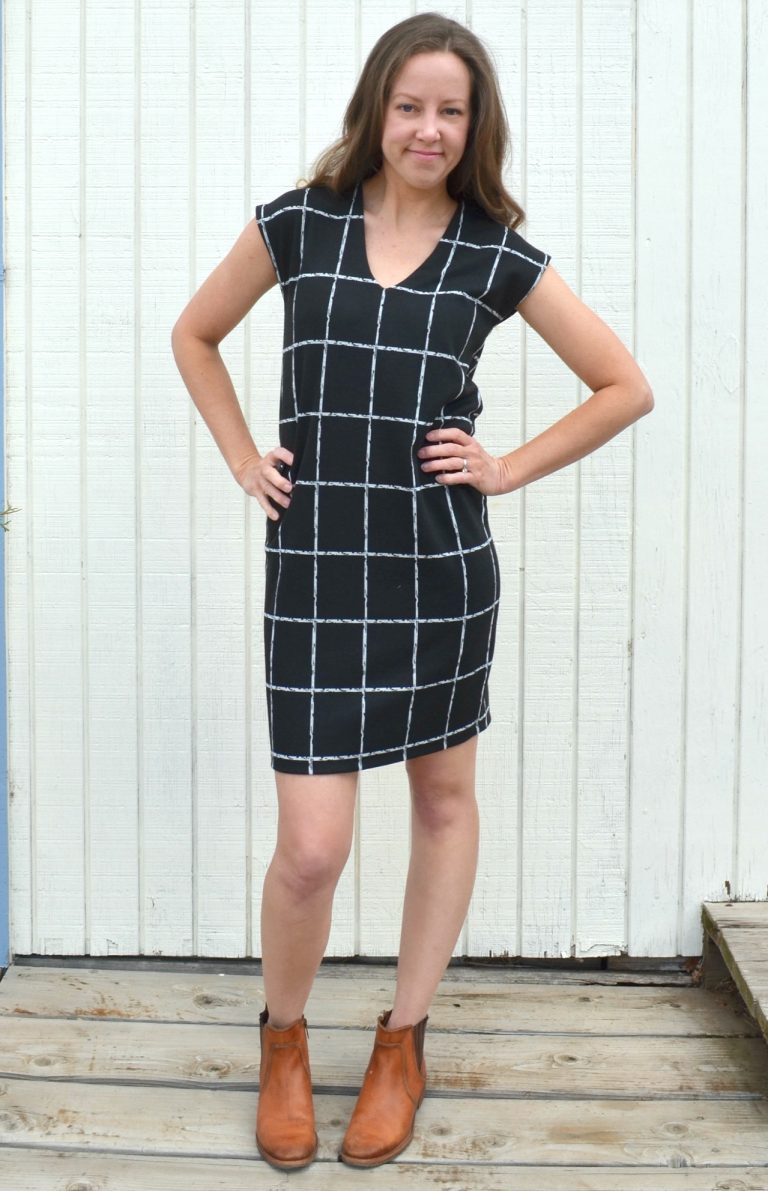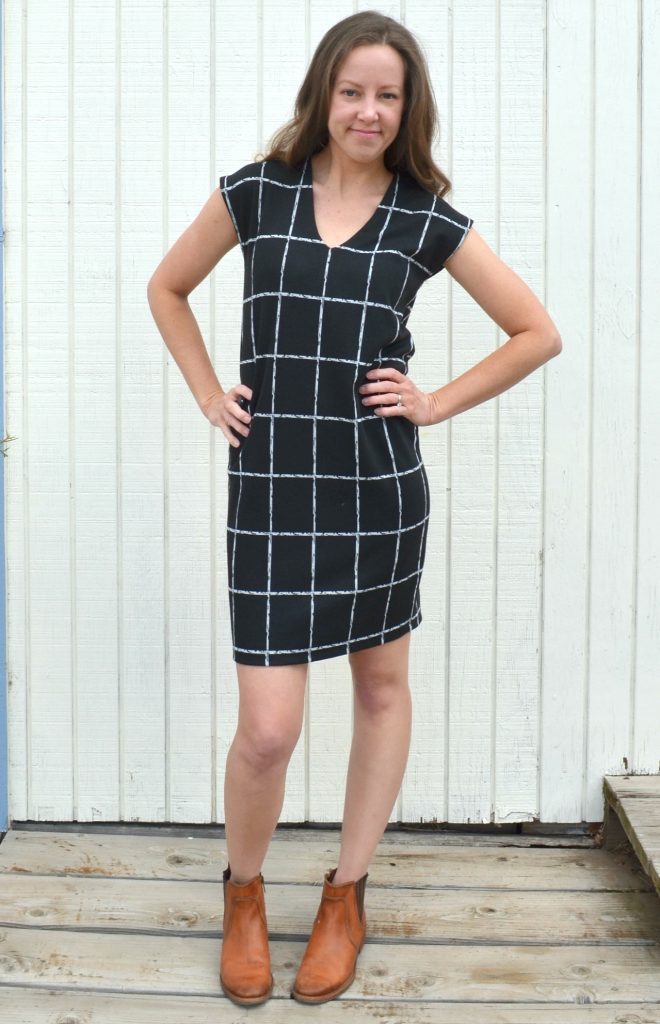 Oh my goodness freaking gracious you guys, I am here to share one of my All Time Favorite Makes with you and I'm so excited about it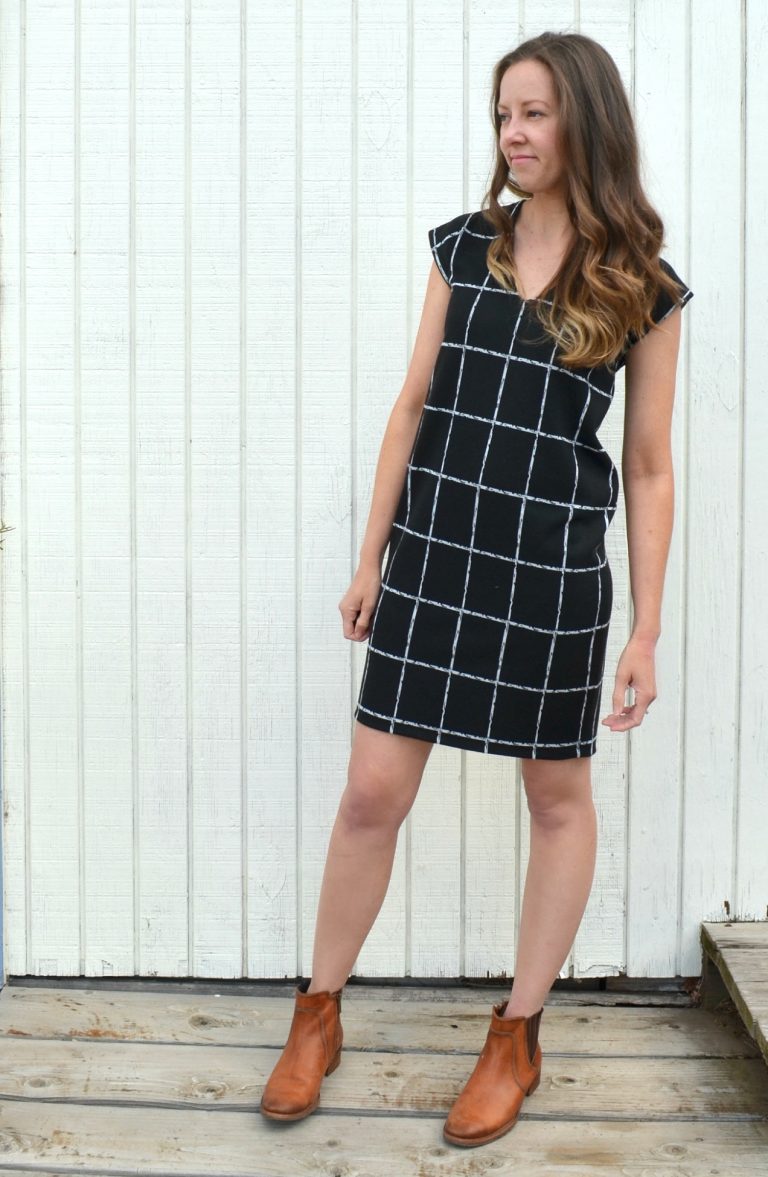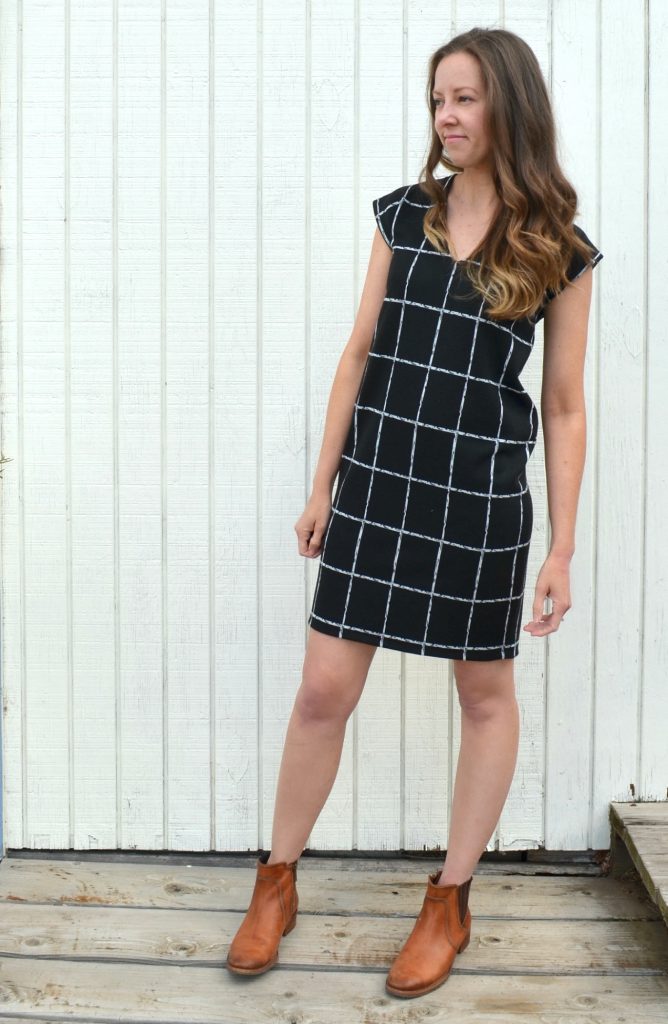 This is of course the Lodo Dress from True Bias.  It came out a couple weeks ago and no joke, I made it THAT DAY.  When has that happened in the past you ask?  Never.  Never is the answer.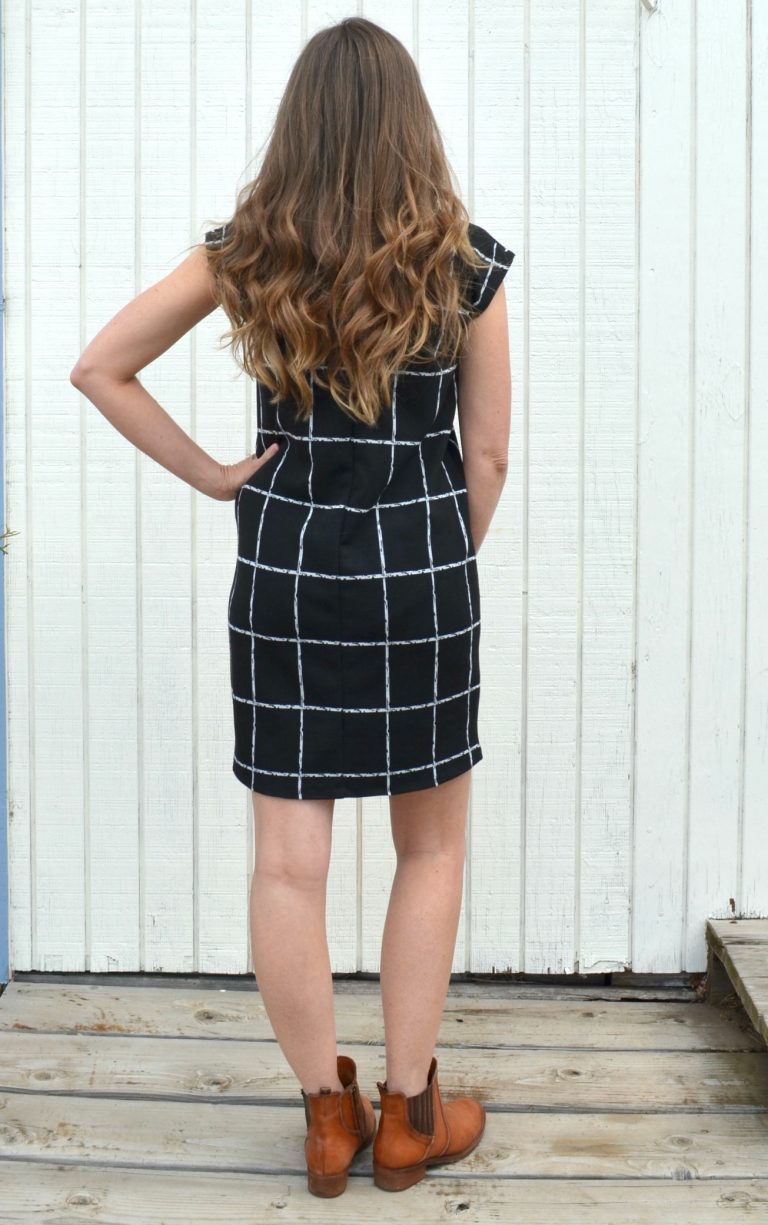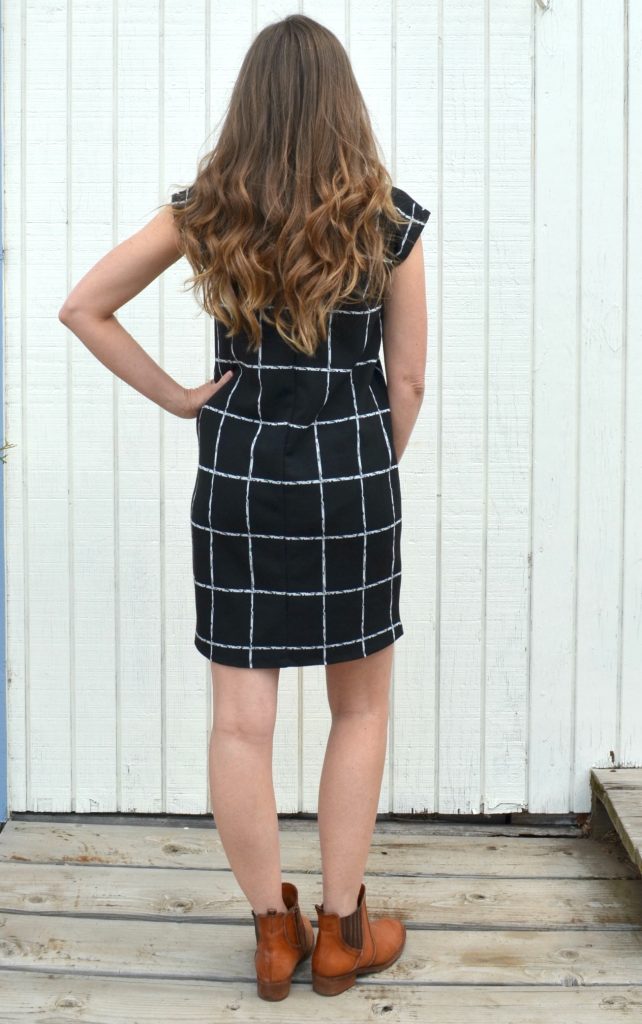 I had a moment of panic because I HAD to make it that day, because A. It's gorgeous, obvs, and B. If I don't make something right away I never end up making it.  Sad but true story.  But I didn't think I had any suitable fabric on hand.  How is that possible with an entire floor to ceiling bookshelf of knits?  Well, see what happened was a few years ago I got really into making all my knit garments slouchy and drapey since they're almost always tees, so I stocked up on a lot of that and forgot to let off the trigger.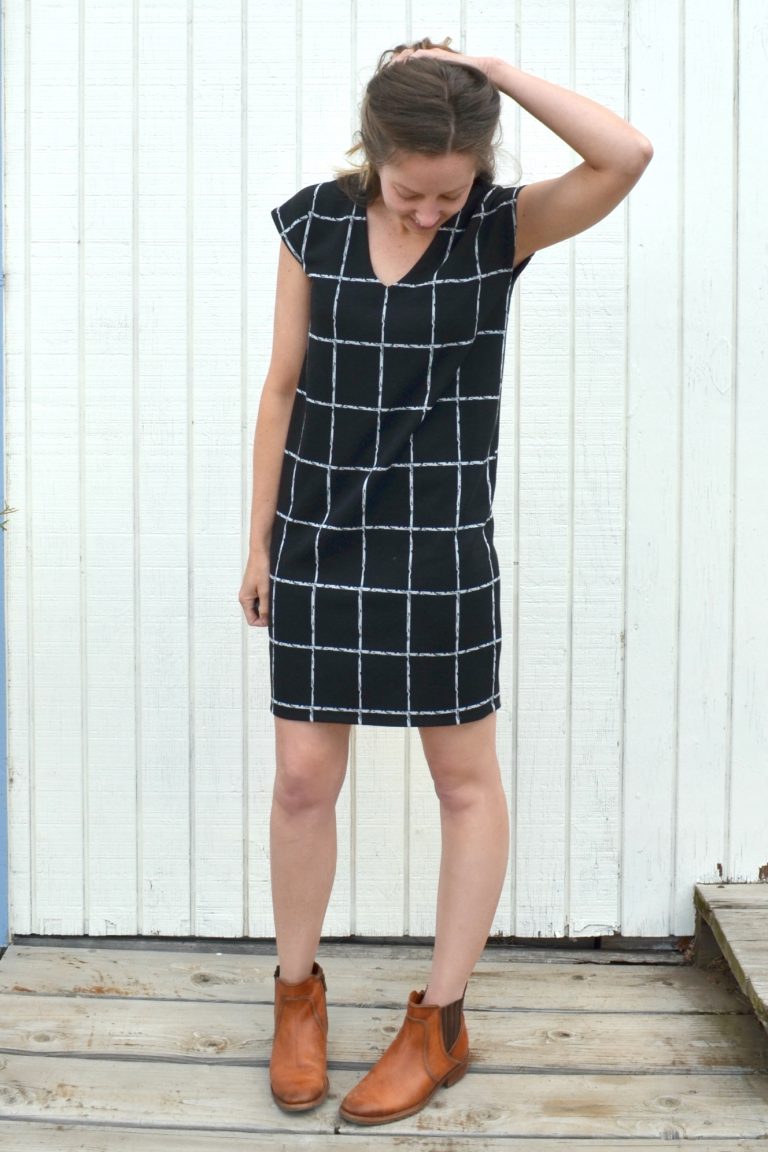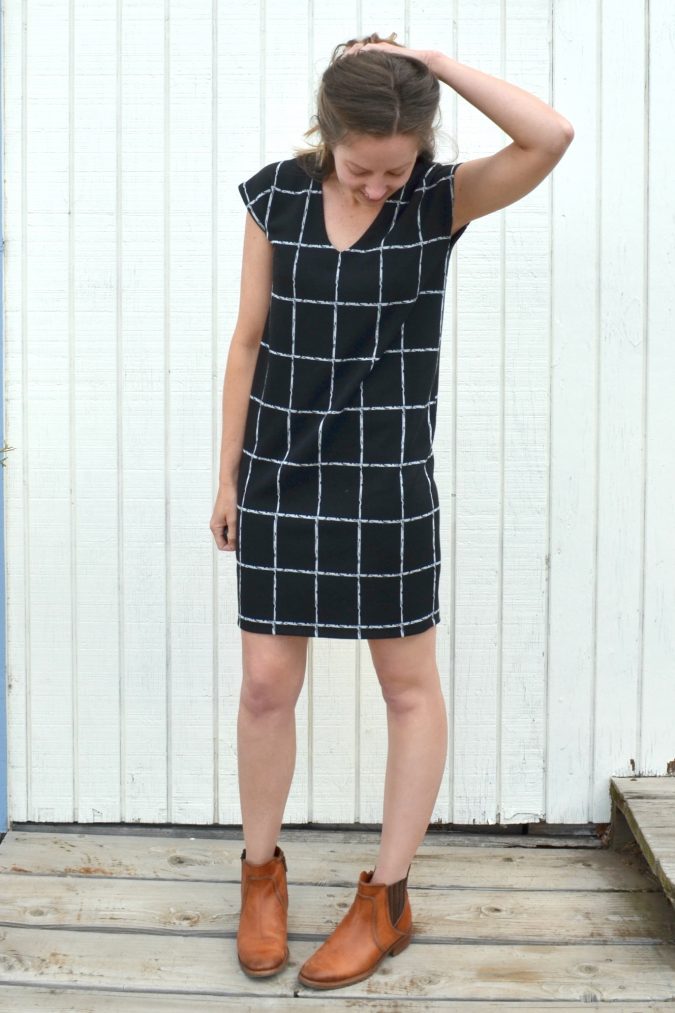 But thankfully I found a good amount of this thicker, not-so-stretchy ponte, which is perfect for the Lodo.  It's just from Joanns, I still see it every time I'm there.  I bought it originally to make a more masculine Hatteras Hoodie while I was testing that pattern, but my testers came through in a big way so I didn't end up needing another sample.  So yeah, it's been sitting there for 2.5 years.  SO glad though, because how perfect is this fabric with this pattern???!!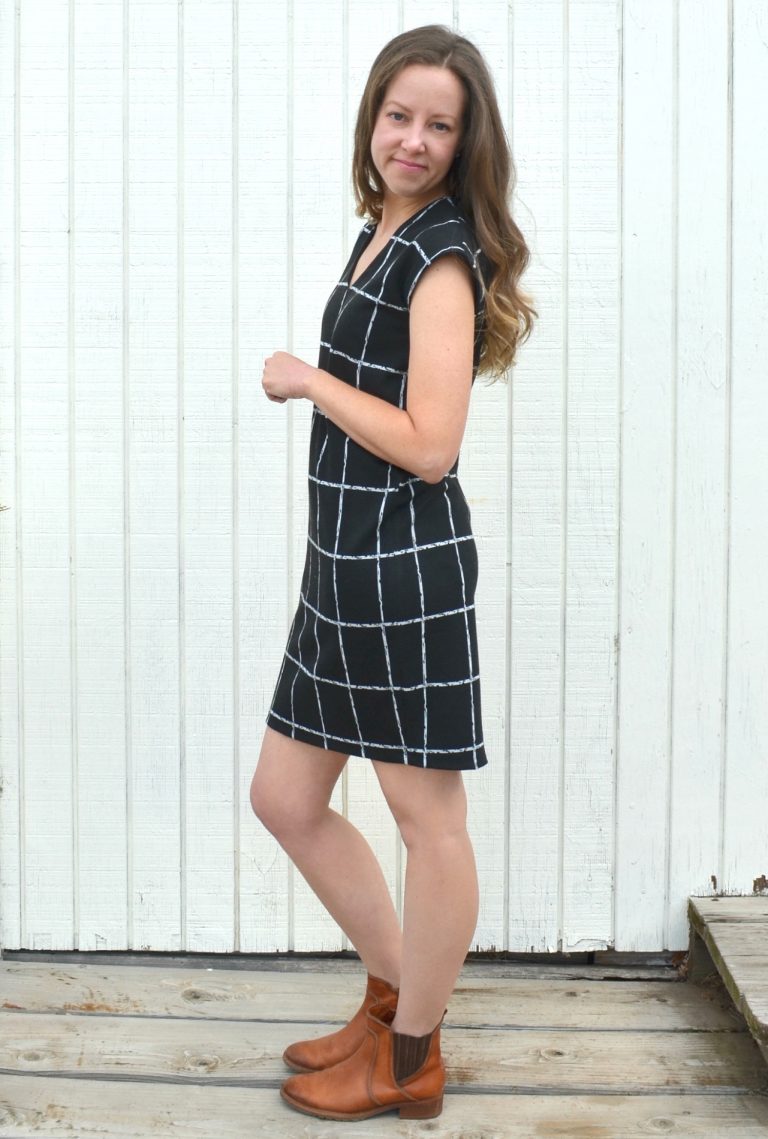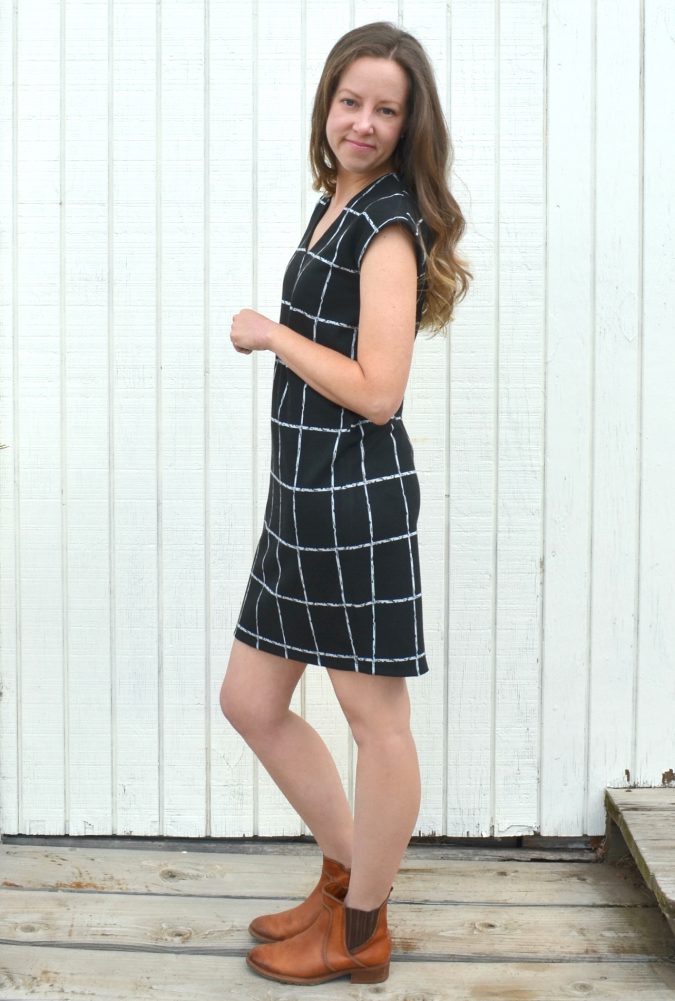 I need to figure out my shoe situation for this amazing dress though.  I could be wrong but I think fairly rugged booties with dresses is kinda a western thing and probably not suitable for summer anyway.  I have gladiator sandals that might work too…does that sound ok?  I recently did a major shoe purge so I only have one kind of each "type" of shoe.  Except brown leather boots.  I have 9 pairs of those, because Colorado and also because duh.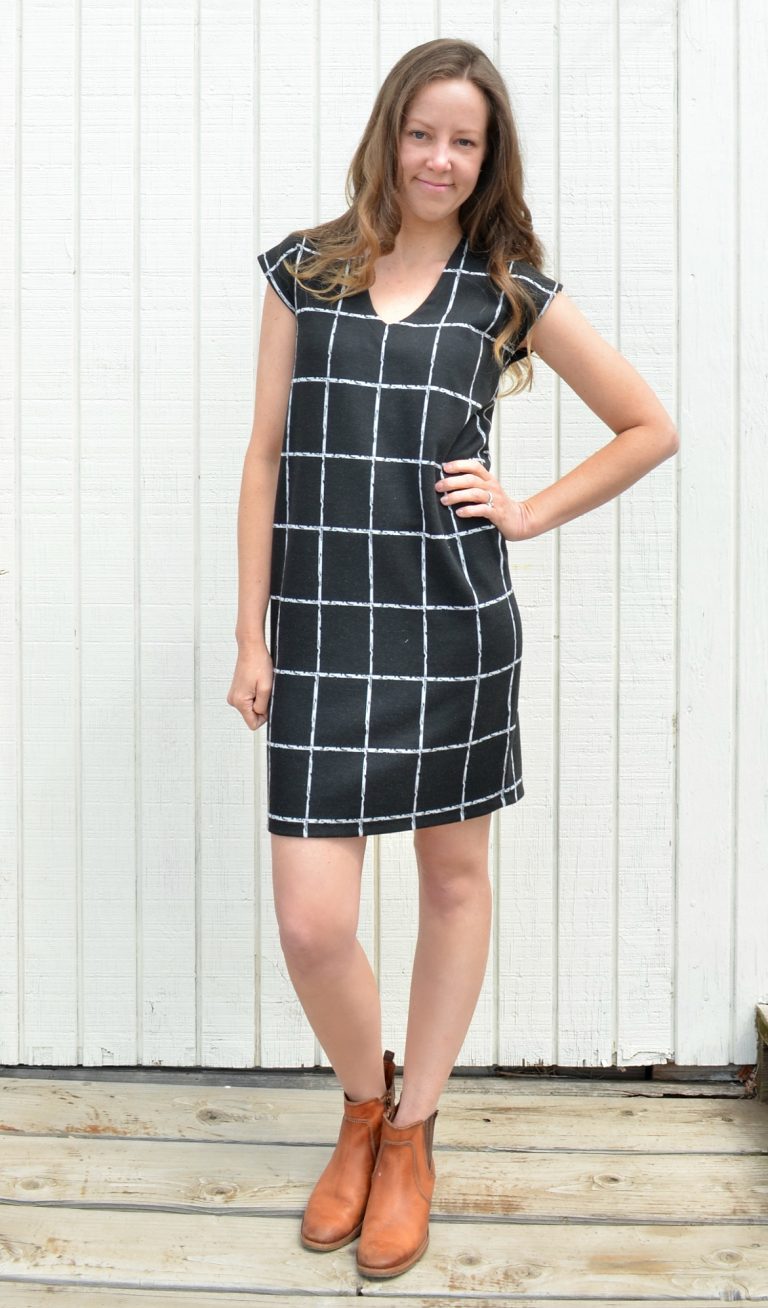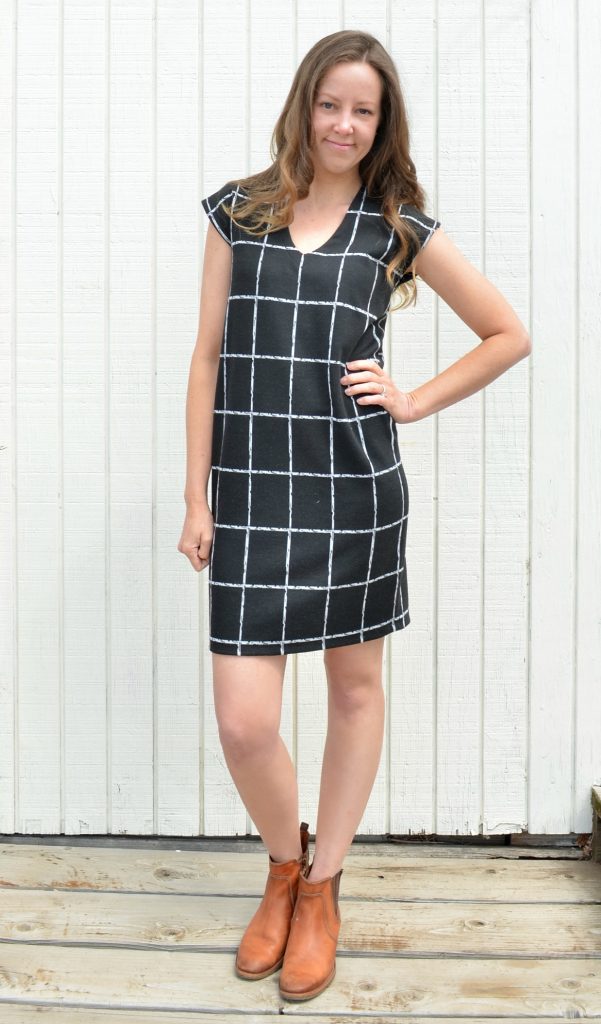 Ok, so on to the actual dress details.  The Lodo is a sheath dress with a slight cocoon shape in this length and a midi length.  It has built-in cap sleeves and a v-neckline, both of which are sewn with woven facings so everything stays put (pssst: that also makes it a super easy sew!)  So basically you get this amazing fit around the bust and shoulders and the sexiness of a narrower skirt hem, but with a bit of a wider silhouette through the mummy tummy.  Kelli is a sorceress and made it all look super flattering and not frumpy through the waist at all though.  I'd take this dress out for a date night (might invite my husband too, we'll see) or a GNO and feel sexy and stylish but not like I have to suck it in or skip that third margarita.  Absolute pattern wizardry, folks.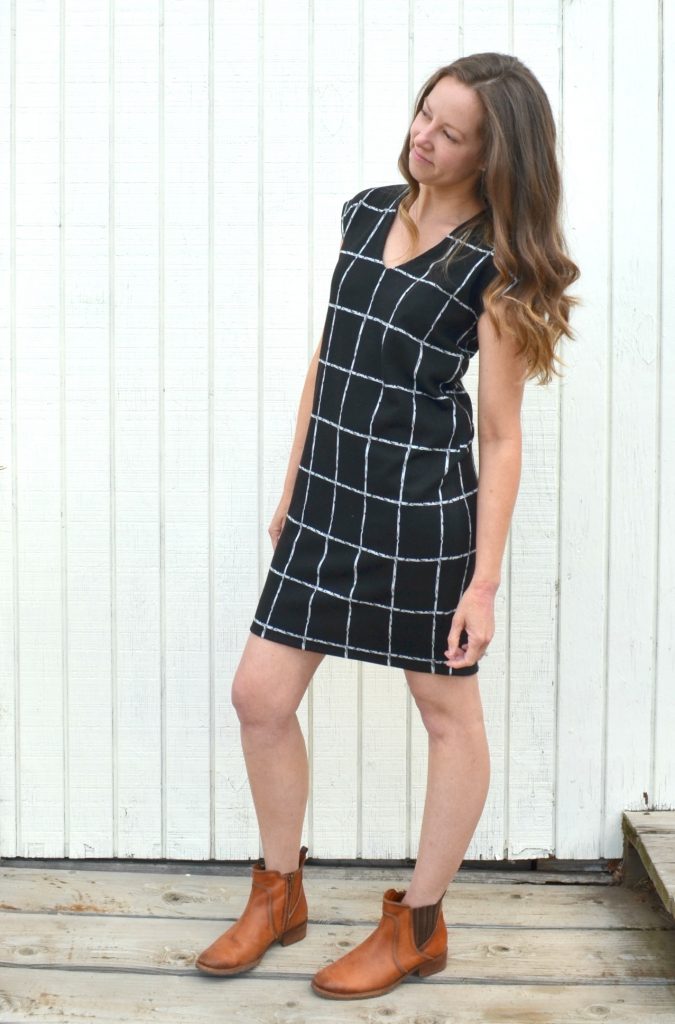 I can't even think of any reason why you should not go grab this pattern immediately and sew it today.  My only negatives were that I didn't have black woven fabric (HOW) so I had to use navy for the facings.  Nobody will ever see it but I give myself a mental face punch whenever I see it.  We'll chalk that up to not enough fabric hoarding and rectify the situation immediately.
Navy facings and the fact that the sun kept coming out when I was trying to take these pics against my ugly ass industrial chic porch backdrop – both of those get major side eye.  The pattern gets nothing but SO MUCH LOVE!  Seriously, go get it!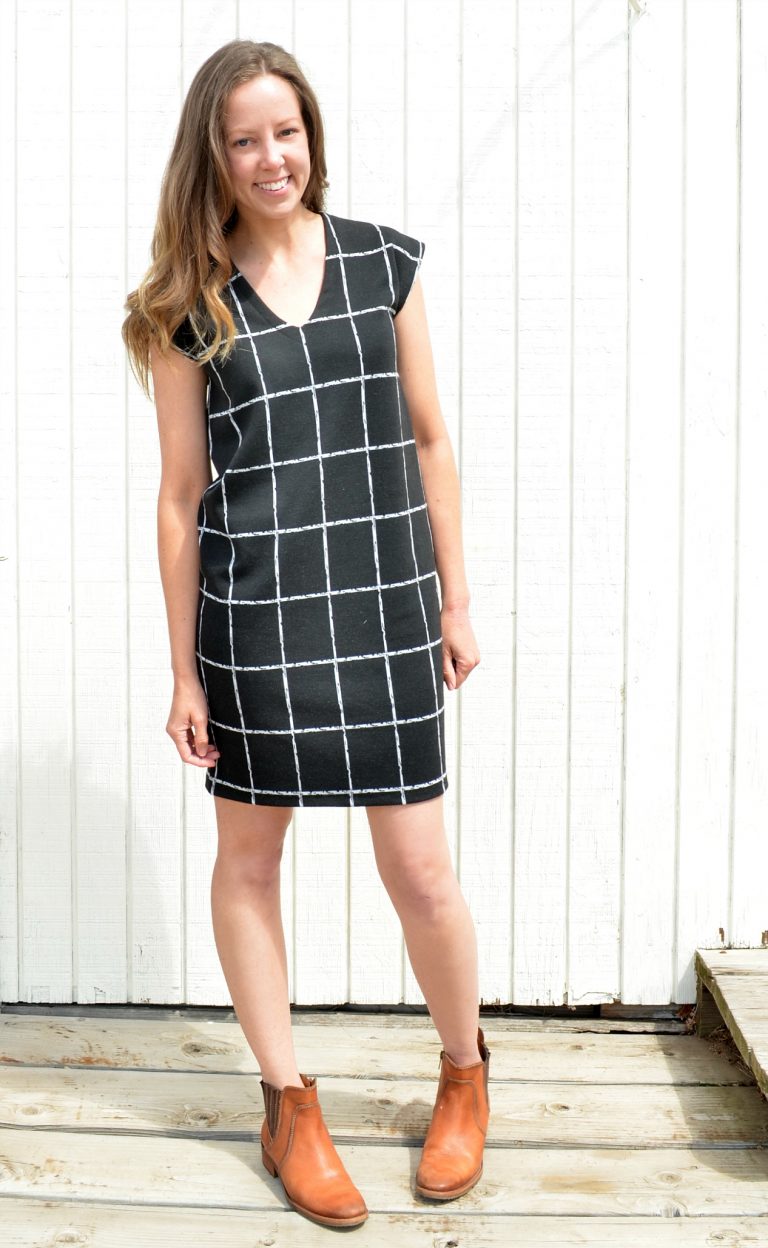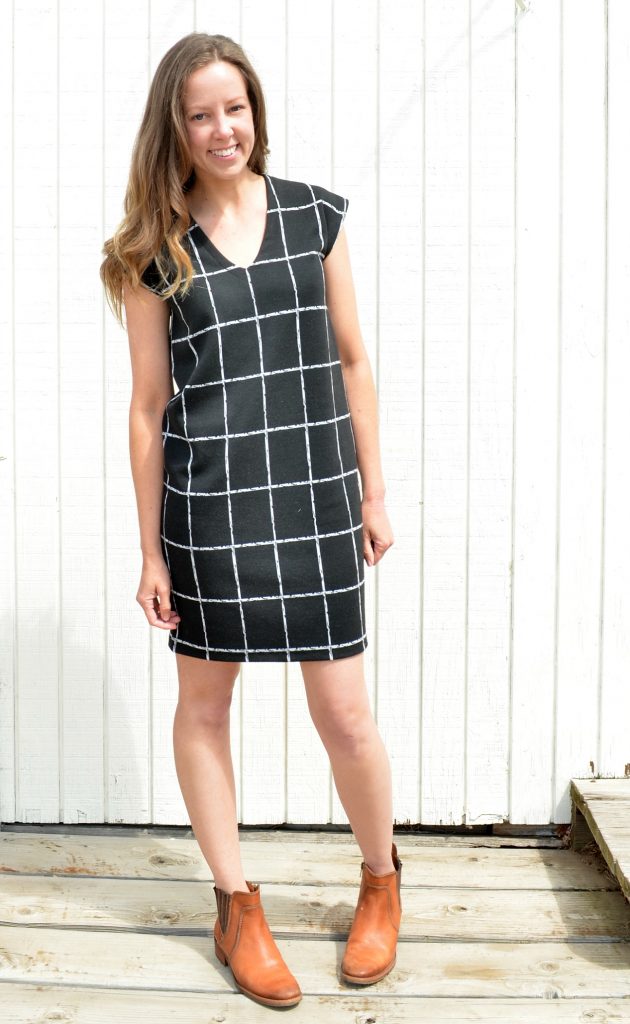 Dress: Lodo Dress from True Bias
Fabric: Joanns
Boots: Pikolinos