I'm so excited to introduce you to my new pattern, the Sloan Leggings! The Sloan Leggings come with a ton of options so you get a hard-working, versatile pattern and more bang for your buck! There are separate patterns for tall, regular, and petite inseams, and you can make them in full, 3/4, or capri length.
There is an optional media pocket built into the waistband to store your mp3 player, phone, ID, credit card, gym pass, cash, picture of a shirtless Ryan Gosling, what have you. The pocket is designed to be narrower at the opening and then wider within the waistband so none of your valuables fall out while exercising. It's been tested to fit my giant Nexus 5, or anything with a max measurement of 2.75 x 5.75 inches.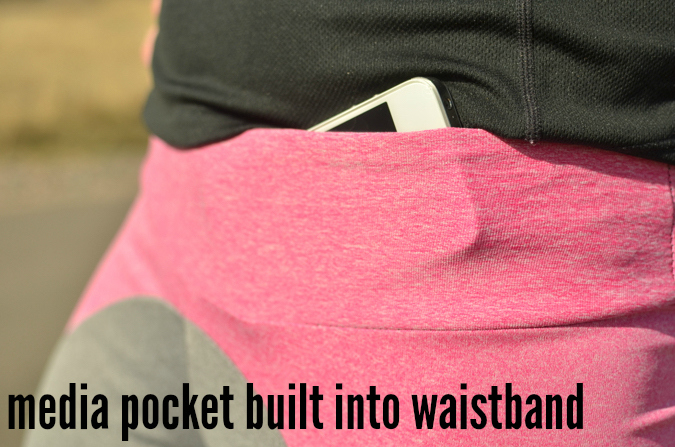 View A is a solid pair of leggings, but View B features a fun 3-part leg. If you use a contrast fabric for the center leg, you'll get a racing-stripe down the leg. You could also use just one fabric for View B and the seams would be a fun design feature. Or go crazy and use 3 different fabrics! It's up to you.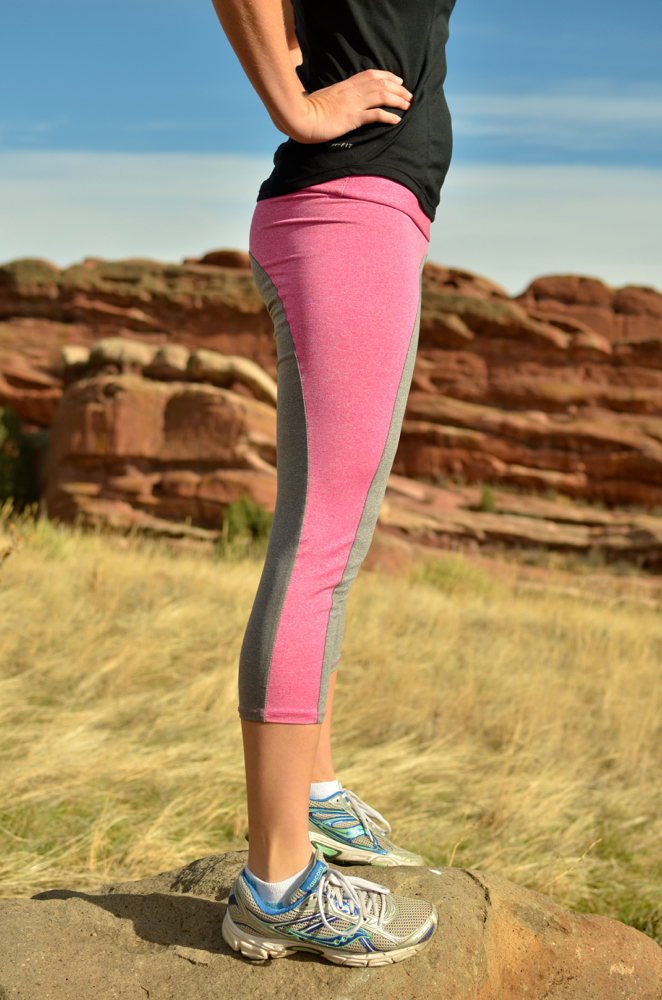 The waistband is shaped, fitted, and interfaced to make it nice and snug, yet flattering. Just speaking for myself here, it goes up high enough to contain the lower belly pooch, but not so high that I feel like I'm wearing Monica's jeans from the first season of Friends. Or, speaking in more precise terms, it hits an inch or two below the belly button depending on your waist height. There are instructions to include optional elastic in the upper waistband seam, which ensure the leggings stay on even during intense exercise.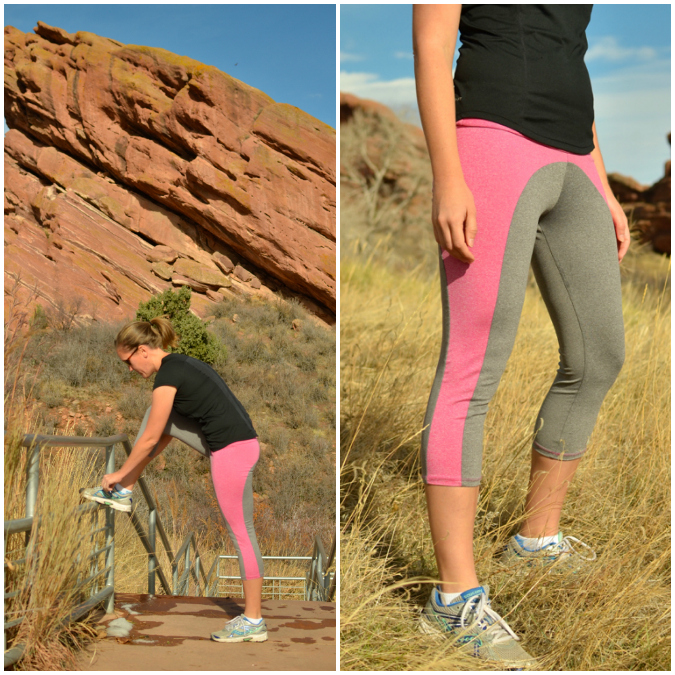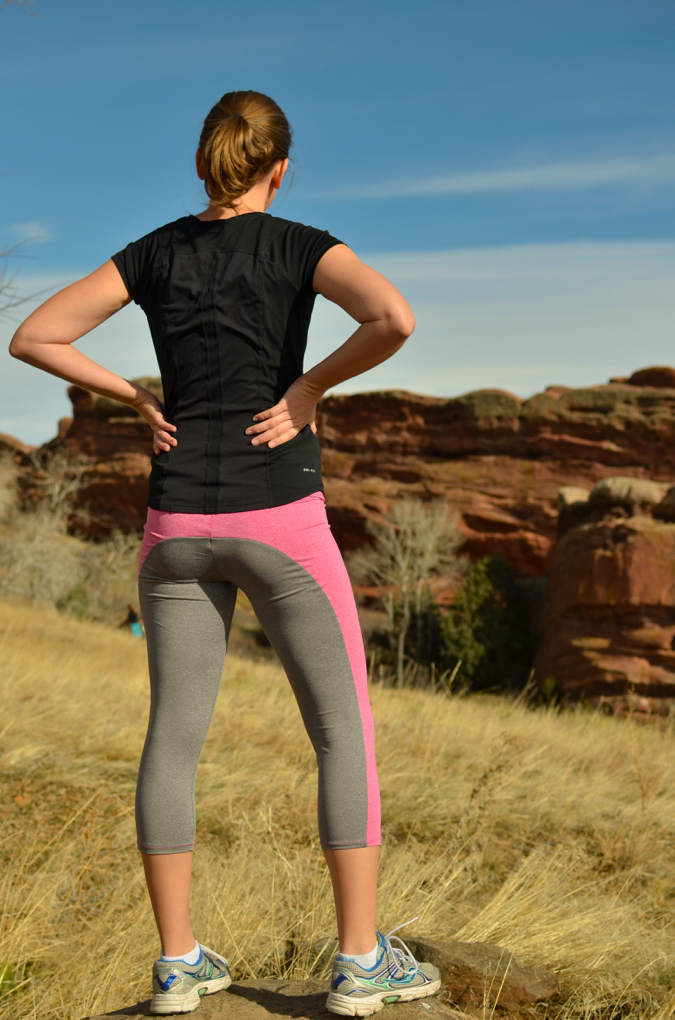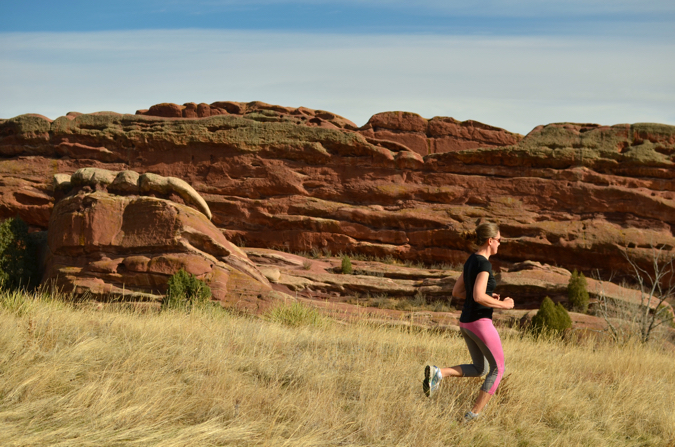 Although the Sloan Leggings were designed for working out, there's no reason you can't make them up in a basic solid or a fun print and wear them every day. The separate waistband provides a comfier and smoother fit under dresses and tunics than your average elastic-waisted leggings. They are equally cute with flats, heels, or boots. You can even wear them under your regular pants as an added layer of warmth this winter.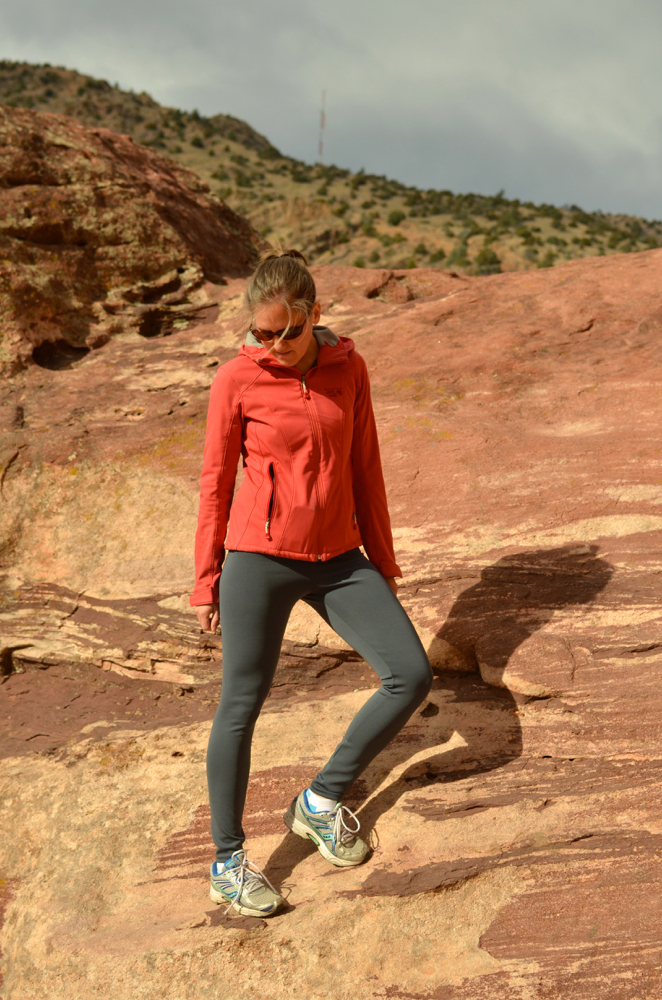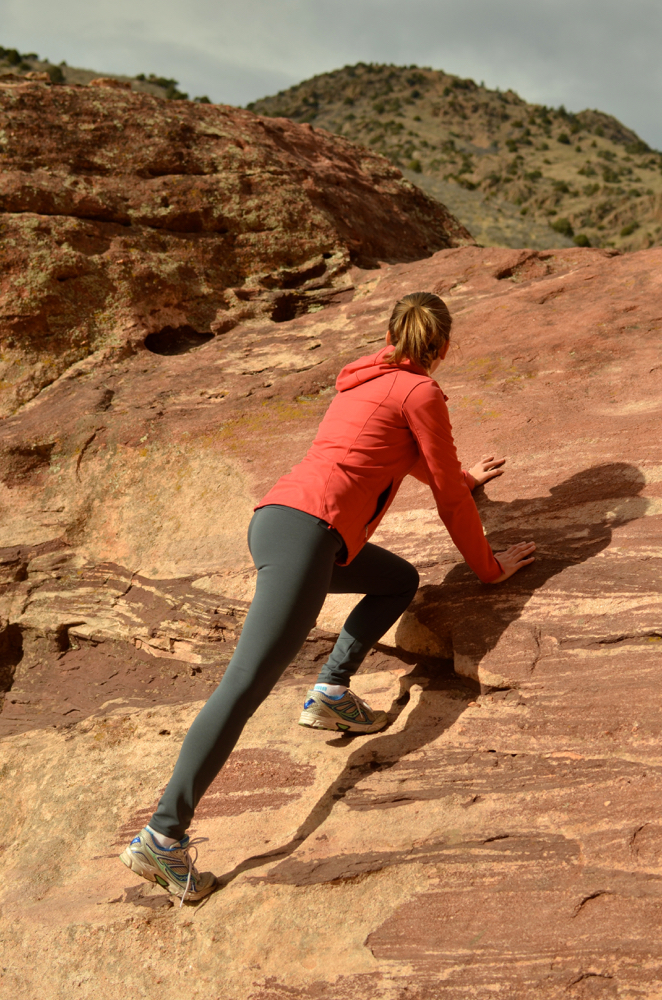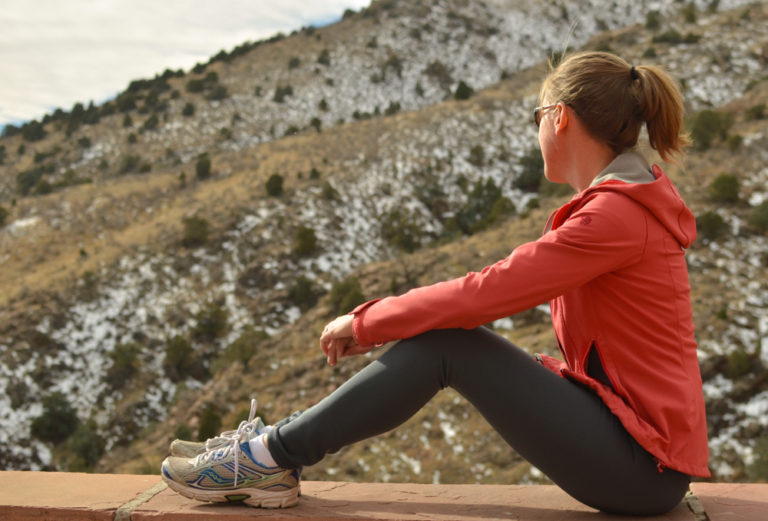 Finding fabric that works for leggings can be a little tricky. This pattern suggests a spandex content of at least 10%. The higher the spandex content, the better results you'll have. The fabric must have at least 50% 4-way stretch, but it is even more important that it have adequate stretch recovery. That means that if you pull on the fabric, it should snap back to its original position without developing any puckers or waviness. As I'm sure you've experienced, fabric without the required stretch recovery ends up bagging at the knees and bum after only a short period of time. I'm usually an advocate for all-natural fibers, but in this case, a good dose of polyester will be your friend. You can inspect some of your RTW exercise leggings or a pair in a store to get a feel for the right kind of fabric, and the pattern also goes into more detail about choosing the perfect fabric for your Sloan Leggings.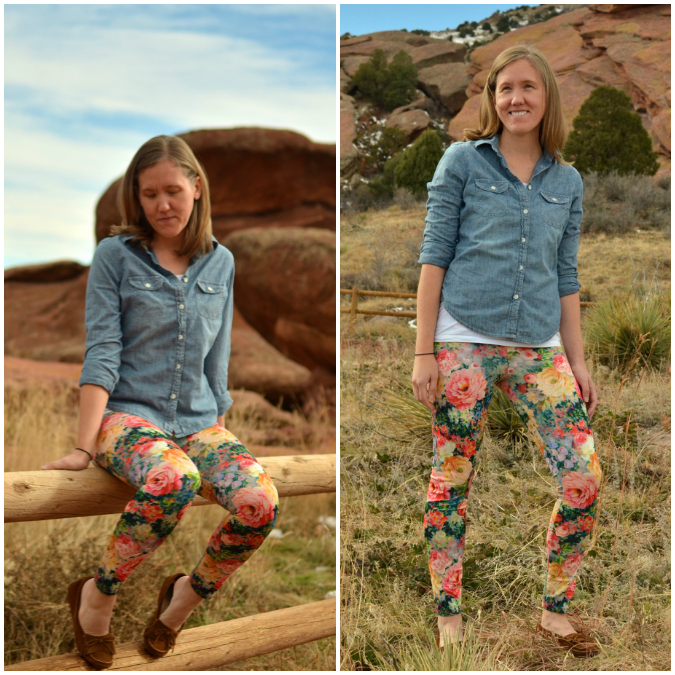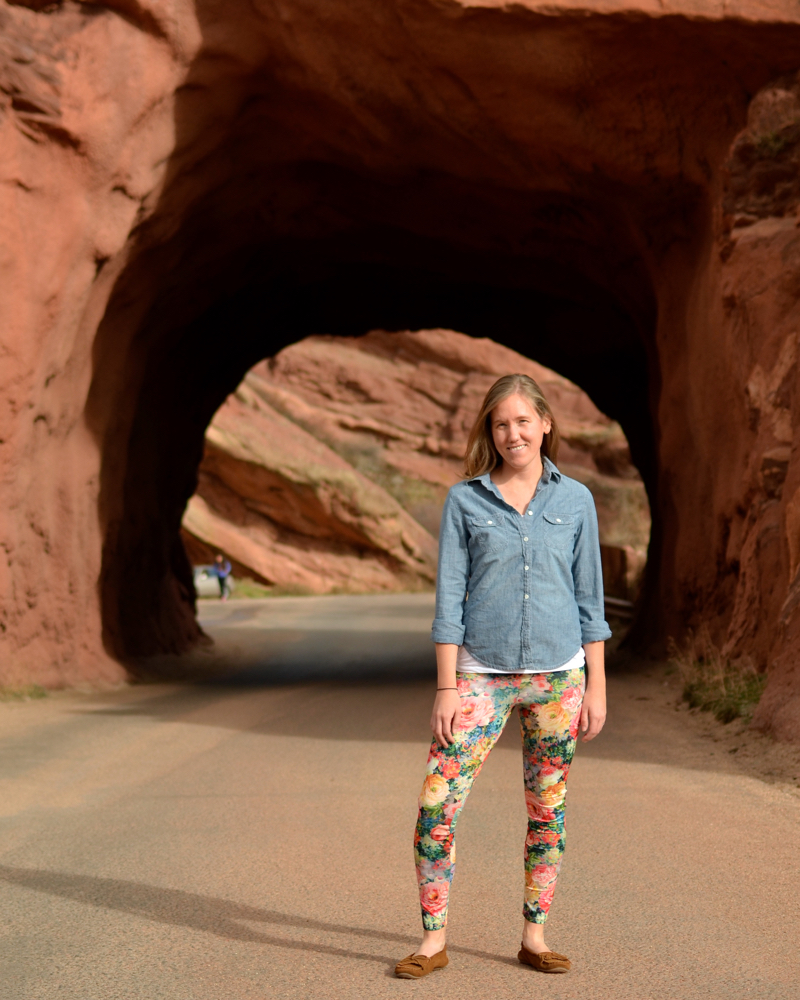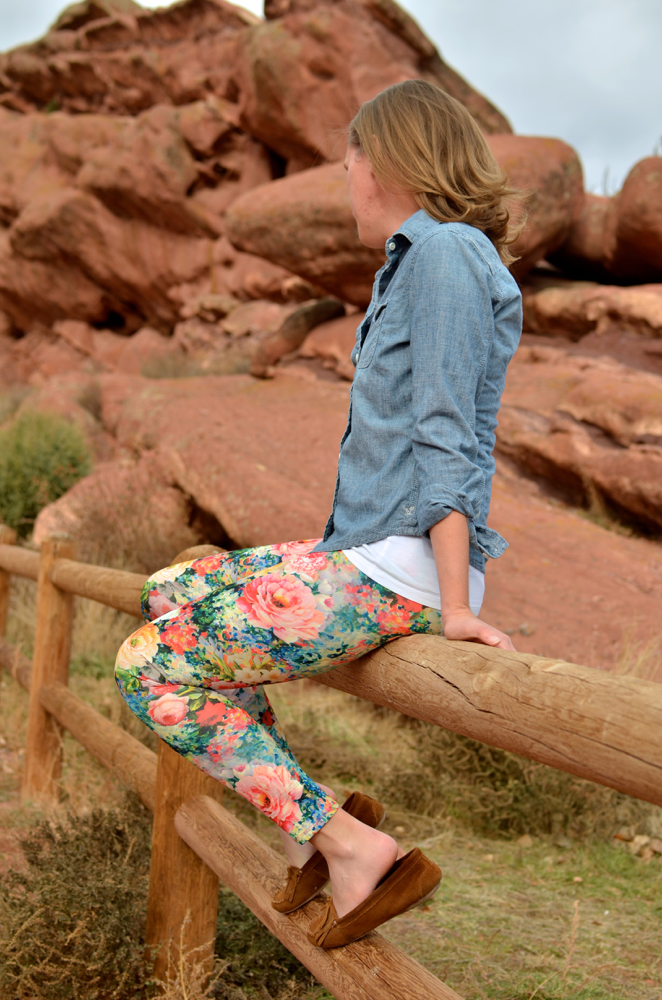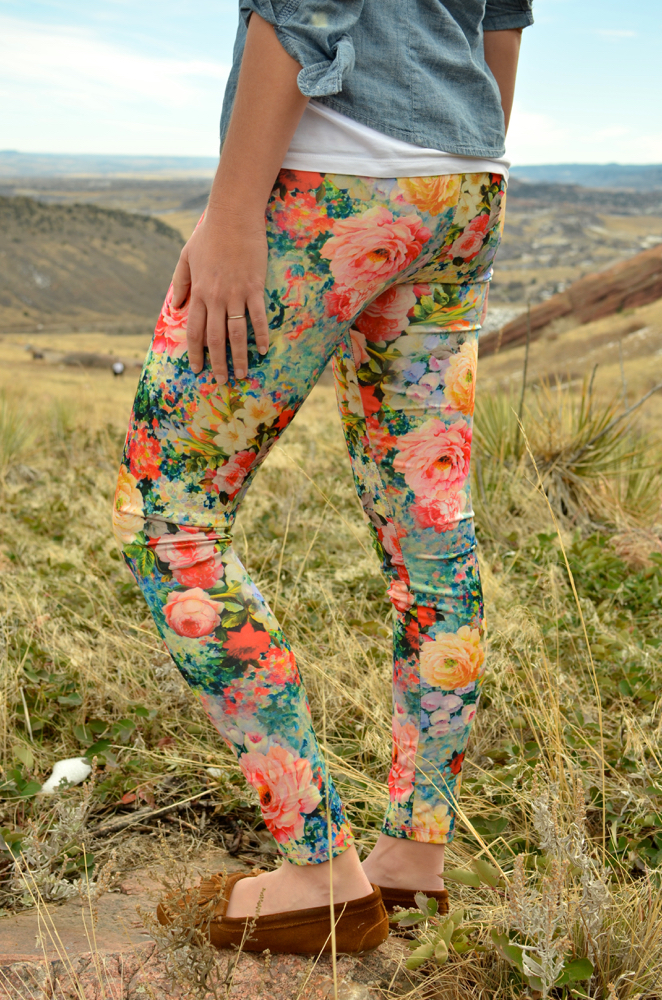 In the past month or so I've heard some real horror stories from other pattern designers about testers. I'm now even more convinced that I have the greatest testers on the planet. They each had a piece in making these leggings better and I could never produce any of my patterns without them. Not only are they stellar in terms of improving my patterns and instructions, they are just genuinely nice and funny people. I love working with all of them.
Because of the nature of the garment and some fit issues that needed to be corrected, there weren't a lot of testers willing to model their finished products, but here are just a few.
Nita made a great basic black pair: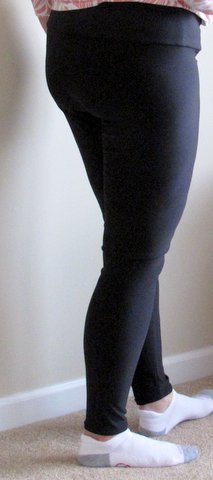 Kourtney made View A and B. Check out the awesome textured fabric she used in the second picture!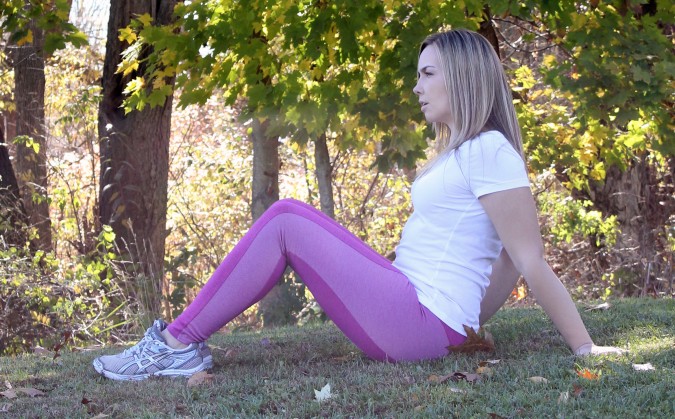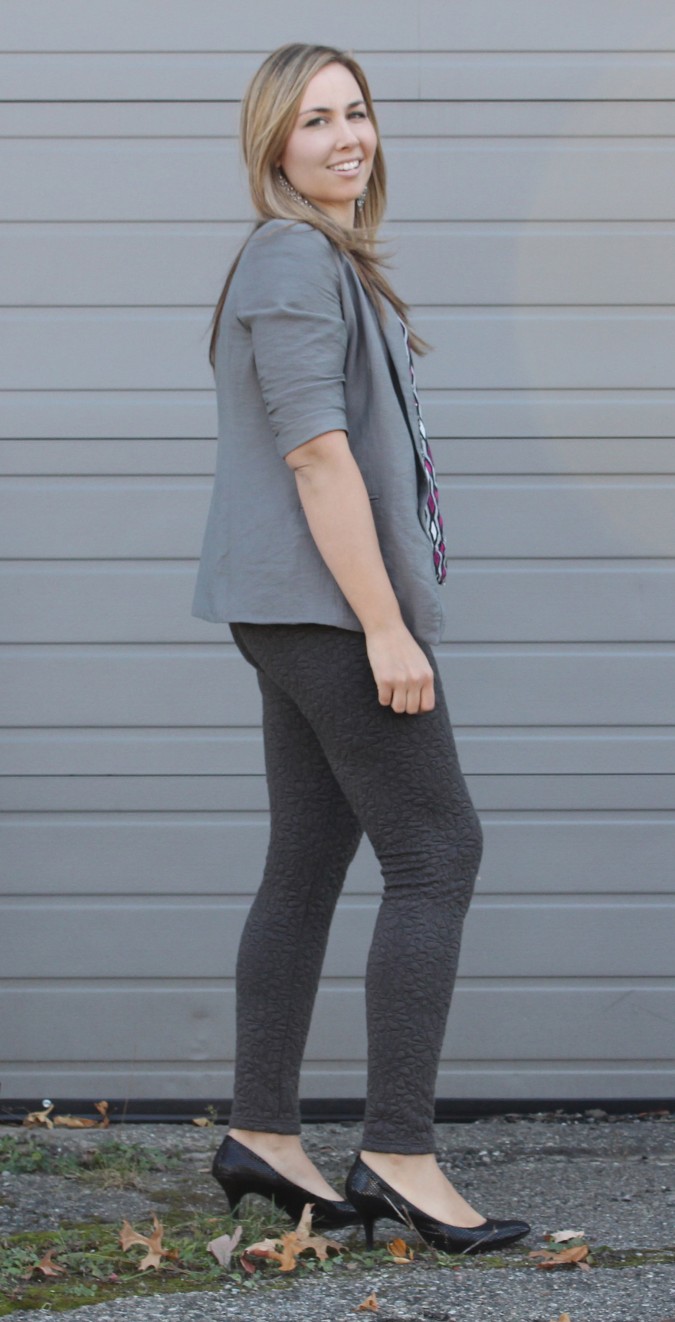 Suzanne made a fun pair of running leggings to match her sneakers.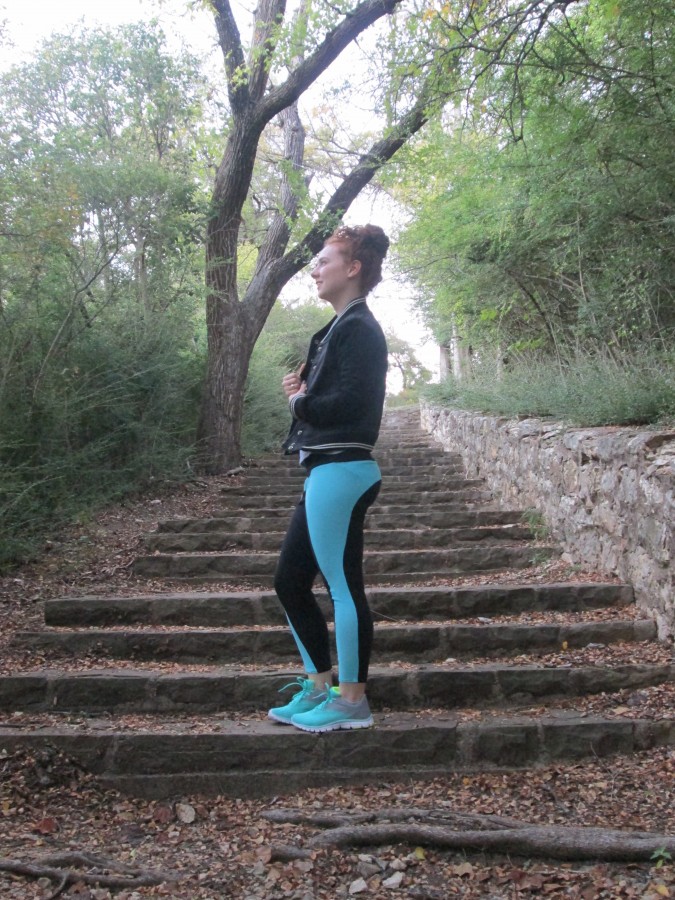 and Liz from Made on Maple made this cute leopard print pair, which I think is actually a great neutral!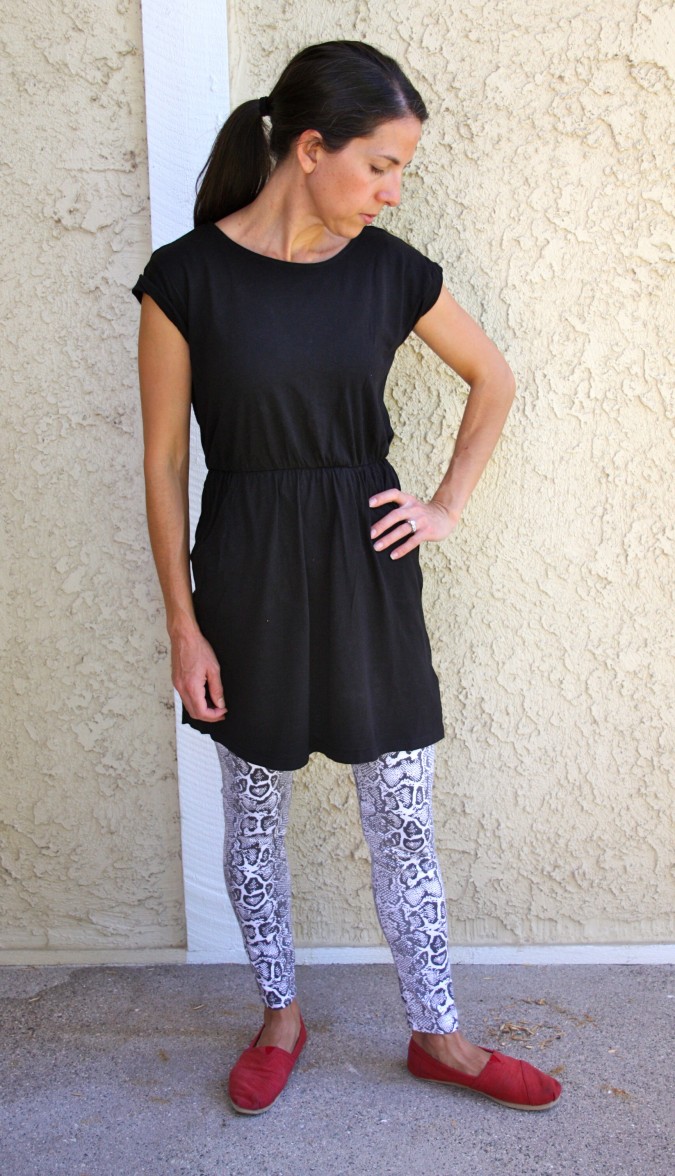 My wonderful model Tracy is wearing View B in the 3/4 length, and two versions of View A in regular length, and posing in both legal and illegal areas of Red Rocks Amphitheater and Park. We did not get arrested, but we did get a not-so-stern talking-to by a very handsome park ranger.
You can get the Sloan Leggings now over at Hey June!