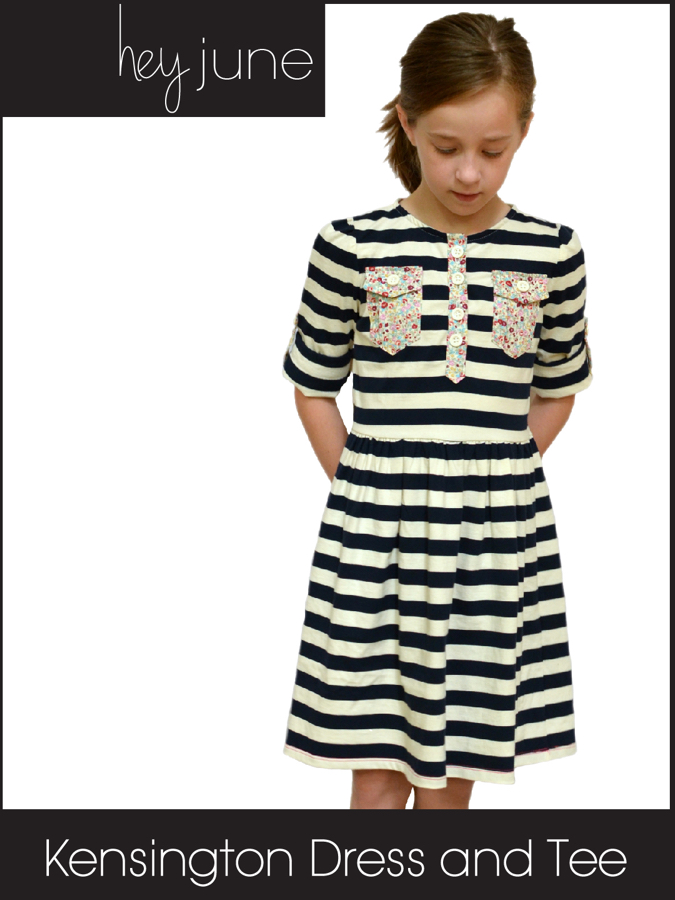 The Kensington Dress and Tee is here! This pattern is for a beautifully tailored knit dress or trendy hi-low hem tee. It can go from casual and comfy to polished and buttoned up depending on what options you choose to use. And oh the options! So many options!
You can choose from:
– a placket
– a pocket (use 1 or 2, or leave it off)
– short sleeves
– long sleeves
– button tabs for rolled up sleeves
– a dress
– a shirt
– an exposed neck binding
– a hidden neck binding
If you choose to leave off the placket and pockets, you'll have yourself an easy, beginner-friendly wardrobe staple. But I promise that even if you've never sewn one before, the placket is much easier than you'd think. There is a photograph for every step to help you through, and by the time you're done you'll want to placket all the things!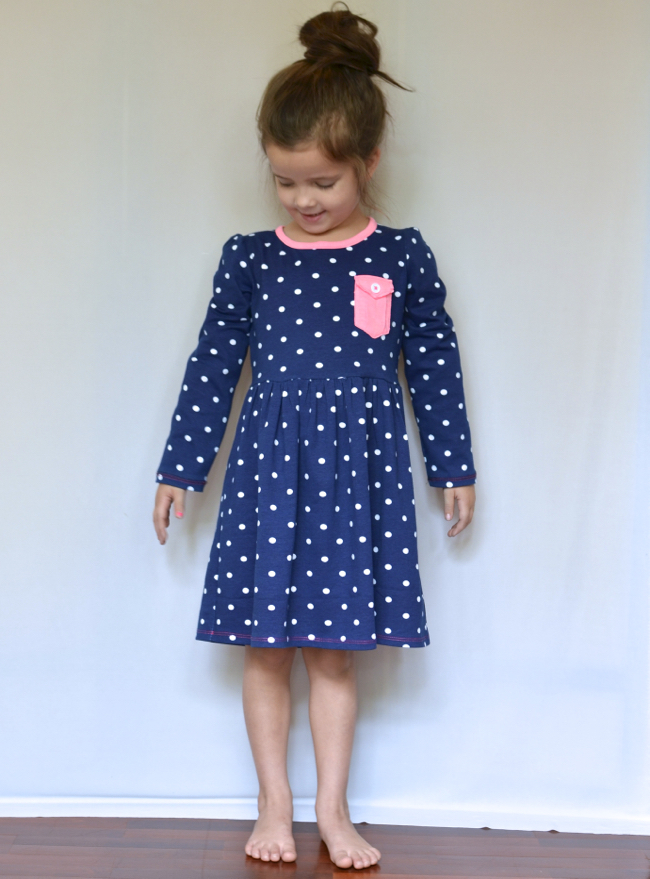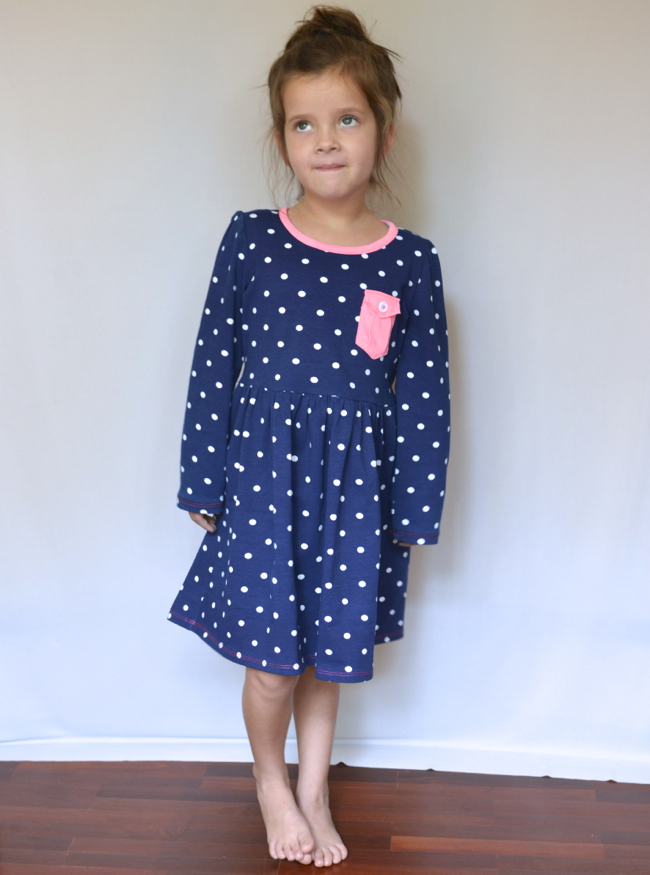 I say this about all my patterns, but I think this might be my favorite one yet. I love how with this one pattern you can make every day tees, easy play dresses, or a more tailored button up. The sleeves have a slight puff for a cute feminine detail. The dress is shaped at the waist to give it a fitted look, but is still comfy for every day wear. The shirt features a slouchier straight fit with a dropped back hem to add a little interest. The pleated pockets are optional and you can use 1 or 2. They feature a little pocket flap with a button closure. If buttonholes scare you, you can just sew it on for a faux-flap! Or just replace all the buttons with snaps. There are so many ways to change up your Kensington to make it your own.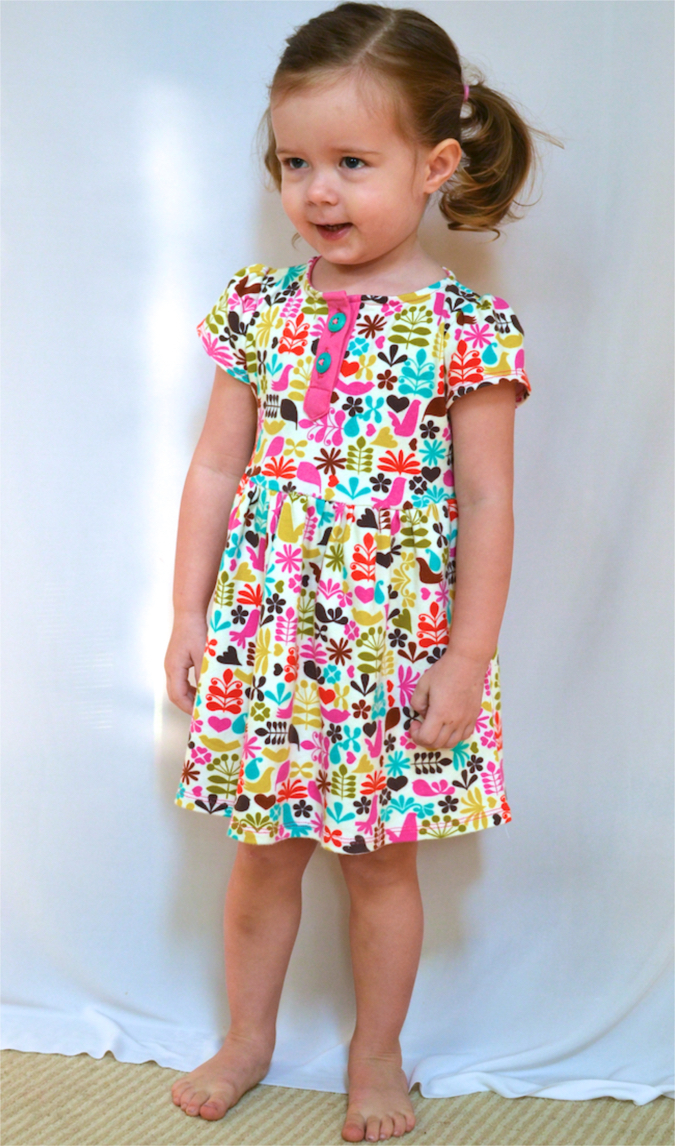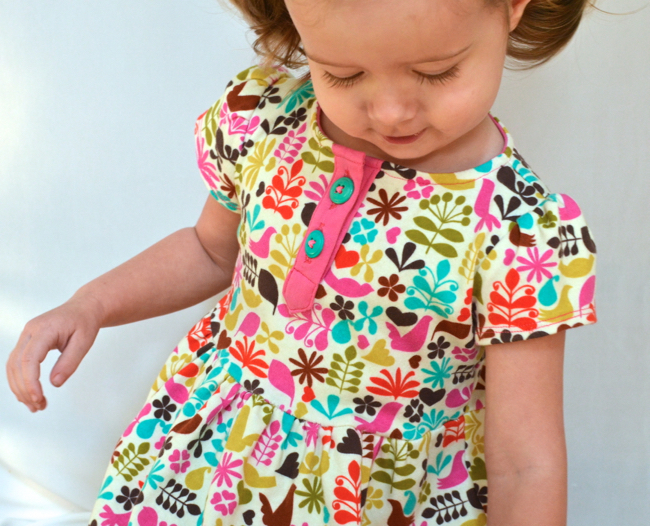 As always, the Kensington is named after a place I've been. I spent many an hour nursing my baby (now 5!) in the park while my 2 yr old (now 7!) ran around on our London vacation. The city is full of hipsters and socialites alike, and the multiple personalities of the city felt appropriate for this pattern.
Now here's a photo dump because A. I like to see lots of different views before I buy a pattern, and B. I'm kinda fond of these kids and I have a hard time editing myself.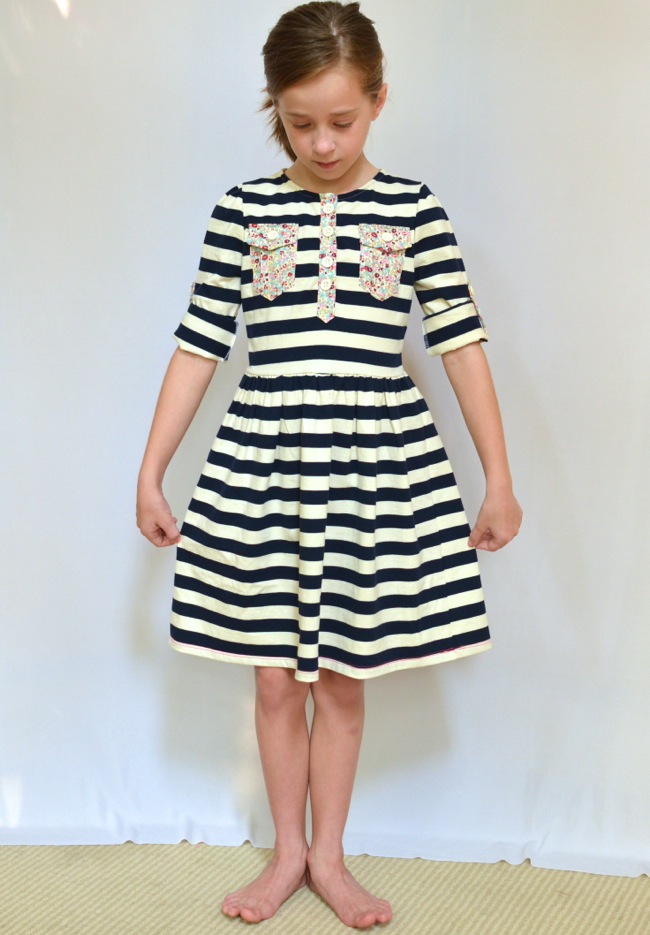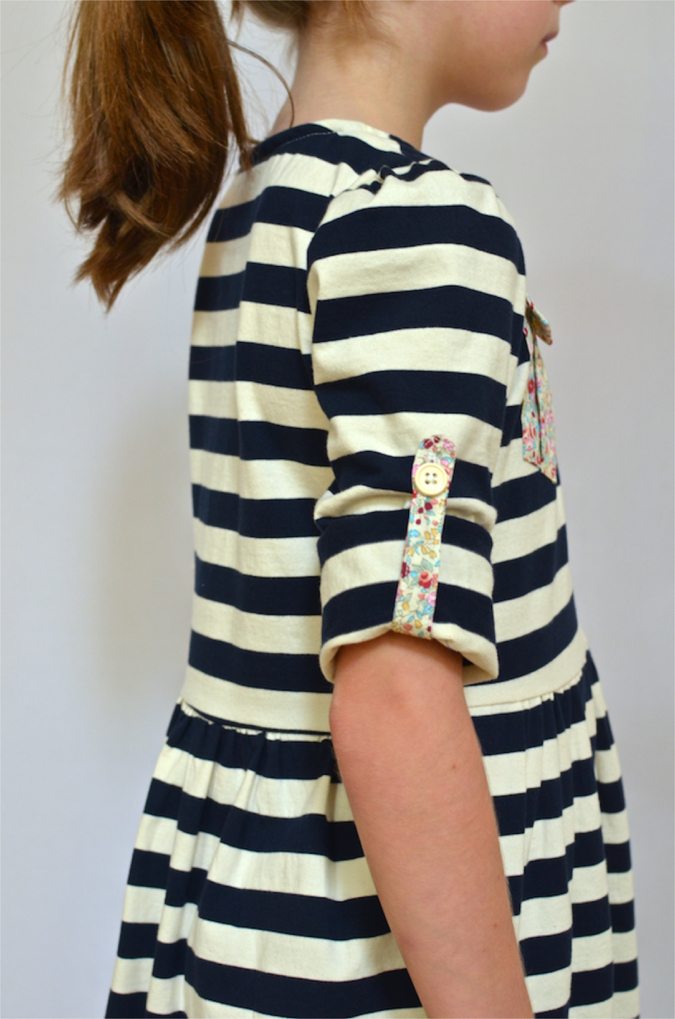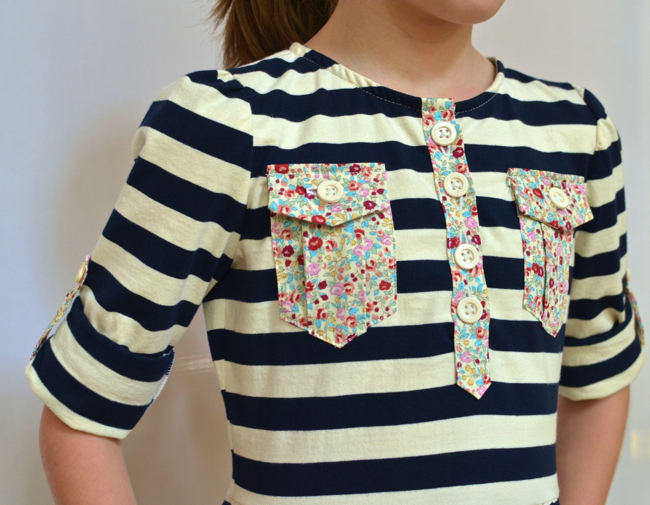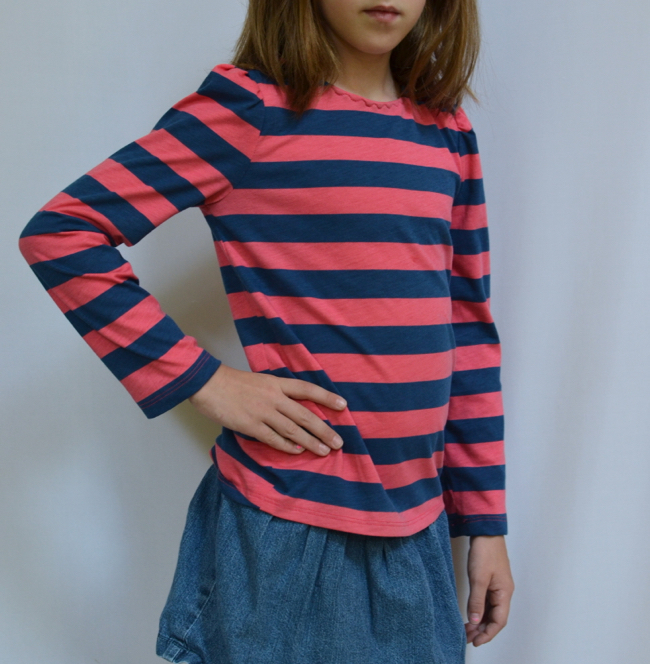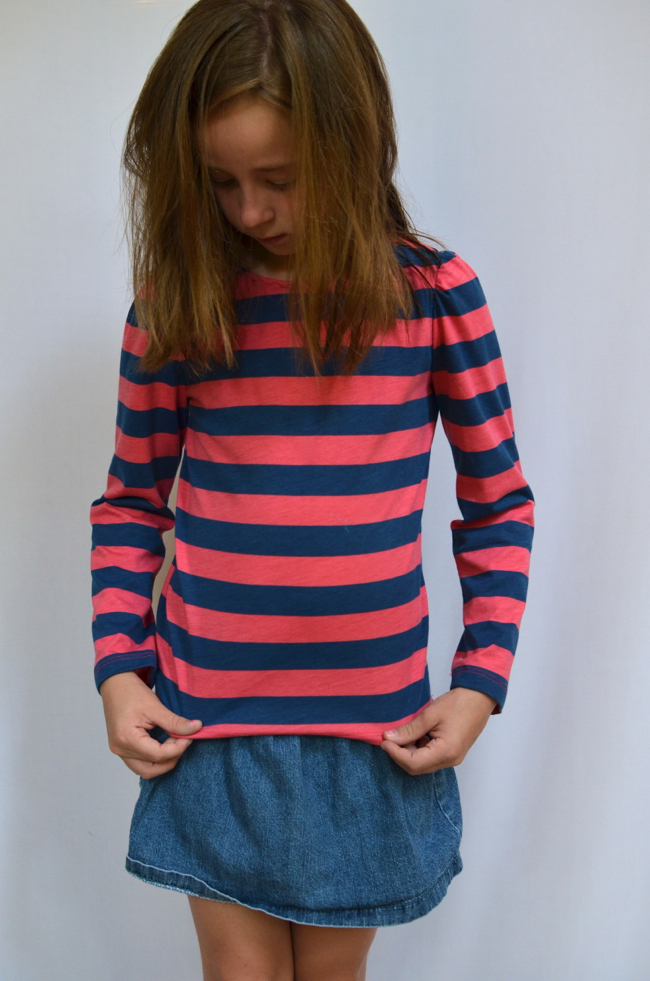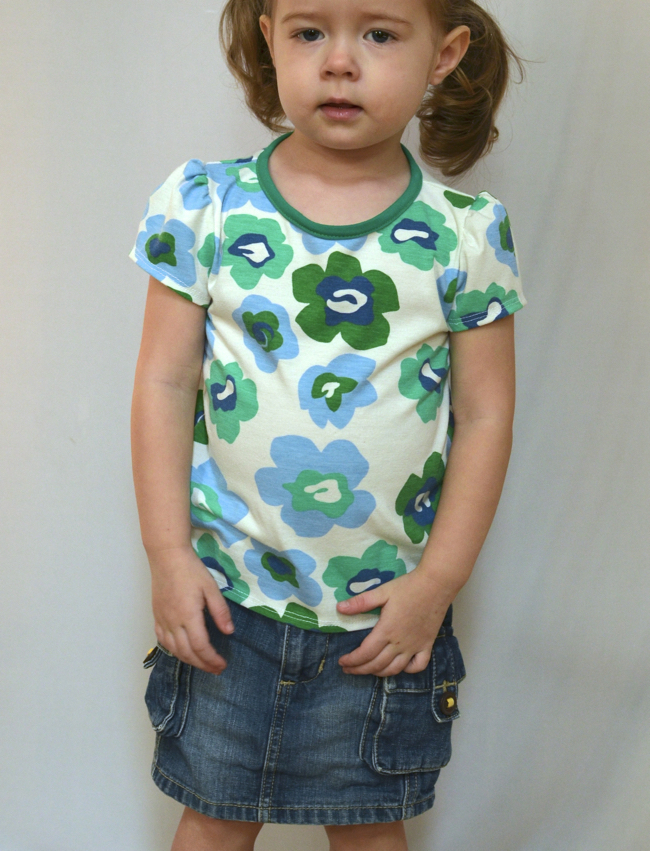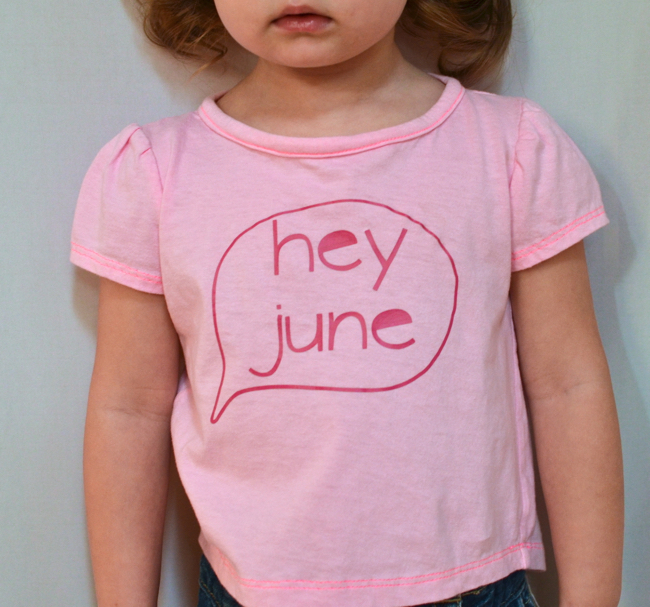 You can buy your Kensington Dress and Tee here!