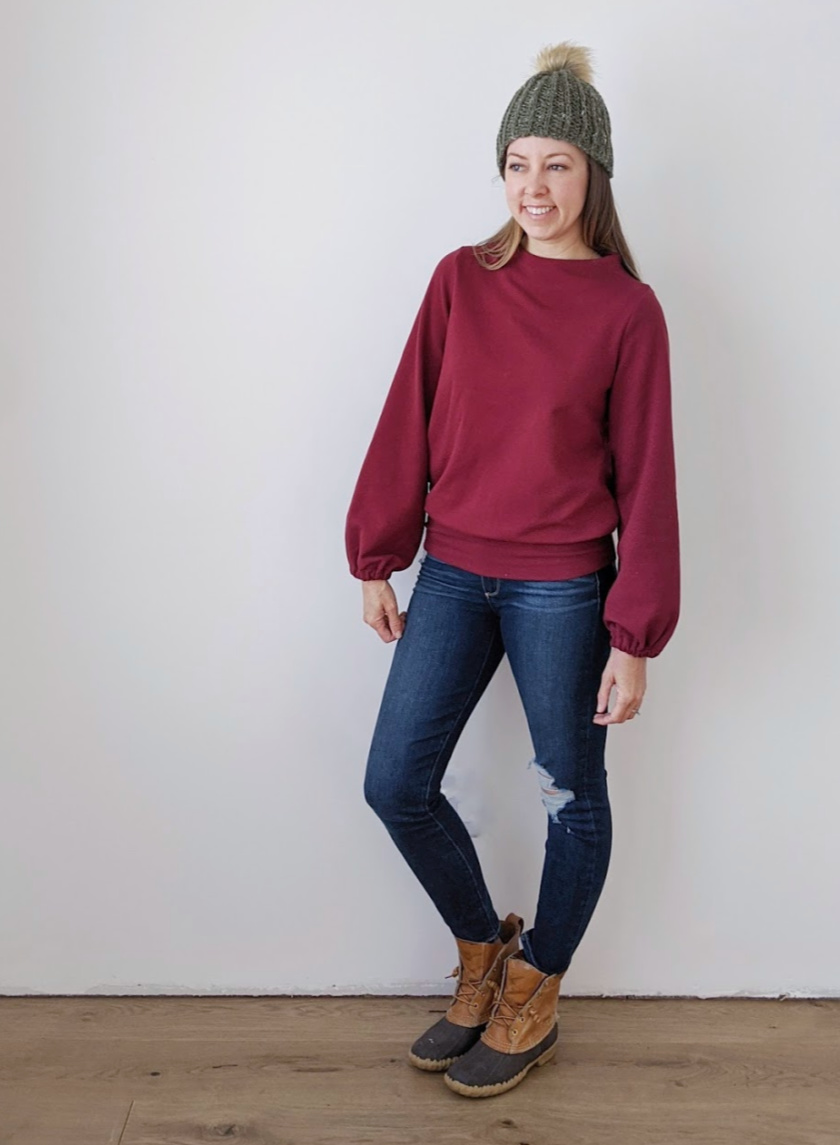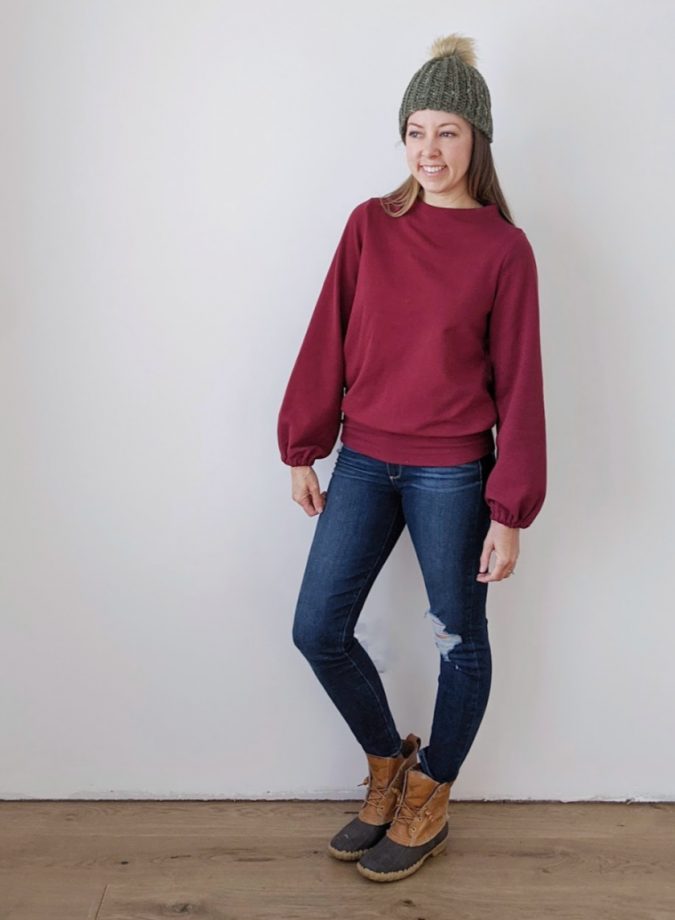 Introducing the Sheridan Sweater!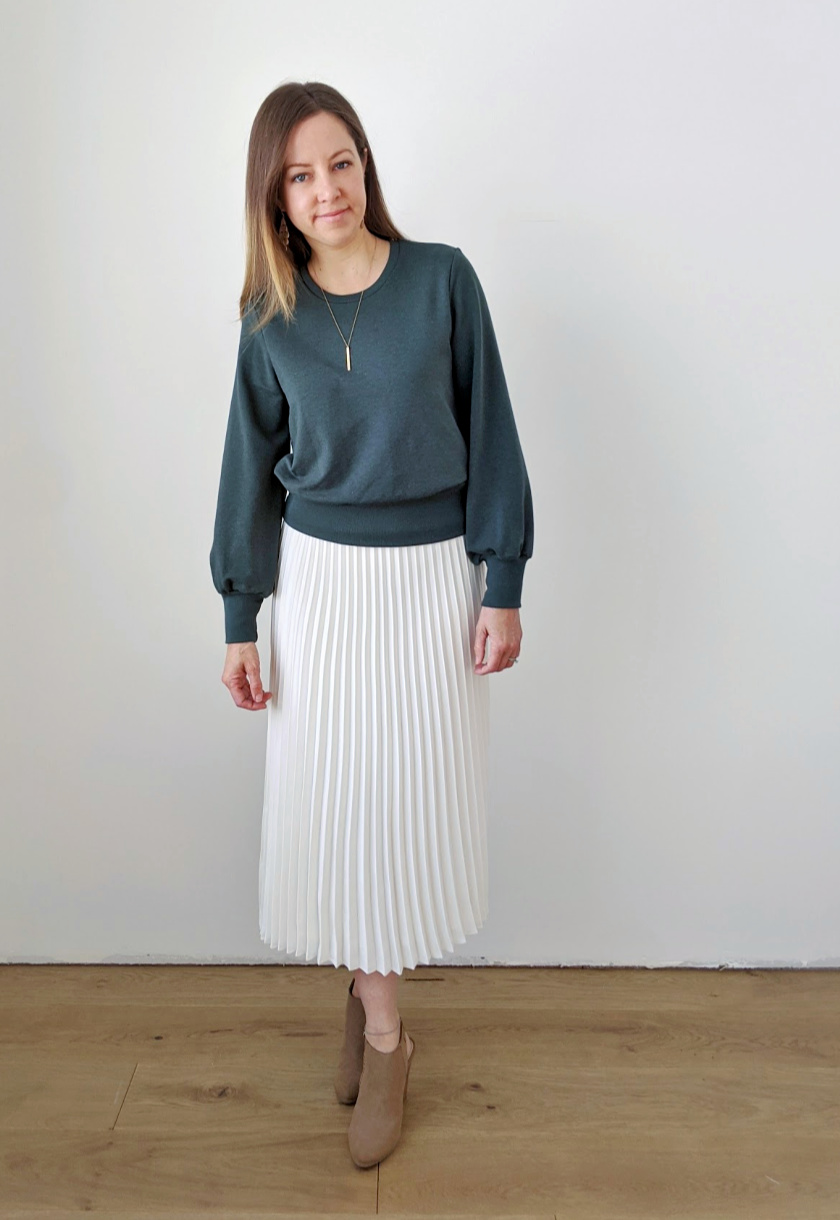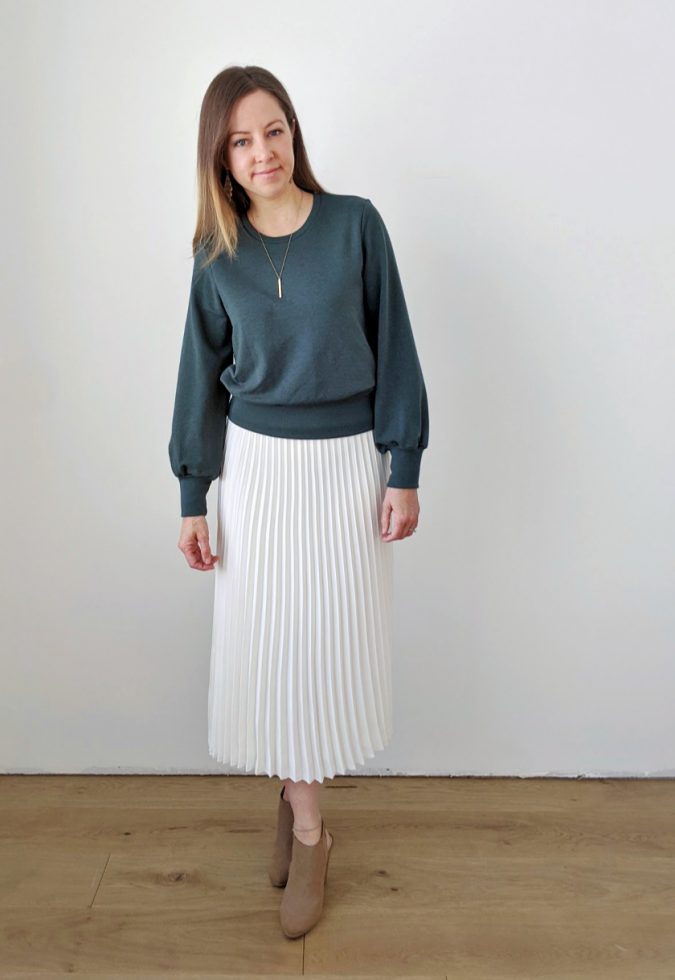 Sheridan is a cozy yet stylish sweater perfect for dressing up, dressing down, work wear, weekend wear, soft sweater knits, structured double knits, and for gift giving!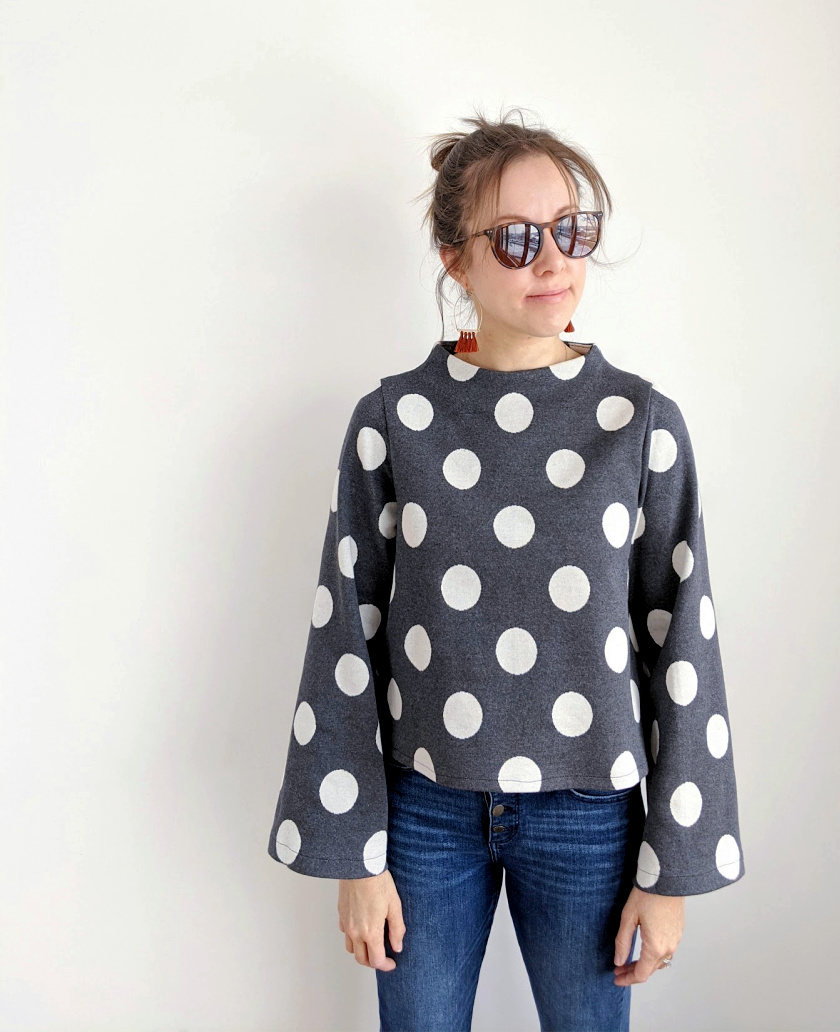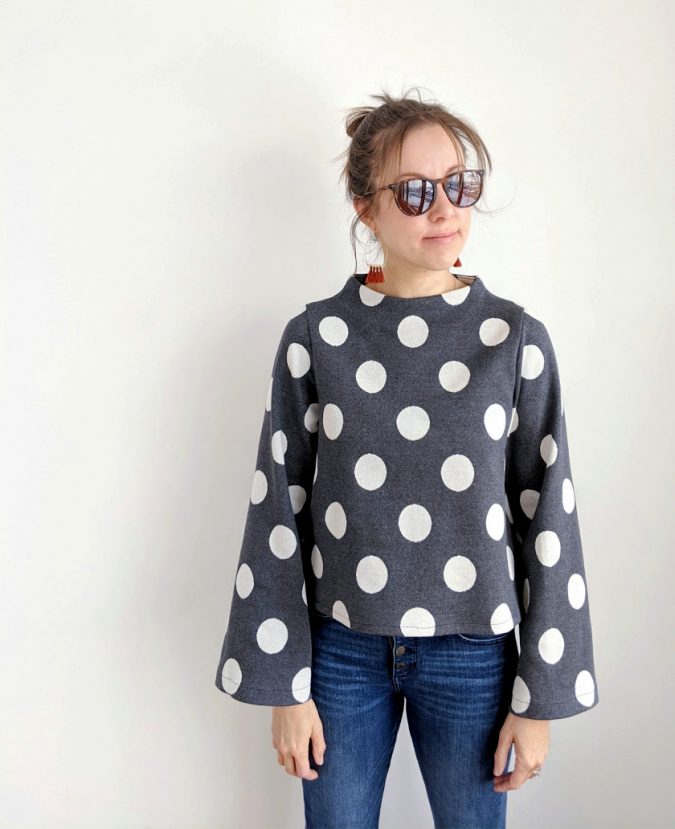 View A has a banded crew neck, and view B features a built-up bateau neckline! It is easy to sew, but adds so much drama and style to a simple silhouette.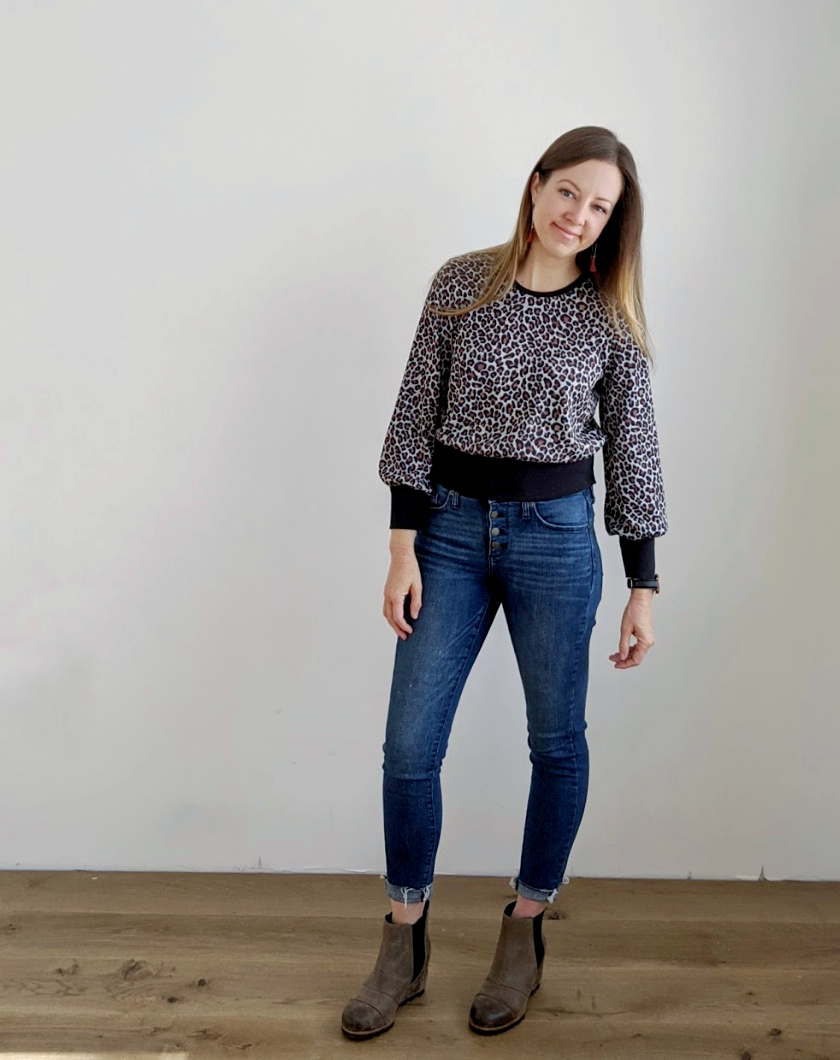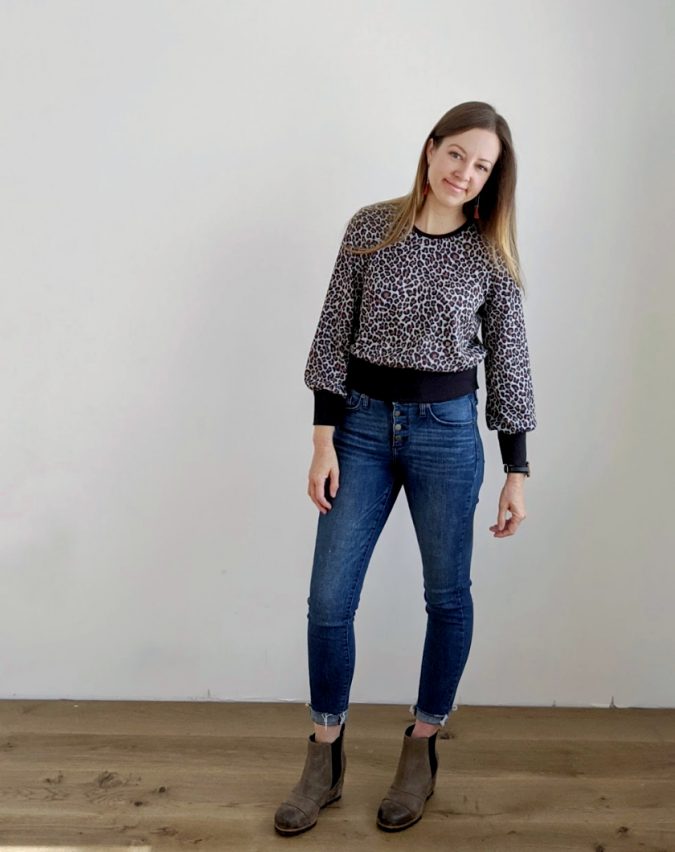 After choosing a neckline, there are three sleeves and hem styles to mix and match! Sleeves include a cuffed bishop sleeve, a full length elasticated bishop sleeve, and a wide bell sleeve. Or, shorten the bell sleeve for the perfect 3/4 length wide sleeve! There are so many options!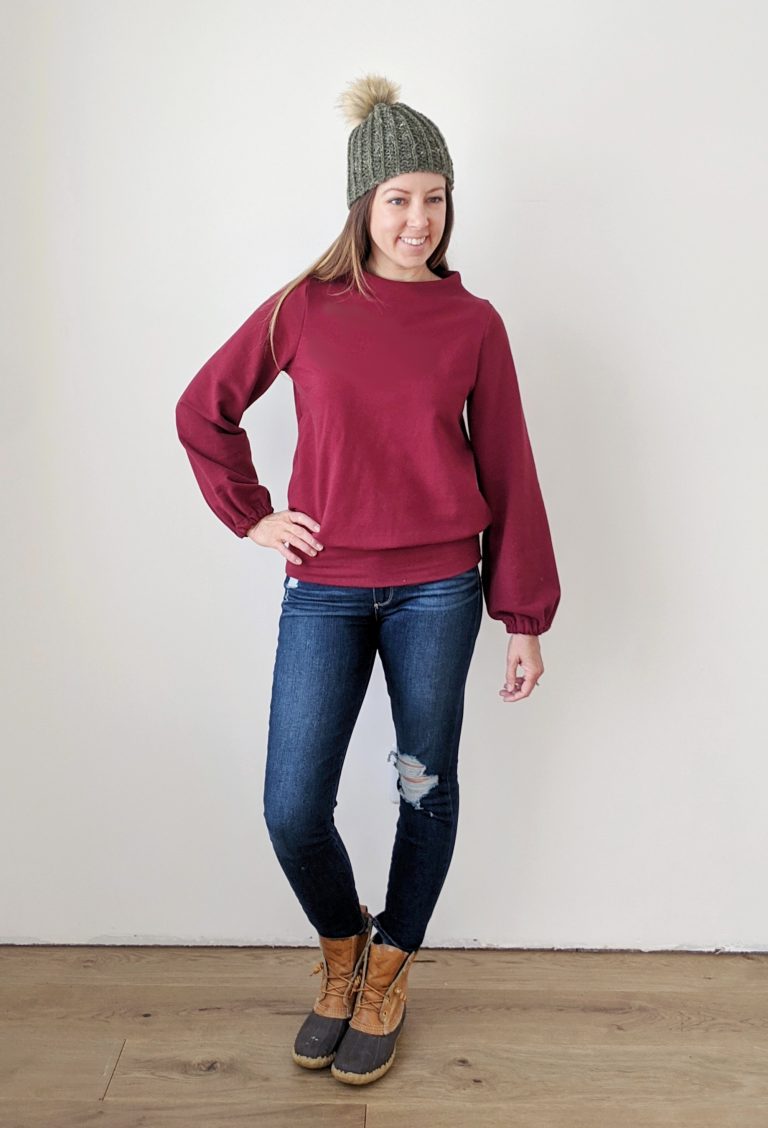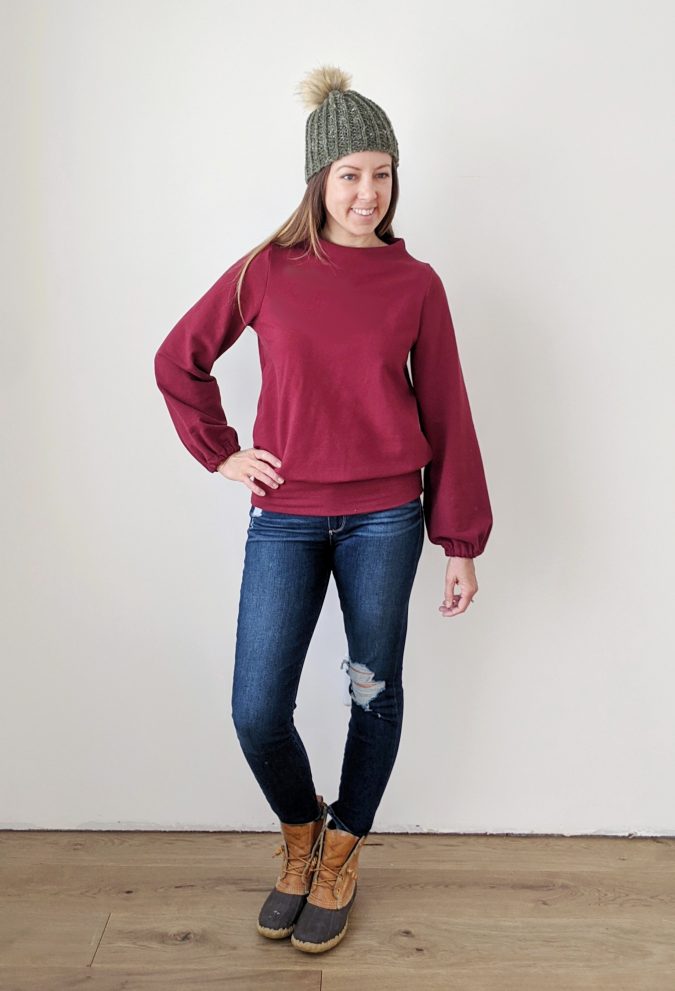 Hem options include a regular banded length, as pictured in the maroon sweater above, a cropped banded length, as featured in the green and leopard print sweaters, or a cropped hemmed length like the polka dot version. The banded hem adds a blouson effect to the body of the sweater to mirror the options on the sleeve.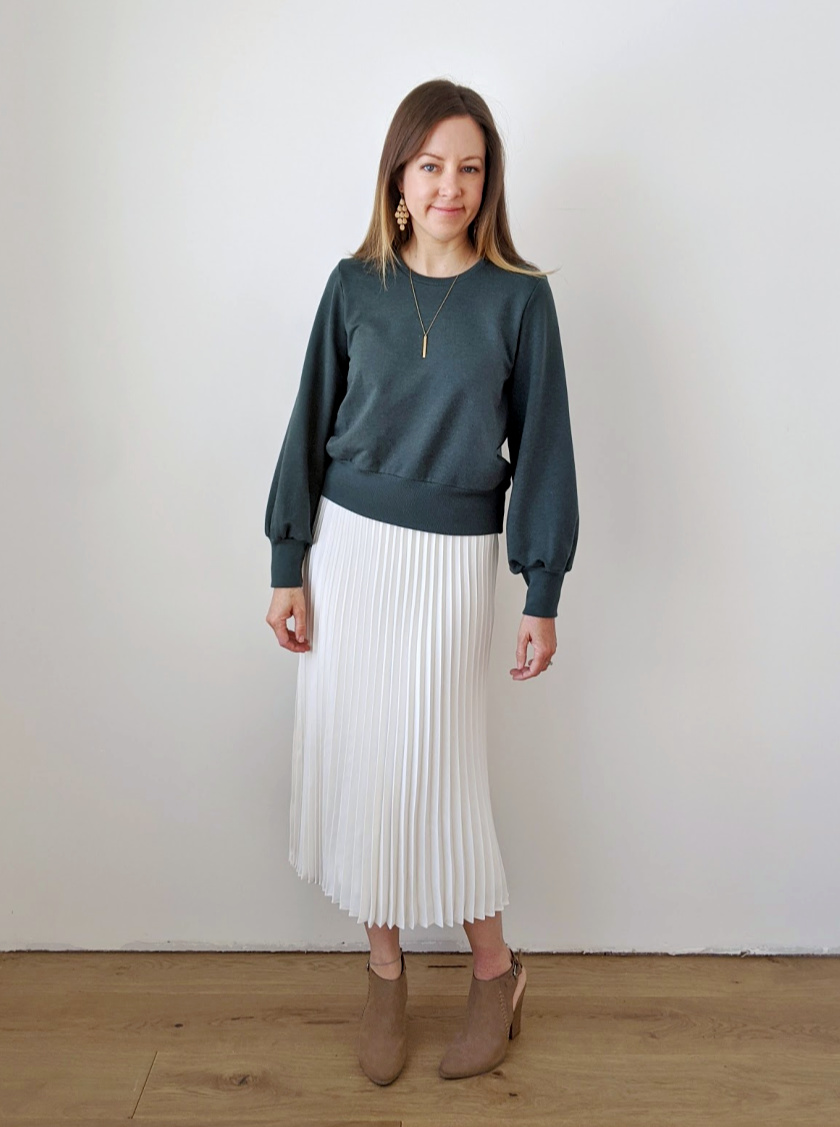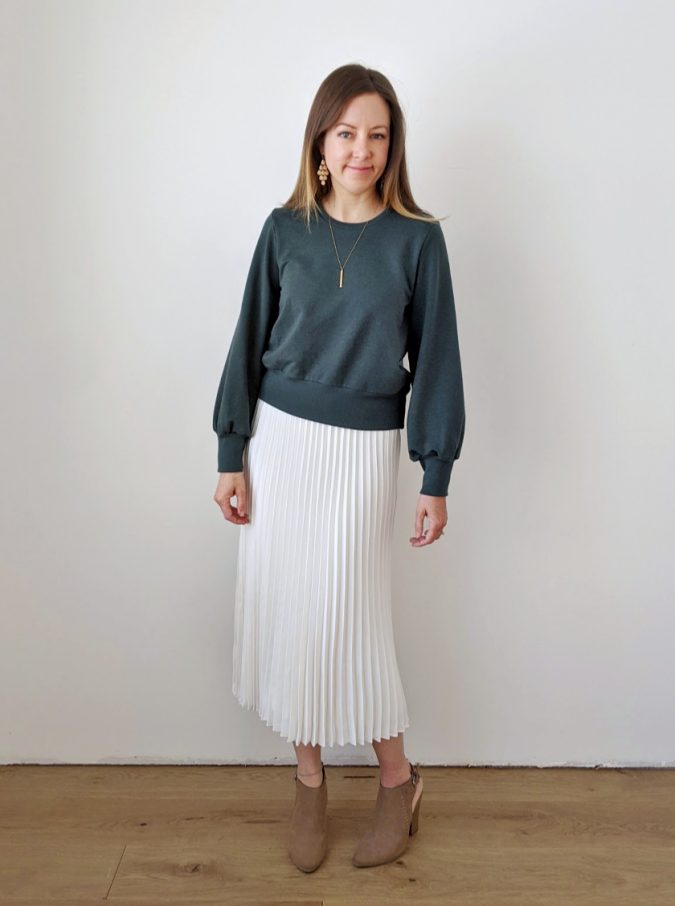 The Sheridan is easy to dress up with a skirt and heels, or you could even layer it over a dress or jumpsuit with the cropped hem.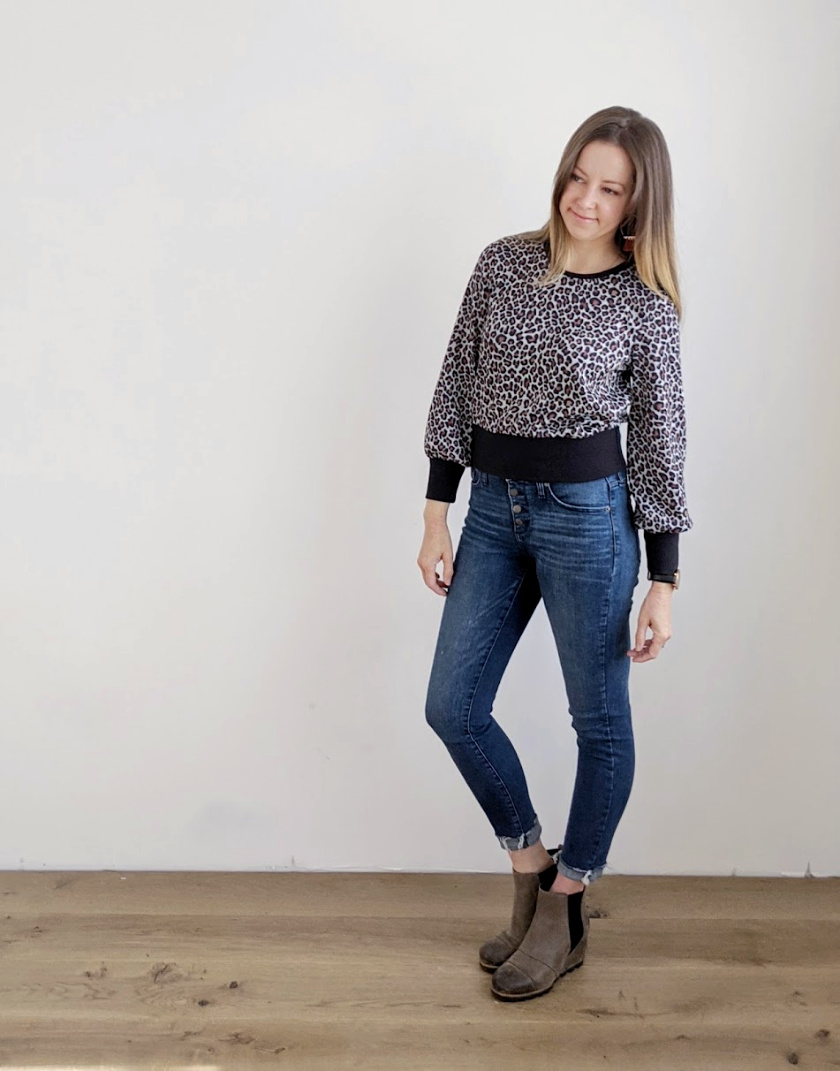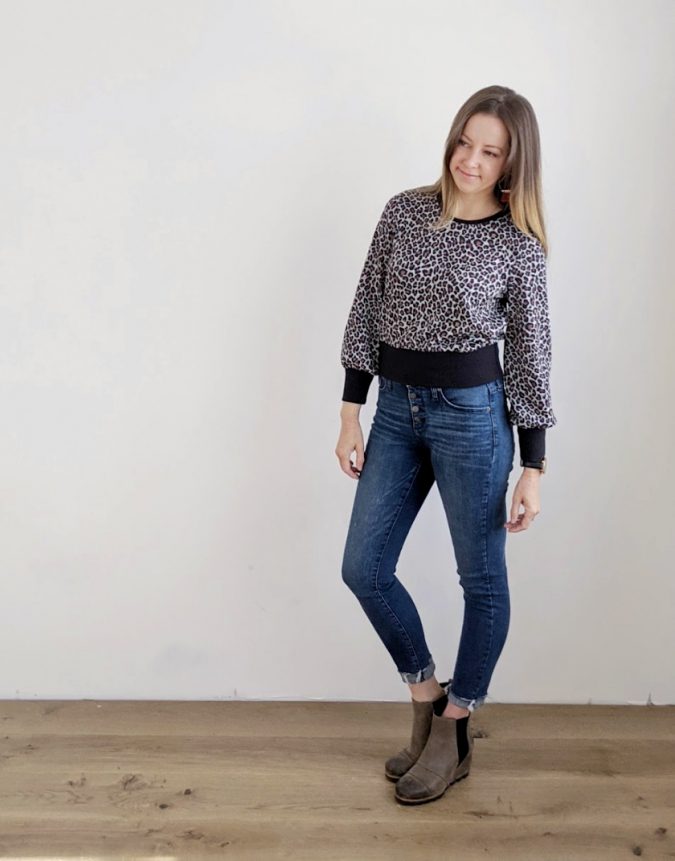 It also looks great in a trendy print with solid bands! Try a leopard, floral, or a fun abstract. The Sheridan is a great blank slate for showing off a pretty print.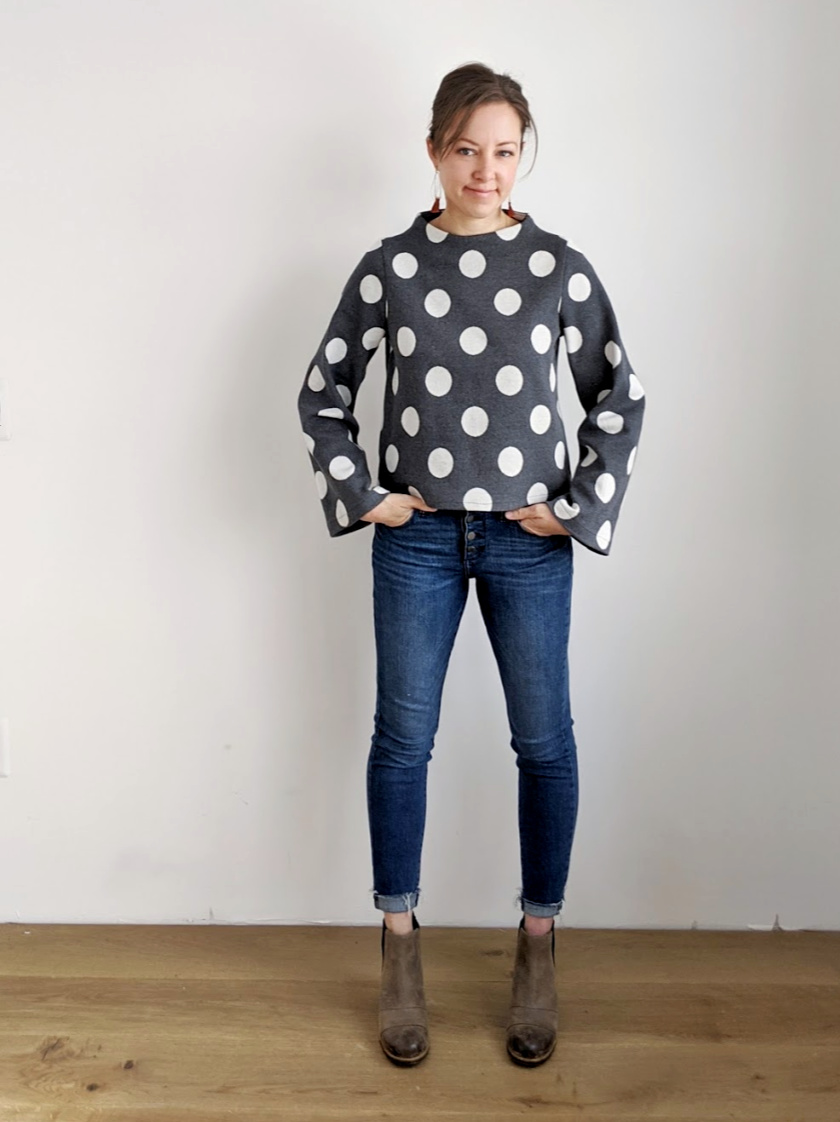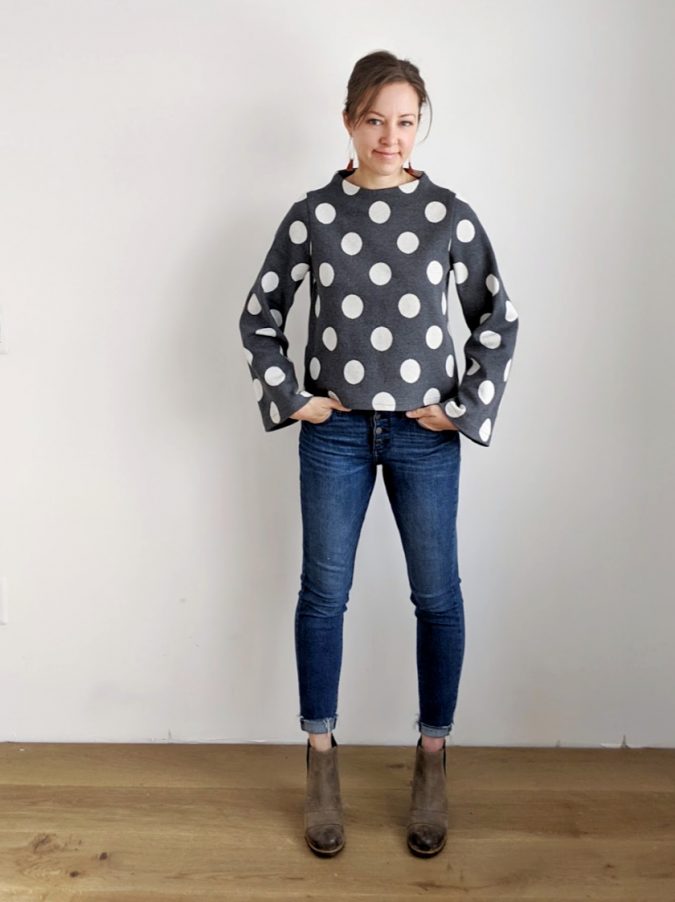 Sheridan also looks perfectly relaxed and cozy in a simple solid paired with some pretty cold weather accessories like a beanie, chunky scarf, or statement necklace.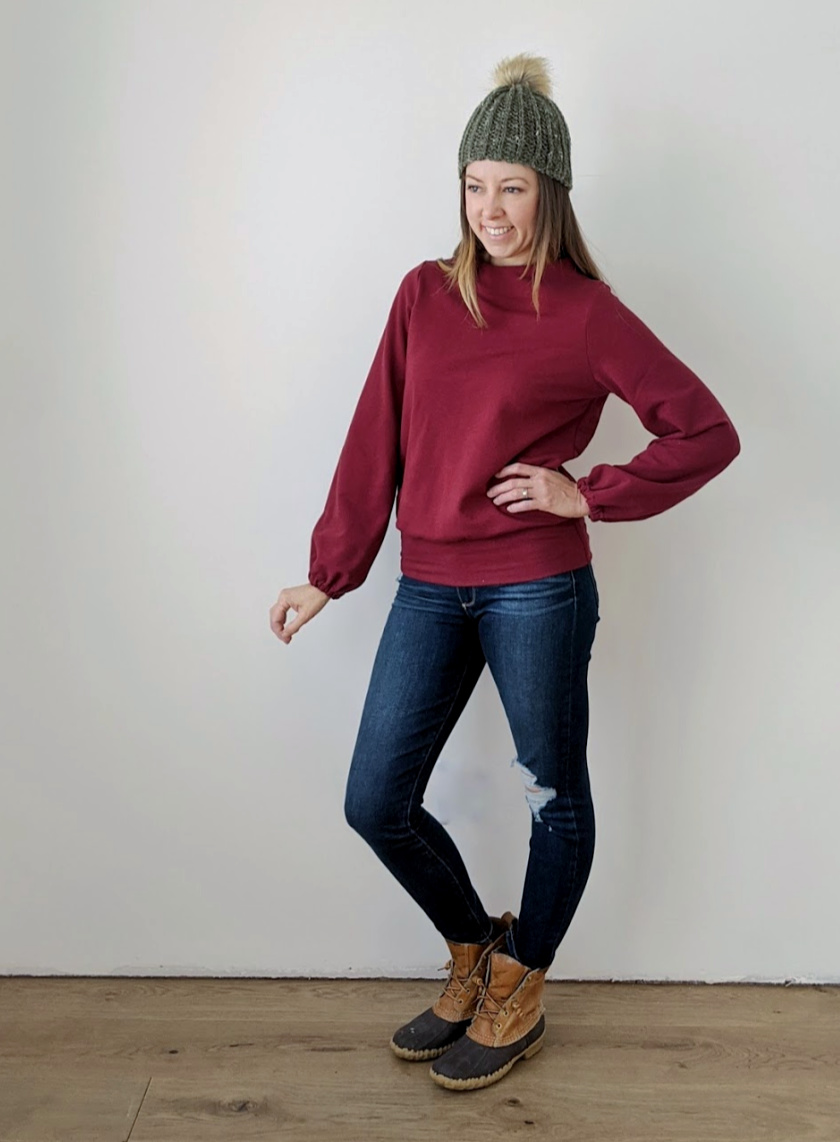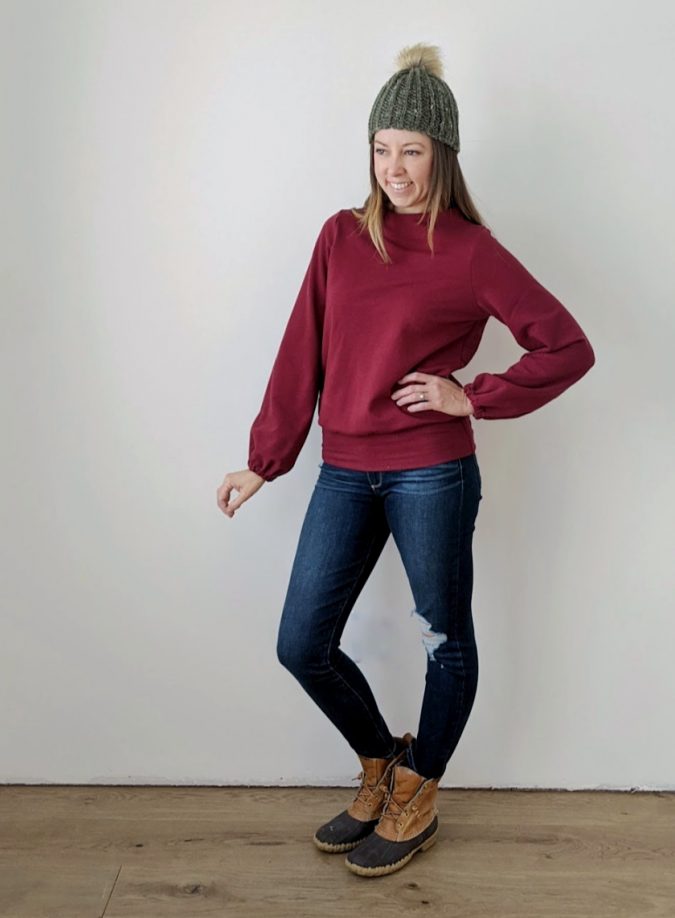 The Sheridan works great in almost all mid to heavier weight knits with at least 60% stretch. To give you an idea of how different fabrics look, I've made 4 samples in different popular substrates. Sources are linked at the bottom of this post.
The maroon sweater is a cotton/spandex French terry with an 11-12 oz weight. The leopard print is a poly/rayon/spandex brushed hacci sweater knit at 7 oz. The polka dots are a cotton/pu double faced sweater knit at around 9 oz. The green is a rayon/cotton/spandex French terry with matching rib knit at about 8 oz.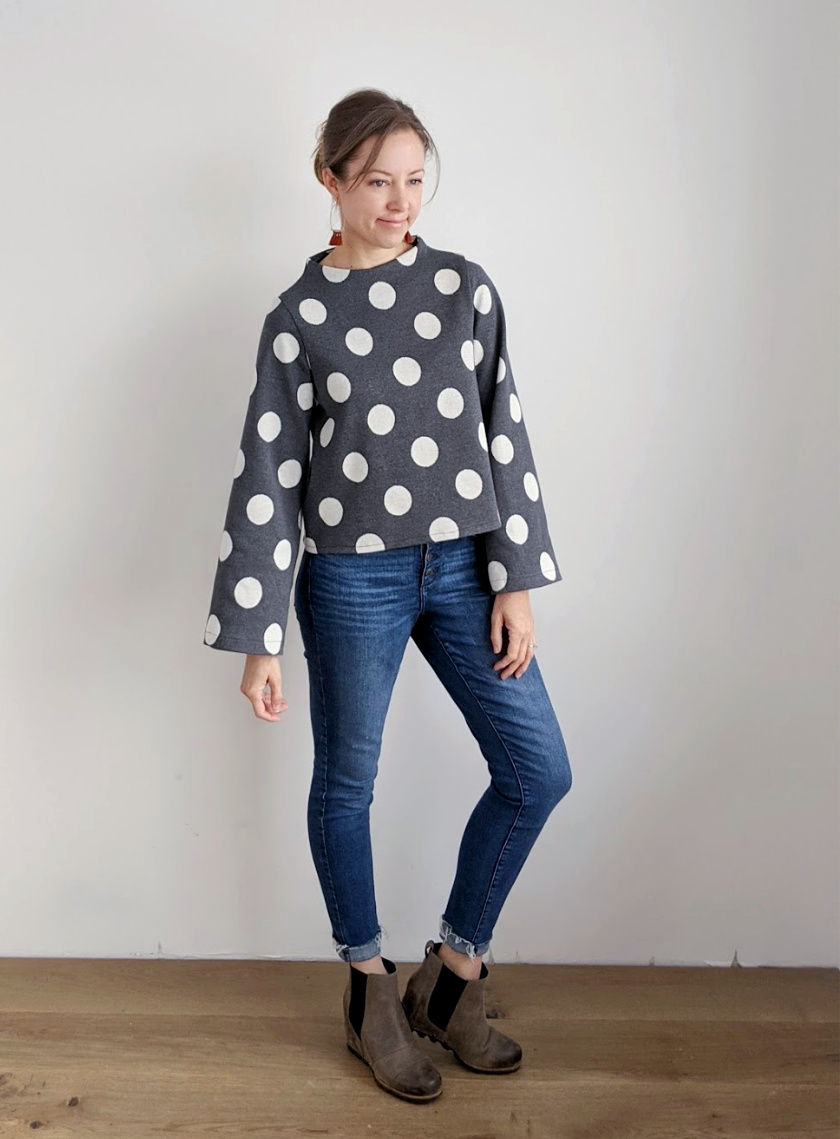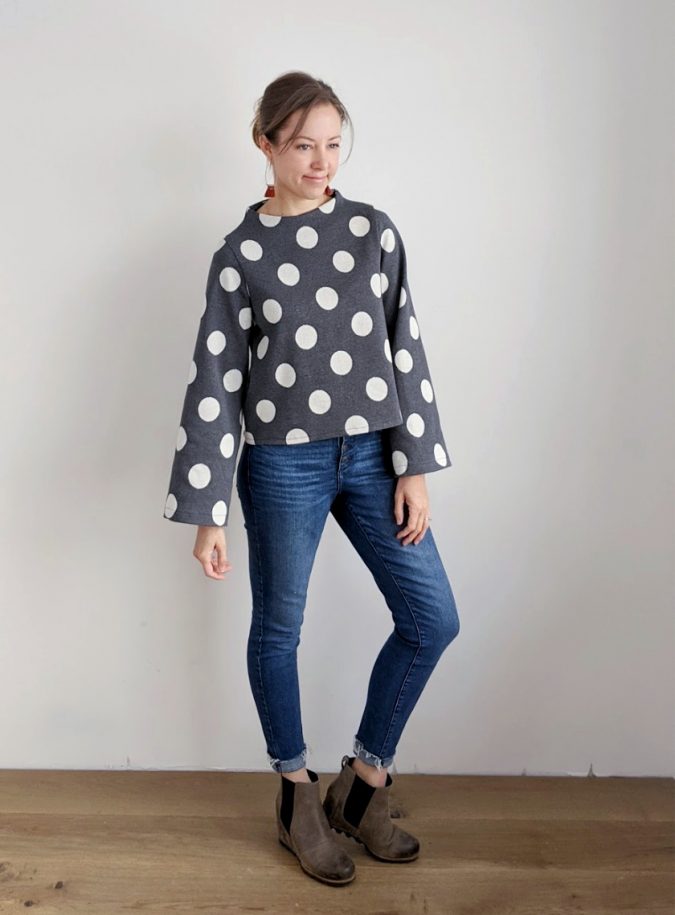 Because of the drapey nature provided by blends that include rayon (Tencel is the trademarked brand name), these fabrics are best suited for the crew neck. The bateau neckline from view B requires a bit more hand, usually provided by cotton blends.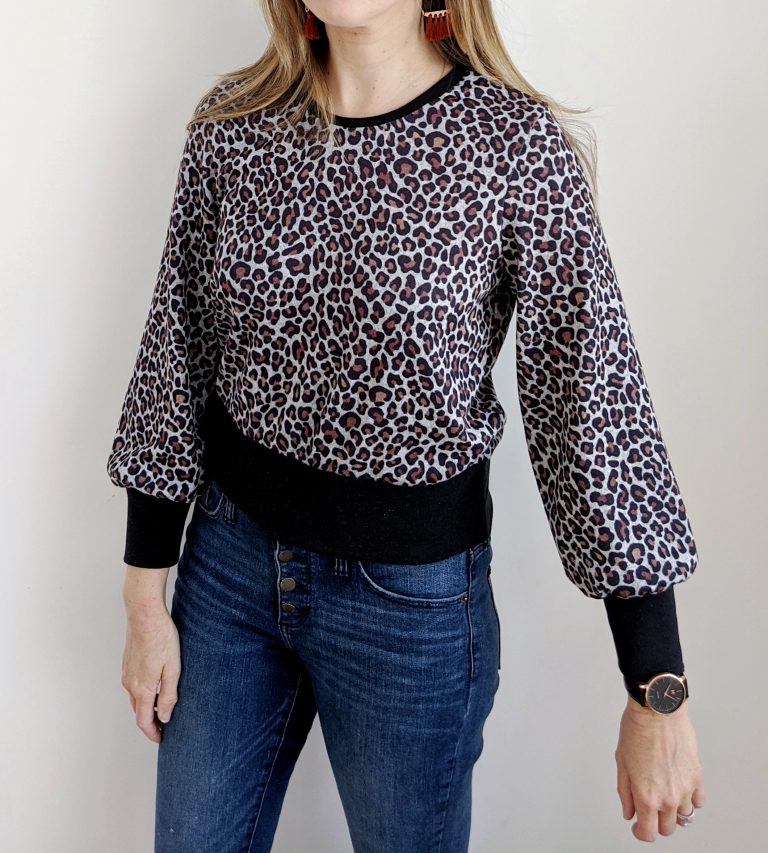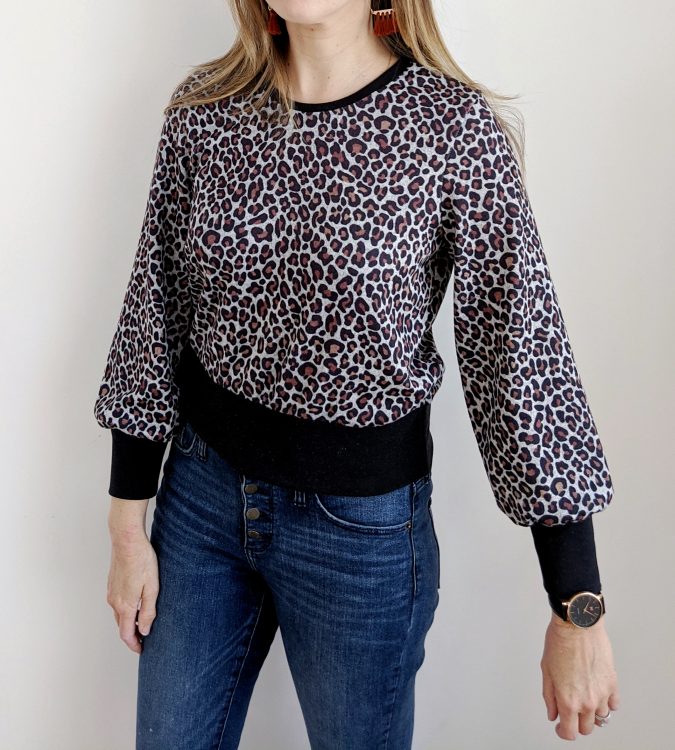 The Sheridan is 20% off along with the entire shop through Dec 2, no coupon necessary! Which view will you make first?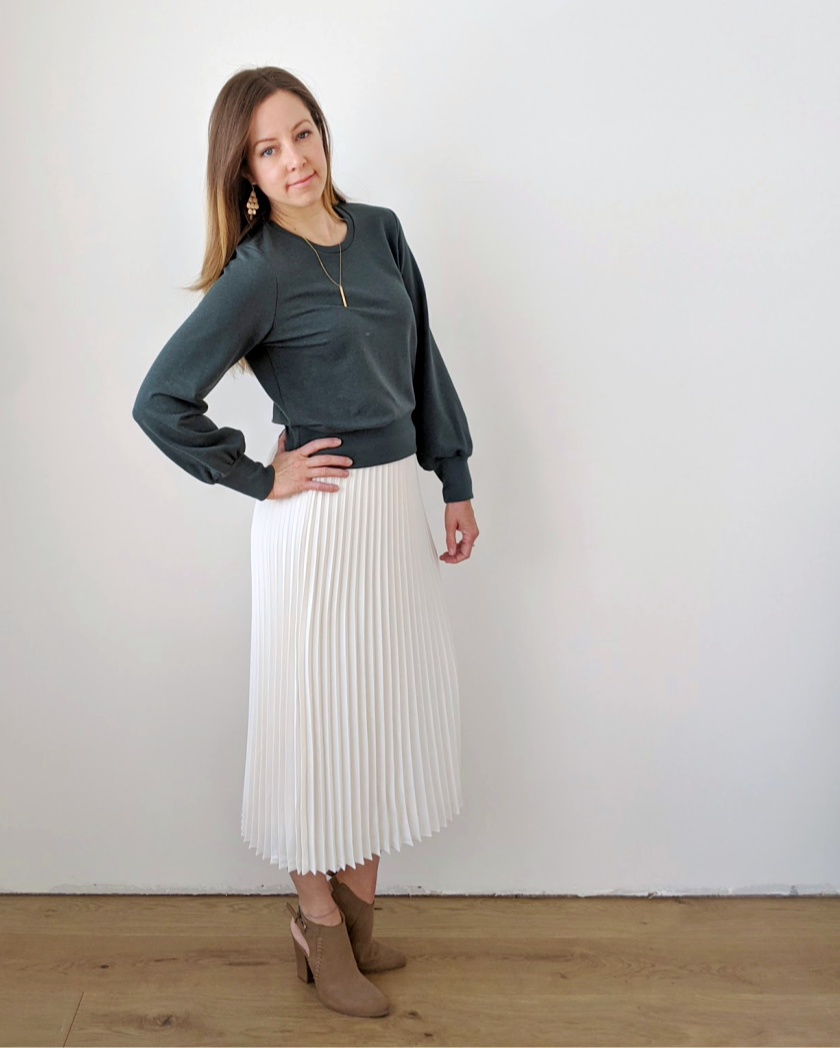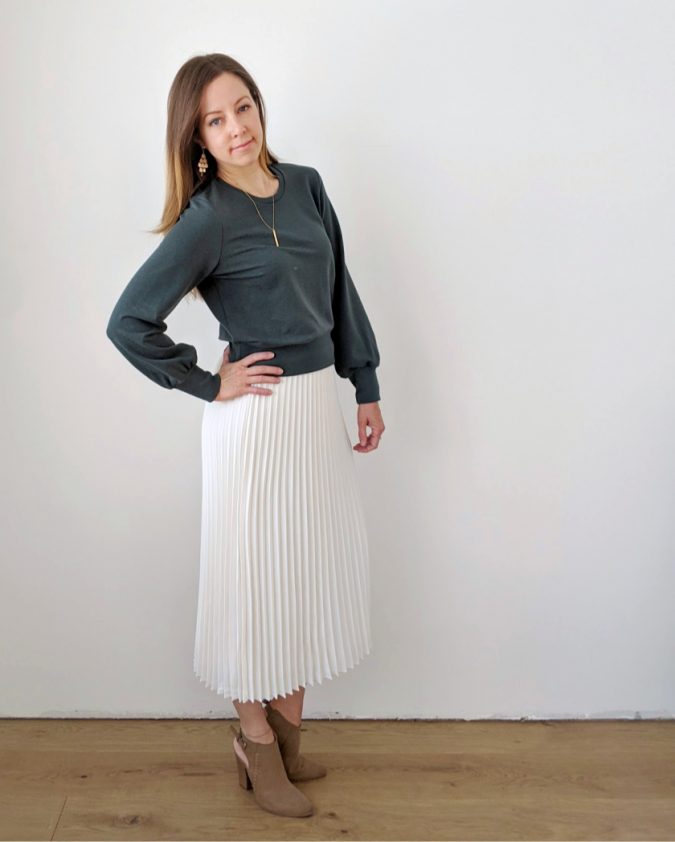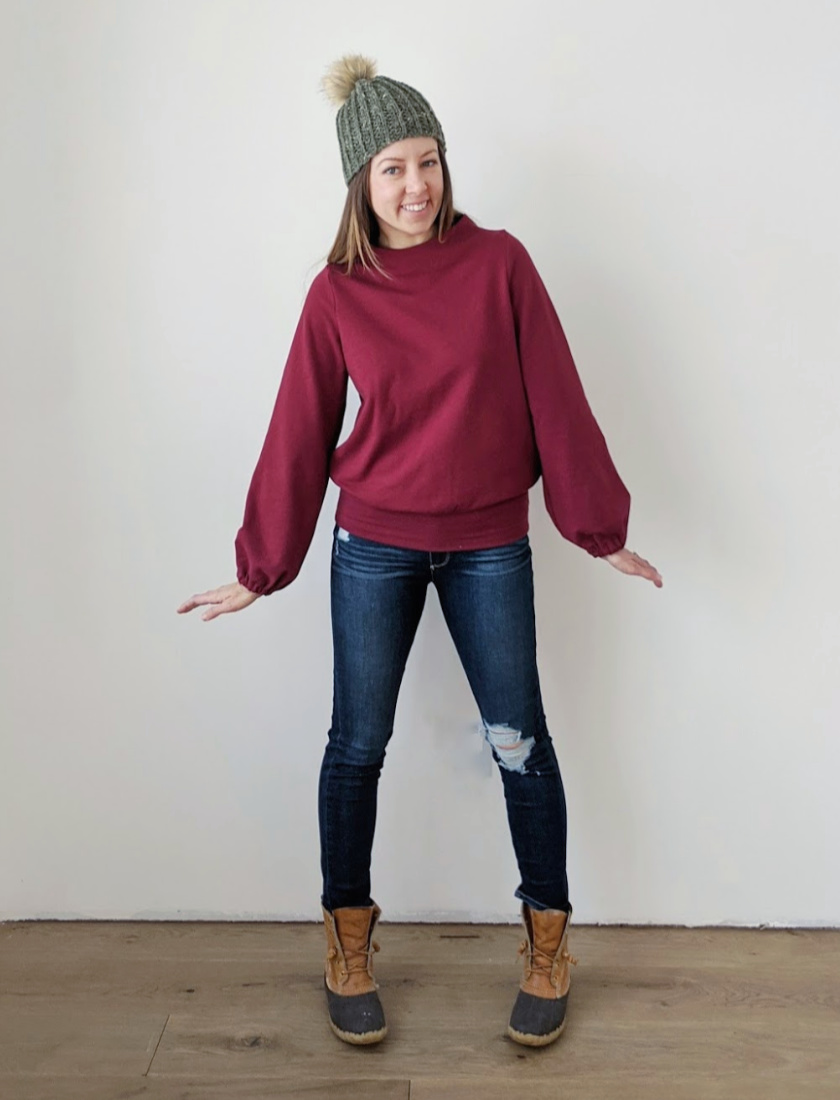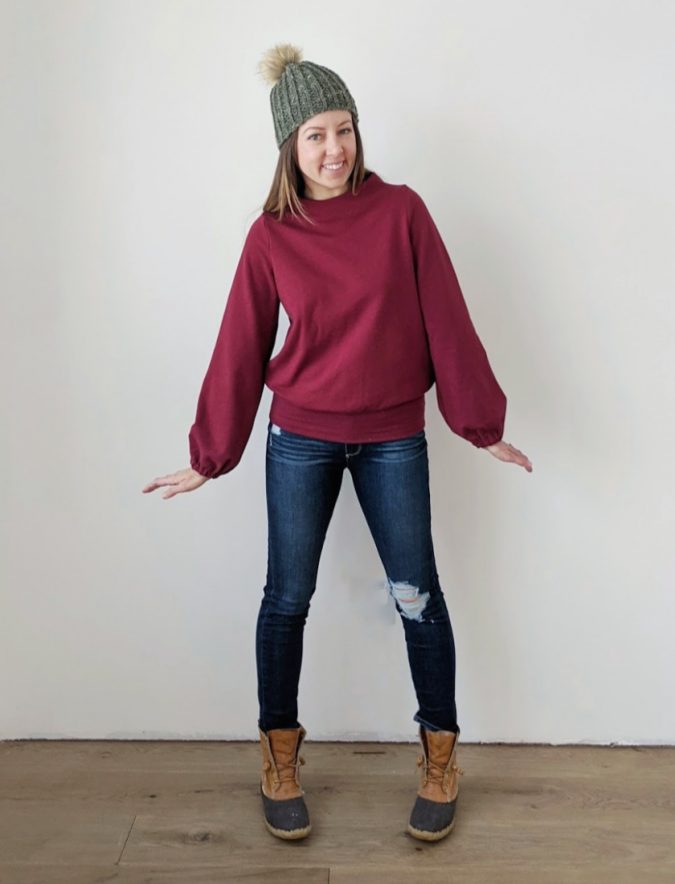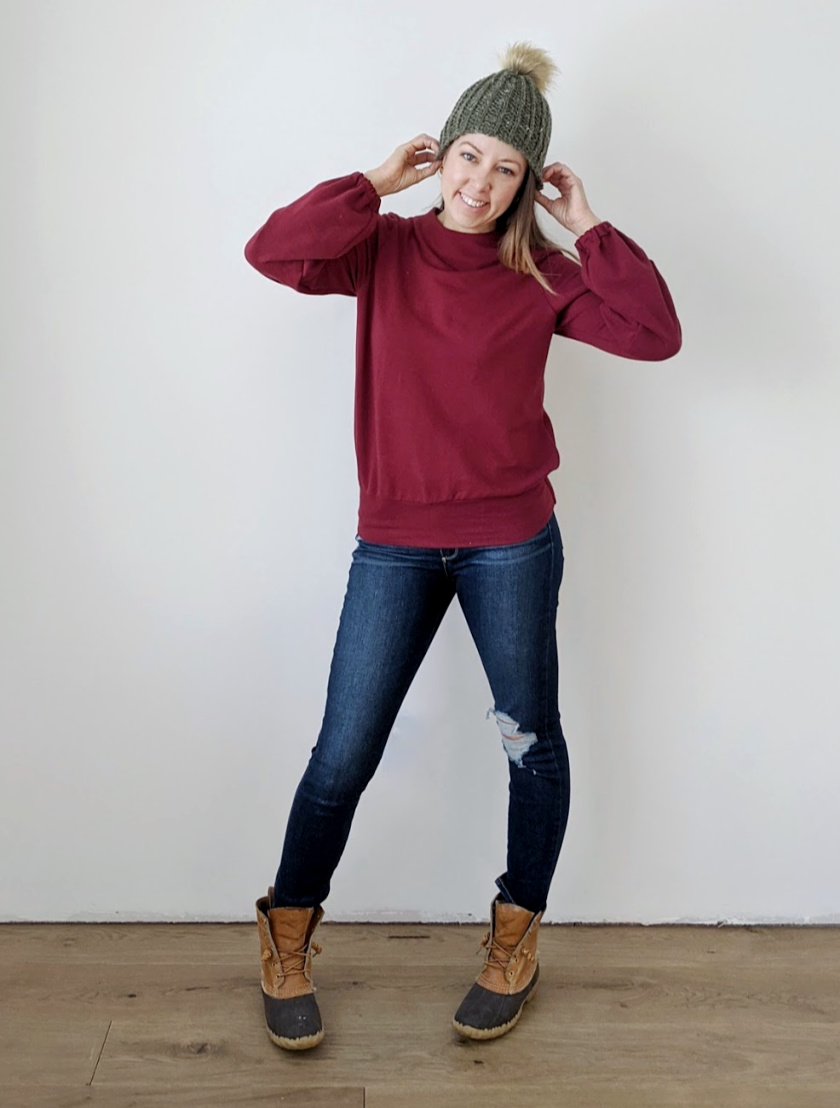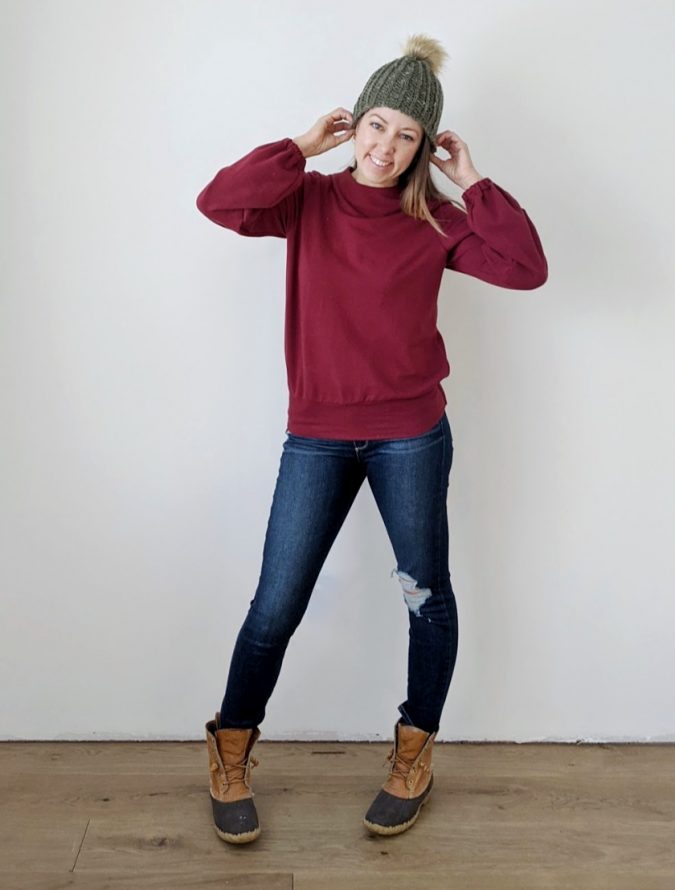 Sources
Maroon and leopard print knits: Raspberry Creek Fabrics
Polka dot double knit: La Mercerie
Green french terry with matching ribbing: Blackbird Fabrics
Watch: Mvmt (15% off with code HeyJuneHandmade15)
Booties: old; similar
Jeans: Paige
Skirt: Target
Earrings: Lulus
Duck boots: LL Bean
Necklace: Made by Mary
Beanie: Rowan Hat pattern