Introducing the Key Largo Top!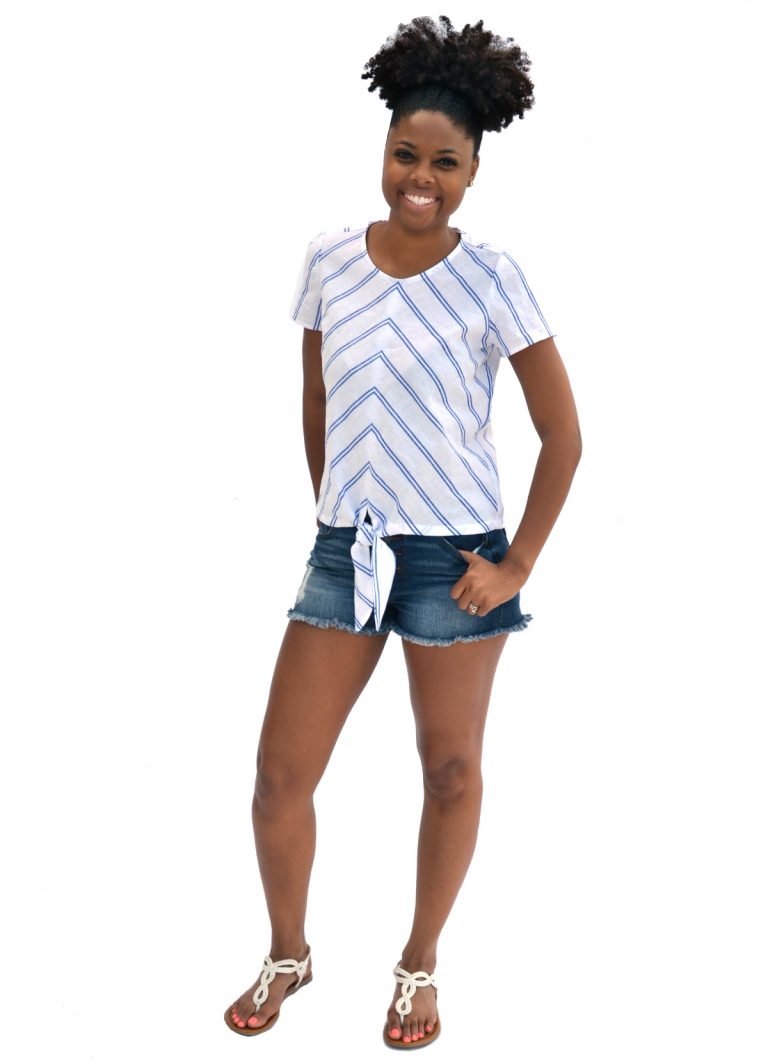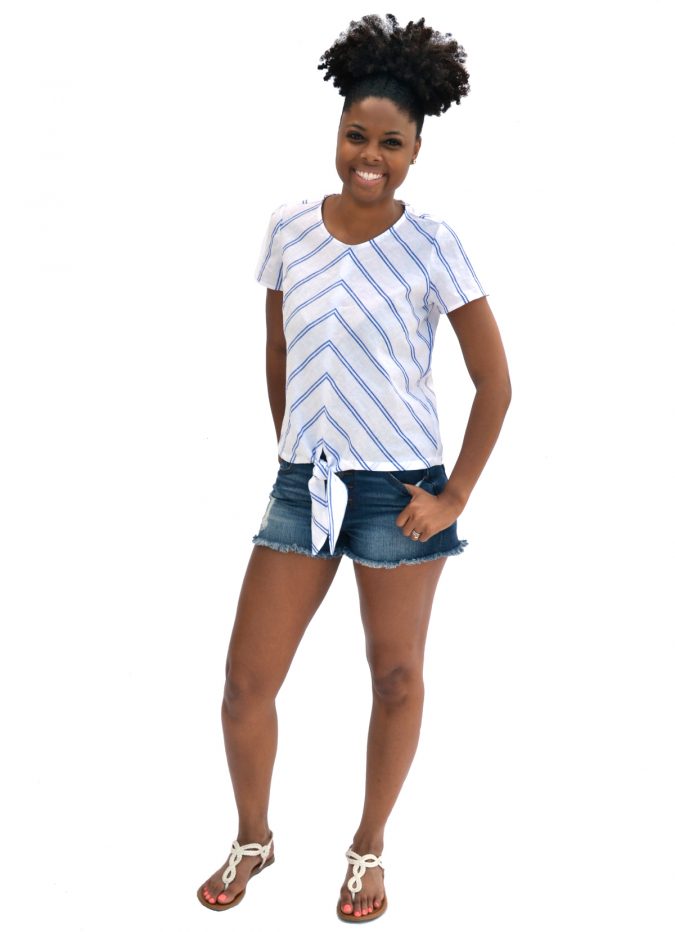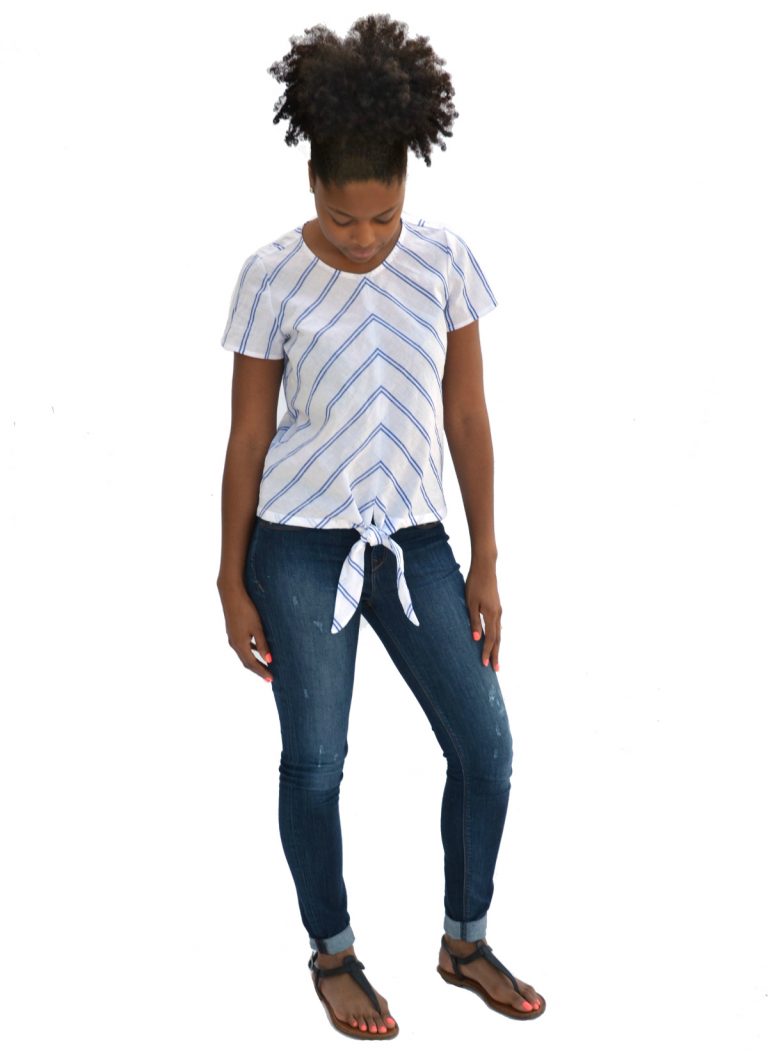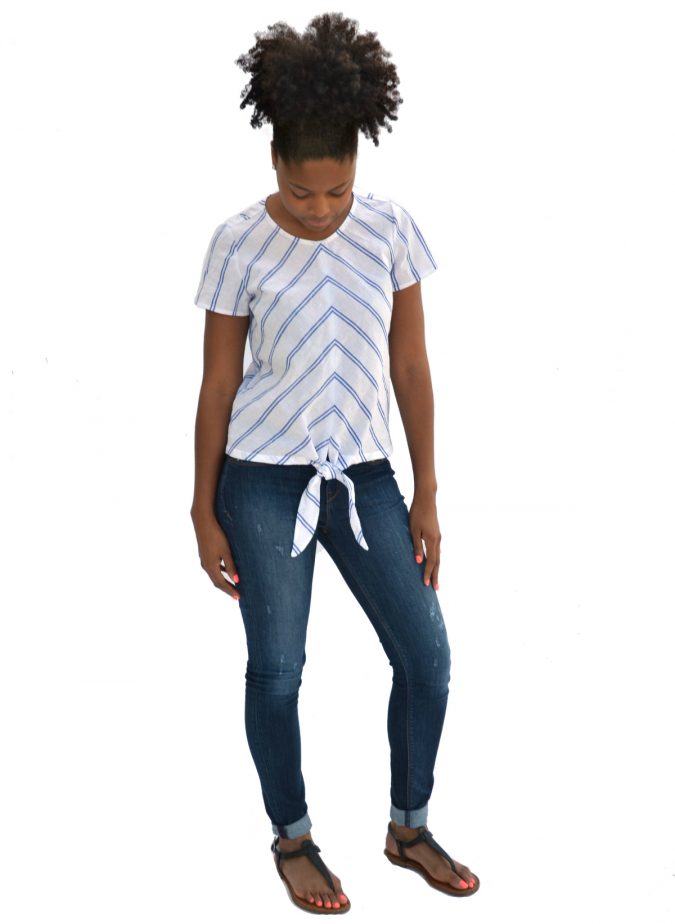 The Key Largo is a casual woven tee in two views.  View A features this trendy tie front hem and bias cut front pieces.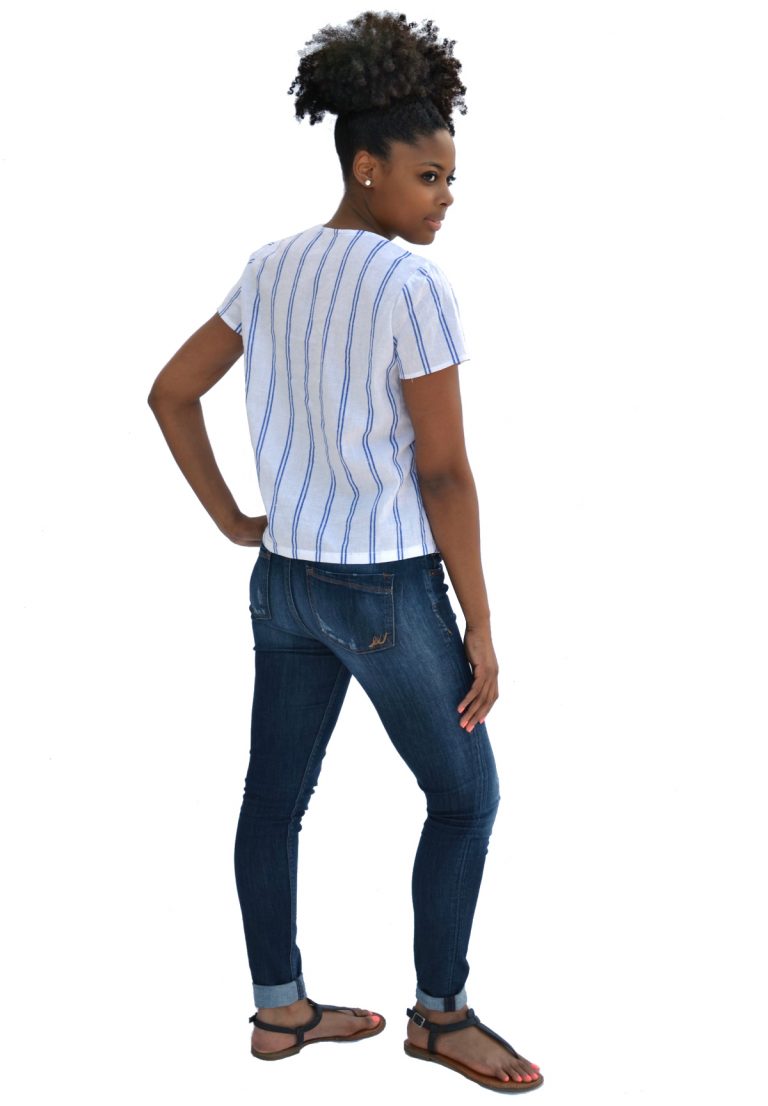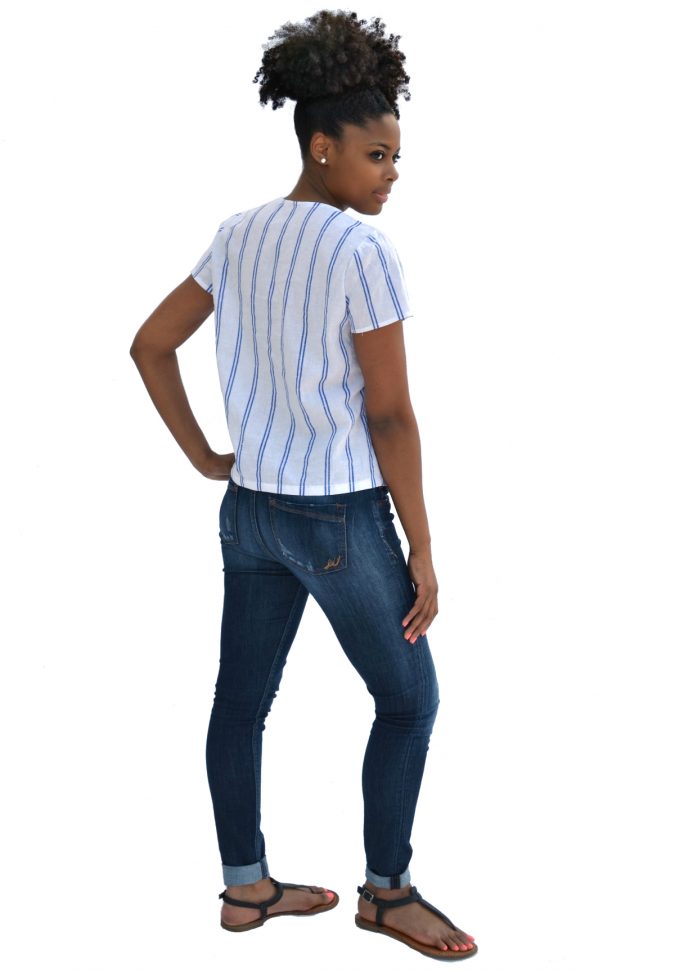 The bias cut front is a great place to play with stripe and plaid directionality.  You can make a chevron pattern pointing either up or down, or use plaid to make a diamond or an "x" shape.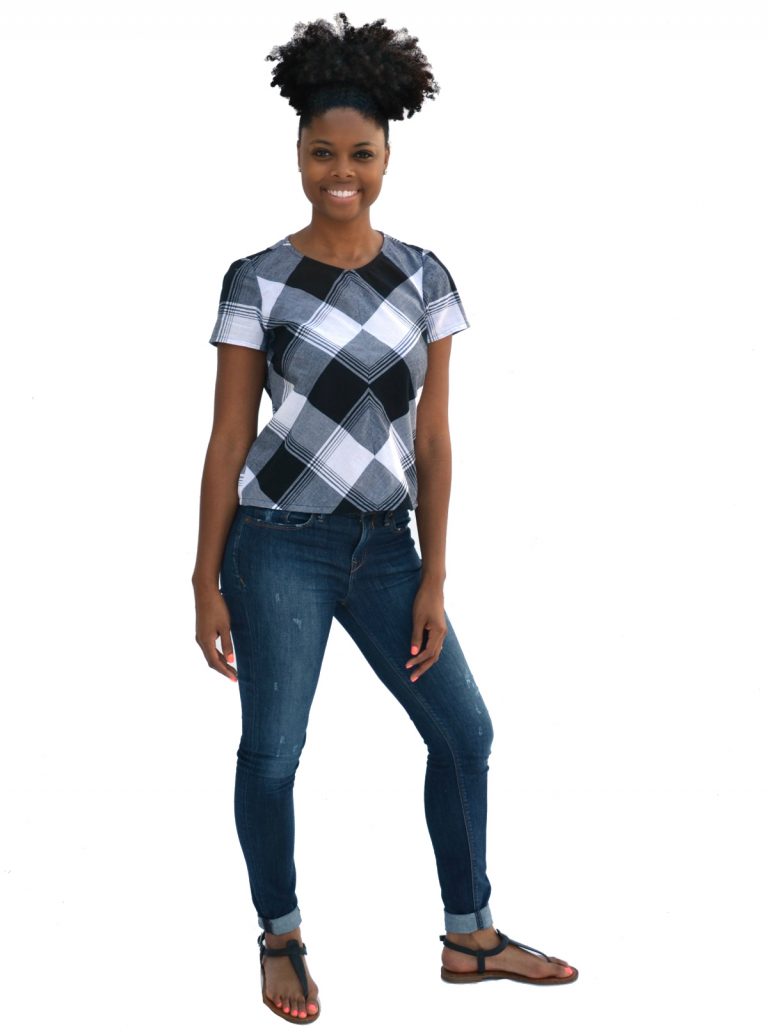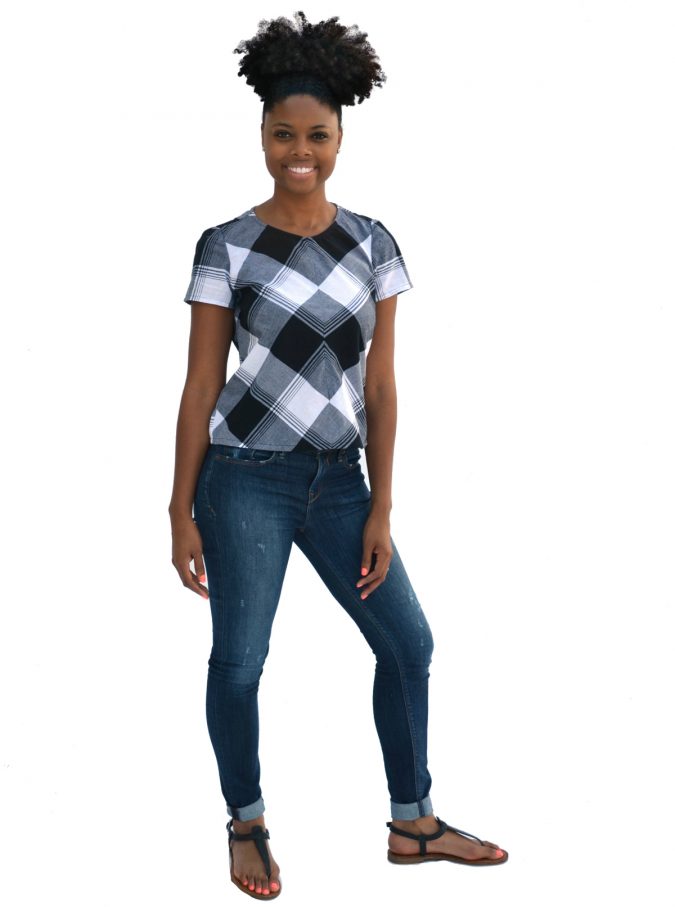 View B has a straight hem and also features the bias cut front pieces.  It's a fun twist on a simple woven tee!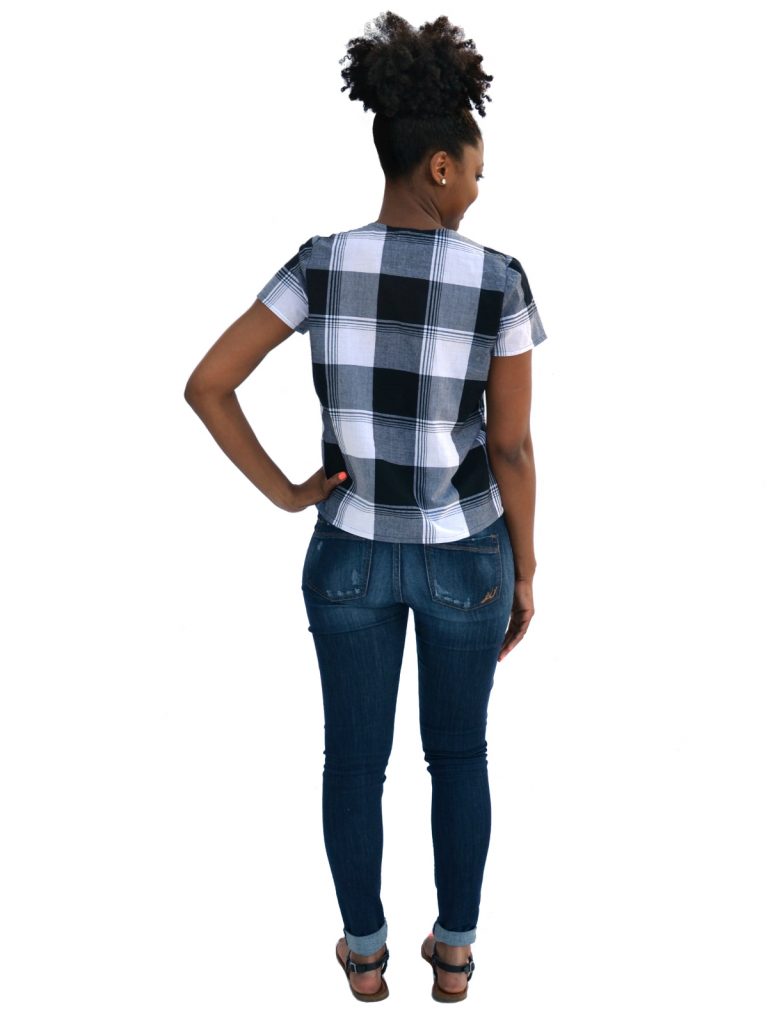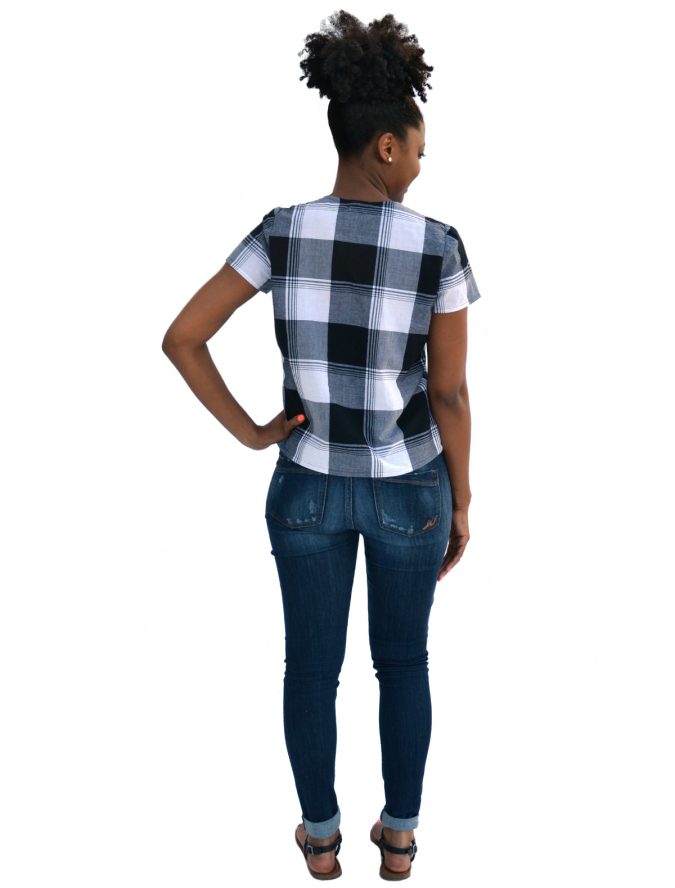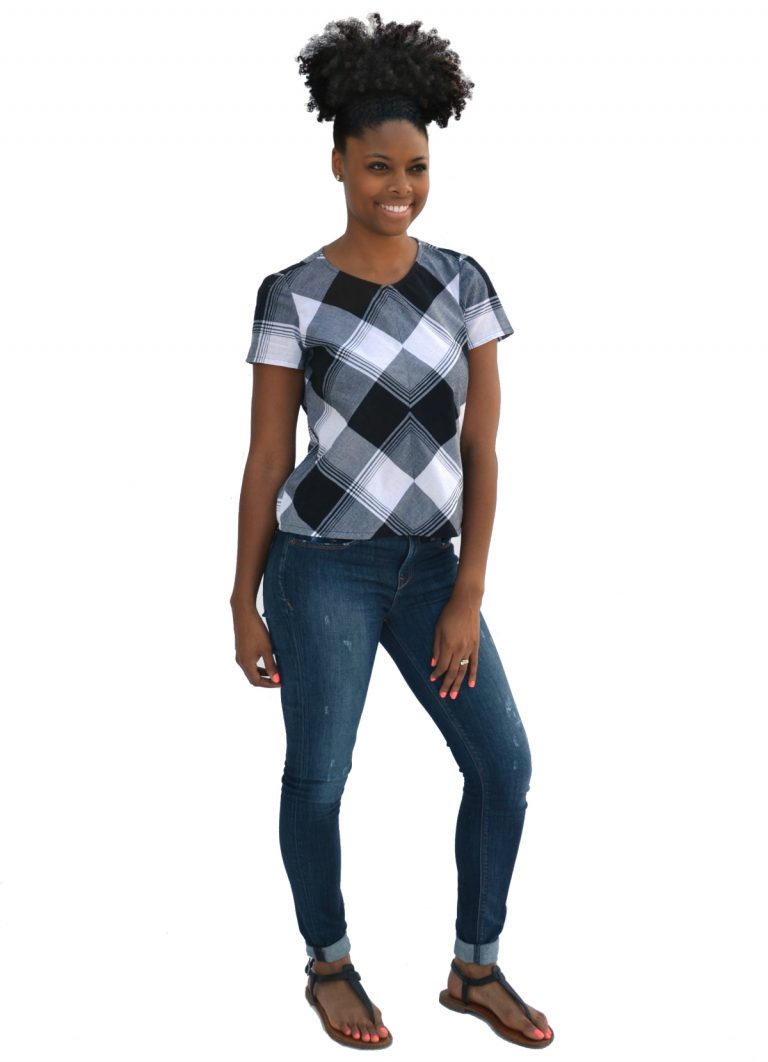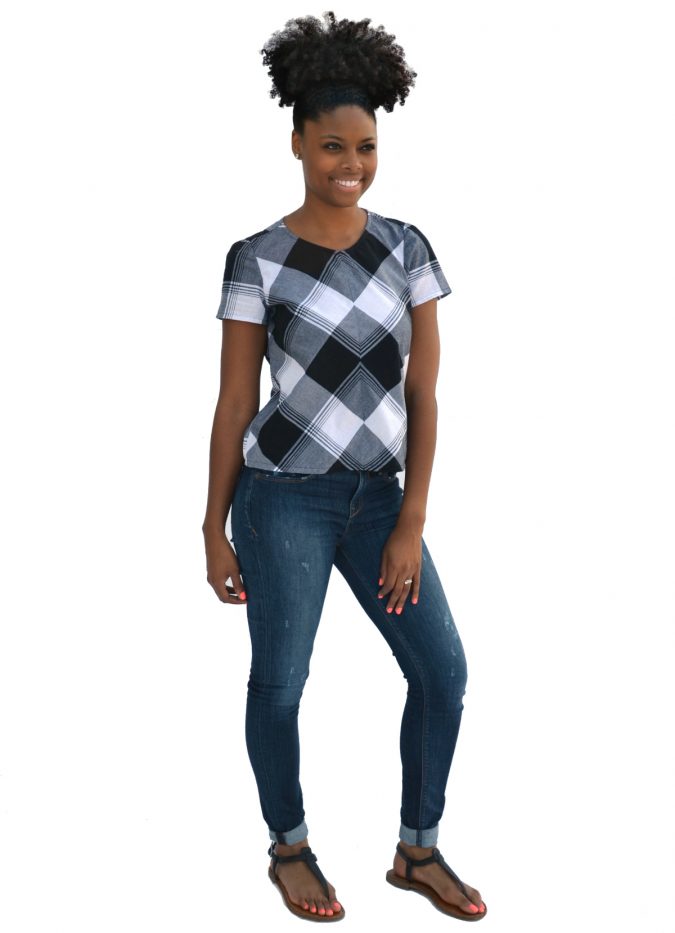 Both views feature cute short sleeves, making this top perfect for dressing up or down.  These Key Largo Tops feature a hidden bias-bound neckline, but the pattern also includes directions to sew an exposed bias-bound neckline to create a fun accent.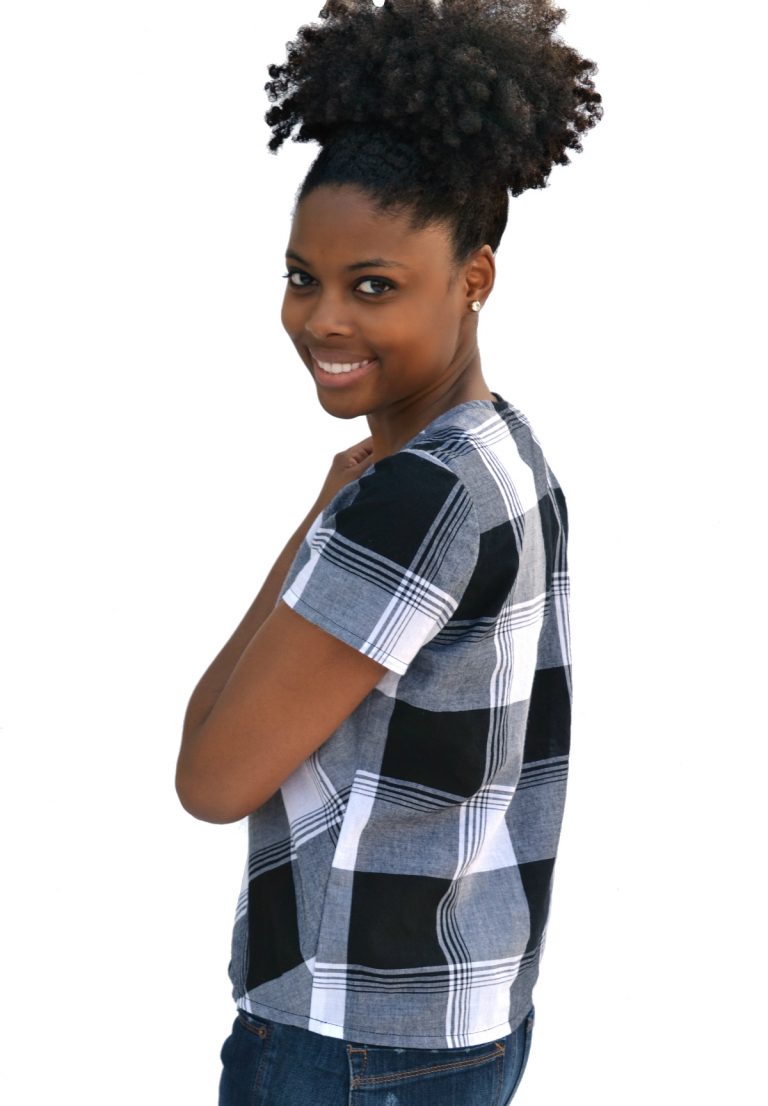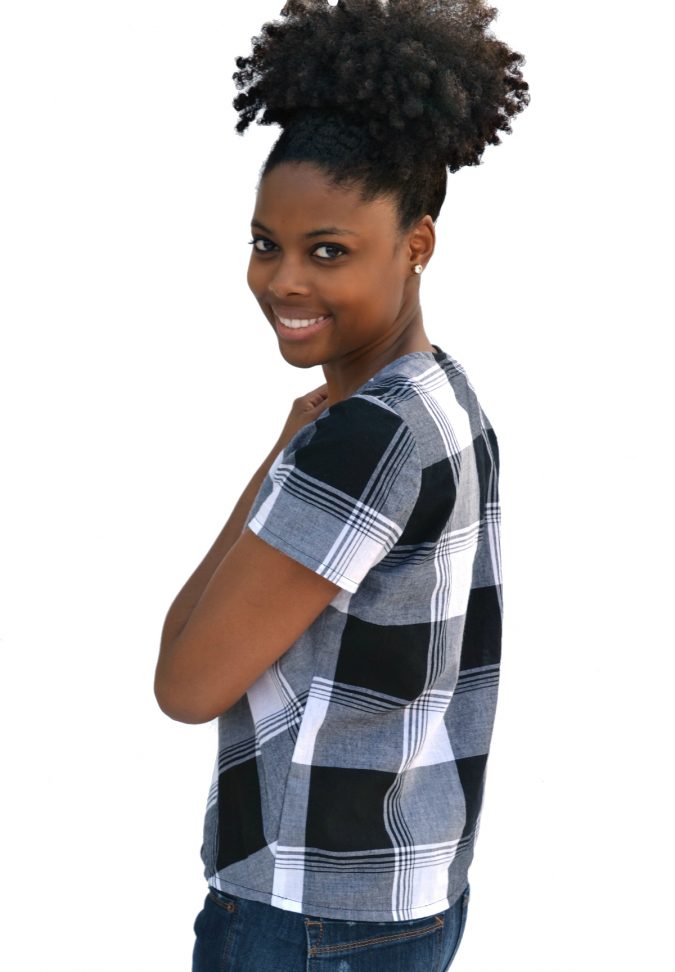 The above tops were made with lightweight, airy woven shirting fabrics, but the Key Largo works equally well in soft flowy fabrics like silk blends and rayon.  The windowpane fabric below (from Indiesew) is a drapey rayon crepe and would dress up nicely with a pencil skirt and heels!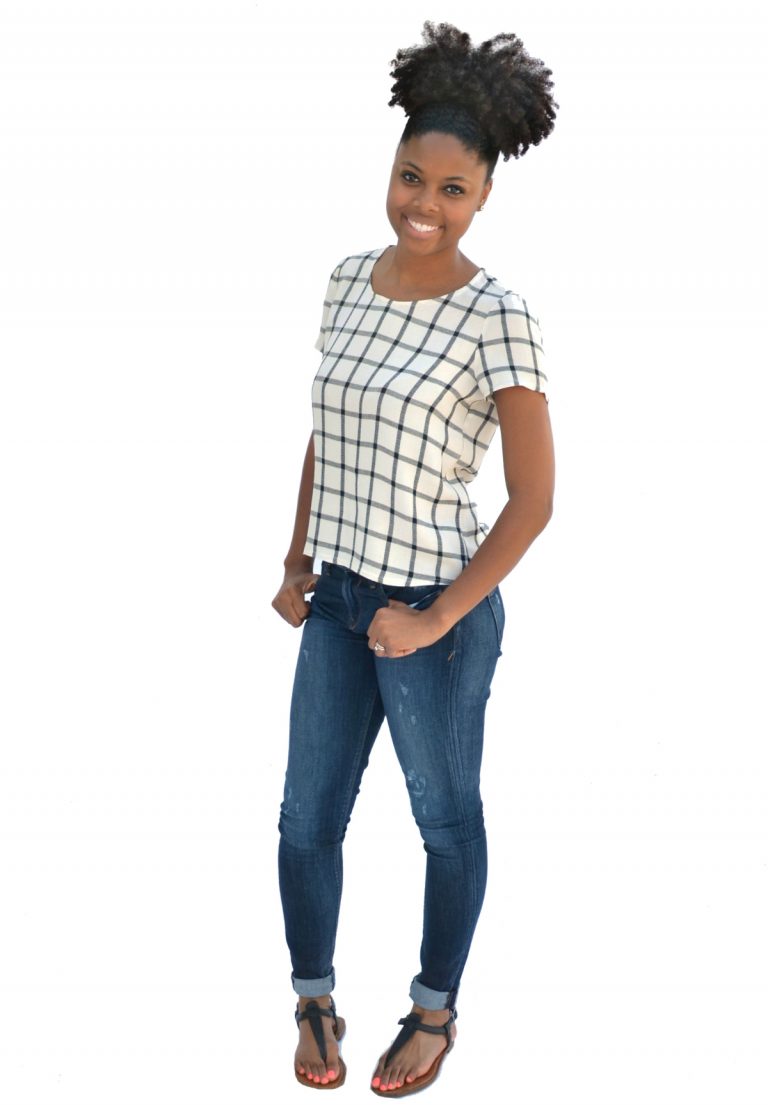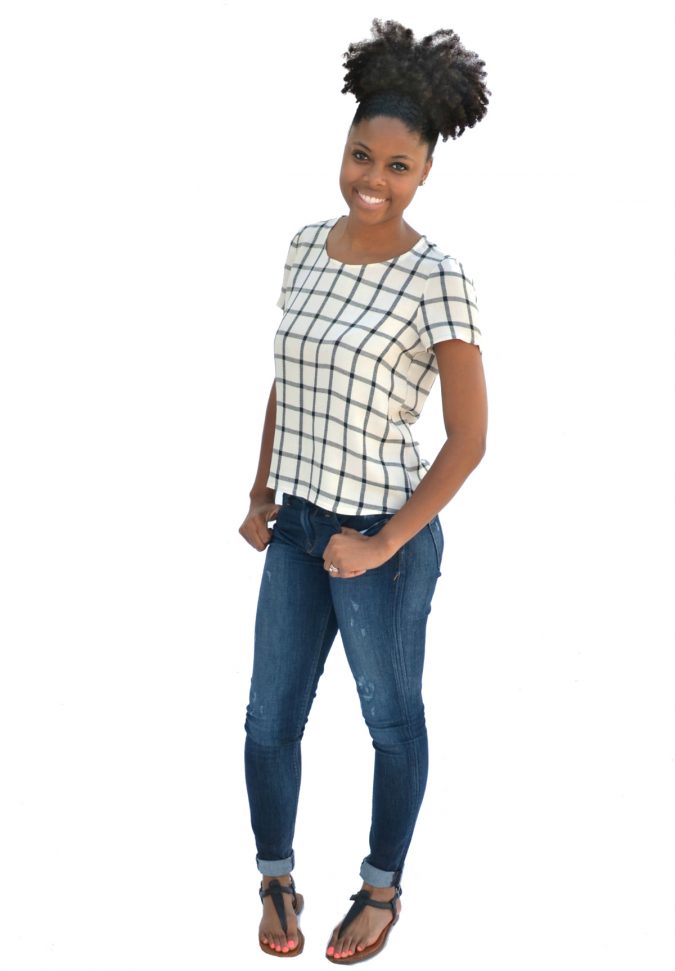 The Key Largo is meant to have a cropped look, with the hem just covering your waistband in the front, but the pattern includes directions for shortening and lengthening if desired.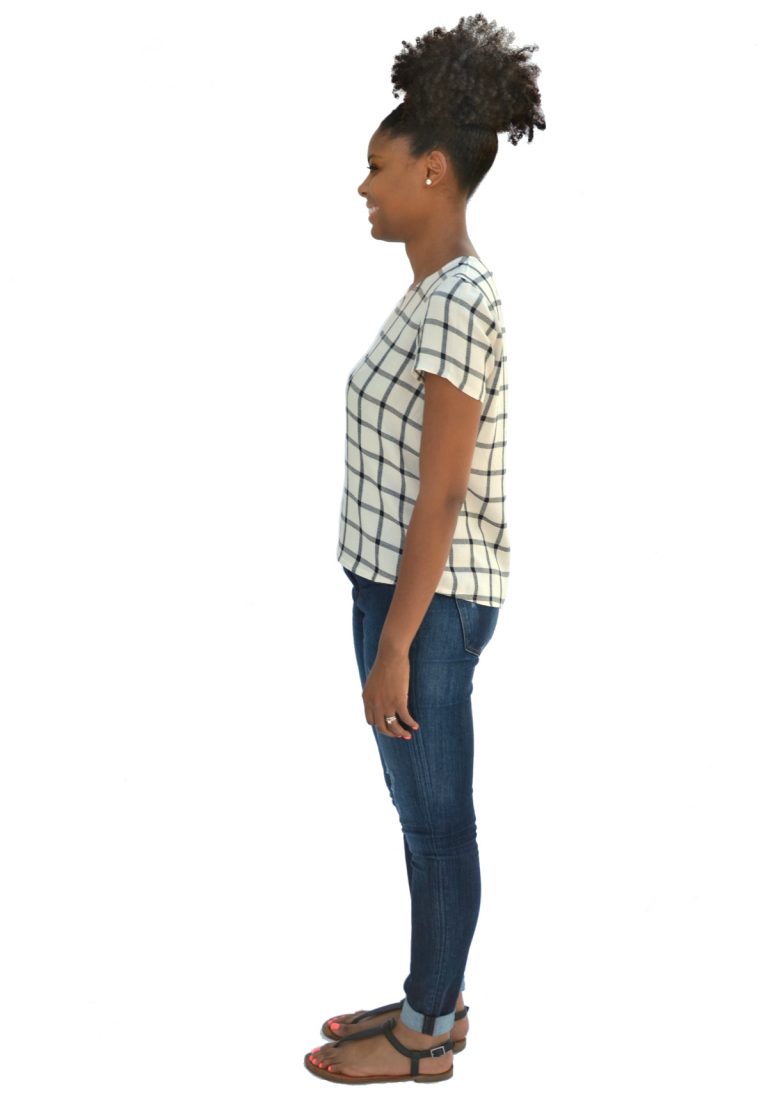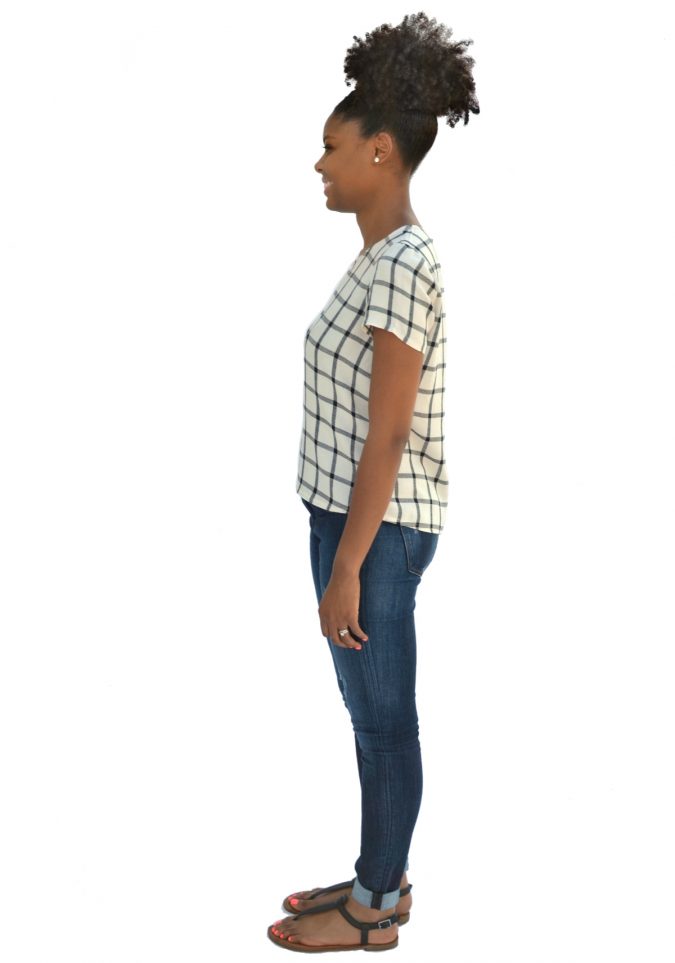 The pattern also includes directions to cut the front pieces on the straight grain and to eliminate the center front seam, leaving you with a perfect and simple woven tee that'll work for almost any woven fabric!  This is a great way to feature special fabric or unique prints.  Or, make up a few in solid colors and dress them up with statement jewelry and accessories!  The Key Largo will be one of the most versatile patterns in your stash.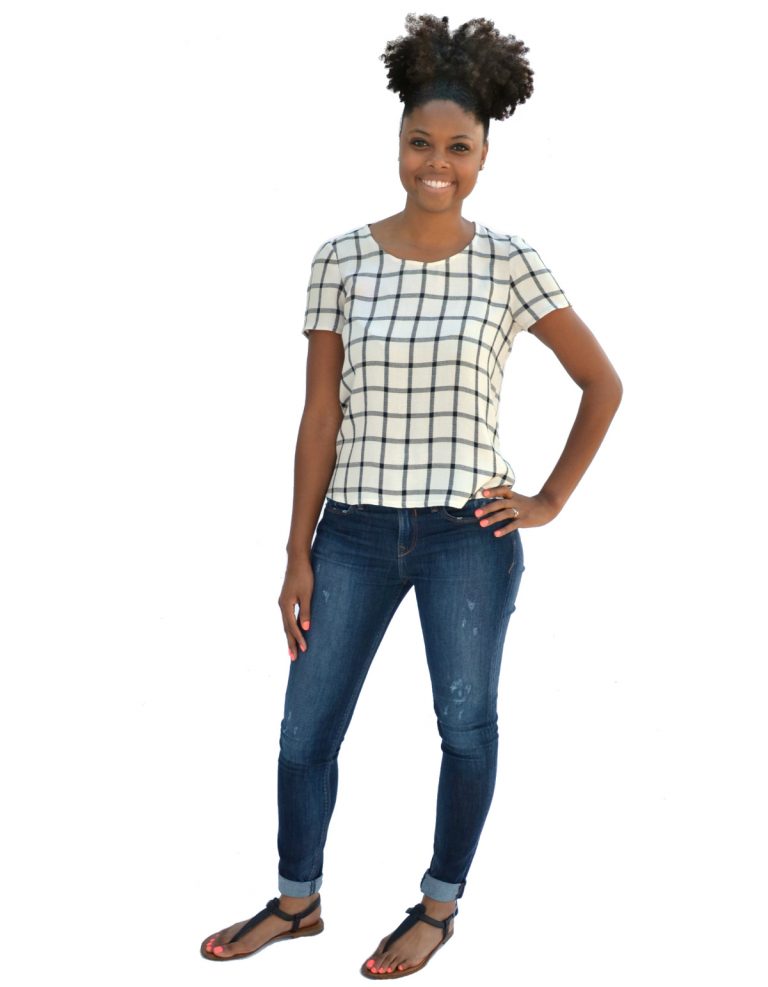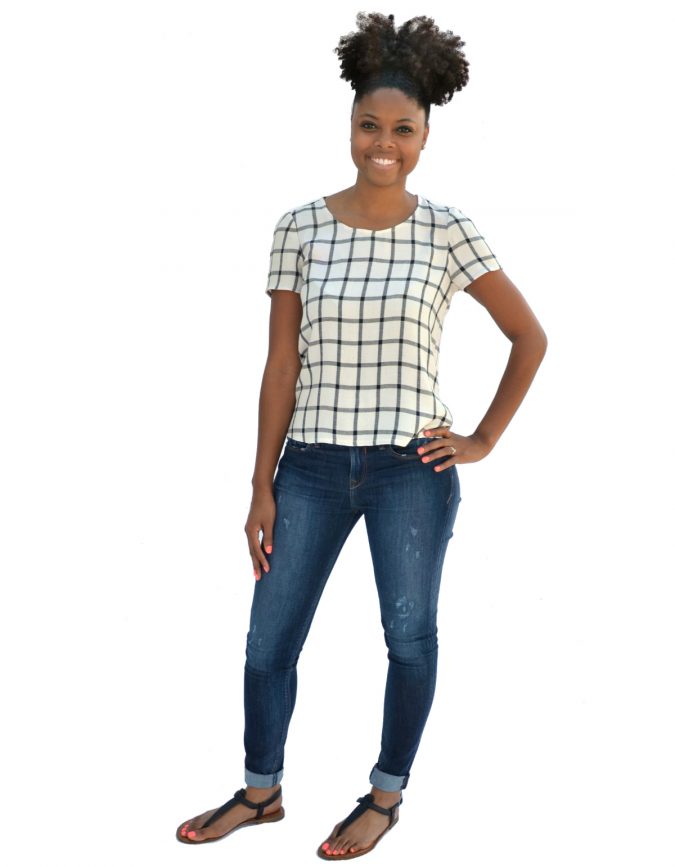 So which view will you sew up first?  The sky is the limit!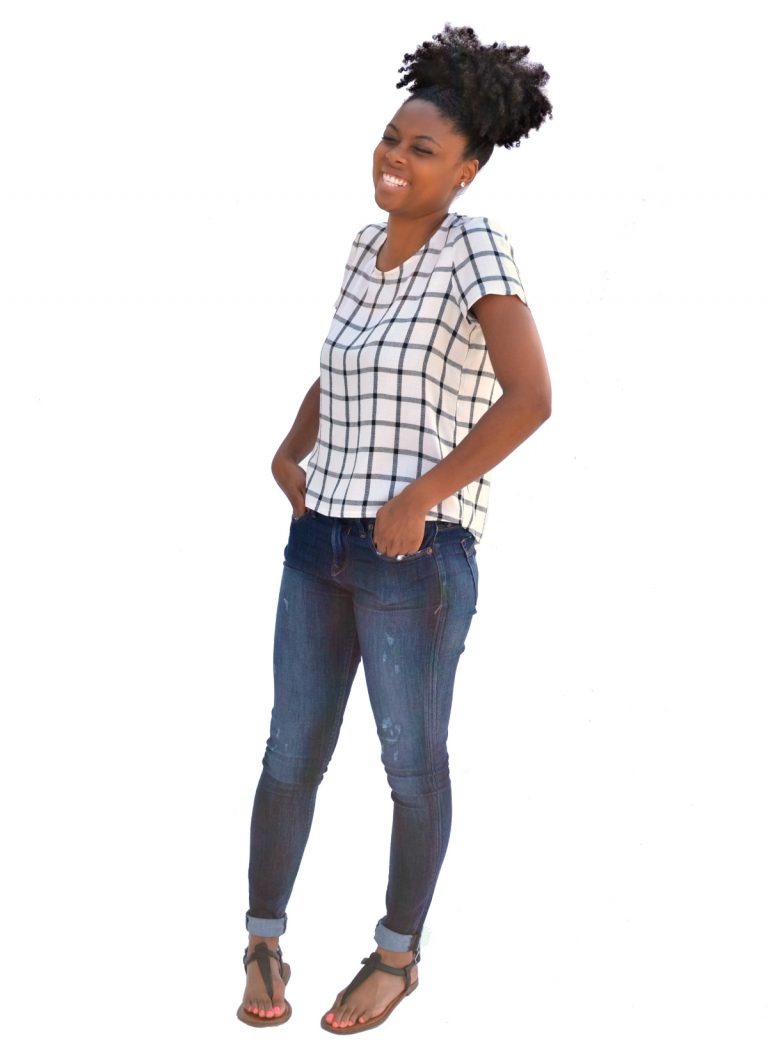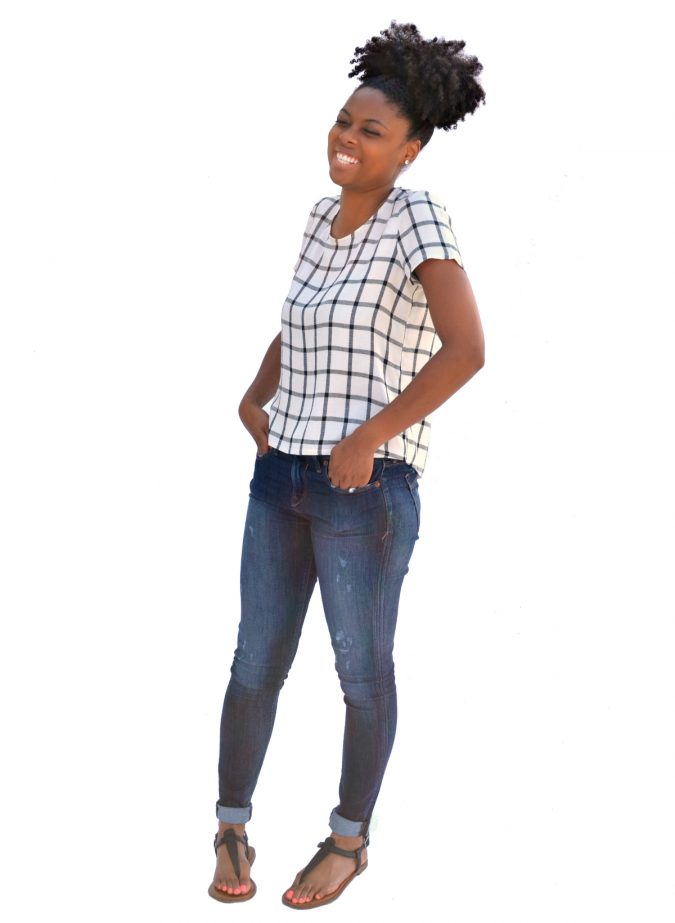 Remember to grab the Key Largo this weekend while it's on sale!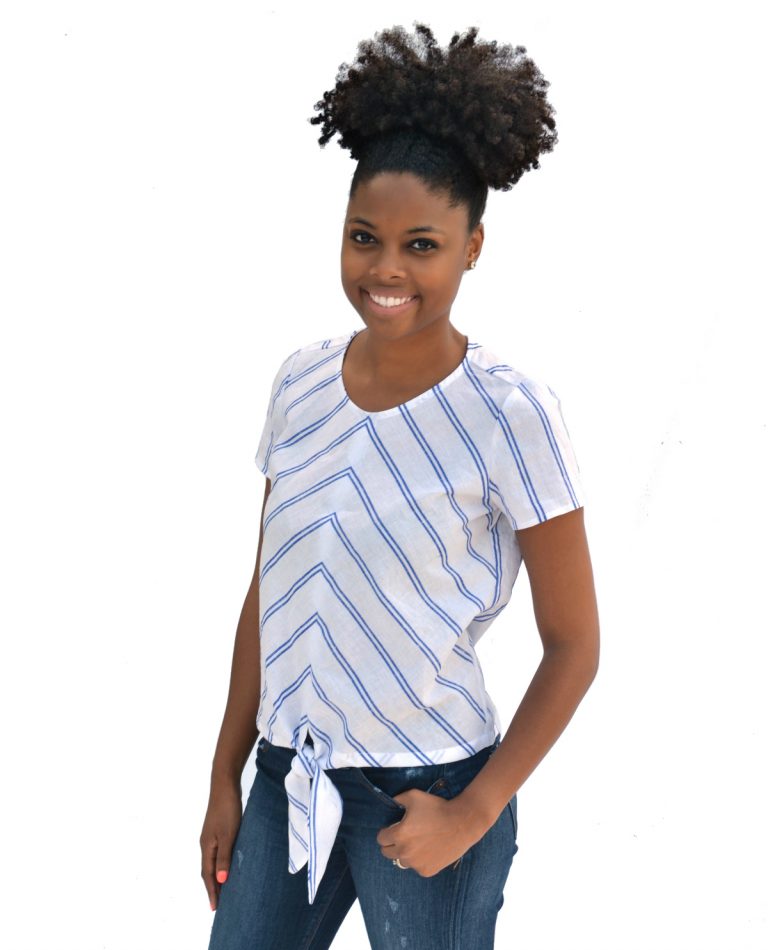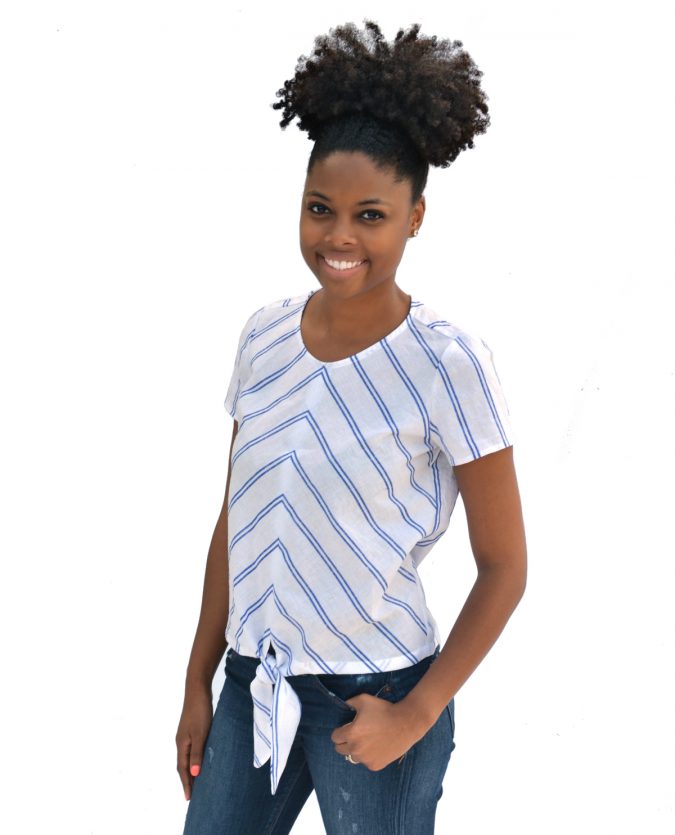 Happy sewing!