Introducing the Halifax Hoodie!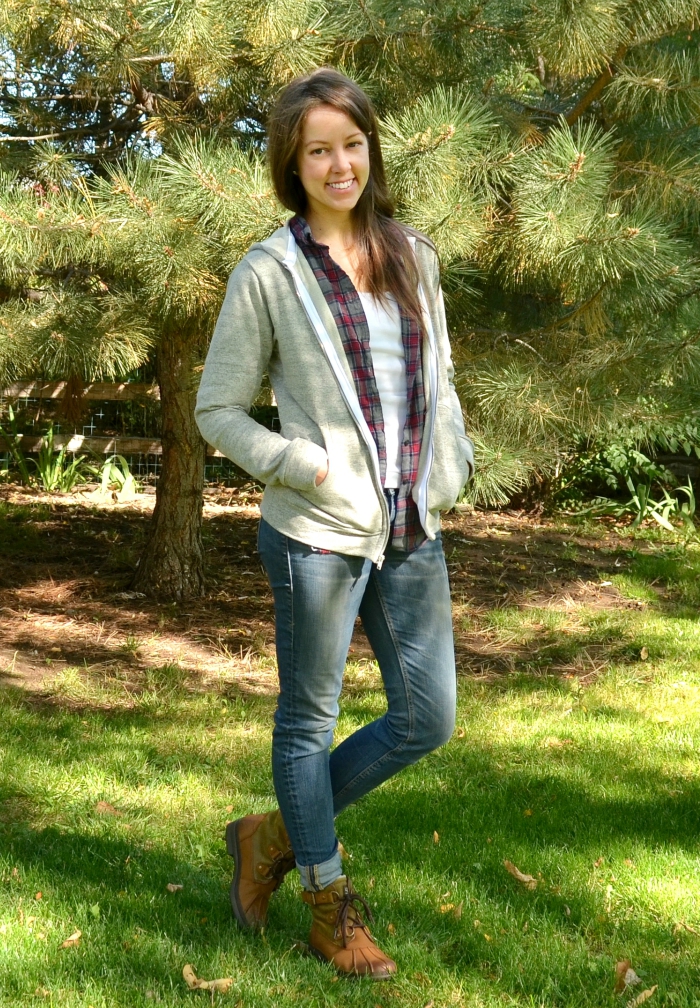 The Halifax Hoodie is unique in that it was basically a crowd-sourced pattern.  My wonderful testers for the Hatteras Hoodie kind of subtly…. suggested…(demanded) a women's version.  They're such a fabulous group of ladies that I couldn't deny them.  Plus I wanted this pattern too 🙂
The Halifax has the same three views as the Hatteras.  View A features a notched front bodice, a kangaroo pocket, and a hood.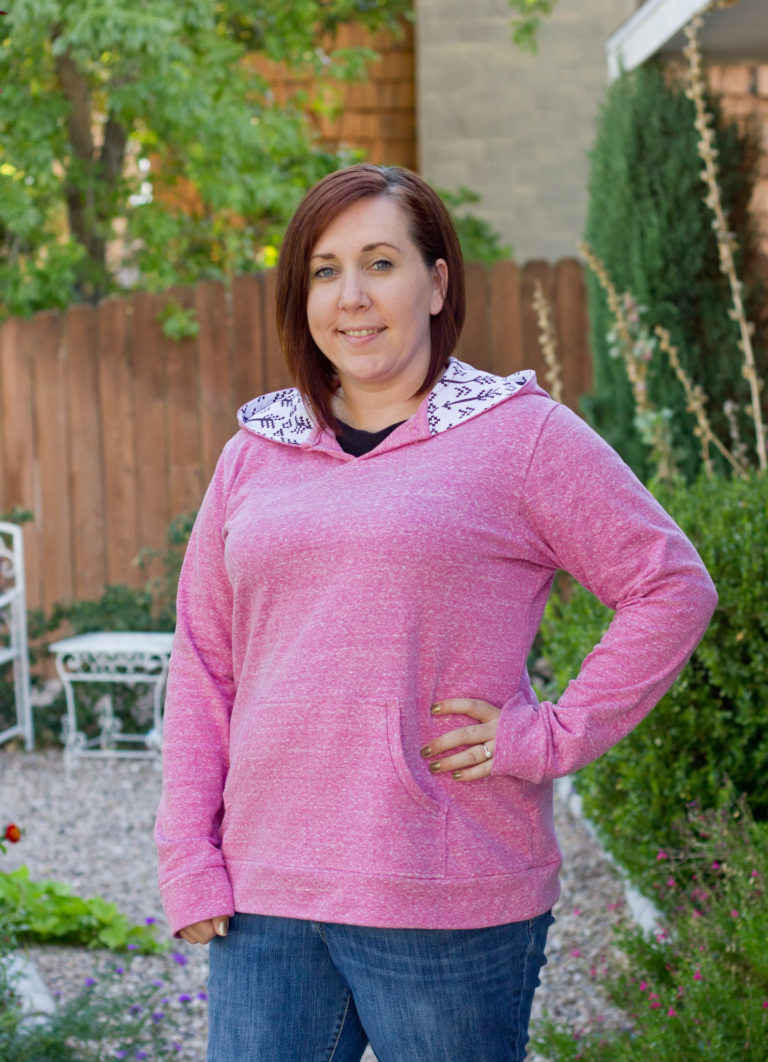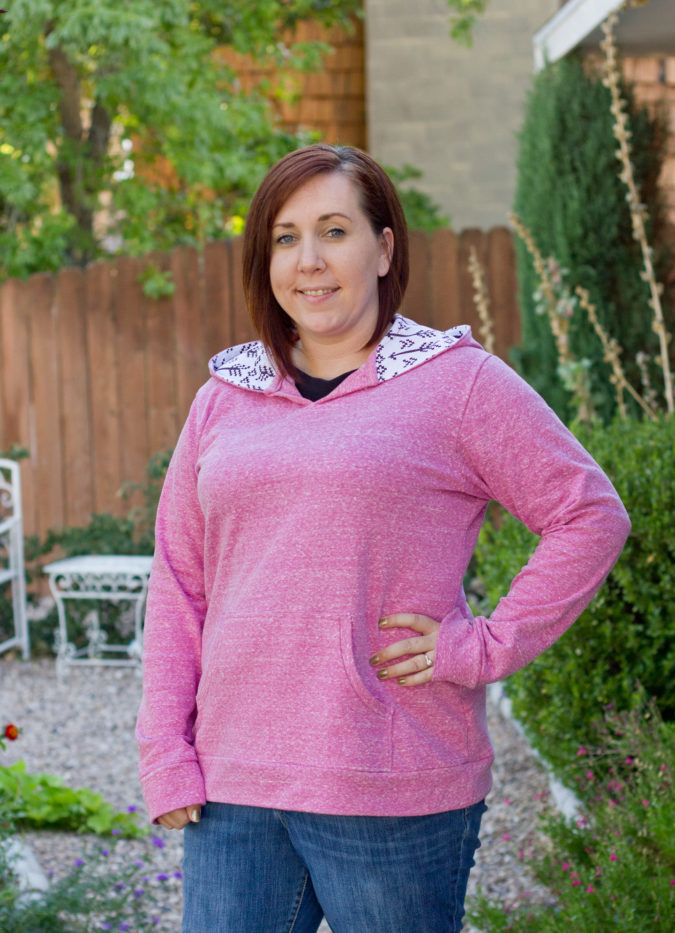 View B features a scoop neck, twisted side seams, and a hi-low hem.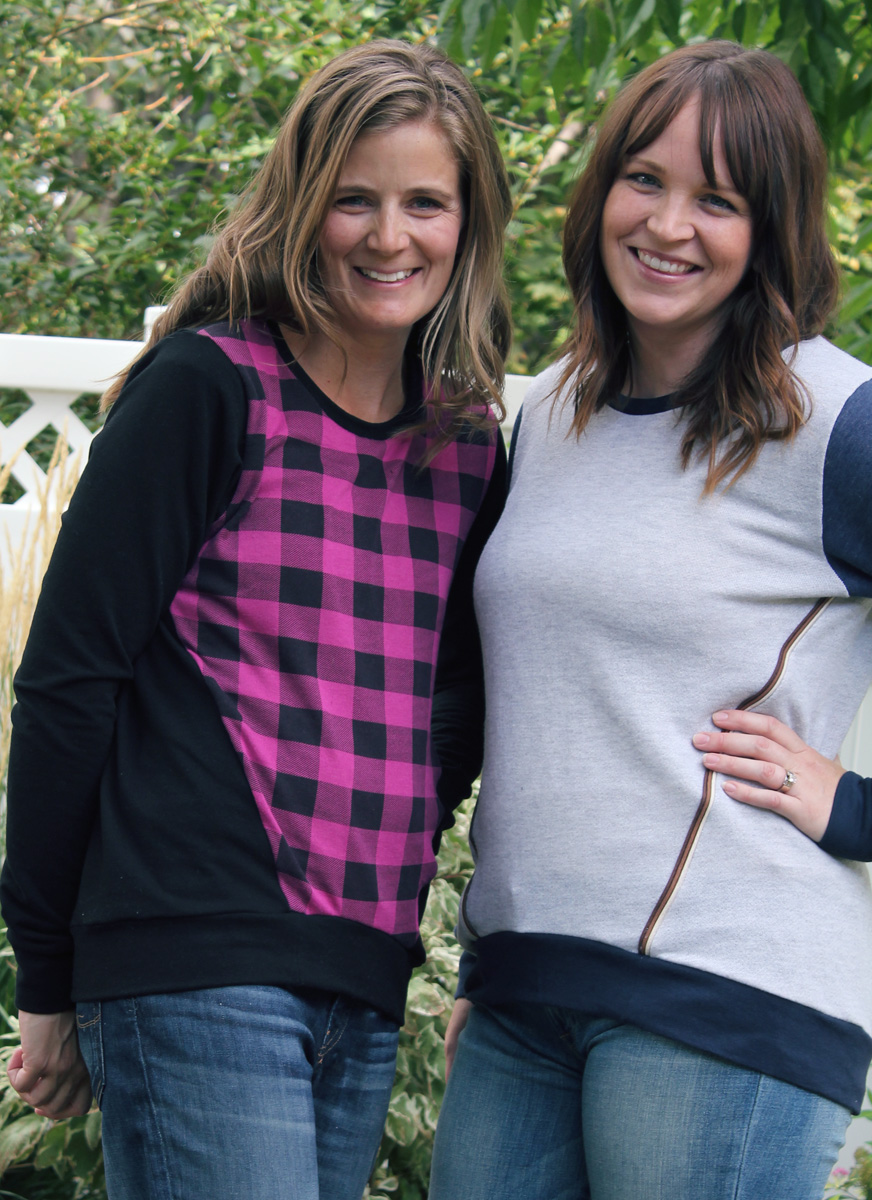 View C is a traditional zip up hoodie with a kangaroo pocket.  I made this one in a heavyweight french terry from the Indie Sew shop.  It's the perfect weight and I love the heathered gray – it goes with everything!  I'm not exaggerating when I tell you that I literally pulled this off the sewing machine, put it on, and have worn it every single day for the last two weeks.  I even clipped threads whilst wearing it so I wouldn't have to take it off.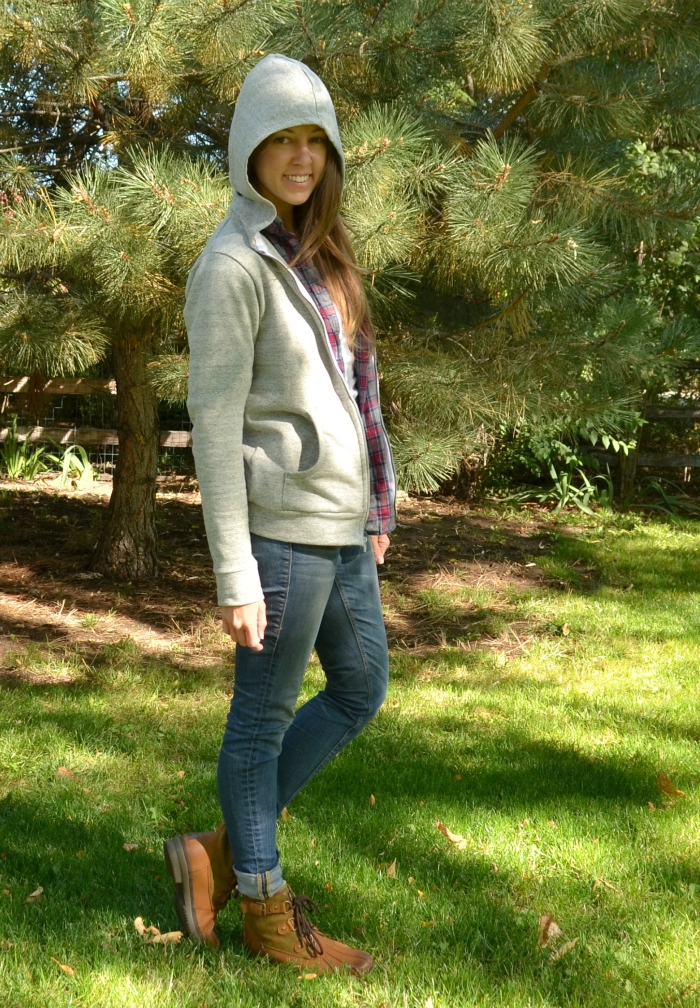 The hoodie is unlined, but the zipper tape and hood seam are covered so it looks just as good inside as out.  It's the perfect pattern for layering this fall!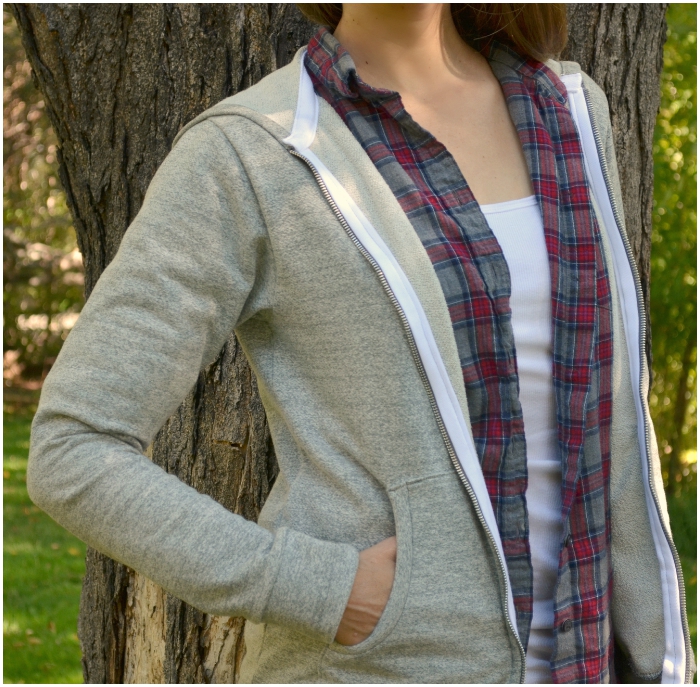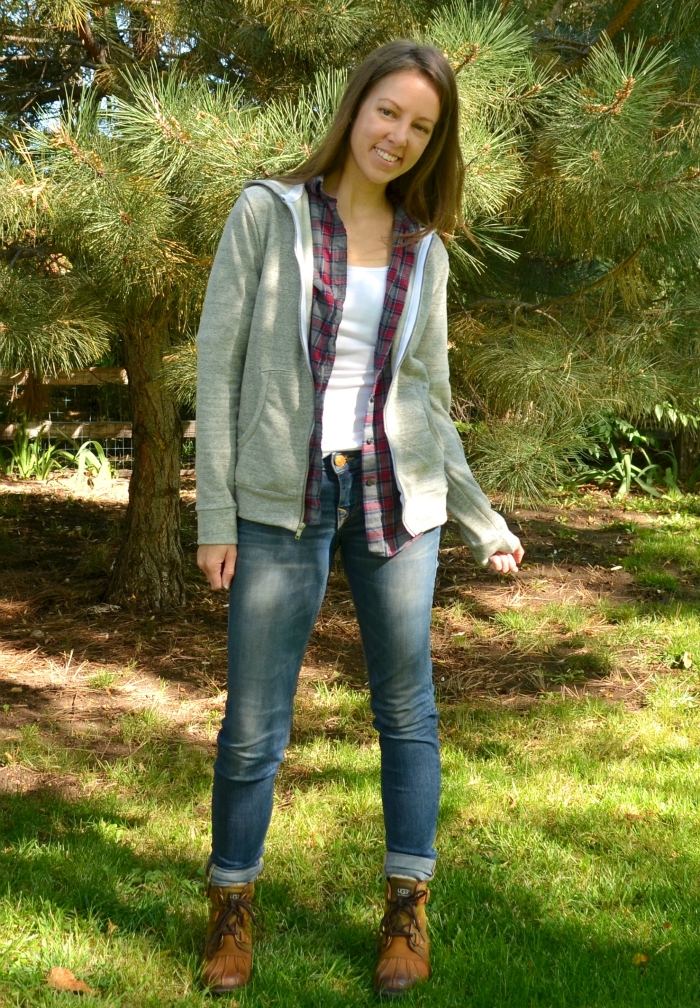 Those are the main three looks, but the Halifax also includes two bonus views!  An optional funnel neck can be added to either of the two body types for a cozy and stylish layer.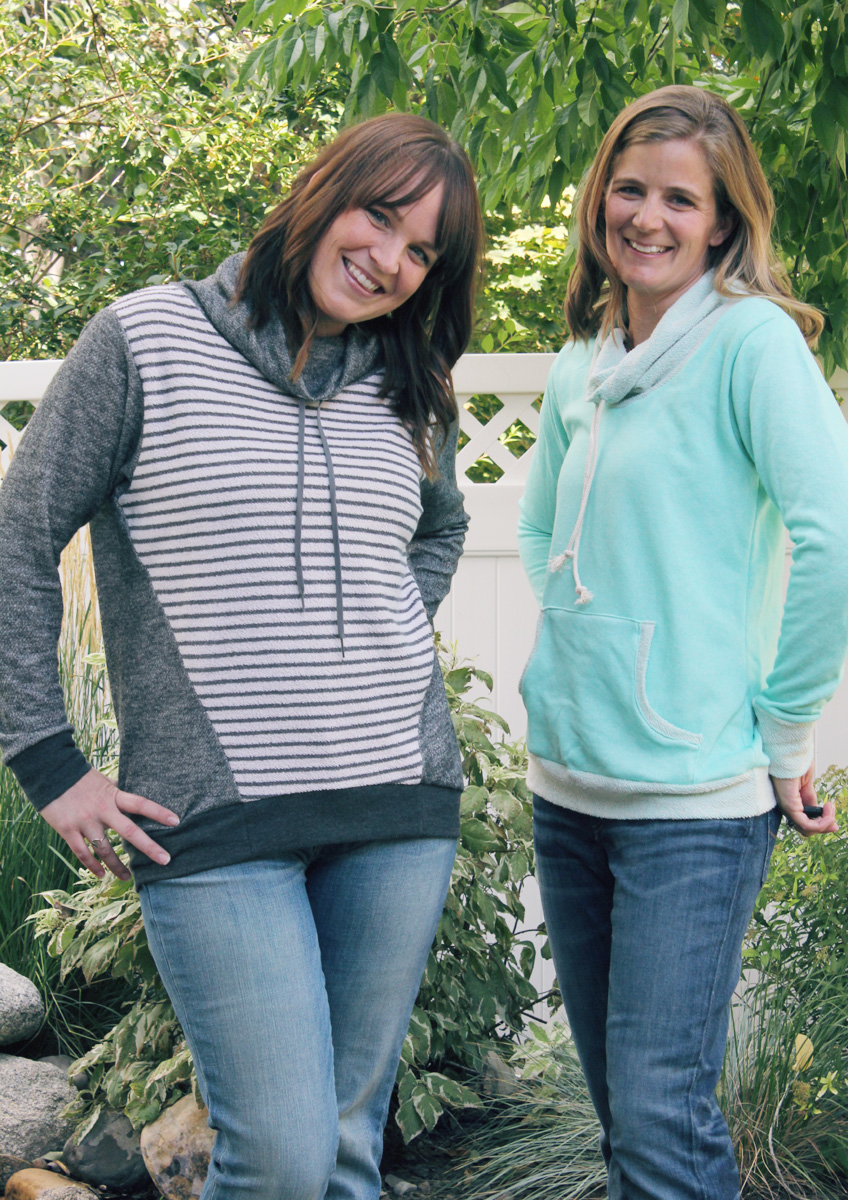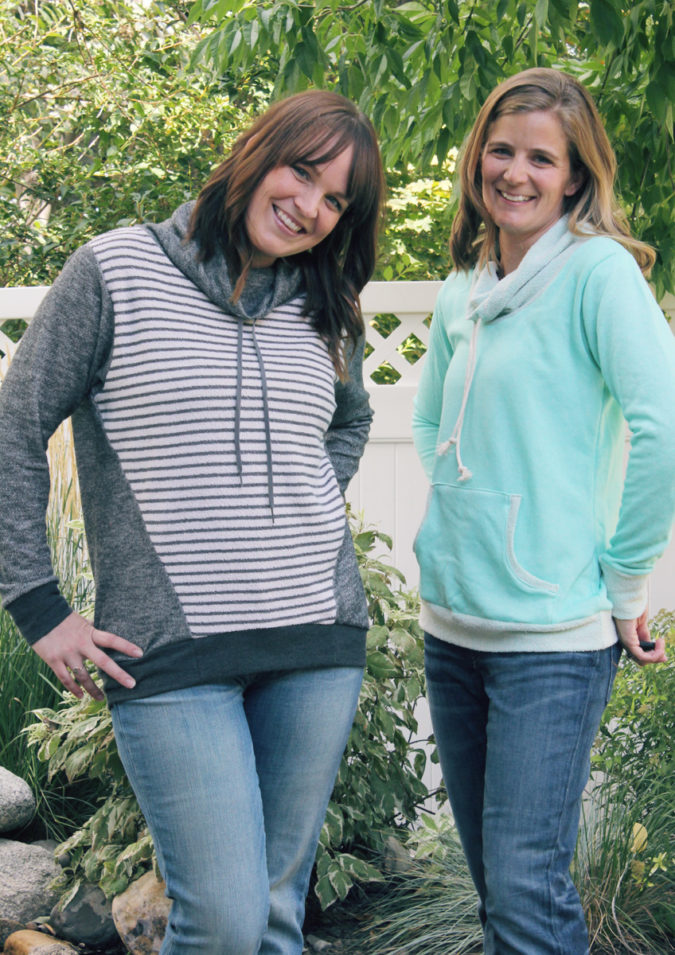 With five views in one pattern, the Halifax is a great deal and a pattern that you'll use over and over again.  Grab it this weekend while it's 25% off, or buy the Halifax/Hatteras bundle for a discount!
A huge giant thank you to my gorgeous models Tami and Brittney, and especially to Emily who agreed to let me put her pretty face on the cover!  And be sure to come back tomorrow to see more pictures of all the views from all of my testers!  These ladies are the best!