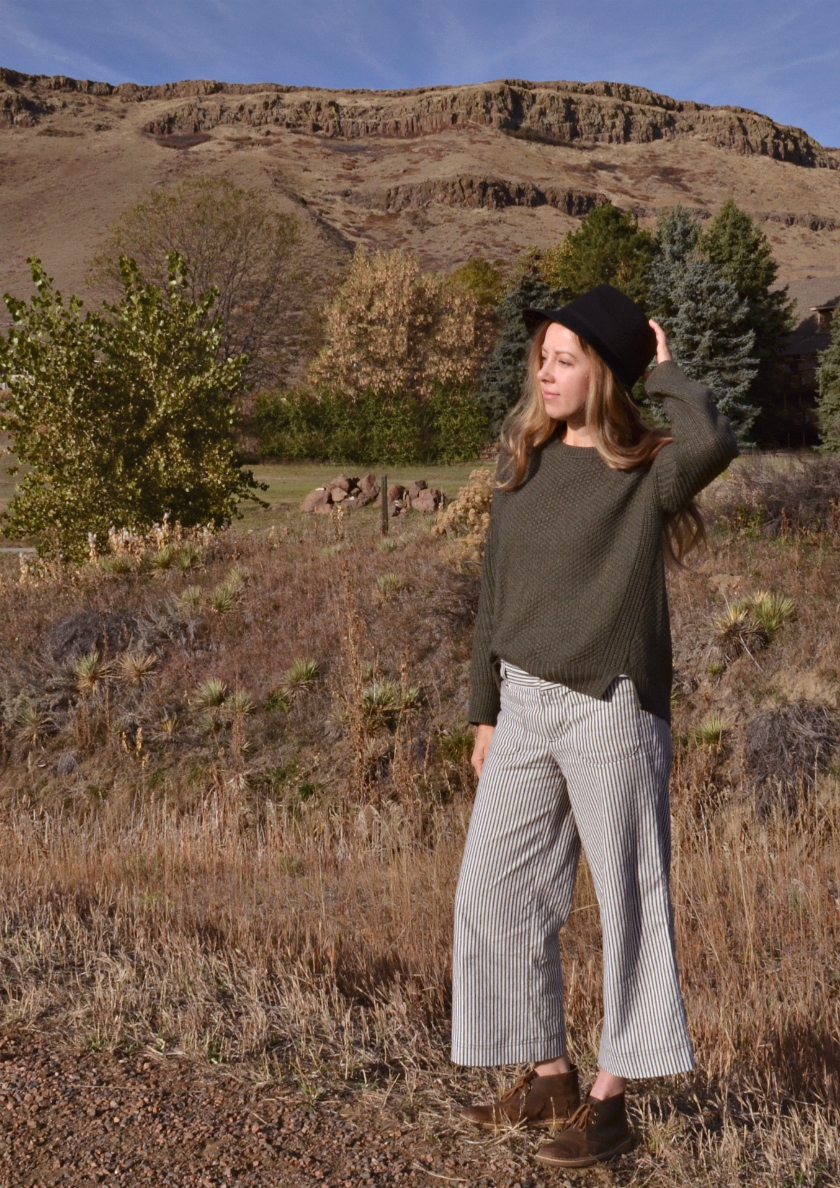 Have you ever made something that seems kinda crazy in your head, but when you actually finish the garment you realize it's still kinda crazy?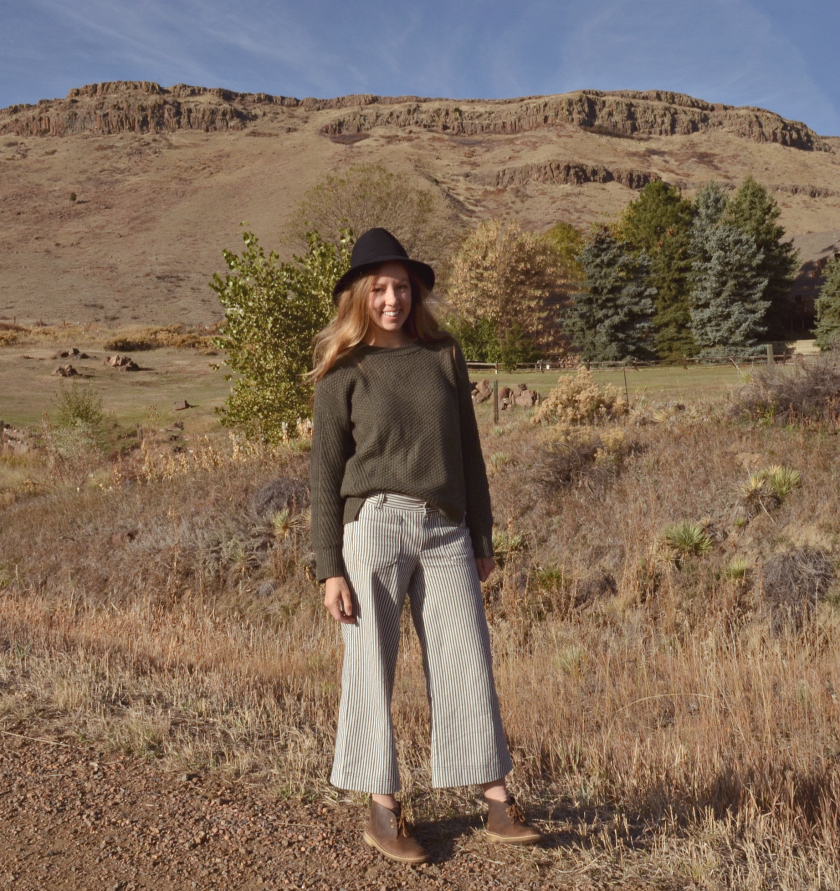 Well, that's what happened with my striped hemp and cotton Kendrick Overalls sans overalls.  And yet, I love them.  I love them with an irrational amount of love.  To be fair, I will acknowledge that a big amount of that love has to do with how comfortable they are.  But I also really love the muted black and white stripe that kinda makes me look like a clown dressed up as a railroad engineer.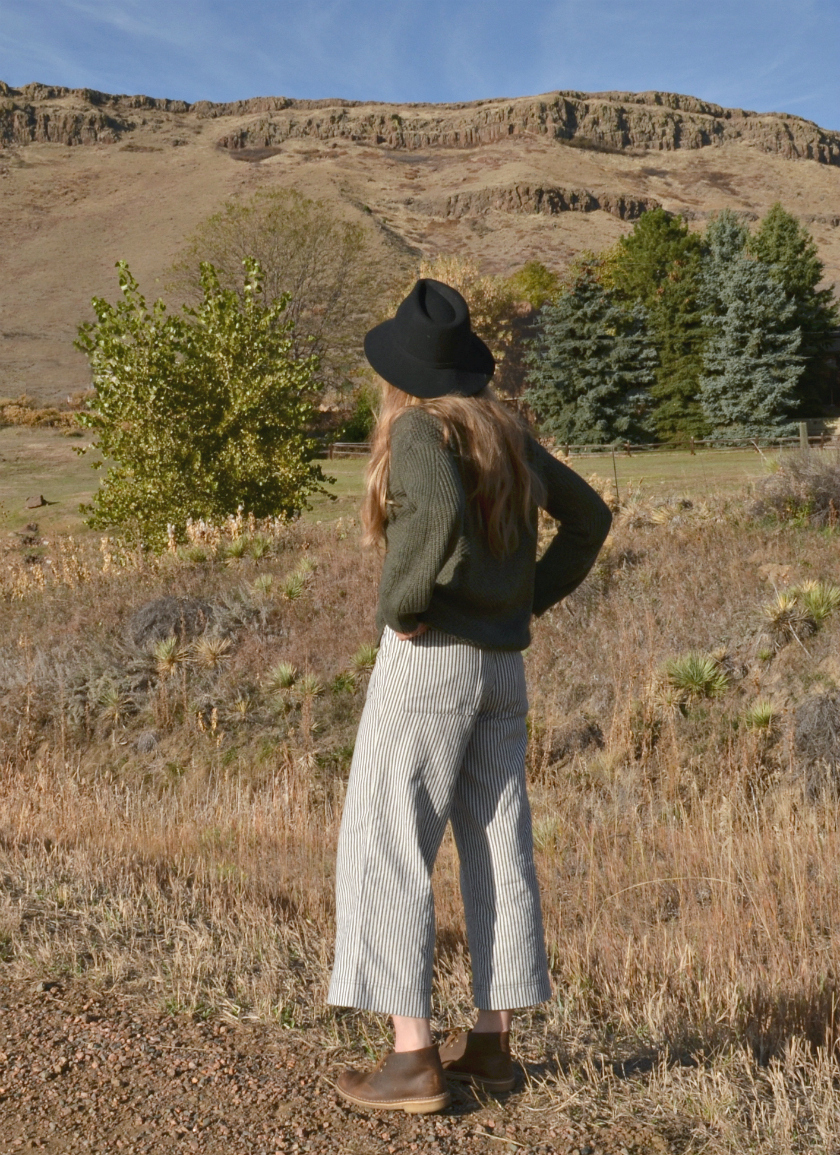 A relatively neutral and reserved stripe pant may not seem that crazy to some of you, but it's all relative, and this is coming from the girl who wears jeans and a solid tee/hoodie/button down every day.  I kept the fabric substrate within my comfort zone by picking a natural hemp/cotton fiber content.  I love that it feels just like linen, but is less prone to wrinkles, is totally opaque, and is more durable as well.  I also really love this silhouette and look forward to making more versions of these pants in solid colors.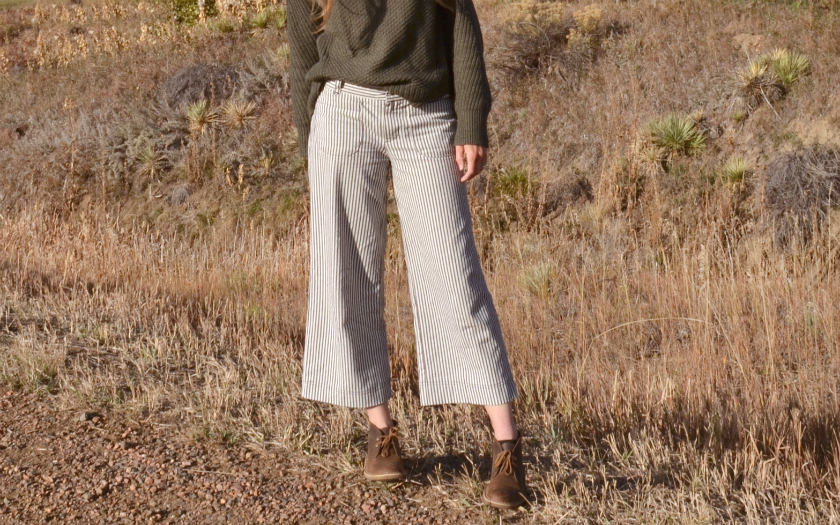 The only thing I didn't consider when I thought it would be good idea to make striped pants was what to wear with it.  Looking back, that kinda seems like it should've been consideration numero uno.  I really like them with my green sweater and desert boots like I'm wearing here, but beyond that I'm kinda stuck.  I'd like to try it with a graphic tee and sneakers.  Maybe even in public.  After a tequila shot or two.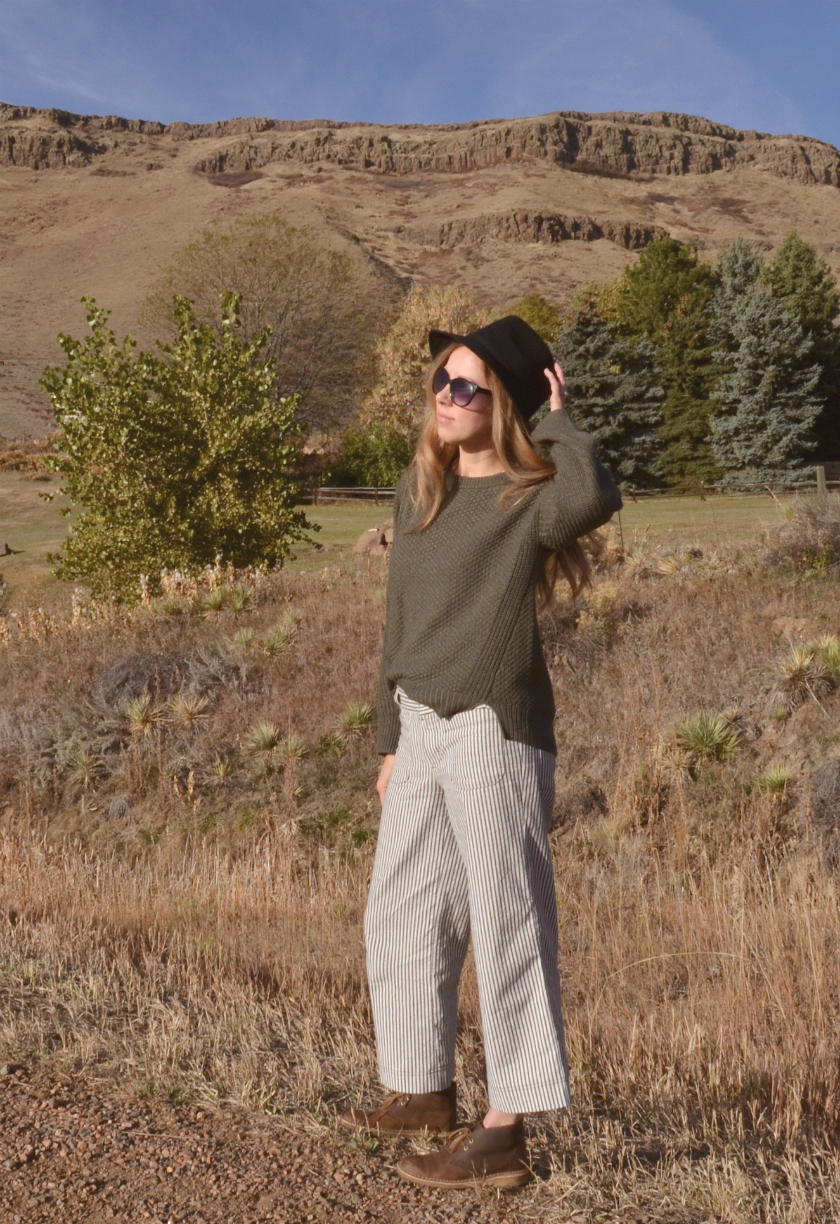 Sweater and hat: Target
Pants: Kendrick Overalls view A without the straps
Fabric: Hemp & Organic Cotton from Blackbird Fabrics
Alterations: excluded straps, reduced rise by 3″
Boots: Clarks