Welcome to the Sitka Sweatshirt tester round-up! This pattern was particularly fun to test because of all the opportunities to make it unique with color, print, and texture blocking. I hope you're as inspired as I am by this wonderful group of sewists. They're all linked, so be sure to give them a follow and a comment on social media if you loved their version!
---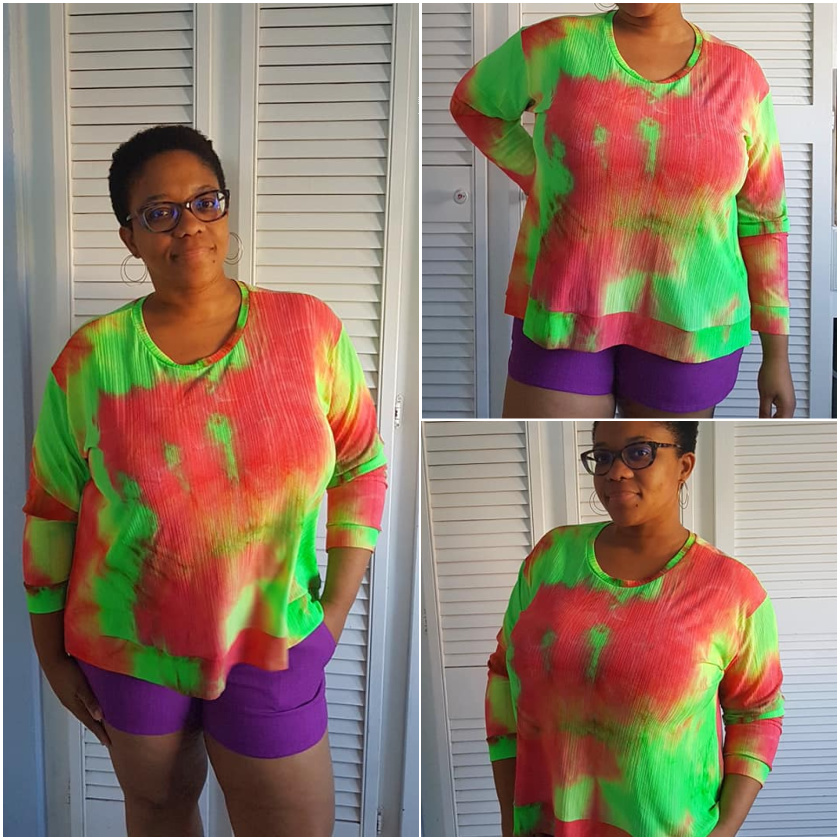 Abigail used a slouchy knit for a laid back tee, paired with her Vero Beach Set shorts because she lives at the beach! I love this casual outfit idea!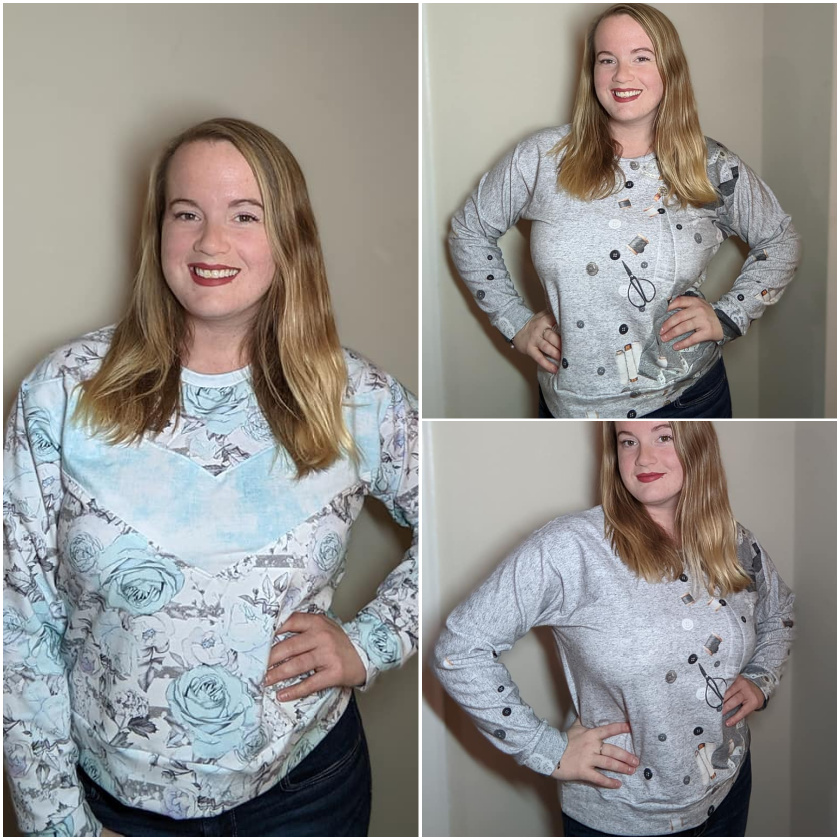 Amanda made a view C and a view A with some really fun prints. Mixing a busier print with a less busy version that coordinates in color is such a great idea!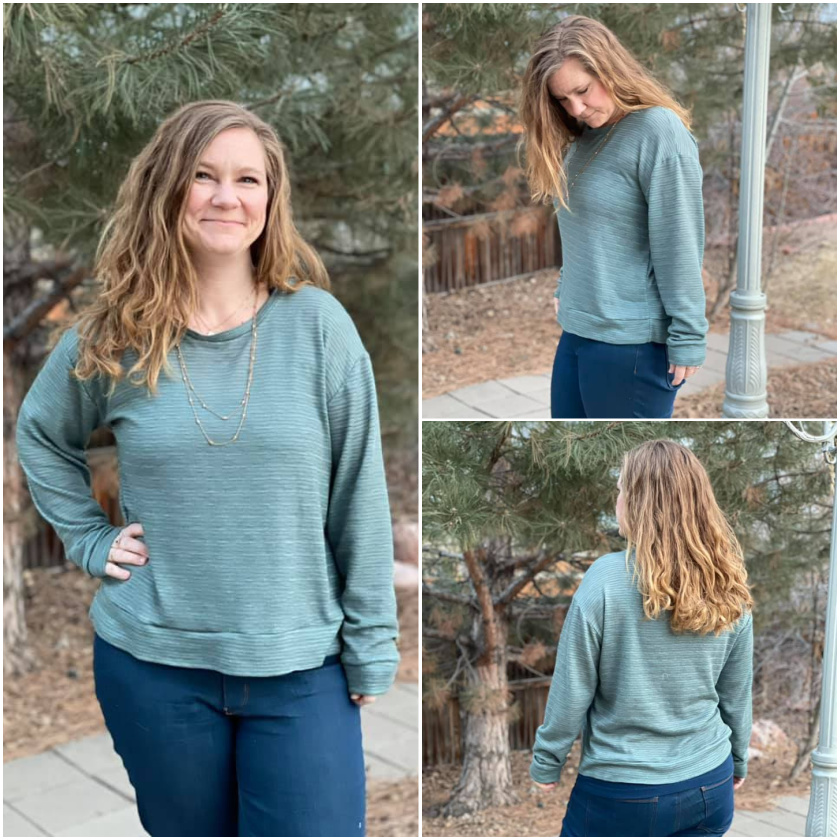 Amy used a slouchy sweater knit in the prettiest shade – this would be a great transitional garment for going from Winter layering to Spring!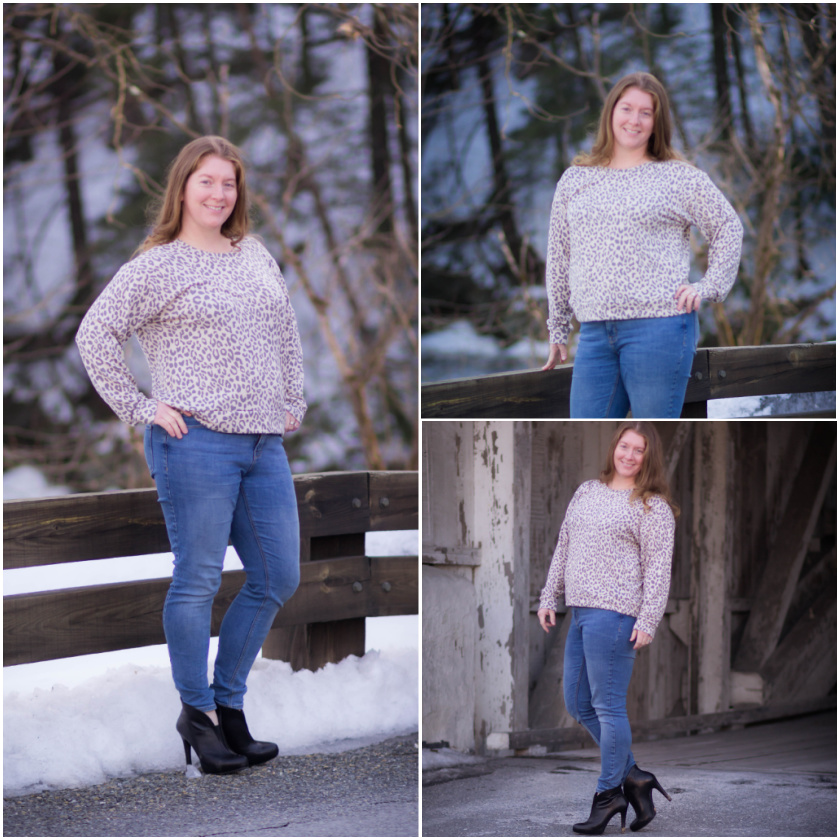 Cori made a classic view A with leopard print – just fancy enough for a fun girls night out…if we ever get to have one again!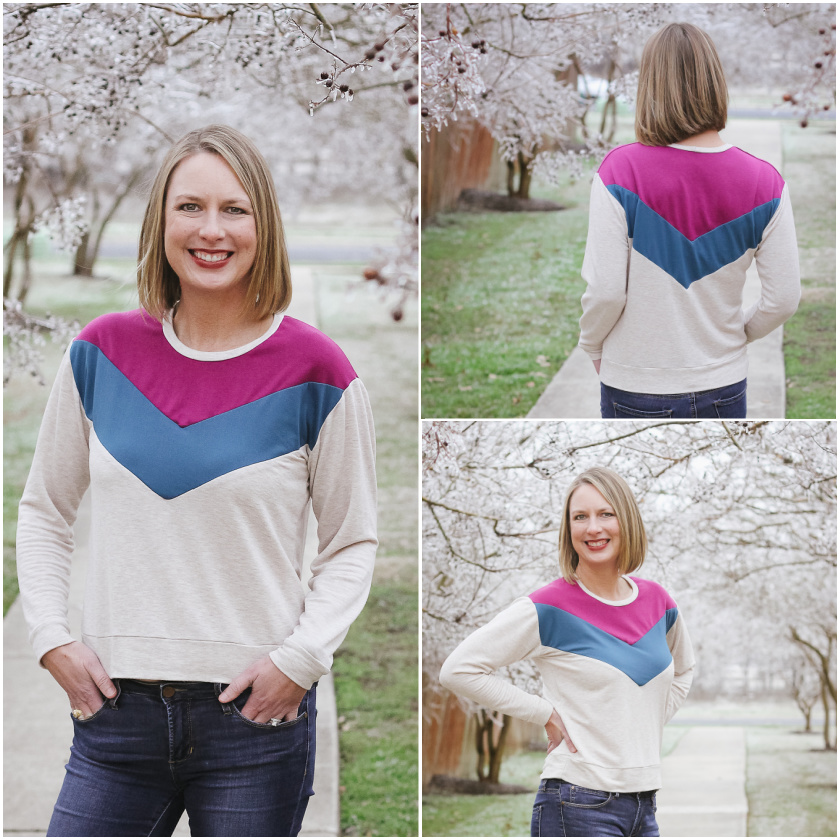 It's hard to say which one steals the show more here – that gorgeous colorblocked Sitka or the beautiful ice canopy! Either way, love these pretty pictures and sweatshirt from Courtney!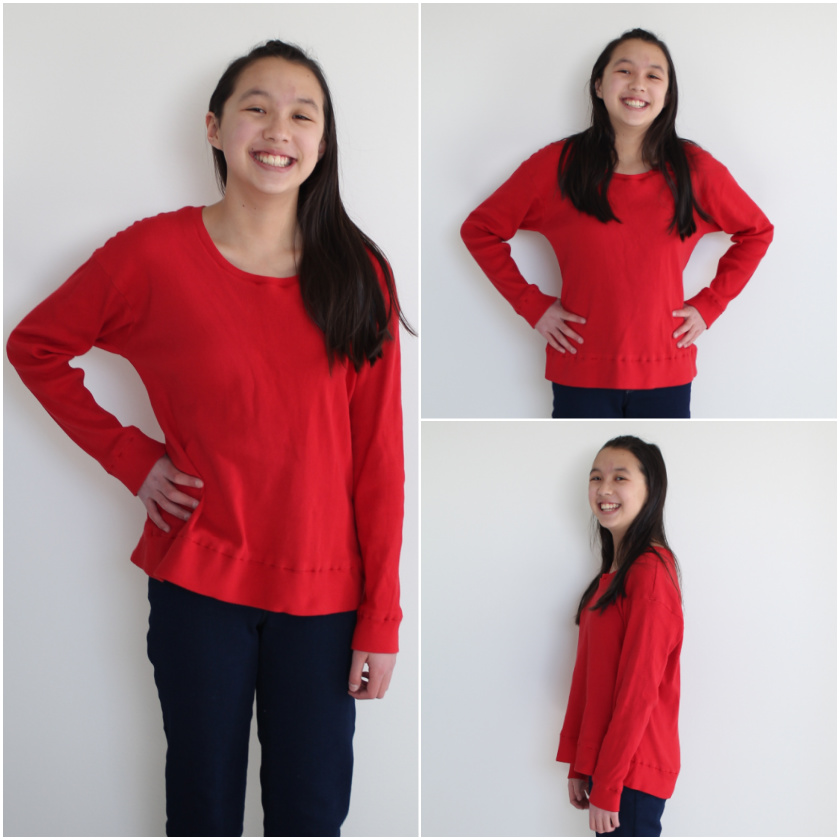 This lucky kiddo had her mom Emily test the pattern for her! She's only 12, but the size 0 is working great. This is a slouchy knit without great recovery, so it makes a great casual tee, but a sweatshirt in this size for the juniors crowd would be even more close fitting! Check your kiddos against the measurement chart if you want to use it for them!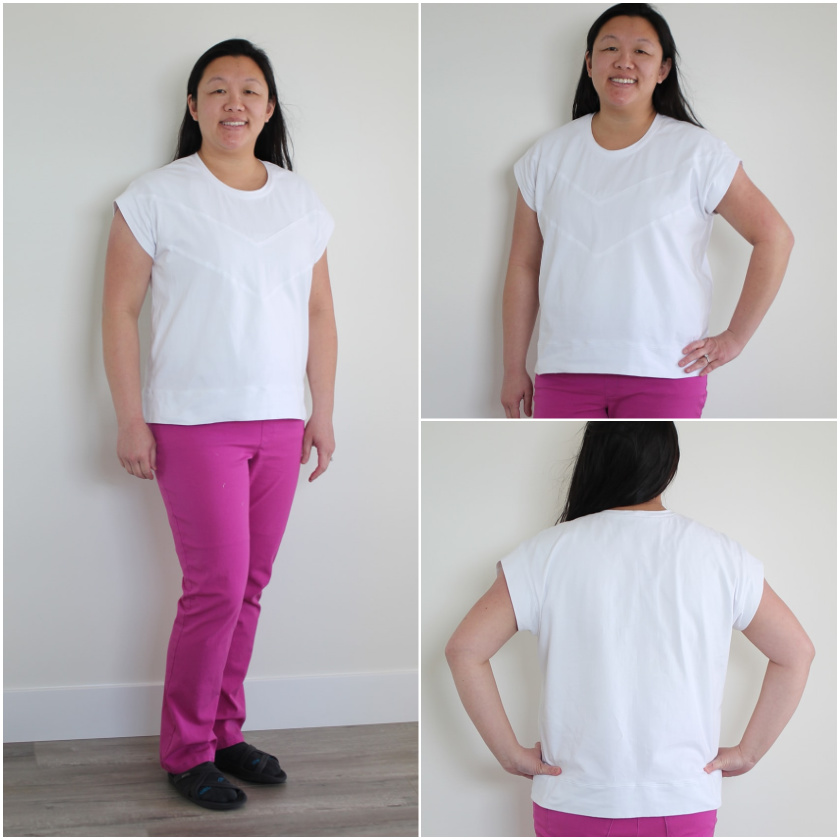 And of course Emily made one for herself too! She designed this one to be more of a workout tee by leaving off the sleeve piece and adding shaped cuffs! I really love that she still used the seaming for a solid color, it adds such a nice detail!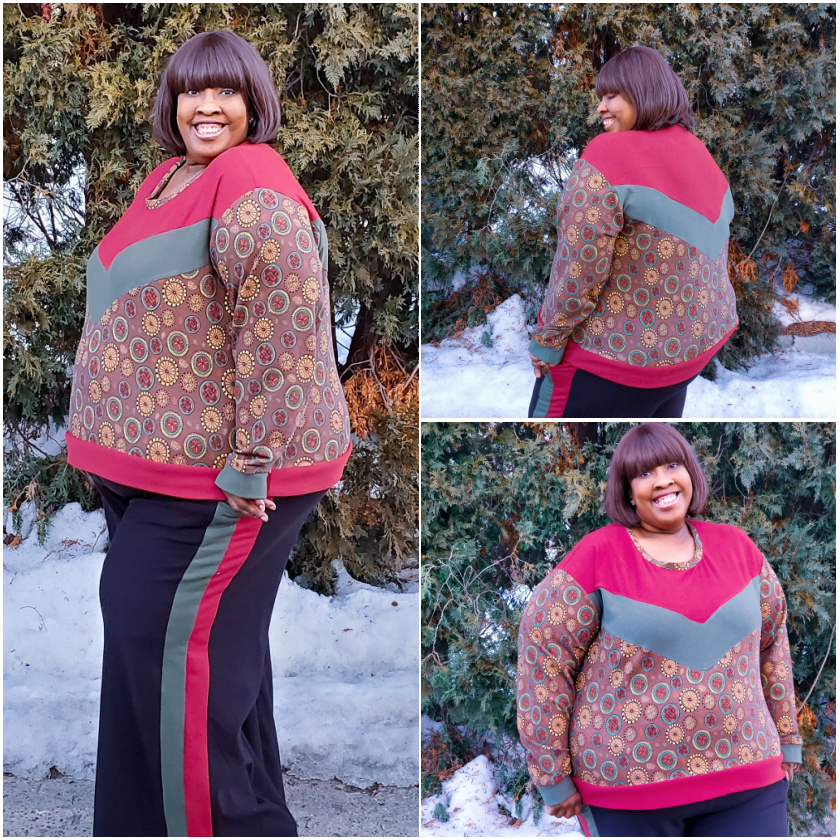 Florence made a color and print blocked view C! And hello, it matches her handmade pants for the perfect comfy set! Really love the stripe play at work in this outfit!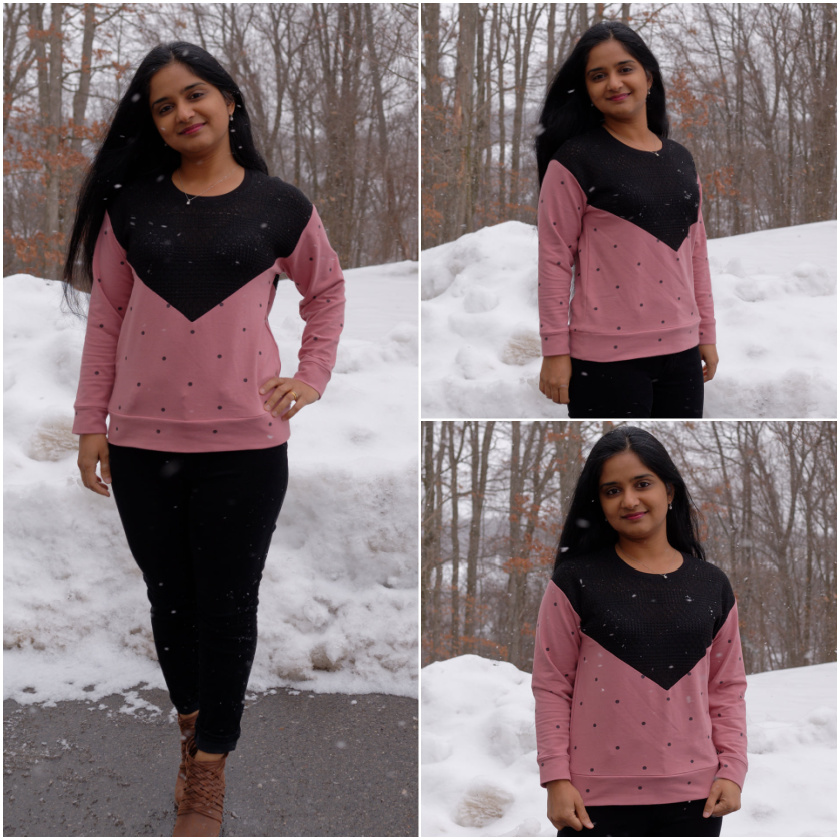 Indu made two Sitkas – a view B and C! Both are so lovely and for her view C, she used the wrong side of the lower fabric for the center chevron stripe! Such a great idea!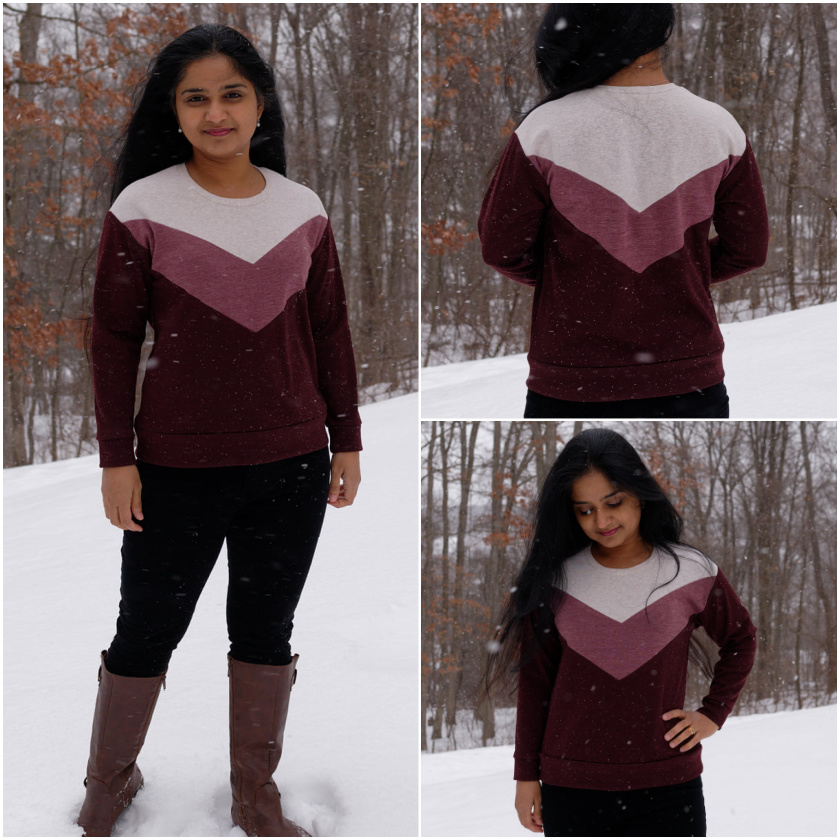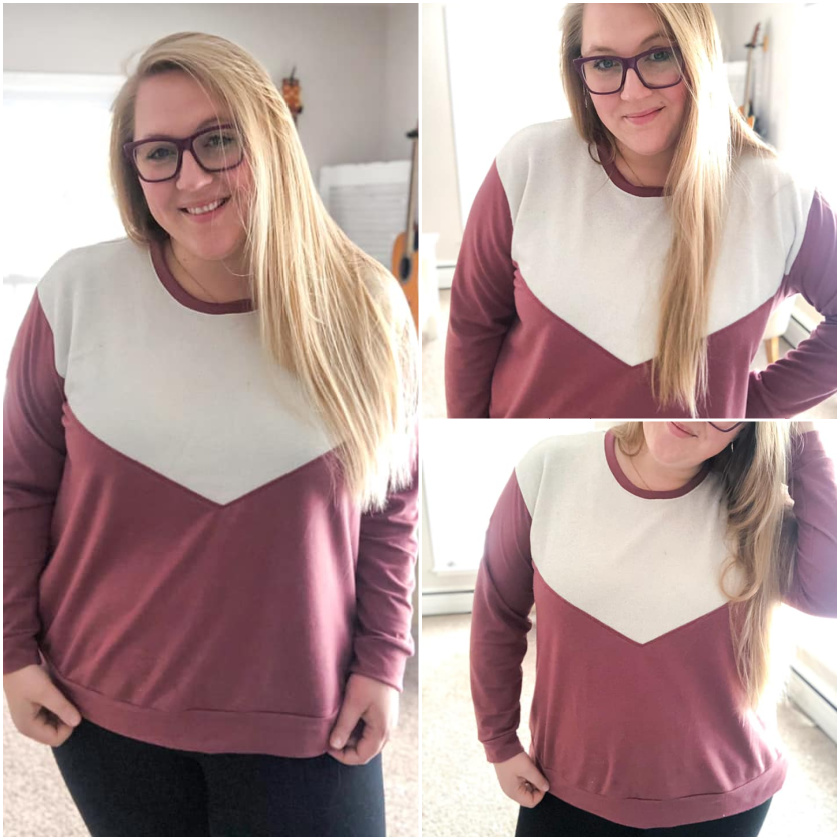 Jessica made a gorgeous solid view B, with a twist! You can't really tell in the pics, but the lighter top color is a glitter fabric! I love that small little extra detail and I'm sure it adds so much to a simple sweatshirt in person! Thanks for the inspo, Jessica!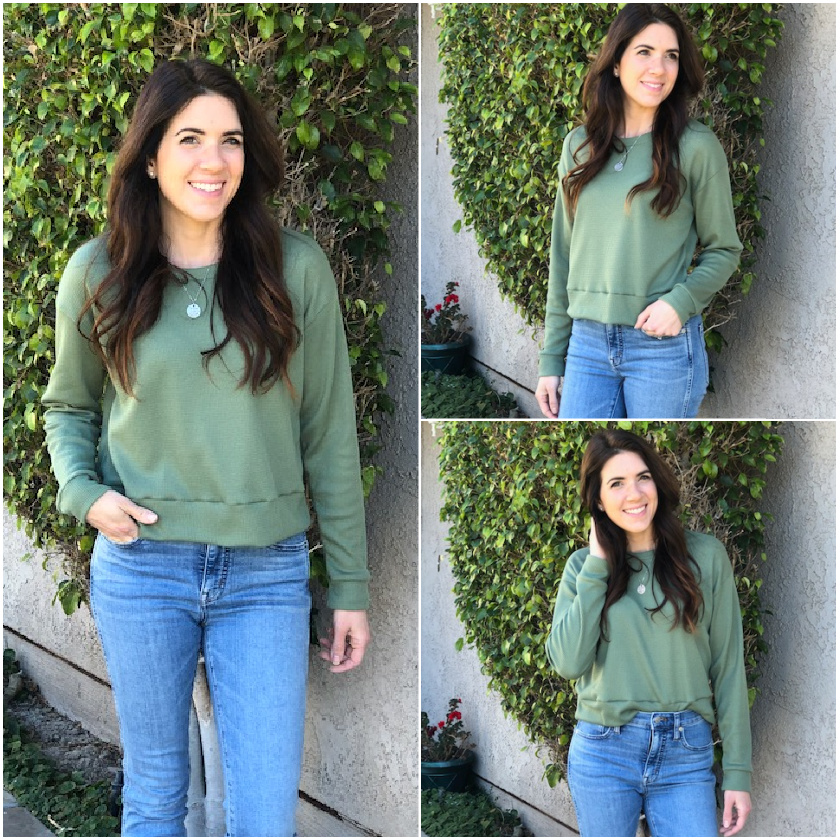 Such a pretty shade on this view A from Jill, and I love that she did a style pic with it tucked in! Another cute way to wear the Sitka!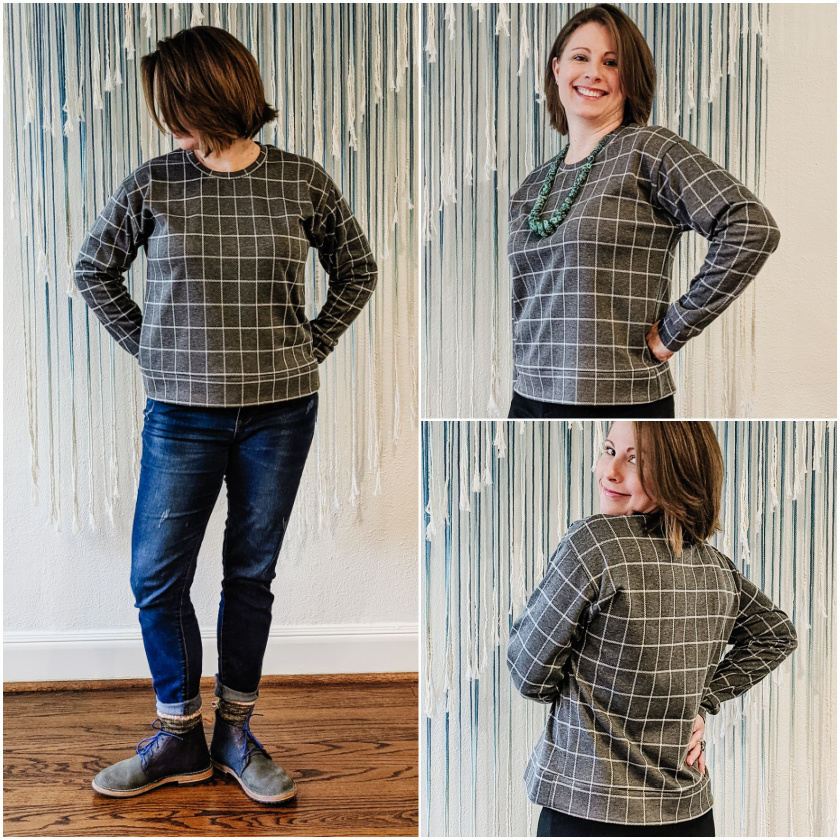 Jill made a view A and C! View A is so great in a geometric print like this windowpane knit, and I love the muted colors of her colorblocked version. Using the same color for the whole thing except the center stripe is another fun way to use the Sitka!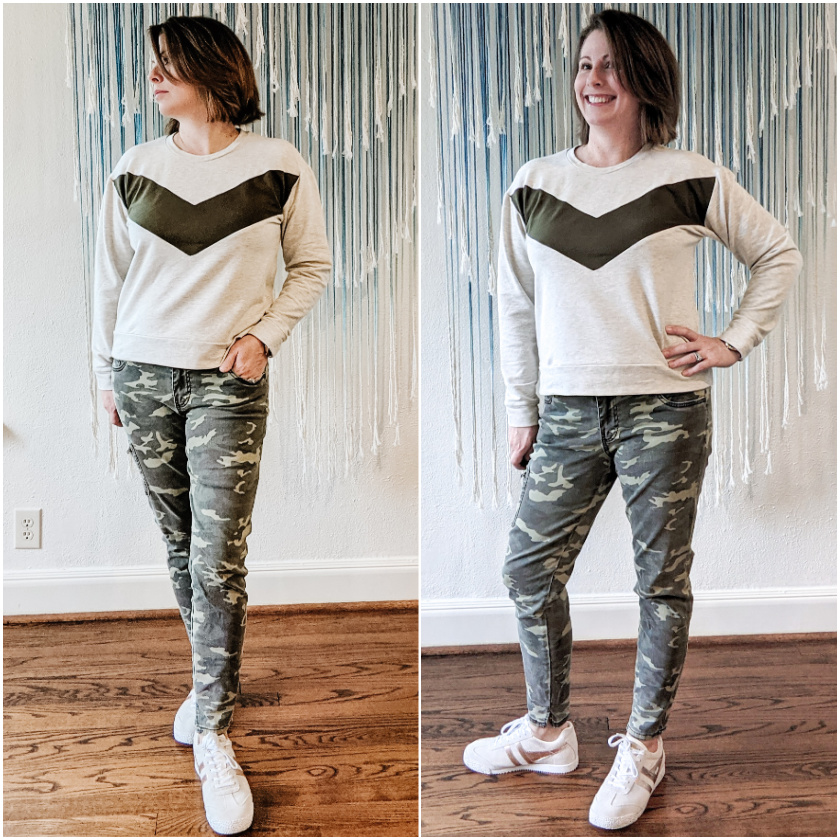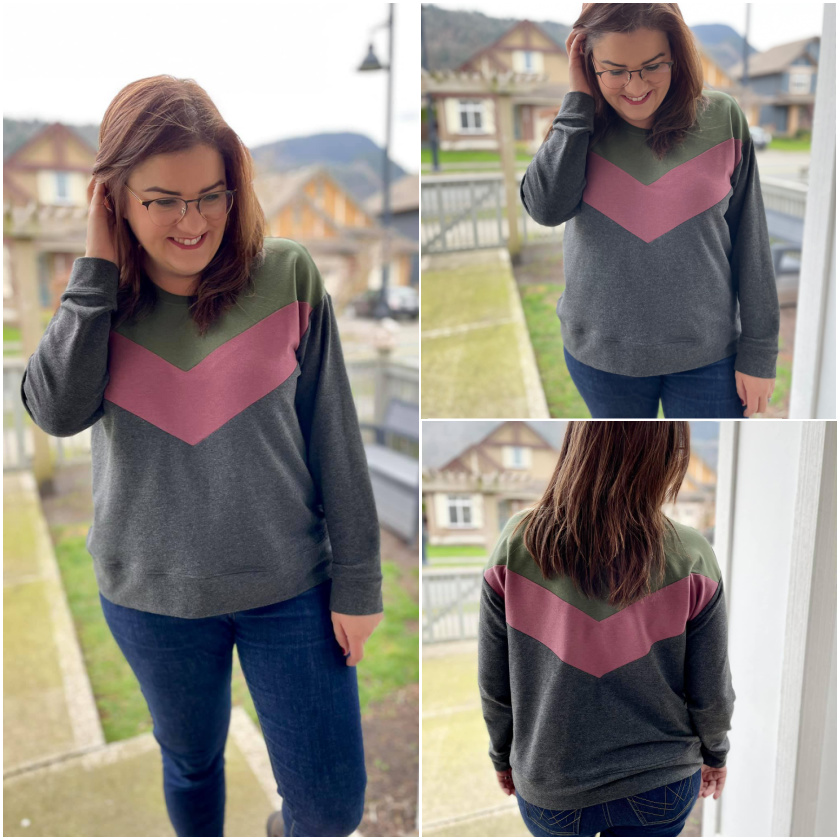 Totally infatuated with the colors Kristen chose for her view C. The options are endless, but these go together particularly beautifully!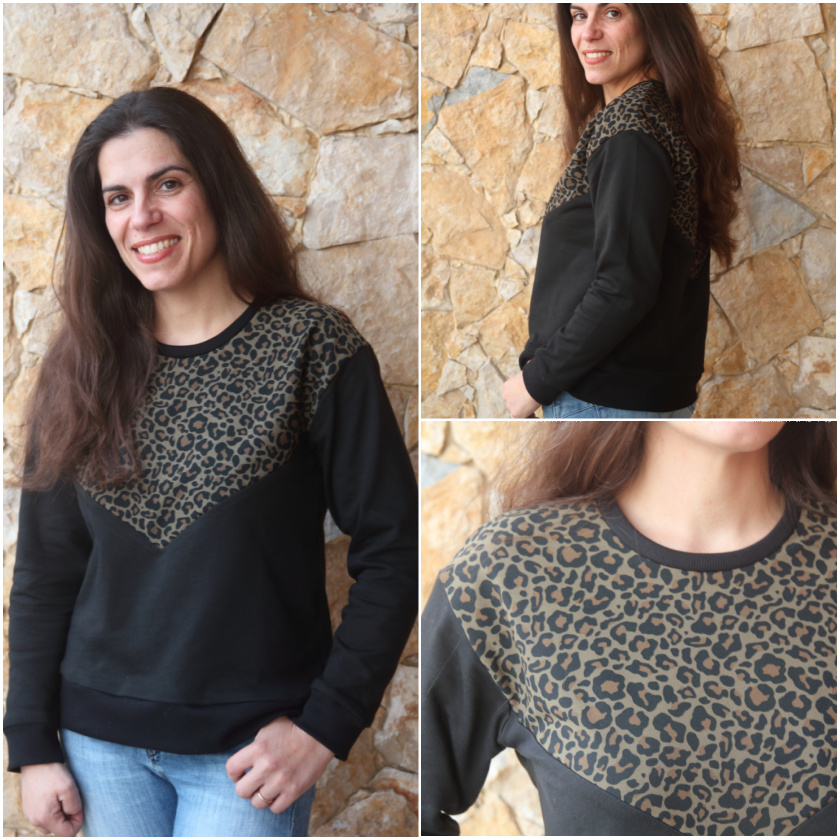 Maria did a very cool thing with her View B – she couldn't find a leopard print fabric, so she layered a mesh over her regular fabric! Another great idea for fabric choices!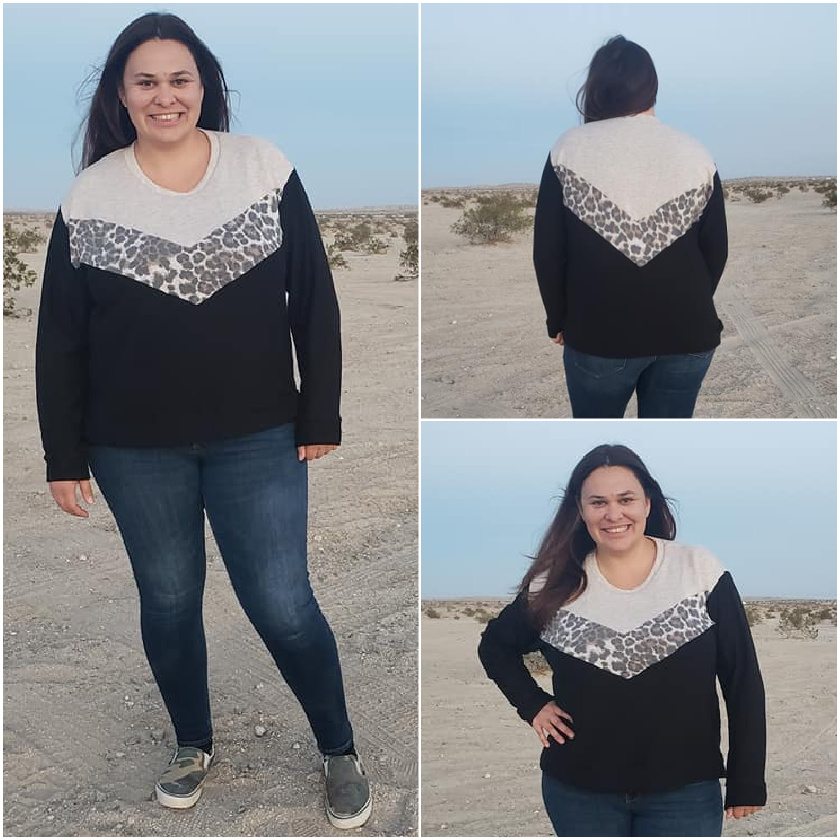 Morland took pics from her beautiful vacation spot of her two view Cs! I love how she is showing off the versatility of the pattern with a print block and a tonal color block! Same view, totally different look!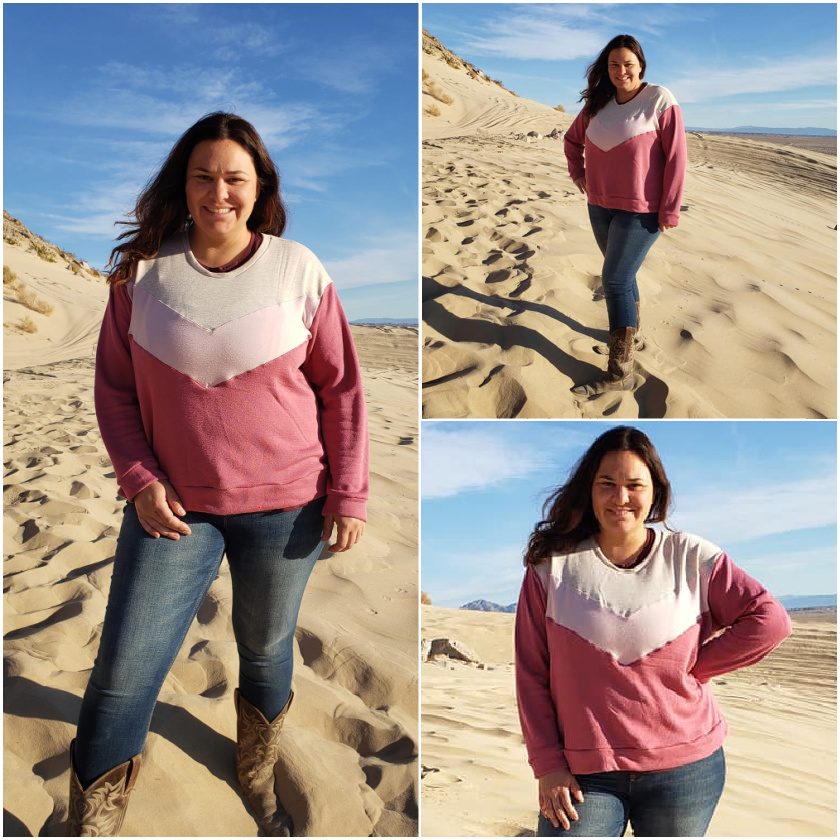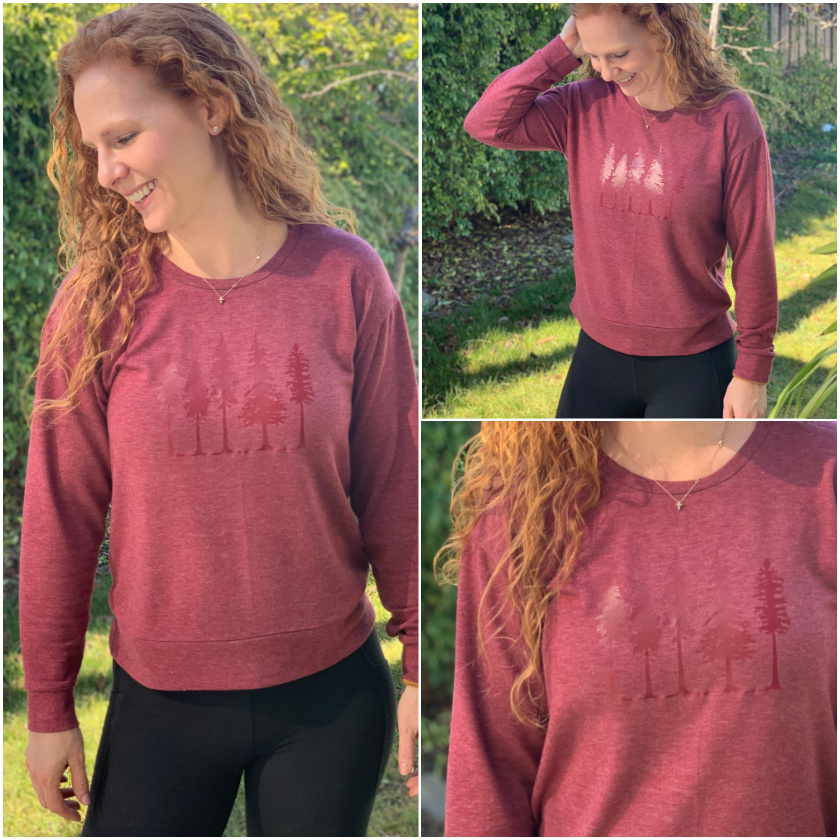 The Sitka view A is a perfect place for a customized vinyl iron-on and Patti made such a beautiful one! I love how subtle it is against the fabric, perfect choices here! She also made another view A with waffle knit for a beautiful drapey tee, and now I know where all my waffle knit is going! This is also a good way to see the difference between a sweatshirt knit and a more drapey fabric on the same body.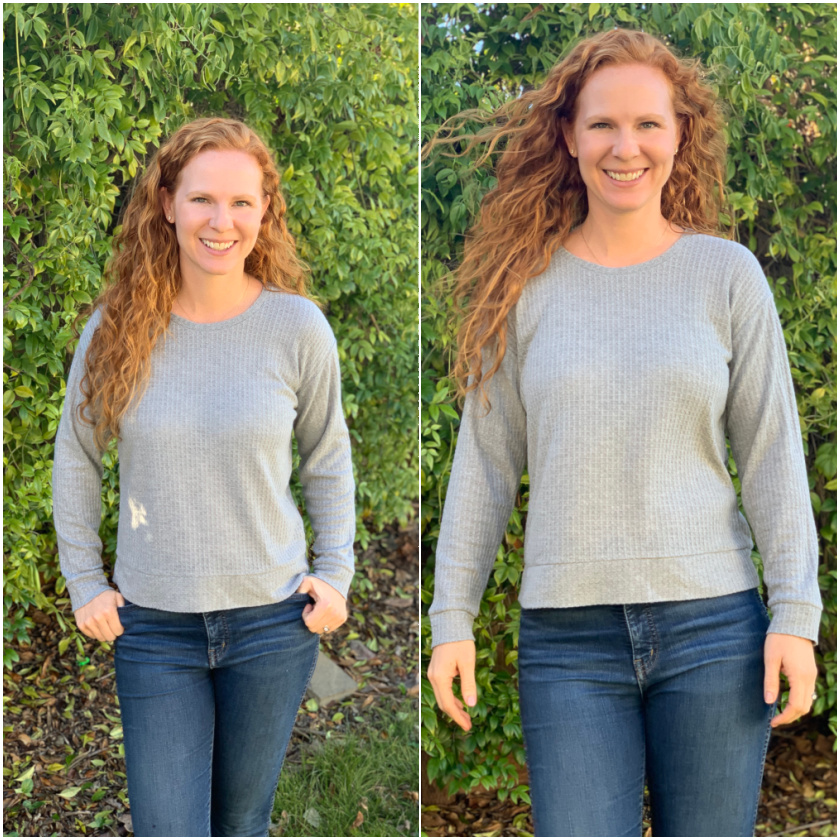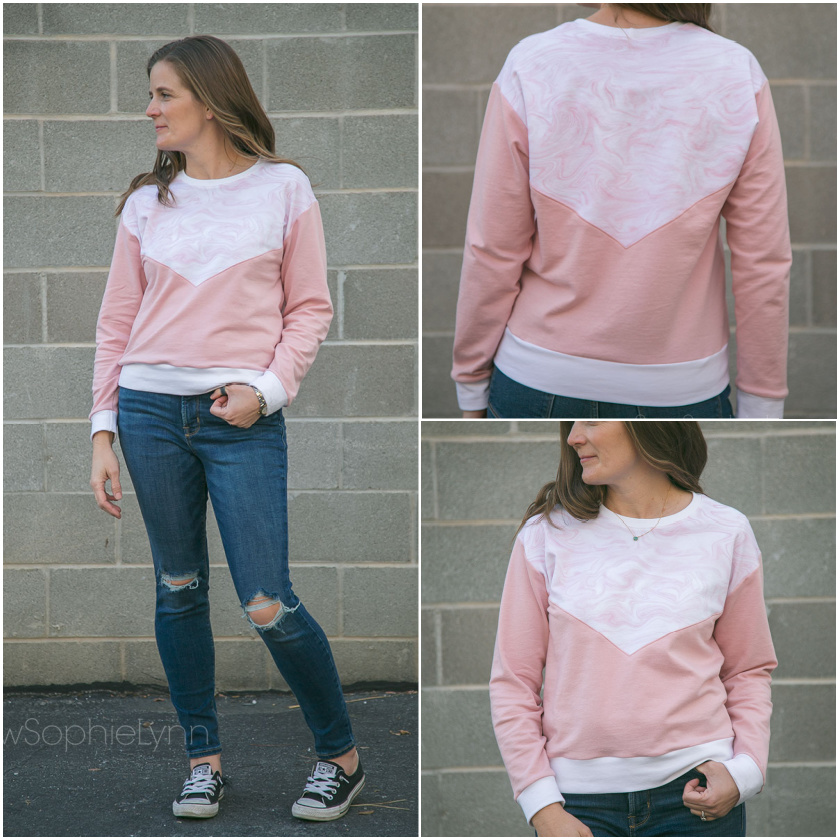 Tami also made two Sitkas – a pretty view B, with a subtle print block, and a super cozy view A in sweatshirting. Colorblocked bands are a fun idea too!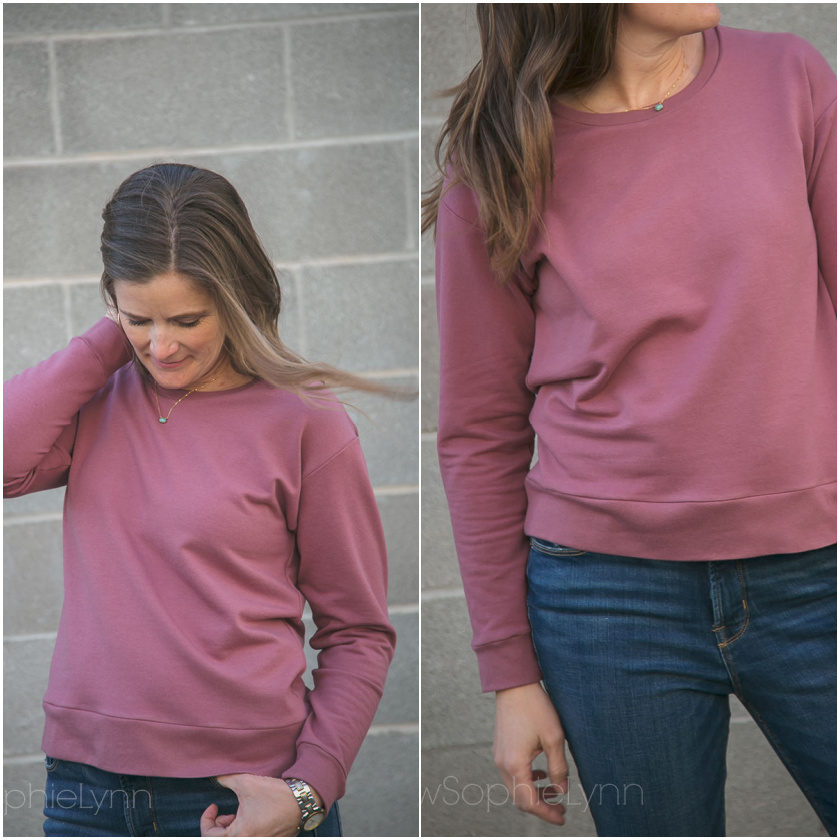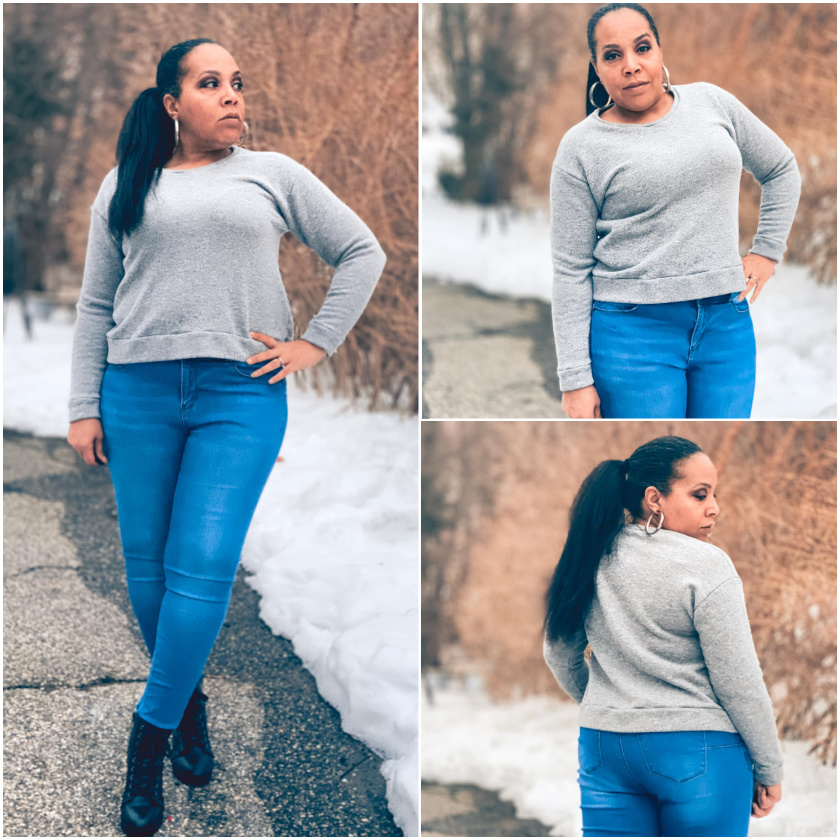 Tara made two View As, and it's fun to see how creative you can get with solid fabrics as well as a play on stripes! Also fun to see how different it can look styled with skinny jeans and boots or joggers!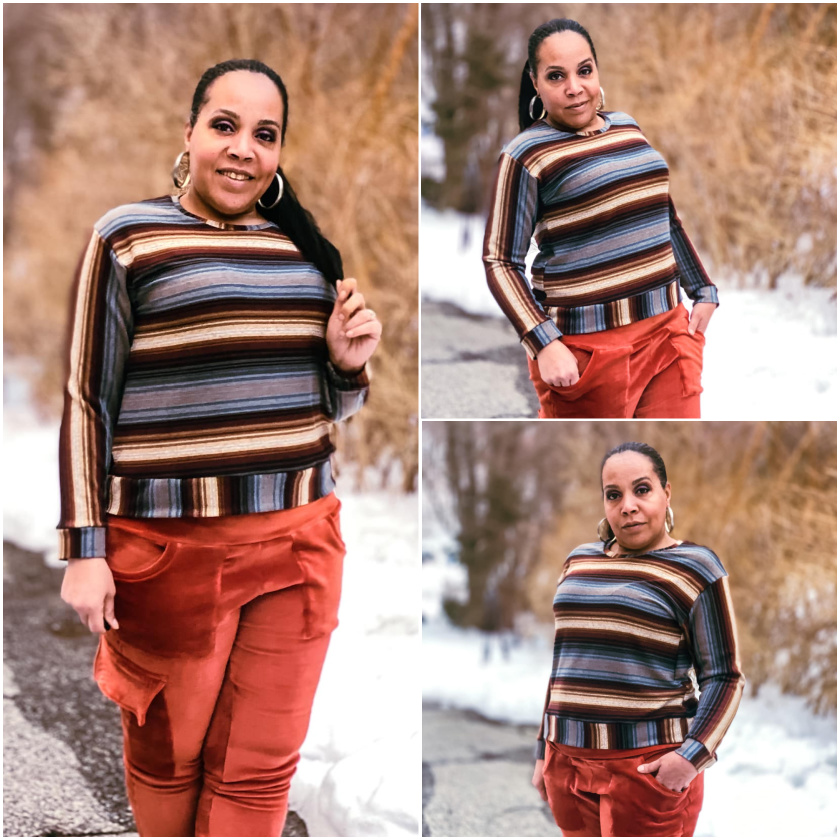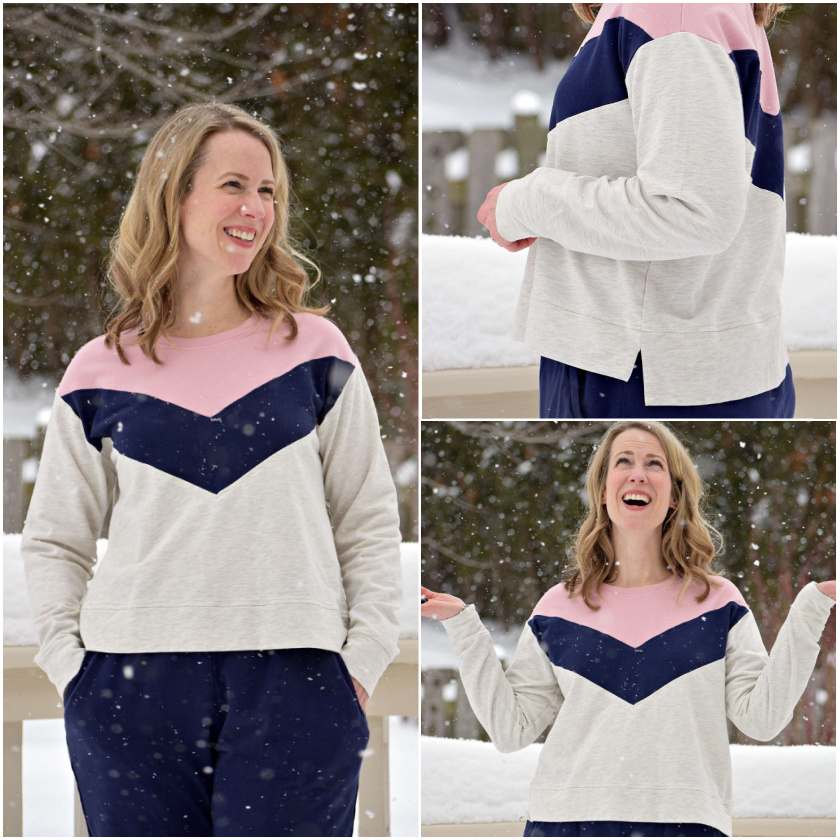 Teri made a beautifully blocked view C and also took advantage of the pretty snow for pics! She also made a view A with cotton lycra, and it's fun to see how Sitka looks as a long sleeved tee – perfect for a fun print like this or make it in a solid and personalize it for your family vacation, or whatever you need!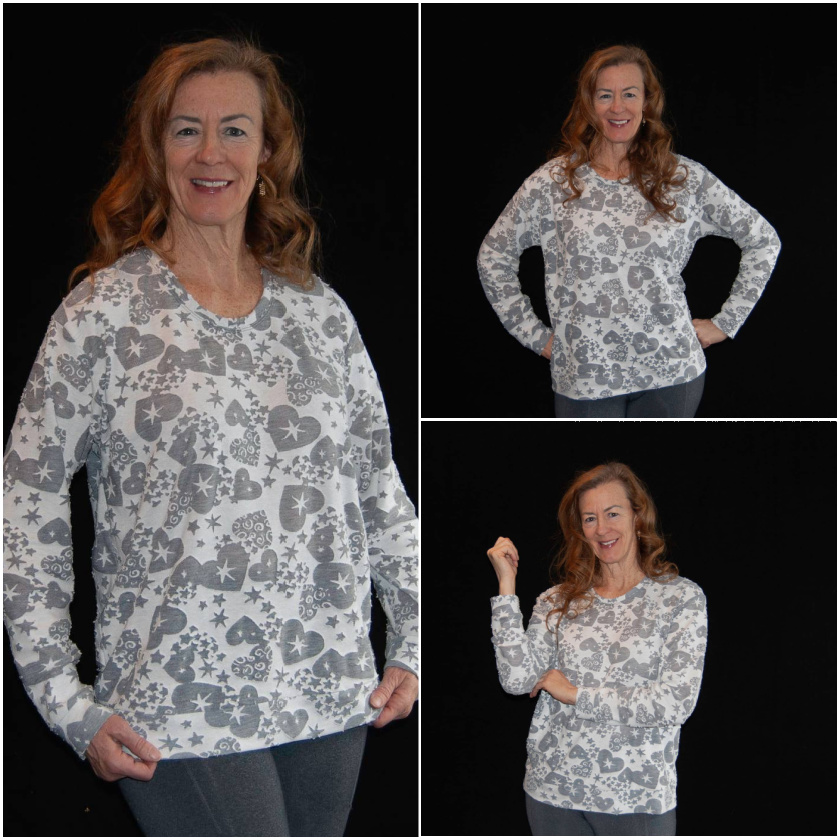 Wendy used the coolest burn-out knit for the above View A slouchy tee look and a liverpool for the below view A. Liverpool and ponte are both sturdy enough that they work really well for a sweatshirt-look when you don't want the thickness! This is another good example of how the pattern fits slightly closer to the body and shorter on fabrics with less drape.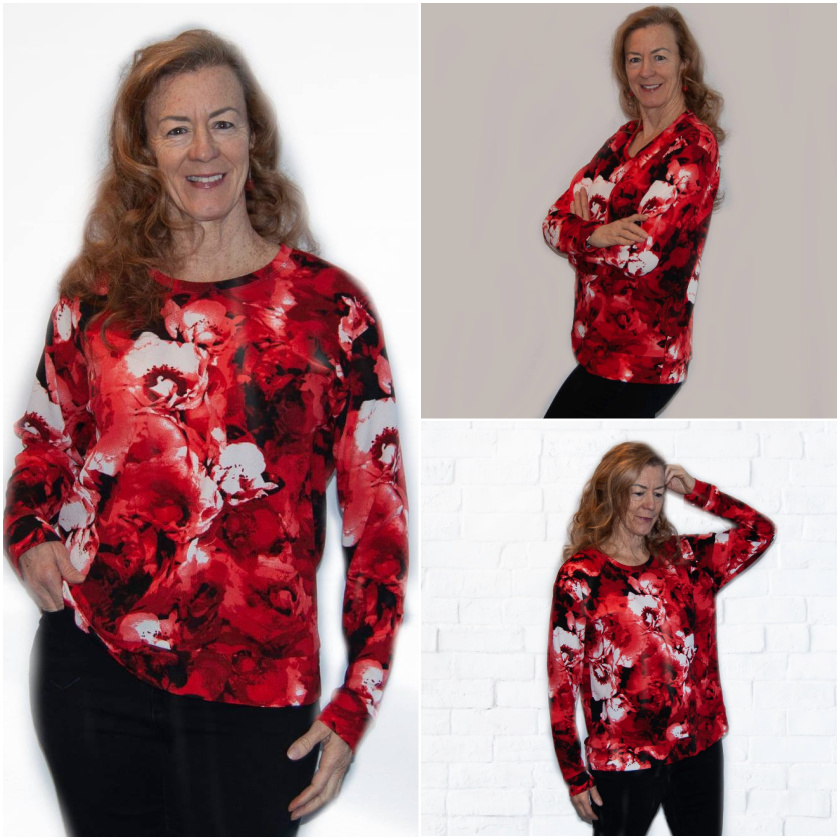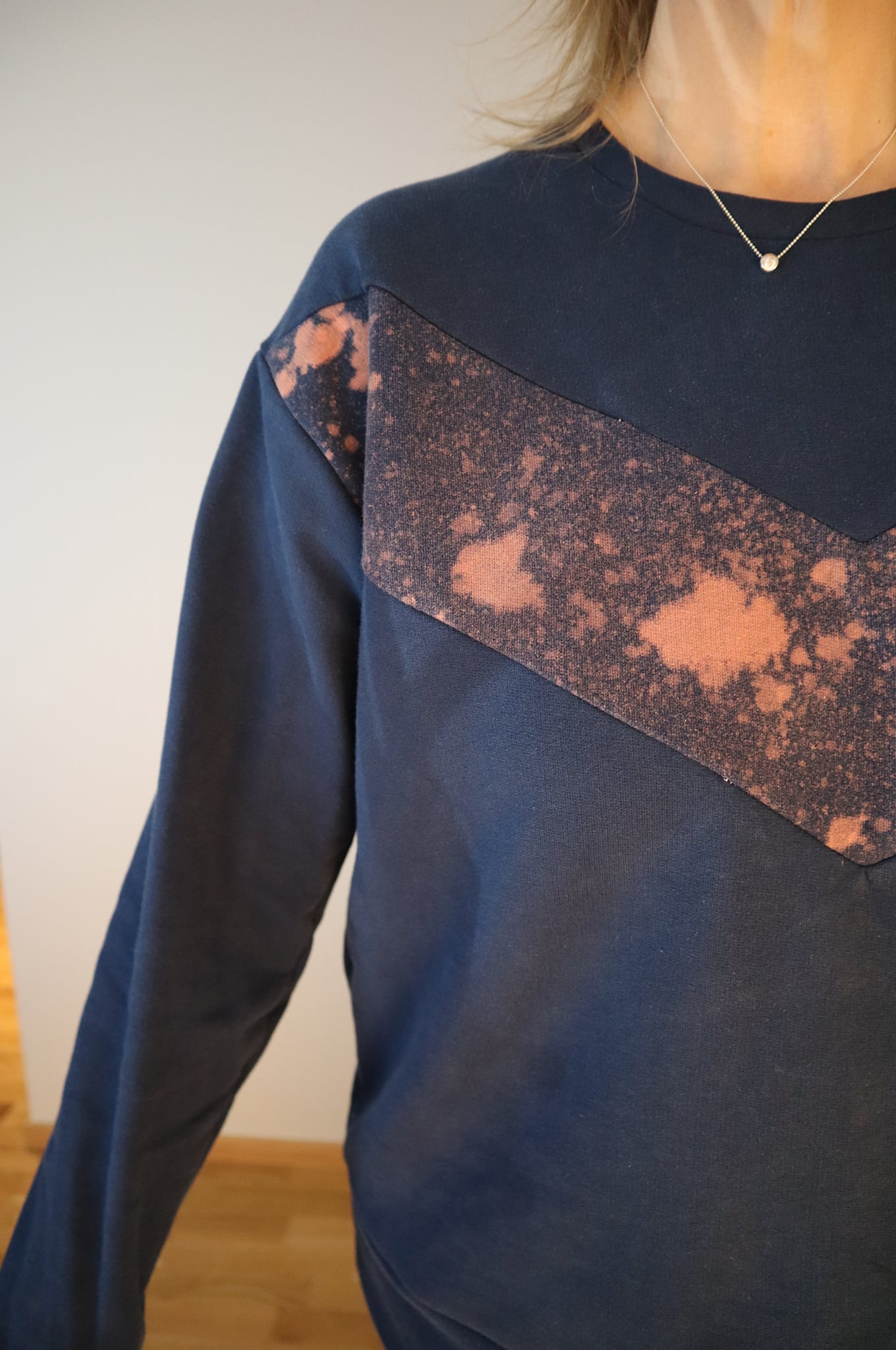 And finally, just a note: Hey June testers' participation in the tester roundup is completely voluntary, so the testers you see here aren't the full team, but I'd like to extend a big thank you to all of them regardless. Elisabeth submitted the above photo for a fit pic, and was gracious enough to let me feature it here just to show off her super cool idea – she used a spray bottle and bleach to dye her main fabric and then featured that part in the center stripe! I love this idea so much!
---
Thank you so much to all of my testers!!