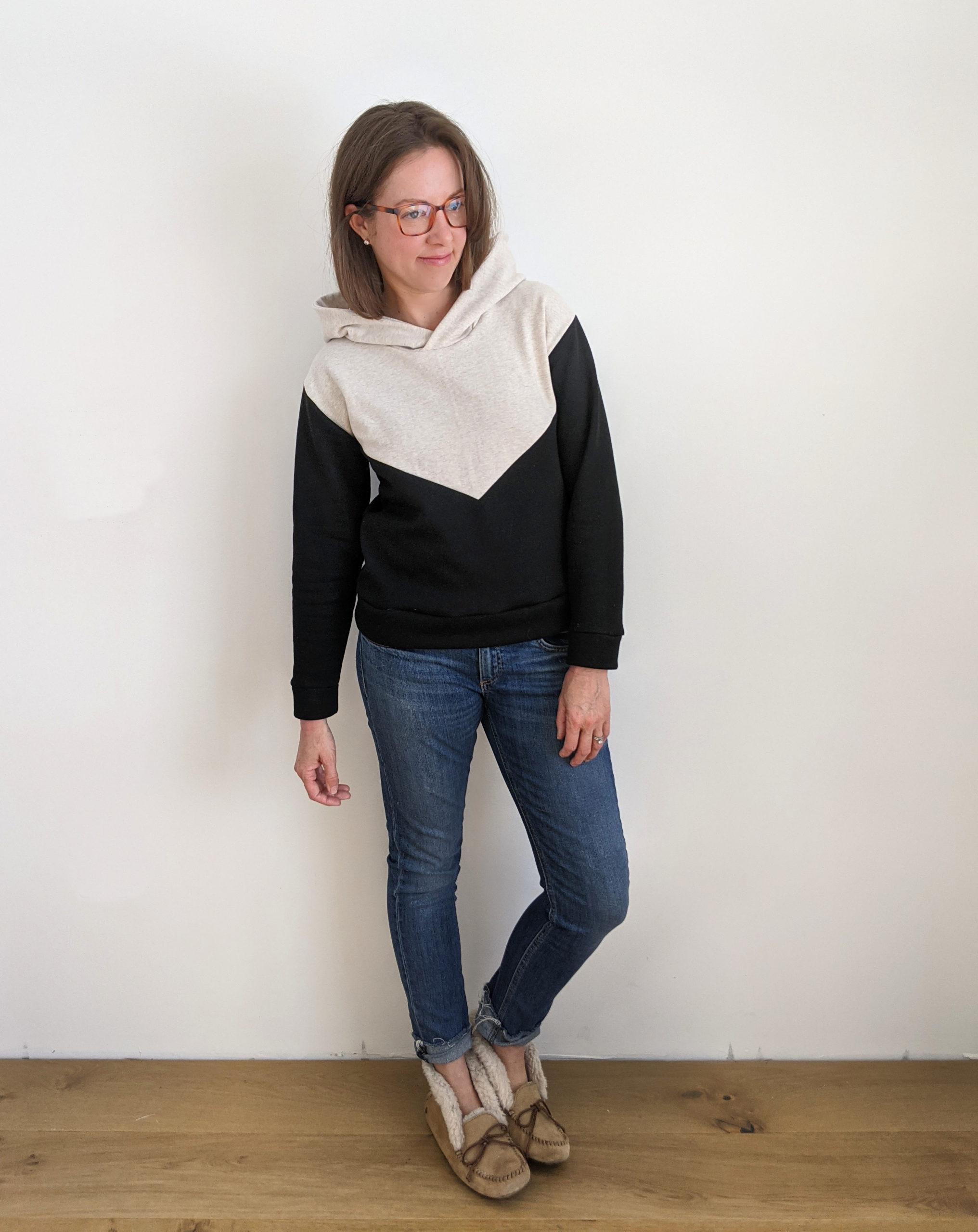 I've had fun "hacking" my latest pattern, the Sitka Sweatshirt. Though, I don't feel very honest using the word "hack", because these two mods require no thought and really no alterations at all.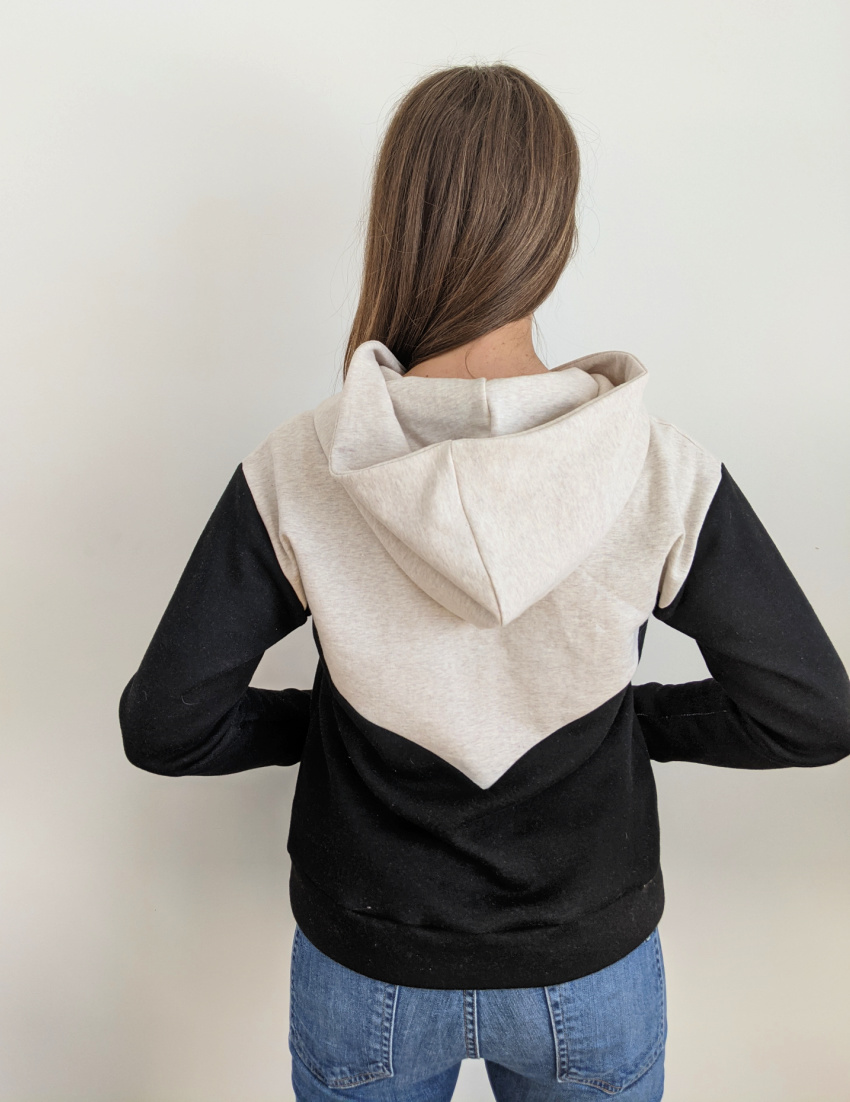 I love how versatile this pattern is on its own, with the 3 different views and opportunities for all kinds of colorblocking, but now that I've also determined that it makes a great hoodie and maybe my all time favorite tee, there are no limits!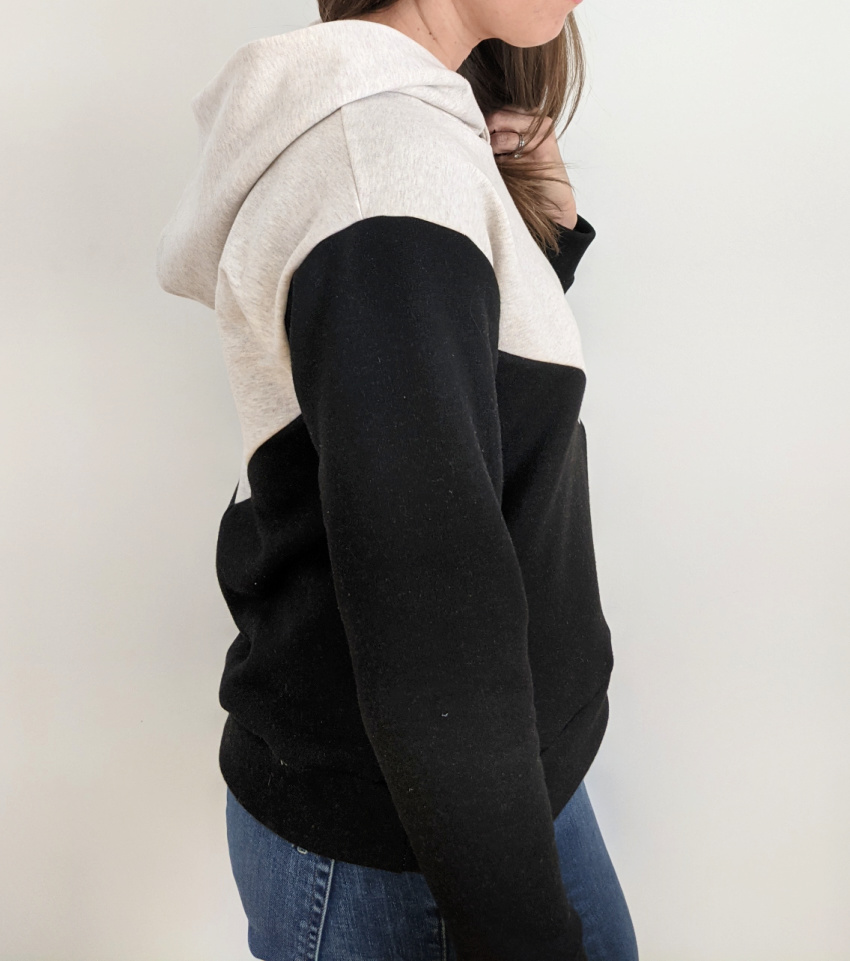 To make this hoodie, I simply added the hood from the Brunswick Pullover, no modifications. It crosses over about an inch past center front on each side, which was perfect for me. If you want to make something similar, just be sure to use a serger to attach the hood, because this neckline is higher and needs to stretch.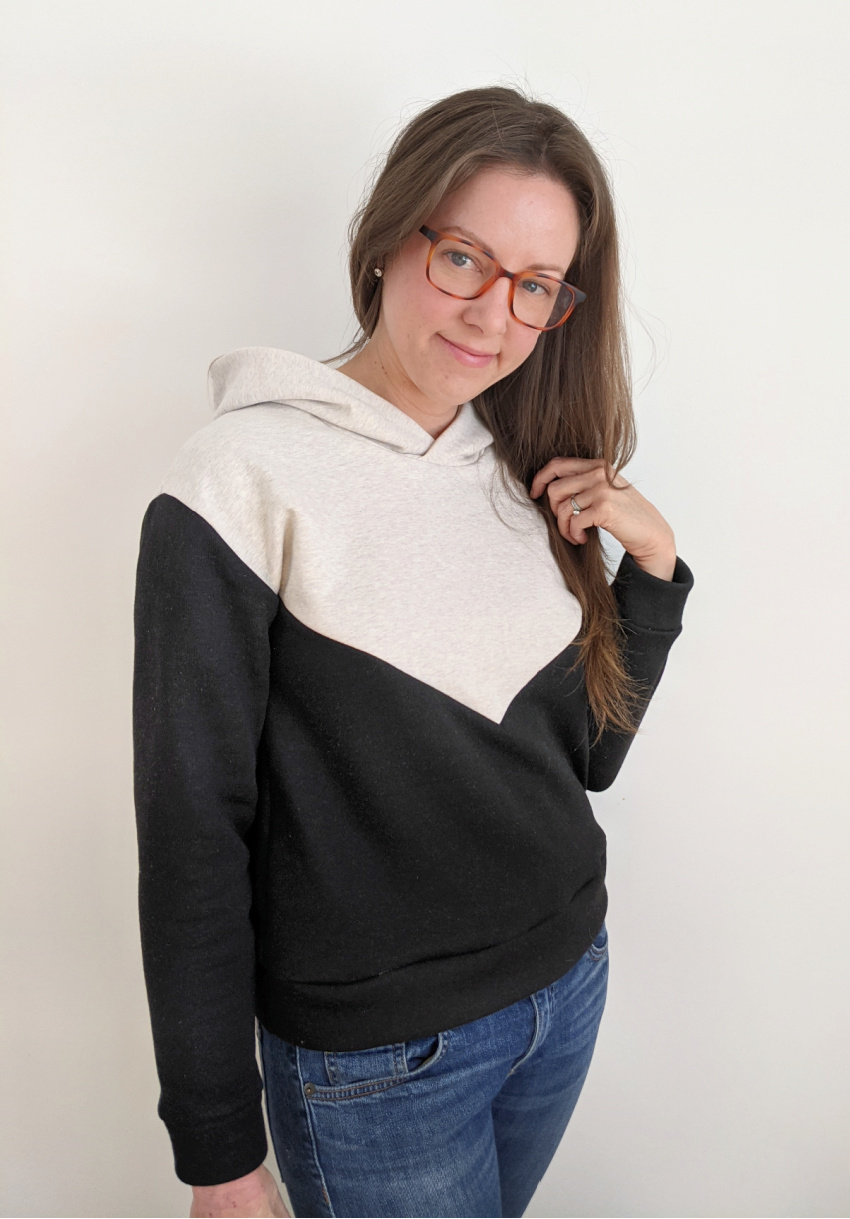 I'd imagine any hood would work on this pattern, it'll just change the amount of overlap (if any) on each side of CF. I know one of my testers just used the hood from the Lane Raglan, and I'm sure the one from the Halifax Hoodie would also work great! Or just use any hood pattern you happen to have on hand. Don't overthink it 😉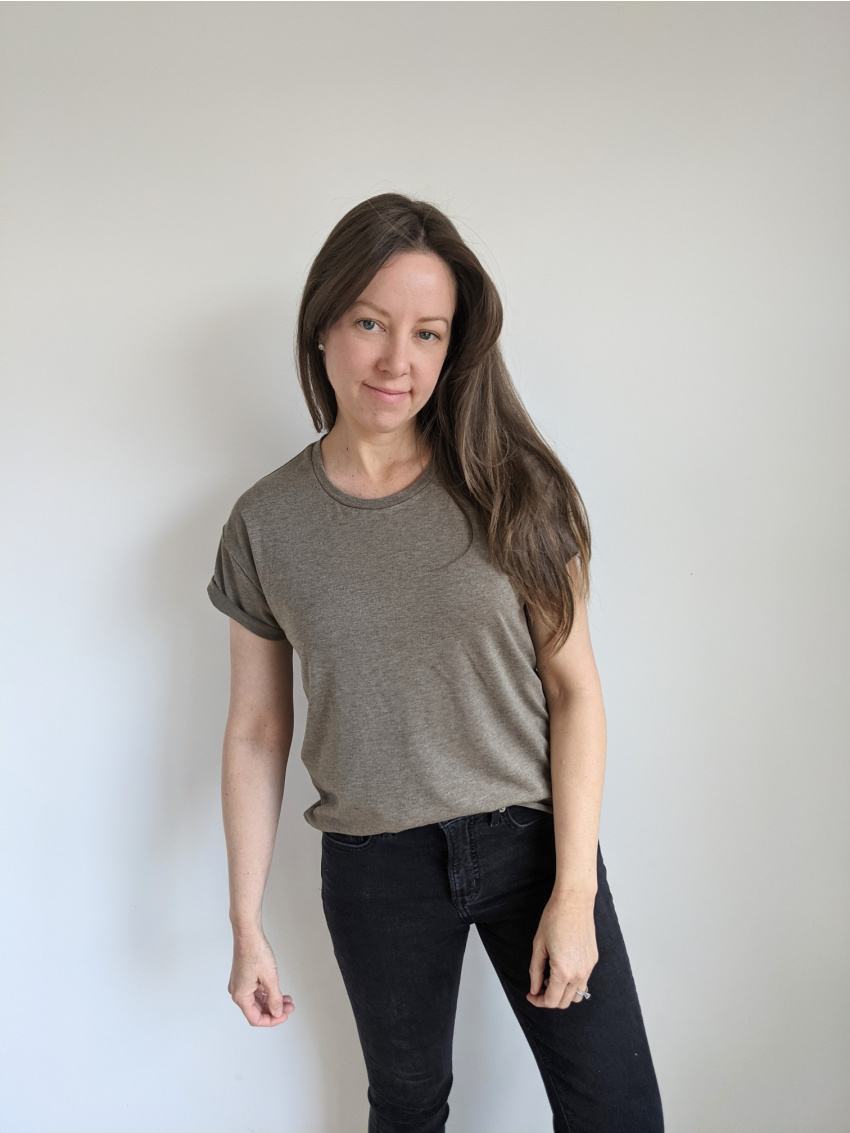 For the tee, I simply cut the sleeve pattern straight across about 2″ below the underarm point. On this one, I rolled the sleeve hem, but I think adding a cuff or a traditional hem would be awesome too. I added about 4″ to the total length of the pattern for this tee, since Sitka is a cropped sweatshirt with a waistband. That worked perfectly for me, but make sure to measure the pattern pieces against your body to decide how long you'd prefer. A dress would be awesome too, hint hint.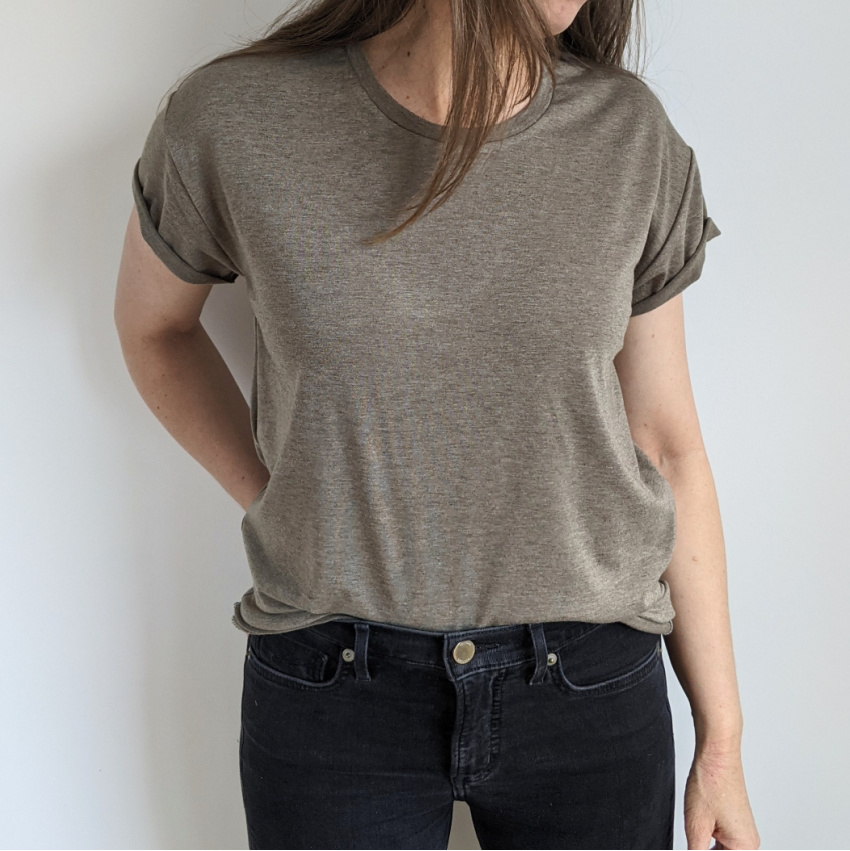 And that's it! Just making this super versatile pattern even more of a workhorse, like I do. Hope you enjoy if you decide to use either of these "hacks". 🙂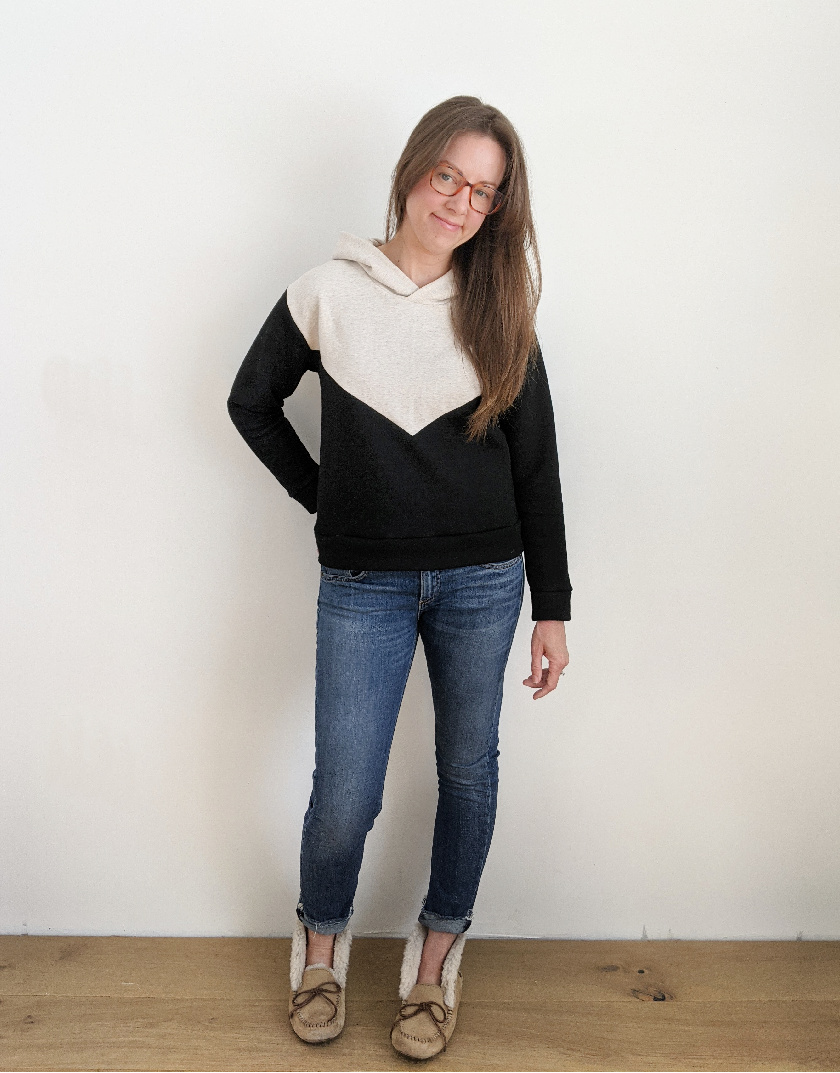 Happy sewing!
Sources:
Oatmeal Sweatshirting from Raspberry Creek Fabrics
Black Sweatshirting from Harts Fabrics
Jersey knit from Fabric Snob
Blue jeans are very old Rag and Bone